Over the past month, my family and I have been occupied with various commitments, including working on our other online platforms. Unfortunately, our pace was hindered by the ongoing Covid-19 pandemic. However, amidst these challenges, we managed to engage in several exciting activities in Las Vegas. I would like to share a few trip reports detailing our experiences during this period.
Craps at Rampart
During their Christmas break from college, our son and his girlfriend paid us a visit. To make the most of the festive season, we thought it would be fun to play a game of craps on Christmas Eve night. Meanwhile, our daughter Kristina and her friend headed out to Area 15 to catch a thrilling performance called Nightmare at Christmas.
We began our gambling adventure by placing our bets on the pass line, but unfortunately, luck was not on our side. Undeterred, we decided to switch gears and try our hand at double deck blackjack, hoping for a change in fortune. Surprisingly, we managed to maintain a steady balance for a considerable amount of time. Just as we were getting comfortable, a good friend of mine joined us around 10pm, and together, we headed back to the craps table. This time, however, we decided to take a risk and play from the dark side, embracing a different strategy altogether.
On Christmas Eve, my son and I decided to make a little wager at the local casino. We both went for the don't pass line, hoping for a lucky outcome. To spice things up, I also placed don't come bets, with the intention of maximizing the odds. At Rampart, they allowed us to go up to ten times the original bet, which was perfect for our strategy. It was a joke at first, my desire to try the don't pass bet on Christmas Eve, but little did I know that it would turn out to be the winning move of the night.
I had quite the experience at the craps table. We were playing a lively game, and the shooters managed to score a few points. Unfortunately, their success prevented my son and his friend from winning. Despite this setback, the players were landing on certain numbers just once before the big "seven out" occurred. It was fascinating to witness this pattern unfold over the course of approximately two hours. Surprisingly, I found myself consistently winning and profiting from the game. As the night came to an end, I couldn't help but hope that my son will be eager to join me for a game of craps next Christmas Eve.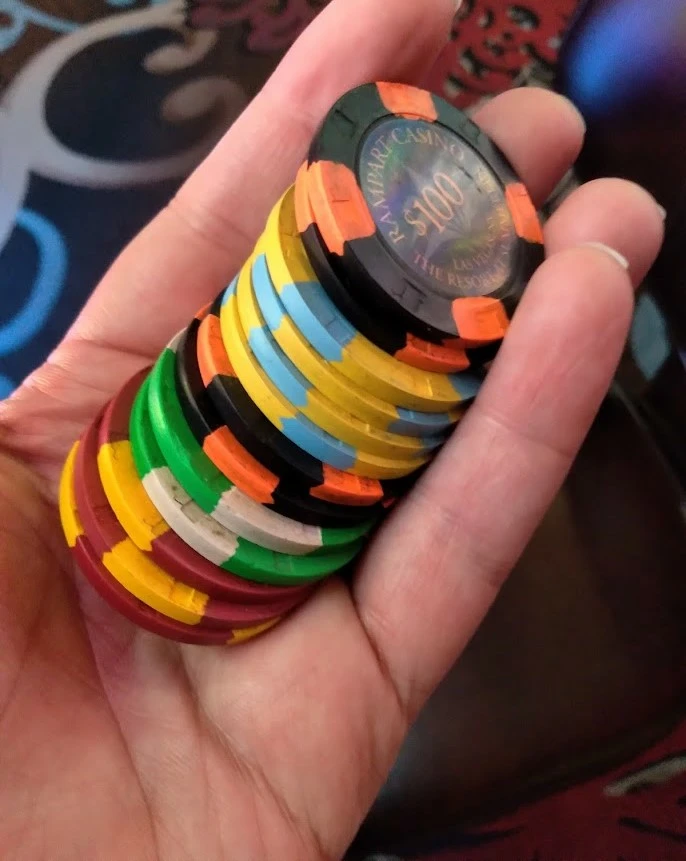 KISS Mini Golf
My family and I decided to visit KISS Monster Mini Golf at Rio during the week before Christmas. Unfortunately, when we arrived, we were disappointed to find out that it had closed early for the night. Determined to experience the fun, we made plans to return on December 30th. This time, we brought along our son, his girlfriend, and our daughter to join in on the excitement.
That afternoon was buzzing with activity. It appeared as though a multitude of KISS enthusiasts were capturing memories and relishing their time at the venue. My companion, Kristina, and I had an absolute blast. To commemorate our 18th anniversary, we decided to indulge in a game of Monster Mini Golf at Bally's, little did we realize the irony that lay beneath its surface. Interestingly enough, both courses shared striking similarities, but were uniquely themed in their own right.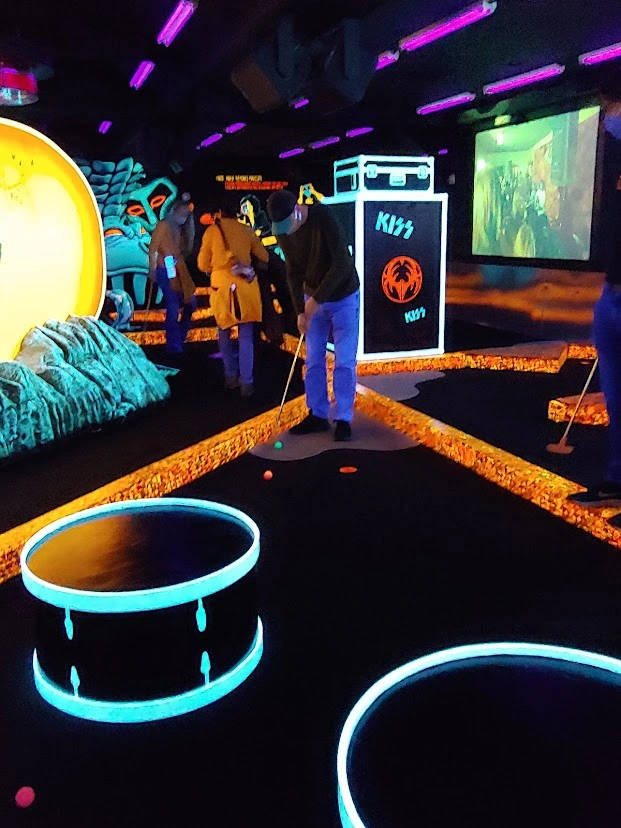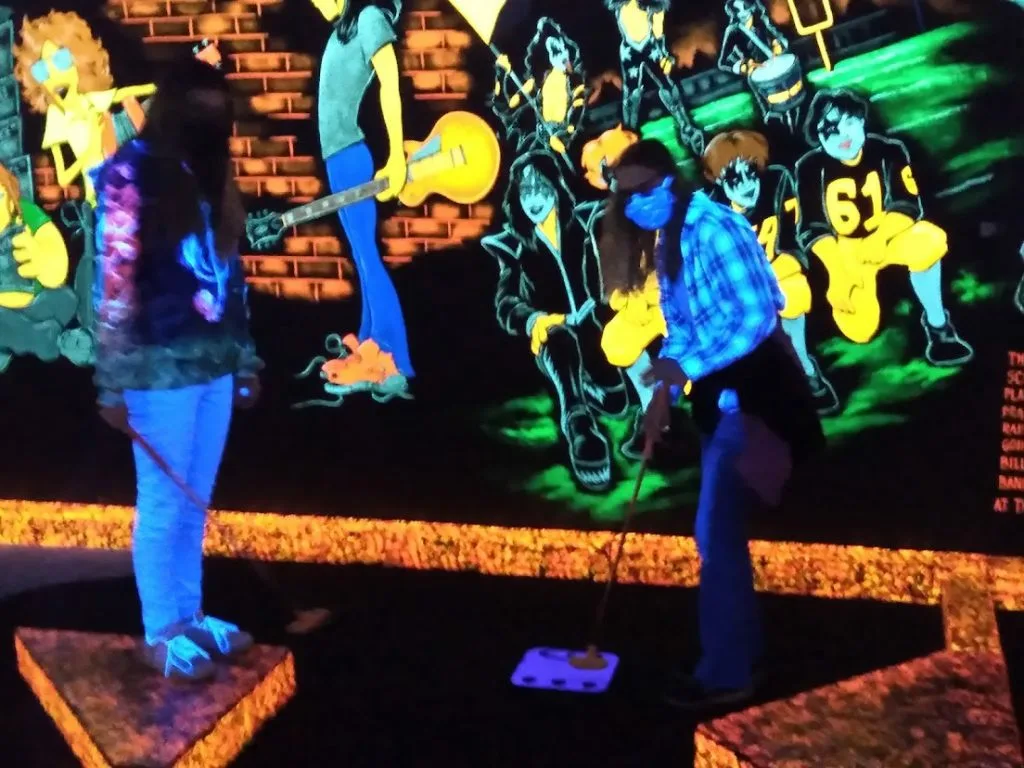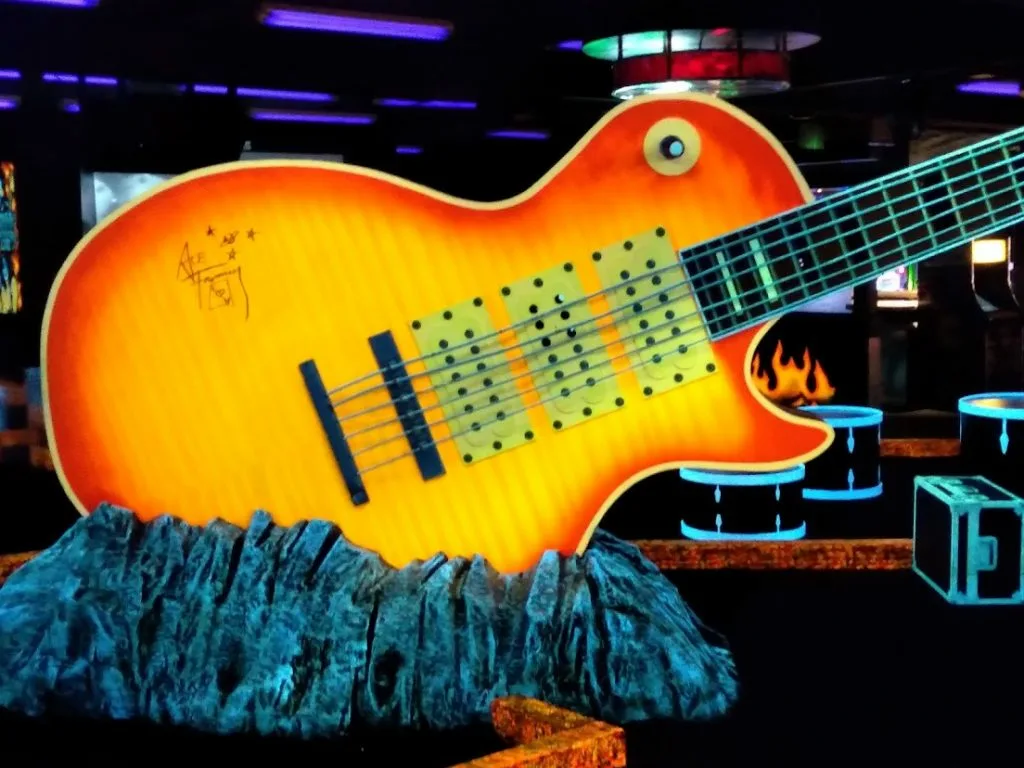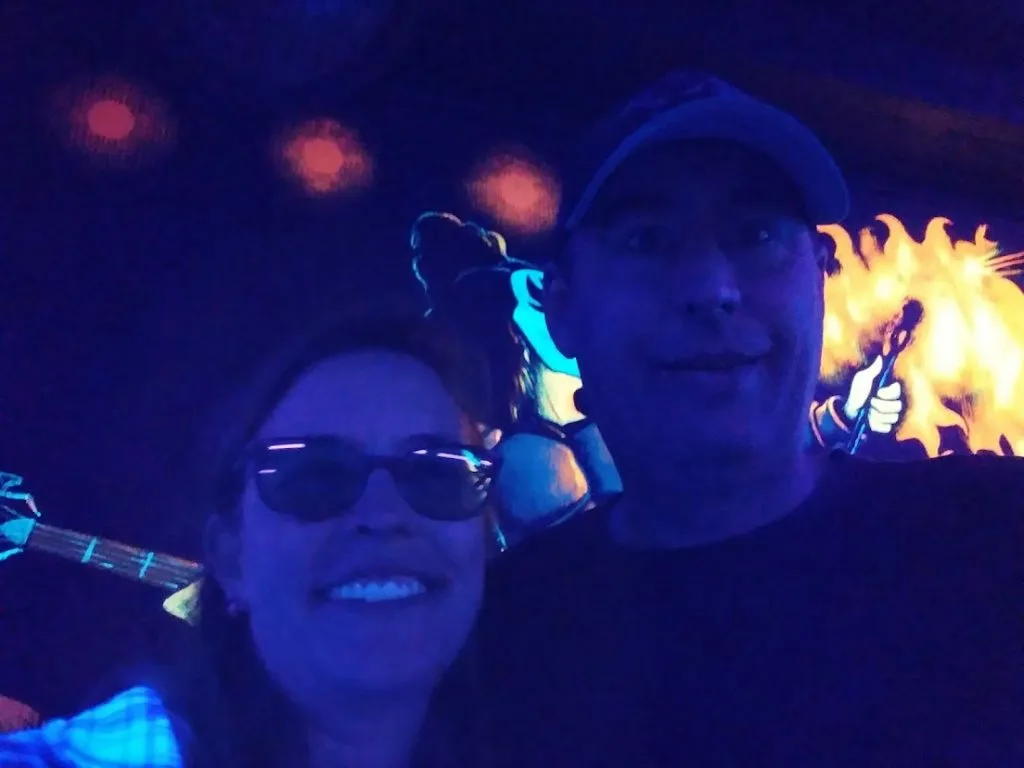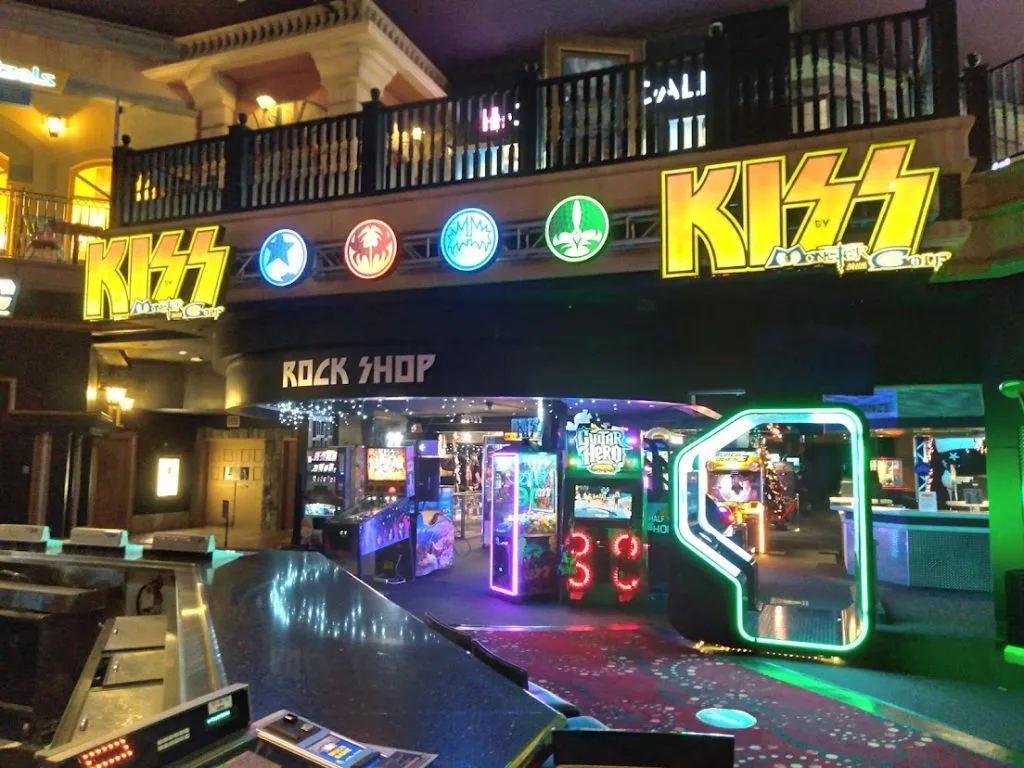 Experience the thrill of video poker at Plaza Casino.
About the same time last year, during the peak of the pandemic, the Plaza was eerily deserted. However, after spending a couple of weeks confined to our home, my companions and I reached a unanimous decision that it was high time we resumed our outings. Recently, we made our way back to the Plaza, anticipating a similar emptiness as before. To our surprise, the atmosphere was markedly different. While it wasn't teeming with people, it certainly wasn't as lifeless as it had been during the height of the Covid outbreak.
Kristina enjoyed playing the Deuces Wild game while I had a lucky streak with the 9/6 Bonus Poker Deluxe. The night turned out to be quite profitable, as I managed to hit 14 four-of-a-kind hands, resulting in a win of approximately $300.
Afterwards, we accompanied a friend to bingo, but none of us emerged victorious.
Kristina struck lucky with a 6-spot keno progressive jackpot at Red Rock.
During our recent visit to Red Rock Resort, we had the pleasure of experiencing the ultimate locals casino. The highlight of our stay was undoubtedly the Rocks Lounge, where we were greeted by our all-time favorite bartender who never fails to impress. Not only did the lounge offer a cozy ambiance, but it also boasted an impressive selection of bar top games that kept us entertained for hours on end. As avid gamblers, our initial plan was to try our luck at the Deuces Wild and 8/5 Bonus Poker machines. Little did we know that fate had something even more exciting in store for us. As we explored further, we stumbled upon a hidden gem – the 6-spot keno jackpot. Intrigued by the prospect of a potential big win, we decided to give it a shot. To our astonishment, we soon discovered that the 6-spot keno jackpot at Red Rock Resort offered an exceptional return rate of over 100%. Yes, you read that right! It was an extraordinary opportunity with a jackpot amounting to a whopping $2,200. The sheer excitement and thrill of the game were simply irresistible. With hearts pounding in our chests, we eagerly placed our bets and watched as the numbers were drawn. Each moment brought us closer to the possibility of winning big. The anticipation was palpable, and our hopes soared higher with every passing second. As luck would have it, our persistence paid off. Amidst the cheers and applause from fellow patrons, our selected numbers aligned perfectly, securing us an incredible jackpot victory. The exhilaration that coursed through our veins was indescribable. We had taken a chance, and it had paid off in the most rewarding way. Our experience at Red Rock Resort was truly unforgettable. The combination of a welcoming atmosphere, exceptional service, and an unexpected jackpot made it a trip to remember. We left with pockets full of winnings and hearts filled with joy, already planning our next adventure at this remarkable locals casino.
At Rocks Lounge, we won a 6-spot worth $2,643. Shortly after, Kristina struck the jackpot by hitting the 6-spot.