301 East Fremont Street, conveniently located in the heart of Las Vegas, Nevada, is home to The D Casino. For any inquiries or reservations, feel free to reach out at 702-388-2400.
The Derek Stevens family possesses three downtown Las Vegas casinos, including The D, which is situated on the eastern side of the Fremont Street Experience.
At The D, you'll find two intriguing tales of casino gambling. Ascending to the upper level is a breeze, whether you choose to ride the escalators tucked within or enter from the vibrant Fremont Street Experience. Once you arrive, prepare to be transported to a bygone era, as this retro-inspired casino greets you with open arms. Immerse yourself in the lively ambiance as you explore the various offerings, including not one, but two bars, perfect for sipping on refreshing libations. Sports enthusiasts will delight in the presence of a state-of-the-art Circa sportsbook, where the excitement of the game is amplified. And for those who enjoy the thrill of keno, a dedicated lounge awaits your presence, where luck may shine upon you. But perhaps the crown jewel of this casino lies in its possession of the last surviving Sigma Derby machine. Step back in time as you watch the miniature horses race across the vintage contraption, evoking feelings of nostalgia and excitement. And for those seeking an elevated experience, the high limit slots await your arrival on the upper floor. Set your sights high and chase after the fortune that may await you in this exclusive setting. At The D, the stories of casino gambling intertwine, offering a captivating journey through time and a chance to create your own tale of triumph.
On the ground level of The D, you'll find an exciting array of table games and the vibrant Longbar. Additionally, the hotel front desk and the One Club players center are conveniently located on the same floor.
The D boasts an impressive collection of more than 900 slot machines, along with 23 table games that can be found within its premises. Additionally, this vibrant establishment houses four exclusive table games in its luxurious high limit salon.
The D offers a choice of three dining establishments. With a total of 638 rooms, the hotel provides ample accommodation options.
Vegas casinos located in the heart of the city
Funding for Bet-NV.com comes from memberships, sponsors, and advertisements. If you or someone you are acquainted with struggles with gambling, you can seek assistance by calling 1-800-GAMBLER.
---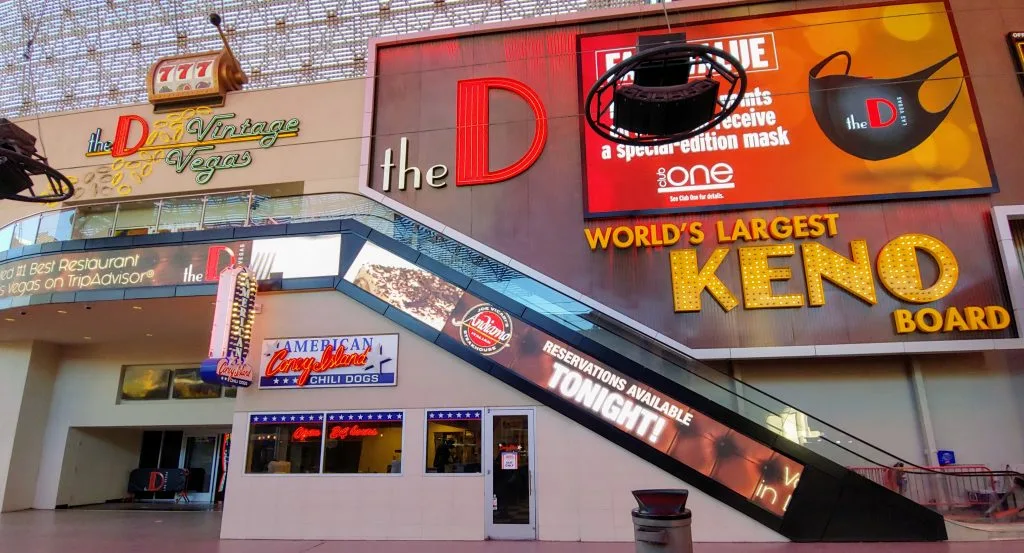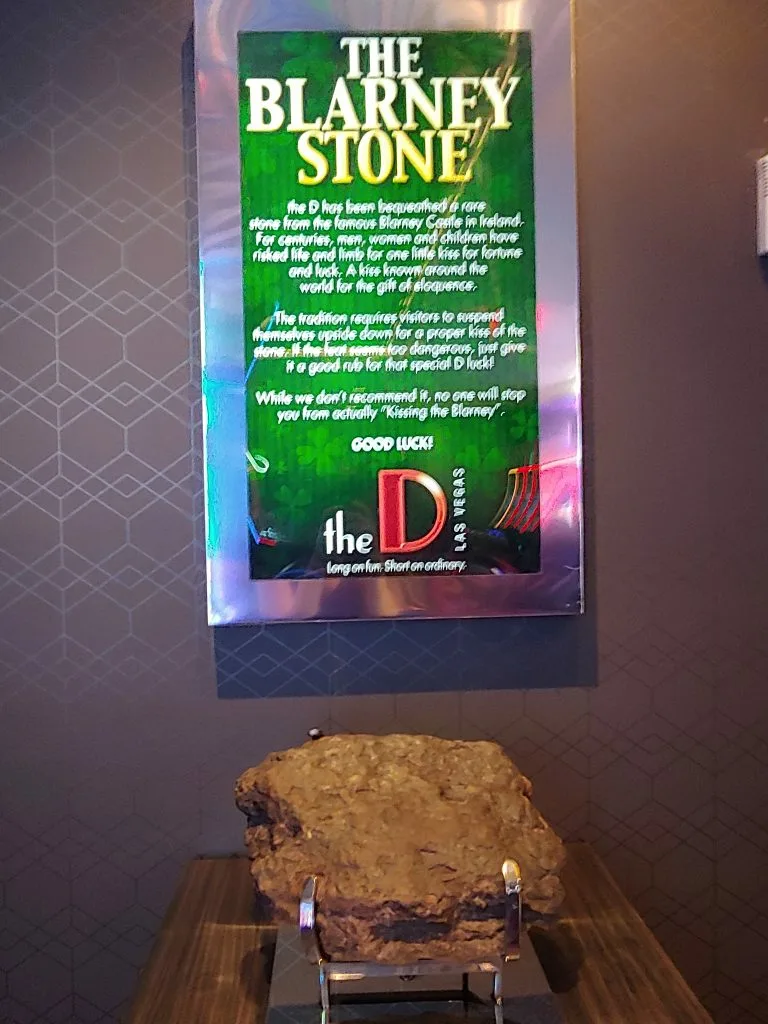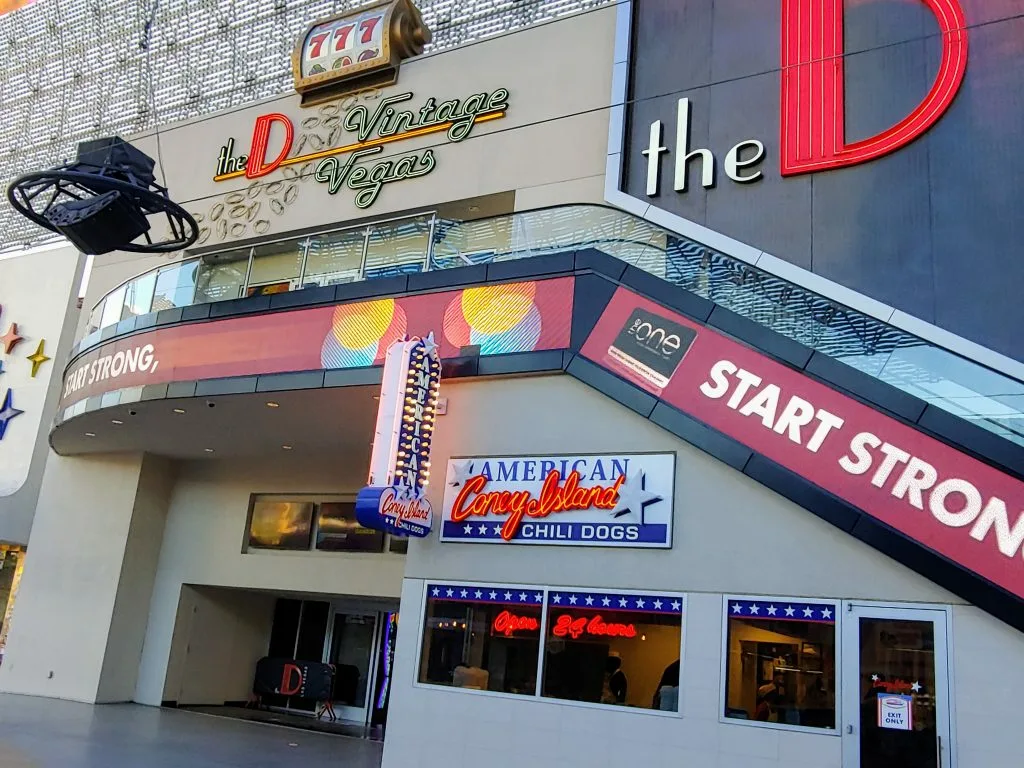 The D casino
At The D, you'll find an array of slot machines, ranging from penny slots to the classic reel machines. If you're a fan of video poker, fear not, as there are several banks of these electronic games scattered across both floors of the bustling casino. As you make your way up and down the indoor escalators, you'll also come across electronic table games, providing a modern twist to traditional casino favorites. The variety and placement of these gaming options ensure that there's never a dull moment at The D.
At The D, the Vue Bar is where you'll find the ultimate video poker experience. Upstairs, tucked away in this hidden gem, is the best video poker game you can find. It's none other than the renowned 8/5 Bonus Poker with three exciting progressive jackpots. This game is a true crowd-pleaser, offering thrilling gameplay and the chance to win big. But that's not all The D has to offer. For those seeking a touch of nostalgia, the casino proudly boasts the iconic Sigma Derby, a beloved horse racing simulation that has stood the test of time. Found exclusively at The D, this classic game is operated using good old-fashioned coins. No bill acceptors here! However, worry not, as just a stone's throw away, there's a convenient quarter machine that gladly exchanges your bills for change. To make your gaming experience even more seamless, The D provides coin cups for easy withdrawals. So whether you're enjoying the excitement of the video poker game or reliving the glory days with Sigma Derby, The D ensures that you have everything you need for an unforgettable time. Come and join us for a truly unique and thrilling casino experience like no other.
I love going to The D, as they have this amazing loyalty program called One Club. The best part is that it's not just exclusive to The D, but you can also use it at Circa and Golden Gate. Whenever I play the slots there, I earn points that can be redeemed for free play and comps, and these points are actually worth 0.2%. However, if I'm in the mood for some video poker, I still get rewarded, though at a slightly lower rate of 0.1%. It's such a great way to make my gaming experience even more rewarding!
The D hotel features a second-floor Circa sportsbook where guests can conveniently make deposits and withdrawals for its mobile app.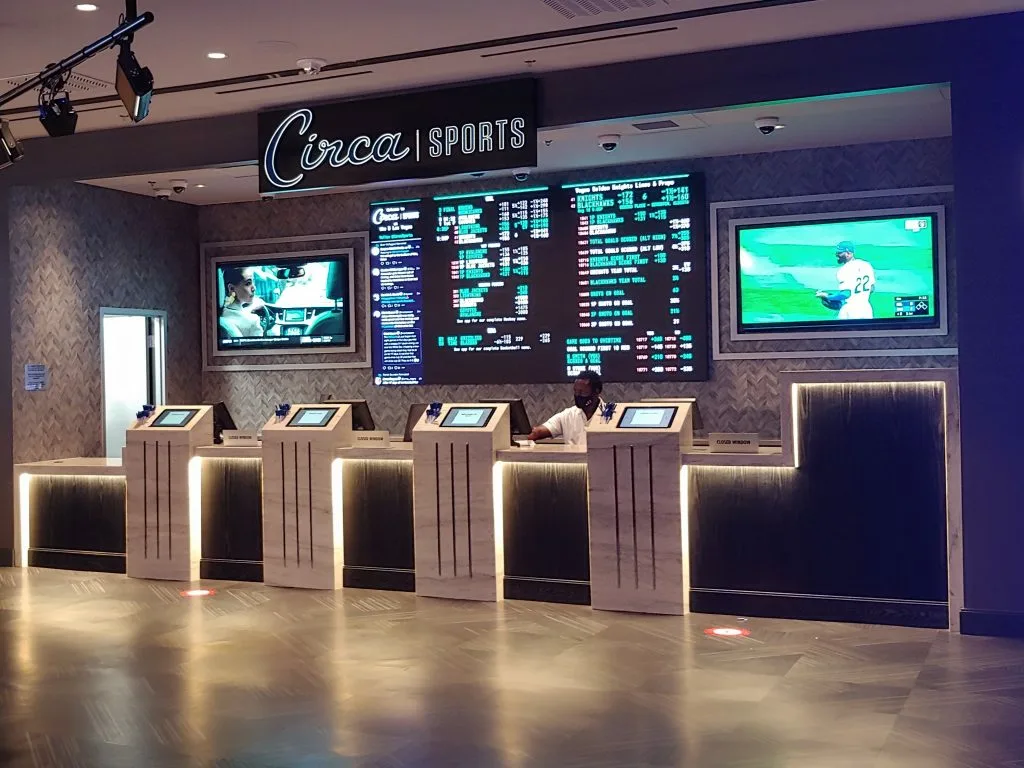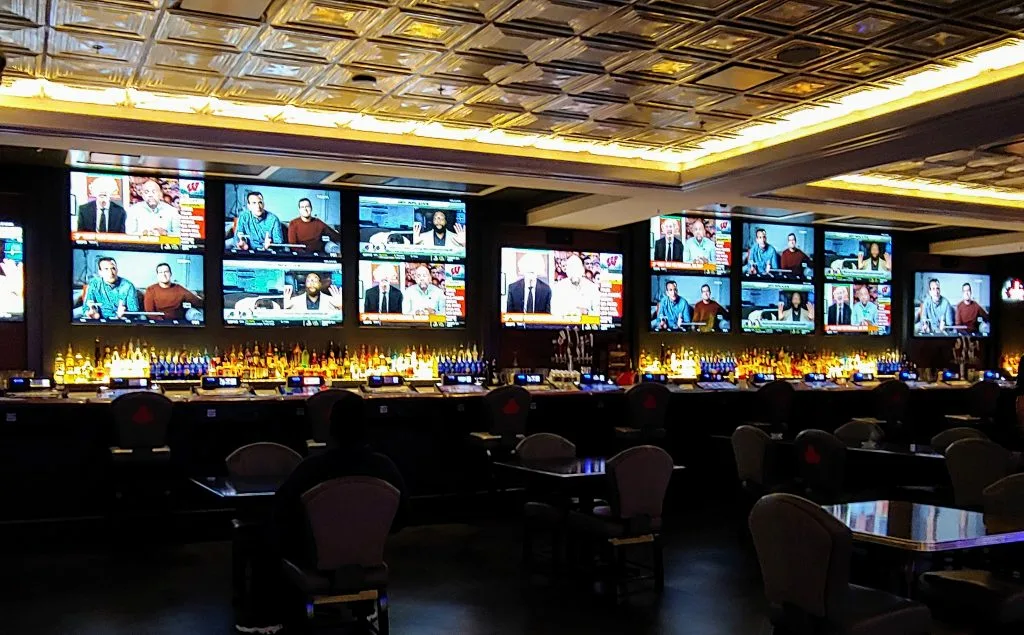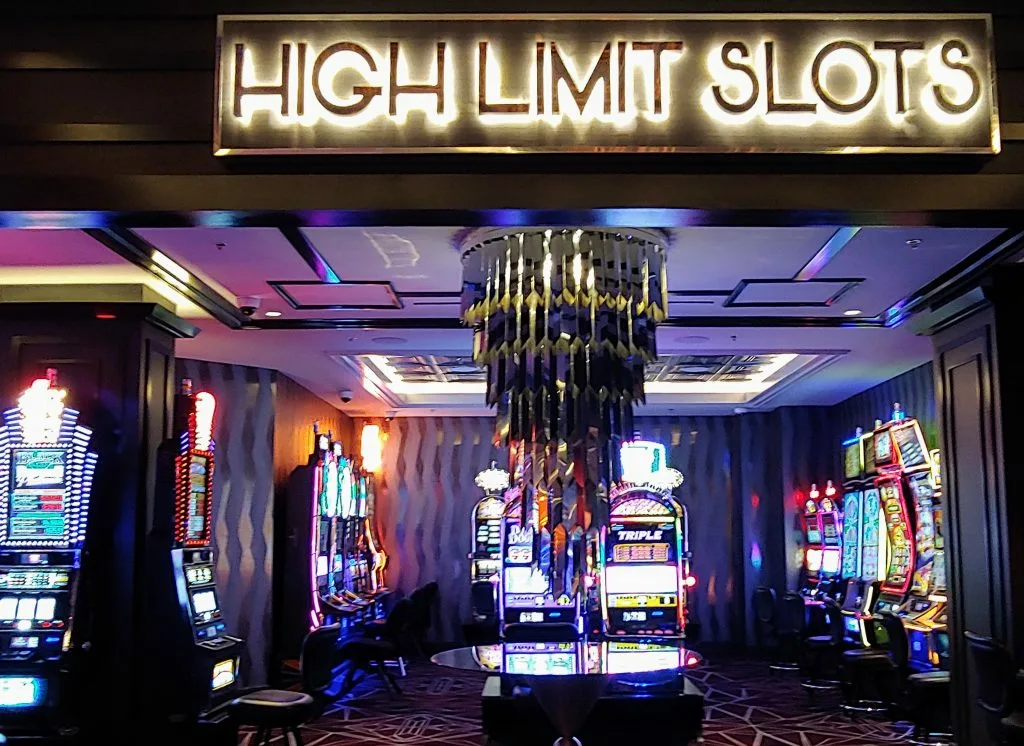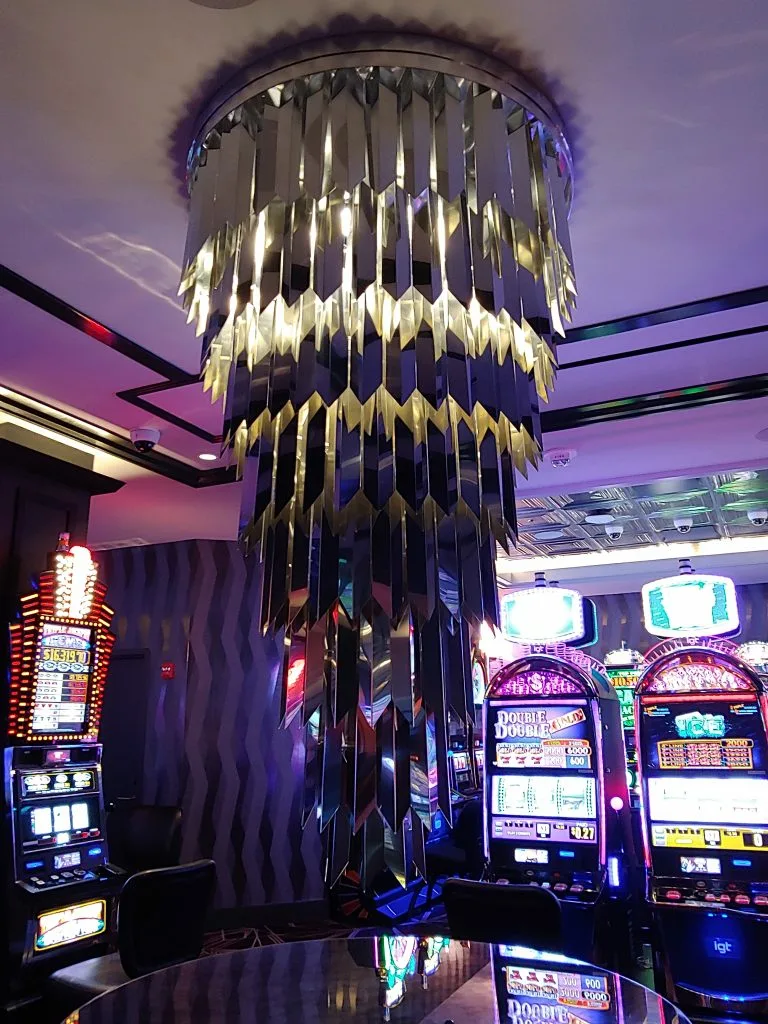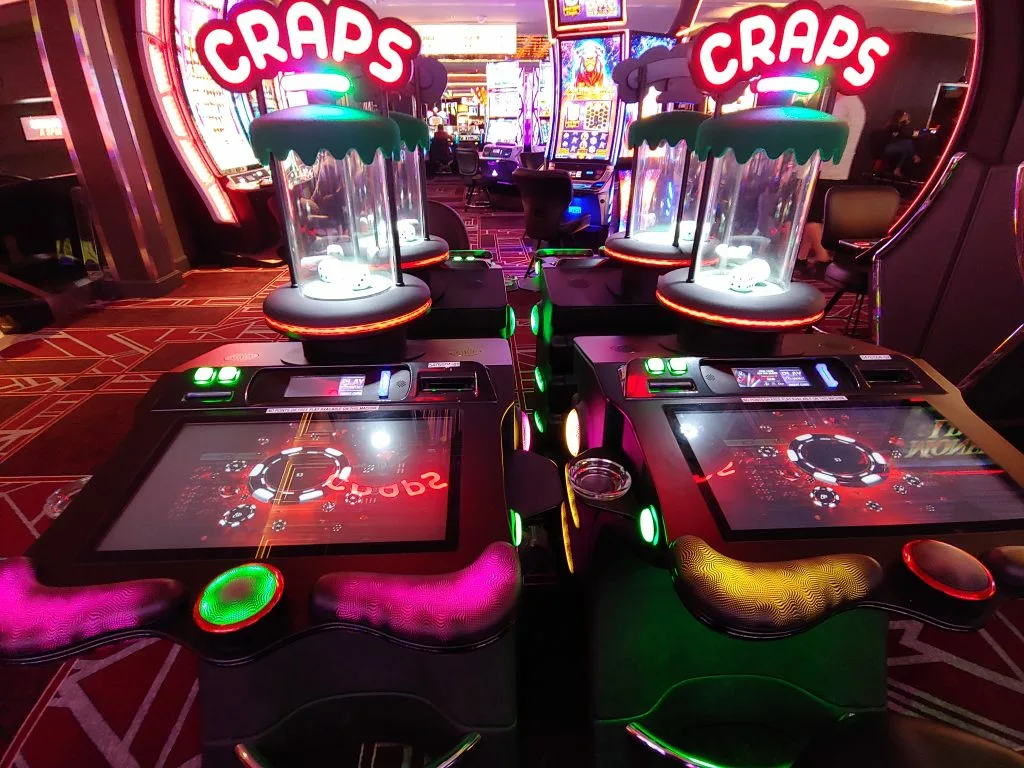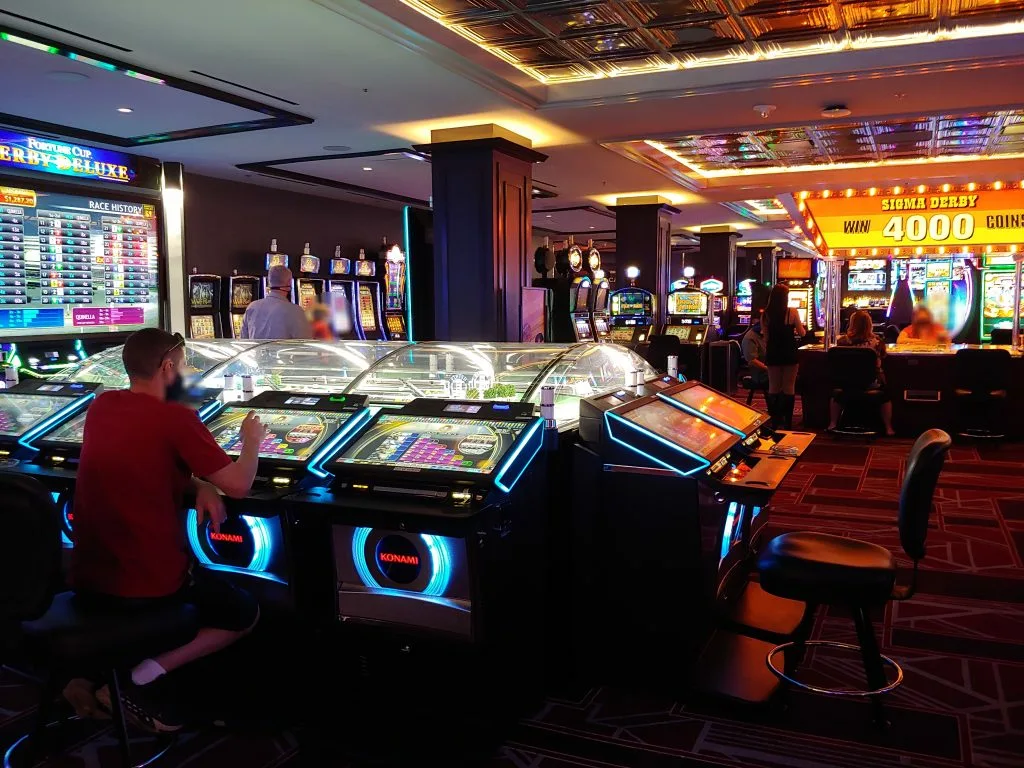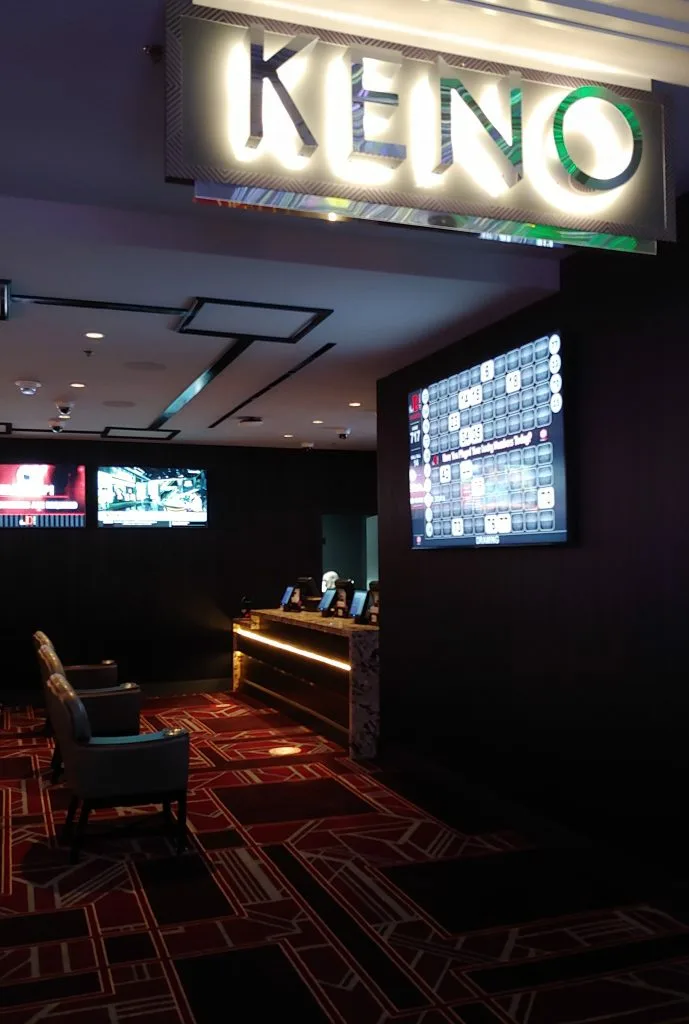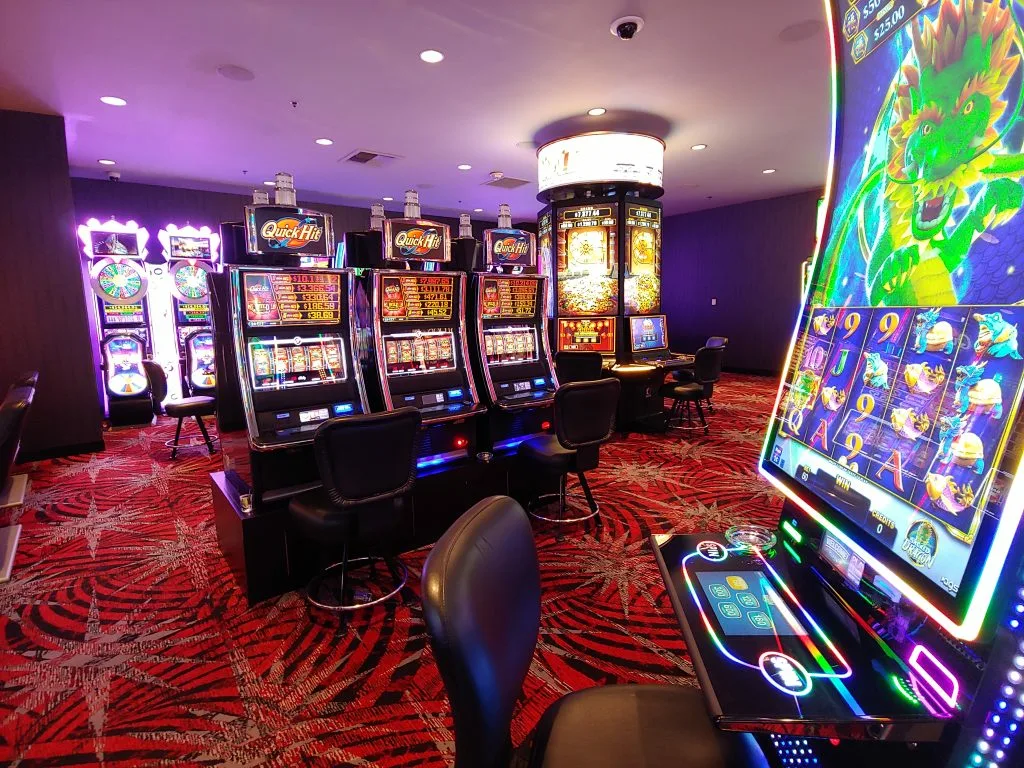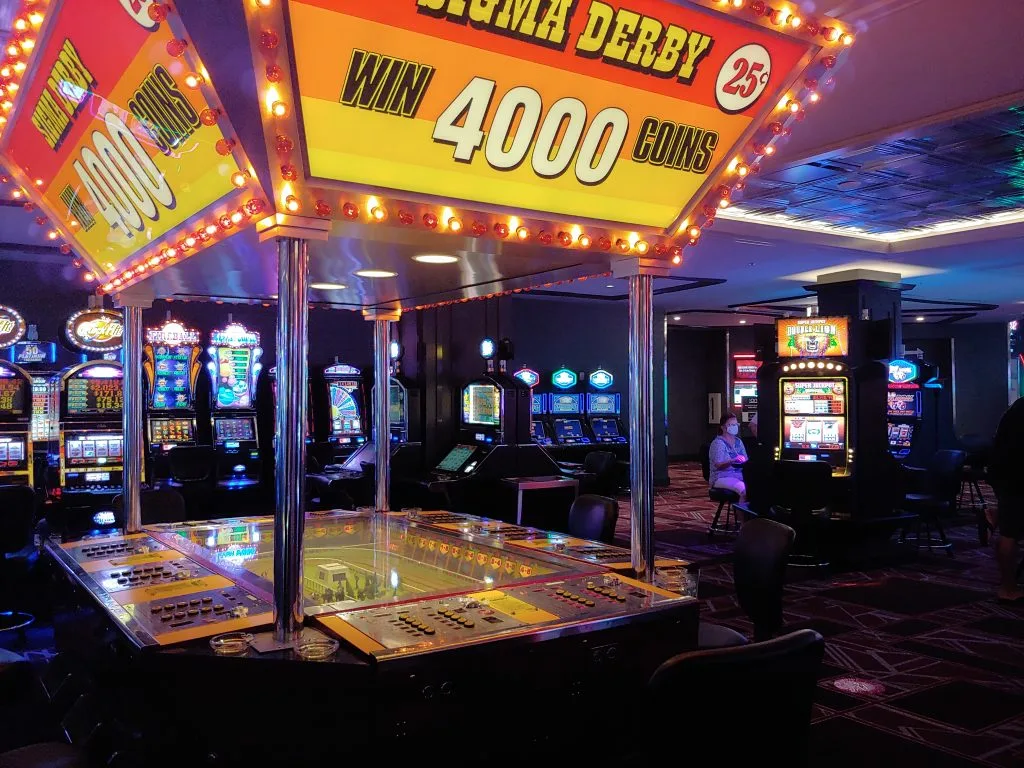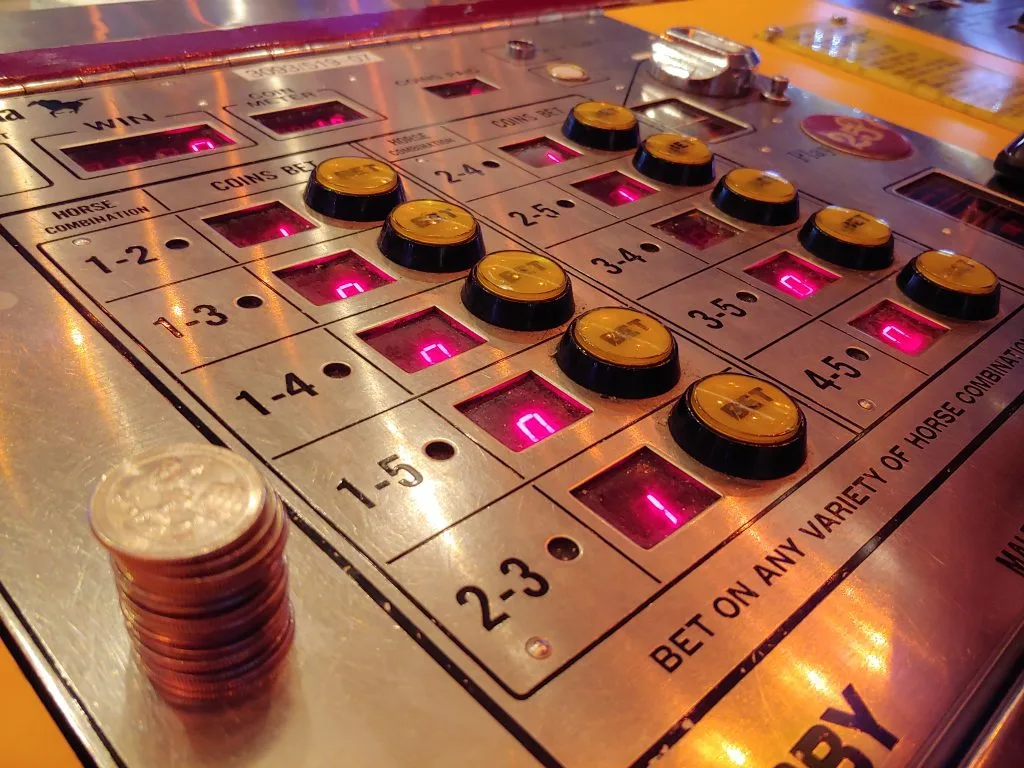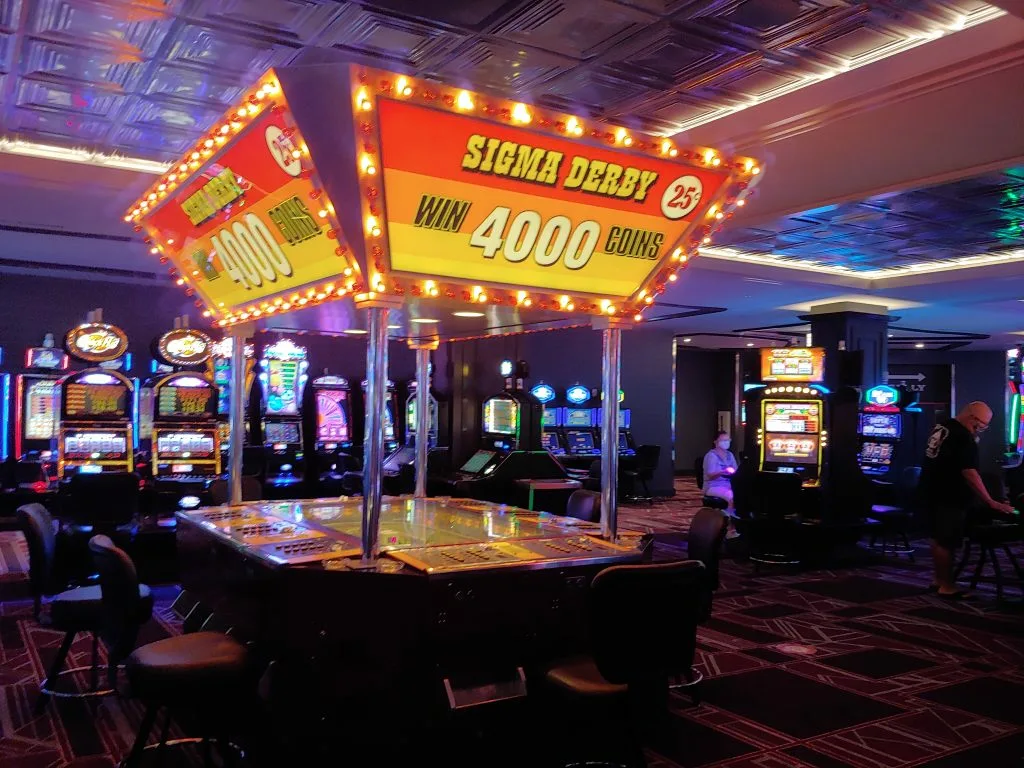 Table games
At The D, you'll find a wide selection of 23 table games to choose from. Whether you're a fan of baccarat, blackjack, craps, double zero roulette, Three Card Poker, or Ultimate Texas Hold'em, there's something for everyone. What's more, they have a separate high-limit salon dedicated to baccarat and two exciting blackjack games. So, whether you're a seasoned player or just looking to try your luck, The D offers a variety of options to cater to your gaming preferences.
Bet-NV.com offers its members unique privileges such as special access to minimum bets, availability of electronic table games, and comprehensive information on video poker options provided by each casino.
For a mere $3 per month, you also have the opportunity to gain access to an array of Bet-NV.com table game surveys and much more! Casino enthusiasts who are members of the esteemed Casino Club, Total Access Club, and Bet-NV.com Super Fan enjoy exclusive and comprehensive access to detailed table game surveys categorized by casino property. Don't miss out on this incredible chance to delve into the intricate world of table games and enhance your casino experience like never before!
You can now access Bet-NV.com subscriptions on both Gumroad and Patreon, offering you the same valuable information on both platforms.
In case you or someone you're acquainted with is struggling with a gambling addiction, reach out and dial 1-800-GAMBLER for assistance.
The guidelines for playing D blackjack
At The D, you can find a variety of blackjack games to suit your preferences. Free Bet Blackjack is one of the options, offering a generous 3/2 payout. If you're looking for a classic experience, the casino floor features eight-deck blackjack. However, if you're feeling a bit more adventurous, you can head over to the high limit area where you'll find both double-deck and six-deck blackjack games. With such a diverse selection, there's a blackjack game for every type of player at The D.
The D offers consistent rules for all blackjack games, including a 3/2 payout for blackjack, the option to double down before and after splitting, and the dealer hitting on soft 17.
The probabilities for craps in the D
The D casino offers craps odds that are multiplied by 10. Additionally, the field bet pays out twice as much for a roll of 12. Moreover, The D provides a variety of electronic table games.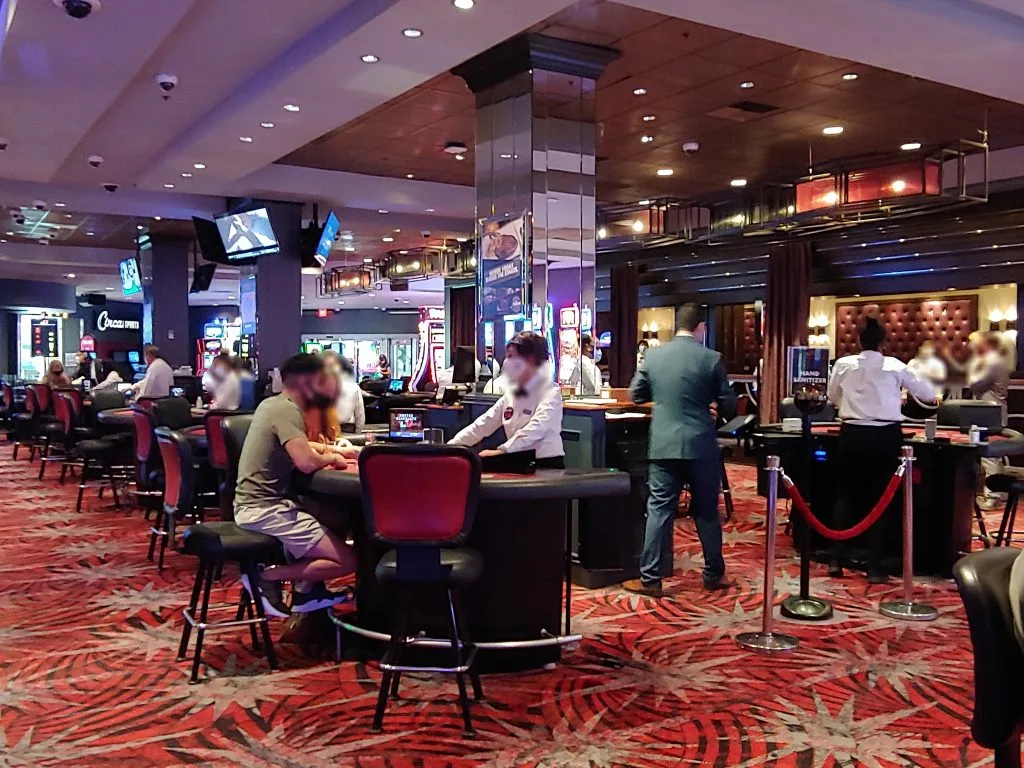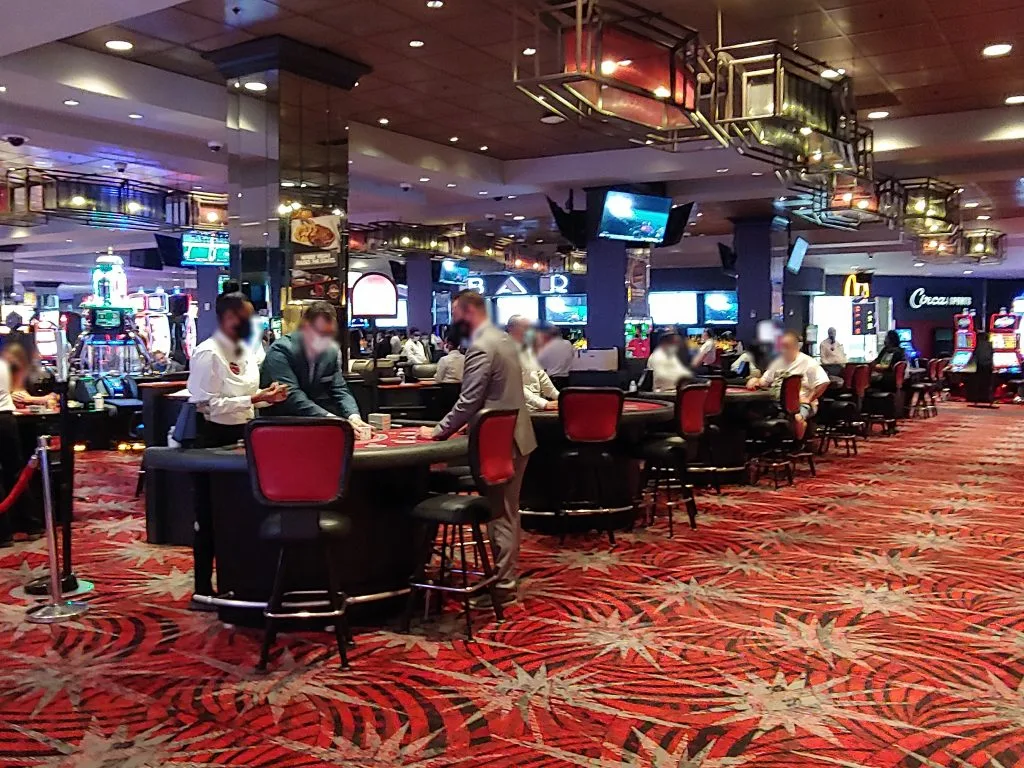 Enjoyment and amusement at The D
In 2019, the D showroom called it quits, closing its doors for good. However, don't fret, because two of their fantastic shows have found a new home at the Orleans. One of them is the hilarious and family-friendly comedy magic show called Adam London Laughternoon. You can catch this side-splitting performance from Thursdays to Sundays, and it starts promptly at 4 pm. If you're in the mood for something a bit more interactive, then you're in luck because the other show is none other than Marriage Can Be Murder. This intriguing dinner show allows you to be a part of the action and try to solve a thrilling murder mystery. You can experience this enthralling experience from Thursday to Tuesday, with the show starting at 7 pm. It's worth noting that the D showroom used to occupy the back of the second floor of the casino, but now, that space is home to Bar Canada and the Circa Sportsbook. So, if you're looking for a good laugh or an evening of suspenseful entertainment, head on over to the Orleans and enjoy these outstanding shows!
Although the property does not offer any live entertainment, downtown presents numerous options for engaging in various activities and enjoying several shows. In the downtown area, visitors can find an array of options to keep themselves entertained. From free concerts to the captivating Viva Vision light shows on Fremont Street, there is something for everyone. With a range of activities available, downtown becomes a hub of excitement and entertainment. So, even though there are no live performances on the property, guests can easily venture downtown to experience a diverse range of shows and activities.
Welcome to Neonopolis, located at 450 E Fremont Street.
Located at the crossroads of Las Vegas Boulevard and East Fremont, Neonopolis boasts a diverse range of entertainment options. Offering a haven for thrill seekers, Axehole Vegas is an indoor venue dedicated to the art of axe-throwing. Operating seven days a week, this adrenaline-inducing experience is available from morning till midnight, ensuring ample opportunities for visitors to participate. Each hour-long session grants guests the chance to experiment with an array of weaponry, including spears, ninja stars, metal throwing cards, shovels, and, of course, the iconic axe. And for those seeking an even greater release, a smash room awaits, allowing individuals to unleash their destructive energy for a thrilling 15-minute session.
In Downtown Las Vegas, the Notoriety Theater boasts seven showrooms where a variety of performances take place, including comedy shows. These shows usually have a runtime of about 75 to 90 minutes, allowing audiences to enjoy an evening of laughter and entertainment. To ensure everyone has ample time to settle in, the doors open 30 minutes before the start of each show. With its diverse lineup and convenient location, the Notoriety Theater offers an unforgettable experience for those seeking a night of laughter and live performances in the heart of Las Vegas.
Performances at Notoriety Theater commencing at 7pm
Experience the mesmerizing world of Garry & Janine Carson's mind-bending illusions and enchanting magic, where reality fades away and wonder takes center stage. Wednesday – Saturday
This entertaining show provides guests with astonishing tricks, uproarious humor, and ample opportunities for audience involvement.
Downtown Comedy Lounge  (21+) Fridays & Saturdays
Stand-up comedians who have performed on popular American shows such as America's Got Talent, Last Comic Standing, Comedy Central, and Netflix.
Diva Royale  (18+) Fridays & Saturdays
These performers dressed as women are present to amuse and embody popular figures such as Nicki Minaj, Dolly Parton, Whitney Houston, Celine Dion, and numerous others during their live performances.
Performances at Notoriety Theater begin at 8pm.
Performances at Notoriety Theater commencing at 9pm
Experience the mesmerizing magic of Justin Tranz in the mind-boggling show, Hip-Nosis. Thursday – Saturday
For more than 15 years, Justin has been the main act in Las Vegas, taking the spotlight in the highest-rated show in the history of Playboy TV, called "The Extreme Truth". Furthermore, he holds the distinction of being the first ever hypnotist to present a show on Broadway. Don't miss out on this unique, family-friendly performance.
Hunk-O-Mania  (21+) Fridays & Saturdays
Hunk-O-Mania stands out as an alluring male revue in Downtown Las Vegas, offering a unique and interactive experience for audience members who are invited on stage to get up close and personal with the talented performers. Considered as the most engaging adult show of its kind in town, it promises an unforgettable night for all.
Experience exquisite dining and enjoy refreshing beverages at The D.
At The D, you'll find a total of four restaurants to satisfy your culinary cravings. Among them is Andiamo, an exquisite dining establishment that specializes in Italian cuisine with a touch of steakhouse flair. My personal experience at Andiamo has been nothing short of exceptional, and I cannot recommend it enough. Given its immense popularity, I would advise securing a reservation in advance to ensure you don't miss out on this delightful dining experience. Andiamo welcomes guests for dinner every night, offering a delectable culinary journey that is sure to leave your taste buds wanting more.
Bacon Nation embraces its bacon-inspired identity to serve delicious meals from morning till night. With a diverse menu featuring omelets, burgers, and entrees, Bacon Nation satisfies cravings around the clock. Experience their 24/7 availability for an unforgettable dining experience.
American Coney Island offers a wide variety of food options, including hot dogs, burgers, gyros, and fries. The establishment provides round-the-clock service, ensuring that customers can satisfy their cravings at any time. Additionally, conveniently situated near the hotel front desk is a delightful coffee bar, perfect for a quick pick-me-up or a relaxing break.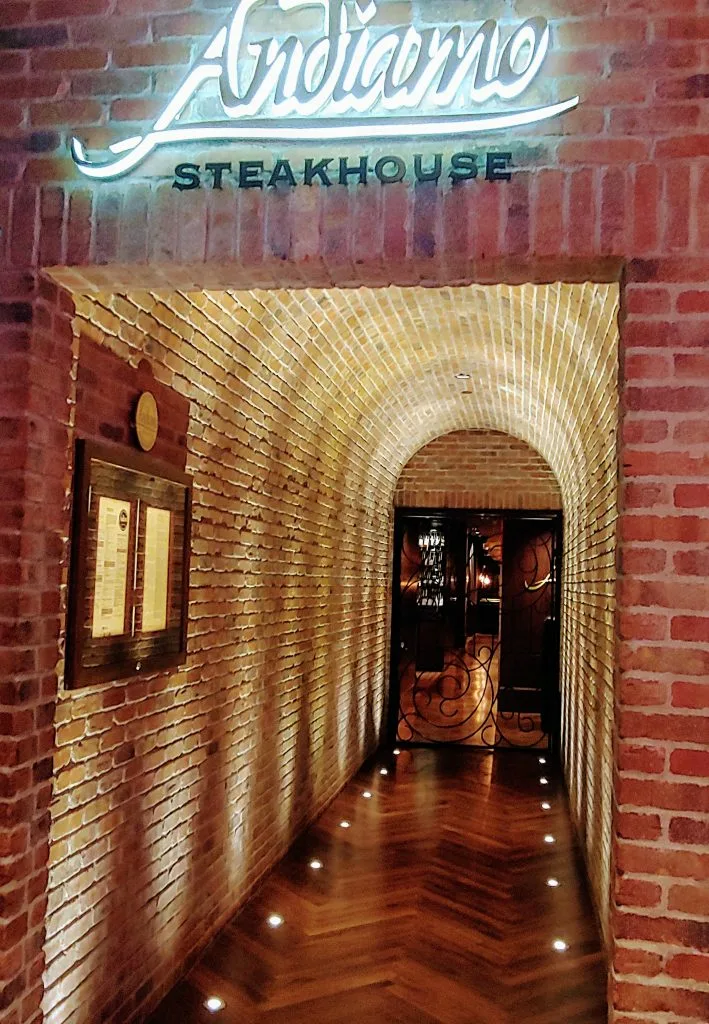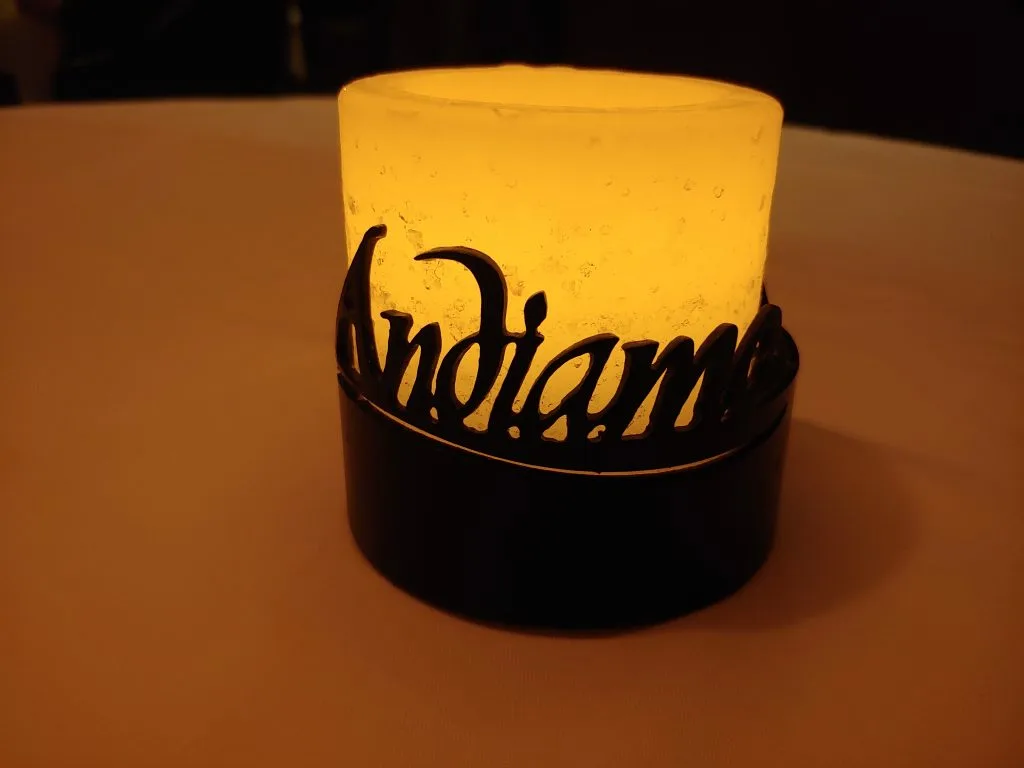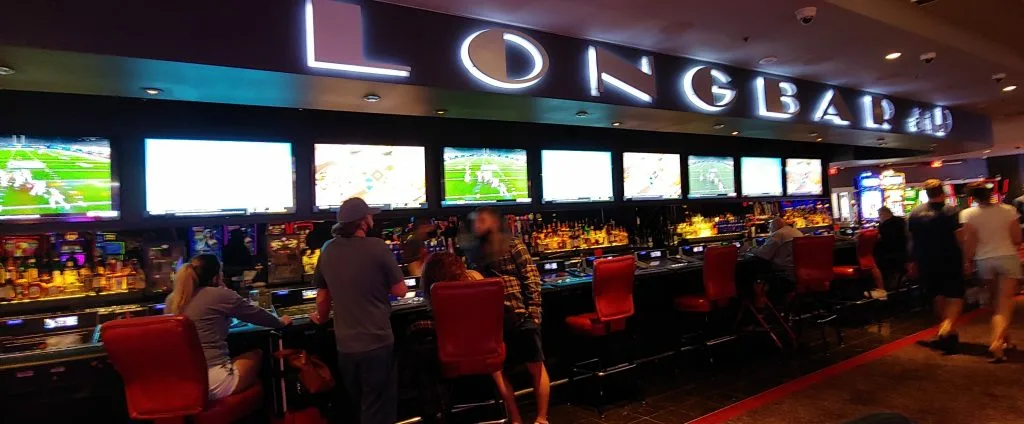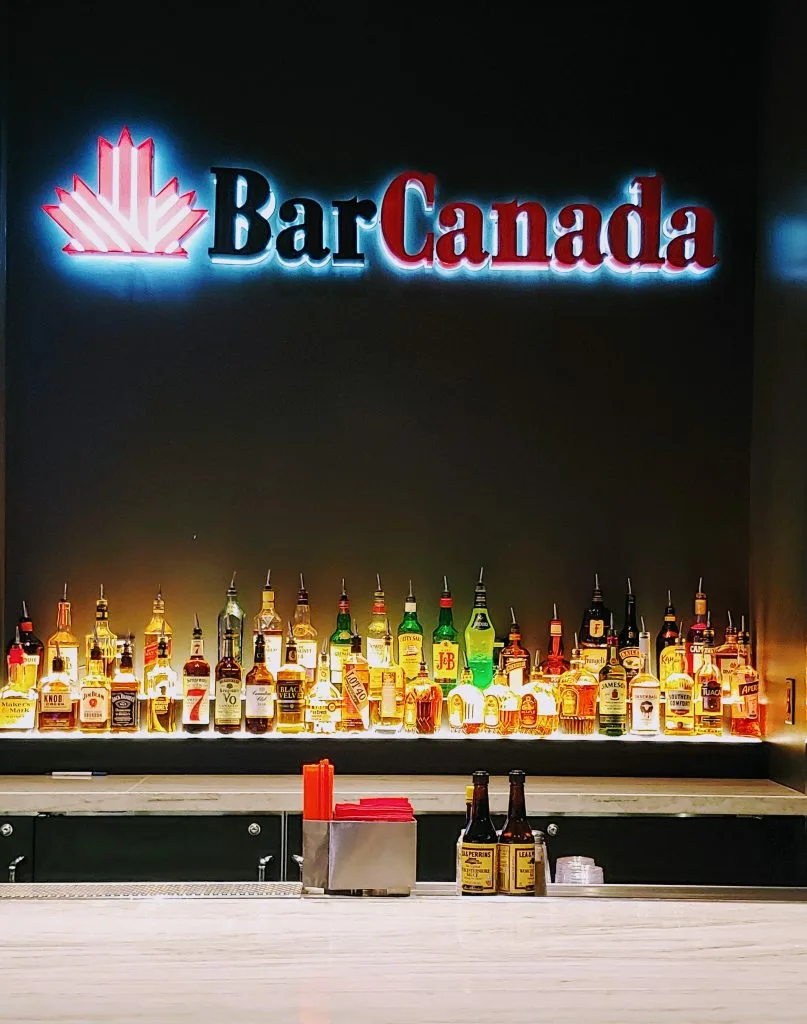 Hotel accommodations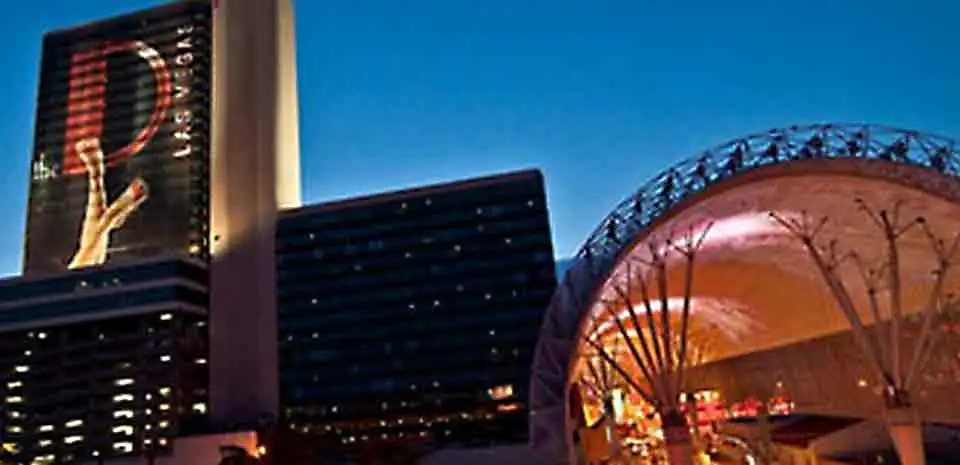 At The D, you'll find a choice of 638 comfortable hotel rooms awaiting your arrival. The variety is impressive, with several different trims to suit your preferences. Opt for the Deluxe room, available in either a spacious king or the convenience of two queens. If you're looking to elevate your experience, consider the small upgrade for a room with a delightful city view. Additionally, there are other upgraded rooms to choose from, such as the corner king, premium corner king, and the luxurious D Suite. As an added bonus, when you stay at The D, you'll receive two complimentary passes to enjoy the fantastic amenities at Stadium Swim. These passes are included in the resort fee, ensuring you make the most of your stay.
Book a room at The D
Frequently Asked Questions about The D Casino
Are there any 24-hour restaurants at The D?
American Coney Island and Bacon Nation operate nonstop, offering round-the-clock service to their customers.
What is the best video poker at The D?
We suggest enjoying the finest video poker experience at the D, specifically at Vue Bar, where you can find the highly rewarding 8/5 Bonus Poker game with a notable payback rate of 99.17%.
What are the blackjack rules at The D?
The D casino offers a 3/2 payout for all blackjack games, including Free Bet Blackjack. Players can double down both before and after splitting, and the dealer will hit on soft 17.
What are The D craps odds?
At the D, craps players can enjoy odds that are 10 times higher than the original bet. Additionally, the field bet pays out twice the amount for a roll of 12.
What is Fitzgeralds called today?
Fitzgeralds underwent a name change to become The D in the year 2012.
Does The D have a poker room?
Ever since the property was known as Fitzgeralds, the D has been without a poker room.
As of August 15, 2023, Kristina Mehaffey provided the most recent update.