Flamingo Casino can be contacted at 702-733-3111 and is located at 3555 S Las Vegas Blvd in Las Vegas, NV.
Located at the heart of the bustling Las Vegas Strip, right in the middle of all the action, is the vibrant Flamingo. This remarkable establishment, owned by Caesars Entertainment, offers a myriad of exciting amenities and activities for its guests. Step into the casino and be greeted by a dazzling array of choices, ranging from classic table games to state-of-the-art video poker and an extensive selection of slot machines. Sports enthusiasts can indulge in the exhilarating world of sports betting at the renowned Caesars Sportsbook. But the Flamingo is not just about gaming; it also boasts a diverse range of dining options, ensuring that culinary cravings of every kind are satisfied. From exquisite fine dining to casual eateries, there is something to suit every palate. And when it comes to entertainment, the Flamingo does not disappoint. With a variety of shows and live performances, guests can immerse themselves in a world of music, comedy, and spectacular productions. After a day of excitement, retreat to one of the nearly 3,500 hotel rooms, where comfort and relaxation await. With its prime location, unparalleled amenities, and vibrant atmosphere, the Flamingo is the ultimate destination for an unforgettable Las Vegas experience.
On the north side of the Flamingo property lies the Linq Promenade, an exciting hub filled with a plethora of shops and restaurants. This is the prime location for entertainment enthusiasts who seek thrill and adventure, as it is home to both the magnificent High Roller and an exhilarating zipline experience. Exploring this vibrant area will not only satisfy your shopping and dining cravings, but it will also offer you a chance to embark on unforgettable escapades. From trendy boutiques to delectable eateries, the Linq Promenade has it all, making it an absolute must-visit destination for visitors and locals alike.
The poker room at Flamingo has been removed and replaced with rows of video poker machines. For those seeking a poker room nearby, the options available are at Caesars Palace and Venetian.
Additional Casinos on the Las Vegas Strip
Bet-NV.com receives support from its members, sponsors, and advertising partners. If you or someone you are acquainted with struggles with gambling, reach out to 1-800-GAMBLER for assistance.
---
Flamingo casino
Flamingo boasts a wide array of gaming options for its visitors. With an impressive lineup of almost 900 slot and video poker machines, as well as approximately 55 table games, there is no shortage of entertainment. To enhance the player experience, Flamingo offers exciting perks and rewards through the utilization of the coveted Caesars Rewards card. By utilizing this card, players can unlock exclusive slot play opportunities and enjoy a variety of member offers. Whether it's spinning the reels or trying their luck at the tables, guests at Flamingo are in for a thrilling and rewarding gaming experience.
At the back of the casino stands the Caesars Sportsbook, a delightful addition to Flamingo. This marvelous establishment offers a haven for sports enthusiasts, complete with plush lounge seating and a plethora of TVs broadcasting various events. Furthermore, racing aficionados can revel in the presence of carrels adorned with TVs, creating an immersive experience for all. For those seeking convenience, Flamingo graciously allows patrons to create accounts for the renowned Caesars Sportsbook app within its walls. Additionally, the establishment graciously handles online deposits and withdrawals, ensuring a seamless and efficient process for its valued customers.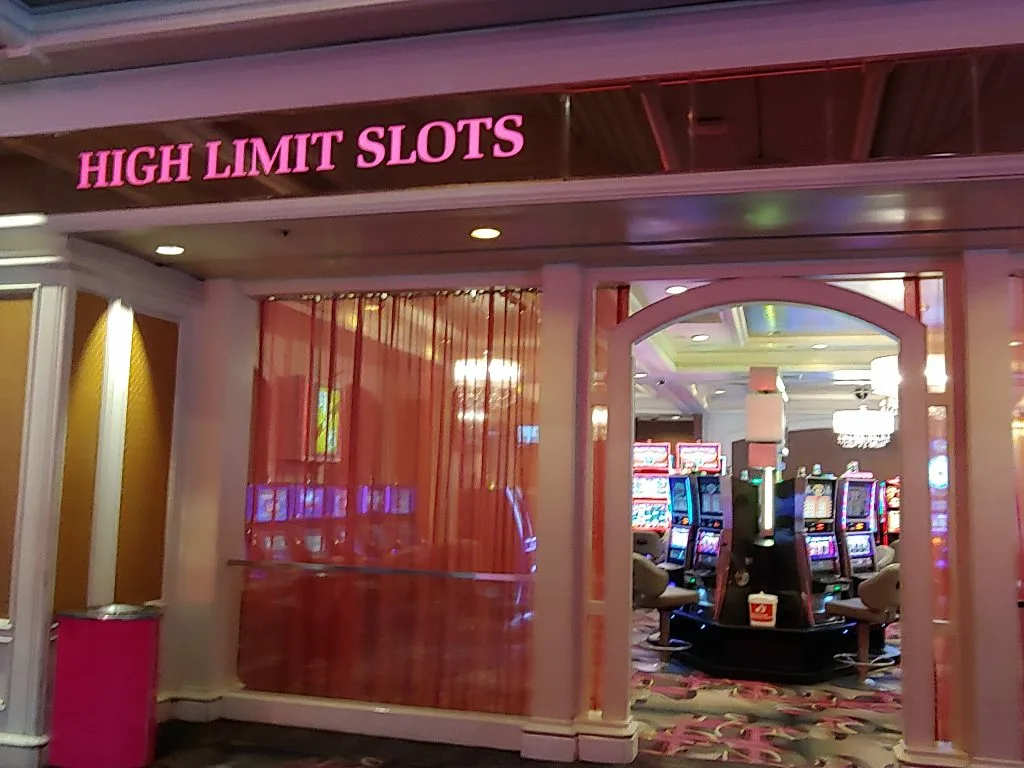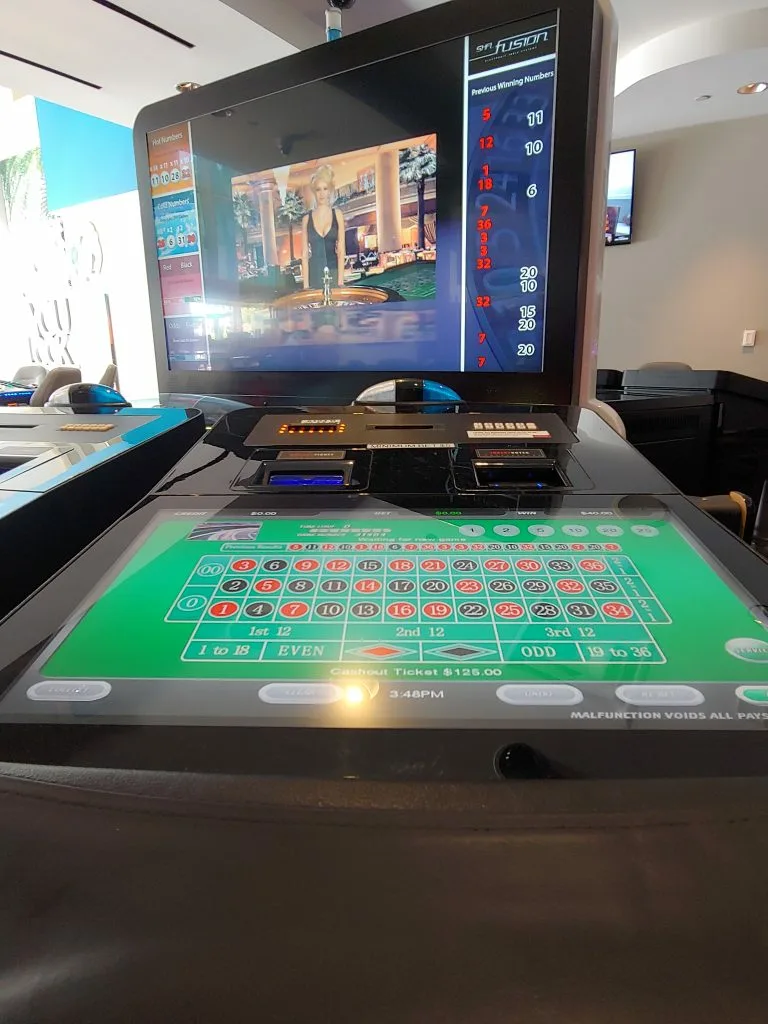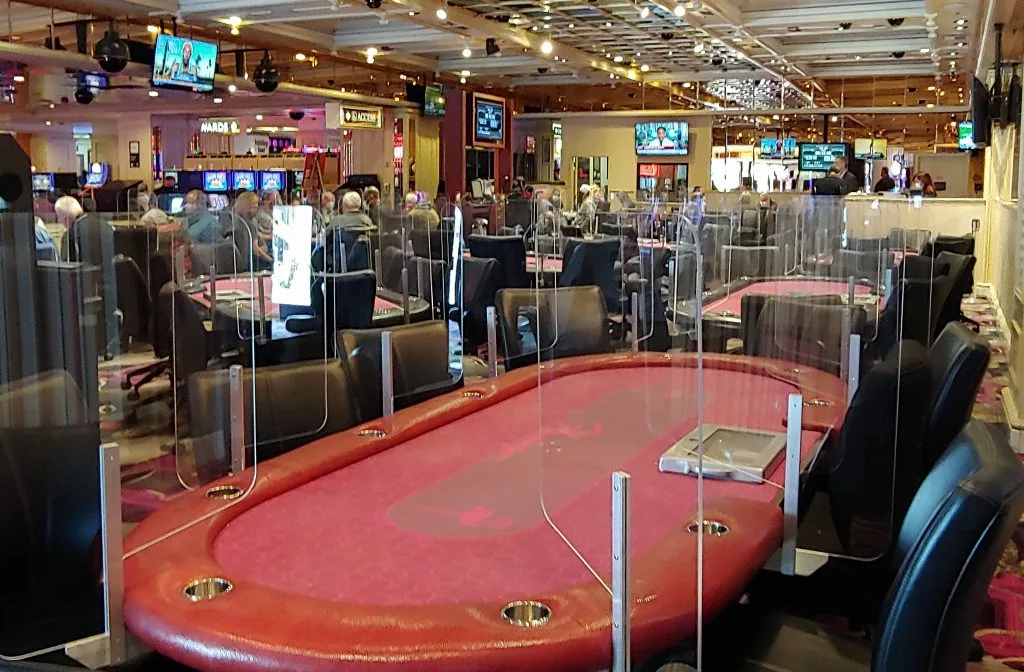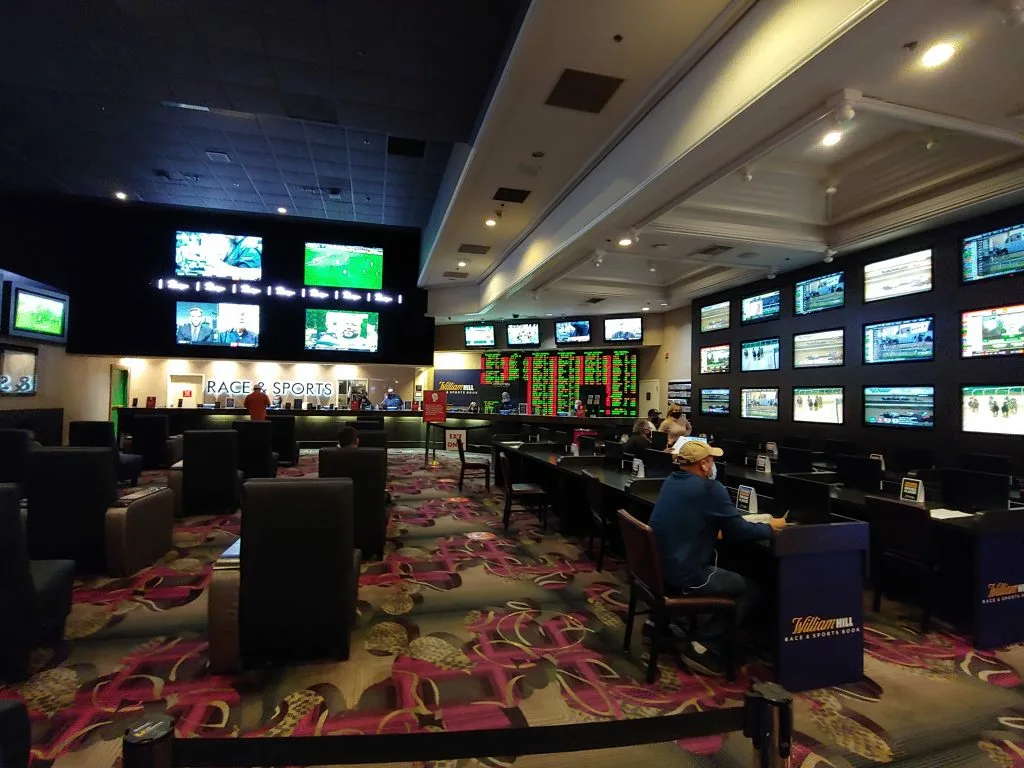 Table games
Flamingo, a renowned casino, boasts an impressive selection of approximately 55 table games, each offering a unique and exhilarating experience. Among these, you can find an intimate high-limit salon, where some of the most exciting games await. Within this exclusive area, players can indulge in thrilling rounds of baccarat, blackjack, craps, Let It Ride, Mississippi Stud, pai gow poker, roulette, and Three Card Poker. Notably, the roulette tables within the casino feature either two or three zeros, adding an additional level of suspense to the gameplay. For those looking to test their luck without breaking the bank, some games allow for minimum bets as low as $5, ensuring that everyone can join in the fun. Alternatively, if you're feeling more adventurous, there are tables with minimum bets ranging from $10, $15, $25, all the way up to $50, allowing for a more thrilling and high-stakes gaming experience.
The Flamingo casino floor does not offer 3/2 blackjack, but you can enjoy these games in the salon, which is open during evenings and weekends.
I love playing craps at the Flamingo casino. They have a great variety of craps games with different odds and betting options. One of my favorite versions is live craps, where you can enjoy 3-4-5 times odds. It's exciting to have the chance to win big with those odds. Another interesting option is crapless craps, which offers 1-2-3-4-5 max odds. This game has a unique twist that adds an extra layer of excitement to the gameplay. If you're looking for something a bit different, you can try the Roll to Win hybrid craps table. It offers double odds, and what's great is that it has a lower minimum bet compared to the traditional tables. This makes it more accessible for players who want to try their luck without breaking the bank. Finally, one thing that makes craps at Flamingo even more enticing is that all craps bets on the field pay double when a 12 is rolled. It's a nice bonus that adds even more thrill to the game. Overall, Flamingo offers a fantastic craps experience with various games and exciting odds, making it a go-to destination for craps enthusiasts like me.
For just $3 per month, you can also join the ranks of Casino Club, Total Access Club, and Bet-NV.com Super Fan members, who enjoy exclusive, detailed access to table game surveys organized by casino property. By becoming a Bet-NV.com member, you'll gain valuable insights into the world of table games, all at an affordable price. Don't miss out on this opportunity to enhance your casino experience and make the most of your gaming adventures. Sign up today and unlock the secrets of the tables with Bet-NV.com.
You can now access Bet-NV.com subscriptions via Gumroad and Patreon, offering you the same valuable information on both platforms.
In case you or anyone you're acquainted with is dealing with a gambling addiction, reach out to 1-800-GAMBLER for assistance.
Entertainment at Flamingo
At Flamingo, there is an abundance of entertainment choices to cater to diverse preferences. As you step into the vibrant Flamingo Showroom, prepare to be enthralled by a magical and comedic performance by the famous Piff the Magic Dragon. With his unique blend of illusions and humor, Piff is sure to captivate audiences of all ages. In addition, if you're a fan of Wayne Newton, you won't want to miss his intimate and personal show, aptly titled "Wayne Newton: Up Close and Personal." This extraordinary experience allows you to get up close and personal with the legendary entertainer himself, as he shares stories and performs his iconic hits. Last but certainly not least, for those seeking a truly glamorous and sensational experience, "RuPaul's Drag Race LIVE!" is a must-see. This high-energy production showcases the fierce talent of drag queens from the hit show, bringing their electrifying performances to life on stage. Whether you're into magic, comedy, or fabulous drag performances, Flamingo has you covered with an array of entertainment options that will leave you wanting more.
I love strolling through the expansive four-acre flamingo habitat at this place! It's such a delight to see not only the beautiful flamingos but also other fascinating bird species, as well as turtles and exotic fish. The best part is that there's absolutely no fee to enjoy this amazing attraction. Guests are free to leisurely explore the habitat and soak in the natural beauty without any additional cost.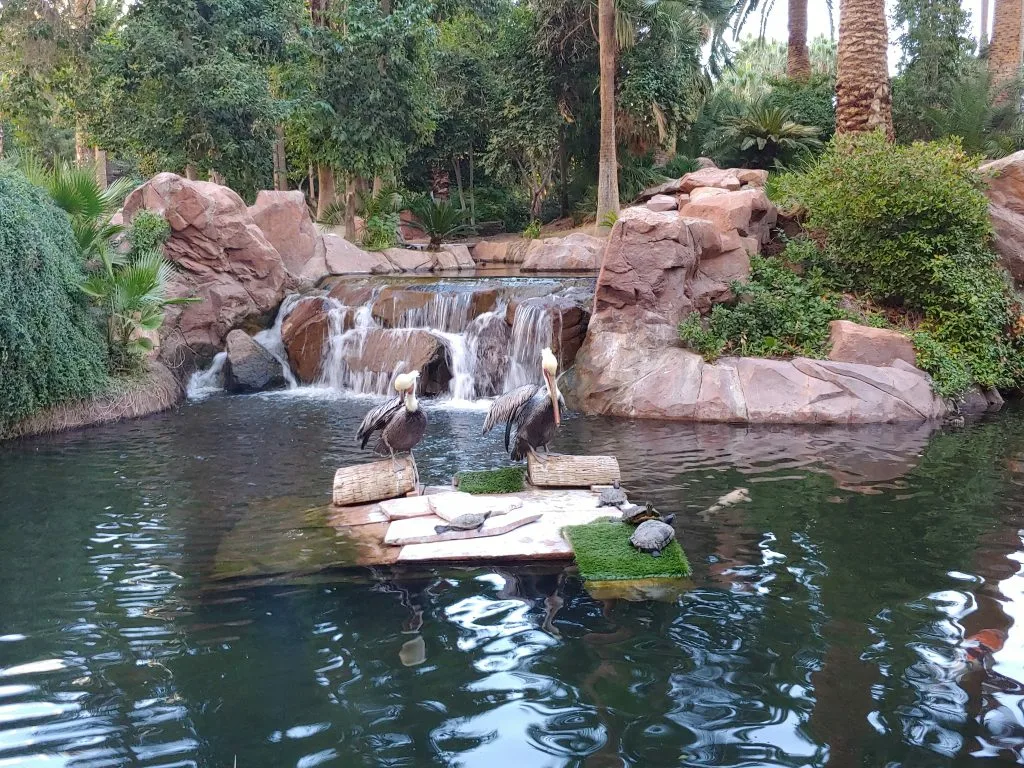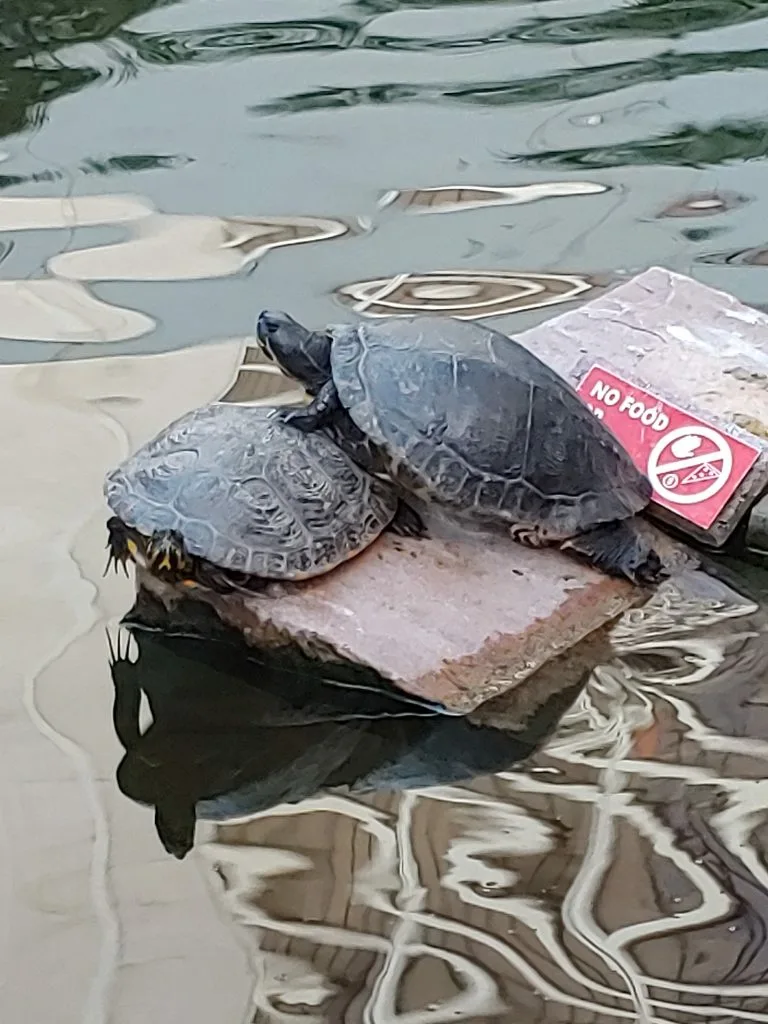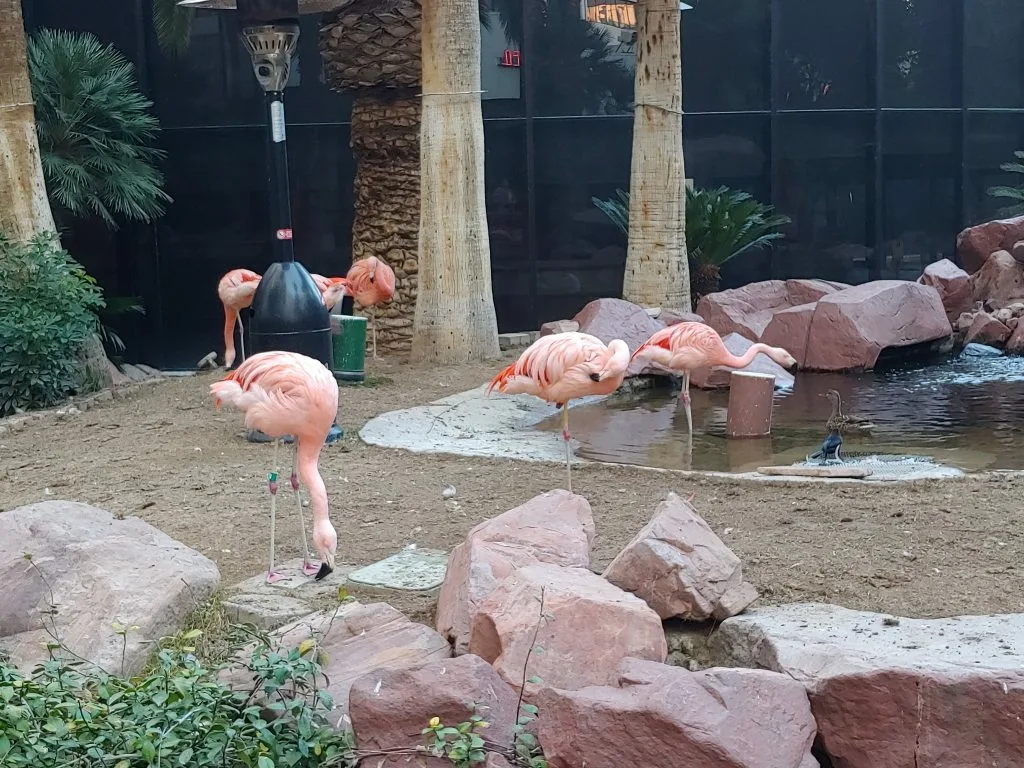 Enjoy delicious cuisine and refreshing beverages at the vibrant Flamingo restaurant and bar.
Flamingo offers a diverse range of dining choices, including options conveniently situated near the casino and others spread throughout the entire property.
The Beach Club Bar & Grill offers a fantastic beachfront dining experience. – Enjoy a delightful selection of refreshing lunch options and tempting snacks by the pool during the seasonal period.
Bugsy & Meyer Steakhouse – Business casual steakhouse.
Carlos 'N Charlie's Las Vegas Restaurant – Mexican cuisine.
Club Cappuccino – Coffee.
Flamingo Food Court . Quick bites.

Discover the delectable flavors of Bonanno's authentic New York Pizzaria.
Johnny Rockets
Los Angeles Subs and Salads
Pan Asian Express

Margaritaville Las Vegas – American dishes.
Nook Express – Coffee and pastries.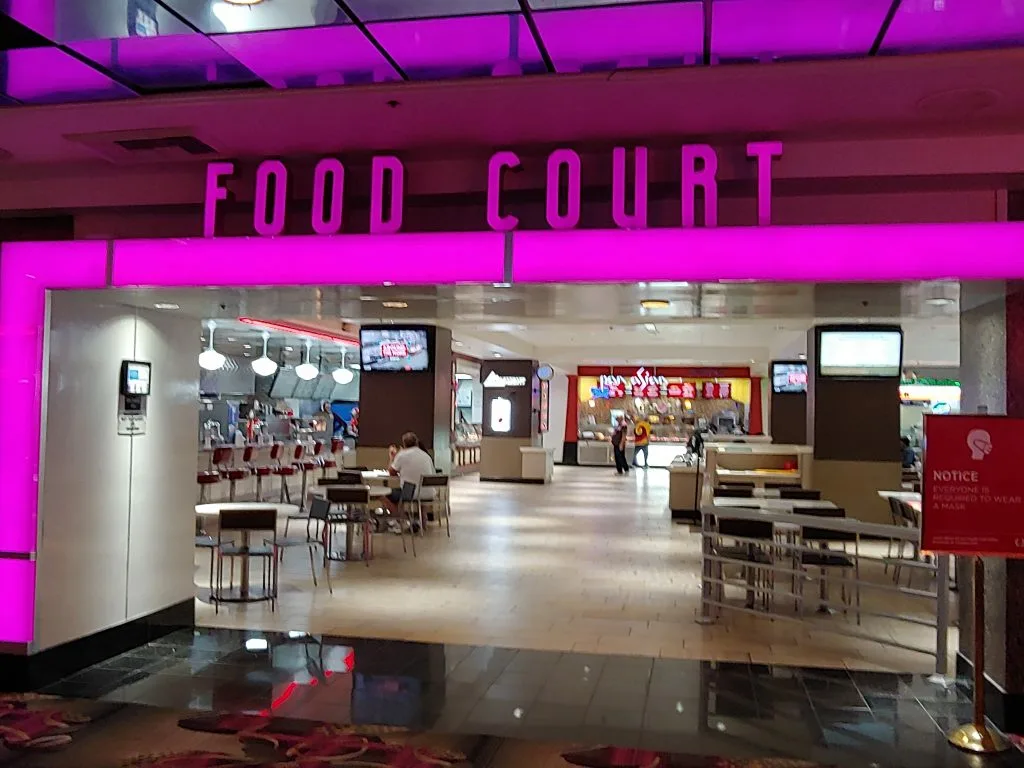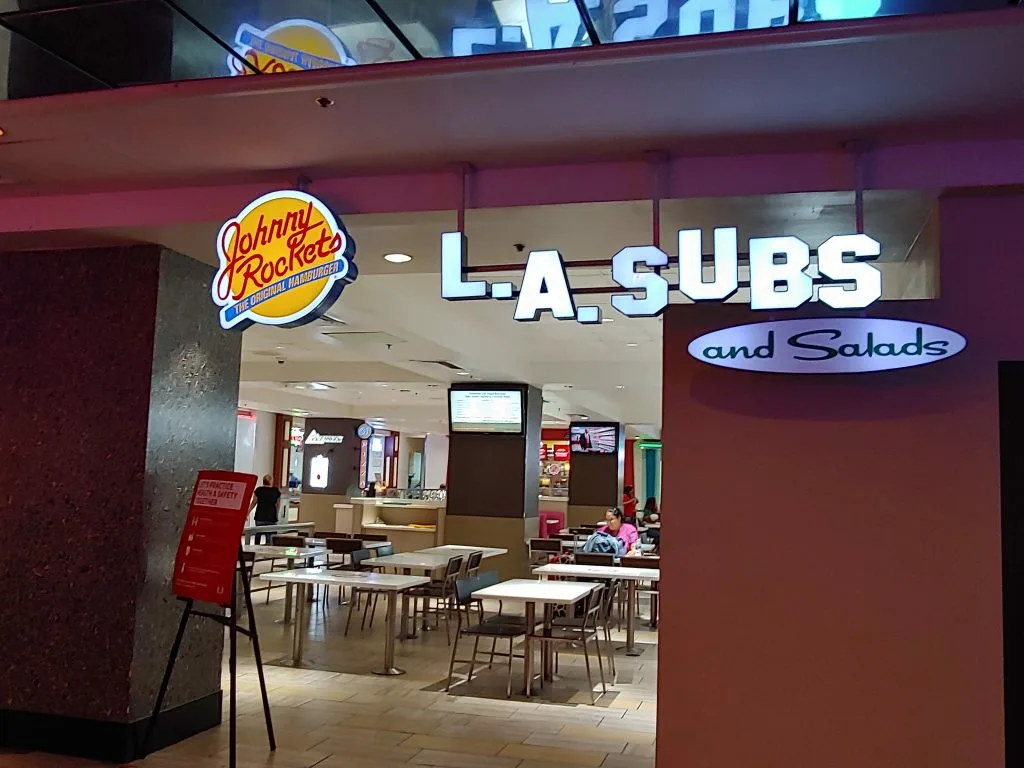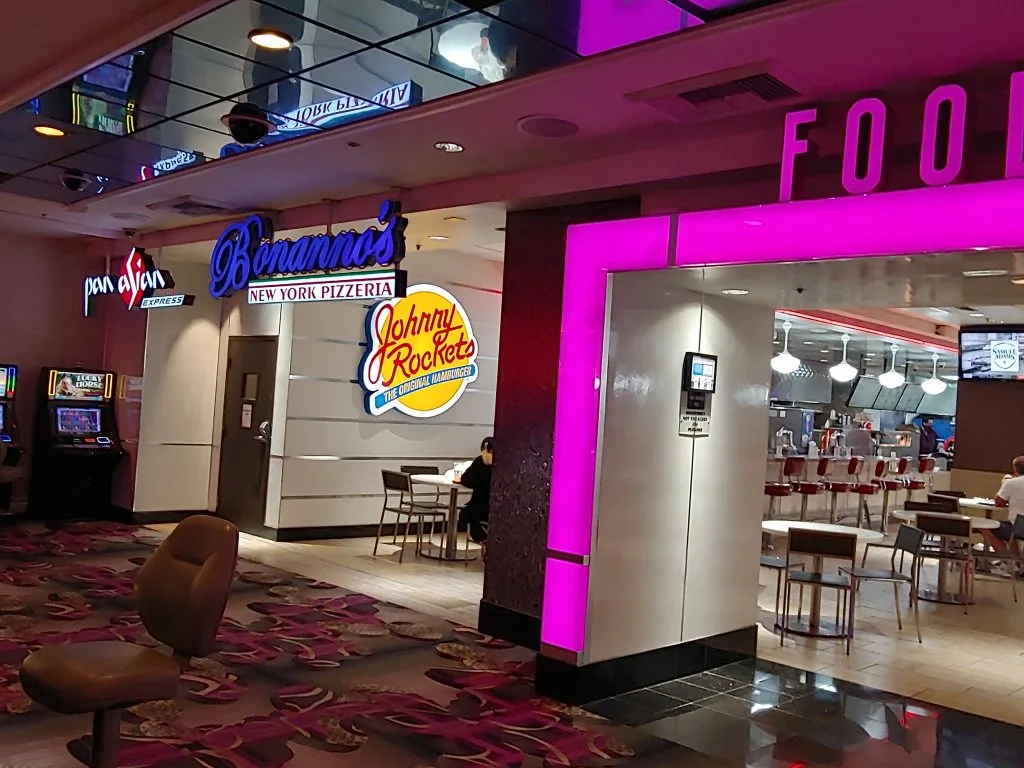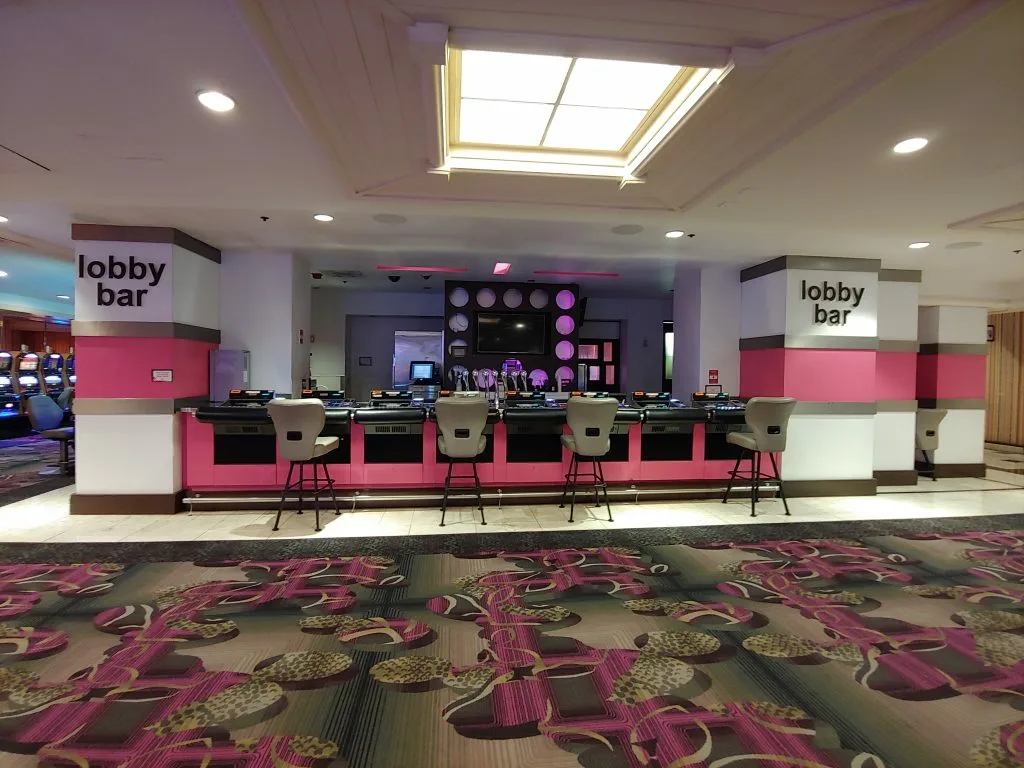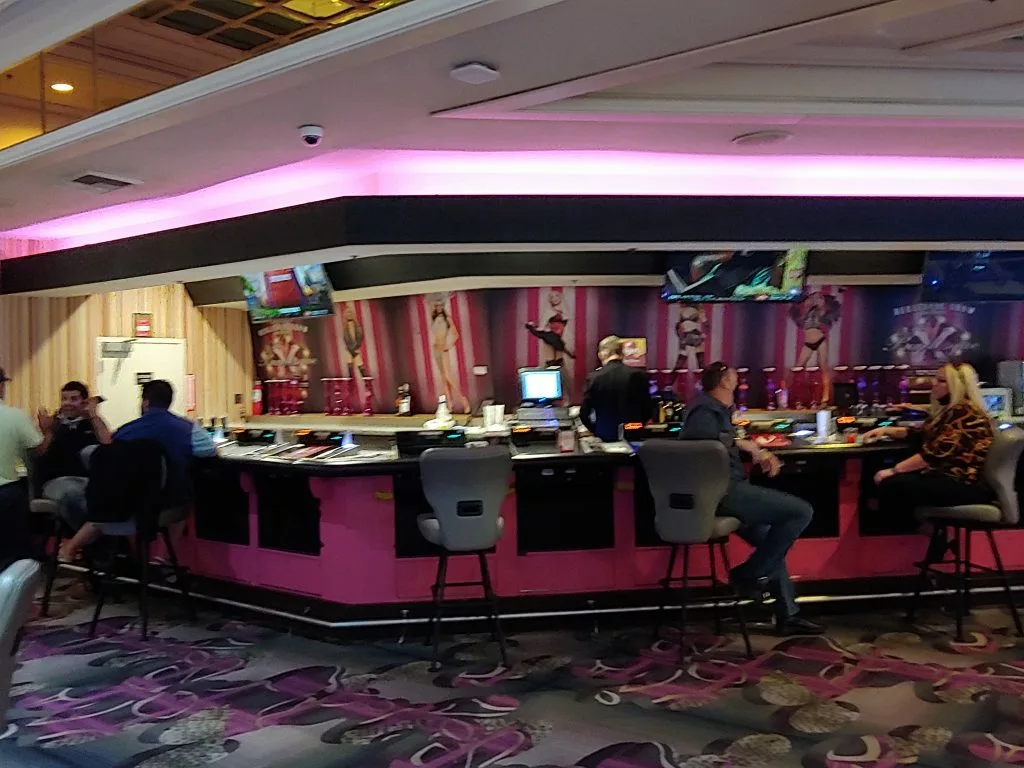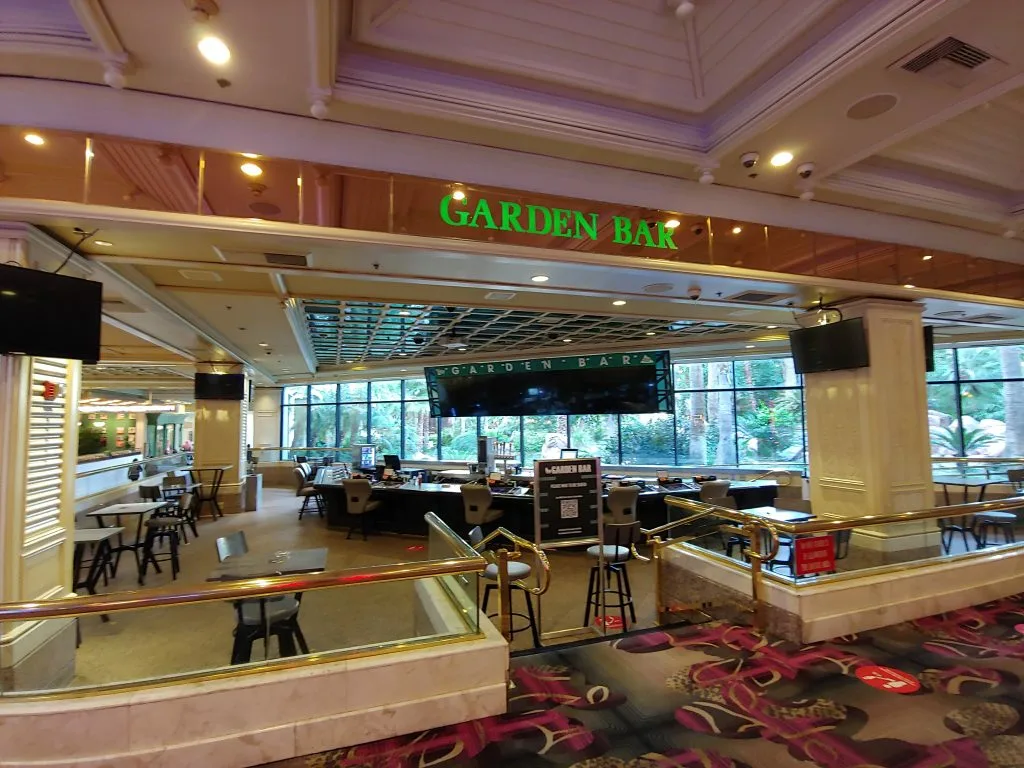 Hotel accommodations
Arrival time: 4pm | Departure time: 11am | Additional charge: $39.95 per night for resort amenities.
Flamingo, which was initially constructed in 1946, boasts an impressive array of accommodation options with nearly 3,500 rooms and suites to choose from. For those traveling with their furry companions, pet-friendly rooms can be secured for a small extra charge. As for the facilities, guests can enjoy a wide range of amenities such as a well-equipped fitness center, two inviting seasonal pools, and a luxurious spa for ultimate relaxation.
The moment you step into our hotel rooms, you'll notice an array of amenities designed to make your stay comfortable and convenient. Each room is equipped with a dedicated workspace, ensuring that you can stay productive even while traveling. Rest easy knowing that your valuables are secure in the in-room safe provided. For those who prefer to look their best, an iron and ironing board are available for your convenience. Don't worry about packing a hairdryer as we have you covered. And of course, staying connected is a breeze with complimentary WiFi throughout the hotel. If you're looking for a cozy retreat after a long day, our standard rooms, spanning 350 square feet, offer a choice between a spacious king bed or two comfortable queen beds. For those seeking a more elevated experience, our upgraded rooms provide stunning views of either the bustling Strip or the iconic High Roller. For those who desire even more space, our suite trims offer a separate living room area, allowing you to unwind and relax in style.
Book accommodations at Flamingo
Flamingo Casino FAQ
Does Flamingo have 3/2 blackjack?
At Flamingo, high limit room offers exclusively 3/2 blackjack, ensuring an exceptional gaming experience during peak hours.
What are the craps odds at Flamingo?
Roll to Win Craps is a modern twist on the traditional game, offering players even more exciting odds. Unlike traditional craps, where you can enjoy up to 3-4-5 times craps odds, Roll to Win Craps takes it to the next level. With this innovative version, you can place single odds on 2 and 12, while doubling your odds on 3 and 11. This means that you have even more chances to win big and increase your payouts. So, if you're looking for a fresh and exhilarating craps experience, Roll to Win Craps is definitely the way to go.
Are there live shows at Flamingo?
Flamingo offers a pair of magnificent showrooms, hosting numerous live performances on a weekly basis.
Is there a poker room at Flamingo
In November of 2021, the poker room at The Flamingo shut its doors.
Is there a sportsbook at Flamingo?
Flamingo offers a Caesars Sportsbook for your betting needs.
Last updated: May 27, 2023