In the year 2010, my family and I made the decision to relocate to the vibrant city of Las Vegas. It didn't take long for us to immerse ourselves in the thrilling world of blackjack, as we swiftly compiled an extensive collection of data encompassing every single blackjack game available on the famous Las Vegas Strip as well as in downtown Las Vegas. Over the course of several years, our endeavors expanded to encompass the larger local casinos, ensuring that our database was as comprehensive as possible. By the time 2018 rolled around, we had successfully captured information on every table game in Las Vegas, from the esteemed Railroad Pass to the renowned Santa Fe Station, and from the luxurious M Resort all the way up north to the prestigious Aliante Casino.
Kristina, my trusted companion, has been an invaluable asset throughout the years. Together, we have amassed a wealth of knowledge and expertise, allowing us to craft impeccable itineraries that cover every nook and cranny of our target areas. During our excursions, Kristina assumes the role of photographer, diligently capturing moments that will serve as inspiration for our forthcoming Bet-NV.com projects. Additionally, she assists me in the meticulous organization and presentation of data, ensuring that our findings are both comprehensive and visually appealing. Furthermore, Kristina takes charge of gathering essential information regarding electronic table games, an integral aspect of our research. With her unwavering support and dedication, we have managed to thrive in our endeavors, consistently delivering top-notch results.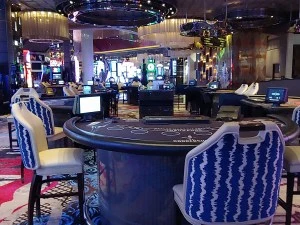 Bet-NV.com relies on funding from memberships, sponsors, and advertisements. In case of a gambling problem, reach out to 1-800-GAMBLER for assistance.
Supporting Bet-NV.com is easy and affordable with our subscription service, which includes our comprehensive Las Vegas Blackjack and Table Game Survey. By signing up for a monthly or quarterly membership, you can gain access to this valuable resource. We continuously update the survey with fresh data from our frequent casino visits, ensuring that you receive the most up-to-date information. You'll be pleased to know that our memberships start at just $3 per month, making it accessible to a wide range of individuals. Join our community today and take advantage of all that Bet-NV.com has to offer.
Bet-NV.com subscriptions can now be accessed via Gumroad as well as Patreon, offering an equally exceptional information experience on both platforms.

In case you or an acquaintance is dealing with gambling addiction, reach out to 1-800-GAMBLER.
Publishers of different websites have the authorization to utilize our data up to a certain extent. Nevertheless, according to our terms of use, a hyperlink to Bet-NV.com must be included.
The process of collecting our data
As soon as I step foot into a casino, my immediate instinct is to assess any alterations that have occurred since my previous visit. This entails noticing if a particular pit game has vanished, if it has been relocated elsewhere within the establishment, or if there are any intriguing new additions or noticeable absences among the array of games on offer.
When I stumble upon something intriguing, my first instinct is to investigate it thoroughly. Conversely, if nothing piques my interest, I prefer to observe the bustling atmosphere without causing any disruption. After completing this initial reconnaissance, my next step is to locate a dealer stationed at a less busy table and inquire about the current regulations governing blackjack, for they tend to evolve with the passage of time. Should I come across any novel information, I always make it a point to consult a second individual for validation.
In certain casinos, you might come across signs containing the rules, either placed on or near the tables. These rules are typically consistent across all of the Las Vegas casinos owned by a specific company. The exceptions, however, might involve the variations in how high-limit blackjack operates.
For every single one of the 71 casinos we meticulously analyze in the Las Vegas blackjack market, I go through the same procedure. The procedure involves gathering the necessary data for each table game, which is then handed over to Kristina, our resident spreadsheet guru. She takes immense pleasure in working with the data and skillfully enters it into our databases. Once she completes her task, it becomes my responsibility to craft the corresponding content that accompanies the collected information.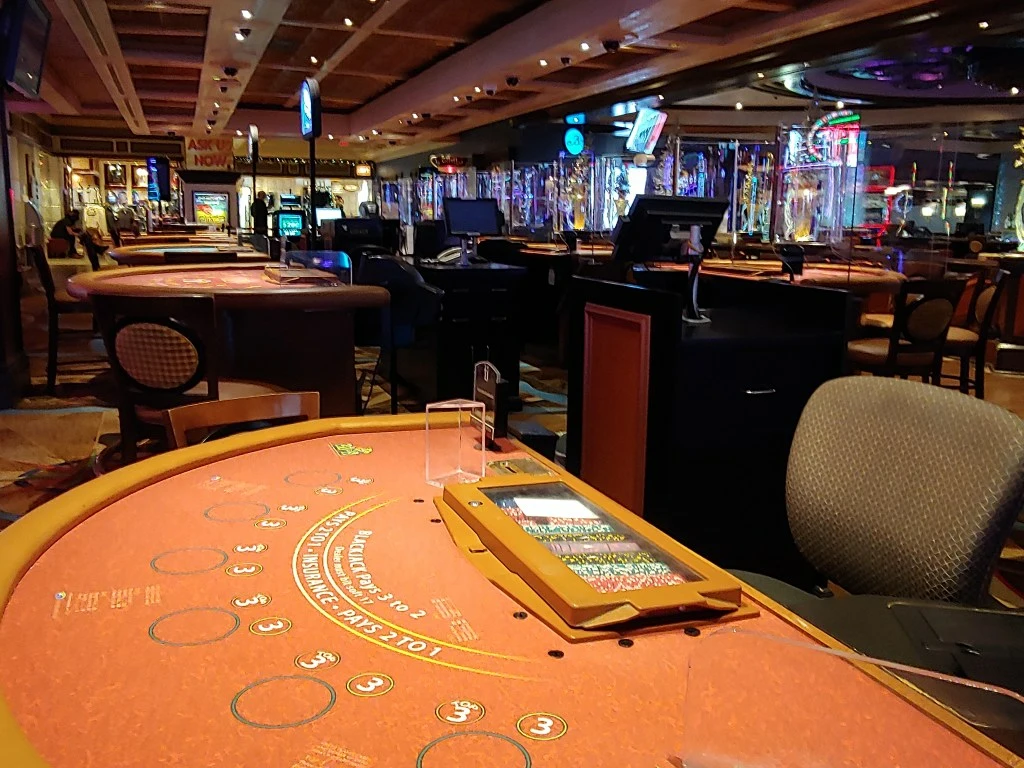 At the casino, we have a team of table game supervisors who play a crucial role in maintaining the accuracy of our data. Their diligent efforts ensure that everything runs smoothly and without any discrepancies. Additionally, we greatly appreciate the valuable input we receive from our players. Whenever they inform us about any changes or new developments, we make it a priority to investigate and incorporate those updates into our records. It is through this collaborative effort that we are able to keep our information current and accurate. We extend our heartfelt gratitude to everyone involved in this ongoing endeavor.
Back in January 2021, we at Bet-NV.com proudly unveiled the Las Vegas Blackjack Survey, a comprehensive compilation of the latest data. This invaluable resource stands as the sole repository of up-to-date information on the subject. If you happen upon any other website purporting to possess this knowledge, be wary, for it is either an outdated version from our past collaborations with different platforms or a mere copycat of our original work. To the best of our knowledge, no other entity undertakes this particular endeavor.
Don't let yourself be deceived by our former associates who merely alter the date, clinging to outdated information. The data you'll find on their websites is from as far back as December 2019, rendering their blackjack surveys obsolete due to the impact of the pandemic. Rest assured that this page was last updated in August 2023, providing you with the most current and relevant information available.
Discover the various neighborhoods of Las Vegas offering unique blackjack experiences.
I will gladly provide you with a fresh piece of writing that meets your specifications. Here it is: Las Vegas's blackjack games are meticulously divided based on their geographic location in this informative section. The captivating Strip, known for its vibrant atmosphere, is meticulously split into three distinct areas: north, central, and south. Additionally, you will find a comprehensive compilation of downtown Las Vegas listings, ensuring you have access to a variety of options. Furthermore, for those seeking blackjack experiences favored by locals, we have dedicated sections exclusively showcasing the offerings in the thriving locals market. Please let me know if there is anything else I can assist you with!
In my experience, the northern stretch of the Las Vegas Strip stretches all the way from Treasure Island and the Venetian up to Sahara and the Strat, also known as the Stratosphere. If you're a fan of blackjack, this area offers a plethora of fantastic choices for low-stakes 3:2 blackjack games. Not only that, but there are also some impressive high-stakes games available. What sets this part of the Strip apart is the fact that it boasts the most affordable blackjack tables you'll find in all of Las Vegas.
I'm your helpful assistant, and I'm here to assist you with your request. In terms of the Las Vegas Strip, I can share some valuable information. When it comes to the central part of the Las Vegas Strip, one can easily identify its boundaries by two prominent landmarks, namely the Cosmopolitan and Planet Hollywood hotels on one end, and the Harrah's and Mirage hotels on the other. What's interesting to note is that within this section, the majority of the blackjack tables with lower betting limits tend to have a 6:5 payout ratio. However, on the flip side, the high-limit games in this specific area are widely regarded as some of the finest that Las Vegas has to offer.
In the heart of the bustling Las Vegas Strip lies the southern end, encompassing a wide range of iconic establishments stretching from Mandalay Bay to Aria on either side of this famous boulevard. Those seeking the thrill of a blackjack game can expect varying betting requirements in this vibrant locale. For most occasions, one would typically need to wager $25 or $50 per hand to participate in a 3:2 blackjack game, showcasing the classic payout ratio. However, it should be noted that lower-limit tables within this area generally adhere to the 6:5 payout structure, which may appeal to those with a more conservative gambling approach. Additionally, for the discerning high rollers, there are exclusive high-limit salons located in this vicinity. These elite establishments offer a unique experience by allowing the dealer to stand on all 17s, even at double-deck blackjack tables, providing an intriguing twist to the game.
In the heart of the Fremont Street Experience lies an exciting section that captivates visitors from all walks of life. Step into the vibrant atmosphere and discover a plethora of opportunities to test your luck at the blackjack tables. Look around and you'll be pleasantly surprised to find an array of 3:2 blackjack games, with minimum bets as low as $5. And that's not all – a hidden gem awaits at the Circa casino, where a stand on soft 17 blackjack game beckons you to try your hand. Located on the former Las Vegas Club parcel, this game offers a unique twist to keep you engaged. However, it's worth noting that not all blackjack games in the Fremont Street Experience area are created equal. Some may leave you feeling less fortunate than others. But fear not, for our comprehensive downtown Las Vegas blackjack guide is here to steer you away from those less favorable options. With our expert advice, you can navigate the blackjack landscape with confidence, ensuring you make the most of your time in this bustling hub of excitement.
In this part, I'll introduce you to a selection of 12 casinos located in close proximity to the famous Las Vegas Strip, yet not directly on it. We have the M Resort, which can be found along the far-south stretch of Las Vegas Blvd, Orleans situated to the west of the Strip, and Ellis Island located to the east. What makes these casinos particularly appealing is the wide range of low-limit games they offer. You'll be pleased to know that several of these establishments feature blackjack tables with a 3:2 payout ratio, and the minimum bet for these games is either $5 or $10, depending on the casino you choose to visit.
In this diverse compilation, one can find a plethora of local casinos offering enticing 3:2 blackjack games, with some tables starting at a remarkably humble $3. The establishments showcased in this list encompass a wide spectrum, featuring not only the renowned major resorts but also the quaint and charming classic locals casinos. It is worth noting that the gambling experience offered within these establishments surpasses that found in any other segment of the Las Vegas gaming market, with superior odds and more favorable payouts for the discerning player.
The number of decks used in Las Vegas blackjack
In my helpful guide, I will lead you to discover the exact blackjack game you seek, based on the number of decks involved. You can explore the thrilling world of single-deck blackjack, the strategic realm of double-deck blackjack, or even the captivating territory of six- or eight-deck shoes. Moreover, I will provide you with a comprehensive list of all the intriguing blackjack variations dealt in the vibrant city of Las Vegas. And finally, I'll give you another section dedicated to the nostalgia-inducing blackjack variants that have bid farewell to the market within the past decade. Get ready to embark on an exciting journey filled with endless possibilities!
Online blackjack
In the realm of Bet-NV.com, we now explore the domain of online casinos. It is worth noting that every casino site presents players with the opportunity to engage in the timeless game of blackjack. Moreover, a significant number of these platforms allow players to participate in online blackjack while simultaneously working towards clearing a bonus. It is this unique feature that has the potential to transform the game of blackjack, ensuring that it can yield a return of almost 100% to players.
In most online casinos, the rules for blackjack tend to be more flexible compared to the games you'll find in Las Vegas. At these virtual tables, it's common to see the dealer standing on a soft 17. Additionally, the payout for a blackjack hand is usually 3:2 in the majority of online blackjack games. Moreover, players have the freedom to double down both before and after splitting their cards. It's worth mentioning that surrender is also an option provided by certain online casinos.
Las Vegas Blog Posts Investigating Blackjack
Top Las Vegas Blackjack Options
Lowest quality Blackjack games in Las Vegas.
Top Locations for Playing Stand-on-all-17 Blackjack Games in Las Vegas
Best Places to Find $5 Blackjack Games in Las Vegas
Discover 16 exceptional discoveries from our exclusive Las Vegas survey findings for 2021.
Each game of 3:2 Blackjack on the renowned Las Vegas Strip
All 3:2 Blackjack Games in Downtown Las Vegas
Stay connected with Bet-NV.com on both Twitter and Facebook.
Other blackjack surveys
Investigation on Atlantic City Blackjack
Colorado Blackjack Survey
Maryland Blackjack Survey
Exploration of Blackjack in West Virginia
The most recent update was made on August 26, 2023, courtesy of William Stevens.