Visit Circus Circus Casino at 2880 S Las Vegas Blvd, Las Vegas, NV or give them a call at 702-734-0410 for an exciting gaming experience.
I absolutely love Circus Circus! It's the perfect place for families with its wide range of entertainment options. You've got the midway, where you can enjoy all sorts of fun games and activities. And let's not forget about The Adventuredome, an incredible indoor amusement park that will leave both kids and adults in awe. There's never a dull moment at Circus Circus! Now, when it comes to dining, you'll be spoiled for choice. They have a multitude of restaurants available, catering to all tastes and preferences. Whether you're craving a juicy steak, a mouthwatering pizza, or some delicious international cuisine, Circus Circus has got you covered. And if you're planning on staying overnight, don't worry, they've got accommodations to suit every need and budget. From cozy rooms to luxurious suites, you'll find the perfect place to rest and recharge after a day filled with excitement. But of course, the casino is also a major highlight at Circus Circus. If you're feeling lucky, you can try your hand at live table games, take a spin on the slots, or test your skills at video poker. There's something for everyone, whether you're a seasoned gambler or just looking for some casual fun. All in all, Circus Circus is the ultimate destination for families seeking an unforgettable experience. With its incredible entertainment options, diverse dining choices, and thrilling casino games, it's a place where memories are made and laughter fills the air. So why wait? Head on over to Circus Circus and let the adventure begin!
In 2013, the Circus Circus poker room shut down, leaving no trace of its former glory. As for sports betting enthusiasts, they would be disappointed to learn that Circus Circus no longer houses a sportsbook. They decided to convert it into a lounge, discarding the realm of sports for a more relaxed atmosphere. However, all hope is not lost for those seeking to place wagers on their favorite teams. The casino floor still features William Hill sports betting kiosks, providing a convenient avenue for avid bettors to indulge in their passion.
Additional Casinos on the Las Vegas Strip
Bet-NV.com receives support from its members, sponsors, and advertisements. In case you or someone you are acquainted with is dealing with a gambling addiction, reach out to 1-800-GAMBLER.
---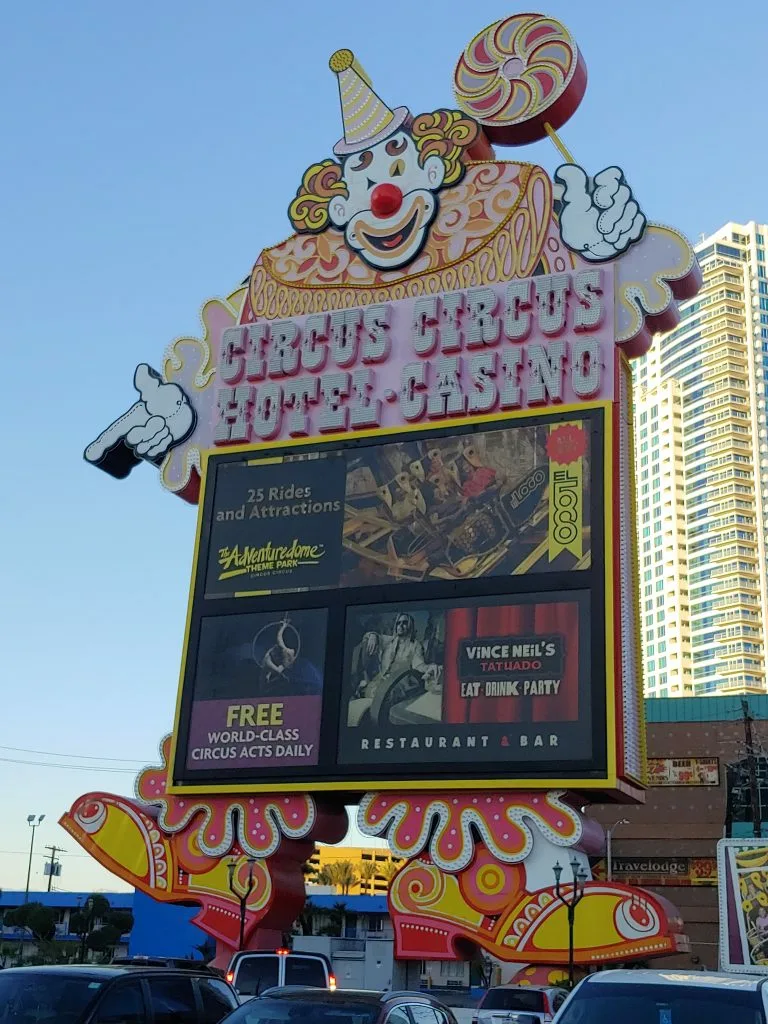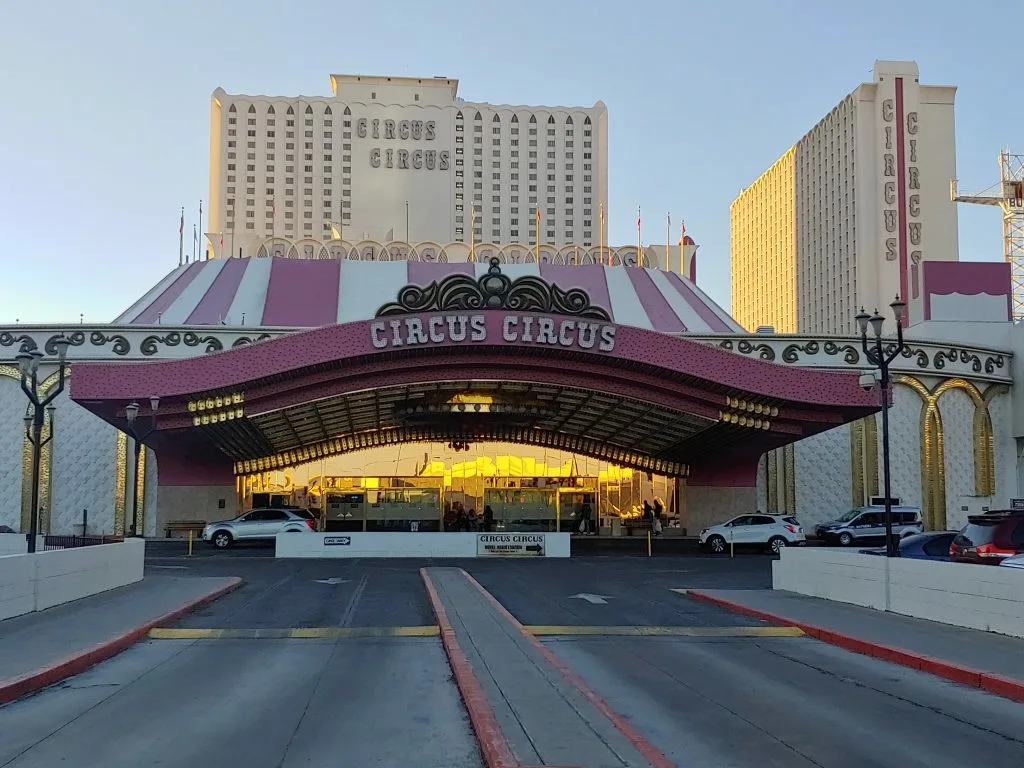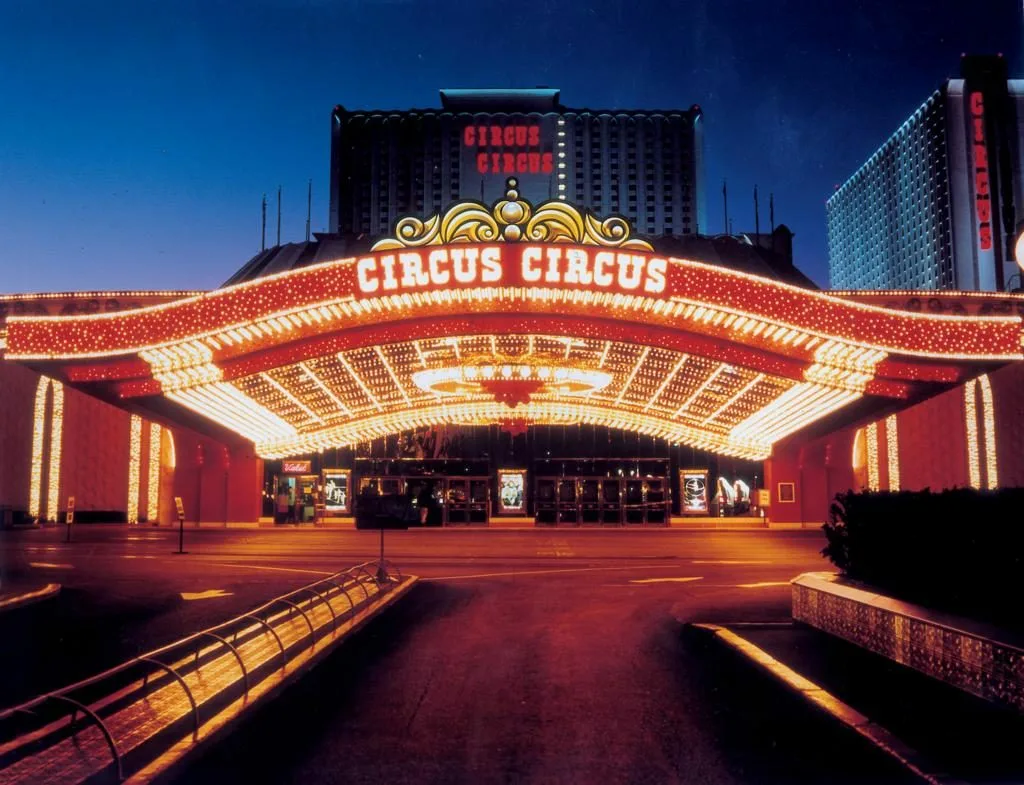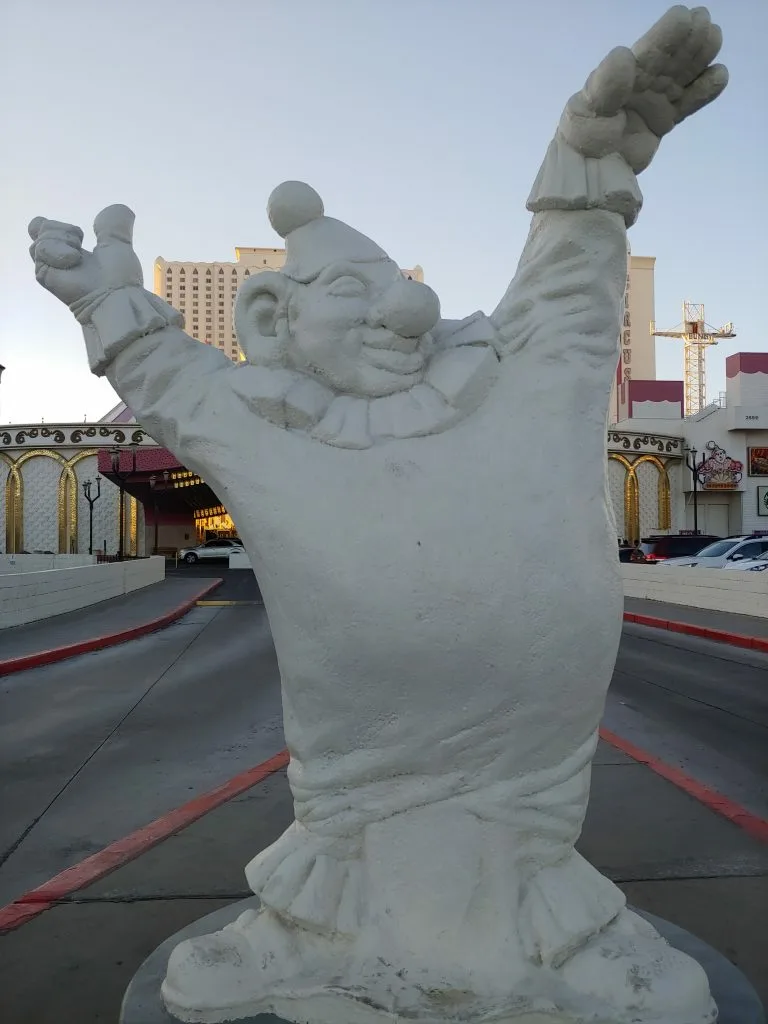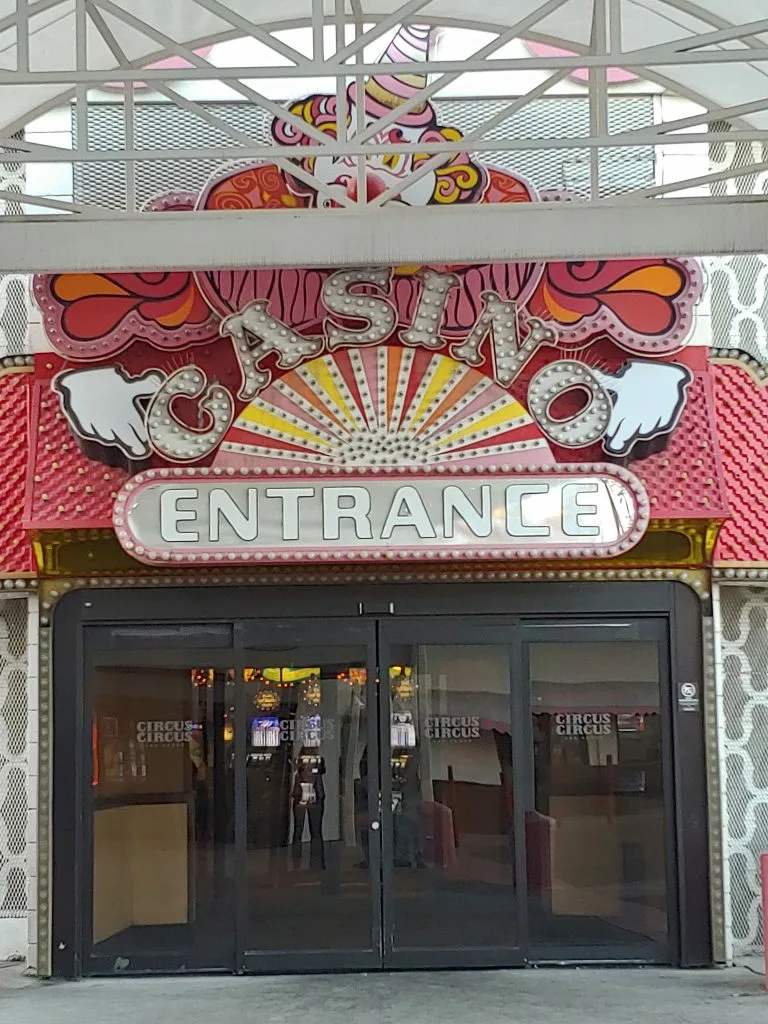 Circus Circus casino
By joining and actively participating in the Circus Players Club, players at Circus Circus can unlock a plethora of benefits and rewards. The casino, teeming with over 30 table games, slots, and video poker machines, offers an immersive and thrilling gambling experience. Moreover, players have the opportunity to accumulate slot play credits, enjoy enticing dining discounts, and even receive reduced rates for their accommodation by simply registering and playing with a Circus Players Club card. This exclusive membership not only elevates the overall enjoyment of each visit but also provides a host of enticing incentives to enhance the overall experience at Circus Circus Casino.
Circus Circus, situated on the iconic Las Vegas Strip, stands out from the crowd by offering a unique feature: coin-operated slots. Unlike other casinos in the area, where digital screens dominate the gambling floor, Circus Circus proudly showcases single-line reel machines that accept good old-fashioned coins. The denominations available for these slots are $0.25, $1, and $5, catering to a range of players with different betting preferences. Visitors to the casino will find these nostalgic games conveniently located near the Slots A Fun walkway, inviting them to try their luck and immerse themselves in the classic casino experience. It is worth noting, however, that coin video poker machines are not part of the offerings at Circus Circus, ensuring that the focus remains on the timeless charm of coin-operated slot machines.
During our visits to Slots A Fun, it becomes evident that there is little activity happening in this establishment, which is located just a short stroll away from the bustling main casino floor. In fact, it has been approximately 15 years since any live table games were offered at Slots A Fun, leaving only about 125 slot machines, some of which are electronic table games. Furthermore, all the restaurants within the premises remain closed, adding to the subdued atmosphere. Nevertheless, there are promising plans in the pipeline to revamp and renovate this property, potentially breathing new life into Slots A Fun in the near future.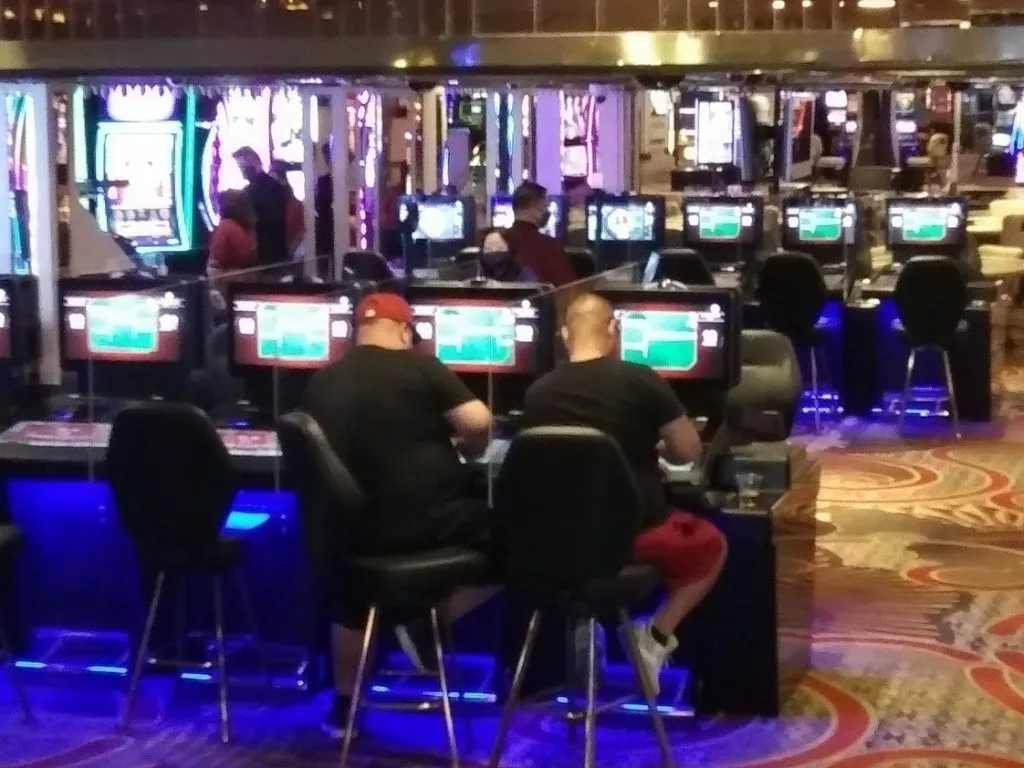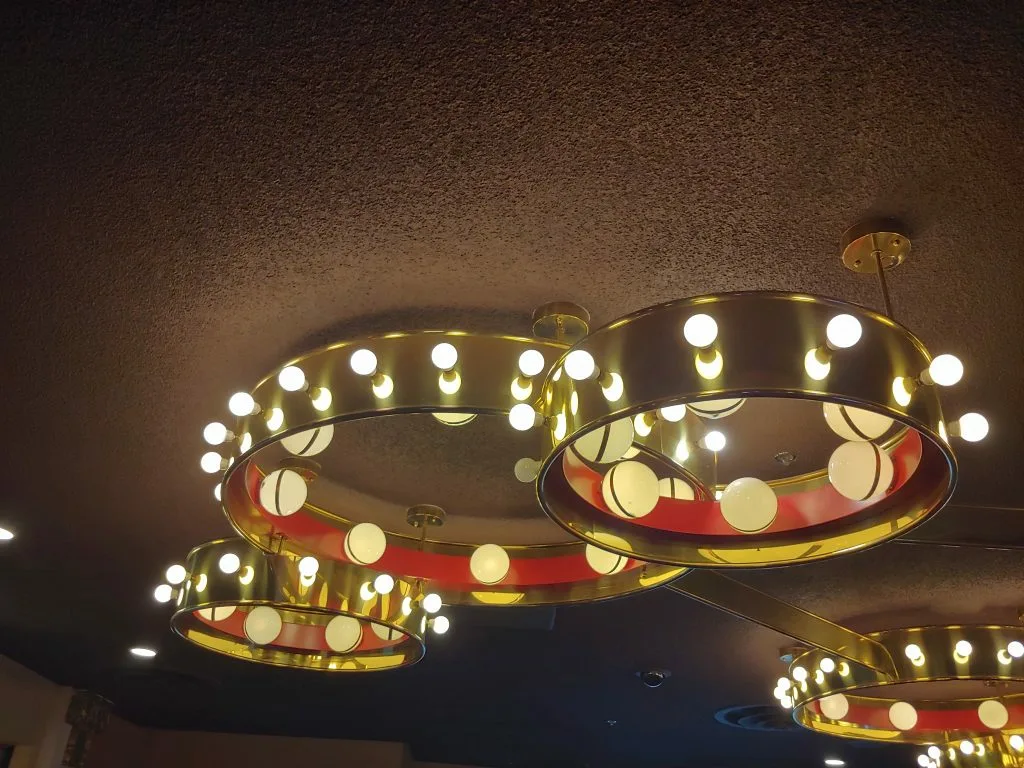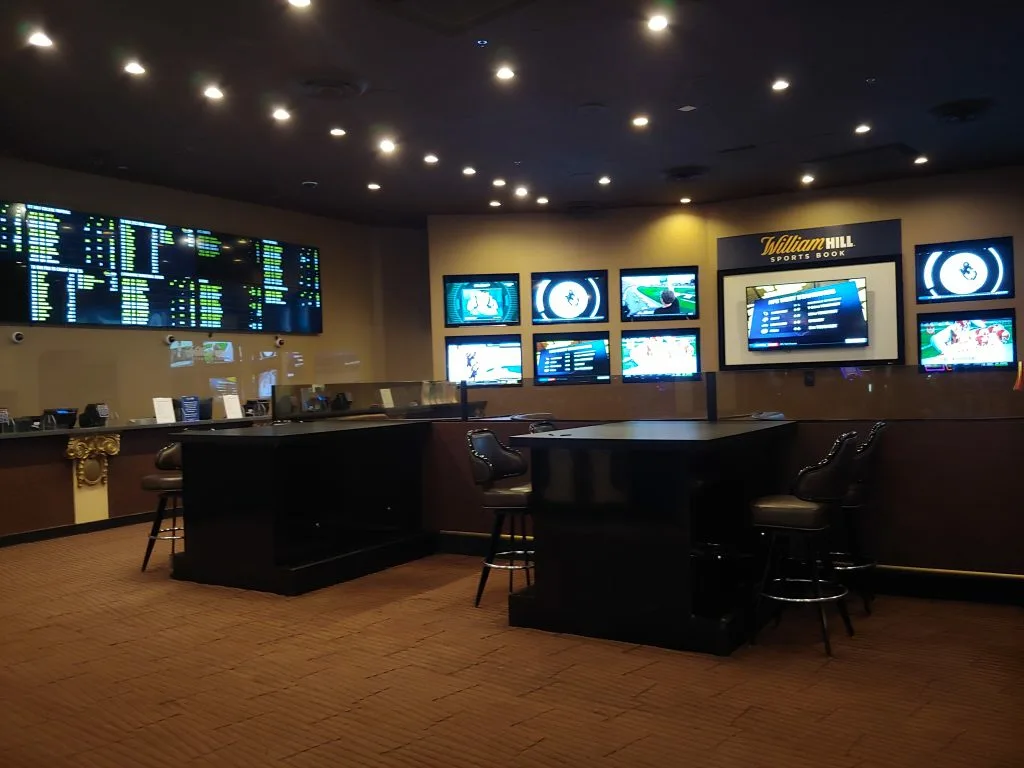 Table games
Circus Circus offers a variety of 30 table games for visitors to enjoy. Among the options are popular classics like blackjack, craps, roulette, Three Card Poker, and Ultimate Texas Hold'em. The minimum betting amounts typically range from $5 for the poker pit games to $10 for the rest. However, if you prefer electronic table games, you'll find that they often have lower limits, allowing you to play with smaller wagers.
At Circus Circus, you'll find a truly unique offering in the heart of Las Vegas - Double Exposure Blackjack. This particular variant puts the power in the player's hands by revealing both of the dealer's cards upfront. This gives the player a strategic advantage as they can make more informed decisions before placing their bets. However, there is a trade-off for this advantage. In Double Exposure Blackjack, a winning hand pays out even money, rather than the traditional 3/2 ratio. Additionally, in the event of a tie, the house takes the win. It's important to note that this exclusive Double Exposure Blackjack is the only game of its kind at Circus Circus, as all other blackjack tables at the casino follow the standard 6/5 payout structure. So, if you're seeking a thrilling and distinctive blackjack experience in Las Vegas, Circus Circus is the place to be.
At Circus Circus craps tables, it's worth noting that the odds for craps have a maximum limit of 3-4-5 times. This essentially means that players have the option to wager up to three times the pass line bet on the numbers 4 and 10, four times on the numbers 5 and 9, and five times on the numbers 6 and 8. However, it's important to keep in mind that players are not restricted to these specific amounts and are free to bet any lower amount if they choose to do so. On the other hand, if a player decides to lay a bet, they can lay up to six times any number on the craps table. Another interesting aspect of the game at Circus Circus is that the field pays double when a 12 is rolled. This adds an extra element of excitement and potential rewards for players who take part in this particular game.
For just $3 per month, you can also gain access to a wealth of information on table game surveys through our exclusive memberships like Casino Club, Total Access Club, and Bet-NV.com Super Fan. These memberships offer a more comprehensive and detailed view of the table game surveys conducted at various casino properties. With Bet-NV.com, you'll have the advantage of accessing valuable insights and data, allowing you to make informed decisions. Don't miss out on this opportunity to enhance your casino experience!
Bet-NV.com memberships can now be accessed via Gumroad and Patreon, providing equal access to exceptional content on both platforms.

If you need assistance with a gambling addiction, dial 1-800-GAMBLER for help.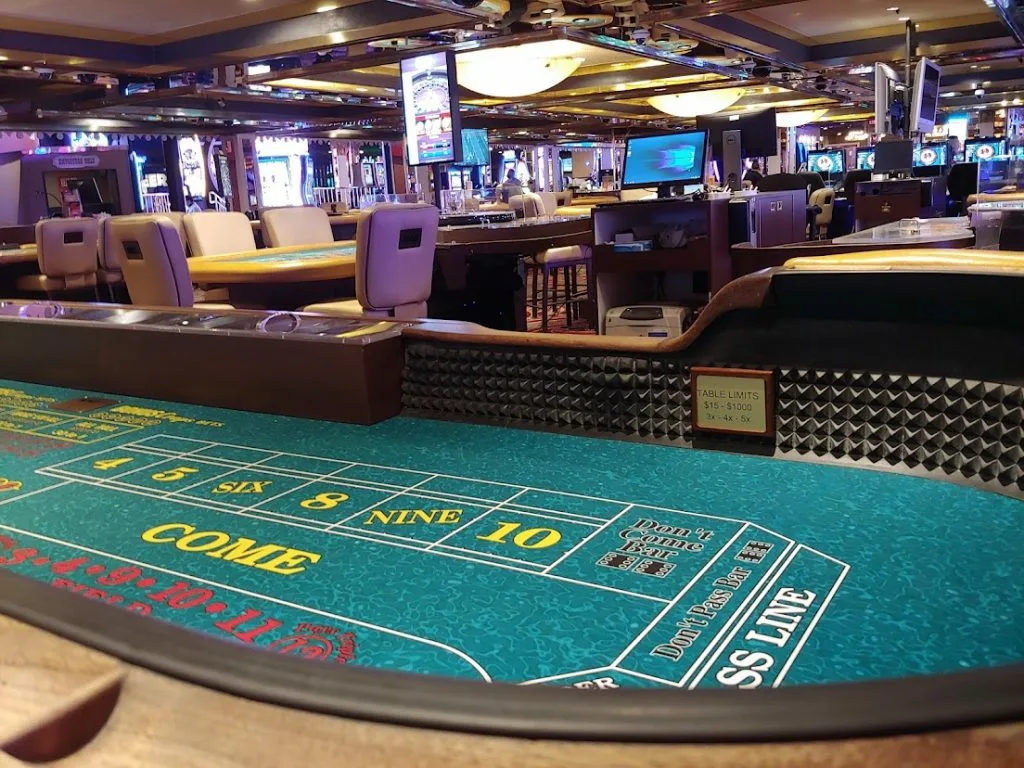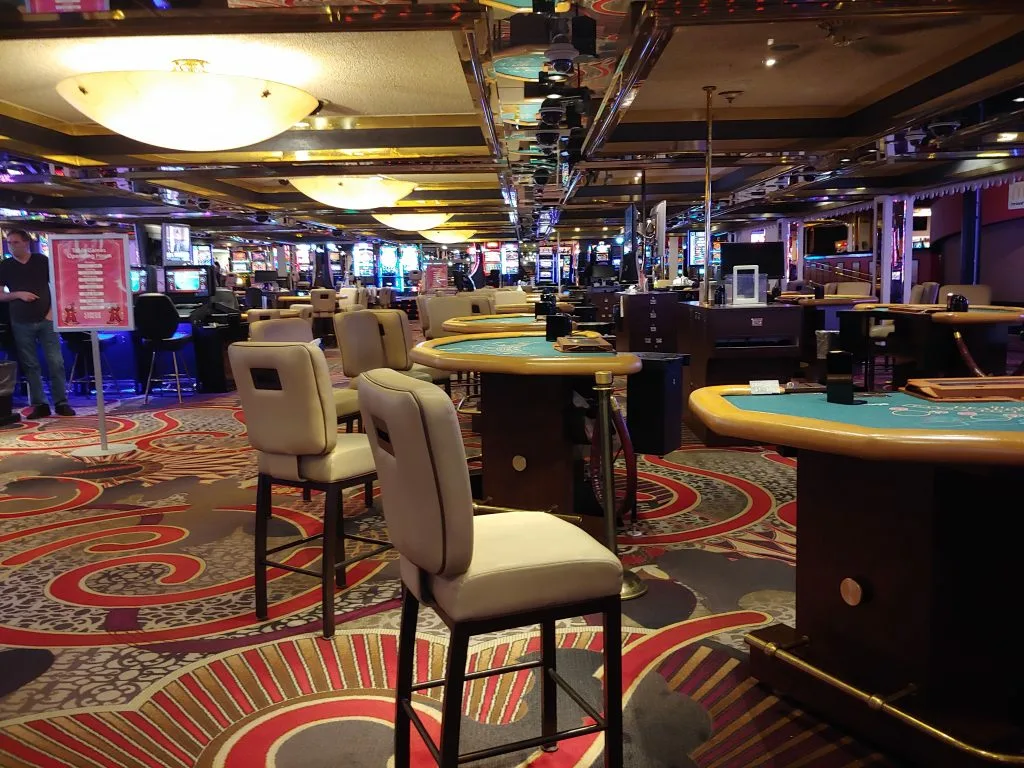 Experience the thrilling Adventuredome at the iconic Circus Circus.
Circus Circus is home to Adventuredome, a thrilling indoor amusement park that offers guests the opportunity to purchase an all-day ride pass and experience a multitude of exciting rides. In addition to the rides, visitors can also enjoy a classic arcade filled with a variety of games and midway attractions. As an added bonus, free midway shows are held on the circus stage, showcasing incredible acts of trapeze tricks, clown performances, mesmerizing juggling displays, and astonishing feats of strength and balance. On weekdays, these captivating shows kick off at 1:30pm, while on weekends they start at 11:30am, ensuring that guests are treated to a spectacle of entertainment throughout their visit.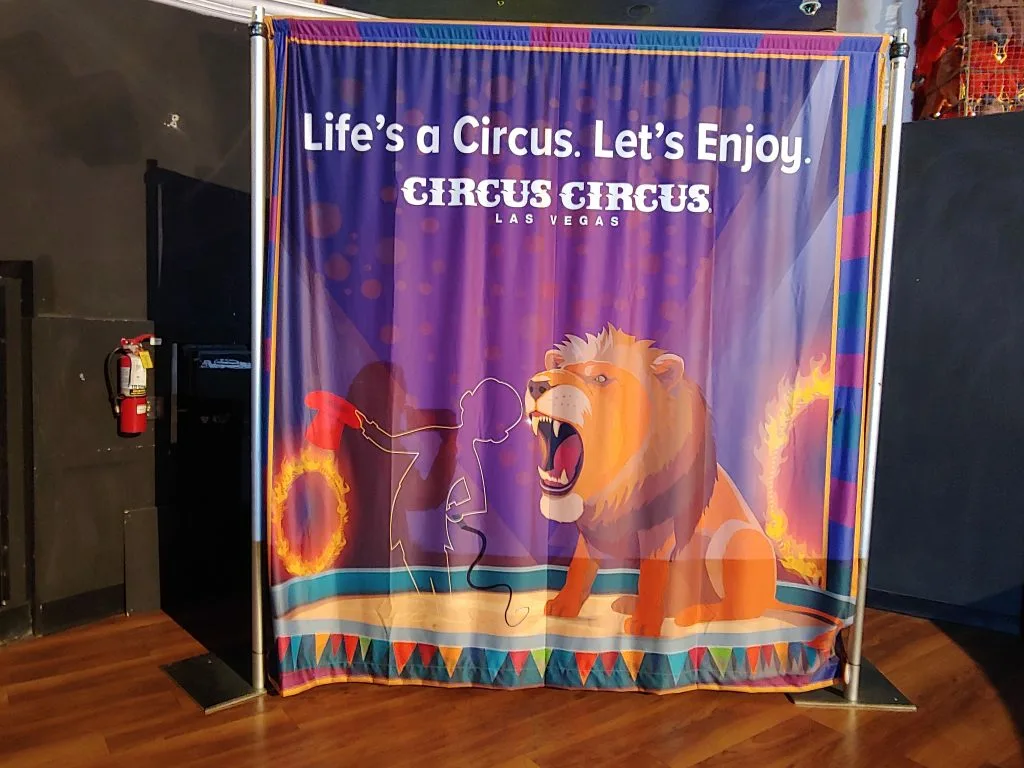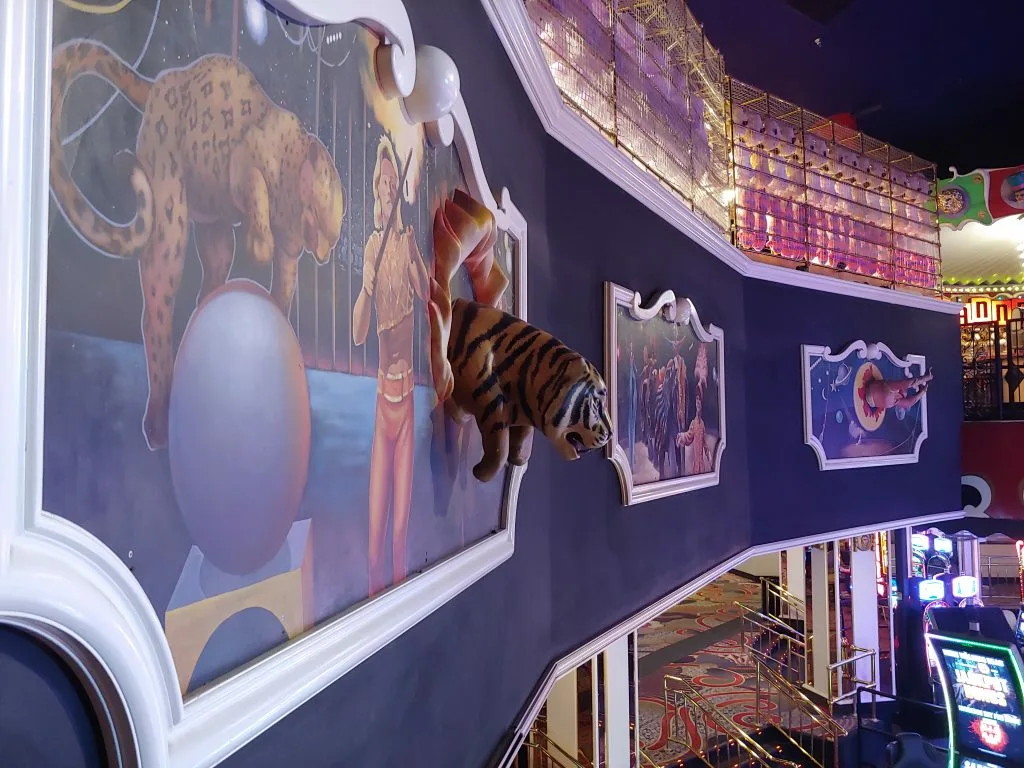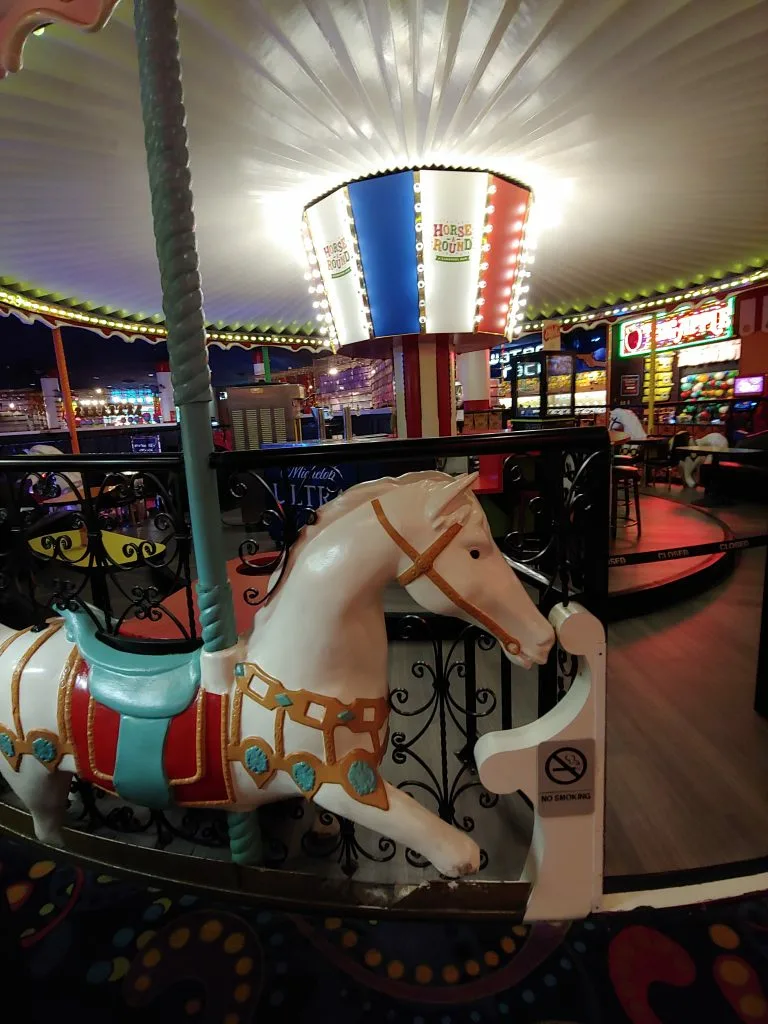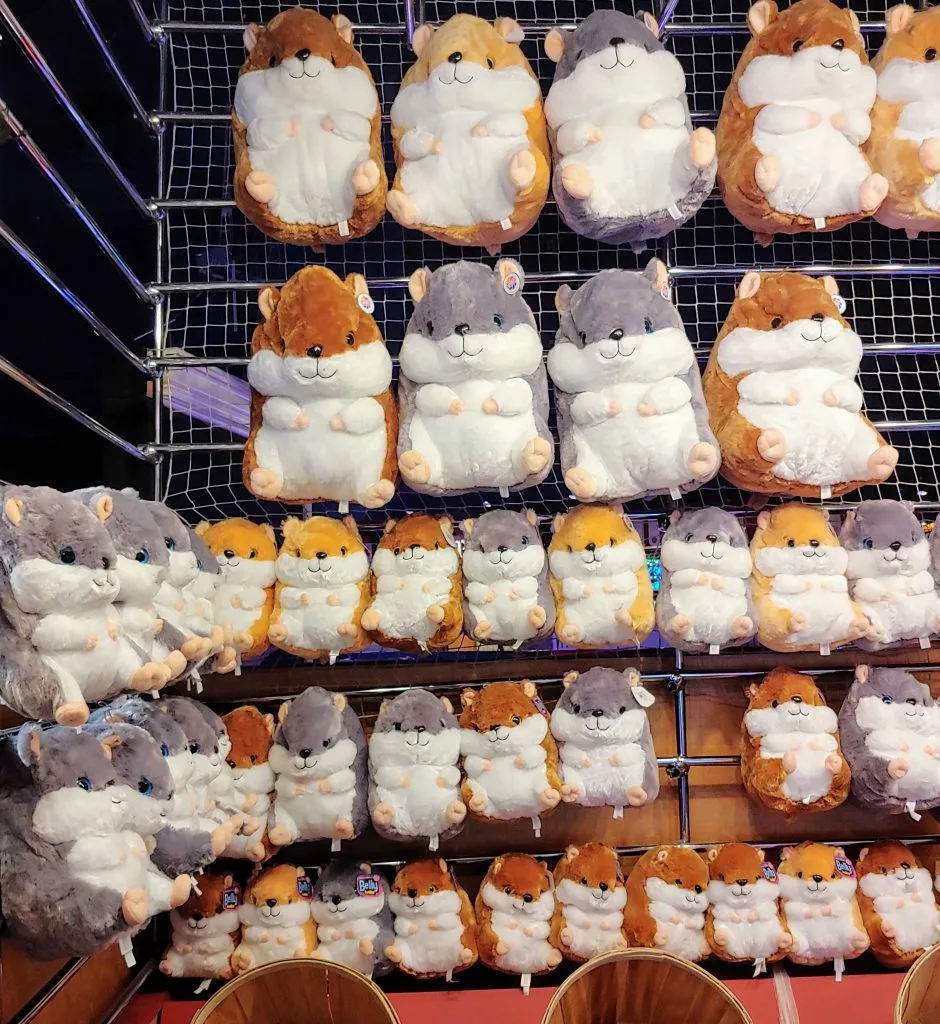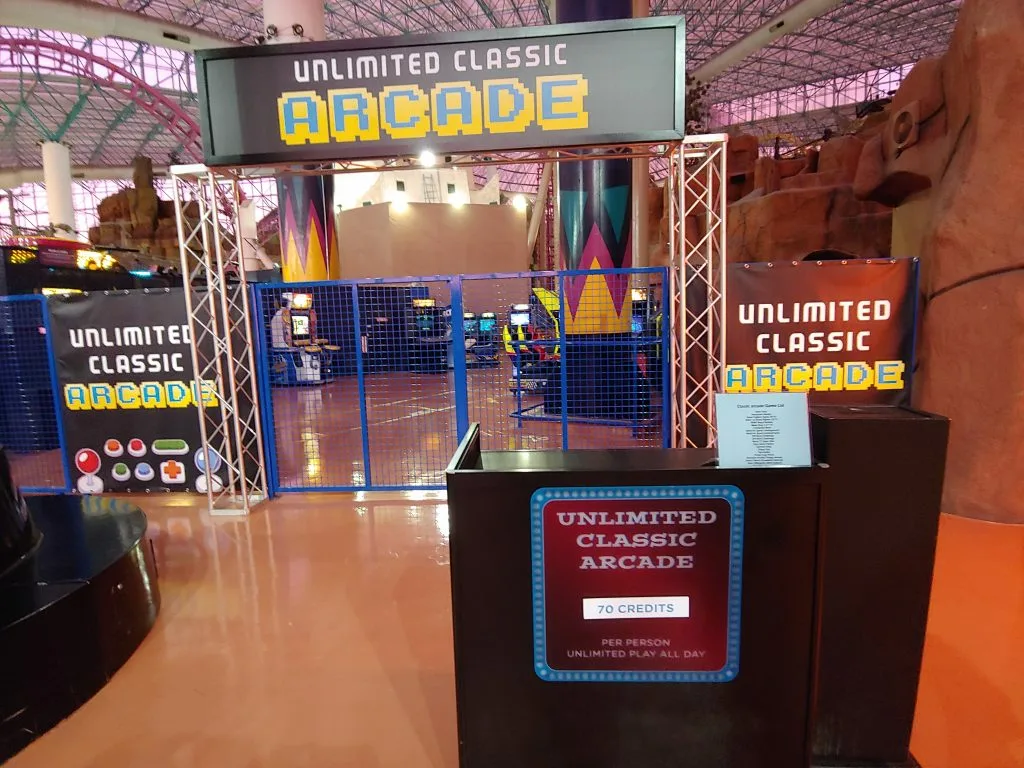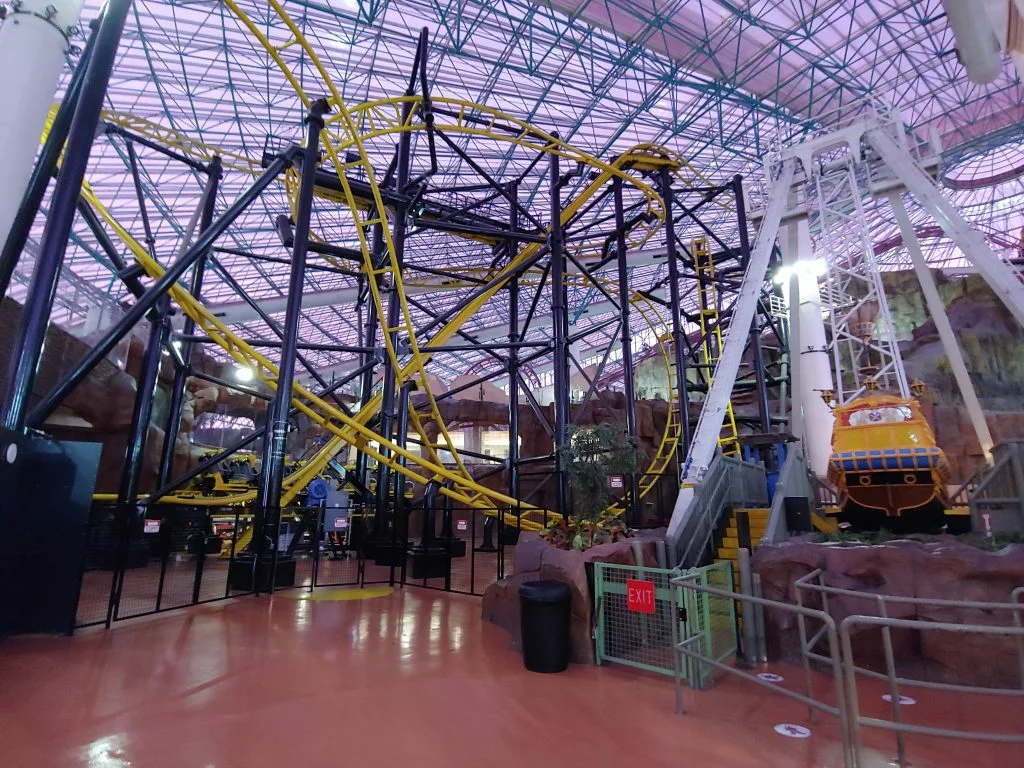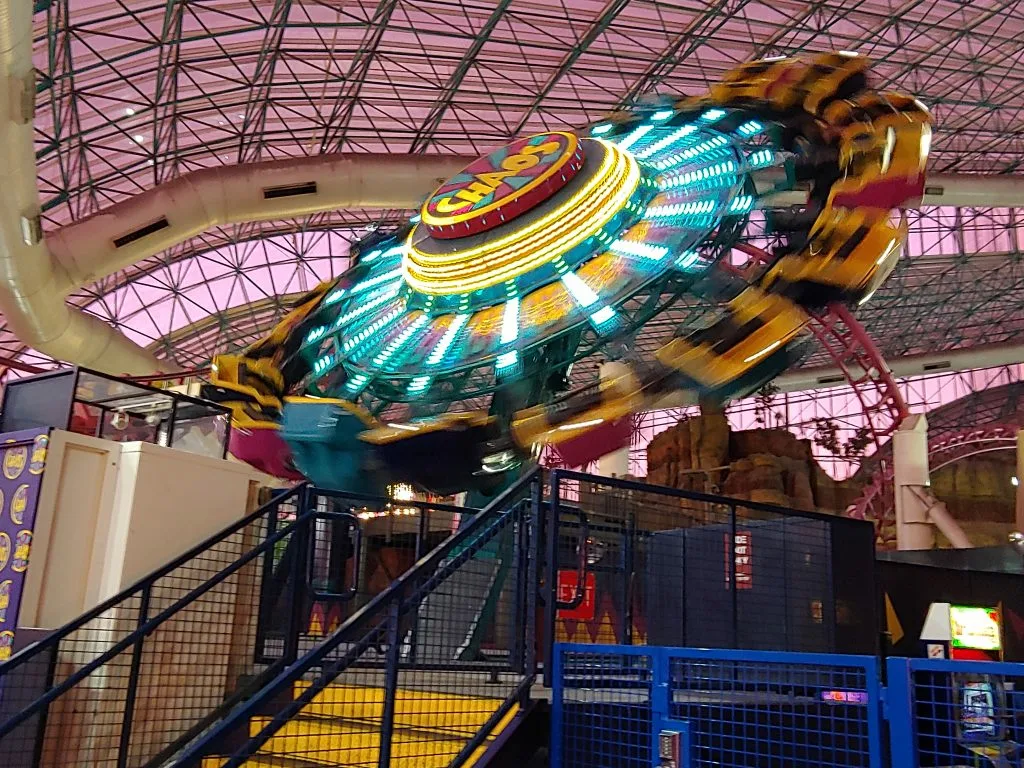 Enjoy a delightful dining experience and indulge in refreshing beverages at Circus Circus
Circus Circus offers a diverse range of dining options. You can find a wide variety of restaurants scattered throughout the property, with some conveniently situated just a stone's throw away from the bustling casino floor. The majority of these dining establishments cater to families, particularly those in close proximity to the thrilling amusement park and lively Circus Midway.
Auntie Anne's – Quick bites. Pretzels.
Big Top Eats – Casual. American dishes.
Blue Iguana – Casual. Mexican cuisine.
Circus Buffet – Brunch and dinner.
Cocolini – Quick bites. Gelato.
Dairy Queen – Fast food options include burgers and frozen treats.
Einstein Bros Bagels – Fast snacks. Java and donuts.
Krispy Kreme – Quick bites. Doughnuts.
Pick Up Stix - Fast snacking. Delightful Asian dishes.
Pizzeria – Casual. Italian cuisine.
Popeyes – Quick bites. Chicken.
Starbucks – Quick bites. Coffee.
The Steakhouse – Smart casual. Steakhouse.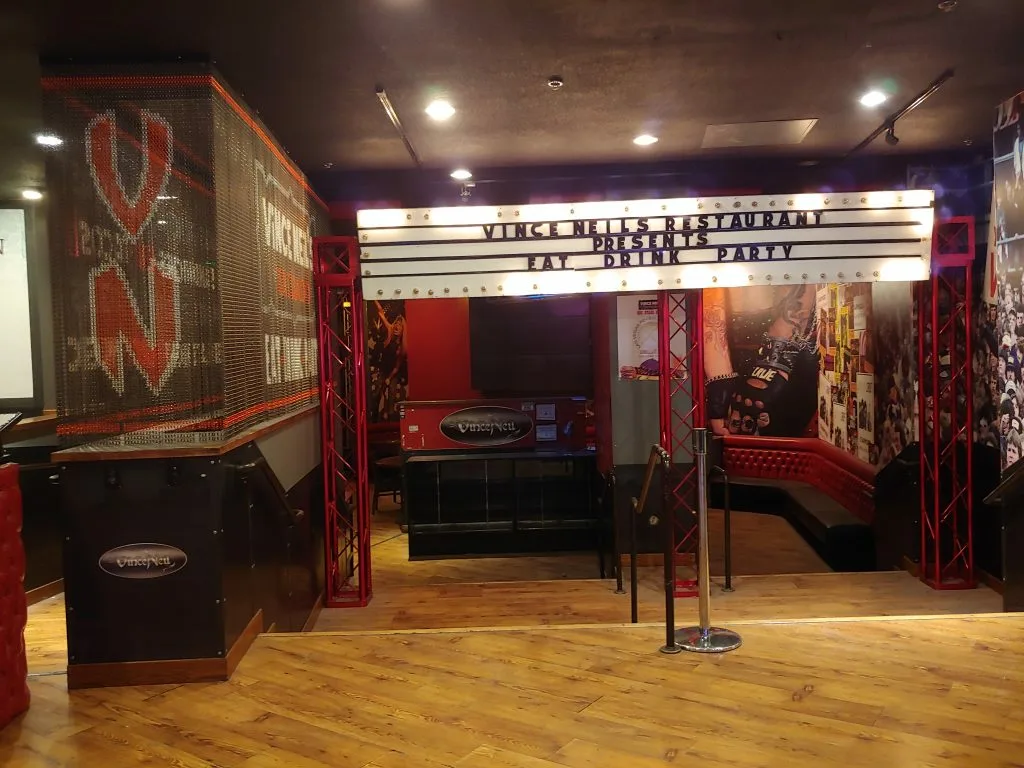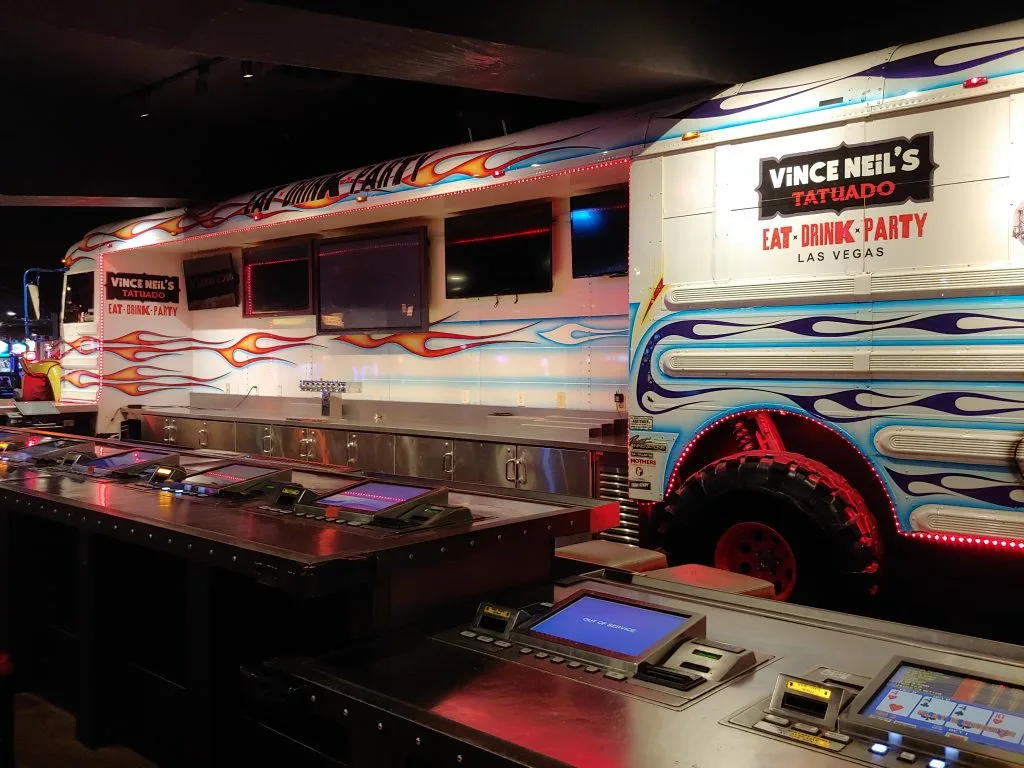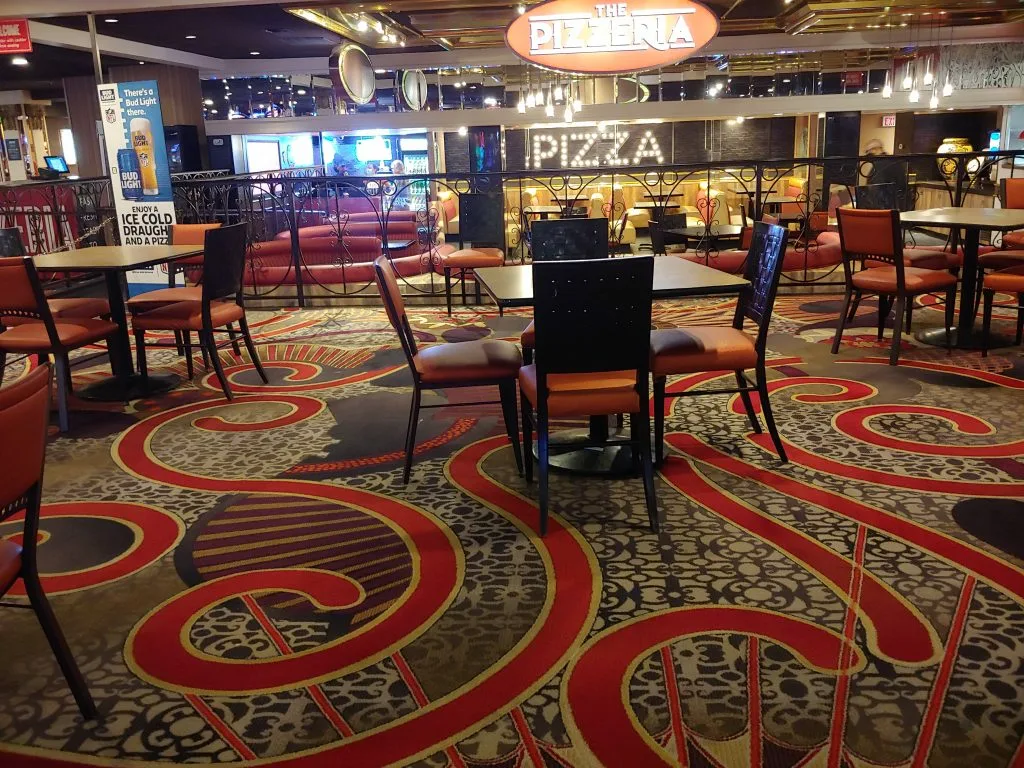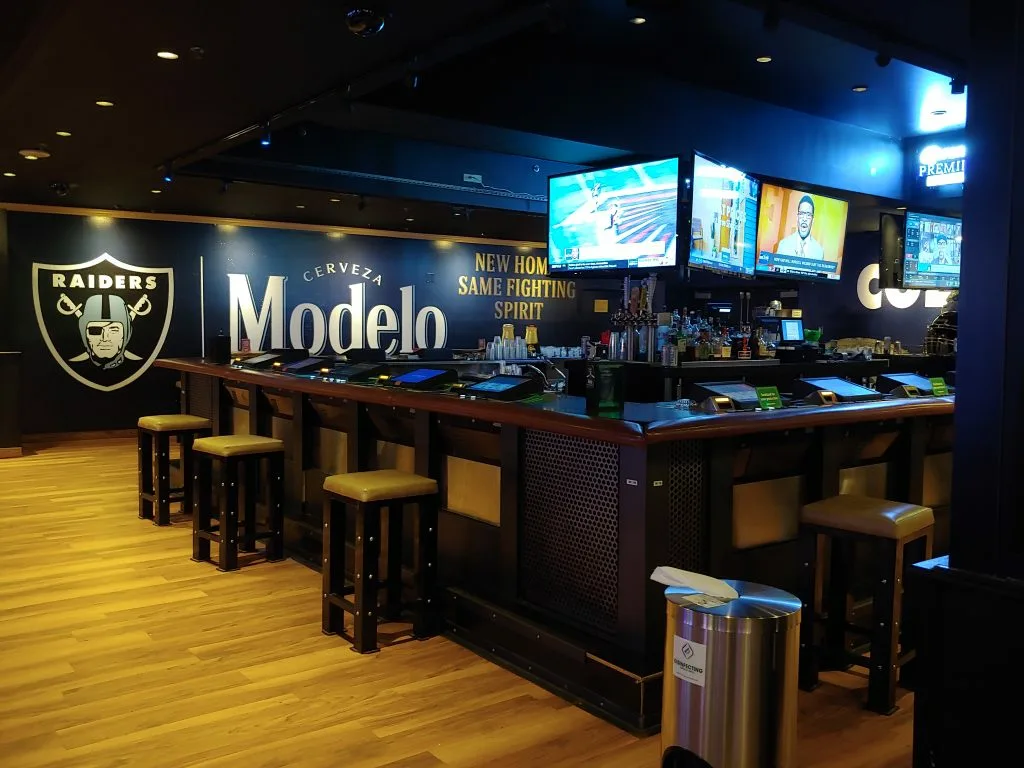 Hotel accommodations
Arrival time: 3pm | Departure time: 11am | Additional charge: $39.68 per night
Circus Circus offers various choices for overnight stays. Guests staying at the hotel can enjoy a range of amenities such as seasonal pools, a splash pad, and a slide tower. If needed, cribs, cots, and mini-fridges can be provided for an extra fee of $25 per night.
In the heart of the city lies Manor Motor Lodge, offering spacious rooms measuring 350 square feet. Guests can choose between rooms with one king bed, two king beds, or two queen beds, ensuring a comfortable stay for individuals, couples, or families. For those seeking a magnificent view, the towering Skyrise Tower boasts 29 stories of elegance and 350-square-foot rooms adorned with two queen beds. Meanwhile, the West Tower stands tall at 35 stories and offers rooms measuring 360 square feet, featuring either two queen beds or a luxurious single king bed. As for the Casino Tower, spanning 15 stories, it presents guests with an array of options including 360-square-foot rooms with either a single king bed or two queen beds. Moreover, those desiring a touch of grandeur can indulge in the larger king rooms which offer a generous 430 square feet of space.
Book a hotel room at Circus Circus.
Circus Circus Recreational Vehicle Park
Check-in: 2pm | Check-out: 11am
If you're looking for a place to park your RV, Circus Circus has got you covered with their very own RV Park. You'll find a range of amenities to make your stay comfortable and convenient. They've got a pet run for your furry friends, a dump station to take care of your waste, and laundry facilities to keep your clothes fresh and clean. And if you're traveling with kids, they'll love the children's play area where they can have fun and burn off some energy. During the warmer months, you can also take a refreshing dip in the seasonal swimming pool or relax in the hot tub. But that's not all, RV guests have the option to use the hotel pool, slides, and splash zone for just an additional $10 per person, per day. So you can make the most of your stay and enjoy all the amenities Circus Circus has to offer.
Frequently Asked Questions about the Circus Circus Casino
What are the maximum craps odds at Circus Circus?
The payout ratio for Craps bets at Circus Circus is 3-4-5 times the initial pass line wager, while the field bet offers a double payout for rolling a field 12.
Does Circus Circus deal 3/2 blackjack?
Circus Circus does not offer any blackjack tables with a 3/2 payout rate. Instead, all blackjack hands are paid at either 6/5 or even money.
Is there an amusement park on the Las Vegas Strip?
Circus Circus boasts a thrilling amusement park known as Adventuredome.
Do any Las Vegas Strip casinos have coin-operated slots?
Circus Circus offers approximately 50 coin-operated slot machines, conveniently situated near the Slots A Fun pathway.
Is Slots A Fun open?
Slots A Fun remains accessible but with a restricted selection of approximately 125 slot machines; the absence of live tables, dining establishments, and bars sets it apart from other venues.
Does Circus Circus have a sportsbook?
Circus Circus does not have its own sportsbook, but you can find William Hill sports betting kiosks on the casino floor.
Updated most recently on May 27th, 2023 by Kristina Mehaffey.