Address: 3595 South Las Vegas Boulevard, Las Vegas, Nevada | Telephone: 702-777-3777 | Experience the excitement at Cromwell Casino.
I am delighted to share with you some intriguing details about one of the most captivating establishments on the vibrant Las Vegas Strip. Nestled at the heart of this iconic thoroughfare is Cromwell, an exquisite boutique casino and hotel that promises an unforgettable experience. As part of the renowned Caesars Entertainment family, this alluring property boasts a diverse array of entertainment options for its discerning guests. From the thrill of table games and electronic table games to the allure of video poker and slots, Cromwell offers a gaming paradise for enthusiasts of all stripes. And for those seeking a touch of excitement, the esteemed Caesars Sportsbook beckons with its thrilling sports wagering opportunities. But the allure of Cromwell extends far beyond its gaming offerings. Indulge in delectable culinary delights at the two exceptional restaurants, where expert chefs craft exquisite dishes to tantalize your taste buds. Afterward, immerse yourself in the pulsating energy of the nightclub, where the electrifying ambiance and lively beats transform the night into a magical affair. And when it's time to retire, discover the comfort and luxury of the 188 lavish hotel rooms, where every detail has been meticulously designed to cater to your every need. An interesting fact worth noting is that Cromwell was previously known by two different names: Barbary Coast and Bill's Gamblin' Hall. So come, immerse yourself in the enchantment that is Cromwell, and allow yourself to be swept away on a thrilling journey through the heart of Las Vegas.
Additional casinos on the Las Vegas Strip
Bet-NV.com receives backing from its members, sponsors, and through promotional content. In case you or someone you're acquainted with is struggling with gambling addiction, please reach out to 1-800-GAMBLER.
---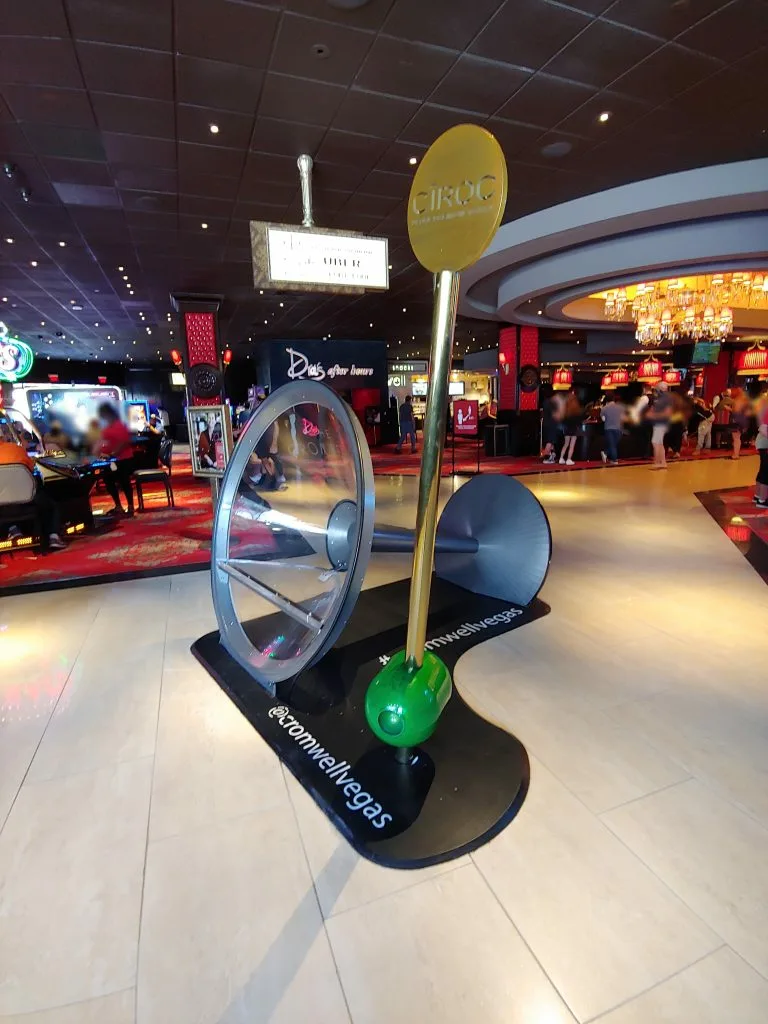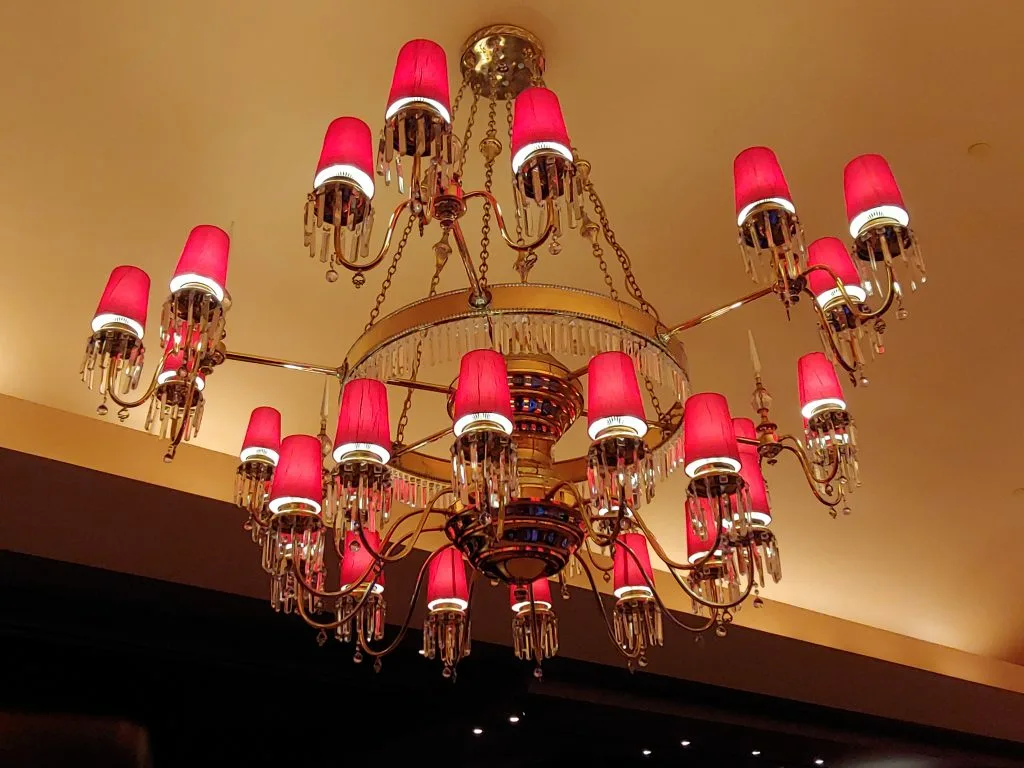 Cromwell casino
Cromwell boasts an impressive collection of approximately 30 table games, along with an array of 440 slot machines and video poker machines. Additionally, conveniently located near the valet entrance, visitors will find the esteemed Caesars Sportsbook. This renowned establishment not only offers a captivating video wall display but also provides cozy seating arrangements for up to 50 esteemed guests. What sets Cromwell apart is the option for bettors to create their very own accounts for the esteemed Caesars Sportsbook app, right within the premises. Moreover, it is worth noting that all necessary financial transactions, including deposits and withdrawals, can be seamlessly facilitated at this highly prestigious venue.
Cromwell doesn't offer a poker room, which has been absent since the days when it was known as Bill's Gamblin' Hall. If you're in search of a poker fix, you'll need to venture to nearby establishments like Bellagio, Caesars Palace, or Horseshoe.
Back in the day, Cromwell used to boast a collection of video poker machines with an impressive payout rate of 99% and above. Alas, those glorious games have vanished into thin air. Nowadays, if you fancy a round of video poker at Cromwell, you'll find that the majority of machines offer a return of less than 97%. And to add a touch of disappointment, the bar tops fare even worse in terms of payouts.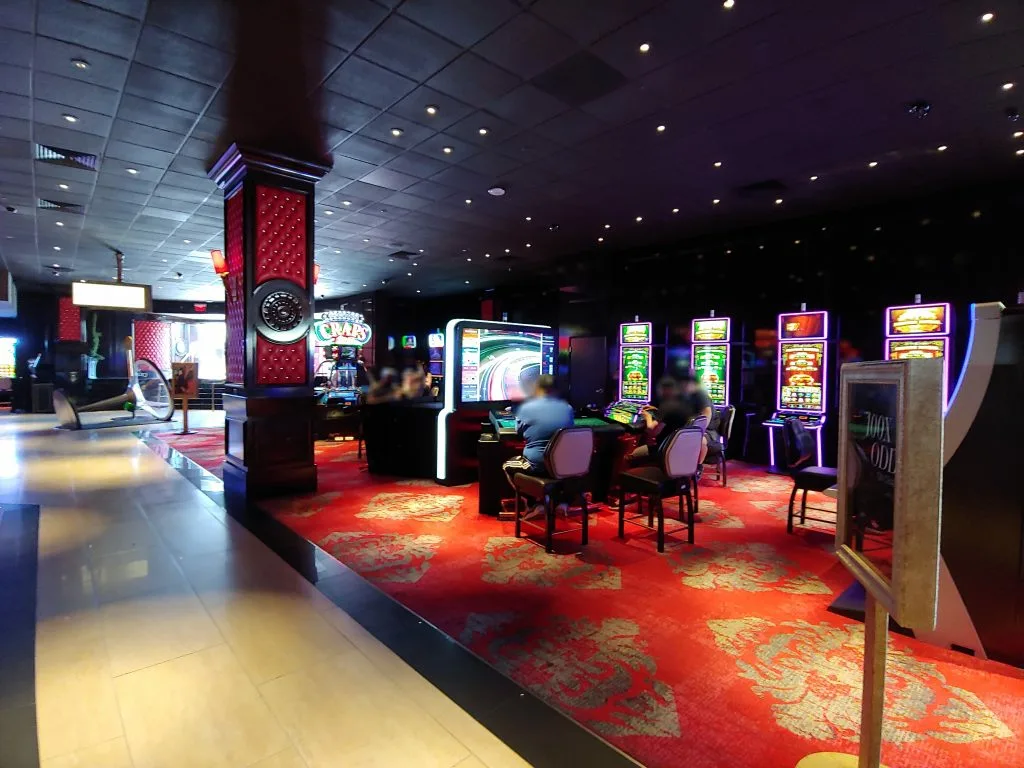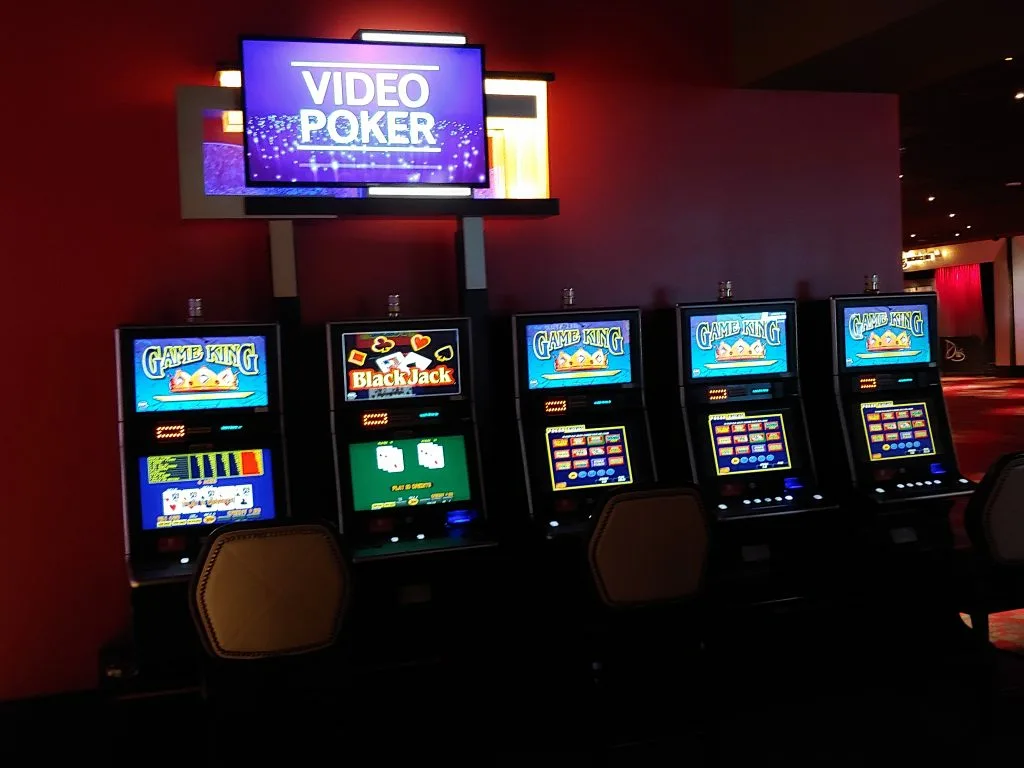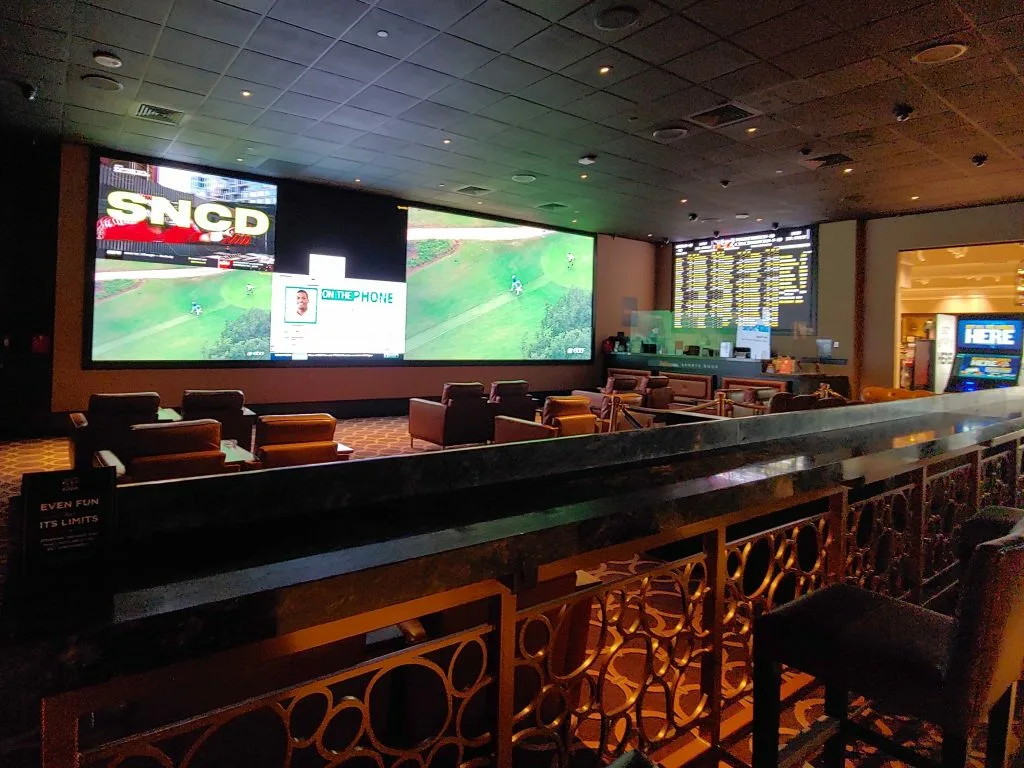 Table games
At Cromwell, you'll find a wide variety of table games to choose from, totaling around 30 in number. The options available cater to different preferences and include popular games like baccarat, blackjack, craps, Crazy 4 Poker, roulette, and Ultimate Texas Hold'em. What's great is that even during the quieter hours of the week, when the pace is more relaxed, you can still enjoy these games with a minimum bet as low as $5 in the poker pit. However, as the casino gets busier, the table minimums gradually increase to $10, $15, and $25. It's worth noting that there are certain table games where the minimum bet starts at $10 or $15, providing even more variety and options for players.
I recall a time when Cromwell was renowned for its thriving gambling scene, attracting gamblers from far and wide. Alas, those glorious days are now a thing of the past, as the casino has undergone a significant transformation. The once coveted single zero roulette and remarkable 100 times craps odds have disappeared into oblivion. In their place, the standard 3-4-5 times odds can be found, much like in the majority of other casinos along the illustrious Las Vegas Strip. Moreover, the roulette wheels at Cromwell have been altered as well, sporting either two or three zeros, a departure from the traditional single zero format. Another disheartening change is the payout structure for blackjack on the casino floor, where all bets are compensated at a meager 6/5 ratio.
At Cromwell, one of the most impacted casinos, the loss of dozens of tables came at a time when the odds were at their worst. This unfortunate trend has been observed across all Caesars Entertainment properties in Las Vegas.
The high limit salon is the exclusive location for the 3/2 blackjack game, available only during peak hours. Additionally, you can also find baccarat in this area.
At the rear of the casino, adjacent to the sportsbook, you'll find a selection of electronic table games that offer lower minimum bets compared to those in the main gaming area. Among these options are video blackjack and roulette, which provide an exciting alternative to the traditional pit games. So, if you're looking to try your luck without breaking the bank, head towards the back of the casino where these electronic table games await.
For just $3 per month, you too can enjoy the perks of being a member of the Casino Club or the Total Access Club, or even become a Bet-NV.com Super Fan. These exclusive memberships grant you a higher level of access to detailed table game surveys across various casino properties. Imagine having all the inside information on the latest trends and strategies at your fingertips. With these memberships, you'll be able to stay one step ahead of the game and make more informed decisions. Don't miss out on this incredible opportunity to enhance your casino experience. Gain access to Bet-NV.com table game surveys and so much more by joining today!
You can now access Bet-NV.com subscriptions on both Gumroad and Patreon, offering the same valuable information on both platforms.
If you or someone you are acquainted with is struggling with gambling addiction, reach out to 1-800-GAMBLER for assistance.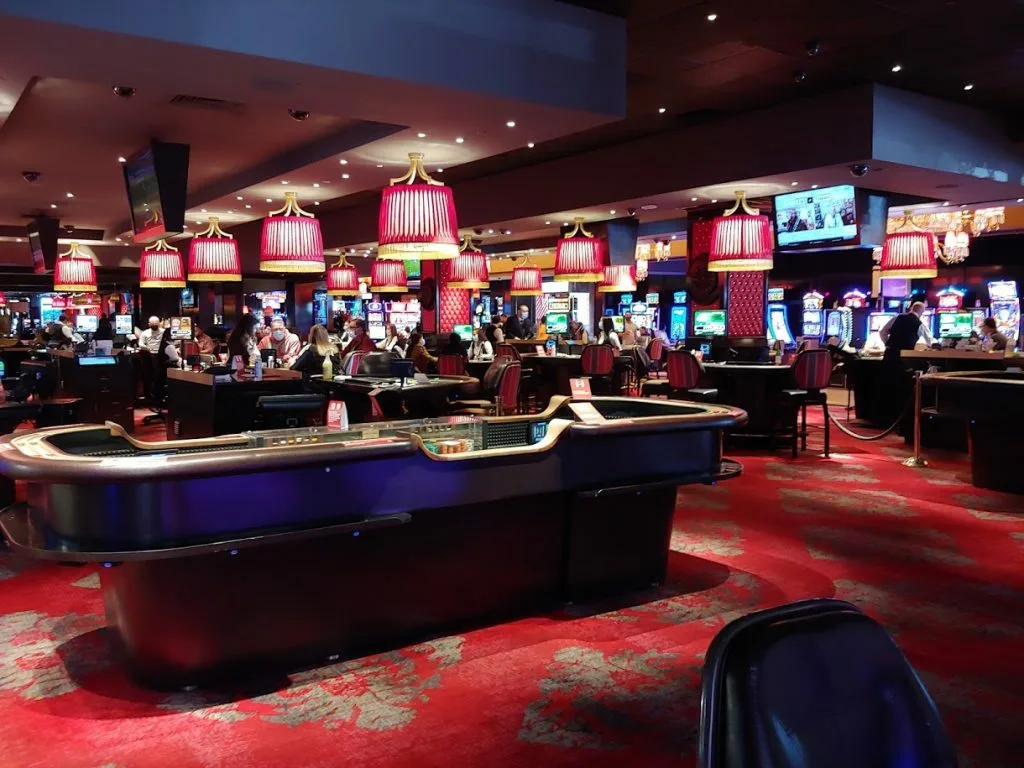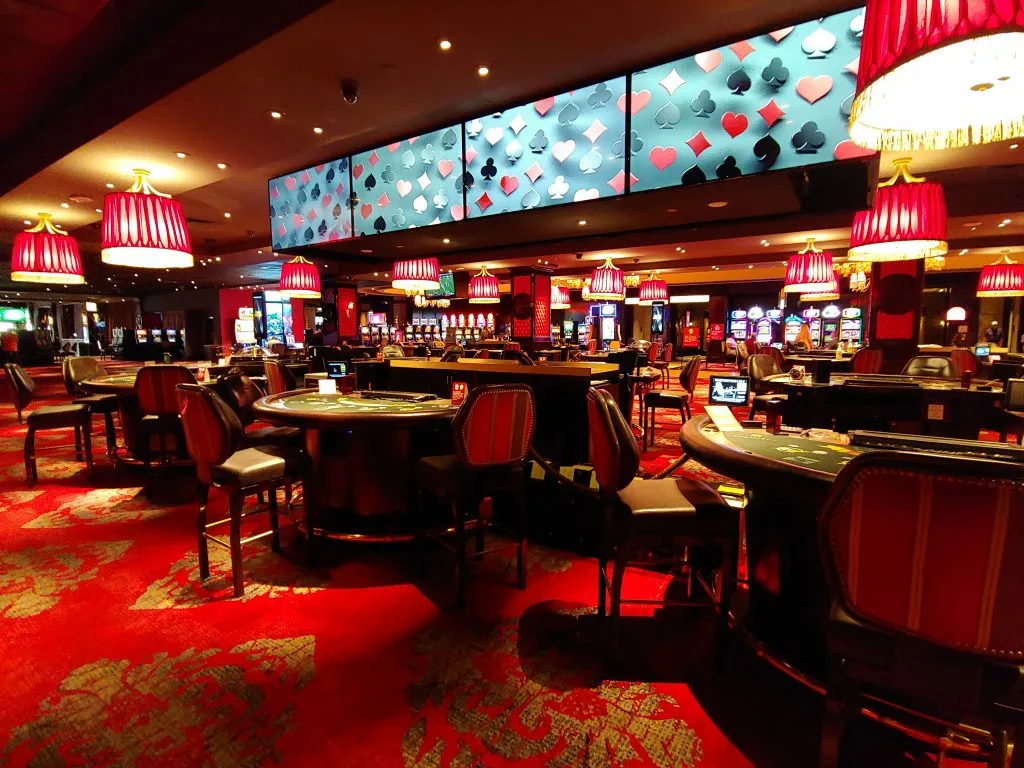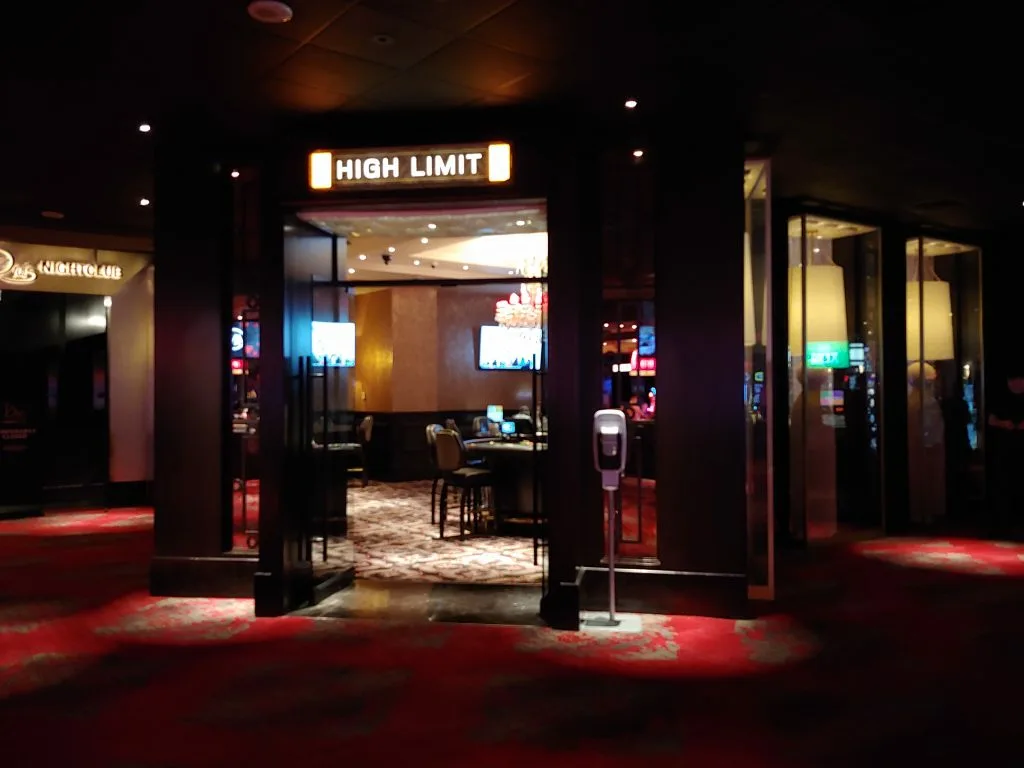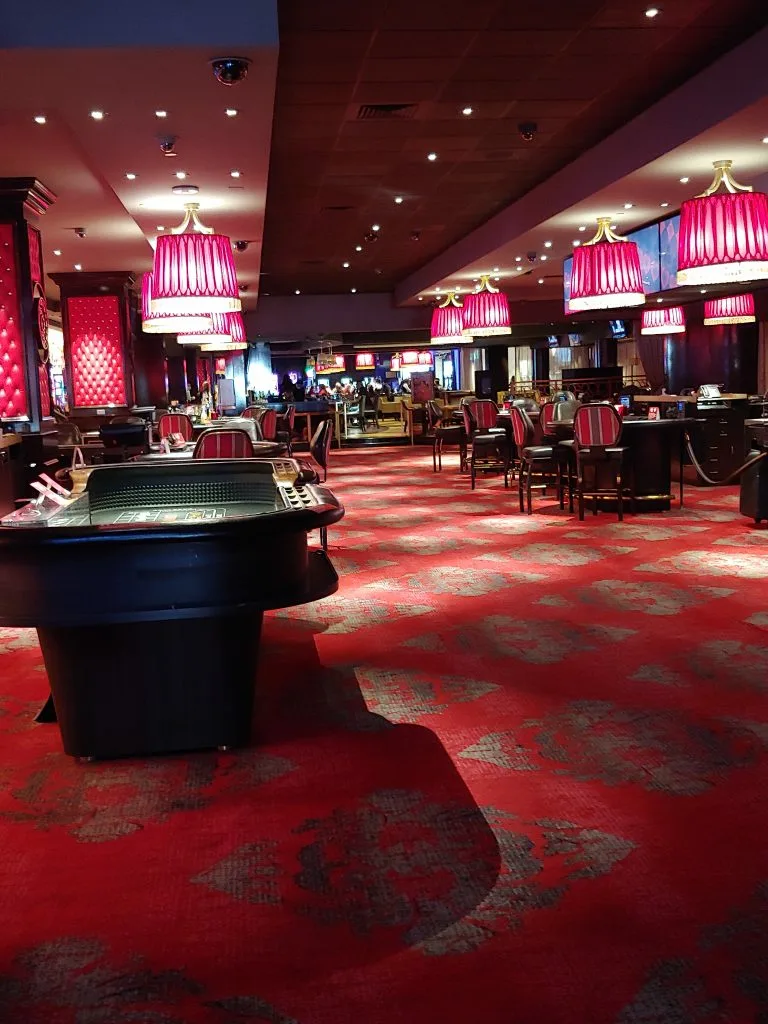 Entertainment at Cromwell
At Cromwell, you won't find any live shows, but fear not, for there is still plenty of entertainment to be had. Drai's Beach Club and Nightclub, situated on the eleventh story, boasts an impressive array of eight pools, ensuring a memorable experience for all. Furthermore, if you're craving the excitement of a live performance, fret not, as there are shows aplenty available at other Caesars properties along the vibrant Strip. The best part? All of these fantastic entertainment options are conveniently located within a reasonable walking distance from Cromwell, making it effortless to immerse yourself in the lively atmosphere of Las Vegas.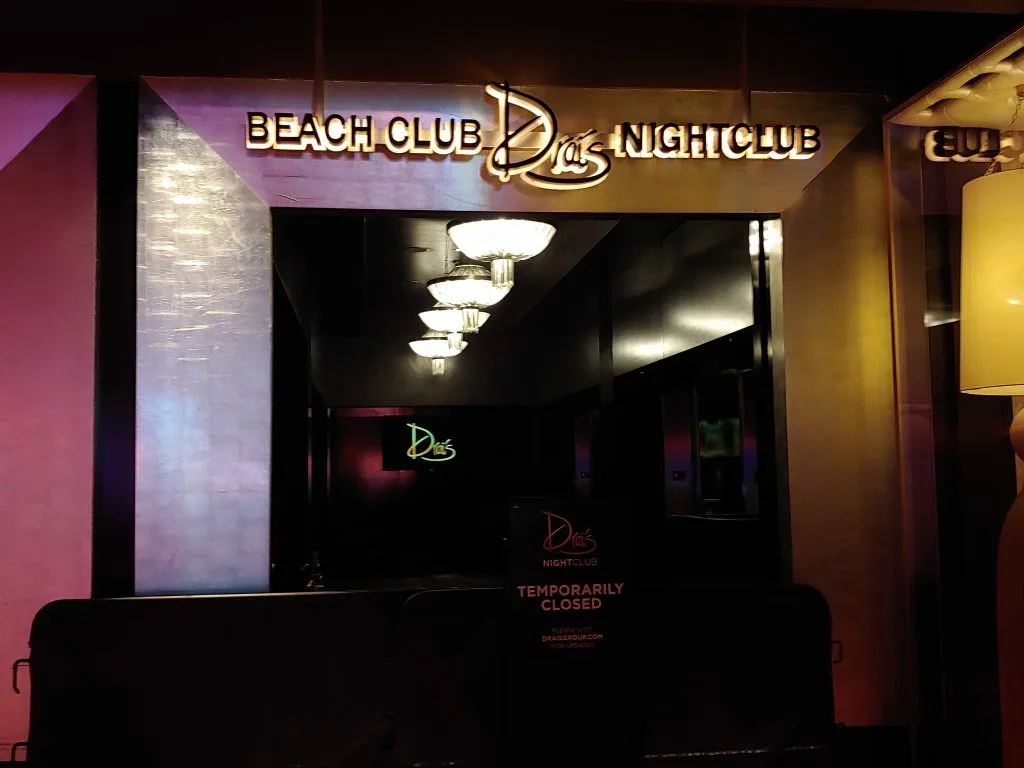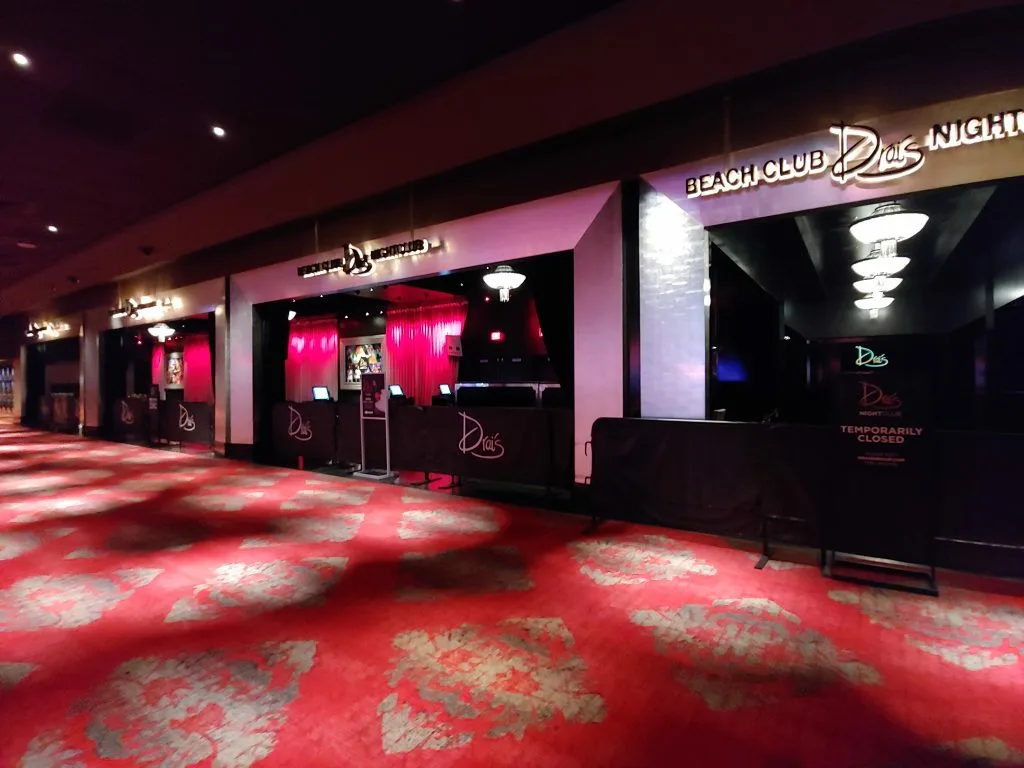 Enjoy delicious cuisine and refreshing beverages at Cromwell
Cromwell boasts a pair of exceptional dining establishments.
Eatwell - Start your day with a delightful range of convenient breakfast options, sandwiches, and coffee at Eatwell. Enjoy our casual to-go items any time between 7am and midnight on weekdays, and indulge in 24-hour service on weekends.
Giada – Giada is a dining establishment that provides a business casual attire option while serving a delectable combination of Italian and seafood dishes. This restaurant is open every evening for dinner and also offers a delightful brunch experience on weekend mornings.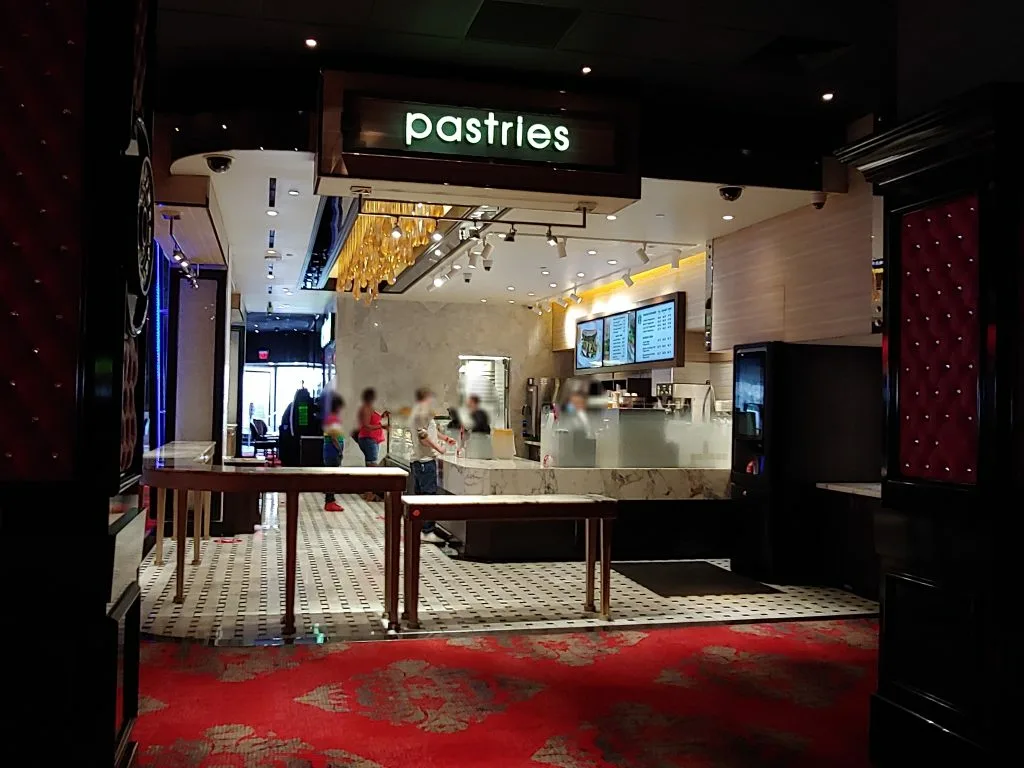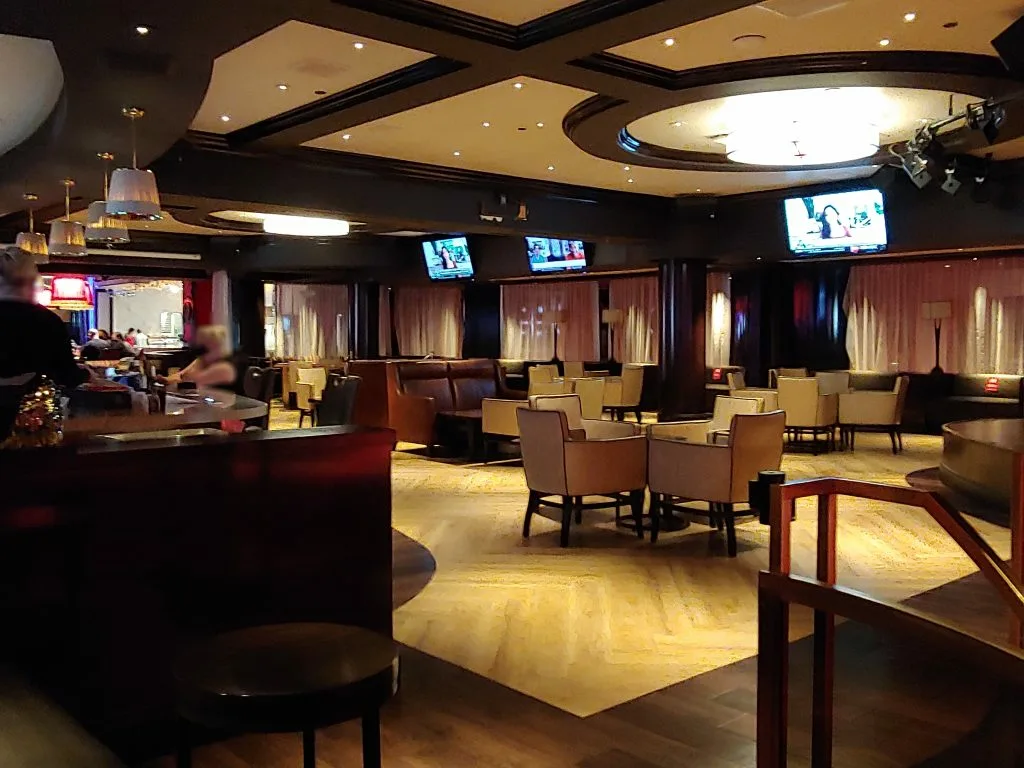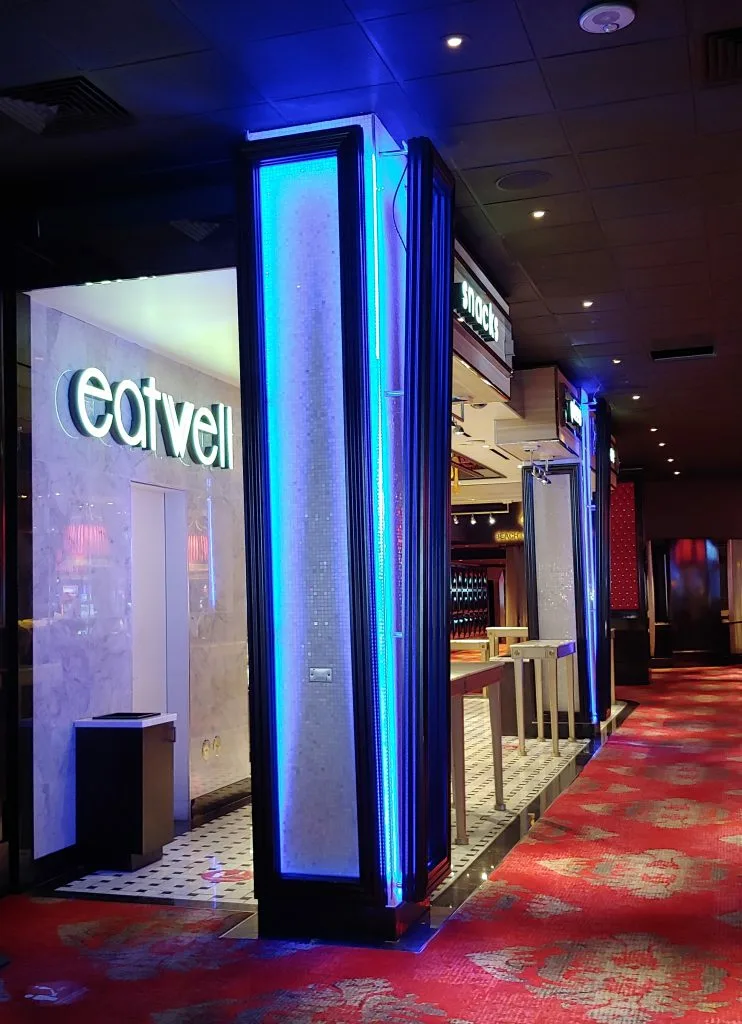 Hotel accommodations
Arrival time: 4pm | Departure time: 11am | Additional charge: $45.95 per night
Cromwell, an exquisite hotel, boasts an impressive collection of 188 rooms and suites, each meticulously designed to offer an unparalleled experience. For those seeking to travel with their furry companions, pet-friendly accommodations are readily available, ensuring that every member of the family can enjoy a comfortable stay. Indulge in the hotel's remarkable amenities, including a refreshing seasonal outdoor pool where guests can bask in the sun's warm embrace, and a state-of-the-art 24-hour fitness center, catering to the wellness needs of every visitor. The rooms, spanning an expansive 360 square feet, provide a cozy haven for guests, offering a choice between a regal king-sized bed or two luxurious queen-sized beds. For those desiring even more space to relax and unwind, the suites offer an additional level of comfort and elegance, ensuring a truly unforgettable stay.
Book a room at the Cromwell hotel
Cromwell Casino FAQ
Does Cromwell still have 100 times craps odds?
Cromwell significantly reduced the craps odds by approximately 95-97% in May 2021.
Does Cromwell have single zero roulette?
Cromwell discontinued their offering of single zero roulette tables in the year 2020.
Does Cromwell deal 3/2 blackjack?
At Cromwell, you'll find the coveted 3/2 blackjack game, but it's exclusively housed in the high limit room. There's a caveat, though; this room is only accessible during the peak hours of the week when the casino is at its busiest. If you venture out onto the main casino floor, be aware that all the blackjack tables there adhere to the less favorable 6/5 payout structure.
Is there a poker room at Cromwell?
Cromwell lacks a dedicated space for playing poker.
Is there a sportsbook at Cromwell?
Located at the rear of the casino, one can find a compact Caesars Sportsbook.
Last updated: May 25, 2023