I've got some interesting trivia for you! Did you know that there are a whopping 30 casinos located on the famous Las Vegas Strip? It's true! What's even more fascinating is that Caesars Entertainment and MGM Resorts, two major players in the industry, oversee almost half of these casinos. The remaining properties are predominantly owned either by individuals or smaller casino companies. Talk about a diverse and vibrant casino scene!
Different Casinosin Las Vegas
Bet-NV.com relies on the backing of its members, sponsors, and advertisements. If you or someone you are acquainted with is struggling with gambling, reach out to 1-800-GAMBLER.

The casinos situated along the Las Vegas Strip
I approached our Las Vegas blackjack survey by dividing the Strip into three distinct sections, replicating the same methodology in this analysis. Beginning at Harmon Avenue, the southern section encompasses renowned establishments like Aria and extends all the way down to Mandalay Bay. Our central area spans between Mirage and Harrah's in the north, while encompassing Cosmopolitan and Planet Hollywood in the southern part. The final section, located at the northern end of the Las Vegas Strip, commences at Wynn and concludes at The Strat. Interestingly, with the exception of a solitary casino, every Las Vegas Strip establishment offers table games.
Casinos located along the southern part of the Las Vegas Strip.
In the southern region of the renowned Las Vegas Strip, one can find a total of eight casinos. Interestingly, the majority of these establishments, precisely seven in number, are under the management of the esteemed MGM Resorts. Now, the remaining casino, commonly referred to as Tropicana, is operated by none other than Bally's. However, there is speculation that Tropicana may undergo closure in the near future. The purpose behind this potential closure is to pave the way for the construction of a brand new resort and stadium, intended to serve as the home base for the esteemed Oakland A's baseball team.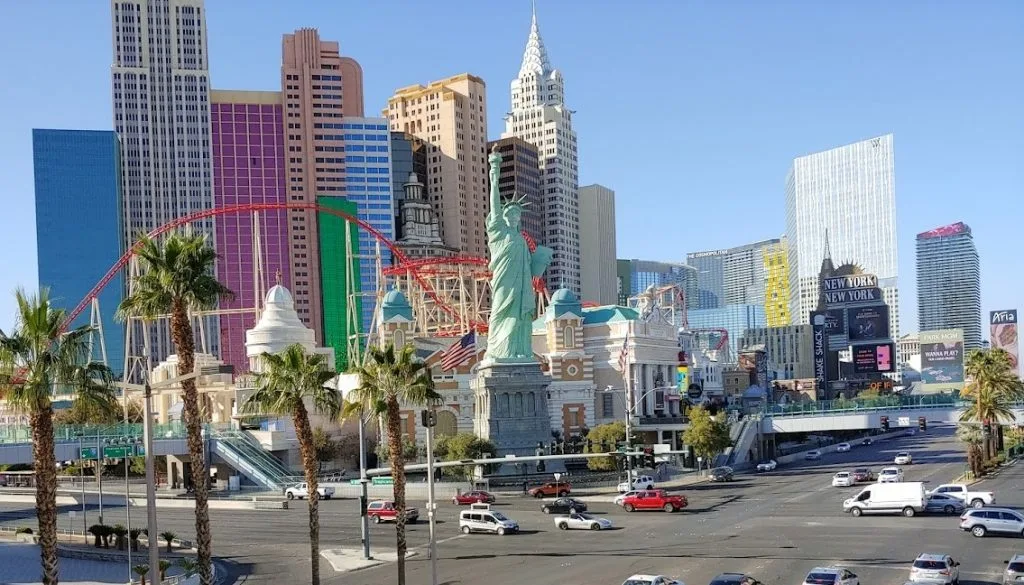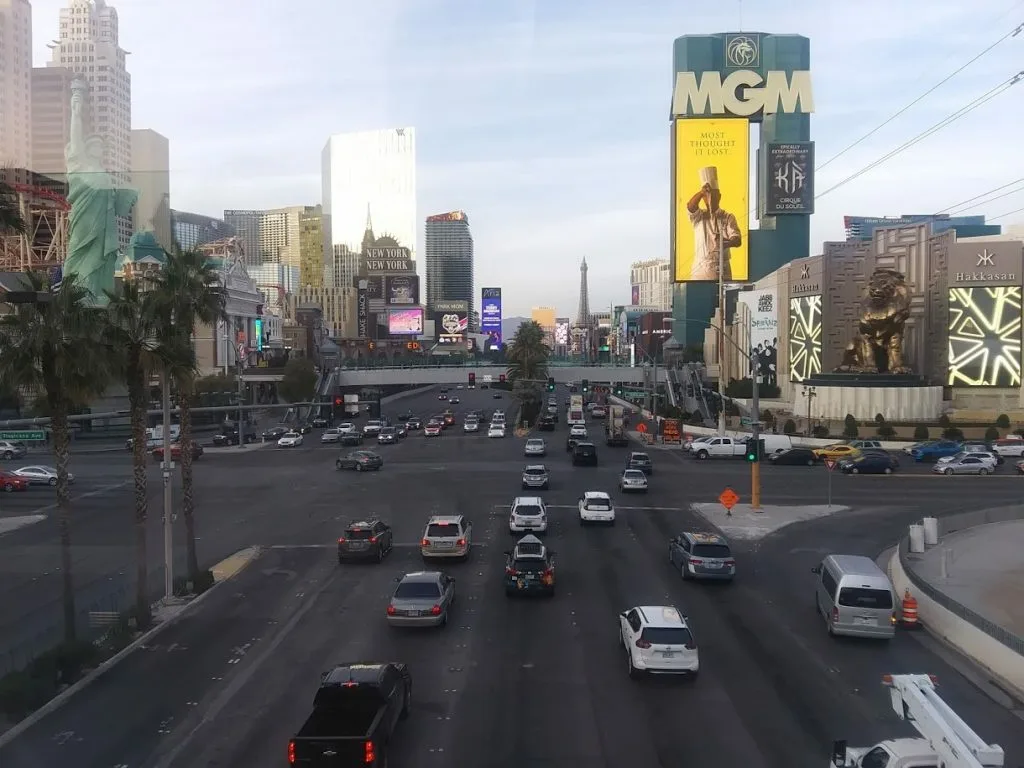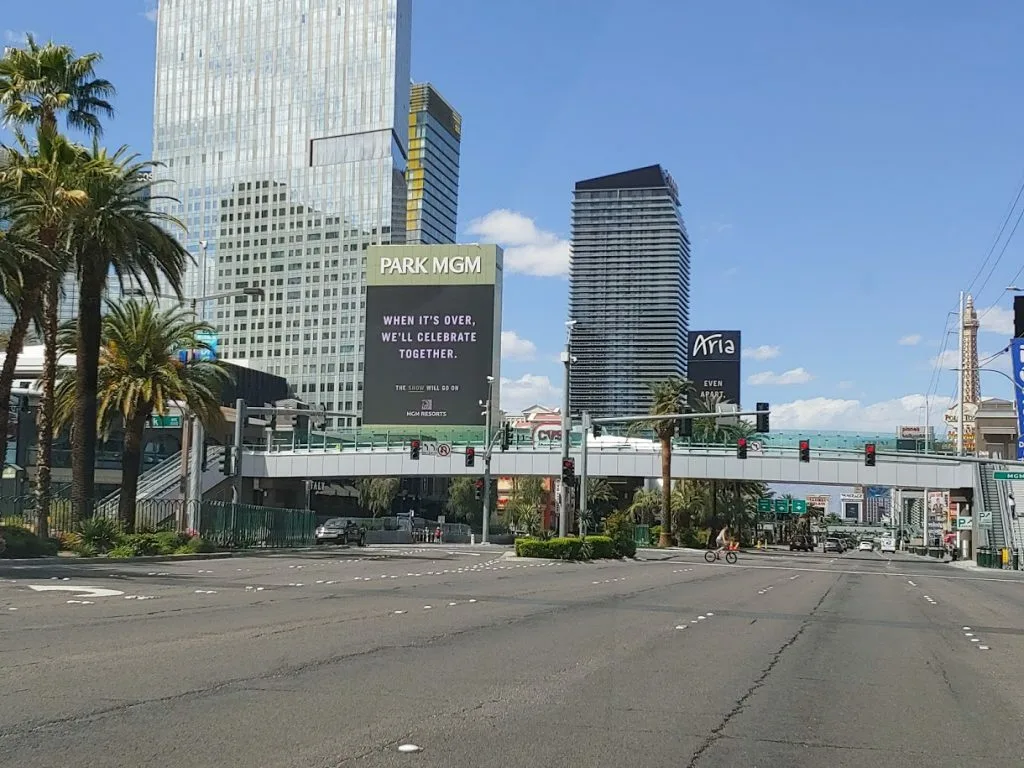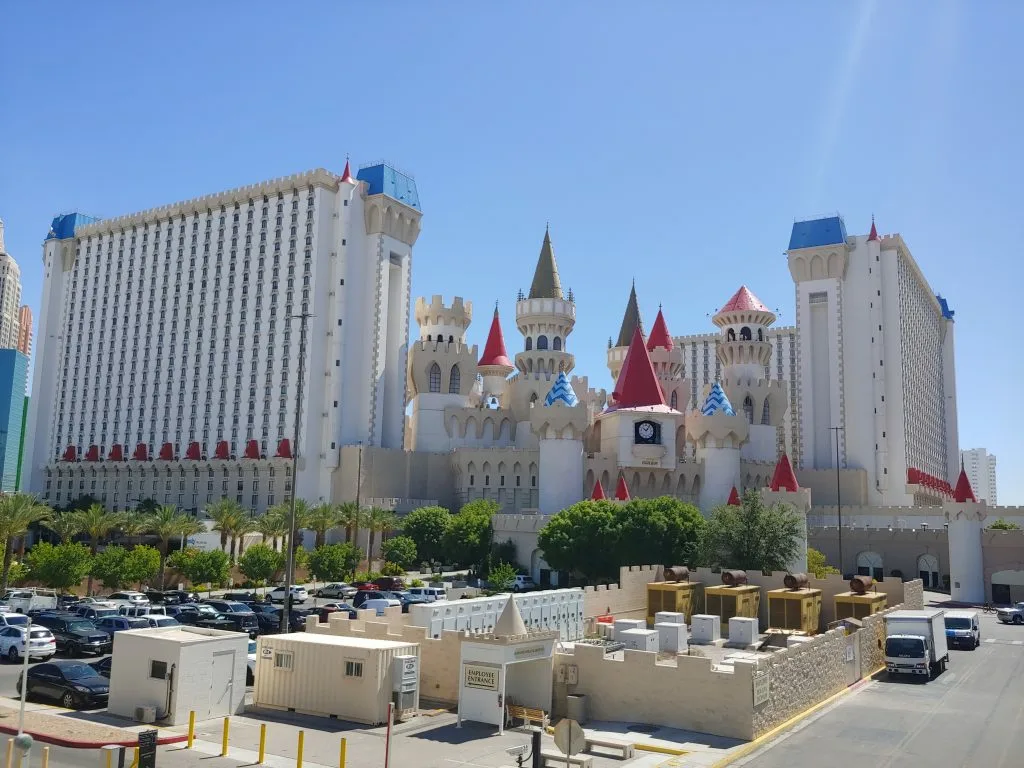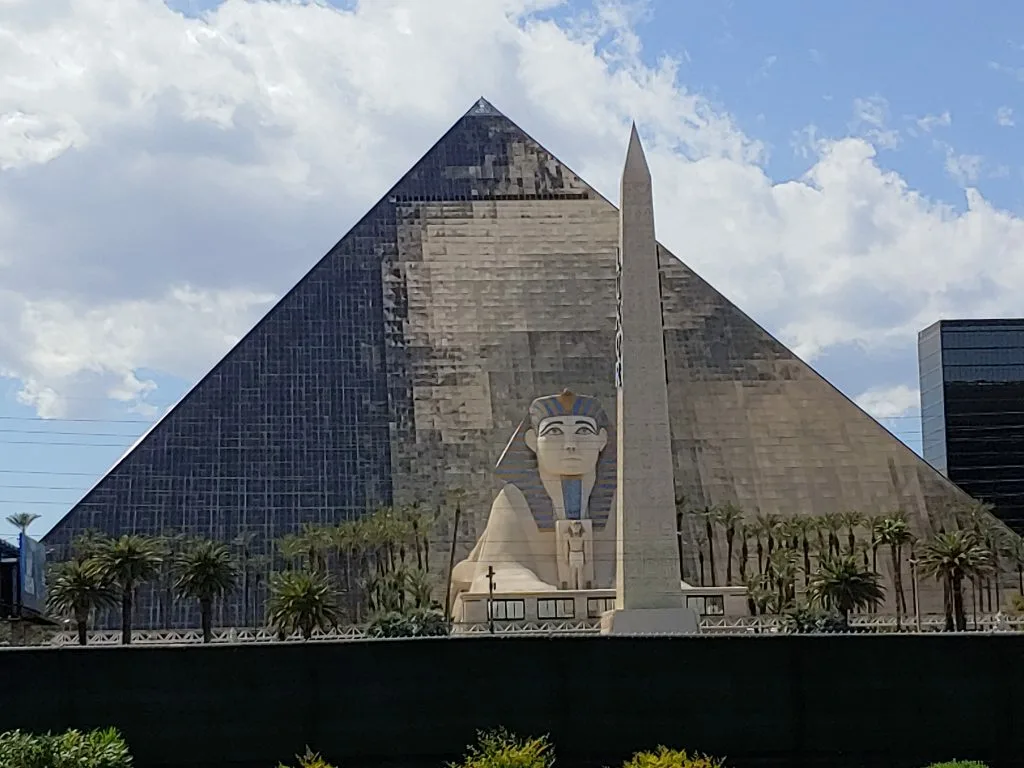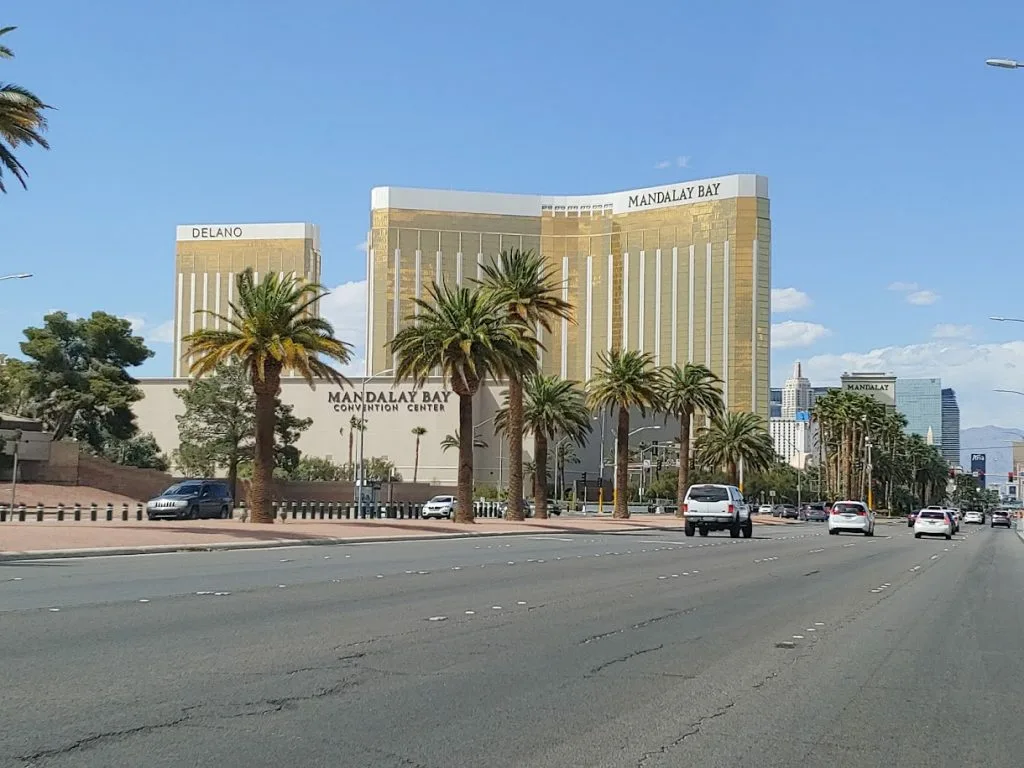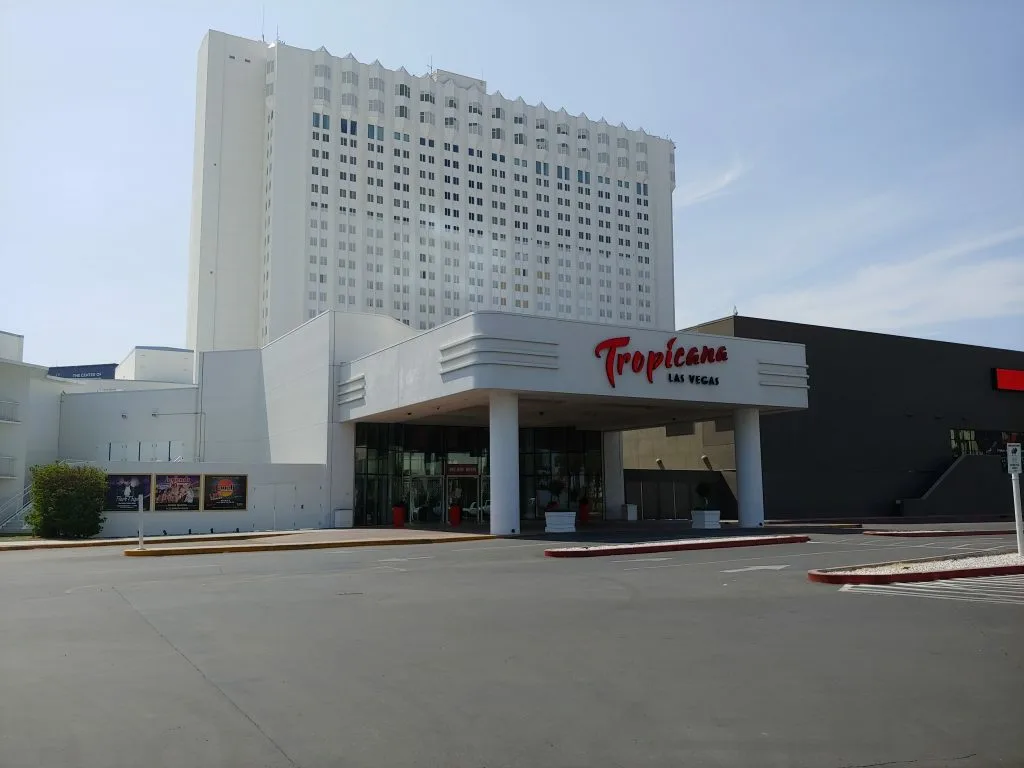 Aria
I recently had the pleasure of visiting Aria, a highly esteemed casino within the MGM Resorts group, located in the vibrant city of Las Vegas. Situated in the renowned CityCenter development, just a stone's throw away from Harmon Avenue on the iconic Las Vegas Strip, Aria boasts the title of being one of the newest additions to the MGM Resorts family. With an impressive offering of over 4,000 luxurious hotel rooms and a tantalizing selection of 20 exquisite restaurants, Aria truly caters to the desires of its discerning guests. What sets this remarkable establishment apart is its vast array of slot machines and table games, which stand as a testament to the grandeur and opulence synonymous with the MGM Resorts brand. Moreover, Aria proudly houses one of the most popular poker rooms in all of Las Vegas, captivating enthusiasts from far and wide. For added convenience, Aria is seamlessly connected to the Bellagio via a convenient tram system, allowing guests to effortlessly explore the neighboring attractions. Additionally, an easily accessible interior corridor links Aria to the Park MGM, further expanding the possibilities for unforgettable experiences. For a comprehensive and in-depth analysis of Aria's offerings, indulge in our detailed Aria casino review, where you can uncover even more fascinating details about this exceptional destination.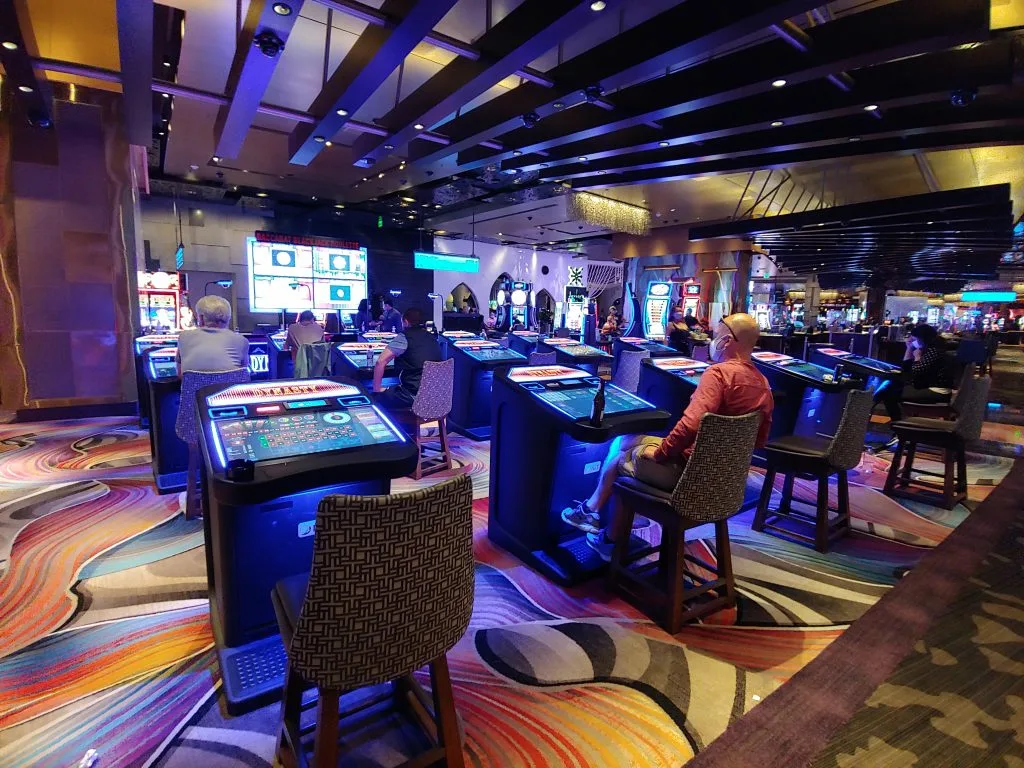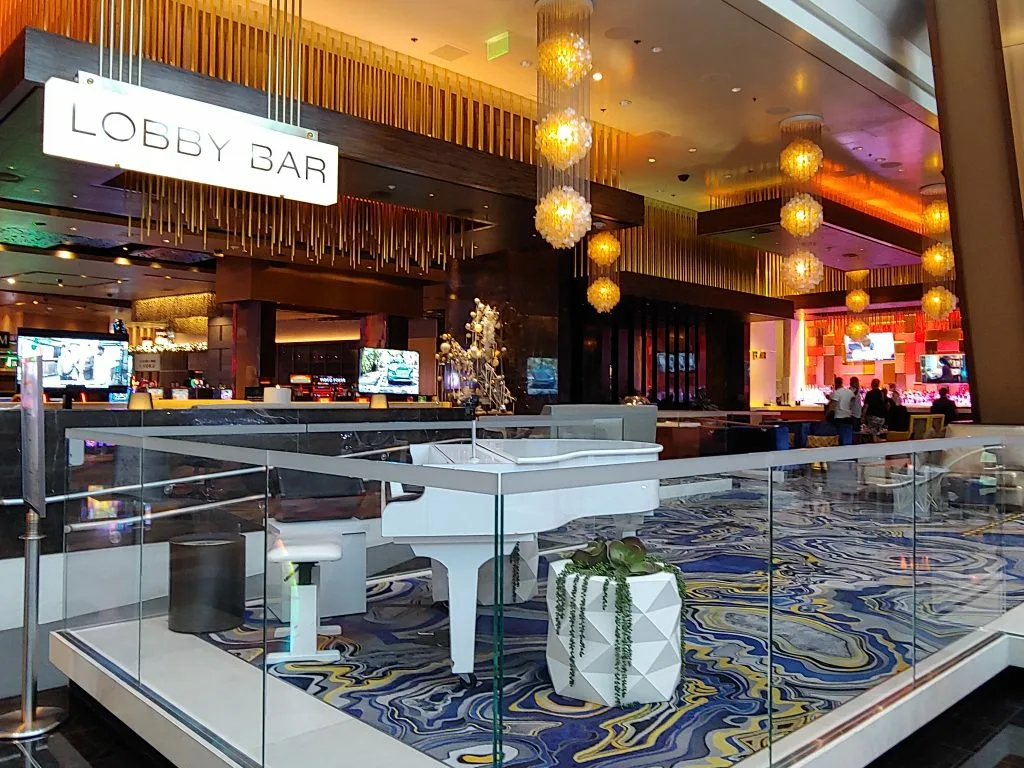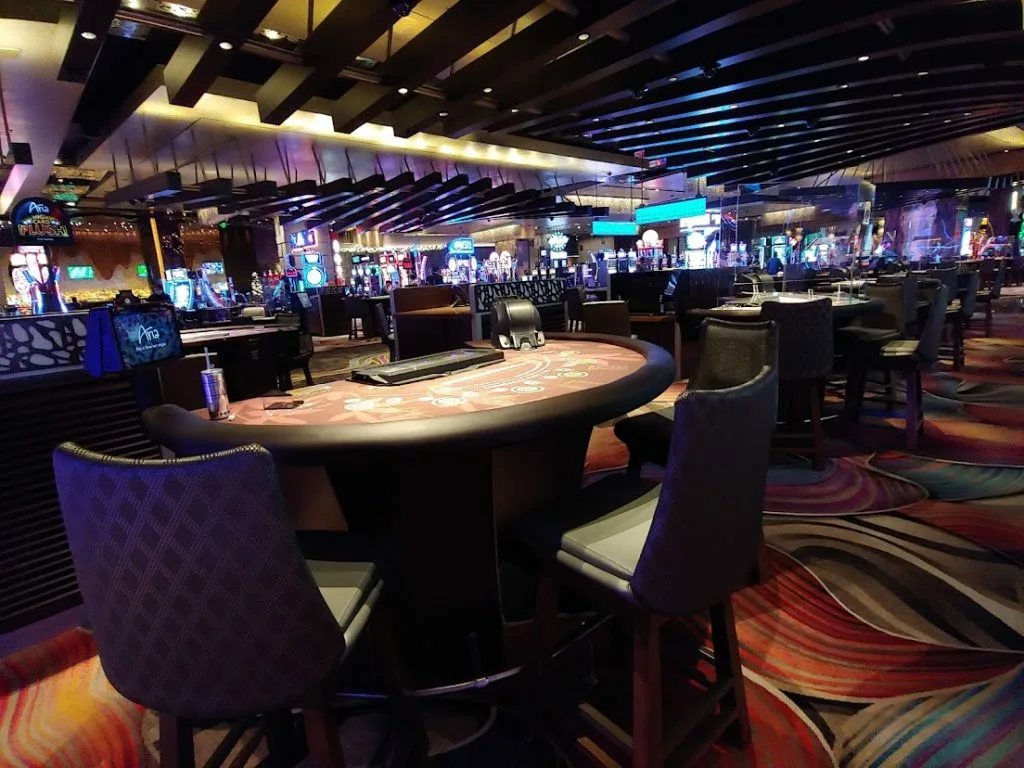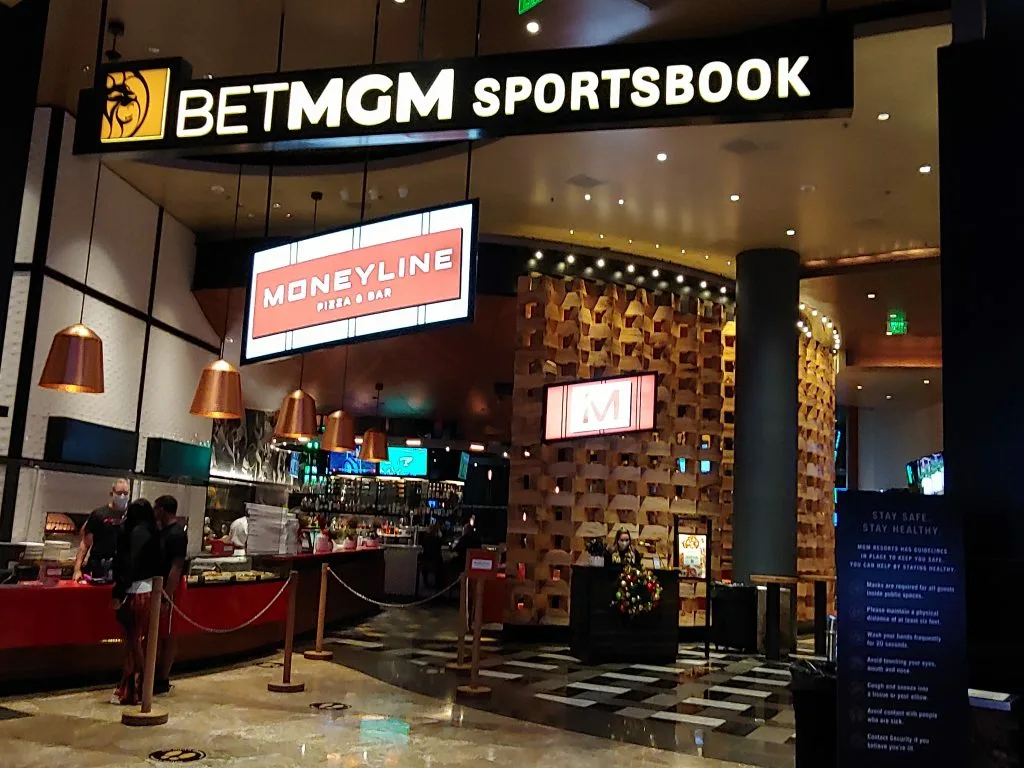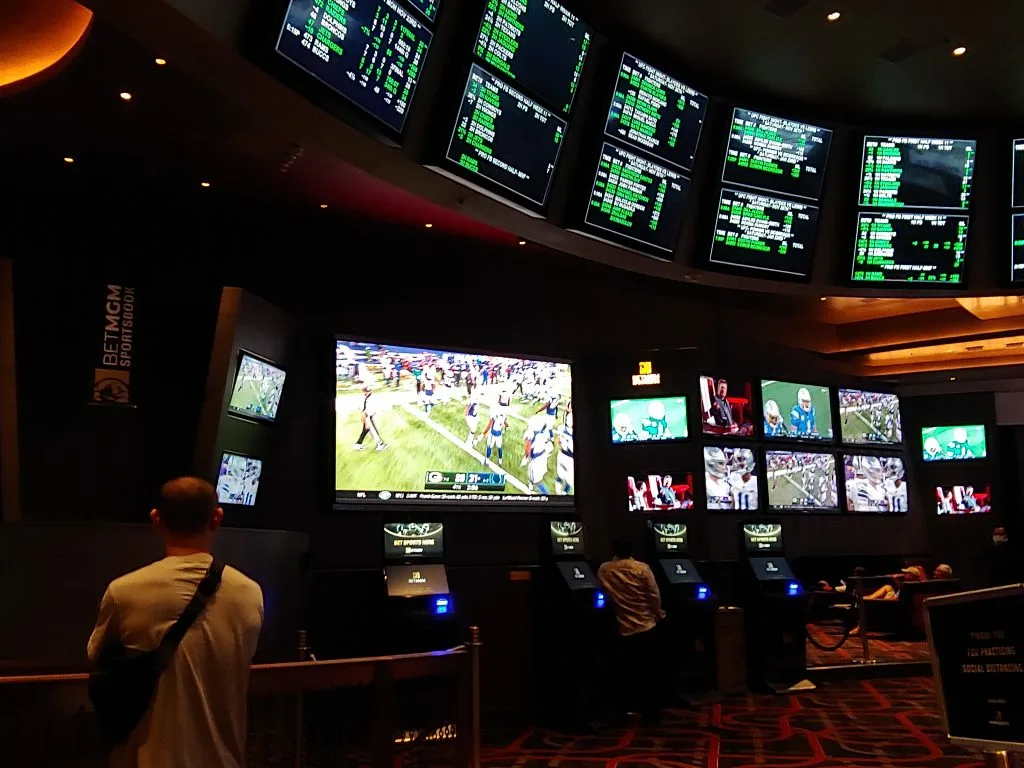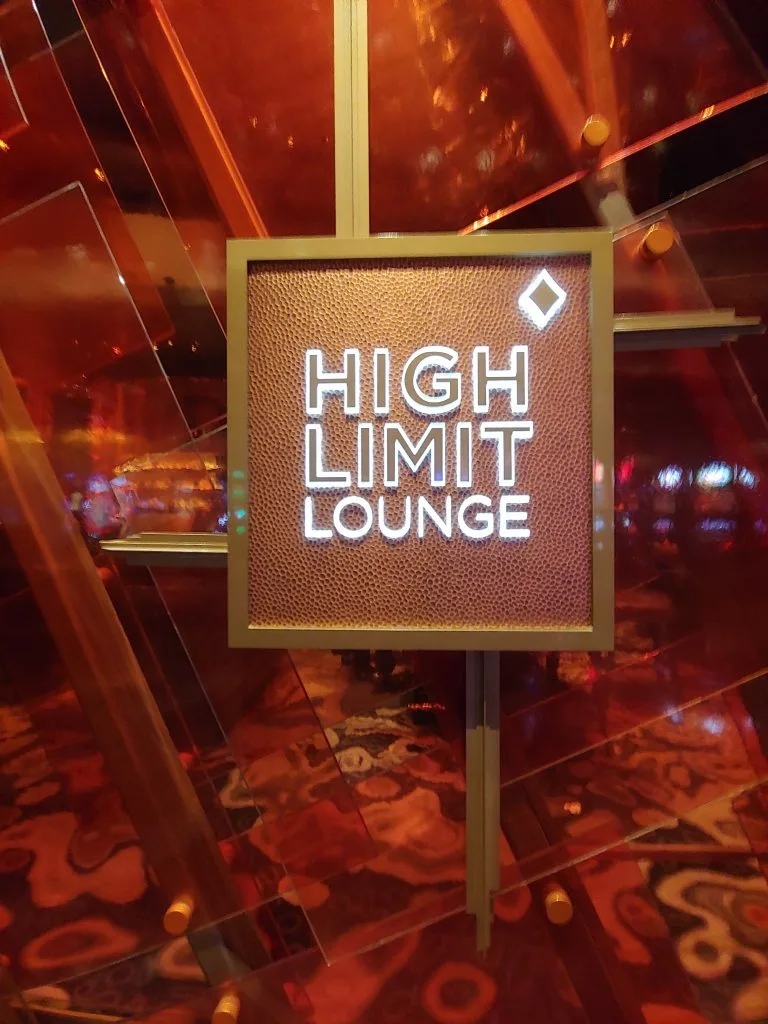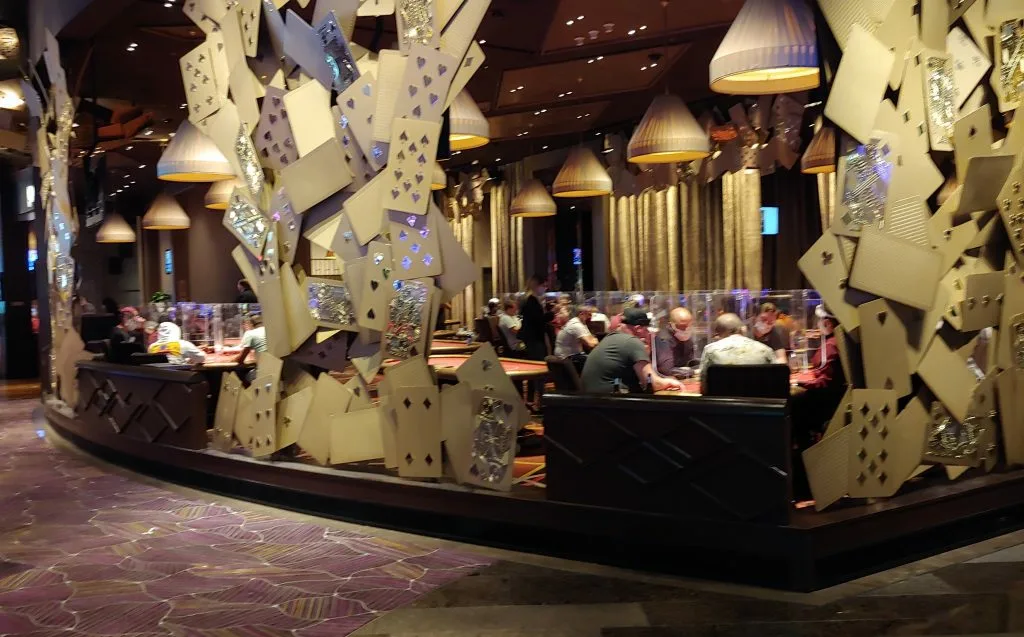 Excalibur
When it was constructed in 1990, Excalibur held the title of being the world's biggest hotel, a feat that still astounds me to this day. Nowadays, this magnificent establishment has become a cherished property under the ownership of MGM Resorts, offering incredible value to its guests. What sets Excalibur apart from other casinos along the renowned Las Vegas Strip is its unique approach to gaming. Unlike many of its counterparts, this establishment does not solely focus on high limit table games, choosing instead to offer a diverse range of options for every type of player. Connecting Excalibur to the neighboring Luxor and Mandalay Bay is a convenient tram and interior walkway, making it effortless for visitors to explore the vibrant entertainment available in the area.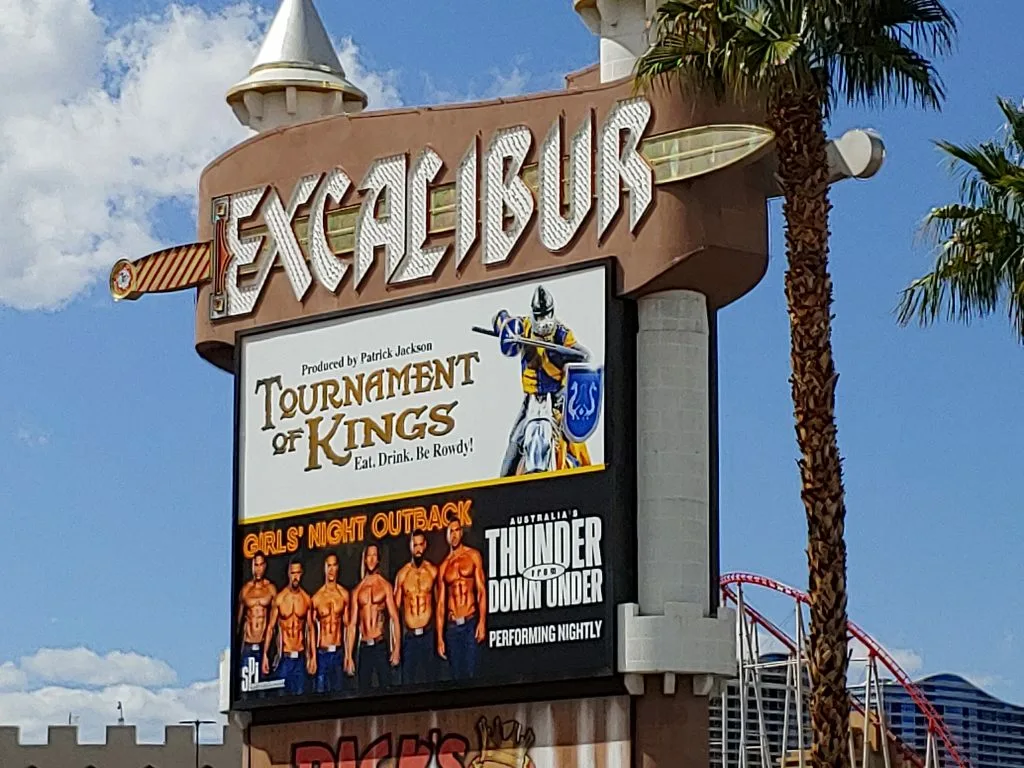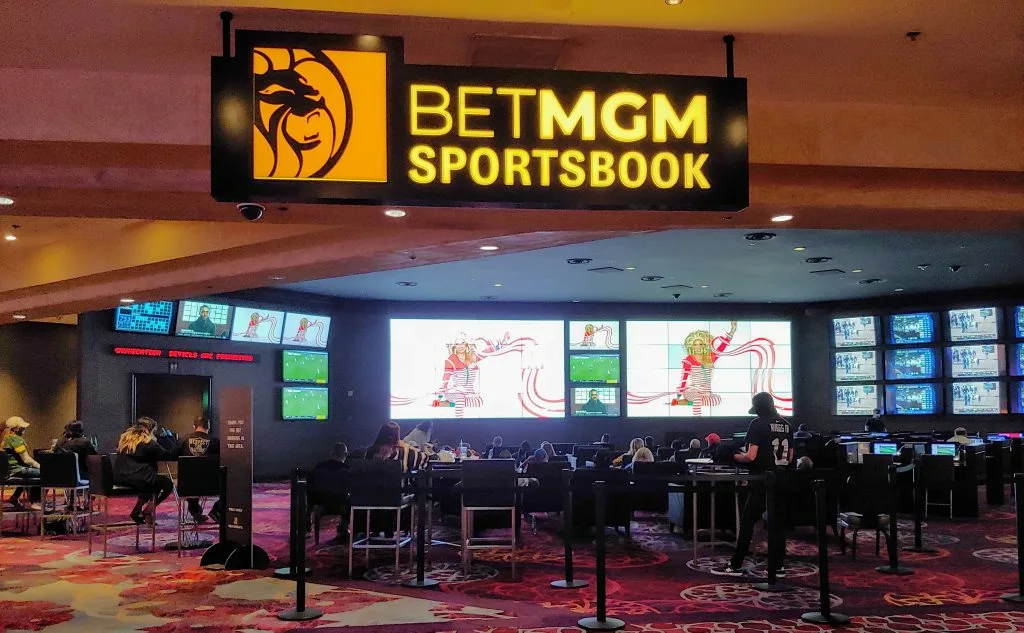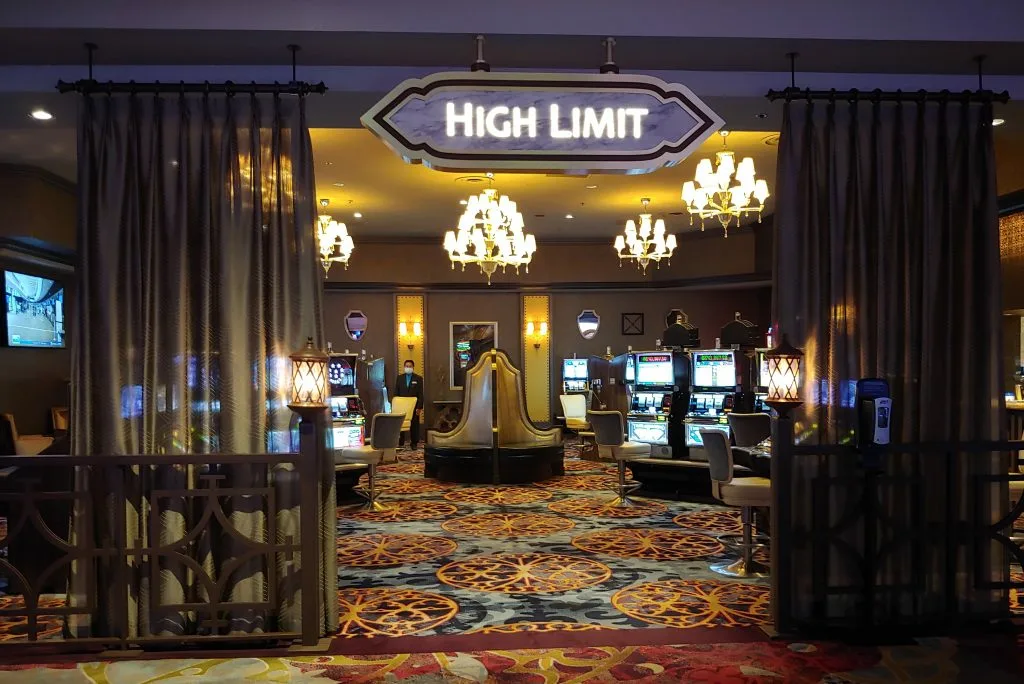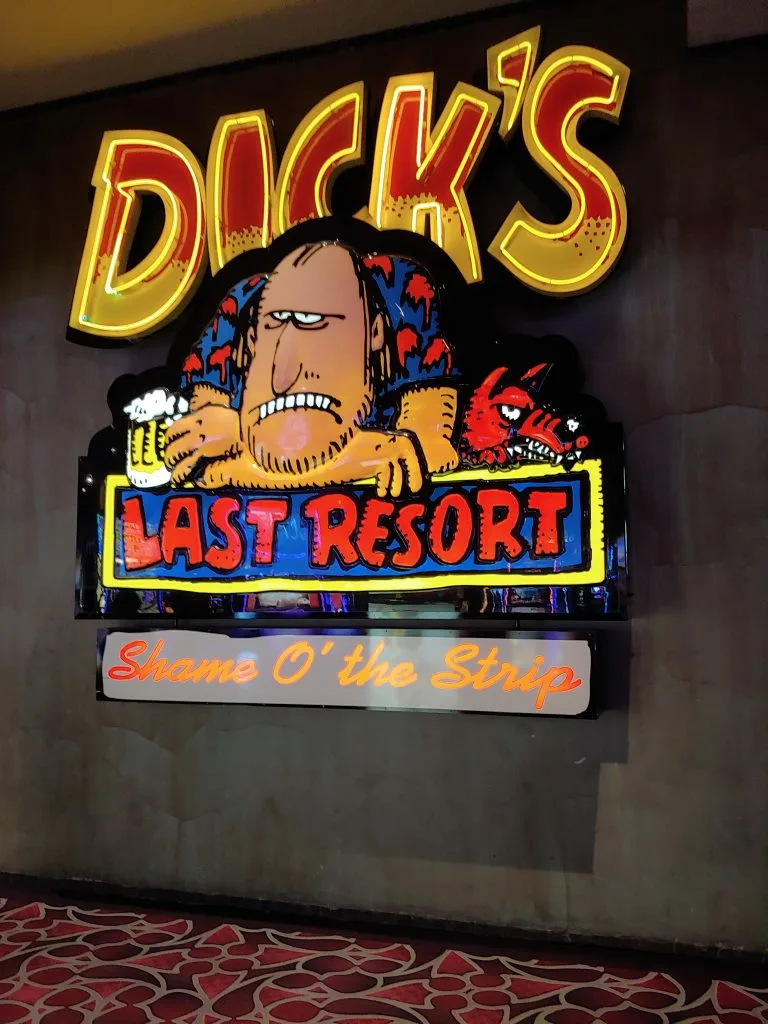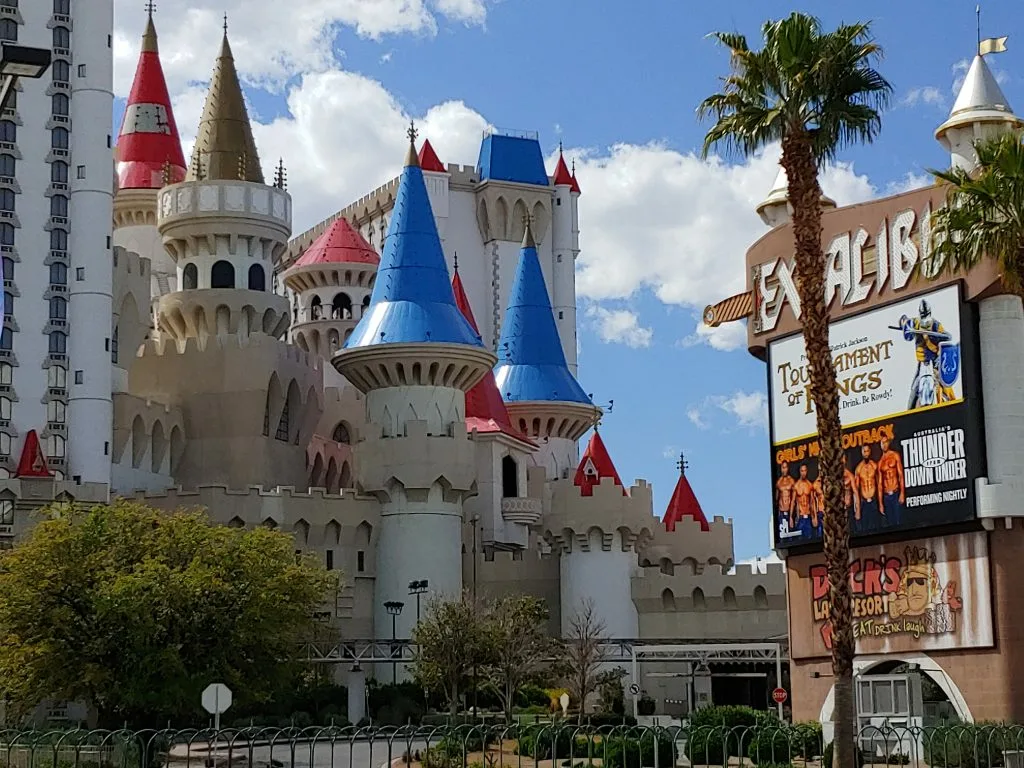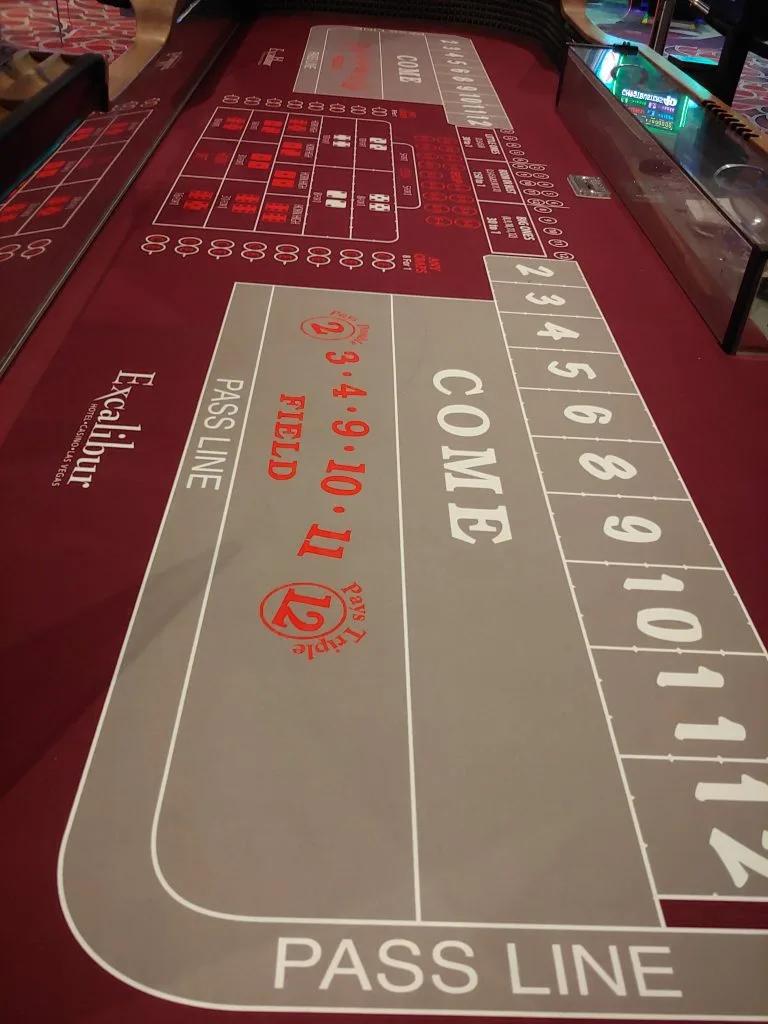 Luxor
In the heart of the Las Vegas Strip, there lies a majestic pyramid known as Luxor. Standing proudly at the far south end, this iconic structure serves as a gateway to an unforgettable experience. As I wander through the corridors, I find myself drawn to the seamless connection between Luxor, Excalibur, and Mandalay Bay. It's as if they are three siblings, sharing the same DNA of entertainment and luxury. Behind the grand facade of Luxor, I discover two vibrant table game pits, where the sound of shuffling cards fills the air with excitement. And for the avid sports enthusiasts, there awaits a sportsbook, a haven for those seeking to place their bets and cheer on their favorite teams. However, it is important to note that the high limit salon tables at Luxor are only open during peak hours, adding an air of exclusivity to the gaming experience.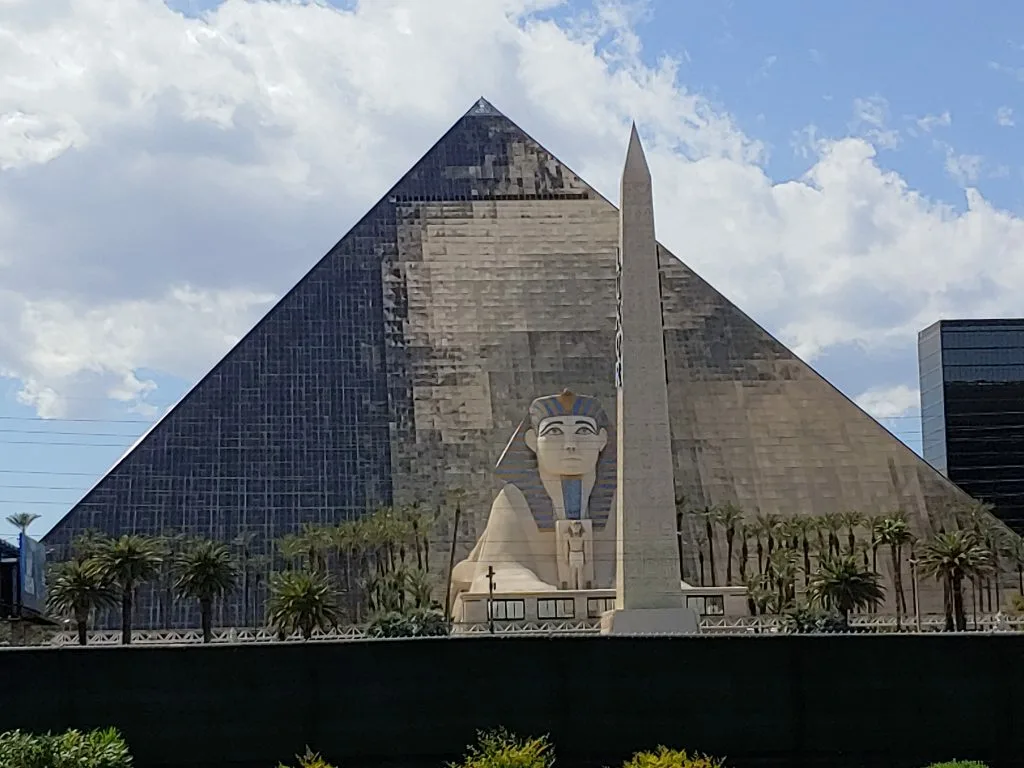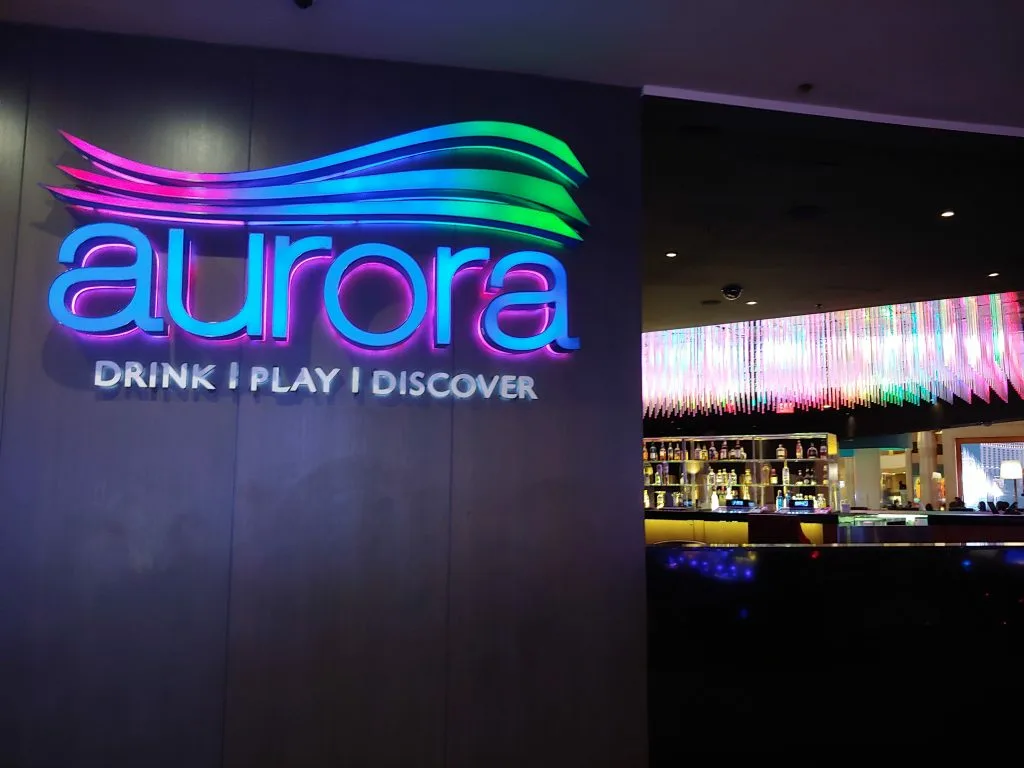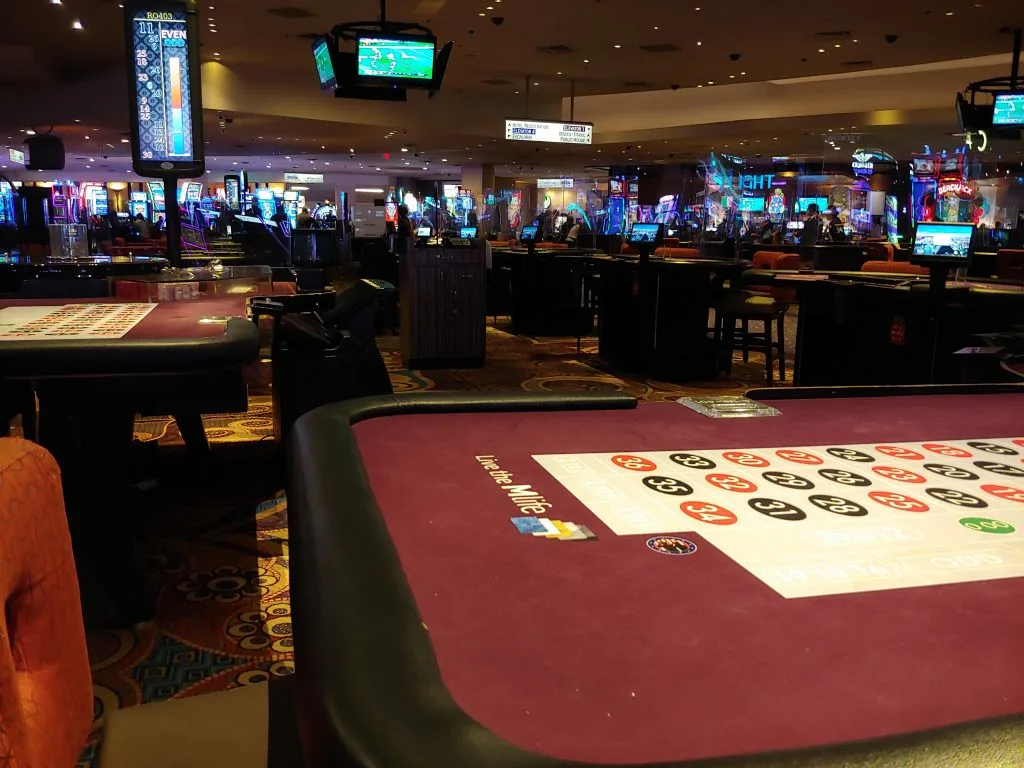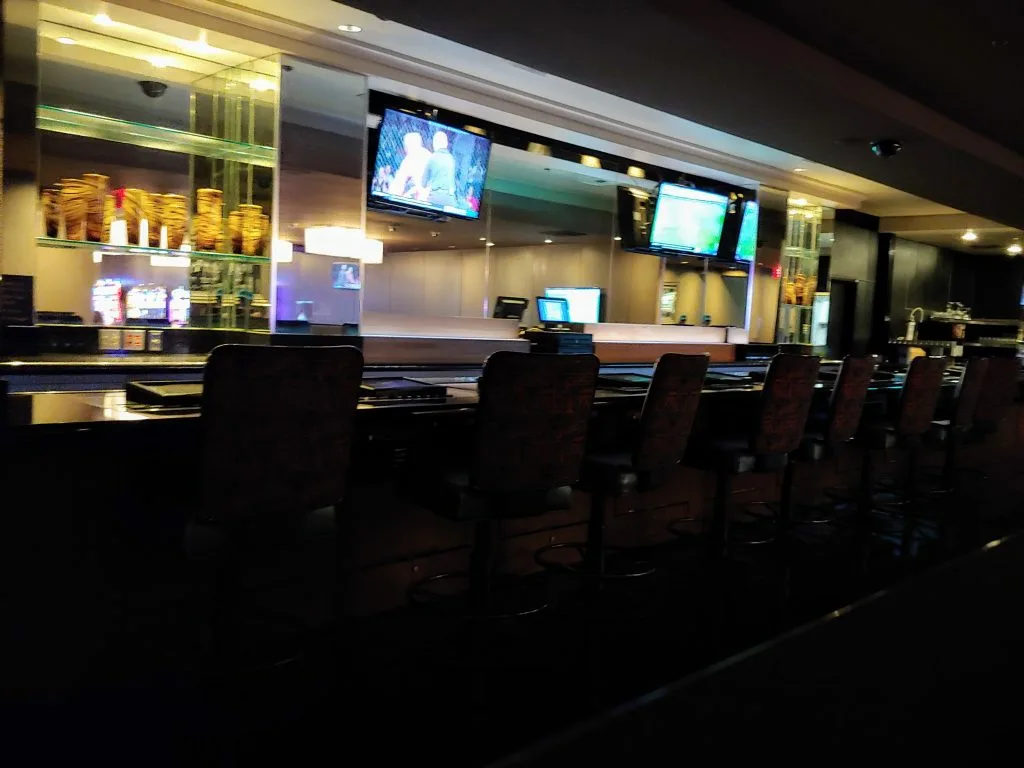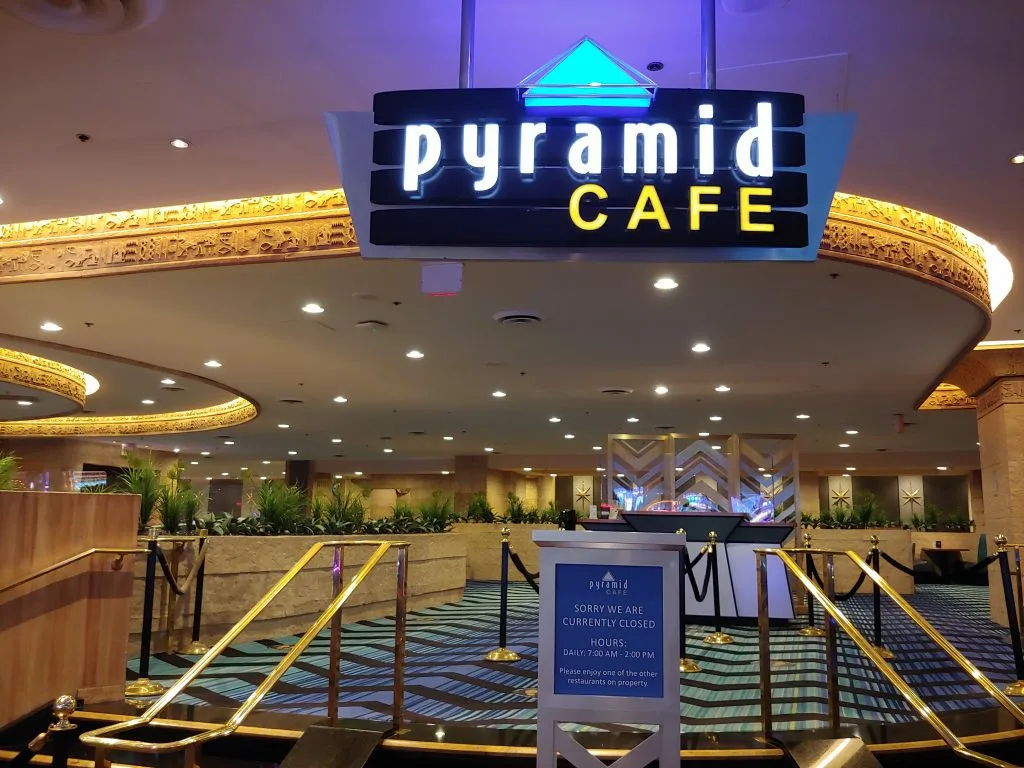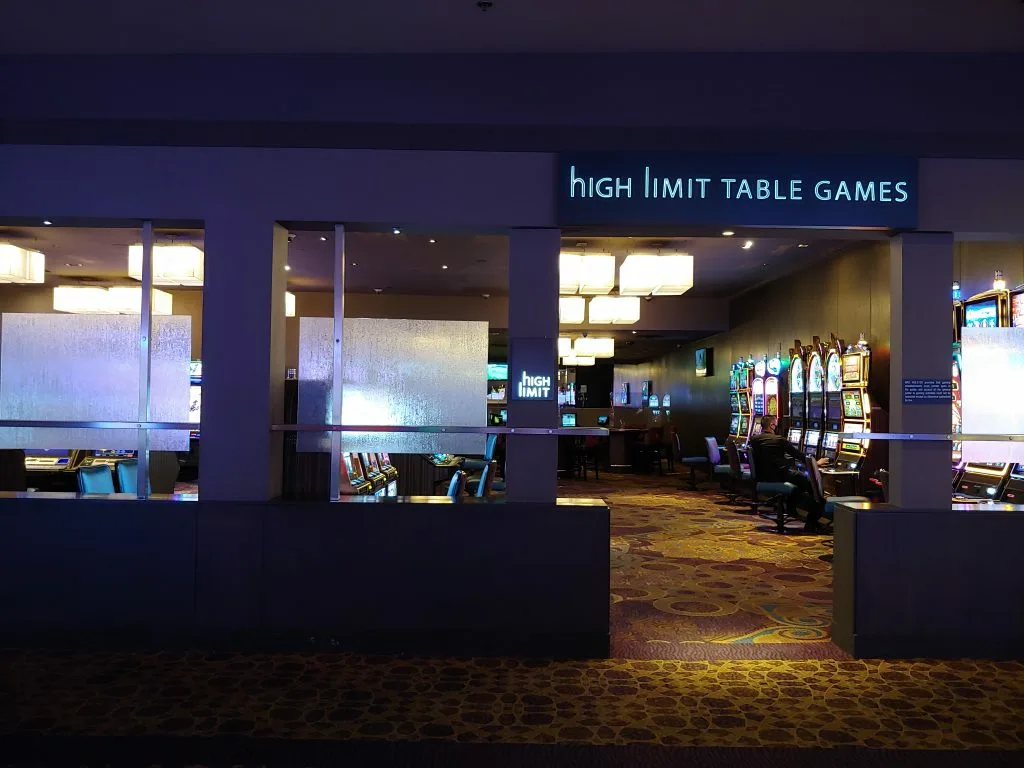 Mandalay Bay
I absolutely love staying at Mandalay Bay, which is situated at the southernmost tip of the renowned Las Vegas Strip. This incredible resort, owned by MGM Resorts, offers not only a fabulous hotel experience but also two other luxurious accommodations, Delano and Four Seasons. What's even more exciting is that the Las Vegas Aces, the WNBA team, have their home games right here at Mandalay Bay. One of the things that really sets Mandalay Bay apart is its impressive convention center, making it a popular choice for hosting major events and conferences. And let's not forget the wide array of dining options available, offering something to satisfy every craving. If you're in the mood for some gaming action, Mandalay Bay has got you covered with multiple table game pits, a vast selection of slots, a poker room, and an amazing BetMGM sportsbook where you can place your bets and cheer on your favorite teams. For a more detailed review of all the fantastic features Mandalay Bay has to offer, make sure to check out our Mandalay Bay review. Trust me, you won't be disappointed!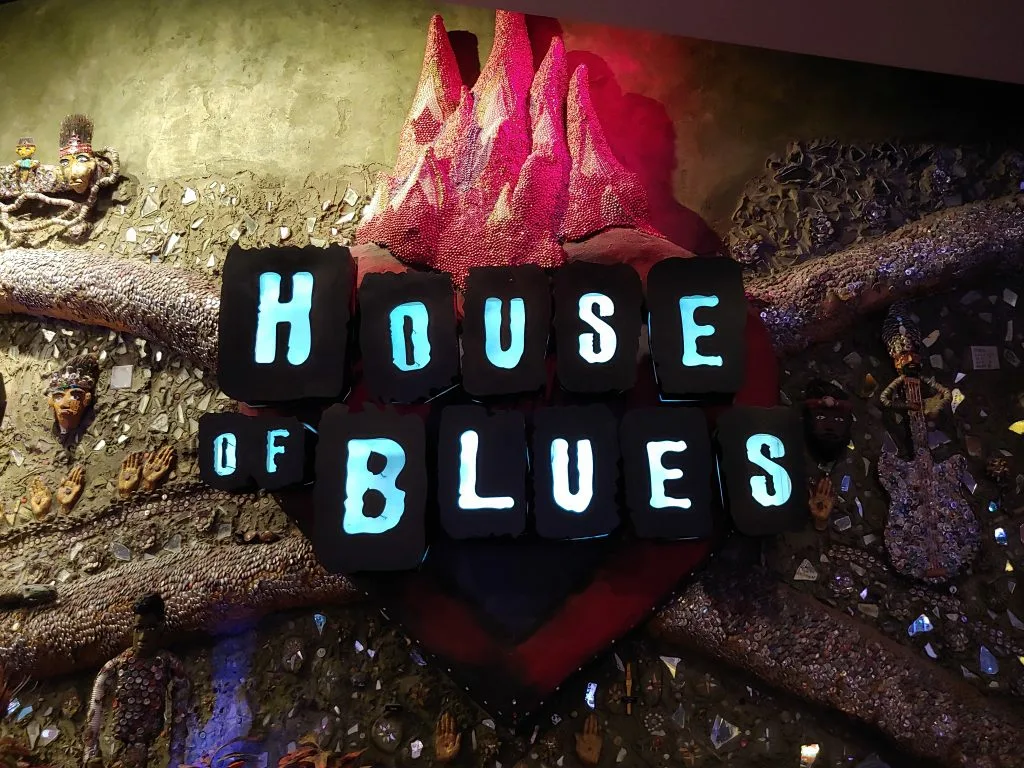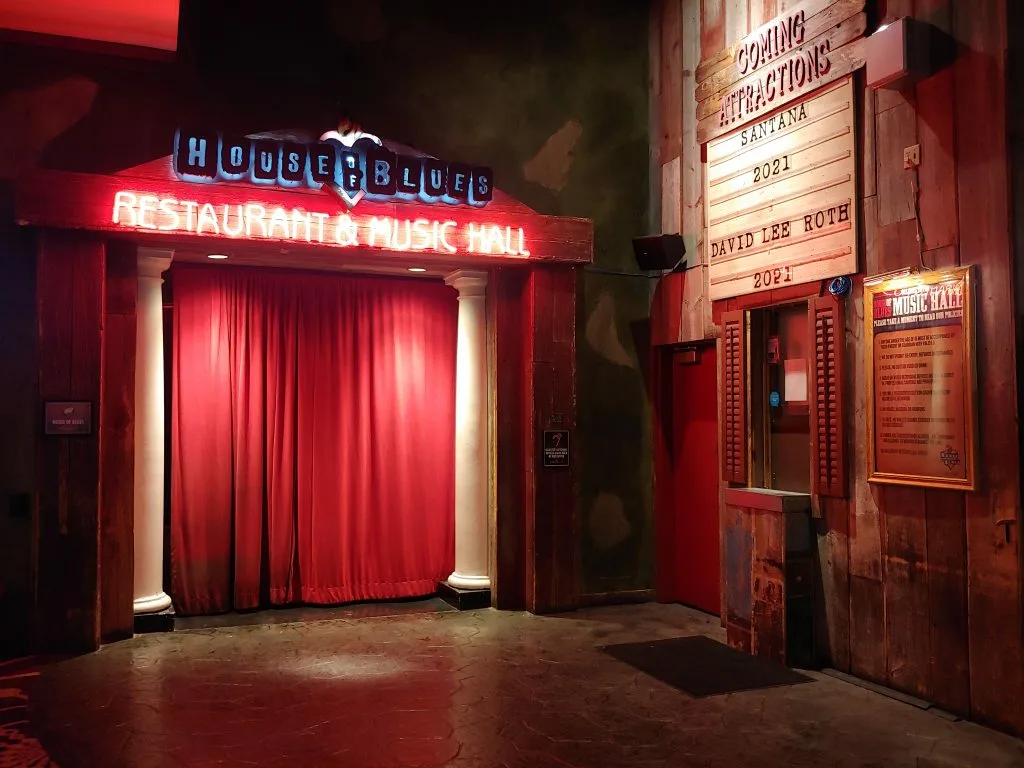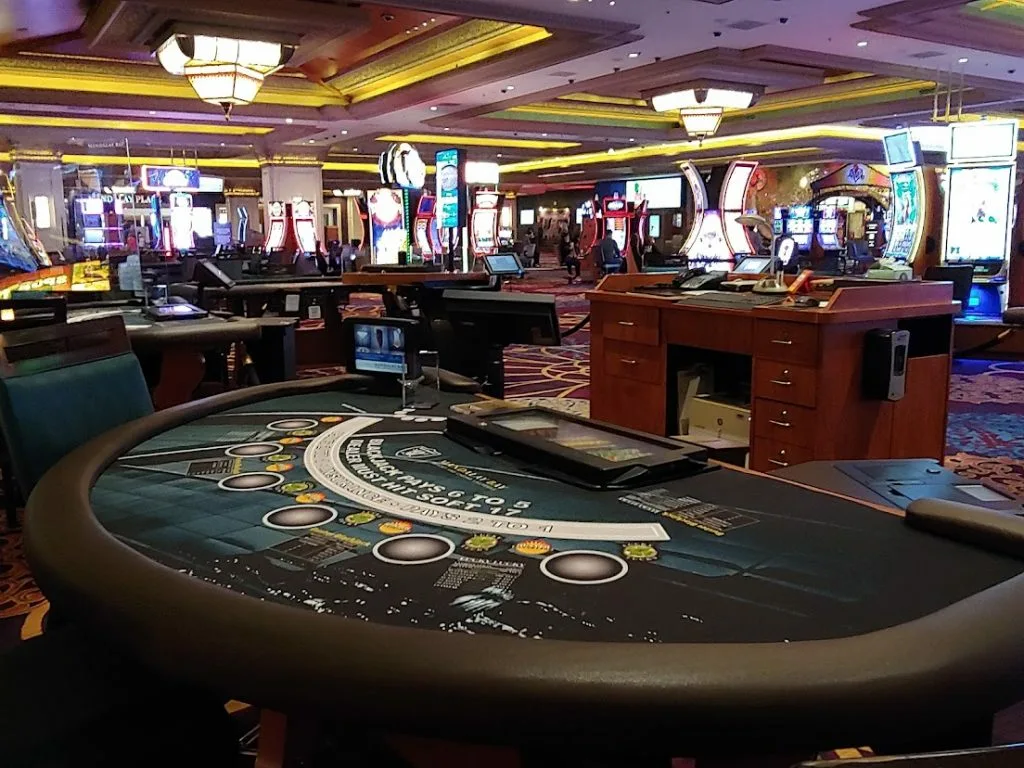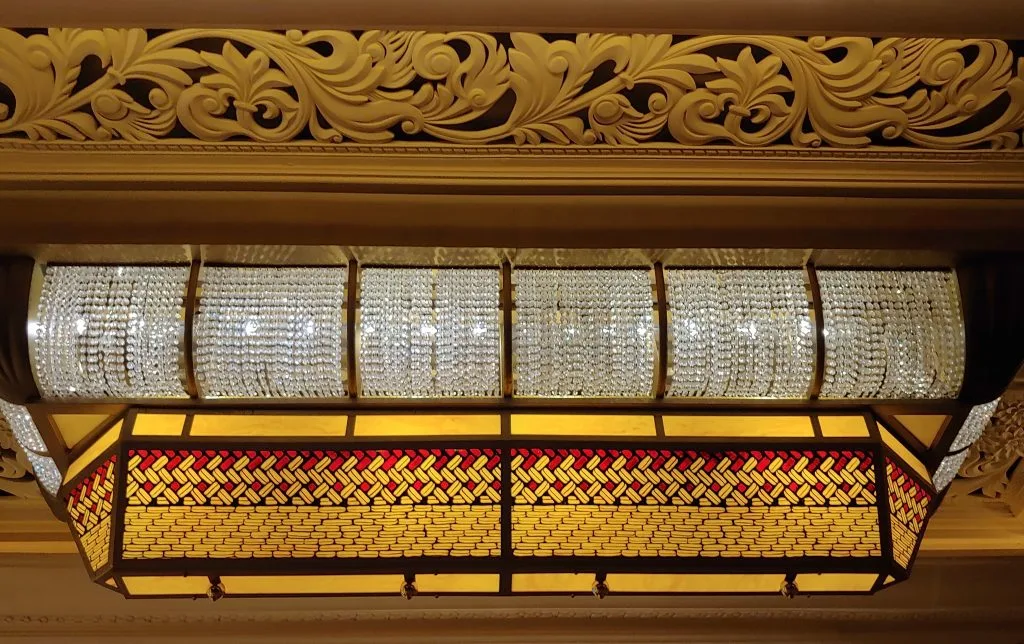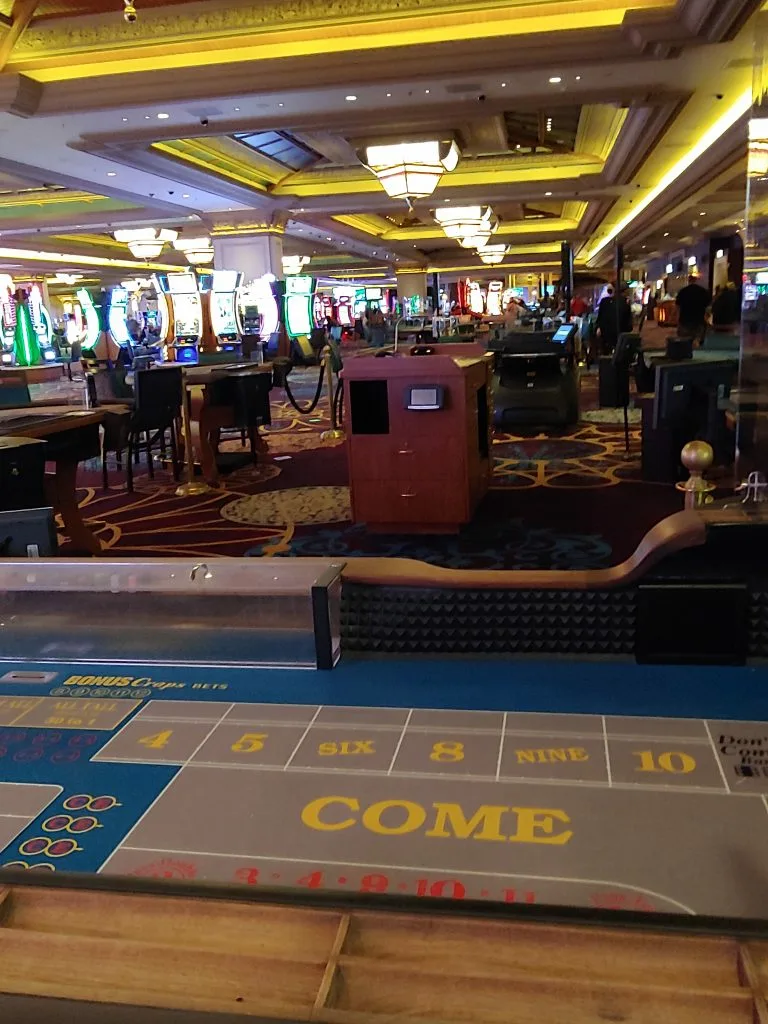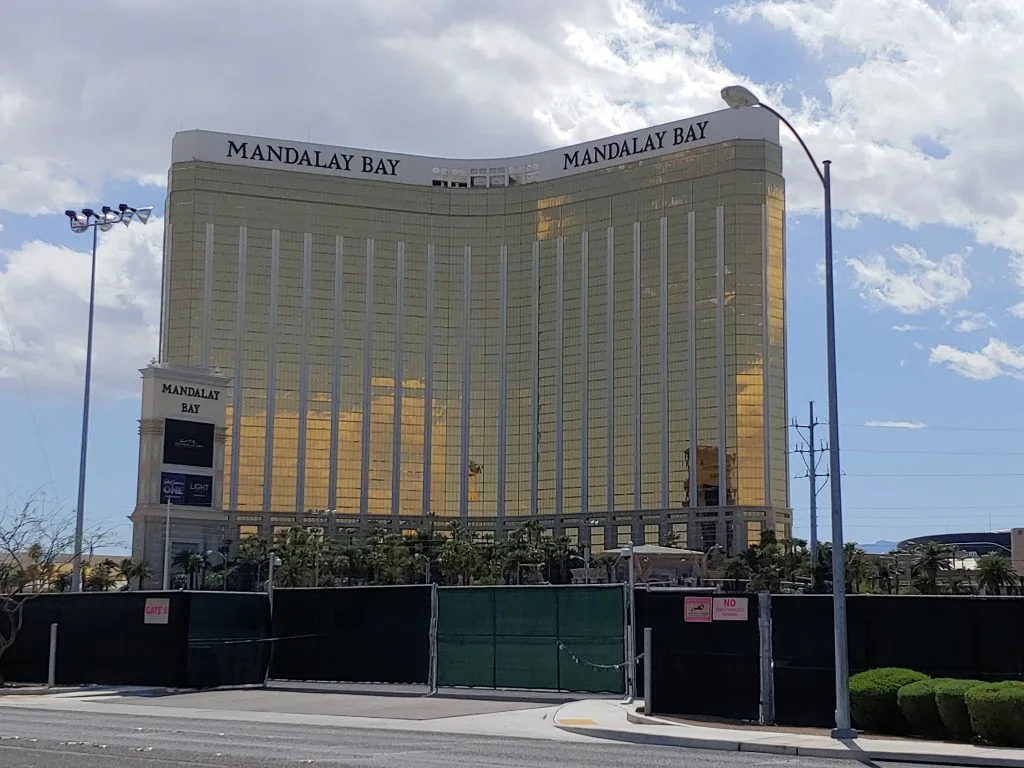 MGM Grand
Boasting an impressive 5000 rooms, the MGM Grand stands as the unrivaled behemoth among Las Vegas Strip hotels. Not only that, but it also lays claim to housing one of Nevada's most expansive casino floors. Within its premises, guests will find a diverse array of dining choices, ranging from casual food court venues to exquisite, high-end culinary experiences. For the avid gamblers, there's even a BetMGM sportsbook and a poker room conveniently situated adjacent to the bustling casino floor. If you're eager for further details, delve deeper into our comprehensive MGM Grand review.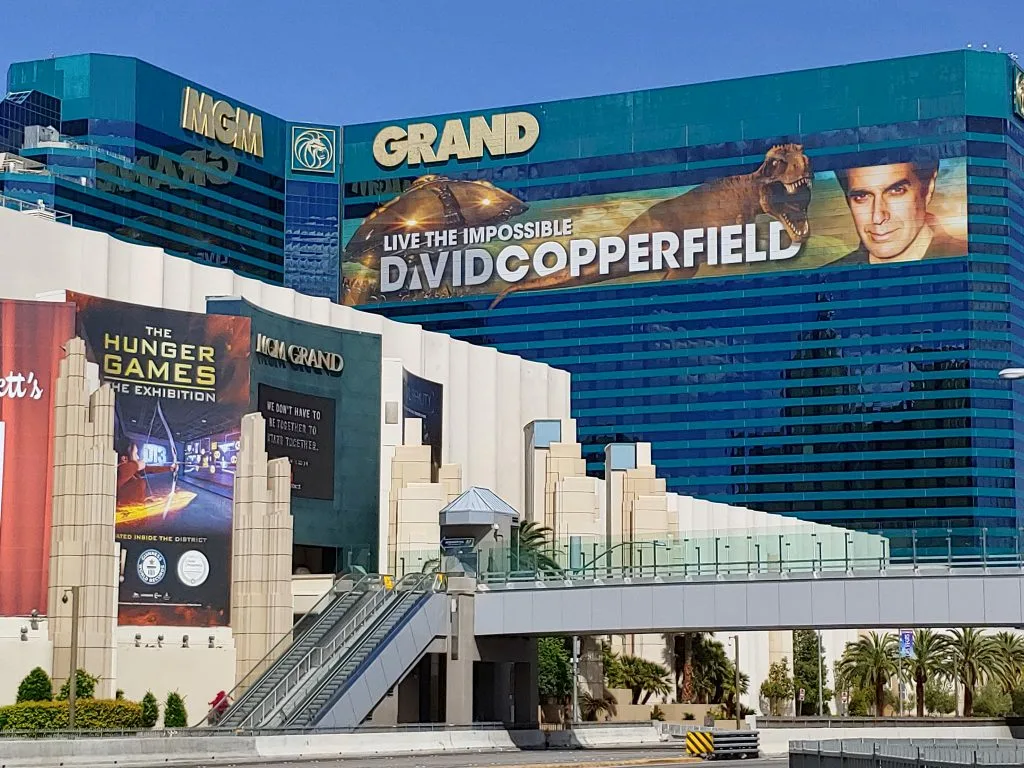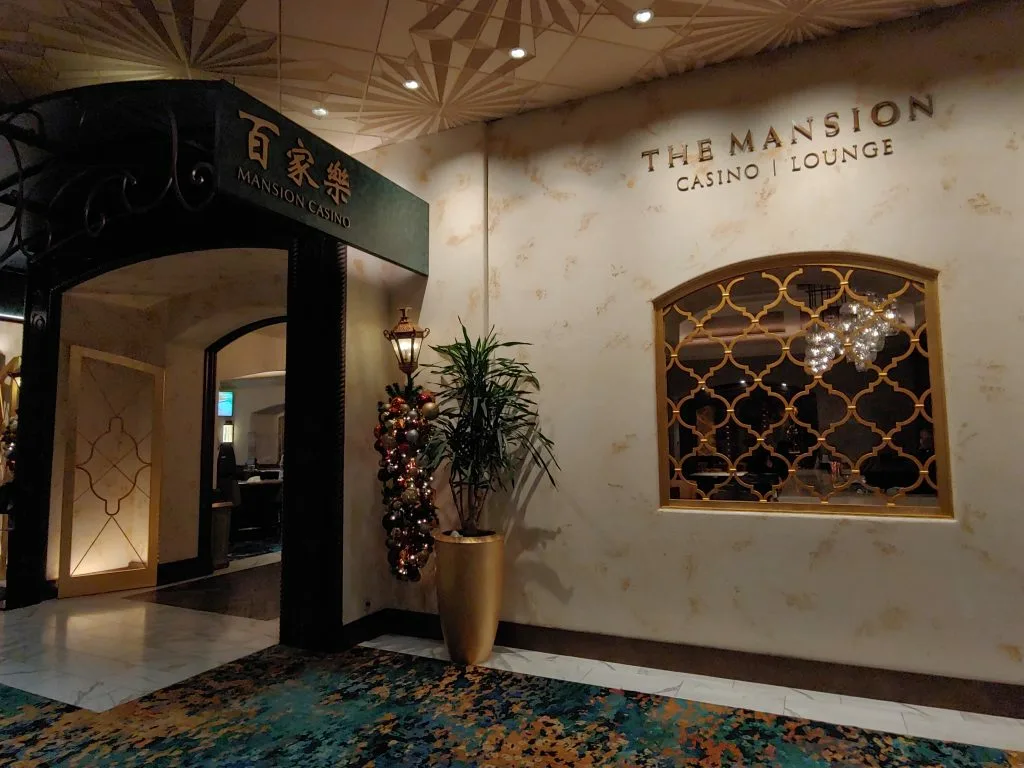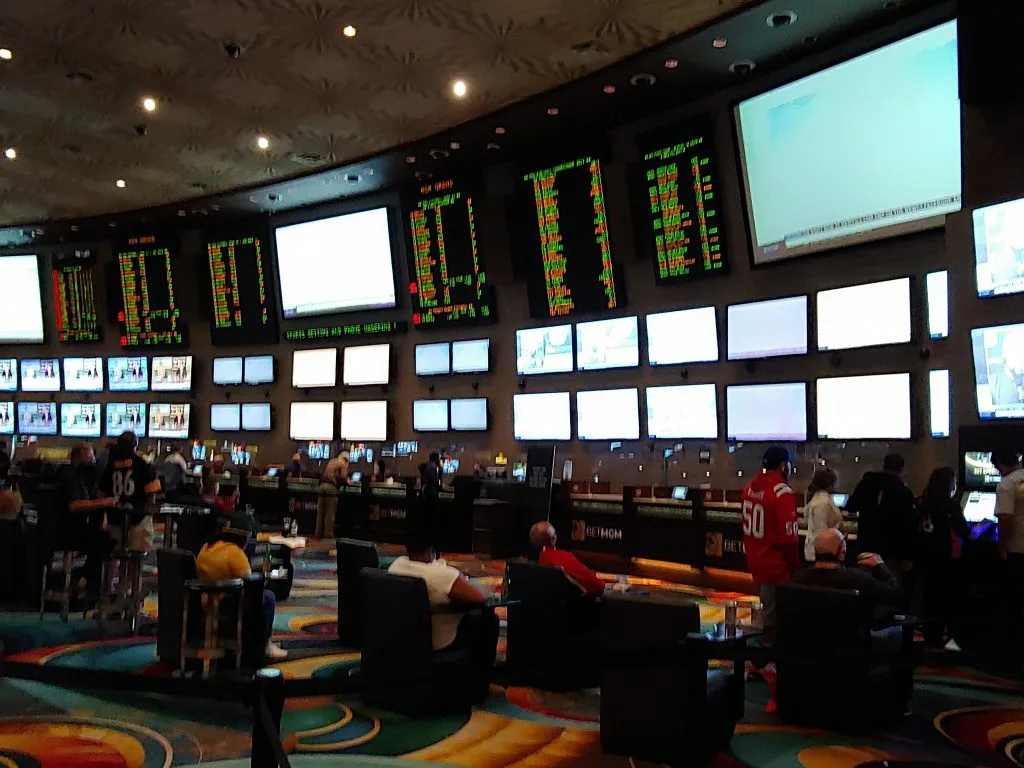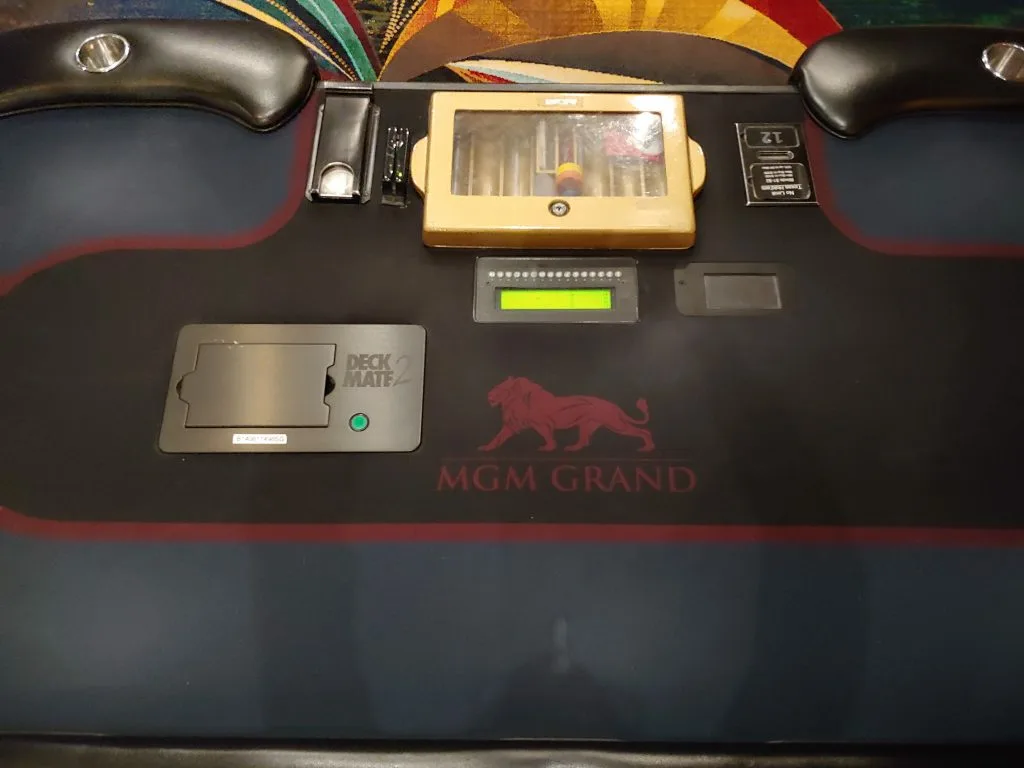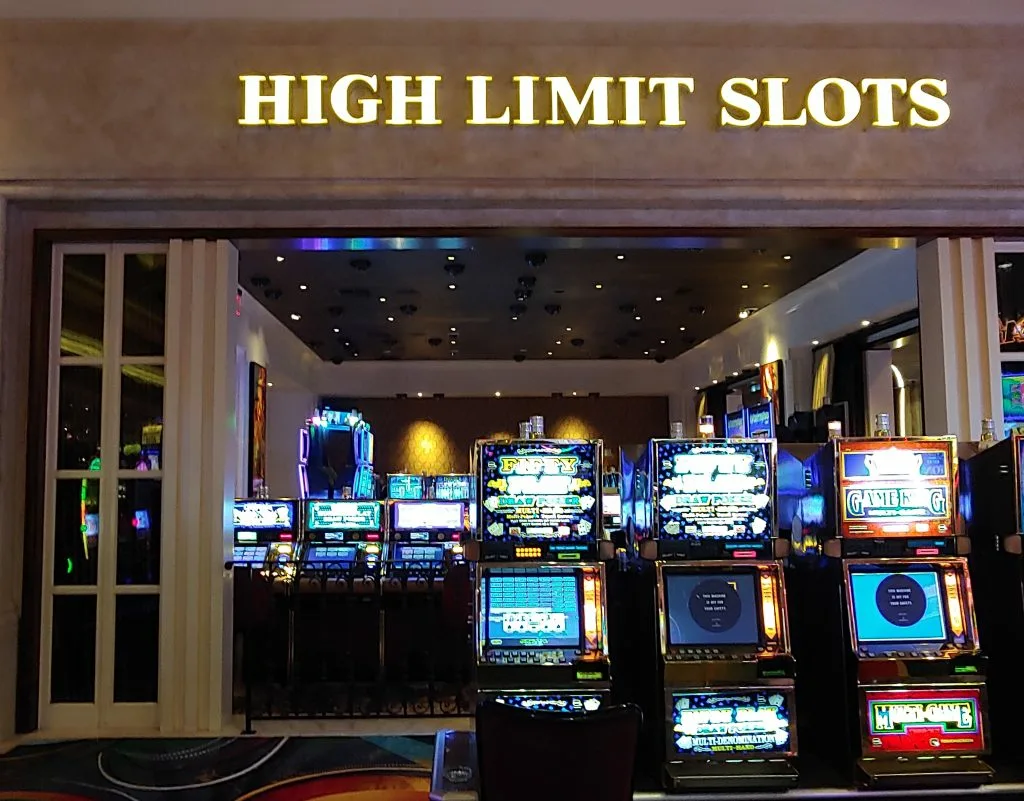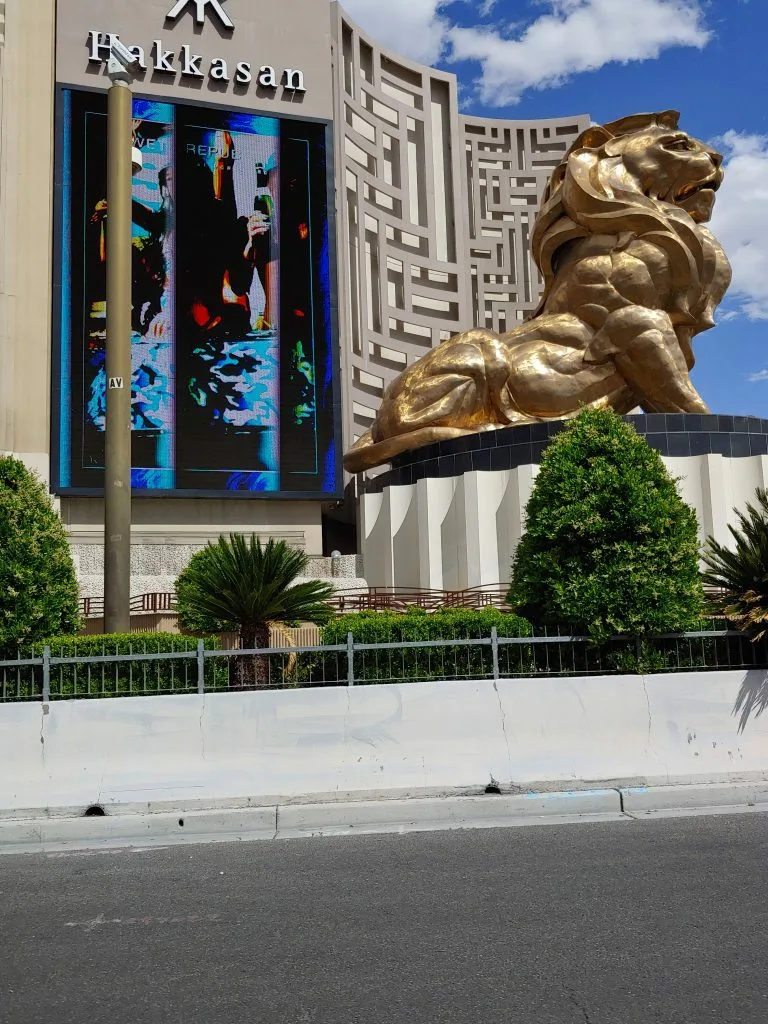 New York-New York
In Las Vegas, you can easily spot New York-New York on the famous Las Vegas Blvd. It stands out with its iconic roller coaster and a replica of the Statue of Liberty. As part of the MGM Resorts family, this property offers a unique advantage when it comes to value gaming. In fact, among all of the company's properties in Las Vegas, New York-New York boasts the lowest minimum bet for 3/2 blackjack. So, if you're looking for some exciting casino action without breaking the bank, this is the place to be.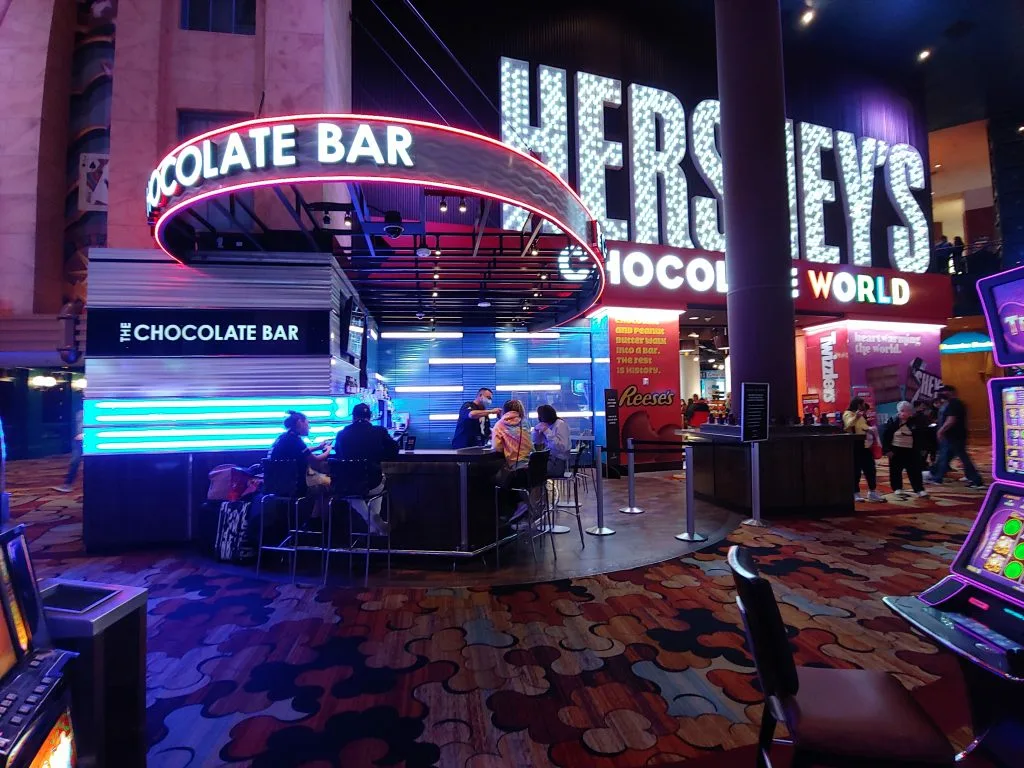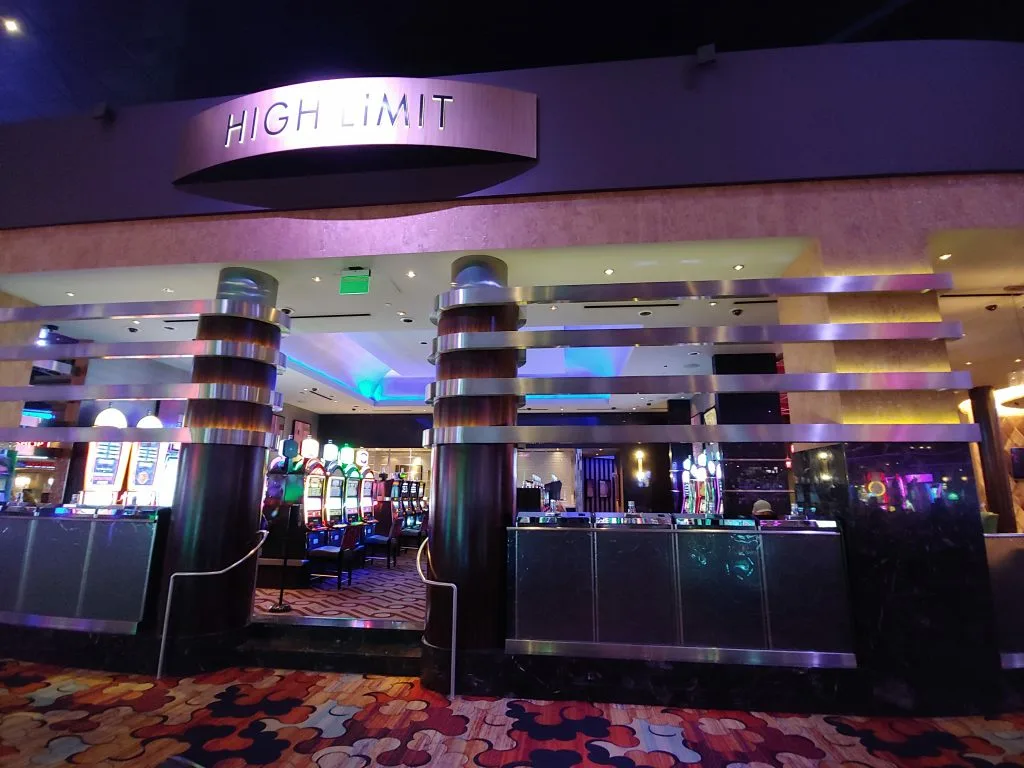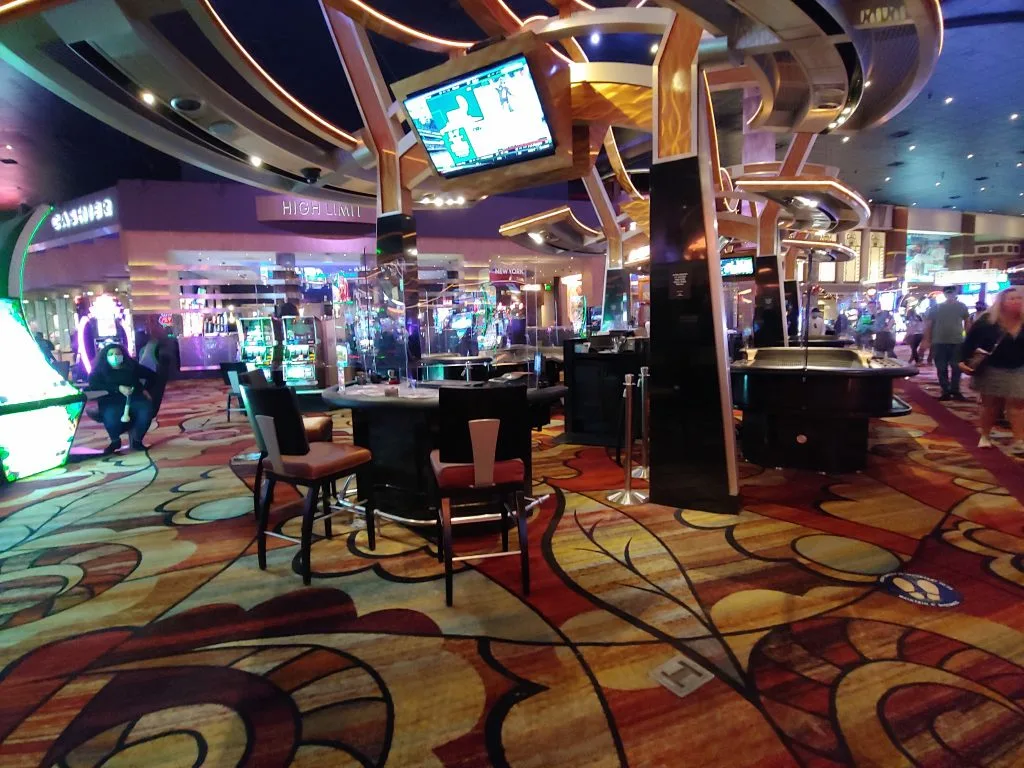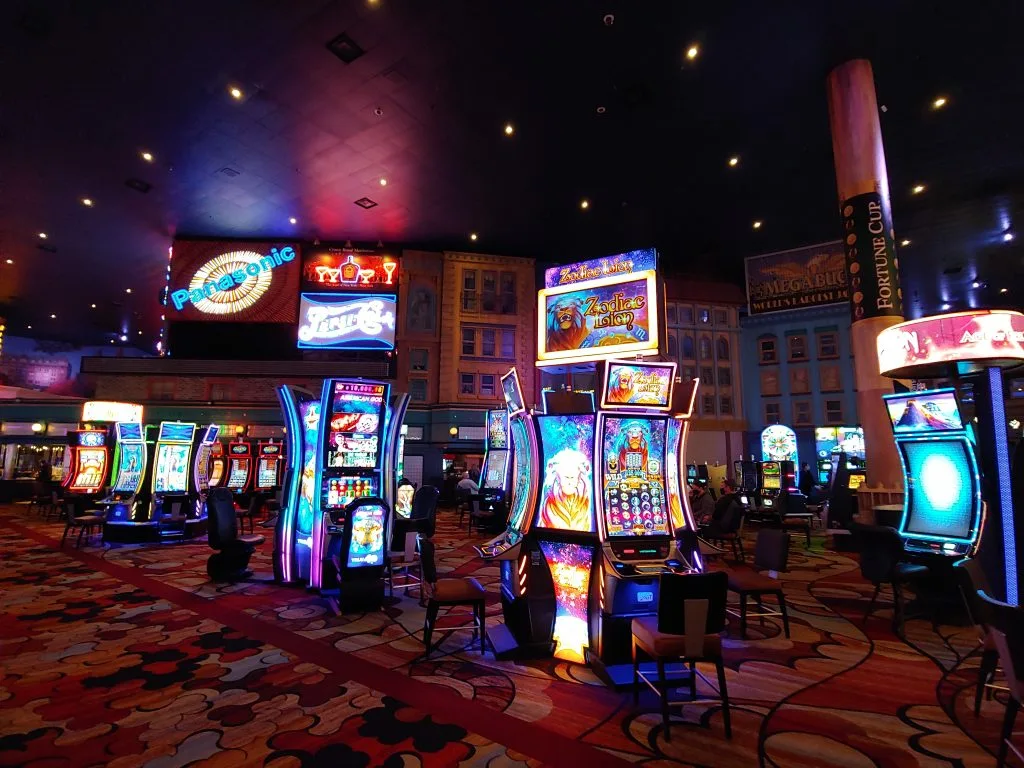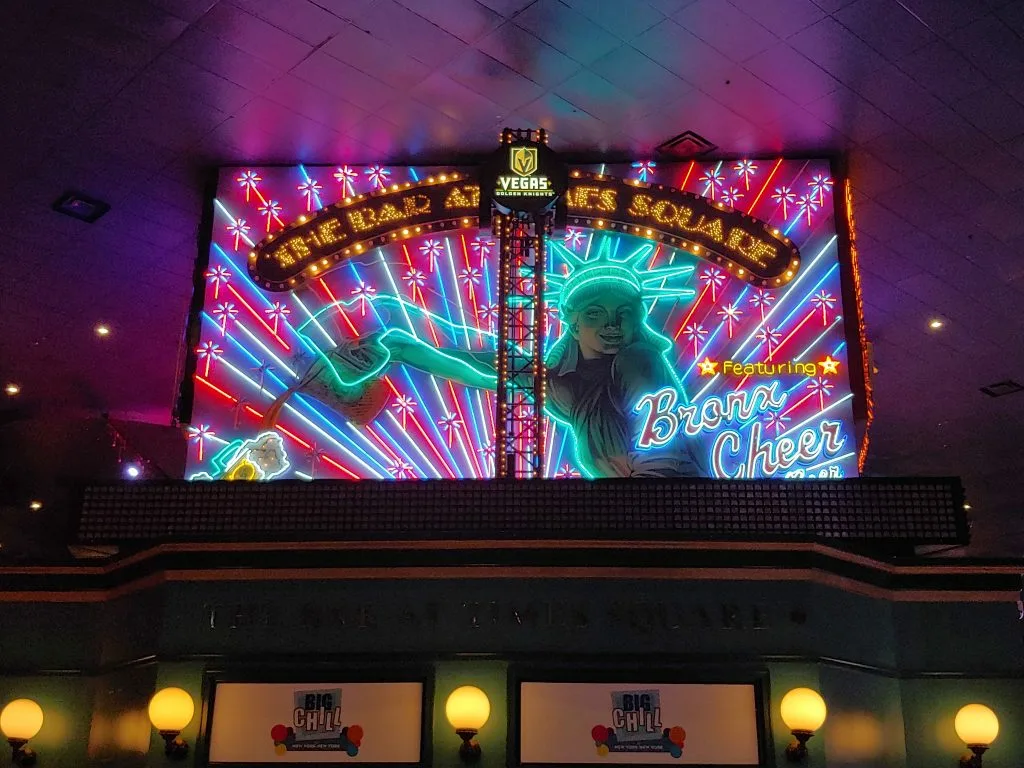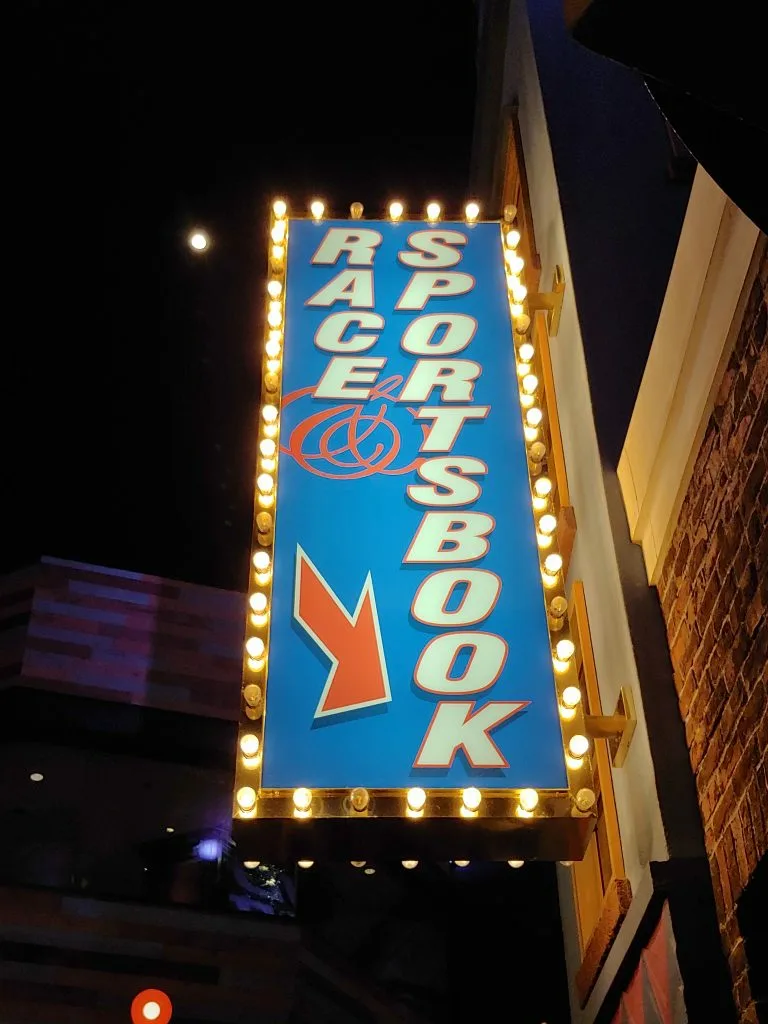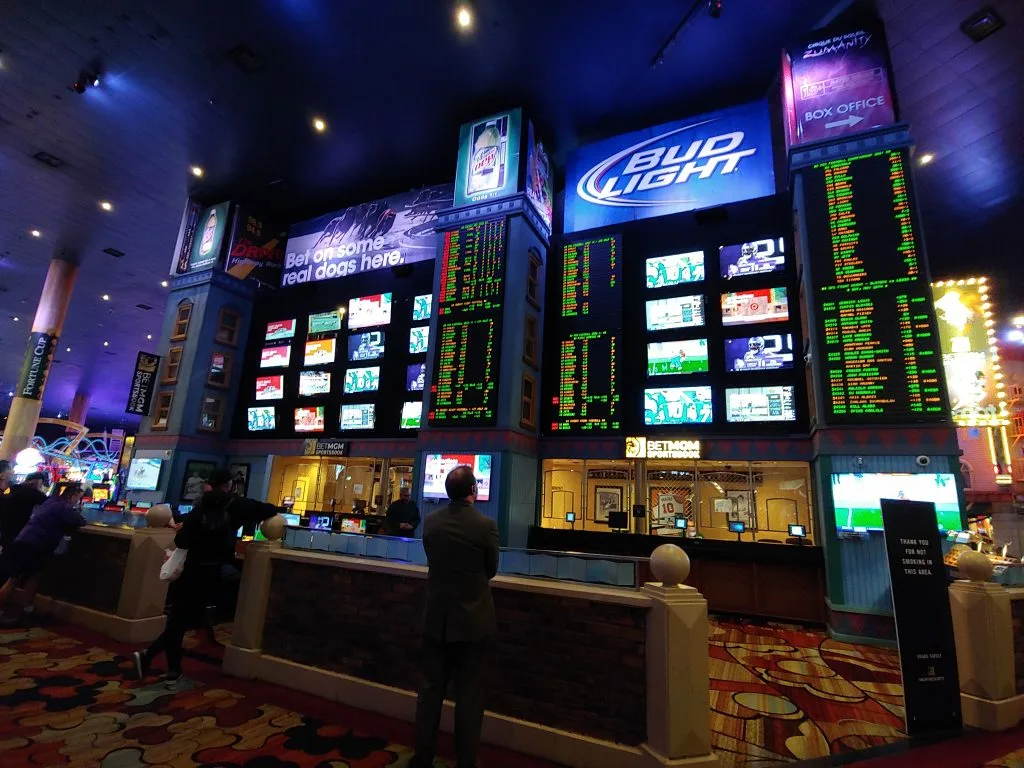 Park MGM
Our Park MGM review is your ultimate guide to the unique features of this Las Vegas casino. Unlike other MGM casinos, Park MGM stands out as the only nonsmoking establishment in the city. Not only does it offer a refreshing smoke-free environment, but it also boasts lower minimum bets and, in certain cases, better odds for its patrons. One of the advantages of choosing Park MGM as your gambling destination is its convenient tram connection to two other renowned casinos, Aria and Bellagio. So, if you're looking for an extraordinary casino experience in Las Vegas, look no further than Park MGM. Discover more about this exceptional establishment in our comprehensive review.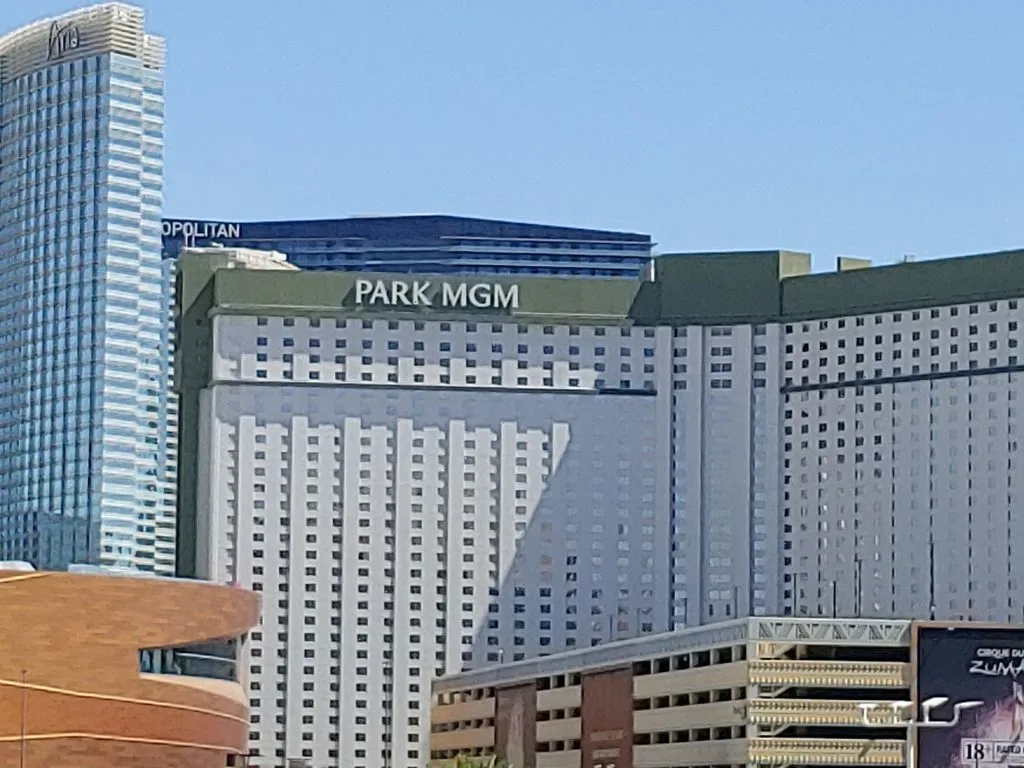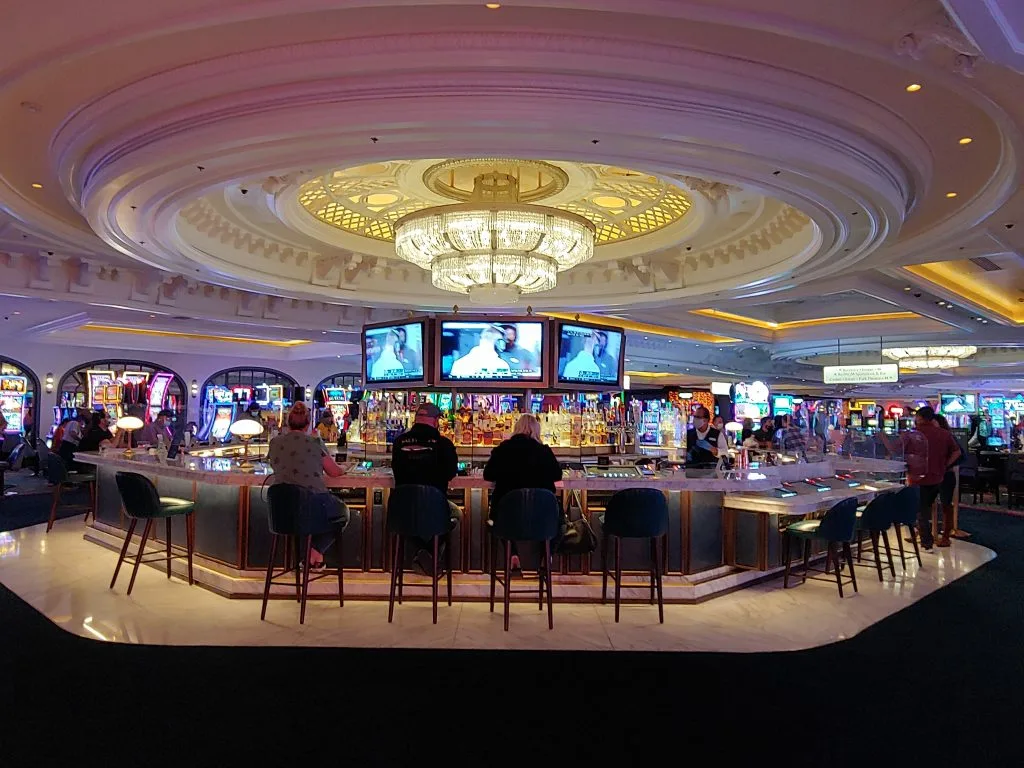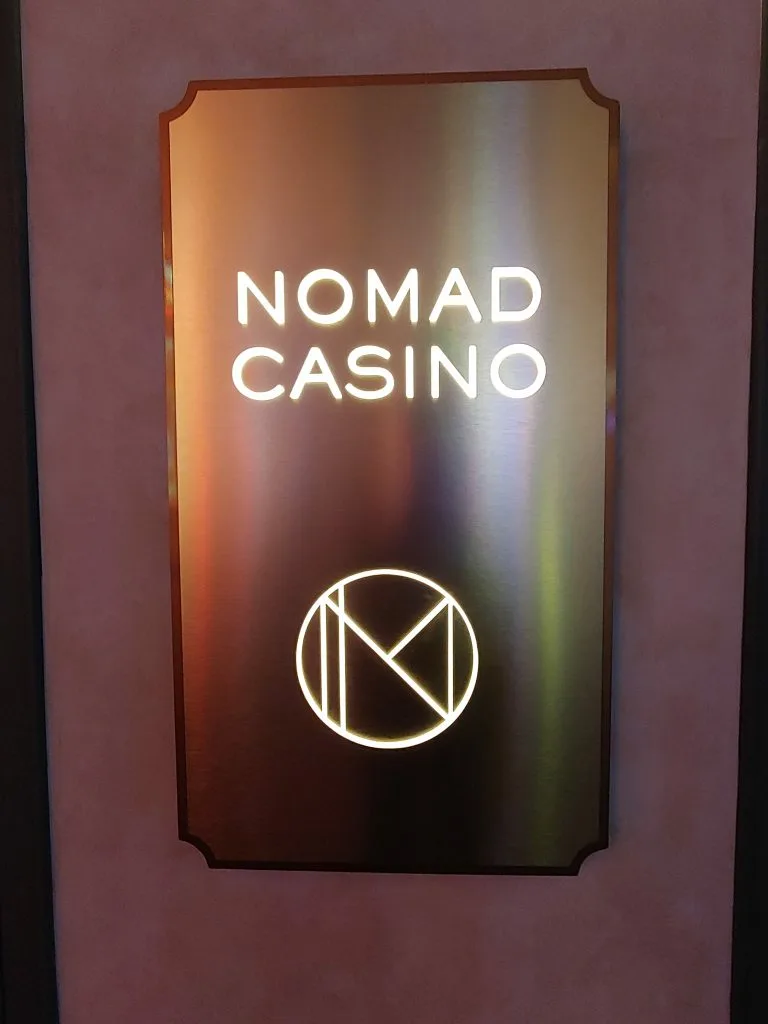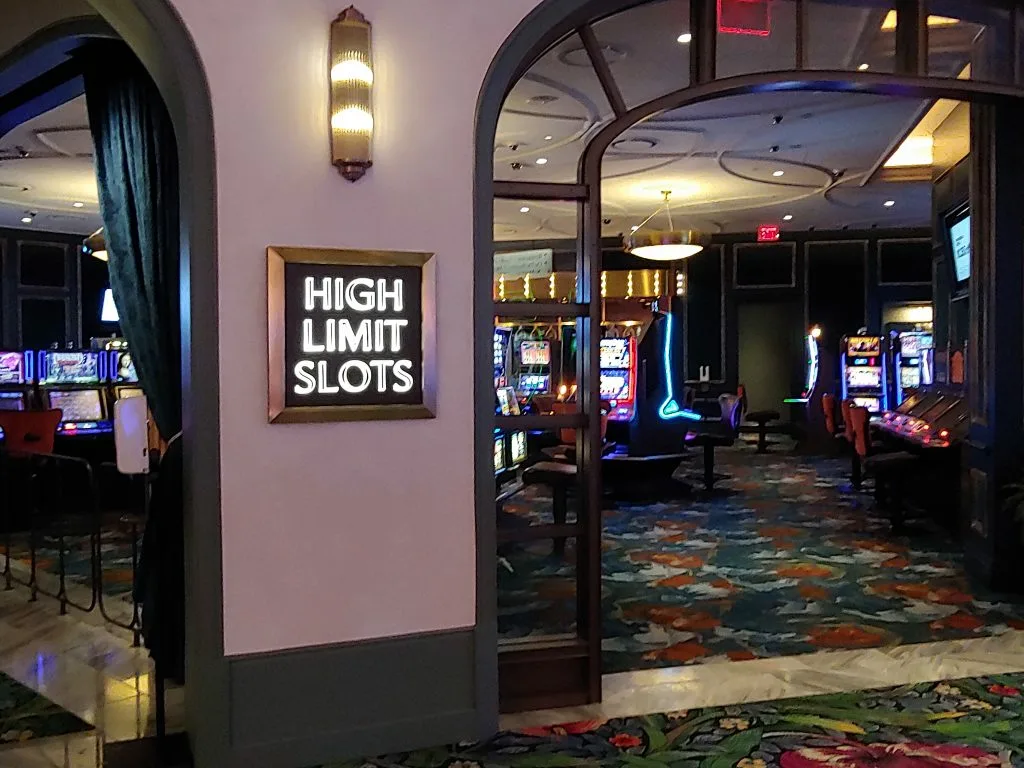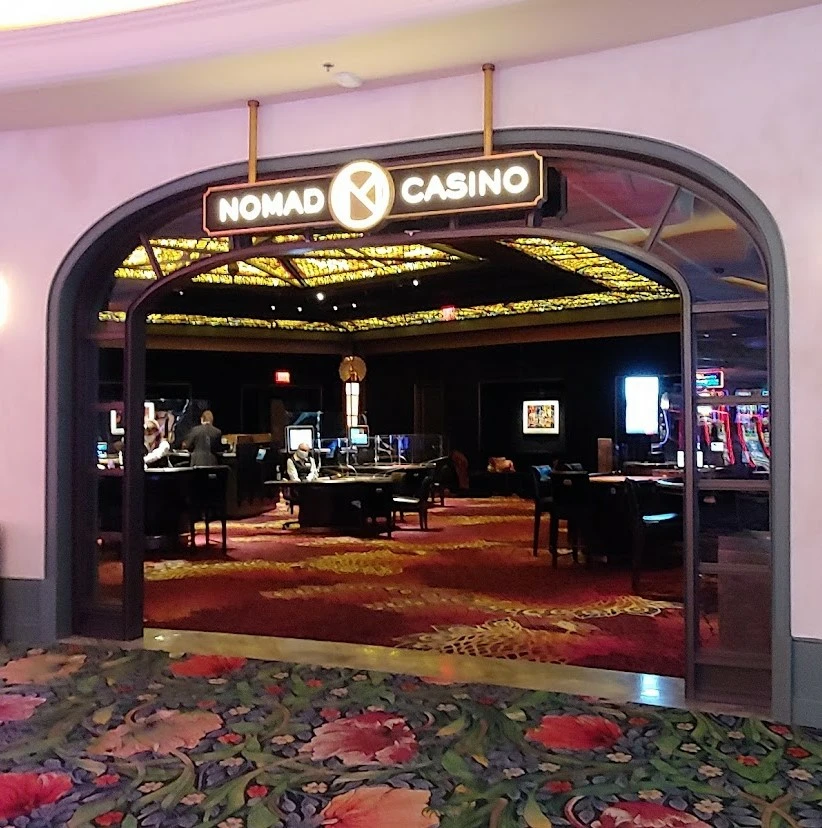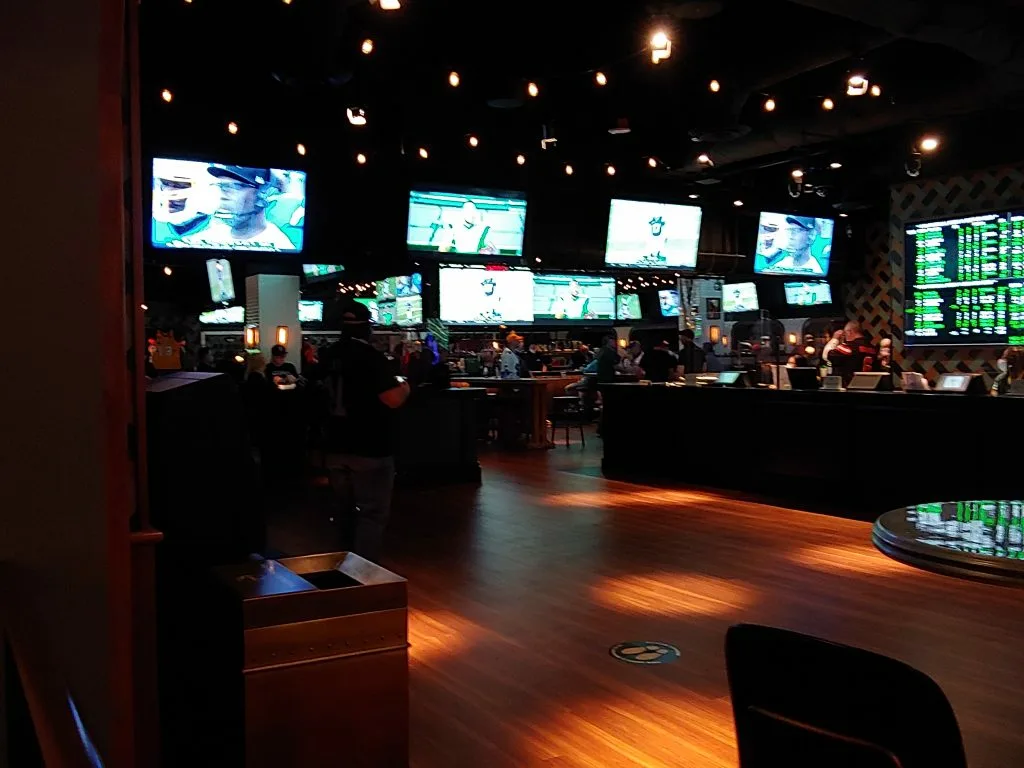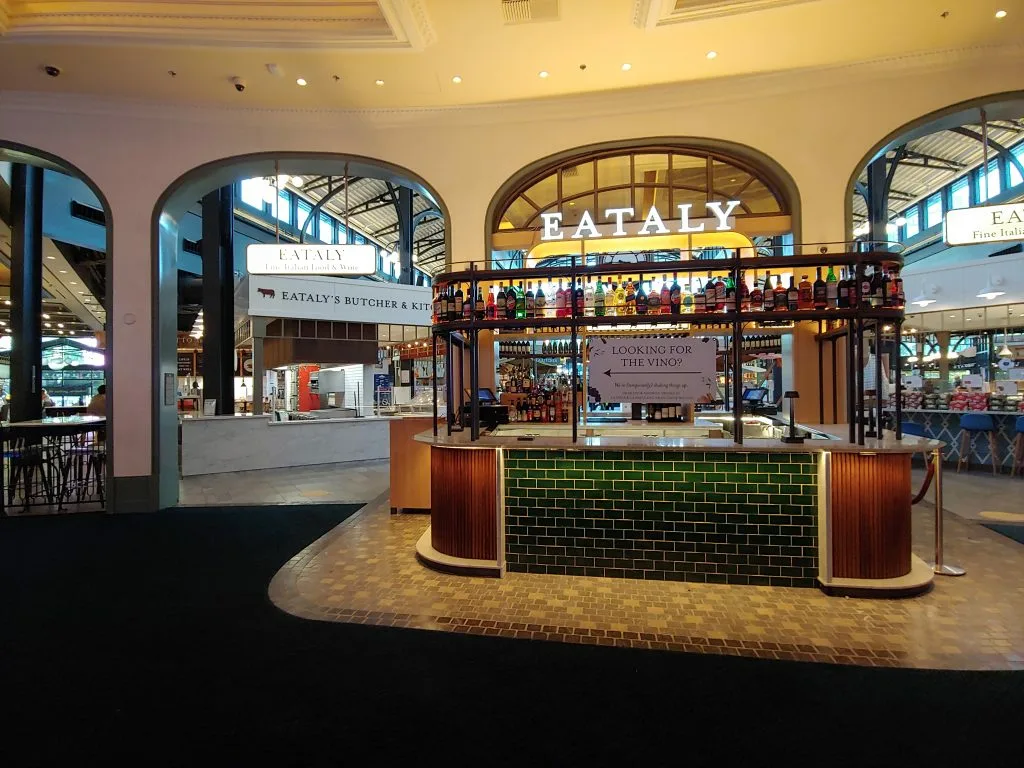 Tropicana
Bally's, the operator, owns the solitary casino on the south end of the Las Vegas Strip, which sets it apart from the holdings of MGM Resorts. When taking into account its prime location, Tropicana truly offers excellent value. In terms of gaming options, players can indulge in $10 table games and $25 3/2 double-deck blackjack, making for an enticing experience. Notably, the $1 bar top video poker at Tropicana reigns supreme in terms of quality among its counterparts on the Las Vegas Strip. However, it is important to note that in the foreseeable future, Tropicana might face demolition to make way for a baseball stadium.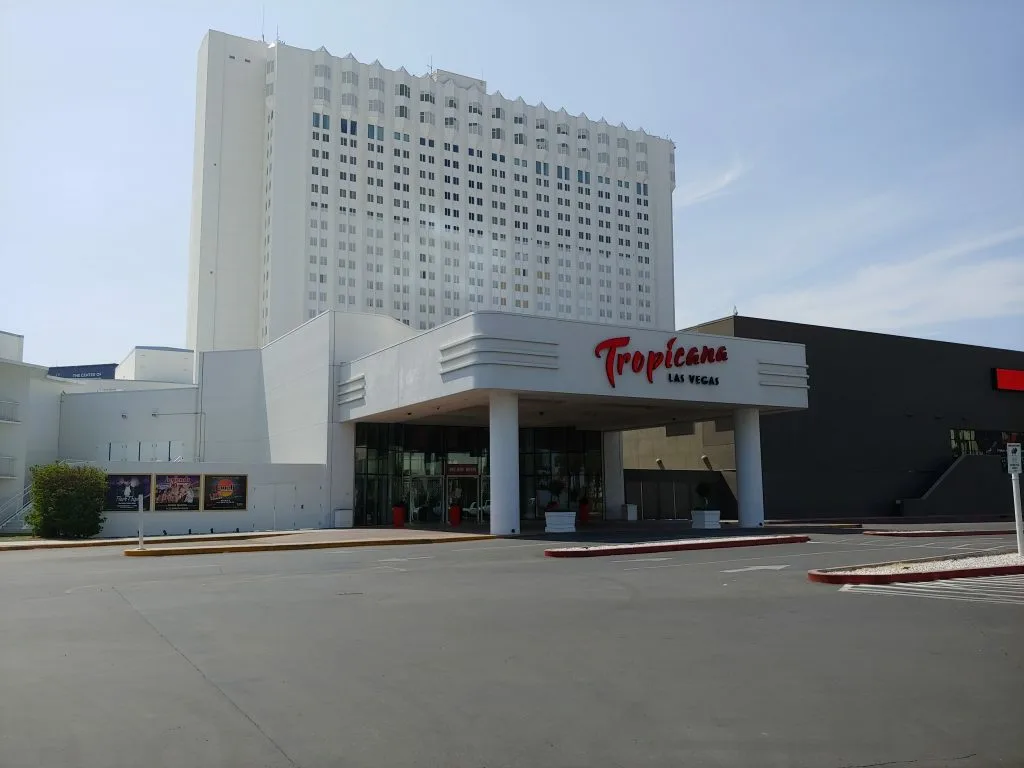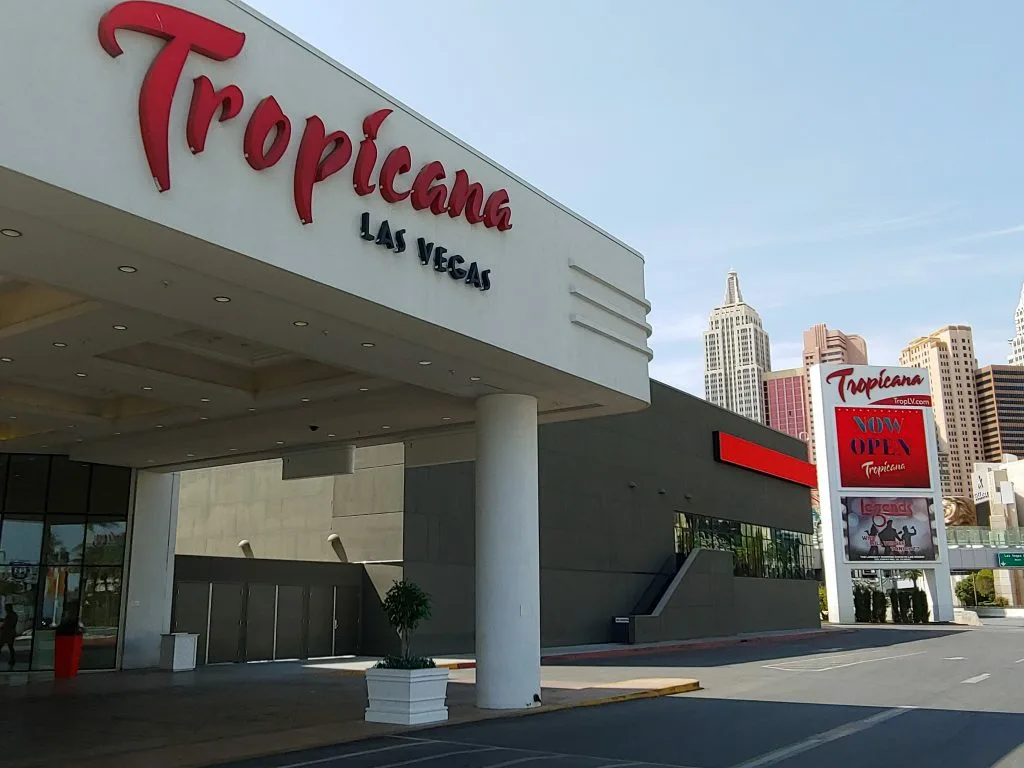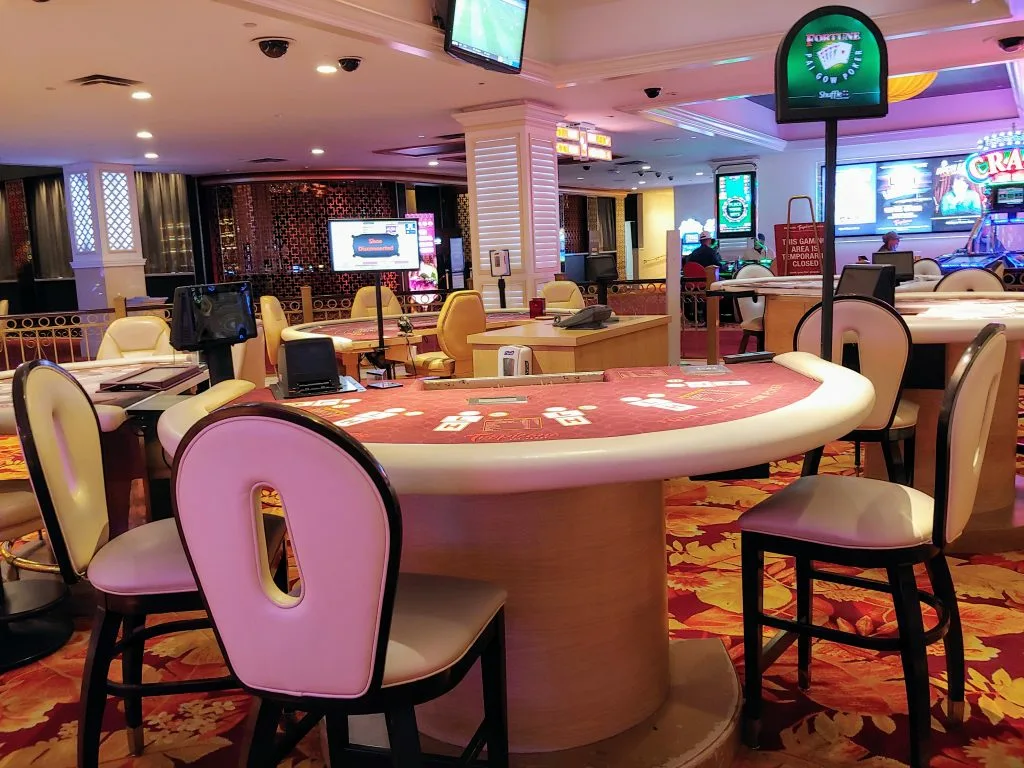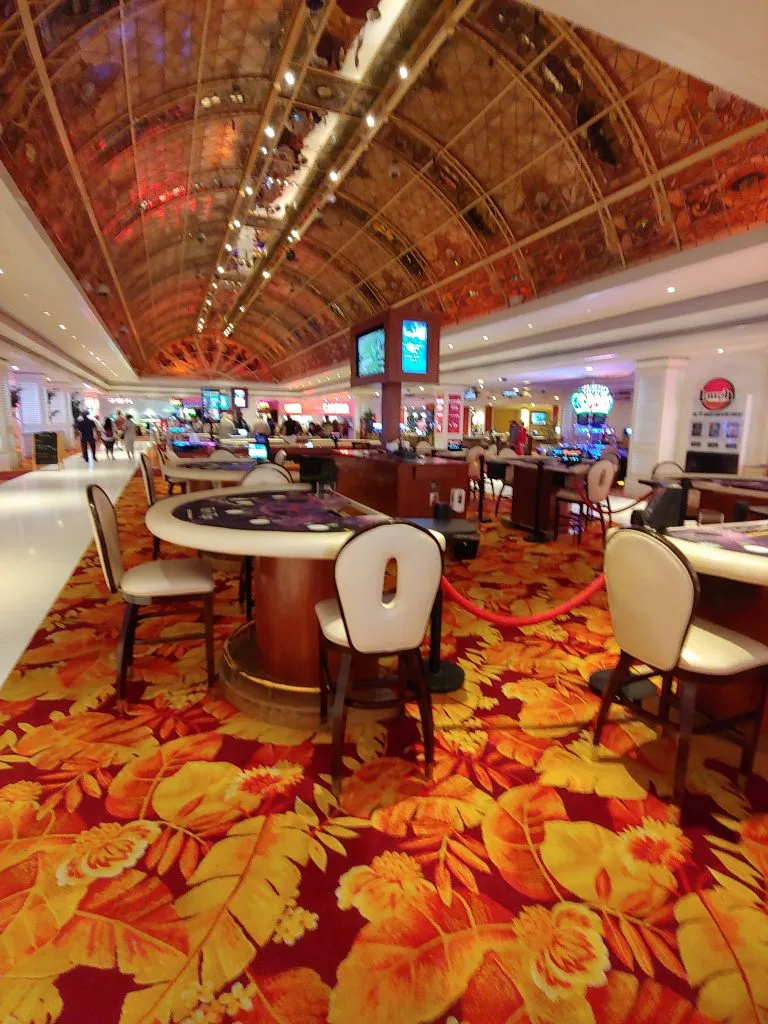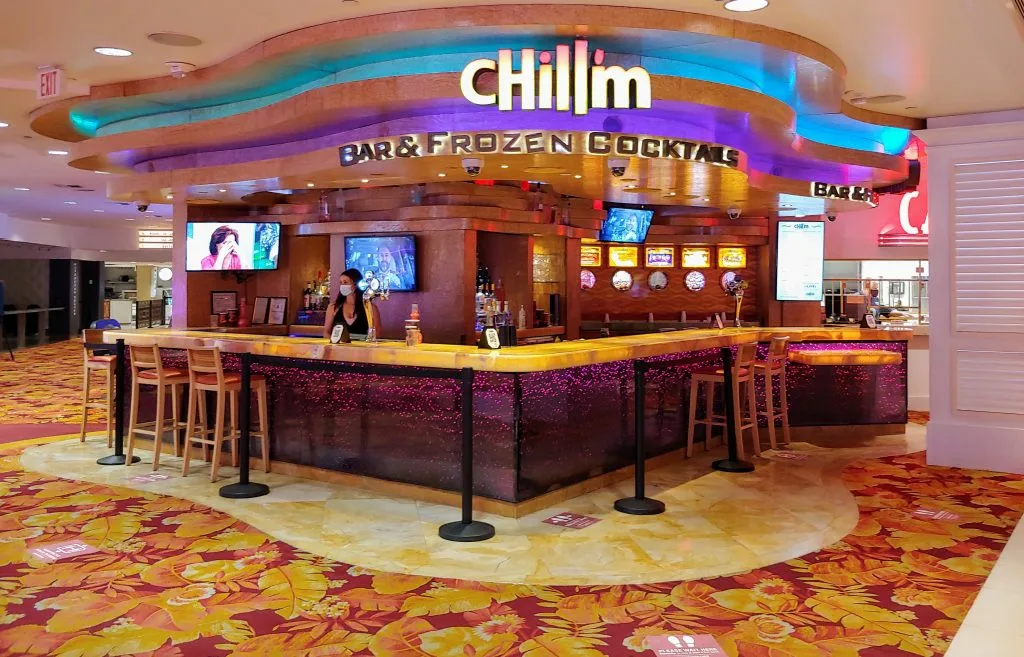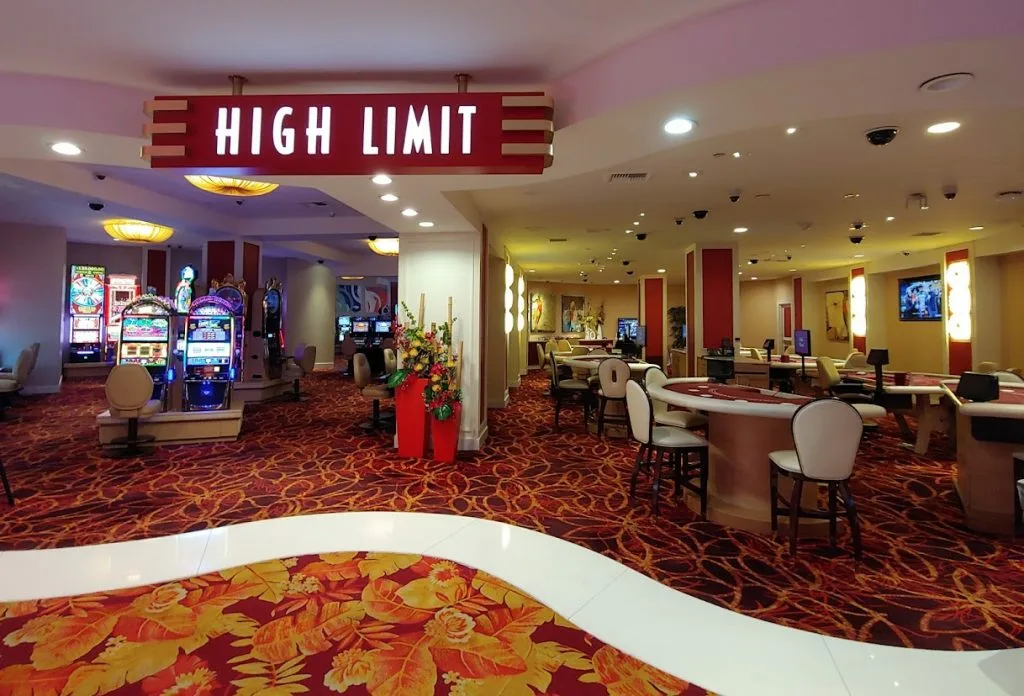 The heart of the Las Vegas Boulevard
The starting point of the central area of the Las Vegas Strip is marked by Mirage and Harrah's towards the north, while it concludes at Planet Hollywood and Cosmopolitan towards the south.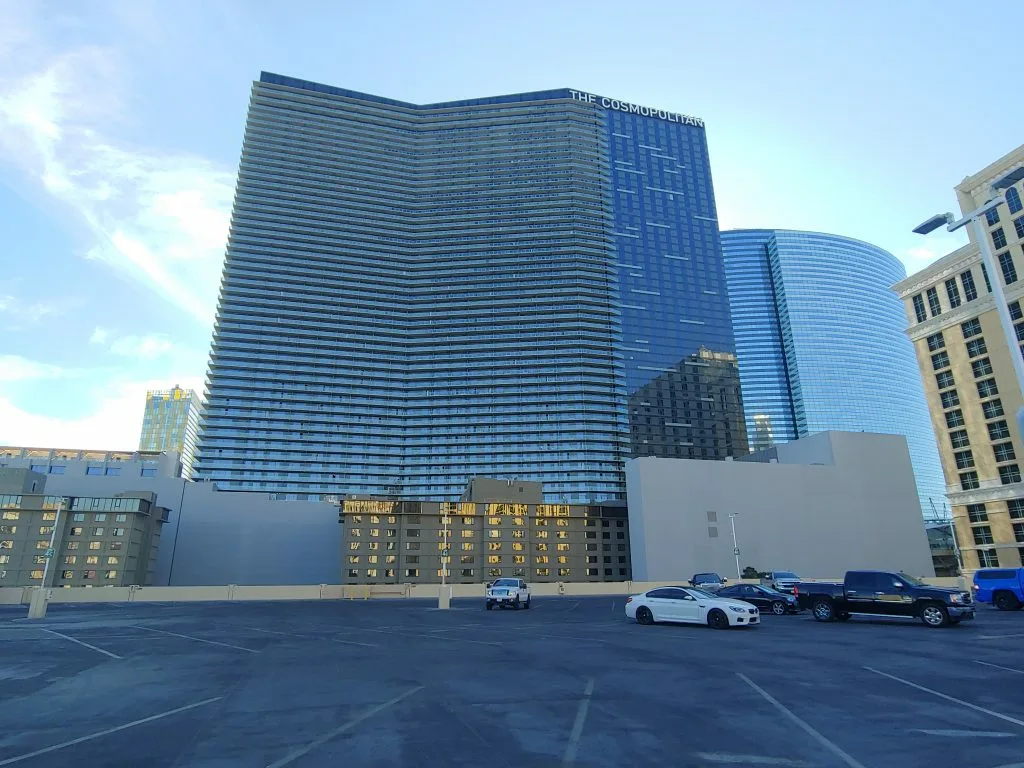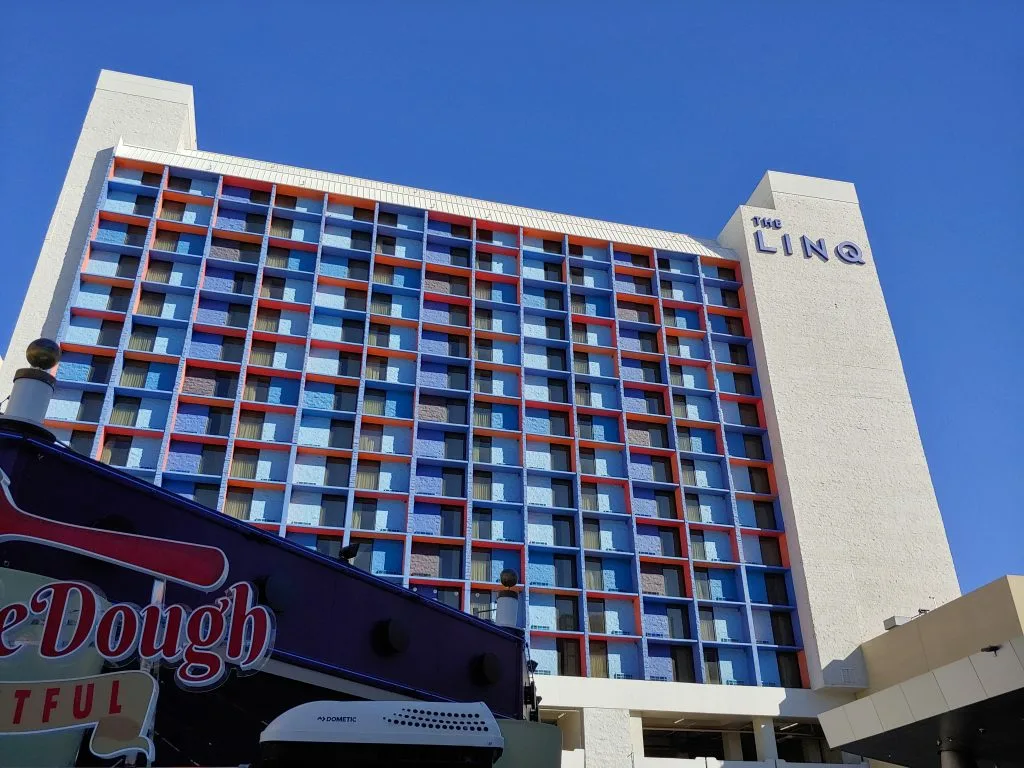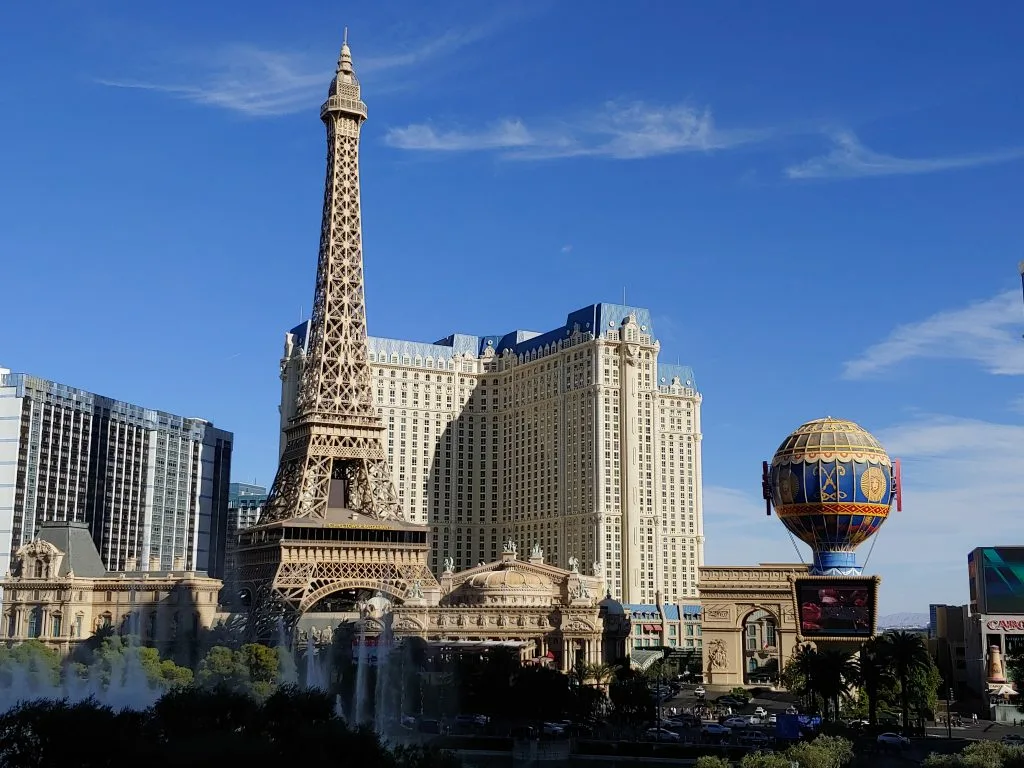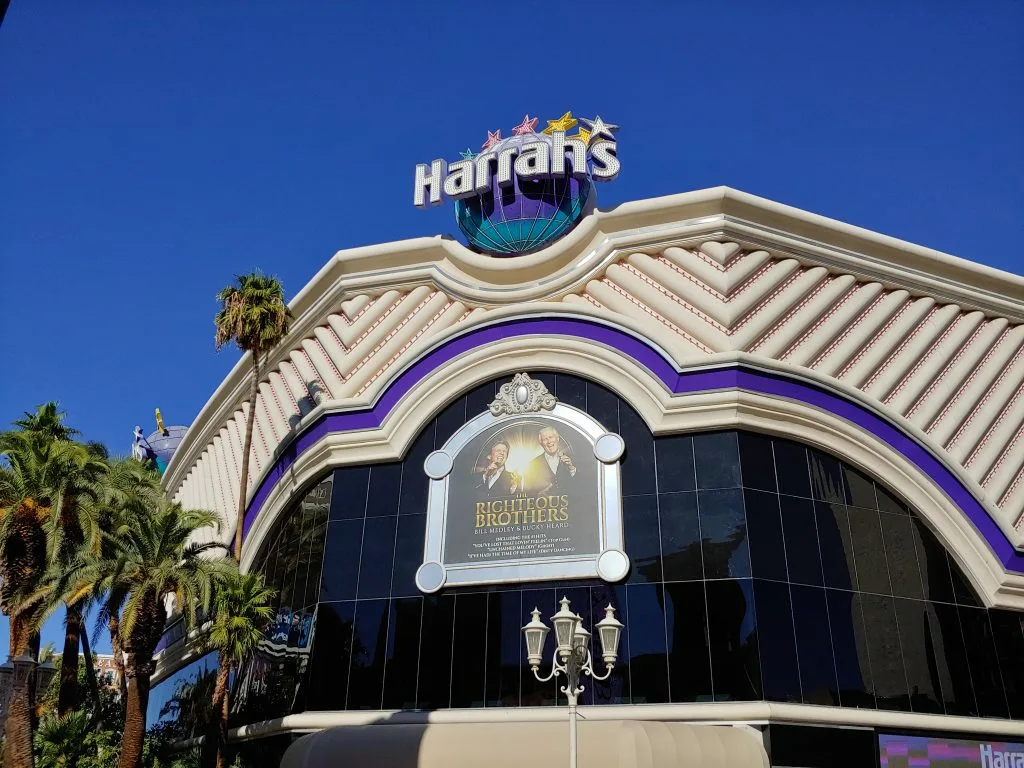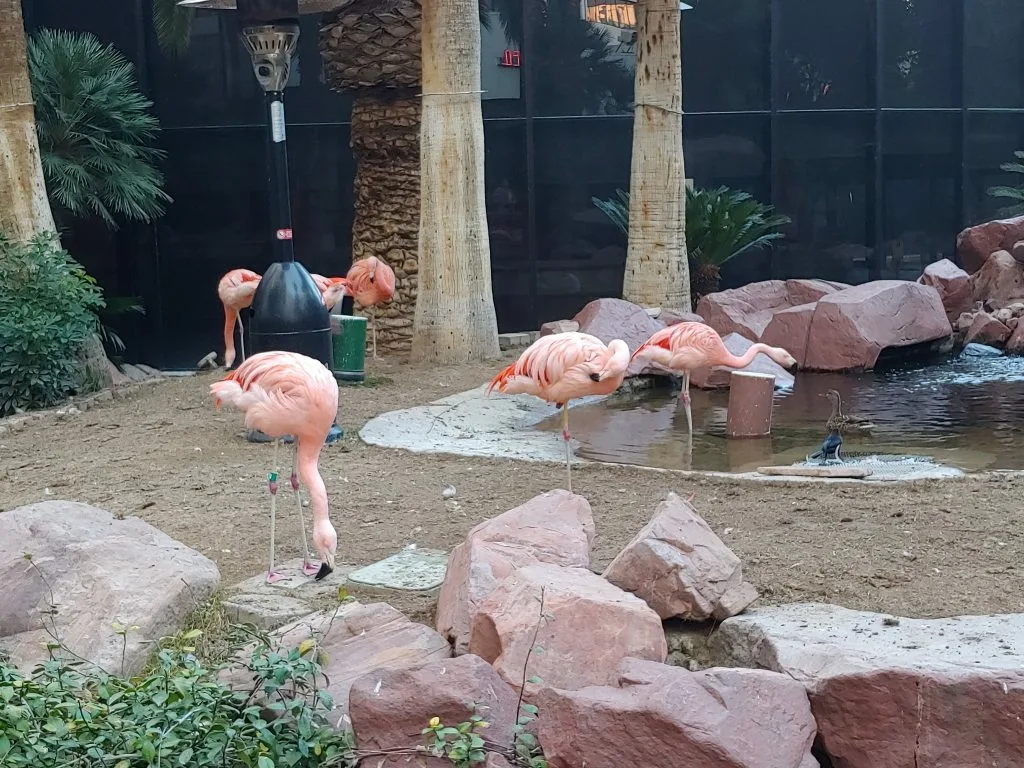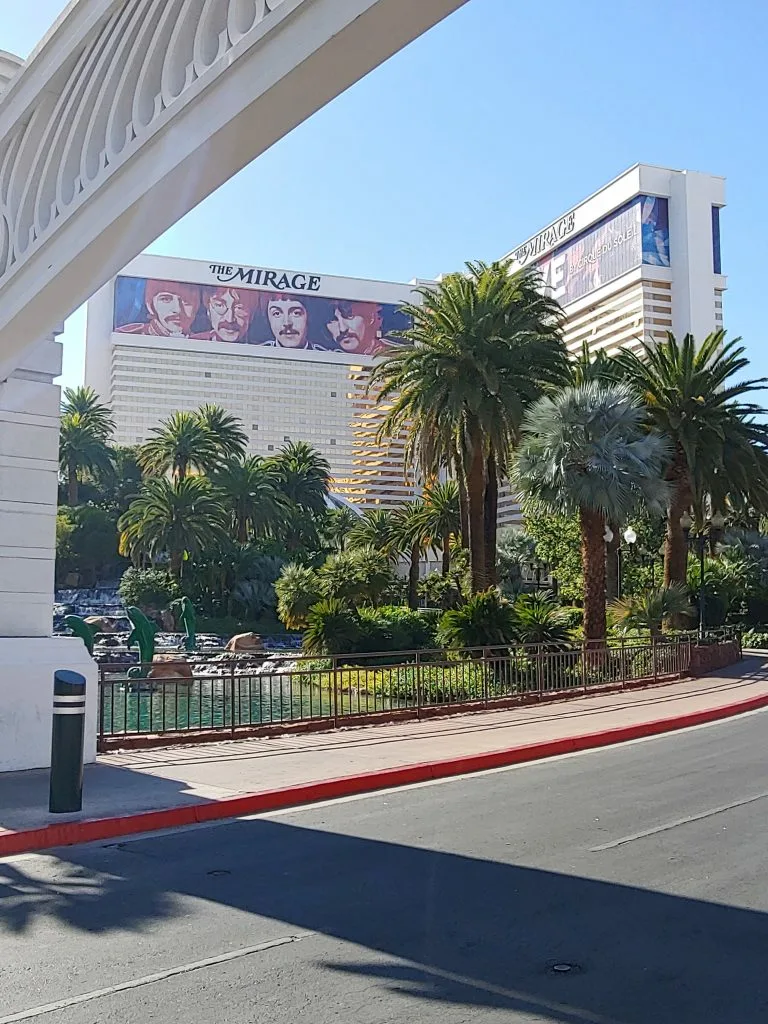 Bellagio
Bellagio, an iconic Las Vegas establishment, holds a special place in the hearts of many. Renowned for its magnificent fountains, this resort captures the essence of luxury and entertainment. Notably, it boasts an extensive array of table games, making it a paradise for avid gamblers. Additionally, Bellagio offers a state-of-the-art sportsbook and a captivating poker room, ensuring that every guest's gaming desires are satisfied. To make exploring the Las Vegas Strip even more convenient, a tram seamlessly connects Bellagio to Aria and Park MGM, granting visitors easy access to nearby attractions. For those seeking more in-depth information about the offerings at Bellagio, our comprehensive casino review provides all the necessary details.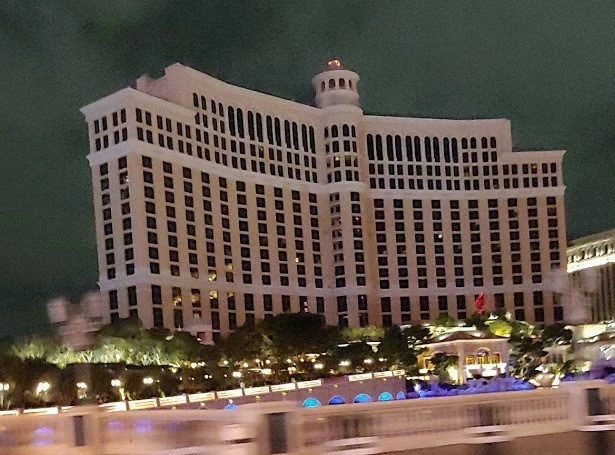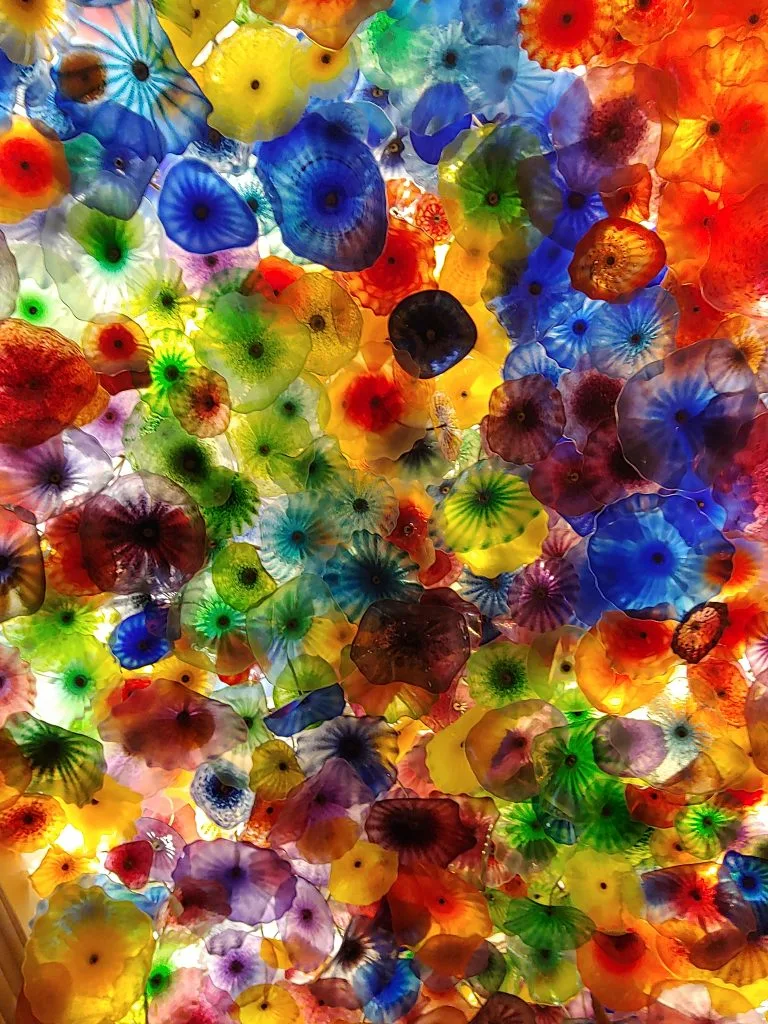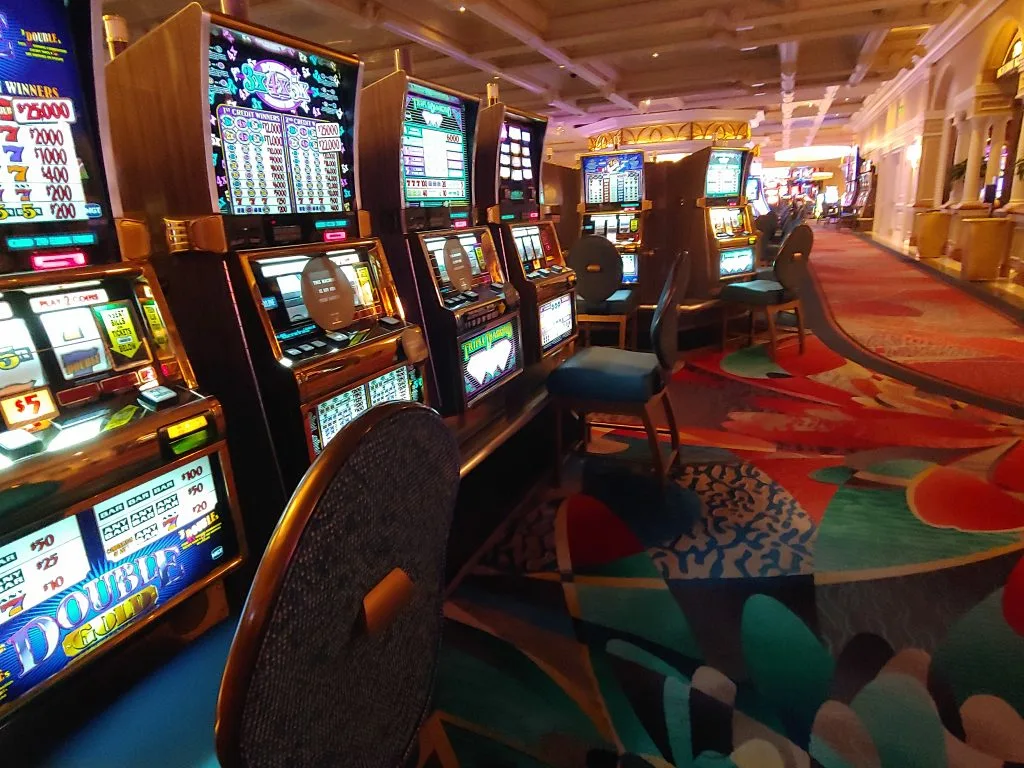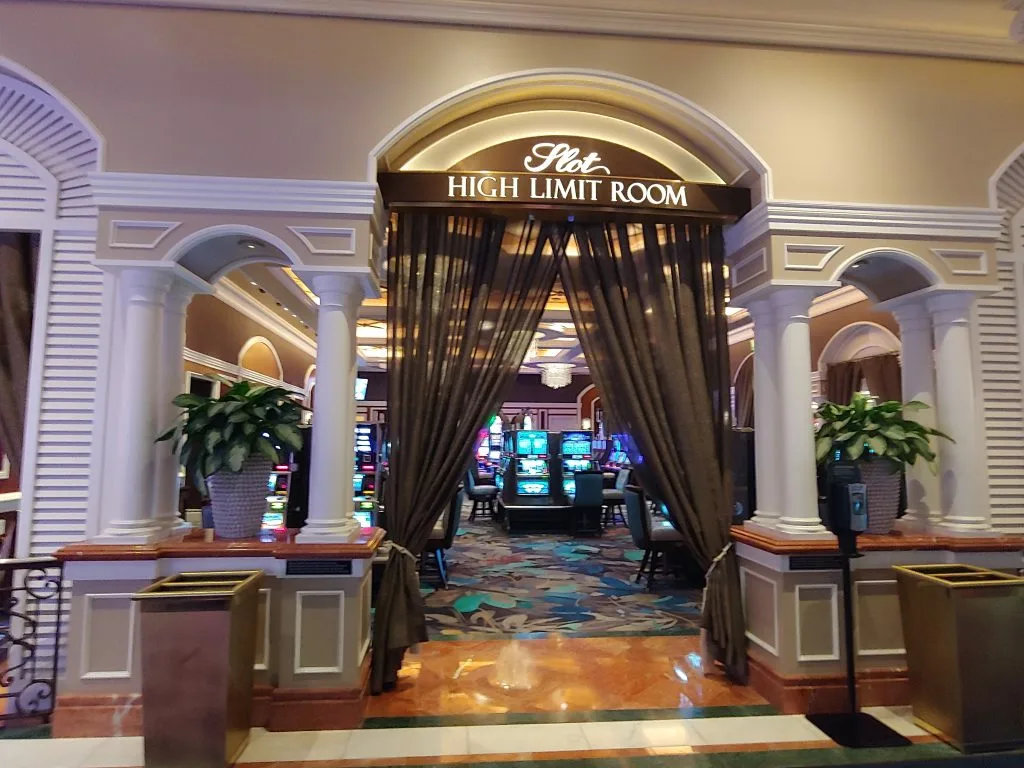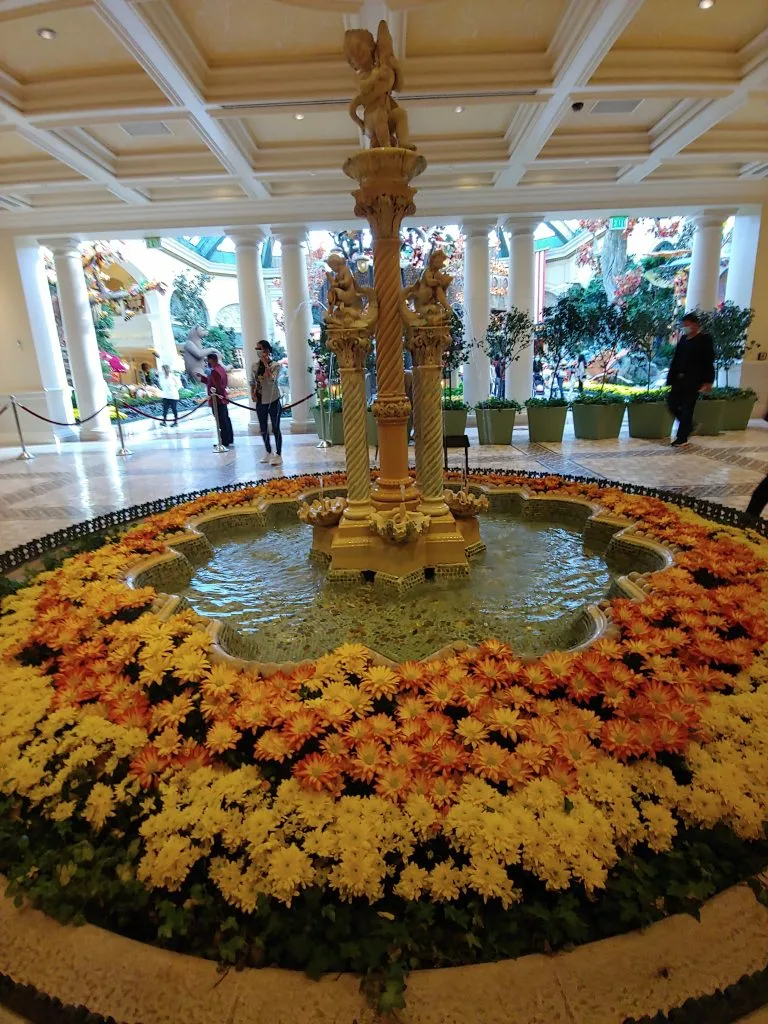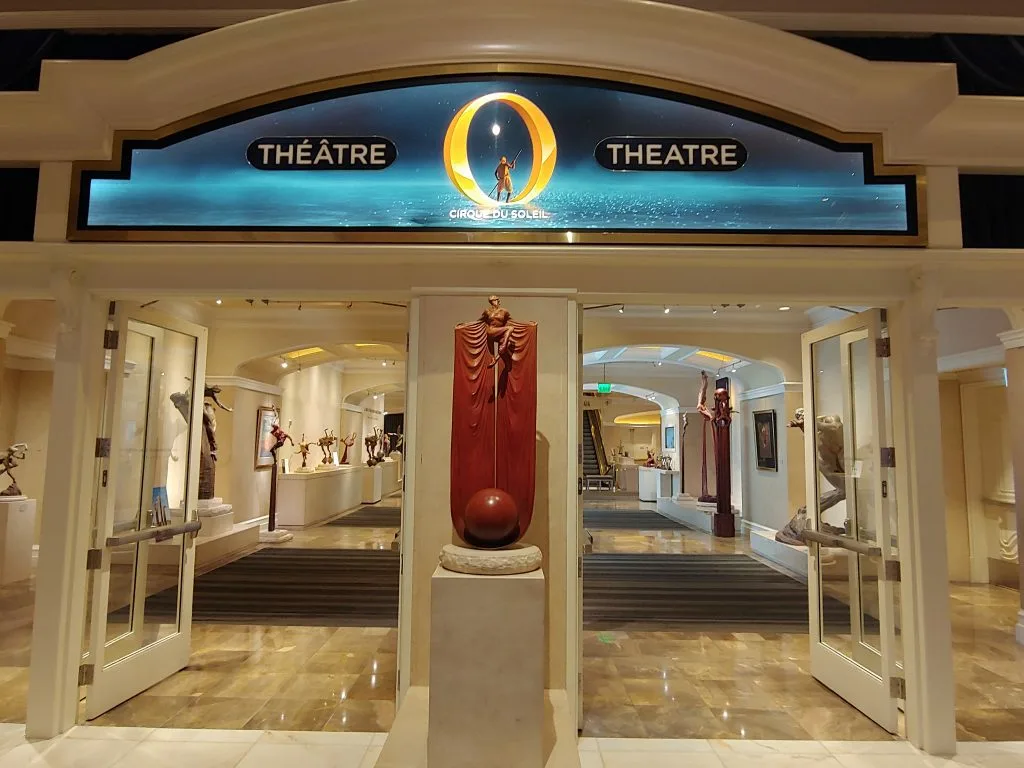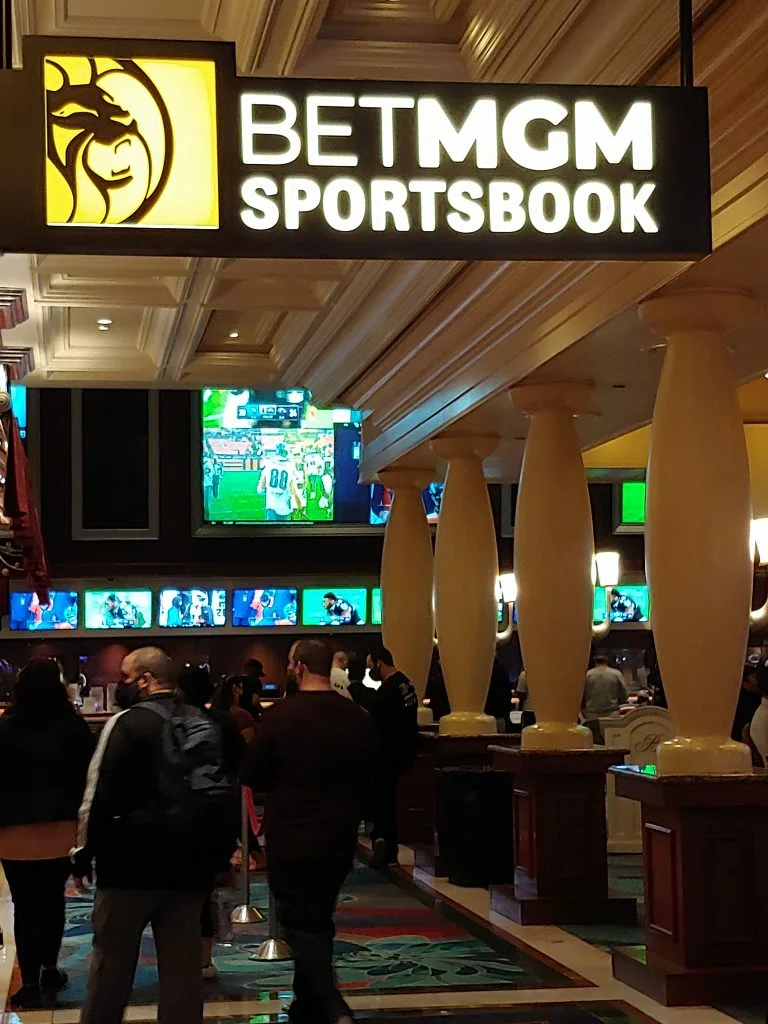 Caesars Palace
I had the pleasure of visiting Caesars Palace in Las Vegas, which is the flagship casino of the renowned Caesars Entertainment. This luxurious establishment boasts the best high limit video poker game you can find in the entire city. What sets Caesars Palace apart from other casinos within the same company is that its table games often feature unique rules and variations. Moreover, the property also houses an expansive poker room where enthusiasts can indulge in their favorite card game, as well as a state-of-the-art Caesars Sportsbook for sports betting aficionados. If you're seeking more information about this prestigious casino, look no further than our comprehensive Caesars Palace review, where you'll find all the intricate details you need.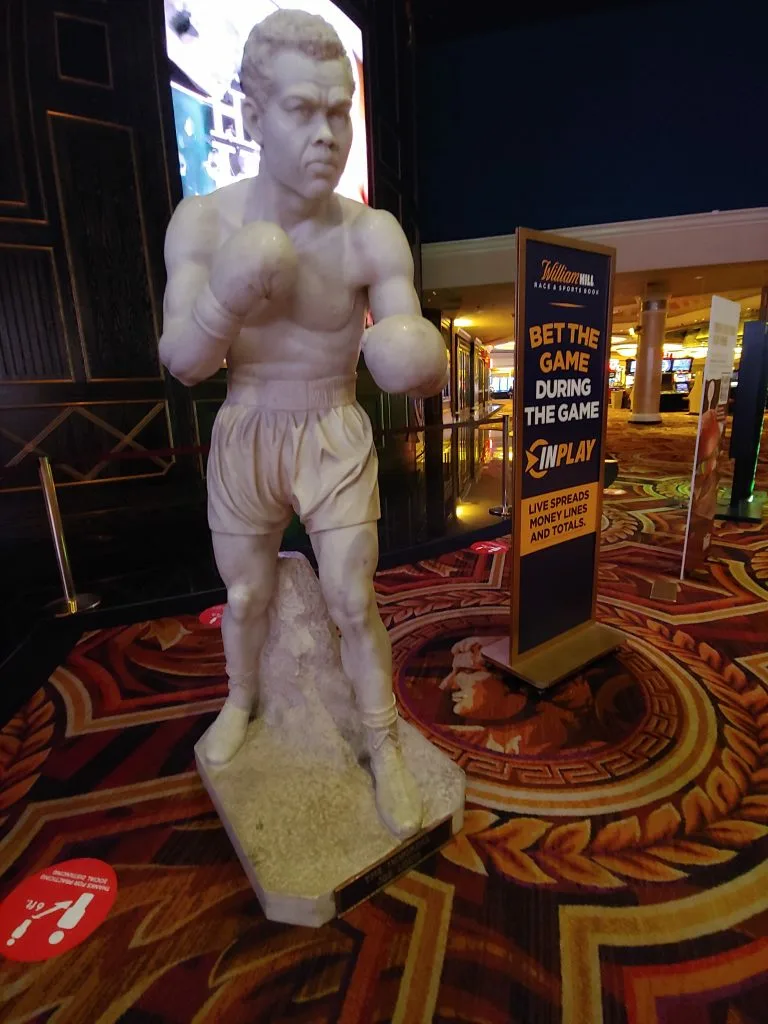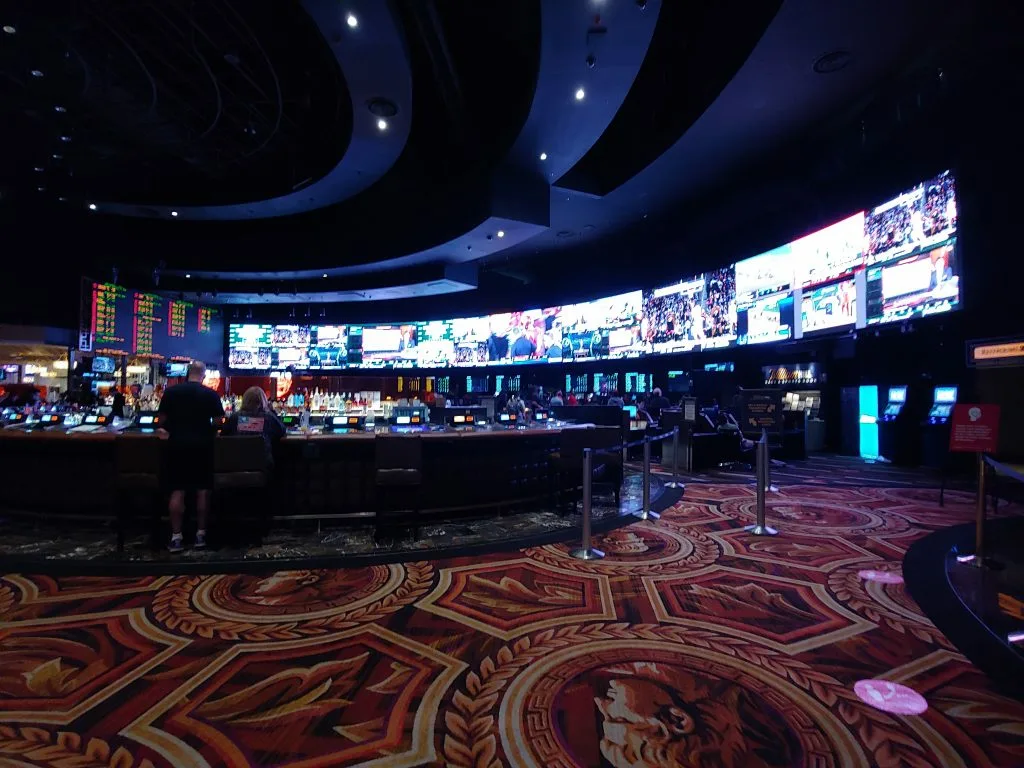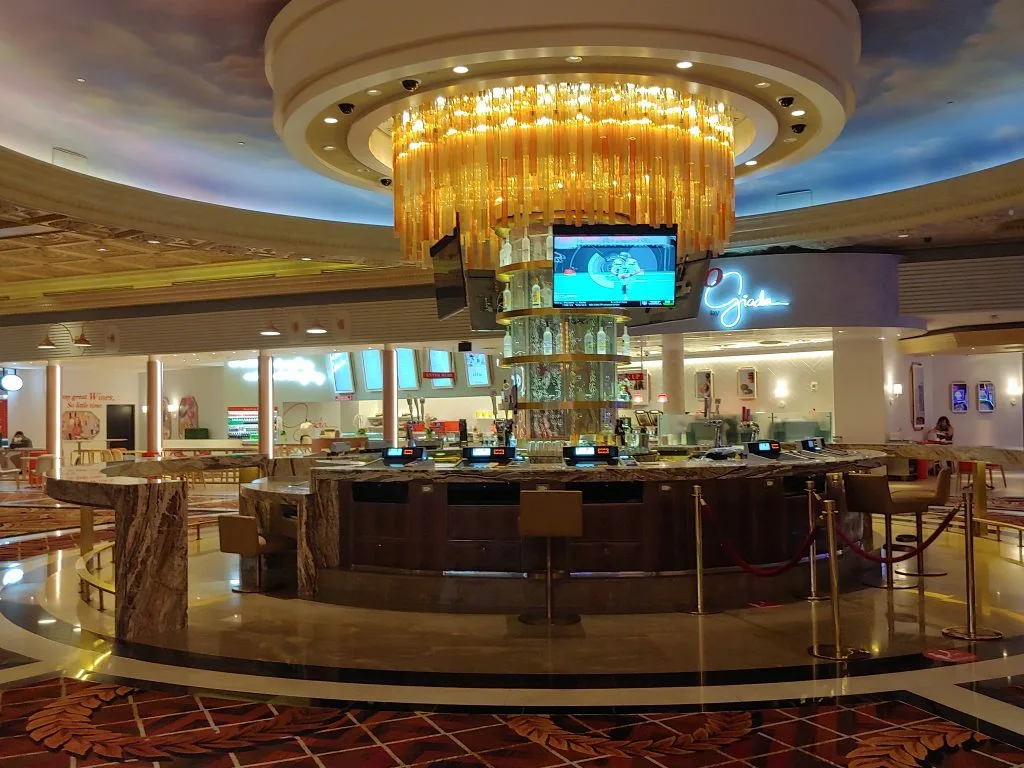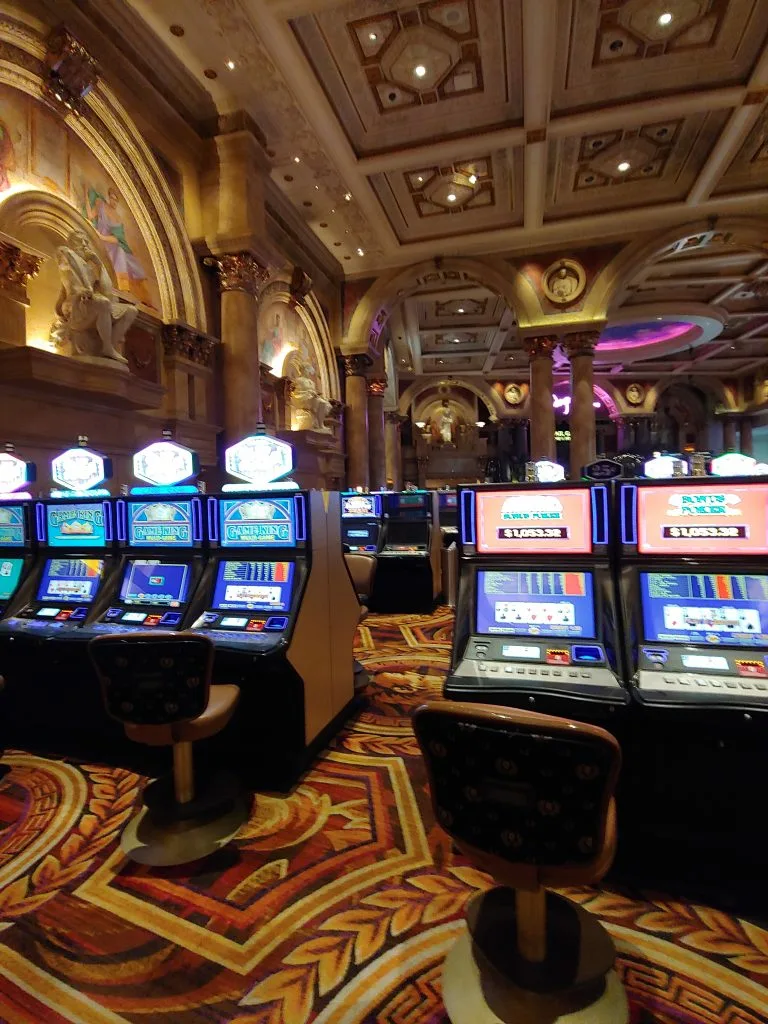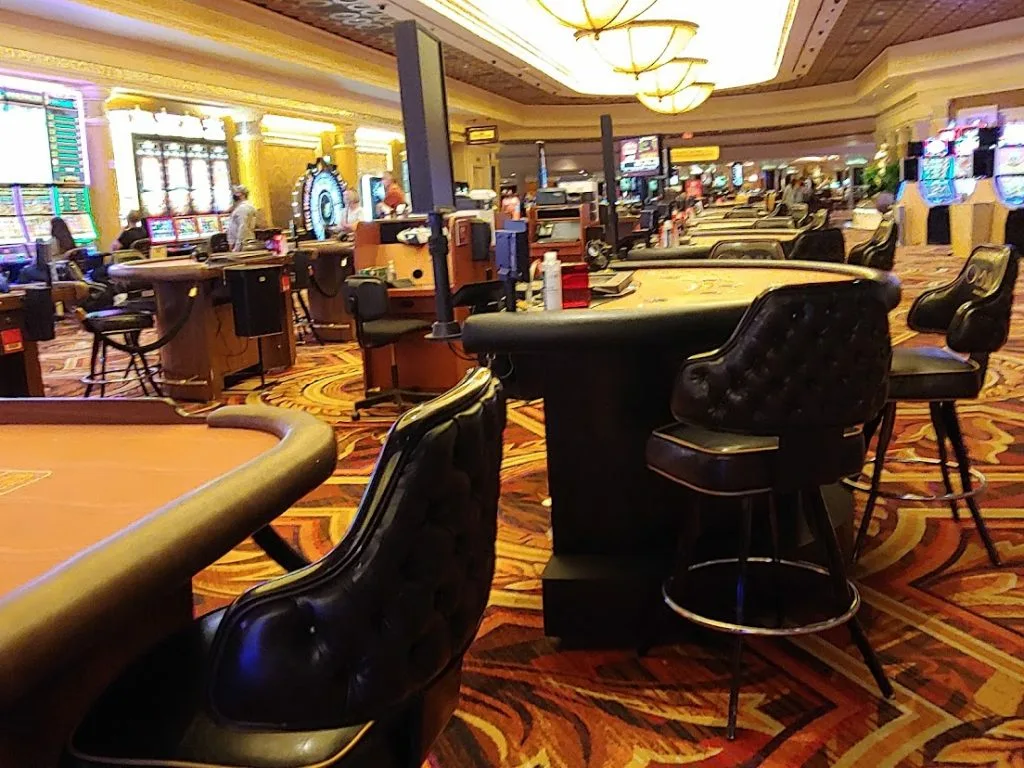 Cosmopolitan
The Las Vegas Strip houses the magnificent Cosmopolitan, a lavish casino owned by MGM Resorts. This opulent establishment not only provides top-notch gambling experiences but also boasts a wide array of luxurious accommodations and dining choices. What sets it apart from other hotels in Las Vegas is the fact that some of its rooms offer the rare amenity of balconies, allowing guests to savor breathtaking views of the city. Additionally, the property features an expansive sportsbook and multiple table game pits, ensuring endless entertainment for visitors. If you're seeking more details about the remarkable offerings at Cosmopolitan, our comprehensive casino review has all the information you need.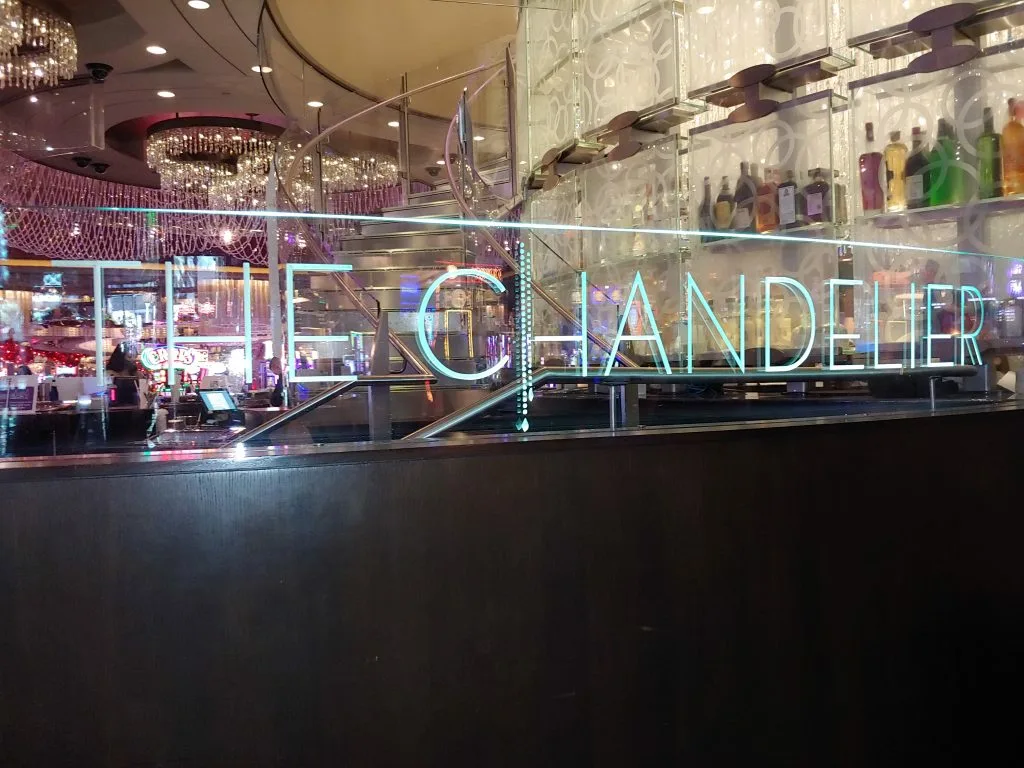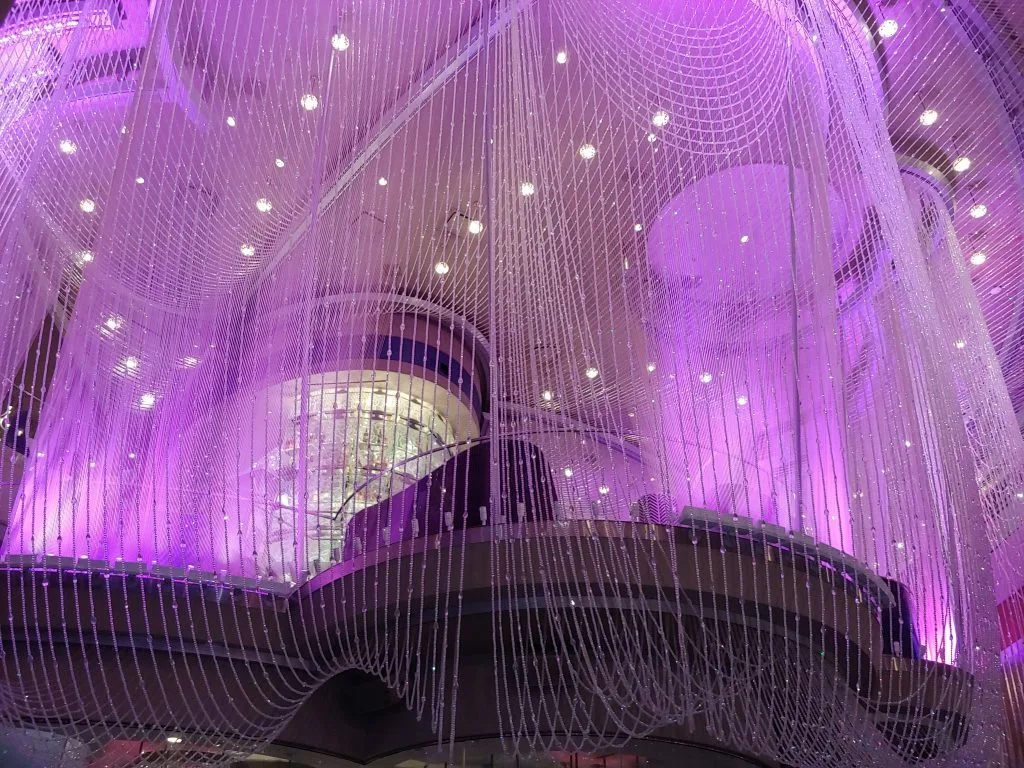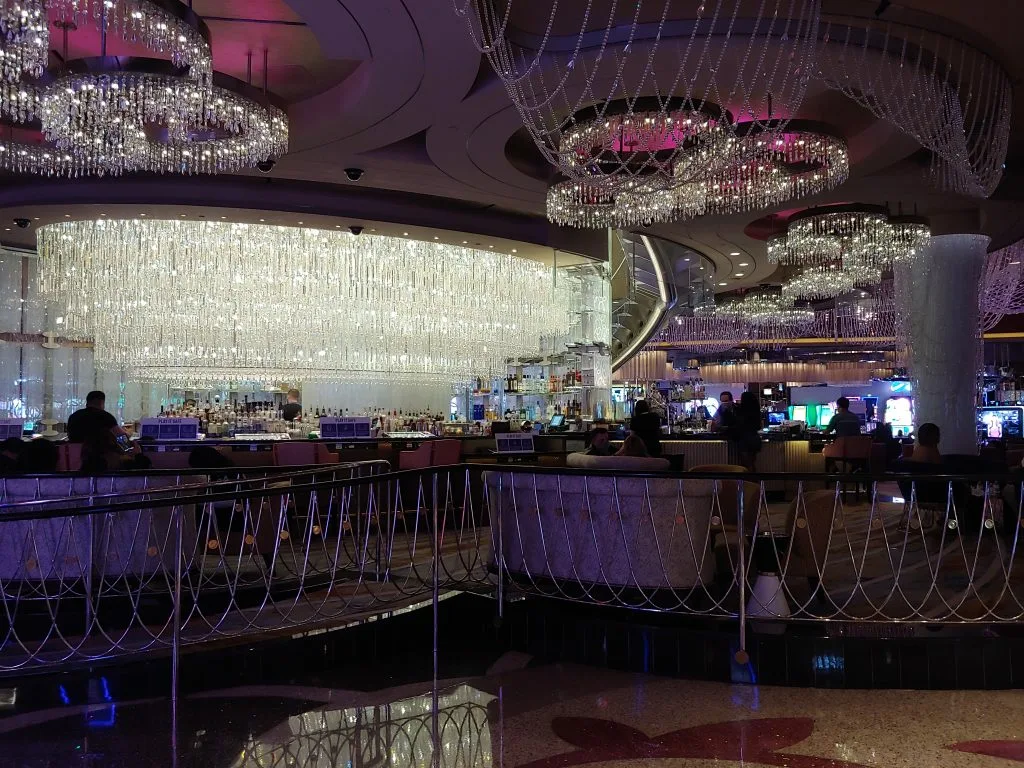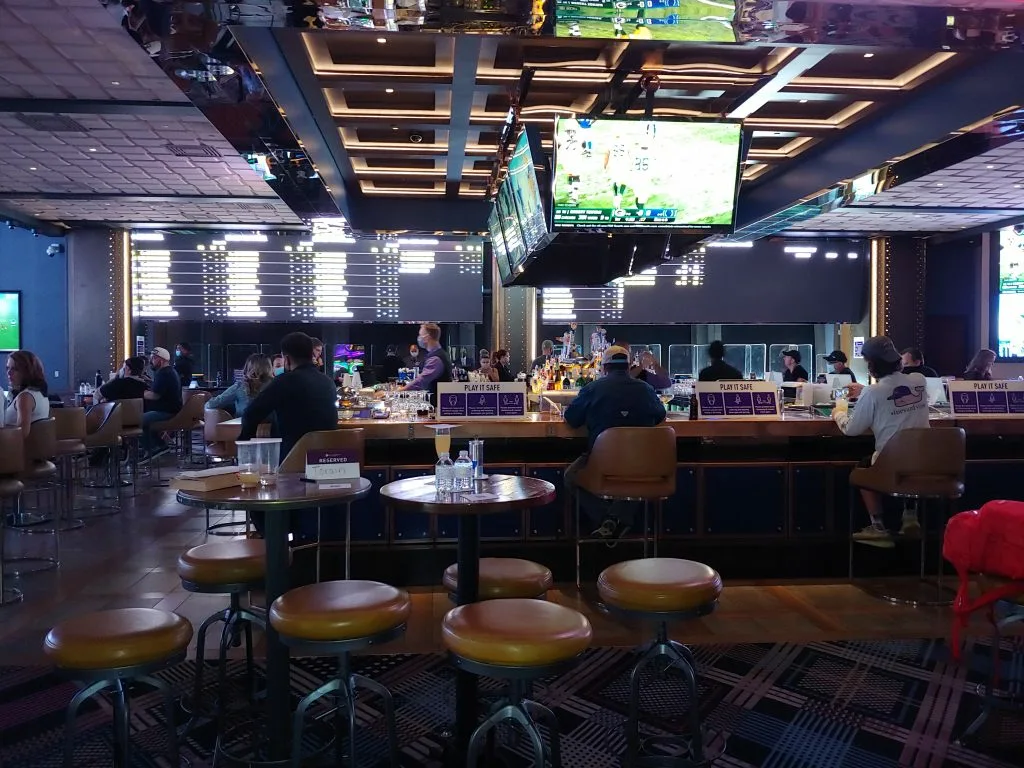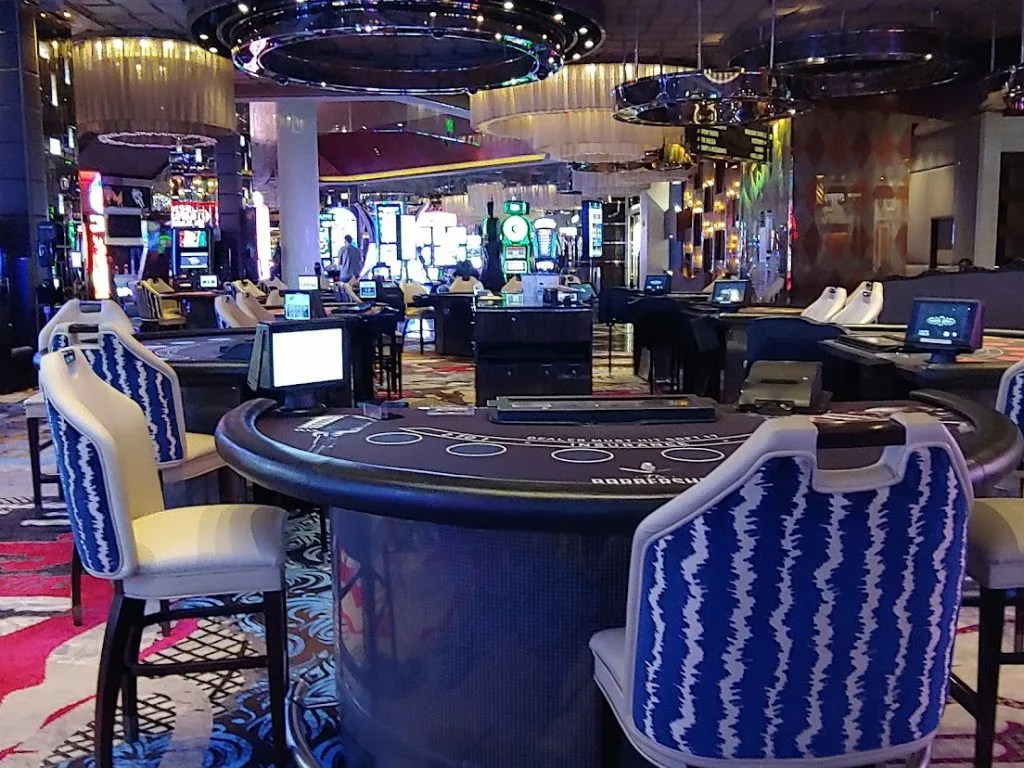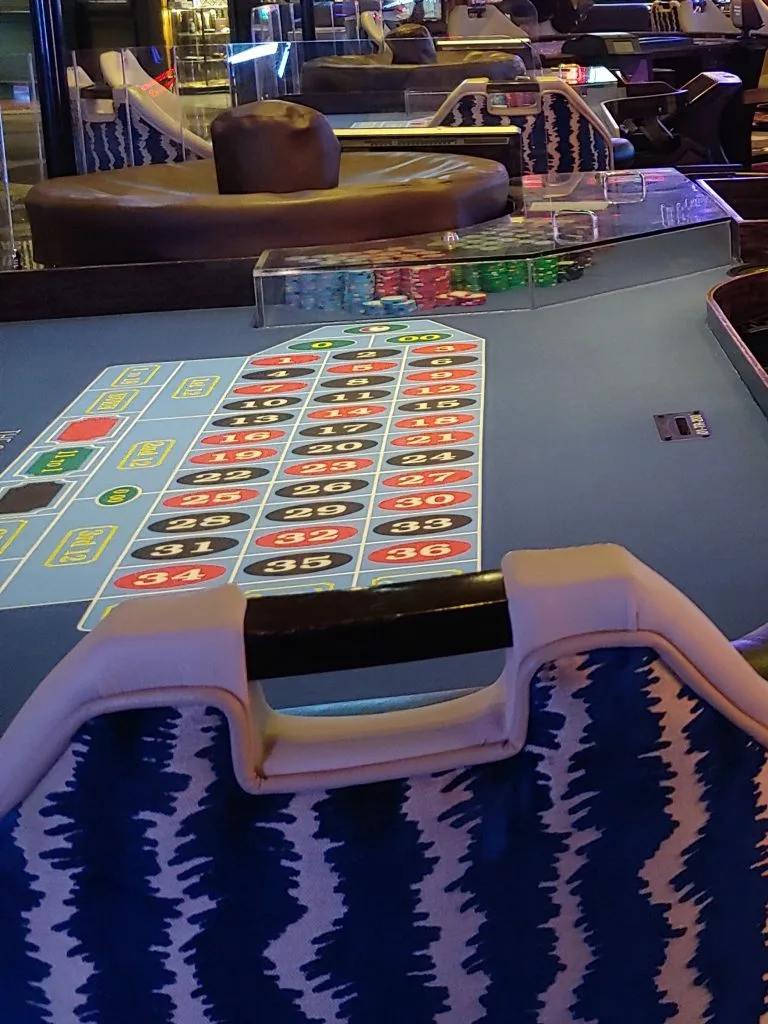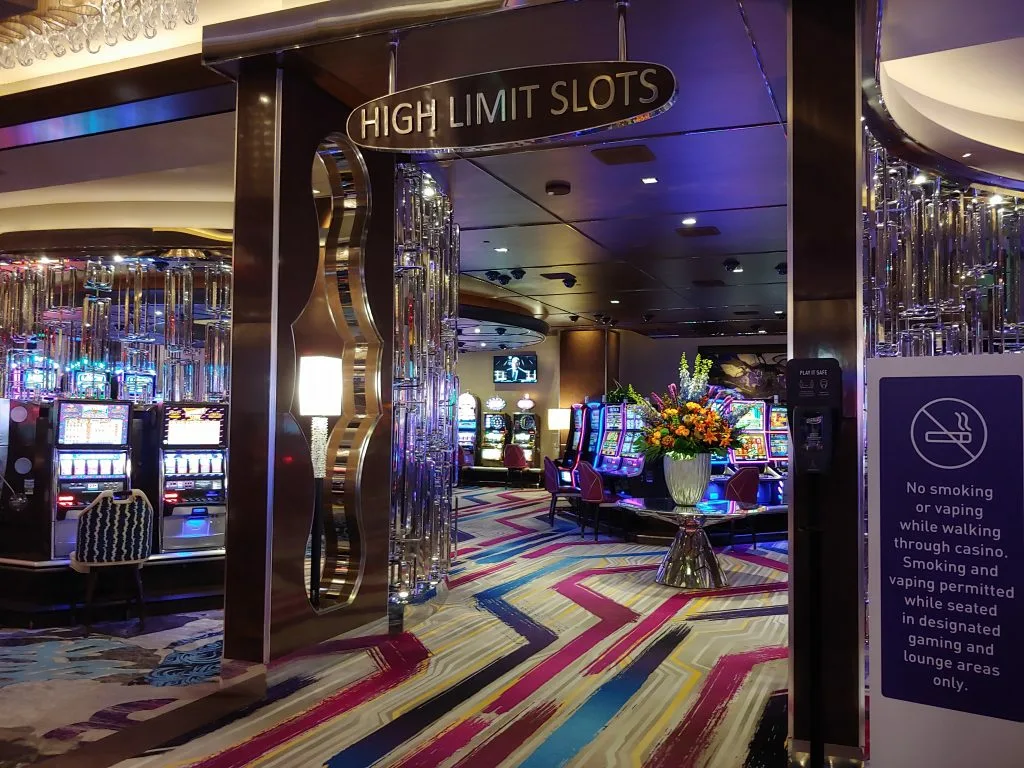 Cromwell
Located at the pinnacle of the building, Drai's Nightclub adds a touch of glamour and excitement to the Cromwell, a distinguished hotel and casino situated on the historical grounds of the former Barbary Coast property. Operated by the renowned Caesars Entertainment, Cromwell has earned a reputation for its exquisite gambling experiences. However, in recent times, it has melded into the fabric of other prominent casinos along the bustling Las Vegas Strip. Nevertheless, with Drai's Nightclub reigning supreme atop the edifice, the Cromwell still manages to captivate visitors with its unique blend of entertainment and luxurious offerings.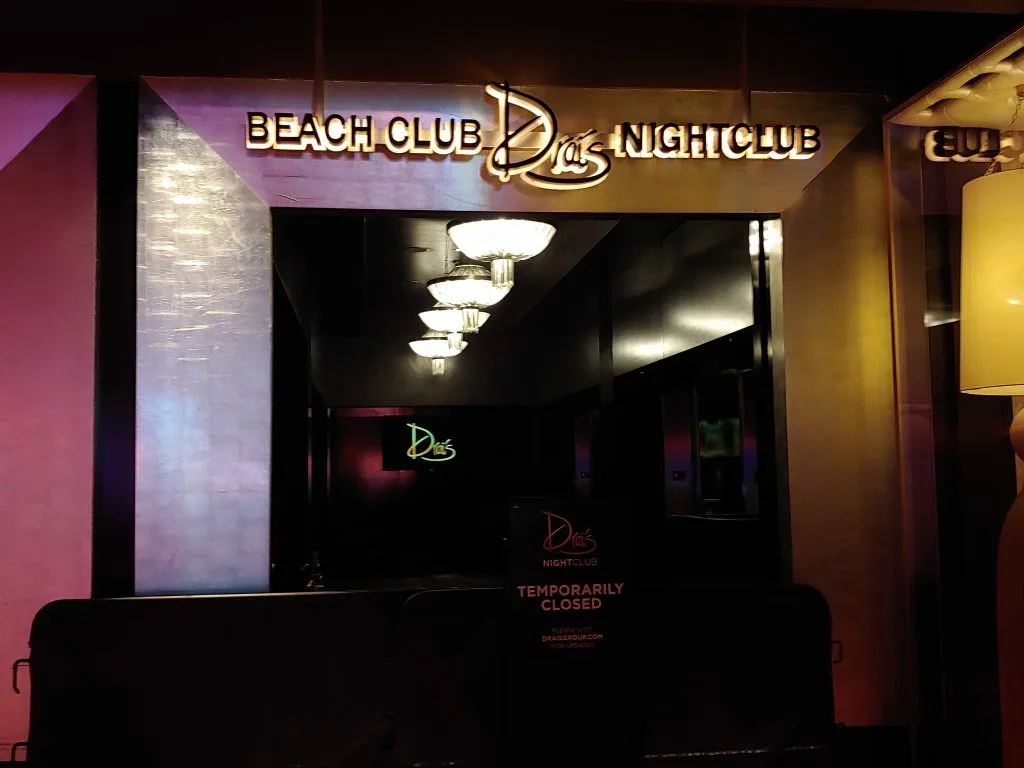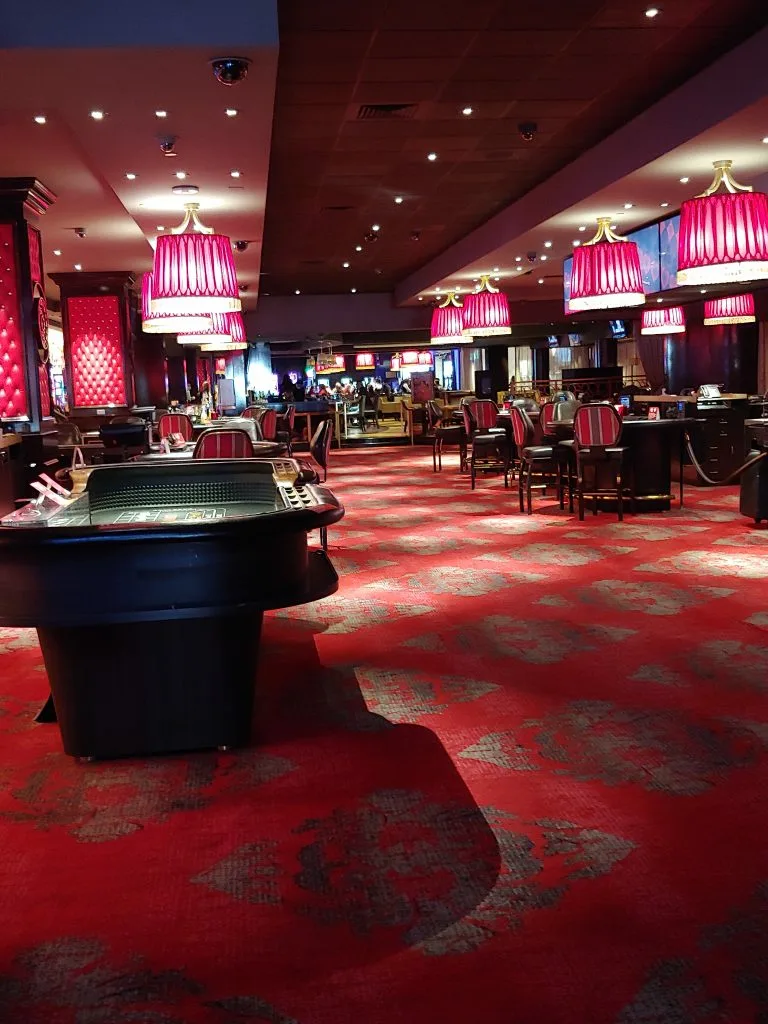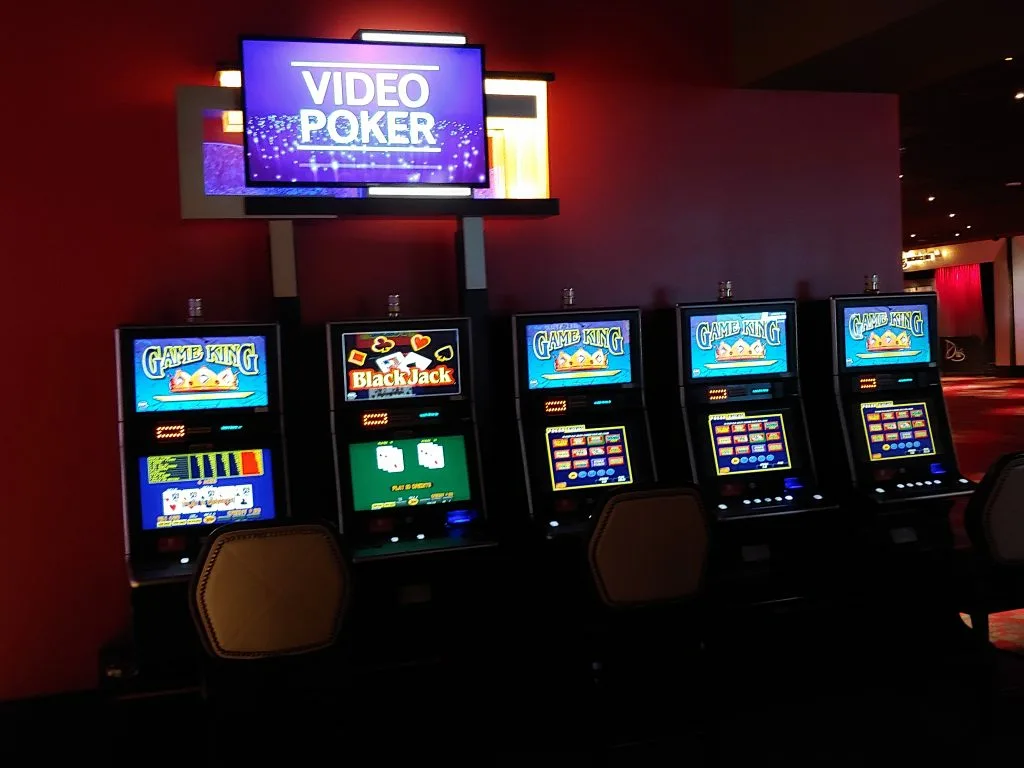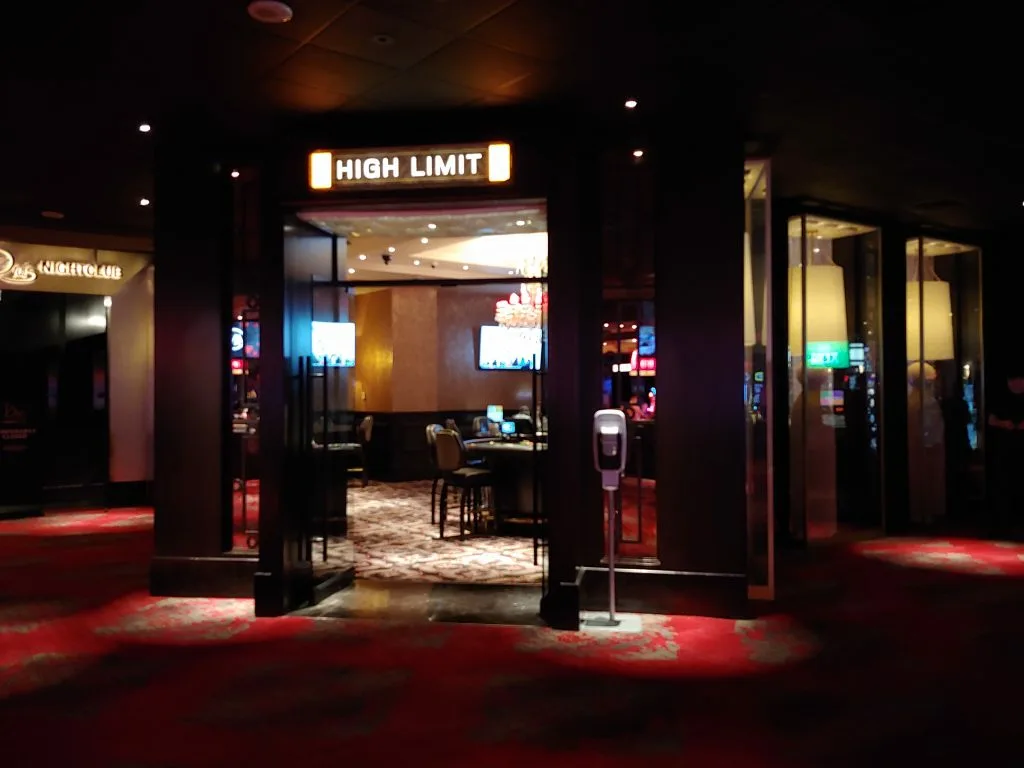 Flamingo
As an assistant, I'm here to provide you with a unique passage that captures the essence of the provided excerpt. Let's embark on a journey to Las Vegas, where the Flamingo awaits amidst the vibrant heart of the iconic Las Vegas Strip. This renowned establishment, belonging to the prestigious Caesars Entertainment, stands proudly offering an array of exhilarating experiences. With its strategic location, the Flamingo beckons both seasoned gamblers and curious enthusiasts alike, providing a haven for those seeking affordable thrills. During quieter hours, guests can revel in the excitement of numerous $5 table games, where luck intertwines with skill in an inviting atmosphere. For those who crave the electrifying rush of high-stakes gambling, the Flamingo delivers with its high limit table games, commencing at a modest $50 minimum, the most accessible on the illustrious Las Vegas Strip.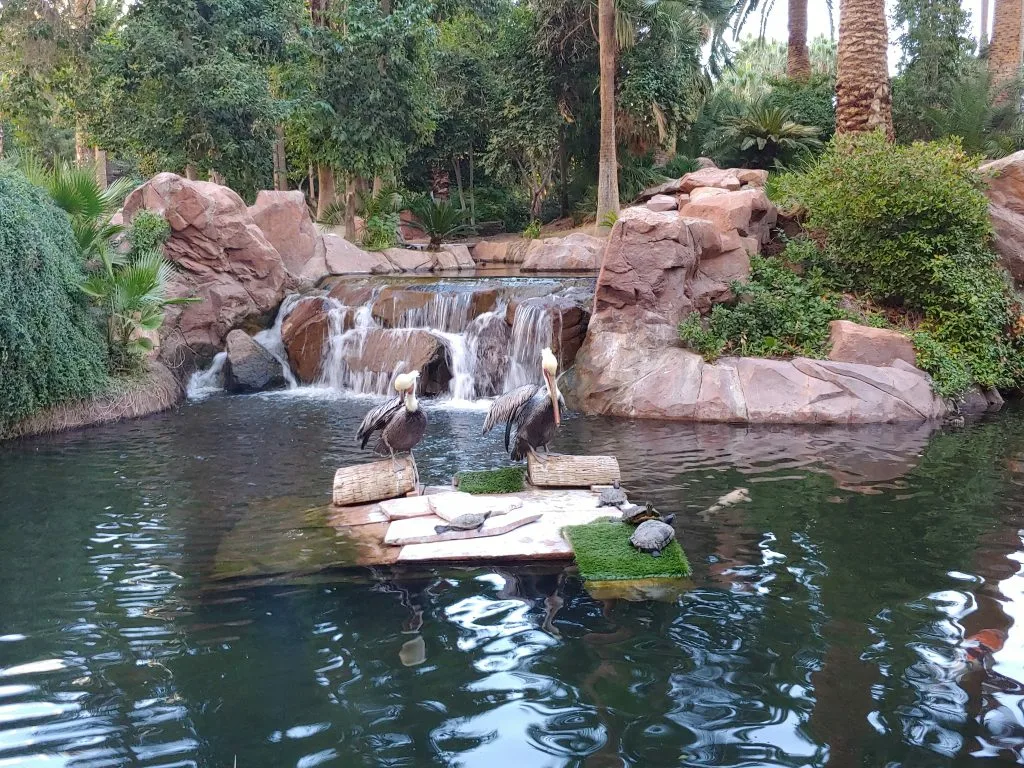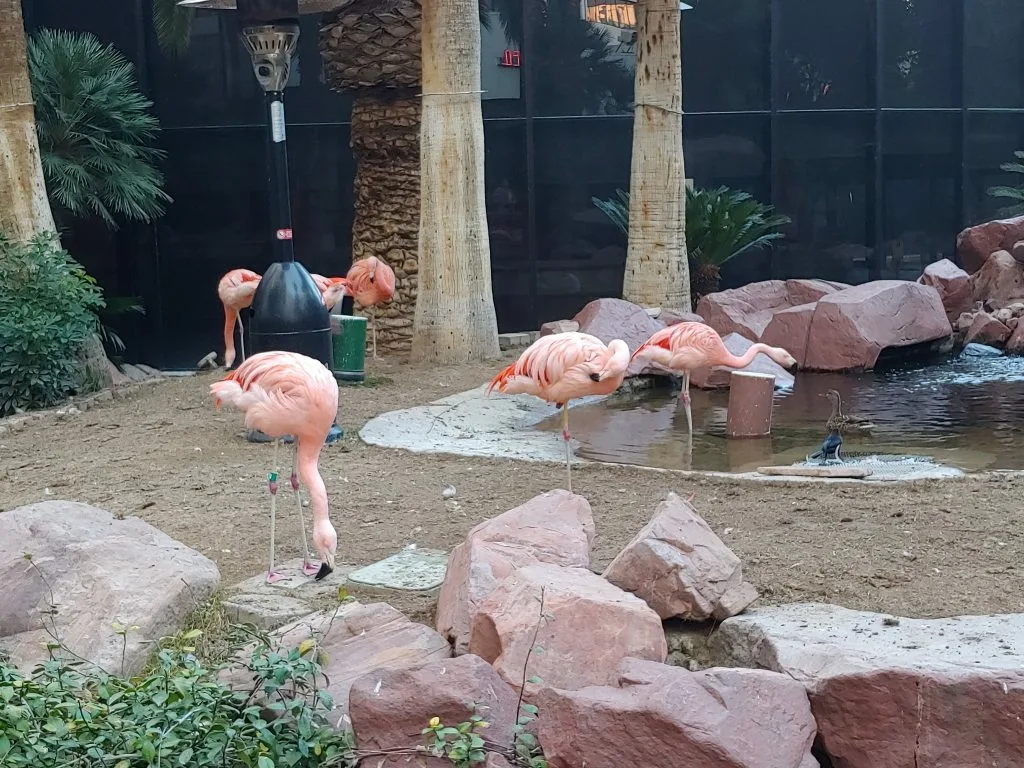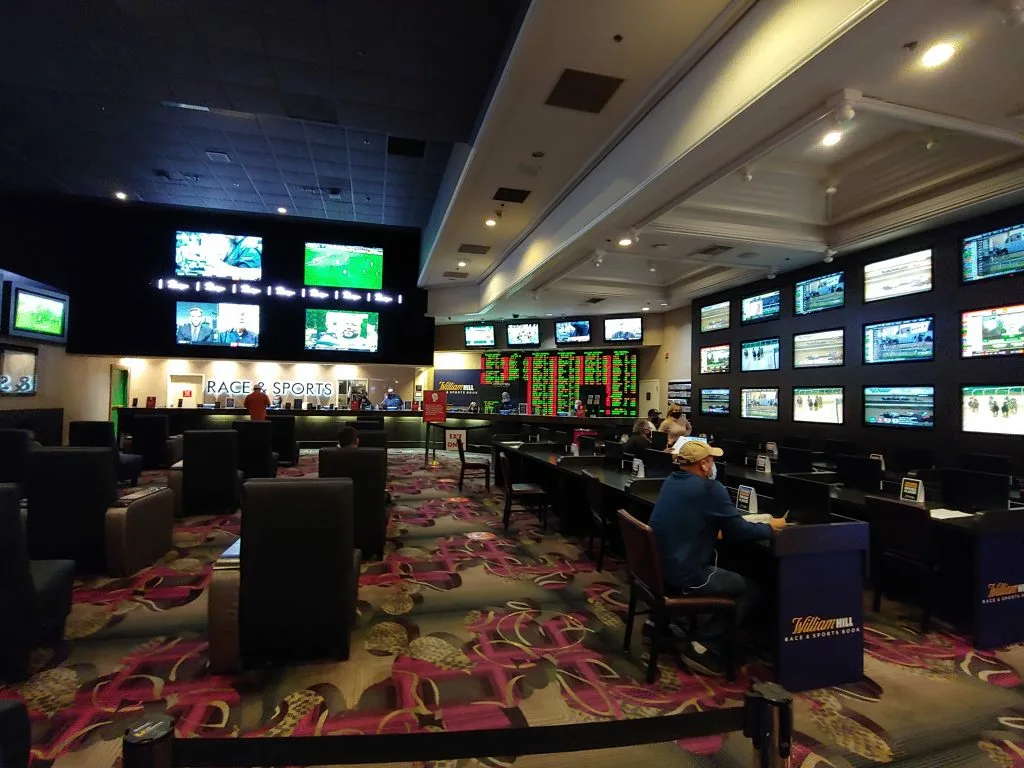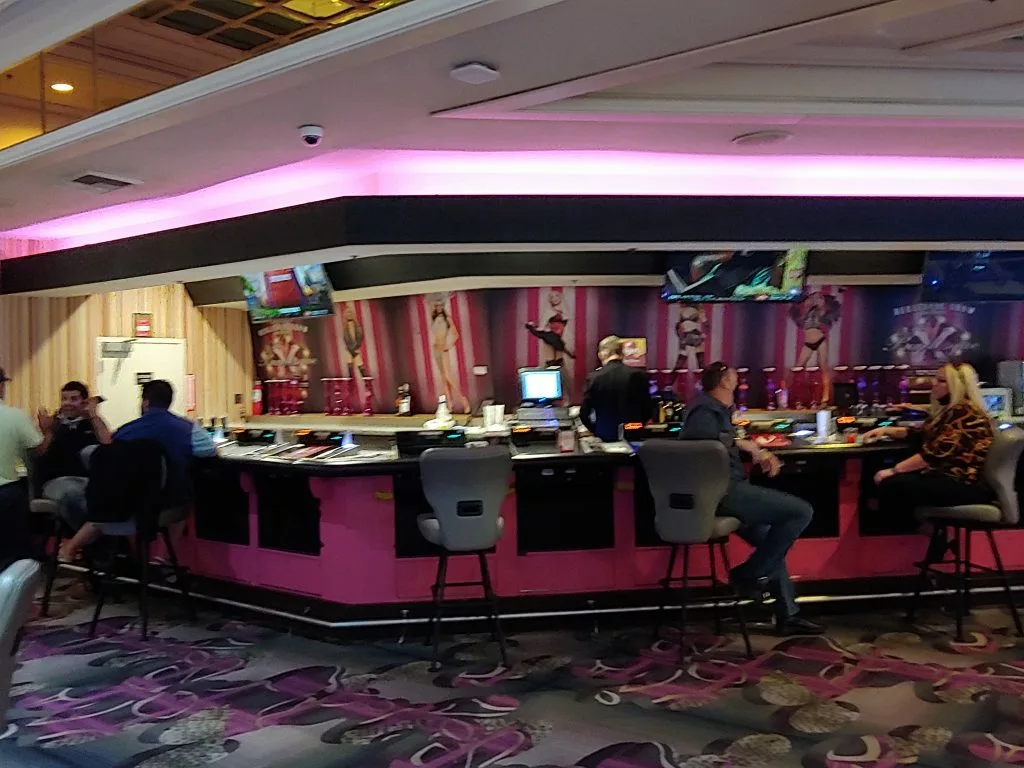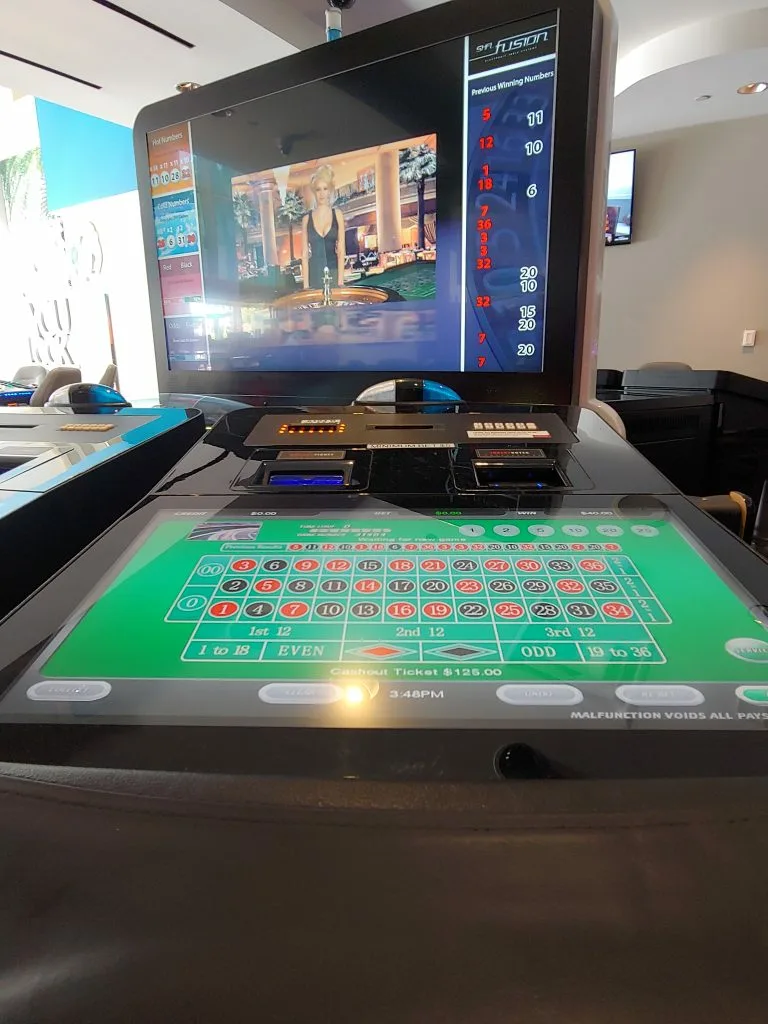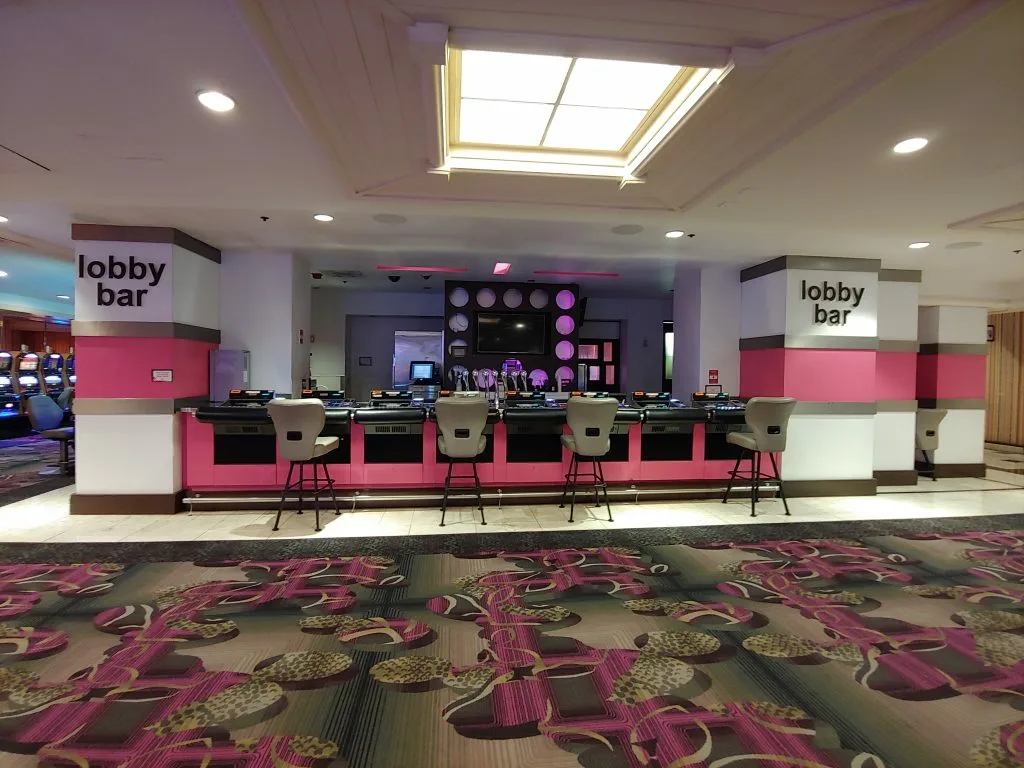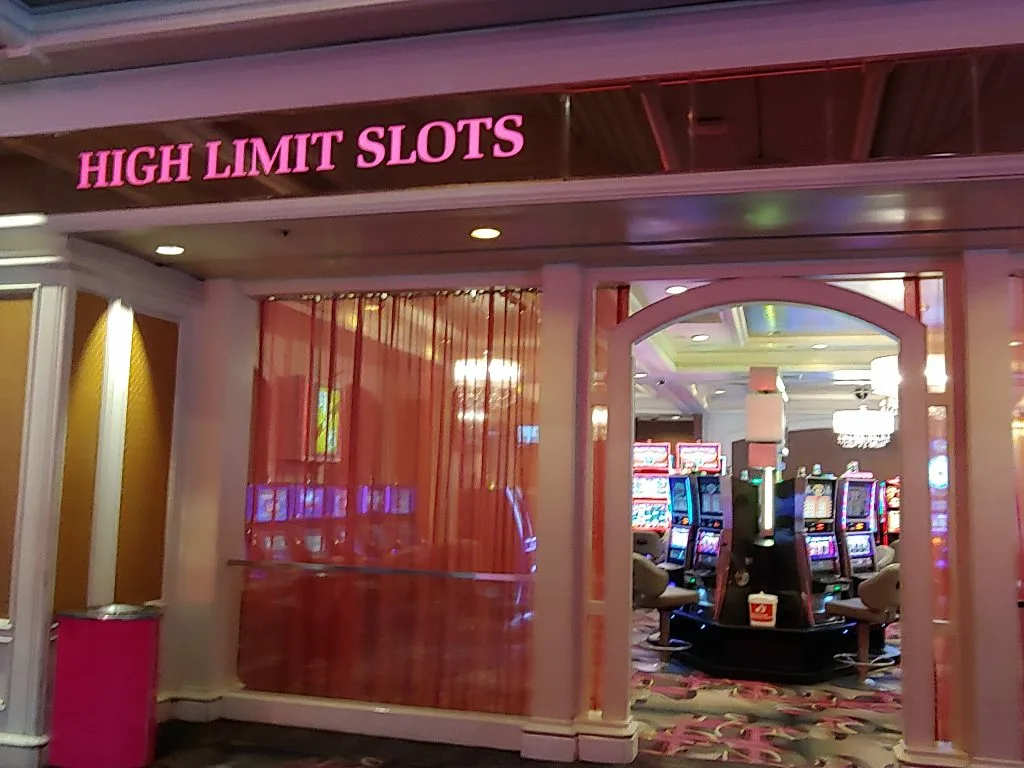 Harrah's
Harrah's, located at the northern end of the central part of the iconic Las Vegas Strip, is a well-established casino that has stood the test of time. Within its walls lies one of the two keno lounges found along the bustling Strip. Adjacent to the renowned Caesars Sportsbook, Harrah's provides a wide range of thrilling table games, some of which are quite unique and uncommonly found in other establishments. One such game is the pai gow tiles, which adds an extra layer of excitement to the gaming experience. For those seeking a more extravagant gambling session, Harrah's offers high limit tables starting at a minimum bet of $50.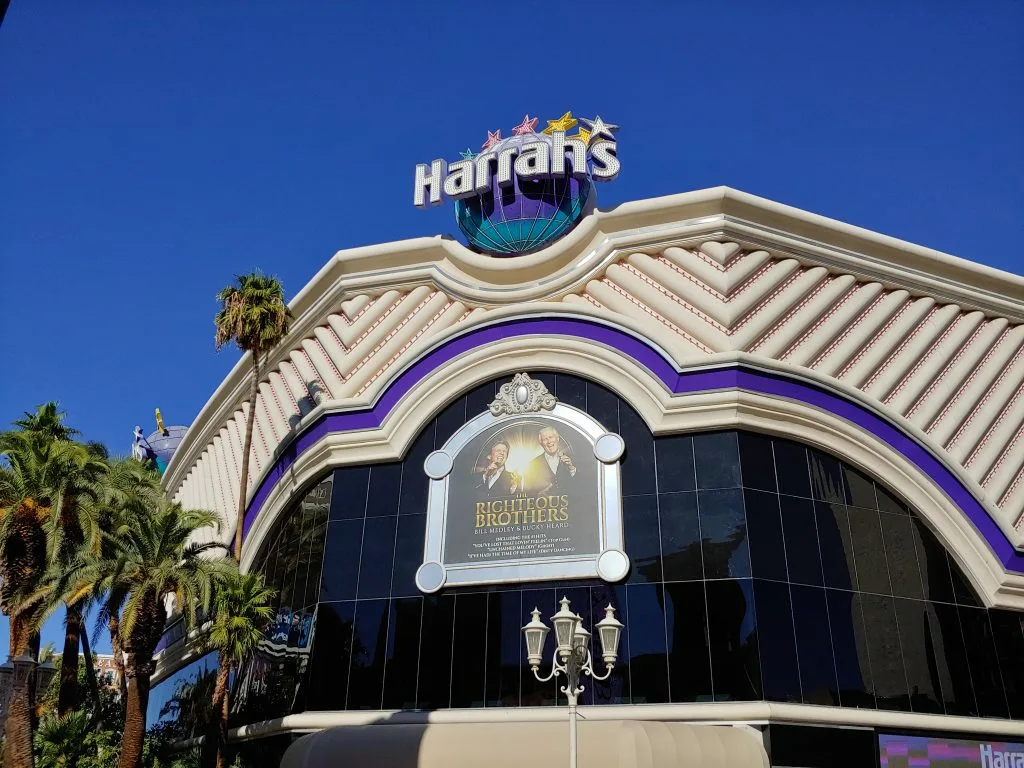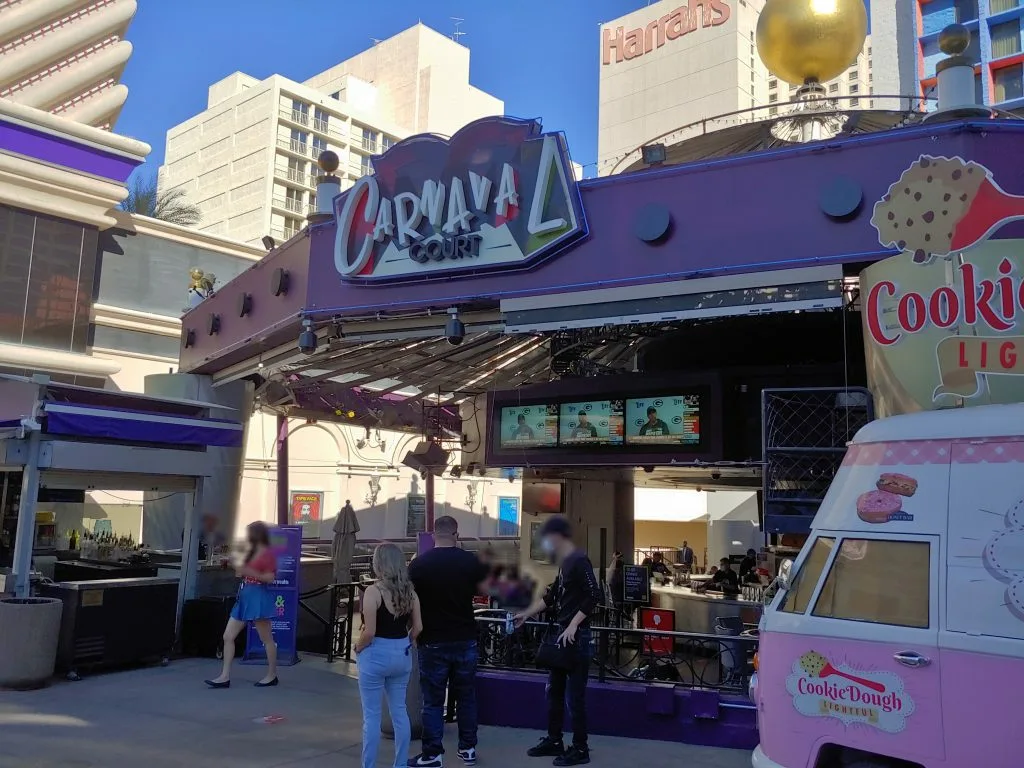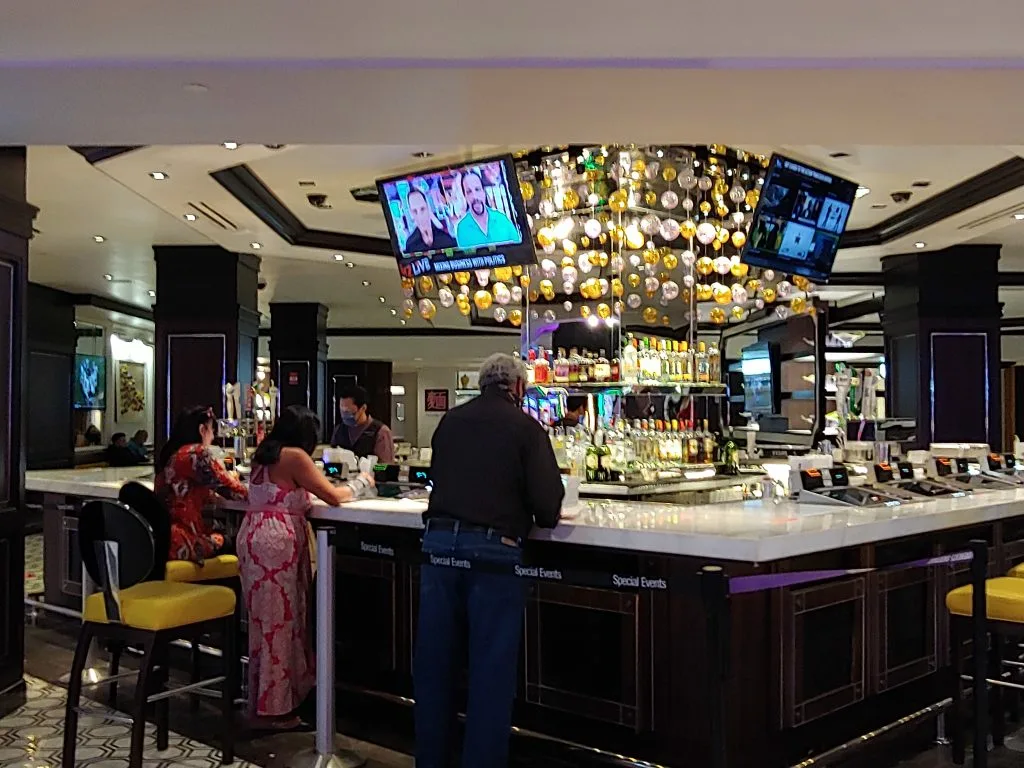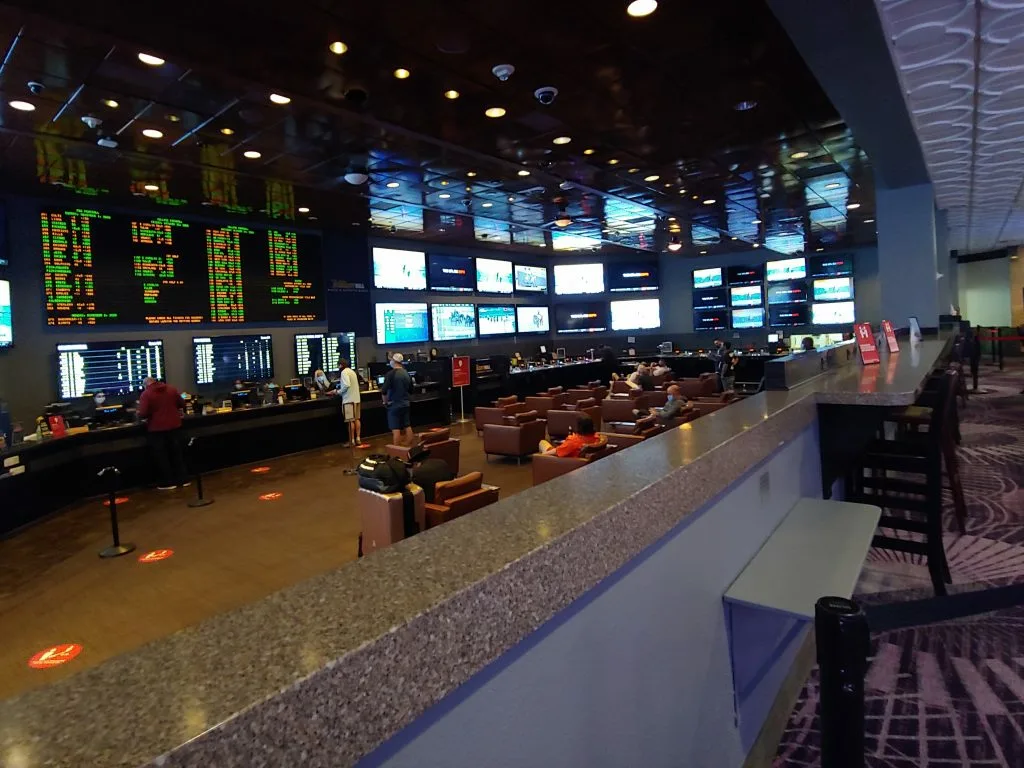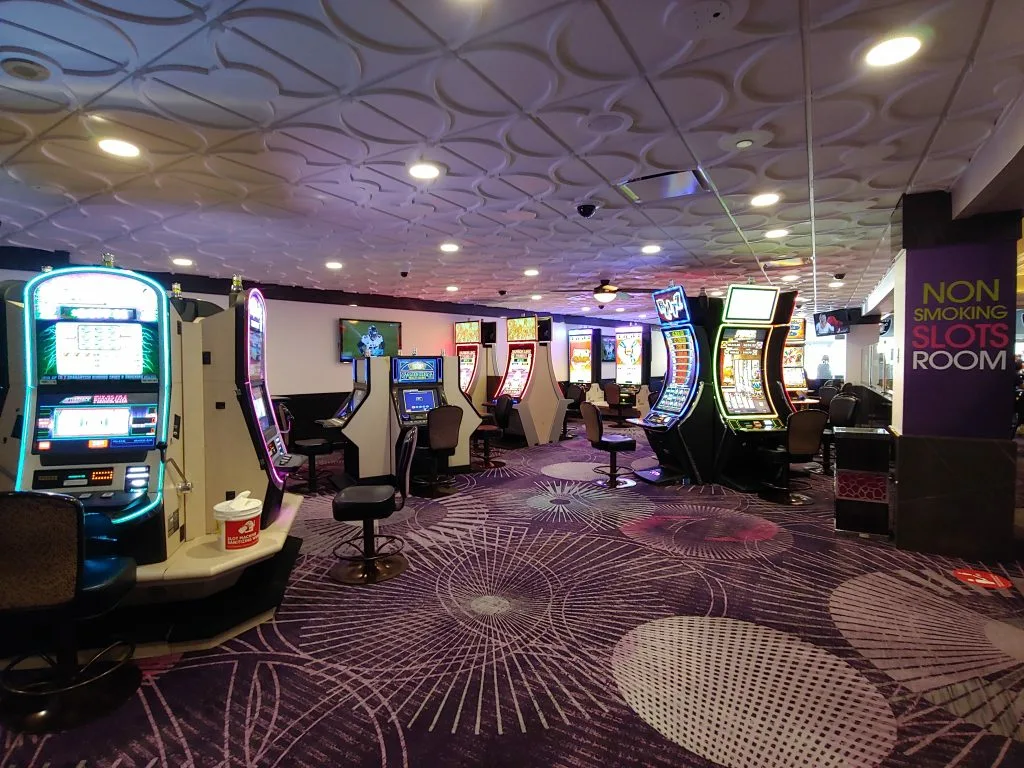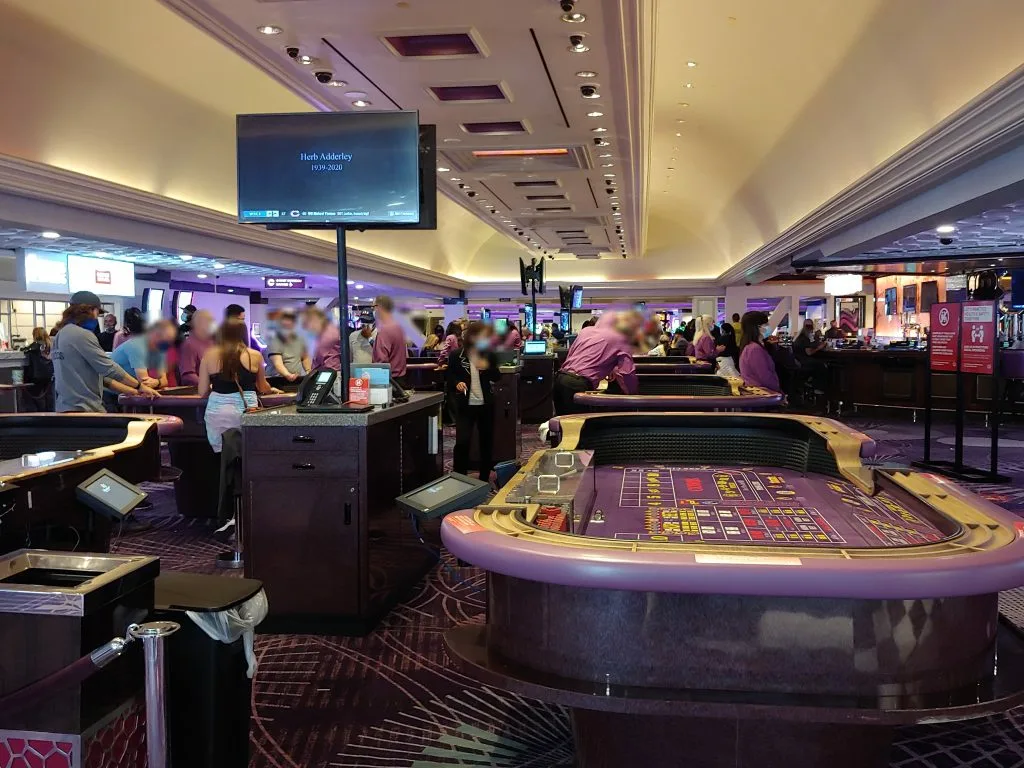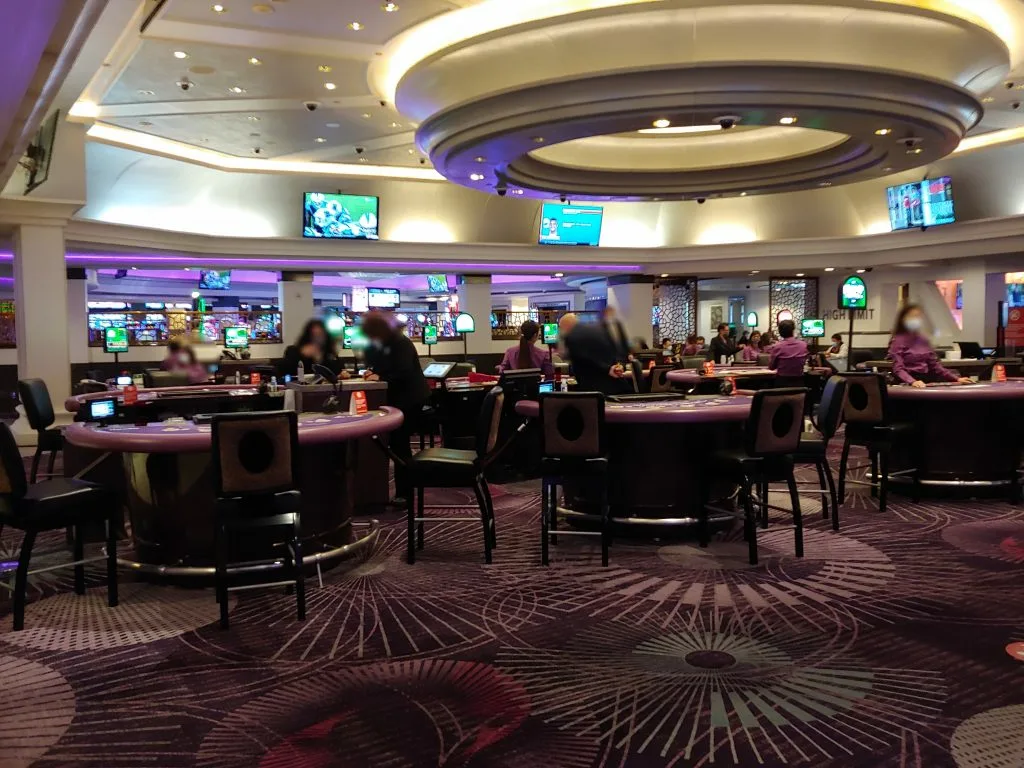 Horseshoe
In December 2022, Bally's underwent a transformation and emerged as Horseshoe. Despite the name change, the casino retains much of its original essence. It still proudly hosts the renowned World Series of Poker and boasts a spacious table game pit, where players can indulge in blackjack games that pay 6/5. However, it's important to note that the only place you'll find traditional 3/2 blackjack at Horseshoe is in the exclusive high limit area, which unfortunately operates on limited hours throughout the week. On a positive note, visitors can conveniently access the neighboring Paris hotel through a connecting walkway, adding to the overall experience of their stay.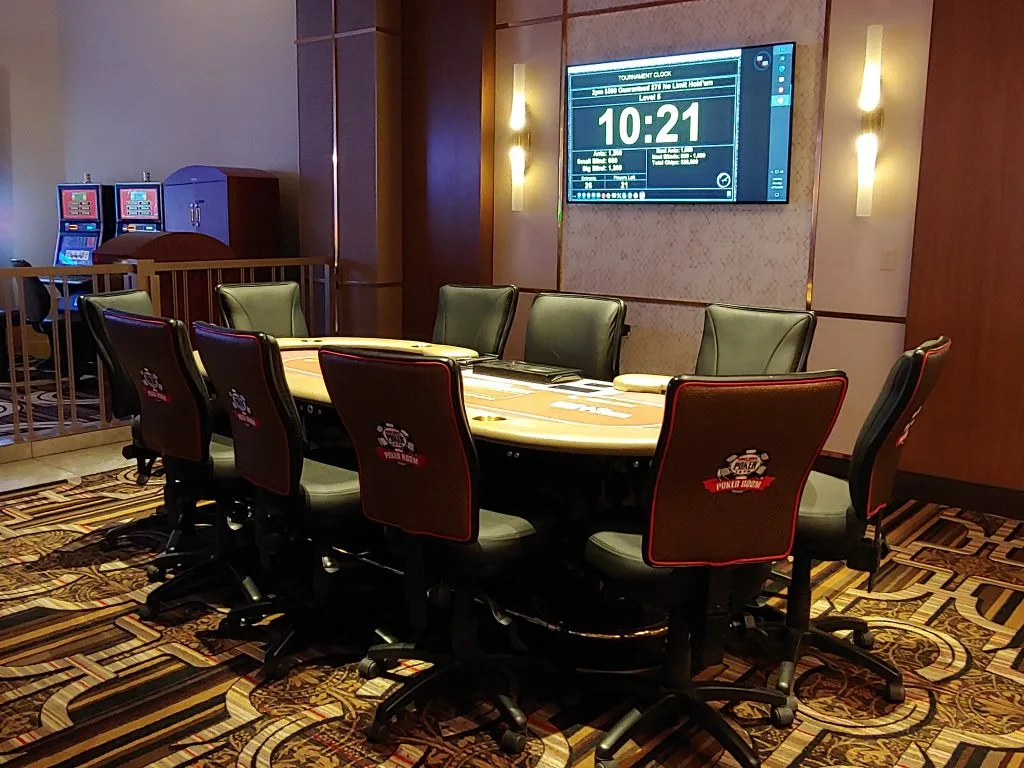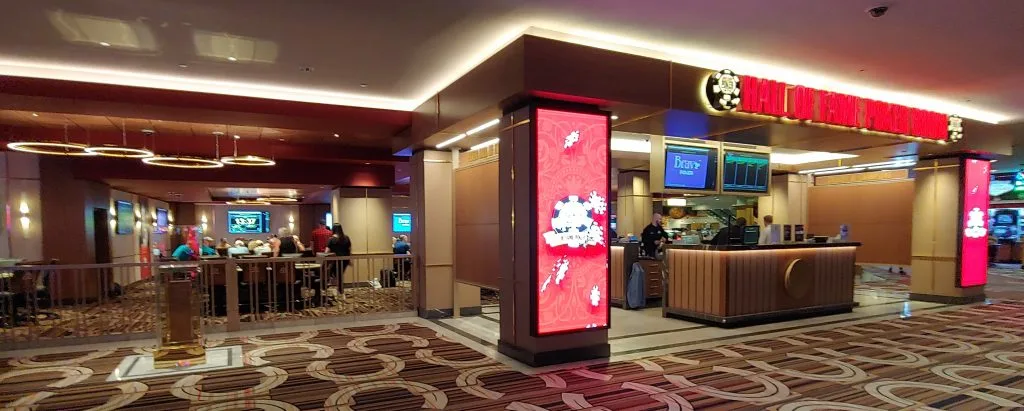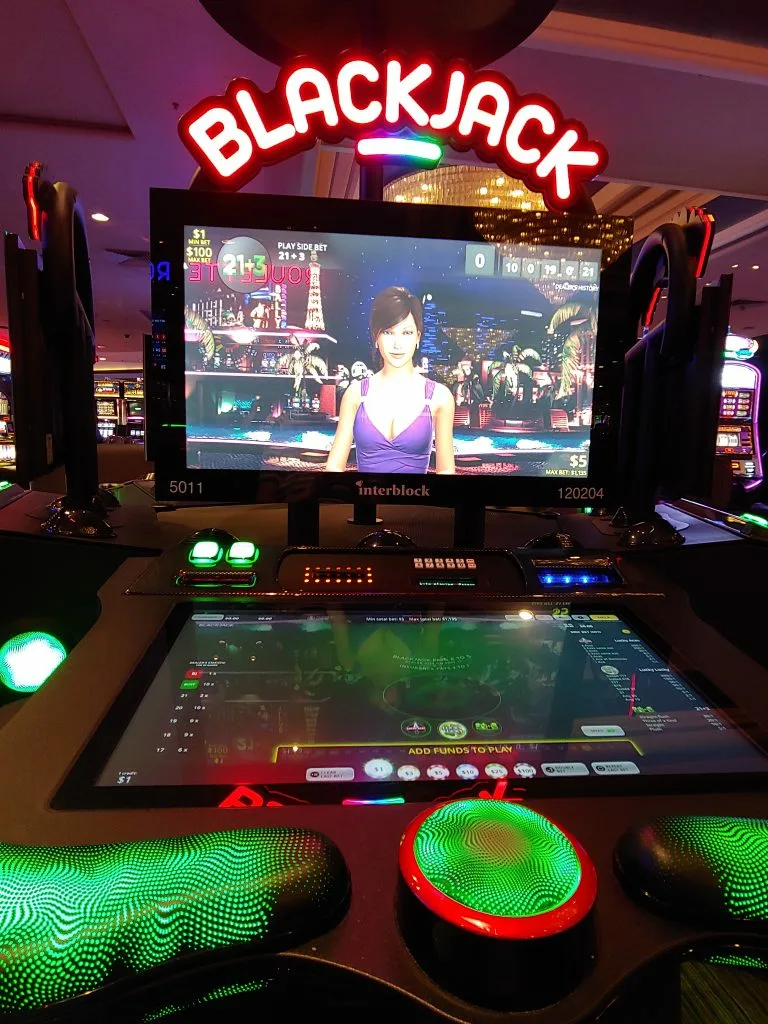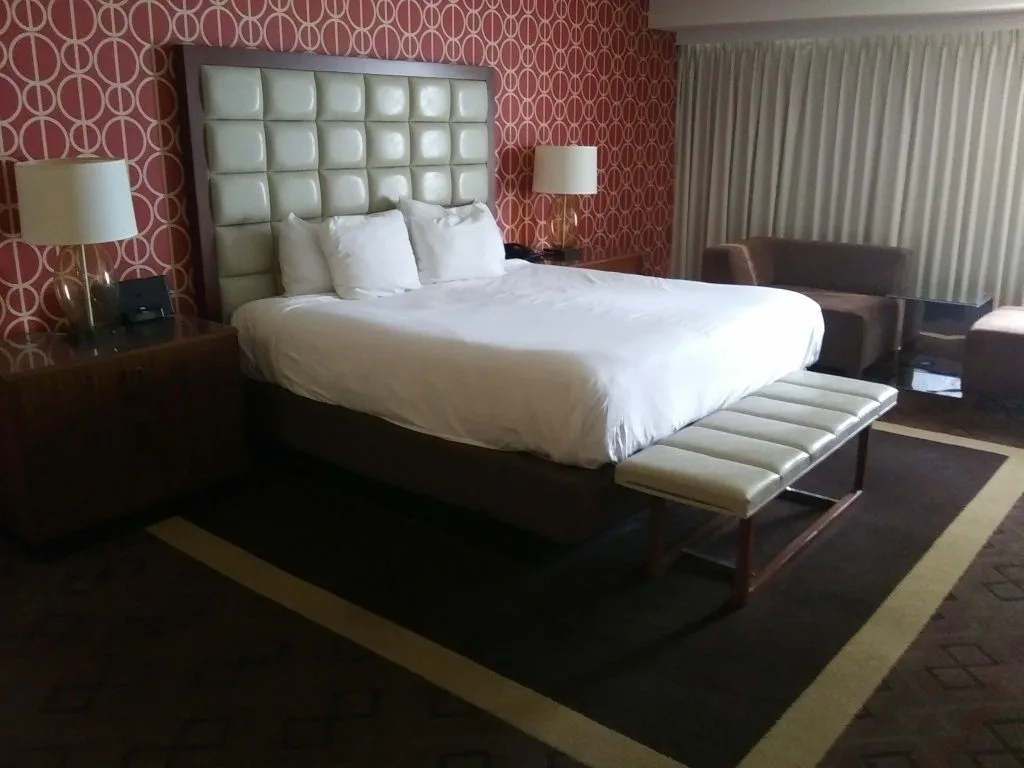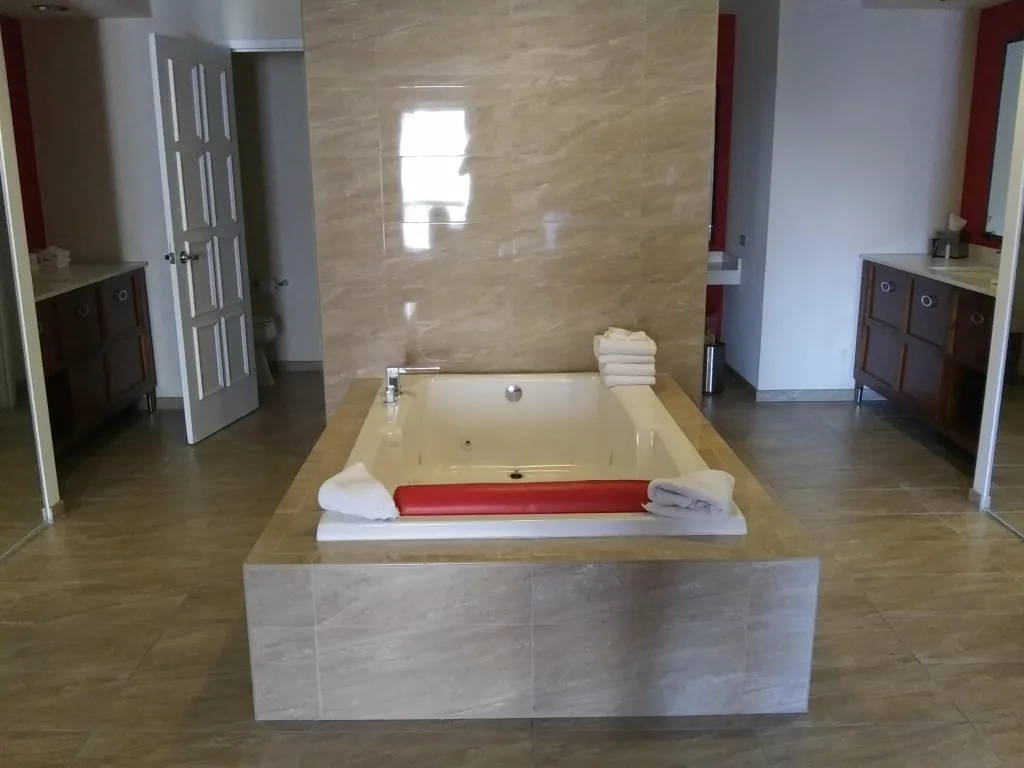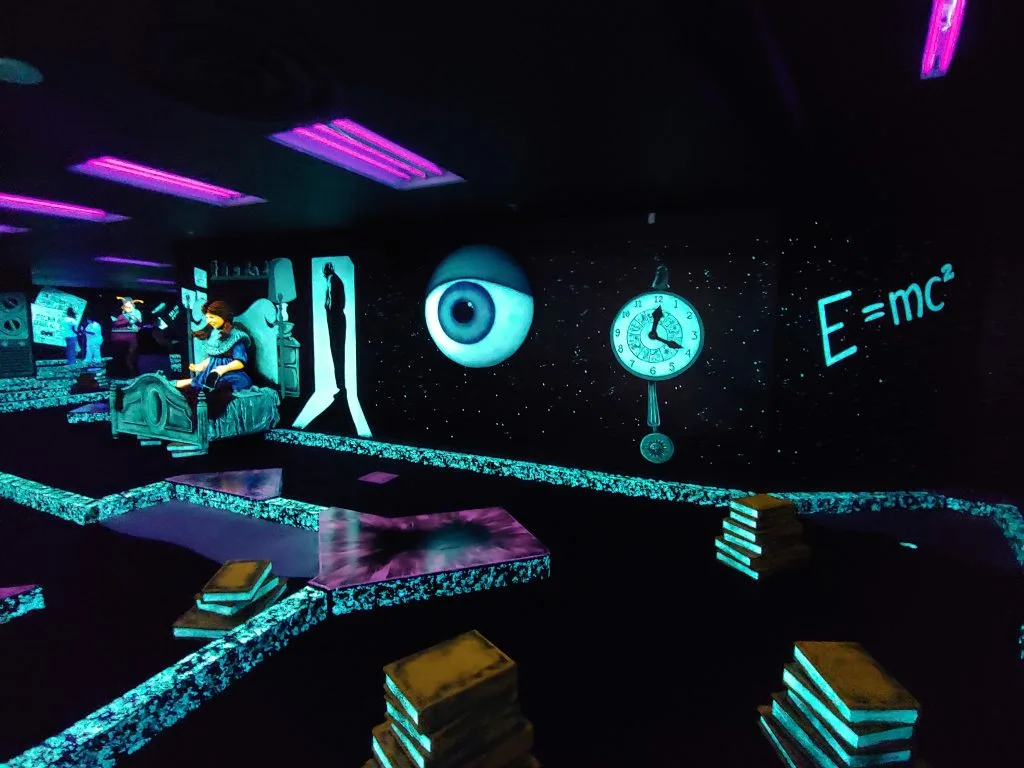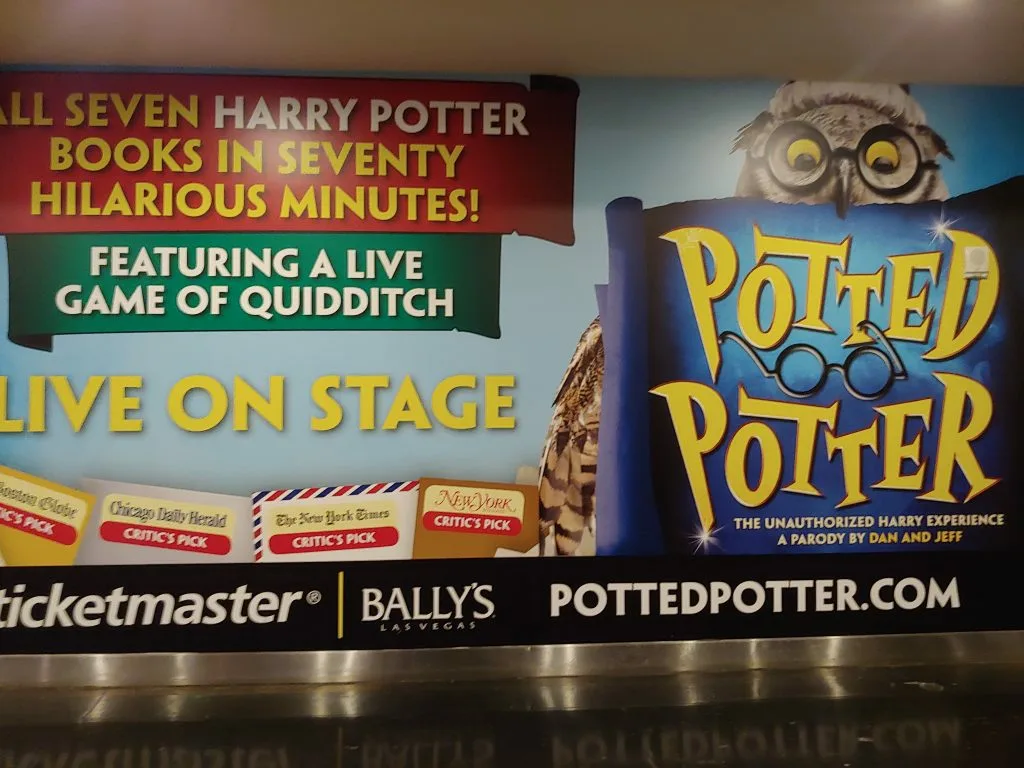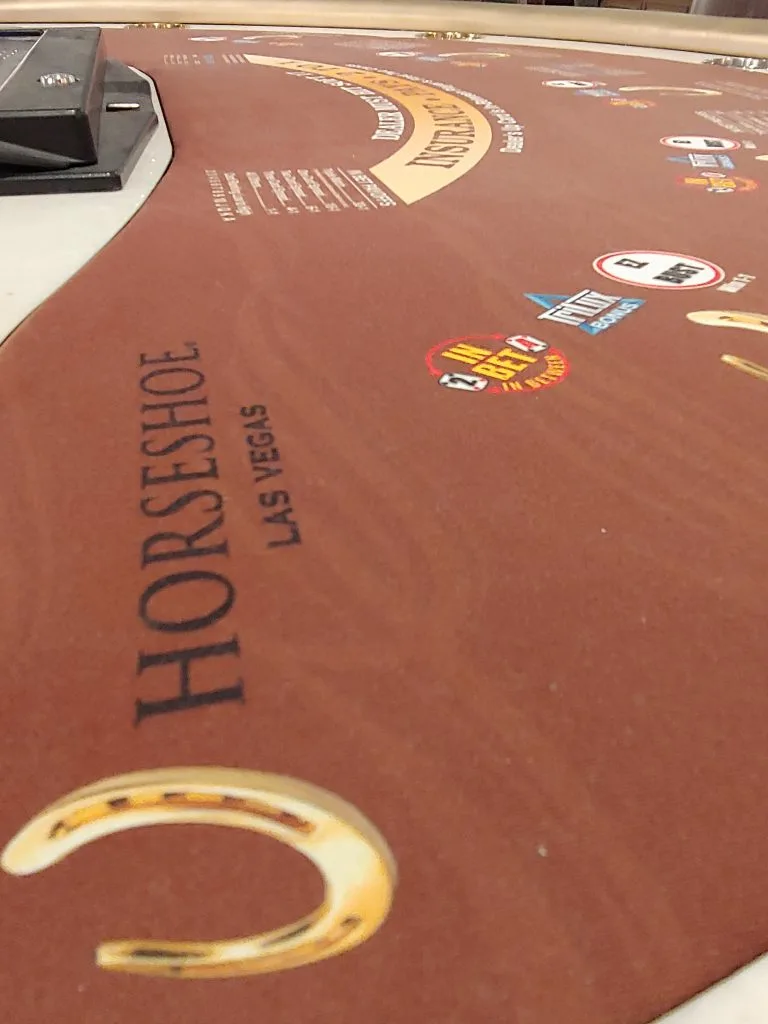 Linq and O'Sheas
Nestled between Harrah's and Flamingo, you'll find Linq, a quaint casino owned by Caesars Entertainment. Compared to the bustling casinos of Las Vegas, Linq offers lower table game limits for those seeking a more budget-friendly experience. Although it may have a smaller selection of games, it compensates with its cozy atmosphere and friendly staff. O'Sheas, a former standalone casino that now resides on Linq's property, adds to the charm with its intimate bar and table games tucked away at the back. Just a stone's throw away from the vibrant Linq Promenade, it's the perfect spot for some casual gambling and a refreshing drink.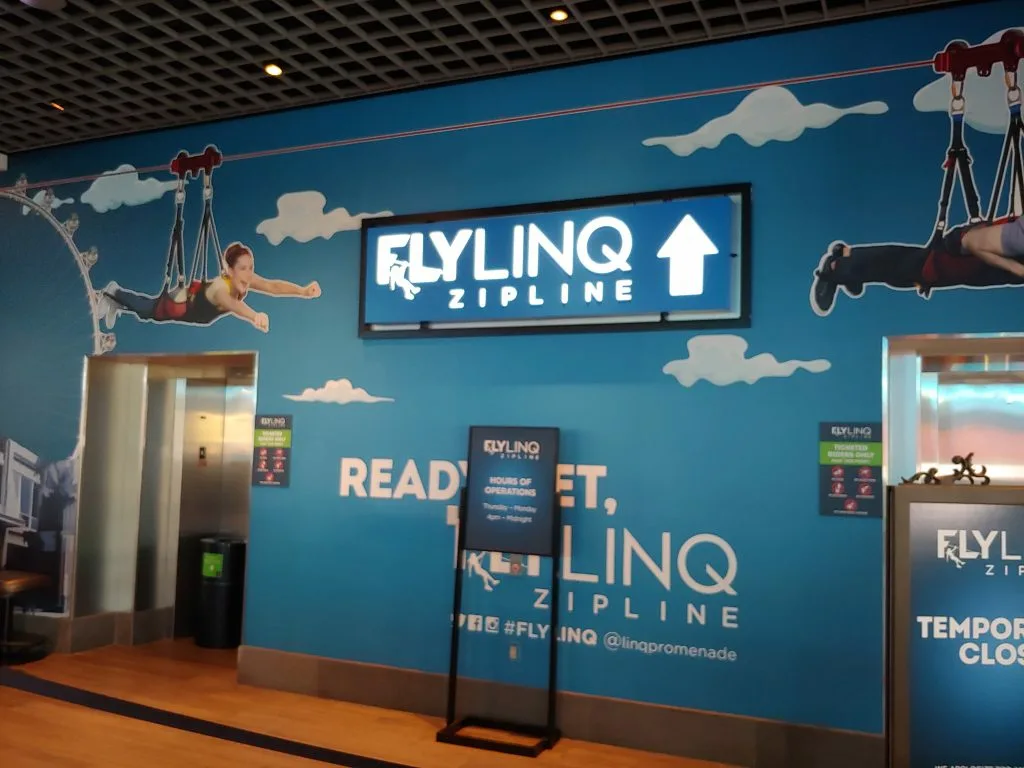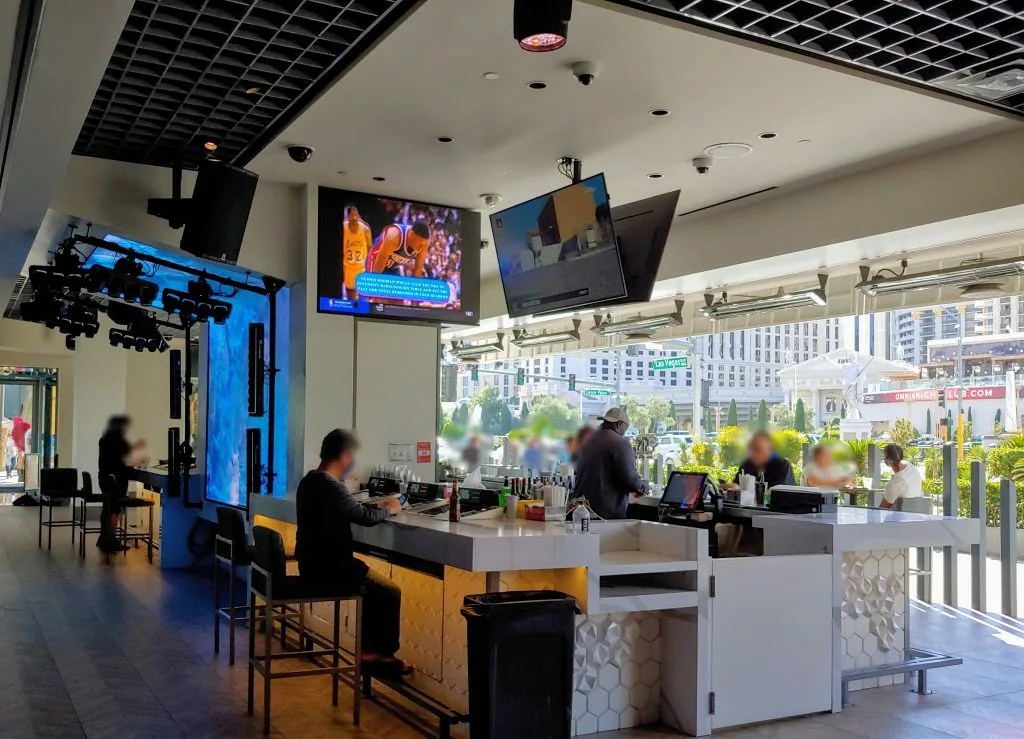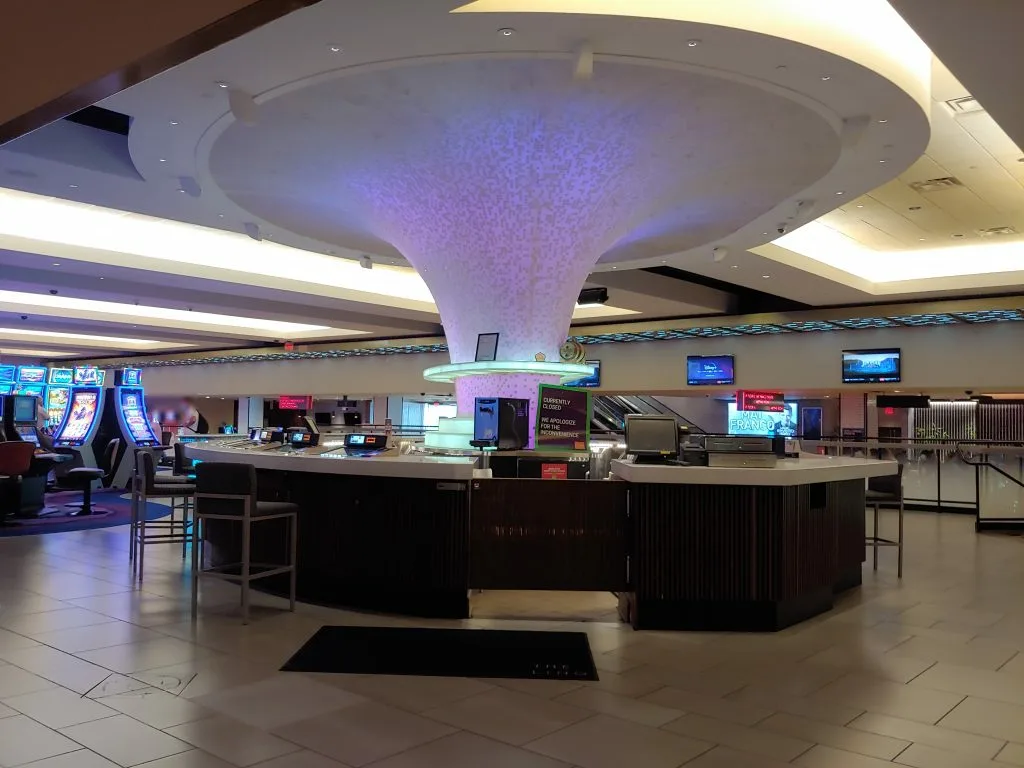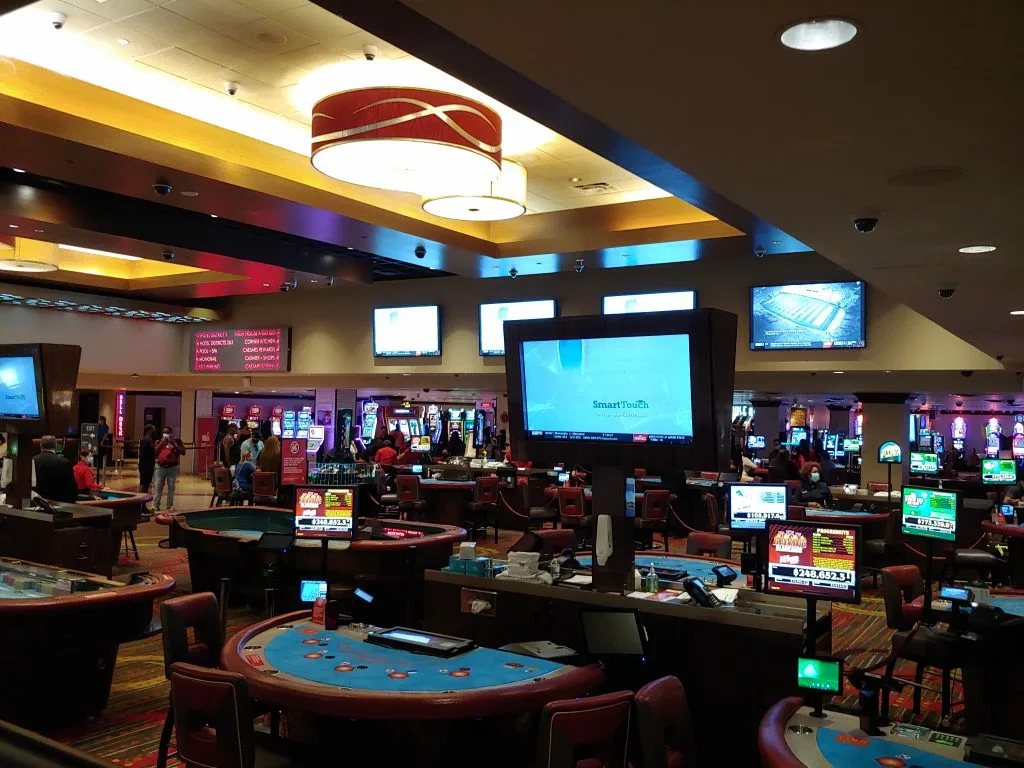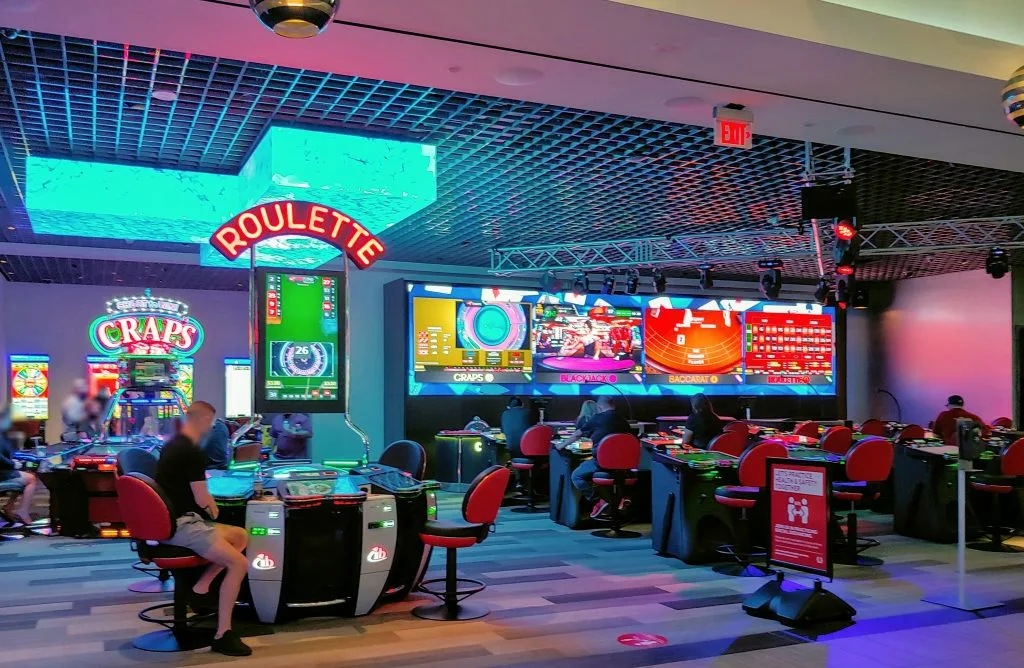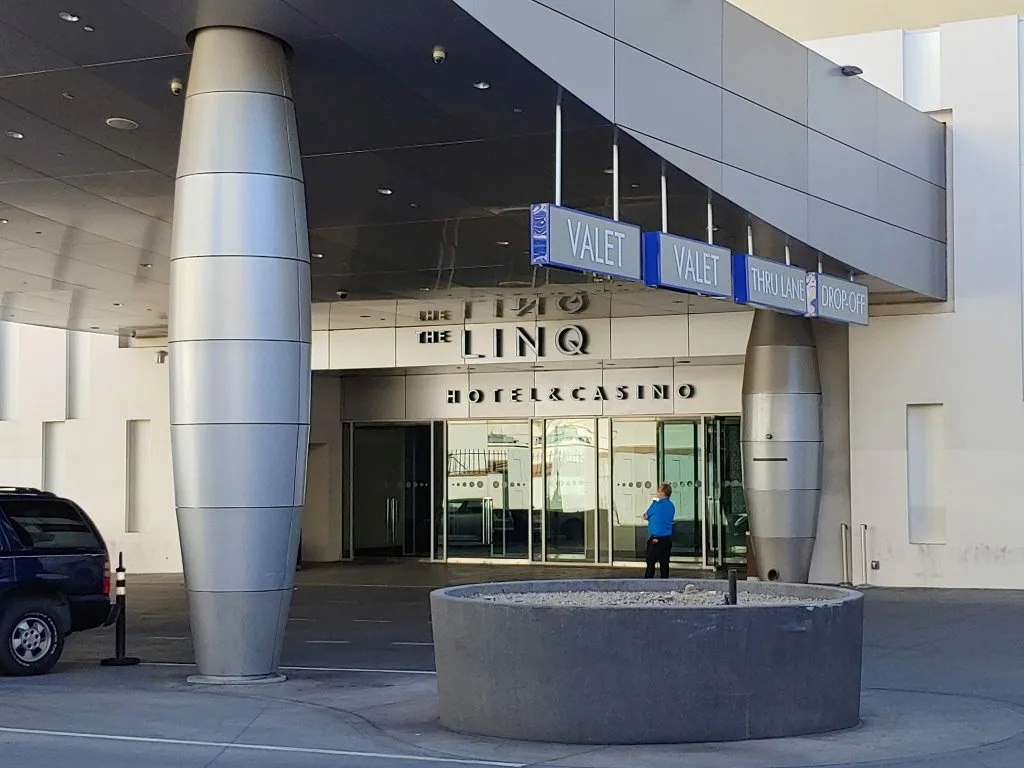 Mirage
Mirage, situated at the northernmost tip of the central section of the Strip, is an establishment currently under the ownership of Hard Rock. However, plans are underway for a future renovation, one that involves a remarkable transformation and rebranding, complete with the addition of a novel hotel tower, ingeniously fashioned in the shape of a guitar. When it comes to entertainment options, Mirage leaves no stone unturned, boasting an extensive collection of table games, a sprawling slot floor, and an impressive BetMGM sportsbook. If you're seeking a comprehensive overview of Mirage, our review is replete with additional information and intricate details.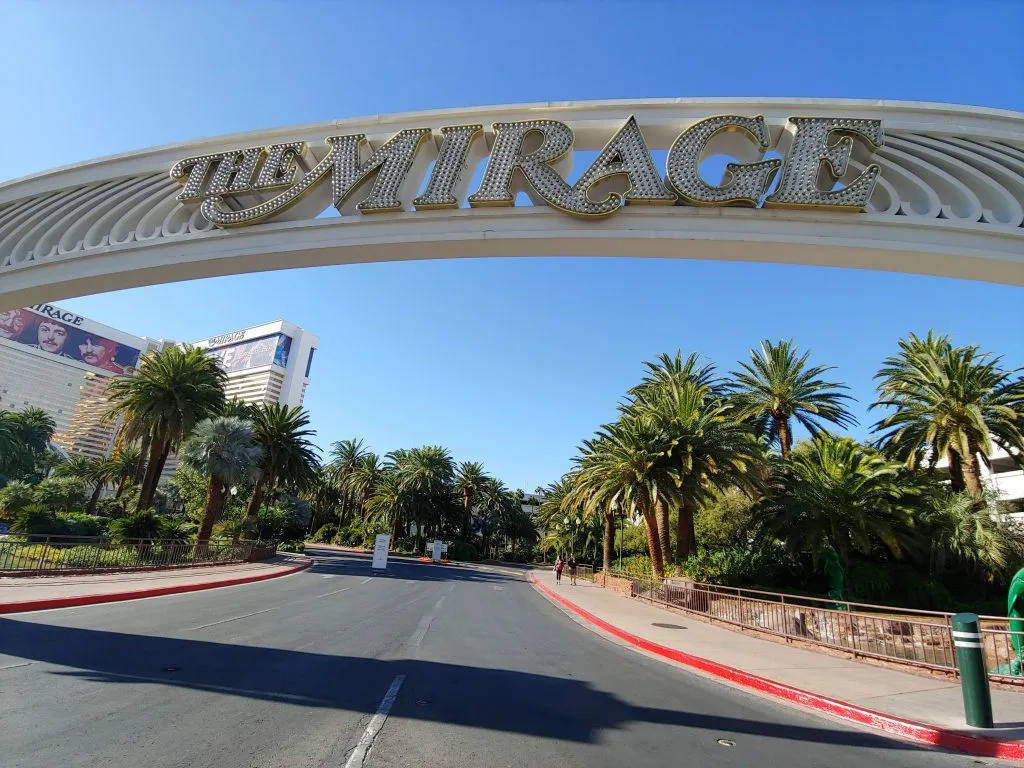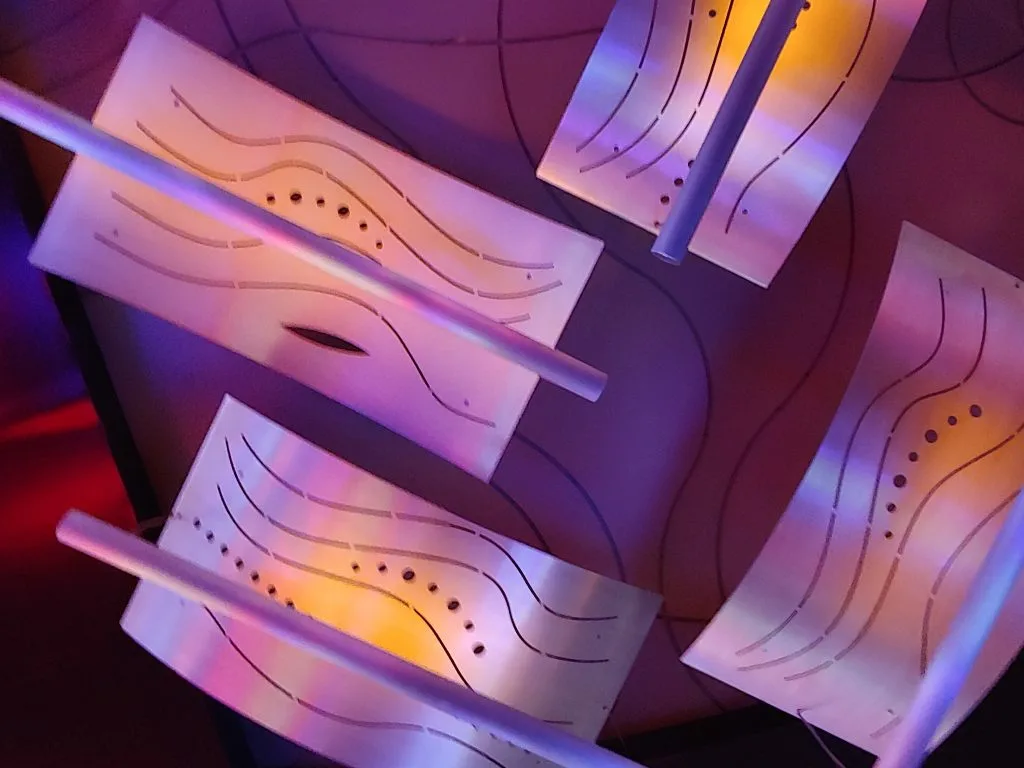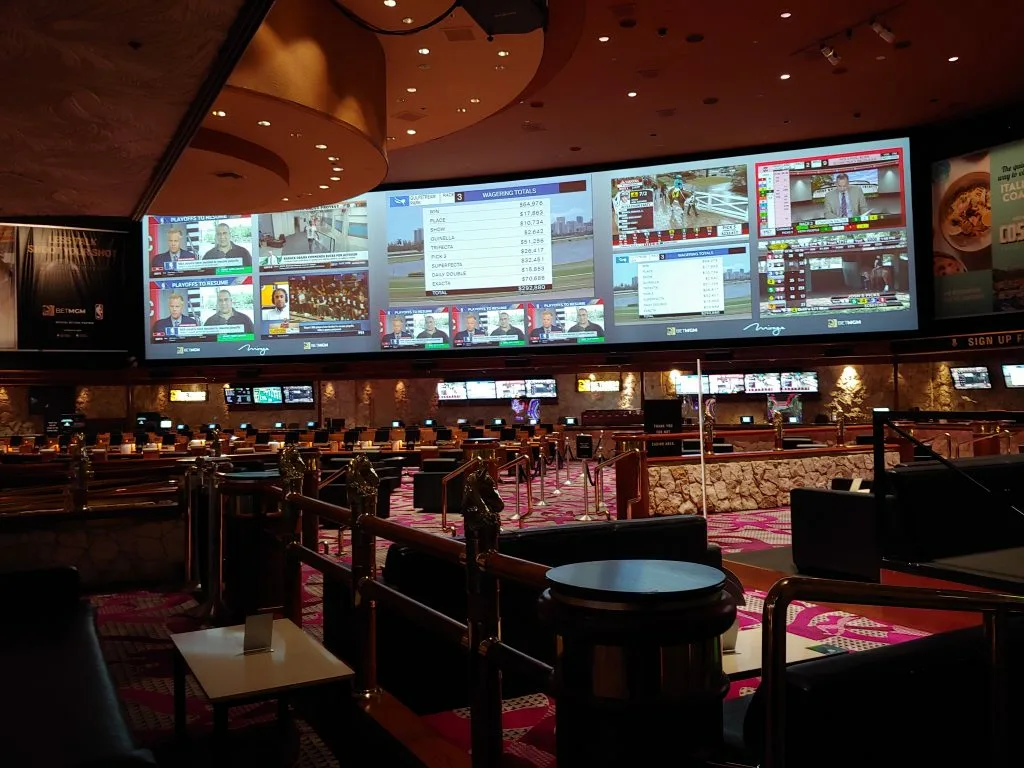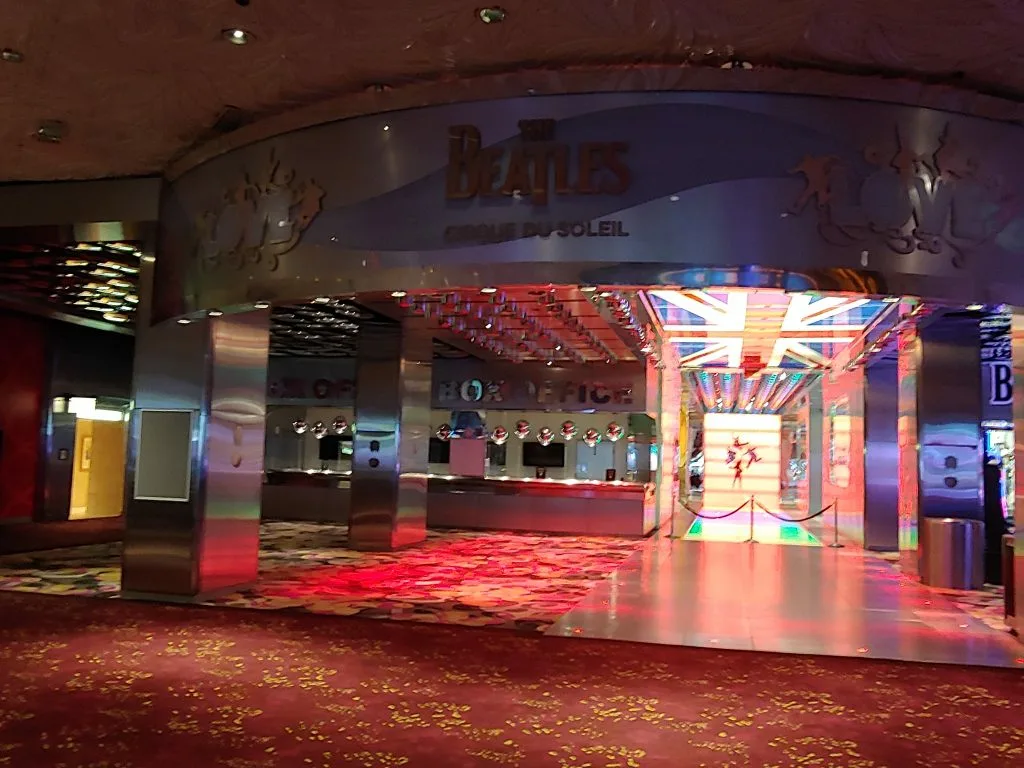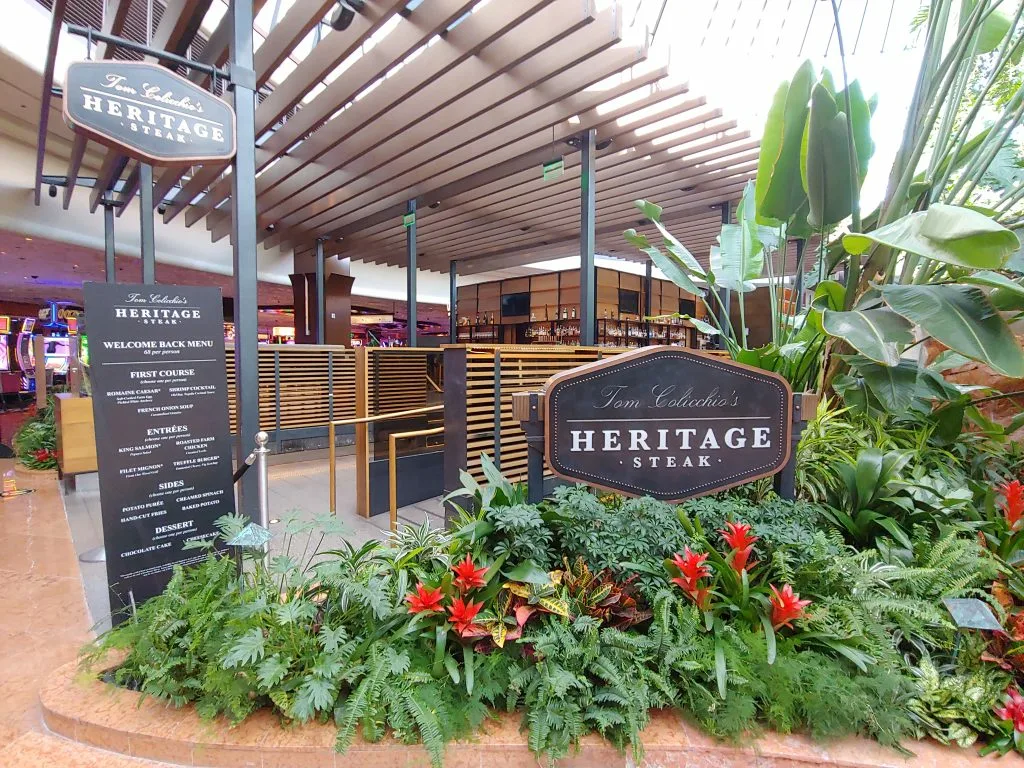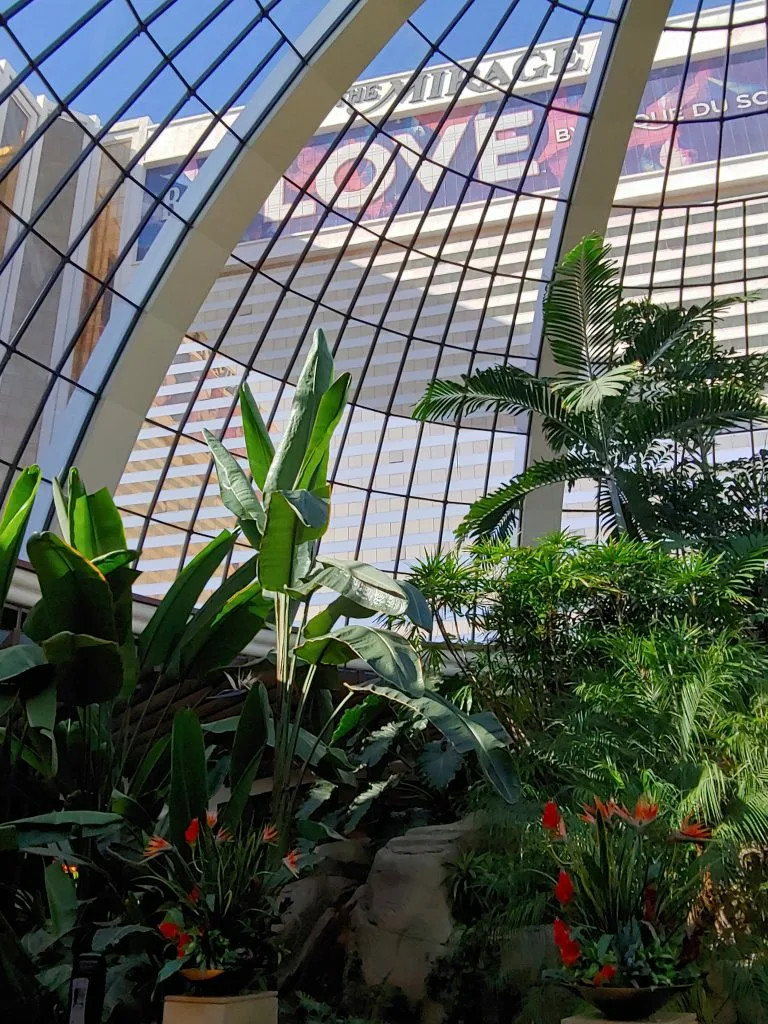 Paris
In the vast expanse of the Las Vegas Strip, one cannot help but notice the unmistakable presence of Paris. Its replica of the iconic Eiffel Tower majestically rises above the bustling casino floor, captivating the attention of all who pass by. Paris, a renowned establishment under the Caesars Entertainment umbrella, stands proudly connected to the esteemed Horseshoe, once known as Bally's. Within the walls of this enchanting casino lies a world of endless entertainment, offering a wide array of thrilling casino games to satisfy even the most discerning gambler. Notably, Paris also boasts a lavish high limit salon, where the stakes are raised to exhilarating heights. Discover the magic of Paris Las Vegas in our comprehensive review, delving into its captivating ambiance, impeccable service, and unforgettable experiences that await.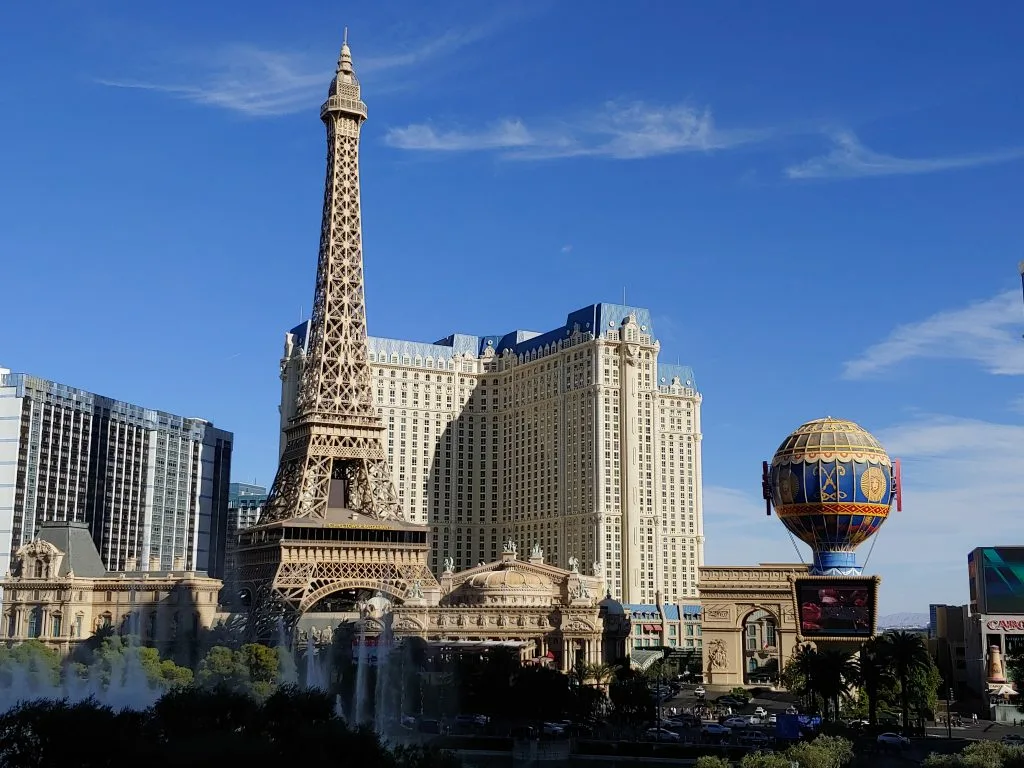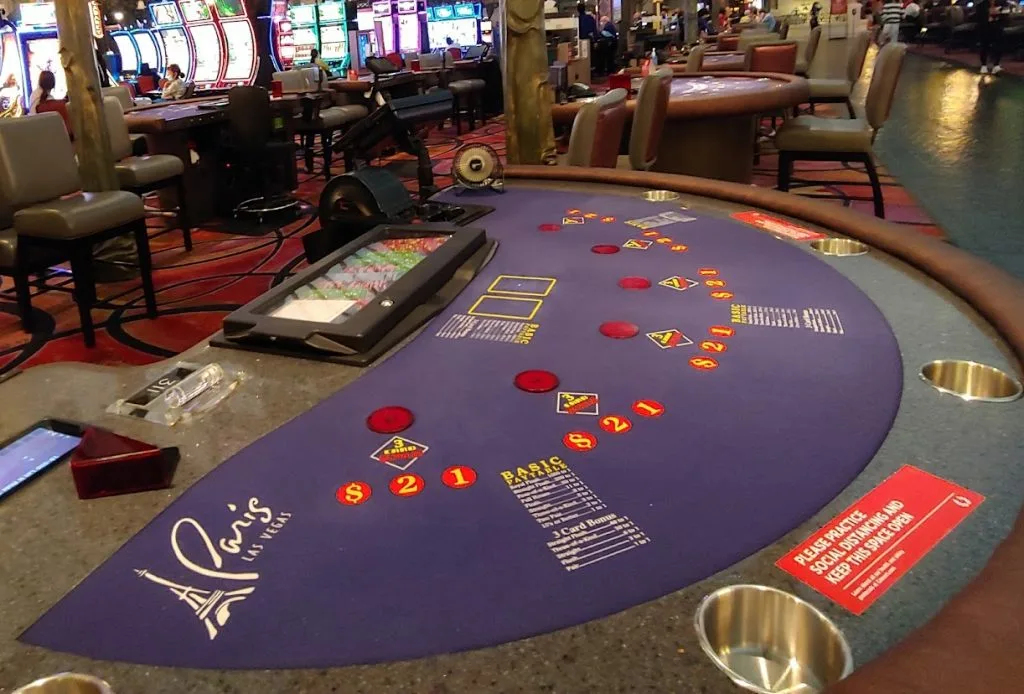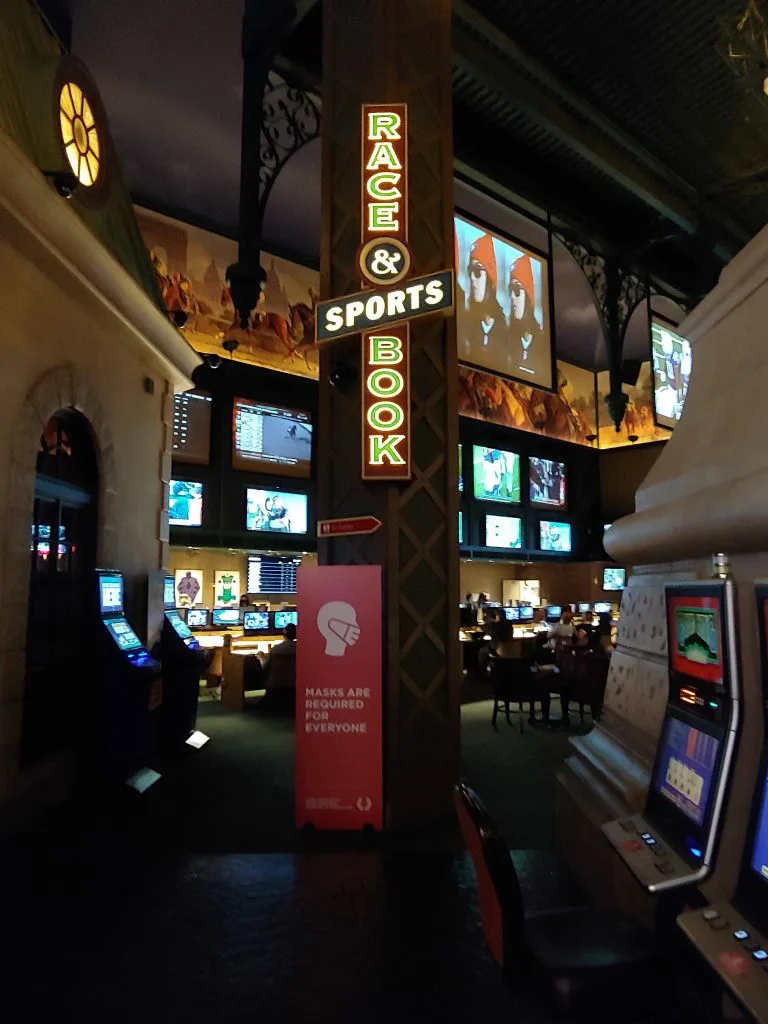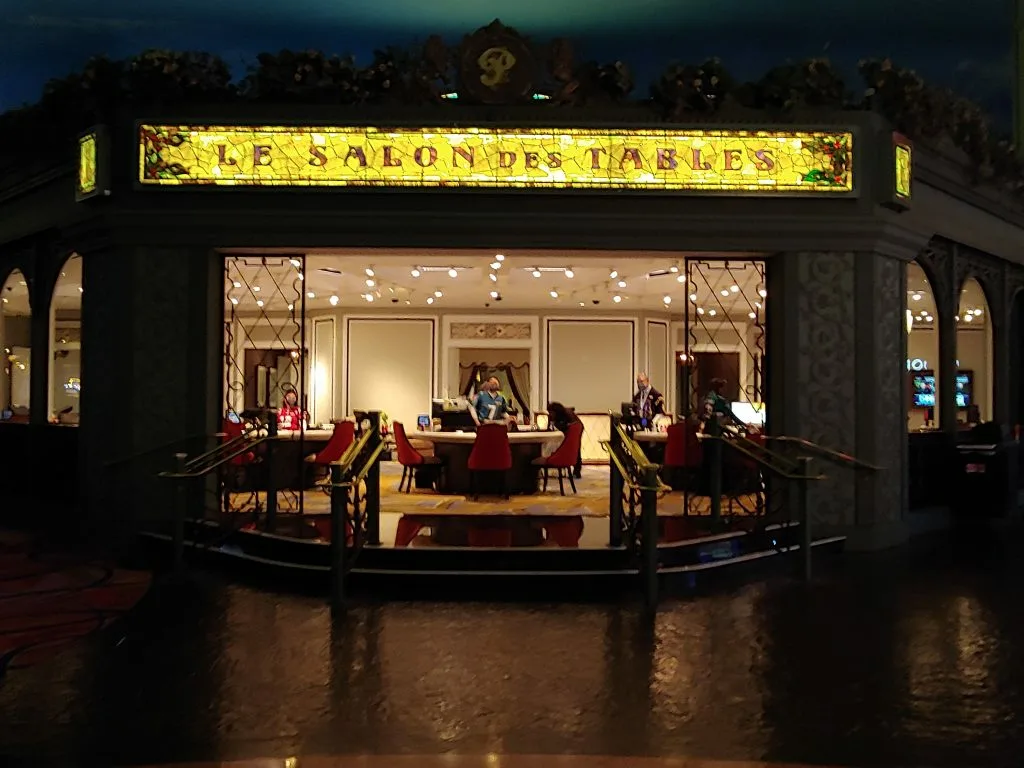 Planet Hollywood
Located at the southernmost point of the Caesars Entertainment casinos on the world-renowned Las Vegas Strip is the illustrious establishment known as Planet Hollywood. This iconic destination not only boasts an expansive casino floor, but also plays host to a multitude of electrifying live entertainment venues and a state-of-the-art sportsbook facility. For a comprehensive exploration of all that Planet Hollywood has to offer, we invite you to delve deeper into our insightful and informative Planet Hollywood review.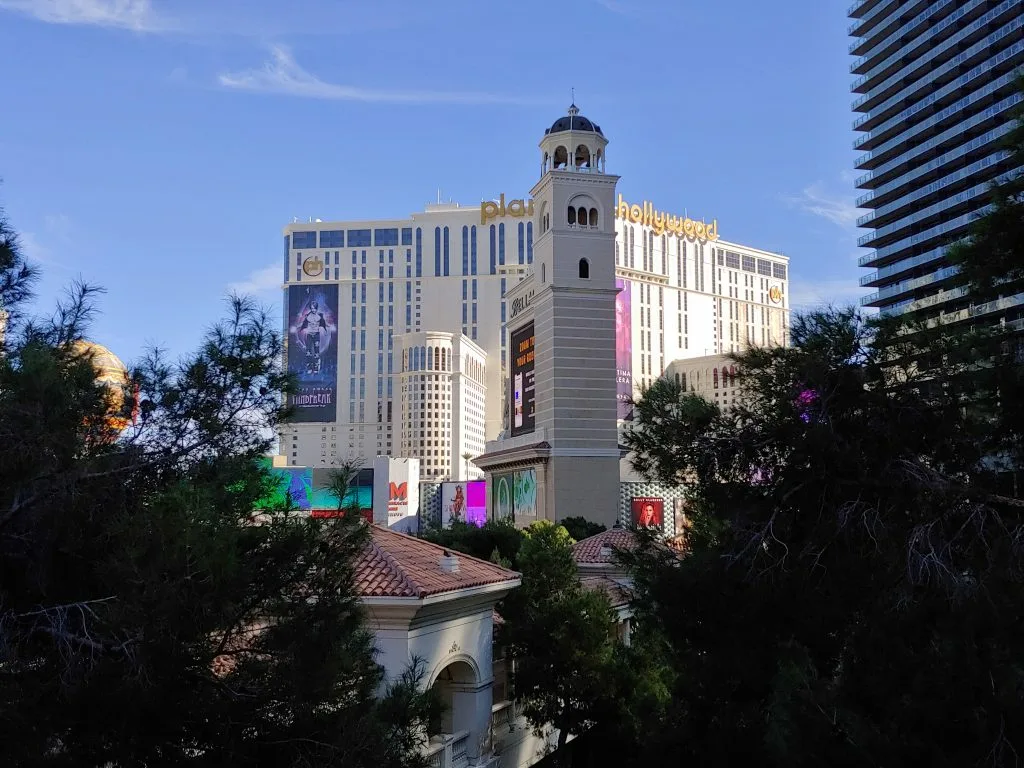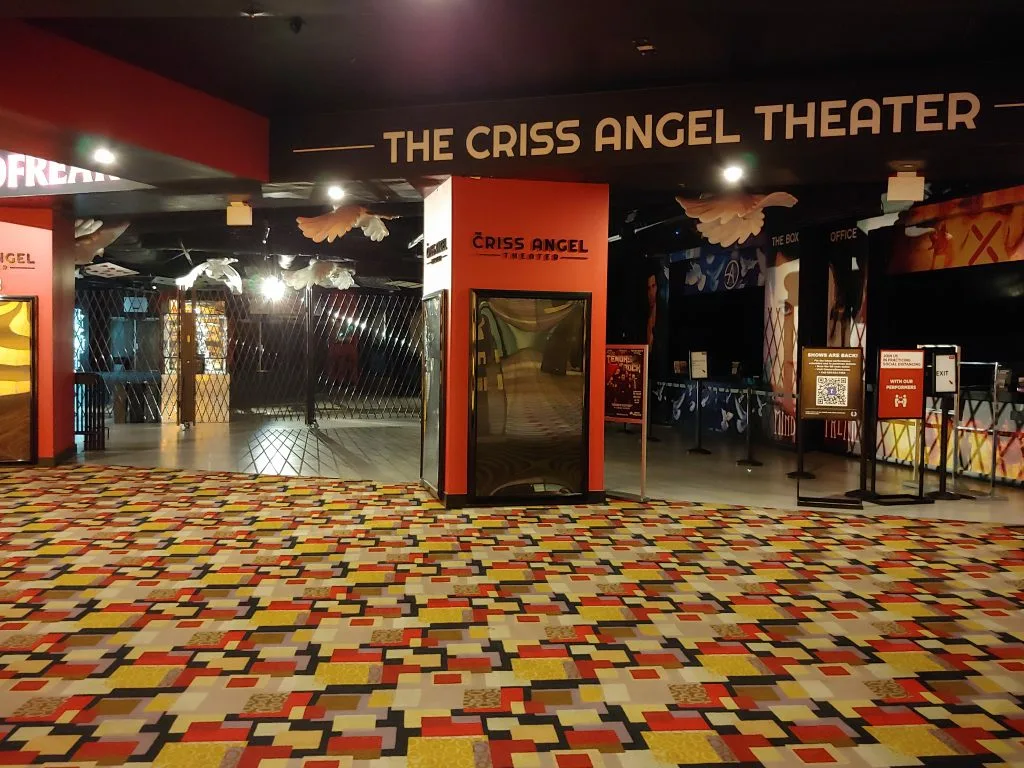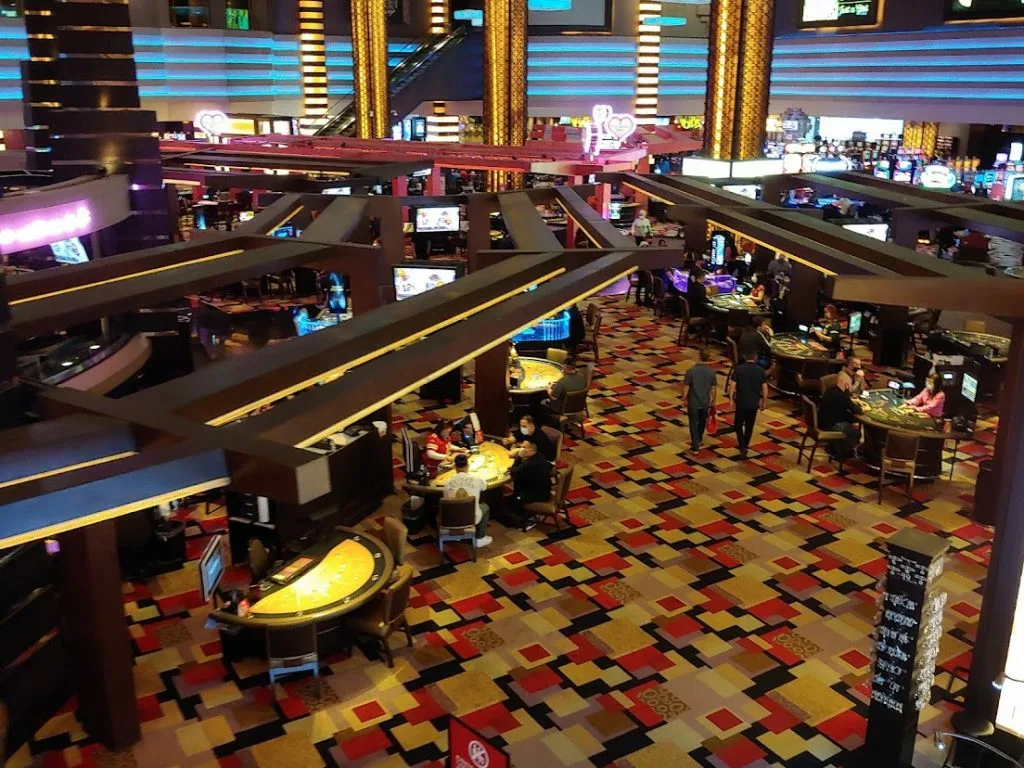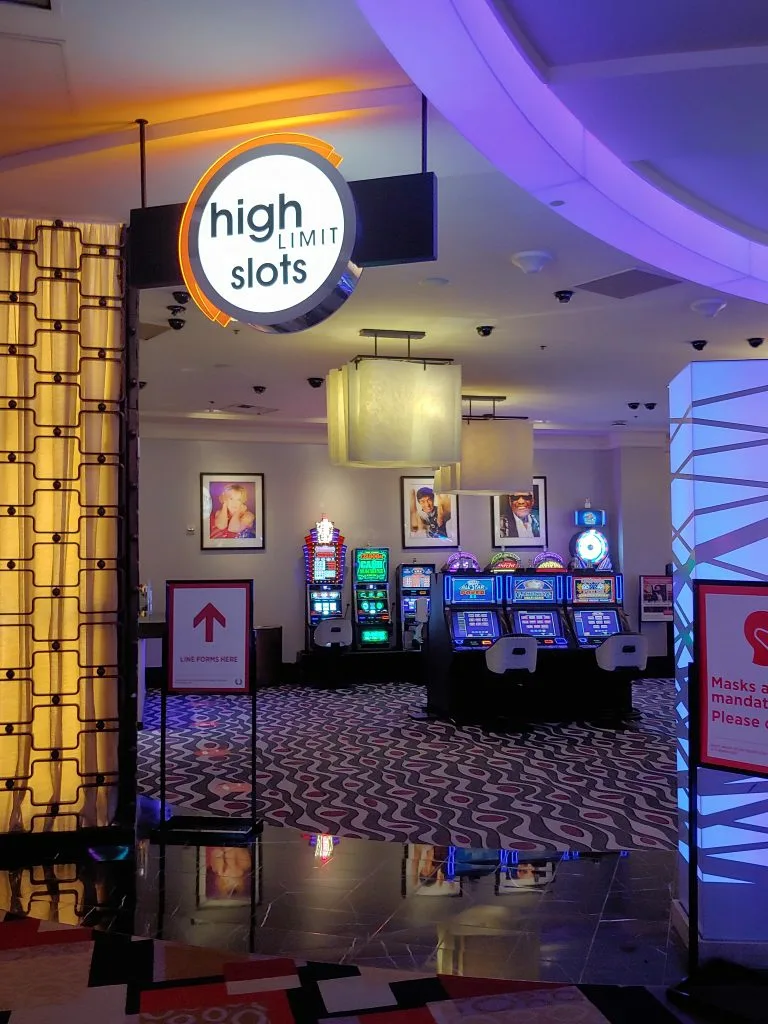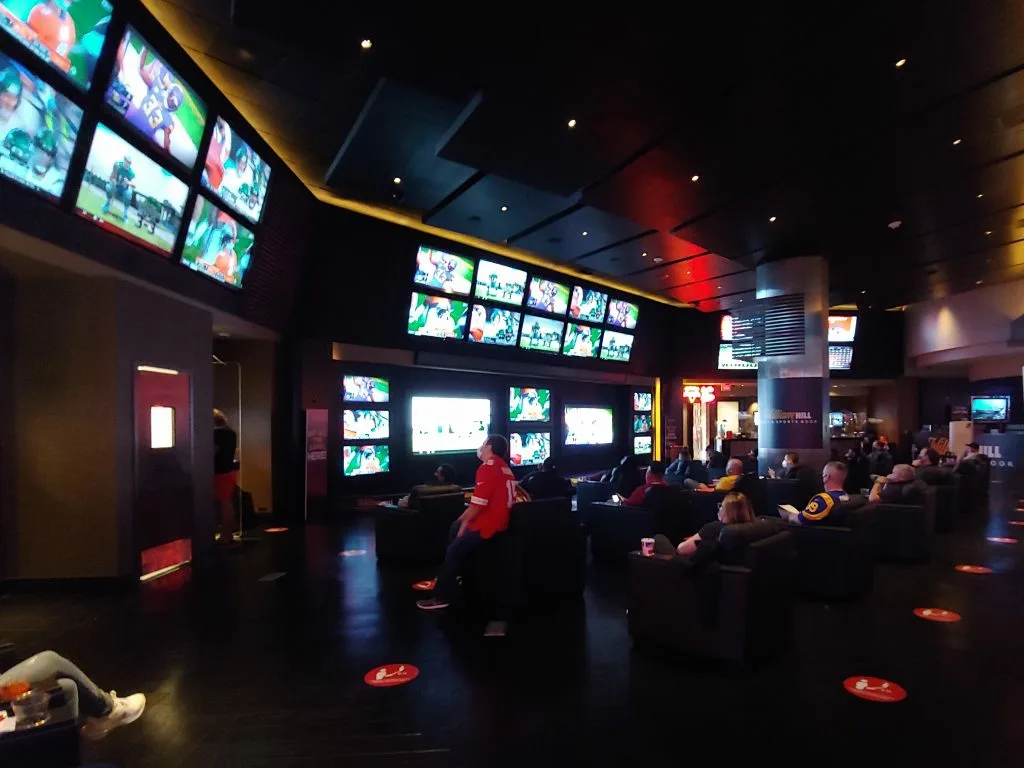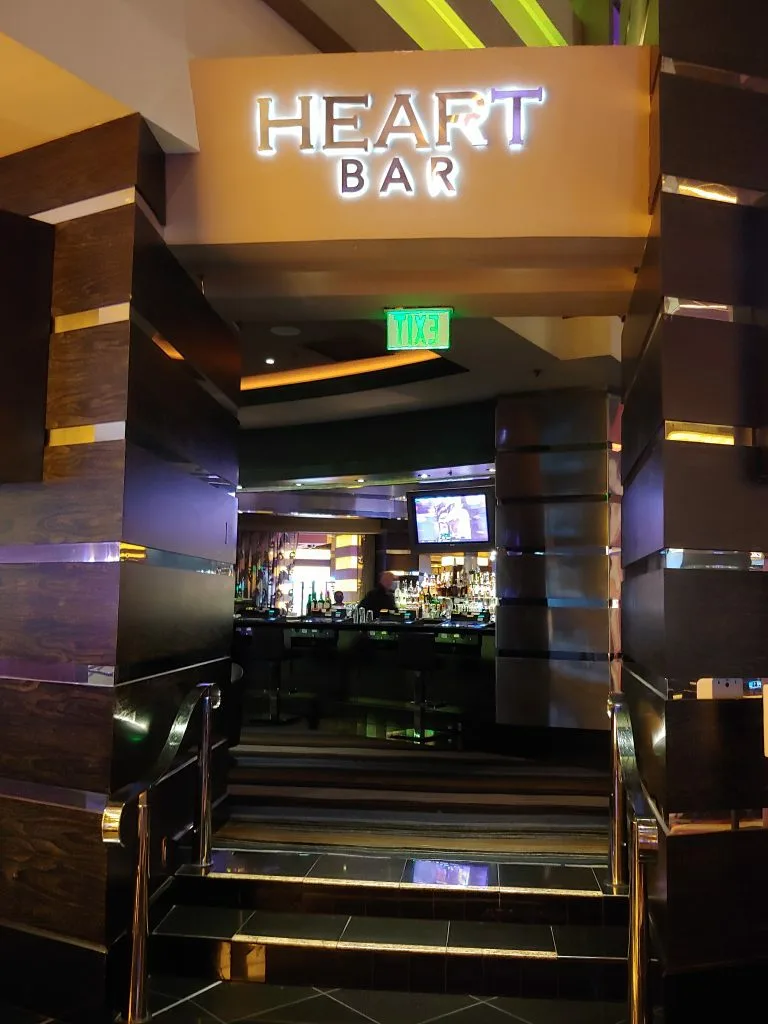 The bustling area of North Las Vegas Boulevard.
Starting at the Strat and ending at Casino Royale, the northern section of the Las Vegas Strip boasts a collection of casinos that are not affiliated with either Caesars Entertainment or MGM Resorts.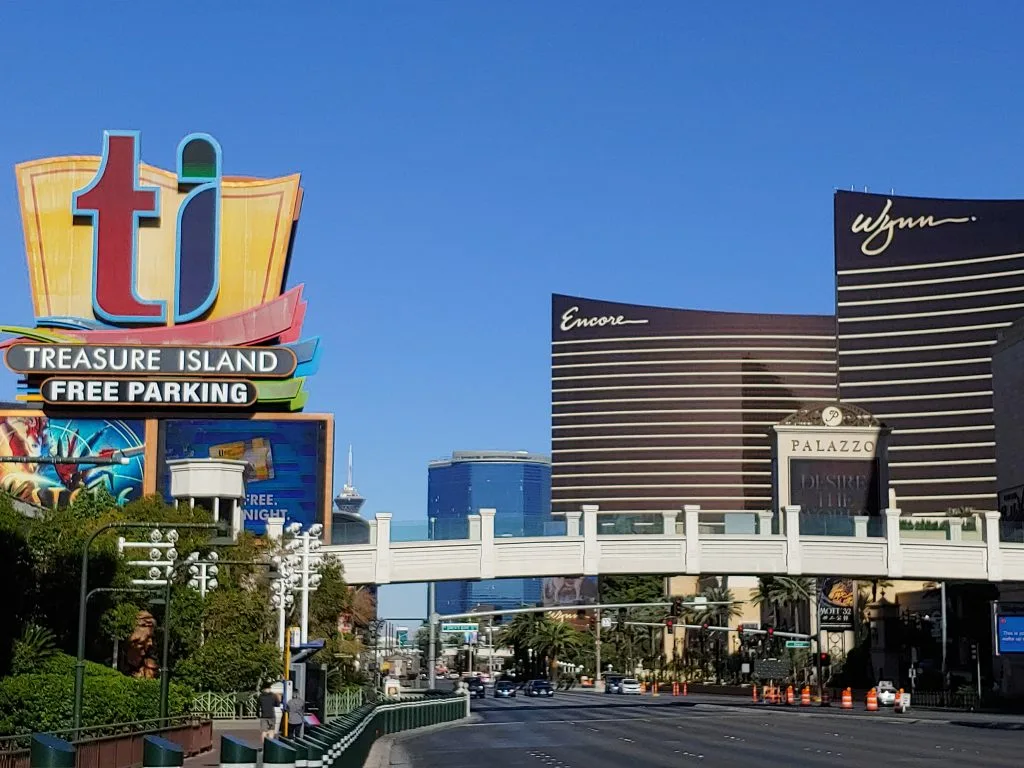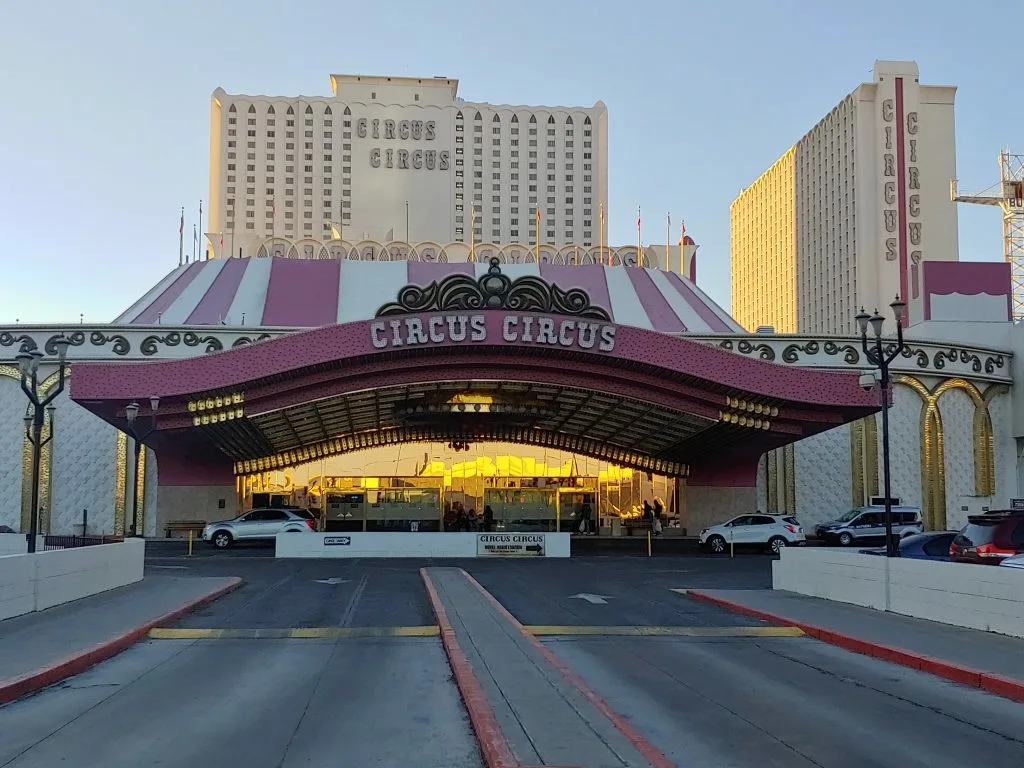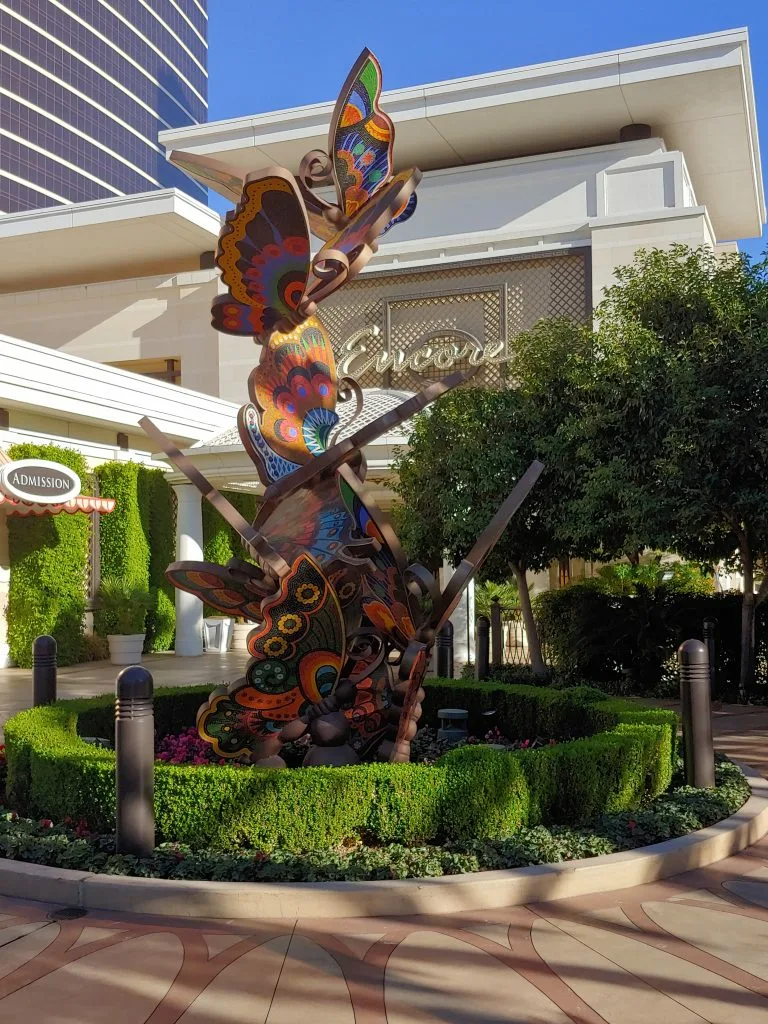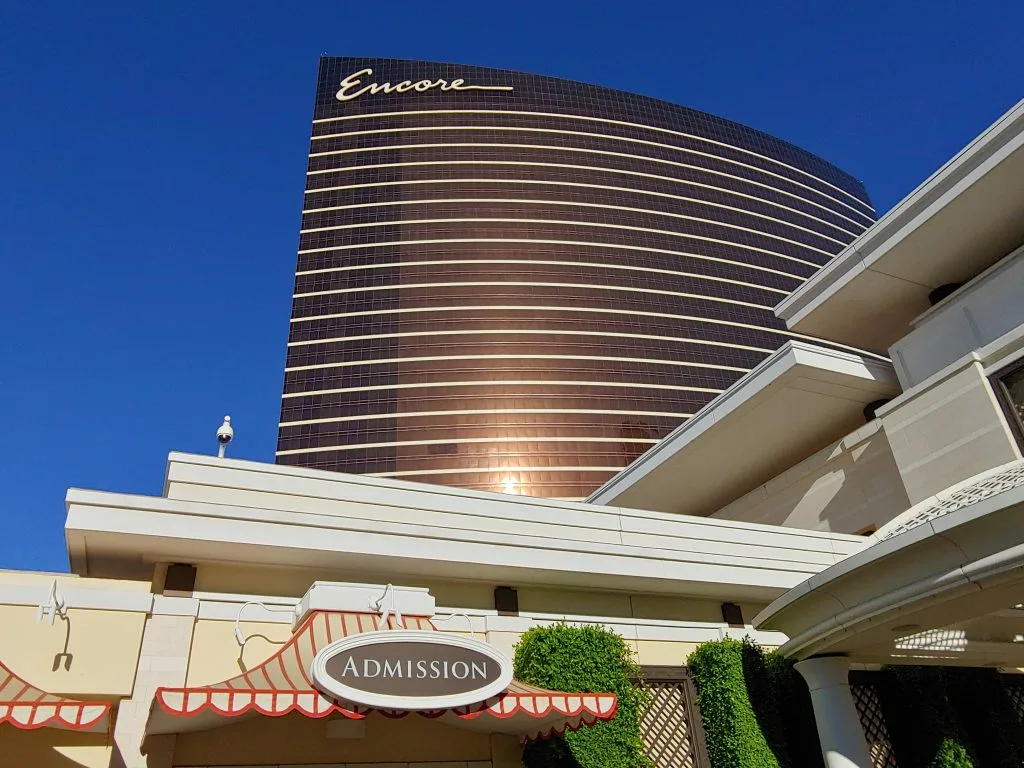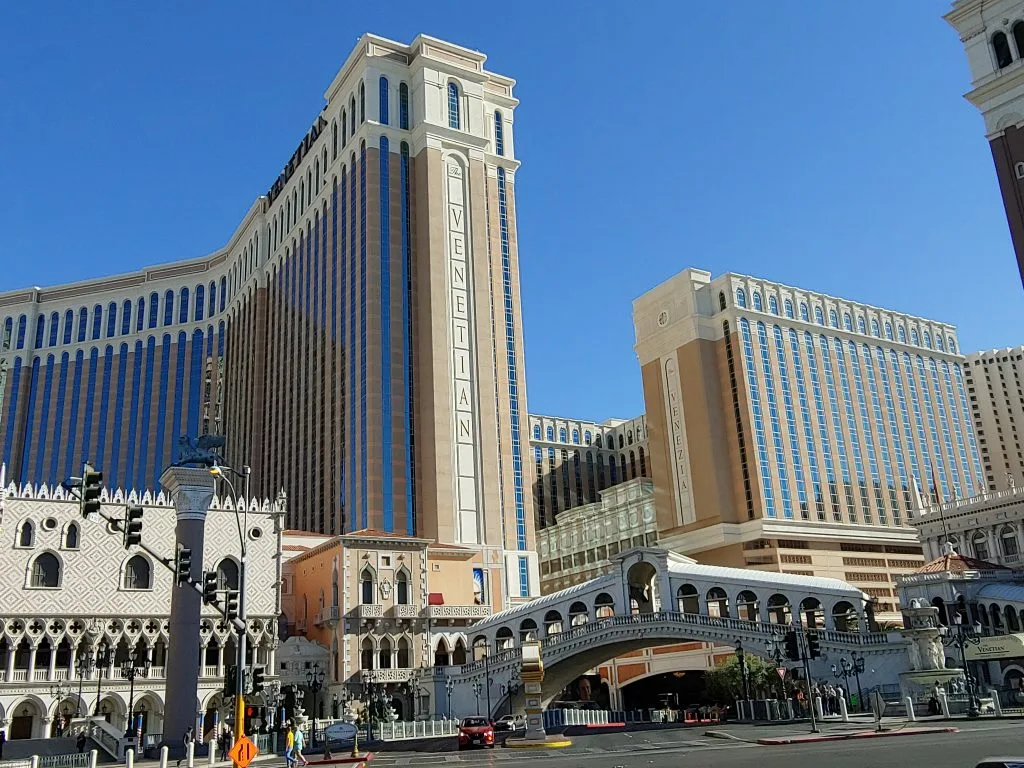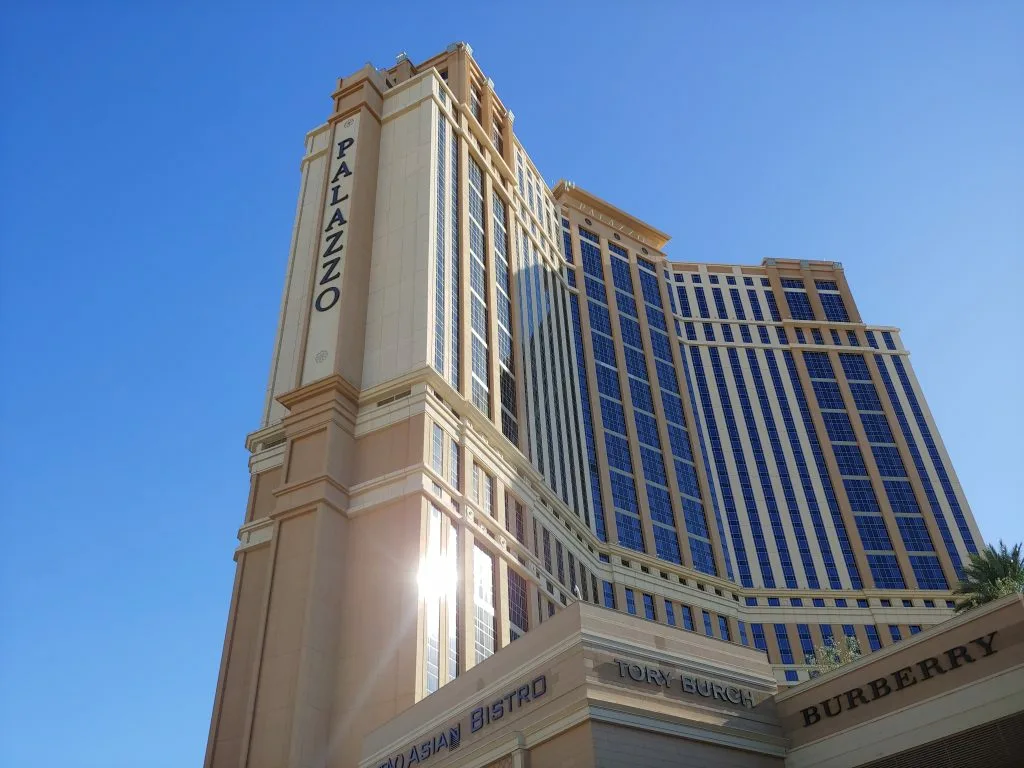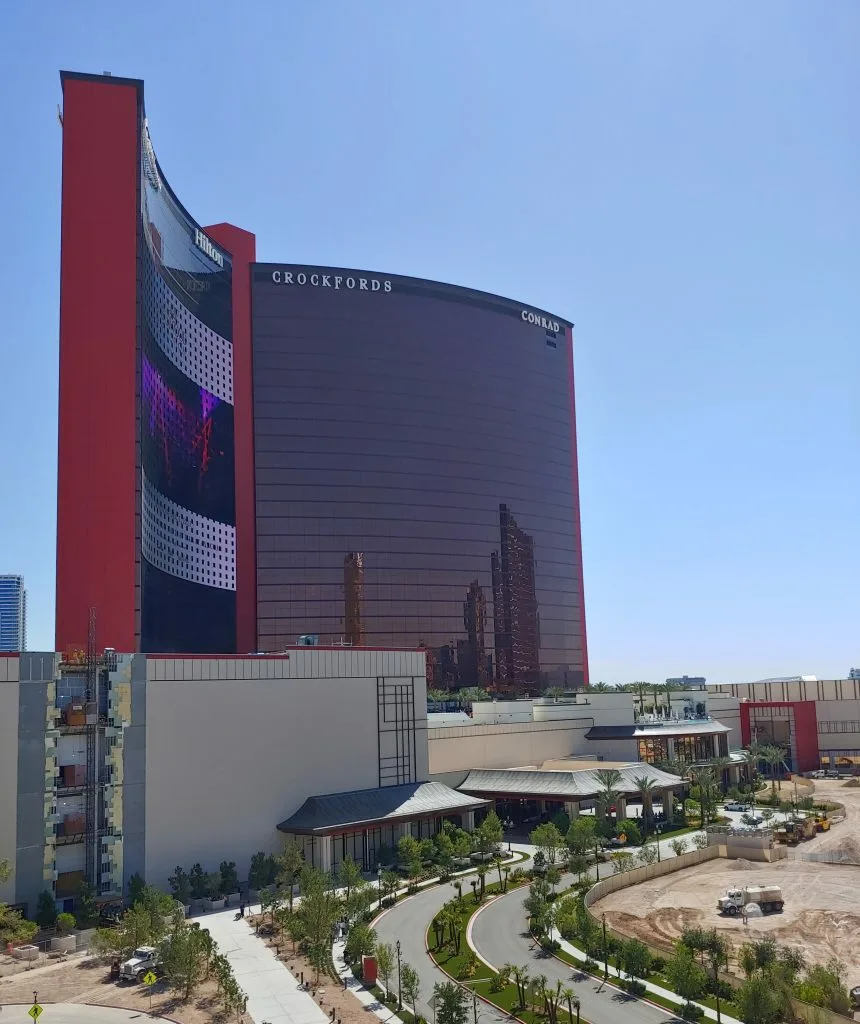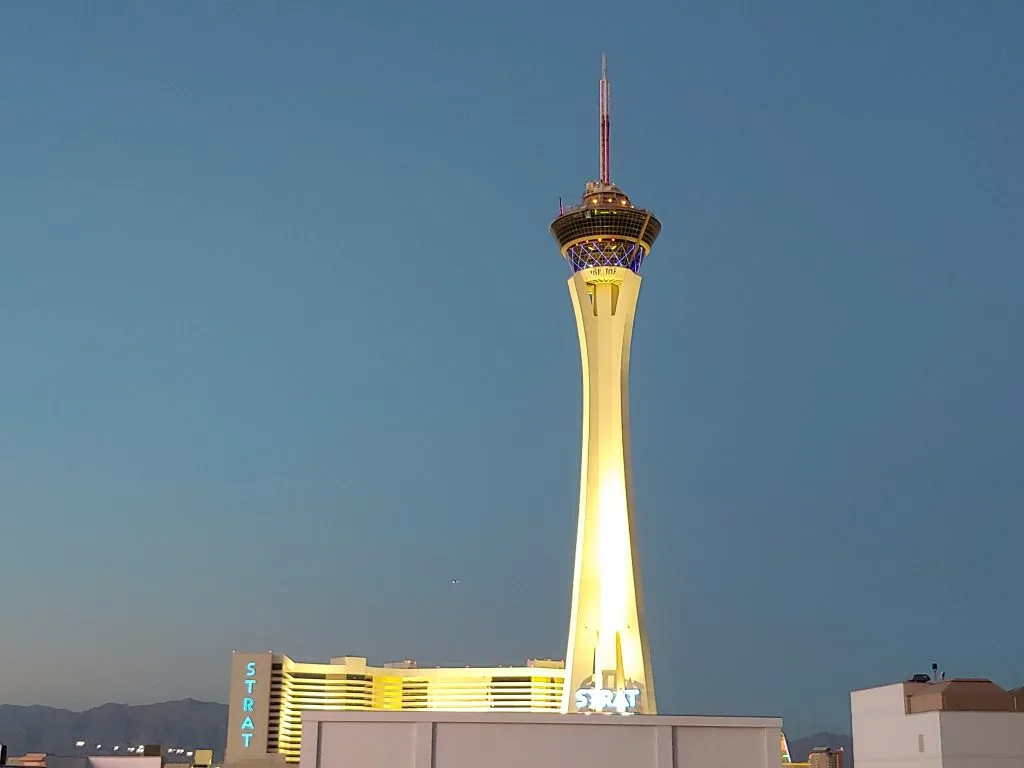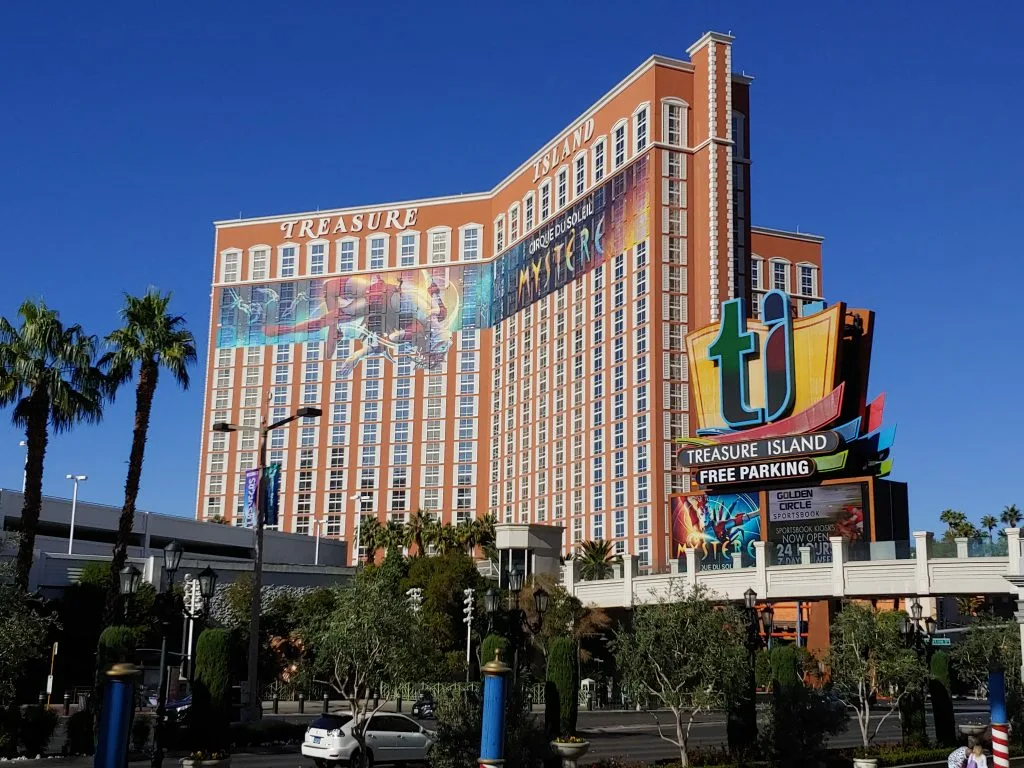 Casino Royale
On the Las Vegas Strip, nestled between the grand establishments of Harrah's and Venetian, lies a modest casino known as Casino Royale. Once a bustling hub of table games, it made the decision to shift its focus in March 2020. Nowadays, the casino floor is adorned with rows upon rows of vibrant slot machines, accompanied by a handful of electronic table games for those seeking a different kind of thrill. Adjacent to the casino, you will find a cozy Best Western hotel, a charming establishment called Danny's, and the ever-popular Outback Steakhouse. But that's not all - if you're looking for some truly remarkable deals, the food court and bar at Casino Royale offer some of the most enticing bargains you'll find on the entire Las Vegas Strip.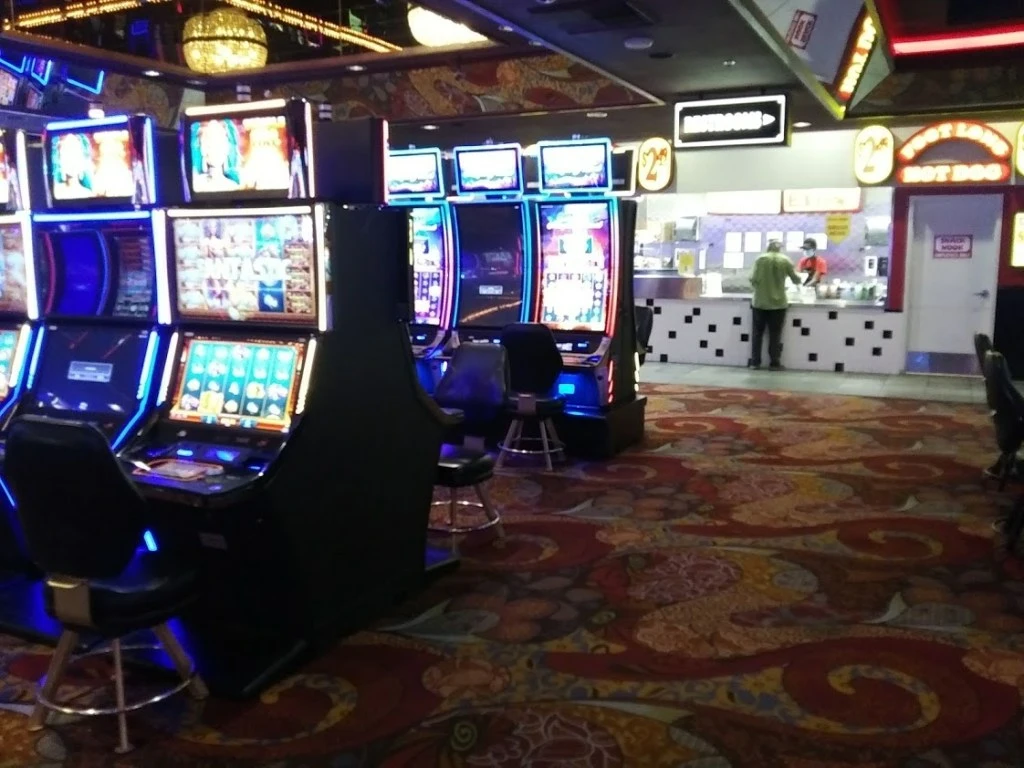 Circus Circus
I have long been impressed by the rich history of Circus Circus, an iconic casino that has stood the test of time on the famed Las Vegas Strip. Bursting with nostalgia, this establishment holds the distinction of being one of the oldest in the area, a true testament to its enduring allure. Nestled within its vibrant confines, I discovered the exhilarating Adventuredome theme park, a captivating haven of thrills and excitement. Upon entering the casino, I immediately noticed a delightful surprise—a small table game pit, conveniently located near the front. It offered a cozy and intimate setting for those seeking their luck at the classic casino games. What struck me even more was the fact that Circus Circus remains the sole Las Vegas Strip casino to feature coin-operated slots, harkening back to a bygone era and providing a unique experience for visitors. It was during my exploration of the expansive property that I stumbled upon another gem—Slots A Fun. A charming and intimate casino in its own right, it offered a distinct atmosphere devoid of table games. What intrigued me the most was the revelation that it shared the same ownership as Circus Circus, forging a special bond between these two distinct establishments. In conclusion, Circus Circus stands as a testament to the rich history and enduring charm of Las Vegas Strip casinos. With its distinctive offerings, including the Adventuredome theme park and coin-operated slots, it continues to captivate visitors from near and far. And with the addition of the delightful Slots A Fun, the experience is further enriched, providing a diverse range of entertainment options within a single property.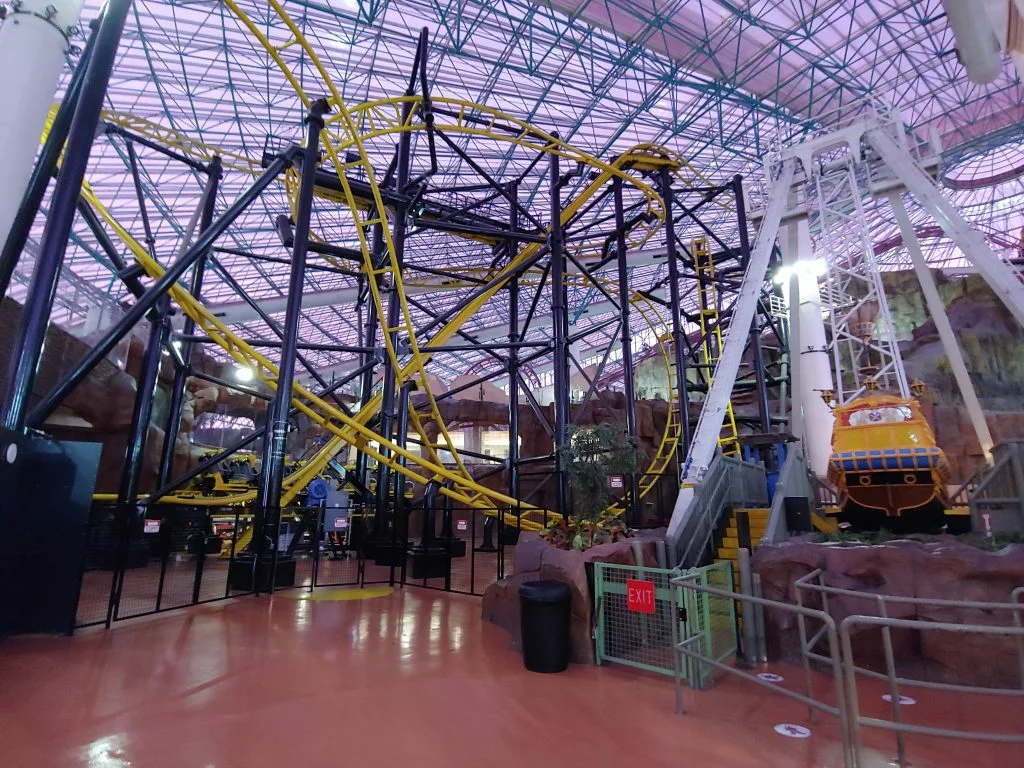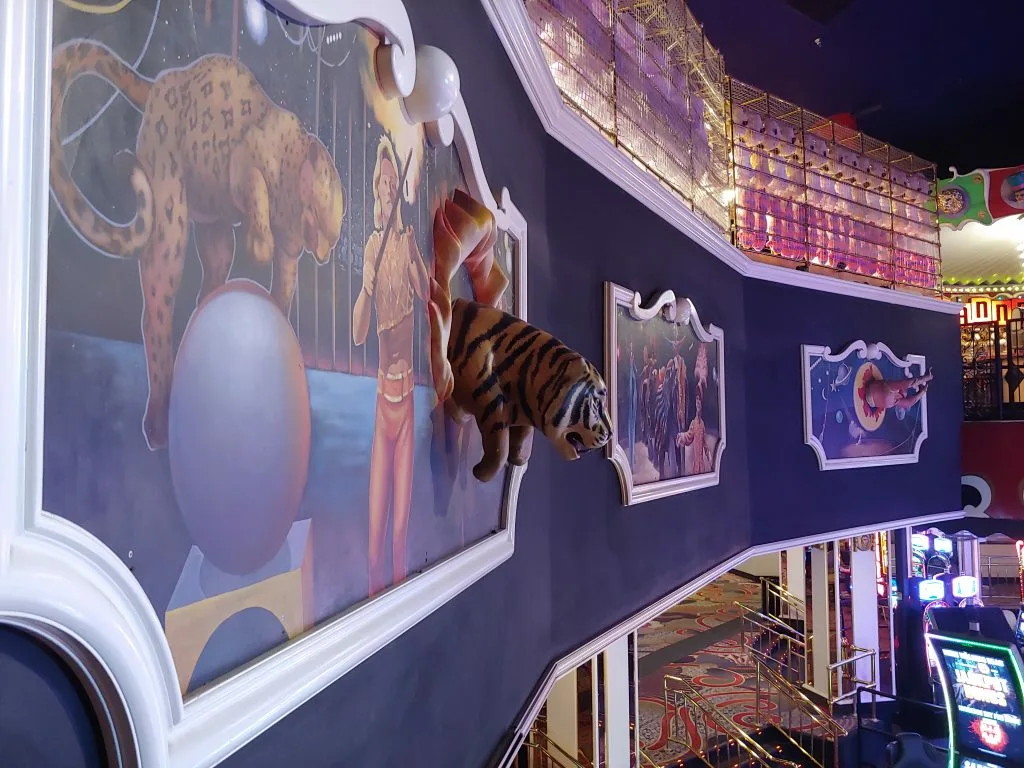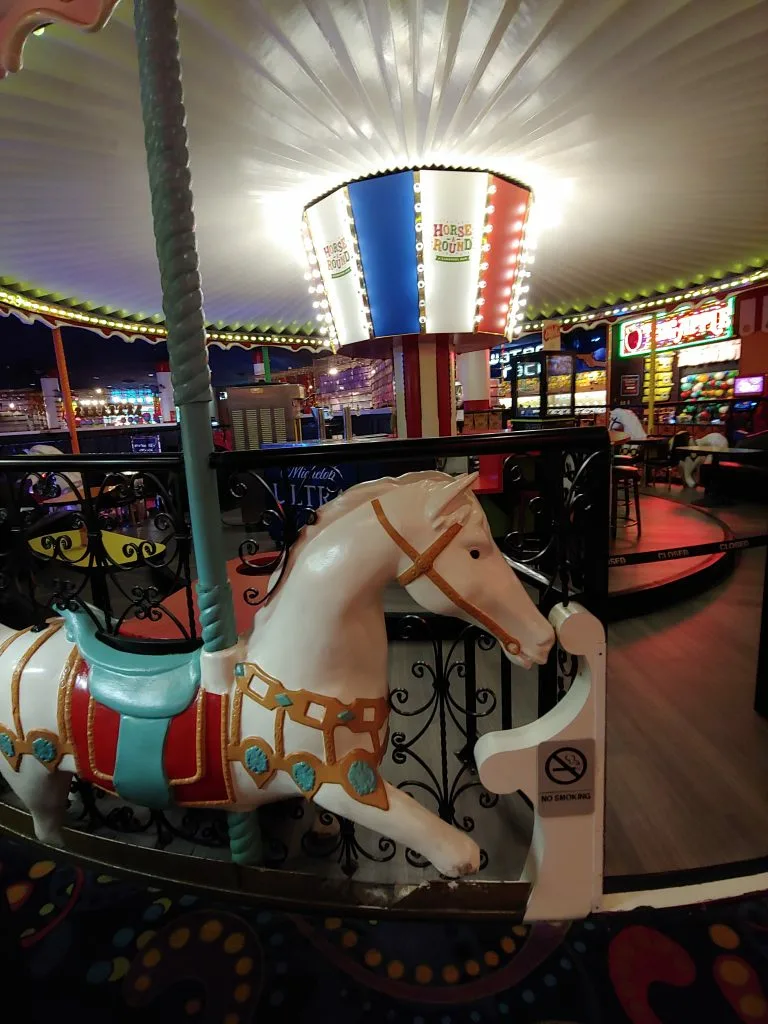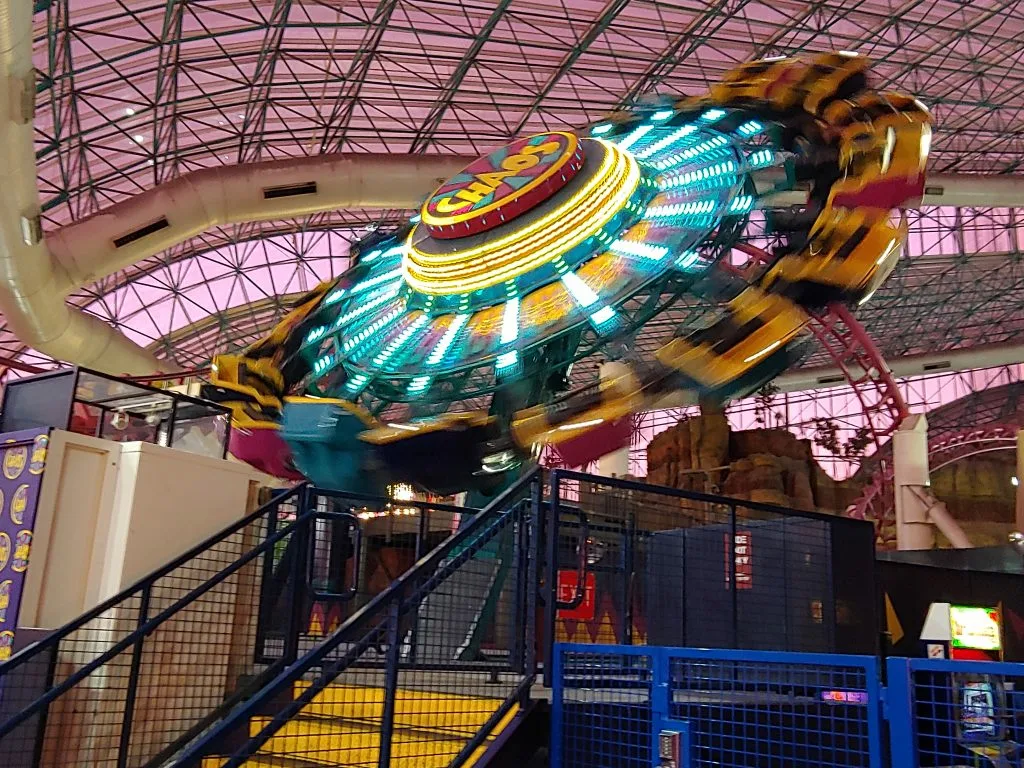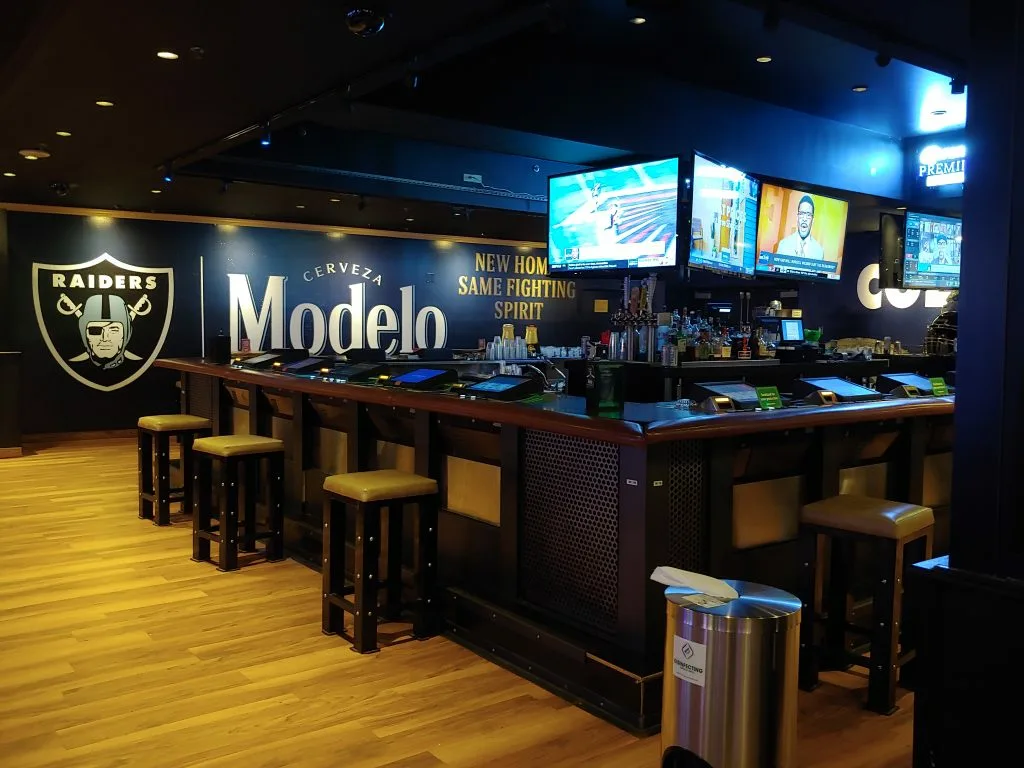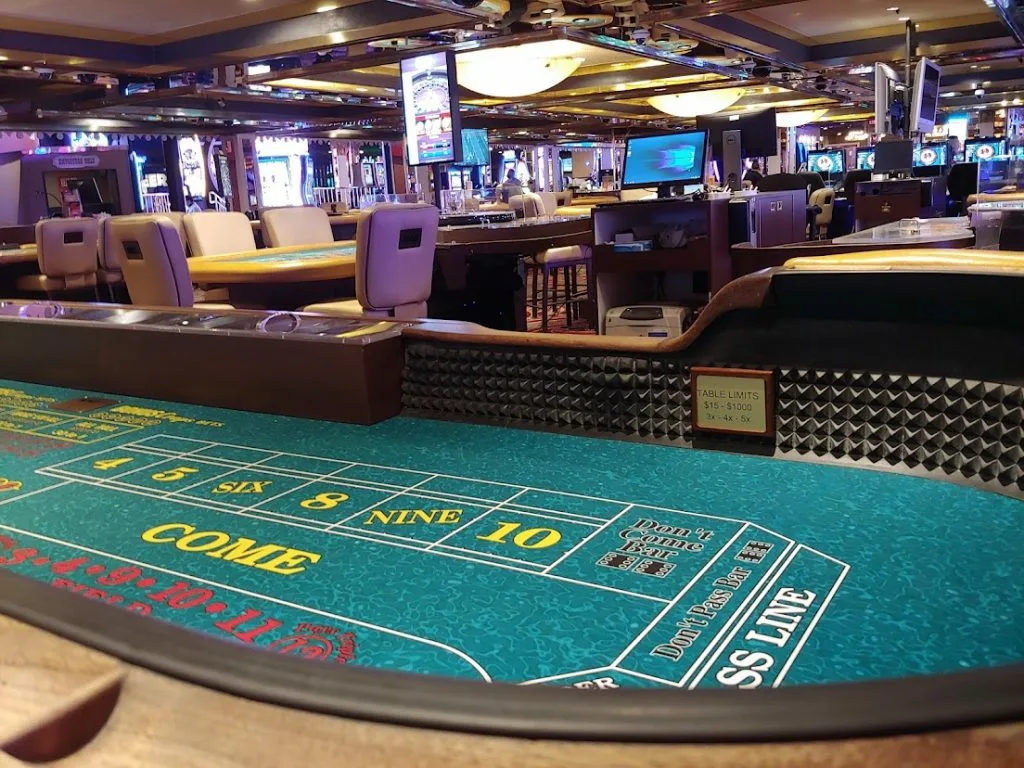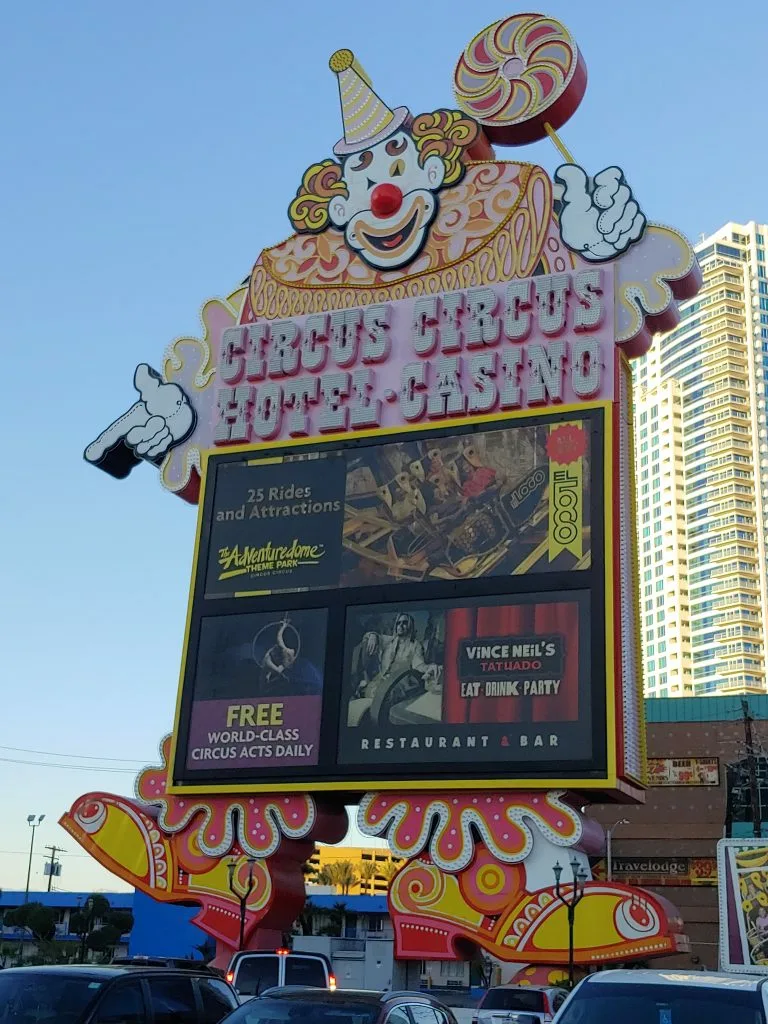 Encore
I'm here to give you some valuable information about Encore, the splendid sister establishment of Wynn. If you're looking for a high-end experience at a slightly more affordable price point, Encore is the place to be. One of the advantages of this upscale resort is the availability of gambling options with lower limits compared to its counterpart, Wynn. If you're a poker enthusiast, you'll be delighted to know that the poker room is located at Encore. Additionally, for sports enthusiasts, there is a Wynn sportsbook that offers a thrilling betting experience. If you're eager to learn more about Encore, don't hesitate to check out our detailed Encore casino review.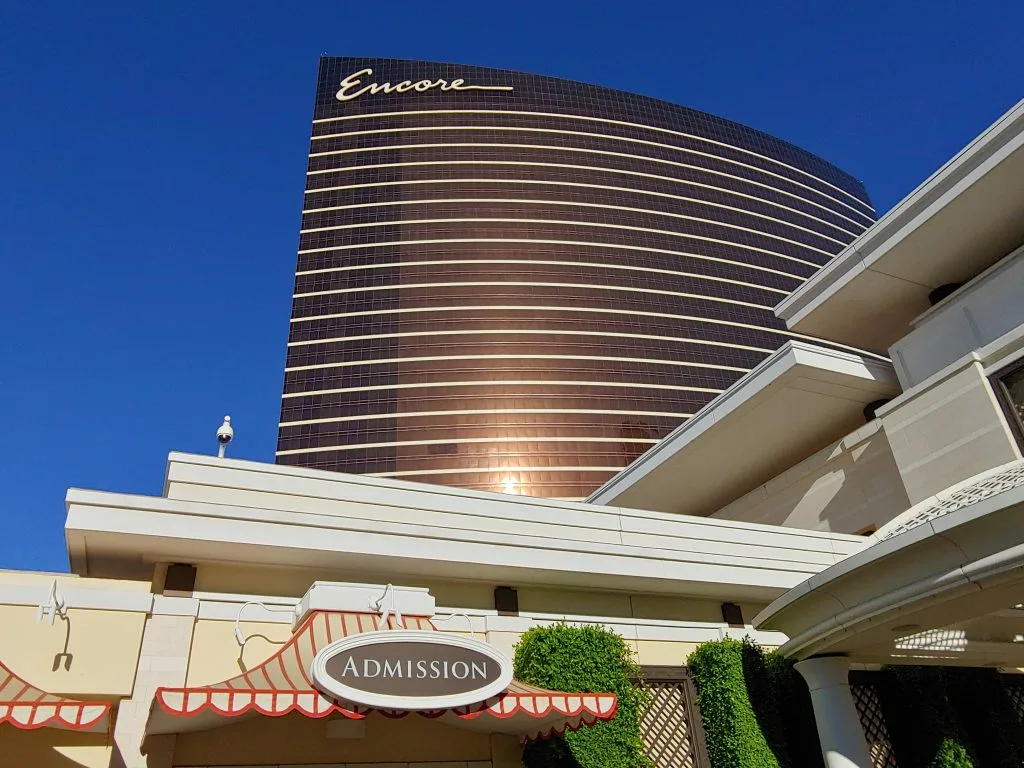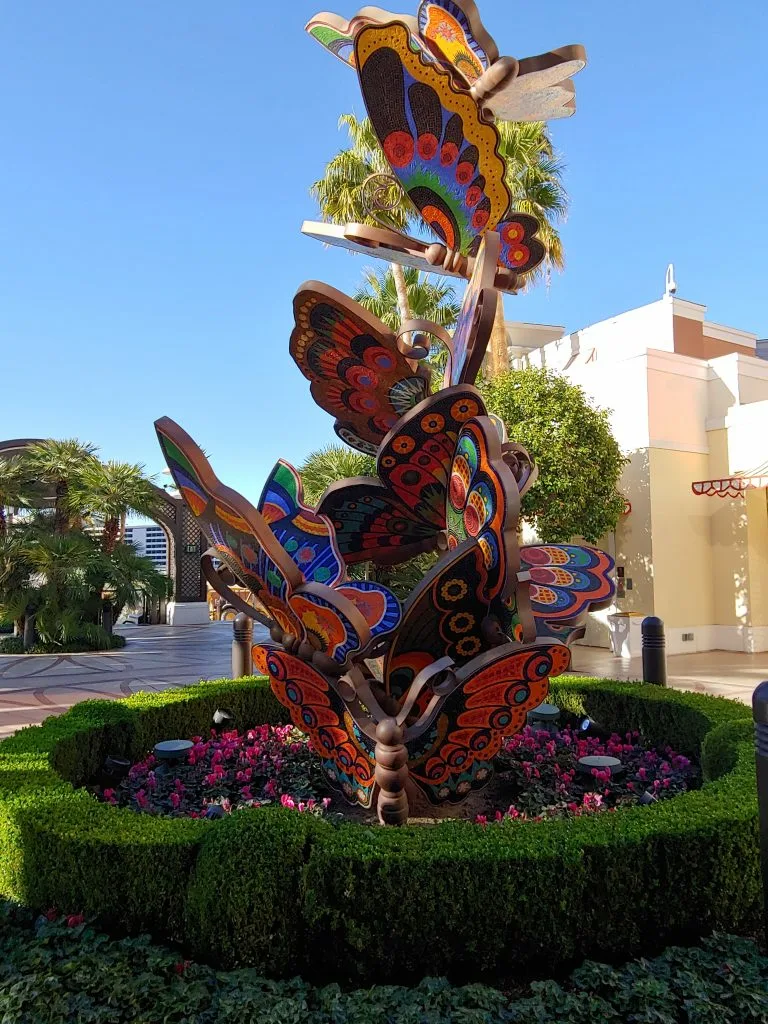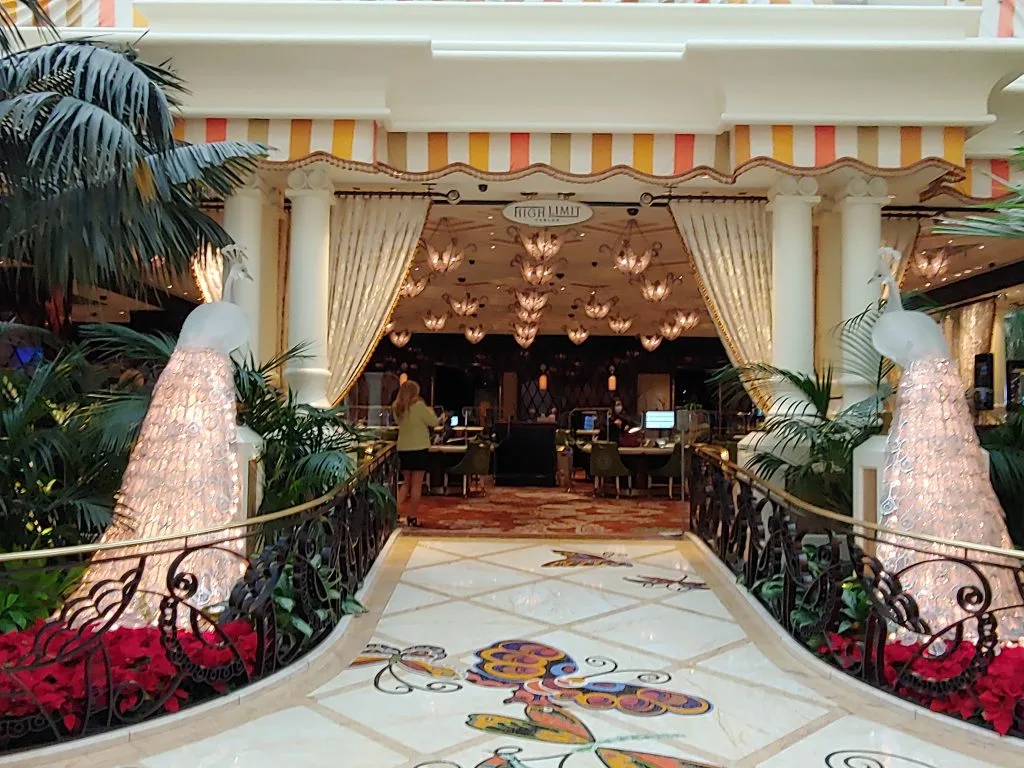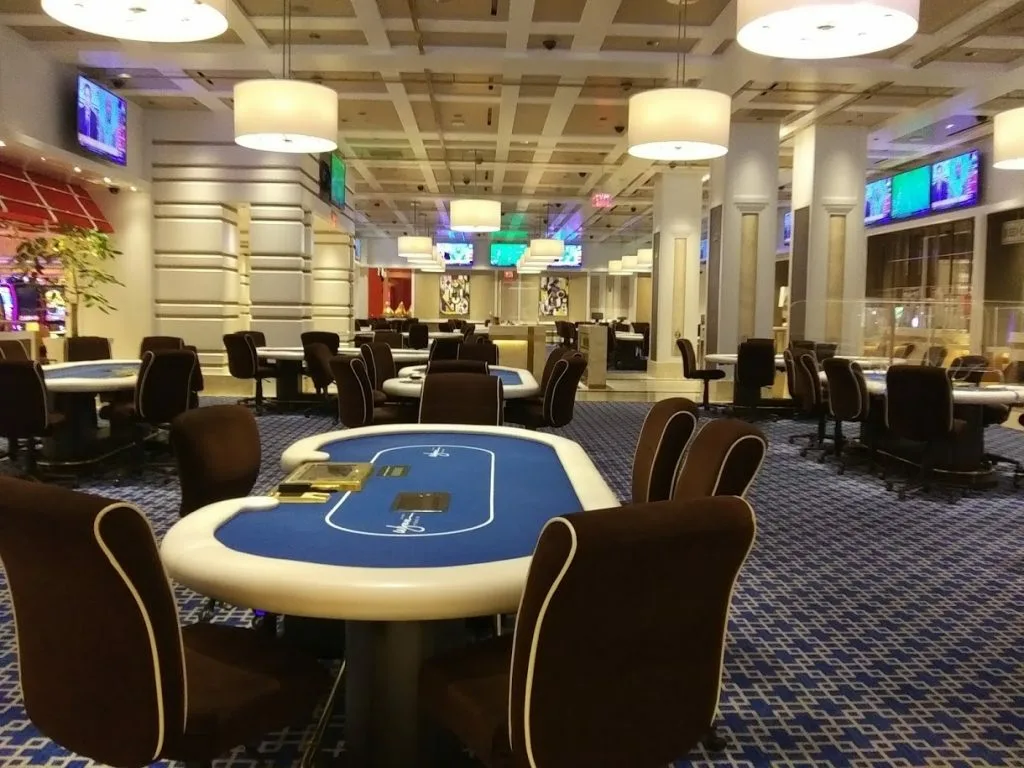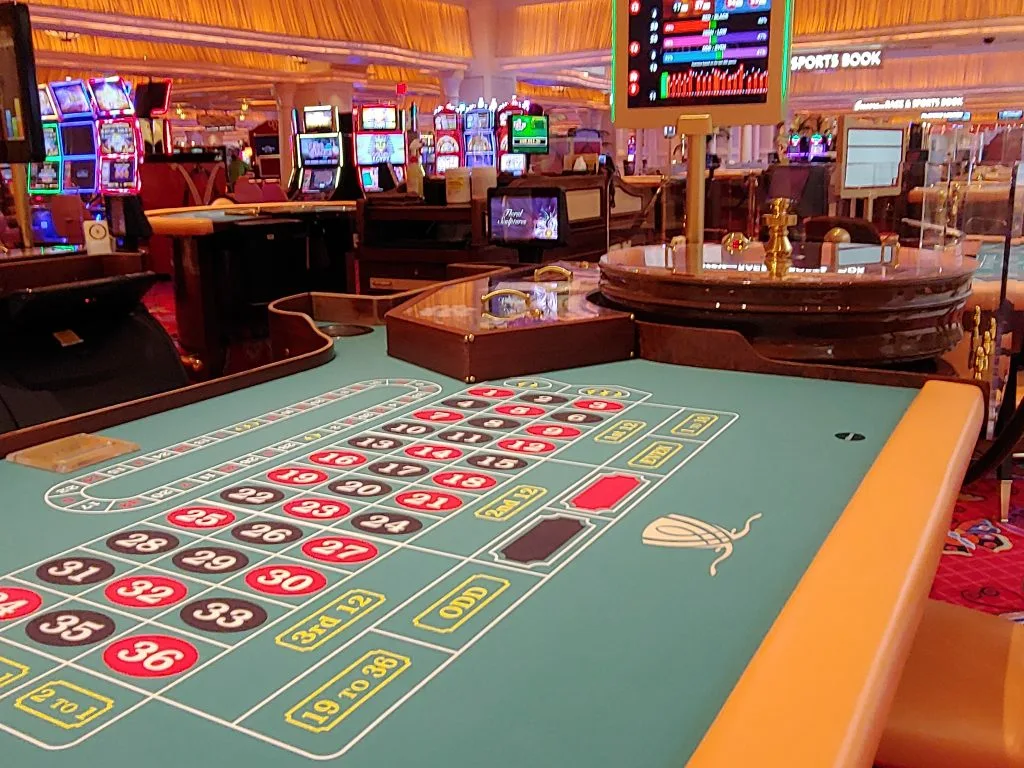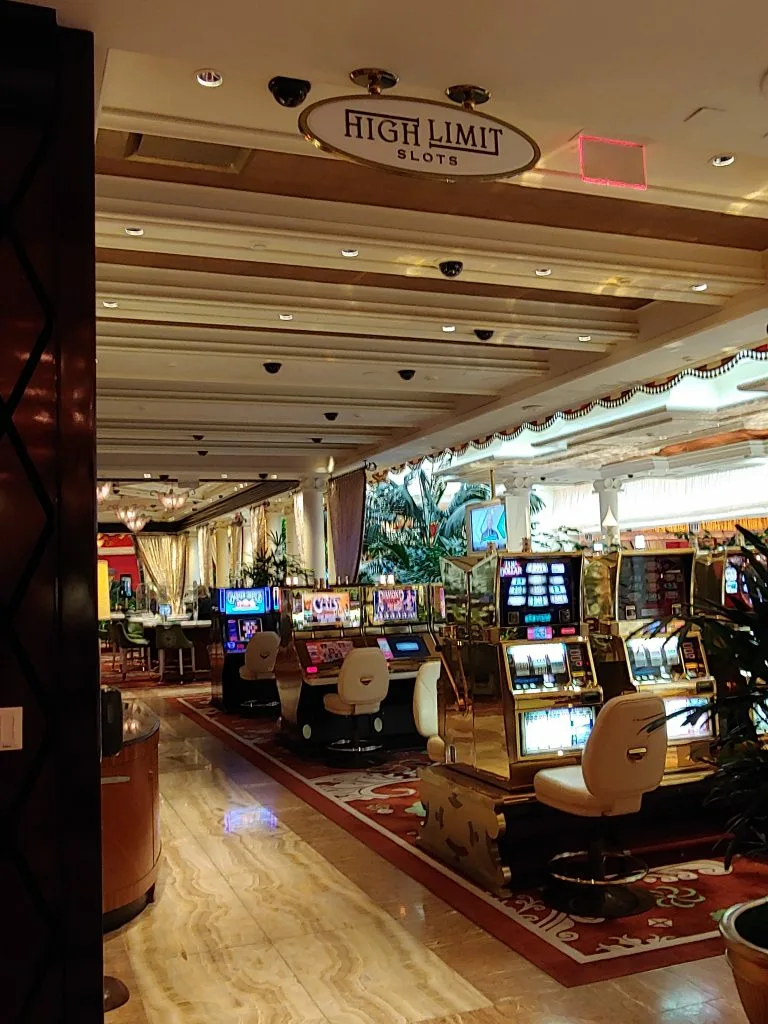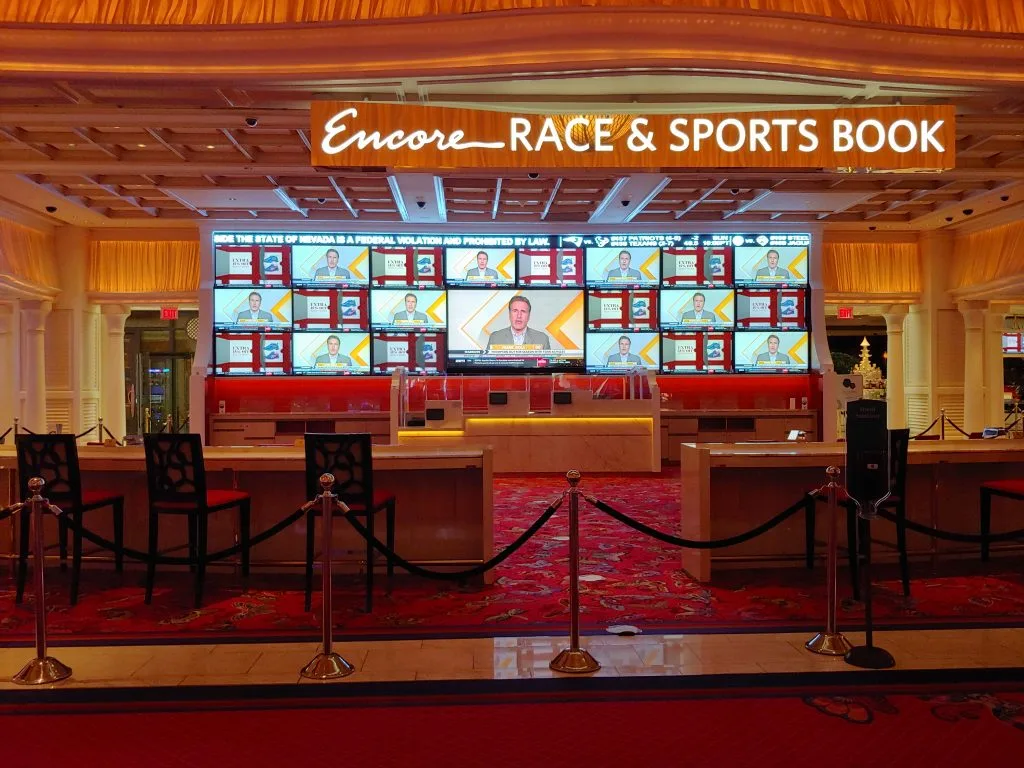 Palazzo
I would like to share some information about Palazzo, which happens to be the sister casino of the Venetian. One interesting thing about Palazzo is that gaming there is a bit more favorable in terms of both quality and cost when compared to the Venetian. Additionally, Palazzo boasts a multitude of dining options and is conveniently connected to various major entertainment venues and the Sands Convention Center. If you're looking for more details about Palazzo, you can find them on our dedicated Palazzo casino page.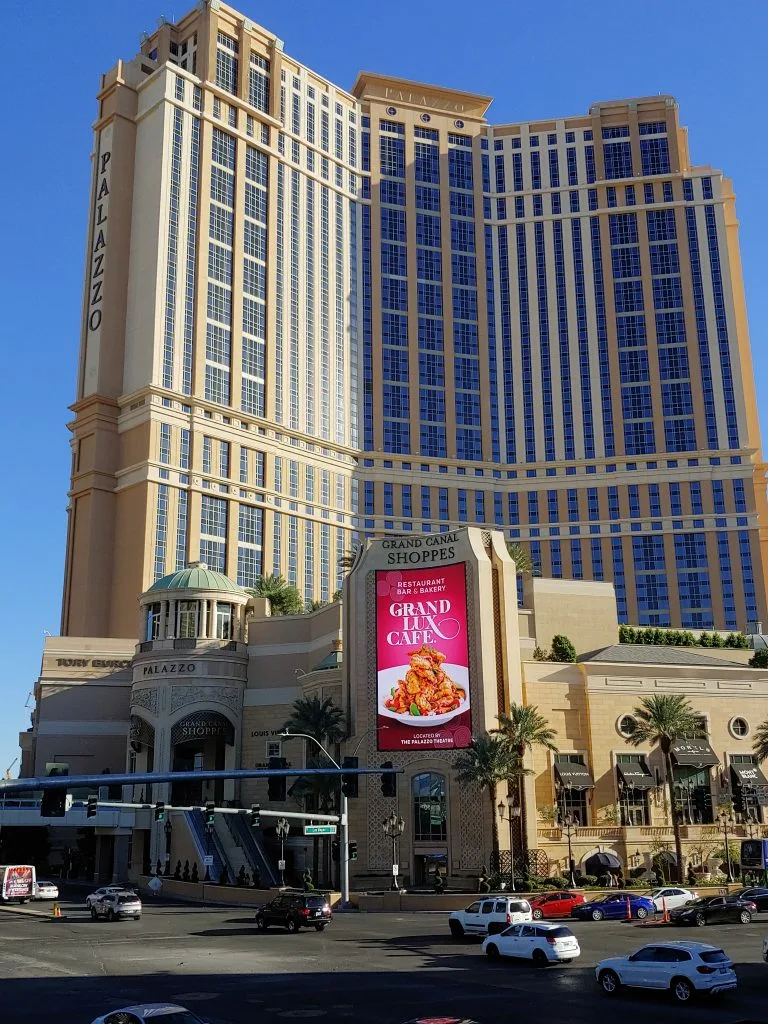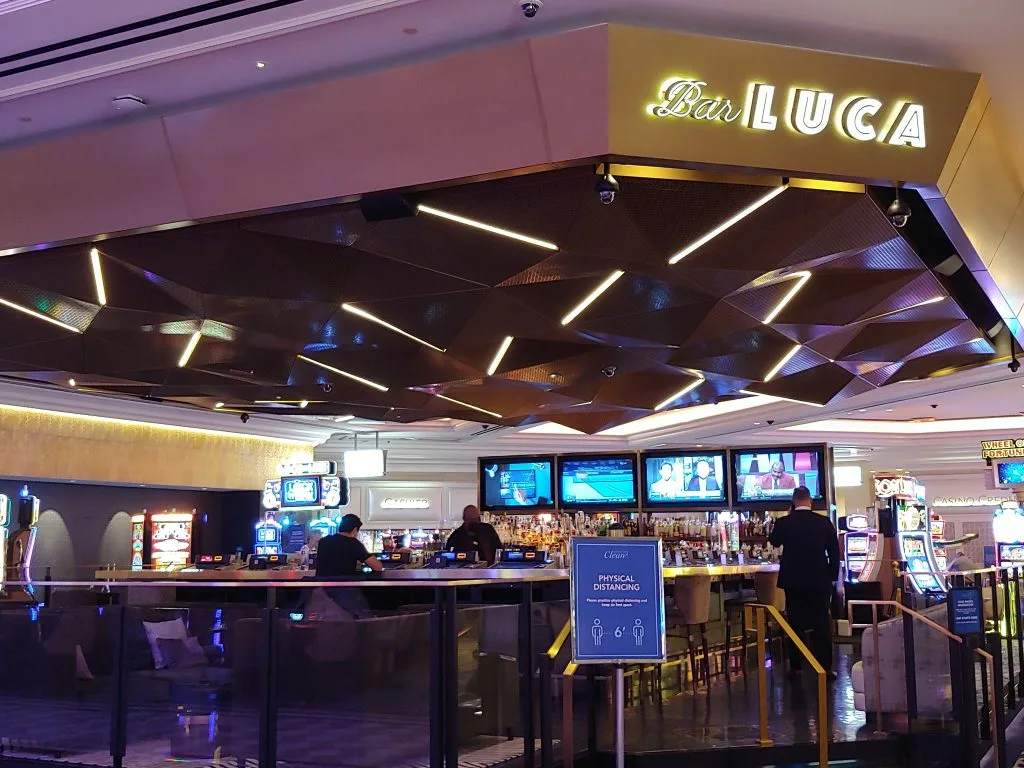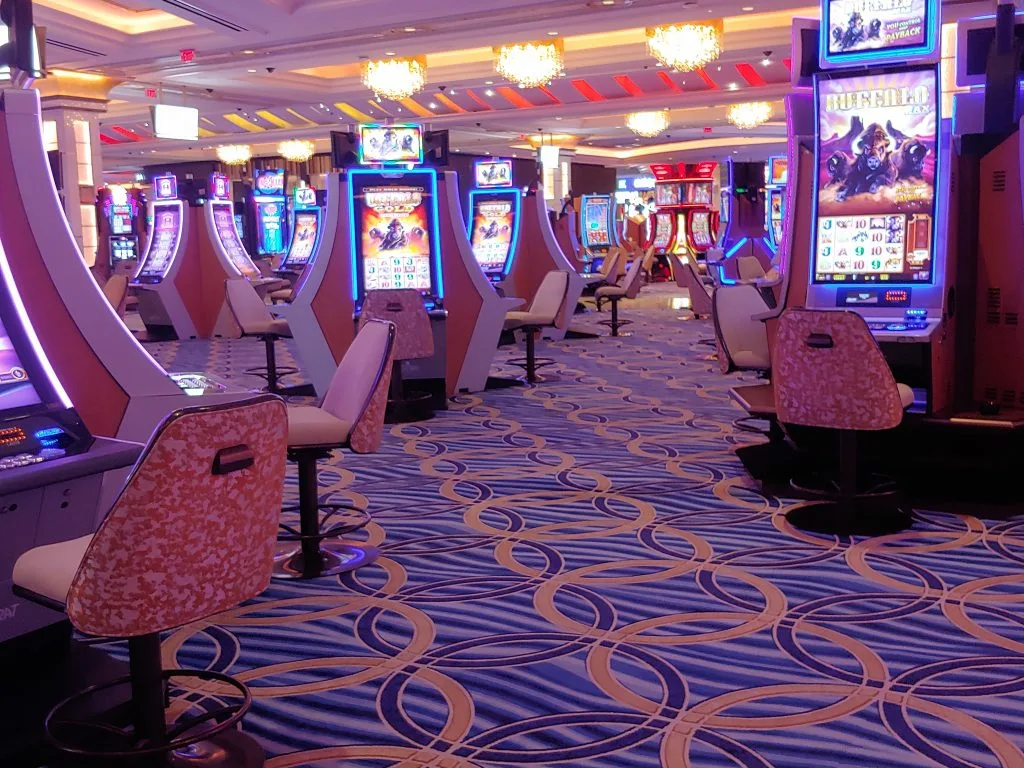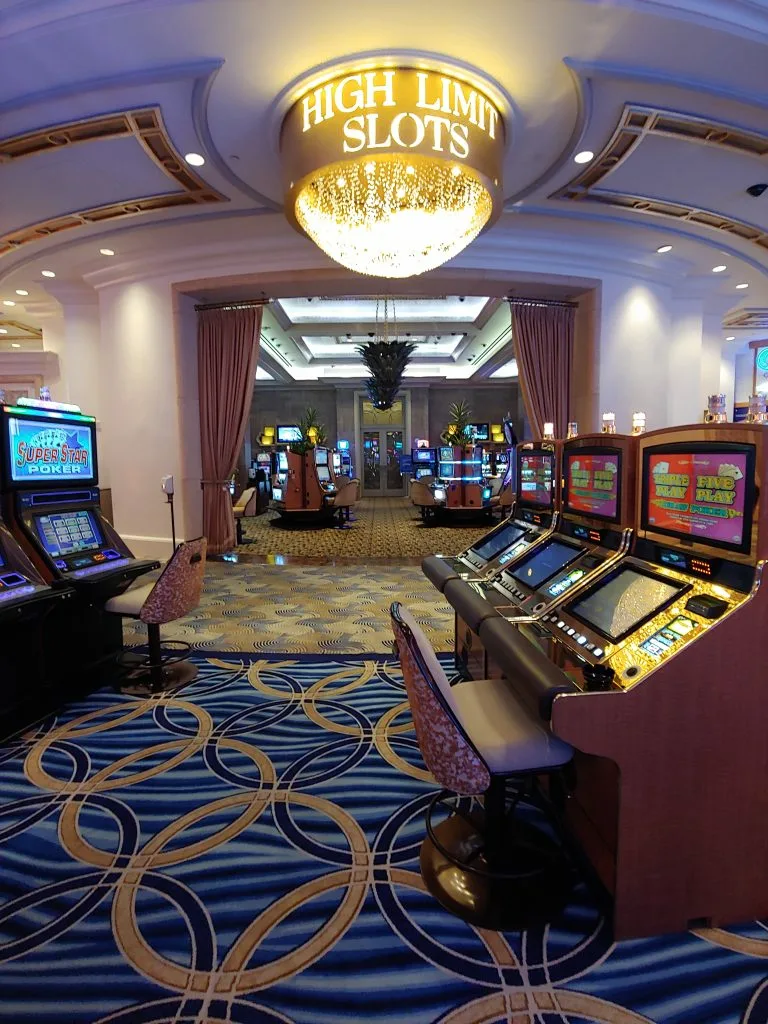 Resorts World
In the vast expanse of the Las Vegas Strip, there emerges a new player in the realm of casinos - Resorts World. With its grand opening on June 24, 2021, this establishment seeks to enchant visitors with its captivating Asian theme. However, it has encountered a fair share of challenges along the way. One of the hurdles it faces is its rather unconventional location, which has posed difficulties in attracting a steady stream of patrons. Moreover, some of the business decisions made by Resorts World have raised eyebrows, such as their venture into cashless gaming and the controversial requirement of a $100 minimum bet for a 3/2 blackjack. Nevertheless, amidst these setbacks, Resorts World proudly boasts a poker room that caters to enthusiasts of the game. Yet, when it comes to its sportsbook, one must embark on a quest to seek it out, as it is reputed to be one of the smallest and most elusive in all of Las Vegas. To gain a more comprehensive understanding of this establishment, one need not look further than our detailed Resorts World review, which offers a wealth of information.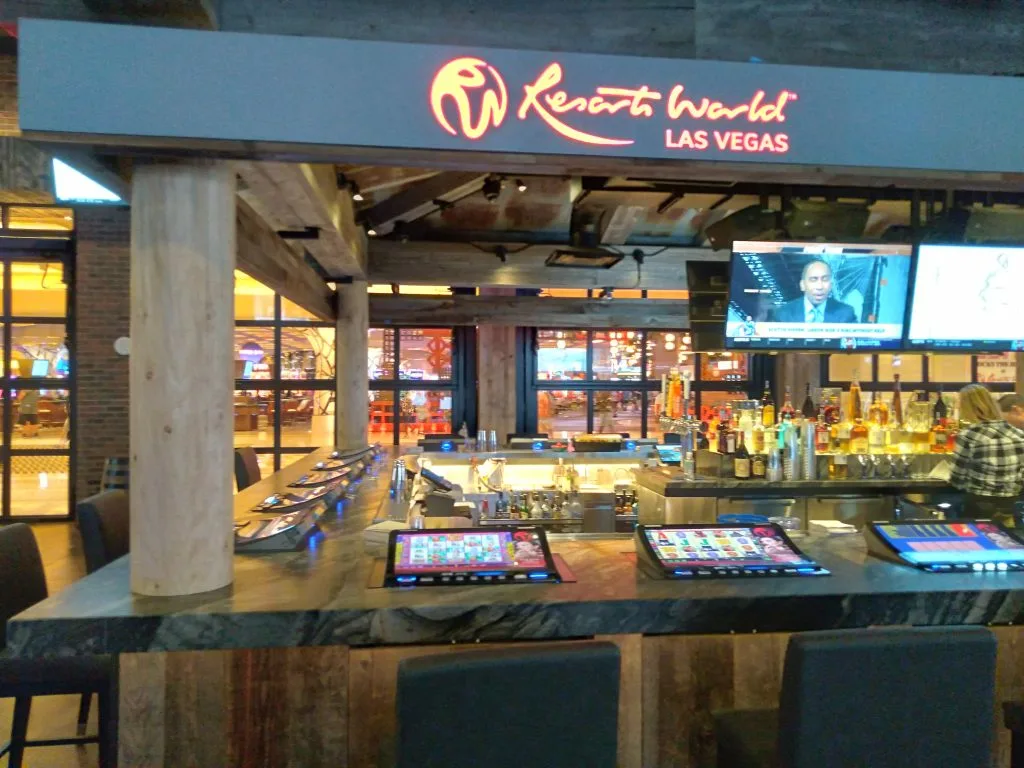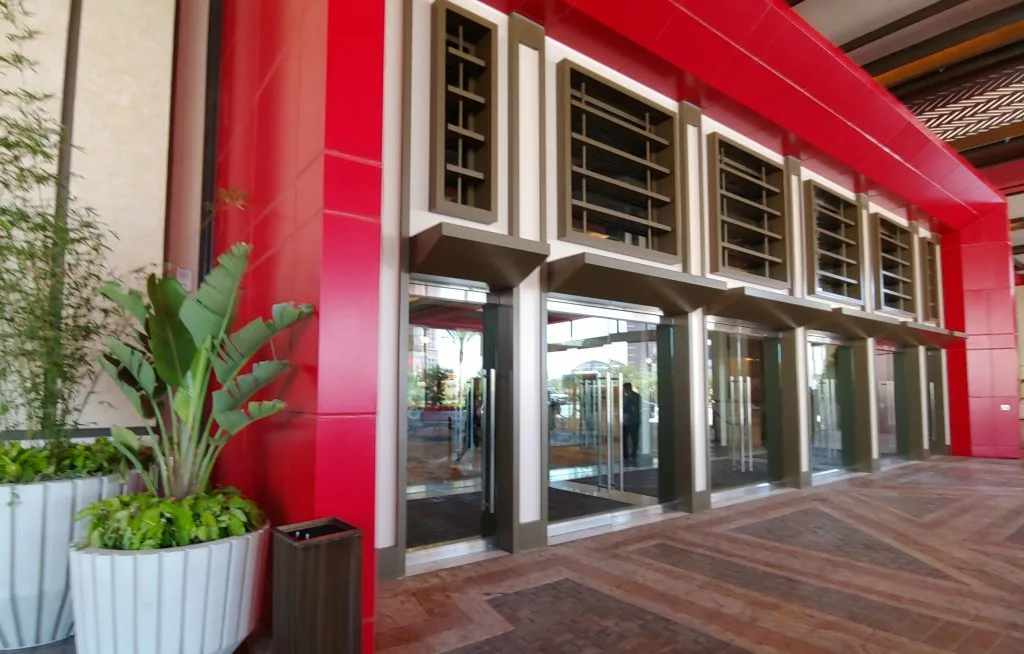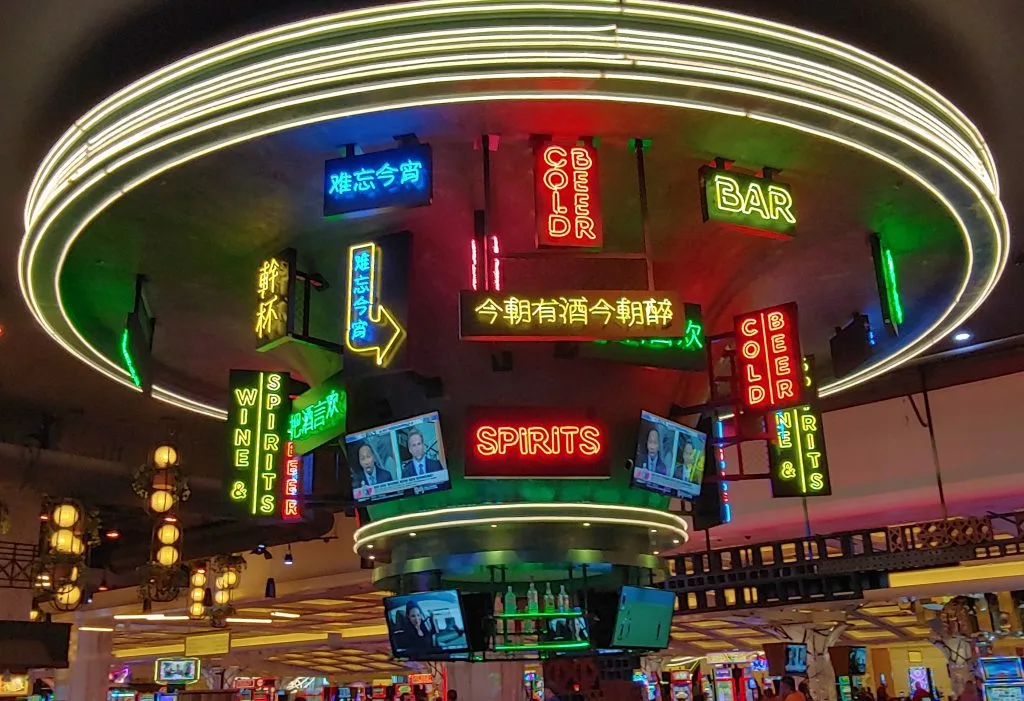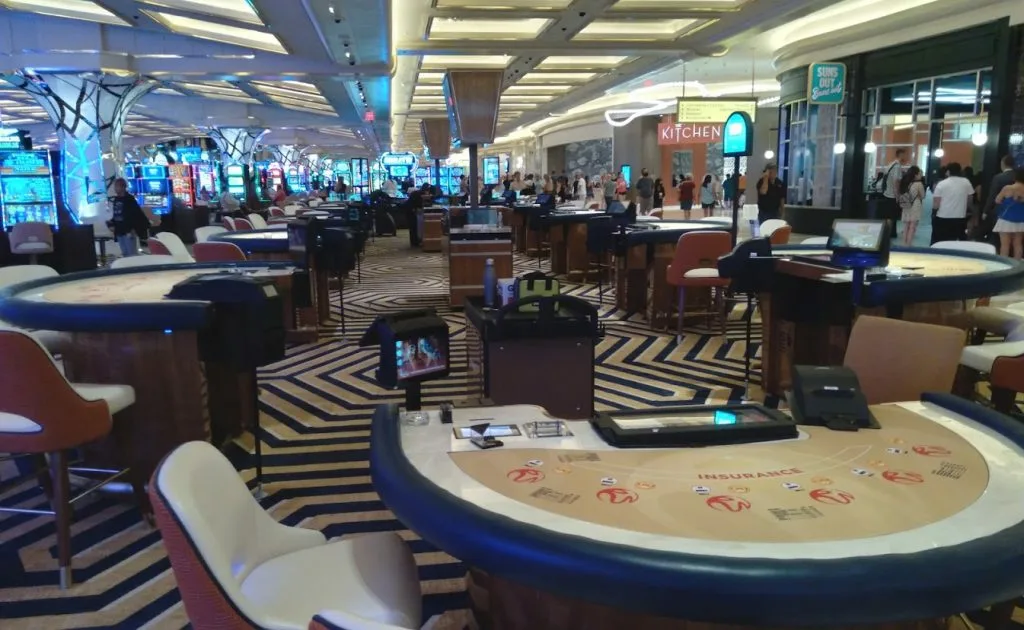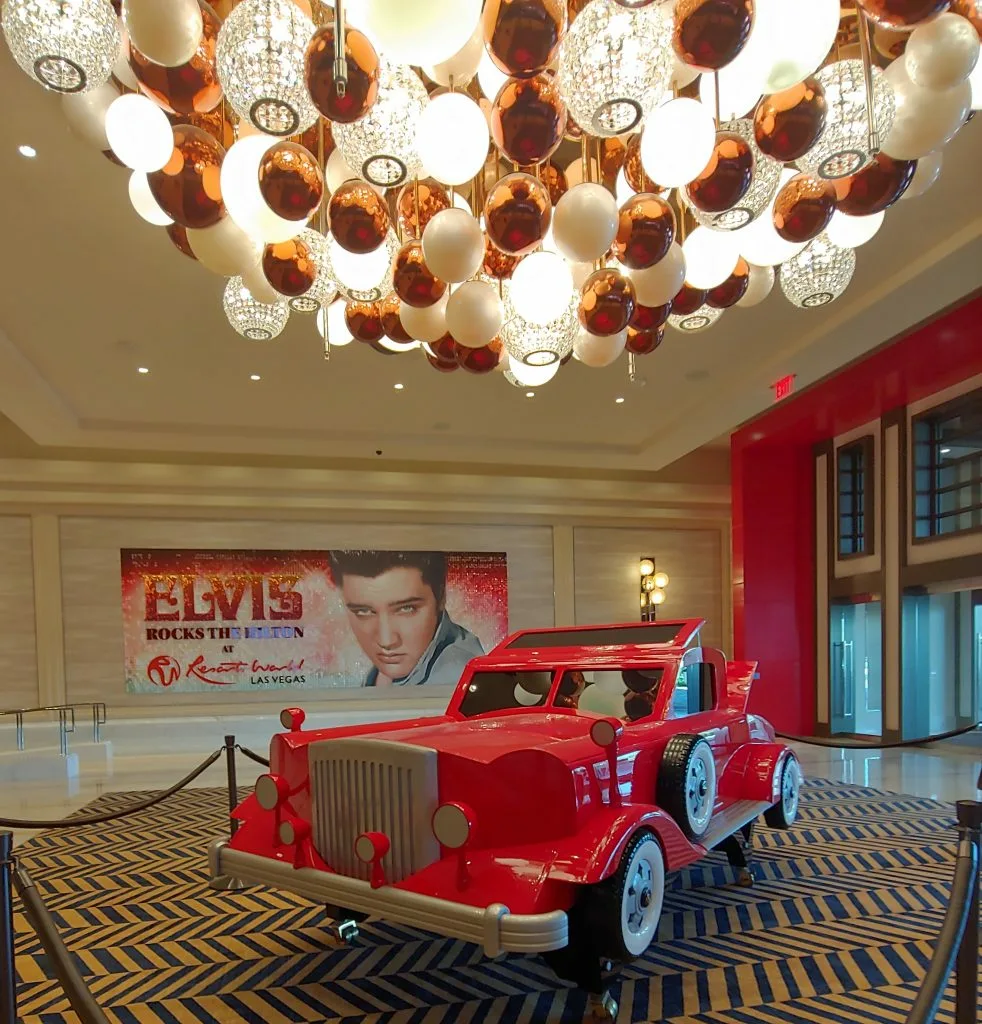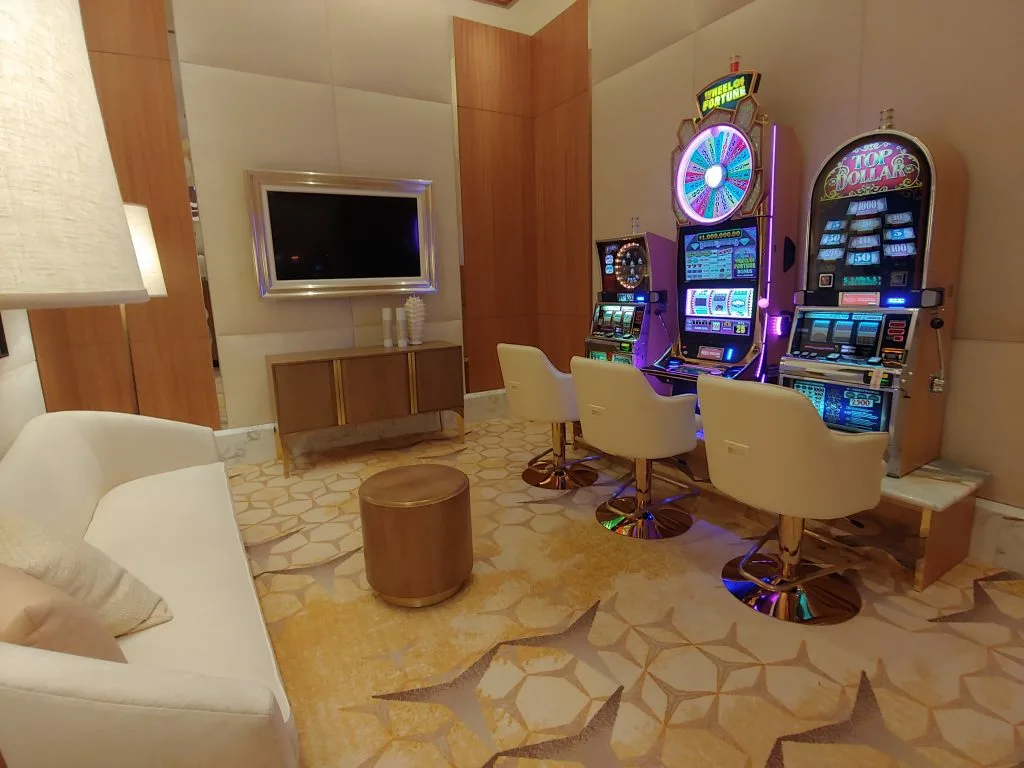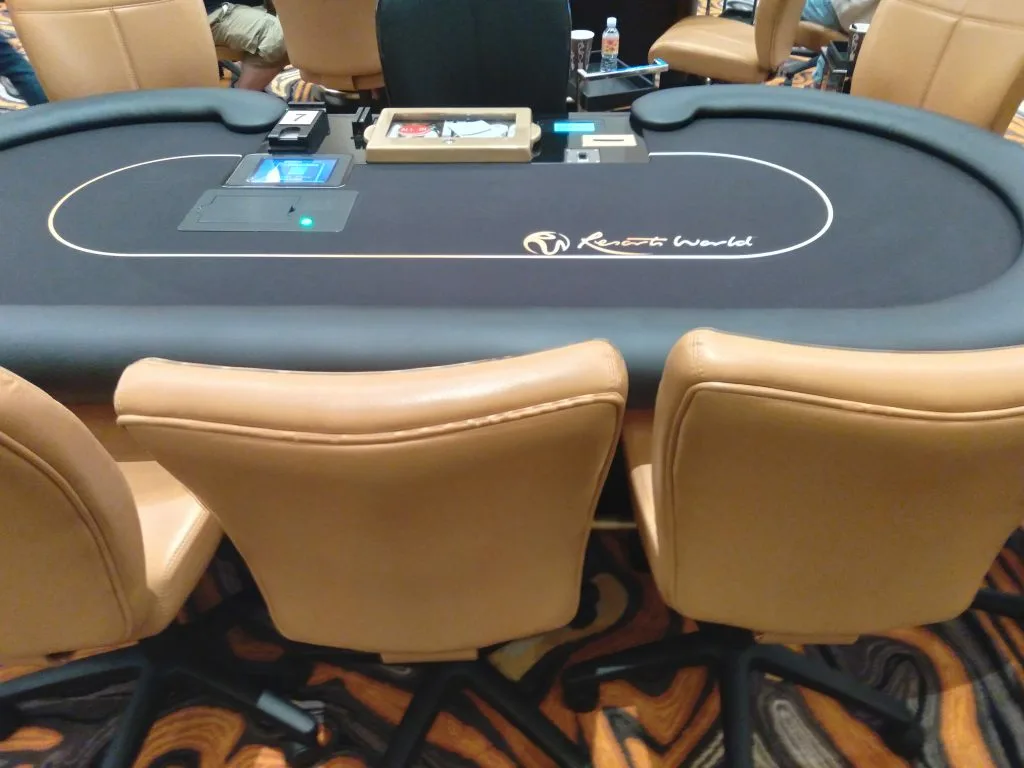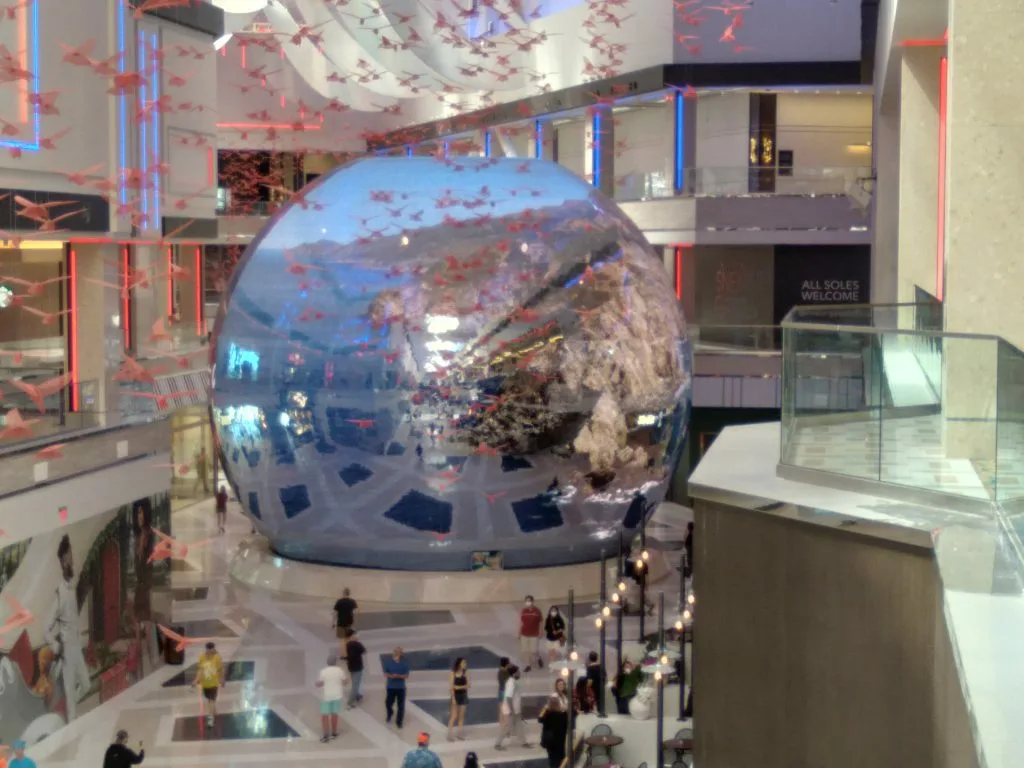 Sahara
I found a fascinating tidbit about the Sahara. Did you know that it is situated on the grounds of one of the original casinos on the famous Las Vegas Strip? Surprisingly, the Sahara closed its doors in 2011, only to be transformed into SLS Las Vegas a few years later. However, that venture didn't quite pan out, and now the property has returned to its original name, Sahara, but with a new owner at the helm. If you're a fan of high-stakes table games, you'll be pleased to know that they start at a mere $50 here, which is actually one of the lowest minimums you'll find on the Strip. Additionally, there's a fantastic William Hill sportsbook to cater to sports enthusiasts and a dedicated poker room for those who enjoy a thrilling game of cards.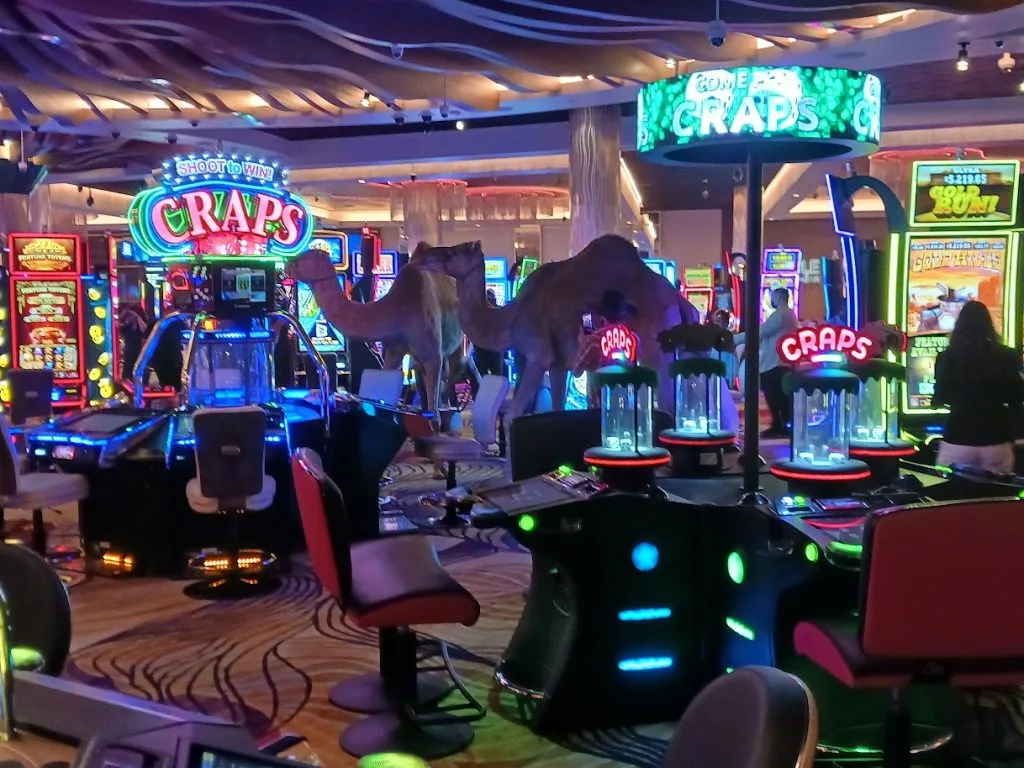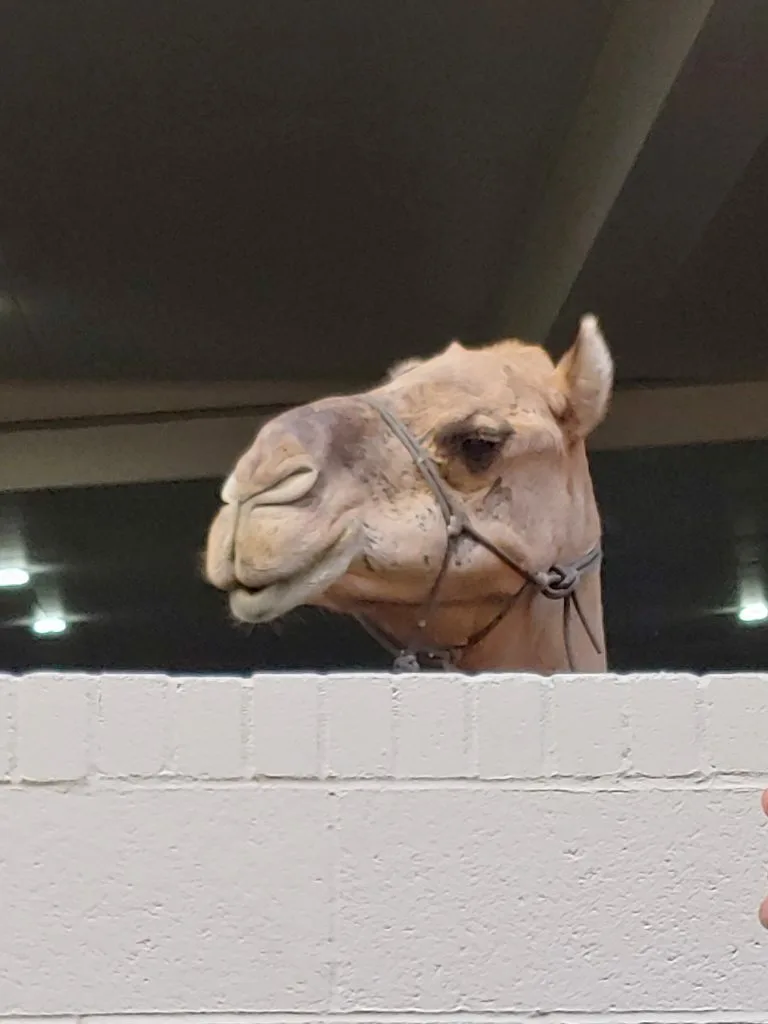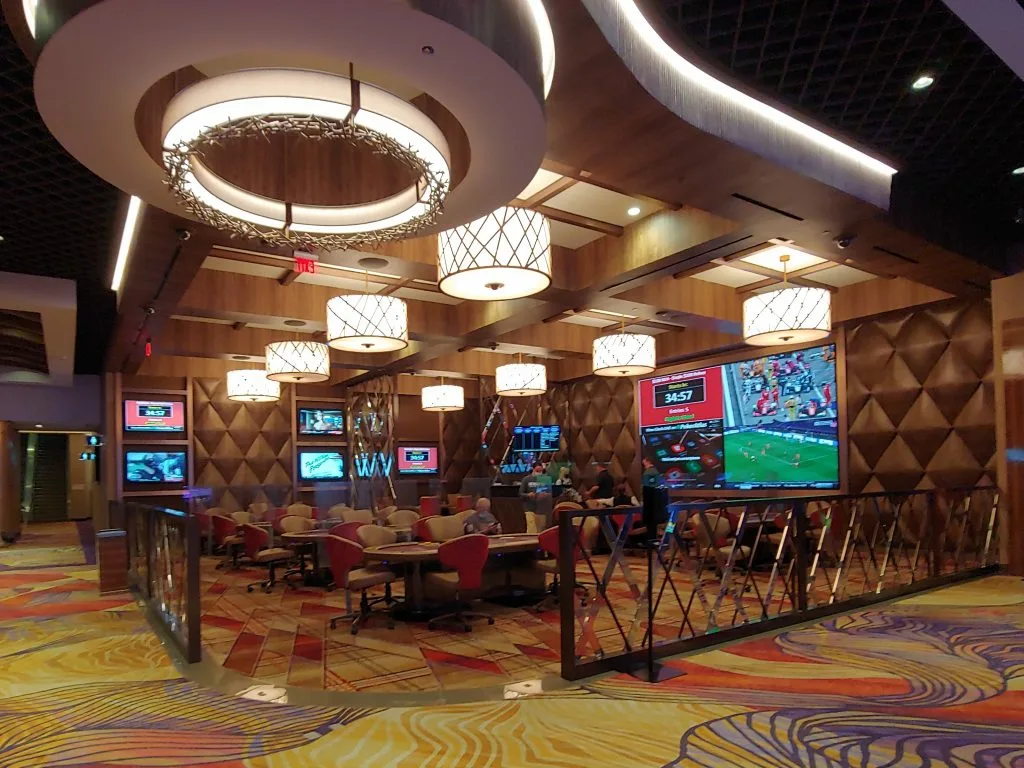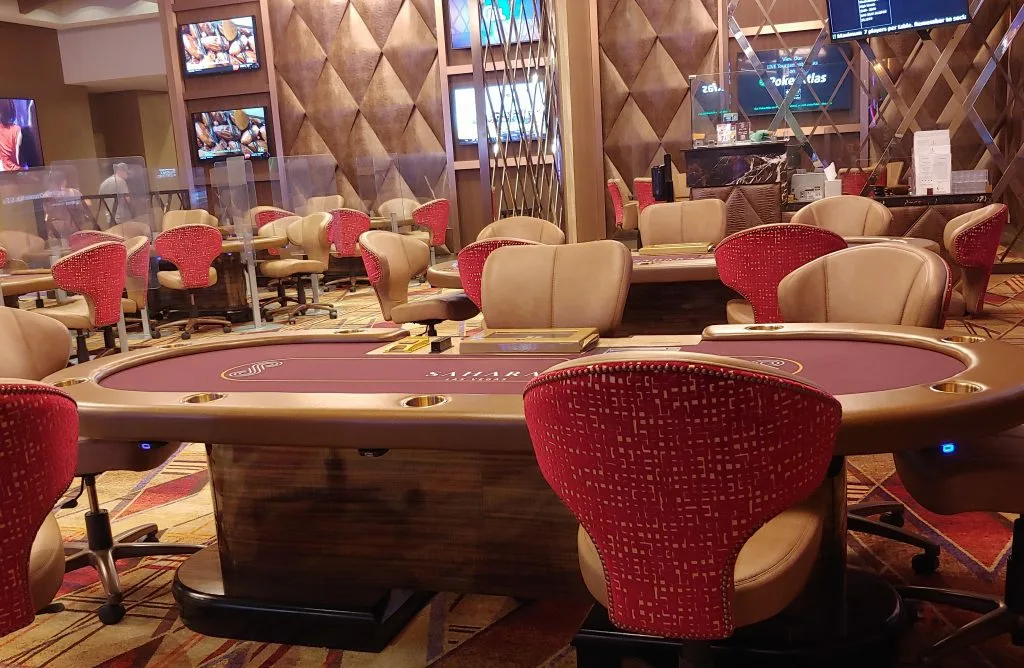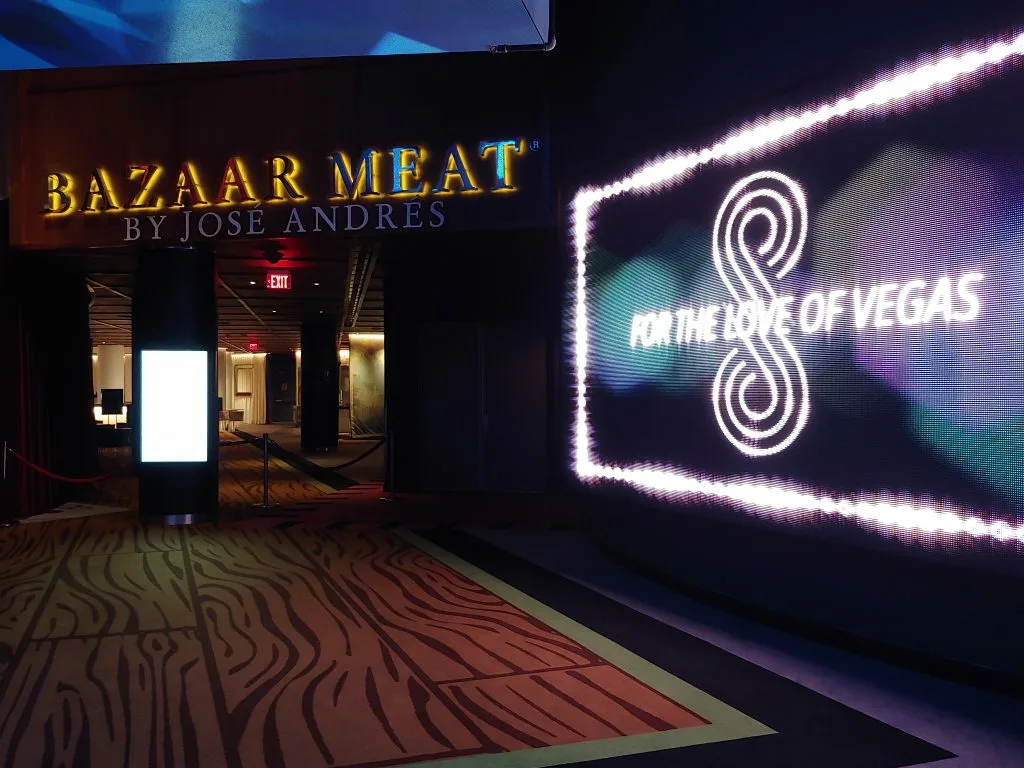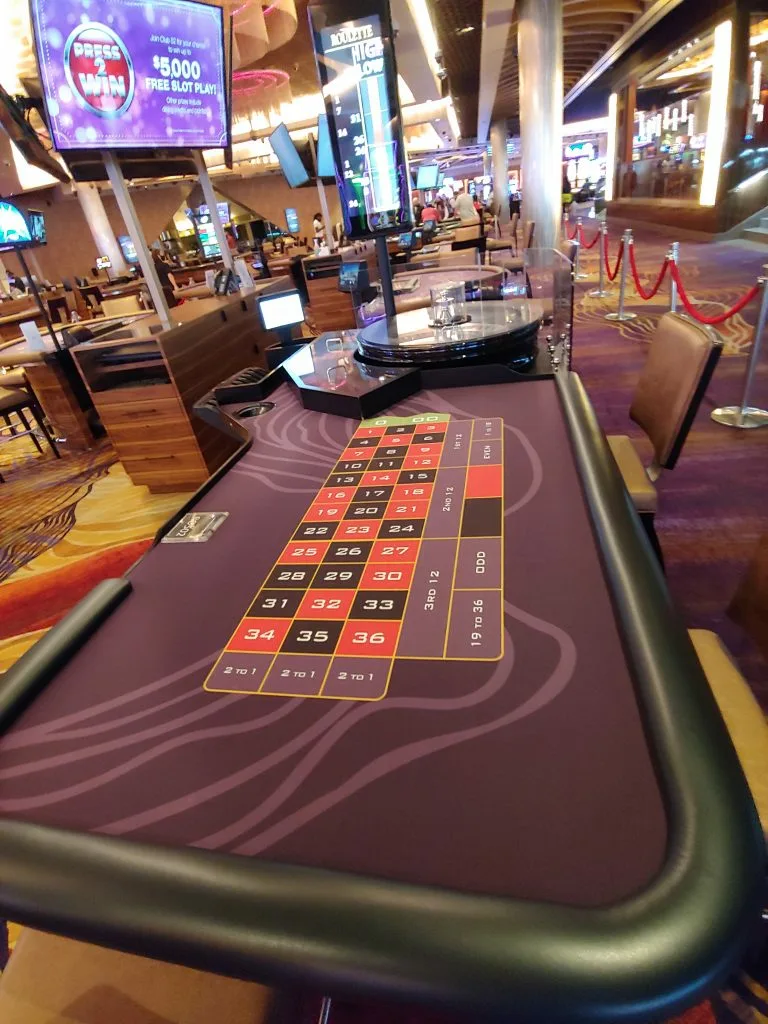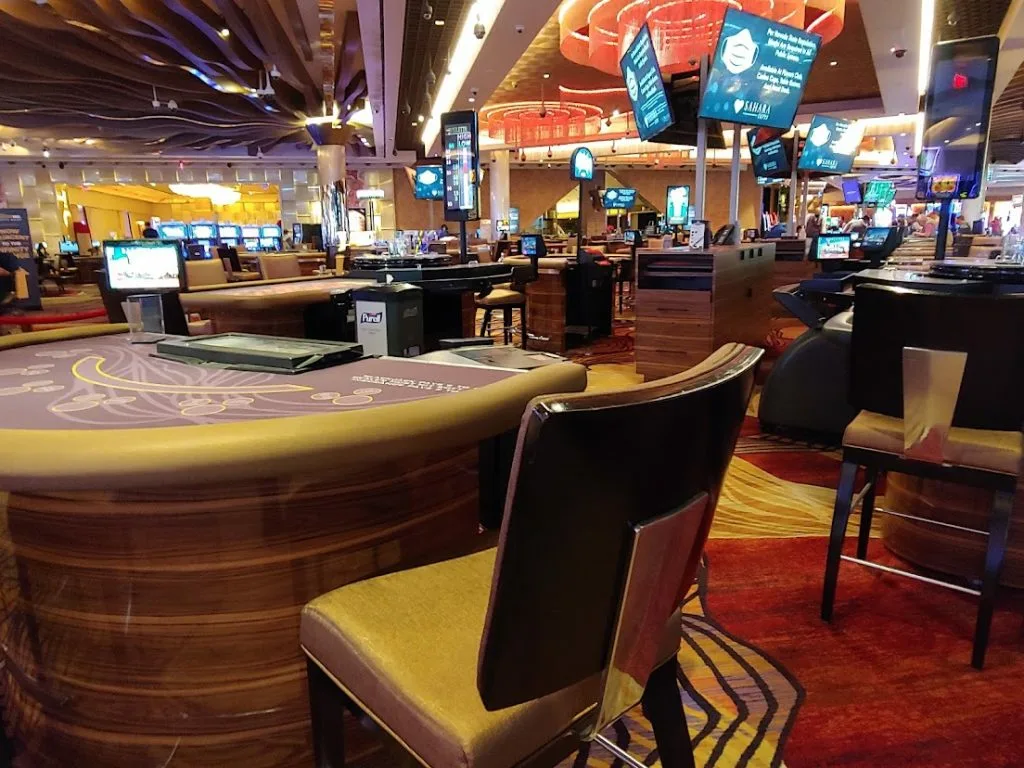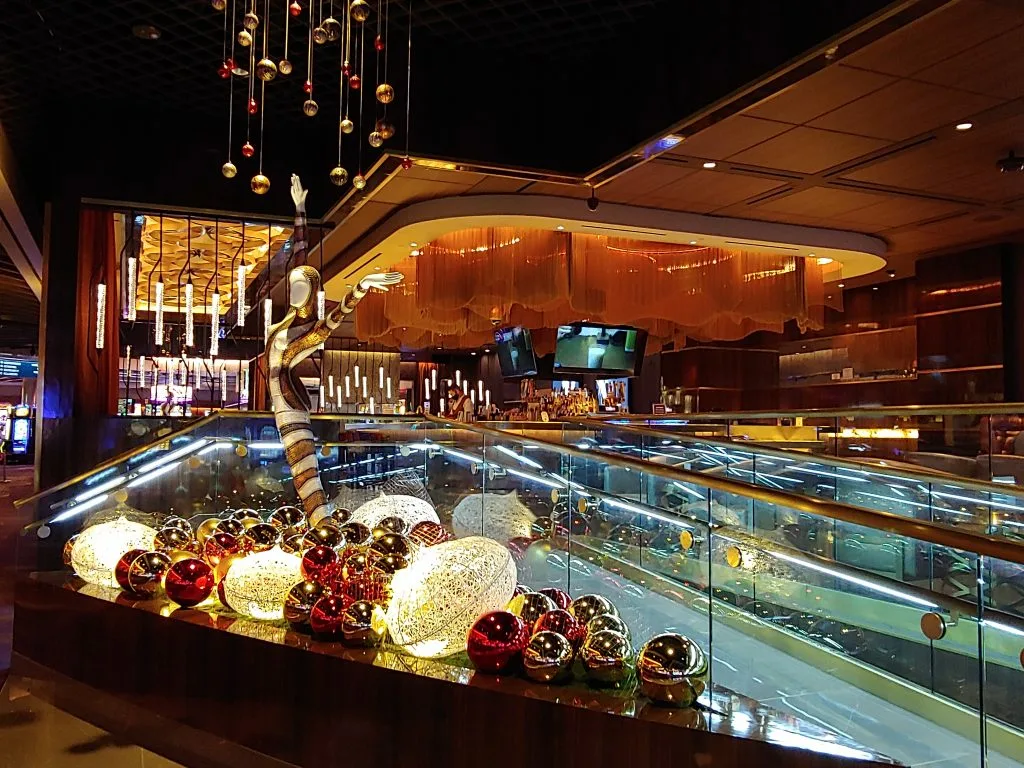 Strat
Located at the northernmost point of the renowned Las Vegas Strip, The Strat serves as a prominent landmark that captivates the attention of visitors. It is often regarded as part of downtown due to its distinctiveness as the sole South Las Vegas Boulevard casino within the city's boundaries. Standing tall in the Las Vegas Valley, its iconic tower proudly stands, showcasing a variety of attractions including three exhilarating amusement rides and the thrilling SkyJump experience. Furthermore, The Strat hosts a diverse range of captivating shows that appeal to a wide audience. Although this esteemed casino offers excellent value for patrons on the Strip, it made the decision to implement parking fees in 2023.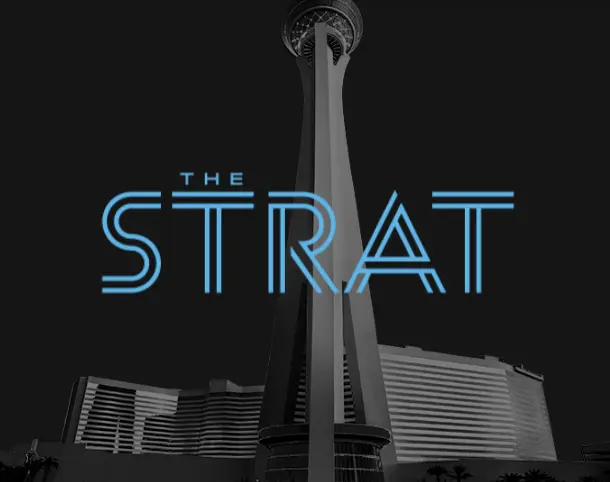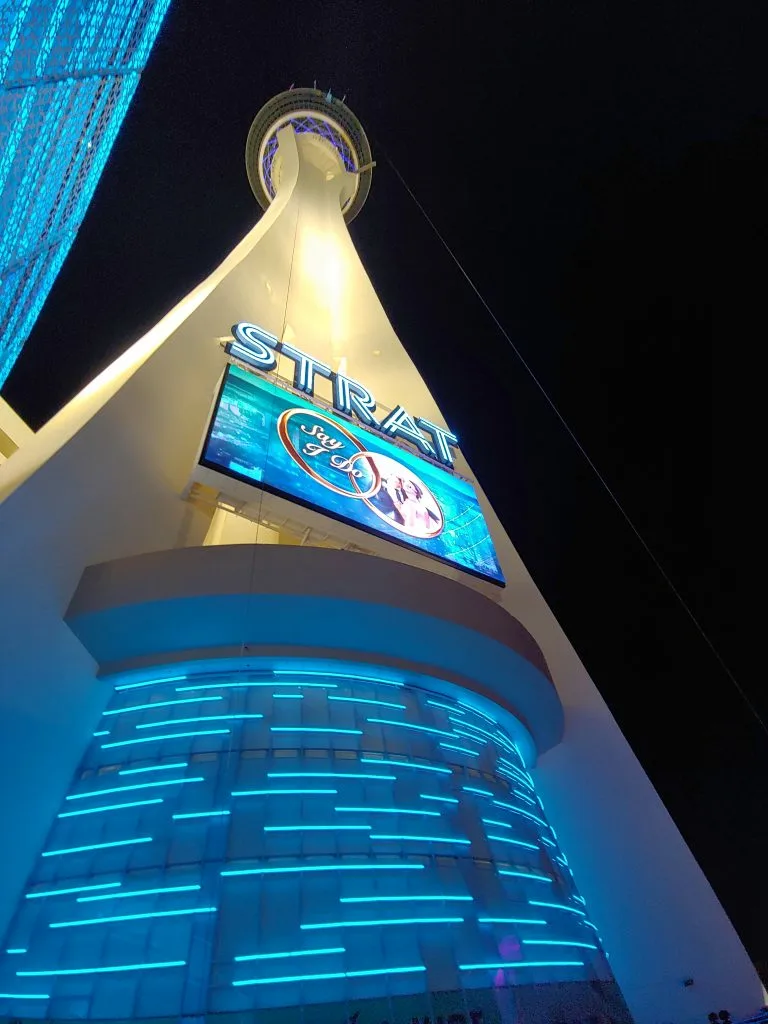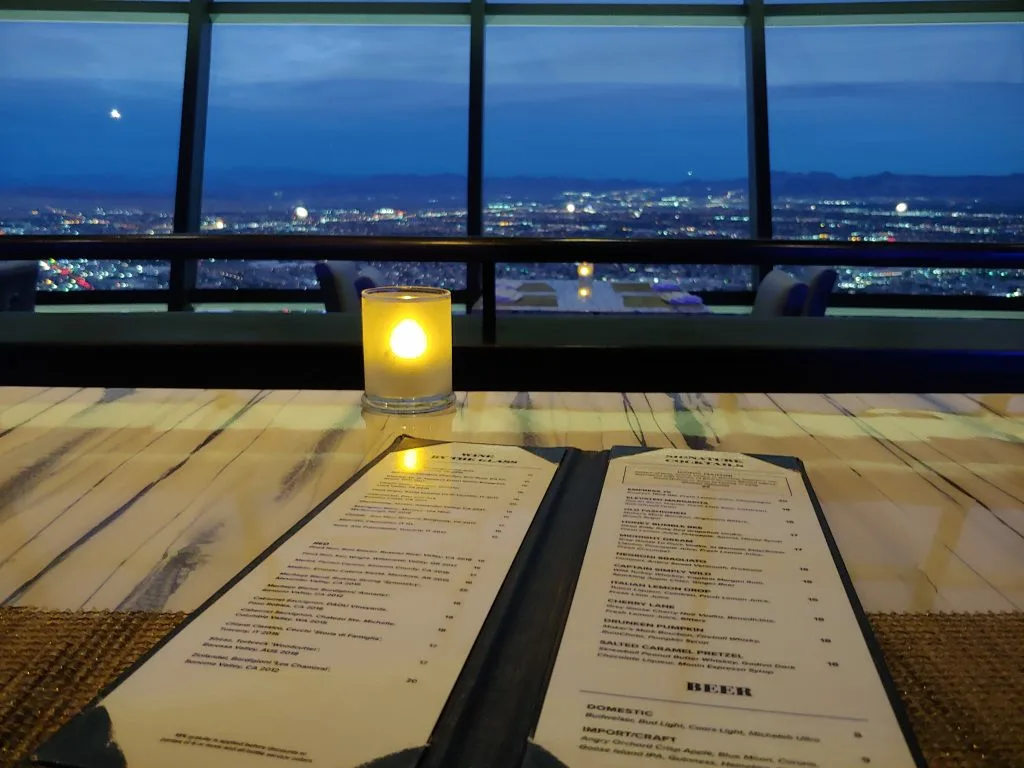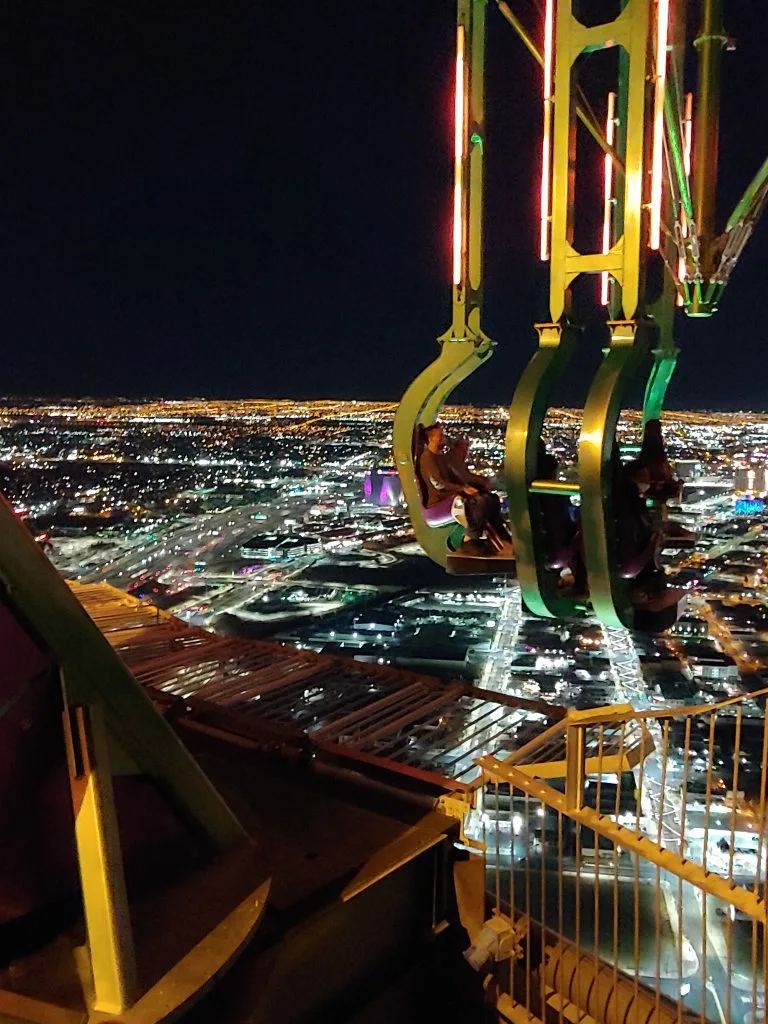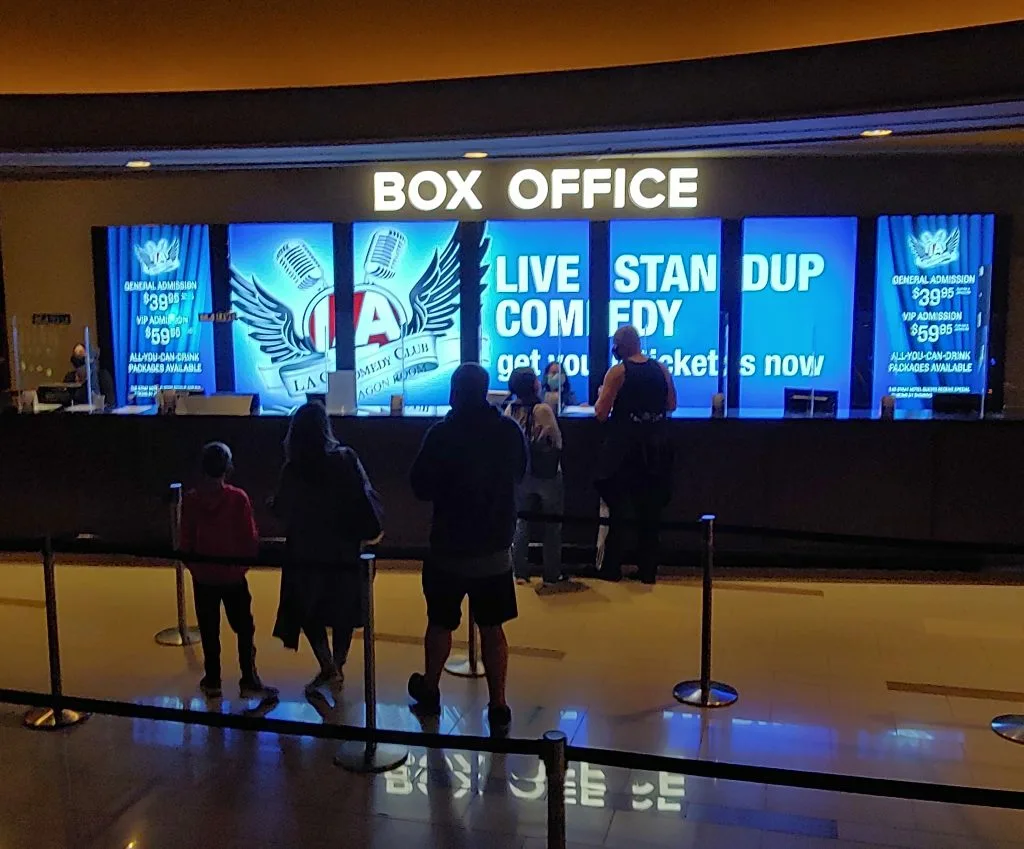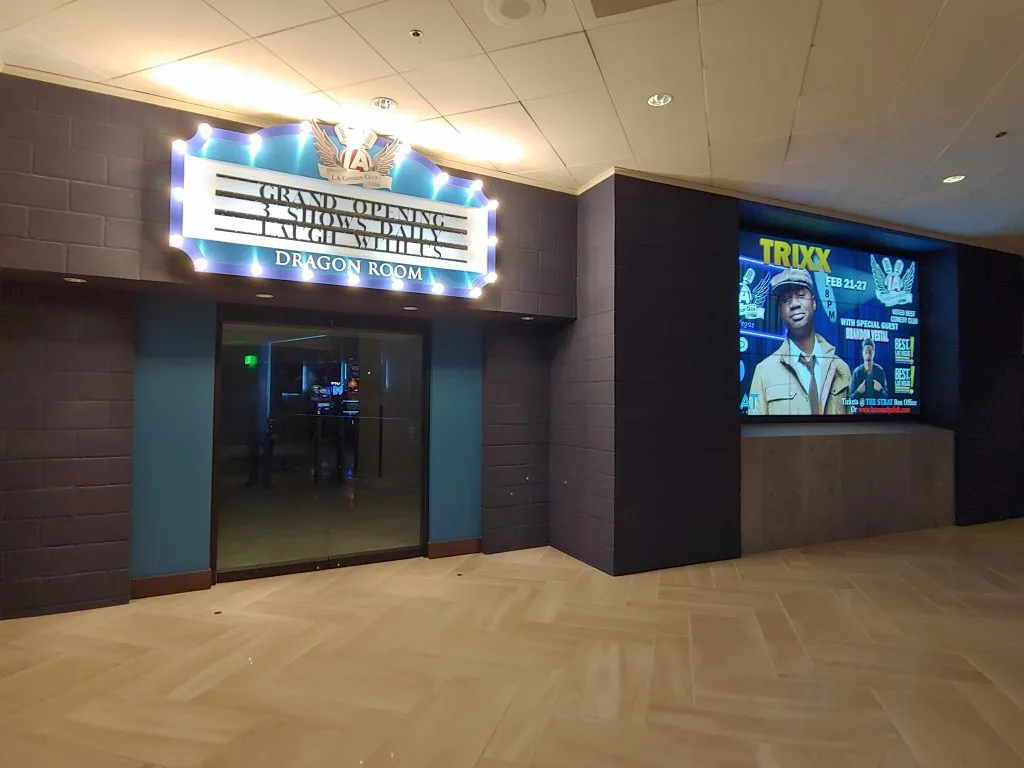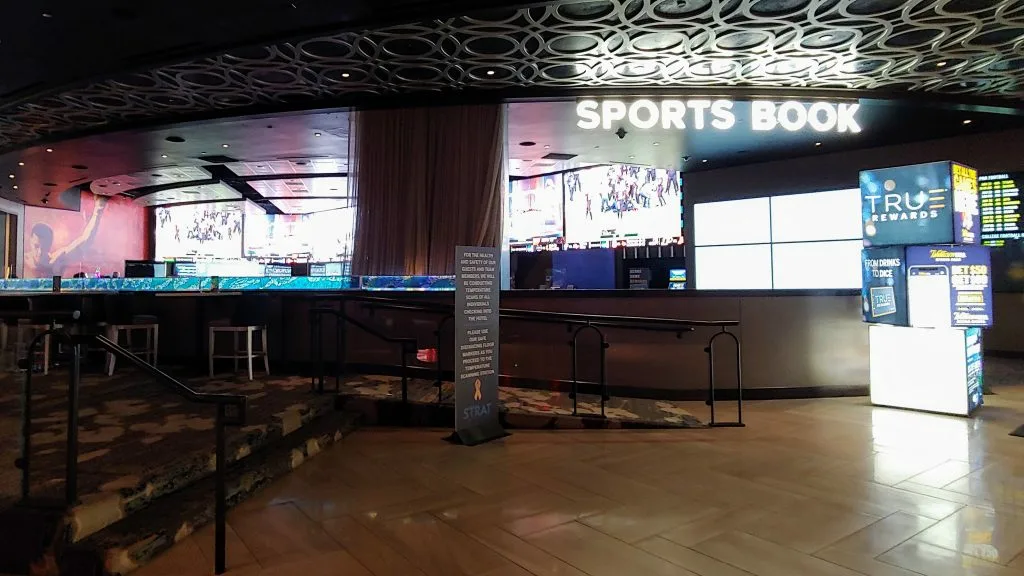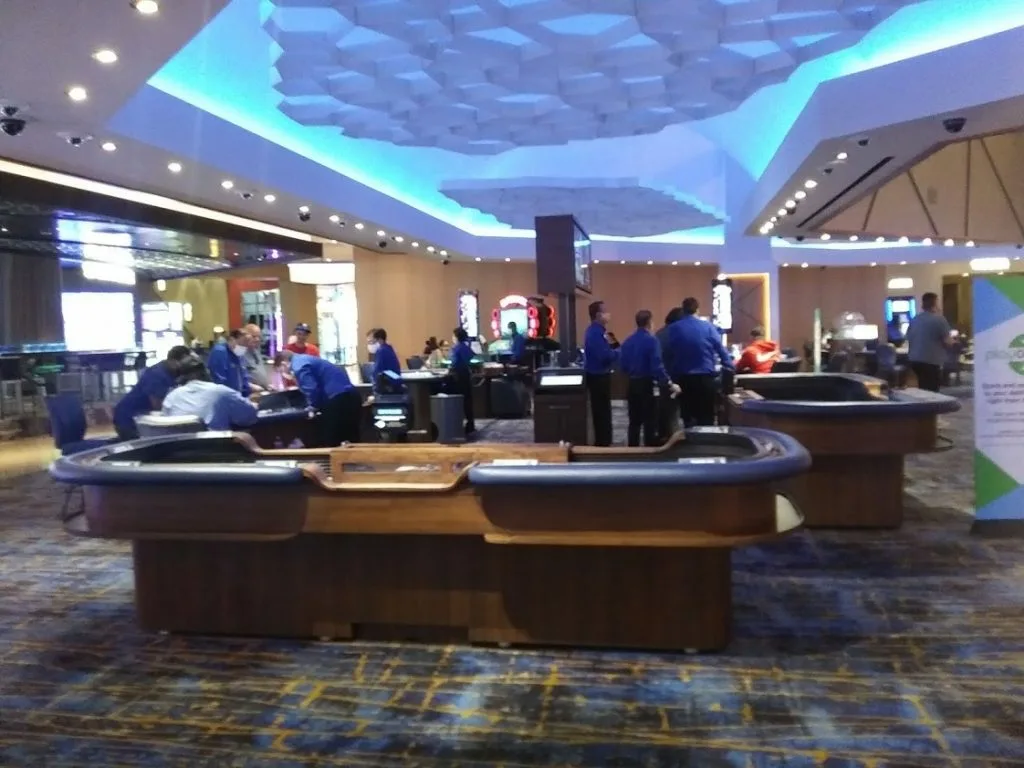 Treasure Island
I consider Treasure Island to be the ultimate hotspot for casino enthusiasts visiting the vibrant Las Vegas Strip. What sets it apart from the rest is its unparalleled commitment to providing the best value for players. Unlike any other establishment, Treasure Island ensures that every blackjack game utilizing multiple decks pays out at an impressive 3/2 ratio. One of the standout features of this remarkable casino is its collection of high-quality video poker machines. Whether you're a seasoned player or a newcomer to the game, Treasure Island has got you covered. The diverse selection of video poker options guarantees that there's something for everyone, catering to all skill levels. For those seeking the thrill of high-stakes blackjack, Treasure Island offers an experience like no other. Their high limit blackjack games are renowned for their impeccable standards. With dealers required to stand on soft 17, players can rest assured that they're getting the most favorable odds possible. And the best part? The minimum bet to get in on the action is a mere $50 – making it accessible to a wide range of players. When it comes to maximizing your enjoyment and winning potential, Treasure Island stands head and shoulders above the competition. With its unbeatable blackjack payouts, top-notch video poker offerings, and enticing high limit blackjack games, this is the place where dreams can truly become reality. Don't miss out on the opportunity to experience the best casino value on the Las Vegas Strip – Treasure Island awaits your arrival!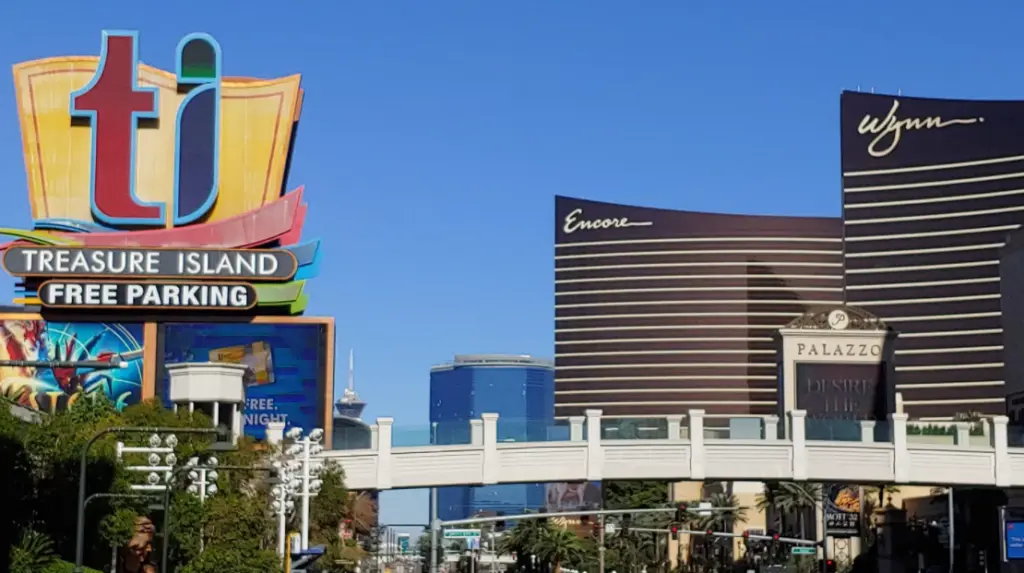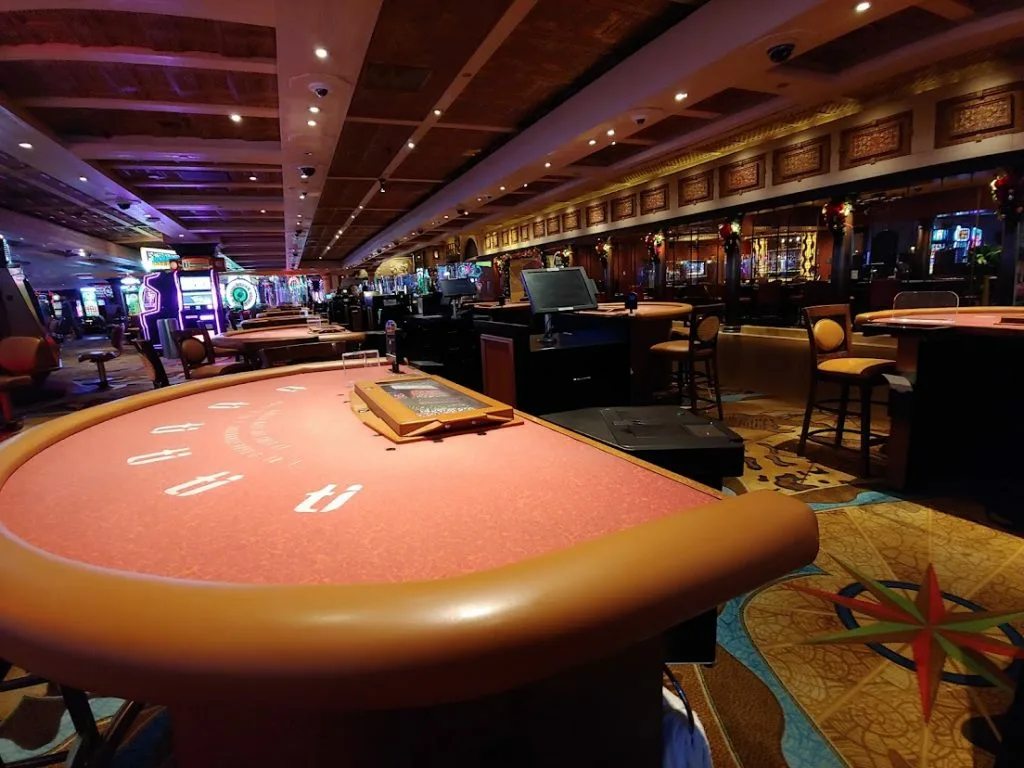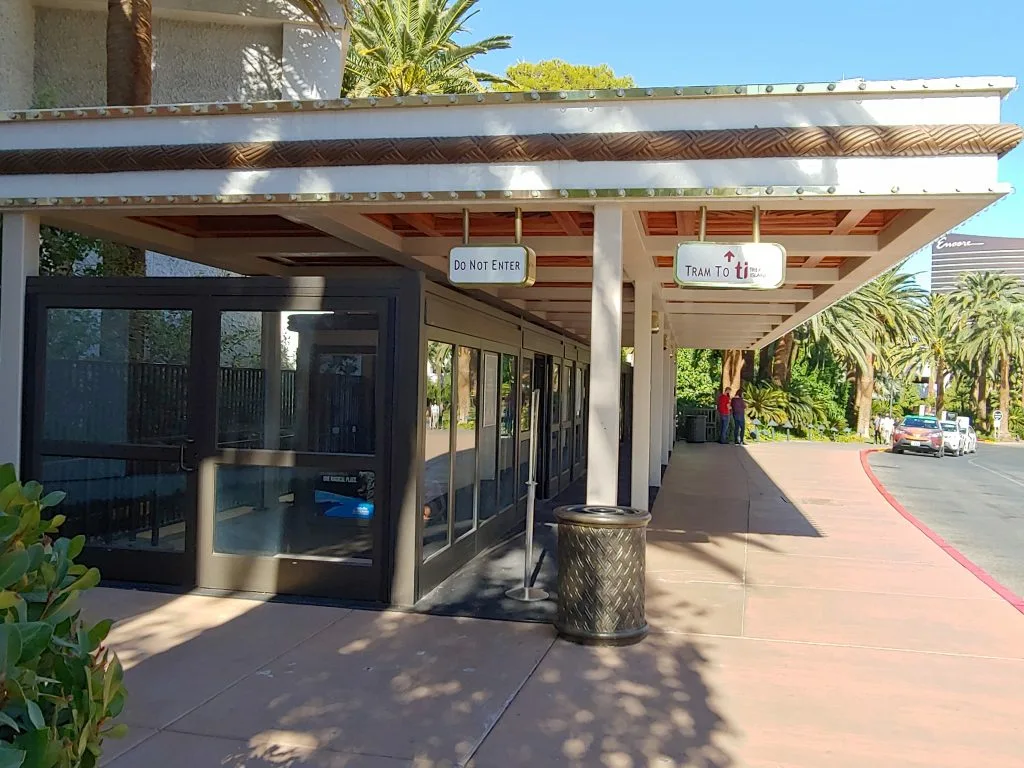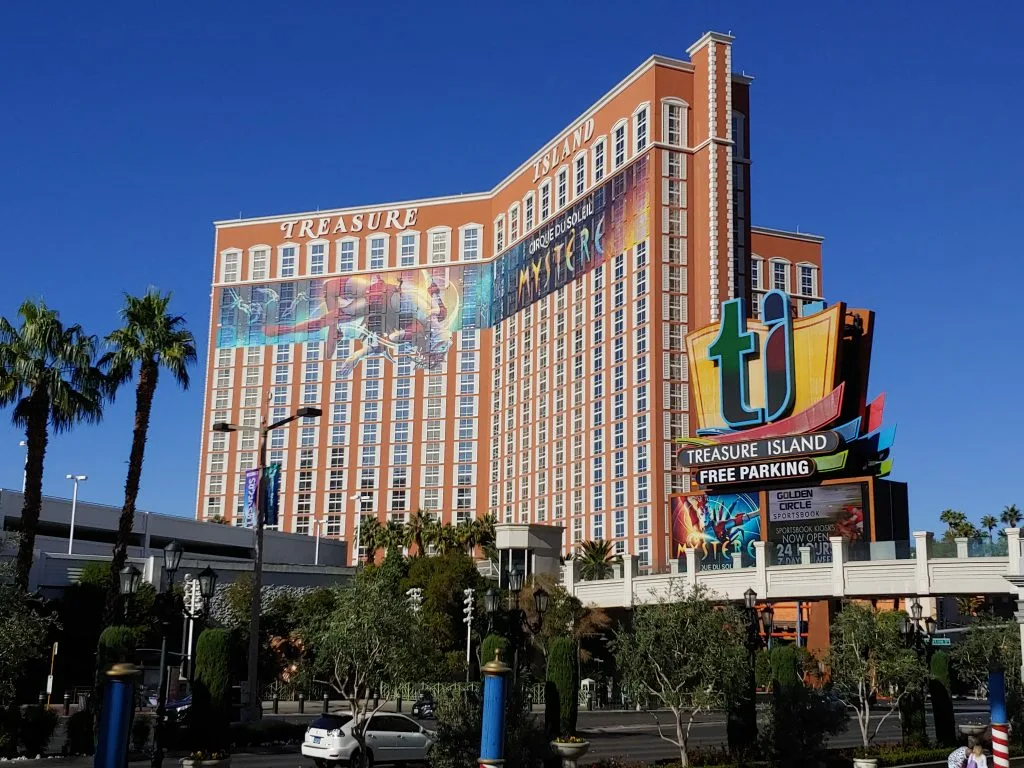 Venetian
Located on the vibrant Las Vegas Strip, Venetian stands out as an opulent and extravagant resort. Boasting a spacious poker room and a state-of-the-art sportsbook, it caters to the needs of even the most discerning gamblers. However, those who prefer playing with lower stakes might find it challenging to come across favorable gaming opportunities within its premises. Venetian has gained notoriety for introducing triple zero roulette and popularizing the 6/5 blackjack variant in the renowned Las Vegas Strip. Additionally, the casino conveniently adjoins the Sands Convention Center, making it an ideal destination for both business and leisure travelers. To discover more about the sheer grandeur of Venetian, delve into our comprehensive review.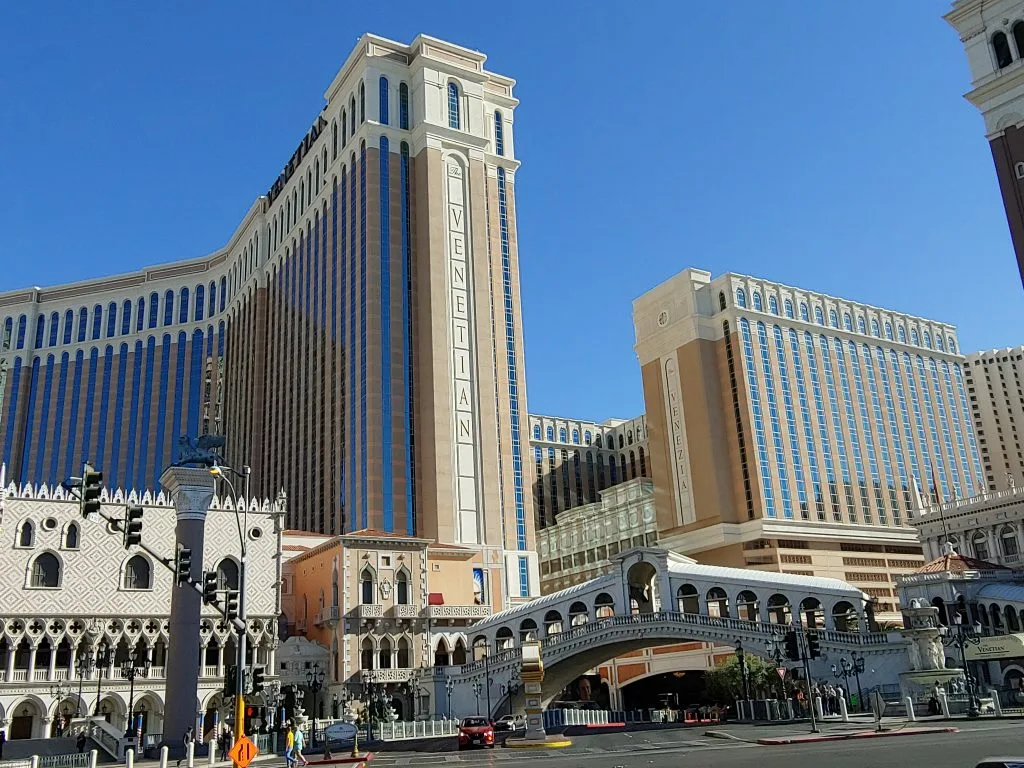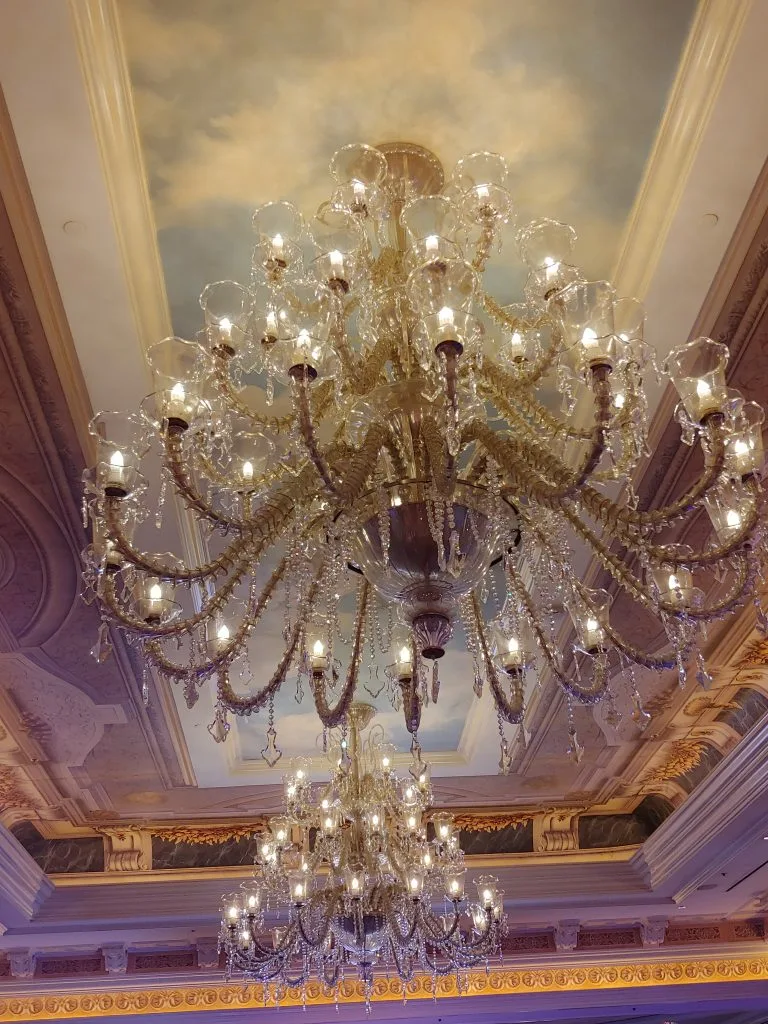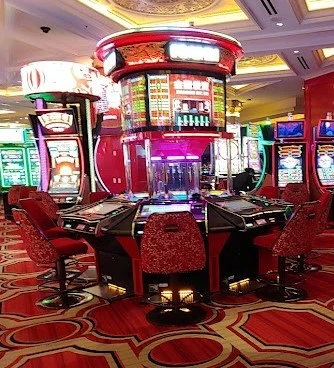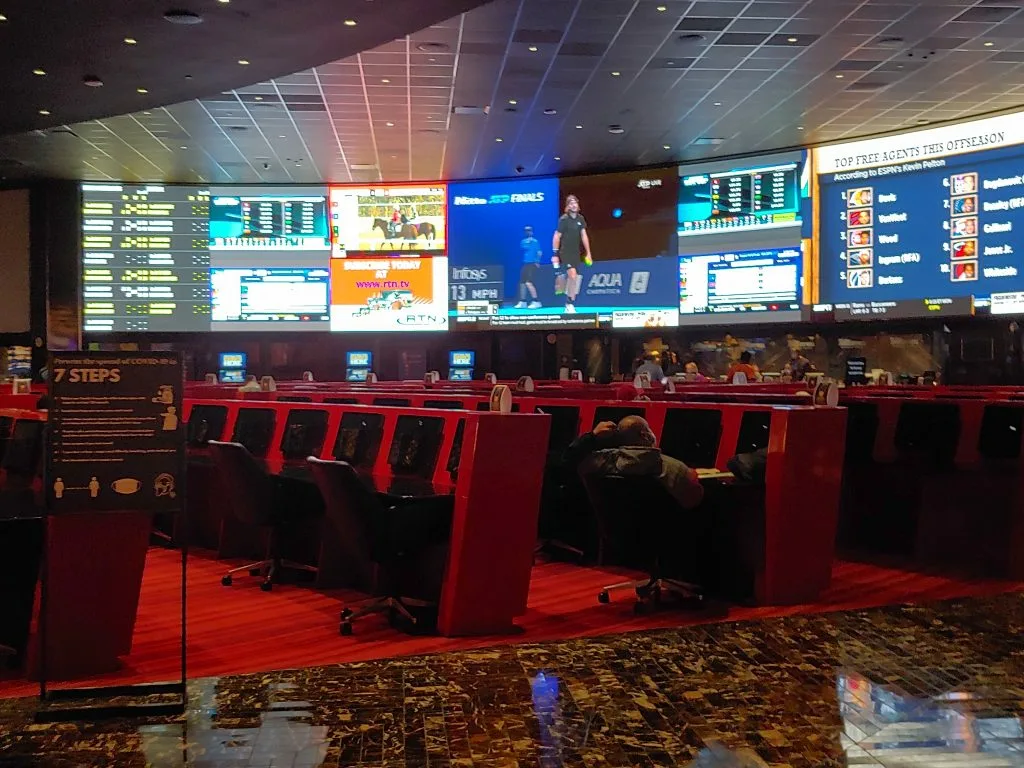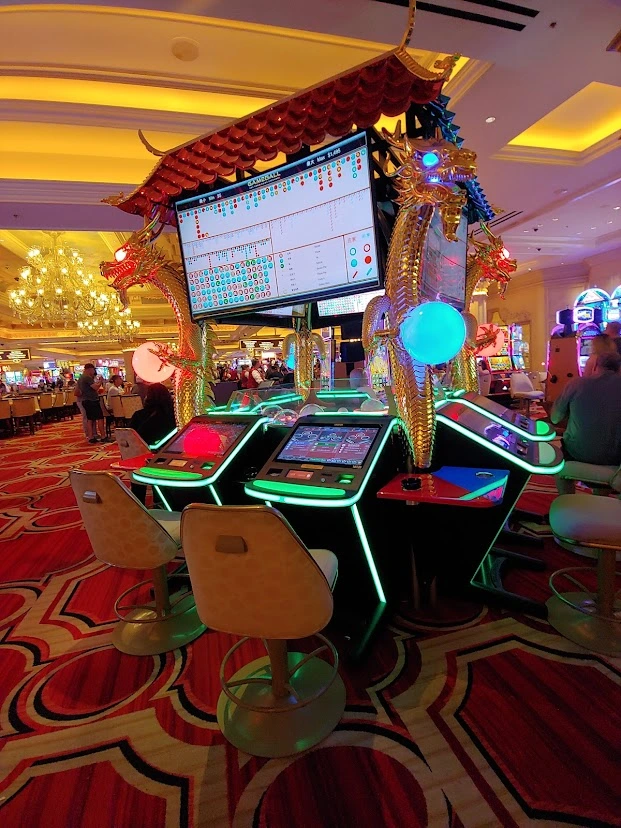 Wynn
In terms of resort quality, Wynn stands alone, truly in a league of its own. The opulence and grandeur it exudes are matched only by a few select establishments. And what's truly remarkable is that despite its luxurious status, the gaming experience at Wynn remains reasonably accessible to a wide range of visitors. As for the sportsbook, it's notably larger than what one might typically expect, offering a truly immersive and exciting atmosphere for sports enthusiasts. Additionally, Wynn's poker room can be found within the connected Encore resort, providing a seamless and convenient experience for poker players. To delve deeper into the intricacies of Wynn and all it has to offer, we encourage you to peruse our comprehensive Wynn review.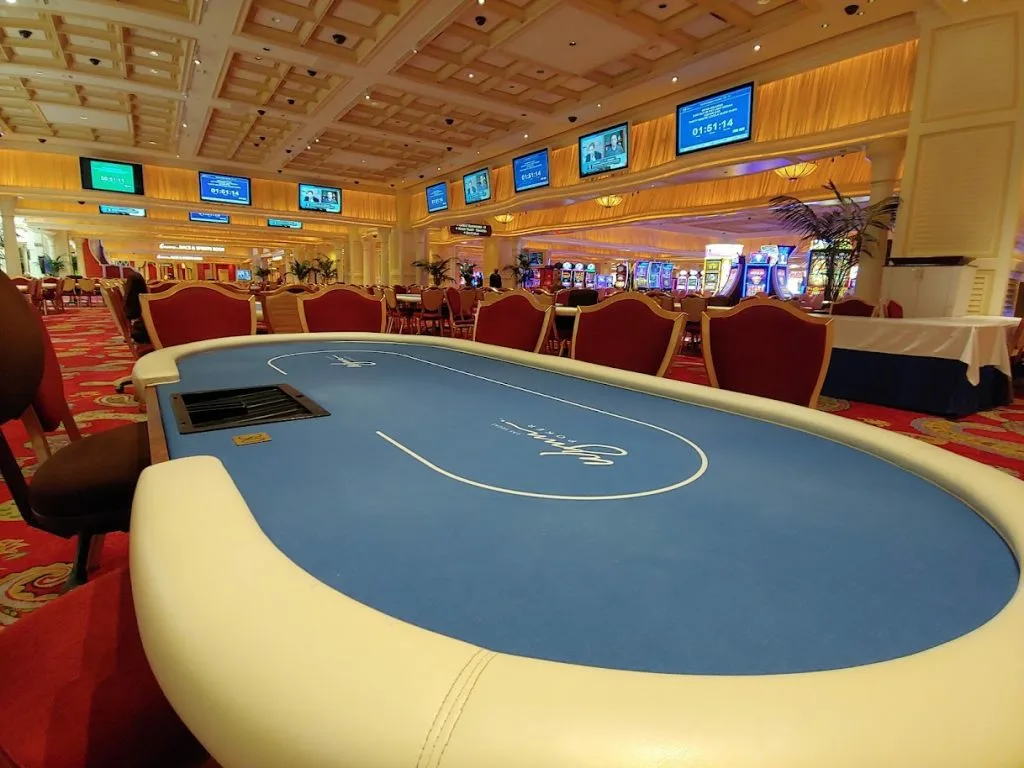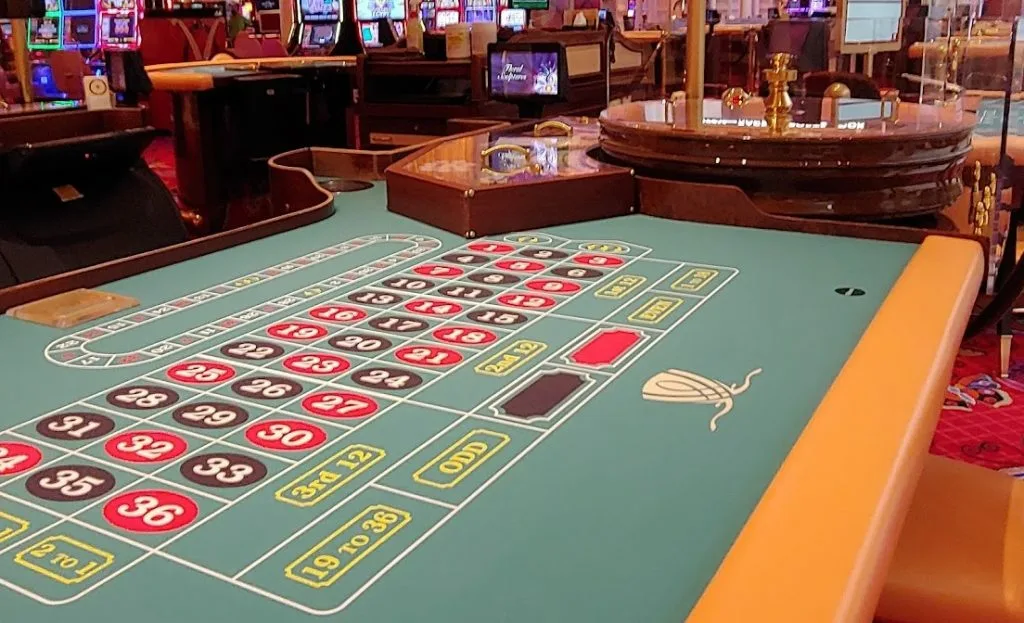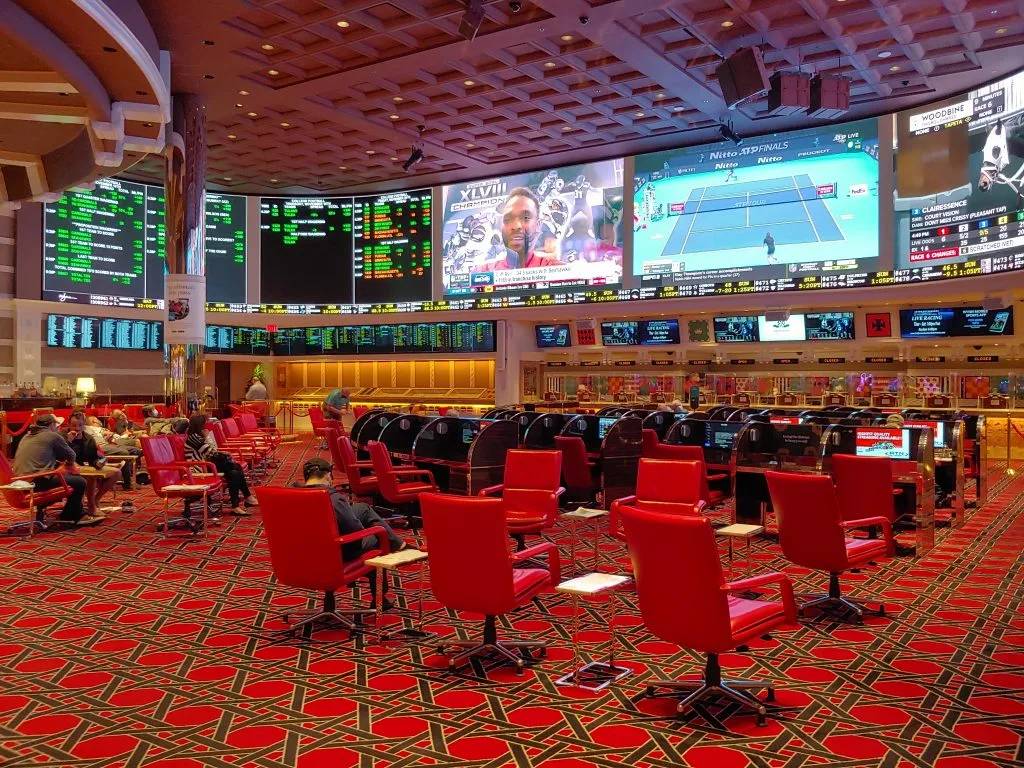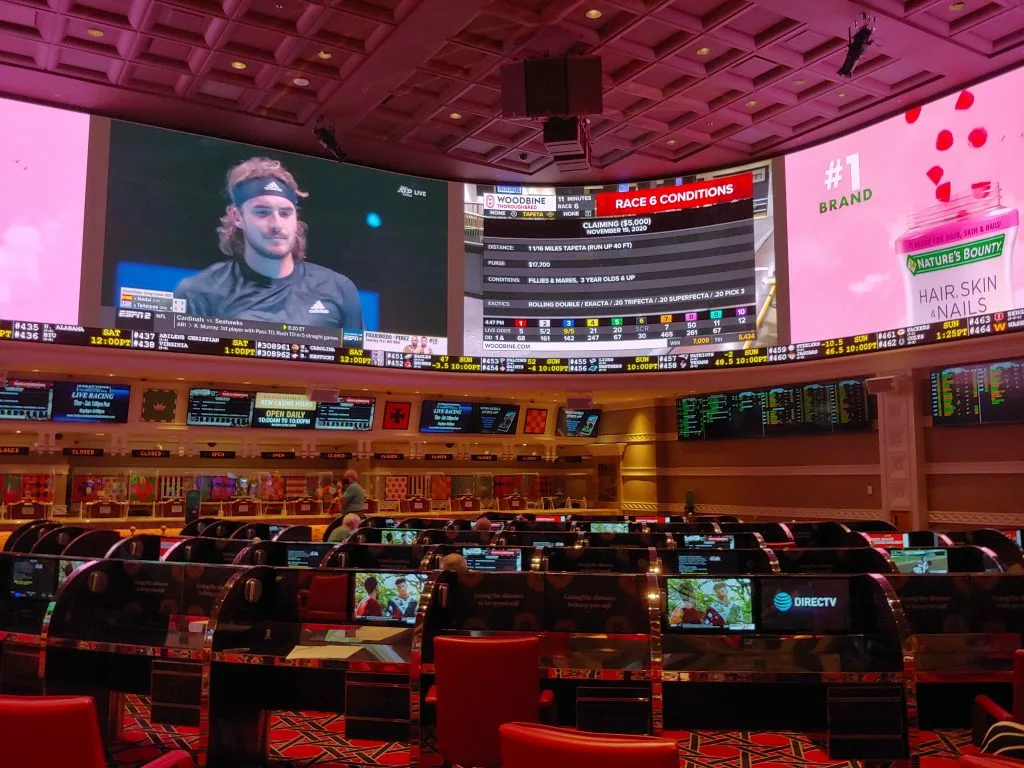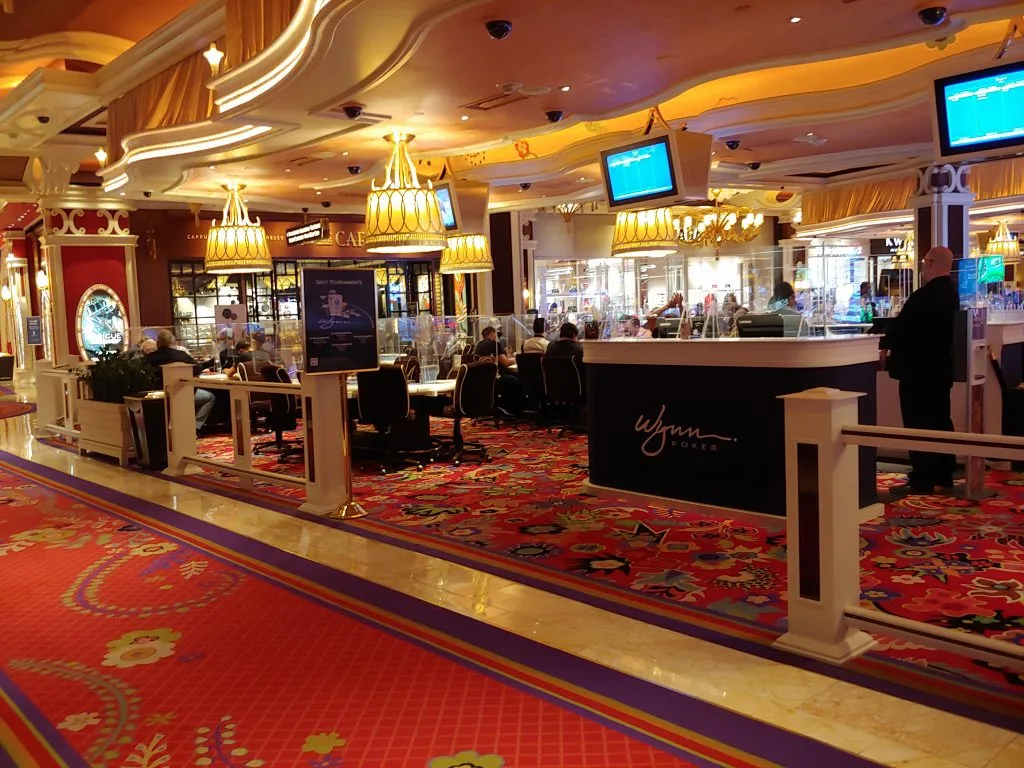 Frequently Asked Questions about Casinoson the Las Vegas Strip
How many casinos are on the Las Vegas Strip?
On the vibrant Las Vegas Strip, there is a grand total of 30 marvelous casinos awaiting eager visitors like me. These extravagant establishments include some iconic names such as Aria, Bellagio, Caesars Palace, Casino Royale, Circus Circus, Cosmopolitan, Cromwell, Encore, Excalibur, Flamingo, Harrah's, Horseshoe, Linq, Luxor, Mandalay Bay, MGM Grand, Mirage, New York-New York, Palazzo, Paris, Park MGM, Planet Hollywood, Resorts World, Sahara, The Strat, Treasure Island, Tropicana, Venetian, and Wynn. While it's fascinating to count The Strat among the prestigious Strip casinos, I came to learn that it is officially categorized as a Downtown casino by the Nevada Gaming Control Board.
Do all Las Vegas Strip casinos have hotels?
Indeed, each and every one of the 30 casinos located on the famous Las Vegas Strip boasts its very own luxurious hotel accommodations.
Are there any nonsmoking Las Vegas Strip casinos?
Indeed, Park MGM stands out as the sole casino on the Las Vegas Strip where smoking is prohibited entirely. Nevertheless, a limited number of others do offer designated areas for non-smokers.
Is there free parking on the Las Vegas Strip?
In Las Vegas, there is a considerable number of casinos on the famous Strip that provide free parking, accounting for about a third of the total. Among these establishments are Casino Royale, Circus Circus, Sahara, Treasure Island, Venetian, Palazzo, Wynn, and Encore. However, it's worth noting that Tropicana does charge for premium parking. To access complimentary parking at Resorts World, visitors must possess a players card. Those who hold a Caesars Rewards membership at the Platinum, Diamond, or Seven Stars tiers, as well as Pearl, Gold, Platinum, and Nior with MGM Rewards, can enjoy free parking. Keep in mind that special rates might apply for parking on the south end of the Strip, particularly during events held at Allegiant Stadium and T-Mobile.
Updated most recently on June 17, 2023 by Kristina Mehaffey