Visit the MGM Grand Casino in Las Vegas, Nevada by heading to 3799 S Las Vegas Blvd or calling 877-880-0880.
The Las Vegas Strip boasts the largest single hotel, with over 5,000 luxurious rooms awaiting guests at MGM Grand. Spanning a colossal casino floor of more than 170,000 square feet, this gaming paradise ranks among Nevada's most expansive. Immerse yourself in a world of endless entertainment, where opulence meets excitement, and every moment is infused with the thrill of possibility. From the grandeur of the hotel's architectural marvels to the vibrant energy permeating every corner, MGM Grand offers an unforgettable experience that transcends expectations. Whether you seek to indulge in high-stakes gambling, savor delectable cuisine from world-class restaurants, or revel in world-renowned entertainment, this iconic establishment caters to every whimsical desire. With its unparalleled scale and lavish amenities, MGM Grand stands as a testament to the limitless possibilities that await in the heart of Las Vegas.
At the heart of the lively MGM Grand, you'll find a dazzling array of entertainment options. With close to 140 table games and an impressive 2,500 slot machines, the casino floor is a haven for thrill-seekers and gamblers alike. For those who prefer a modern twist, there are also electronic table games, offering an immersive gaming experience in the form of stadium gaming. If you're yearning for a more exclusive setting, MGM Grand boasts a high-limit slot room and several opulent table game salons. These luxurious spaces cater to discerning guests who seek privacy and a heightened level of service. Whether you're a seasoned poker player or a novice looking to try your luck, the 17-table poker room at MGM Grand is the place to be. You'll find a vibrant atmosphere pulsating with excitement and competitive spirit. Sports enthusiasts need not look any further, as MGM Grand is also home to the renowned BetMGM sportsbook. Here, you can immerse yourself in the world of sports betting, placing wagers on your favorite teams and athletes. With state-of-the-art technology and a team of knowledgeable staff, BetMGM sportsbook offers an unrivaled sports betting experience. No matter your gaming preference, MGM Grand offers an extraordinary range of options to satisfy your every desire. From the bustling casino floor to the exclusive salons and poker room, there's something for everyone at this iconic Las Vegas destination.
Additional Casinos on the Las Vegas Strip
Bet-NV.com receives support from memberships, sponsors, and advertisements, ensuring its continuous operation. For assistance with gambling issues, please contact 1-800-GAMBLER if you or someone you know is affected.
---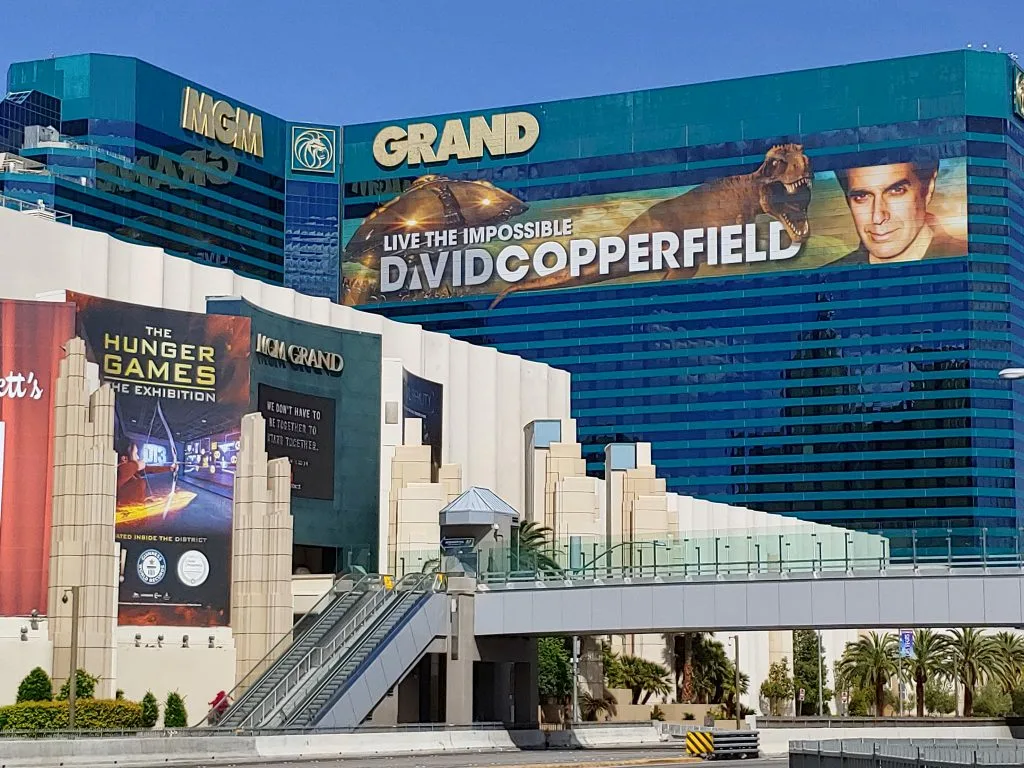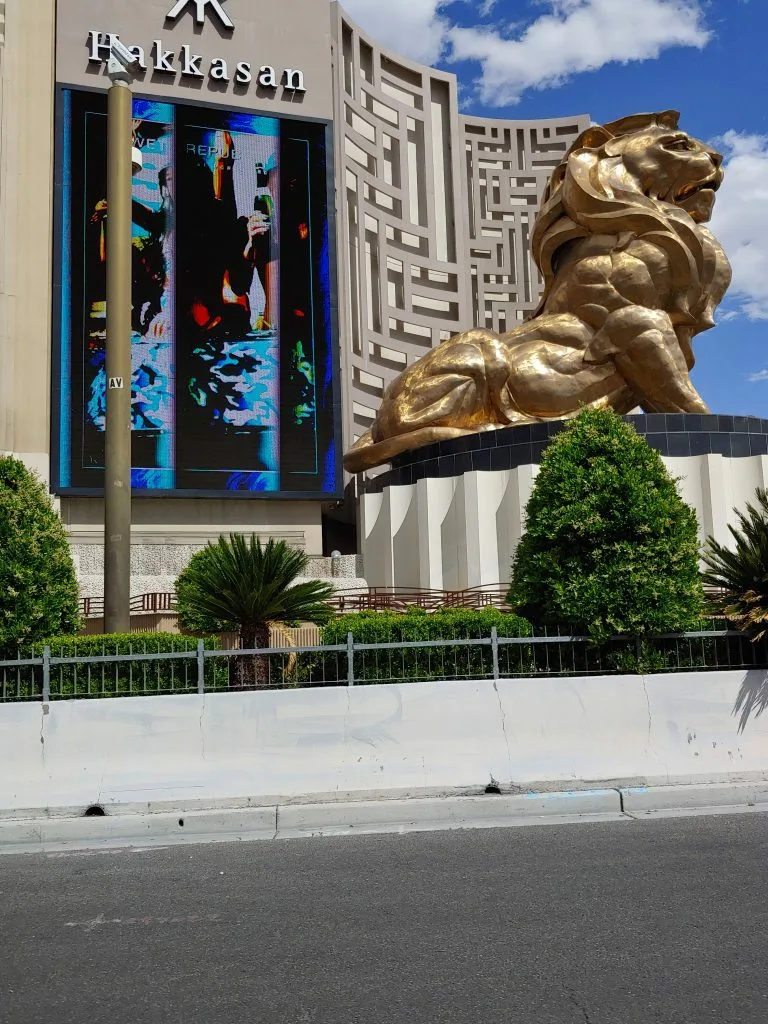 MGM Grand casino
I found a fantastic place called MGM Grand, which offers an extensive array of gambling options. You'll be amazed by the vast selection of slot machines, video poker games, live table games, and electronic tables available there. Moreover, they even have a dedicated poker room for all the poker enthusiasts out there. If you're into sports betting, you'll be pleased to know that the BetMGM sportsbook is conveniently located near the casino's front entrance. Whether you want to create a new BetMGM mobile account or simply fund an existing one, you can easily take care of it right here at MGM Grand.
Even if you already have an account with the company in another state, Nevada mandates that all mobile sports bettors must establish an account at a sportsbook. It's important to note that this requirement extends to everyone, regardless of their previous affiliation. In Nevada, however, there is no option to register on a phone or computer. The process must be done in person, adhering to the state's regulations.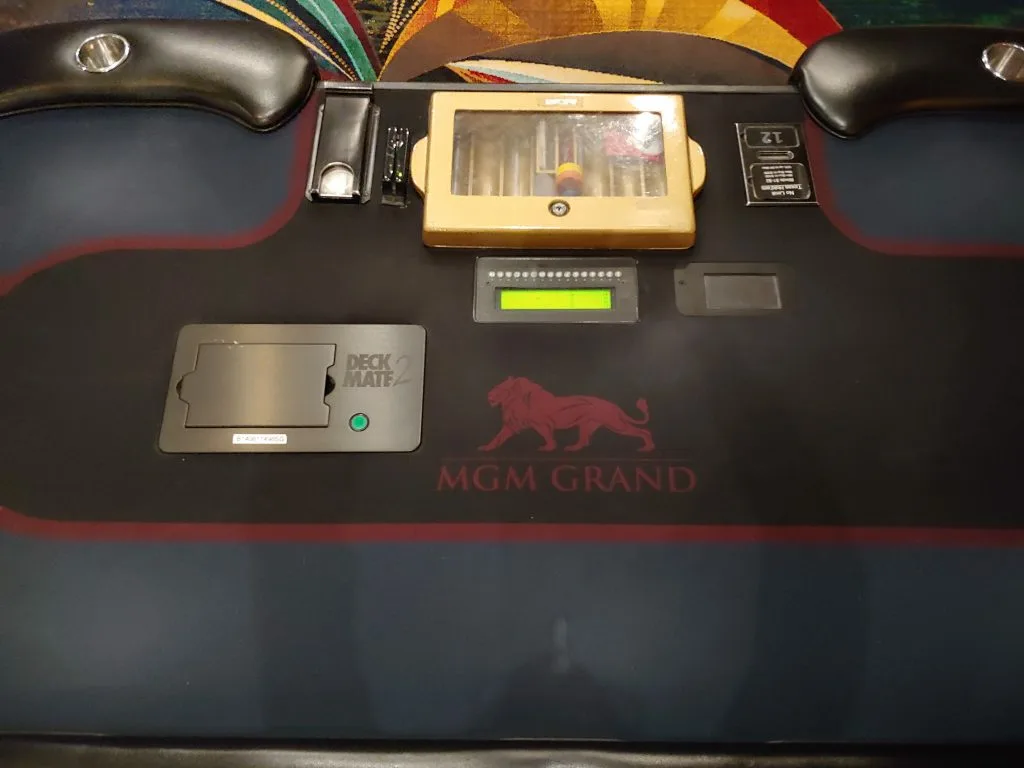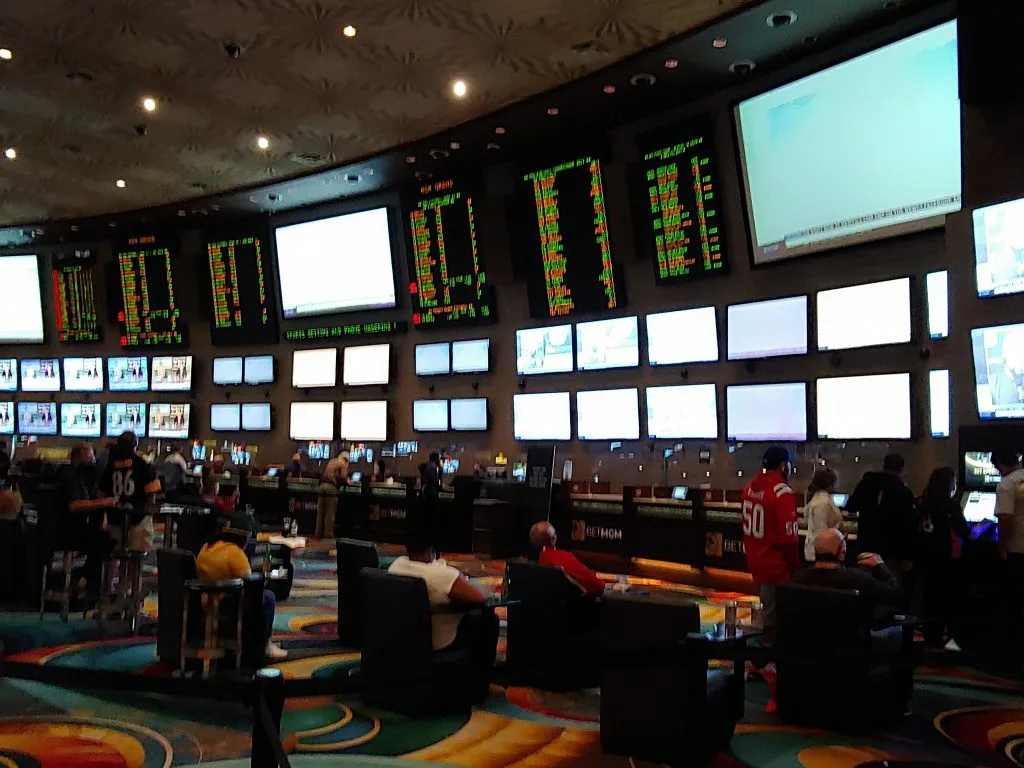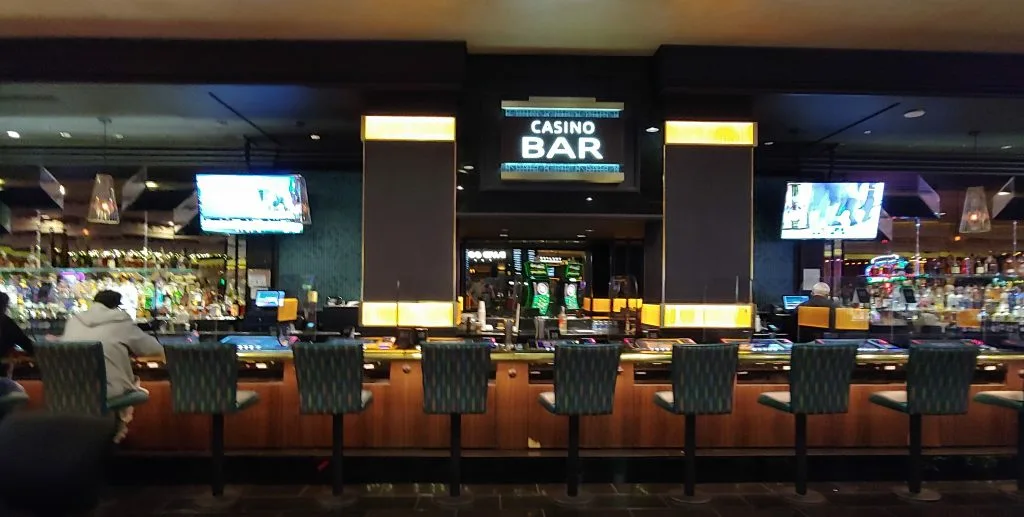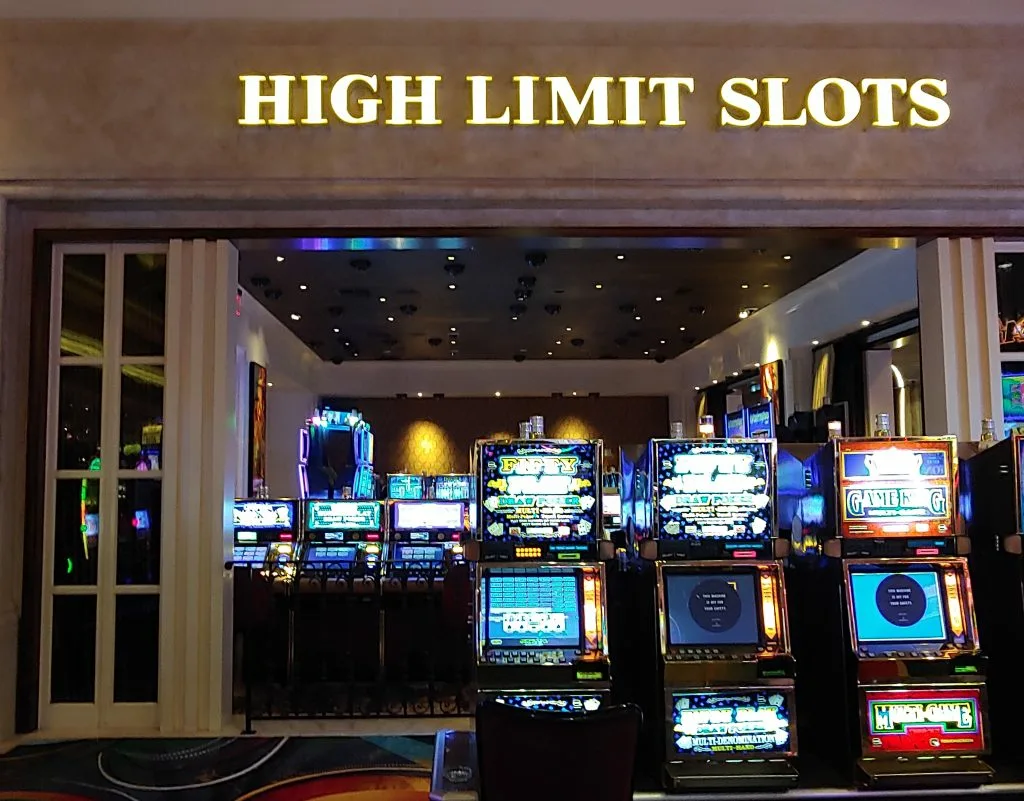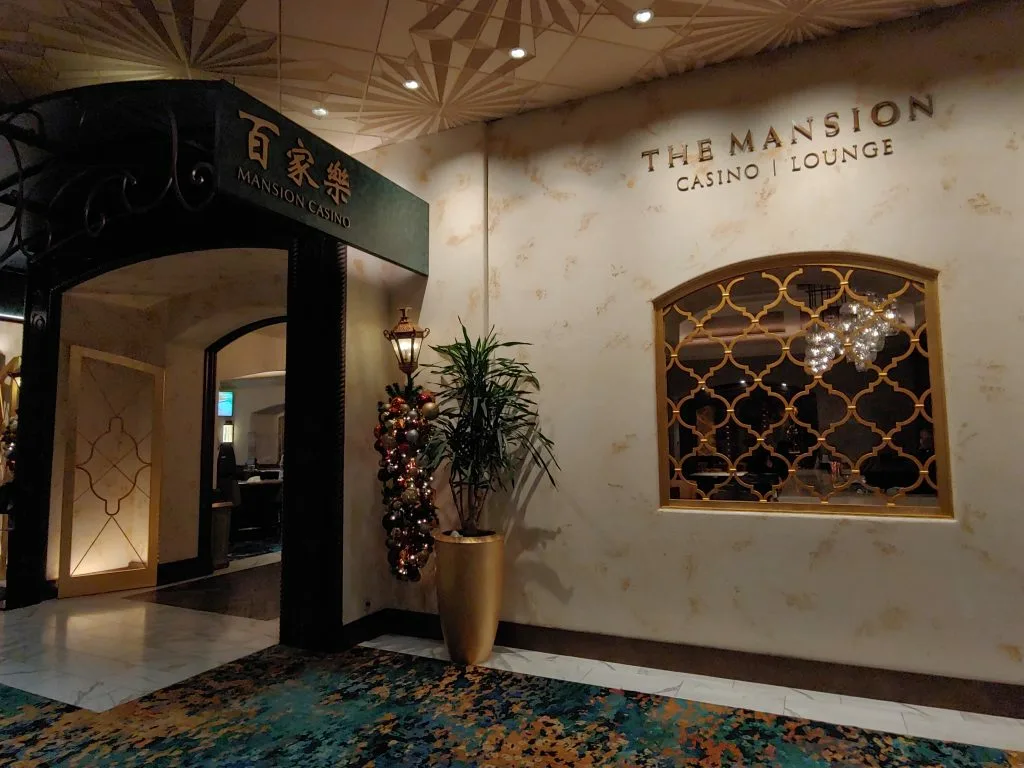 Table games
At the MGM Grand, you'll find a bustling casino floor with more than 100 exciting live table games to choose from. Whether you're a fan of baccarat, blackjack, or roulette, there's something for everyone here. You can also try your luck at unique games like crapless craps and a variety of poker pit games, such as Three Card Poker and Ultimate Texas Hold'em. It's worth noting that the minimum bets at the MGM Grand are generally higher than what you'll find on the rest of the Las Vegas Strip. Prepare yourself for tables with minimums of at least $25 for most hours of the day. So, if you're looking for high-stakes action and a wide range of table game options, the MGM Grand is the place to be.
I've been to the MGM Grand casino floor, and let me tell you, it's quite the mix when it comes to blackjack tables. They have a combination of 6/5 and 3/2 tables scattered around. Now, the interesting thing is that the 3/2 tables can be found near the craps pit, and they have a higher minimum bet compared to the 6/5 tables, which are located closer to the sportsbook and poker room. When it comes to the rules of the game, the six-deck games at MGM Grand offer some favorable options. You can double down before and after splitting, surrender when needed, and even re-split aces. However, there's a slight difference in how the dealer plays on the floor versus in the salon. On the casino floor, the dealer hits soft 17, meaning they'll take another card, while in the salon, they choose to stand on it. It's important to keep this in mind when deciding which table to play on, as it can affect your strategy and overall chances of winning. So, if you prefer a more favorable dealer rule, you might want to head to the salon area for a better shot at beating the house.
In the luxurious salon, a captivating double-deck blackjack game awaits, where the dealer, with grace and precision, stands on soft 17. A unique twist to this game is the opportunity to double down, not only before splitting but also after. For those seeking the thrill of high-stakes gambling, the high limit blackjack tables at MGM Grand beckon, with a minimum bet of $300 per hand. Let the excitement and anticipation fill the air as you take your seat at one of these exclusive tables, where fortunes can be won or lost in the blink of an eye.
At the MGM Grand, we offer three different variations of the classic game of roulette. Among these options, the European roulette stands out as the most favorable choice. You can easily spot a European roulette table on the casino floor, as well as a few others located in the salon. Keep in mind that this particular game typically requires a minimum bet of $100 to get started. One of the key advantages of European roulette is its single zero feature, which follows the European rules. This means that if the roulette ball lands on zero, you will receive half of your even-money bet back. On the other hand, the remaining roulette tables on the casino floor have two or three zeros, resulting in significantly lower minimum bets.
MGM Grand offers both traditional craps and a variation called crapless craps. Players can enjoy maximum odds of 3-4-5 times, while the field bet offers triple payouts on a roll of 12.
For as little as $3 per month, you can join the esteemed ranks of Casino Club, Total Access Club, and Bet-NV.com Super Fan members. By doing so, you'll unlock a wealth of information, including detailed access to table game surveys by casino property. But it doesn't stop there. As a Bet-NV.com member, you'll also have the opportunity to delve into a treasure trove of table game surveys and much more. So why wait? Join today and gain exclusive access to the insights and advantages that only our members enjoy.
Bet-NV.com subscriptions can now be accessed via Gumroad and Patreon, offering equal access to exceptional content on both platforms.
In case you or someone you are acquainted with encounters issues with gambling, reach out to 1-800-GAMBLER for assistance.
Poker room
In the vibrant premises of the MGM Grand, one can find an inviting poker room consisting of a remarkable 17 tables. This haven for poker enthusiasts offers an extensive range of games, but the crown jewel undoubtedly lies in the thrilling realm of no limit Texas hold'em. With blinds that can either be set at 1/2 or 2/5, players can dive into the exhilarating world of high-stakes poker. In addition to the regular gaming options, the poker room also hosts three daily tournaments, ensuring that there is always a chance to test one's skills against formidable opponents. Moreover, throughout the year, seasonal series take place, elevating the excitement to new heights. For a more detailed overview of the offerings and experiences that await you within the MGM Grand poker room, we invite you to peruse our comprehensive review.
Enjoy the ultimate entertainment experience at MGM Grand
MGM Grand offers a diverse range of entertainment options, such as captivating shows and much more. Mark your calendars for the exciting performances by Bill Maher at the David Copperfield Theater on September 15-16, and November 3-4.
MGM Grand offers a variety of ongoing performances.
An interactive exhibit called The Hunger Games: The Exhibition invites visitors to delve into the world of Katniss Everdeen and her humble origins in District 12. This captivating showcase features a wide-ranging array of attractions, including a gallery displaying almost 30 authentic costumes donned by the cast. Additionally, attendees can immerse themselves in an exhilarating archery-training experience, allowing them to channel their inner sharpshooter just like Katniss herself.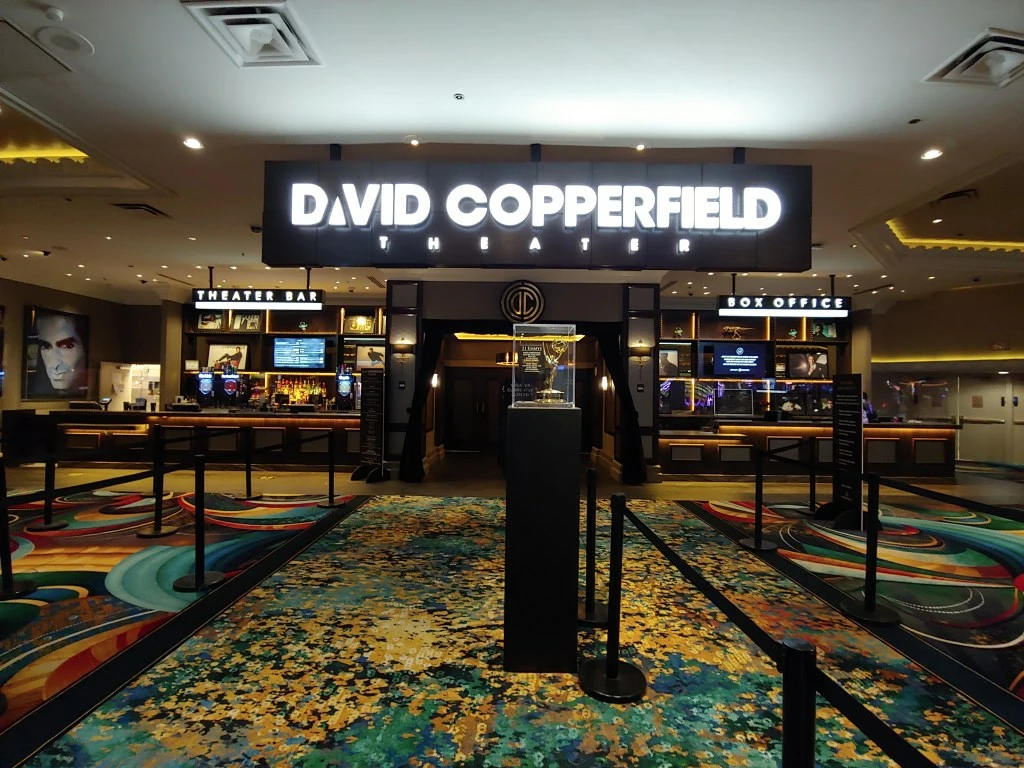 Zero Latency's Level Up is an immersive virtual reality hub where groups of up to 8 players can indulge in a thrilling gaming experience. With a variety of captivating themes to choose from, such as surviving a zombie apocalypse, navigating a military research facility gone awry, solving puzzles with exotic animals, or even dealing with a catastrophic pandemic outbreak, there is something to cater to every gamer's taste. Step inside Level Up and lose yourself in a world where imagination meets cutting-edge technology.
Topgolf is conveniently linked to MGM Grand, providing extra parking and entrances that can be accessed from Koval Lane. This unique four-story shooting range caters to both families and adults, offering a range of hitting bays suitable for everyone.
Enjoy exquisite dining and tantalizing beverages at the renowned MGM Grand.
There is a wide range of dining options available at MGM Grand, offering guests a plethora of choices when it comes to satisfying their taste buds. From quick bites in the food court to a variety of upscale restaurants, there is something for everyone. The casino floor is conveniently located near many casual dining options, making it easy for guests to refuel and get back to the gaming action. Whether you're in the mood for a quick snack or a gourmet meal, MGM Grand has you covered with its diverse selection of restaurants.
Ambra Italian Restaurant – Classic Italian dishes.
Avenue Cafe – Breakfast and lunch.
Rapidly indulge in chilled yogurt and delectable treats at Blitz Frozen Yogurt & Desserts. – Frozen yogurt.
Cabana Grill - Enjoy a delicious breakfast and lunch by the poolside.
Crush - Dress code for the resort is casually elegant, and the restaurant serves a delightful menu of traditional American dishes.
Emeril's Fish House in New Orleans - Relaxed office attire. Traditional Creole cuisine.
Food Court – Quick bites.

Bonanno's Authentic New York Style Pizza
Johnny Rockets
Häagen-Dazs
Nathan's Famous Hotdogs
Original Chicken Tender
Pan Asian Express
Tacos N 'Ritas

The Grand Wok Noodle Bar – Pan Asian cuisine.
Greek Sneek - Trendy casual. Delectable Mediterranean food.
Hakkasan Restaurant – Chinese cuisine.
International Smoke – Barbeque.
Joël Robuchon – Formal. French cuisine.
The Joël Robuchon Workshop - Attire for business meetings. Delectable French dishes.
MGM Grand Buffet - All-you-can-eat breakfast and lunch spread.
Morimoto Las Vegas – Casual attire for professional settings. Authentic food from Japan.
Nellie's Southern Kitchen – Comfort food.
Pieology – Create-your-own pizza.
Starbucks – Grab a cup of joe and some tasty snacks.
TAP Sports Bar – Pub fare.
Tom Colicchio's Craftsteak – Business causal. Steakhouse.
Indulge in the culinary delights of Wolfgang Puck Bar & Grill. – American cuisine.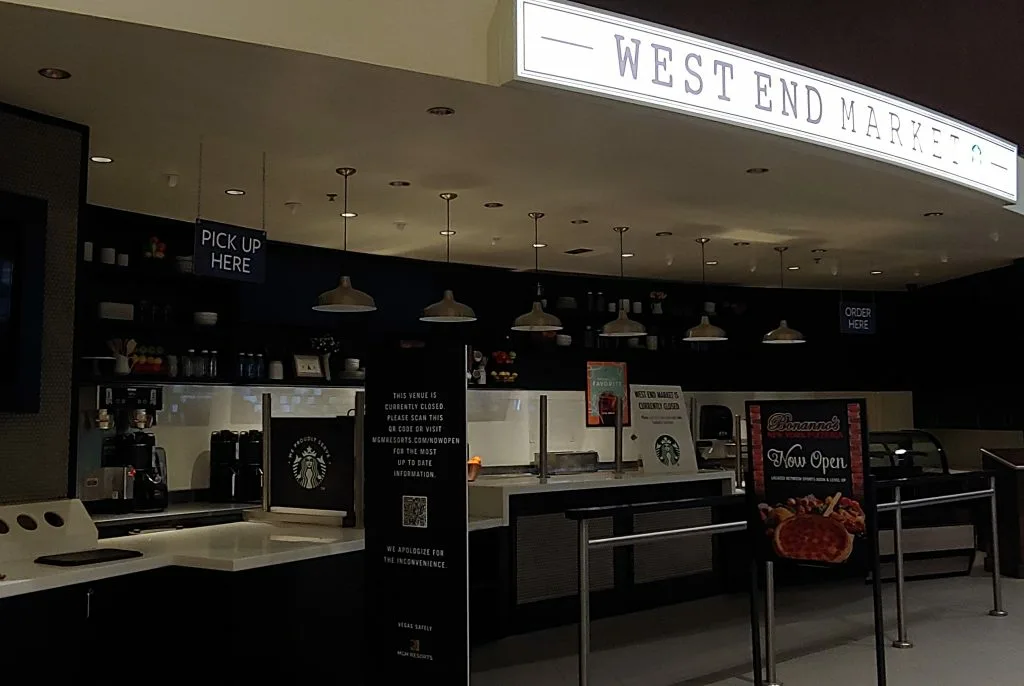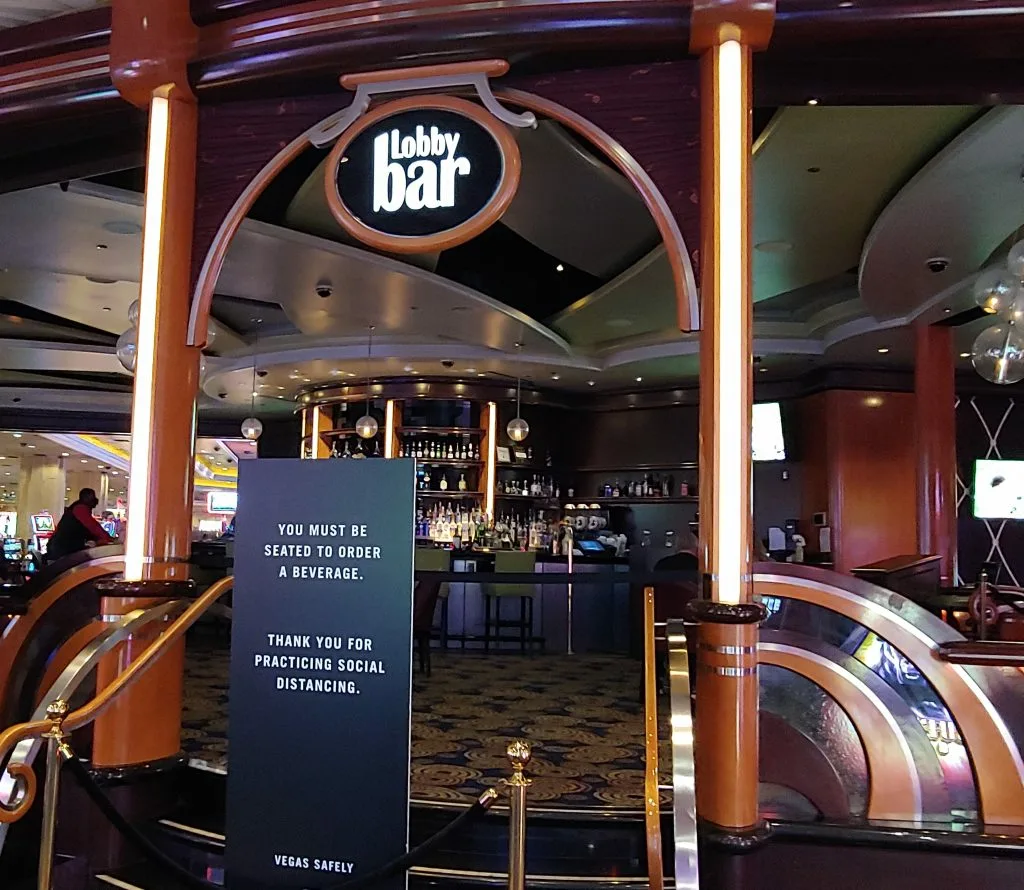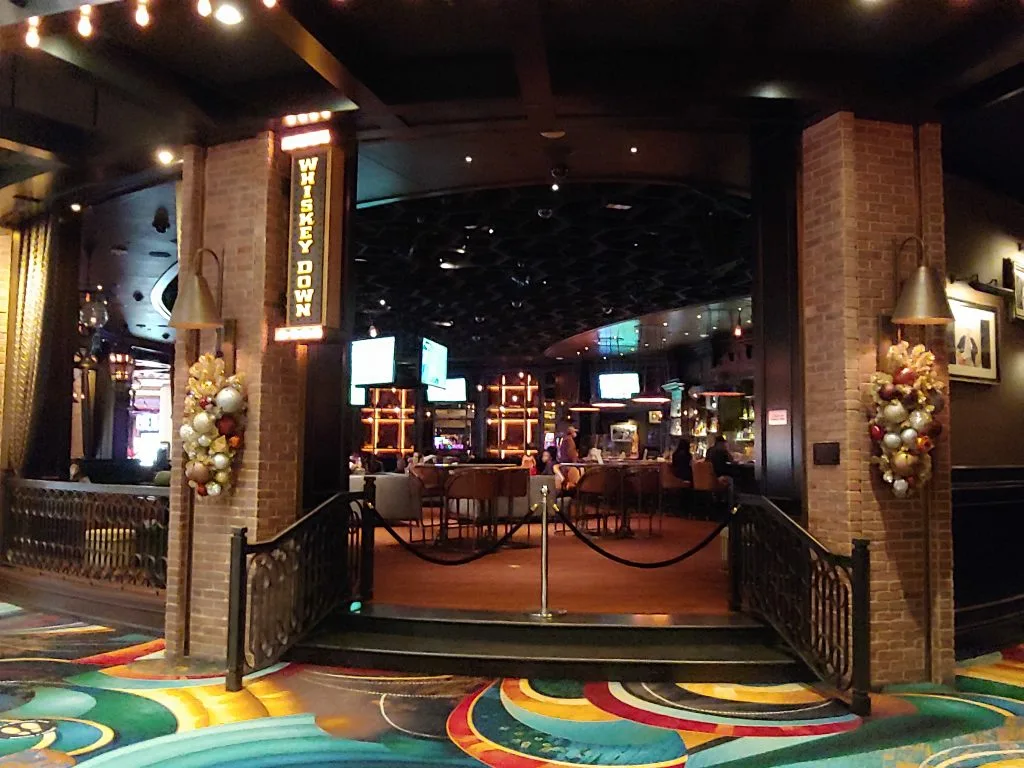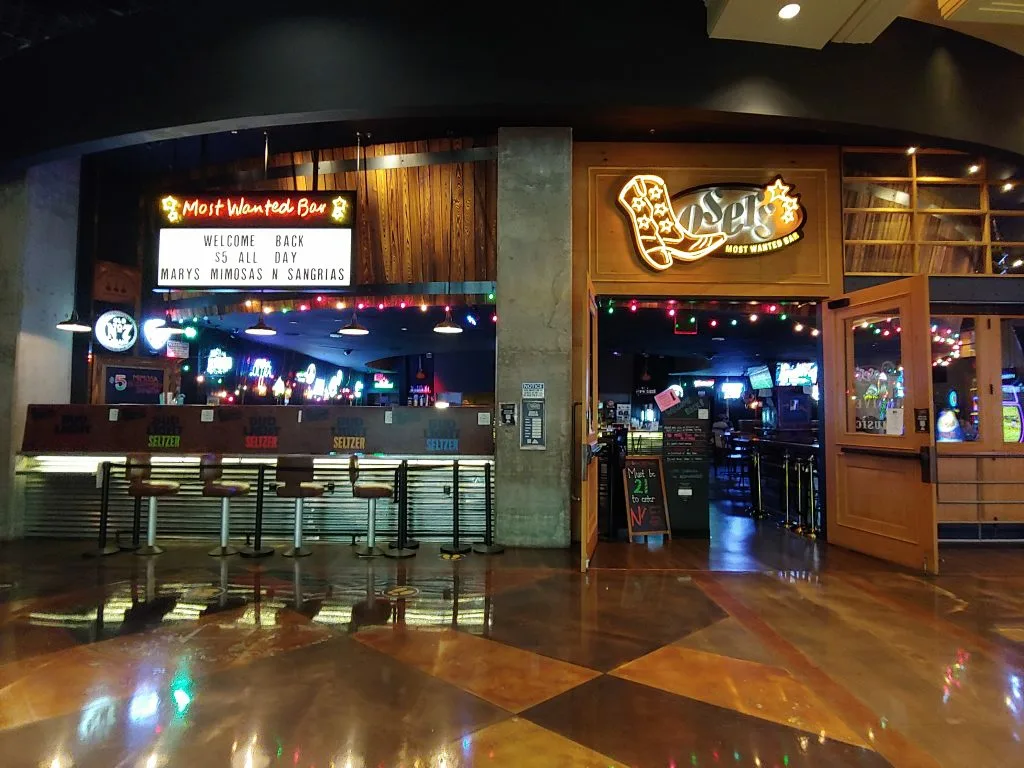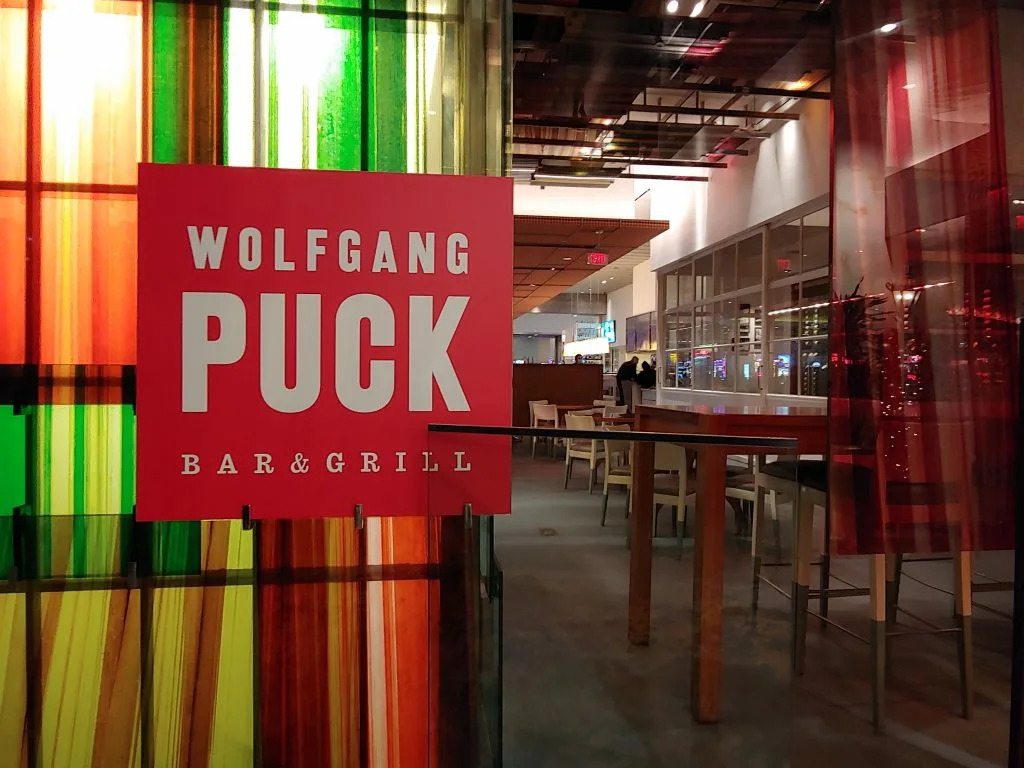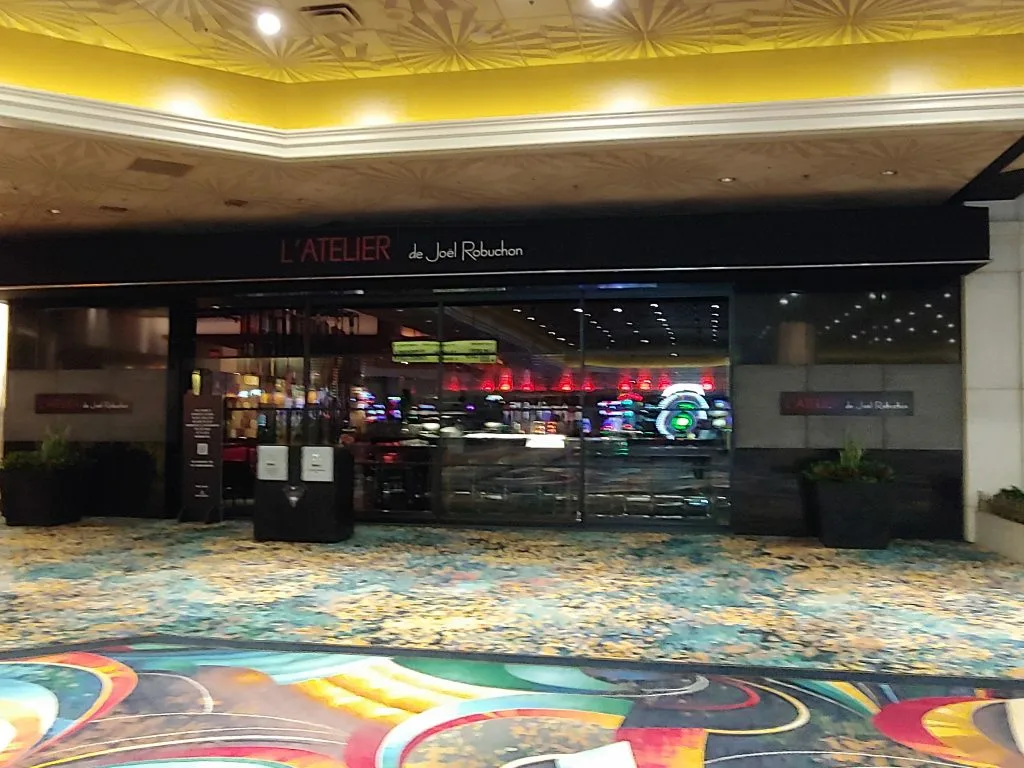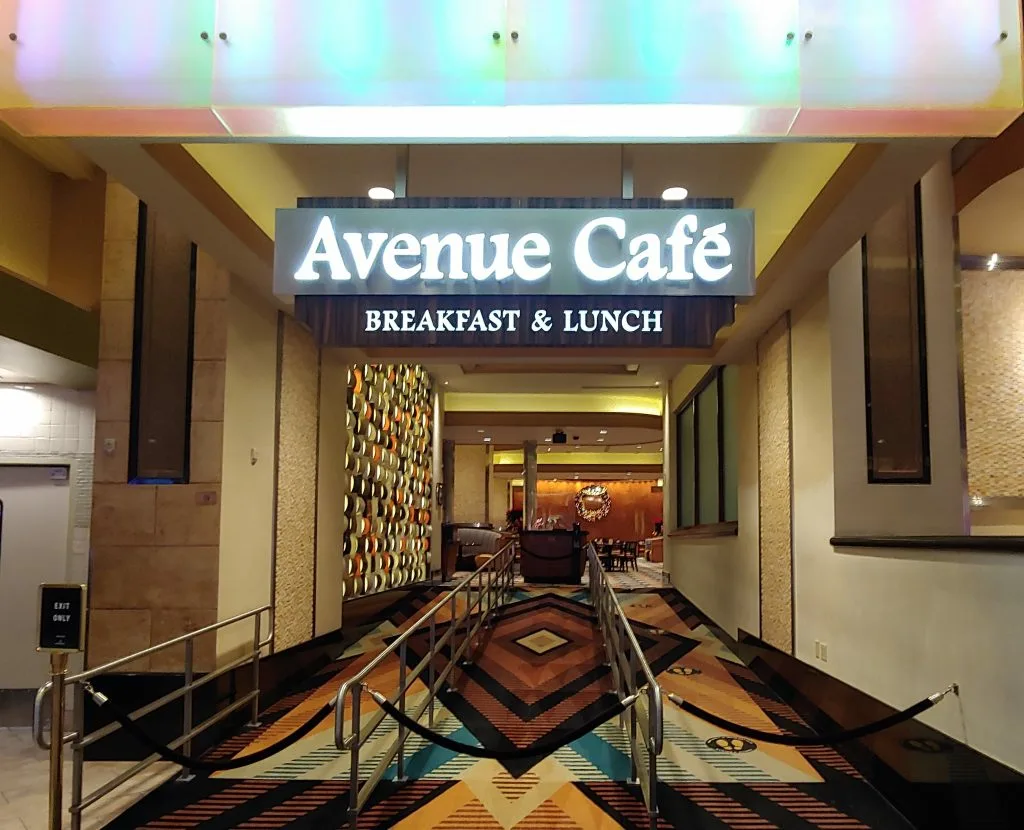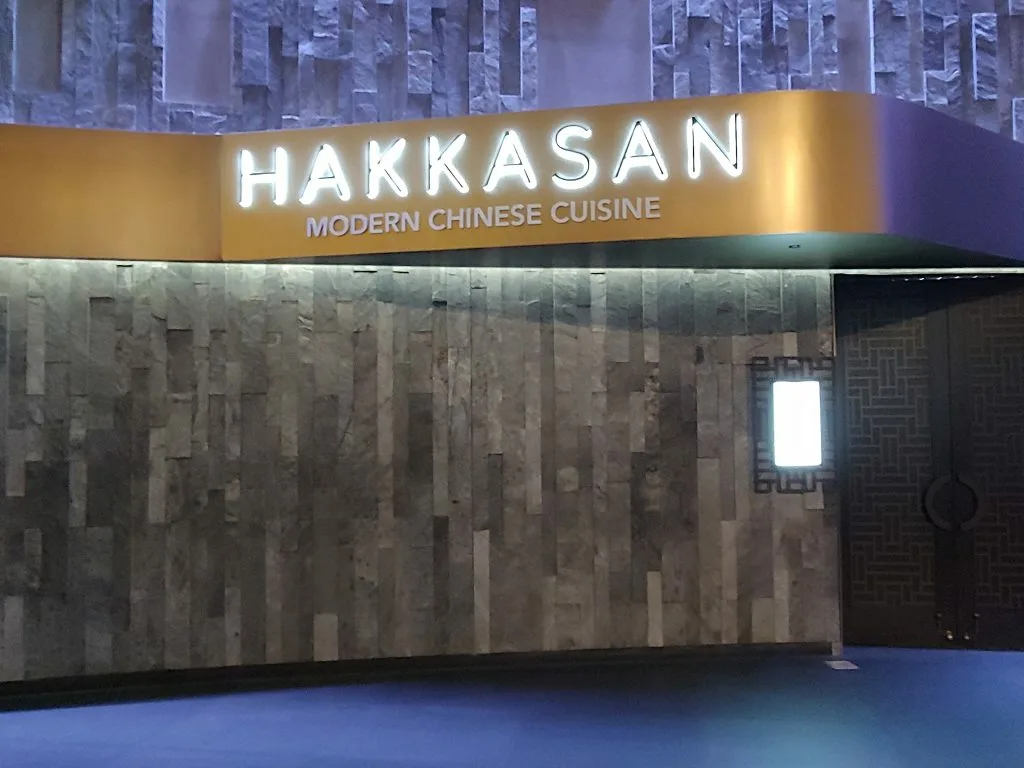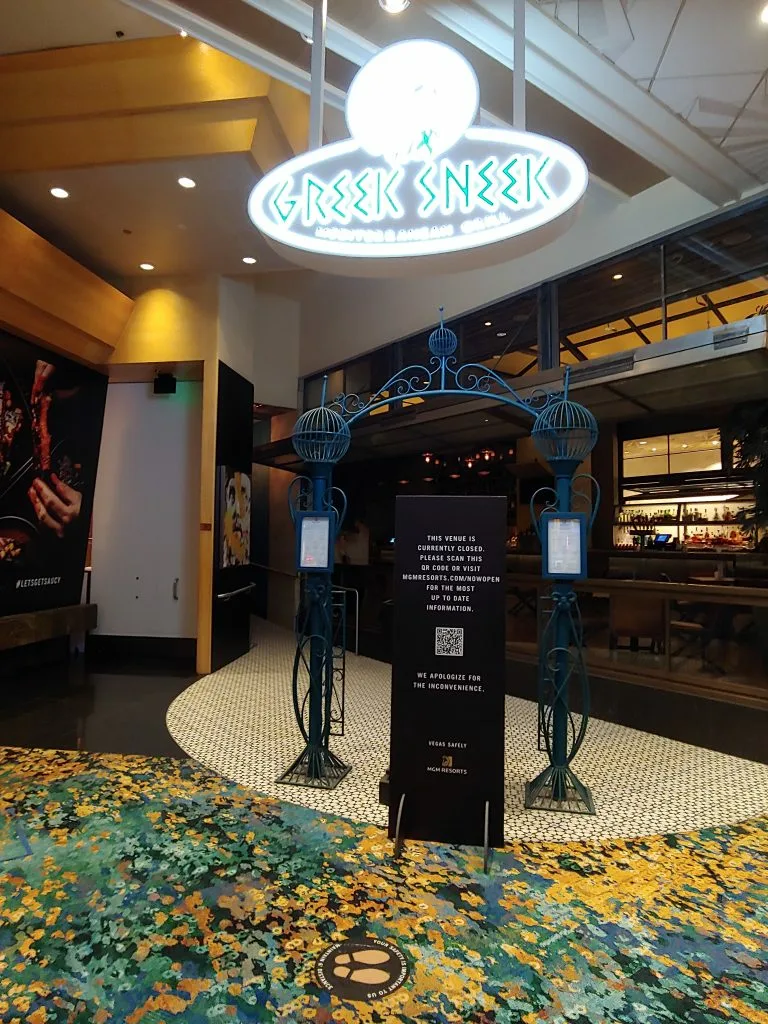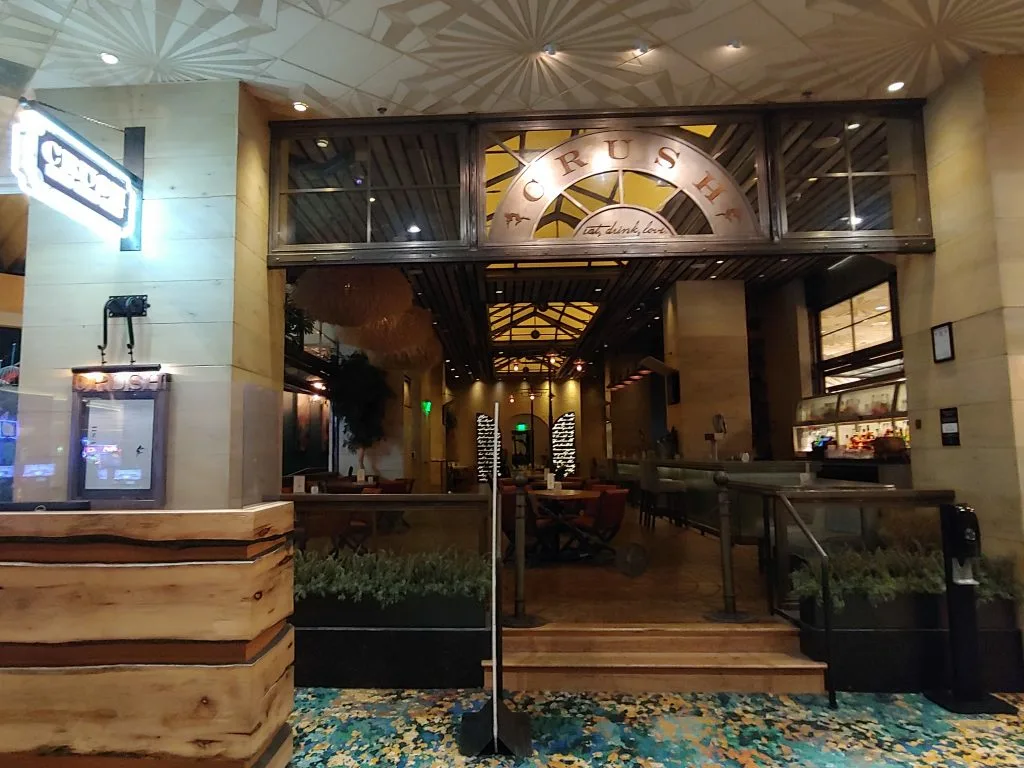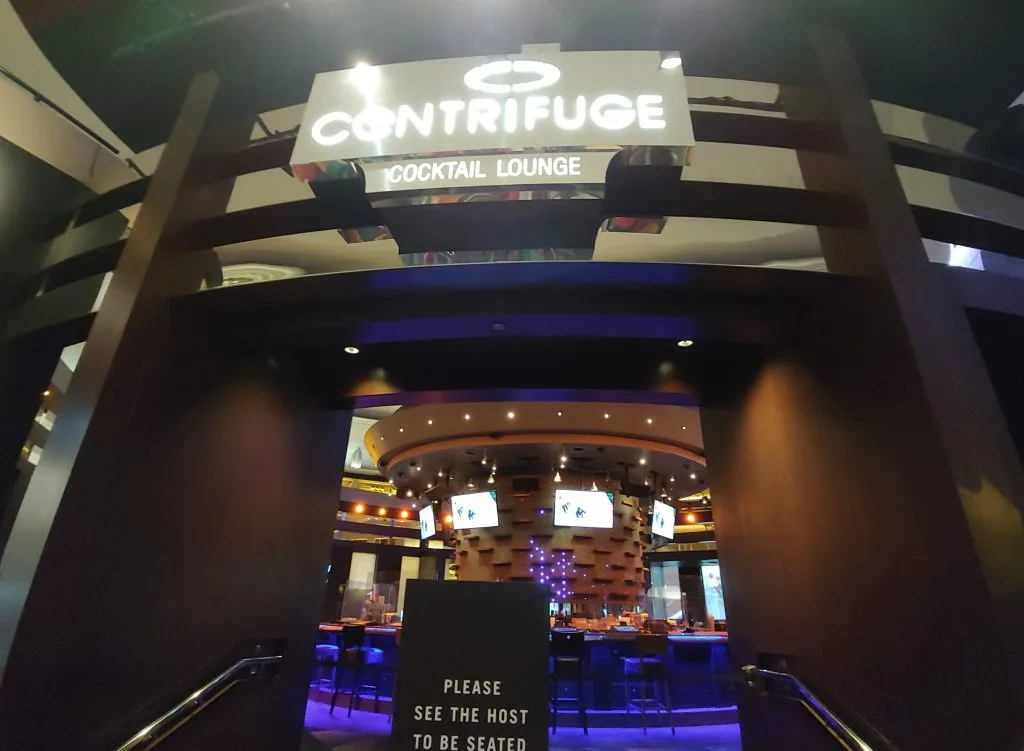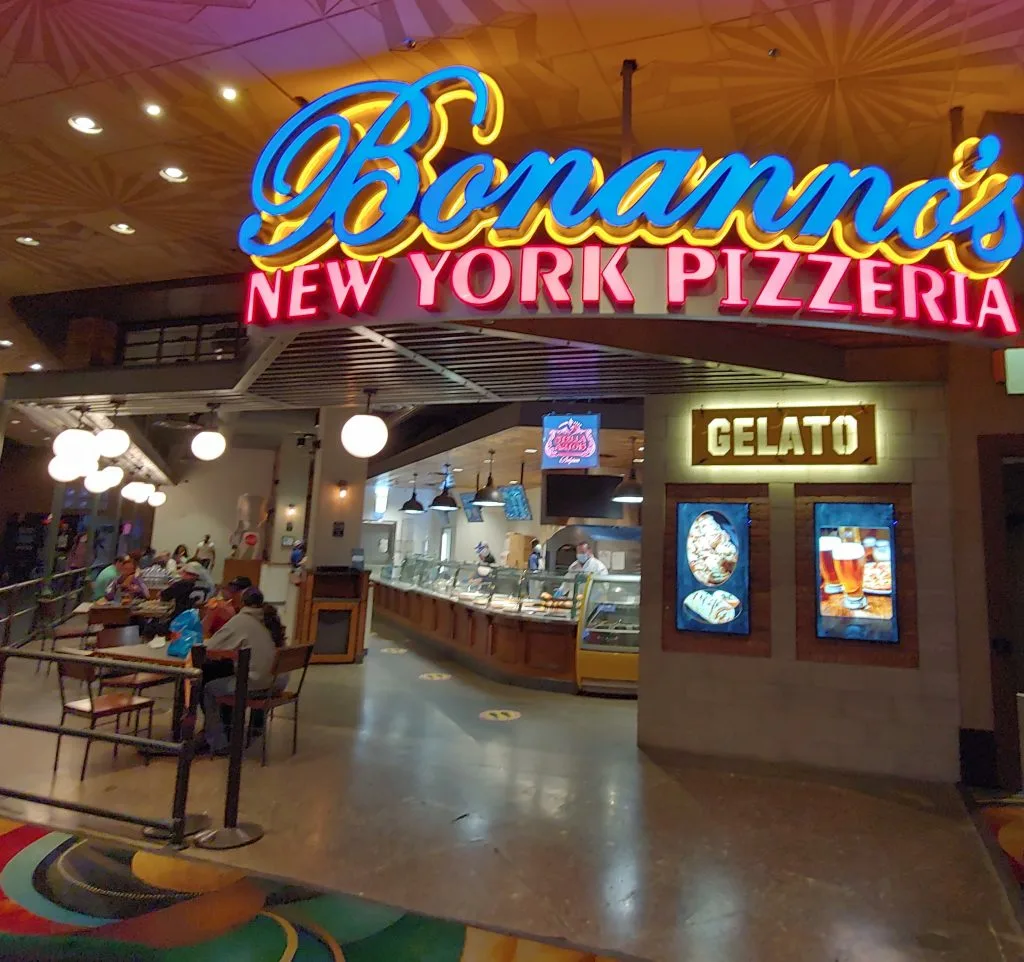 Hotel accommodations
The list of property features comprises the impressive Grand Pool Complex, Topgolf entertainment, golf courses, and a rejuvenating spa. Within the Grand Pool Complex, guests can enjoy four pools and a meandering lazy river measuring an impressive 1,000 feet in length.
Arrival time: 3pm | Departure time: 11am | Additional charge: $39 per night for resort amenities
The MGM Grand, situated on the vibrant Las Vegas Strip, boasts an impressive collection of approximately 5,000 hotel rooms, making it one of the largest hotels in the area. It's worth noting that all rooms within the MGM Grand are designated as nonsmoking areas, ensuring a clean and fresh environment for guests. The accommodations offer a variety of options, including rooms with a single king-sized bed or two queens, catering to different preferences. For those seeking a more luxurious experience, the suites at MGM Grand provide upgraded amenities and extra space to unwind and relax. Additionally, if you're traveling with your furry companion, the hotel offers dog-friendly rooms available for an extra charge, allowing you to enjoy your stay without leaving your beloved pet behind.
Book a lodging option at the renowned MGM Grand Las Vegas
At MGM Grand, you have the option of staying in either Skylofts or The Signature – All Suites. The Grand Tower is where you'll find the Skylofts, which are located on the higher floors. These loft-style accommodations offer a perfect blend of modern design and breathtaking vistas, ensuring a truly luxurious experience. What sets the Skylofts apart is the impeccable personal service they provide. As a guest, you'll not only enjoy stunning views but also have access to a luxury limousine for transportation to and from the airport. Additionally, the Skylofts offer concierge services to assist you with booking tickets for shows, making restaurant reservations, or scheduling spa treatments.
At The Signature, a prestigious all-suite resort adjacent to MGM Grand, you can indulge in the best of both worlds. Combining the opulence of a luxury hotel with the convenience of a timeshare, you'll have access to a fully equipped kitchenette, allowing you to prepare your own meals. Not only that, but you'll also enjoy full access to all the fantastic amenities offered by the neighboring MGM Grand, such as the thrilling casino, vibrant nightclubs, exquisite restaurants, and refreshing pools. Should you require dishware, silverware, or cooking utensils, simply request them upon check-in at the front desk or by contacting the concierge. The best part? There's absolutely no additional charge for as many plates, glasses, pots, pans, and other kitchen supplies as you need! Additionally, each tower at The Signature boasts its very own inviting heated outdoor pool, where you can relax and soak up the glorious American sunshine.
Frequently Asked Questions about the MGM Grand Casino.
Are there any blackjack tables with a 3/2 payout ratio at MGM Grand?
At the MGM Grand, you can find a few blackjack tables with a 3/2 payout ratio in the back pit. Additionally, all the games at their high limit salon offer a 3/2 payout.
Can you please provide me with the craps odds at MGM Grand?
Craps and crapless craps provide the same odds, with up to 3-4-5 times available. Additionally, the field pays triple on a roll of 12 in both versions.
Does MGM Grand have a poker room?
The MGM Grand has a poker room with 17 tables, operating round the clock.
Is there a betting facility available at MGM Grand for sports enthusiasts?
The BetMGM sportsbook at MGM Grand can be found conveniently near the front entrance, right off the bustling Las Vegas Strip.
Last updated: May 28, 2023