Located at 200 E Fremont St in the vibrant city of Las Vegas, Nevada, you can reach Fremont Casino by dialing 702-385-3232.
In 2022 and 2023, Fremont experienced a major transformation like never before. The hotel rooms underwent a complete remodeling, giving them a fresh and modern look. As for the casino floor, it went through a series of notable changes, enhancing the overall gaming experience. In a brilliant move, the former buffet space was converted into a vibrant and bustling food court, catering to the diverse tastes of visitors. And that's not all, a brand-new addition to the property is the highly anticipated FanDuel Sportsbook, where guests can now indulge in the excitement of sports betting. Fremont has truly elevated its offerings, ensuring a remarkable stay for all who walk through its doors.
Fremont boasts a collection of more than 1000 slot machines, accompanied by a notable count of 22 table games as observed in our recent survey. Additionally, a selection of electronic table games is also on offer.
The casinos located in the heart of Las Vegas' downtown area.
Bet-NV.com receives backing from its members, sponsors, and advertising. In case of any gambling issues, reach out to 1-800-GAMBLER for assistance.
---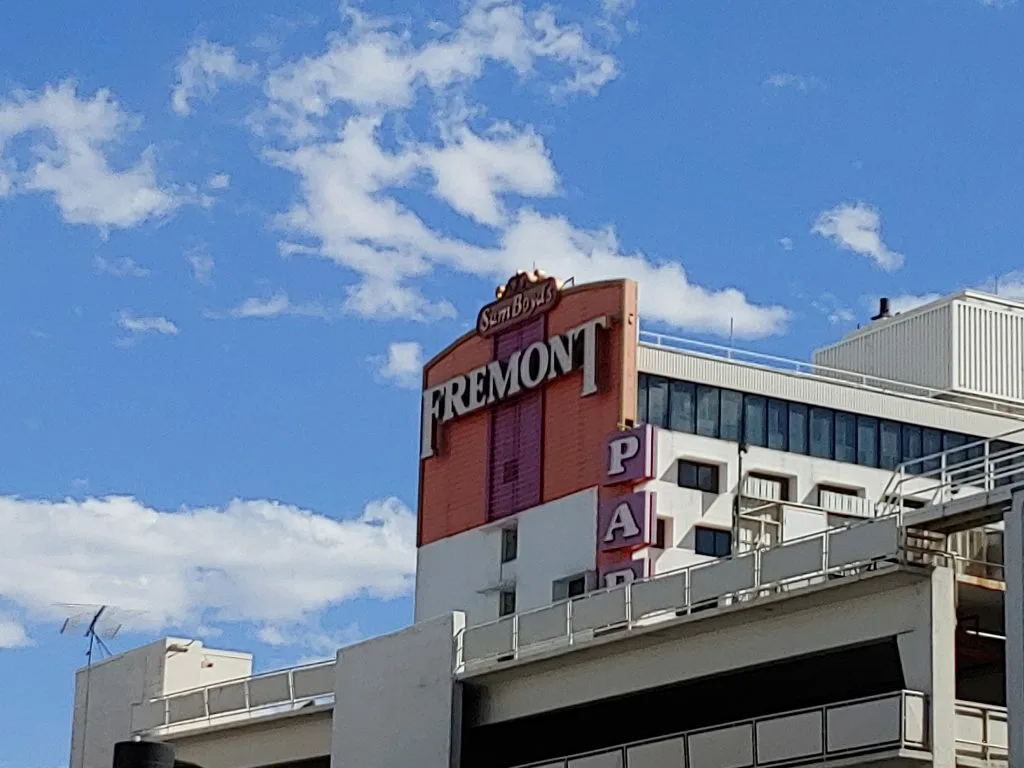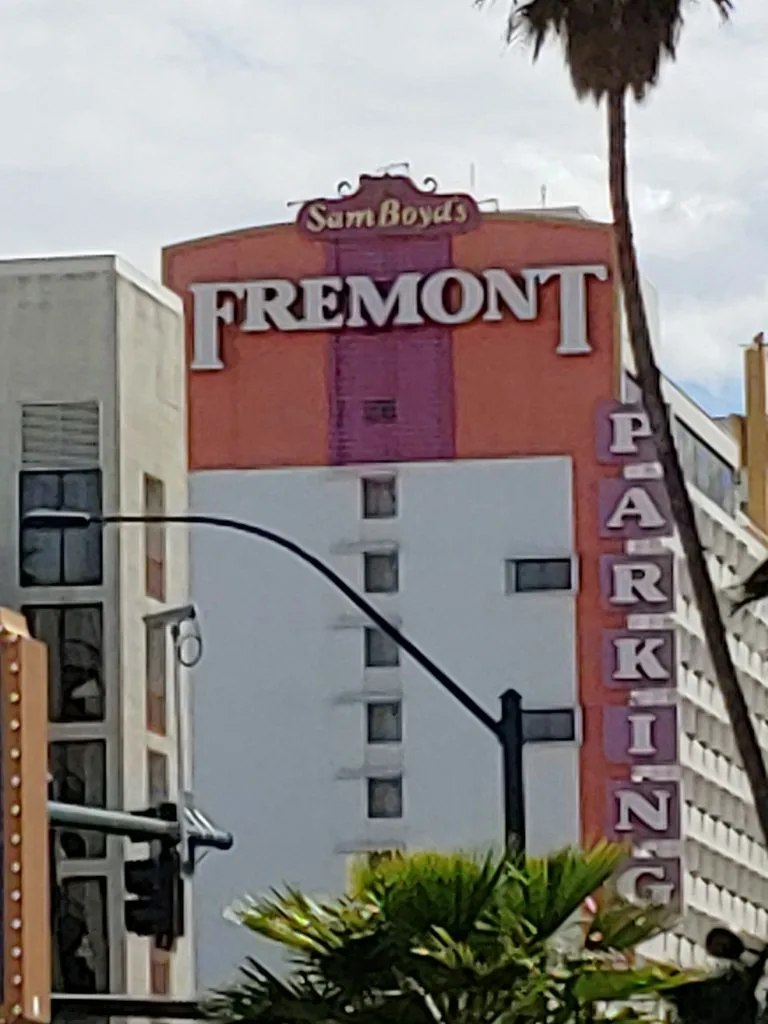 Fremont casino
Fremont offers an extensive variety of video poker options, all accessible through the utilization of the Boyd Rewards players card.
In the realm of video poker, there exists a plethora of options to suit every player's taste. Whether you prefer the traditional single hand approach or crave the adrenaline rush of playing multiple hands simultaneously, you will find satisfaction in the variety offered. Behold the Triple Play, Five Play, Ten Play, Ultimate X, Super Times Pay, and Spin Poker, each presenting its own unique twist on the classic game. Starting at a modest quarter denomination, these games provide an accessible entry point for players of all budgets. For those seeking higher stakes and greater excitement, fear not! Games with denominations of $1 and above can be found conveniently nestled atop the bar counters, eagerly awaiting your skilled hand.
In March 2020, Fremont made the decision to eliminate coin video poker games from its premises, changing all machines to ticket-in/ticket-out system. Furthermore, the keno lounge has been permanently shut down.
In close proximity to the recently established dining area lies a FanDuel sportsbook. Regrettably, the absence of a poker room is apparent in Fremont.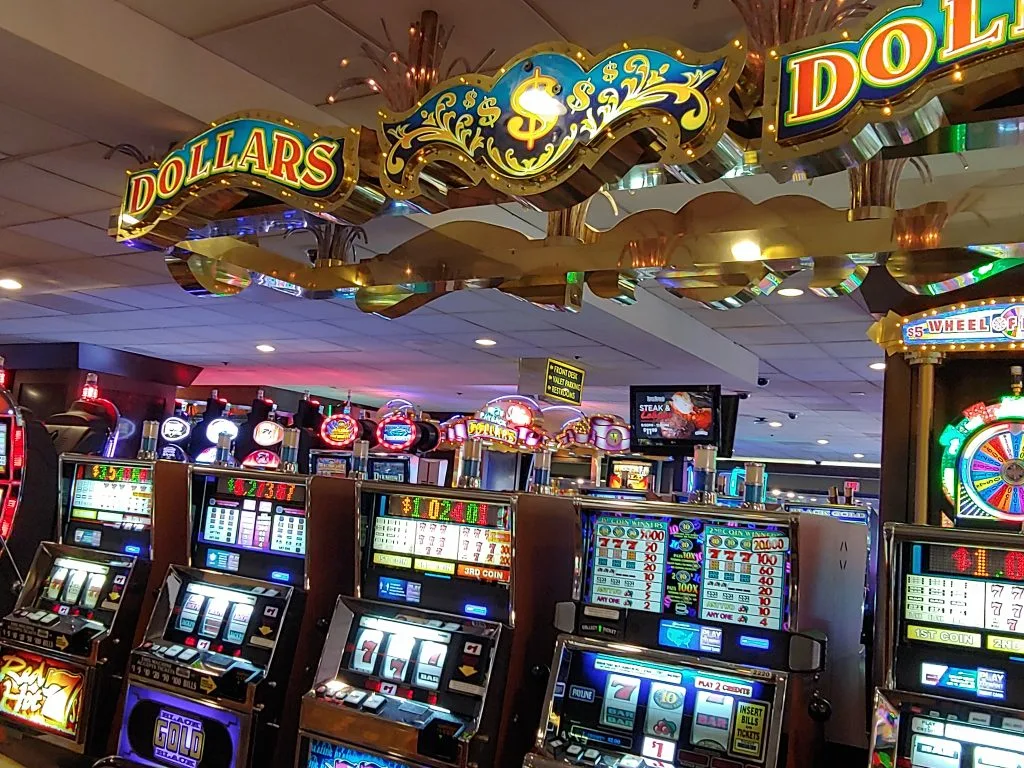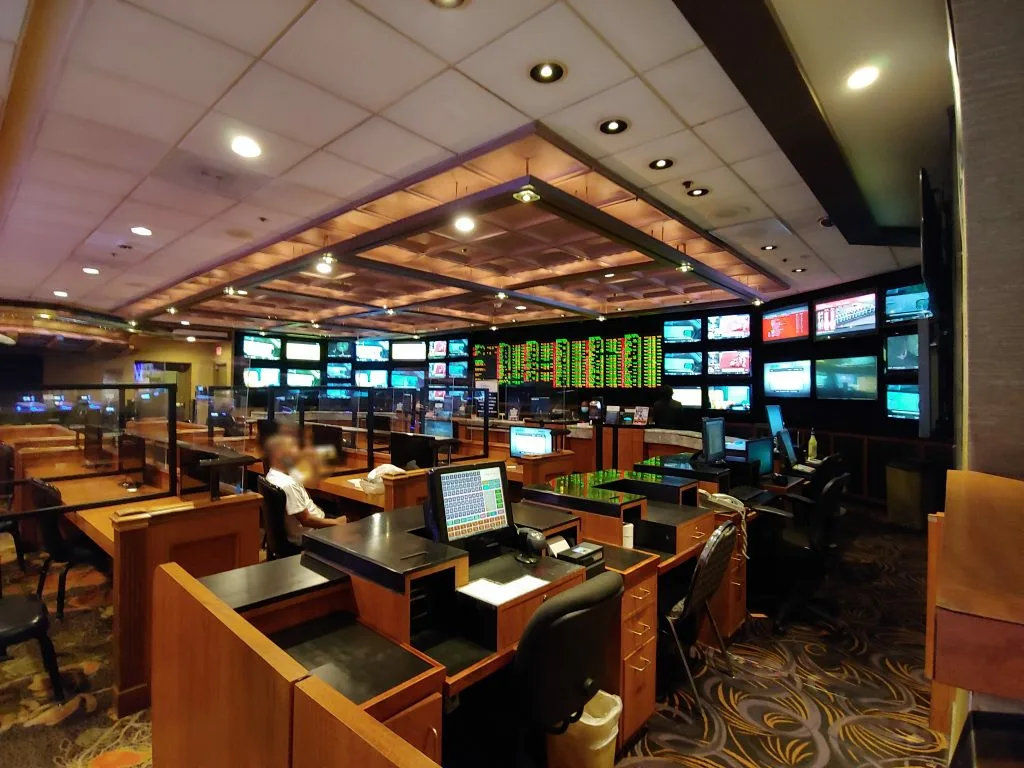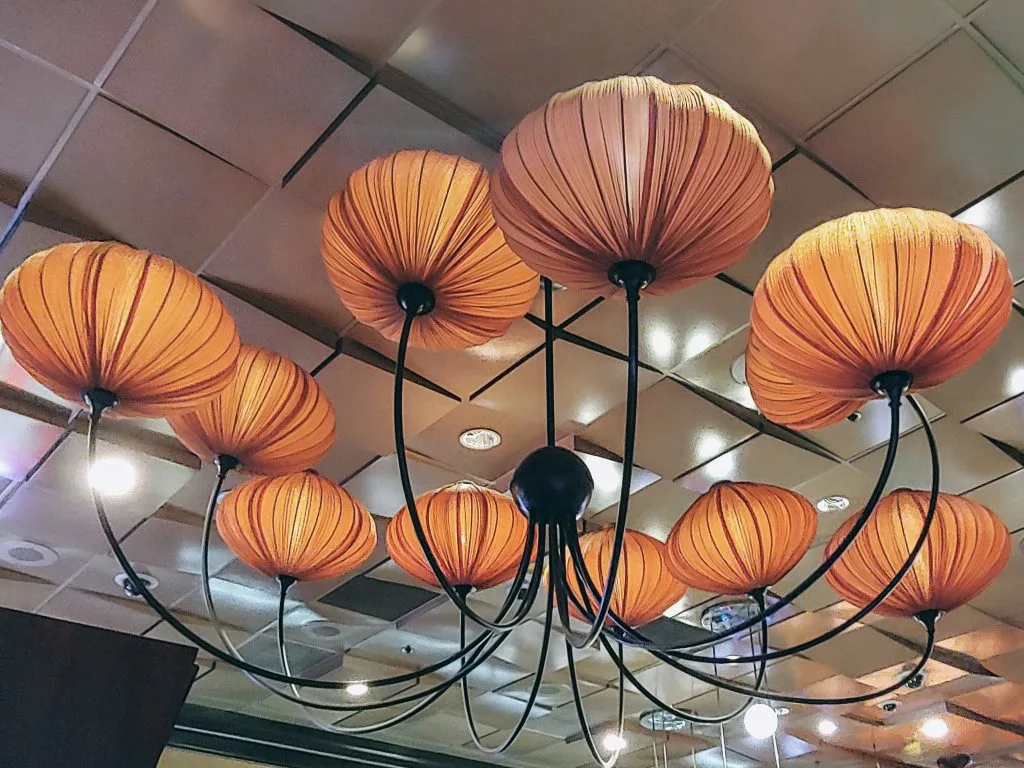 Table games
At Fremont, you'll find a wide variety of table games to choose from, totaling a generous 22 in number. The majority of these games are dedicated to blackjack, a popular choice among casino-goers. What sets Fremont apart from other casinos in Las Vegas is its exclusive offering of Texas Hold'em Bonus, a thrilling and strategic game that attracts avid poker players. In addition to blackjack and Texas Hold'em Bonus, you'll also find a range of other exciting games such as craps, double zero roulette, Face Up Pai Gow Poker, Let it Ride, and Three Card Poker. With such a diverse selection, there's something for everyone at Fremont, ensuring an unforgettable and action-packed casino experience.
At Fremont, the table games require a wager ranging from $10 to $25.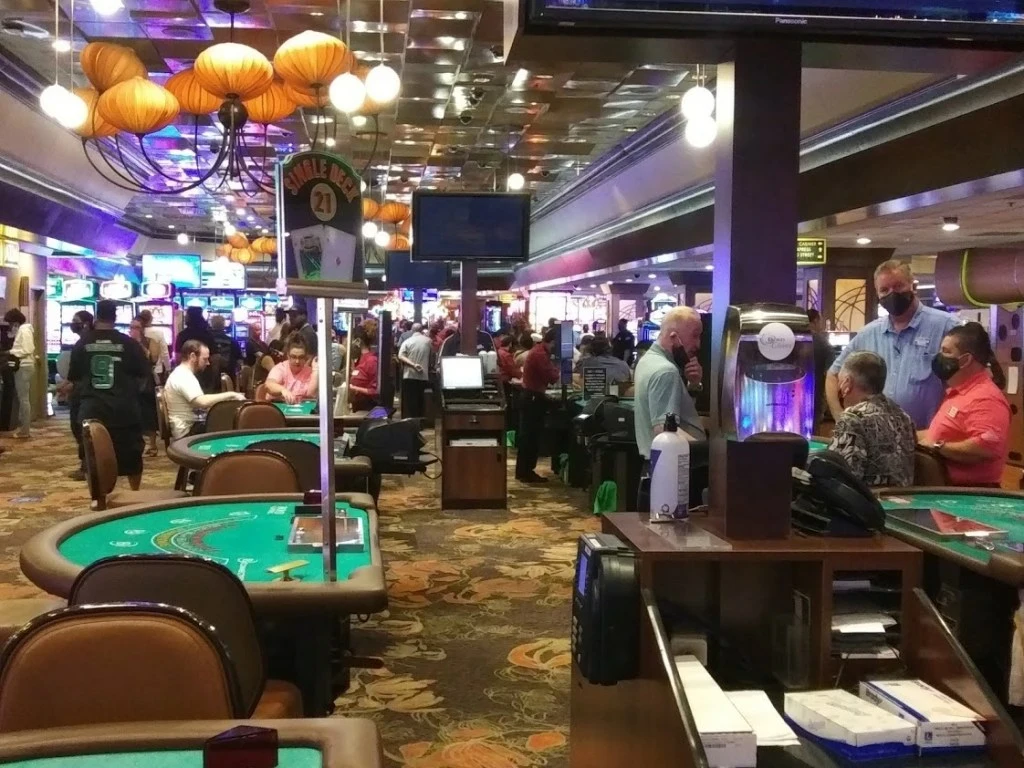 Fremont blackjack rules
I have encountered numerous variations of blackjack during my time assisting players at the casino. The game that is most frequently played is double-deck blackjack, which follows the classic rules. In this version, a blackjack hand pays out 3/2, offering a fairly generous return for skilled players. However, there is another intriguing option available: a six-deck blackjack game that requires a mandatory side bet called Bonus Spin. While this adds an extra element of excitement to the game, it's important to note that the payout in this particular variation is 6/5. It's crucial to consider this before deciding which game to join. In both versions, players have the opportunity to double down before splitting their cards, a strategy that can significantly improve their chances of winning. However, it's worth mentioning that in both instances, the dealer is allowed to hit on a soft 17, which can make the game more challenging.
Fremont craps odds
In the vast and bustling landscape of Las Vegas, there is a hidden gem known as Fremont. This remarkable establishment proudly boasts the most favorable craps odds in the entire city. A haven for gambling enthusiasts, Fremont offers a tantalizing opportunity to double your odds and increase your chances of victory. But Fremont is not alone in this endeavor. Just a stone's throw away lies California, another prestigious downtown Las Vegas Boyd casino, also granting its patrons the privilege of double craps odds. However, if you seek the pinnacle of craps excitement, look no further than Main Street Station. Situated in the same vicinity and under the esteemed Boyd Gaming umbrella, this renowned casino offers an astounding twenty times odds, a truly unparalleled opportunity in the vast expanse of Las Vegas. And let us not forget the captivating allure of the field at Fremont, where the thrill is amplified as it pays triple on the elusive number 12. Embark on your gambling adventure, where the odds are in your favor, and fortune awaits at every turn.
For just $3 per month, you can join the ranks of the Casino Club, Total Access Club, and Bet-NV.com Super Fan members, granting you exclusive and extensive access to detailed table game surveys across various casino properties. Immerse yourself in the world of Bet-NV.com and gain valuable insights into the thrilling realm of table games. Unleash your inner super fan and take advantage of this incredible opportunity today!
You can now find Bet-NV.com subscriptions on Gumroad and Patreon, offering the same excellent content on both platforms.

In case you or someone you are acquainted with is facing issues related to gambling, reach out to 1-800-GAMBLER for assistance.
Attractions in close proximity to Fremont Casino for your amusement.
Fremont lacks a showroom or any form of entertainment, whereas Golden Nugget, situated in close proximity, offers regular entertainment options.
Though live entertainment options are not offered on the premises, downtown provides a plethora of activities and a handful of shows. The downtown area boasts a range of enticing options including complimentary concerts and the mesmerizing Viva Vision light shows on Fremont Street. Visitors can immerse themselves in the vibrant energy of the district as they enjoy these free amusements.
Neonopolis, located at 450 E Fremont Street, is a bustling hub of activity.
Located at the crossroads of Las Vegas Boulevard and East Fremont Street, Neonopolis boasts a plethora of entertainment options that cater to various tastes. Among these options is Axehole Vegas, an exciting indoor venue where individuals can partake in the exhilarating activity of axe-throwing. Operating seven days a week, from morning until midnight, Axehole Vegas offers hourly sessions during which patrons can explore an array of weaponry, such as spears, ninja stars, metal throwing cards, shovels, and, of course, the iconic axe. Additionally, for those seeking a release of pent-up energy, Axehole Vegas provides a unique smash room experience, granting guests a well-deserved 15 minutes to unleash their inner demolisher upon their surroundings.
Doors open 30 minutes prior to the shows in the seven showrooms located inside the Notoriety Theater in Downtown Las Vegas. A diverse range of performances, including comedy shows, are hosted in these showrooms. The duration of the shows usually falls within the range of 75 to 90 minutes.
Performances at Notoriety Theater commencing at 7pm
Experience the mesmerizing magic of Garry & Janine Carson as they transport you to a world beyond your imagination with their captivating illusions. Leave the confines of reality behind and embark on a thrilling journey into the realm of enchantment. Wednesday – Saturday
This mesmerizing show caters to all ages with its astonishing tricks, uproarious humor, and ample opportunities for the audience to get involved.
Downtown Comedy Lounge  (21+) Fridays & Saturdays
Stand-up comedians from popular American TV shows such as America's Got Talent, Last Comic Standing, Comedy Central, and Netflix.
Diva Royale  (18+) Fridays & Saturdays
These fabulous drag performers are ready to captivate and embody the essence of beloved stars such as Nicki Minaj, Dolly Parton, Whitney Houston, Celine Dion, and numerous others, ensuring an unforgettable entertainment experience.
Experience live performances at Notoriety Theater beginning at 8pm.
Chris Brown's Las Vegas Country (21+) Fridays
From his beginnings in southern Texas to his electrifying entrance in Las Vegas in 2011, Chase Brown has ultimately discovered the ideal destination to showcase his alluring and captivating manner.
Crimson Velvet Cabaret Performance.  (18+) Fridays & Saturdays
The Red Velvet Burlesque Show offers a captivating blend of traditional and contemporary adult entertainment, showcasing seductive allure and mysterious flair. Experience an array of diverse acts, elaborate burlesque routines, and whimsical cabaret displays that will leave you enthralled.
Experience performances at Notoriety Theater beginning at 9pm.
Experience the mind-blowing spectacle of Justin Tranz in the captivating show, Hip-Nosis. Thursday – Saturday
For more than 15 years, Justin has been the main act in Las Vegas, featuring in the highest-rated show ever on Playboy TV, known as "The Extreme Truth". Moreover, he holds the remarkable distinction of being the first hypnotist to have his own Broadway Show. Don't miss out on this incredible performance suitable for all ages.
Hunk-O-Mania  (21+) Fridays & Saturdays
Hunk-O-Mania stands out as a sizzling male revue in Downtown Las Vegas, where the performers eagerly invite spectators to join them on stage for a thrilling hands-on encounter. Known as the city's most engaging adult show, it offers an unforgettable interactive experience.
Experience a delightful culinary journey and indulge in refreshing libations at the vibrant restaurants and bars of Fremont.
In Las Vegas, Fremont is the proud host of the one and only Tony Roma's. This delightful establishment is renowned for its delectable assortment of ribs, seafood, and steaks. Patrons flock to enjoy the mouthwatering flavors and impeccable service. An especially enticing offer awaits night owls, as the restaurant presents an irresistible $11.99 steak and lobster special from 9pm to 11pm each day. Whether you're visiting in the early evening or seeking a late-night feast, Tony Roma's welcomes guests from 4:30pm to 11pm daily, ensuring everyone can indulge in their culinary delights.
Lanai Express, open daily from 11am to 7am, is a delightful eatery that offers an array of scrumptious Chinese dishes, mouthwatering burgers, and hot dogs. Nestled in Las Vegas, this charming establishment is renowned for serving the city's last remaining $0.99 shrimp cocktail. With its diverse culinary offerings and convenient operating hours, Lanai Express has become a favorite dining destination for locals and visitors alike. Whether you're craving traditional Chinese cuisine or simply looking to savor a delectable burger, this hidden gem promises to satisfy your taste buds. Don't miss out on the chance to experience the unique flavors and affordable prices that Lanai Express has to offer.
The Fremont food court offers a variety of dining choices, including Steak n Shake, Dunkin Donuts, Huey Magoo's, Roli Roti, Craft Kitchen, and Tomo Noodles.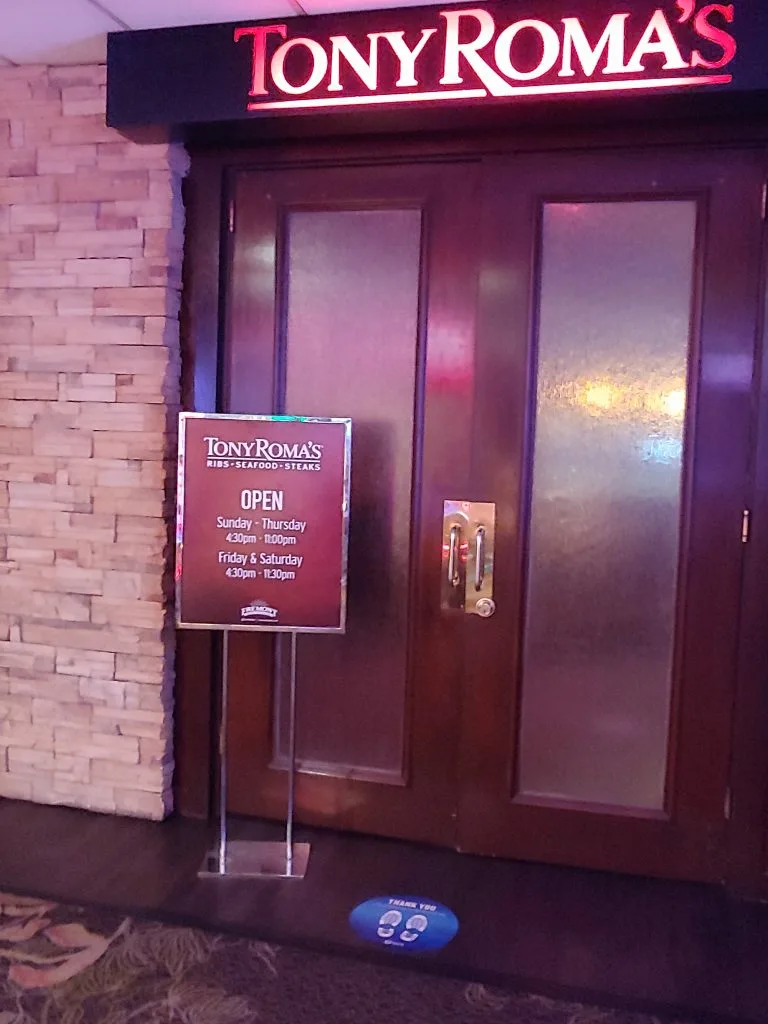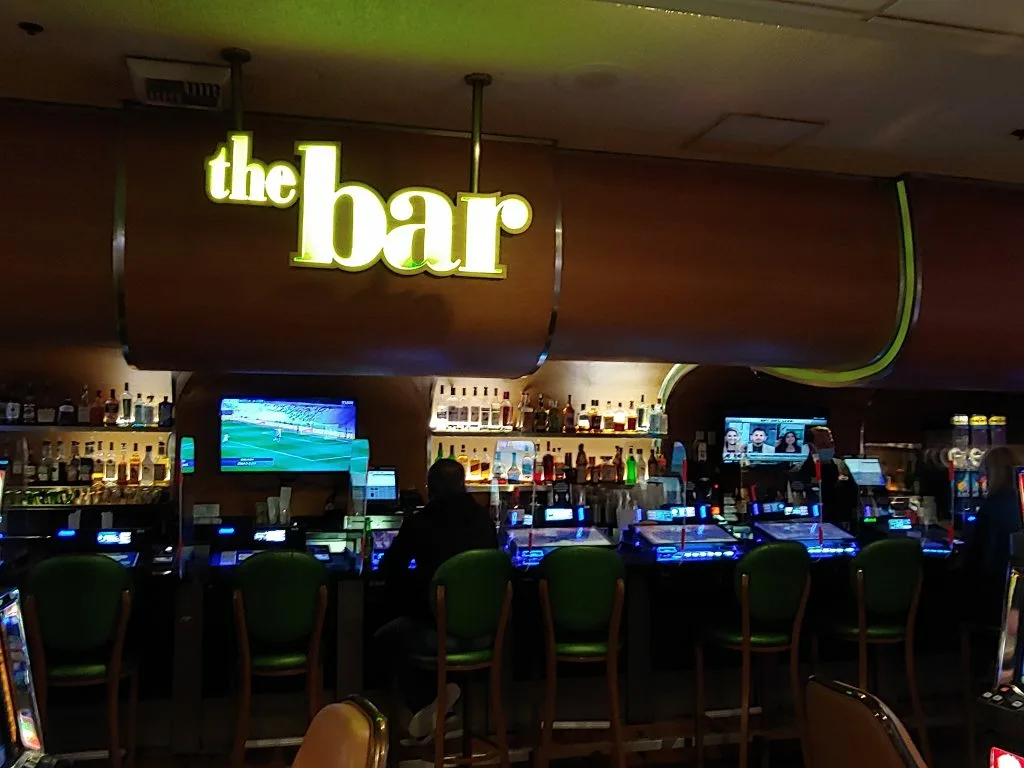 Hotel accommodations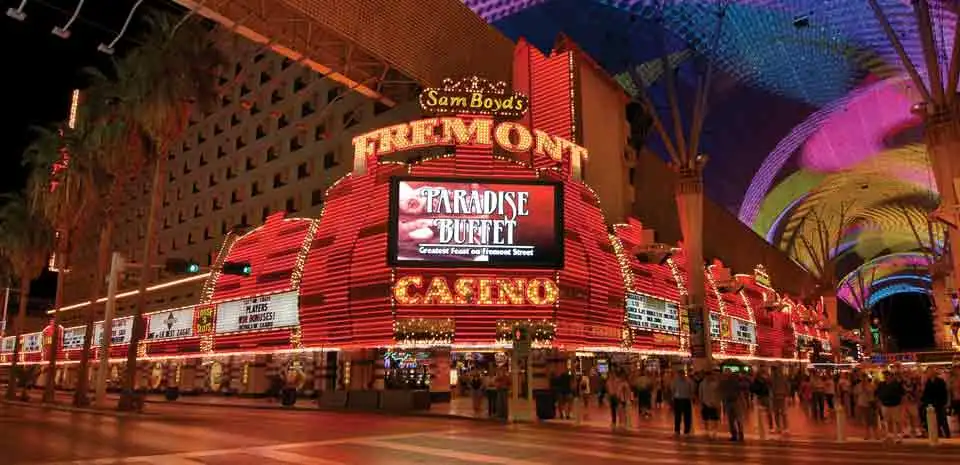 In the market, Fremont boasts some of the tiniest hotel rooms available. The Deluxe King room measures a mere 240 square feet, offering a cozy yet compact space for guests. If you're looking for a bit more room to stretch out, the Deluxe with two double beds provides 288 square feet of accommodation. However, for those seeking the most spacious option, the Deluxe Suite reigns supreme, with a generous 544 square feet to enjoy.
Book accommodations at Fremont
Fremont Casino FAQ
Are there any 24-hour restaurants at Fremont?
Fremont Casino does not have any restaurants operating round-the-clock, but you can always find a dining option available. Lanai Express is a great choice for late-night eats, offering a variety of breakfast options in their food court.
What table games are dealt at Fremont?
The Fremont table game pit offers a variety of exciting options, including blackjack, craps, double zero roulette, Let it Ride, pai gow poker, Texas Hold'em, and Three Card Poker.
What is the minimum bet for table games at Fremont?
The majority of table games at Fremont require a minimum bet of $10, whereas games like craps, double deck blackjack, and pai gow poker have a slightly higher minimum of $15.
Do any Las Vegas casinos deal Texas Hold'em Bonus?
Fremont stands out as the singular Las Vegas casino offering Texas Hold'em Bonus.
Does Fremont Casino require a side bet in blackjack?
If you want to steer clear of the $1 side bet and enjoy a more favorable blackjack experience, consider playing the $15 double-deck blackjack game at Fremont, which offers a 3/2 payout.
What are the craps odds at Fremont Casino?
Fremont stands out in the Las Vegas scene for offering the lowest double odds at craps, while also providing triple payouts on a roll of 12 in the field bet.
The most recent update was made by William Stevens on August 3, 2023.