Located at 3131 Las Vegas Blvd in the vibrant city of Las Vegas, Nevada, you can reach the Wynn Resort by dialing their contact number at 702-770-7000.
The magnificent Wynn Casino, a masterpiece crafted by the visionary Steve Wynn himself, stands proud as a testament to his unparalleled creativity and ingenuity. Embarking on its journey in 2005, this opulent establishment has since become an icon of the Las Vegas skyline. In 2008, its counterpart, Encore, gracefully joined the ranks, adding its own unique allure to the landscape. Although they share an address, these two majestic casinos boast separate casino floors, each offering a distinct and exhilarating experience. As one traverses the corridors between these grand establishments, a world of culinary delights, luxurious shopping, and captivating entertainment venues unfurls before their eyes. For the avid gambler, Wynn Casino presents an array of thrilling table games, captivating slot machines, enticing video poker, and even a state-of-the-art sportsbook, ensuring that every moment spent here is filled with anticipation and adventure.
No validation is needed for complimentary parking at both Wynn and Encore.
Additional Casinos on the Las Vegas Strip
Bet-NV.com receives backing from its members, sponsors, and advertisements. In case you or someone you are familiar with struggles with gambling issues, reach out to 1-800-GAMBLER.
---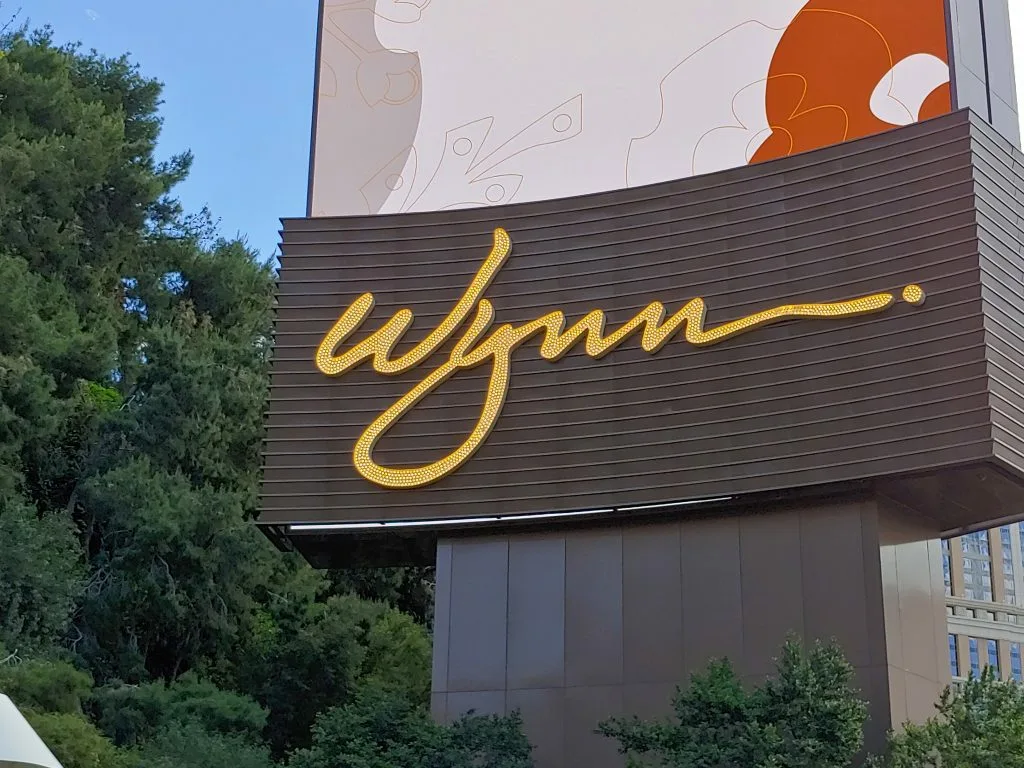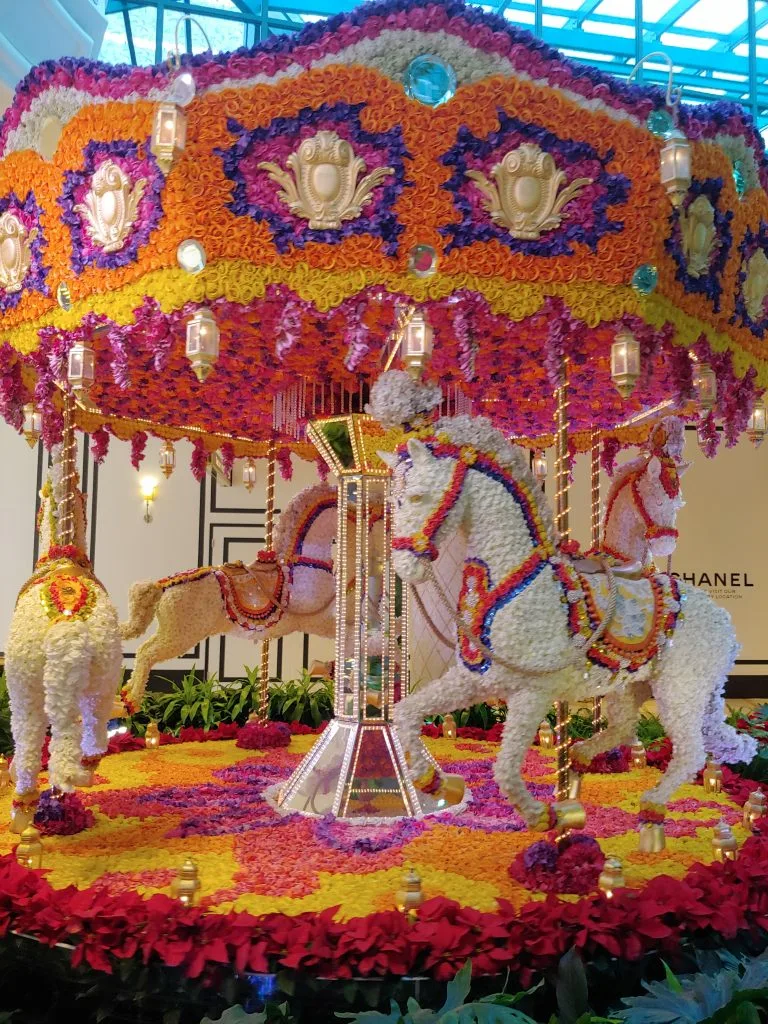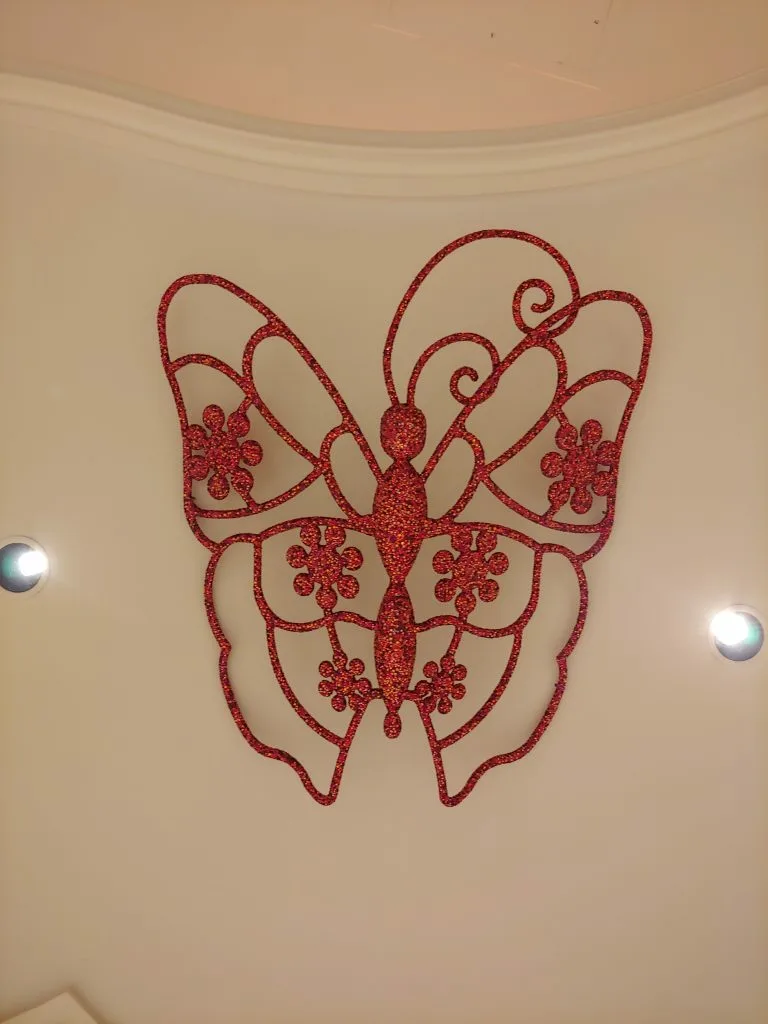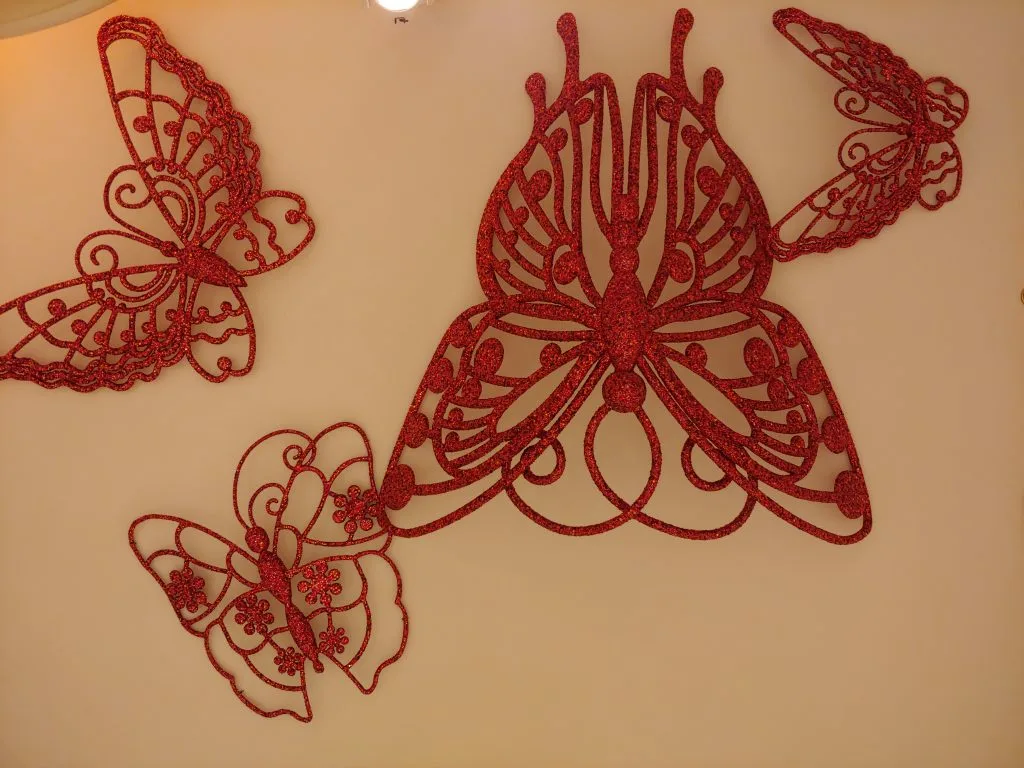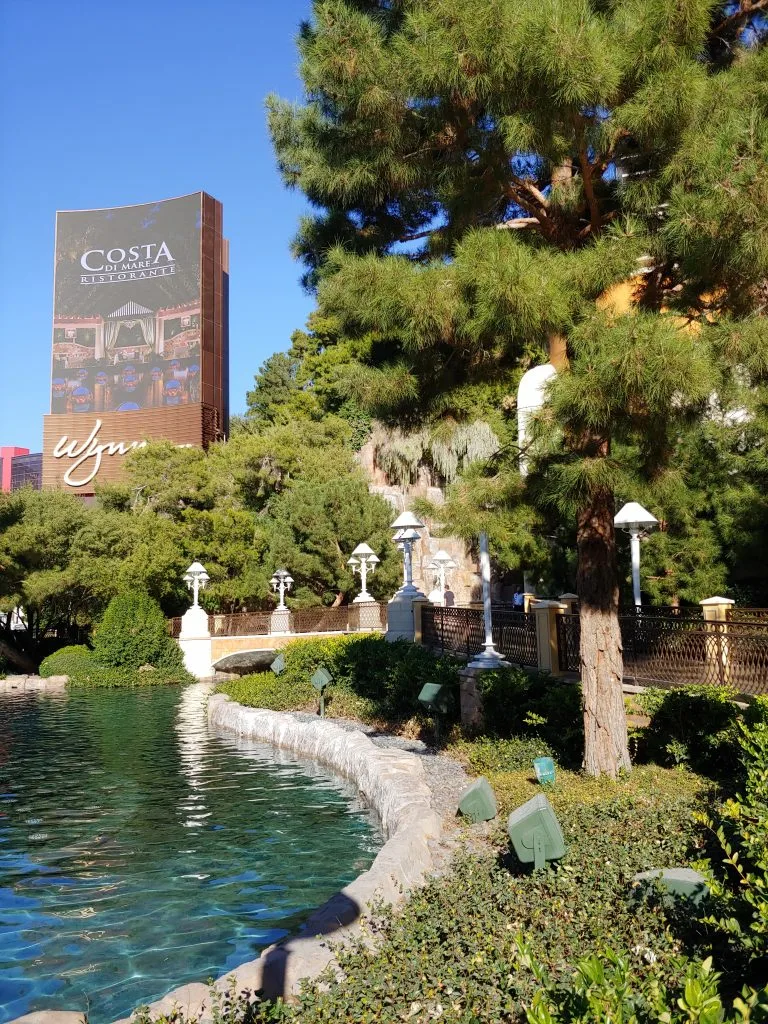 Wynn casino
At WynnBet, guests can enjoy a range of thrilling gambling options, including live table games, a variety of slot machines, and video poker machines. The casino also boasts a state-of-the-art sportsbook with a massive 16,000-square-foot wraparound video screen, comfortable lounge seating, and convenient betting stations. For horse racing enthusiasts, individual monitors are provided for an enhanced betting experience. In addition to the exciting gaming offerings, WynnBet offers a range of services, such as sportsbook deposits, cash withdrawals, and account creation facilities. With its distinct branding as WynnBet, this sportsbook ensures an unforgettable and immersive gambling experience for all visitors.
In Nevada, if you want to start betting on sports using your mobile device, there's a unique requirement. You can't just create an account on your phone or computer like in other states. Here, you have to visit a sportsbook in person to set up your account. It's a bit different from the usual process, but it's necessary to comply with Nevada's regulations. So, before you can start placing bets from the convenience of your mobile device, take a trip to the nearest sportsbook to get your account set up. Once you've done that, you'll be ready to enjoy all the excitement of mobile sports betting in Nevada.
WynnBet, an online platform, utilizes the Wynn Rewards card, which is the players card used at both Encore and Wynn. Points are awarded to all players who engage in slot and video poker games. Loyal players who frequent these establishments may receive enticing mailers containing offers such as complimentary slot play, meals, and even hotel room stays. It's worth noting that Encore Boston Harbor is the sole casino, aside from Encore and Wynn, that employs the Wynn Rewards card system.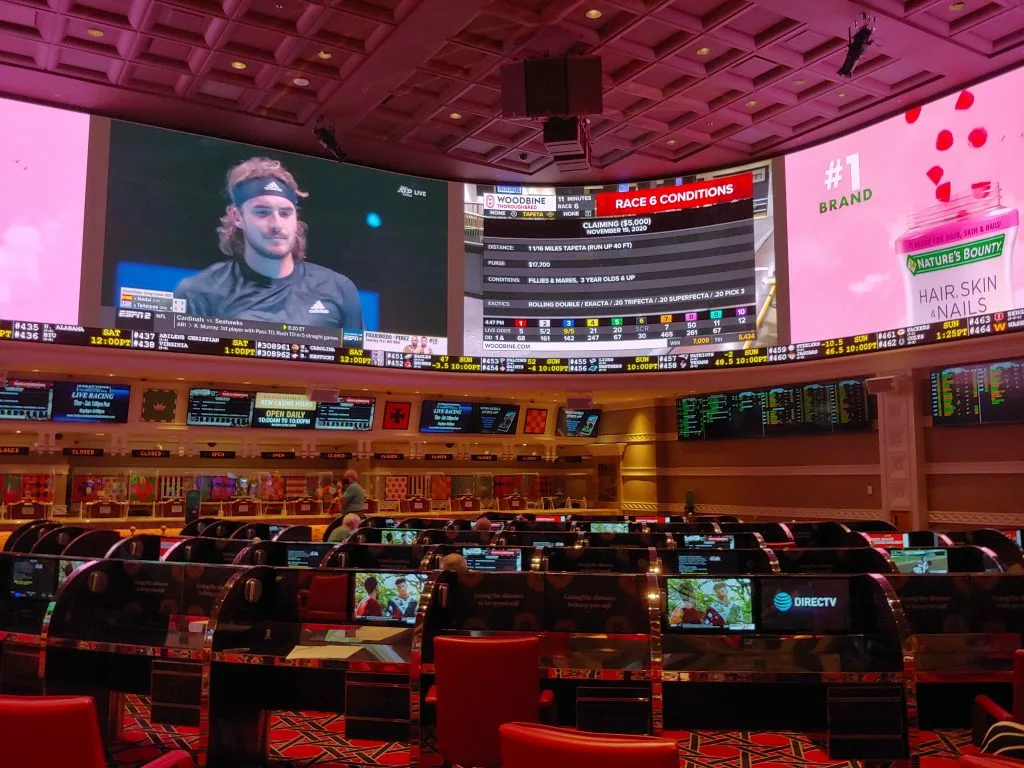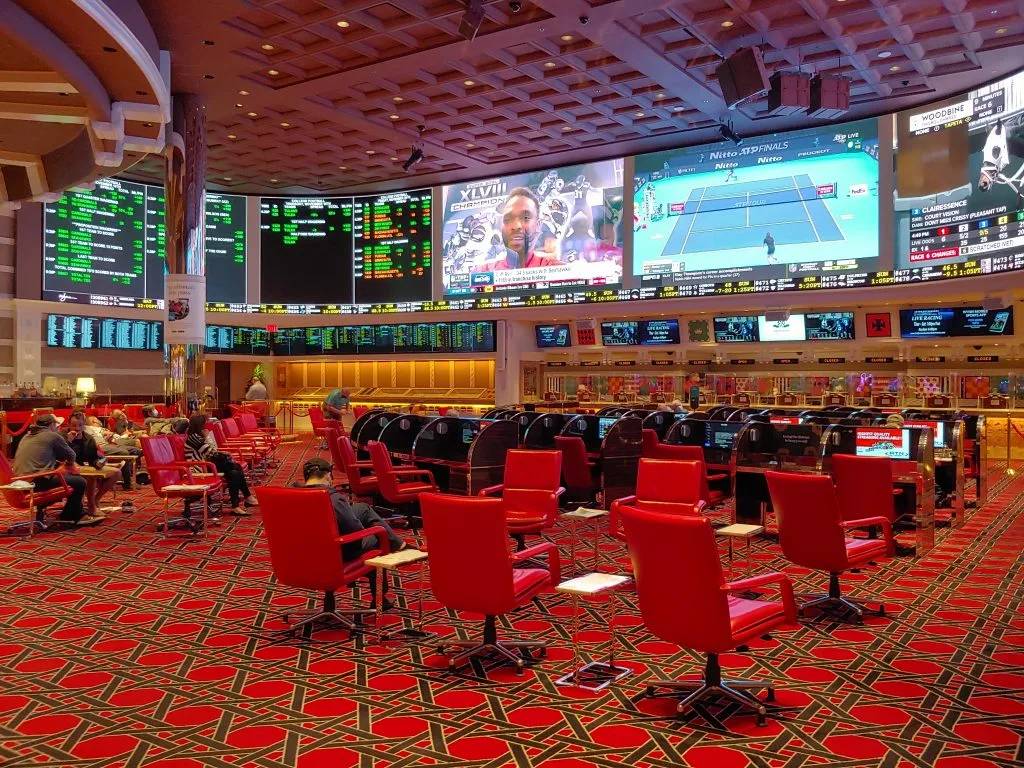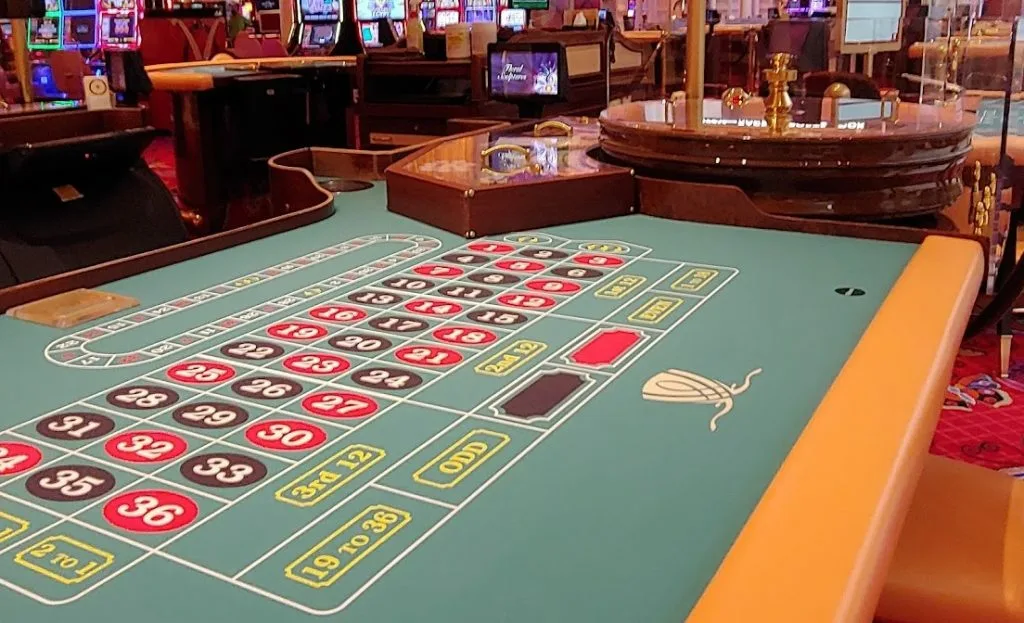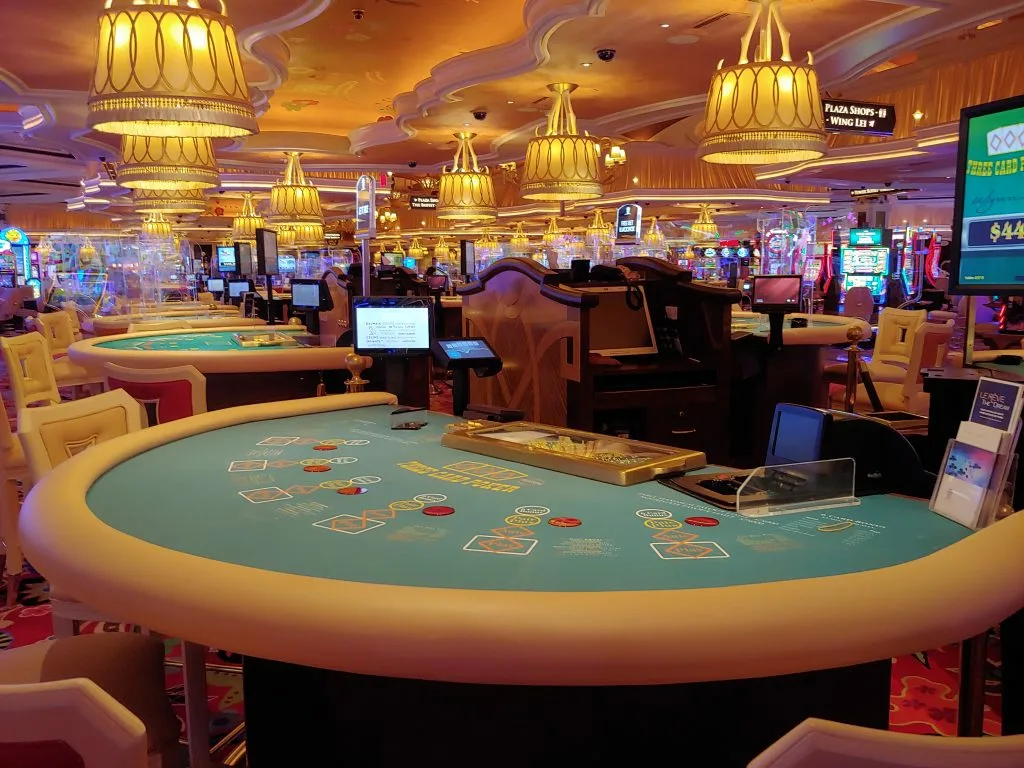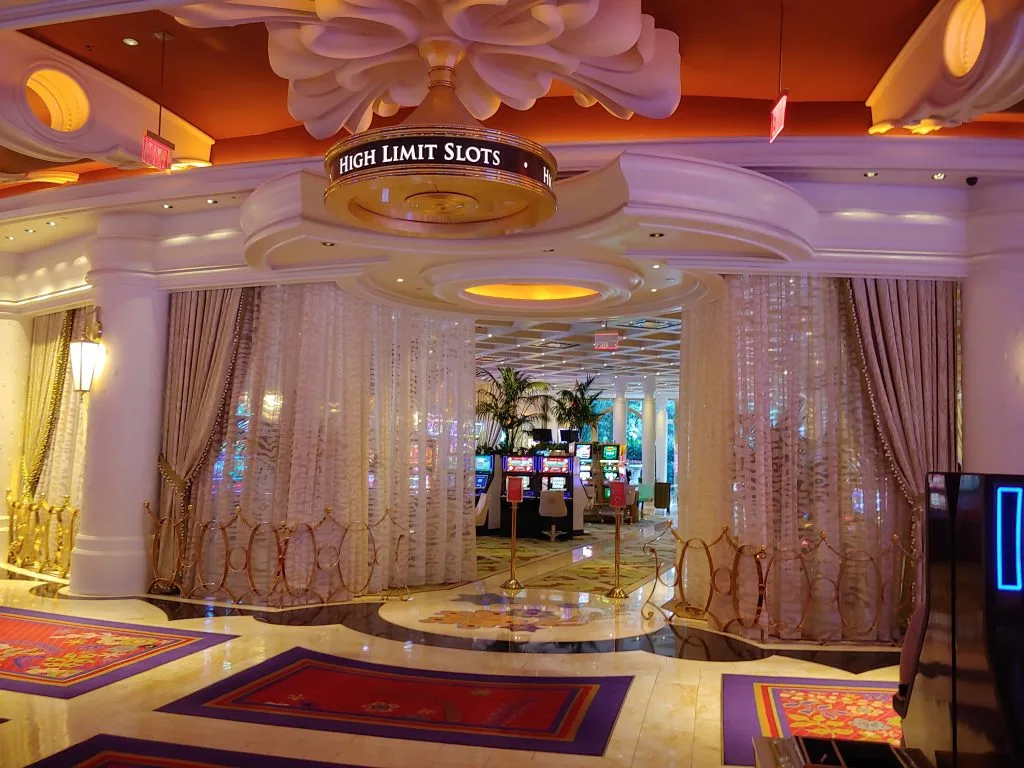 Table games
Wynn, one of the notable casinos on the Las Vegas Strip, offers an array of thrilling table games that cater to different preferences. Among these games are Baccarat, blackjack, craps, Let it Ride, and roulette, which provide endless entertainment for avid gamblers. As I walk through the vibrant casino floor, I notice the pits bustling with excitement, where poker table games draw in enthusiastic players. It's fascinating to learn that Wynn is renowned for being one of the only two casinos on the Strip that feature Big Wheel or Casino War, adding a unique twist to the gaming experience.
I often find myself intrigued by the high minimum bets that one can encounter at Wynn, one of the renowned establishments in Las Vegas. It is quite the norm to come across minimum bets starting at a substantial $25 for most games, excluding Big Wheel. However, it's worth noting that during the slowest hours of the week, there might be some flexibility in these minimum bets, allowing for a more affordable experience.
In the opulent world of Wynn, the blackjack tables offer a unique opportunity for savvy players. They have ingeniously incorporated the option to double down both before and after splitting, maximizing your chances of winning big. Adding to the allure, the six-deck games also allow for surrender and re-splitting of aces, giving you even more strategic options at your disposal. As you navigate the casino floor, you'll encounter an intriguing mix of tables offering different payouts - some at 6/5 and others at 3/2. However, it's worth noting that the high limit games exclusively adhere to the more favorable 3/2 payout scheme. Furthermore, the dealer's approach to soft 17 varies depending on your location within the establishment. While on the bustling casino floor, the dealer hits soft 17, keeping the tension high. But as you venture into the sophisticated salon, the dealer stands on this pivotal hand, creating a contrasting ambiance. With these enticing options and variations, the Wynn truly caters to discerning blackjack enthusiasts seeking both excitement and advantageous odds.
In Wynn, you can find a variety of roulette tables, including single, double, and triple zero options. The single zero table, located in the elegant salon, follows European rules. This means that if the ball lands in zero, players who placed even money bets will receive half of their wager back. On the bustling casino floor, you'll encounter a combination of double and triple zero roulette tables, offering different betting possibilities.
At Wynn, you can find both craps and crapless craps on offer. The odds for both games follow a 3-4-5 times pattern. However, when playing crapless craps, special rules apply to certain numbers. Specifically, the 2, 3, 11, and 12 allow for double odds. Additionally, in both games, the field bet pays out triple winnings.
For just $3 per month, you can join Bet-NV.com and gain full access to detailed table game surveys at various casino properties. This exclusive membership is open to Casino Club, Total Access Club, and Bet-NV.com Super Fan members. With Bet-NV.com, you'll have the opportunity to delve into comprehensive information about table games and much more. Don't miss out on this incredible offer to enhance your casino experience and become part of the Bet-NV.com community.
You can now access Bet-NV.com subscriptions on both Gumroad and Patreon, offering the same valuable content on both platforms.

If you or someone you're acquainted with is struggling with gambling addiction, please dial 1-800-GAMBLER for assistance.
Poker room
Located just a stone's throw away from the bustling Encore casino floor, you'll find the esteemed Wynn Las Vegas Poker Room. As a dedicated poker enthusiast, you'll be delighted to discover that this haven for card sharks is open round the clock, every single day of the week. Immerse yourself in the thrilling atmosphere as you engage in daily tournaments that are skillfully dealt by experienced professionals. While the main game of choice is the exhilarating no limit Texas hold'em, you'll also have the opportunity to try your luck at pot limit Omaha and mixed games during peak hours. This prestigious poker room is not only a hotbed for intense gaming action, but it is also the proud host of the renowned Wynn Classic poker series, attracting top players from far and wide. Get ready to experience the heart-pounding excitement and test your poker prowess in this unparalleled gambling haven.
Entertainment at Wynn
I am delighted to share that the Encore Theater, nestled near the vibrant Wynn Casino floor, is a haven for a plethora of captivating live shows and awe-inspiring performances. To give you a sneak peek of the upcoming delights, here are the featured shows and their corresponding showtimes, which exhibit delightful variety and span from the bewitching evening hour of 7:30pm to the enchanting twilight of 10:30pm. It is essential to note that the theater warmly welcomes guests who have reached the tender age of 12 years or above, ensuring an immersive experience for mature audiences. However, to ensure the safety and enjoyment of all patrons, it is mandatory for minors to be accompanied by a responsible adult, promising an atmosphere of shared appreciation and enjoyment for all attendees.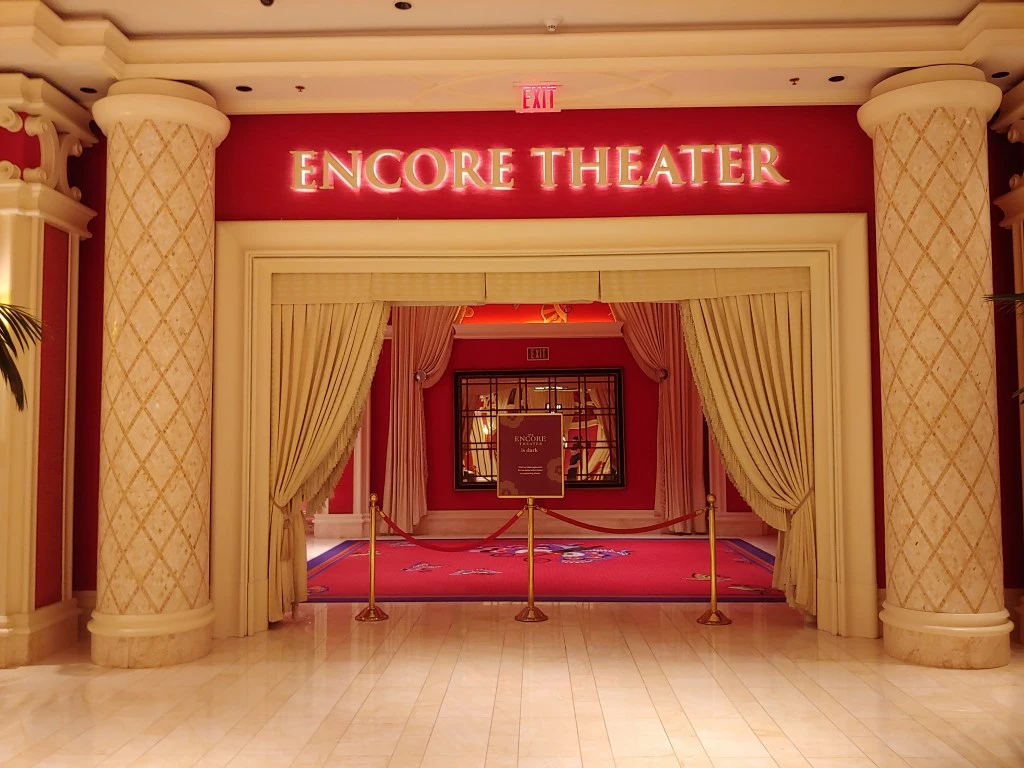 Awakening is an incredible production showcased at the renowned Wynn establishment, specifically designed to captivate audiences of all ages. This mesmerizing spectacle takes place in a remarkable theater, ingeniously crafted to provide a fully immersive experience from every angle. With the legendary Anthony Hopkins lending his iconic voice as the narrator, the audience embarks on an extraordinary journey alongside a courageous protagonist and her loyal companions. Together, they venture into a realm brimming with enchantment and folklore, determined to rekindle love and restore beauty to a world in need. Delighting visitors, this awe-inspiring show offers nightly performances at 7pm from Friday to Tuesday, with an additional show at 9:30pm on Tuesdays, Fridays, and Saturdays. Kindly note that the production takes a break on Wednesdays and Thursdays, allowing the cast and crew to recharge and prepare for the next awe-inspiring performance. To secure your spot for an unforgettable experience, be sure to obtain tickets for Awakening.
Indulging in exquisite cuisine and refreshing beverages at Wynn's dining establishments
Wynn and Encore offer an extensive array of dining options, with the majority of restaurants conveniently located near the Wynn casino floor. Moreover, Encore boasts its own selection of remarkable eateries.
Allegro - Relaxed dress code. Authentic Italian food.
The dining experience offered at Wynn Las Vegas - Relaxed resort attire. Enjoy a delightful buffet for both brunch and dinner.
Caffe Al Teatro – Relaxed attire suitable for a vacation setting. Round-the-clock availability of coffee and convenient snacks.
Charlie's Sports Bar – Casual attire appropriate for a resort setting. A bar that caters to sports enthusiasts.
Cipriani - Semi-formal attire. Authentic Italian food.
Delilah - Sophisticated and trendy upscale dining experience offering the best of American cuisine.
La Cave - Dress code: Relaxed attire. Enjoy a delightful brunch or dinner experience.
Lakeside – Sophisticated yet relaxed ambience. Extravagant seafood options.
Mizumi - Sophisticated yet relaxed elegance. Delight in delectable Japanese seafood fare. closed until Fall 2023 for remodel)
Red 8 - Dress comfortably for the resort. Savor the flavors of Asian cuisine.
SW Steakhouse - Sophisticated yet relaxed. Modern American grill.
Tableau - Relaxed attire for a luxurious getaway. Indulge in a delightful American-style brunch.
Terrace Pointe Cafe - Relaxed attire for vacation. Morning meals and mid-morning feasts.
Urth Caffe – Casual attire suitable for a resort setting. Enjoy a variety of coffee options and grab a bite to eat on-the-go.
Wing Lei - Semi-formal attire for work. Exquisite Chinese cuisine.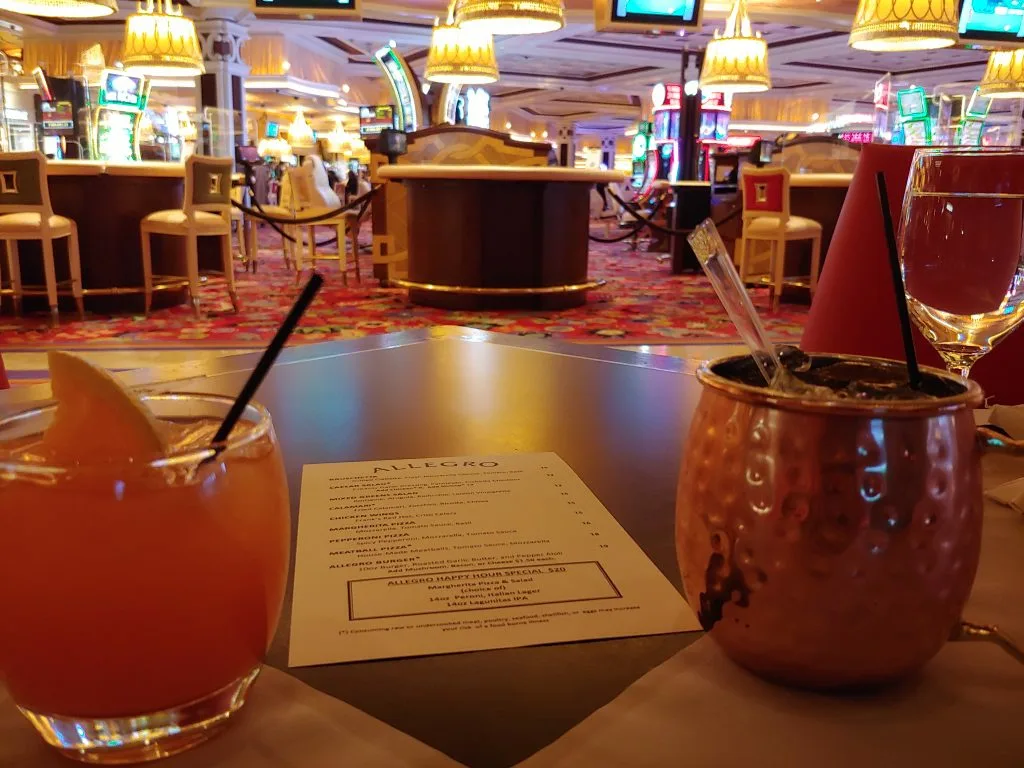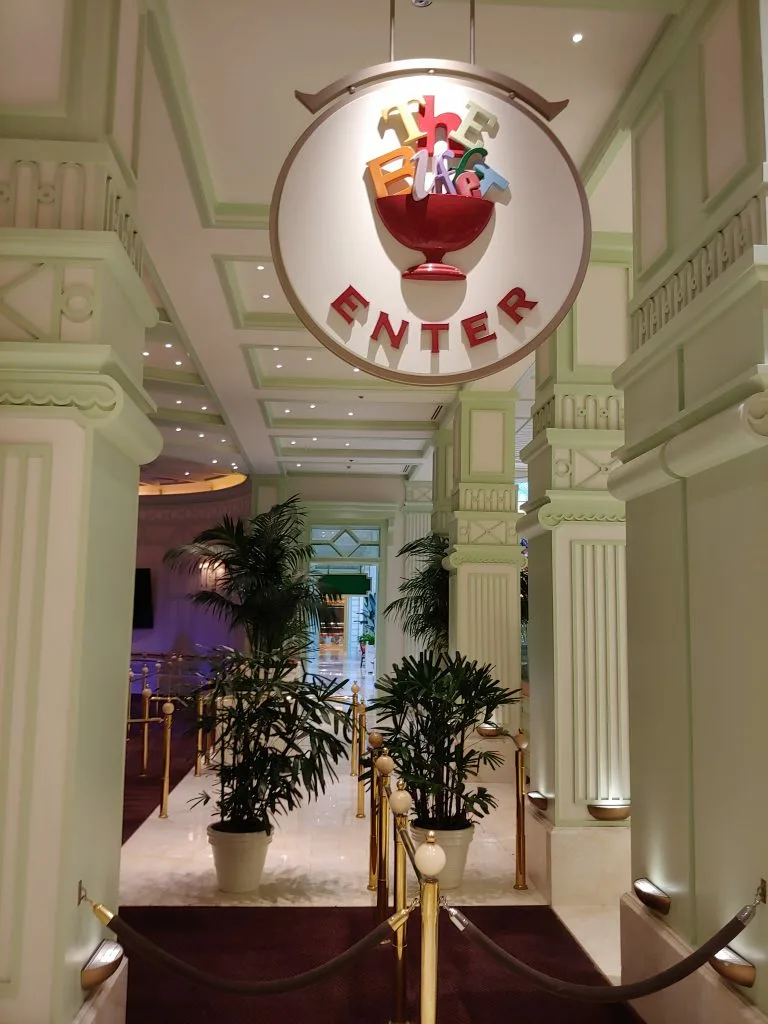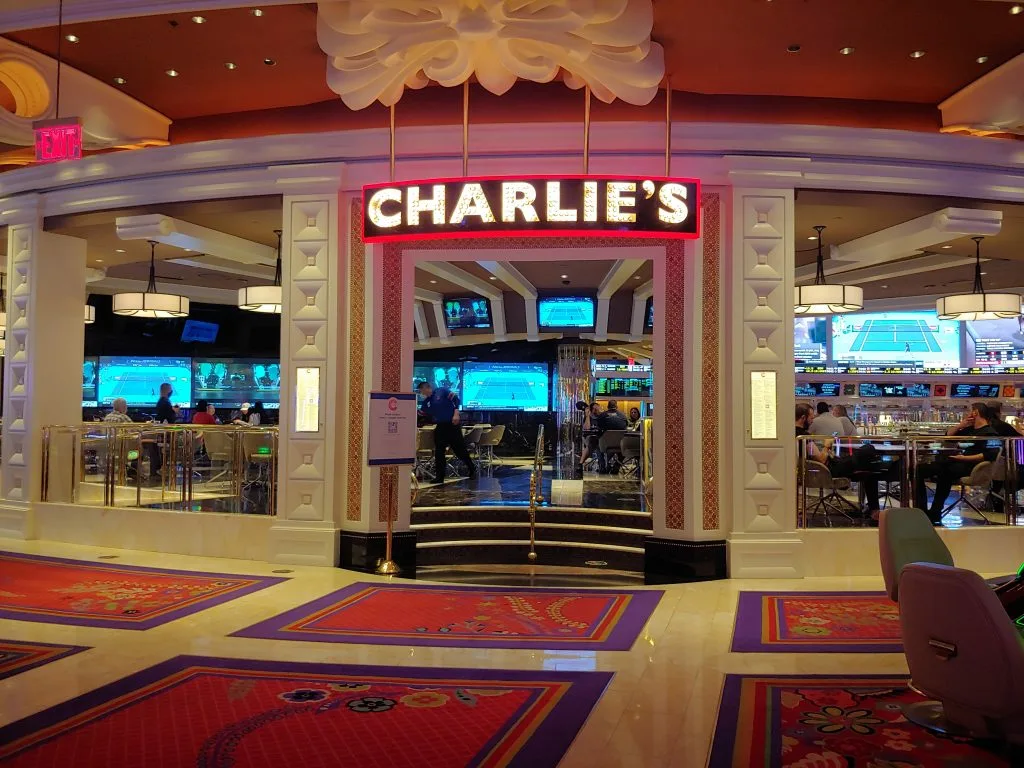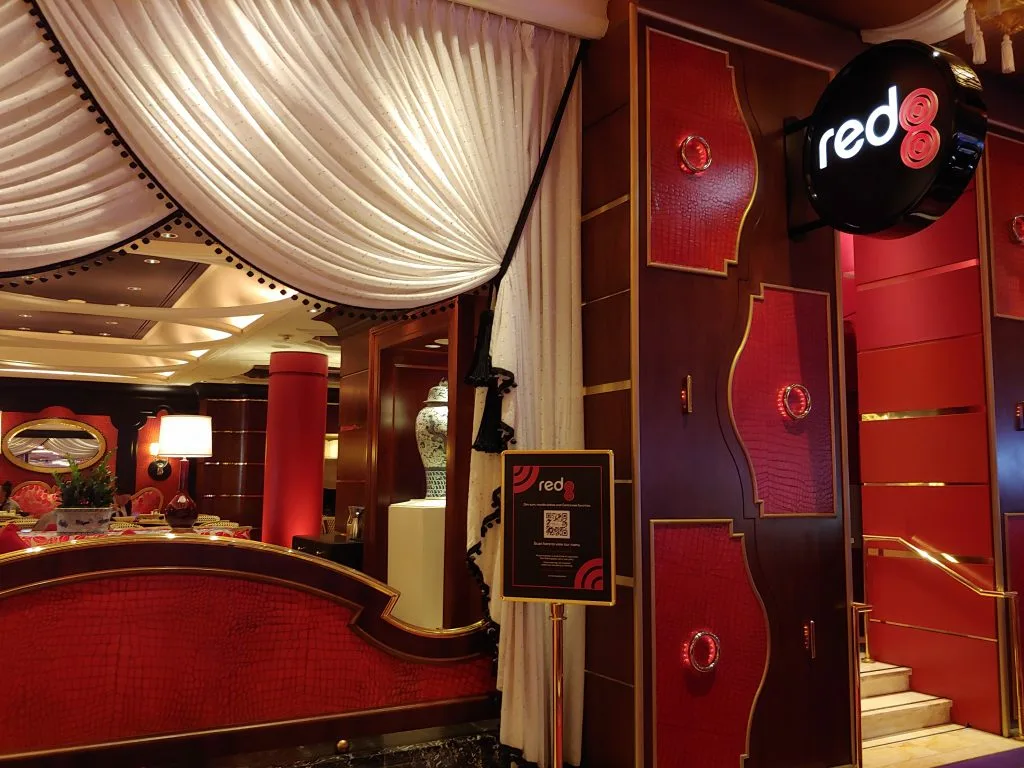 Hotel accommodations
Arrival time: 3pm | Departure time: noon | Fee for resort services: $45 per night
Guests staying at Wynn Resort can enjoy the luxury of spacious rooms, offering a generous 640 square feet of space to unwind and find comfort. The rooms are thoughtfully designed to accommodate guests with either a lavish single king bed or two cozy queen beds. One can truly embrace the beauty of Las Vegas with floor-to-ceiling windows that showcase breathtaking views of the vibrant Las Vegas Strip or the picturesque surrounding valley.
Other features of the property include a gym, swimming pools, a beauty parlor, a wellness center, and shopping outlets.
Book accommodations at Wynn Resort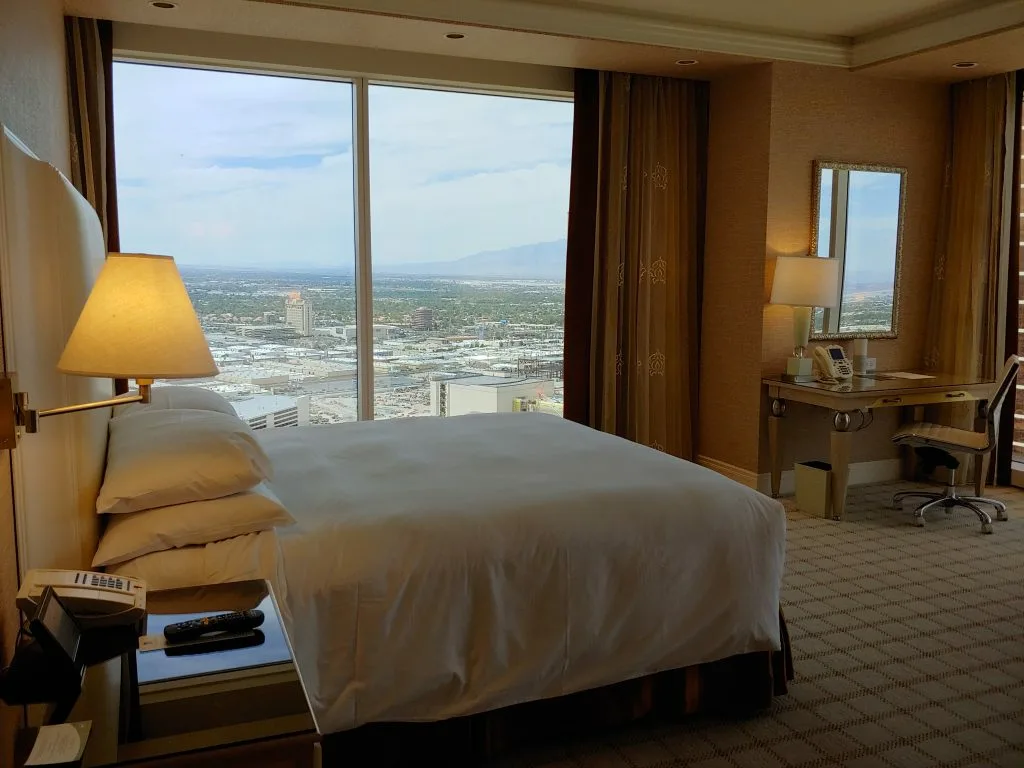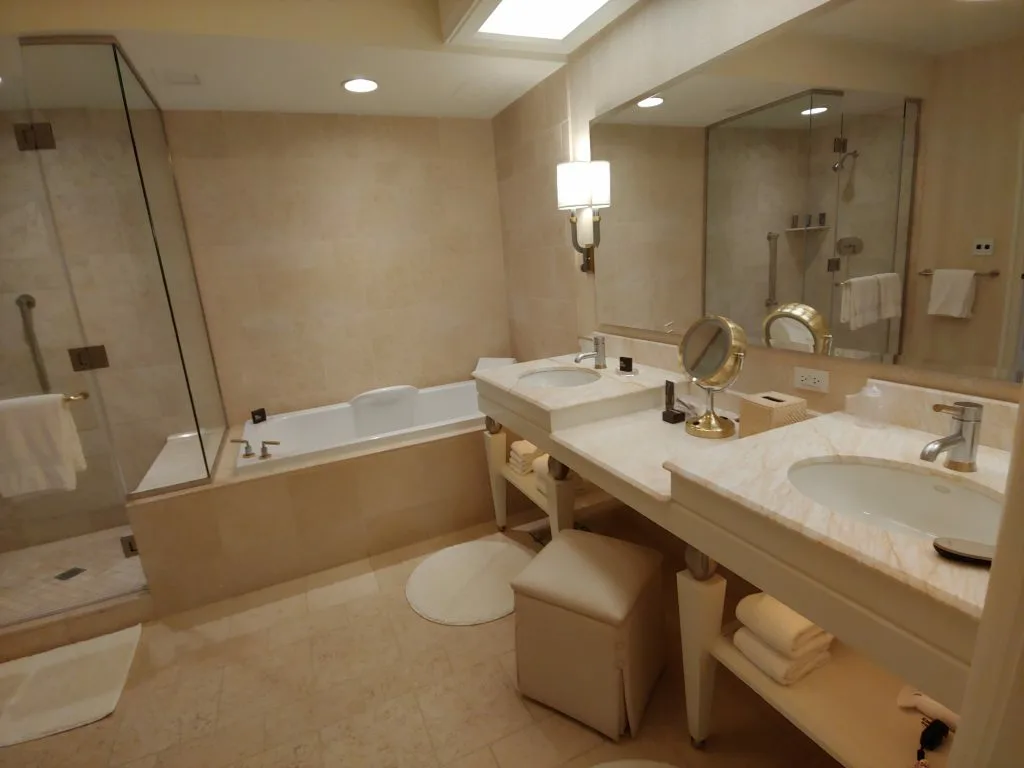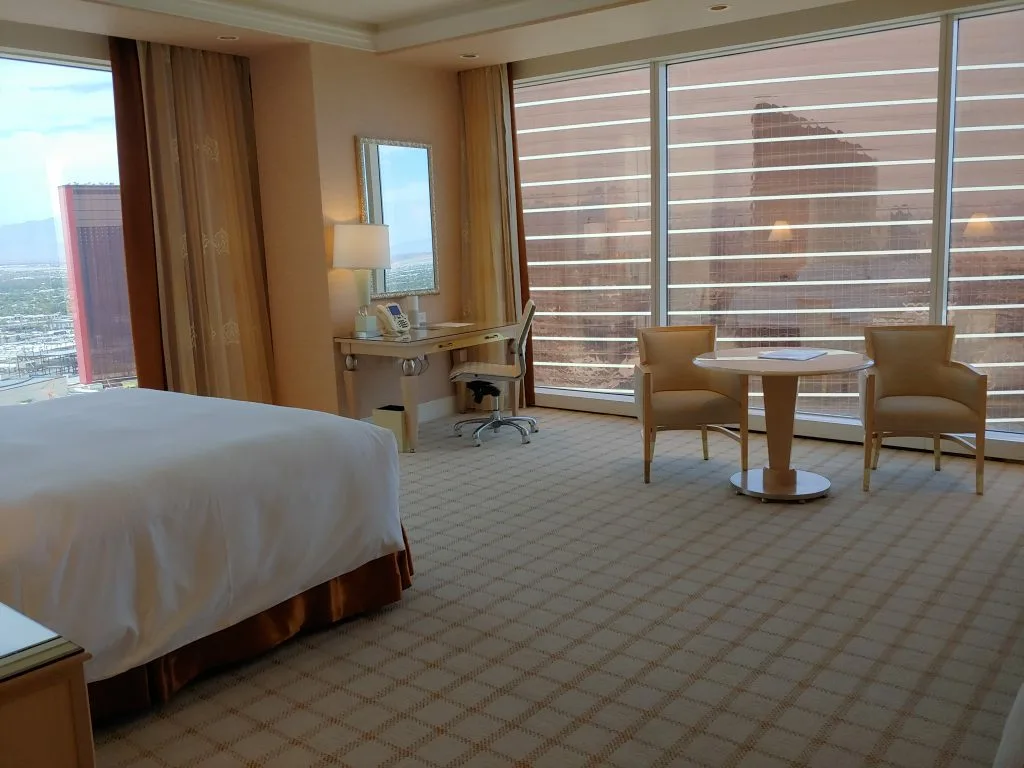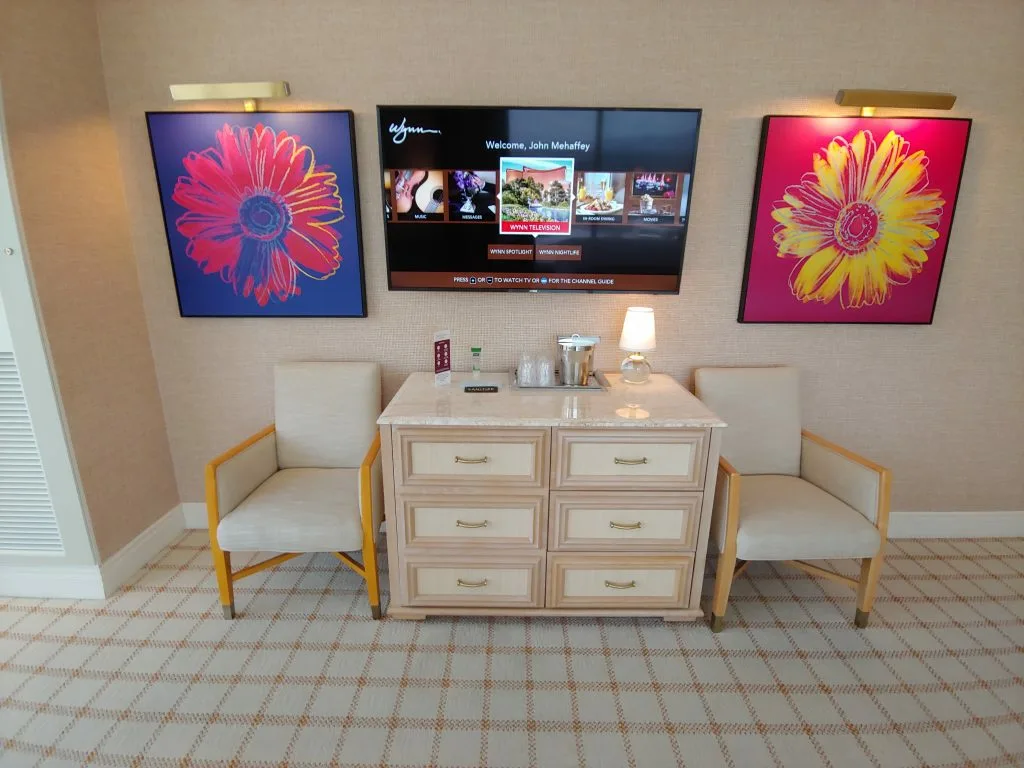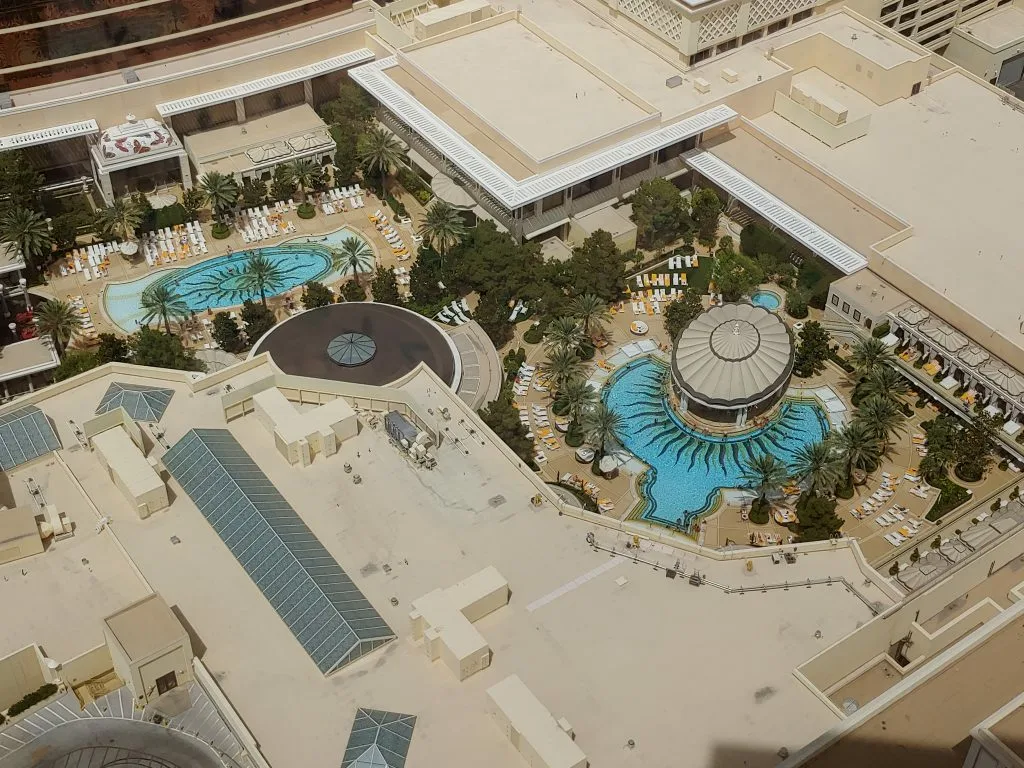 Frequently Asked Questions about Wynn Resort and Casino
Does Wynn pay 3/2 on blackjack?
The casino floor and high limit salon both offer blackjack tables with different payouts - some have a 3/2 payout, while others on the floor have a 6/5 payout.
What are the craps odds at Wynn?
At Wynn, you'll find that the pass line in craps offers odds of 3-4-5 times your bet. However, if you're playing crapless craps, the odds change to 2-3-4-5. This means that the numbers 2, 3, 11, and 12 allow you to double your odds. Keep in mind that regardless of the game, the field always pays triple. So, whether you're at Wynn or playing crapless craps, you can expect to enjoy triple payouts when it comes to the field.
Is there a poker room at Wynn?
The Encore now houses the Wynn poker room, and these two casinos are seamlessly linked together.
Is there a sportsbook at Wynn?
The property boasts a WynnBet sportsbook.
What kind of roulette is dealt at Wynn?
Wynn offers roulette with single, double, and triple zero variants, where the single zero roulette follows the European rules.
Last updated: May 28, 2023