When it comes to gambling odds, the downtown casinos in Las Vegas have a reputation for being more favorable than their counterparts on the Strip. But, as with anything, there are exceptions to the rule. That's why our comprehensive Downtown Las Vegas Guide dives into the games offered at all 12 casinos in this bustling market. From the famous Fremont Street Experience to the surrounding blocks, we've got you covered. Whether you're a seasoned gambler or a novice looking to try your luck, our guide will help you navigate through the exciting world of downtown Las Vegas casinos.
In our guide to downtown Las Vegas, we provide a comprehensive review of each casino, highlighting the games to avoid and the hidden gems. It is a well-known fact that the video poker pay tables in downtown Las Vegas casinos are far superior to those found on the Strip. Furthermore, if you're a fan of craps, you'll be pleased to discover that most downtown Las Vegas casinos offer better odds for this thrilling game. However, it's crucial to note that the area around the intersection of Fremont Street and Casino Center is home to the four worst blackjack games in all of Las Vegas. These games should be avoided at all costs if you're looking for an enjoyable and fair blackjack experience. On a more positive note, our guide also directs you to the best low-limit blackjack game in Las Vegas, ensuring that you can make the most of your gambling budget without compromising on quality. So whether you're a seasoned player or a novice looking to explore the vibrant downtown Las Vegas scene, our comprehensive review and guide will be your invaluable companion.
In addition to that, our comprehensive evaluation of downtown Las Vegas properties encompasses various aspects such as accommodations, dining establishments, and recreational attractions.
Additional establishments in Las Vegas that offer casino services and accommodation
Bet-NV.com receives support from memberships, sponsors, and advertisements. Remember, if you or anyone you're acquainted with is dealing with gambling issues, don't hesitate to reach out to 1-800-GAMBLER.

Hotels and casinos in the heart of Las Vegas' downtown area
There are a total of 12 downtown Las Vegas casinos, each with its own unique identity and position in the market. Most of these casinos can be found along the famous Fremont Street Experience, while a handful are located just one block north or east of this bustling area.
Binion's
Las Vegas is home to the iconic Binion's, the very first establishment of its kind, also known as the original Horseshoe. Renowned for its reputation as a value-centered gambling destination and as the birthplace of the World Series of Poker, Binion's holds a special place in the history of the city. However, it's important to note that Binion's has undergone some changes over the years, and it may not be exactly what it used to be. Nevertheless, for savvy visitors who are willing to explore and seek out hidden gems, there is still plenty of value to be found within its walls. Our comprehensive Binion's casino guide provides a detailed overview of the best video poker and table games available at the establishment, ensuring that you won't miss out on any of the exciting gaming opportunities. Furthermore, our guide also delves into the selection of restaurants offered at Binion's, allowing you to plan your dining experiences accordingly. Lastly, we provide insightful information about the Apache Hotel, enabling you to make informed decisions about your accommodations if you choose to stay at Binion's. To learn more about this iconic Las Vegas destination, we invite you to read our detailed Binion's casino review.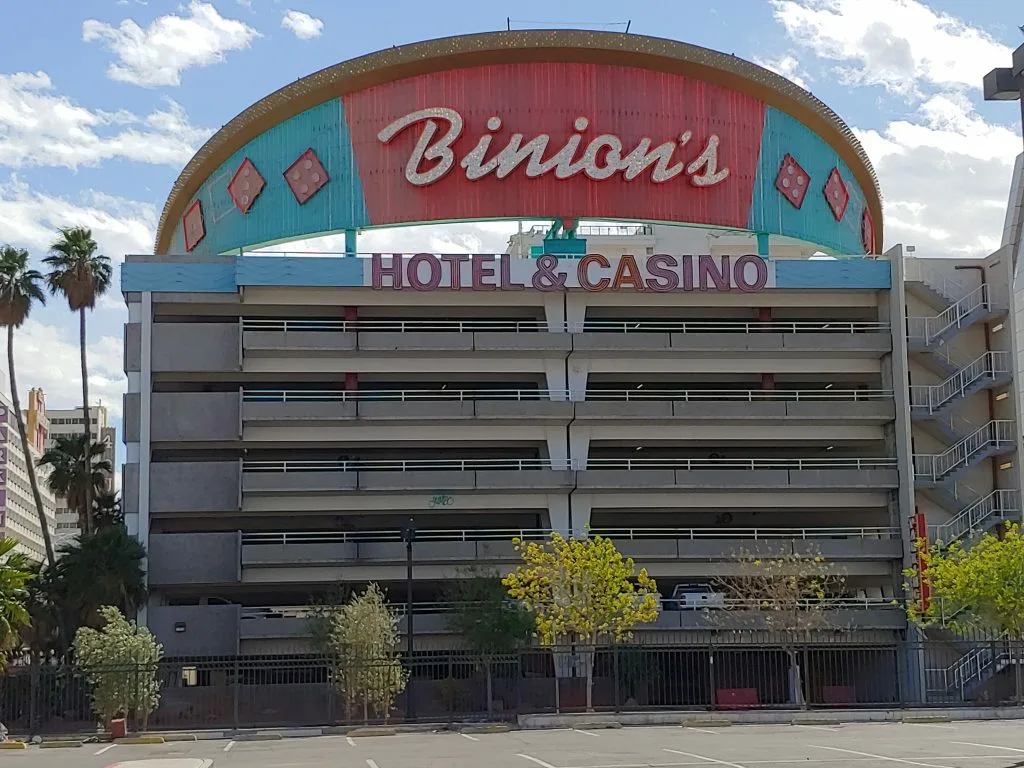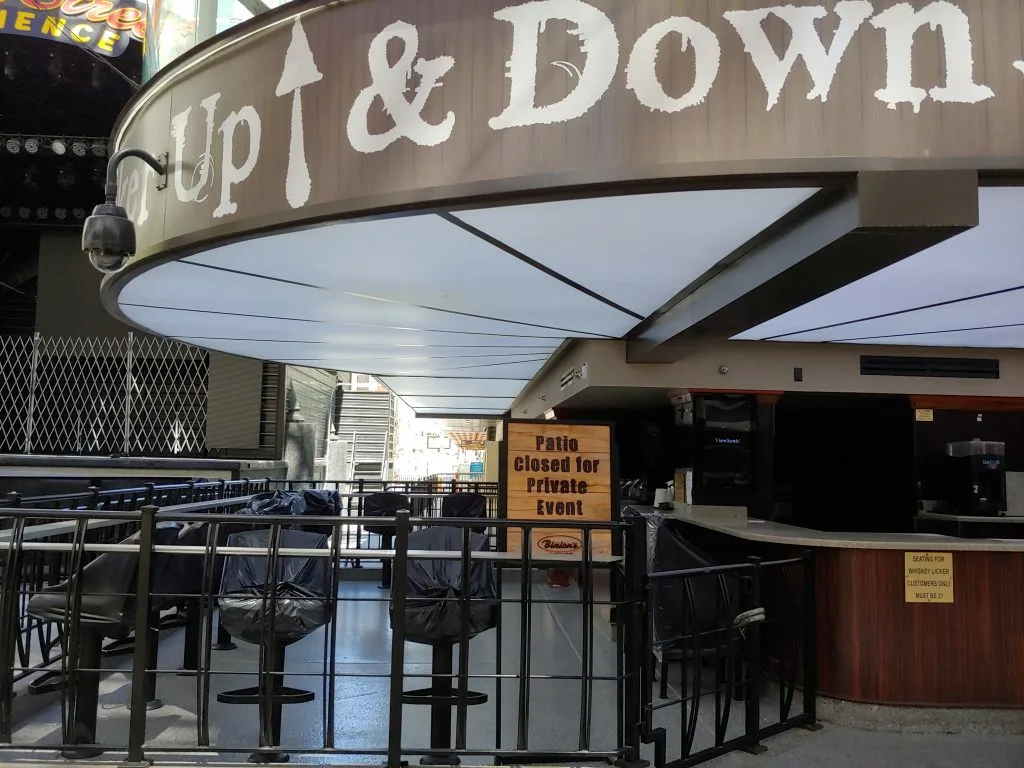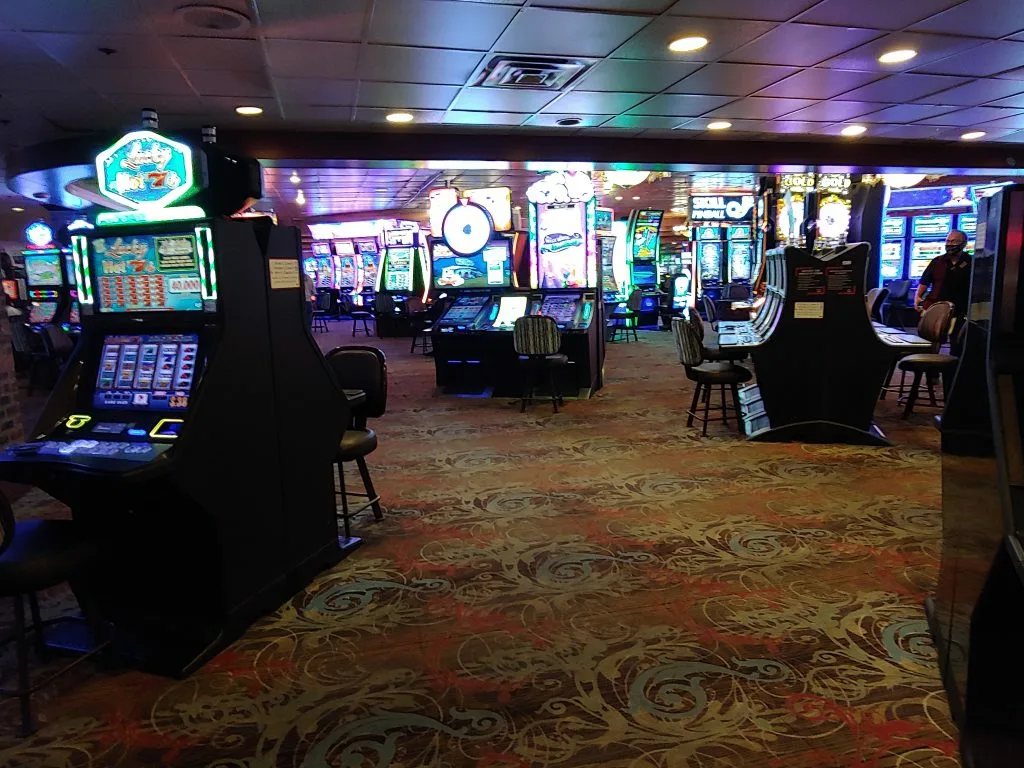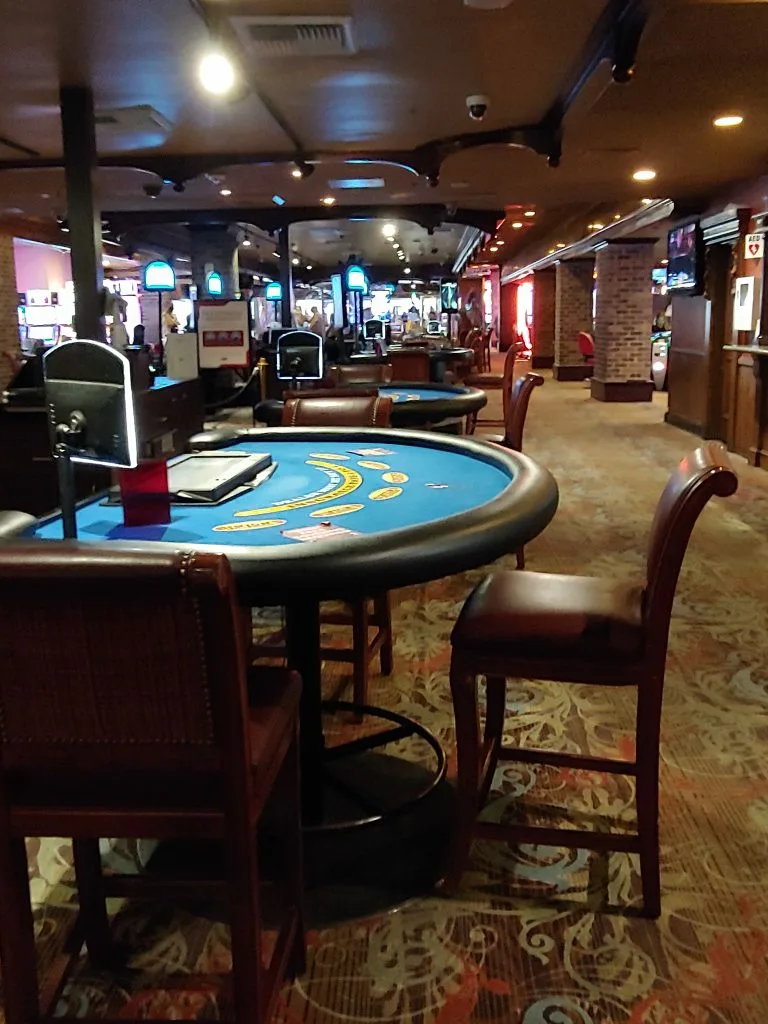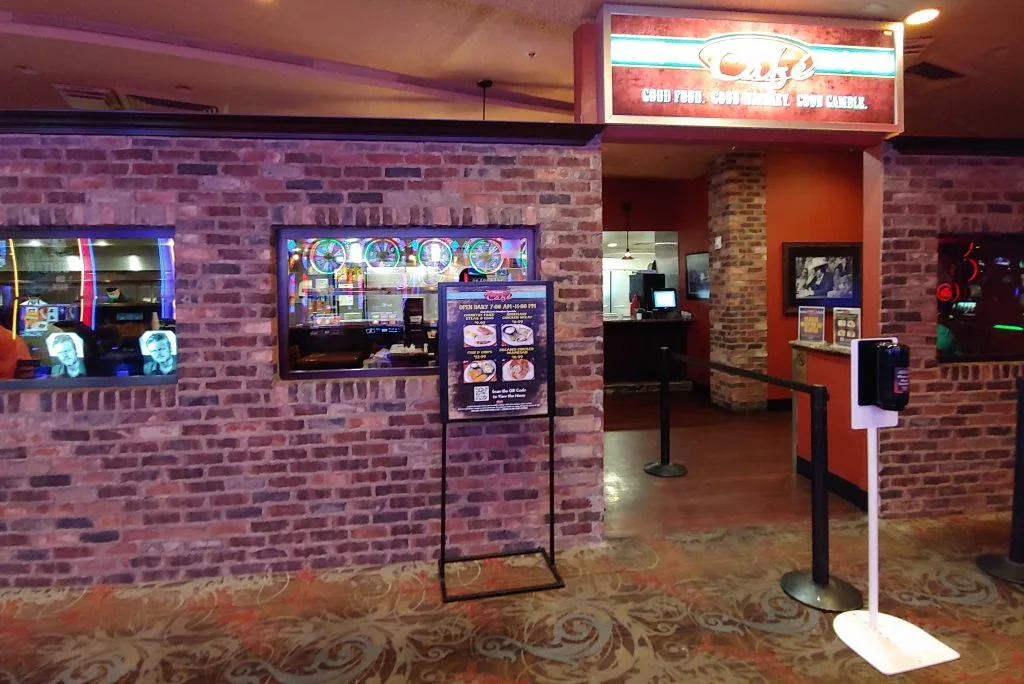 California
I've always heard California being referred to as The Cal, and it's interesting to know that it is one of the three downtown Las Vegas casinos owned by Boyd Gaming. The Cal has a reputation for catering to players from Hawaii, which is quite unique. I've also come to find out that it is renowned for having some of the best video poker games in downtown Las Vegas, which is quite impressive. Another interesting fact is that California is actually one of the only two downtown casinos that offer coin video poker games, making it stand out even more. Moreover, they also have $15 3/2 double-deck blackjack available 24 hours a day, which is quite convenient for avid players. If you want to learn more about The Cal and its offerings, you can check out our comprehensive California casino review for all the details.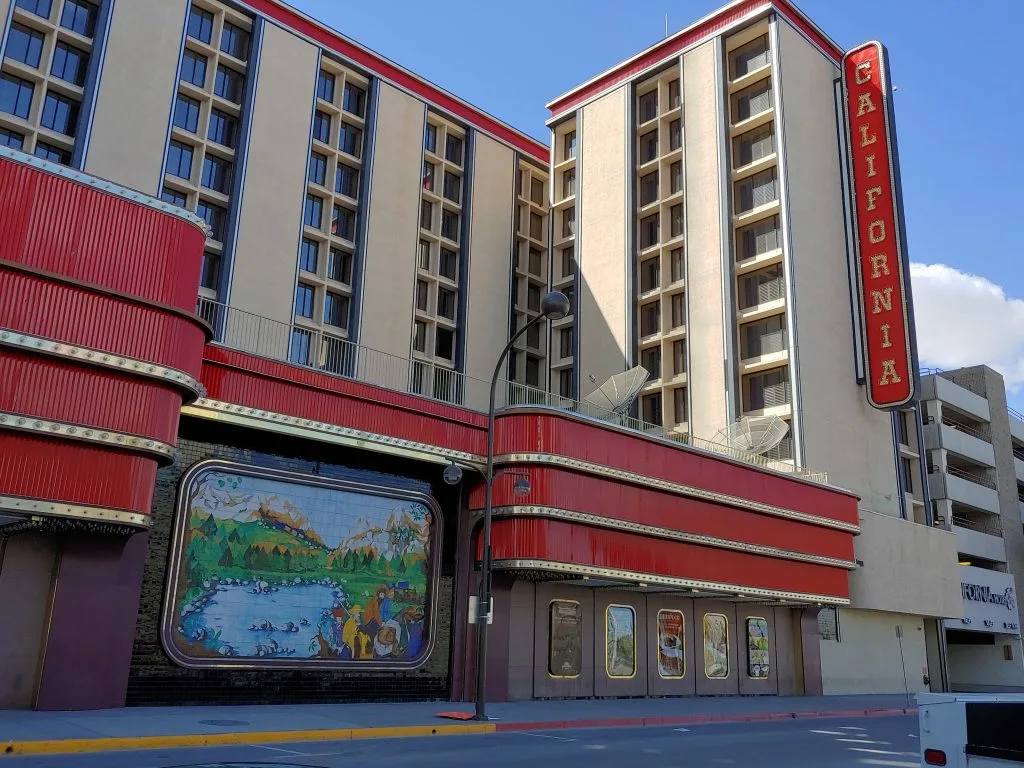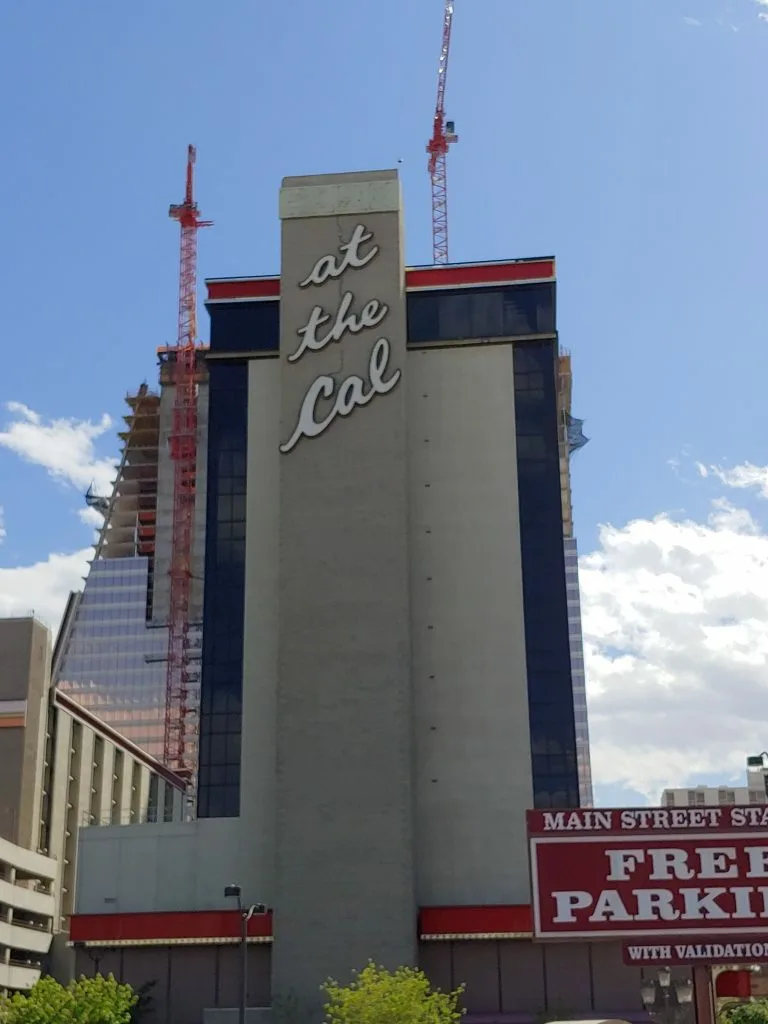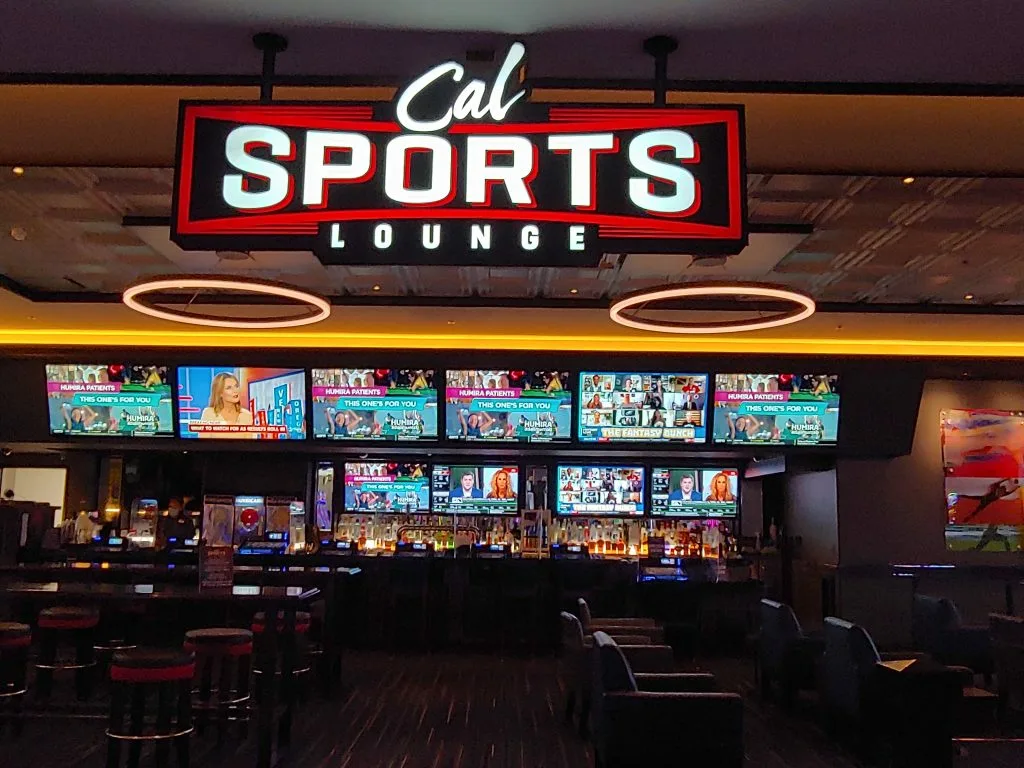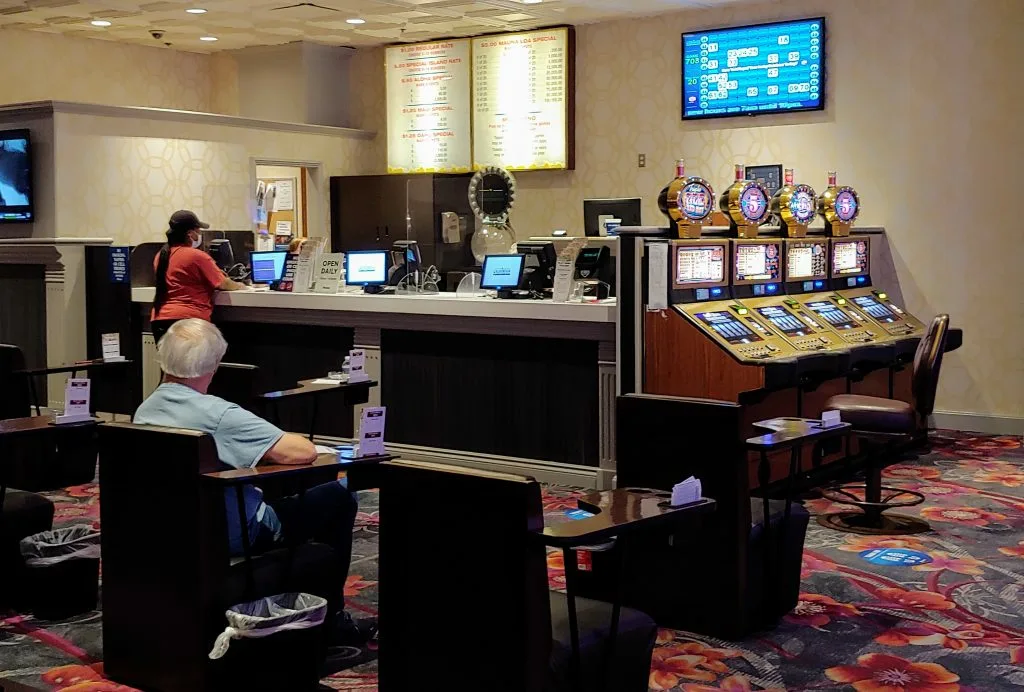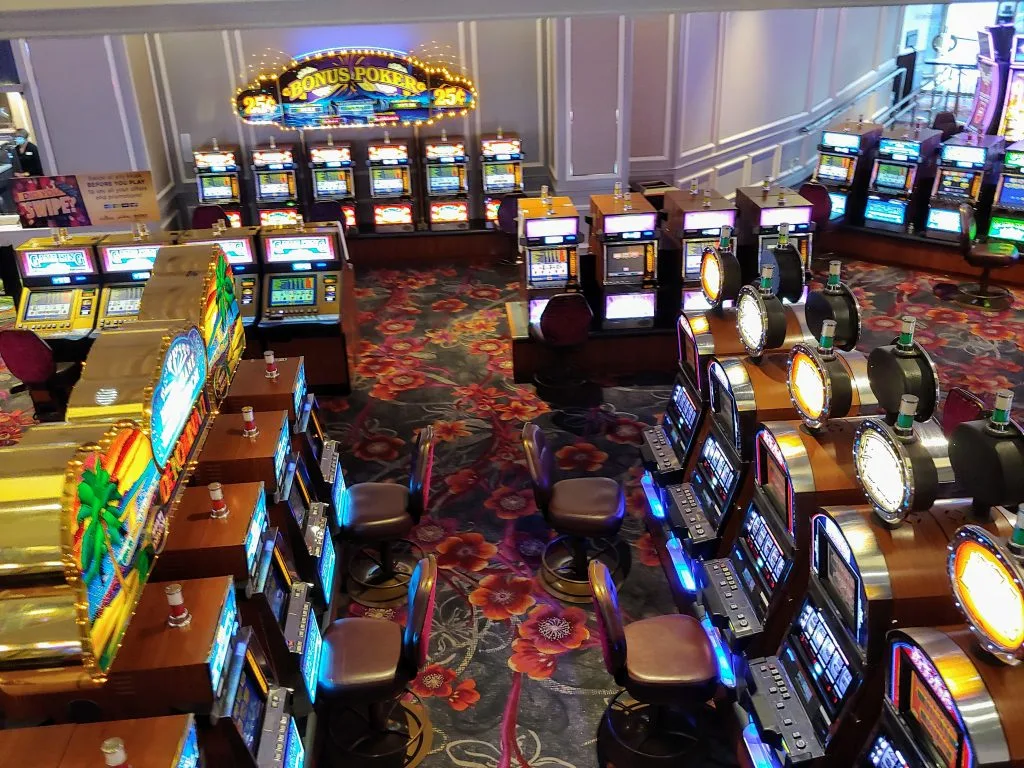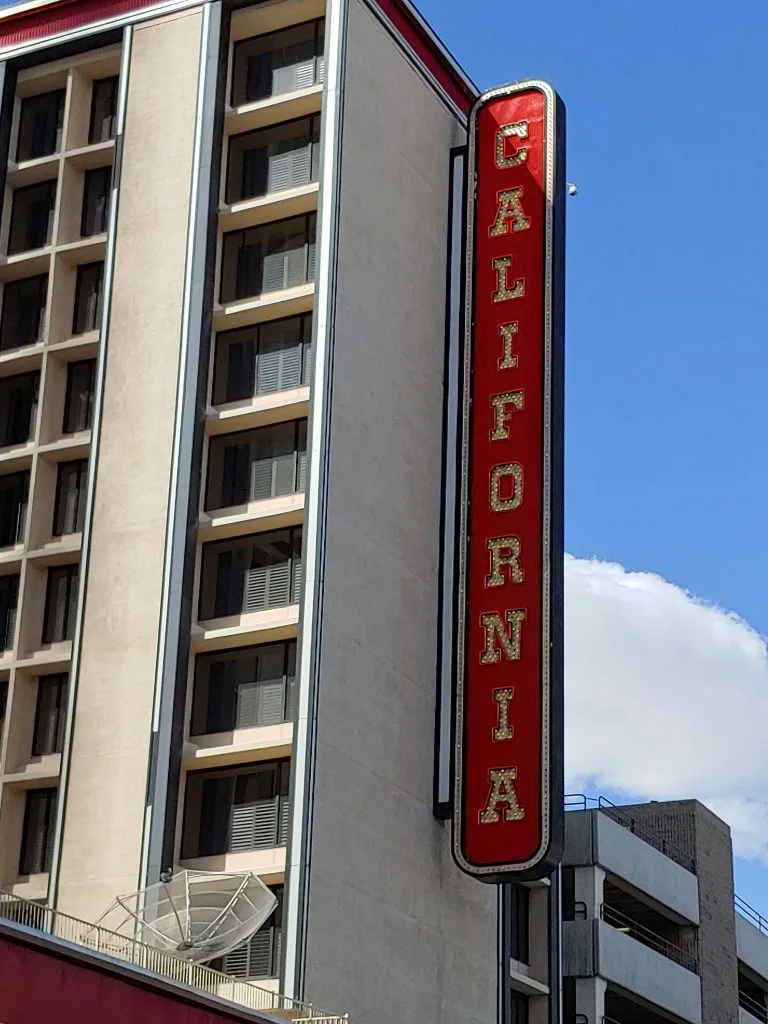 Circa
Circa, the latest addition to downtown Las Vegas, boasts an enviable location at the intersection of Main Street and Fremont Street Experience. This vibrant casino is under the ownership of the company that also manages Golden Gate and The D, which are known for their exceptional hospitality. What sets Circa apart is its claim to fame as the home of the world's largest sportsbook, a haven for sports enthusiasts and bettors alike. Furthermore, visitors to Circa can revel in the pleasure of enjoying drinks at the longest bar in Nevada, while the spacious table game pit offers endless entertainment for gamblers seeking their fortune. The lively and cheerful ambiance of Circa makes it one of the most festive destinations in downtown Las Vegas, attracting locals and tourists alike. For a comprehensive understanding of all that Circa has to offer, we invite you to peruse our detailed Circa casino review, which delves into the various amenities and experiences that await you at this extraordinary establishment.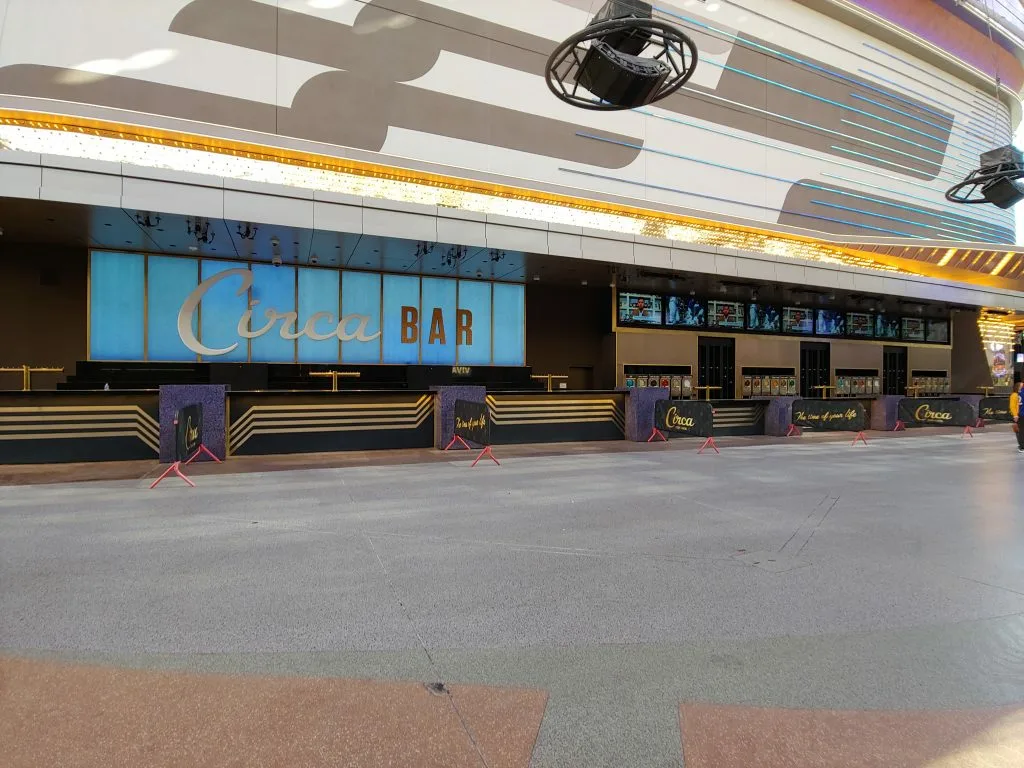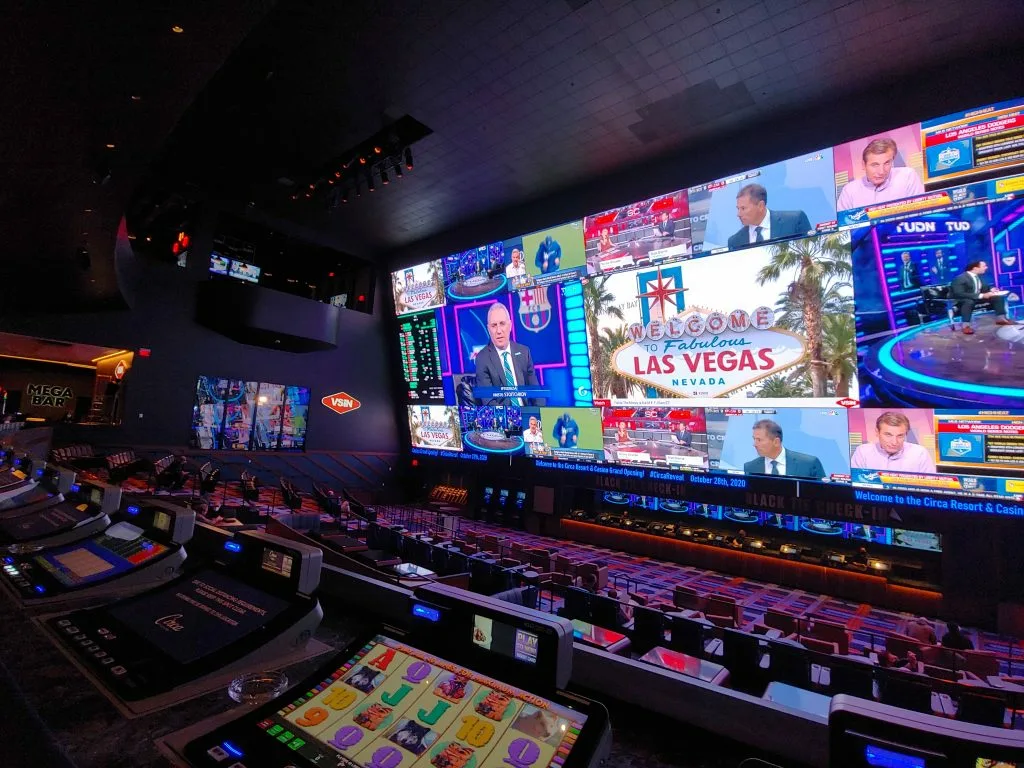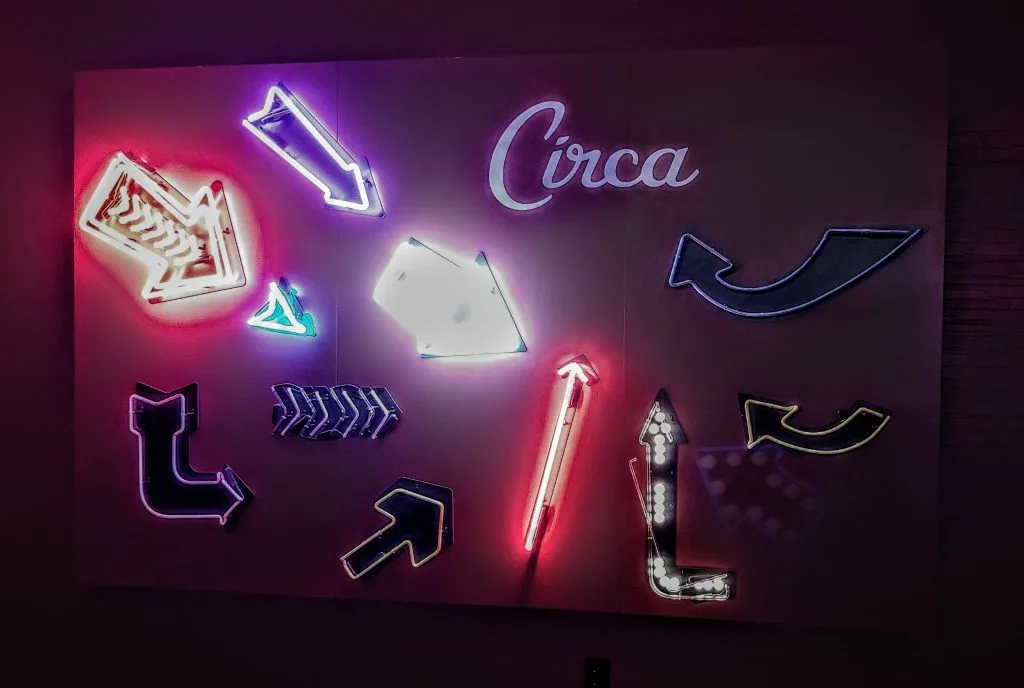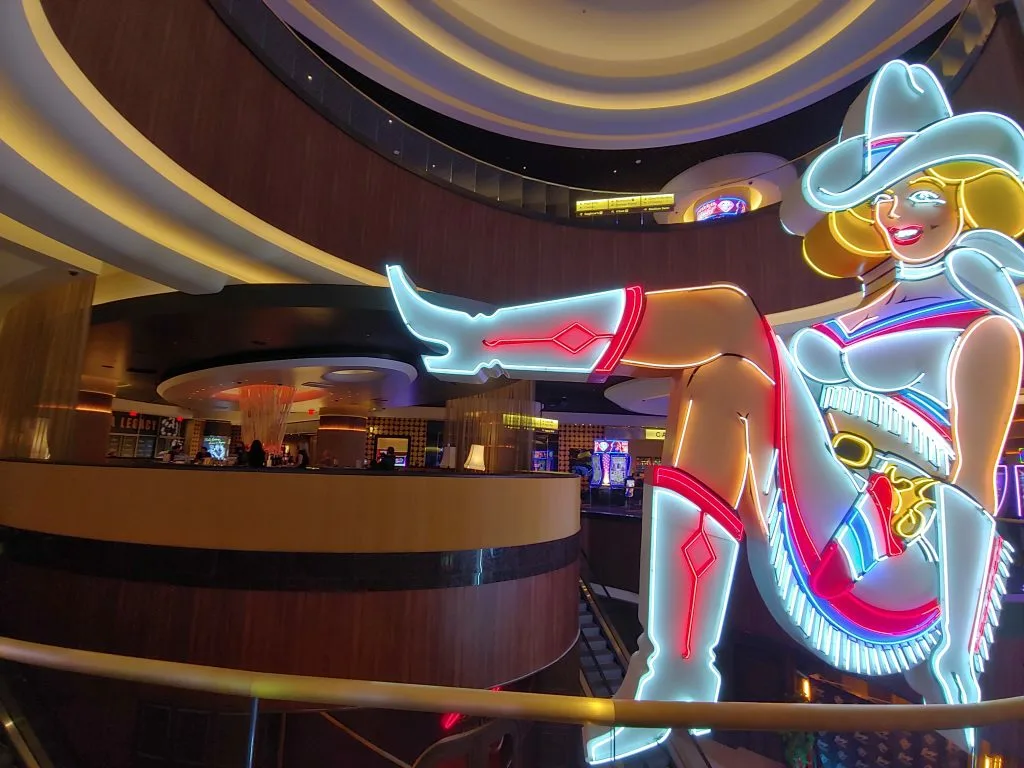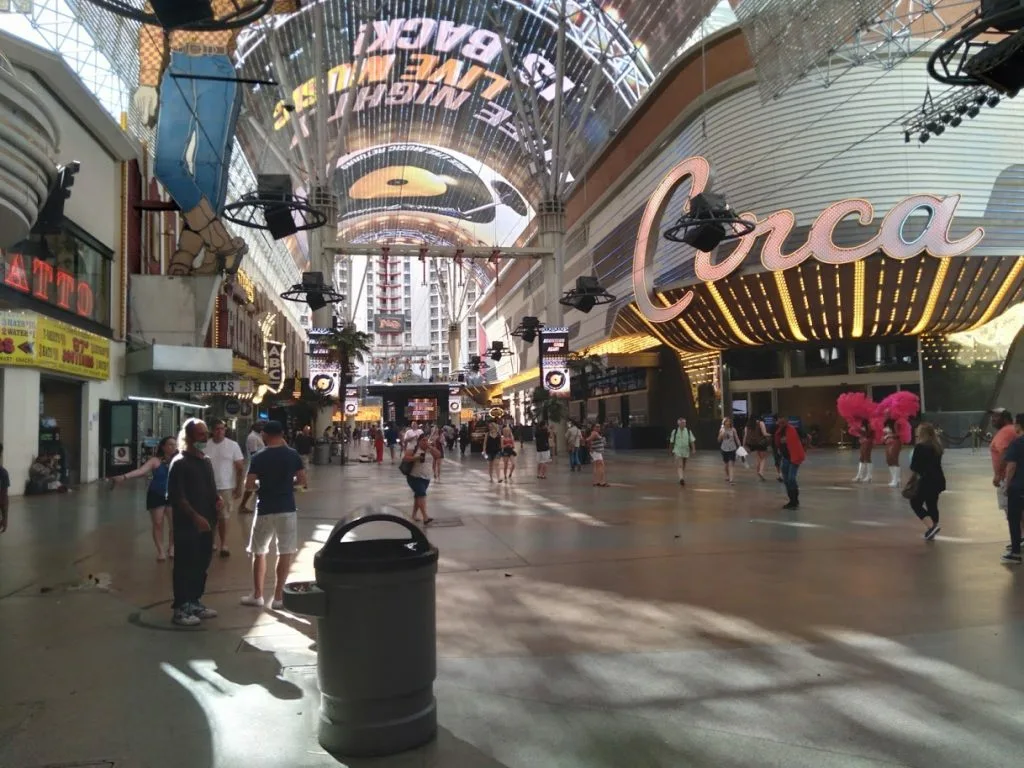 Downtown Grand
I recently discovered a hidden gem in downtown Las Vegas called Downtown Grand. Located on Ogden Avenue, just a block north of the famous Fremont Street Experience, this small casino has quickly gained a reputation for its affordable table games. If you're a fan of blackjack, you'll be thrilled to know that they offer minimum bets as low as $1. Not only that, but they also have $5 craps and roulette tables for those looking to test their luck. As for video poker, while it may not have the largest selection compared to other downtown casinos, it still offers a decent variety. If you're curious to learn more about what Downtown Grand has to offer, I highly recommend checking out our detailed casino and hotel review.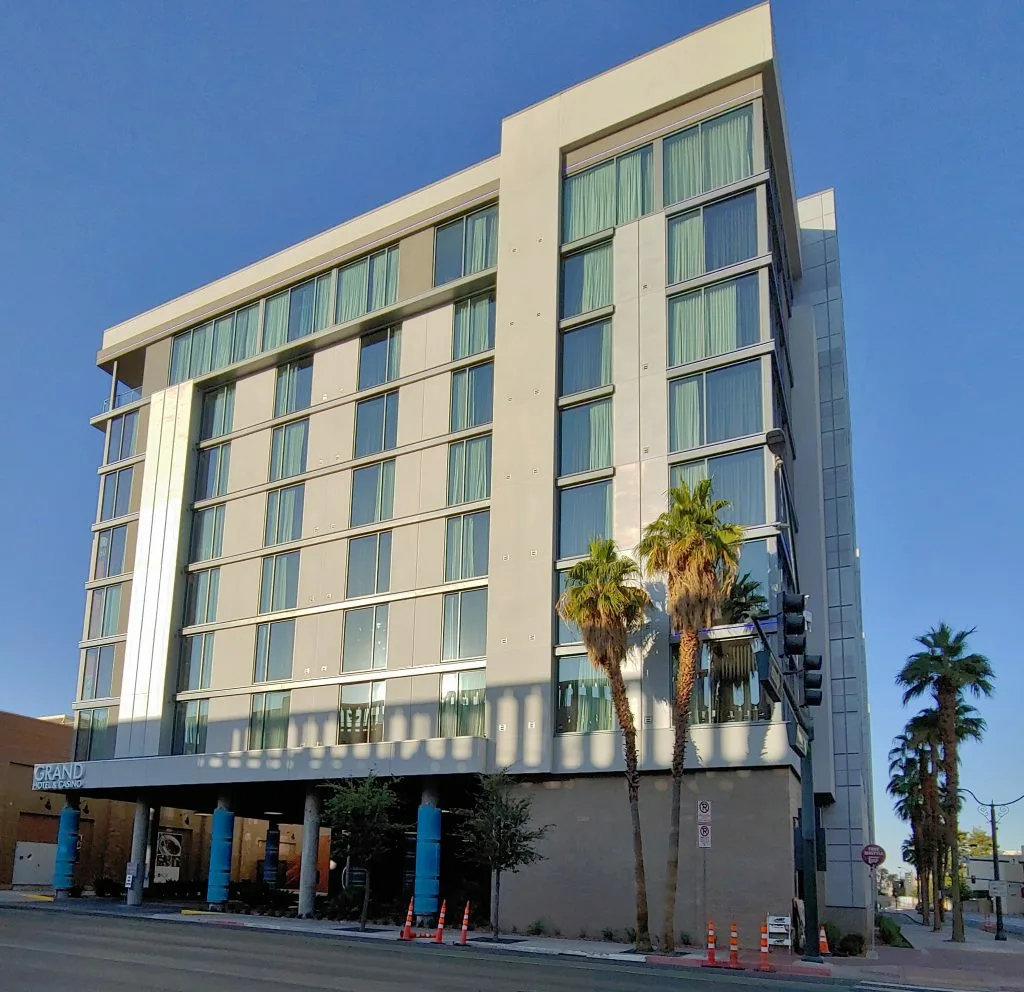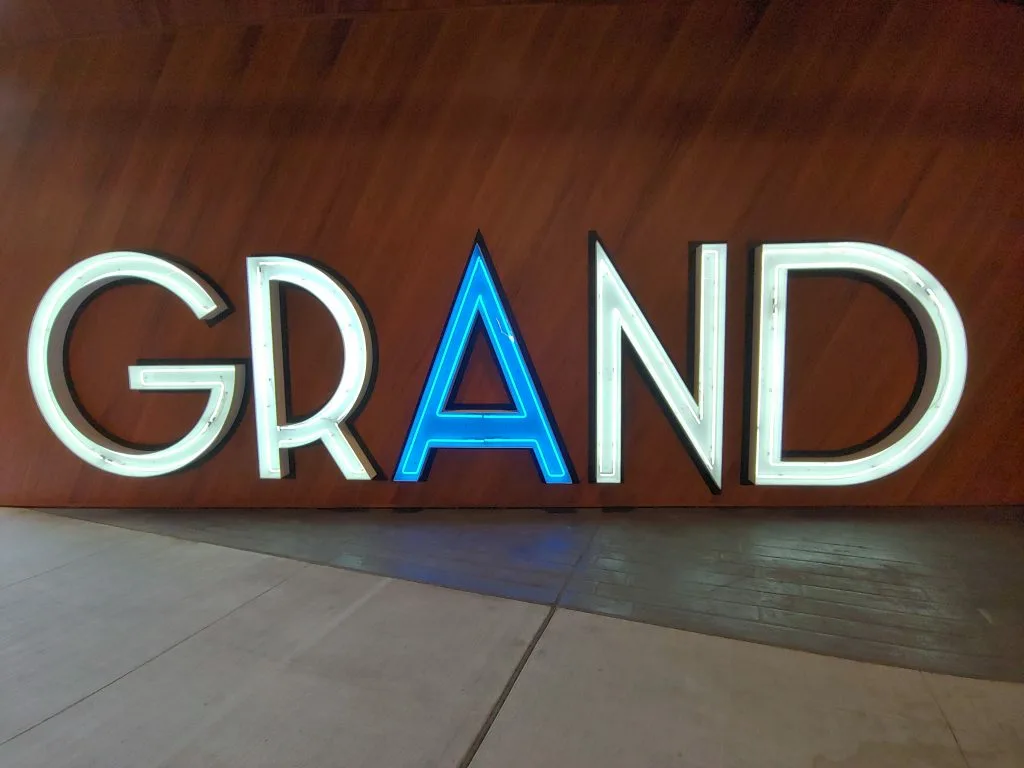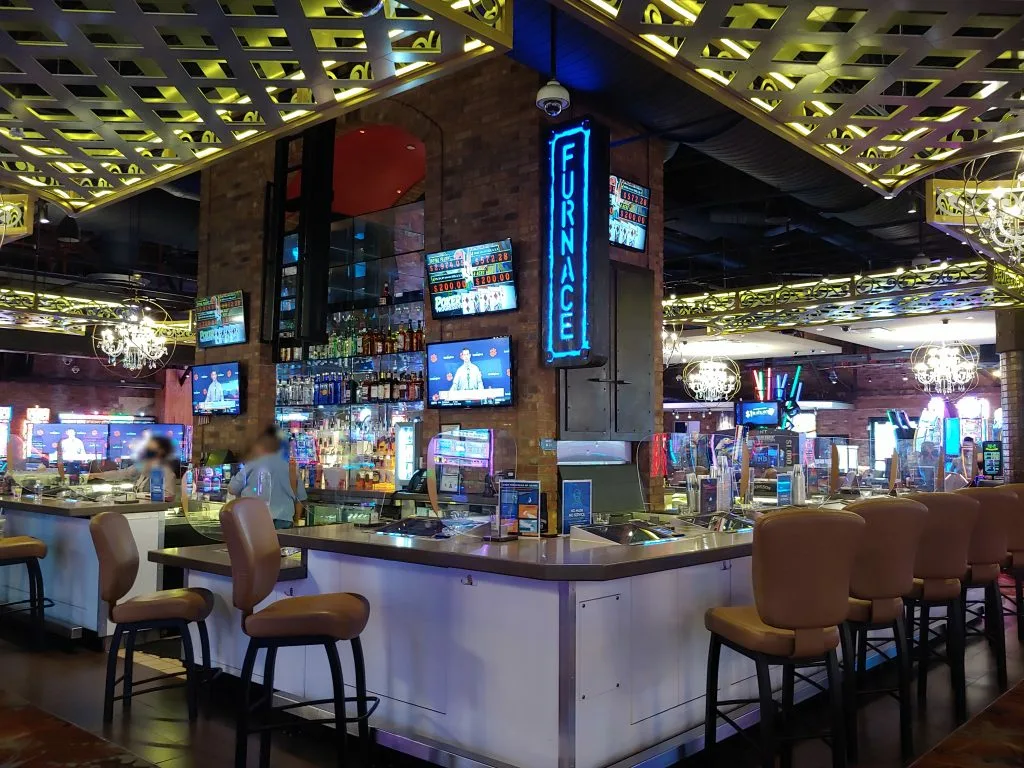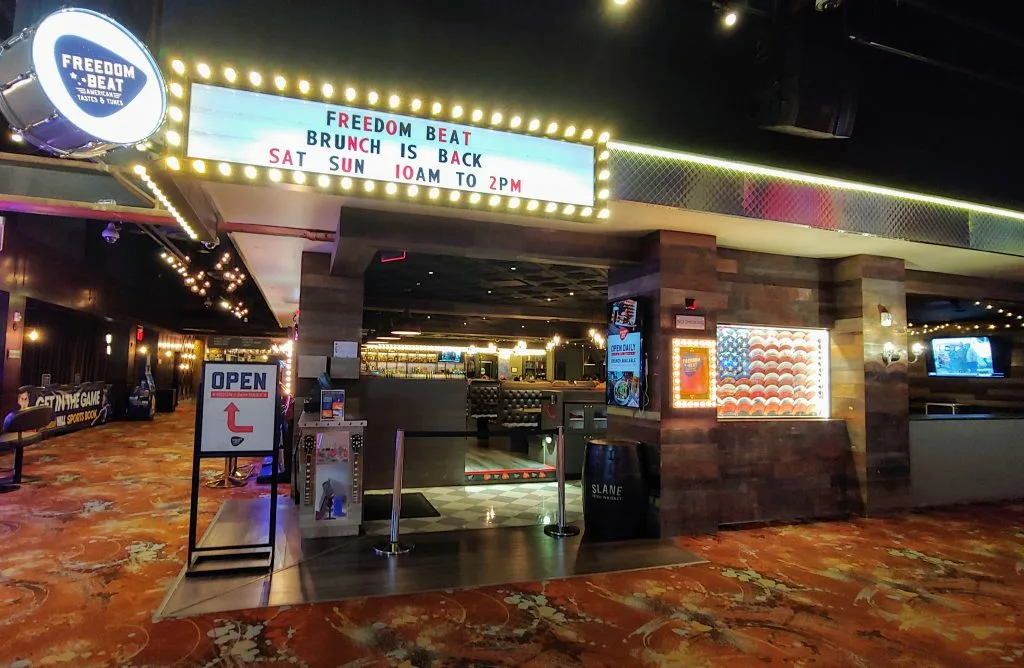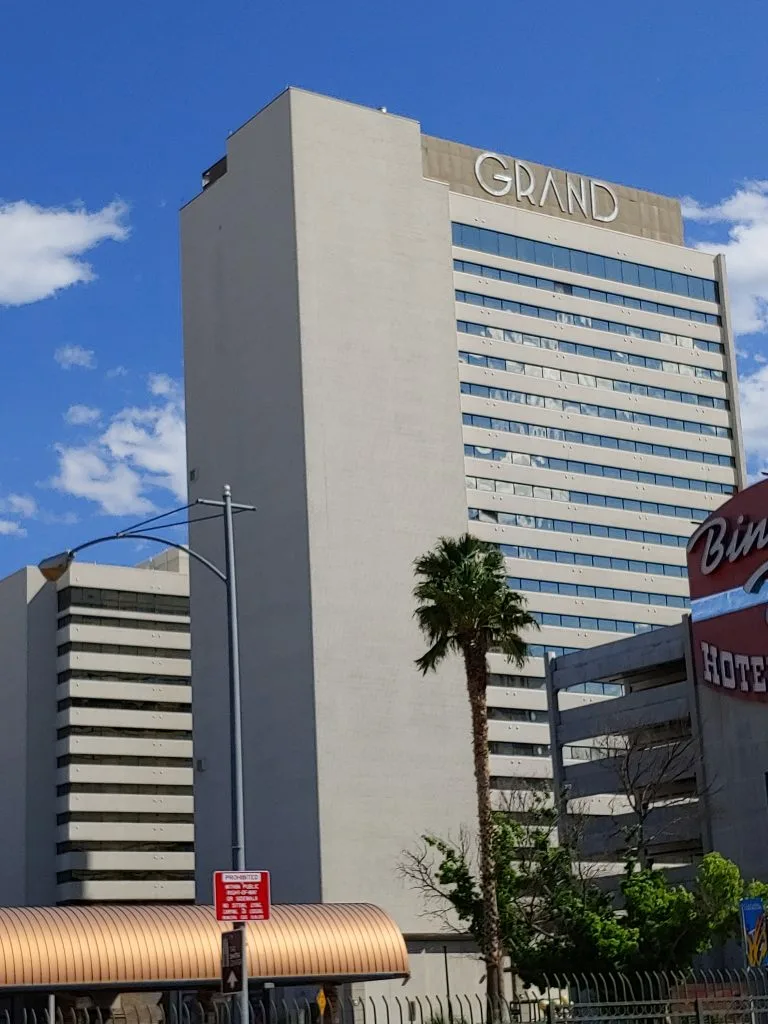 El Cortez
Located just a stone's throw away from the vibrant Fremont Street Experience in downtown Las Vegas is El Cortez, a beloved establishment that I highly recommend visiting. It won't take you long to reach this hidden gem, as it's conveniently positioned just a short stroll from the renowned Las Vegas Blvd. Now, let me share with you the main attraction of El Cortez that has garnered quite a reputation among avid blackjack players - their single deck blackjack game. In fact, it is widely regarded as the premier $10 blackjack game in all of Las Vegas, offering players an unbeatable experience. Not only does it pay out at an impressive 3/2 ratio, but it also allows you to double down on your initial two cards, which is a rare find in the city. However, El Cortez doesn't just cater to blackjack enthusiasts, as they take pride in hosting the largest assortment of coin slots and video poker machines in the entire Las Vegas area. If you're a fan of these classic casino games, you'll be delighted by the wide selection available at El Cortez. For a more comprehensive overview of what this fantastic casino has to offer, I encourage you to read our comprehensive El Cortez casino review.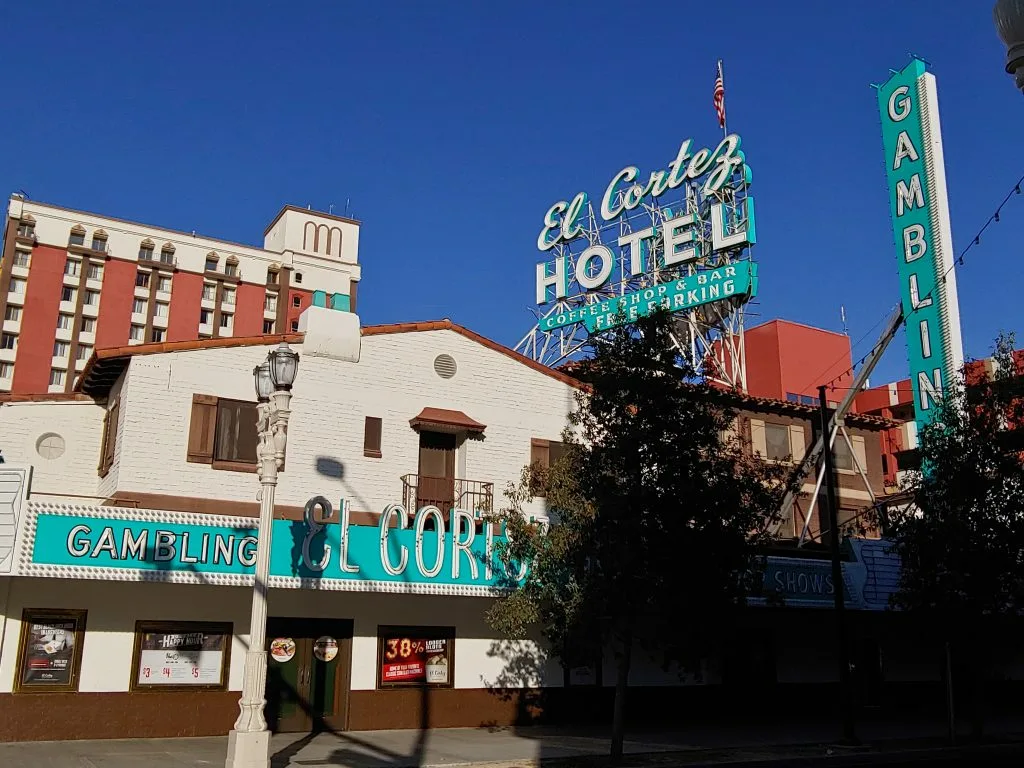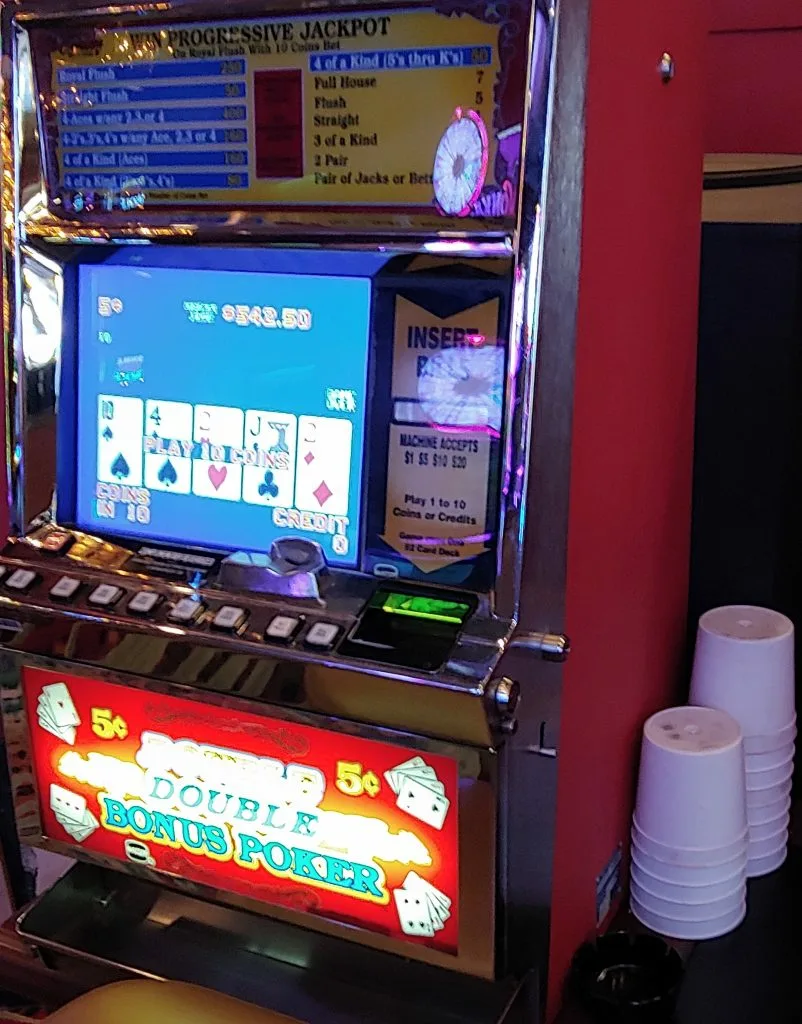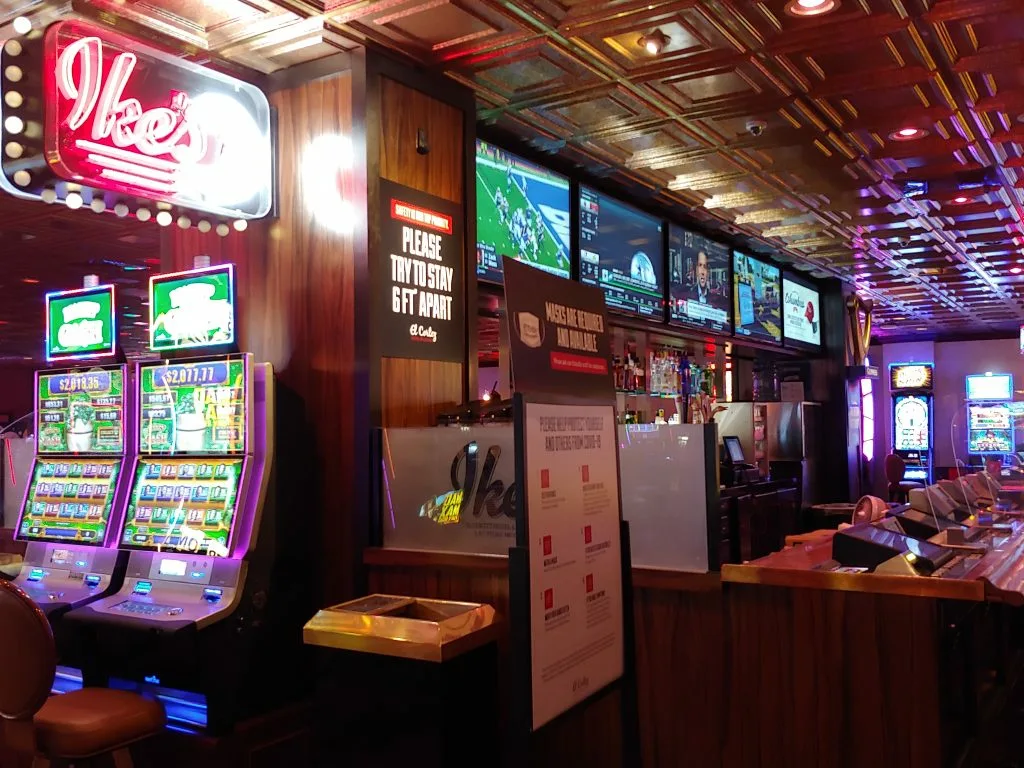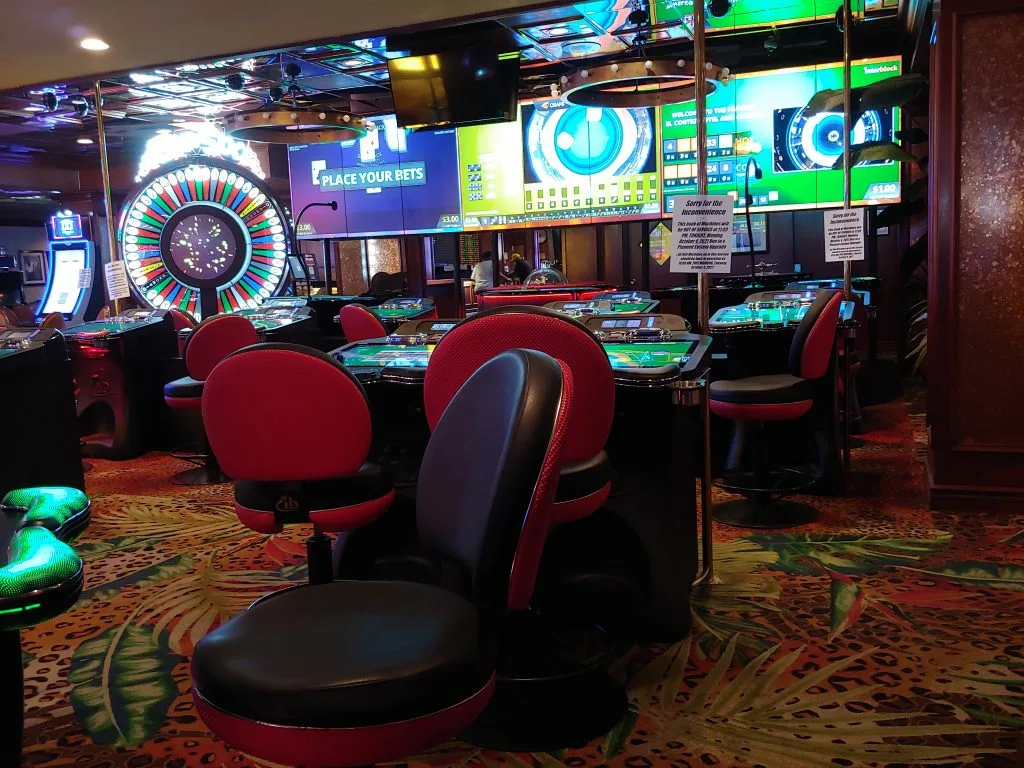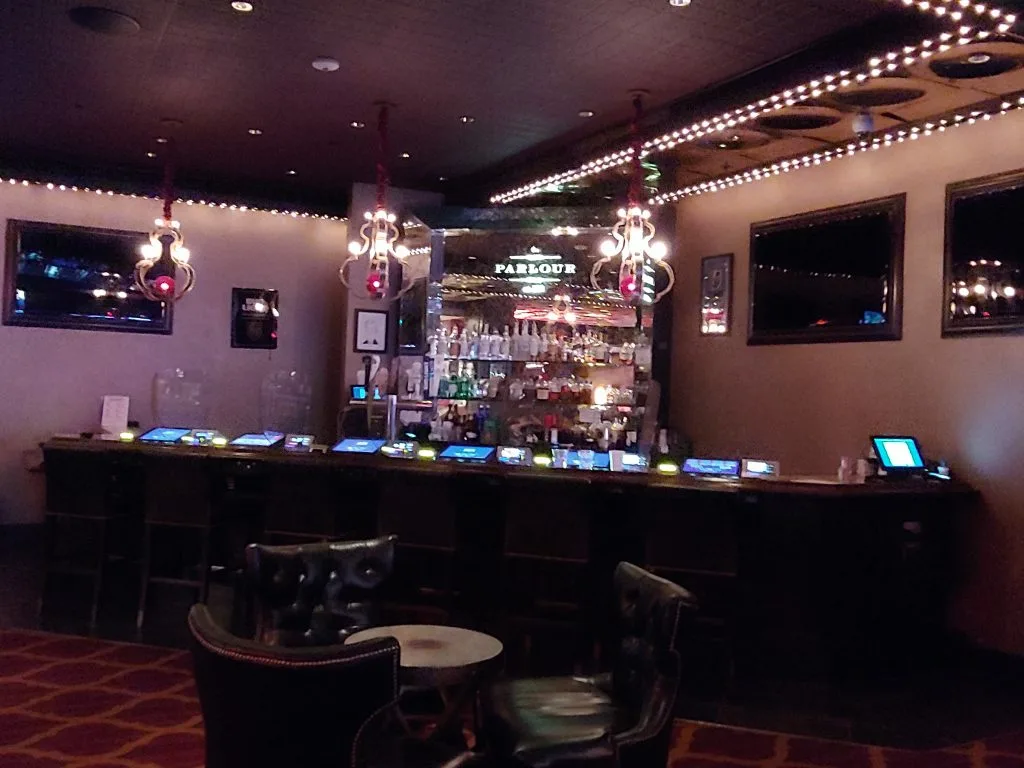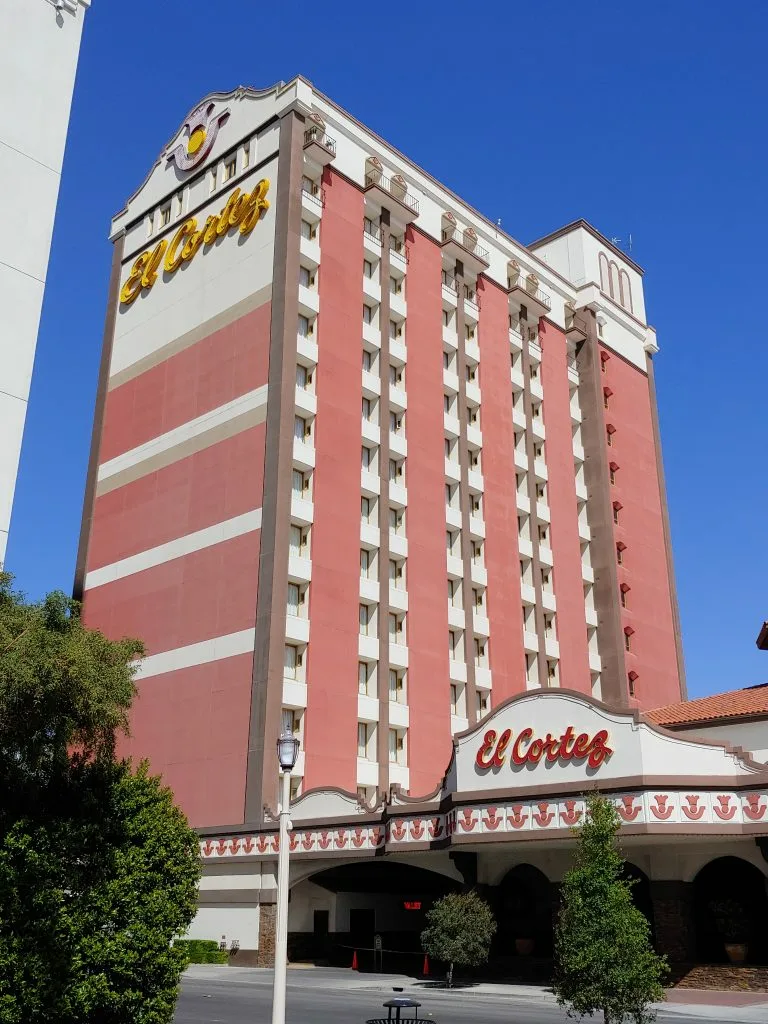 Four Queens
In our comprehensive review of the Four Queens casino, we have discovered that it offers an exceptional selection of video poker games, making it a top contender in the bustling Las Vegas market. Patrons are presented with the enticing choice of either the 9/6 Jacks or Better or the 10/7 Double Bonus Poker, both renowned for their favorable odds and generous payouts. Additionally, Four Queens boasts the finest rendition of blackjack in the entire Las Vegas Strip, ensuring that enthusiasts of this classic card game are in for an unforgettable experience. However, it is worth noting that there are certain games within the casino that may not be as favorable to players. On the bright side, visitors can also indulge in two captivating shows, held five nights a week on the property, adding a touch of entertainment to their overall experience.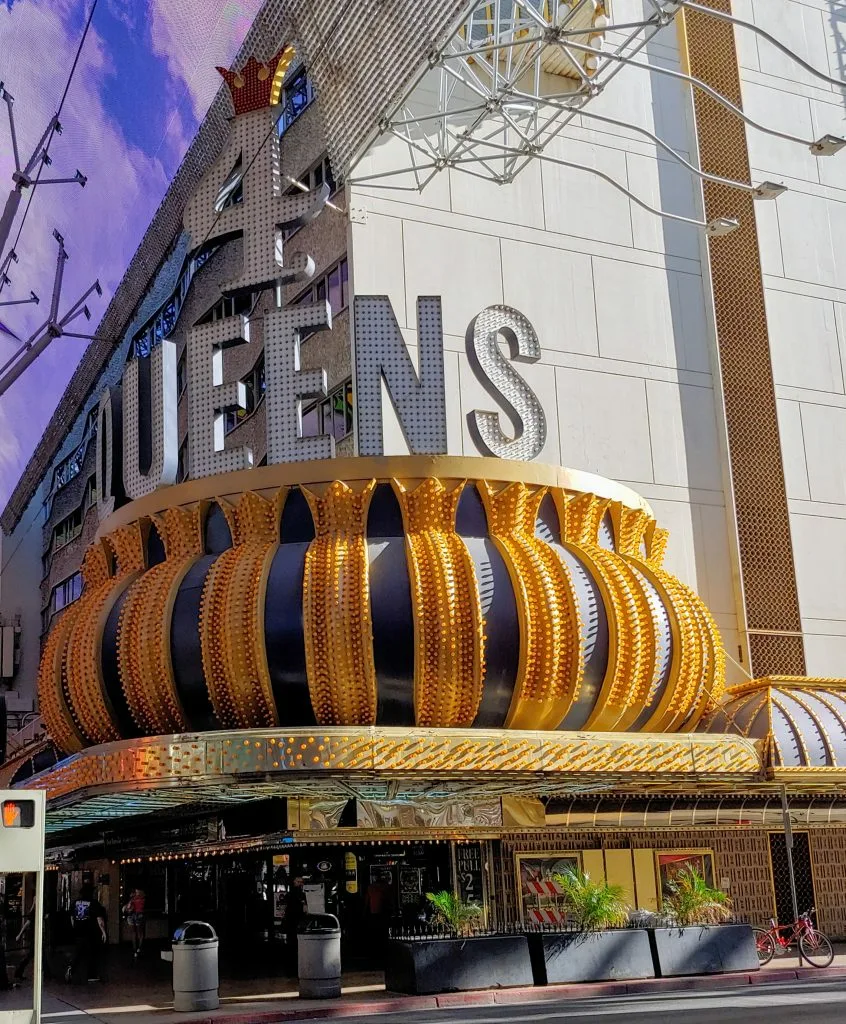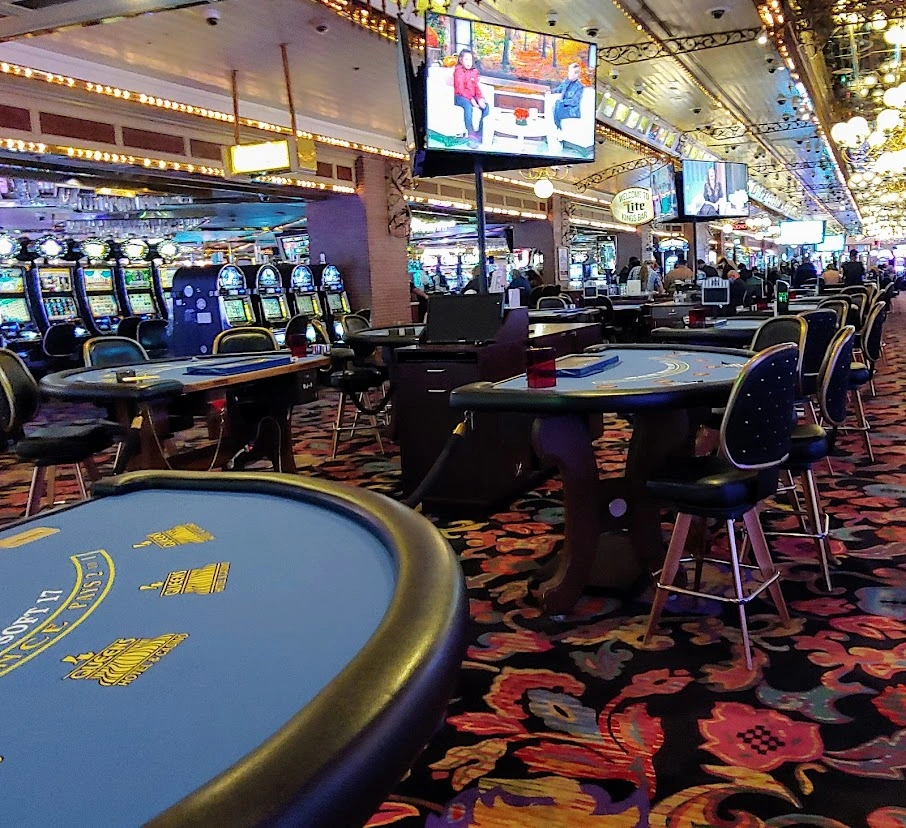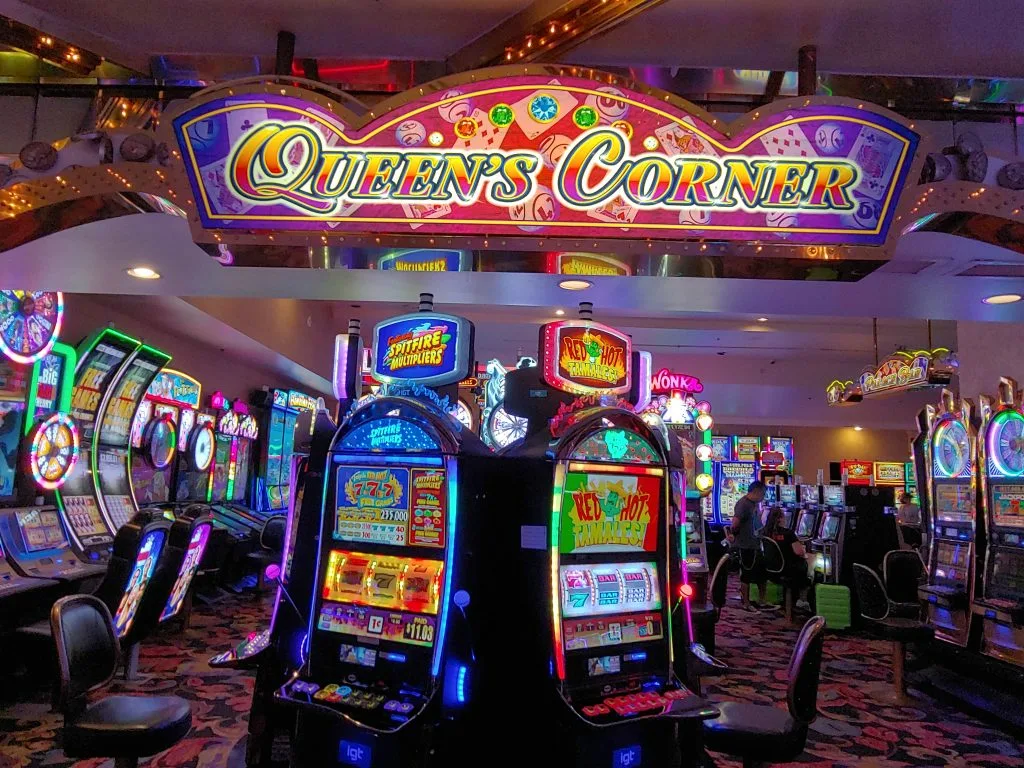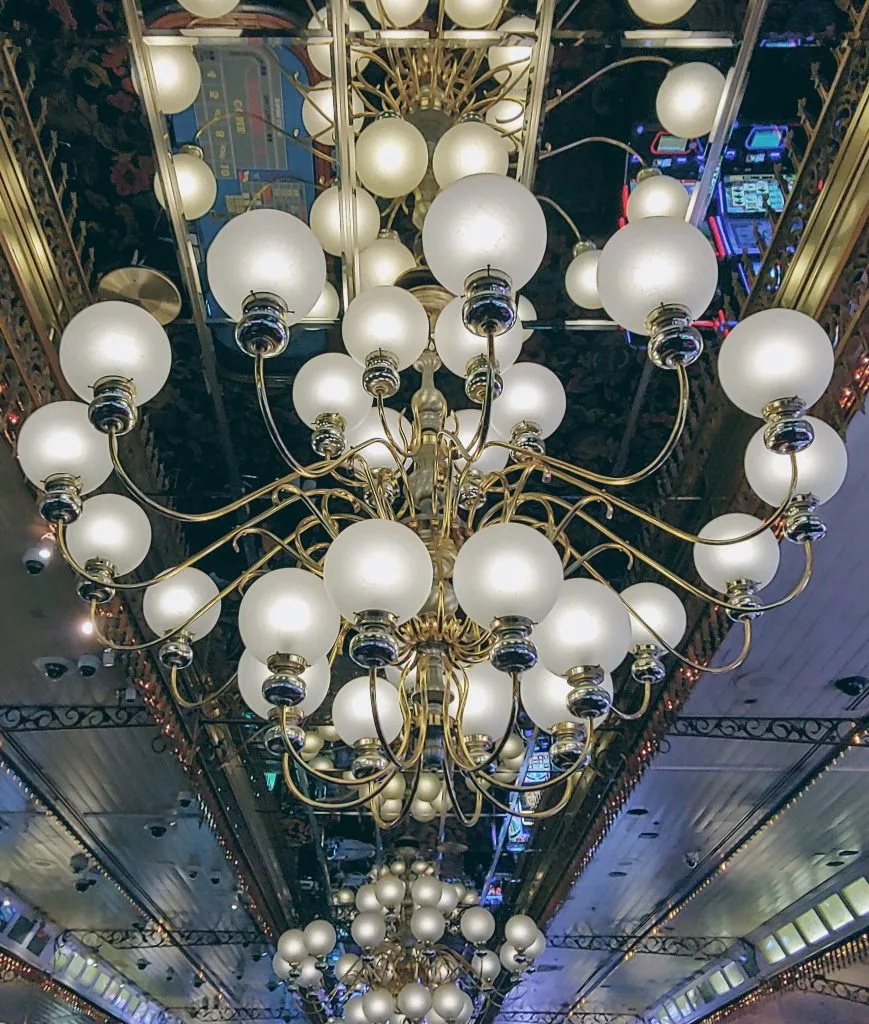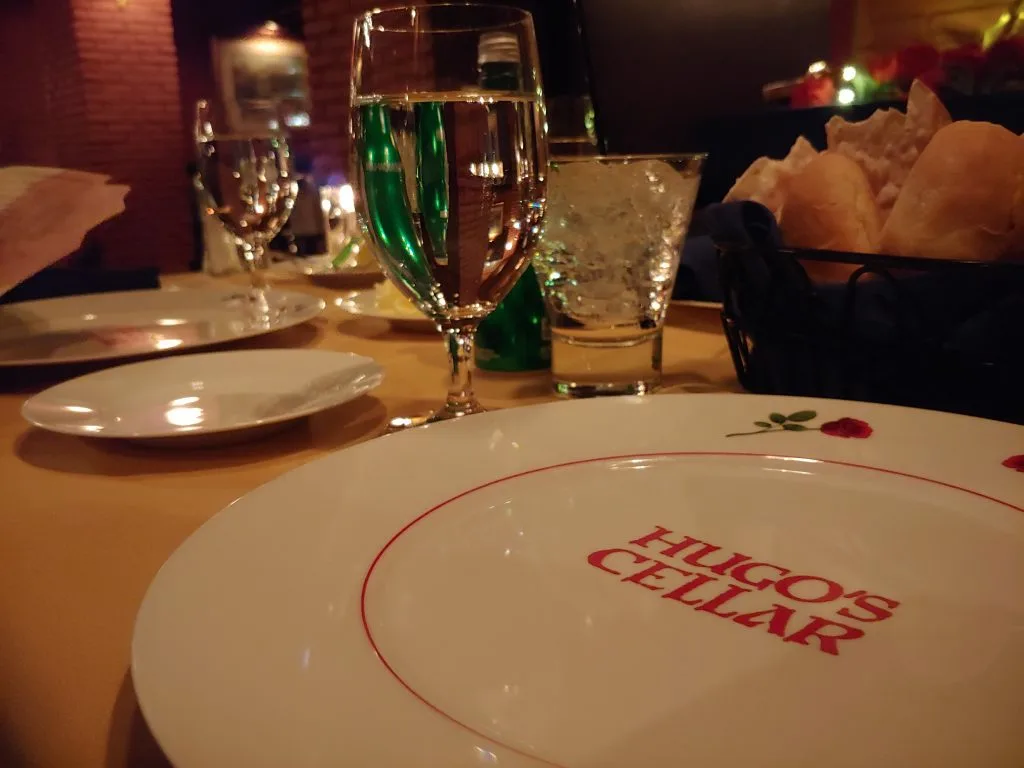 Fremont
I recently visited Fremont, a well-known casino owned by Boyd Gaming. Located in downtown Las Vegas, it is one of three major casinos in the area. The casino-hotel sits right on the Fremont Street Experience, at the bustling intersection of Casino Center Blvd. Currently, Fremont is in the midst of an extensive renovation project that aims to revamp both its casino and hotel rooms. As part of this renovation, they have added an exciting new food court and a state-of-the-art FanDuel sportsbook, catering to the needs of all visitors. What sets Fremont apart from other establishments is its round-the-clock availability of $15 3/2 double deck blackjack, ensuring that enthusiasts can enjoy the game at any time of day. Furthermore, it proudly features the last remaining Texas Hold'em Bonus table in all of Las Vegas, making it a haven for poker fans. For more detailed information about the Fremont Casino and Hotel, I encourage you to read our comprehensive review.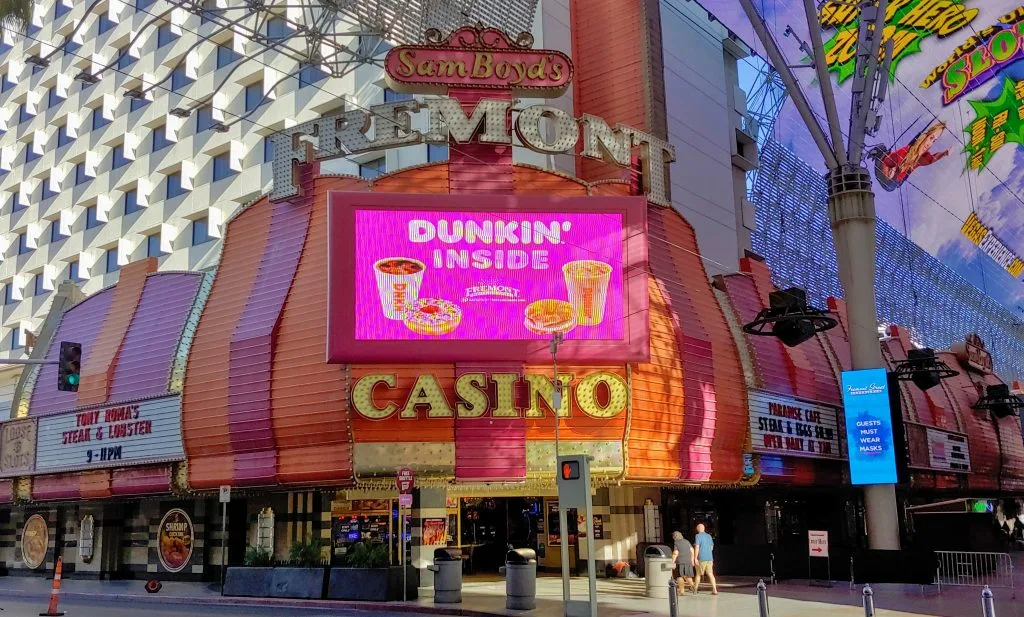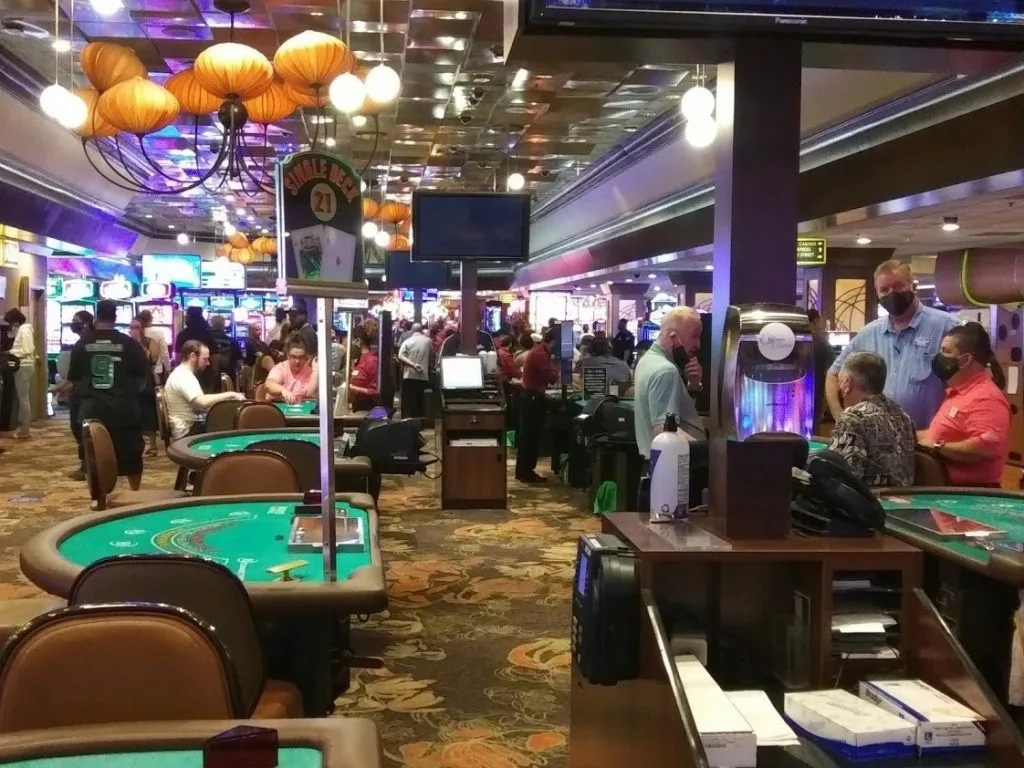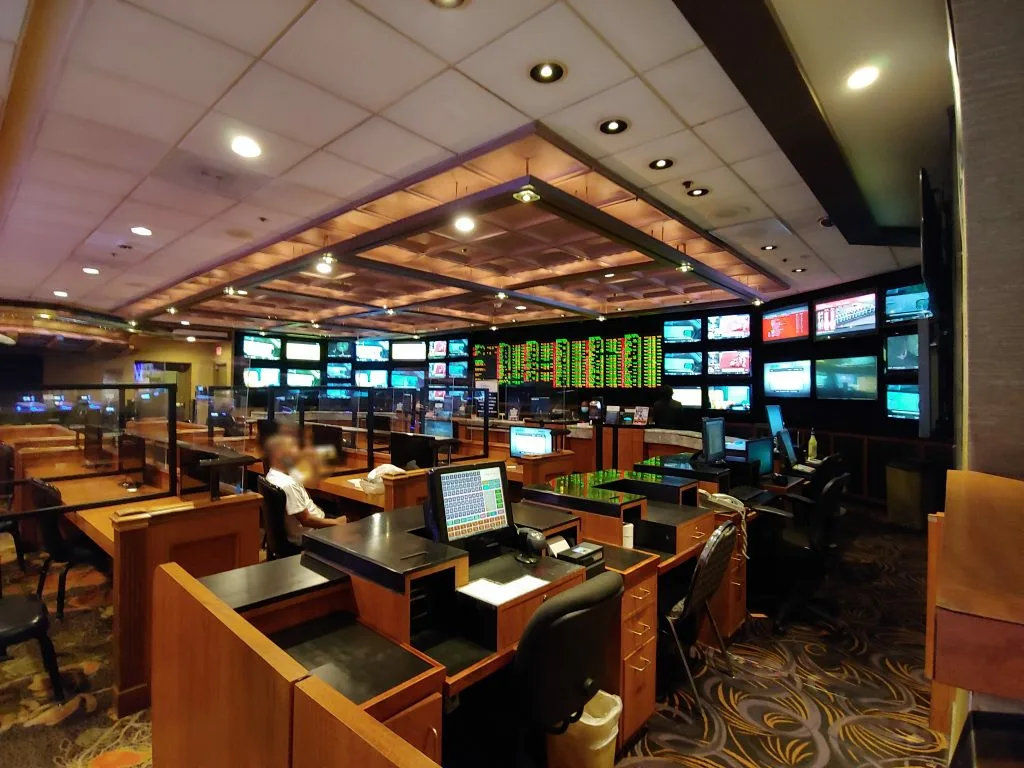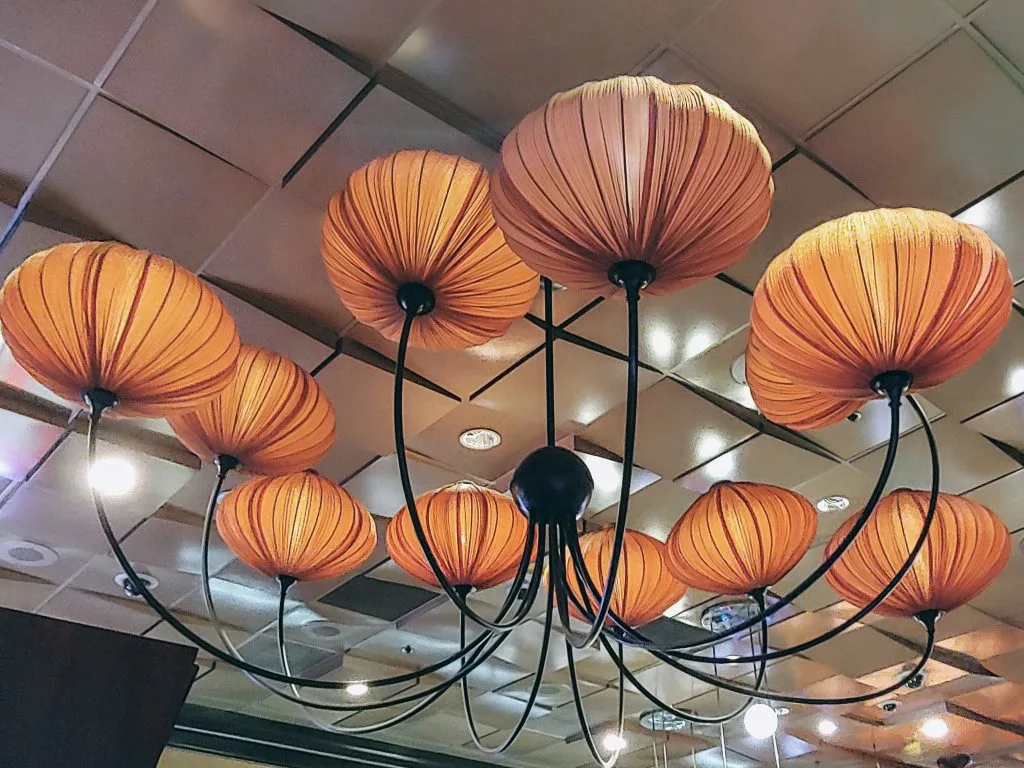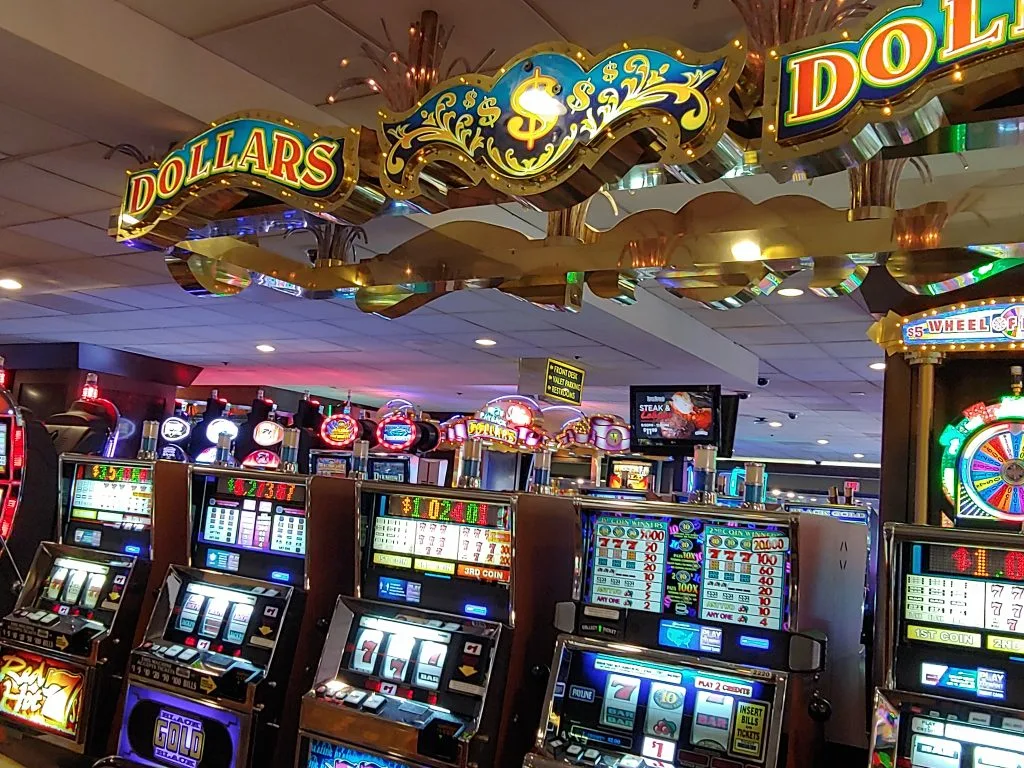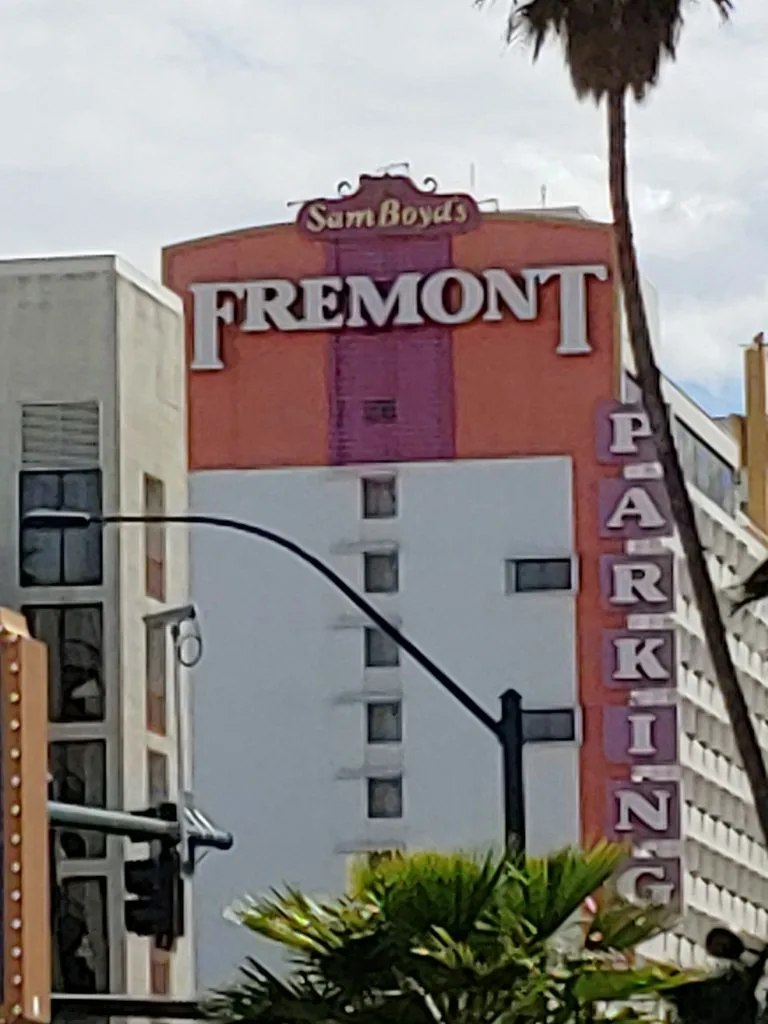 Golden Gate
Located at the intersection of Fremont Street Experience and Main Street, Golden Gate casino stands proudly. Positioned directly opposite Circa, its sibling casino, it forms part of a larger casino company that also includes The D. Within downtown Las Vegas, Golden Gate boasts the smallest casino floor, offering an intimate and exclusive gambling experience. Notably, it offers favorable odds with a 3/2 payout on all blackjacks, including Free Bet, while Craps enthusiasts can enjoy up to 10 times odds. Adding to its allure, this property is also home to the oldest hotel in Las Vegas, a testament to its rich history. For further insights and a comprehensive review, delve into our detailed coverage of Golden Gate casino.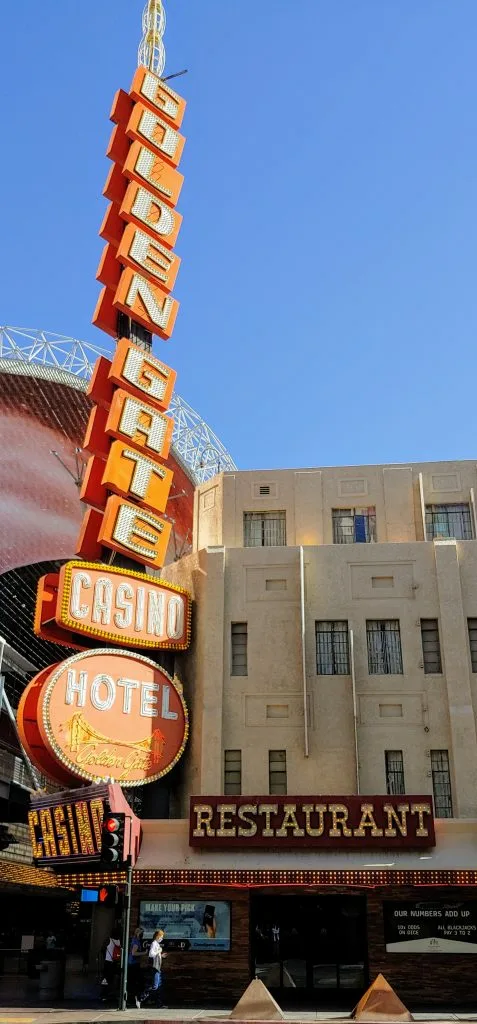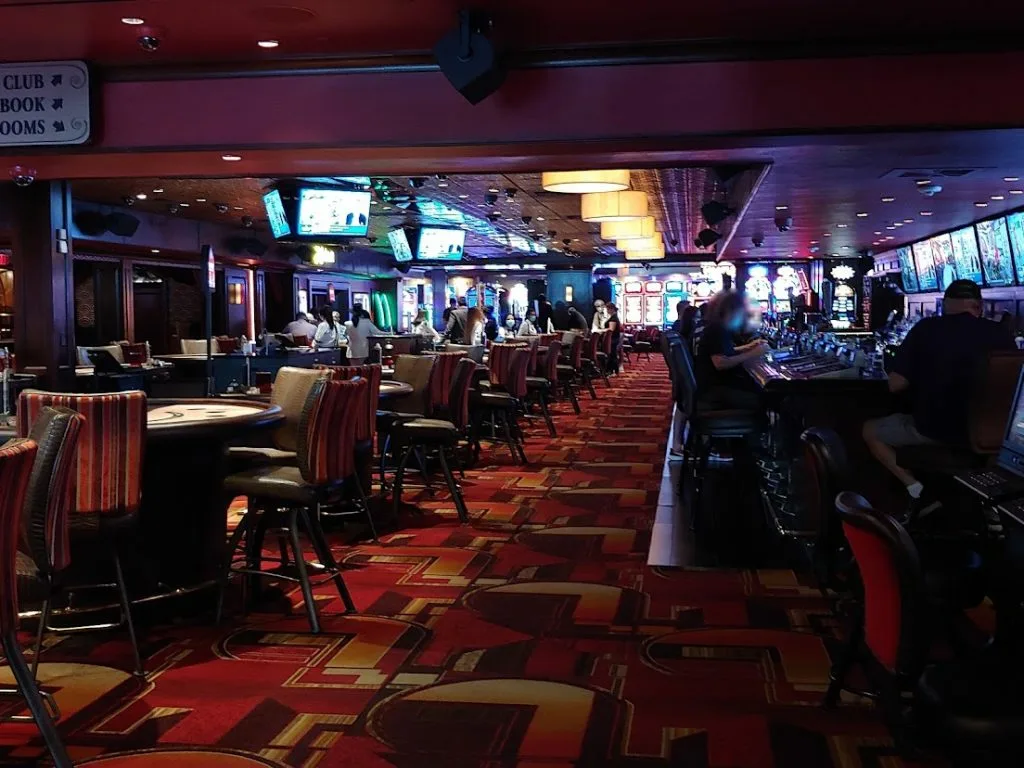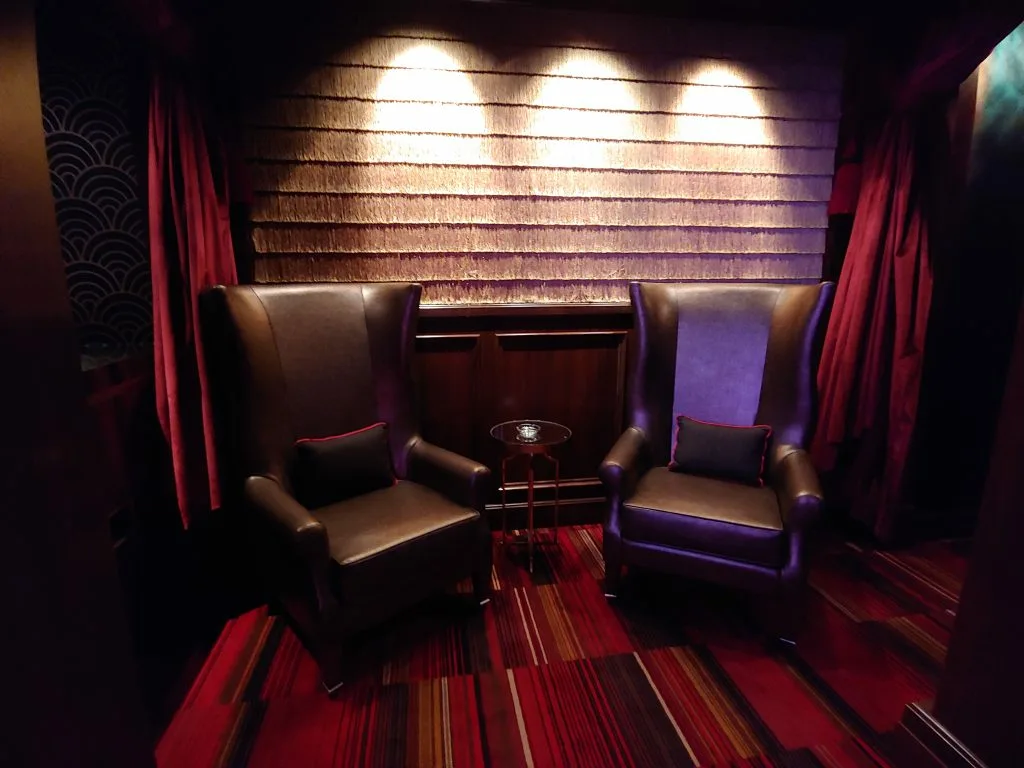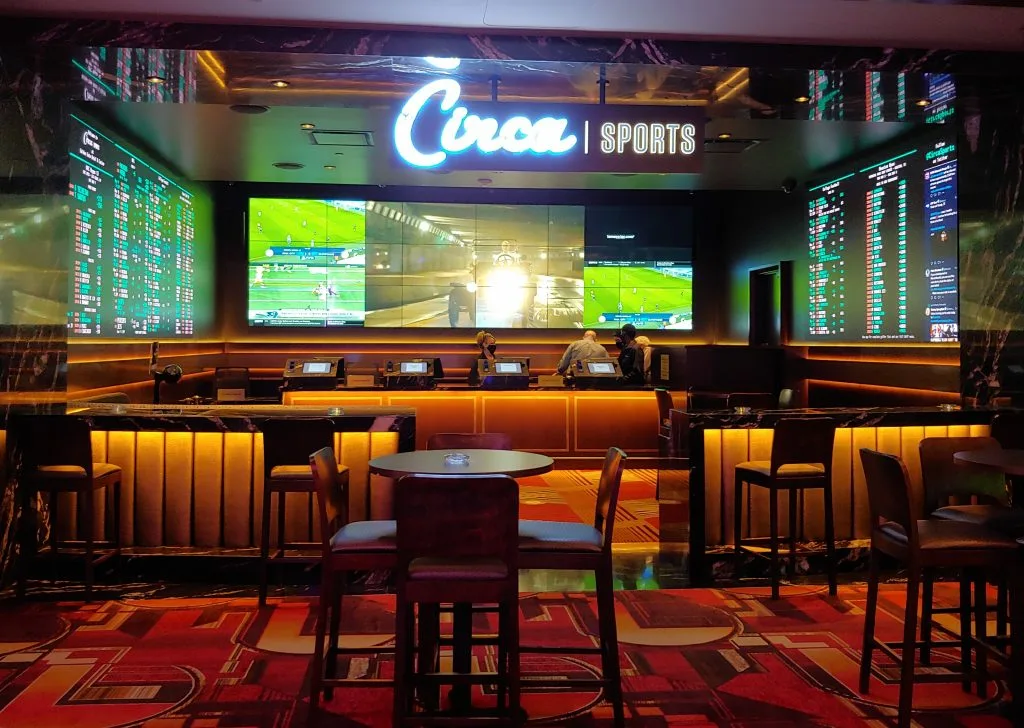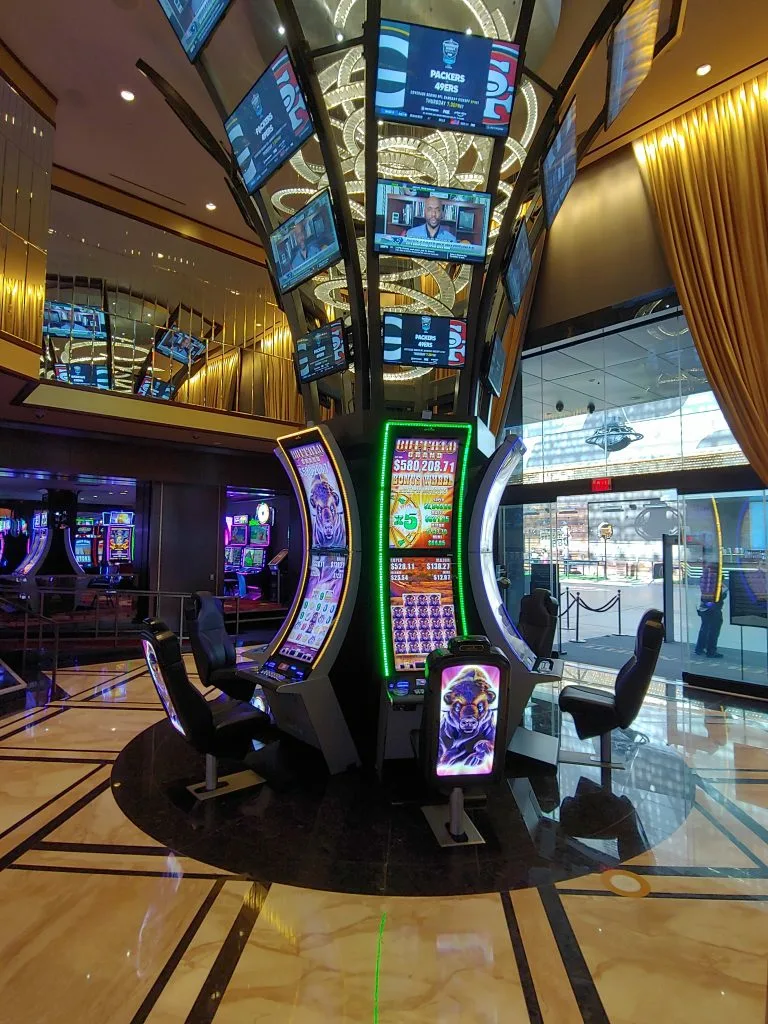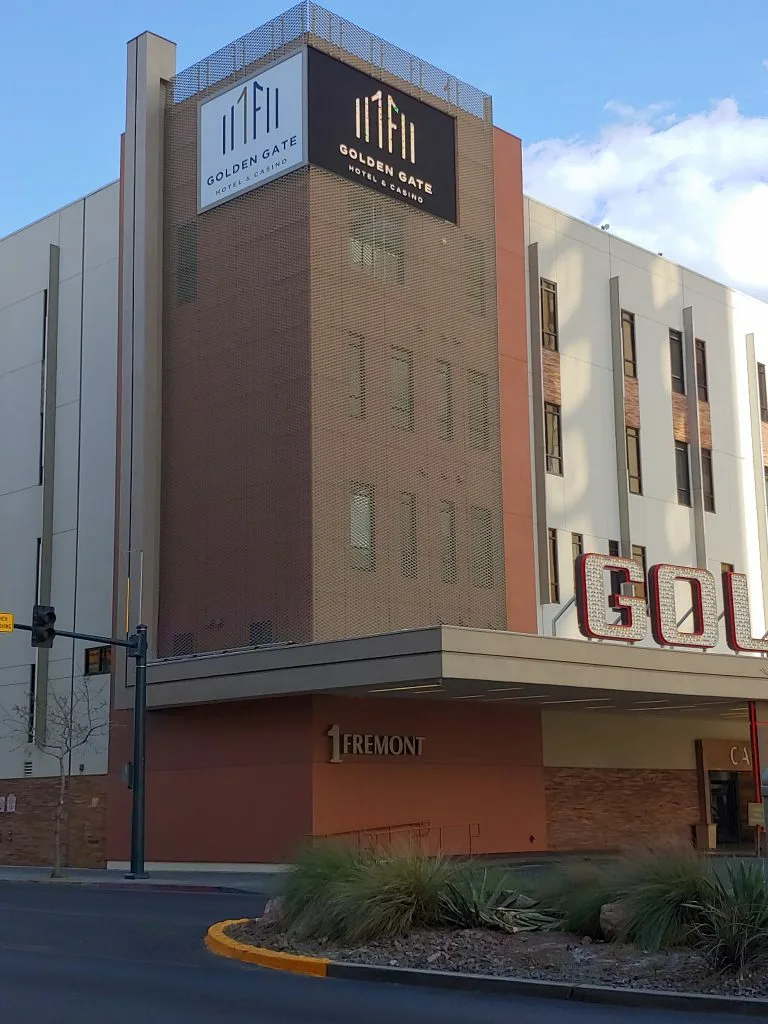 Golden Nugget
Located in the heart of downtown Las Vegas, the prestigious Golden Nugget stands as the epitome of luxury and entertainment. As the flagship of downtown, this full-service resort boasts the largest hotel and casino floor in the area, catering to the desires of every visitor. With its impressive amenities, including 11 diverse restaurants, the only poker room downtown, an independent sportsbook, a rejuvenating spa, and a unique pool where guests can have the thrilling experience of swimming with sharks, Golden Nugget offers an unforgettable stay. Among its many attractions, the casino proudly holds the title for housing the widest variety of $5 table games, ensuring an exhilarating gambling experience for all enthusiasts. For a comprehensive review of this remarkable establishment, delve into our detailed article on Golden Nugget casino and hotel.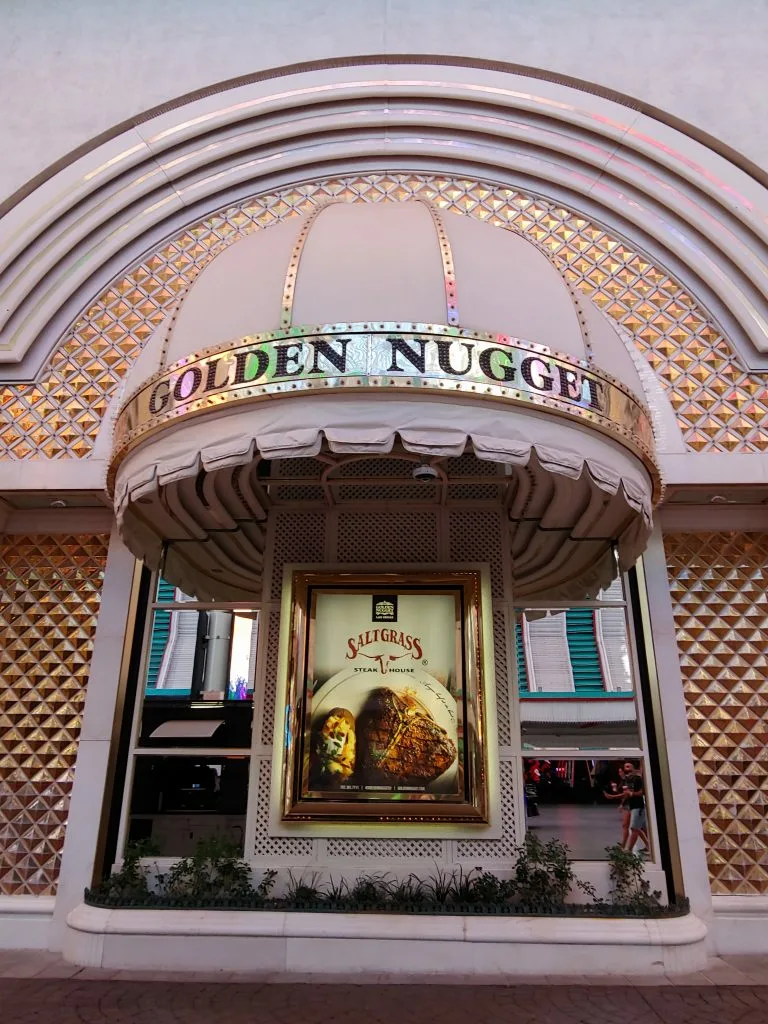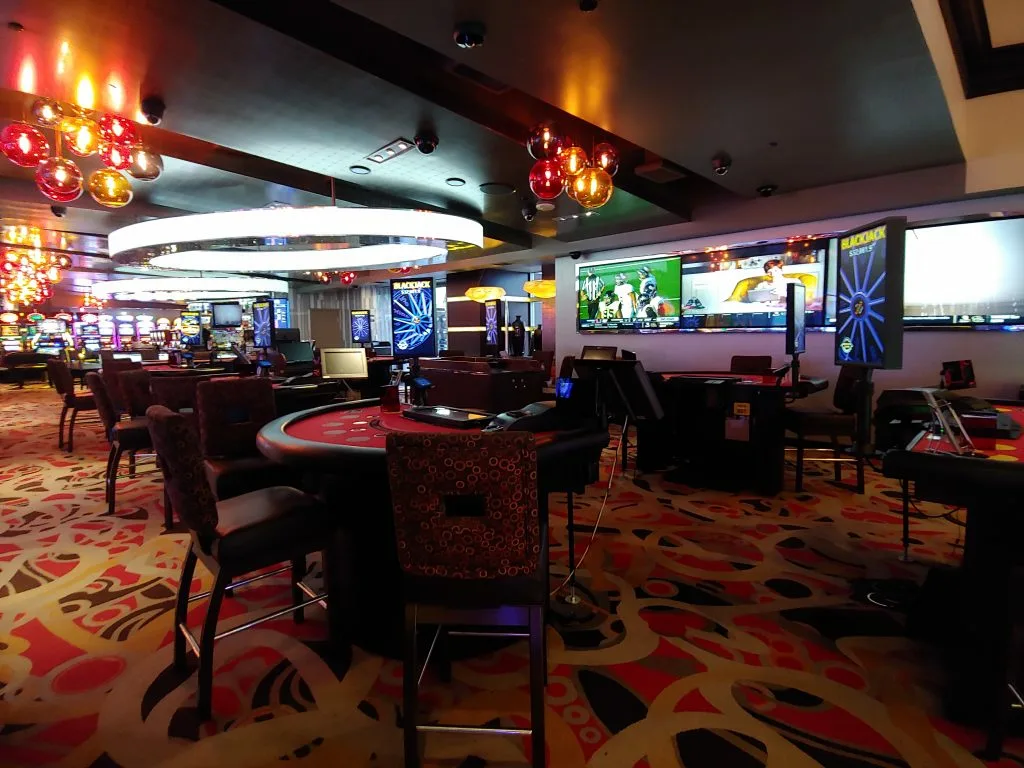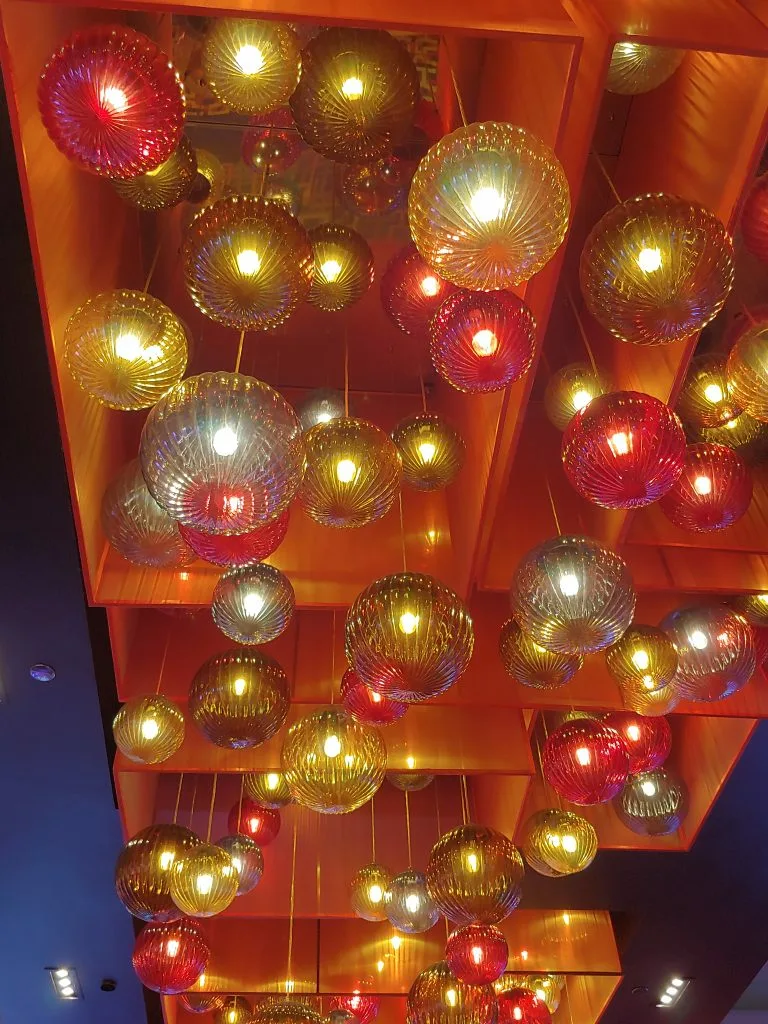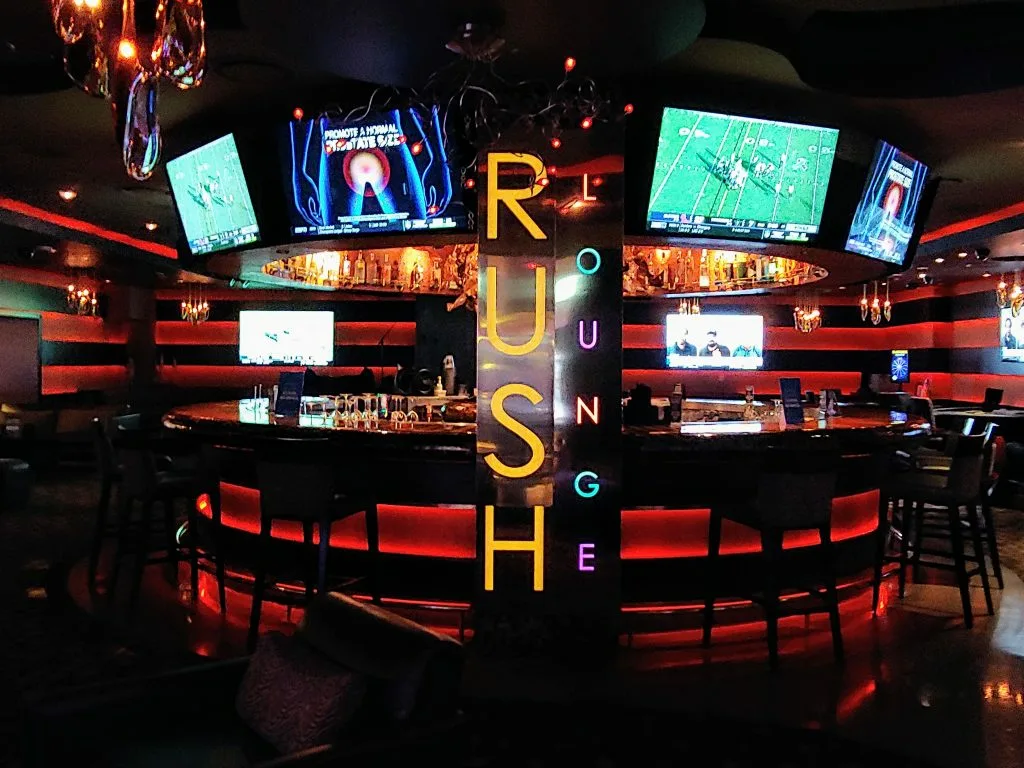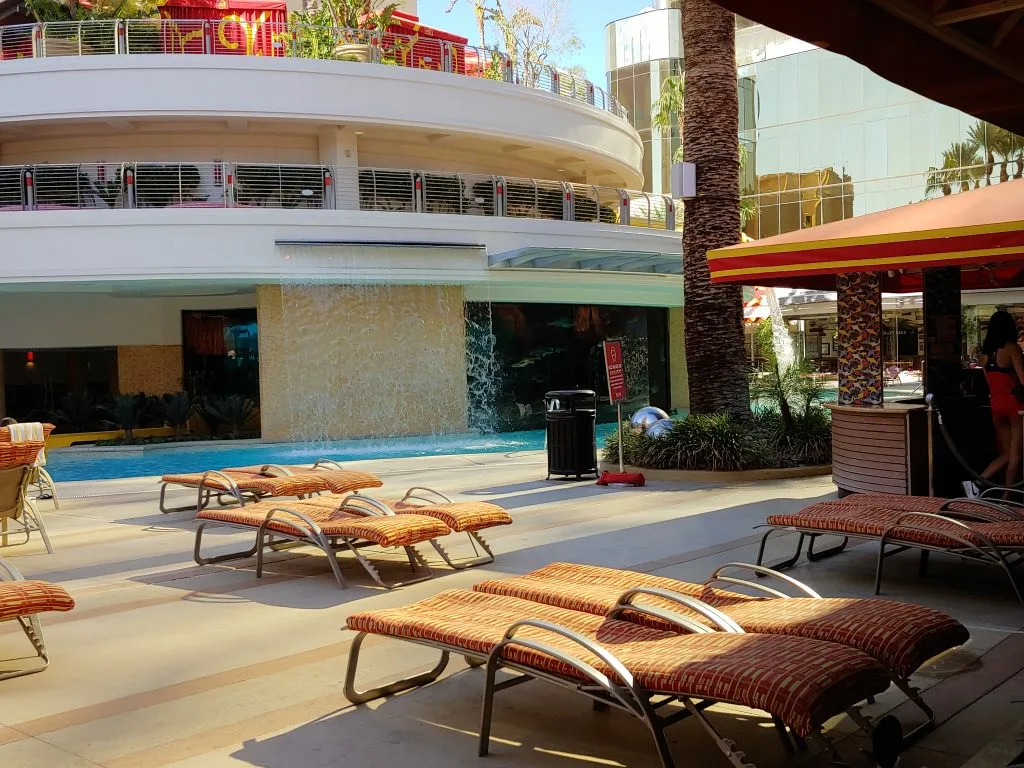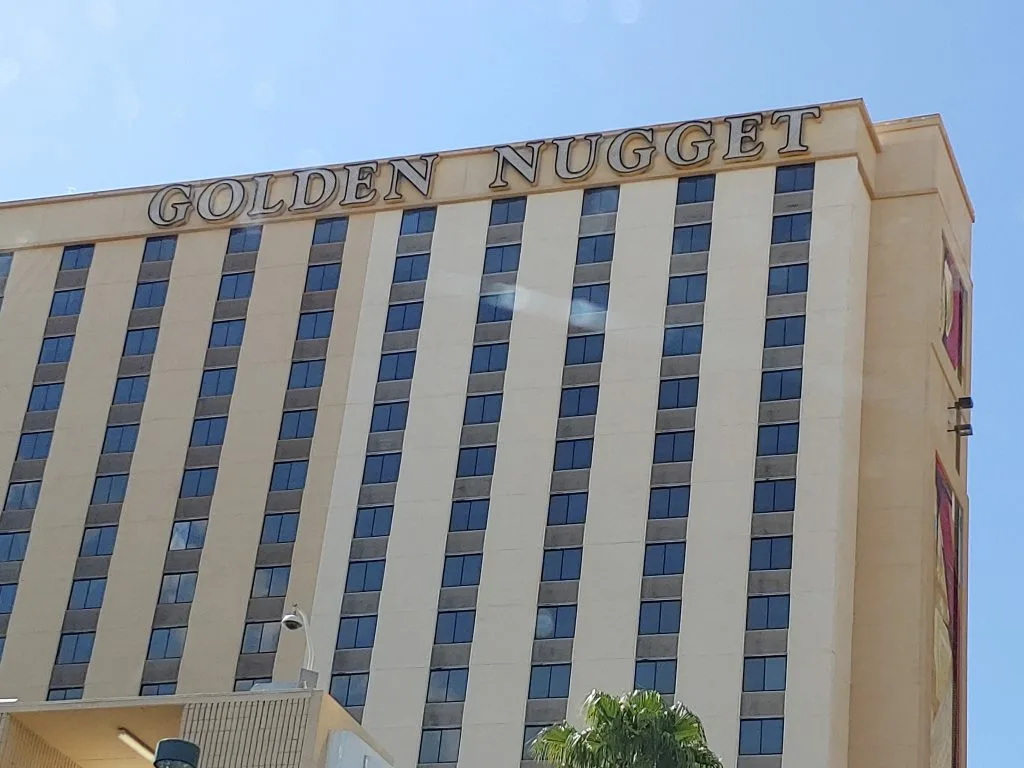 Main Street Station
I had the pleasure of visiting Main Street Station, a charming property owned by Boyd Gaming. Situated just a block north of the iconic Fremont Street Experience, on Main Street, it offers a convenient location for those looking to explore the heart of Las Vegas. One of the unique features of Main Street Station is the connecting bridge to California, another fantastic Boyd Gaming casino. This bridge spans over Main Street, creating seamless access between the two establishments. Upon entering Main Street Station, I was delighted to find a vibrant gaming floor with eight table games. What caught my attention was the fact that the pit is only open from Friday through Sunday, providing an exclusive and intimate gaming experience during those days. For enthusiasts of the popular dice game, Main Street Station offers craps with an impressive 20 times odds, the highest in all of Las Vegas. This makes it a must-visit destination for craps aficionados seeking exciting gameplay and generous odds. In addition to the thrilling table games, Main Street Station boasts a diverse selection of video poker options. Their collection includes the popular 9/6 Jacks or Better, ensuring that video poker enthusiasts have a satisfying array of choices. Whether you're a seasoned player or a newcomer to the world of poker, Main Street Station has something to cater to your preferences. If you're interested in discovering more about Main Street Station casino and hotel, I highly recommend perusing our detailed review. It provides valuable insights into the amenities, atmosphere, and overall experience offered by this captivating Boyd Gaming property. Don't miss out on the opportunity to explore Main Street Station and indulge in its unique blend of gaming excitement and warm hospitality.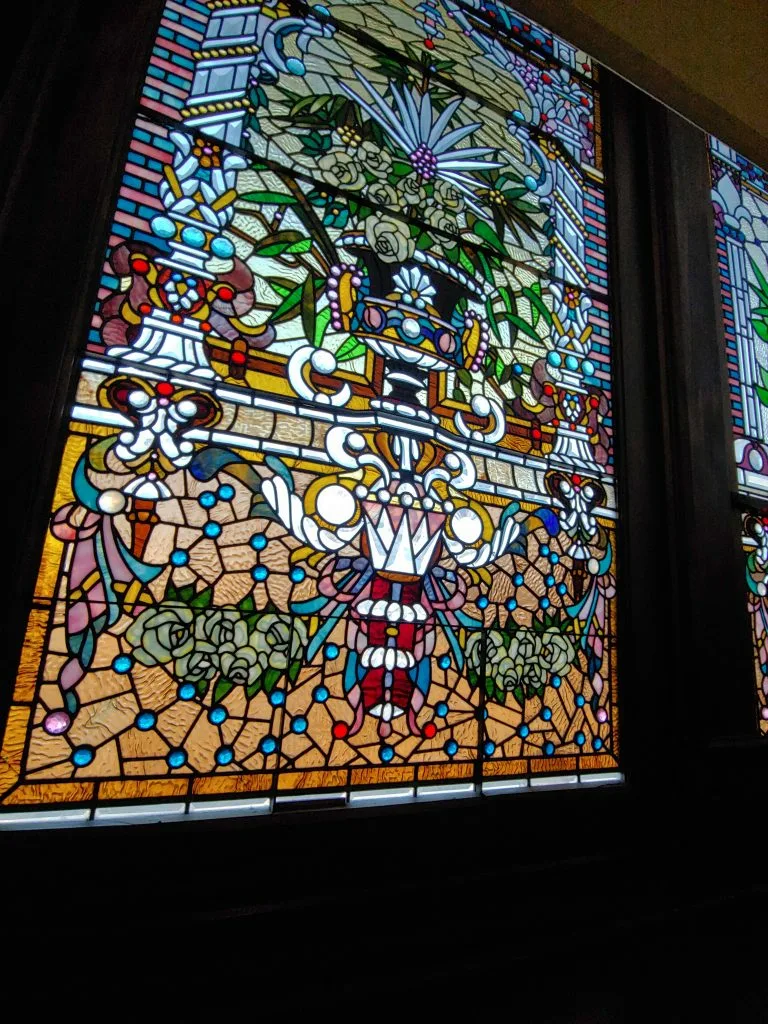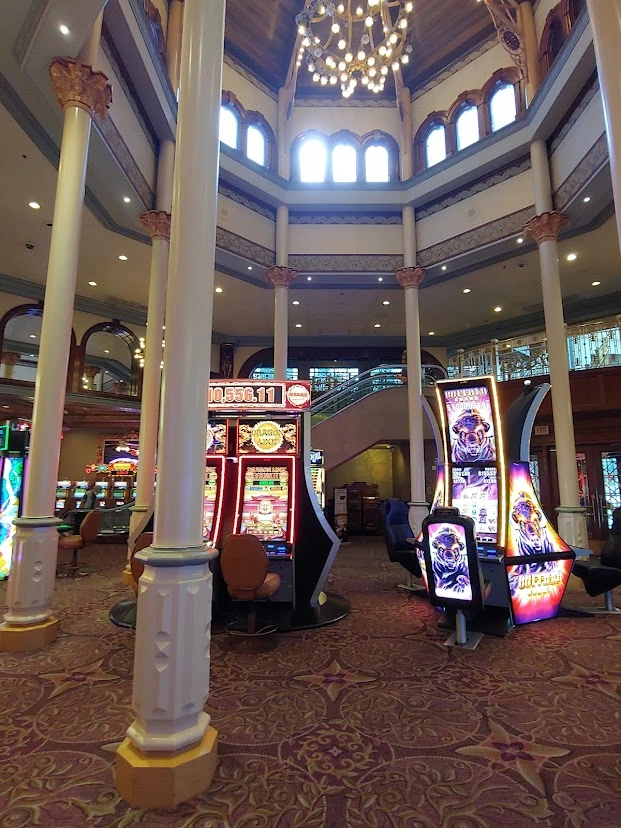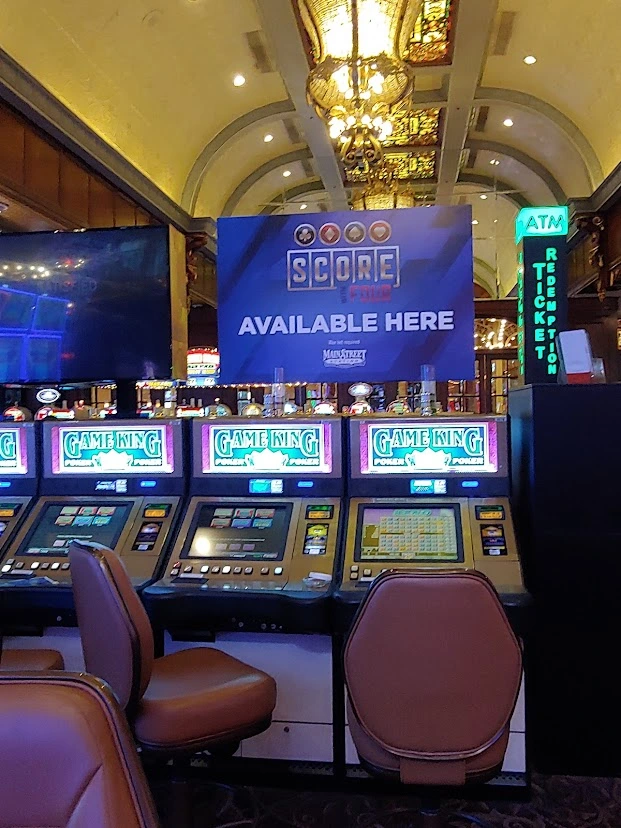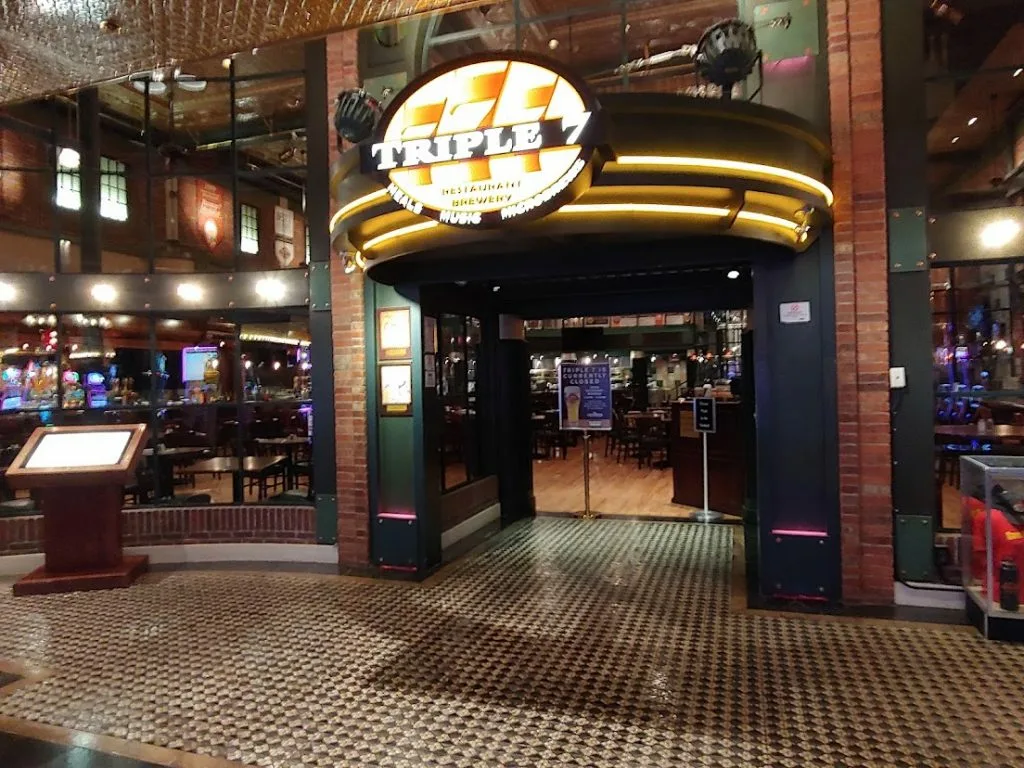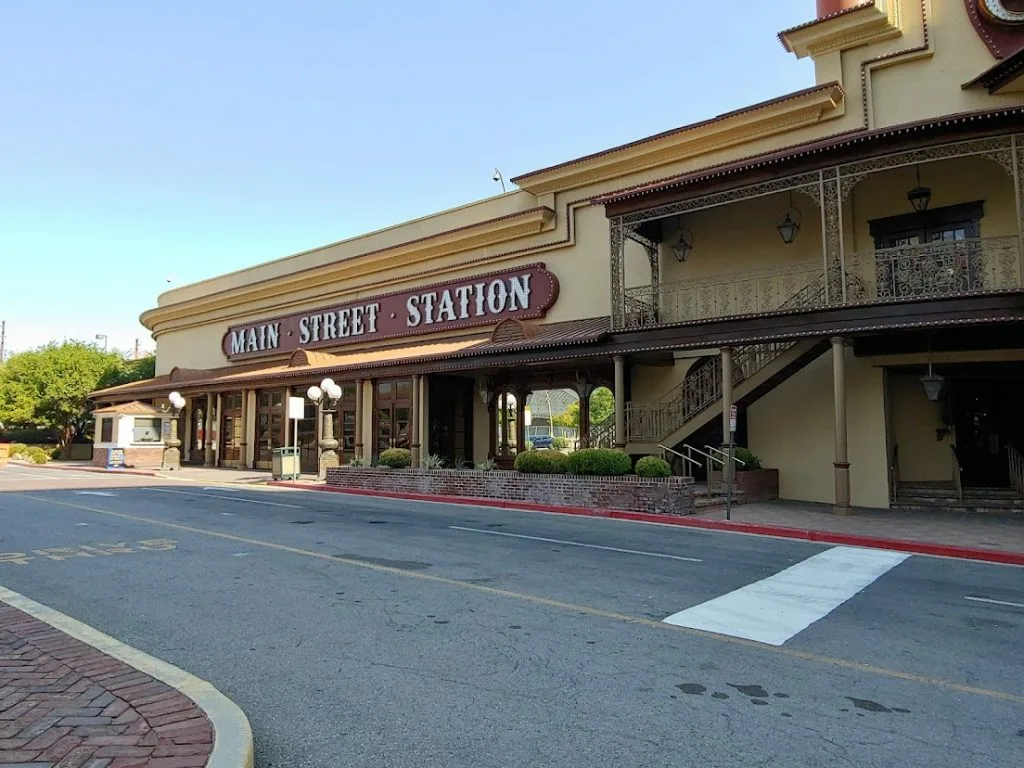 Plaza
Plaza, located at the heart of Las Vegas where it all started, is a timeless casino that exudes a sense of value and tradition. Situated on the grounds of the former train station at Main Street and Fremont Street, Plaza stands as a testament to the city's rich history. What sets Plaza apart is its reputation for offering the finest video poker game in all of Las Vegas. The bars within Plaza boast a plethora of pay tables, many of which surpass the impressive 99% payout rate. When it comes to Craps, Plaza stands out by providing players with an opportunity to enjoy 10 times the usual odds. For fans of traditional blackjack, Plaza is the place to be, as all of their tables pay out a generous 3/2. Additionally, Plaza features a dedicated keno lounge and is home to downtown's exclusive bingo room, offering a diverse range of gaming options for all types of casino enthusiasts. To accommodate guests, Plaza boasts approximately 1000 well-appointed hotel rooms, ensuring a comfortable and enjoyable stay for every visitor. For a comprehensive overview of everything Plaza has to offer, be sure to delve into our detailed Plaza casino and hotel review.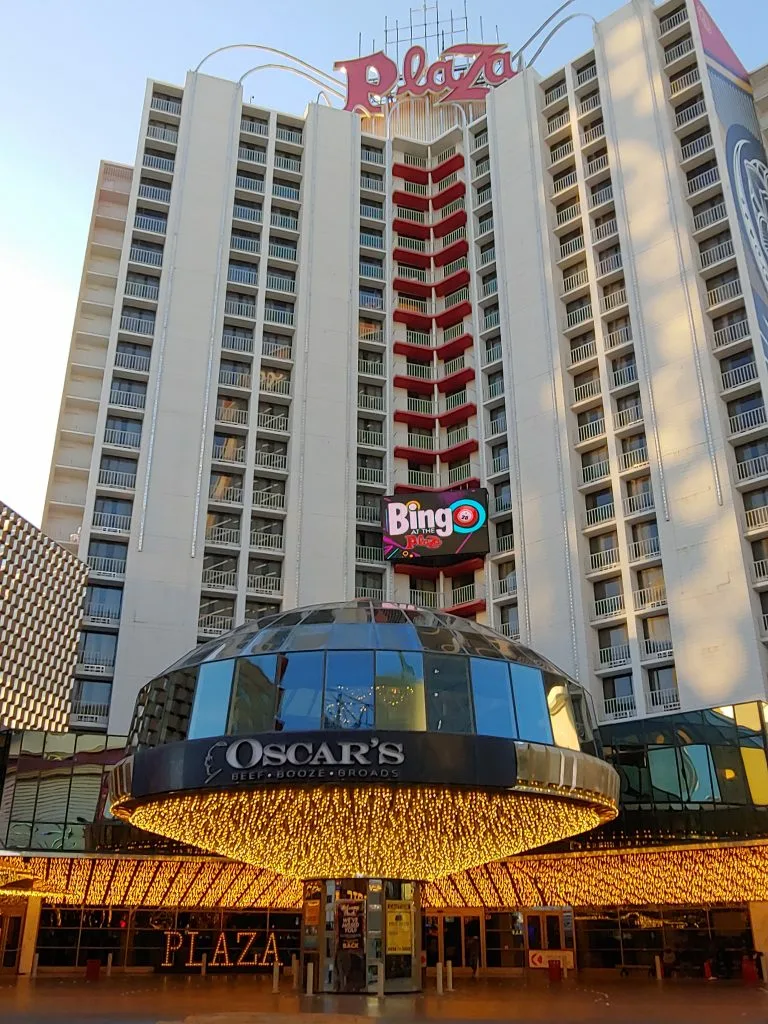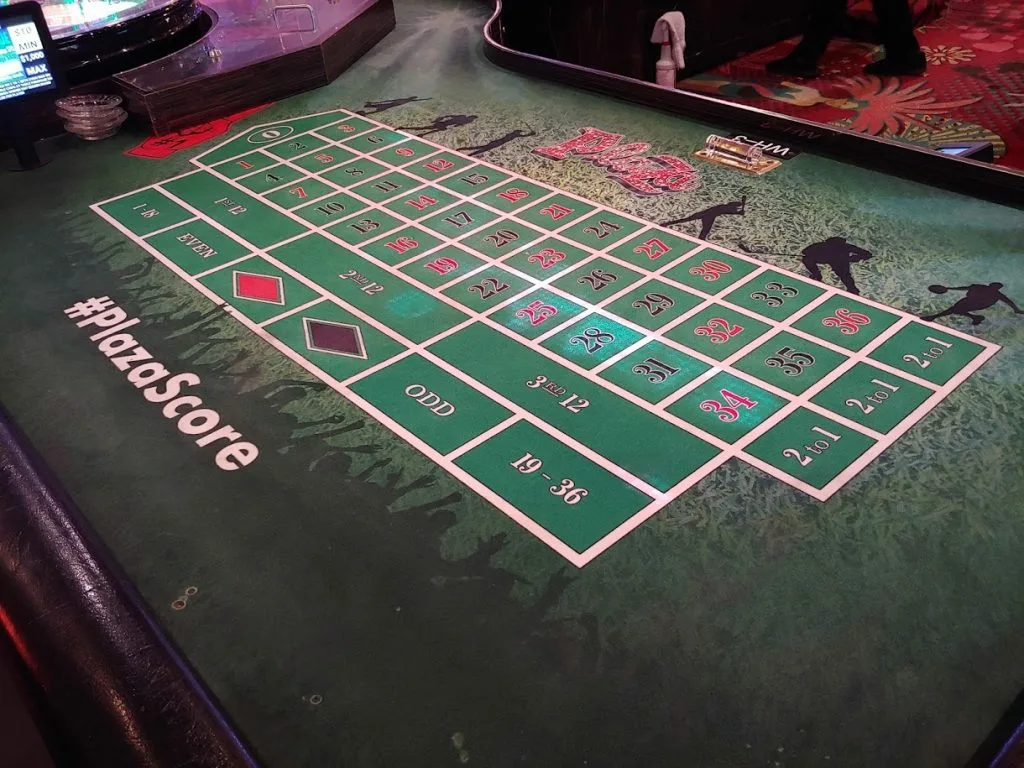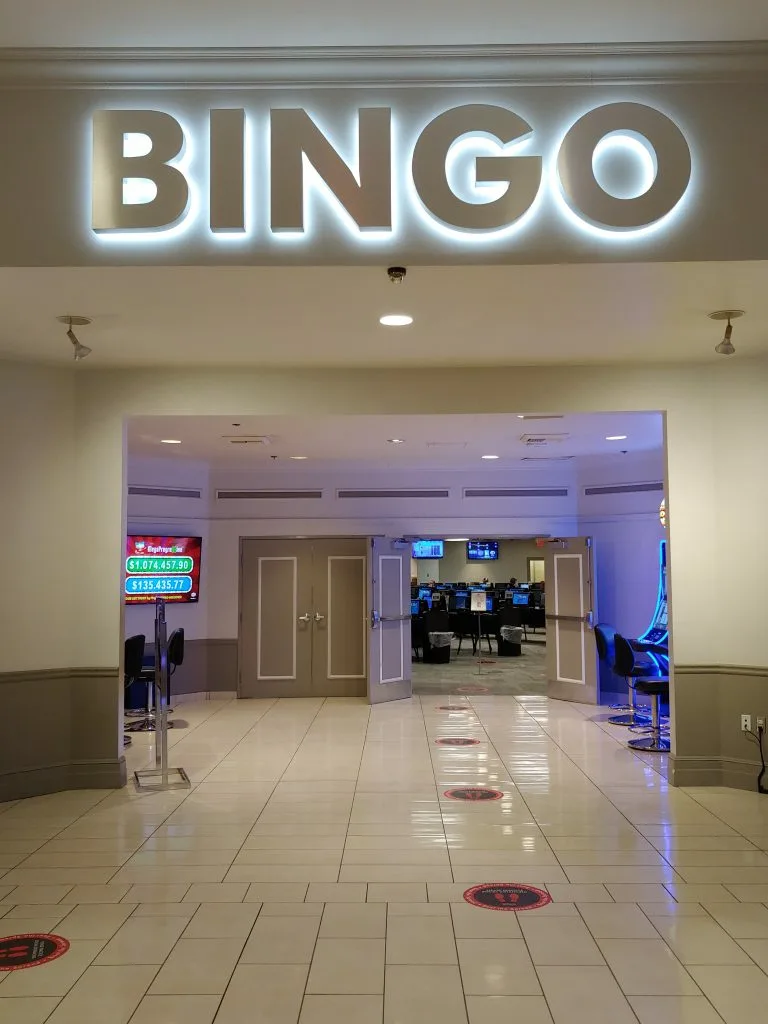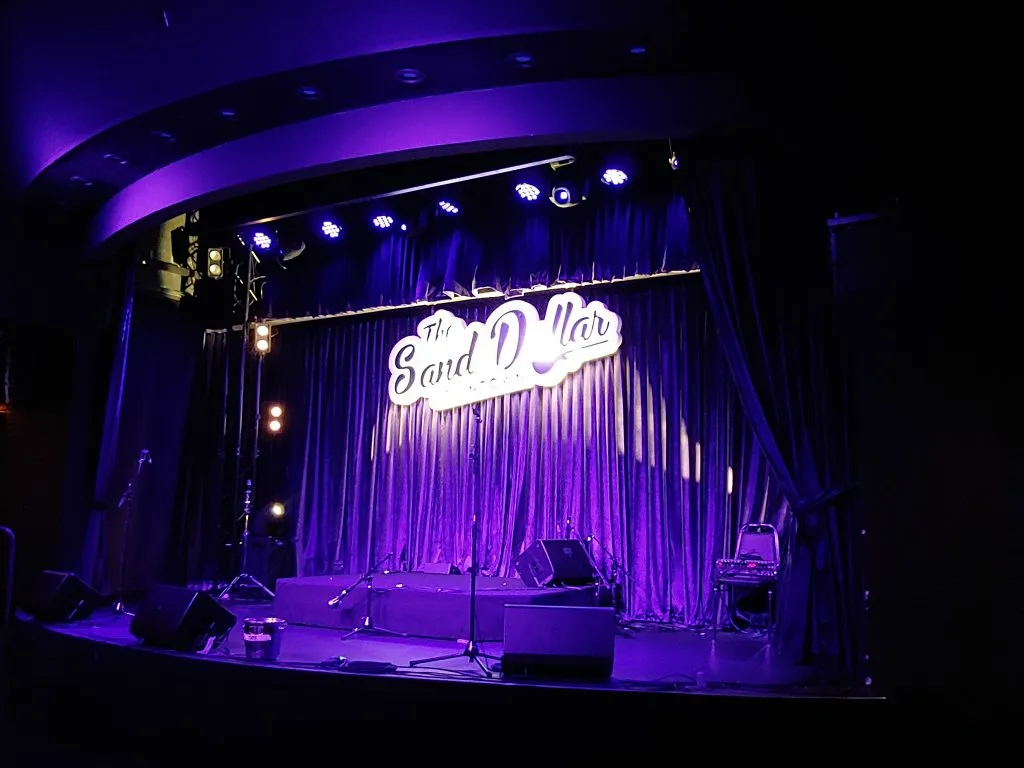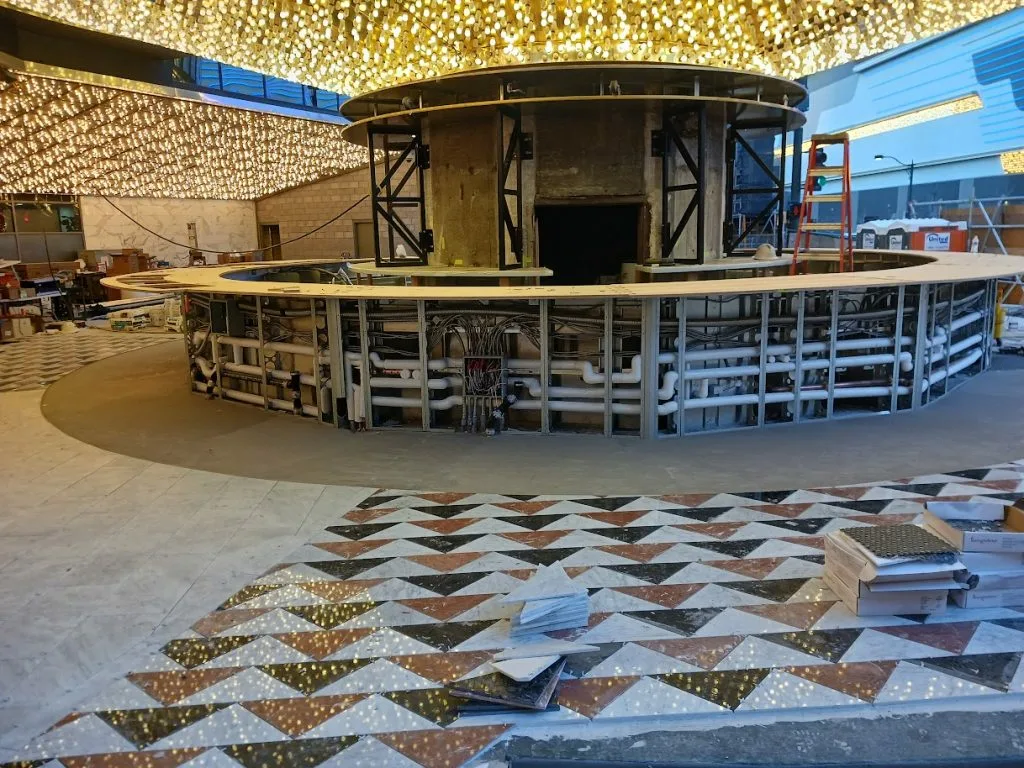 The D
The Fremont Street Experience is home to The D, a lively two-story casino situated on the eastern end. The ownership of The D casino falls under the same company as Circa and Golden Gate. It's worth noting that all blackjack games at The D, including Free Bet, pay out at a generous 3/2 ratio. Craps enthusiasts will be pleased to find that the casino offers impressive 10 times odds on the game. Those looking for excellent value in video poker should make their way to Vue Bar, which is renowned for its top-notch offerings. As you ascend to the second floor of the casino, you'll be transported back in time with its nostalgic music and classic Sigma Derby machine. Additionally, The D boasts three delightful restaurants and a cozy hotel for patrons seeking a complete experience. For a more detailed account of The D casino, feel free to peruse our comprehensive review.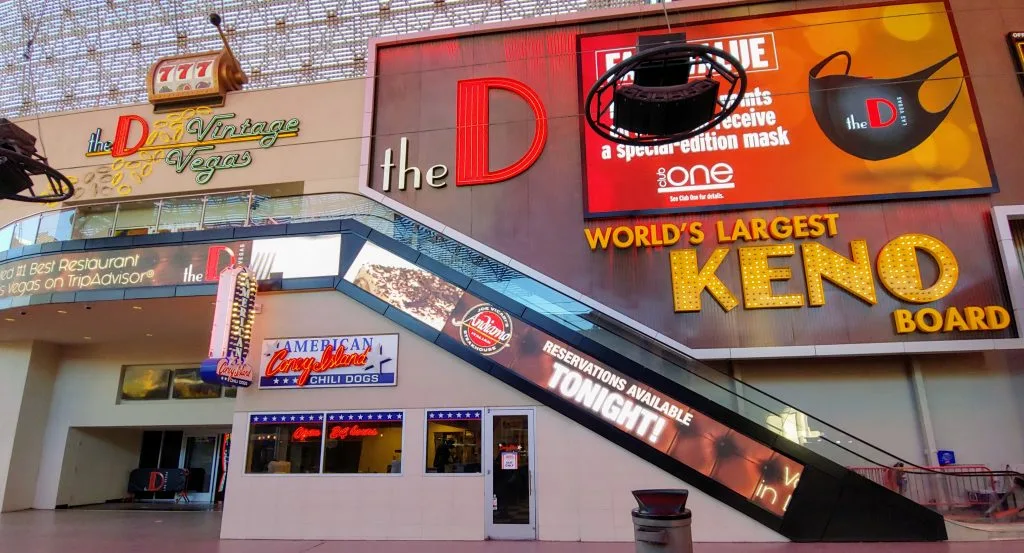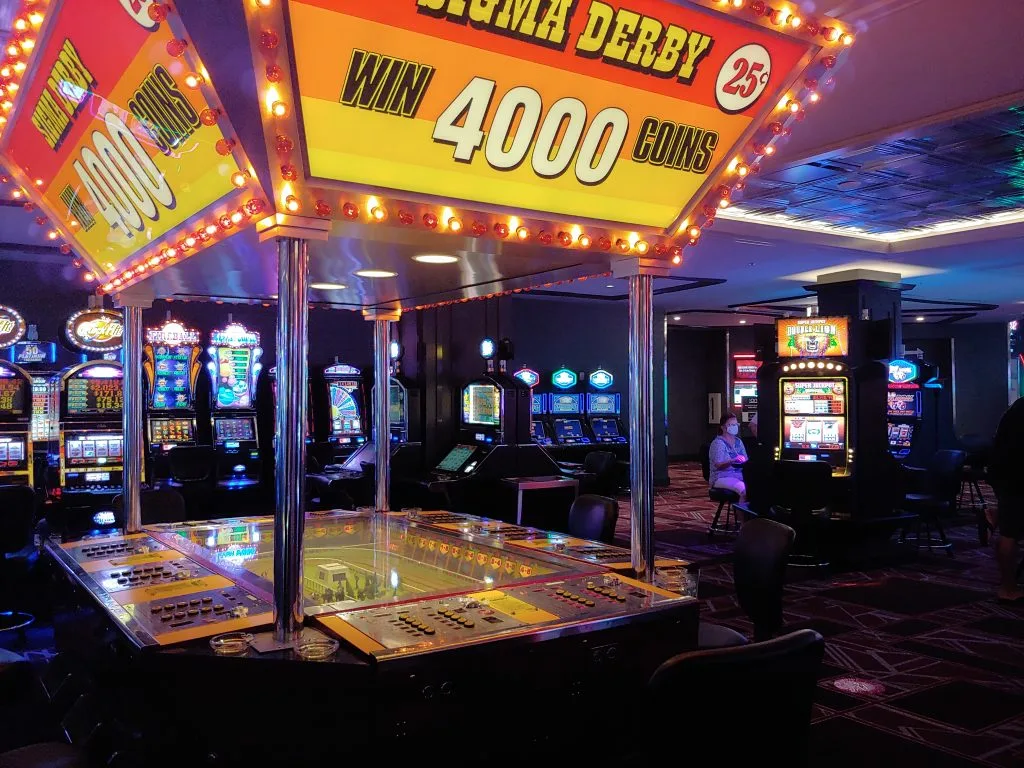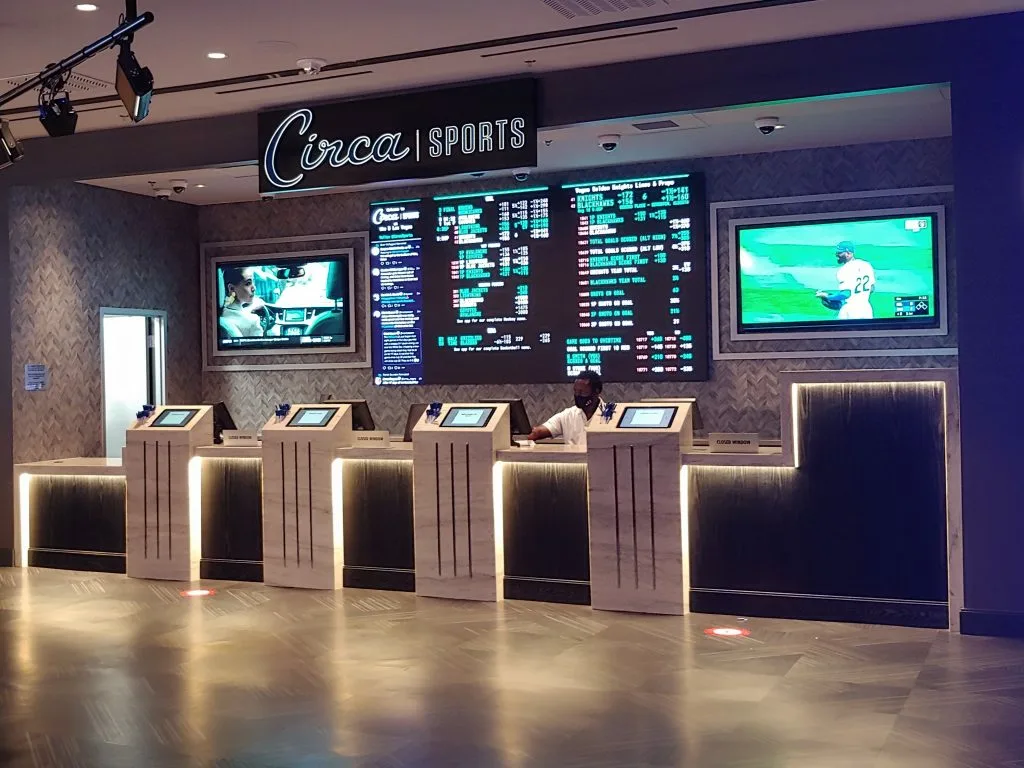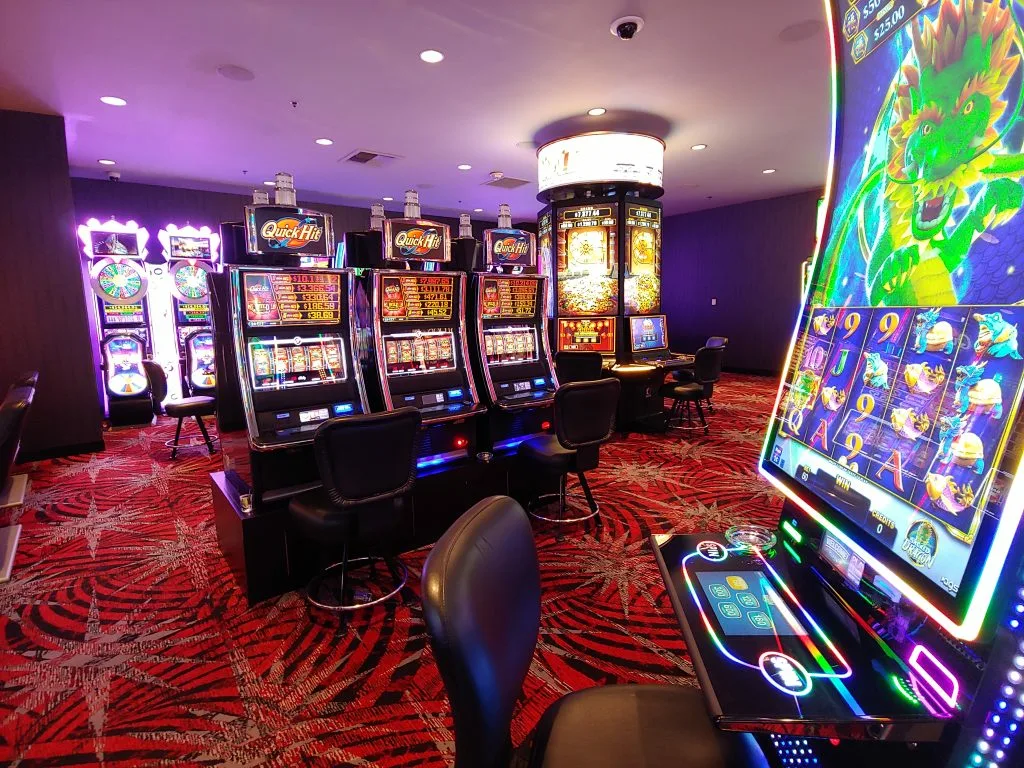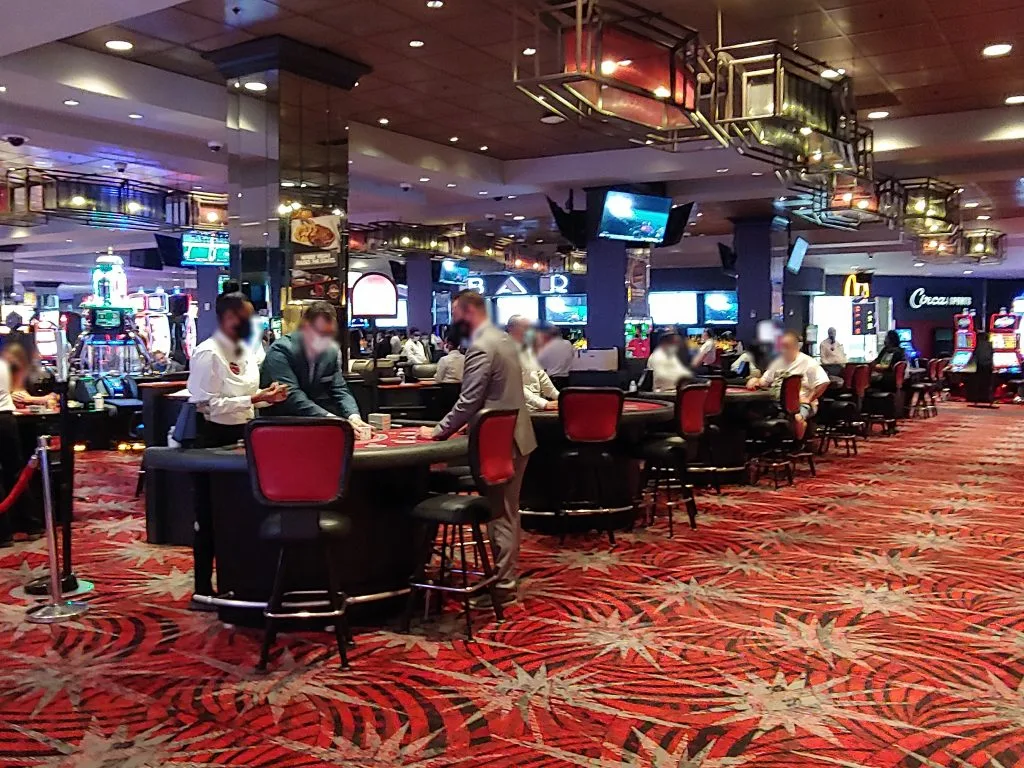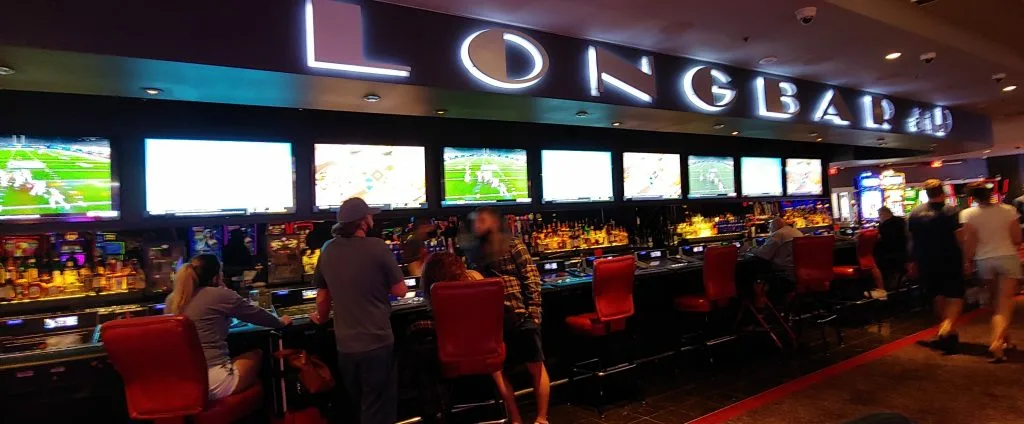 Downtown casinos offer a wide range of captivating entertainment options.
Two casinos located in the downtown area frequently hold performances. Four Queens and Golden Nugget, situated on Fremont Street, offer various live entertainment options.
At Four Queens, you can catch two fantastic shows. The first one, Mike Hammer Comedy Magic, starts at 7pm. If you're looking for something later in the evening, Hypnosis Unleashed Starring Kevin Lepine begins at 9pm. You'll find both performances in the showroom, conveniently located near the front desk towards the back of the casino. These shows run from Tuesday to Saturday, so you have plenty of opportunities to enjoy them. Just keep in mind that they're not available on Sundays and Mondays.
Gordie Brown, the Golden Nugget's featured performer, takes the stage every Thursday and Saturday evening at 7:30pm. Additionally, various other captivating entertainment acts are regularly introduced throughout the year.
Additional choices for entertainment in the heart of the city's center.
In Downtown Las Vegas, there are also other things to do and a handful of performances to enjoy. Certain activities, including concerts and the captivating Viva Vision light shows on Fremont Street, can be experienced for free.
Neonopolis, located at 450 E Fremont Street, is a vibrant and energetic destination in the heart of the city.
Neonopolis, situated at the bustling junction of East Fremont and Las Vegas Boulevard, boasts a variety of exciting entertainment options. Operating every day of the week, Axehole Vegas offers an exhilarating indoor axe-throwing experience that runs from 10am until midnight. During hourly sessions, visitors have the opportunity to try out an array of weapons, such as spears, ninja stars, metal throwing cards, shovels, and, naturally, the iconic axe. For those seeking a release of pent-up frustration, there is even a smash room where you are granted 15 minutes to obliterate everything in your surroundings.
In Downtown Las Vegas, inside the Notoriety Theater, there are seven showrooms where you can catch a variety of performances, including comedy shows. These shows usually run for about 75 to 90 minutes, providing plenty of entertainment. If you're planning to attend, make sure to arrive early as the doors open 30 minutes prior to showtime. This gives you ample time to find your seat and settle in before the performance begins. So, whether you're in the mood for laughter or any other kind of live entertainment, the showrooms at Notoriety Theater have got you covered.
Experience the incredible performances at Notoriety Theater, beginning promptly at 7pm.
Experience the mesmerizing world of Garry & Janine Carson's extraordinary magic show, where reality fades away. Wednesday – Saturday
This is a show that is suitable for the whole family and is filled with incredible tricks, laugh-out-loud humor, and lots of chances for the audience to get involved.
Downtown Comedy Lounge  (21+) Fridays & Saturdays
Comic performers featured on popular television shows such as America's Got Talent, Last Comic Standing, Comedy Central, and Netflix.
Diva Royale  (18+) Fridays & Saturdays
These talented performers, known as drag queens, are ready to captivate your audience and embody beloved icons such as Nicki Minaj, Dolly Parton, Whitney Houston, Celine Dion, and a multitude of other stars during their spectacular stage shows.
Experience live performances at Notoriety Theater starting at 8pm.
Chris Brown's Las Vegas locale. (21+) Fridays
Since his beginning in South Texas until his first appearance in Sin City in 2011, Chase Brown has ultimately discovered the ideal place to showcase his alluring and captivating manner.
Scarlet Velour Cabaret Performance  (18+) Fridays & Saturdays
Featuring a seductive and alluring aura, the Red Velvet Burlesque Show offers a delightful fusion of traditional and contemporary adult amusement. This event showcases a diverse range of performances, including elaborate burlesque routines and captivating cabaret displays.
Catch performances at Notoriety Theater commencing at 9pm.
The incredible performance called Hip-Nosis featuring the talented Justin Tranz. Thursday – Saturday
Justin has been the main act in Las Vegas for more than a decade and a half, showcased in the highest-rated show ever on Playboy TV called "The Extreme Truth," and holds the distinction of being the sole hypnotist to have his own Broadway production. Don't miss out on this captivating performance suitable for all age groups.
Hunk-O-Mania  (21+) Fridays & Saturdays
Hunk-O-Mania, a scintillating male revue, stands out in Downtown Las Vegas for its fearless invitation to audience members to join the performers on stage, providing an exhilarating, hands-on experience. It is renowned as the ultimate interactive male revue in town.
Frequently Asked Questions about the casino and hotel in downtown Las Vegas.
How many casinos are in downtown Las Vegas?
In downtown Las Vegas, you'll find a bustling hub of entertainment with a total of 12 casinos to choose from. Some of these iconic establishments include Binion's, California, Circa, Downtown Grand, El Cortez, Four Queens, Fremont, Golden Gate, Golden Nugget, Main Street Station, Plaza, and The D. Each casino offers its own unique atmosphere and gaming experience, ensuring that visitors have a wide variety of options to suit their preferences. Whether you're looking for classic table games, modern slot machines, or lively nightlife, downtown Las Vegas has it all. From the historic charm of El Cortez to the glitz and glamour of Circa, there's something for everyone in this vibrant casino district. So gather your friends, try your luck, and immerse yourself in the thrilling world of downtown Las Vegas casinos.
Do all downtown Las Vegas casinos have hotels?
Indeed, each of the 12 casinos located in downtown Las Vegas offers accommodation options within their premises.
What is the best casino in downtown Las Vegas for $5 table games?
In downtown Las Vegas, Golden Nugget boasts the most extensive array of $5 table games available.
Are all downtown Las Vegas casinos at Fremont Street Experience?
Just seven out of the twelve downtown Las Vegas casinos are located within the boundaries of the Fremont Street Experience, while the remaining five establishments can be found just one block away.
Do any downtown Las Vegas casinos have shows?
Entertainment can be found at Downtown Grand, Four Queens, Golden Nugget, and Plaza, where they have showrooms. Additionally, Neonopolis hosts various shows.
What are the top spots for video poker in downtown Las Vegas?
In my exploration of the local casinos, I stumbled upon an intriguing discovery at the Plaza. They offer a captivating game called Joker Poker, where players can indulge in the excitement of a full-pay version. With flawless strategy and five coins wagered, this game boasts an impressive return rate of 100.65%. The Plaza doesn't stop there, though, as it is also the residence of numerous other video poker games that exceed the 99% mark, ensuring an enthralling gambling experience. A similar gem can be found at Four Queens, where video poker enthusiasts can revel in the delight of games that pay out over 100%.
What are the best craps odds in downtown Las Vegas? 
Main Street Station provides a craps odds that is 20 times higher, while Downtown Grand, El Cortez, Golden Gate, Plaza, and The D offer a craps odds that is 10 times higher.
Is Fremont Street Experience safe? 
Safety in a city environment is influenced by a variety of elements. In the case of downtown Las Vegas, the influx of visitors ensures a fairly secure area. Nonetheless, it is crucial to remain vigilant and cognizant of one's surroundings. It is advisable to avoid venturing too far away from the primary tourist hotspots.
Is there free entertainment on Fremont Street Experience?
The Fremont Street Experience offers hourly spectacles on its Viva Vision displays. Moreover, visitors can enjoy complimentary performances such as live performances by local talents and renowned artists from across the nation.
Is there free parking in downtown Las Vegas?
In downtown Las Vegas, certain groups are eligible for complimentary parking. This perk is extended to visitors staying at hotels or dining at restaurants, as well as members of the casino players club who hold higher tiers. Additionally, it is possible to come across free parking for a limited duration, typically an hour or two. However, if you don't fall within these categories, be prepared to shell out a minimum of $10 to secure parking at a downtown Las Vegas casino. Keep in mind that prices may escalate on weekends or when special events are taking place.
The information provided was last updated on August 15, 2023, by Kristina Mehaffey.