3131 Las Vegas Boulevard, Las Vegas, Nevada | Dial 702-770-7000 | The magnificent Encore Resort
I want to tell you about Encore, which is an exciting new addition to the Wynn Casino. While they are located at the same address, it's important to note that Wynn and Encore each have their own separate and distinct casino floors. When you visit these properties, you'll be delighted to find a fantastic array of options for dining, shopping, and entertainment. Now, let's dive into what Encore's casino floor has to offer. It is home to a wide variety of thrilling games, including table games, slot machines, video poker machines, a sportsbook for all the sports enthusiasts, and a dedicated poker room for those who enjoy a strategic game of cards.
Comfort is a key consideration in every aspect of Encore, making it stand out among the vast array of casinos in Las Vegas. One notable feature that sets it apart is its spacious casino floor, which offers ample room for guests to move about without feeling cramped or confined. Whether you're trying your luck at the slots or enjoying a drink at one of the bars, you'll find that there is no shortage of space to relax and unwind. Unlike other establishments where the casino floor can often feel overcrowded, Encore prioritizes a pleasant and comfortable experience for its patrons. From the moment you step foot inside, you'll notice the thought and care that has been put into creating an environment that is both inviting and spacious. So, whether you're a seasoned gambler or simply looking to have a good time, you can rest assured that Encore's casino floor will provide you with the room and comfort you desire.
Additional Casinos on the Las Vegas Strip
Bet-NV.com receives backing from memberships, sponsors, and advertisements. In case of a gambling issue, please contact 1-800-GAMBLER for help and support.
---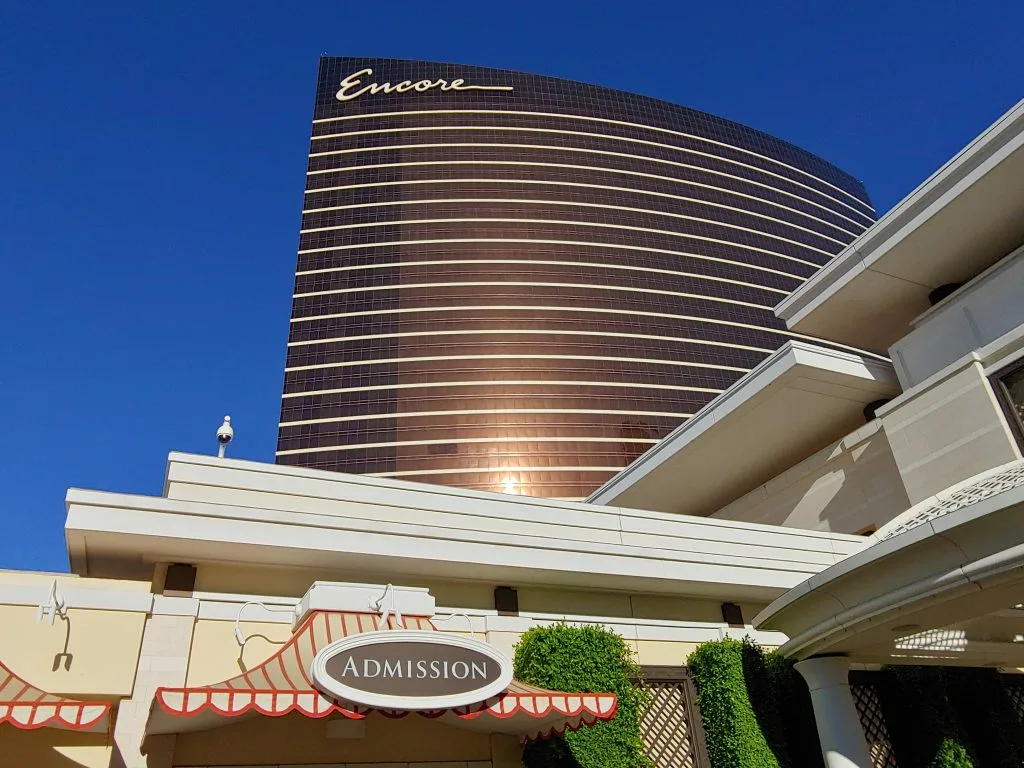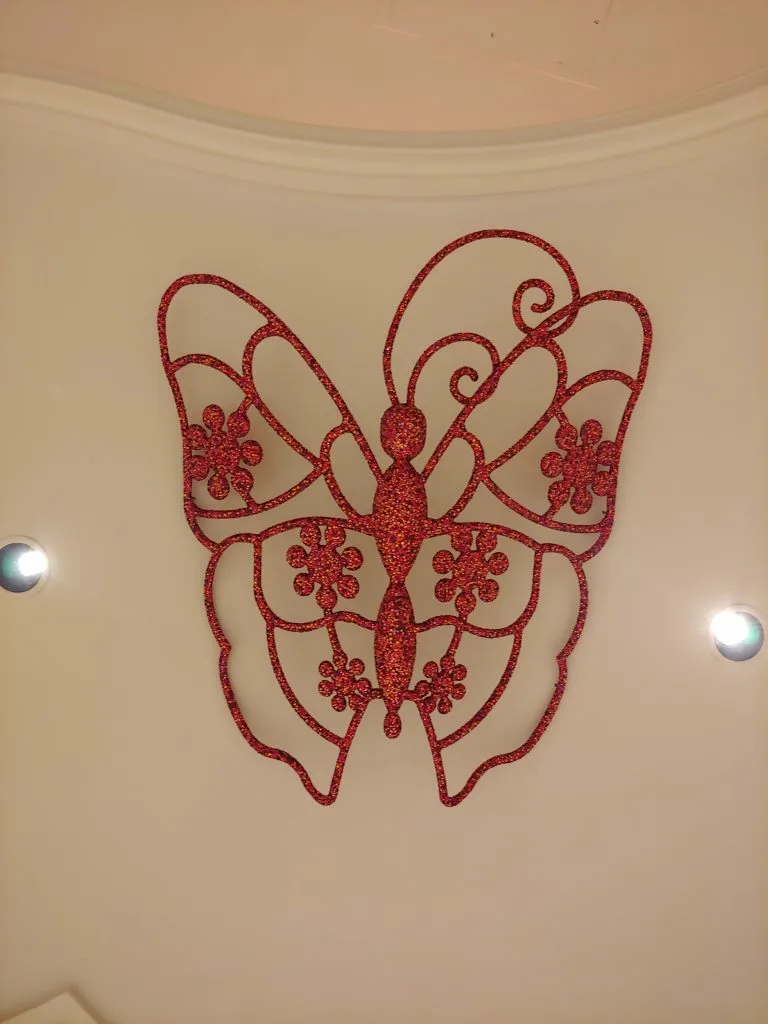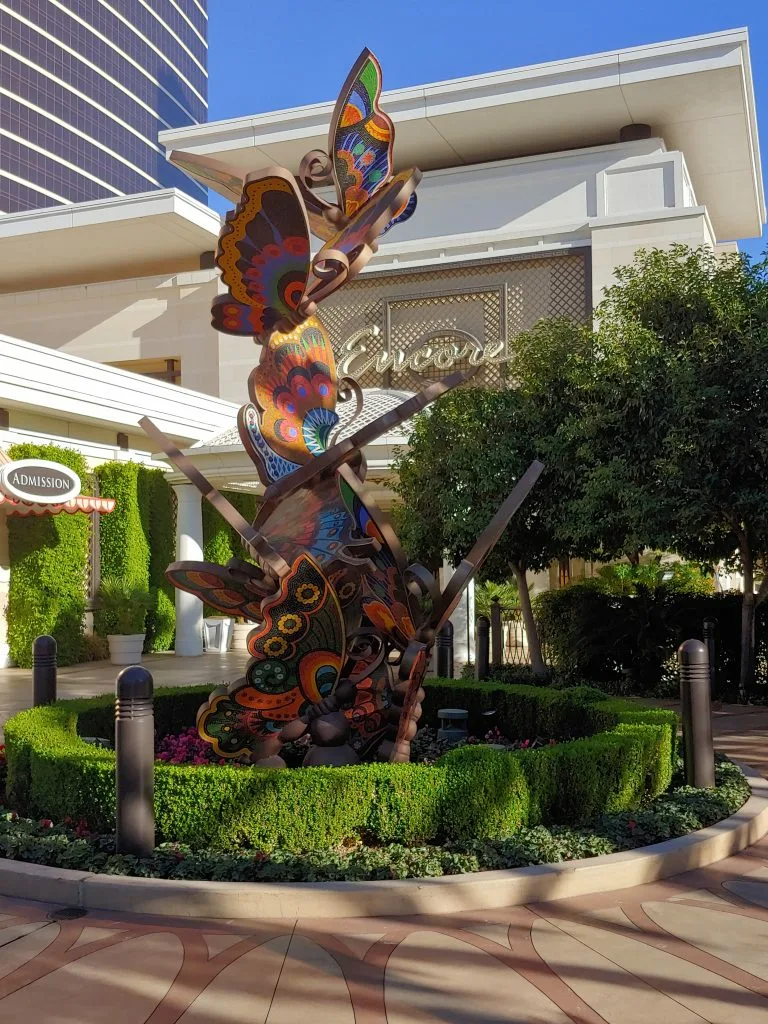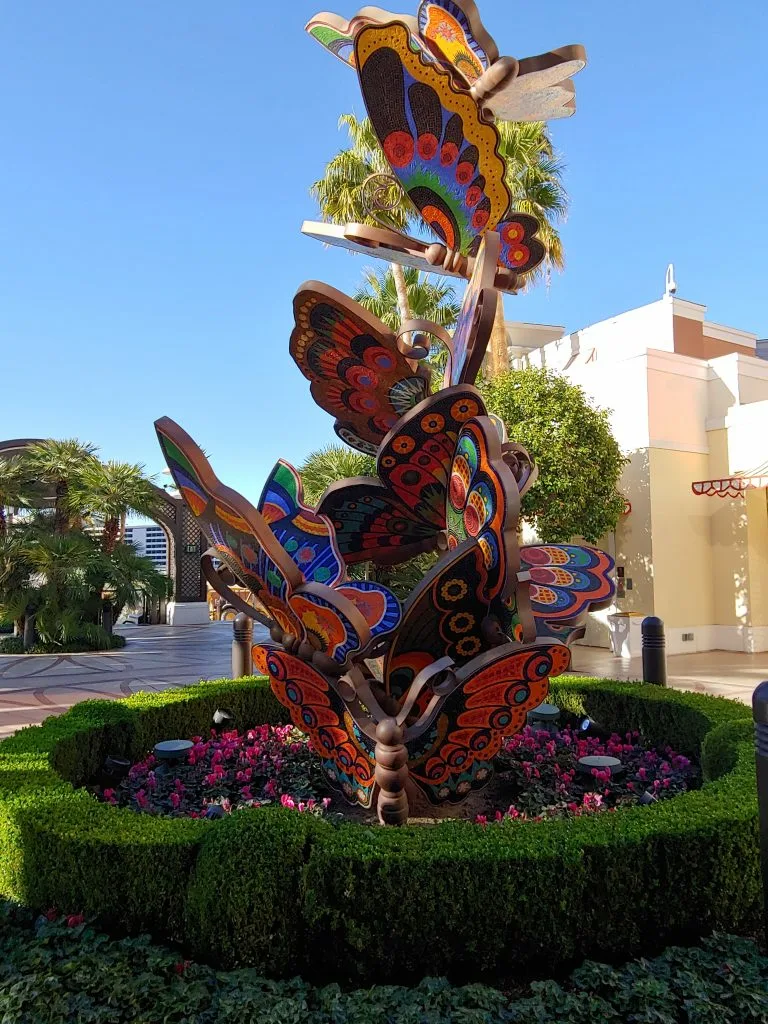 Encore casino
At the Encore, there is a variety of options available for guests to enjoy. They can choose from a range of live table games, slot machines, and video poker machines. For those who prefer poker, there is also a dedicated poker room. Additionally, sports enthusiasts can indulge in the race and sportsbook, where they will find multiple TVs and three convenient betting stations. What's more, players have the convenience of being able to create an account, deposit funds, and withdraw winnings directly from the WynnBet app, all within the Encore sportsbook.
I am delighted to inform you about Wynn Rewards, the exceptional players card employed at Wynn and Encore. As a devoted player, you will have the privilege of earning slot points, receiving complimentary slot play, and enjoying enticing offers for food and hotel accommodations. It is important to note that Wynn Rewards is an exclusive program offered solely at Wynn, Encore, Encore Boston Harbor, as well as the esteemed WynnBet online sportsbook and casino application.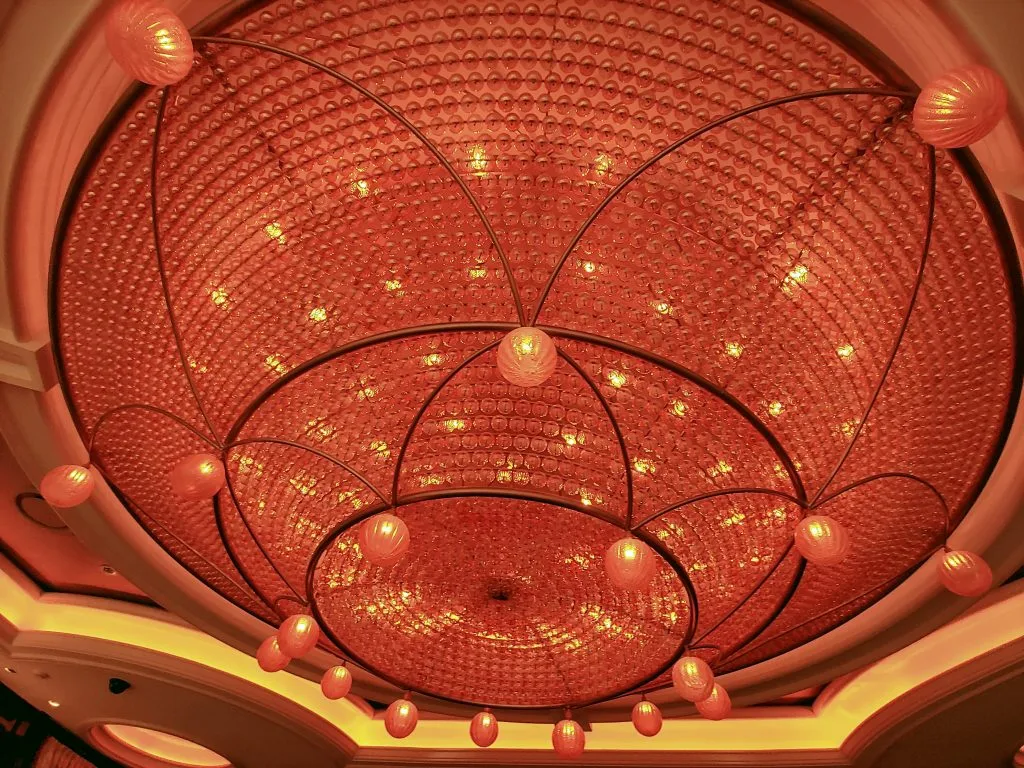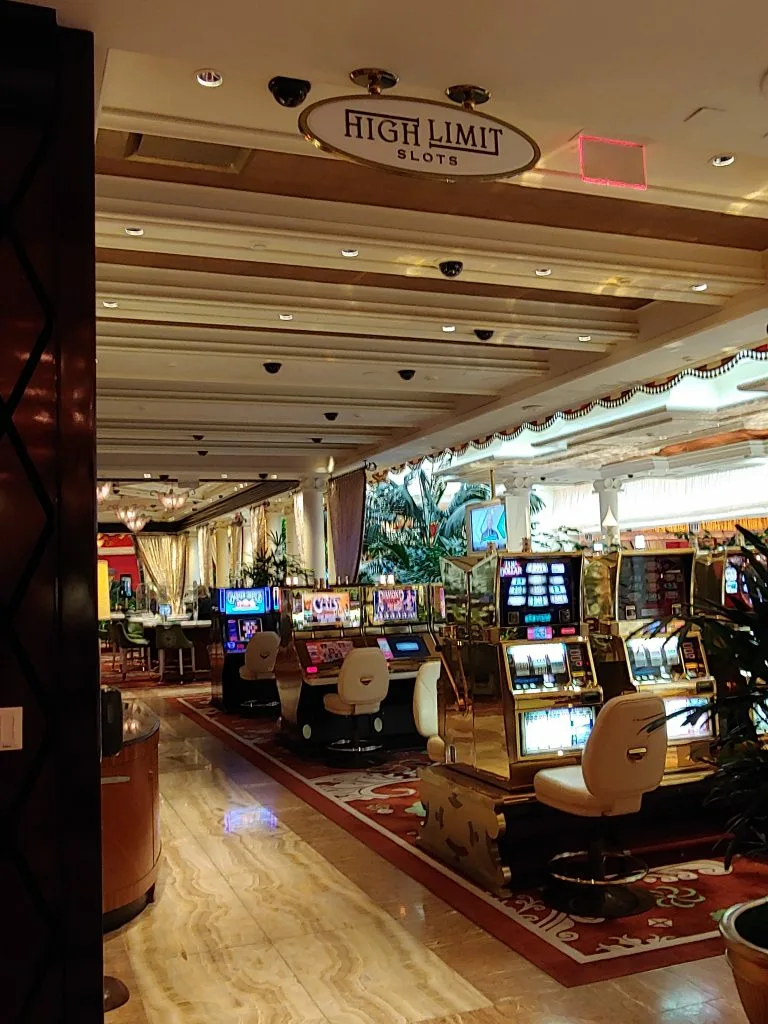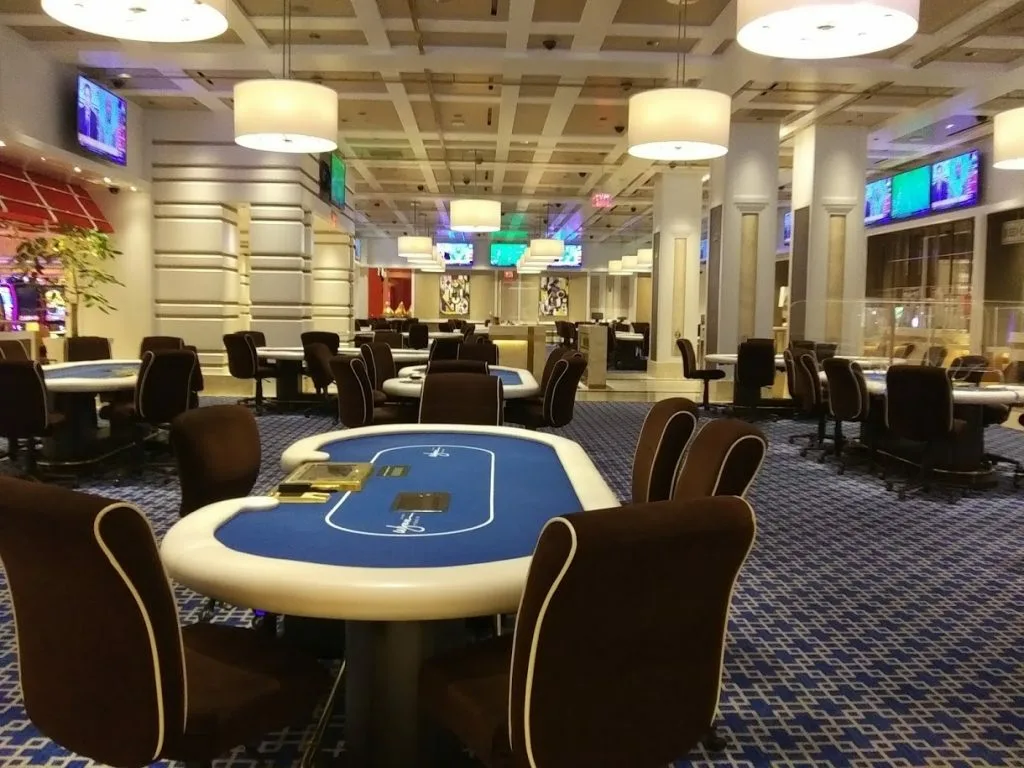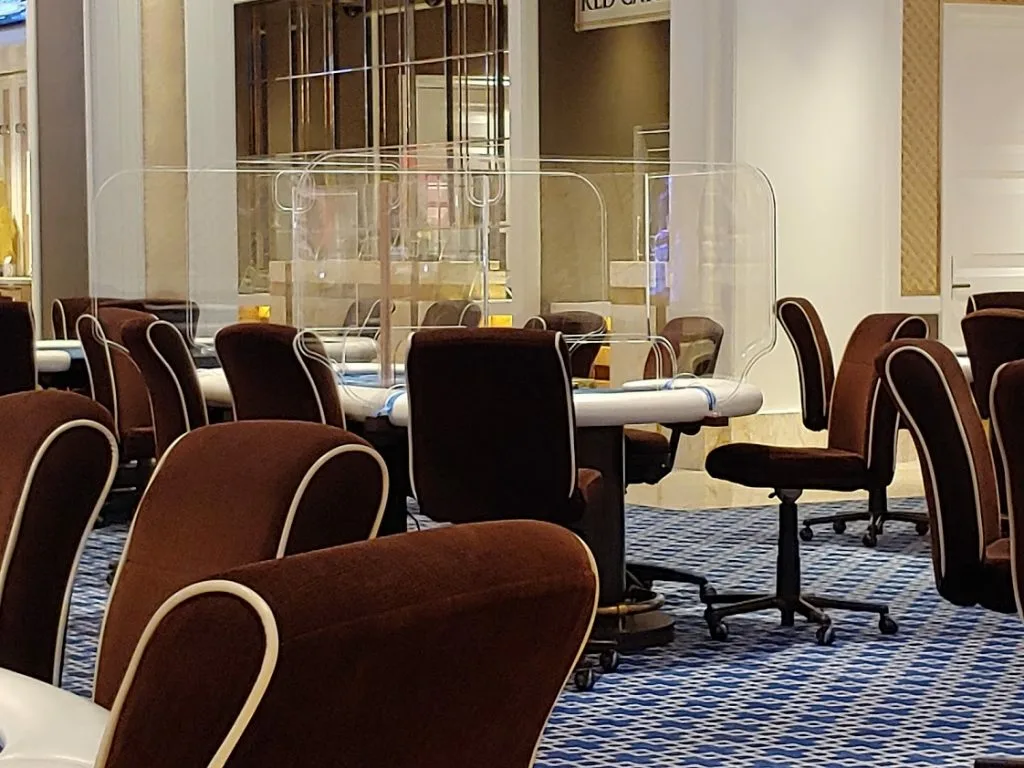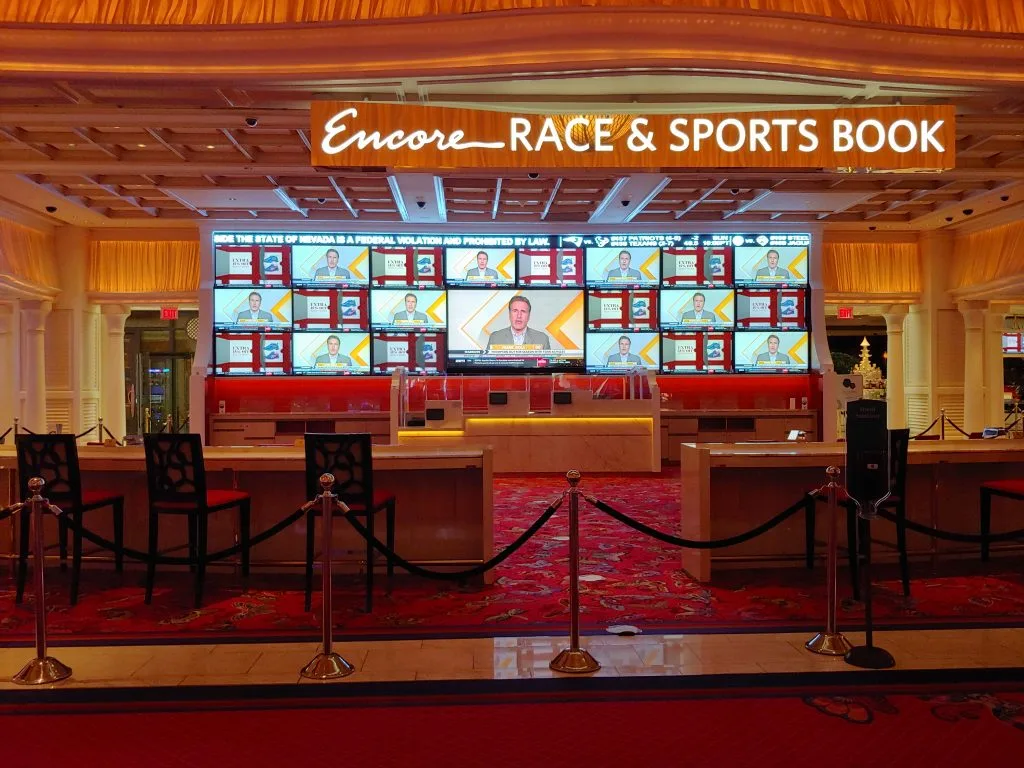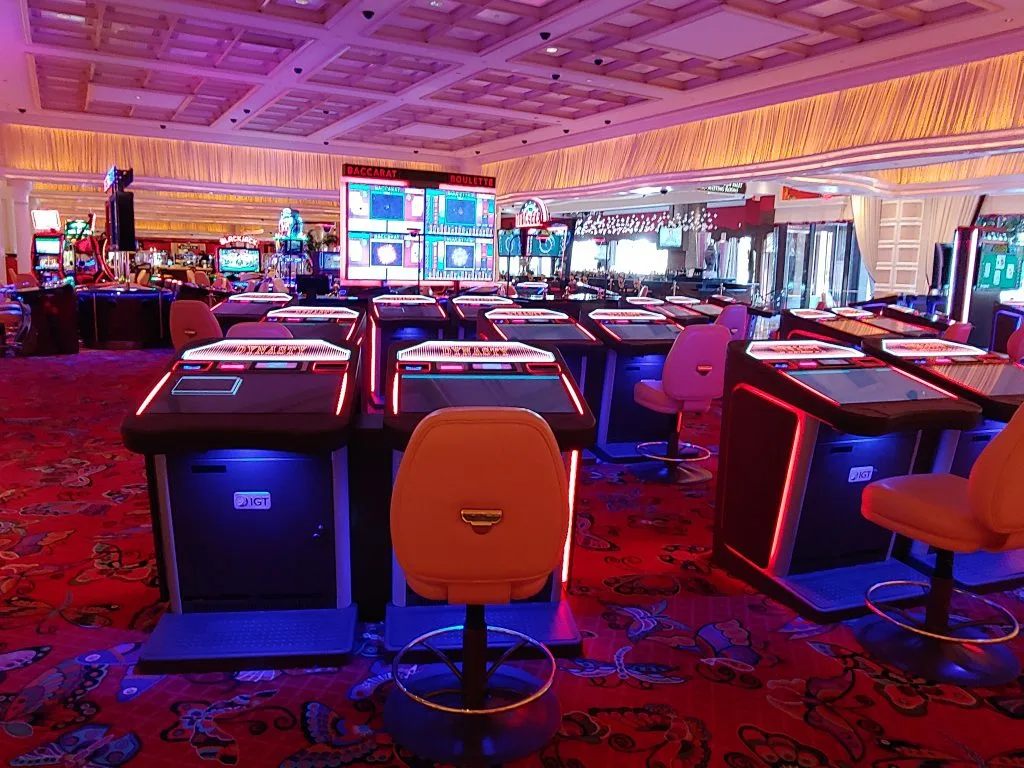 Table games
At Encore, you'll find an array of table games including Baccarat, blackjack, craps, pai gow poker, roulette, Three Card Poker, and Ultimate Texas Hold'em. What sets Encore apart is that the minimum bets are generally lower than at Wynn. If you found yourself priced out of playing at Wynn, it may be worth taking a short walk over to Encore. During the week, you can enjoy most games starting at a reasonable $15 or $25, while on weekends the range is typically from $25 to $50.
In the bustling atmosphere of Wynn, I found myself immersed in the exhilarating world of craps. The odds here, unlike many other casinos, follow the 3-4-5 times rule, adding an extra layer of excitement to every roll of the dice. A unique feature at Wynn is that the field pays triple when a 12 is rolled, amplifying the potential rewards for players who dare to test their luck. As I explored the casino floor, I discovered that Encore, part of the prestigious Las Vegas Strip, stood out for not offering a crapless craps table—a rarity among its counterparts. Moving on, I ventured into the back pits and high limit salon, where the allure of 3/2 blackjack beckoned. At these exclusive tables, I marveled at the opportunity to surrender and re-split aces, further enhancing my chances of success. To my delight, the high limit shoe games adhered to the rule of standing on soft 17, instilling a sense of confidence in every hand dealt.
For as little as $3 per month, you can also obtain in-depth table game surveys by casino property, granting you detailed access to valuable information. Members of the Casino Club, Total Access Club, and Bet-NV.com Super Fan are already enjoying these exclusive perks. Join the ranks and gain access to the comprehensive Bet-NV.com table game surveys and much more.
You can now get Bet-NV.com subscriptions on both Gumroad and Patreon, offering the same excellent content on both platforms.

Contact 1-800-GAMBLER if you or someone you're acquainted with is afflicted with a gambling addiction.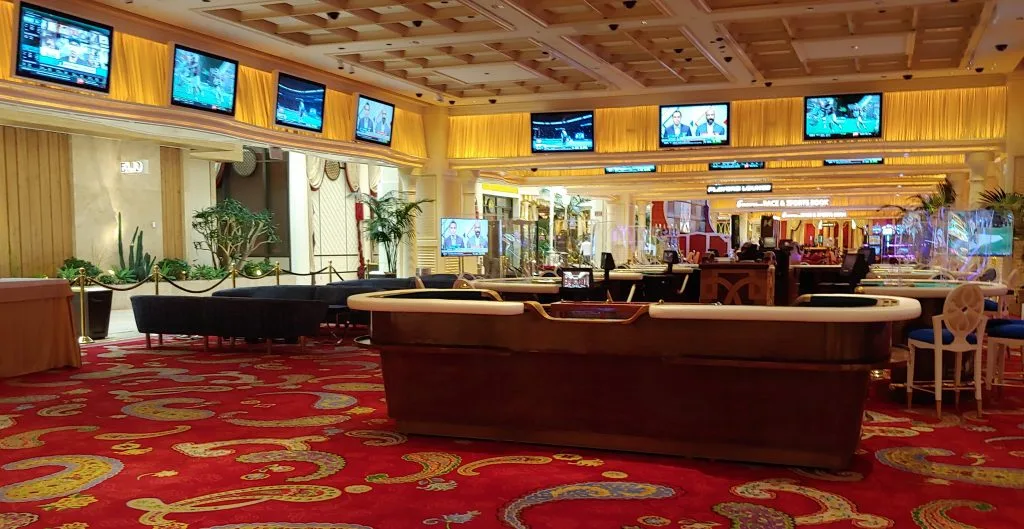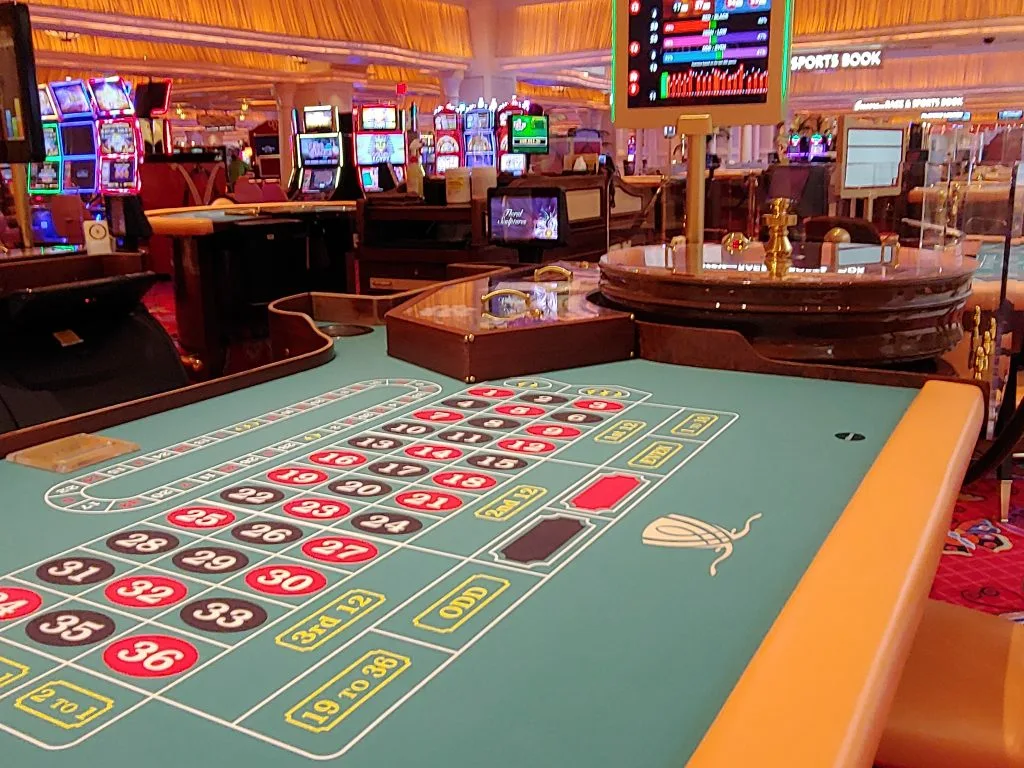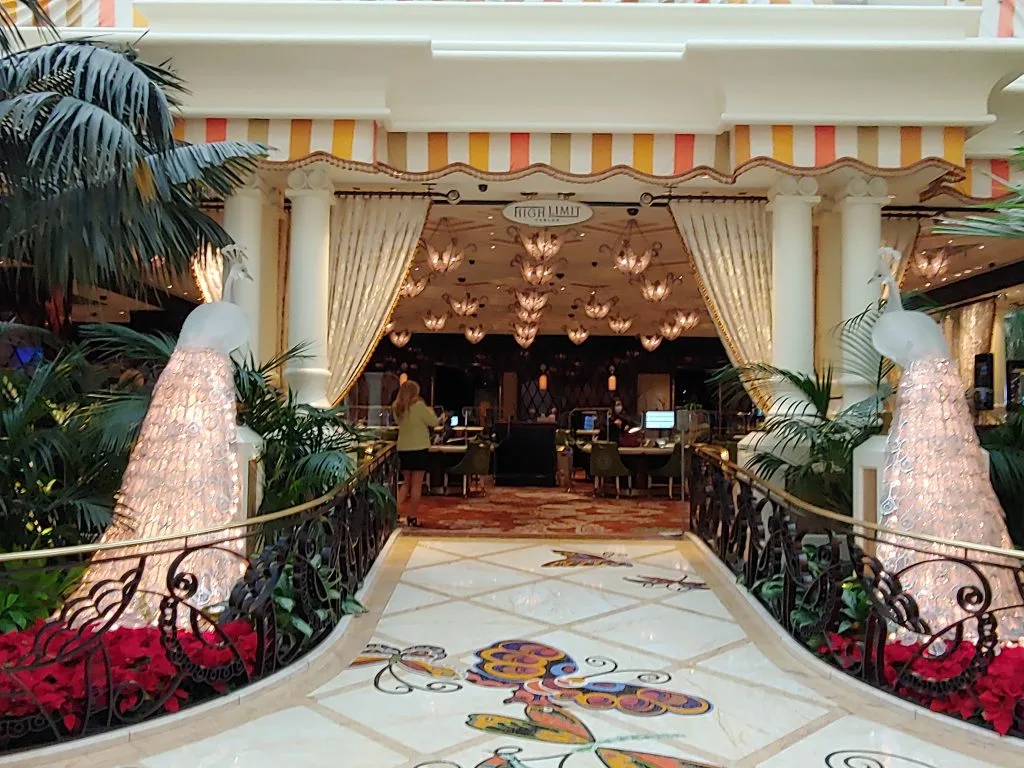 Poker room
Just a few steps away from the bustling Encore casino floor, you'll find the renowned Wynn Las Vegas Poker Room. This poker haven is a true gem, as it never sleeps - open 24 hours a day, seven days a week. With its vibrant atmosphere and constant action, Encore's poker room is widely recognized as one of the most lively and popular in all of Las Vegas. Whether you're a seasoned pro or a casual player, you'll find something to suit your style here. In addition to the thrilling cash games that run non-stop, the poker room also hosts daily tournaments that draw in a crowd of dedicated enthusiasts. So, if you're looking for an exhilarating poker experience, look no further than the Wynn Las Vegas Poker Room at Encore.
At Encore, the go-to cash games are predominantly centered around the ever-popular no limit Texas hold'em. However, you will also come across a decent variety of pot limit Omaha and mixed games to spice things up. In addition to the regular cash games, Encore hosts a daily no limit hold'em tournament, except during the Wynn Classic poker series. So, whether you're looking for intense cash game action or a chance to test your skills in a tournament setting, Encore has got you covered.
Entertainment at Encore
I absolutely love going to the Encore Theater! It's such a fantastic venue that hosts a variety of live shows and performances. Interestingly enough, even though it's called the Encore Theater, it's actually situated closer to the Wynn Casino floor. It's a great location that adds to the overall charm and excitement of the theater. Now, let me tell you about the upcoming performances that are scheduled there. The theater always has a diverse range of shows, ensuring there's something for everyone's taste. The show times may vary, but they typically begin between 7:30pm and 10:30pm, which gives you plenty of time to enjoy dinner or explore the casino before the show starts. It's worth noting that the age restriction for attending shows at the Encore Theater is 12 years old and above. This ensures a mature and appropriate atmosphere for the performances. However, if you have younger ones in your party, they are more than welcome to come along, as long as they are accompanied by a responsible adult. Safety and enjoyment for everyone is always a top priority. So, mark your calendars and get ready for a memorable experience at the Encore Theater. With its prime location, diverse shows, and strict age policies, it's truly a place where unforgettable moments are made.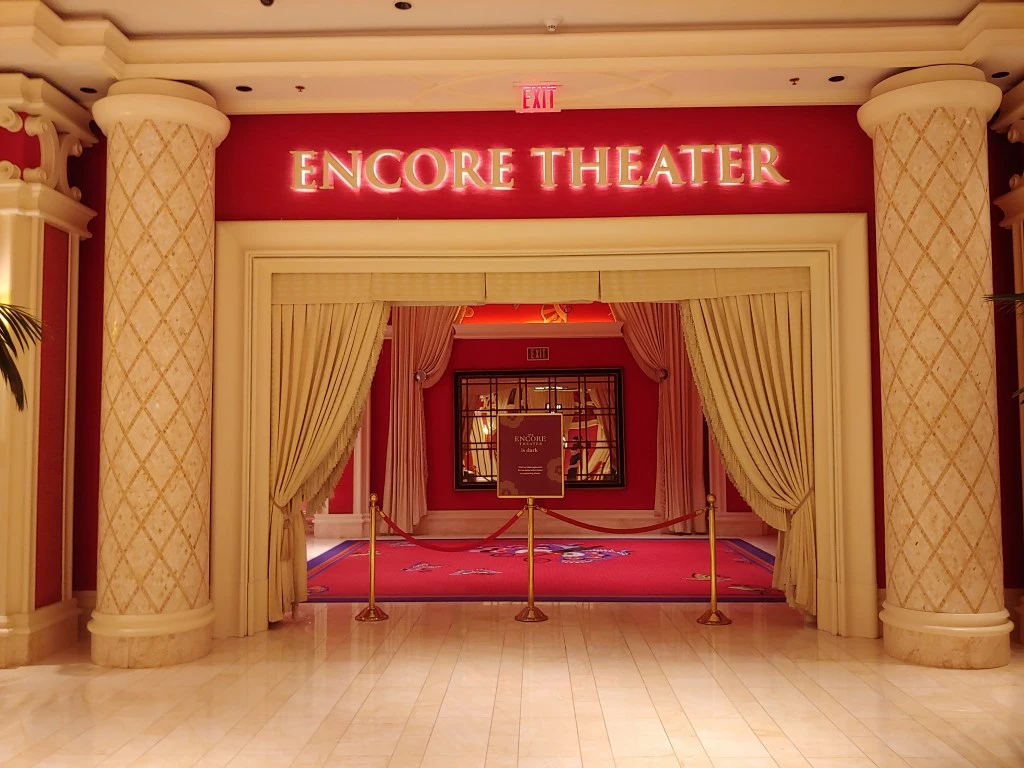 At Wynn, you'll find an exciting new show called Awakening that's perfect for the whole family. Set in a specially designed theater that offers a complete 360-degree experience, this captivating performance takes you on a remarkable journey. The compelling narration is delivered by the legendary voice of Anthony Hopkins, adding an extra touch of brilliance to the show. It tells the story of a courageous heroine and her two faithful companions as they venture into a world filled with enchanting myths and extraordinary magic. Their mission is to bring back love and beauty to a world desperately in need of it. You can catch the show every night at 7pm from Friday to Tuesday, and on Tuesdays, Fridays, and Saturdays, there's an additional performance at 9:30pm. However, please note that the show takes a break on Wednesdays and Thursdays. Make sure to secure your tickets for Awakening as it promises to be an unforgettable experience.
In addition to the thrilling live performances at Encore Theater, visitors have the opportunity to indulge in the vibrant atmosphere of Encore Beach Club and XS nightclub.
Enjoying a meal and beverages at Encore
Encore and Wynn boast an extensive array of dining establishments. Specifically, the Encore casino floor houses the following restaurants, while Wynn offers a wider range of additional dining options.
Casa Playa - Sophisticated and trendy in a casual way. Delicious Mexican dishes inspired by the coastal region.
Espresso - Casual wear for the resort. Enjoy some coffee and tea.
Jardin - Informal resort attire. A delightful American-style brunch.
Sinatra - Classy and relaxed with a touch of elegance. Enjoy delicious Italian dishes.
Wazuzu – Casual attire suitable for a resort setting. Enjoy a delightful blend of Asian flavors and indulge in our sushi bar experience.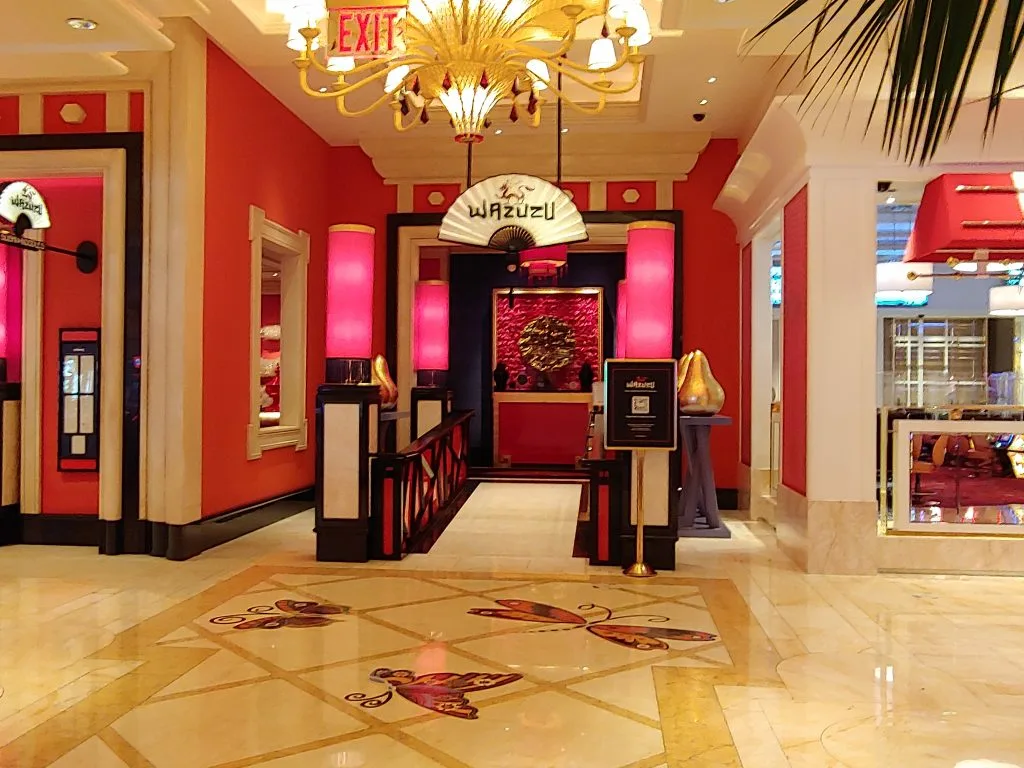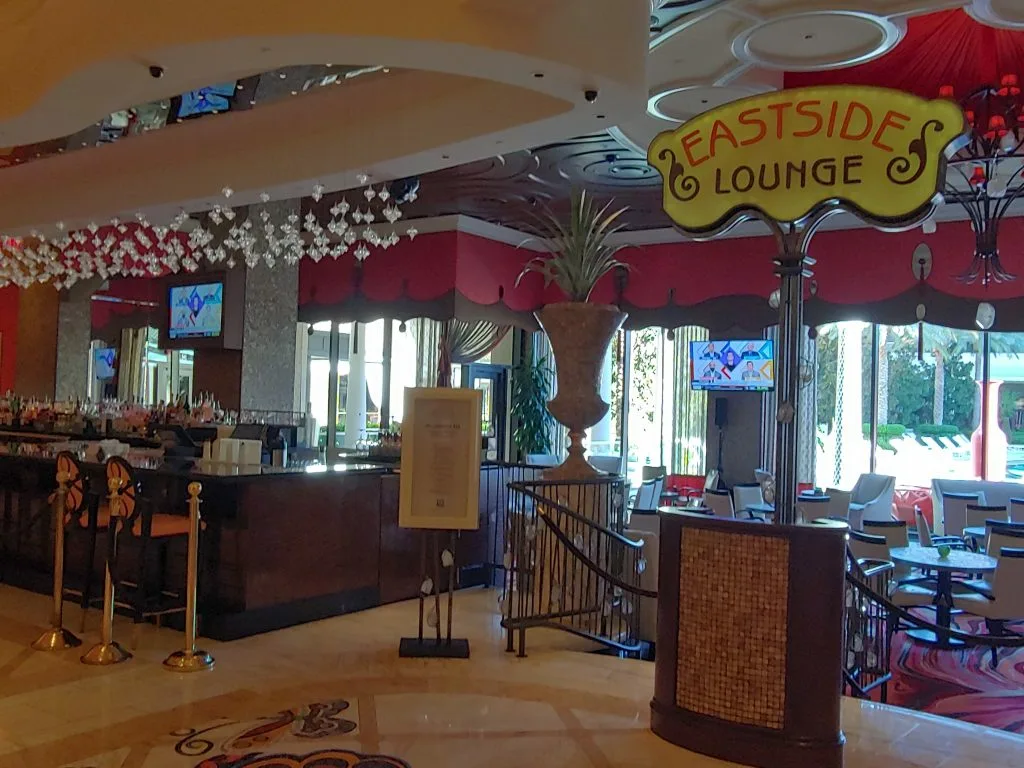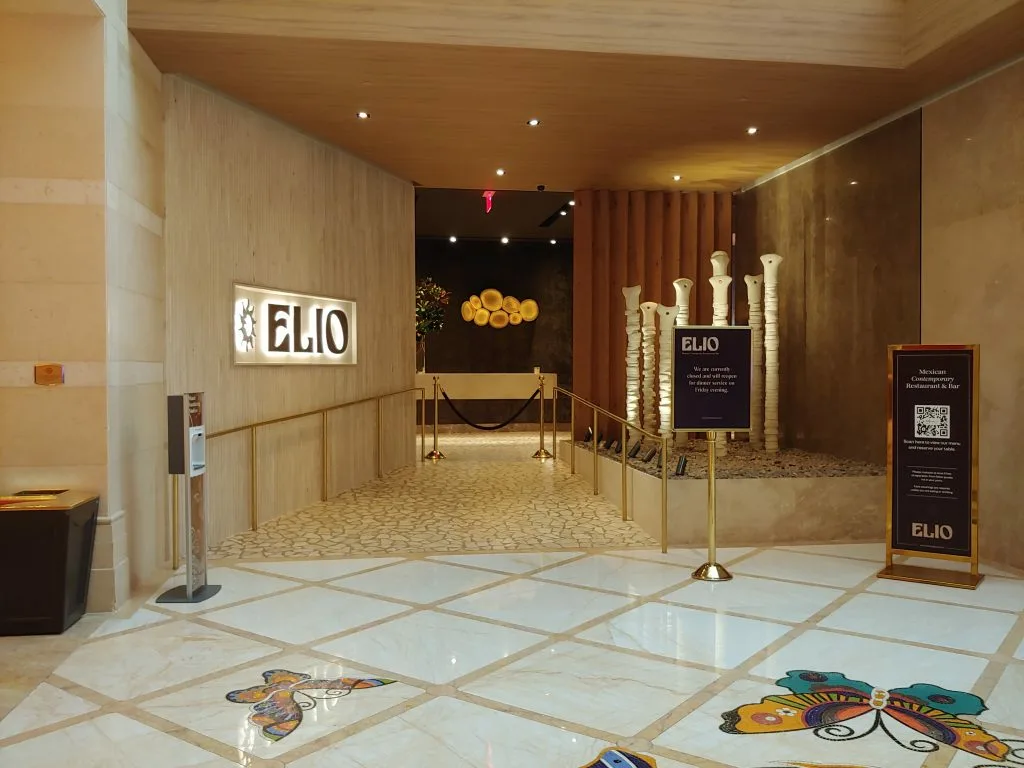 Hotel accommodations
Arrival time: 3pm | Departure time: noon | Additional charge: $45 per night for resort amenities
At Encore, guests are greeted with a plethora of options to suit their needs. The spacious basic room, spanning a generous 745 square feet, offers a comfortable sanctuary to unwind and relax. Whether you prefer the elegance of a king-sized bed or the convenience of two queen beds, your preferences are effortlessly accommodated. For those seeking a breathtaking view, floors 31 through 63 offer panoramic vistas that will leave you in awe. Furthermore, if you desire an added touch of luxury, Encore boasts a selection of multiple suite trims, ensuring that every guest finds their perfect haven.
In addition, guests can enjoy a range of other facilities such as a state-of-the-art gym, refreshing swimming pools, a luxurious salon, a rejuvenating spa, and convenient shopping options. It's worth noting that certain services are covered by the resort fee.
Book accommodations at Encore Resort
Frequently Asked Questions about Encore Resort and Casino.
What are the probabilities of winning in craps at Encore Las Vegas?
At Encore, the craps maximum odds are multiplied by 3-4-5 times, while the field payouts increase threefold for a 12.
Is 3/2 blackjack offered by Encore casino?
Encore's casino floor and high limit salon both offer the popular 3/2 blackjack game.
Is there a poker room at Encore?
The poker room at Encore is shared by both Wynn and Encore.
Is there a sports betting facility at Encore?
Encore is home to the renowned WynnBet sportsbook.
Last updated: May 26, 2023