Located at 3535 S Las Vegas Blvd in the vibrant city of Las Vegas, Nevada, The Linq Casino is ready to amaze you with its captivating charm and thrilling atmosphere. Contact us at 800-634-6441 to experience a one-of-a-kind entertainment destination.
Linq, previously known as Flamingo Capri, Imperial Palace, and Quad, underwent a rebranding in 2014.
Within the Linq, there exists a boutique casino called O'Sheas that presents guests with a selection of table games, video poker, and bar games. In close proximity, the adjoining Linq Promenade grants visitors access to a plethora of dining and entertainment choices, one of which is the notable High Roller observation wheel. Additionally, it's worth noting that O'Sheas even has an entrance directly leading to this lively promenade.
I was delighted to discover that the Linq Casino offers a wide array of entertainment options. With its expansive collection of table games, electronic table games, slots, and video poker machines, I knew I would be in for a thrilling experience. Additionally, the establishment boasts a Caesars Sportsbook, where I could indulge in my love for sports betting. To add to the convenience, the property features multiple restaurants, ensuring that I would never go hungry during my visit. Moreover, I was pleasantly surprised to learn that the Linq Casino offers over 2,200 hotel rooms, allowing me to enjoy a comfortable stay within the premises.
Additional Casinos on the Las Vegas Strip
Bet-NV.com relies on the support of members, sponsors, and advertisements. In case you or someone you are aware of is experiencing issues with gambling, reach out to 1-800-GAMBLER for assistance.
---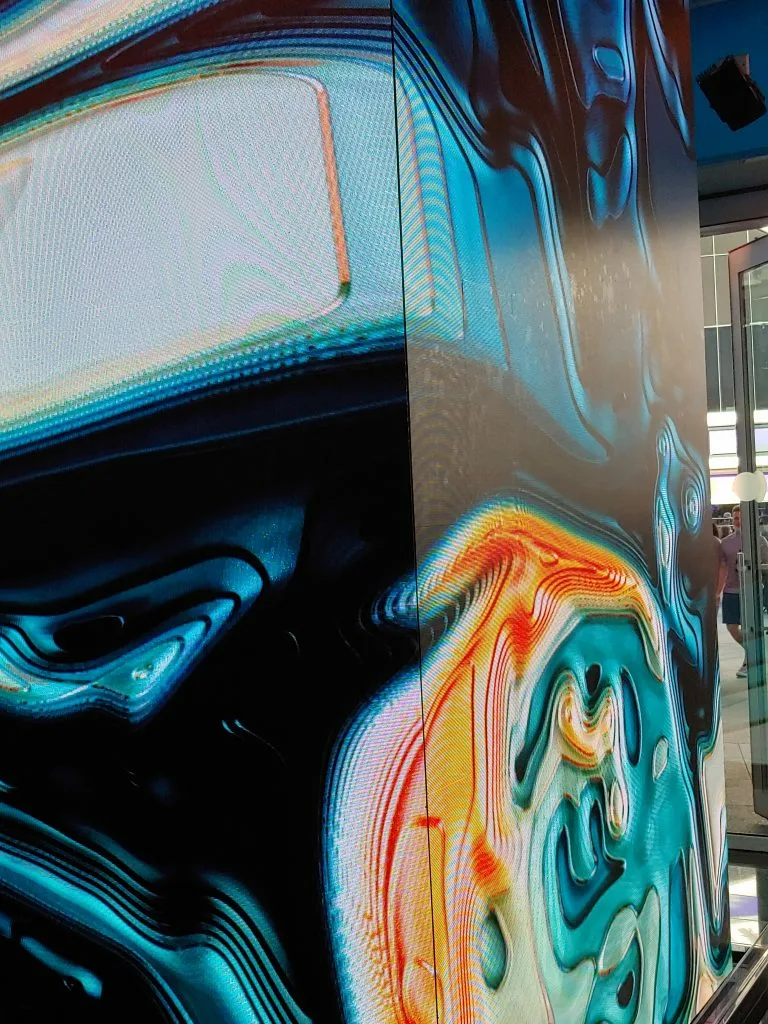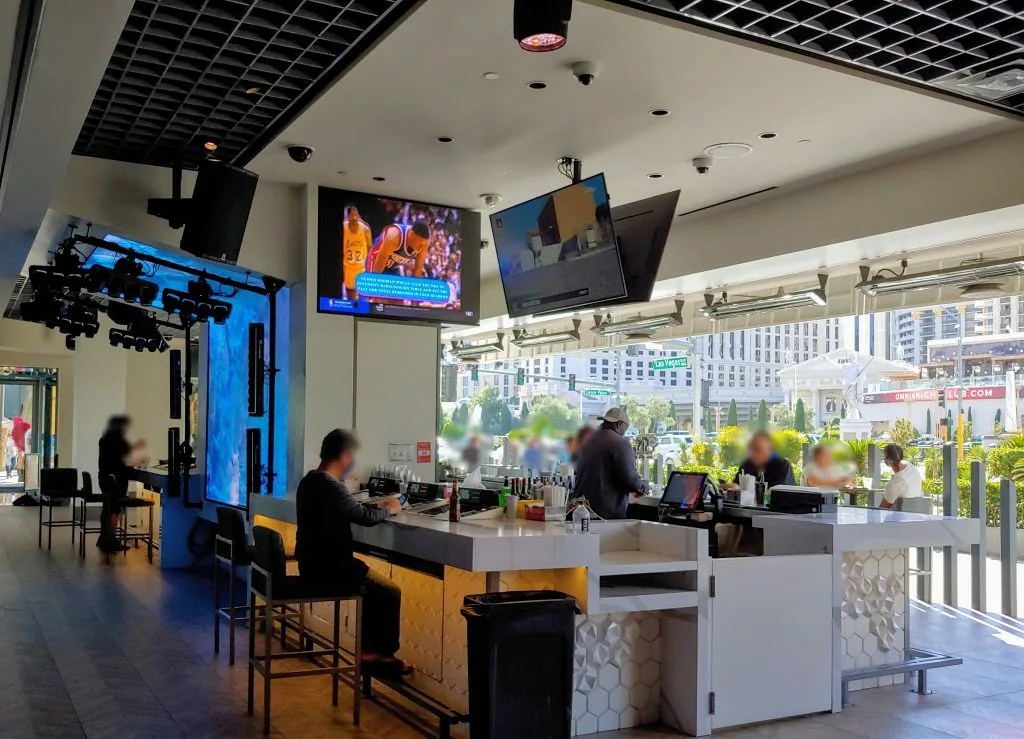 Linq casino
At the Linq Casino, visitors can enjoy a wide variety of gambling options. Whether it's table games, slots, or video poker machines, there's something for every type of player. Additionally, the casino is proud to offer the Caesars Sportsbook, a haven for sports enthusiasts. This state-of-the-art sports betting facility boasts an impressive setup with 50 TVs, providing an immersive viewing experience. Guests can relax in comfortable lounge seating while trying their luck on the bartop video poker machines. For those seeking a more private and personalized experience, fan caves are available. One convenient feature offered at the Linq Sportsbook is the ability to create a Caesars sports betting app account directly on-site. This allows players to have easy access to their accounts and place bets effortlessly. Cash transactions for the app can also be conveniently handled at the Linq sportsbook. It's worth noting that the Nevada app differs from the one used in other states, ensuring a tailored and seamless betting experience for visitors.
By utilizing their Caesars Rewards card, players have the opportunity to receive slot play and exclusive member offers. Most machines grant players the chance to accumulate slot points during their gameplay. As players progress to the esteemed Platinum tier and beyond, they are rewarded with complimentary parking privileges and expedited entry through the lines. The Diamond and Seven Stars players, however, are bestowed with even more enticing perks and privileges.
In August 2016, the poker room at Linq decided to shut down its operations. Luckily, for poker enthusiasts, there is still a convenient option available on the Las Vegas Strip. Caesars Palace, situated nearby, boasts a lively poker room where one can indulge in their favorite card game. Another great option within walking distance is the poker room at Venetian, offering a similar experience. So, even though Linq's poker room may no longer be in operation, players can still enjoy the excitement and thrill of the game at these neighboring venues.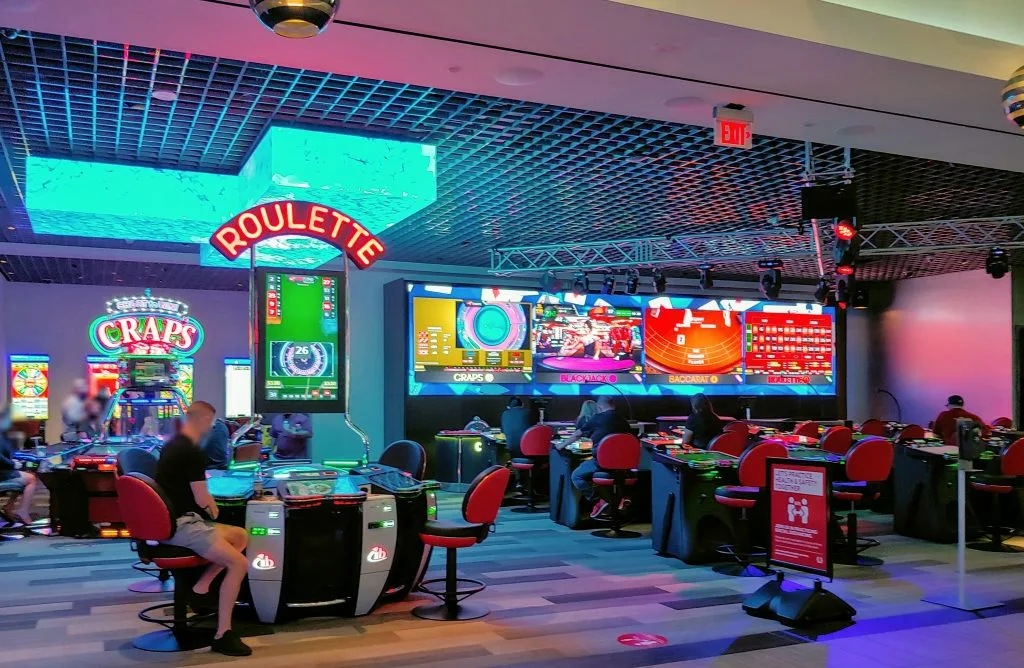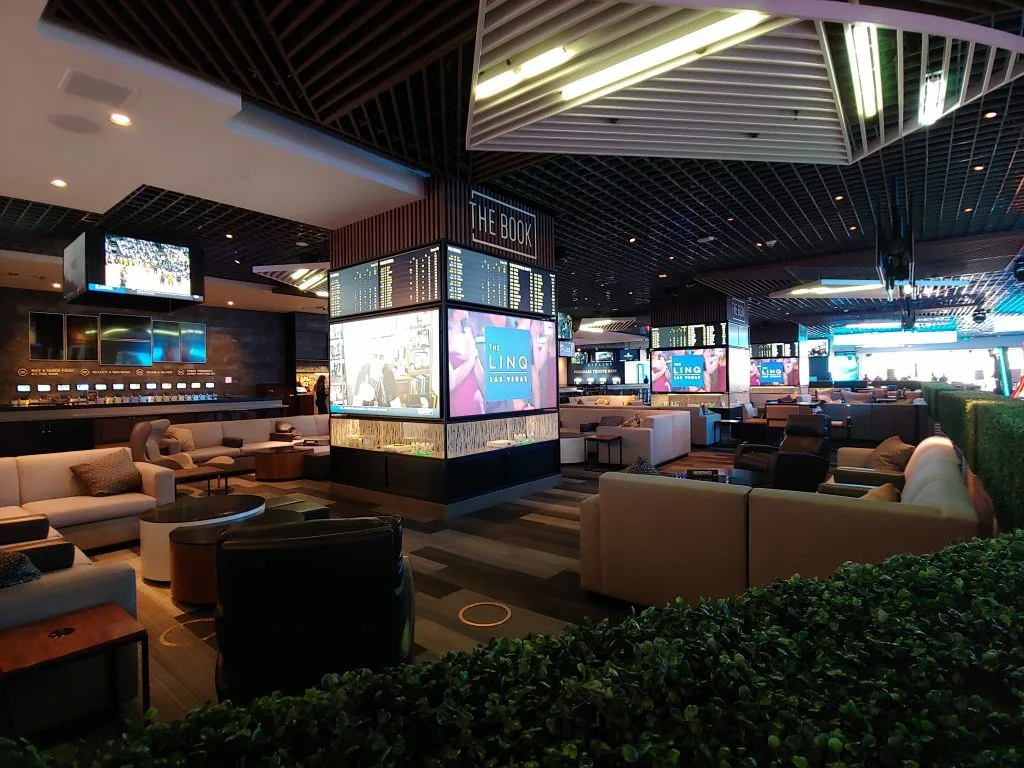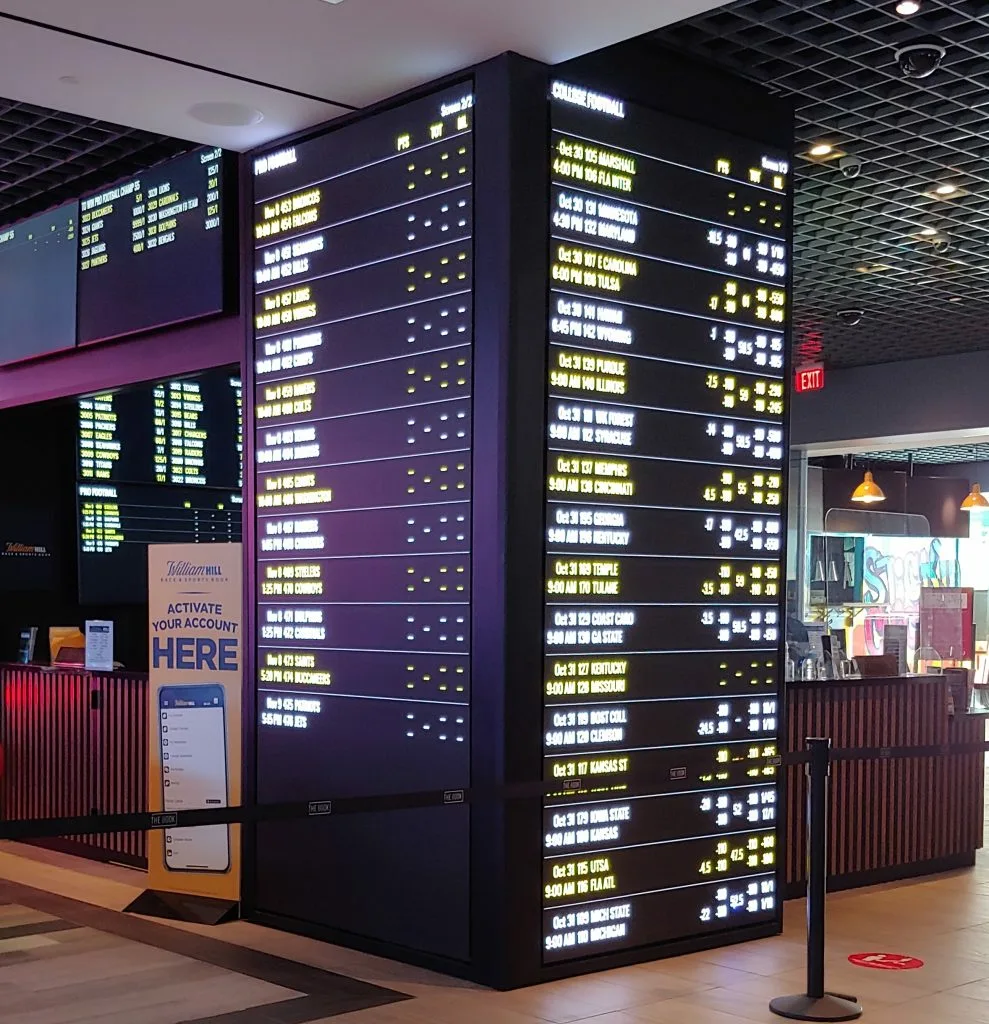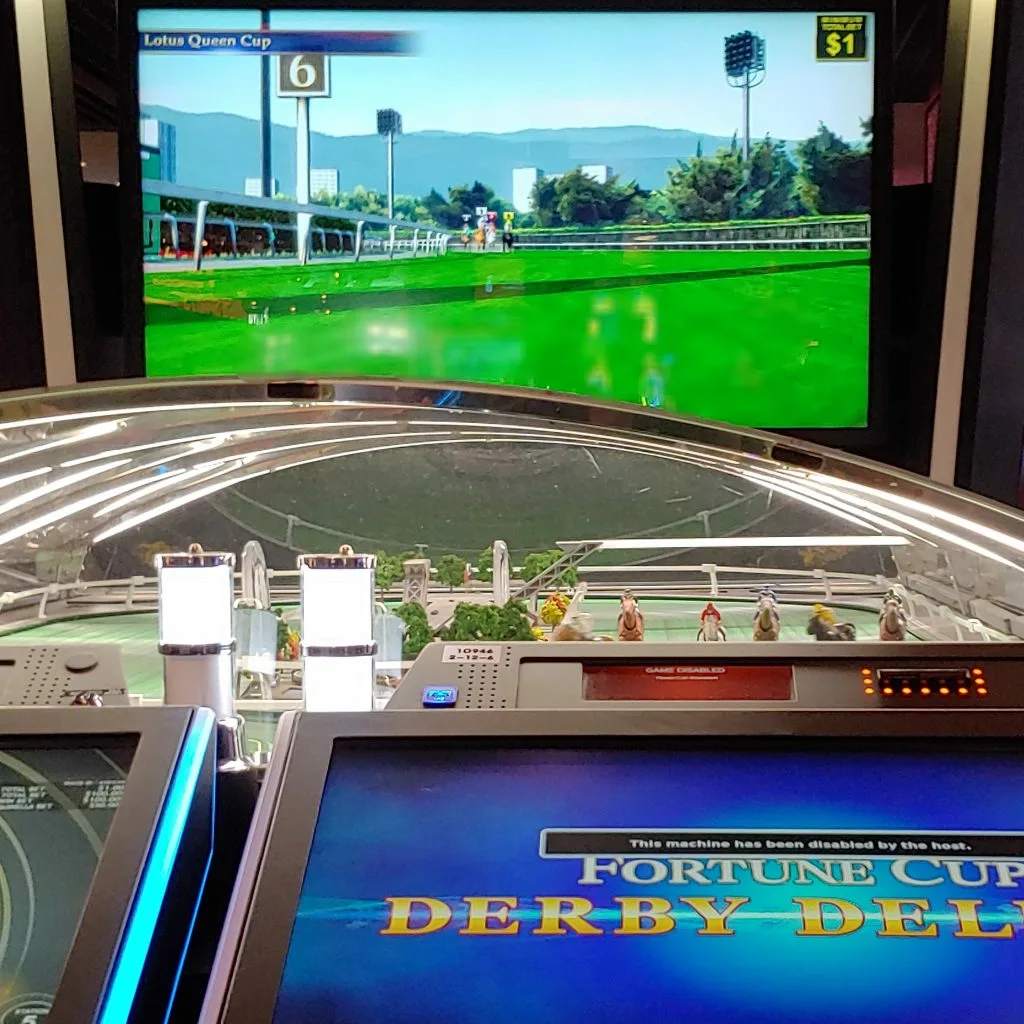 Table games
In the heart of Linq, just steps away from the entrance to O'Sheas, you'll find the vibrant and thrilling world of table games. It's worth noting that there have been some changes in the layout. Previously, there were table game pits strategically placed to offer stunning views of the bustling Promenade, while another pit was conveniently located closer to the iconic Las Vegas Strip. However, times have changed, and all of these table game areas have disappeared. Now, if you want to try your luck at the tables, you'll need to venture towards the back of the casino. That's where you'll find the new home for all of the exciting table games at Linq.
At Linq, you'll find a variety of exciting game options to choose from. Whether you're a fan of blackjack, craps, Let It Ride, pai gow poker, roulette, Three Card Poker, or Ultimate Texas Hold'em, there's something for everyone. When it comes to roulette, you'll notice that the tables have either two or three zeroes, adding an extra element of thrill to the game. In the case of craps, you'll be pleased to know that they offer 3-4-5 times odds, giving you a better chance at winning. Additionally, if you happen to roll a 12 and have placed a field bet, you'll be delighted to discover that it pays double. However, it's important to note that at Linq, you won't find any 3/2 blackjack tables.
For as little as $3 per month, you too can unlock a wealth of information by becoming a member of the Casino Club, Total Access Club, or Bet-NV.com Super Fan. These exclusive memberships grant you detailed access to table game surveys across various casino properties. With this invaluable resource at your fingertips, you will gain insights and insider knowledge that can enhance your gaming experience. Join today and discover the advantages of being a Bet-NV.com member, where the possibilities are endless!
Bet-NV.com subscriptions can now be acquired via both Gumroad and Patreon, providing equally valuable content on both platforms.
In the event that you or someone you are acquainted with is struggling with gambling, reach out to 1-800-GAMBLER.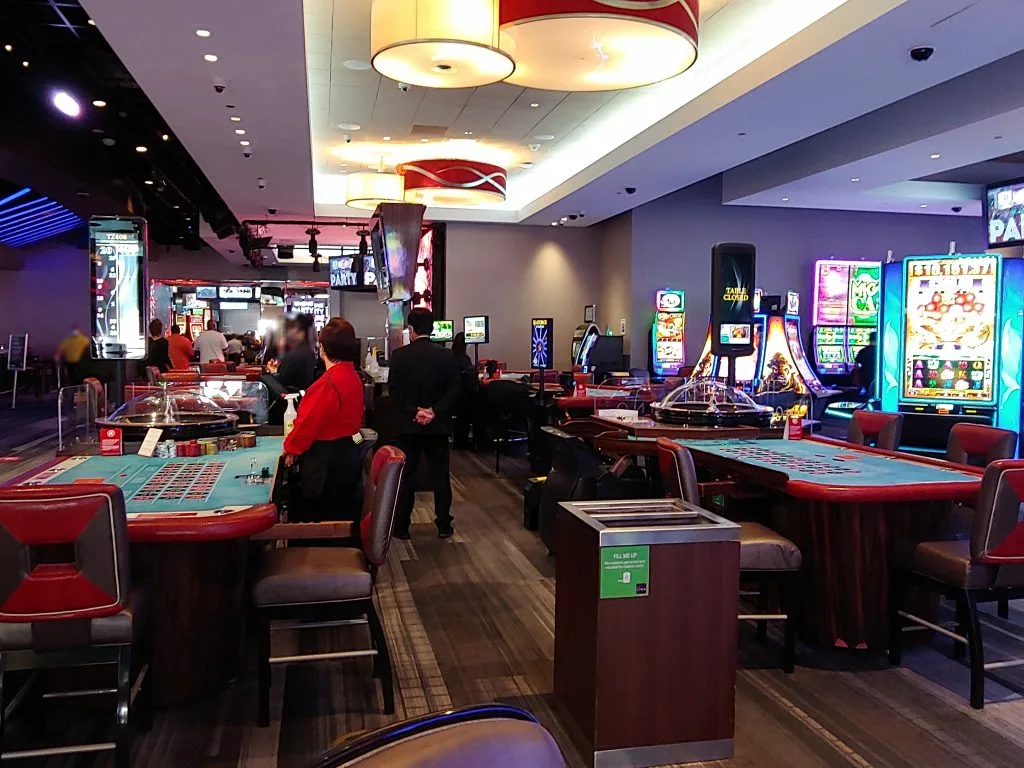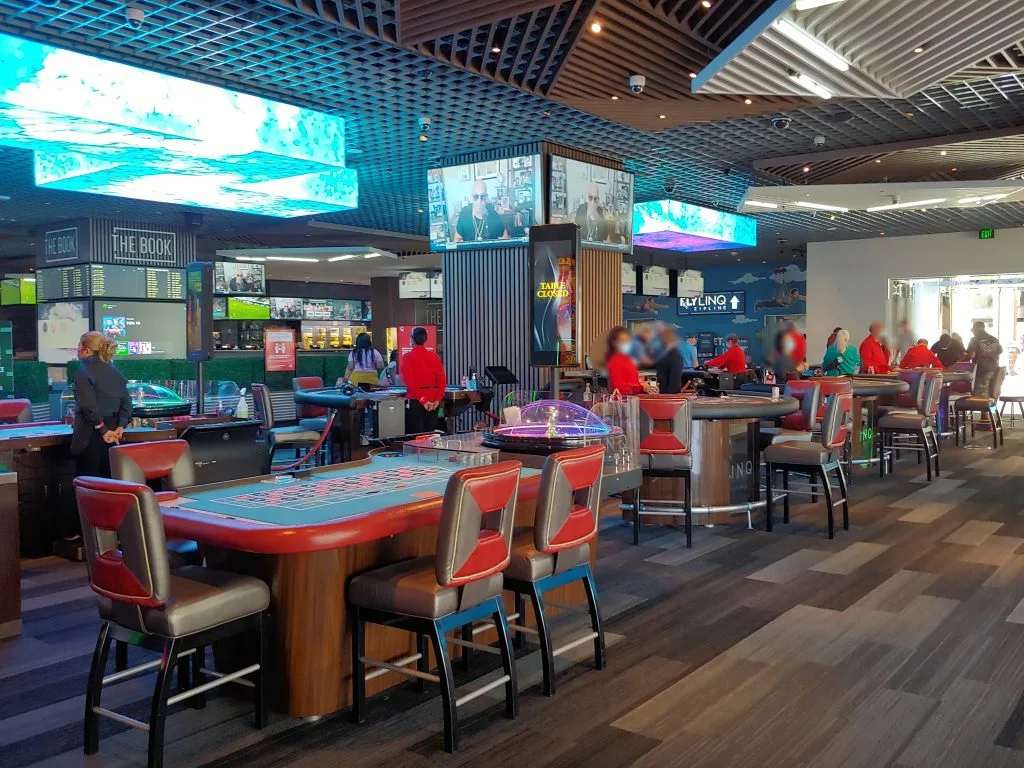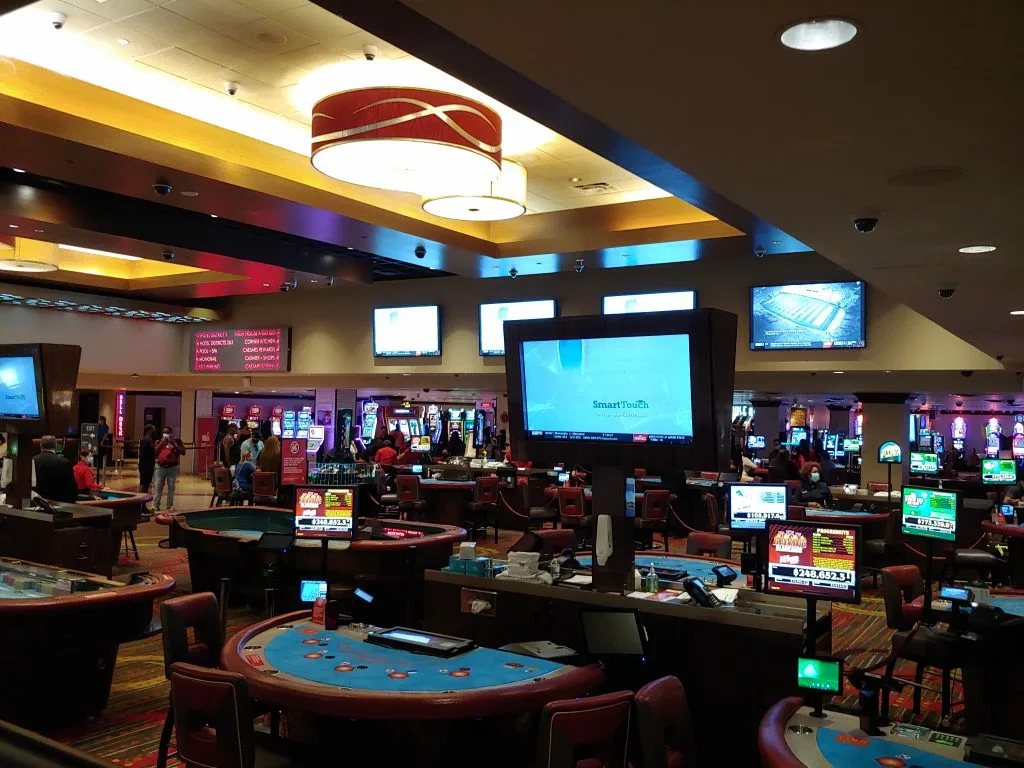 The Linq is home to the renowned O'Sheas Casino.
I absolutely love visiting O'Sheas, a charming little casino nestled within the vibrant Linq. What I find particularly intriguing about this hidden gem is its unique assortment of gambling options. From classic table games to bartop video poker and even a handful of electronic table games, O'Sheas has something for everyone. One of the most distinctive features of this casino is its exclusive offering of triple zero roulette, making it the only establishment in Las Vegas to do so. For those who enjoy craps, O'Sheas provides the enticing opportunity to play with 3-4-5 times maximum odds, adding an extra layer of excitement to every roll of the dice. Additionally, I was pleasantly surprised to discover that the field in craps pays out double on a roll of 12, further enhancing the thrill of the game. However, it's important to note that when it comes to blackjack, the payout ratio is not as favorable, as all blackjack hands only pay 6/5. Despite this small drawback, O'Sheas remains an irresistible destination for those seeking an intimate and unique Las Vegas casino experience.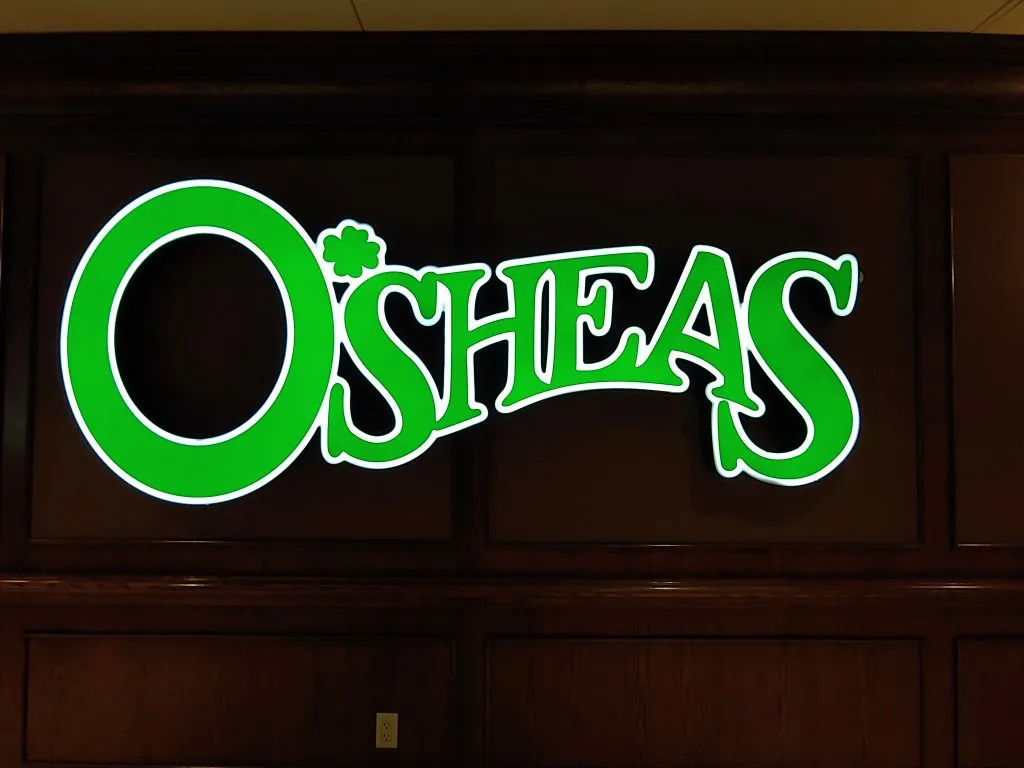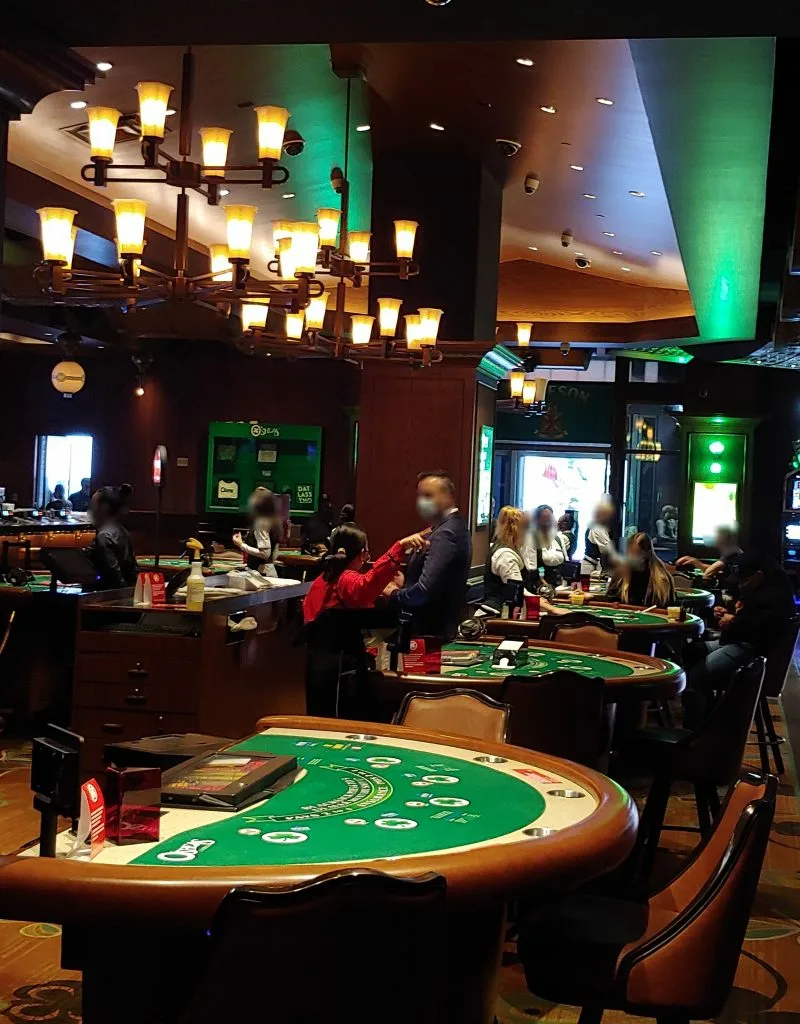 Entertainment at Linq
Some of the performances featured at Linq are Mat Franco's Magic Reinvented Nightly, which showcases his talents from America's Got Talent, and a lineup of diverse comedians at Jimmy Kimmel's Comedy Club.
At the Linq Promenade, you'll find a plethora of entertainment options just waiting to be discovered. One of the highlights is the High Roller Observation Wheel, where you can take in breathtaking views of the iconic Strip from a staggering height of up to 550 feet. As the wheel completes its gentle revolution, spanning 30 minutes, you'll have ample time to soak in the awe-inspiring sights that stretch out before you. If you're craving an adrenaline rush, look no further than the Fly Linq Zipline, suspended a thrilling 1,080 feet above the bustling promenade. This exhilarating experience allows up to ten daring guests to simultaneously zip through the air, adding an extra layer of excitement to your visit. Whether you're seeking panoramic vistas or an adrenaline-filled adventure, the Linq Promenade has something to offer for everyone.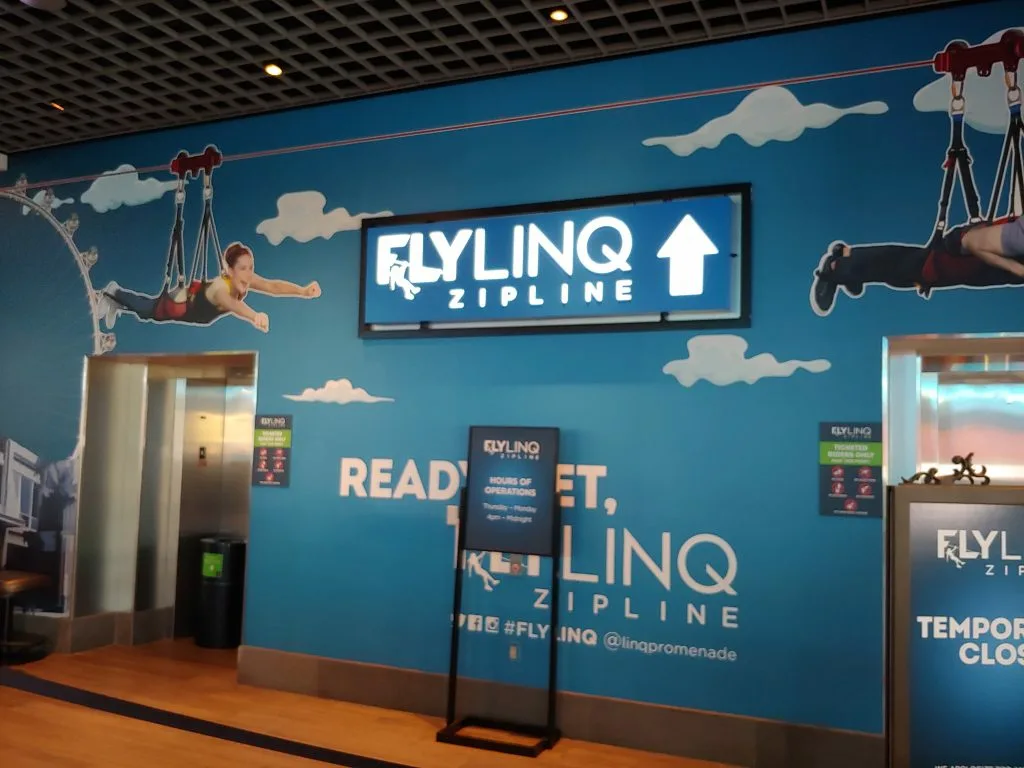 Indulging in fine cuisine and refreshing beverages at The Linq.
In the vicinity of the Linq Casino and Linq Promenade, hunger will not be an issue for visitors. The array of dining establishments, numbering close to twenty, offers a wide variety of options, catering to both those seeking a quick snack and those desiring a more refined culinary experience. However, it is worth noting that seating availability may be restricted at numerous fast-service venues situated along the promenade.
The Boss Cafe – Italian-American cuisine.
Breeze Daiquiri – Frozen drinks.
Buddy's Jersey Eats – Quick bites with a carnival twist, served straight from a mobile food truck.
Authentic Mexican cuisine and a wide selection of tequila await you at Chayo Mexican Kitchen + Tequila Bar. – Mexican cuisine.
Dunkin' – Coffe and doughnuts ( two locations)
Favorite Bistro – French cuisine.
Flour & Barley welcomes pizza lovers with their delicious brick-oven pies. – Italian and pizza.
Indulge in the delightful offerings of Ghirardelli's Ice Cream and Chocolate Shop. – Desserts.
Gordon Ramsay's delectable Fish & Chips specialty - Traditional British dish: fish and chips.
Guy Fieri's restaurant in Las Vegas, known as Vegas Kitchen & Bar. – Comfort food. Burgers.
Hash House a Go Go - a trendy restaurant known for its generous portions and innovative menu offerings. – "Twisted farm food."
Haute Doggery – Hot dogs featuring distinctive toppings.
In-N-Out Burger – Burgers.
Jaburritos - A fusion of sushi and burritos or sushi served in bowls.
Maxie's – Delicious morning meal options. Traditional dishes from the United States.
Nook Express – Coffee and pastries.
Off the Strip – Comfort food.
Starbucks – Coffee. ( temporarily closed)
Sweet Sin – Desserts,
Kilt Pub & Eatery with a unique twist - Tilted! – Pub fare.
Virgil's Real Barbecue - Explore the mouthwatering flavors of BBQ from Memphis, Carolina, and Texas.
Yardhouse - Traditional American cuisine. Artisanal beer.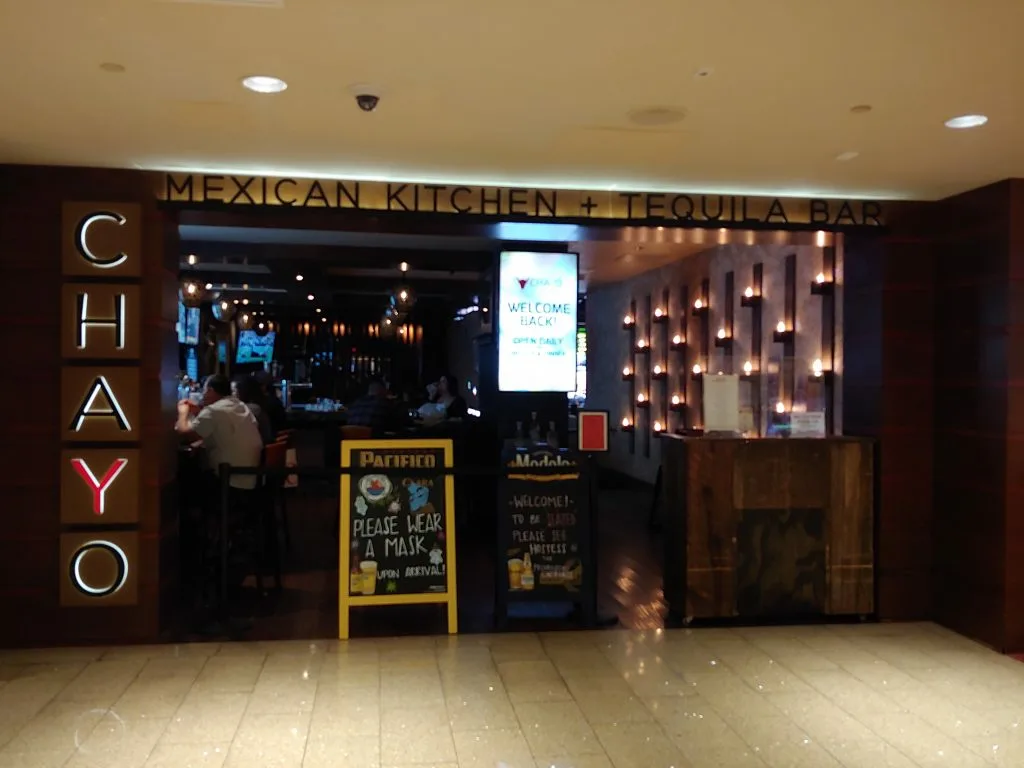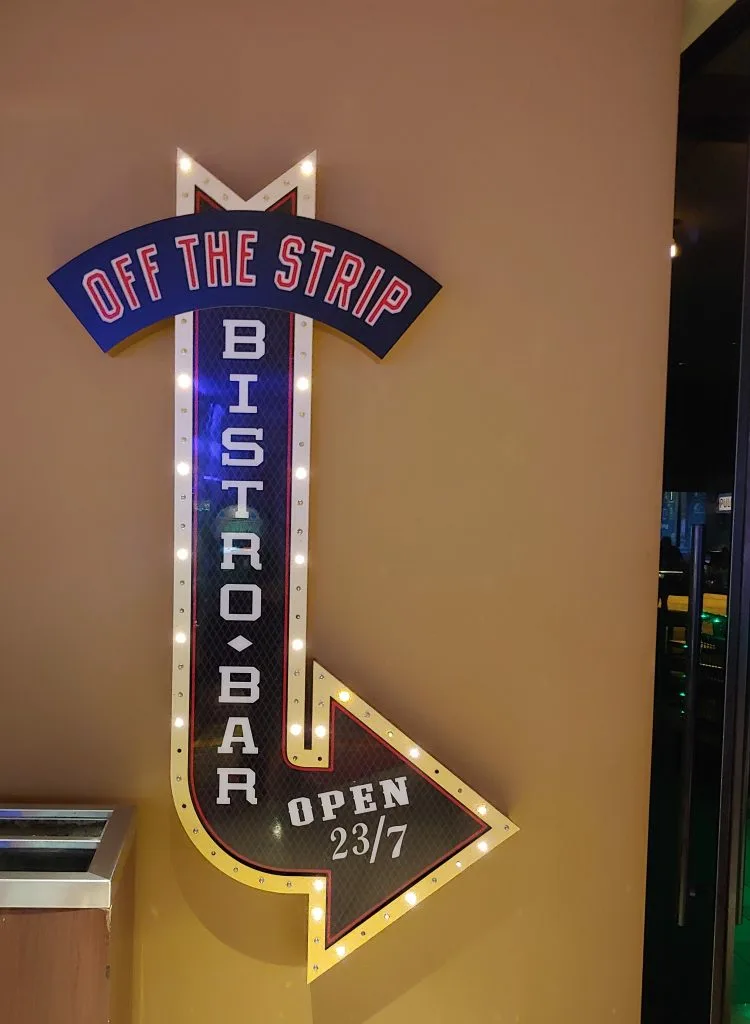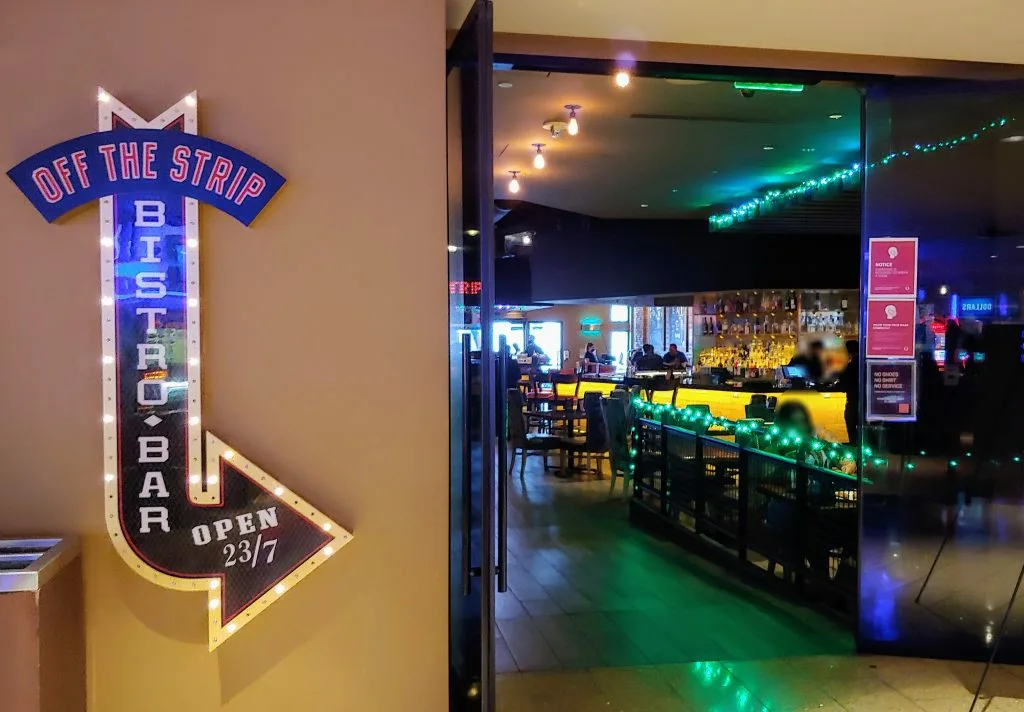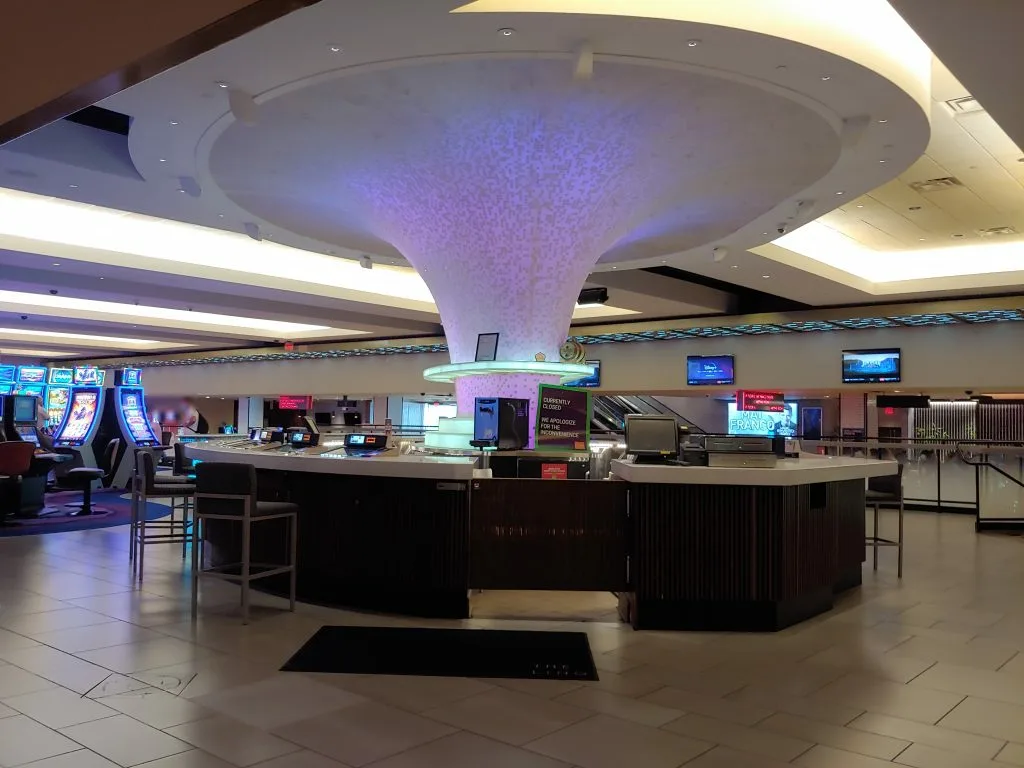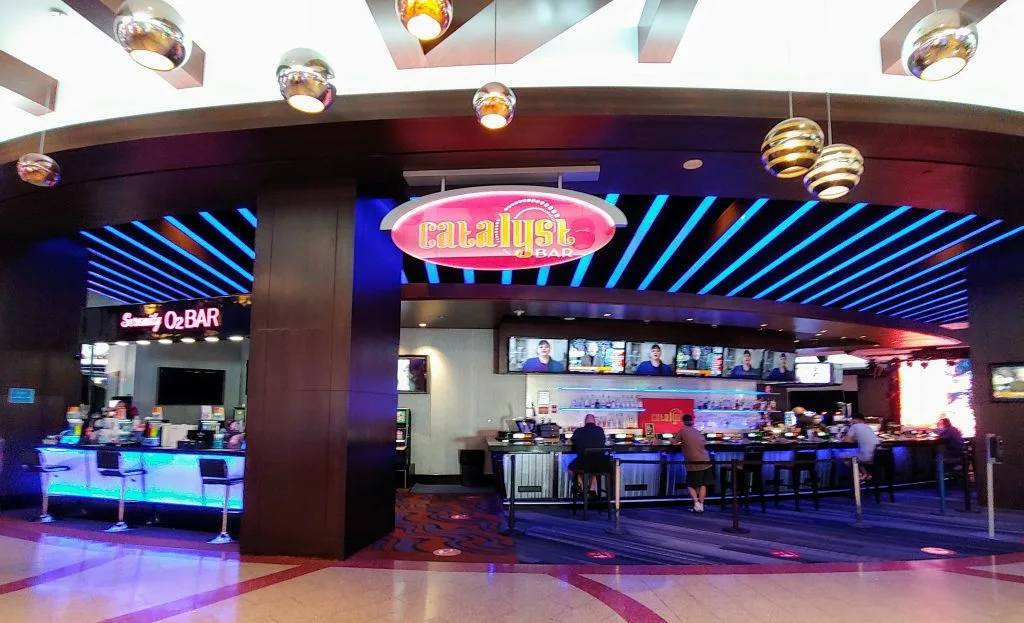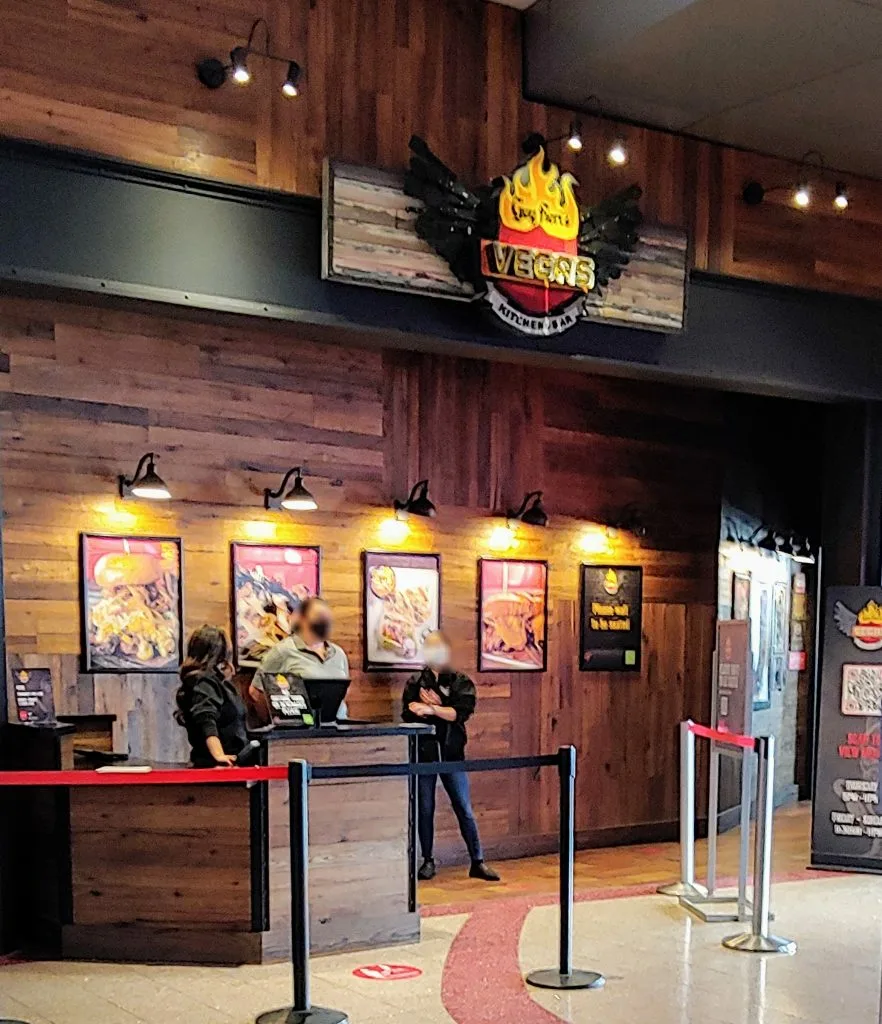 Hotel accommodations
Arrival time: 4pm | Departure time: 11am | Additional charge: $39.95 per night for resort amenities
I am pleased to inform you that Linq provides a wide range of accommodation options for its overnight guests, boasting more than 2,200 rooms and suites. For those traveling with pets, there are also pet-friendly rooms available to ensure a comfortable stay for furry companions. Each room is equipped with essential amenities such as an in-room safe, an iron/ironing board, and a hairdryer, ensuring convenience and ease for guests. Moreover, the property offers additional amenities such as a fitness center, where you can maintain your active lifestyle, a seasonal adults-only pool for relaxation and tranquility, and a spa that provides ultimate rejuvenation and pampering. Linq truly caters to the needs and preferences of its guests, ensuring a memorable and enjoyable stay.
The room sizes at this hotel range from approximately 300 square feet, accommodating single king, two doubles, or two queen beds, while the suites offer a generous 600 square feet of space for guests.
Book a room at the Linq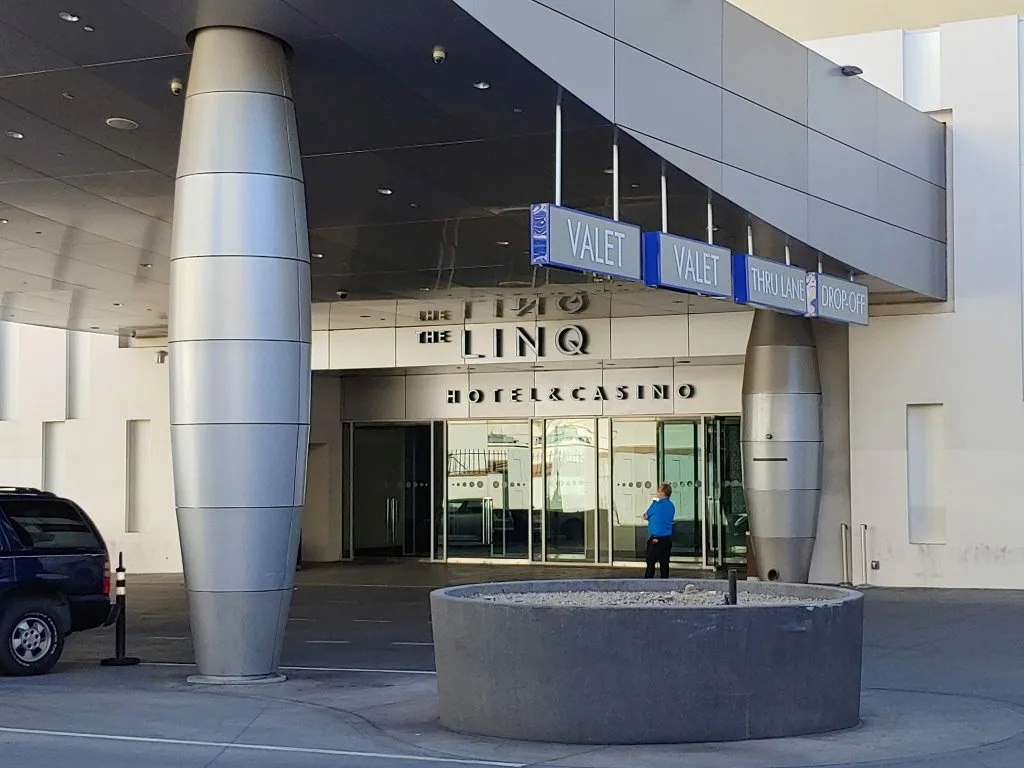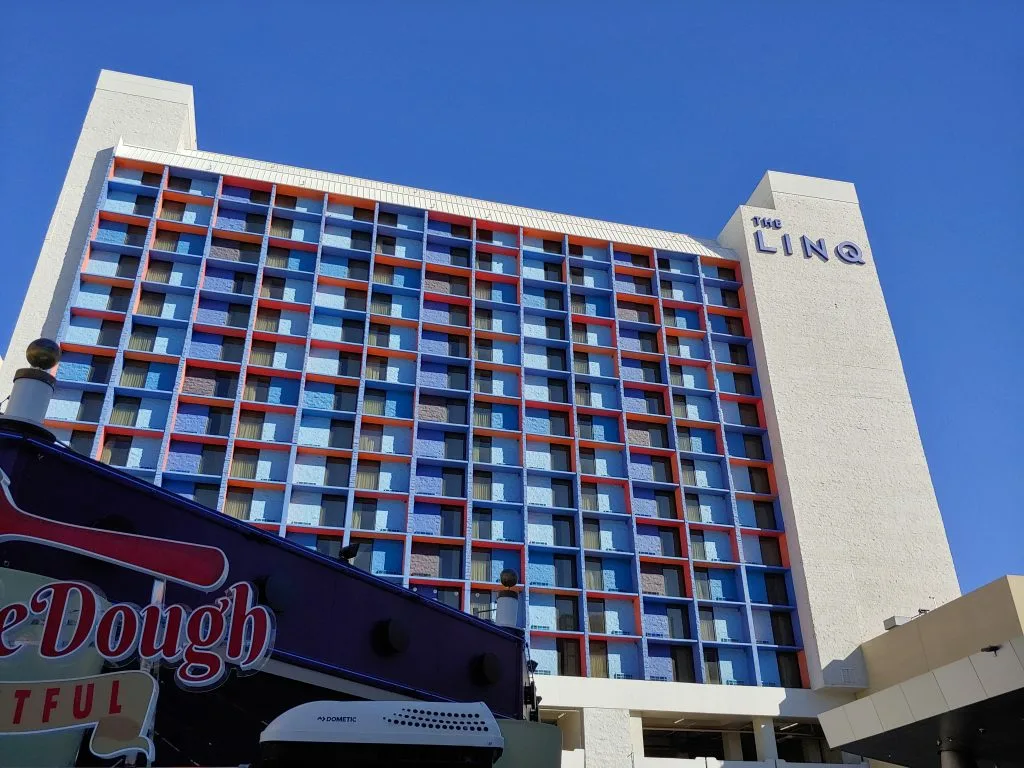 Linq Casino FAQ
Is 3/2 blackjack offered at Linq?
There are no 3/2 blackjack tables available at Linq. At Linq, all blackjack games have a 6/5 payout.
Is 3/2 blackjack offered at O'Sheas casino?
Every game of blackjack at O'Sheas offers a 6/5 payout ratio.
What are the probabilities of winning at craps in Linq?
The pass line bet determines the maximum craps odds, which are set at 3-4-5 times its value.
Does Linq have a poker room available?
Linq does not offer a poker room, but fear not, as Caesars Palace is just around the corner and has one available for your entertainment.
Does Linq have a sportsbook available?
Linq features a Caesars Sportsbook.
What is the current status of O'Sheas casino?
Linq has incorporated O'Sheas casino into its establishment, with a portion of its premises holding the remnants of the original O'Sheas casino.
Last updated: May 27, 2023