128 East Fremont Street, Las Vegas, Nevada | Contact: 702-382-1600 | Experience the excitement at Binion's Casino!
Located in the heart of the bustling Fremont Street Experience, Binion's, formerly known as Binion's Horseshoe, stands as a legendary establishment. With a prime location and rich history, this renowned casino offers an array of entertainment options for visitors. The casino floor, adorned with approximately 800 slot machines, beckons guests to try their luck and chase their fortunes. Moreover, Binion's boasts an impressive collection of 30 table games, ensuring that there is something for everyone's taste. Adjacent to the casino, Hotel Apache offers a comfortable stay with its 81 well-appointed rooms, providing a serene escape from the excitement of the gaming floor. Meanwhile, the iconic 26-story Mint hotel tower, although temporarily closed since 2009, stands as a testament to the ever-evolving landscape of Las Vegas.
Binion's utilizes the All Access Players Club, a shared program with its sister casino, Four Queens.
Binion's boasts a total of five restaurants, including the esteemed Top of Binion's Steakhouse for impeccable fine dining. Additionally, visitors can enjoy the relaxed ambiance of four casual restaurants and indulge in the vibrant atmosphere of four bars, two of which offer thrilling video poker experiences.
The casinos located in the heart of Las Vegas city center
Bet-NV.com receives support from memberships, sponsors, and advertisements. In the event of a gambling problem, dial 1-800-GAMBLER for assistance.
---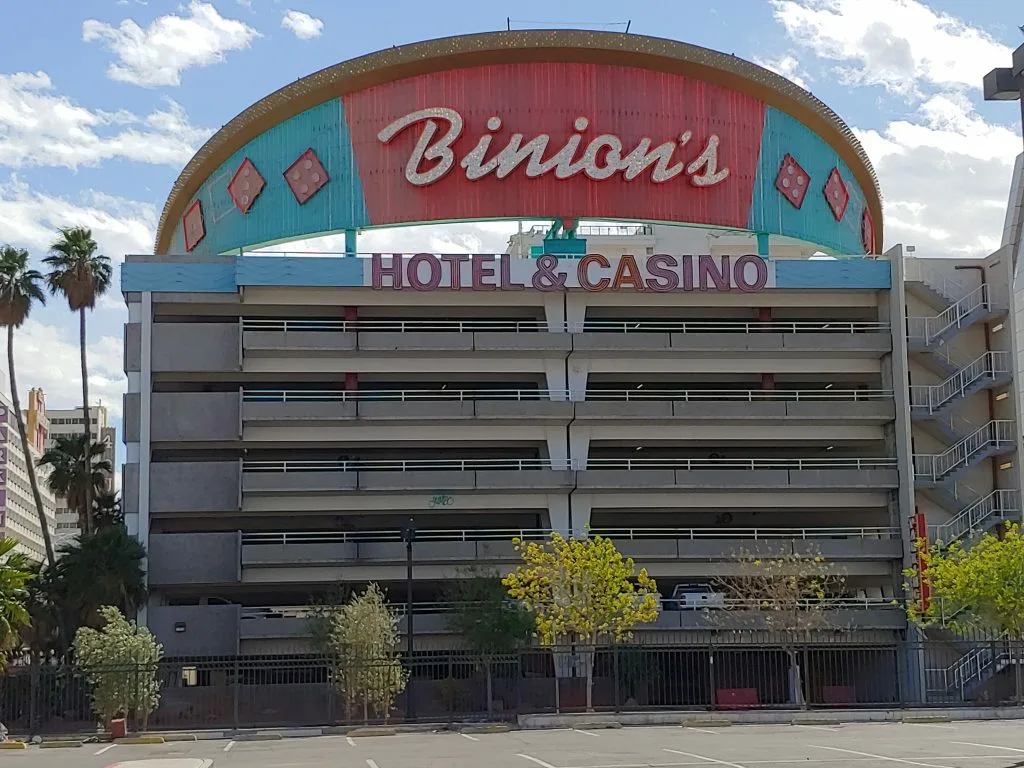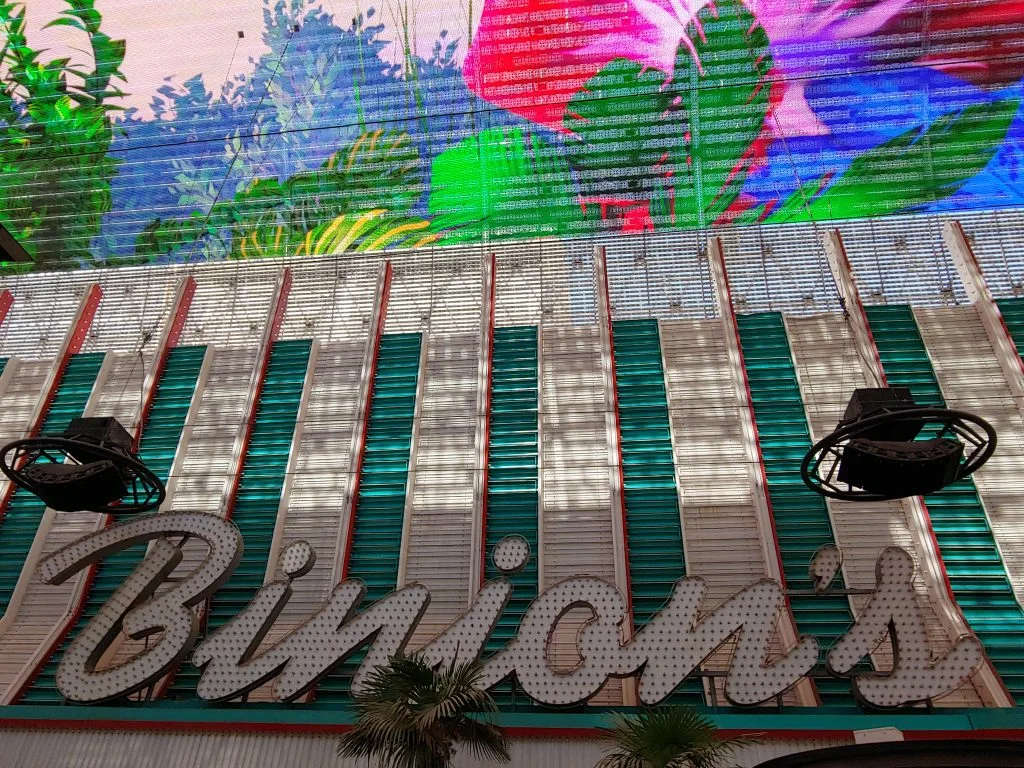 Binion's casino
Binion's employs the All Access Players Club, widely recognized as the most benevolent slot club in the bustling city of Las Vegas; this highly regarded players club is also shared by Four Queens.
In downtown Las Vegas, you'll find Binion's, a popular spot for sports bettors. At Binion's, they have a William Hill sportsbook, making it convenient for bettors to place their wagers. If you're looking to fund your sports betting account, you'll also be pleased to know that you can make deposits and withdrawals for the William Hill app right here at Binion's. However, it's important to note that Binion's no longer houses a poker room. Unfortunately, it closed its doors back in March 2020. But don't fret, because if you're a poker enthusiast, you can head over to Golden Nugget, which proudly boasts the only poker room in downtown Las Vegas.
In the bustling city of Las Vegas, players have the incredible opportunity to indulge in the unparalleled benefits offered by All Access. With this exclusive program, you can revel in the thrill of receiving not just one, but two enticing rewards. Are you ready for this? Brace yourself for 0.5% cash back and a remarkable 1% in comps for all you dedicated slot players out there. Now, let's dive into the world of video poker. Prepare to be amazed as you witness astonishing returns of 0.3125% cash back and a phenomenal 0.625% in comps on the majority of machines. However, it's worth noting that certain full-pay video poker machines may offer half of that amount. The best part? Both cashback and comps are generously bestowed upon the players, leaving them in awe of the unmatched generosity that Las Vegas has to offer.
Binion's provides a variety of video poker options with a 99% payout rate. Members of Bet-NV.com can easily acquire details regarding the top video poker games available at Binion's.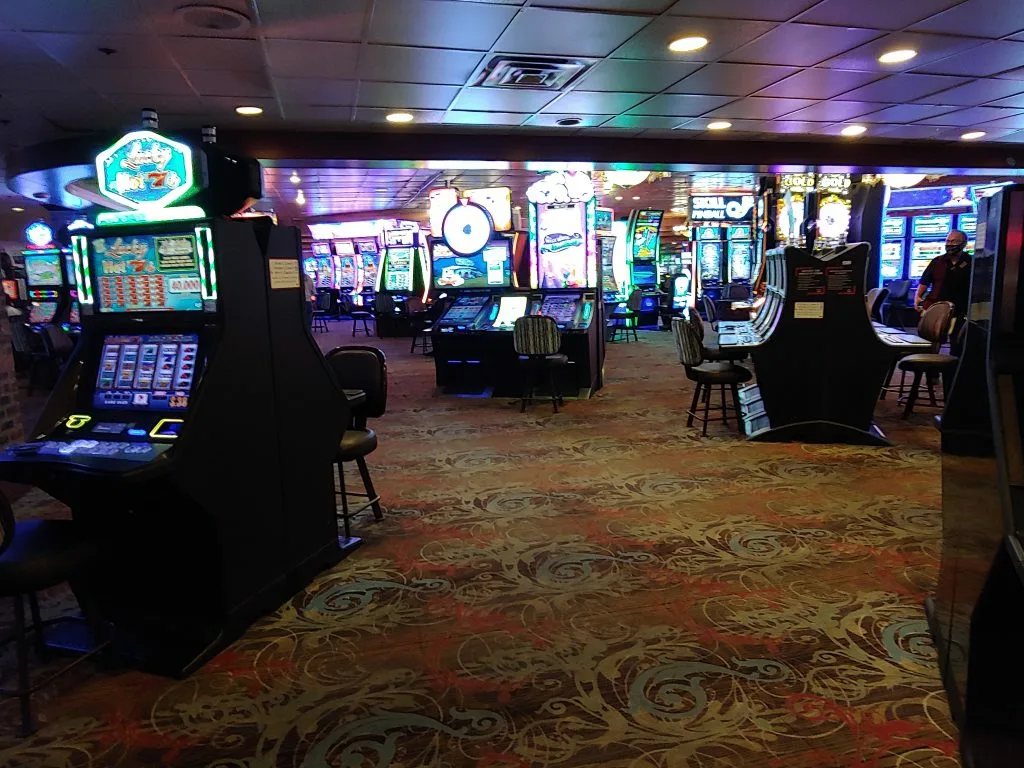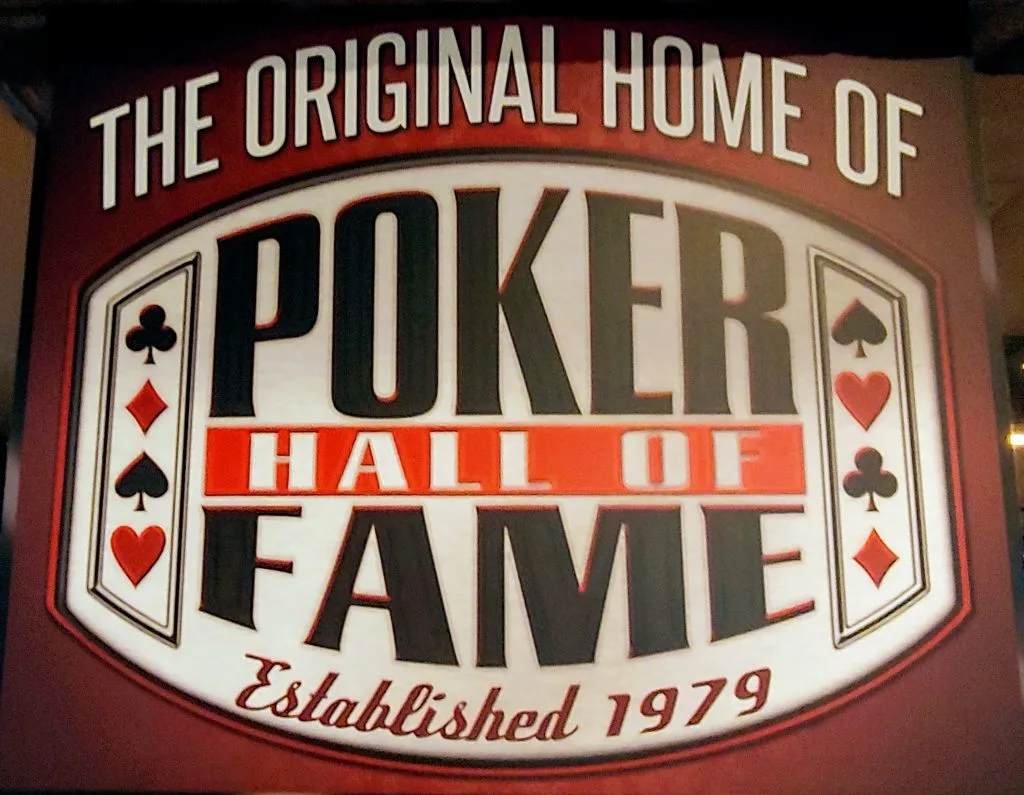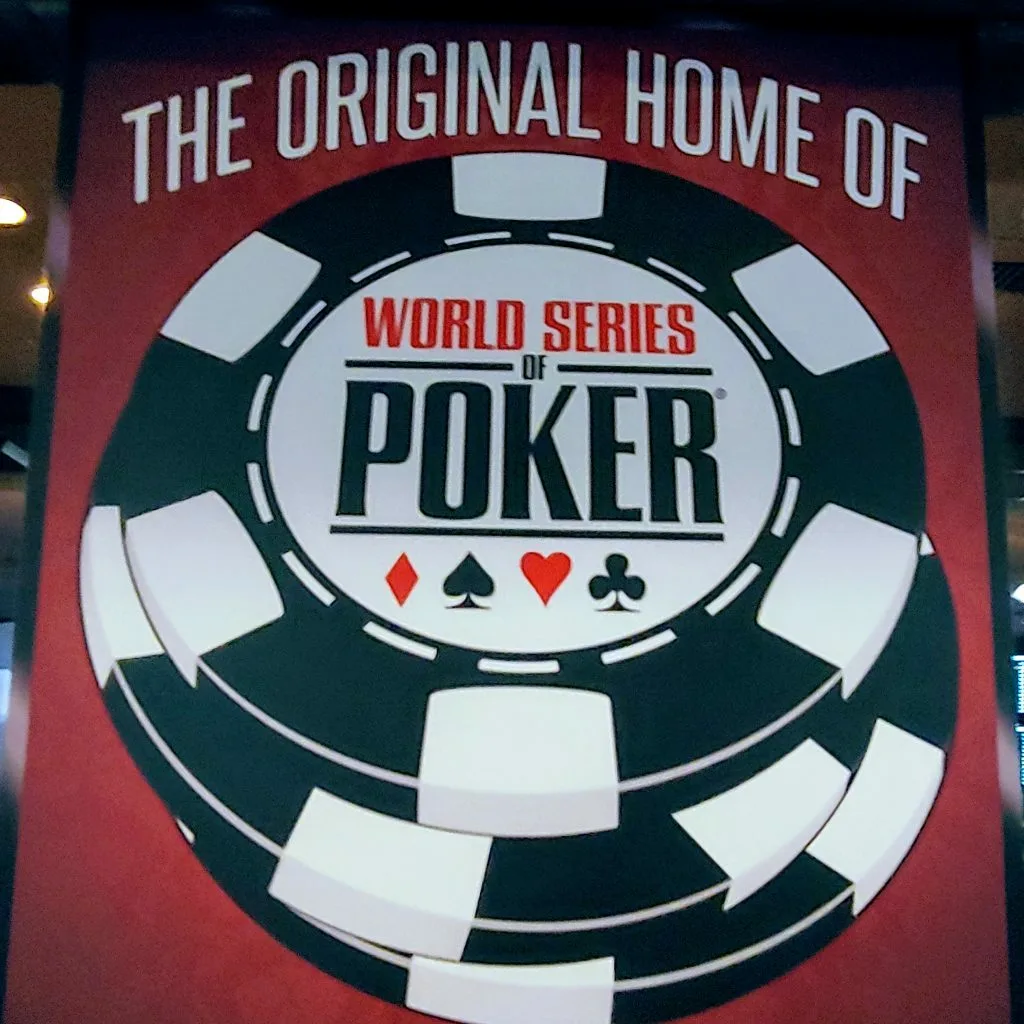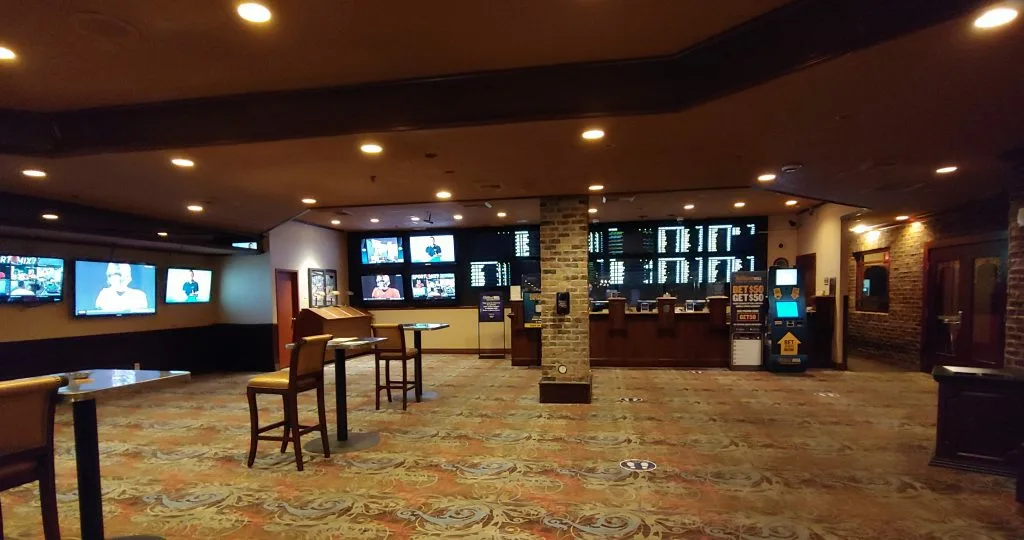 Table games
At Binion's, an exciting and vibrant casino, you'll find a plethora of thrilling table games, totaling an impressive 30 in number. The majority of these captivating games fall under the ever-popular category of blackjack, providing ample opportunities for players to test their skills and luck. However, Binion's goes beyond the norm, offering a diverse range of table games that cater to all preferences and interests. From the adrenaline-inducing craps to the exhilarating double zero roulette and triple zero roulette, there is an option for every thrill-seeker. Additionally, for those seeking a unique twist on traditional poker, Binion's presents Dealer Open Pai Gow Poker, Face Up Pai Gow Poker, Let it Ride, and Three Card Poker. With such an extensive selection, Binion's ensures that every guest's gaming desires are met, guaranteeing an unforgettable experience filled with excitement and anticipation.
For just $3 per month, you can gain access to a wealth of information on table games in Las Vegas. As a member of the Casino Club, Total Access Club, or Bet-NV.com Super Fan, you'll have exclusive and detailed access to table game surveys for different casino properties. This means you'll get insider knowledge and insights on the best table games in town. With Bet-NV.com, you won't miss out on any crucial details that can enhance your casino experience. So why wait? Join now and unlock the secrets of Las Vegas table games!
You can now get Bet-NV.com subscriptions from both Gumroad and Patreon. Enjoy the same valuable content on both platforms.
If you, or someone you are acquainted with, is struggling with a gambling issue, do not hesitate to contact 1-800-GAMBLER.
Binion's blackjack rules 
At Binion's, you'll find a total of four different blackjack games to choose from. Out of all these options, the best one is Double Up Blackjack, which offers a 3/2 payout. However, it's worth noting that this particular game comes with a challenging strategy that you'll need to master before diving in. On the other hand, another great variant available at Binion's is Blackjack Switch. This game stands out because it is one of just four casinos in Las Vegas that offer it. So, if you're looking for some exciting blackjack action, Binion's is definitely the place to be!
In Binion's, you'll find two classic versions of blackjack. Yet, there's a catch that dampens the excitement. The first variant employs six decks and pays out at a disappointing 6/5 ratio. As for the second six-deck blackjack game, it offers a more favorable 3/2 payout, but there's a catch—it demands a $1 Bonus Spin side bet. Unfortunately, this particular rule catapults it into the category of the worst blackjack games you'll find in Las Vegas.
Binion's blackjack game features the option for players to double down both before and after splitting, while the dealer will hit on a soft 17.
Binion's craps odds
At Binion's, you can enjoy a thrilling craps experience with the opportunity to win big. One of the standout features is the generous craps odds, offering up to five times your original bet. It's a fantastic chance to maximize your winnings and add excitement to every roll of the dice. But that's not all. Binion's also spices up the game by offering double payouts on the field when you roll a 12. It's an enticing proposition that keeps players on the edge of their seats, eagerly awaiting that lucky number to come up. However, it's important to note that Binion's doesn't offer free buys on the 4 and 12. To participate in these bets, players must pay a 5% commission upfront. While it's tempting to try your luck with these numbers, the commission takes away some of the value in buying them. So, when you step onto the vibrant casino floor at Binion's, know that you have the chance to enjoy incredible craps odds that can multiply your winnings. And keep an eye out for that magical 12, where the field bet pays double, adding an extra layer of excitement to the game. Just remember to consider the commission when deciding whether to buy the 4 or 12.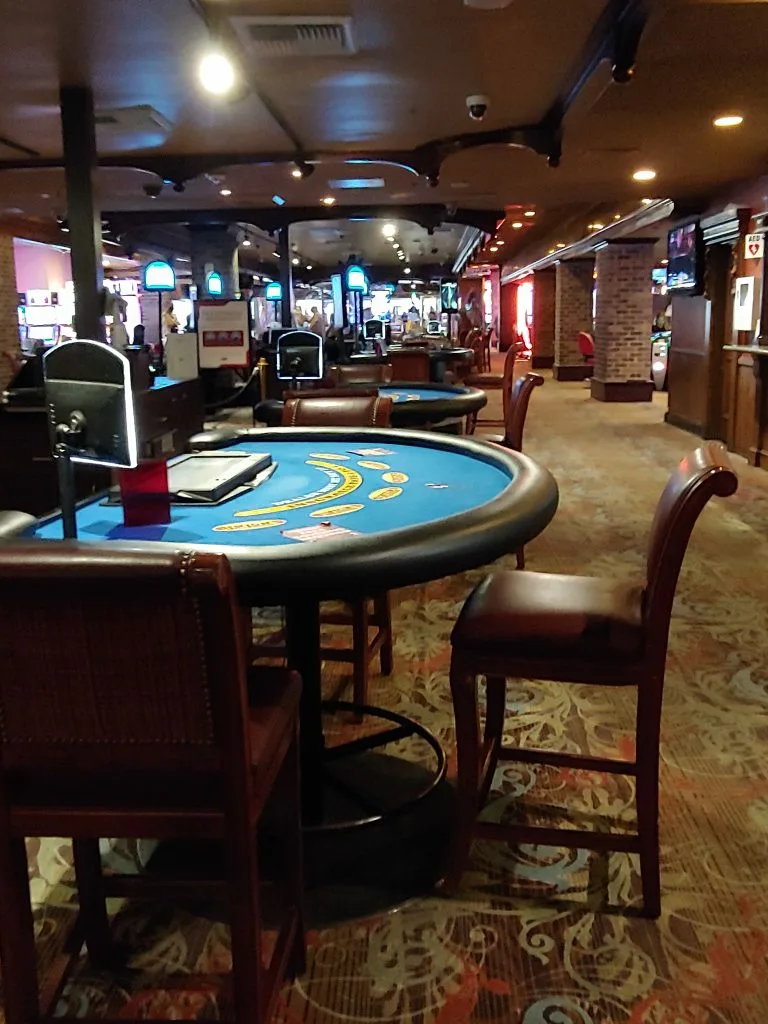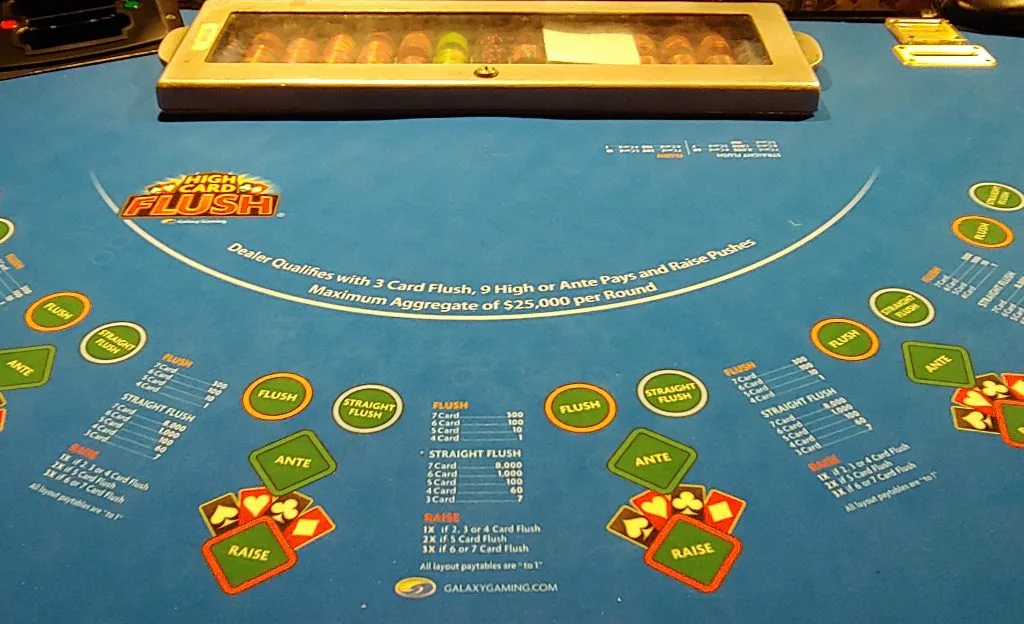 Entertainment at Binion's
Binion's lacks any form of entertainment besides the proximity of Fremont Street Experience right outside its entrance. Nevertheless, its sibling establishment, Four Queens, offers two captivating shows for visitors to enjoy.
At Four Queens, you can enjoy a variety of entertainment options. Two popular shows take place regularly, each offering a unique experience. In the first show, you'll be treated to a hilarious performance that combines comedy and mind-boggling magic tricks. The second show features a mesmerizing hypnotist, captivating the audience with their incredible skills. To catch these fantastic acts, head to the showroom located near the front desk, towards the back of the casino. These shows run from Tuesday to Saturday, ensuring there's always an opportunity for an evening of entertainment. However, on Sundays and Mondays, the showroom goes dark, allowing the performers a well-deserved break.
Indulging in delectable cuisine and refreshing beverages at Binion's
The fine dining option at Binion's Steakhouse is the Top of Binion's. Open from Thursday to Monday, between 5pm and 10pm, this exquisite restaurant is a must-visit. Unfortunately, it remains closed on Tuesdays and Wednesdays. Indulge in a diverse selection of broiled steaks, delectable chops, and mouthwatering seafood dishes.
Benny's Smokin' BBQ and Brews operates every day, running from 4 in the afternoon until 11 in the evening. On the menu, you'll find mouthwatering options such as brisket, ribs, and chicken. If you happen to be a member of the All Access players club, you're in for a treat with a special $2 off discount.
I start my day at Binion's Cafe, a classic casino cafe that opens daily from 7am to 1:30am. The menu here is quite extensive, offering a wide variety of options for breakfast, including a large selection of mouthwatering dishes. If I'm craving something heartier, they also serve delicious burgers, sandwiches, and pasta. It's the perfect spot to fuel up before a long day of adventure. Later in the afternoon, I make my way to Whiskey Liquor Up, which opens at 11:30am. This cozy bar not only offers an impressive selection of whiskey but also serves a delightful assortment of bar food. Whether I'm in the mood for hot dogs, salads, or desserts, they have it all. Binion's Deli is another great option, open from noon to 8pm daily. Their menu caters to those looking for a quick and satisfying bite, with juicy burgers and delectable hot dogs on offer. They also have refreshing salads and irresistible desserts to satisfy any cravings. With these fantastic dining options, I know my culinary needs will be met throughout the day.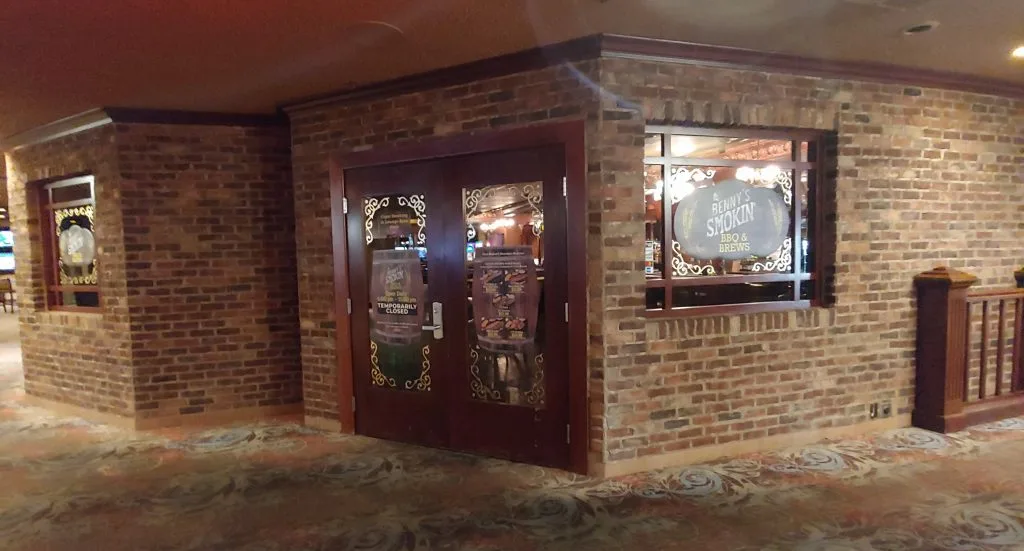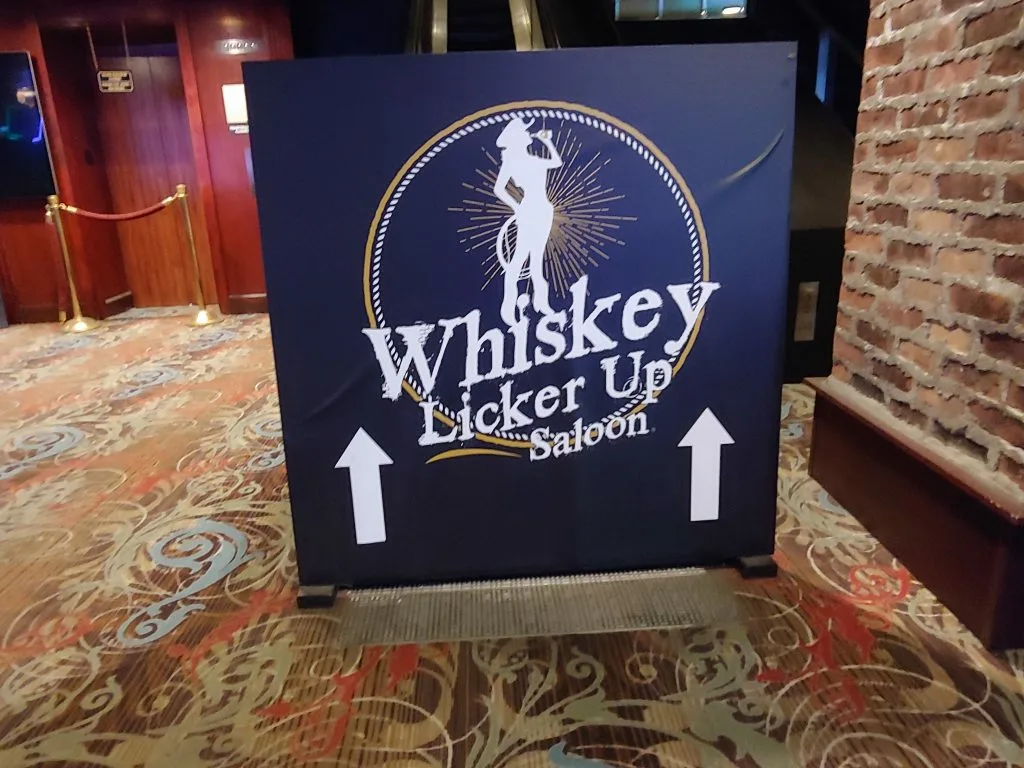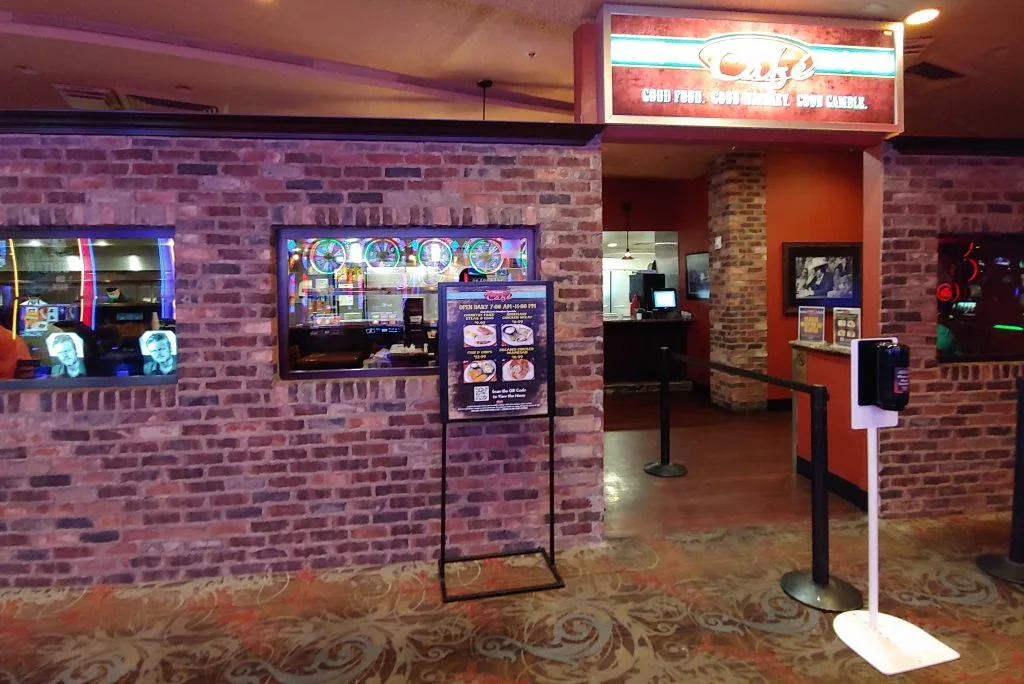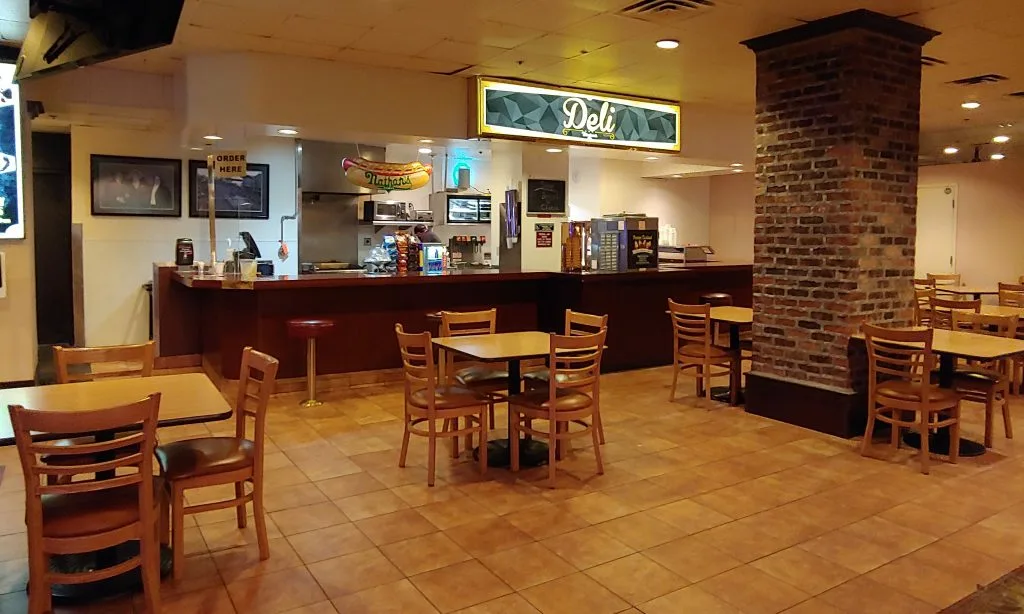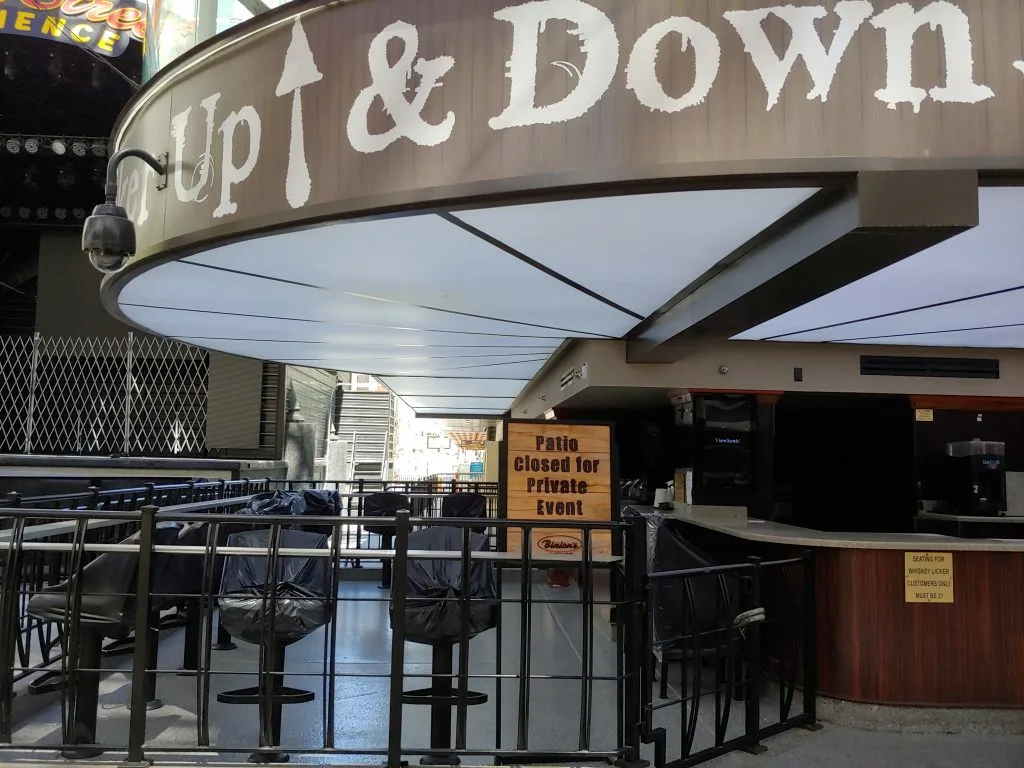 Hotel accommodations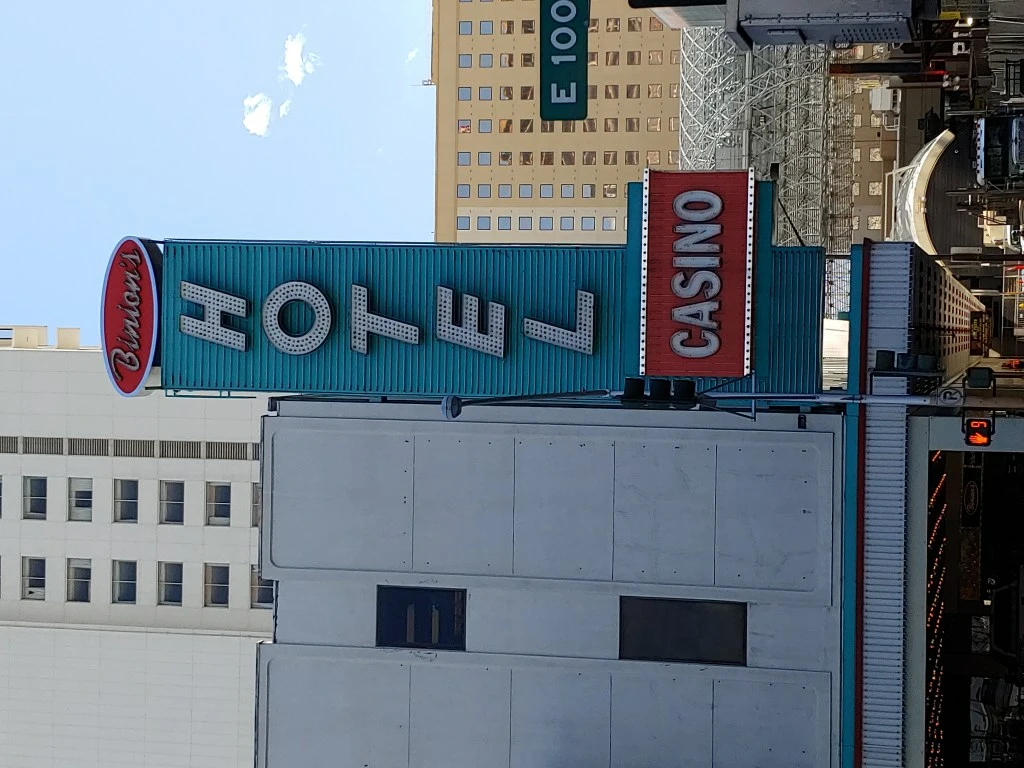 Binion's hotel tower is no longer in operation, unfortunately. However, the Hotel Apache, located on the eastern side of the property, offers a charming alternative with its 81 beautifully refurbished rooms. These rooms have been meticulously redesigned to capture the essence of the era in which they were originally built, the fabulous 1930s.
Frequently Asked Questions about Binion's Gambling Hall
Are there any 24-hour restaurants at Binion's?
Binion's does not have any restaurants available for dining between 1:30am and 7am.
Does blackjack pay 3/2 at Binion's?
Binion's does not offer any authentic blackjack games that pay 3/2. The availability of 3/2 blackjack games at Binion's is limited to variations or games that involve a $1 side bet.
What are the craps odds at Binion's?
Binion's provides a craps experience with odds that can go up to five times the normal amount.
What is the best video poker game at Binion's?
The 8/5 Bonus Poker at Binion's is hailed as the top video poker game, conveniently located near the deli.
Is the hotel at Binion's open?
The reopening of Hotel Apache at Binion's marks a significant event, as the Mint hotel tower had ceased operations back in 2009.
Is there a poker room at Binion's?
In March 2020, the poker room at Binion's Casino ceased its operations for good.
The latest update was made on August 4, 2023, courtesy of Kristina Mehaffey.