For reservations and inquiries, please contact the New York-New York hotel at 866-815-4365. The hotel is conveniently located at 3790 S Las Vegas Blvd, Las Vegas, NV.
In the heart of the bustling city of New York, lies New York-New York, a vibrant casino resort that encapsulates the essence of the Big Apple. Brimming with the city's most iconic symbols, it offers visitors a thrilling experience like no other. From the adrenaline-pumping roller coaster to the abundance of affordable dining options, there is something for everyone at this remarkable destination. Step into the casino and prepare to be amazed by the vast array of entertainment options available. With approximately 60 table games and over 1000 slots, the gaming floor is a haven for both seasoned gamblers and those looking to try their luck. For those seeking a more exclusive experience, there is a dedicated high limit slot and table game section, ensuring that even the most discerning players feel right at home. If you're in the mood for a drink and some friendly competition, the bars at New York-New York offer an exciting twist with their video poker machines. Sip on your favorite beverage while testing your skills and luck at the same time. And for sports enthusiasts, there is a small yet dynamic BetMGM sportsbook where you can place your bets and cheer on your favorite teams. In a city renowned for its endless possibilities, New York-New York stands tall as a testament to the vibrant energy and excitement that defines the Big Apple. With its iconic symbols, thrilling attractions, and diverse gaming options, this casino resort is a must-visit destination for any traveler seeking an unforgettable experience in the heart of New York.
New York-New York is conveniently situated adjacent to Park MGM, while T-Mobile Arena, which serves as the home of the NHL team Vegas Golden Knights, is located directly behind the resort.
The absence of a poker room can be noted at New York-New York, with the nearest one being available at MGM Grand.
Additional Casinos on the Strip in Las Vegas
Bet-NV.com receives backing from memberships, sponsors, and advertisements, ensuring its sustainability. In case you or anyone you are acquainted with encounters issues with gambling, please reach out for assistance at 1-800-GAMBLER.
---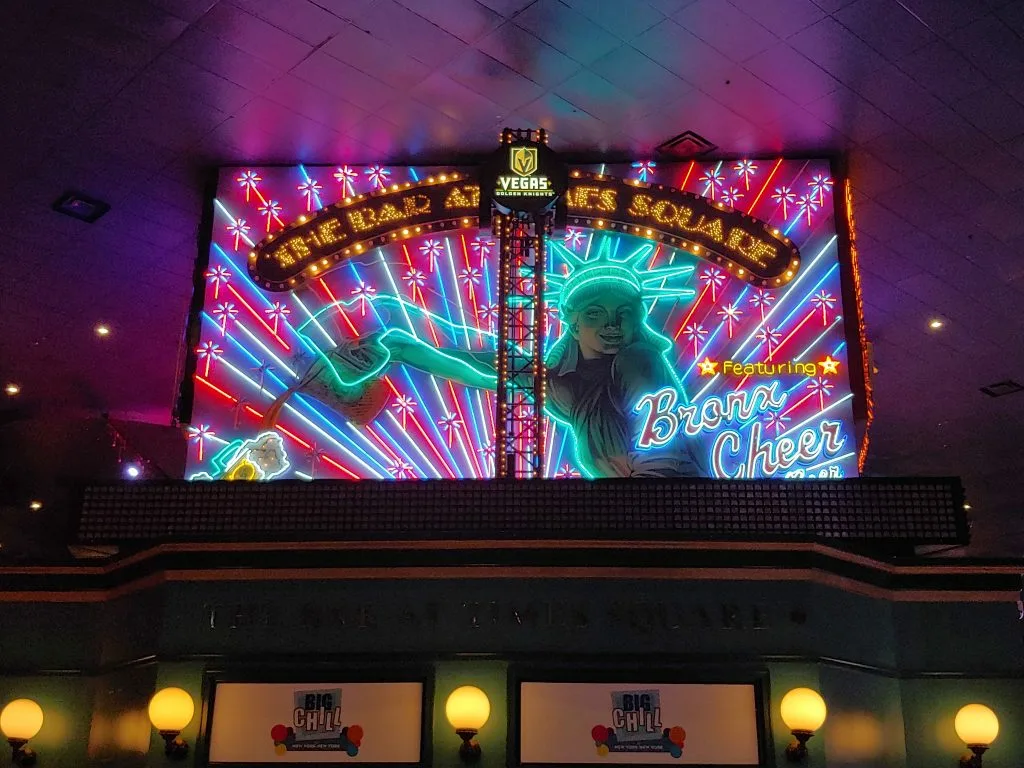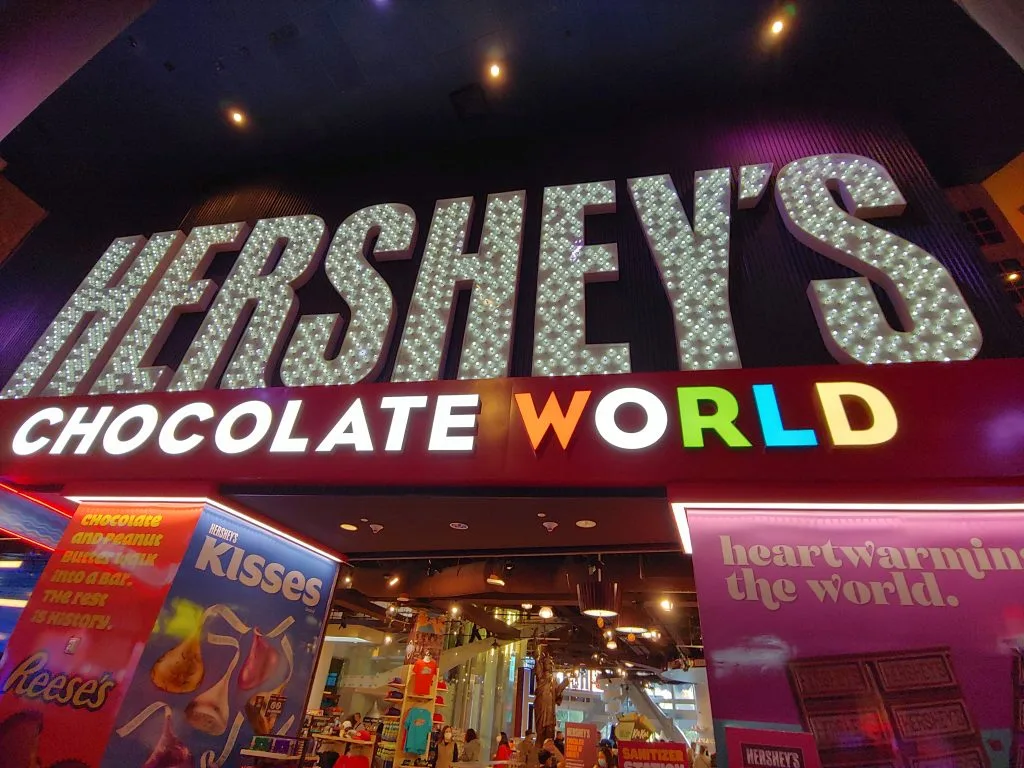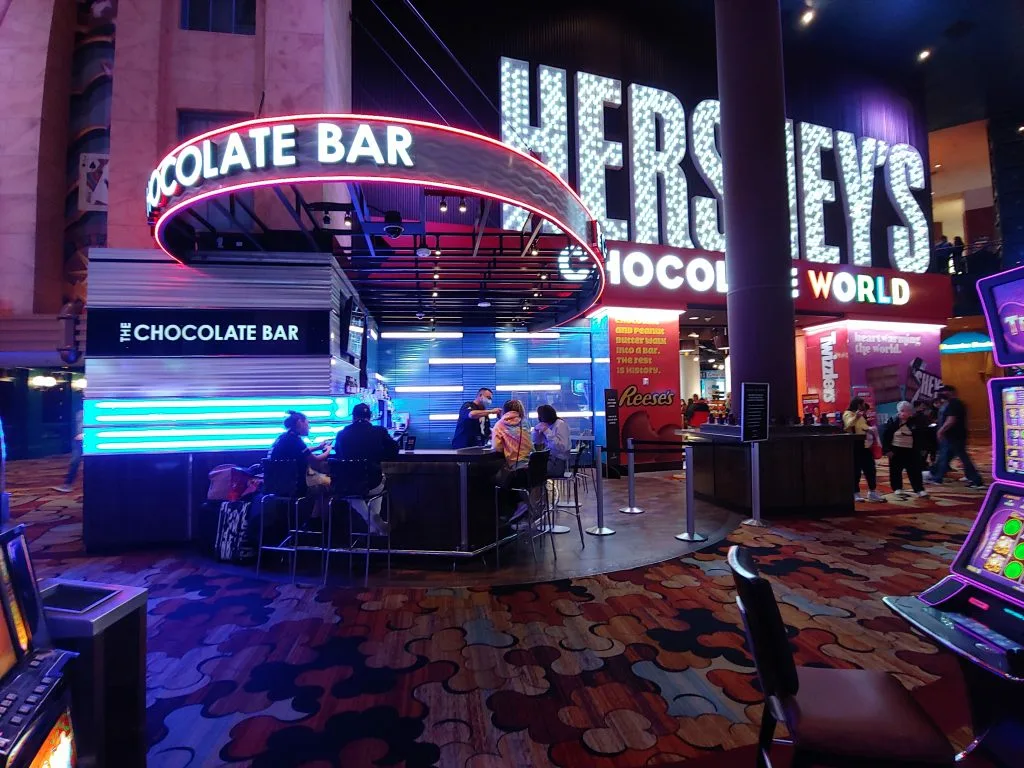 The casino known as New York-New York
As a compact casino nestled within the bustling Las Vegas Strip, New York-New York boasts a modest size of slightly over 50,000 square feet. While it may not be the grandest establishment in terms of physical space, it compensates with its diverse array of slot machines, which dominate the majority of its gaming floor. For enthusiasts of video poker, the bars and a designated area adjacent to the hotel front desk offer an exclusive sanctuary. Additionally, New York-New York caters to the more traditional gambling aficionados by providing a spacious stadium setup on the sportsbook side of the casino. This area features an assortment of thrilling games such as baccarat, blackjack, craps, and even double zero roulette. Whether one prefers the allure of the slots or the challenge of table games, New York-New York offers a satisfying gambling experience within its cozy confines.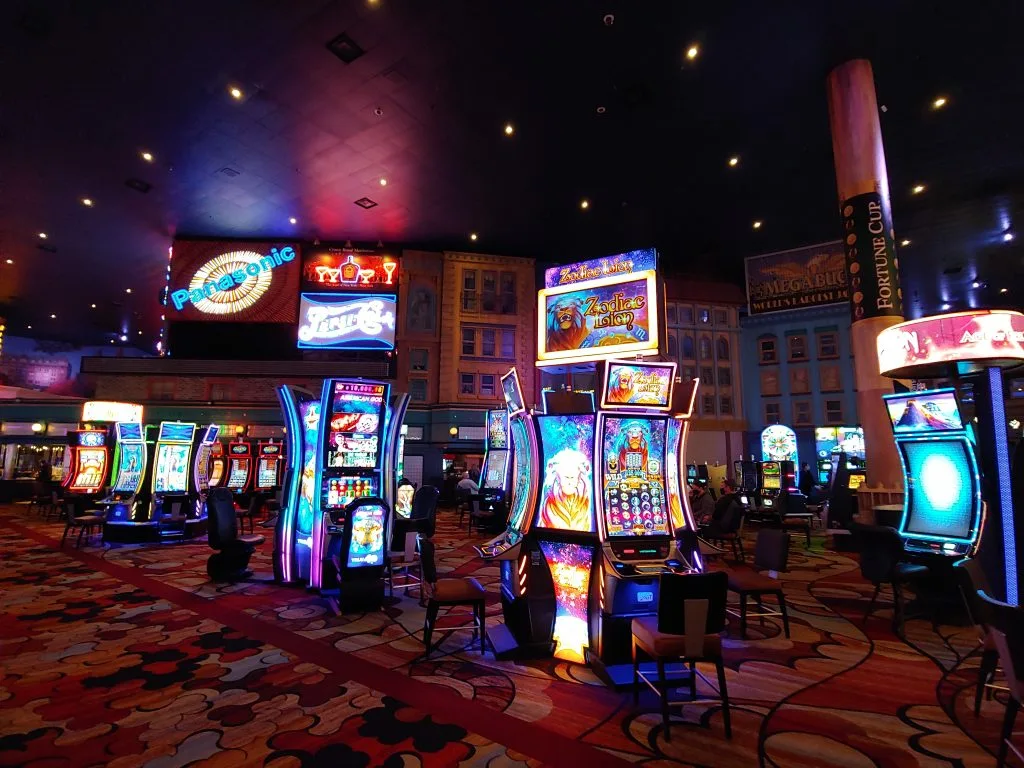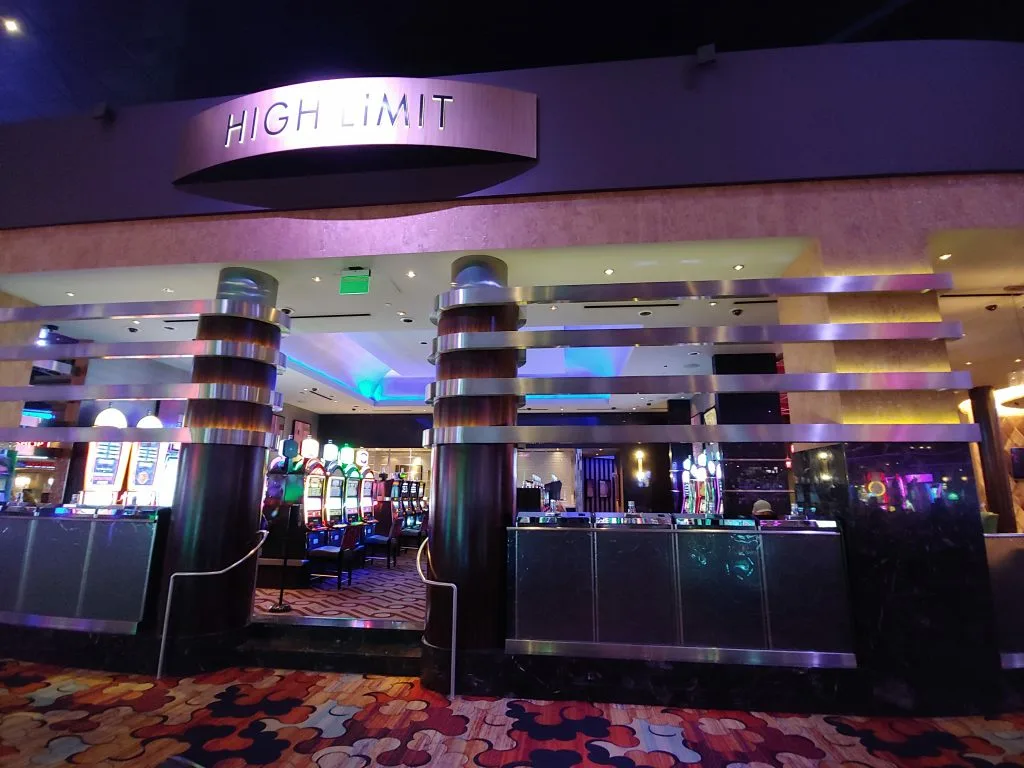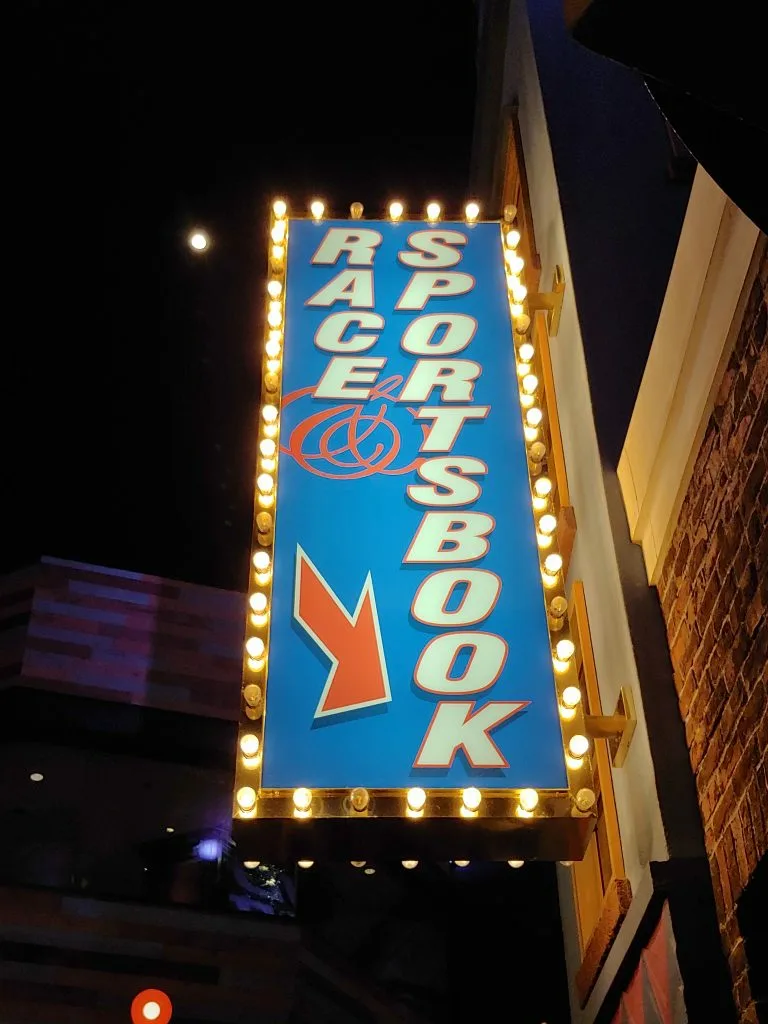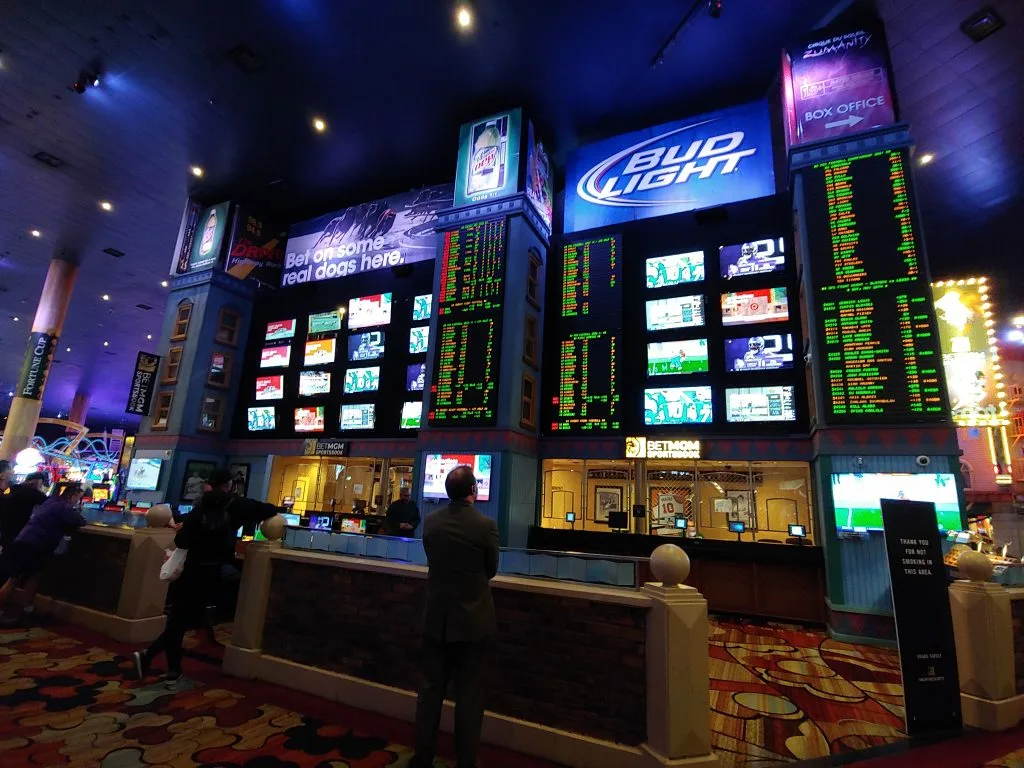 Table games
Minimum bets at New York-New York start at $10 or $15 for a variety of live table games, including baccarat, blackjack, crapless craps, craps, roulette, and a few poker pit games in the front pit. With approximately 60 options to choose from, players can enjoy an exciting range of gambling experiences at this establishment. The diverse selection ensures that there is something for everyone, whether you prefer the thrill of baccarat, the strategic gameplay of blackjack, or the fast-paced action of roulette. As you step into the front pit, you'll be greeted by a lively atmosphere and the anticipation of trying your luck in one of the poker pit games. The casino caters to both seasoned gamblers and newcomers, providing a welcoming environment for all. So, whether you're a high roller or simply looking for a fun night out, New York-New York offers an array of table games that are sure to keep you entertained.
During peak hours, the high limit salon at New York-New York casino offers double-deck and six-deck 3/2 blackjack, granting players the opportunity to double down on any two cards. In the back pit, you'll find two eight-deck 3/2 blackjack tables. At all blackjack tables in the casino, the dealer hits soft 17. Additionally, the shoe games provide the option to surrender and re-split aces, enhancing the gameplay experience. It's important to note that the high limit salon is exclusively open during peak hours, ensuring a thrilling and exclusive atmosphere for players seeking higher stakes.
New York-New York offers both double zero and triple zero roulette. Additionally, they have craps and crapless craps with 3-4-5 times odds, while the field pays triple on 12.
For just $3 per month, you can also gain detailed access to table game surveys by casino property as a member of the Total Access Club, Casino Club, or Bet-NV.com Super Fan. Don't miss out on the opportunity to delve deeper into the world of table games and uncover valuable insights. Join now and unlock a wealth of information and benefits that will enhance your Bet-NV.com experience.
You can now access Bet-NV.com subscriptions on both Gumroad and Patreon, where you'll find the same valuable information.
In case you or someone you're acquainted with is dealing with a gambling addiction, don't hesitate to reach out to 1-800-GAMBLER for assistance.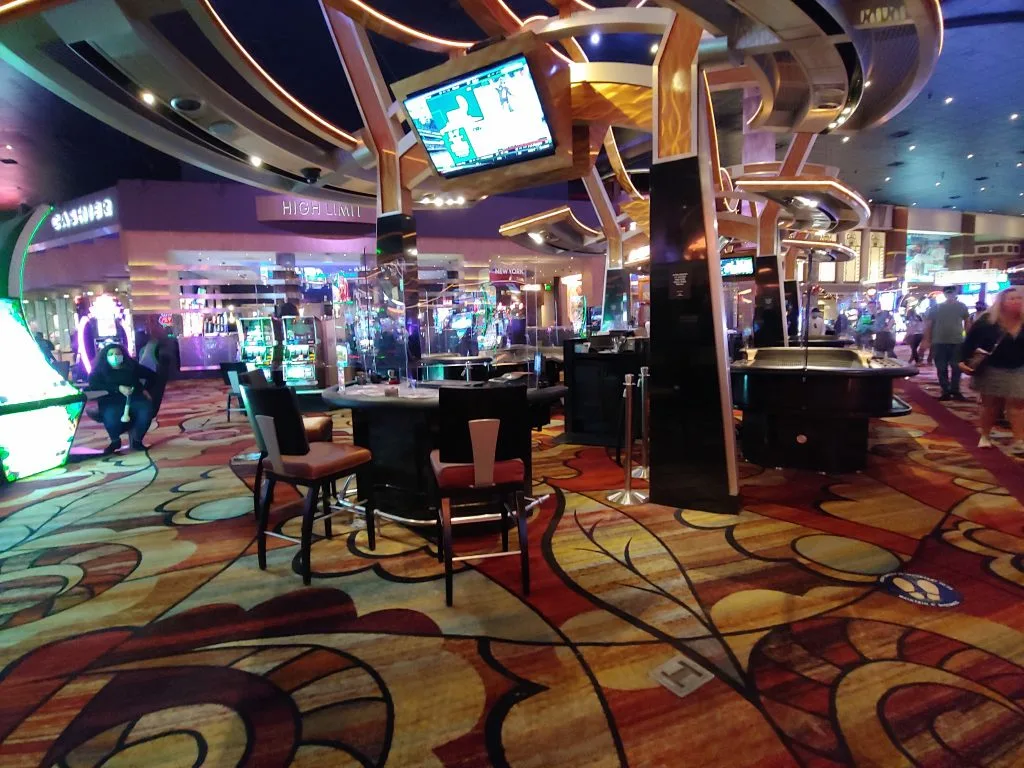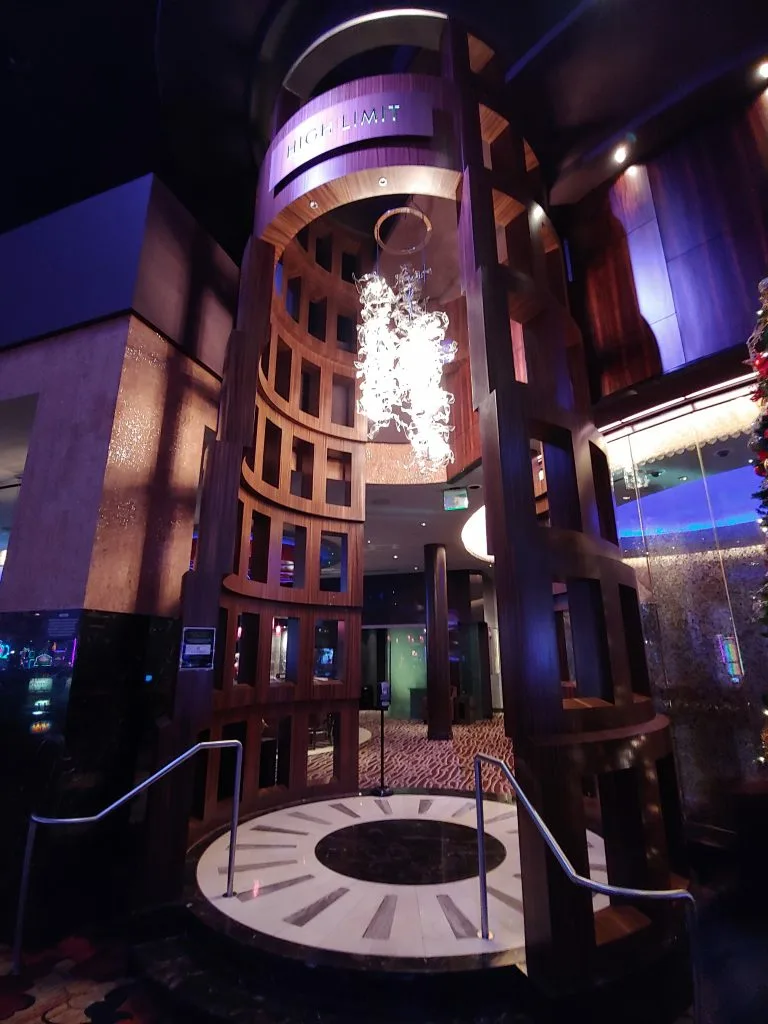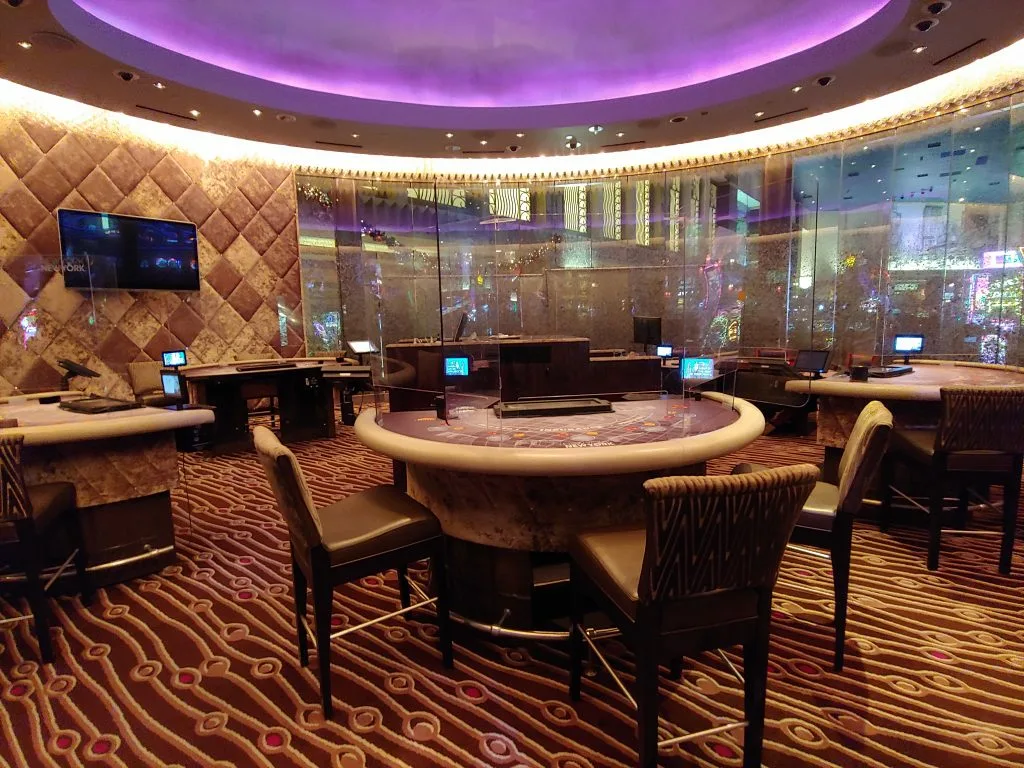 Entertainment offerings at New York-New York are sure to captivate and delight visitors.
In New York City, there is an abundance of choices when it comes to entertainment. The family-friendly Big Apple Arcade offers a variety of games such as Skee-Ball, Air Hockey, NBA Fever, and many others.
If you're seeking an exhilarating experience, I highly recommend hopping on The Big Apple Coaster. This incredible roller coaster will take you on a wild ride through a stunning replica of the New York harbor, complete with a magnificent 150-foot replica of the Statue of Liberty and iconic Manhattan buildings. What adds an extra touch of excitement is the fact that the roller coaster trains are designed to resemble the famous New York taxicabs. So buckle up and get ready for a heart-pounding adventure that combines the thrill of a roller coaster with the charm of the Big Apple!
Mad Apple, an extraordinary production by Cirque du Soleil, is an exuberant amalgamation of mesmerizing acrobatics, rhythmic music, captivating dance routines, uproarious comedy, and mind-boggling illusions. This spectacular show reverently pays homage to the vibrant city that never succumbs to slumber. Within this dazzling spectacle, the talented magician and comedian, Harrison Greenbaum, takes center stage, effortlessly blurring the boundaries that separate the realms of traditional circus performances, live entertainment, and the pulsating essence of New York's nocturnal culture. Prepare to be transported into a world where gravity loses its grip, your heart races to the rhythmic beats, laughter cascades like a wave, and the impossible becomes an everyday occurrence. Mad Apple is a thrilling experience that will leave you breathless and craving for more.
In 2007, Terry Fator achieved his breakthrough moment when he emerged victorious on the popular television show "America's Got Talent" aired by NBC. This win not only brought him fame but also a substantial reward of $1 million, along with the opportunity to showcase his talent on the illustrious Las Vegas Strip. Presently, Fator mesmerizes audiences with his residency show titled "Terry Fator: Who's the Dummy Now?" The show serves as a platform for him to breathe life into an enchanting array of puppet co-stars, captivating his viewers with their unique personalities and performances.
Eating and beverages at the New York-New York
New York-New York boasts a wide array of dining establishments, catering to every palate. Whether you prefer the proximity of the casino floor or the more family-friendly ambiance, you'll find numerous options to satisfy your cravings. The property features a diverse selection of restaurants, strategically placed to ensure convenience and accessibility for all guests. Should you be in a hurry, there are two food courts that provide a range of quick bite options, perfect for those seeking a satisfying meal on the go.
48th and Crepe – Traditional French food. Morning meal and midday meal.
America – American cuisine.
Beerhaus - Traditional American pub food and artisanal beer options available.
Experience the mouthwatering delights of Broadway Burger Bar and Grill. - Juicy and flavorful Black Angus beef patties for your ultimate burger experience.
Chin Chin - An establishment offering delectable Asian cuisine and a wide selection of sushi. – Chinese cuisine.
Gallagher's Steakhouse - Semi-formal attire. Delectable steak and seafood.
Gonzalez y Gonzalez – Southwestern Mexican cuisine.
Hello Kitty Cafe – Pop-up cafe.
Il Fornaio – Italian cuisine.
Luke's Lobster – Maine Lobster.
Nine Fine Irishmen – Irish pub fare.
Nusr-Et – Business casual. Steakhouse.
NYNY Food Hall – Quick bites.

Capriotti's
New York Pizzeria
Wing Zone

Shake Shack – Burgers and shakes.
Starbucks – Java and on-the-go snacks.
Tom's Watch Bar – Sports bar.
Top Round – Roast beef sandwiches.
Village Street Eateries – Quick bites

Greenwich Coffee
Fulton's Fish Fry
Greenburg's Deli
Sirrico's Pizza
Times Square To-Go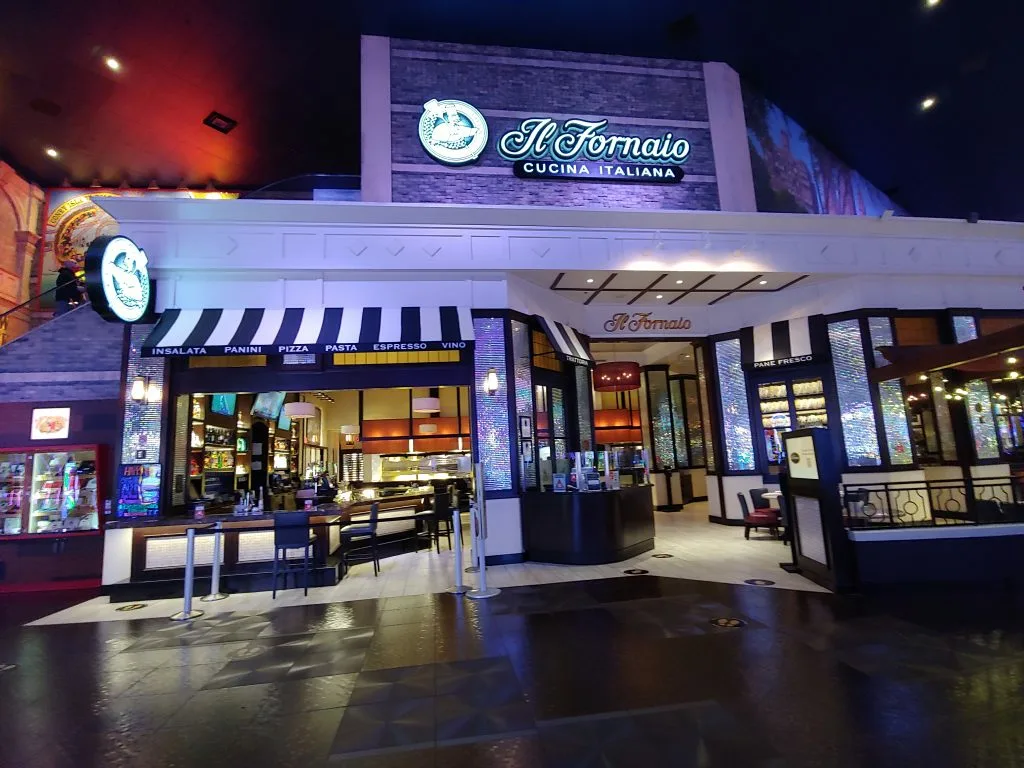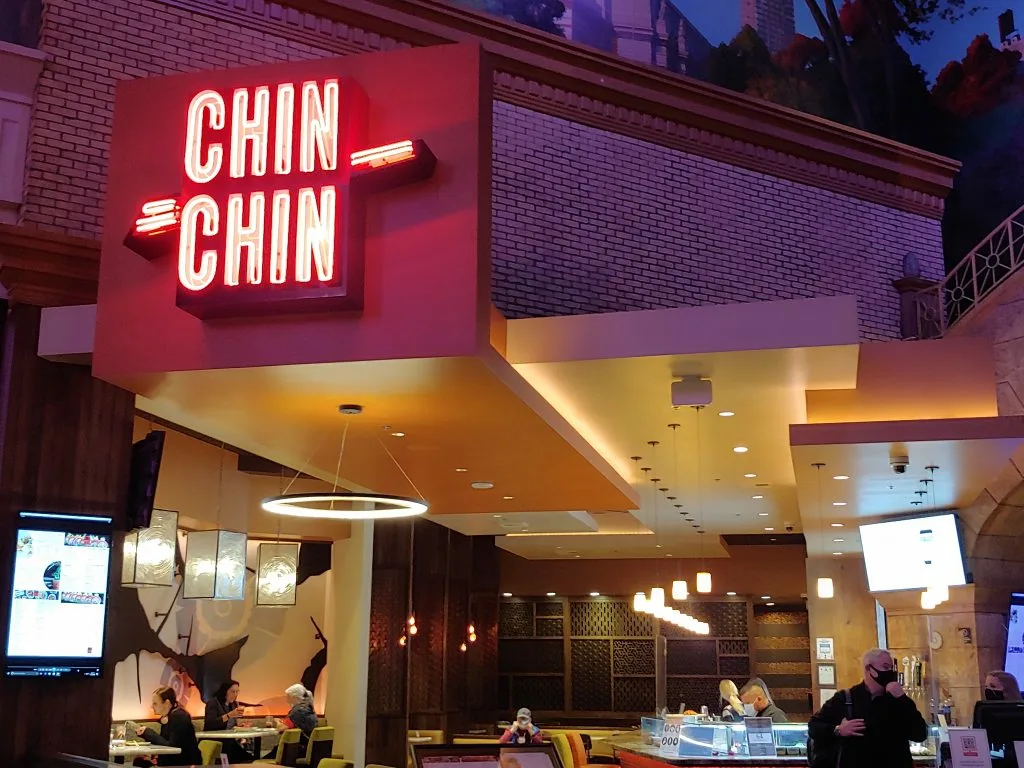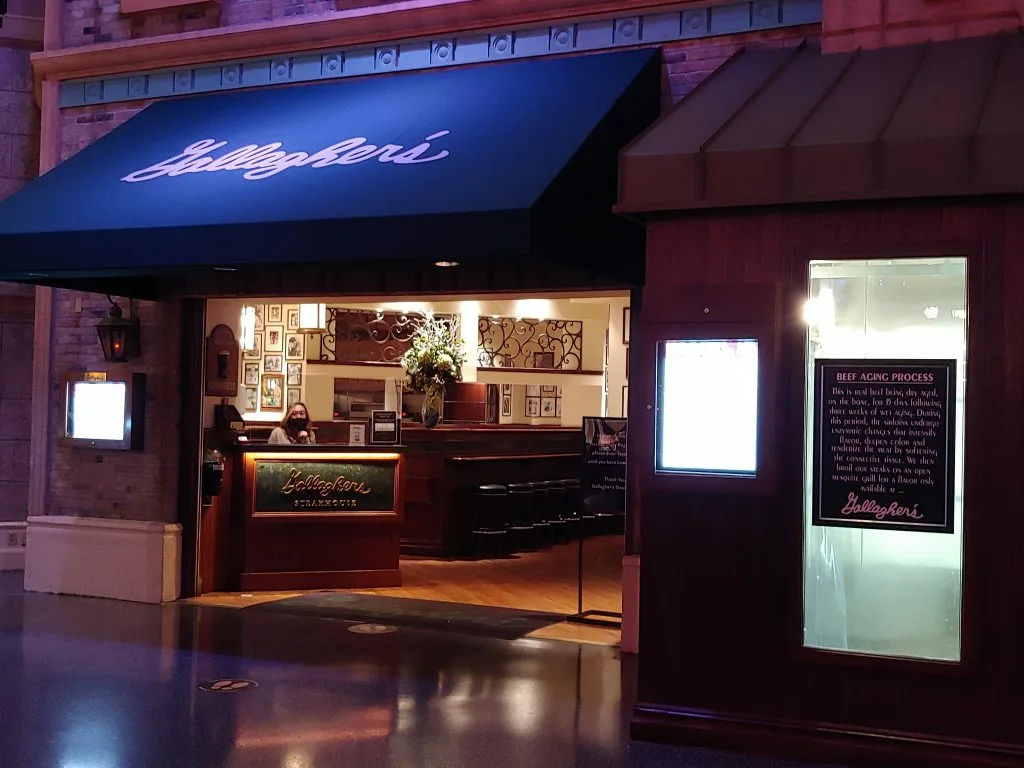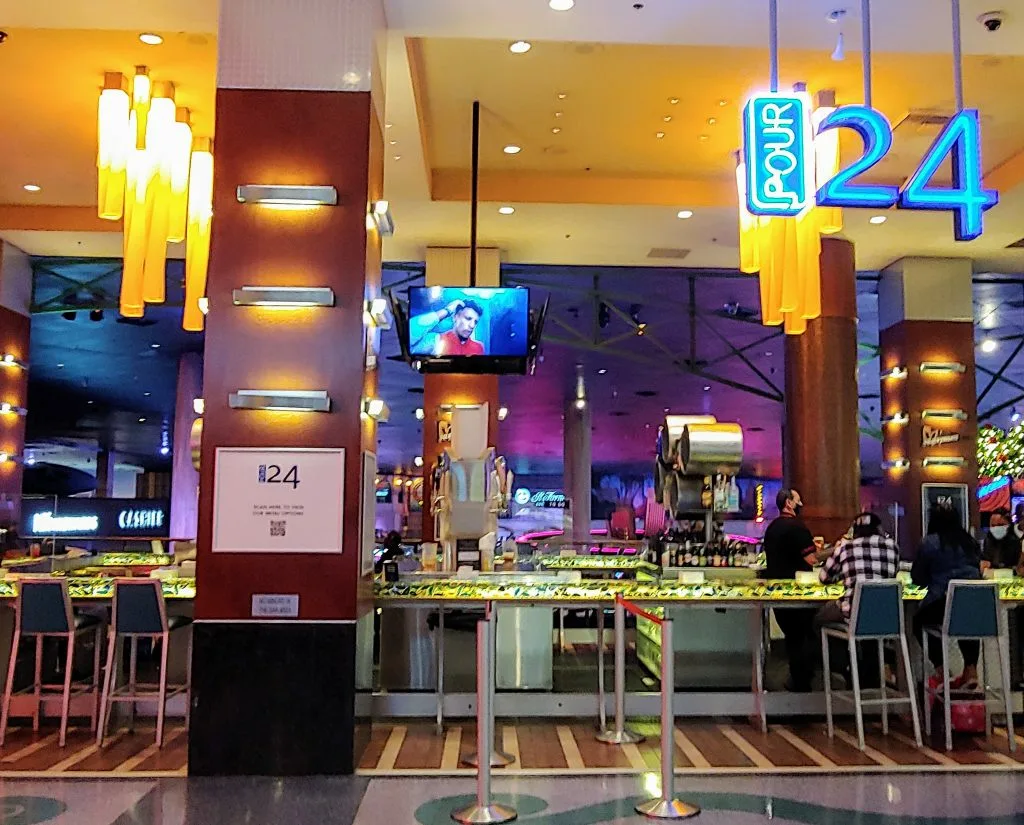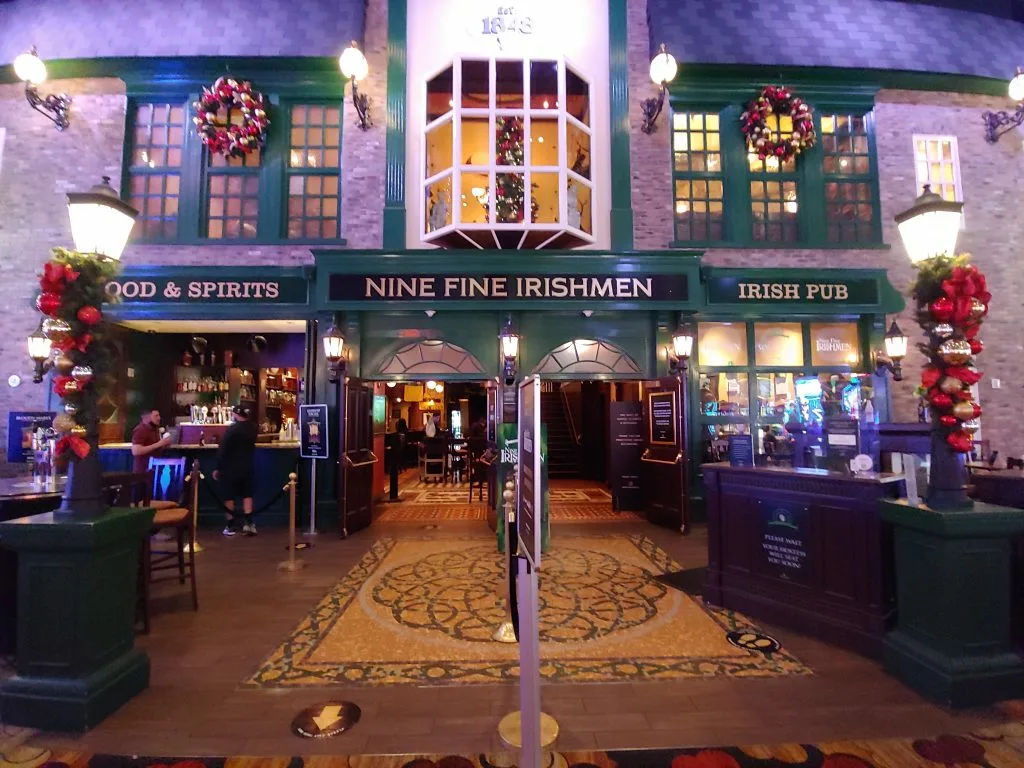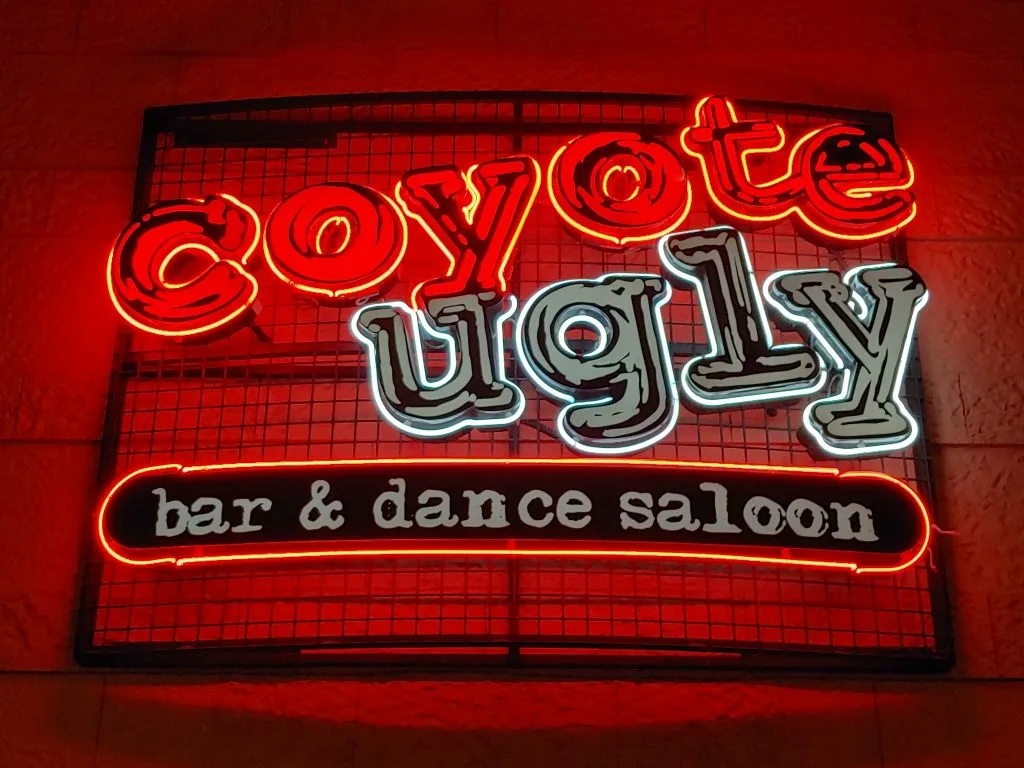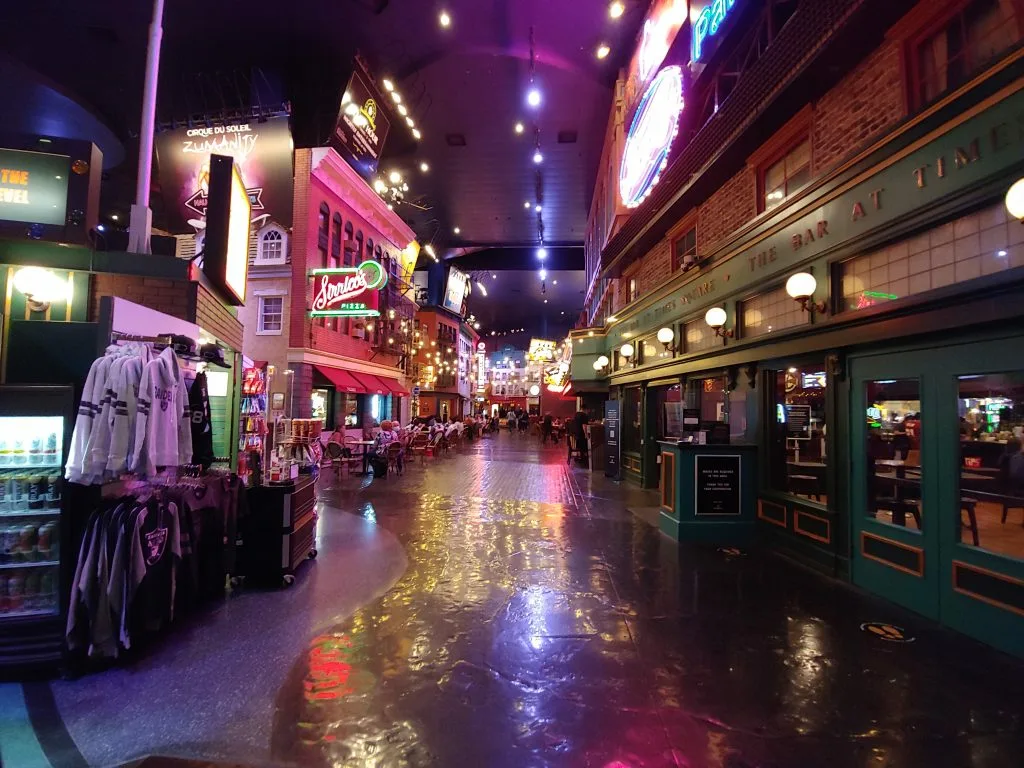 Hotel accommodations
Arrival time: 3pm | Departure time: 11am | Additional charge: $37 per night for resort amenities
I recently visited New York-New York, a hotel located on the Strip. It's a great option for those looking for a reasonably priced and family-friendly accommodation. The best part is that they also offer dog-friendly rooms, although there might be an extra charge for that. Regardless of the room type, all of them are nonsmoking and come equipped with amenities such as hairdryers, iron/ironing boards, in-room safes, and alarm clock radios.
The premier rooms, spanning 450 square feet, have been beautifully renovated to offer guests a more spacious and luxurious experience. You can choose between a comfortable king bed or two queen beds, ensuring a good night's sleep for everyone. For those seeking even more space and added amenities, our suites are the perfect choice. Not only do they provide extra room for relaxation and unwinding, but they also come with exclusive features and perks that will enhance your stay. So whether you prefer the standard rooms with their 350 square feet of cozy comfort, the upgraded premier rooms with their extra square footage, or the indulgent suites, we have the perfect accommodation to suit your needs and preferences.
Book a hotel room at New York-New York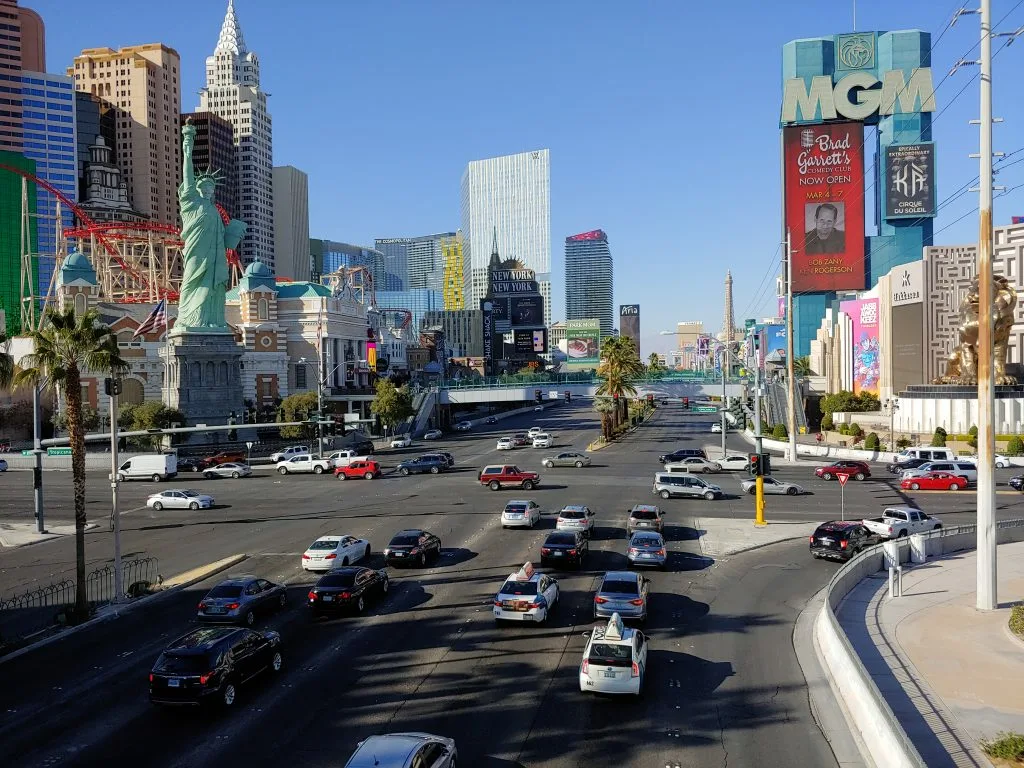 Frequently Asked Questions about the New York-New York Casino
What are the craps odds at New York-New York?
Craps and its variant, crapless craps, offer odds of 3-4-5 times. Additionally, a triple payout is awarded in the field bet for a roll of 12.
What roulette games are dealt at New York-New York?
New York-New York casino offers the option of playing double zero roulette or triple zero roulette.
Is there a poker room at New York-New York?
New York-New York does not offer a poker room, but fear not, as just across the street at MGM Grand, you will find one waiting for you.
Are there any 3/2 blackjack games at New York-New York?
New York-New York casino floor offers a couple of 3/2 blackjack tables, ensuring a fair chance for players. Unlike the rest of the tables that offer a lower payout of 6/5, these particular tables allow for a more favorable 3/2 payout. For those seeking higher limits, the salon also provides the same 3/2 blackjack experience. However, it is worth noting that the salon has limited hours of operation. So, players should plan accordingly to make the most of their gaming sessions.
Is there a sportsbook at New York-New York?
Located at the northern tip of the premises is a compact BetMGM sportsbook.
Last updated: May 28, 2023