Located at 600 E Fremont St in the vibrant city of Las Vegas, Nevada, you can reach El Cortez Casino by dialing their contact number, 702-385-5200.
I remember vividly when I first stepped foot into El Cortez, one of the enduring relics of the vibrant Las Vegas landscape. With its doors opening in 1941, this historic casino has stood the test of time, witnessing the ever-changing tides of fortune and adventure. Interestingly, El Cortez was under the ownership of Jackie Gaughan, a legendary figure whose presence graced its very penthouse until his passing in 2016. A testament to his love for the game, the poker room remained open solely for his enjoyment, a cherished haven where his passion for cards knew no bounds. In the wake of his absence, the poker room eventually had to close its doors, a poignant reminder of the end of an era and the timeless legacy left behind.
At El Cortez, you'll find a variety of hotels to choose from. In addition, there are two restaurants, two bars, and a cozy lounge where you can relax and unwind. One notable feature of El Cortez is its sportsbook, which is managed by the reputable Station Casinos. It's important to note that in order to stay or play at this establishment, all guests must be at least 21 years old. Safety and a mature atmosphere are a top priority here.
A bingo area is not present, and the game of Keno is no longer accessible.
The casinos located in the heart of Las Vegas' downtown area
Bet-NV.com relies on financial support from its members, sponsors, and advertisers. In the event that you or someone you are acquainted with is struggling with a gambling addiction, please reach out to 1-800-GAMBLER.
---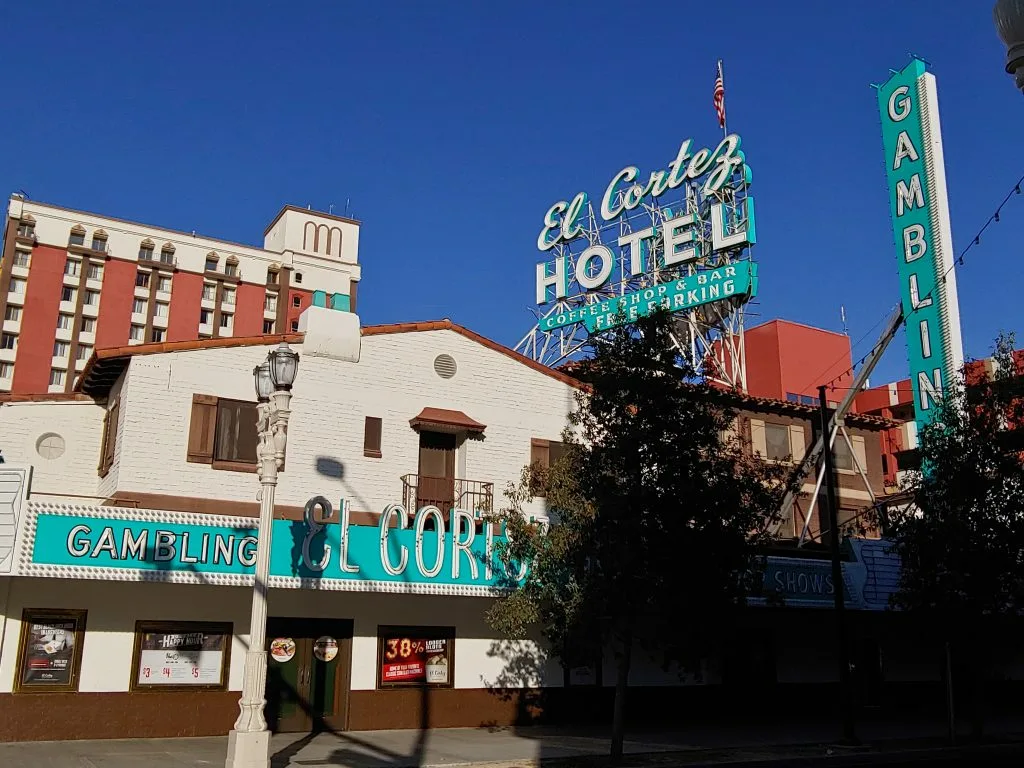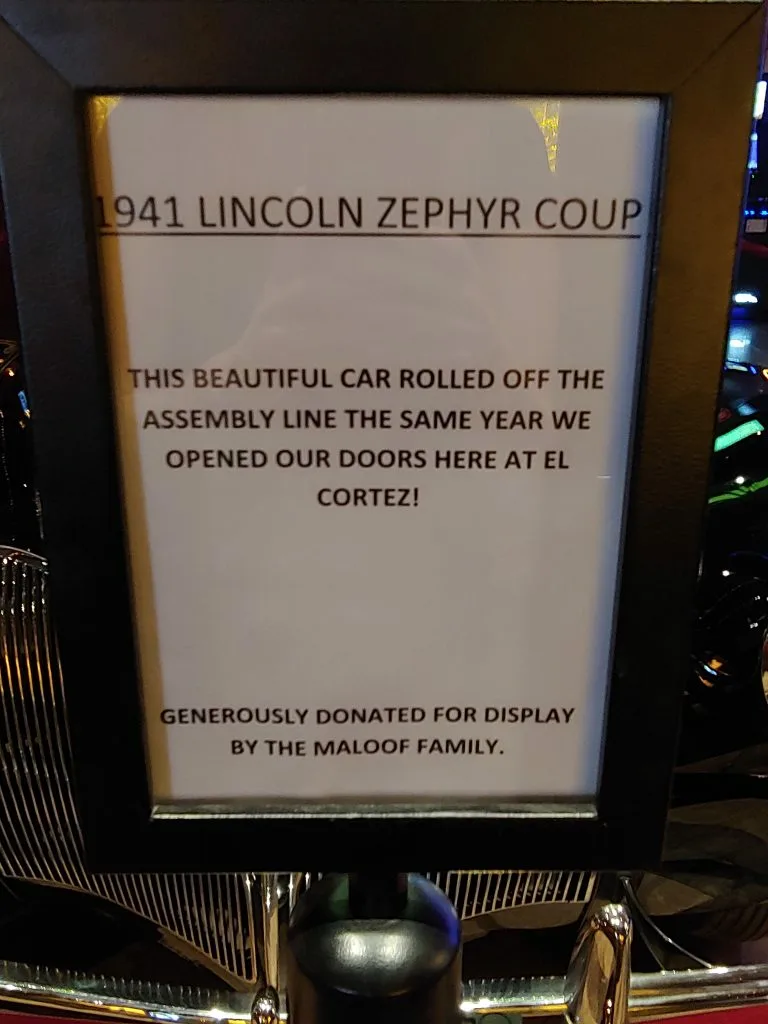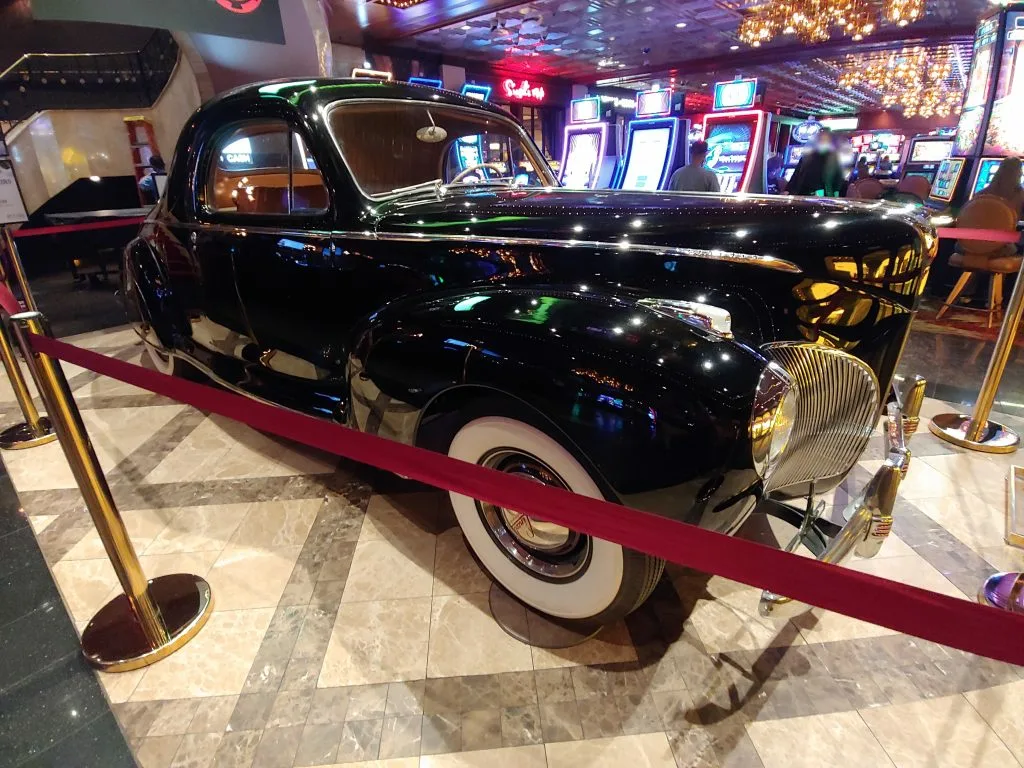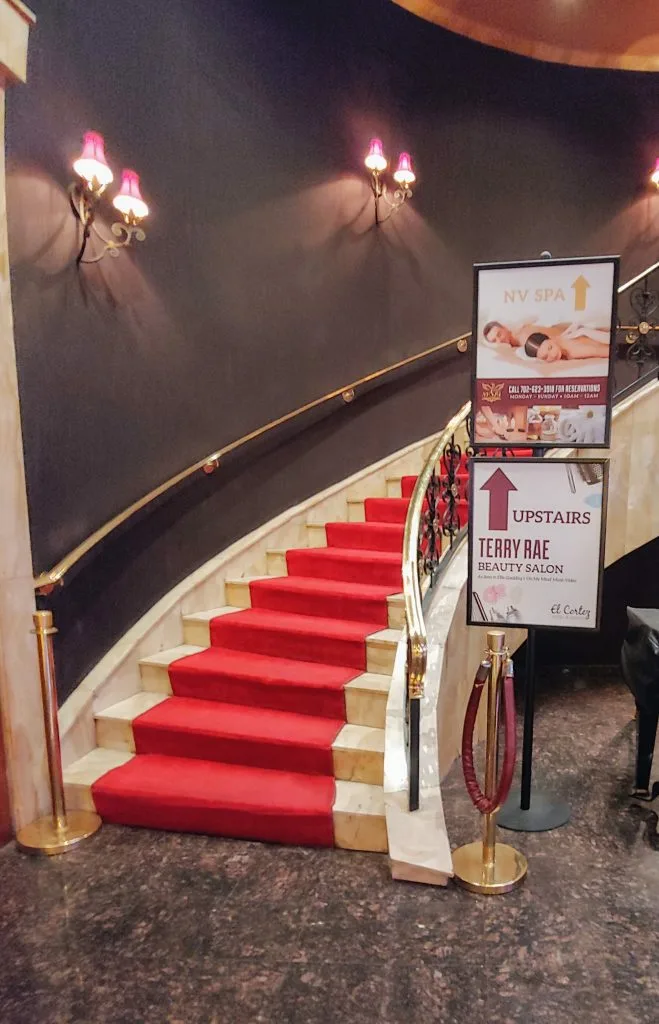 El Cortez casino
In the vibrant city of Las Vegas, there exists a legendary establishment known as El Cortez. Renowned for its unparalleled single deck blackjack game, this beloved casino stands apart from the rest. It is the sole haven in the bustling city where players can revel in the delight of a 3/2 payout on a blackjack. El Cortez asserts its dominance in the realm of coin video poker and slot machines, reigning as the king amongst its competitors. With an impressive collection of approximately 65 such devices, this iconic venue possesses nearly half of the remaining machines within the entirety of the Las Vegas market.
El Cortez offers a variety of coin-operated video poker games, ensuring the best gaming experience. Additionally, electronic table games can be found conveniently next to the pit area at El Cortez.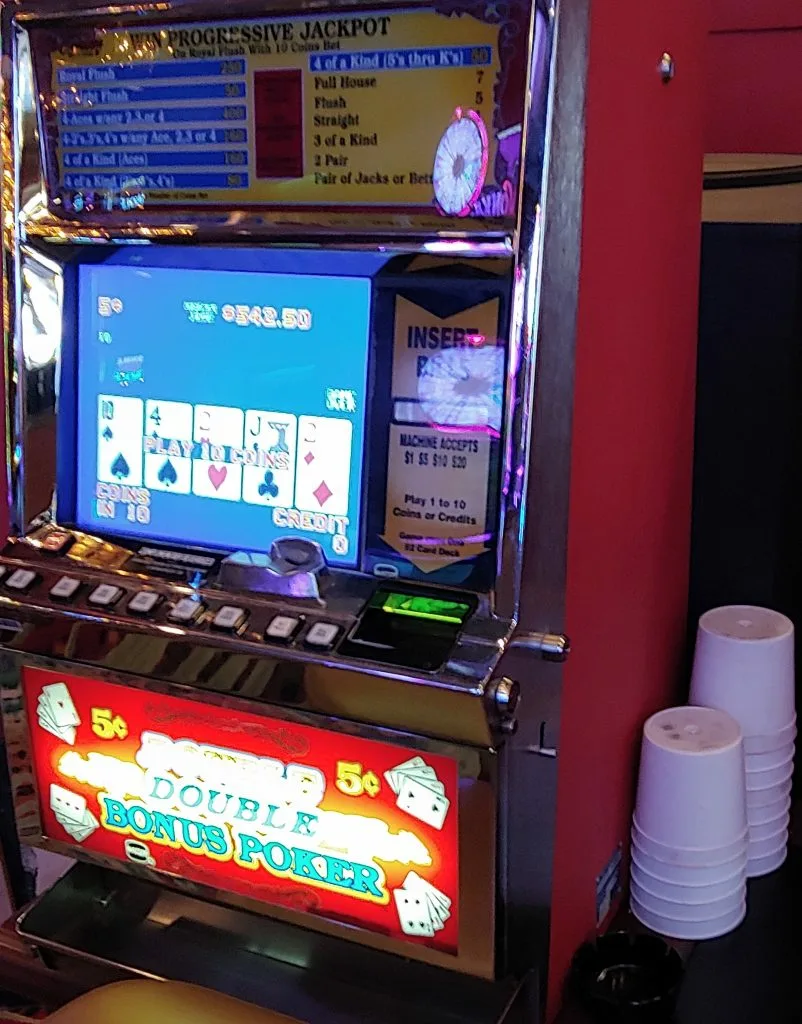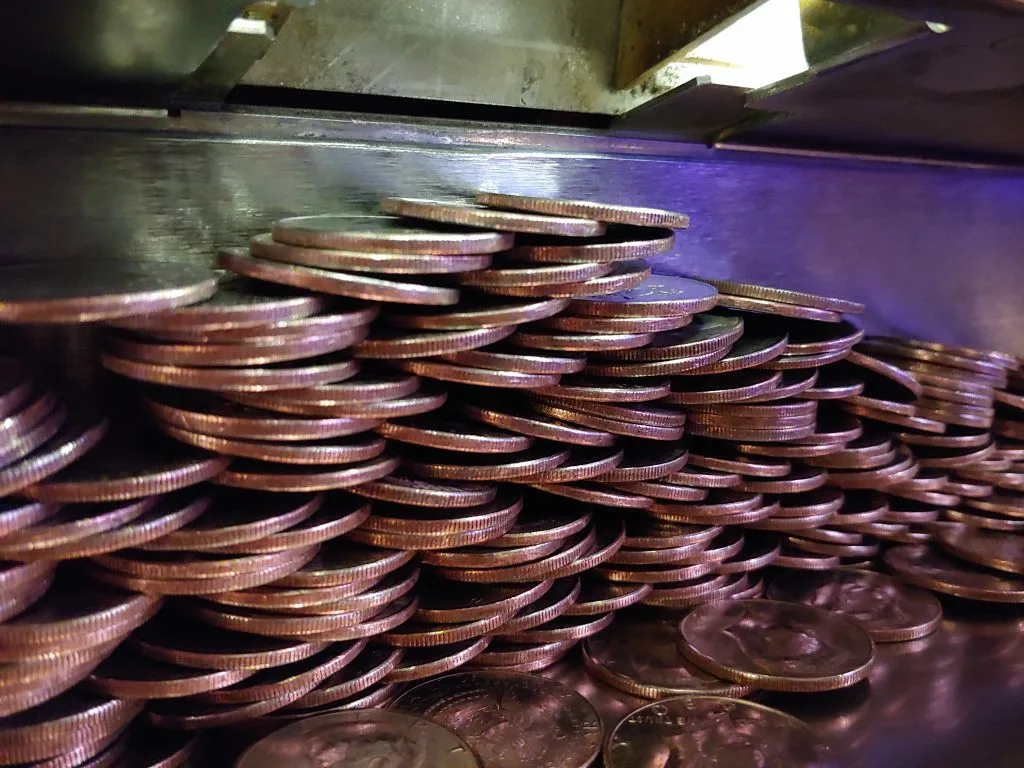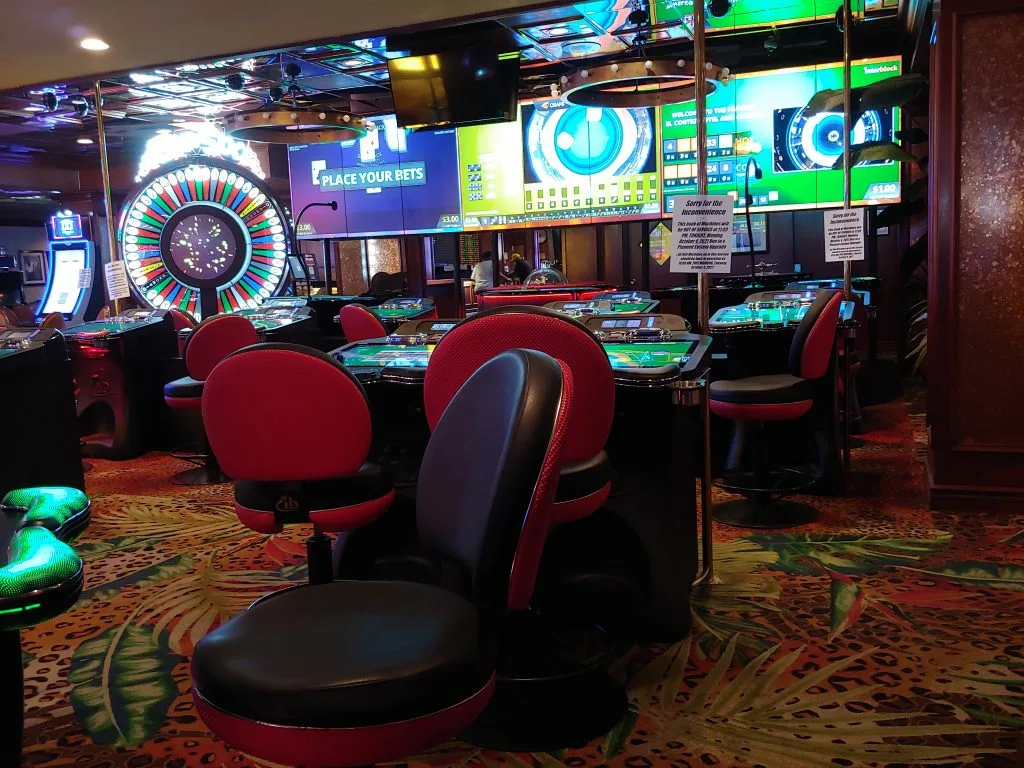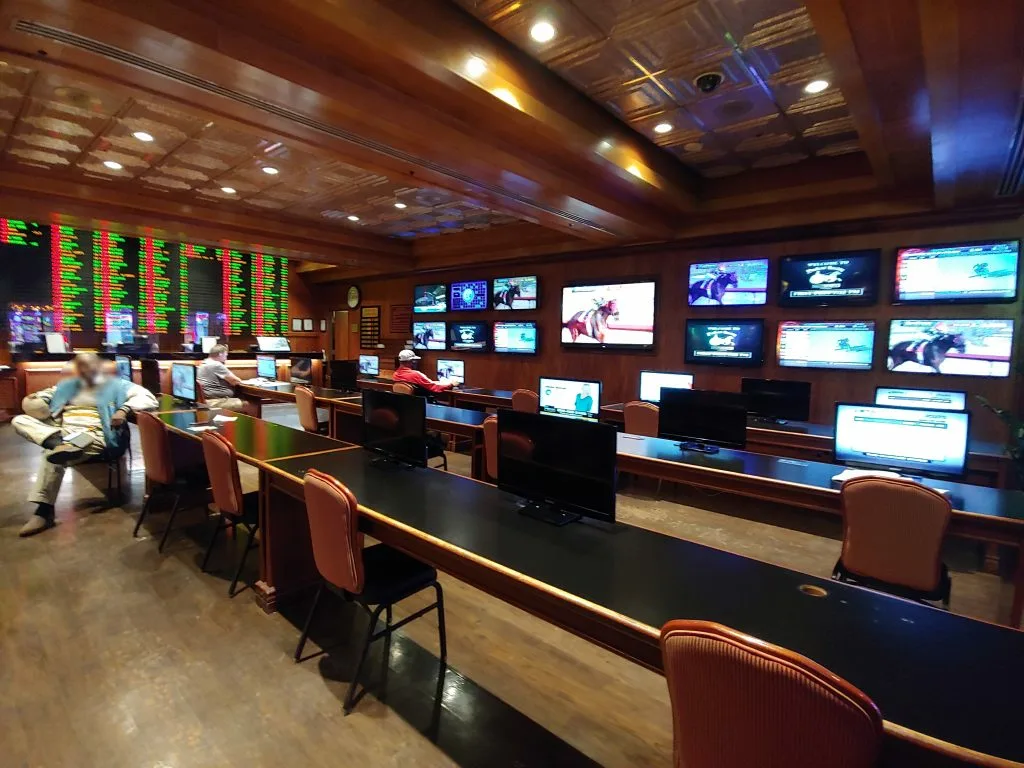 Table games
El Cortez offers a selection of eight distinct table games, while detailed information on minimum bets, video poker, and electronic tables can be found in our exclusive Bet-NV.com Newsletter.
Single deck blackjack
Double-deck blackjack 
Six-deck blackjack
Craps
Double zero roulette 
Three Card Poker
Ultimate Texas Hold'em 
For just $3 per month, you can also gain detailed access to table game surveys by casino property, in addition to the perks enjoyed by Casino Club, Total Access Club, and Bet-NV.com Super Fan members. With Bet-NV.com membership, you'll have exclusive insights into the world of table games, allowing you to make informed choices and enhance your gaming experience. Don't miss out on this incredible opportunity to access valuable information and take your gaming to the next level. Join Bet-NV.com today and unlock a whole new world of possibilities!
You can now access Bet-NV.com subscriptions on both Gumroad and Patreon, offering you the same valuable content on both platforms.
In case you or someone you are acquainted with is struggling with gambling, please reach out to 1-800-GAMBLER for assistance.
The regulations for playing blackjack at El Cortez
In Las Vegas, you'll find a variety of blackjack games at El Cortez. Among them, the single deck game stands out as the crowd favorite. What sets it apart is the enticing 3/2 payout ratio, a rarity in this gambling haven. Players are thrilled to discover that they can double down on any two cards, although the option is off-limits once they've split their hand. This particular blackjack game at El Cortez offers an authentic and exciting gambling experience for enthusiasts seeking the thrill of a single deck game.
At El Cortez, there are two additional blackjack games available, one using two decks and the other using six decks. Despite the difference in deck numbers, both games share identical rules, allowing players to double down both before and after splitting.
At all El Cortez blackjack tables, the dealer will hit soft 17, and players will receive a payout of 3/2 for blackjack.
El Cortez craps
El Cortez boasts a duo of craps tables, where players can enjoy maximum odds that are multiplied by ten. Additionally, the field bet rewards players with triple the payout when the dice roll a 12.
Entertainment options close to El Cortez
El Cortez offers a unique place to unwind at The Parlour, its exclusive lounge. In addition to this chic spot, guests can enjoy themselves at the two other bars, making it the ultimate destination for entertainment at the property.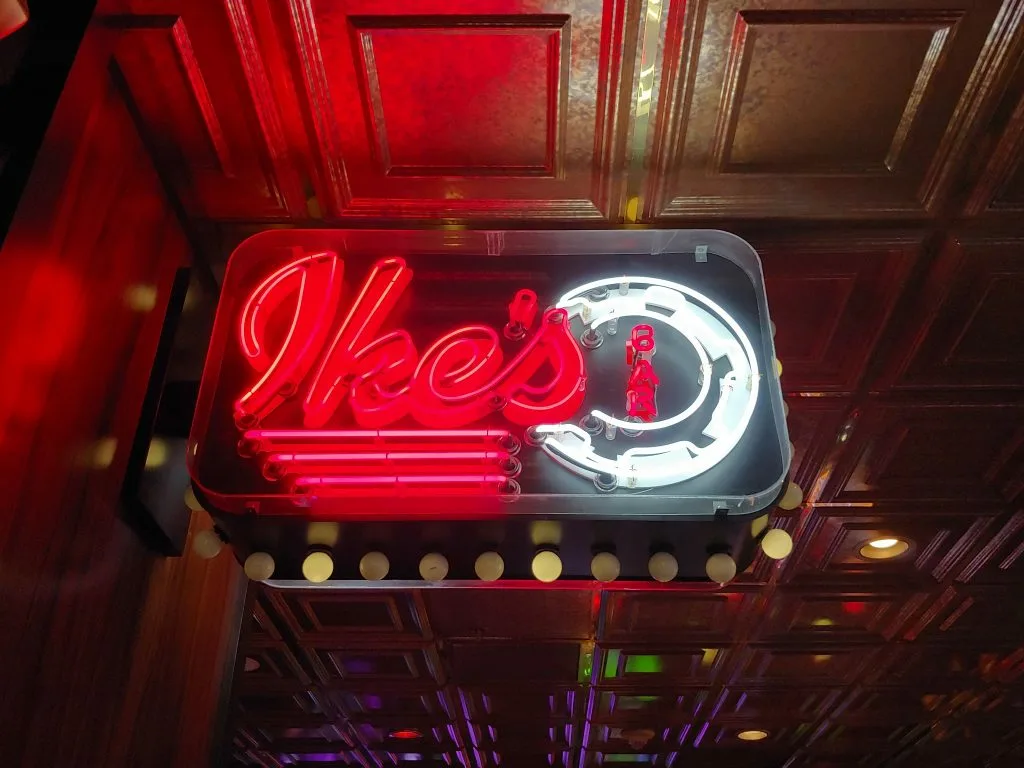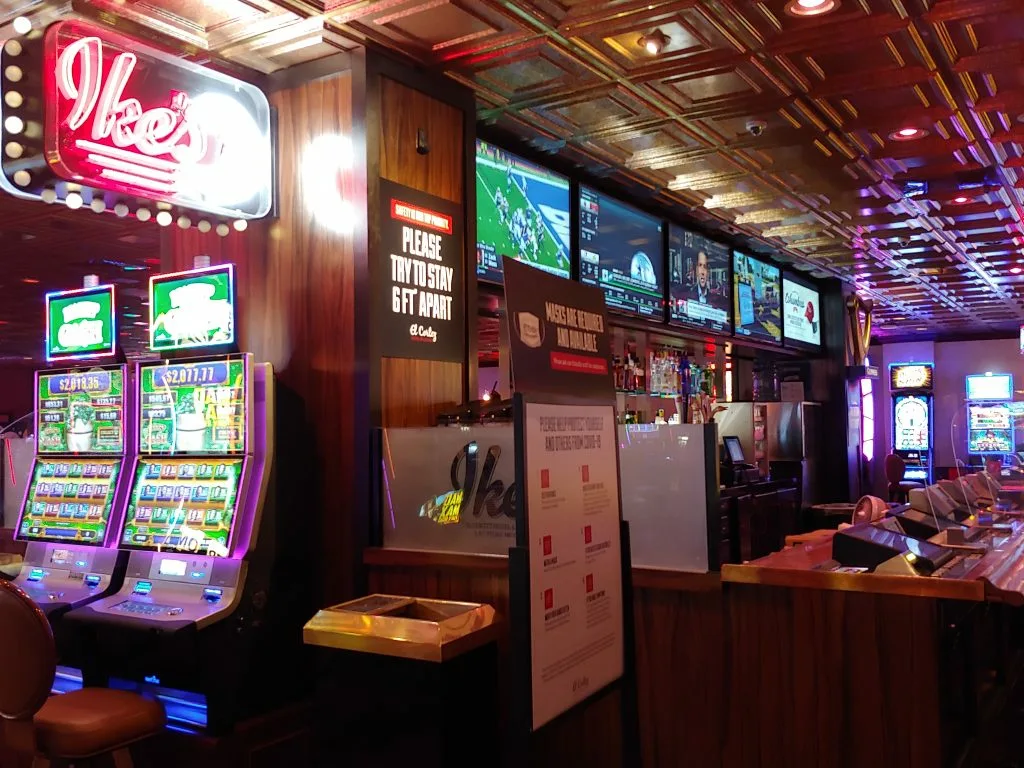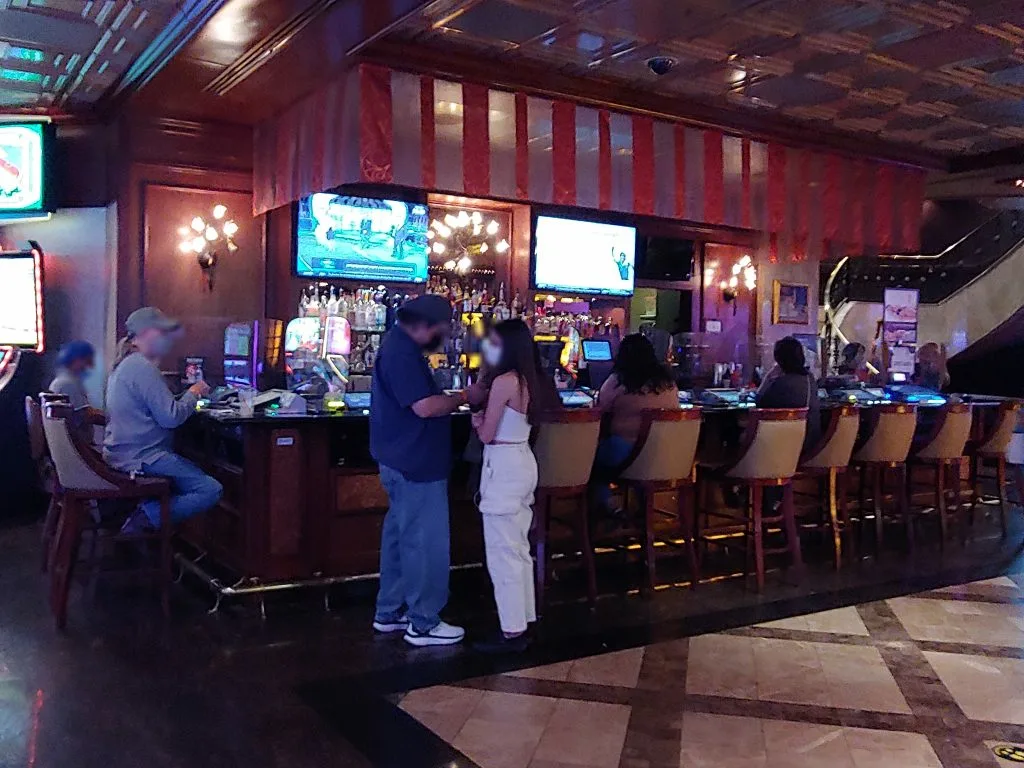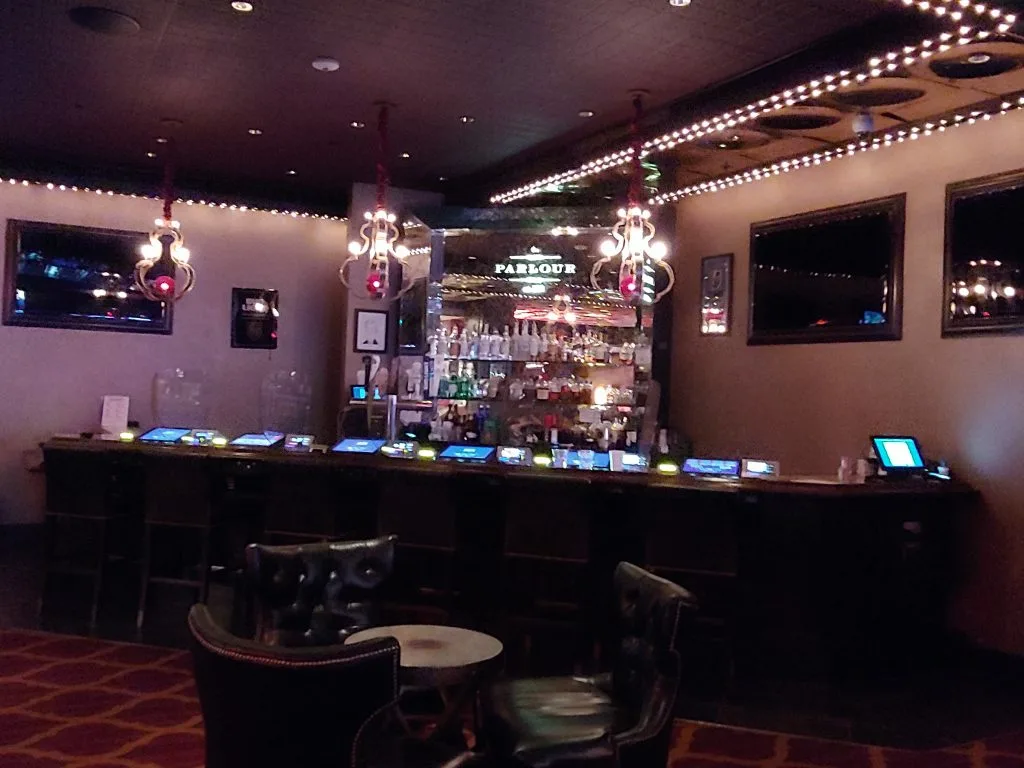 In downtown, there is an array of options for entertainment. Although the property itself does not offer live shows, there are numerous activities and shows available. Downtown provides a vibrant atmosphere with a variety of free activities, such as concerts and the mesmerizing Viva Vision light shows on Fremont Street.
Neonopolis, situated at 450 E Fremont Street, offers a vibrant and electrifying experience that's second to none.
Neonopolis, situated at the junction of Las Vegas Boulevard and East Fremont, presents a plethora of choices for entertainment enthusiasts. You can find Axehole Vegas, an indoor facility dedicated to the thrilling sport of axe-throwing, operating throughout the week from morning till midnight. Engaging in hourly sessions grants visitors the opportunity to experiment with a variety of weaponry, including but not limited to spears, shurikens, metal throwing cards, shovels, and naturally, the iconic axe. Additionally, for those seeking a cathartic release, there is a designated smash room where you are granted a satisfying 15 minutes to demolish everything in your vicinity.
In Downtown Las Vegas, the Notoriety Theater boasts seven showrooms that cater to a variety of performances, including comedy shows and more. These shows usually run for a duration of 75 to 90 minutes, providing ample entertainment for the audience. To ensure a smooth experience, doors open 30 minutes prior to the start of each show, allowing attendees to settle in comfortably before the performances commence.
Performances at Notoriety Theater commencing at 7pm.
Upcoming performances at Notoriety Theater beginning at 8pm
Chris Brown's Las Vegas Rodeo (21+) Fridays
Since making his debut in South Texas and eventually making his mark in Sin City in 2011, Chase Brown has finally discovered the ideal place to showcase his irresistible and captivating style.
Scarlet Velvet Cabaret Performance  (18+) Fridays & Saturdays
With its alluring charm and captivating allure, the Red Velvet Burlesque Show showcases a delightful fusion of traditional and contemporary adult amusement. Embracing a diverse range of performances, including mesmerizing burlesque routines and playful cabaret spectacles, this show promises an enchanting experience for all.
Experience the captivating performances at Notoriety Theater commencing at 9pm.
Experience the captivating show, Hip-Nosis, featuring the incredible talent of Justin Tranz. Thursday – Saturday
Justin has been the main act in Las Vegas for more than 15 years, featured in Playboy TV's highest-rated show ever, "The Extreme Truth," and holds the distinction of being the sole hypnotist to have a Broadway Show. Attendees of all age groups are welcome to this captivating performance.
Hunk-O-Mania  (21+) Fridays & Saturdays
Hunk-O-Mania stands out as a provocative male revue in Downtown Las Vegas, as they enthusiastically encourage audience participation on stage, granting a truly interactive experience.
Enjoying a meal and beverages at El Cortez.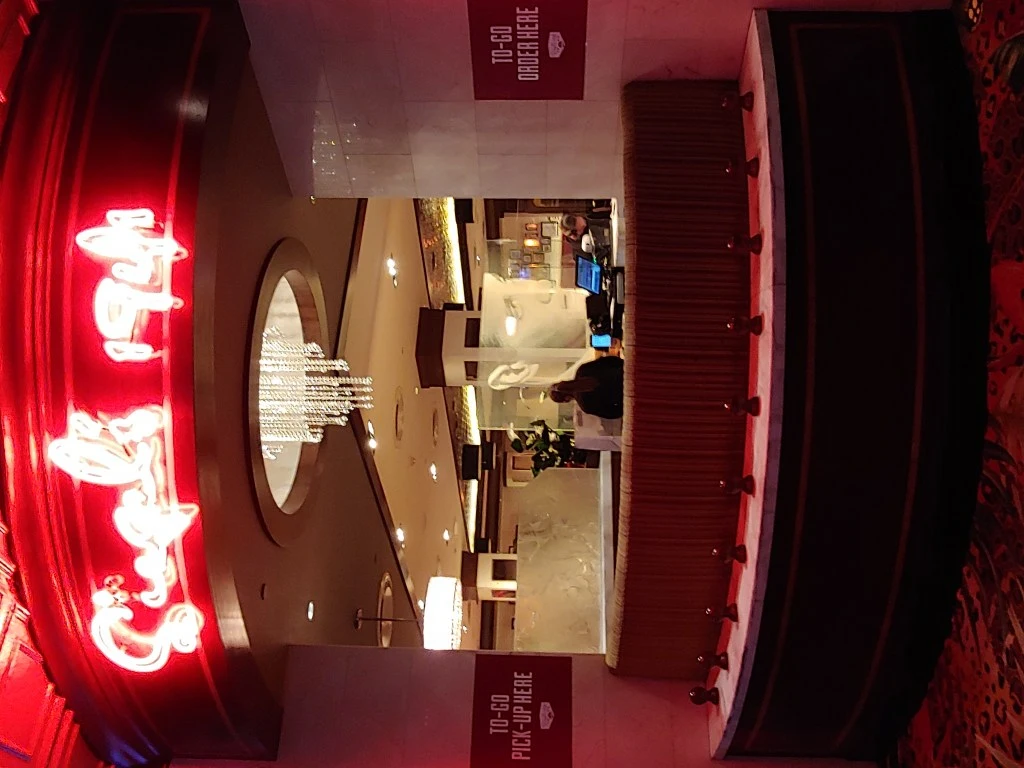 At El Cortez, you'll find a variety of dining choices to satisfy your cravings. One of them is Siegal's 1941, a delightful restaurant that welcomes guests around the clock. Their menu boasts a tempting $16.95 prime rib special, perfect for meat enthusiasts seeking a hearty meal. But don't worry if prime rib isn't your thing, as they also offer a range of other delectable entrees, including succulent chicken dishes and fresh seafood options. And that's not all - you can elevate your dining experience with their delectable appetizers, comforting soups, and refreshing salads. With such an array of tantalizing choices, El Cortez is sure to please every palate.
Subway is another dining alternative that remains open around the clock.
Hotel accommodations
I'm delighted to share some information about the El Cortez Hotel, a fabulous accommodation option that boasts a variety of room types. With a total of 864 rooms available, you'll be spoiled for choice when it comes to finding the perfect one for your stay. Among the options are six distinct types of rooms, each offering its unique charm and amenities. For those seeking a touch of luxury, the Premium and Premium Suite tower rooms are an excellent choice. These rooms provide a heightened level of comfort and sophistication, ensuring a truly memorable experience during your time at the hotel. If you prefer a more traditional ambiance, the Original 47 rooms are conveniently situated just above the vibrant casino floor, allowing you to immerse yourself in the lively atmosphere of the hotel. Additionally, the El Cortez Hotel also offers Pavillion Rooms and Cabana Suites, both of which provide a relaxing and cozy retreat after a day of exploring the city or indulging in the hotel's many amenities. For a truly unforgettable stay, you may want to consider the Jackie Gaughan Suite, named after the esteemed founder of the El Cortez Hotel. This suite offers a delightful blend of comfort, elegance, and a rich history that will surely leave a lasting impression. No matter which type of room you choose, you can rest assured that the El Cortez Hotel will provide a warm and inviting atmosphere, ensuring a pleasant stay in the heart of the city. So why wait? Book your stay at the El Cortez Hotel today and experience the ultimate in comfort and convenience.
Every accommodation at El Cortez hotel necessitates a resort fee, encompassing benefits such as complimentary gaming and a complimentary beverage, with a minimum age requirement of 21 for all guests.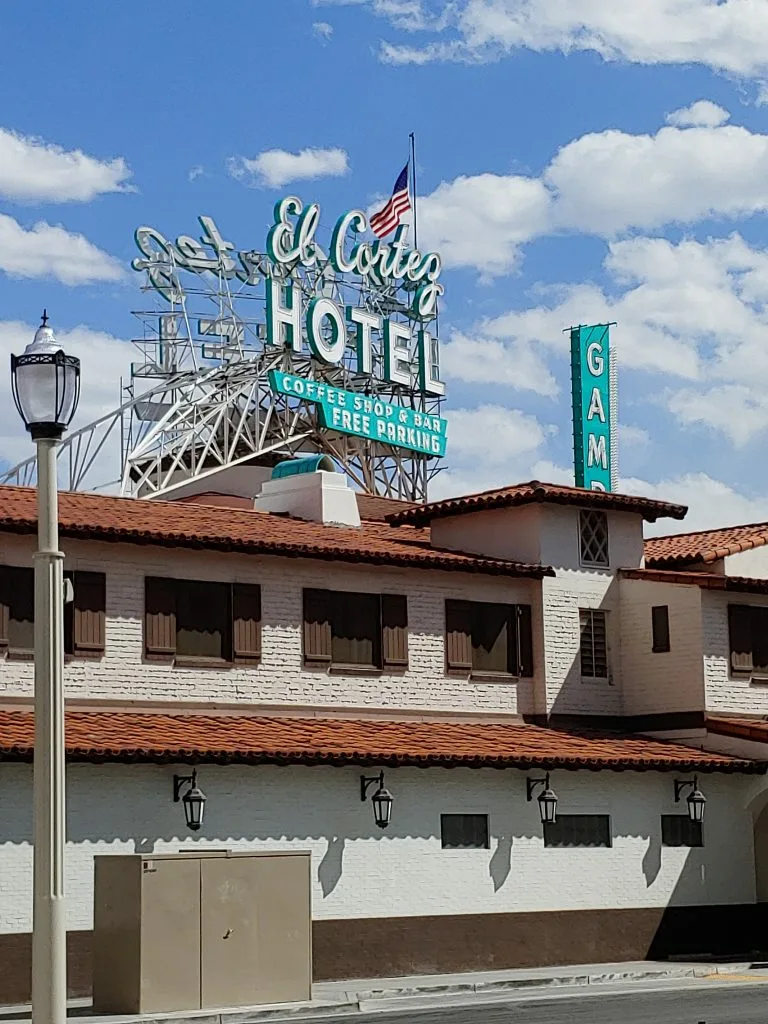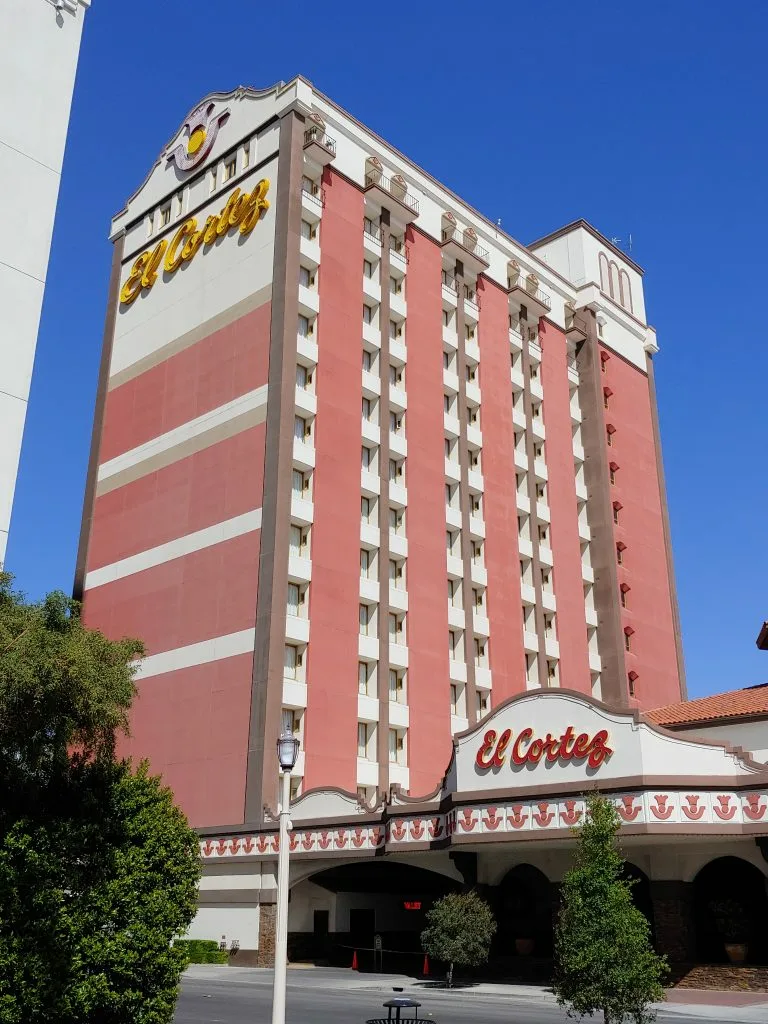 Frequently Asked Questions about El Cortez Casino
Can minors stay in the El Cortez hotel?
No, guests must be at least 21 years old to stay at the El Cortez hotel or access its casino.
Are there any 24-hour restaurants at El Cortez?
Subway and Siegal's 1941 are available for service round the clock.
Does El Cortez have coin slots and video poker games?
El Cortez boasts approximately sixty coin machines, primarily situated in the rear area and adjacent to the renowned Subway restaurant.
Where can I play 3/2 single deck blackjack in Las Vegas?
El Cortez is the sole establishment in Las Vegas that offers the 3/2 single deck blackjack experience.
Does El Cortez have a poker room?
In December of 2013, the poker room at El Cortez was shut down.
Does El Cortez have a sportsbook?
Indeed, Station Casinos is responsible for running it. All transactions associated with the STN Sportsbook app are handled at this location.
What table games are dealt at El Cortez?
El Cortez offers a variety of card and table games, including single deck blackjack, double deck blackjack, six-deck blackjack, double zero roulette, craps, baccarat, Three Card Poker, and Ultimate Texas Hold'em.
What is the standard minimum bet at El Cortez?
During peak hours, the wagering limits for various El Cortez table games, such as Three Card Poker, Ultimate Texas Hold'em, and roulette, may increase from their initial $5 and $10 minimum bets.
What are the craps odds at El Cortez?
El Cortez offers the opportunity to multiply your odds by 10 in the game of Craps. Additionally, if you land on 12 in the field, you will receive triple the payout.
The latest update was made on August 3, 2023 by the knowledgeable William Stevens.