Located at 200 N Main St in the vibrant city of Las Vegas, NV, Main Street Station welcomes you with its charming atmosphere and friendly service. To reach out to our helpful team, contact us at 702-387-1896. Experience the essence of Main Street Station firsthand!
I have the pleasure of sharing with you some fascinating information about the vibrant downtown Las Vegas casinos owned by Boyd Gaming. One of these remarkable establishments is Main Street Station, a true gem among the trio. The other two casinos, California and Fremont, create a trifecta of excitement and entertainment. It is worth noting that these three unique properties have a special allure for visitors hailing all the way from the beautiful islands of Hawai'i.
Since the pandemic hit, Main Street Station, a casino located in downtown Las Vegas, has undergone significant transformations. Gone are the days when one could enjoy coin video games there. The closure resulted in the removal of the finest video poker machines from both the casino floor and the bar. Additionally, scratch cards for four of a kind have now been digitized. However, it's worth noting that the 99% video poker games that remain unfortunately do not meet the criteria for this particular promotion.
The table game pit at Main Street Station has undergone a significant transformation, perhaps the most notable change of all. In an effort to optimize the casino floor, half of the machines have been temporarily taken out of action. As a result, only eight tables remain, and they are now exclusively open on weekends. Interestingly enough, Main Street Station stands alone among downtown Las Vegas casinos in not offering daily availability of table games.
The 777 Brewery offers its dinner menu exclusively from Thursday through Monday night, providing guests with a delightful culinary experience. However, for those seeking delectable dinner options on Tuesday and Wednesday nights, the California restaurant is just a short stroll away. The buffet, renowned for its scrumptious offerings, is available for breakfast and lunch every day, making it the perfect spot to start your day or enjoy a midday feast. Don't miss out on the delectable dinners at the buffet, available only on Fridays and Saturdays. Embrace the variety and flexibility of dining options during your stay!
The ambiance within mirrors these transformations, as there is a decrease in the casino's liveliness and a noticeable decline in the number of customers.
Vegas casinos situated in the heart of the city's downtown area.
Bet-NV.com receives support from memberships, sponsors, and advertisements, ensuring its continuous operation. In case you or a loved one is struggling with gambling addiction, don't hesitate to contact the helpline at 1-800-GAMBLER.
---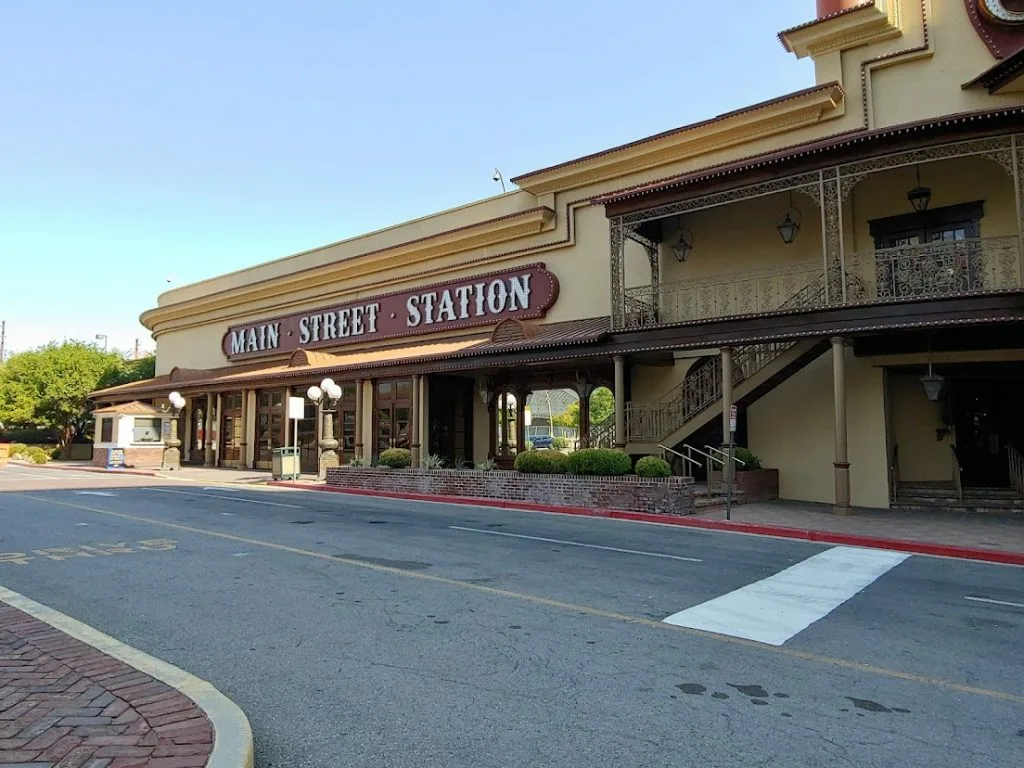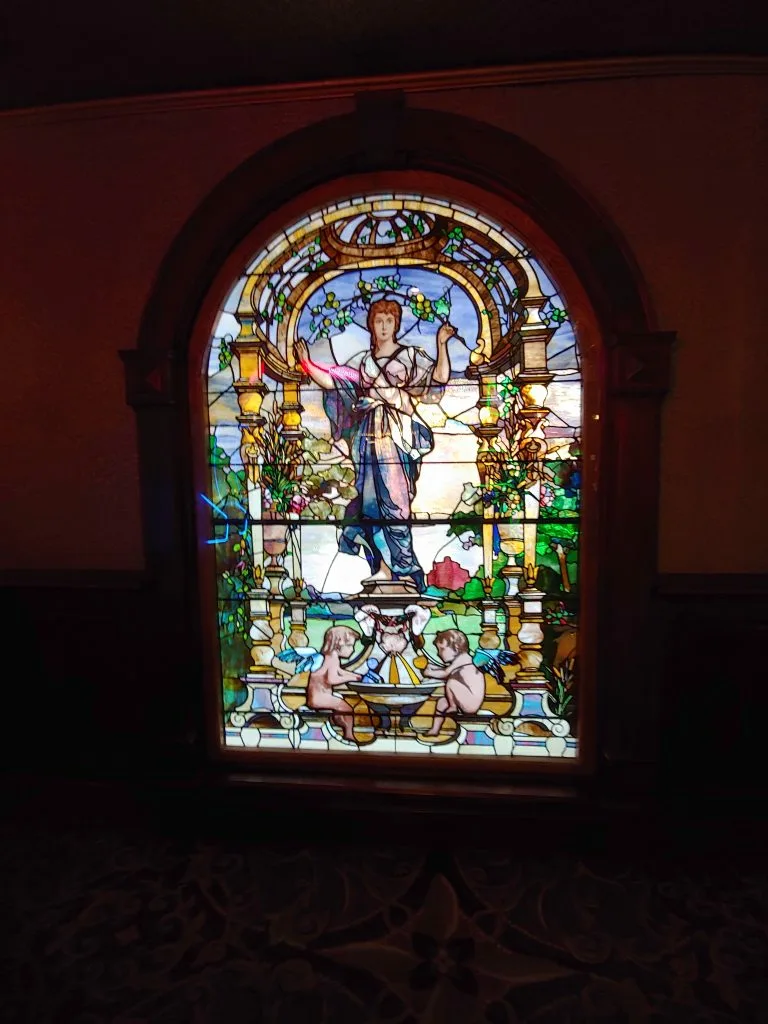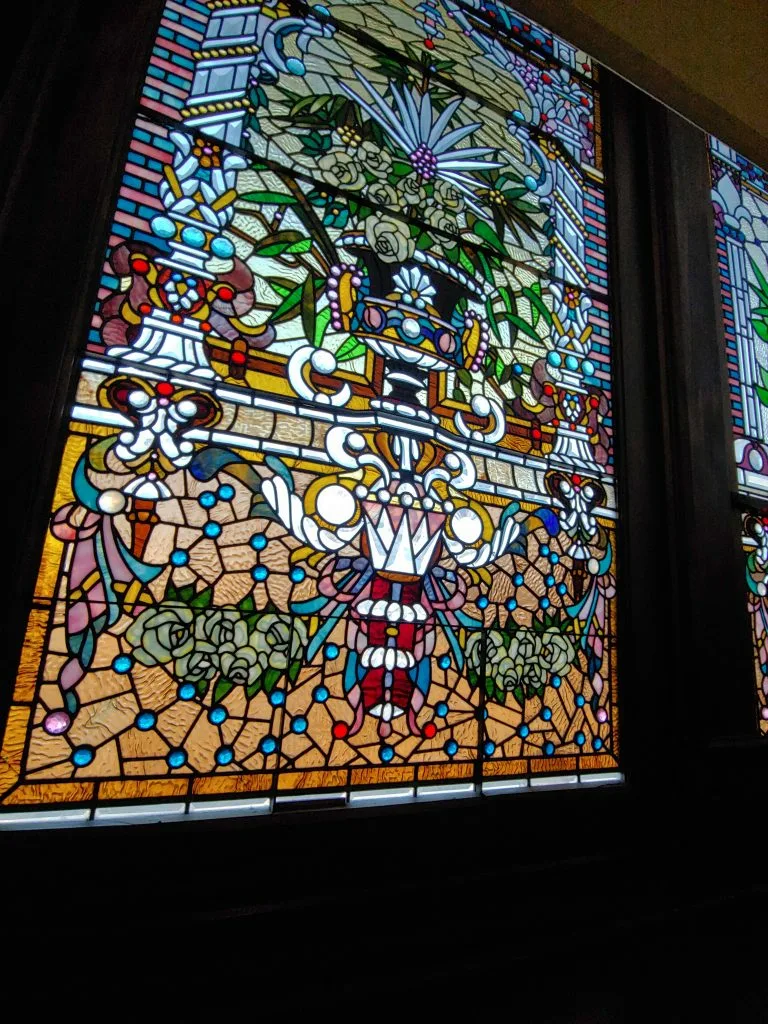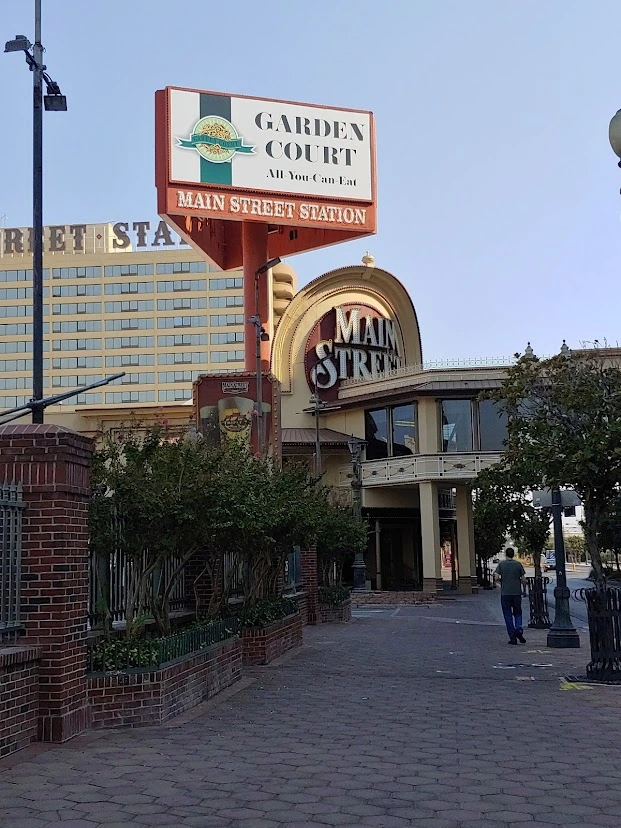 The casino at Main Street Station
I've been frequenting Main Street Station for quite some time now, where you can find a whopping 800 slot machines and a generous selection of eight table games. It's fascinating to note that this downtown Las Vegas establishment boasts the highest ratio of slots to tables in the entire area. However, it's worth mentioning that Main Street Station doesn't offer a sportsbook for those inclined towards sports betting. Fret not, though, as California, another Boyd property nearby, has a splendid Boyd Sportsbook where you can place your wagers and indulge in the thrill of sports gambling.
Video poker at Main Street Station
In recent years, there has been a staggering decline in the quality of video poker offerings at Main Street Station. It's as if the once vibrant and exciting coin games have vanished into thin air. Not only that, but even the highly sought-after 10/7 Double Bonus and Triple Deuces are missing from the casino floor, leaving players feeling disheartened. As if that weren't enough, the beloved full pay jacks and 9/7 Double Bonus at Boar's Head Bar have also become a thing of the past. It's truly a shame to witness such a significant downturn in the availability of these cherished video poker options.
You'll find that the most favorable video poker option currently offered at Main Street Station is the 9/6 Jacks or Better, which boasts an impressive 99.54% payout rate. This particular game can be enjoyed with denominations of $0.25, $0.50, and $1. For those seeking a rewarding bar game experience, look no further than the $1 and higher 8/5 Bonus Poker, which presents a solid 99.17% return, or the 9/6 Double Double Bonus Poker with a respectable 98.98% payout. However, it is worth noting that these two games are only available on a limited number of machines. Additionally, scattered across the casino floor, you'll discover a handful of other machines boasting a 99% return. It's important to keep in mind, though, that most of these machines do not meet the qualifications for scratch-off tickets when it comes to quads.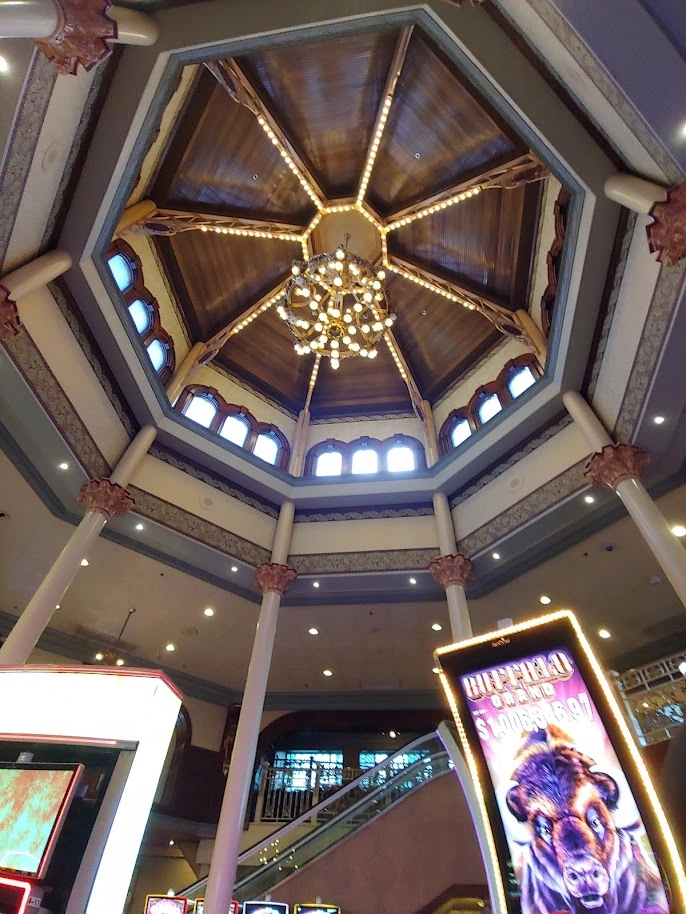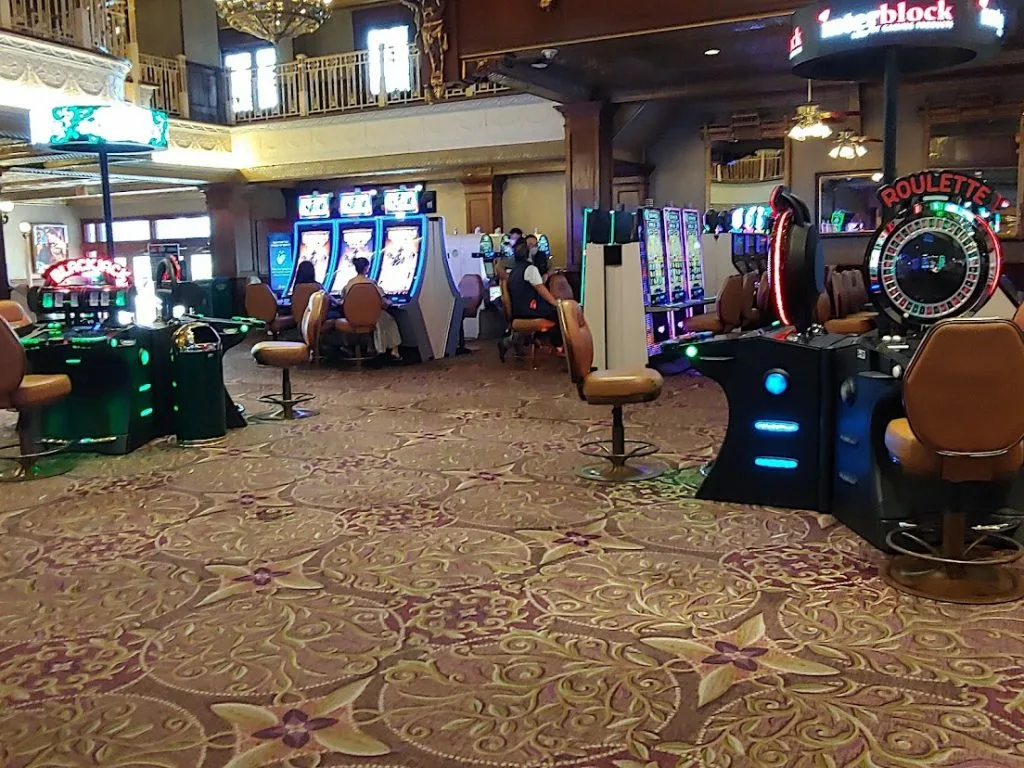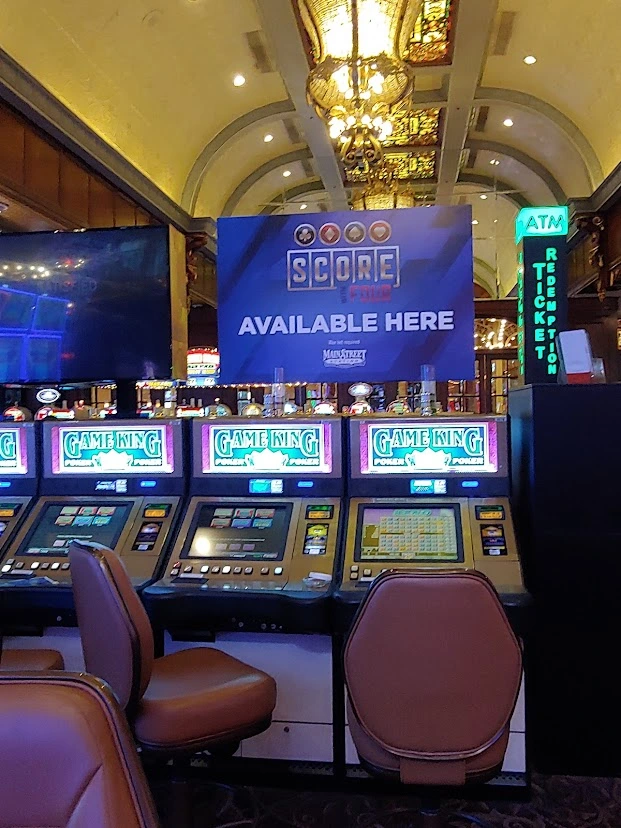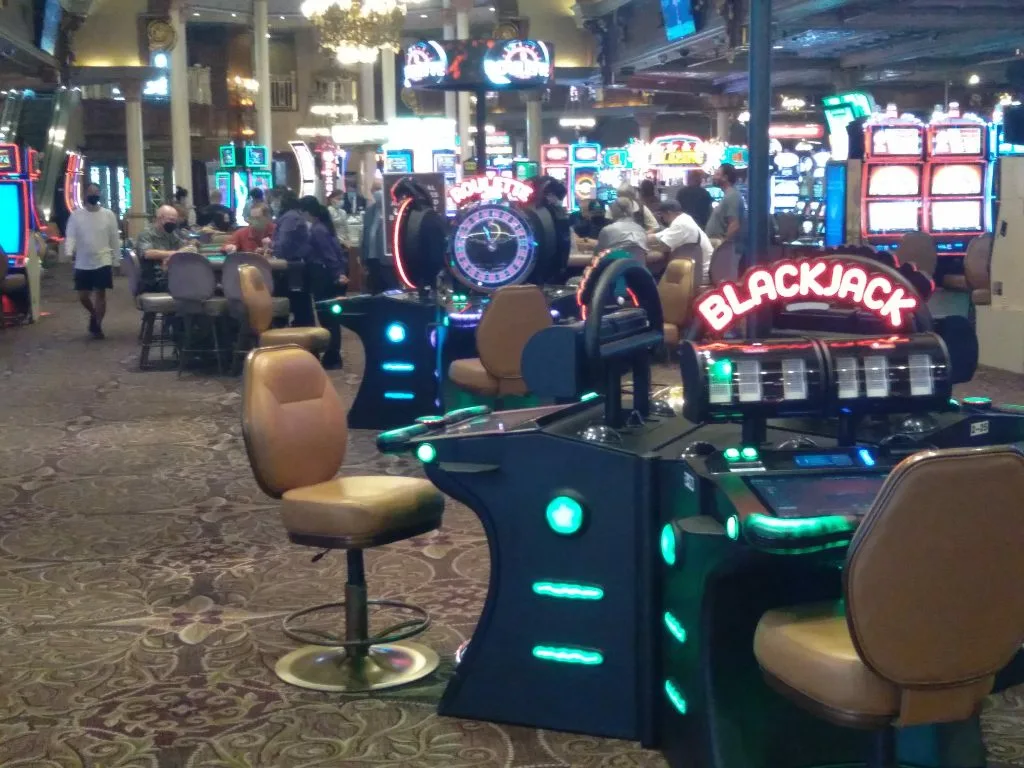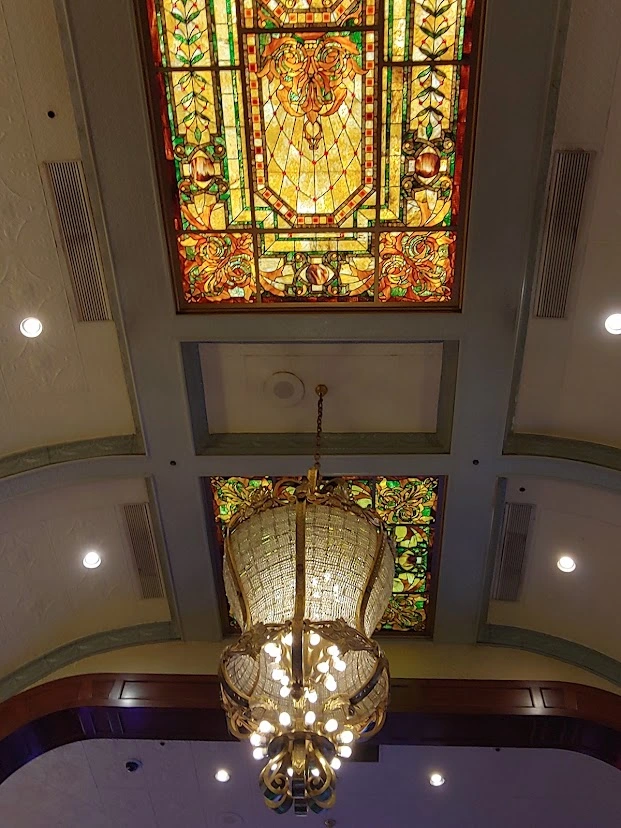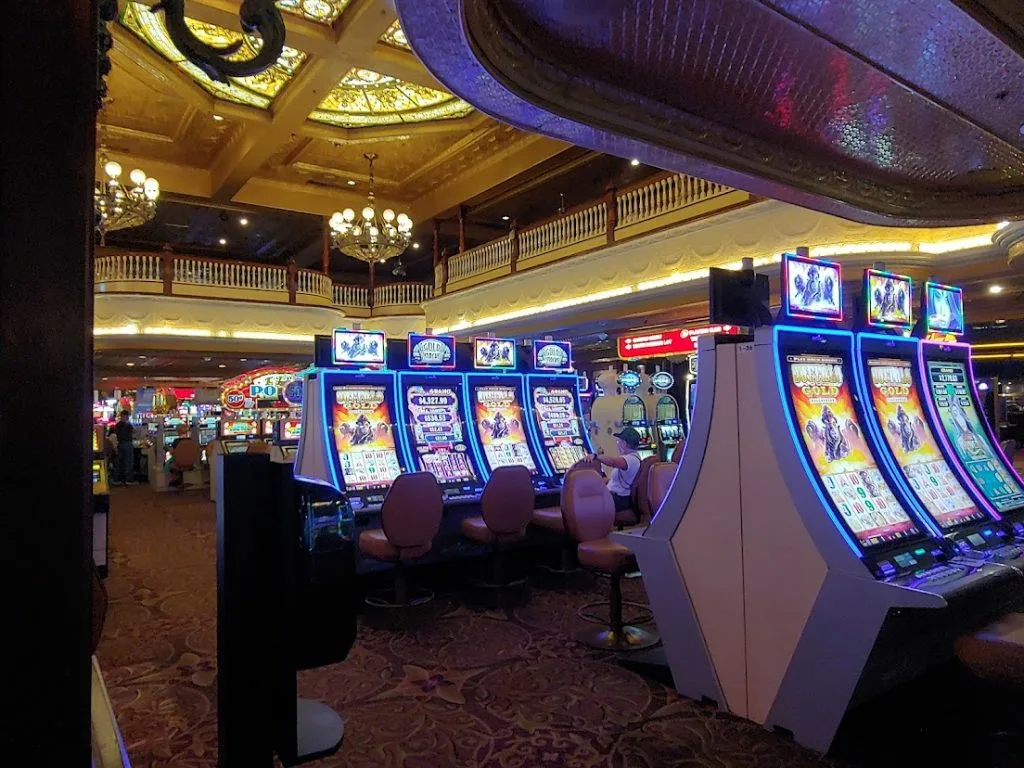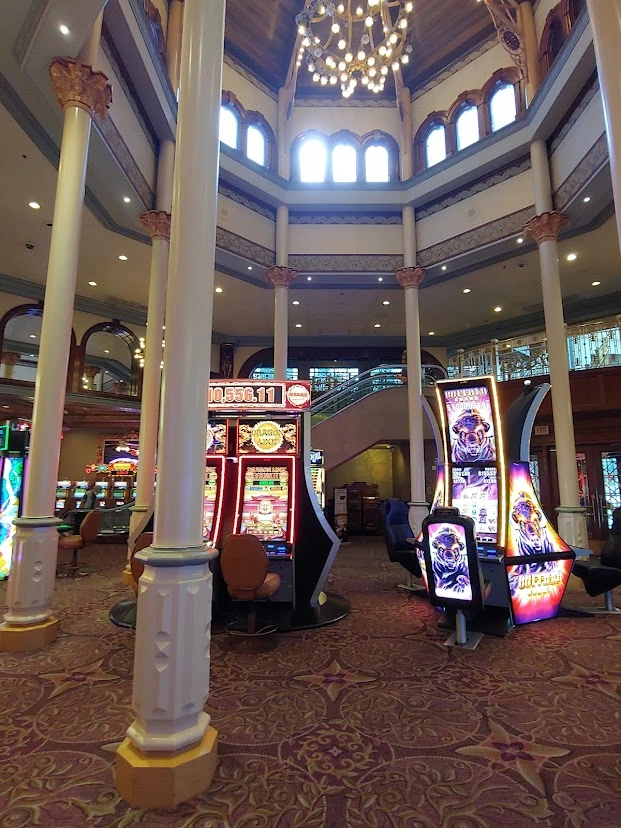 Table games
On these days, players have the option to stroll over to California for some table game action, as Main Street Station's pit is closed from Monday through Thursday. However, when Friday rolls around, Main Street Station opens its doors to table game enthusiasts, offering a total of eight exciting games to choose from. The pit is bustling from 9am to 1am on Fridays through Sundays, providing ample time for players to test their luck and showcase their skills. Whether it's a thrilling round of blackjack or a strategic game of poker, Main Street Station aims to cater to the diverse tastes of its patrons, ensuring an enjoyable and memorable gambling experience.
In this bustling casino, a variety of exciting games await eager gamblers. Take your pick from the two craps tables, three blackjack tables, Face Up Pai Gow Poker, Let it Ride, and Three Card Poker. If you're a fan of blackjack, craps, or Face Up Pai Gow Poker, the minimum bet is set at a reasonable $15. For those interested in trying their luck at the other games, the minimum bet drops to an inviting $10. So, gather your chips, brace yourself for a thrilling evening, and let the games begin!
At Main Street Station, the game of roulette can only be enjoyed through video format. It's the exclusive way to partake in this thrilling casino classic. The minimum bet required to engage in the excitement is a mere quarter, making it accessible to a wide range of players. Adjacent to the table game pit, you'll also find enticing options like $1 6/5 video blackjack and $3 video craps. These electronic versions provide a convenient and budget-friendly alternative for those seeking an immersive gambling experience.
Blackjack rules at Main Street Station
At Main Street Station, you'll find a couple of blackjack games to enjoy. Specifically, there are two tables dedicated to double-deck blackjack, requiring a minimum bet of $15. These tables offer a favorable payout of 3/2. On the other hand, if you prefer a six-deck continuous shuffling machine, you have the option of playing with a minimum bet of either $10 or $15. However, it's important to note that this particular game has a payout of 6/5. Regardless of the game you choose, both of them allow you to double down before splitting, but not afterwards. Lastly, it's worth mentioning that the dealer will hit on a soft 17 in all blackjack games at Main Street Station.
The craps odds at Main Street Station are worth checking out.
Main Street Station in Las Vegas is known for its exceptional craps odds, allowing up to 10 times odds and offering a triple payout on the field bet. Typically, the minimum bet requirement is around $15.
Enjoy the fantastic entertainment offered at Main Street Station.
Main Street Station offers more than just gambling and the Boar's Head Bar; there is a hidden gem upstairs where visitors can explore a collection of Winston Churchill's personal belongings, including a snooker table. To access this exclusive area, simply take the elevator located near the entrance of Main Street Station that faces Ogden Avenue. Discover the secret delights and immerse yourself in the intriguing world of Churchill as you admire his cherished mementos.
Downtown offers a plethora of activities and shows, providing an abundance of live entertainment options. Although the property itself does not have any live entertainment, there are numerous alternatives to choose from. From free concerts to the captivating Viva Vision light shows on Fremont Street, there is something for everyone. Engaging in these activities adds an extra layer of excitement and enjoyment to your visit, making it a memorable experience. So, venture downtown and immerse yourself in the vibrant atmosphere, where the possibilities for entertainment are endless.
Neonopolis, situated at 450 E Fremont Street, is an electrifying and vibrant destination in the heart of the city.
Neonopolis, located at the bustling crossroads of East Fremont and Las Vegas Boulevard, boasts a plethora of entertainment options to suit any taste. With its doors open every day of the week, one of the exciting attractions within Neonopolis is Axehole Vegas, a fantastic indoor venue for axe-throwing enthusiasts. The facility operates from 10am to midnight, allowing visitors ample time to indulge in the thrilling experience. Offering hourly sessions, Axehole Vegas provides an opportunity for guests to test their skills with an array of weaponry, ranging from spears and ninja stars to metal throwing cards, shovels, and, of course, the iconic axe itself. As if that weren't enough, Axehole Vegas even features a unique smash room where individuals are granted 15 minutes of pure catharsis, free to demolish everything around them, releasing any pent-up tension or frustrations.
Located in Downtown Las Vegas, the Notoriety Theater boasts seven showrooms that cater to a variety of performances, including comedy shows. Within these vibrant spaces, audiences are treated to an evening of laughter and entertainment. The duration of these shows usually ranges from 75 to 90 minutes, ensuring a well-rounded experience for attendees. To ensure a seamless entry, the doors open 30 minutes prior to the start of the show, allowing ample time for guests to find their seats and settle in for a memorable evening.
Performances at Notoriety Theater commencing at 7pm
Discover the enchanting world of Garry & Janine Carson's mesmerizing magic, an extraordinary opportunity to break free from reality. Wednesday – Saturday
Visitors can look forward to a mesmerizing display of mind-bending tricks, side-splitting humor, and ample opportunities for audience involvement in this production that caters to all ages.
Downtown Comedy Lounge  (21+) Fridays & Saturdays
Stand-up performers who have appeared on America's Got Talent, Last Comic Standing, Comedy Central, and Netflix.
Diva Royale  (18+) Fridays & Saturdays
These fabulous drag performers are ready to dazzle and embody beloved stars such as Nicki Minaj, Dolly Parton, Whitney Houston, Celine Dion, and many others, delivering an unforgettable experience of entertainment on the stage.
Performances at Notoriety Theater commencing at 8pm.
Chris Brown's Las Vegas Country (21+) Fridays
Chase Brown's journey from South Texas to his electrifying debut in Sin City in 2011 has led him to discover the ultimate haven for his alluring and captivating flair.
The Sensational Red Velvet Burlesque Performance  (18+) Fridays & Saturdays
With its alluring and unconventional charm, the Red Velvet Burlesque Show seamlessly blends traditional and contemporary elements to create a captivating experience for mature audiences. Featuring a diverse range of performances, elaborate burlesque routines, and delightful cabaret displays, this show guarantees an unforgettable night of entertainment.
Experience the captivating performances at Notoriety Theater, commencing at 9pm.
Justin Tranz taking the stage in his mesmerizing show, Hip-Nosis. Thursday – Saturday
Justin has been the main act in Las Vegas for more than 15 years, featured in Playboy TV's highest-rated show ever, "The Extreme Truth", and holds the distinction of being the sole hypnotist to showcase a production on Broadway. Don't miss this captivating performance suitable for all ages.
Hunk-O-Mania  (21+) Fridays & Saturdays
Hunk-O-Mania stands out as a captivating male revue that embraces audience participation, allowing guests to join them on stage for a truly immersive encounter. Known for its interactive nature, this adult show in Downtown Las Vegas is unrivaled in terms of engagement.
Enjoy delicious meals and refreshing beverages at Main Street Station's dining and bar options.
Main Street Station boasts a pair of delightful dining establishments. The first is a buffet that caters to the breakfast and lunch crowds, offering a delectable spread of delicious fare. Additionally, this buffet extends its operating hours to include dinner on Friday and Saturday nights, providing patrons with a sumptuous evening dining experience. Meanwhile, the second eatery is none other than the renowned Triple 7 Restaurant and Microbrewery. This charming establishment opens its doors for dinner service from Thursday through Monday nights, ensuring that guests have ample opportunities to savor their delectable culinary creations. Moreover, it is worth mentioning that Main Street Station is seamlessly connected to the California hotel through a conveniently located bridge. This means that guests can easily explore the additional dining options available at the neighboring California establishment, providing them with even more choices and flavors to indulge in during their stay.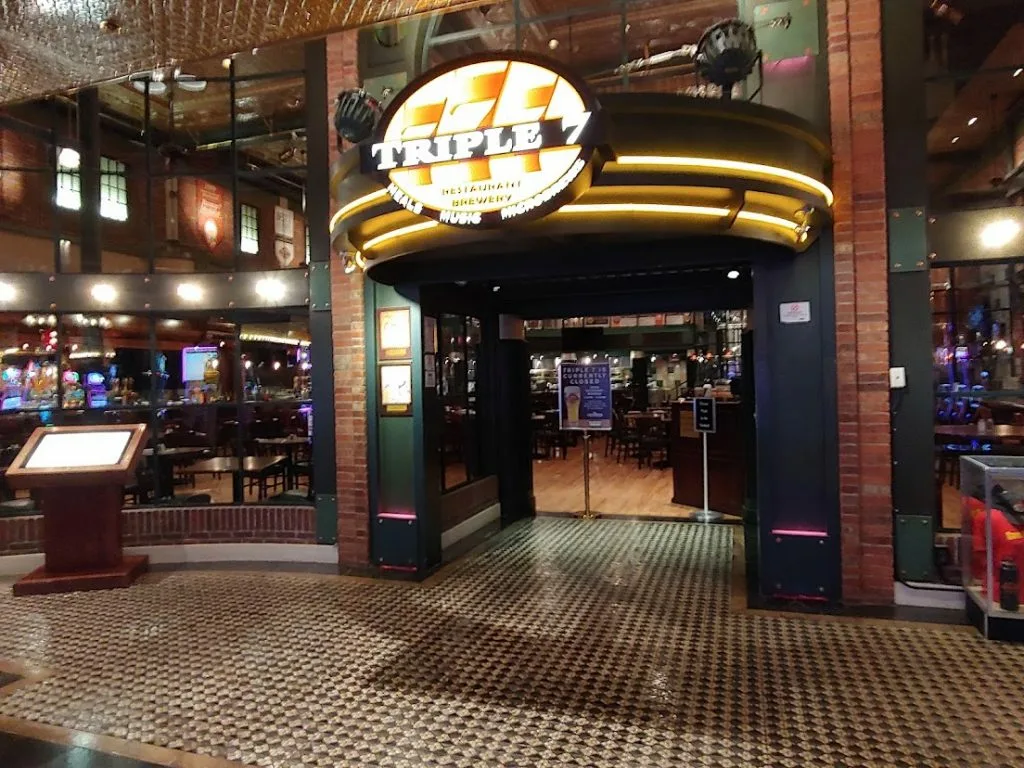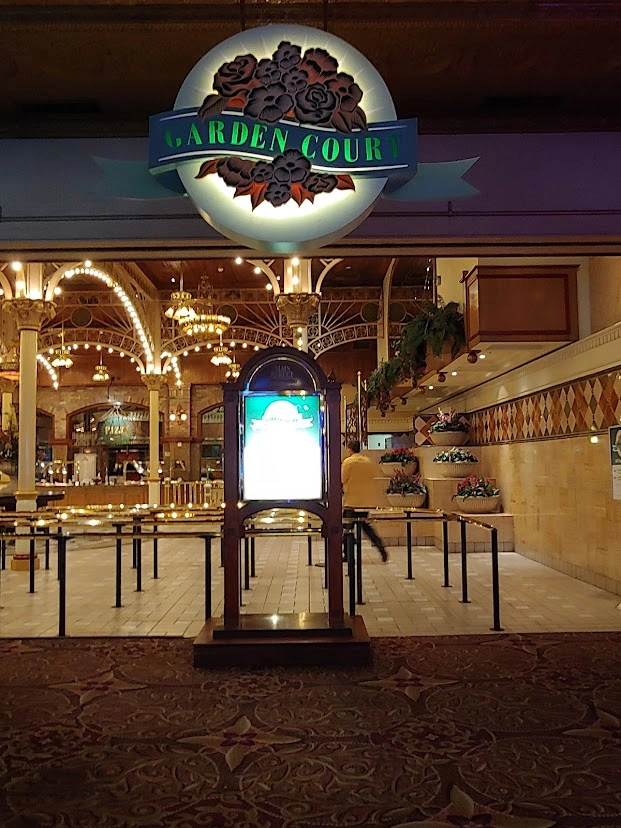 Hotel accommodations
Main Street Station offers a variety of standard hotel rooms to cater to different preferences. The two main types of rooms available are the Deluxe King and the Deluxe with two queens. Both of these room types have options for smoking and nonsmoking, ensuring that guests can choose the atmosphere that suits them best. It's worth noting that high limit players might be offered a suite, although it's important to mention that these suites are not accessible through the standard reservation system.
Main Street Station's rooms are currently being updated until August 31, 2023, so there will be a limited number of rooms to choose from during this period.
Book a hotel room at Main Street Station
Frequently Asked Questions (FAQ) for Main Street Station Casino
Which downtown casino has the best craps odds?
Main Street Station offers the most favorable craps odds in the downtown area of Las Vegas, allowing players to place bets with odds up to 20 times their original wager.
Are Main Street Station's table games open 24 hours a day?
The table games operating hours at Main Street Station are limited to Fridays, Saturdays, and Sundays from 9am to 1am, while the pit remains closed on weekdays.
Does Main Street Station still have coin video poker machines?
Main Street Station stopped offering coin video poker games in March 2020, but California still has approximately 30 remaining.
What is the best video poker game at Main Street Station?
The top-notch video poker game available at Main Street Station is the 9/6 Jacks or Better variant with a remarkable payout percentage of 99.54%. You can find this game on the casino floor, but unfortunately, it is no longer offered at Boar's Head Bar.
Which restaurants are open for dinner at Main Street Station?
777 offers dinner service from Thursday to Monday, while the buffet is available on Fridays and Saturdays for the evening meal.
Does Main Street Station deal roulette?
Main Street Station does not offer live roulette games.
Does Main Street Station have a sportsbook?
Main Street Station does not have a sportsbook option, but you can find one nearby at California.
Kristina Mehaffey provided the most recent update on June 6, 2023.