Address: 3000 South Las Vegas Boulevard, Las Vegas, Nevada | Phone: 702-676-7000 | Experience the splendor of Resorts World Las Vegas.
I recently had the opportunity to explore the latest addition to the vibrant Las Vegas Strip, Resorts World. With its grand opening taking place on June 24, 2021, this resort has quickly become a must-visit destination for both locals and tourists alike. Positioned strategically at the northern end of the iconic Las Vegas Strip, Resorts World finds itself nestled between the fashionable Fashion Show Mall and the lively Circus Circus. It's the perfect location for those seeking a prime spot to indulge in the best that Las Vegas has to offer.
Las Vegas is home to Resorts World, a haven of unparalleled luxury. With its opulent offerings and extravagant ambiance, it stands as one of the most lavish properties in the city. Boasting a plethora of delectable dining establishments, visitors are spoilt for choice when it comes to culinary delights. Additionally, the resort boasts a staggering 3500 exquisitely designed hotel rooms, ensuring that guests can indulge in unparalleled comfort and relaxation. For those seeking entertainment, Resorts World leaves no stone unturned, providing an array of captivating options. Among these is the highly anticipated Katy Perry residency, promising unforgettable performances that will leave audiences in awe.
Additional Casinos on the Las Vegas Strip
Bet-NV.com sustains itself by means of memberships, sponsors, and advertisements. In case you or someone you are acquainted with is grappling with a gambling issue, reach out to 1-800-GAMBLER.
---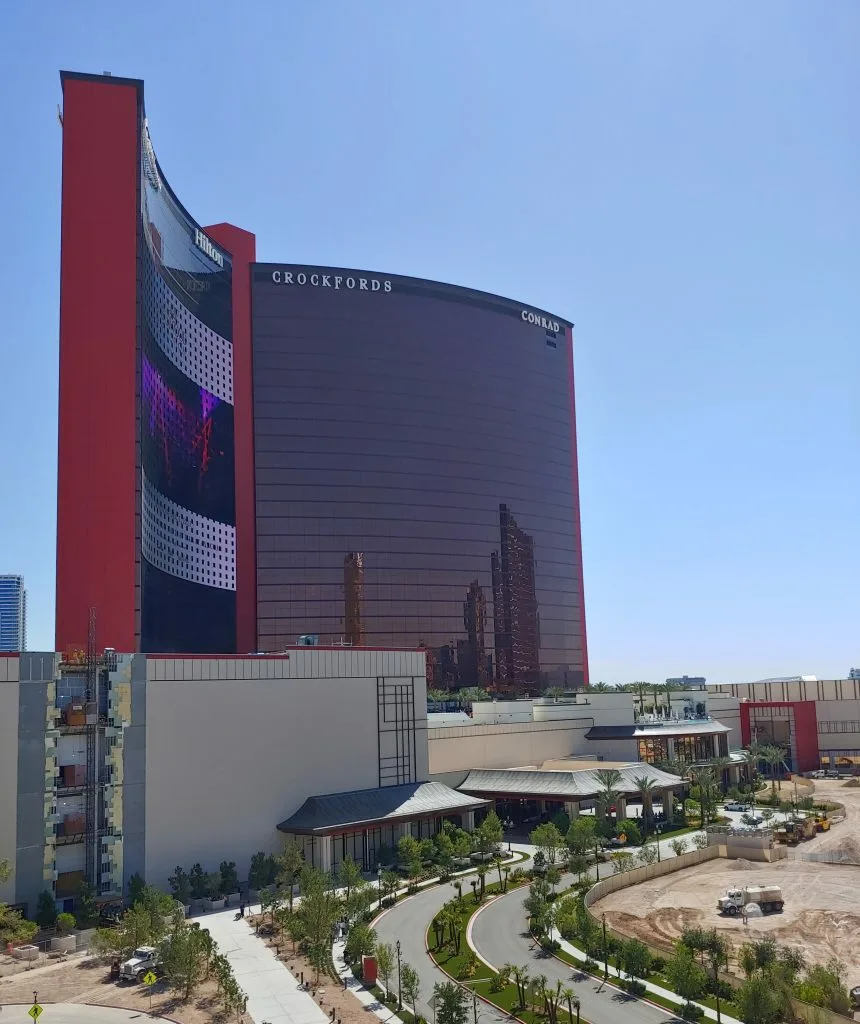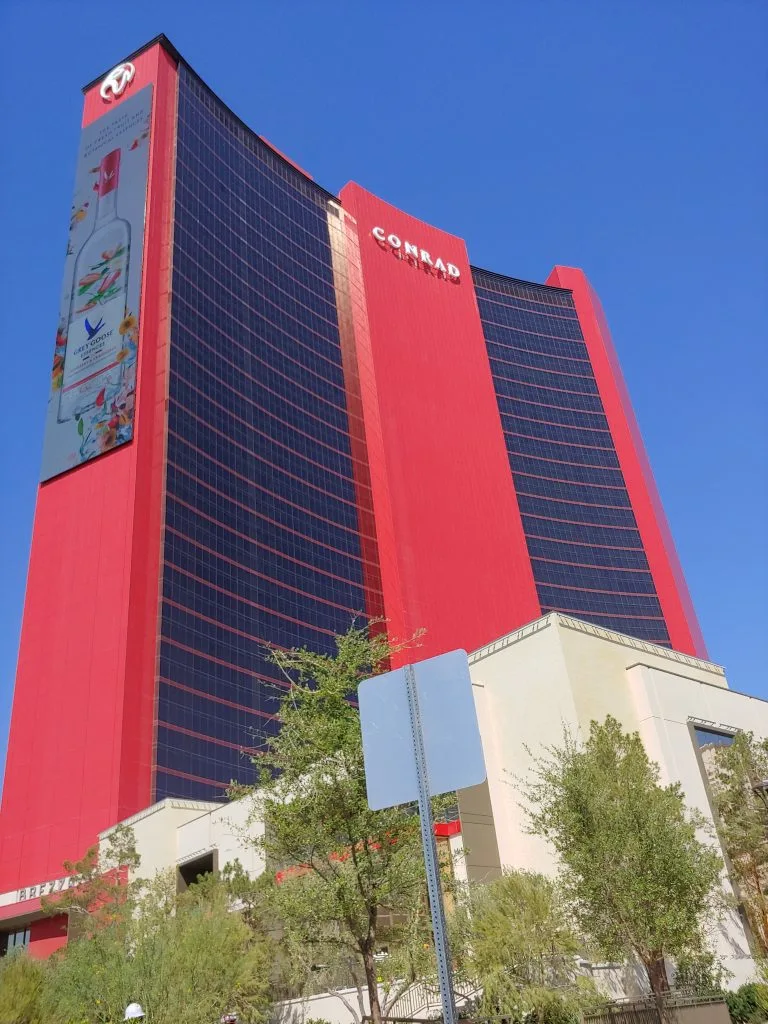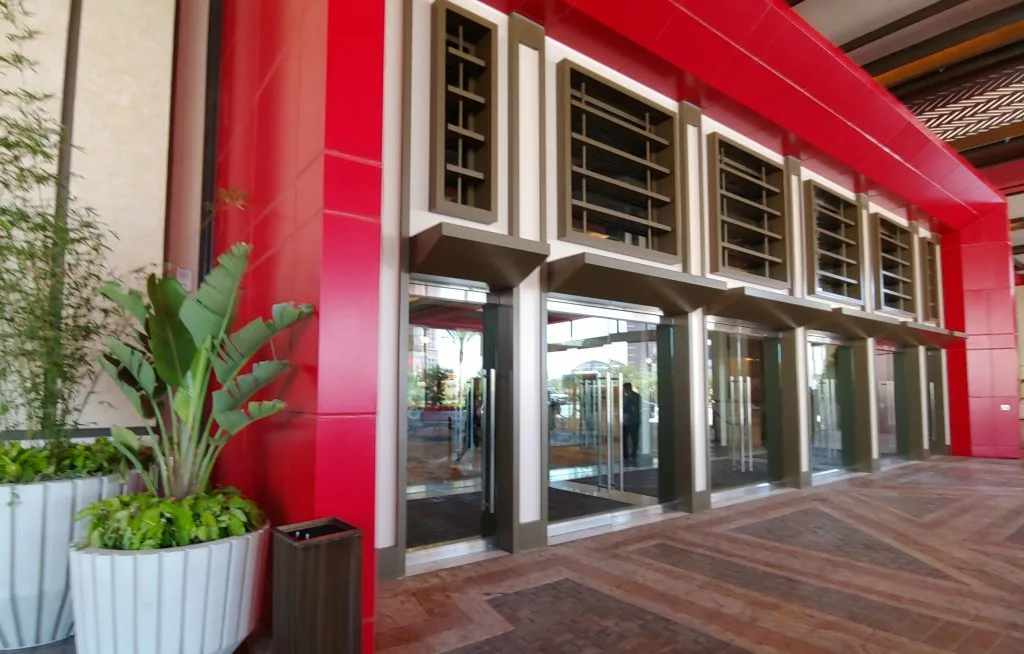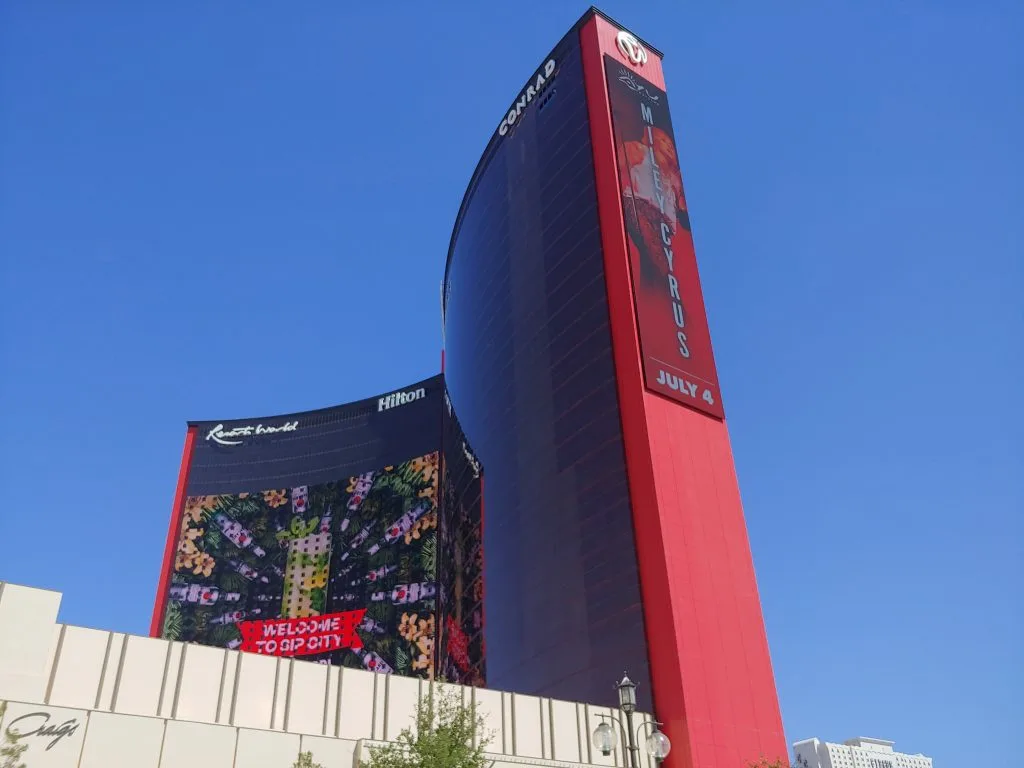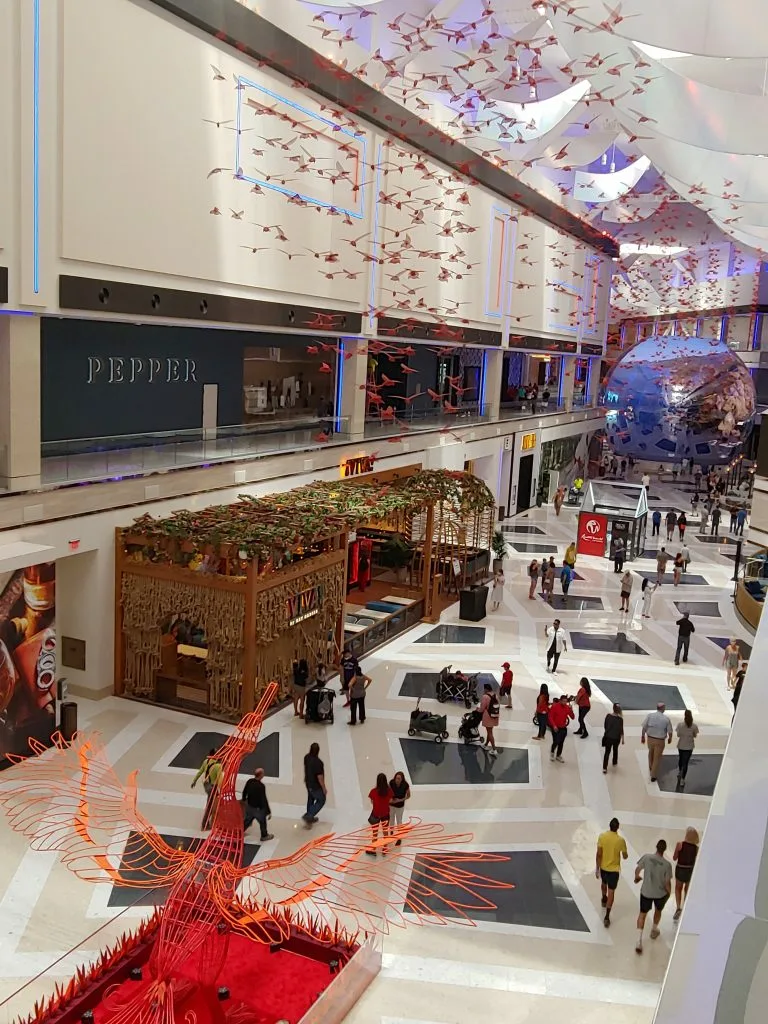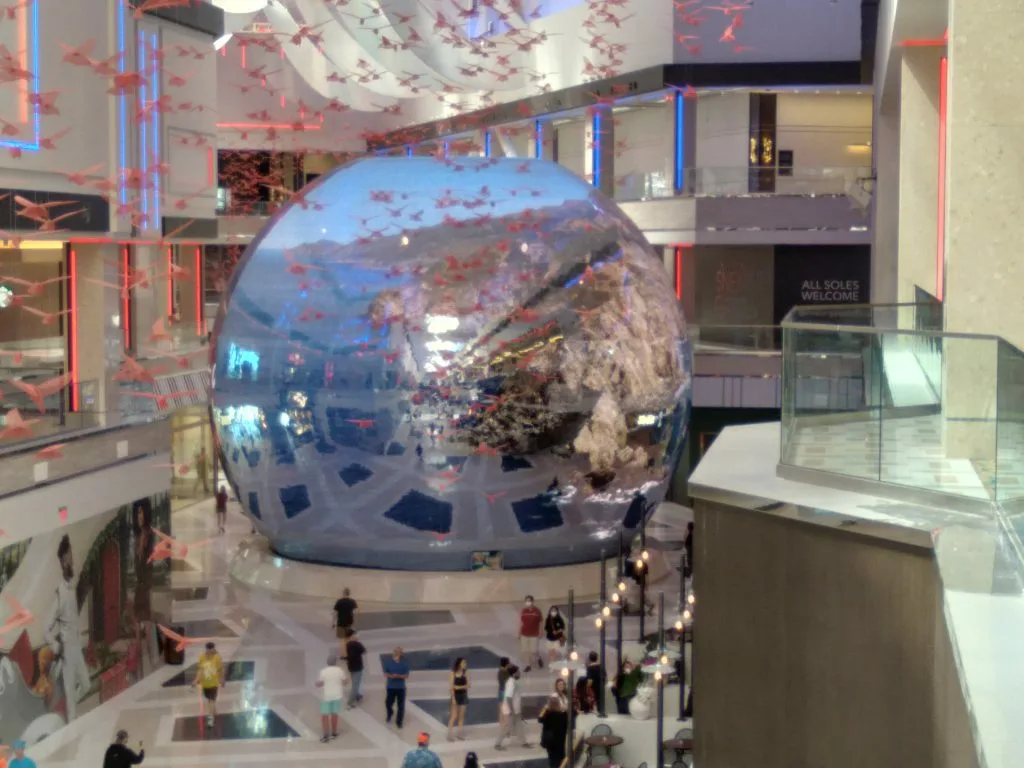 Resorts World casino
Resorts World boasts a vast casino floor spanning slightly more than 100,000 square feet, offering an exhilarating gaming experience. Within this expansive space, one can find approximately 1400 slot machines and a captivating selection of nearly 100 table games. Moreover, the casino also offers an array of electronic table games, a dedicated sportsbook, and a separate poker room to cater to diverse preferences. Interestingly, locating the sportsbook might require a bit of exploration, as it is cleverly nestled in the rear section of the Dawg House Saloon, adding an element of intrigue to the overall experience.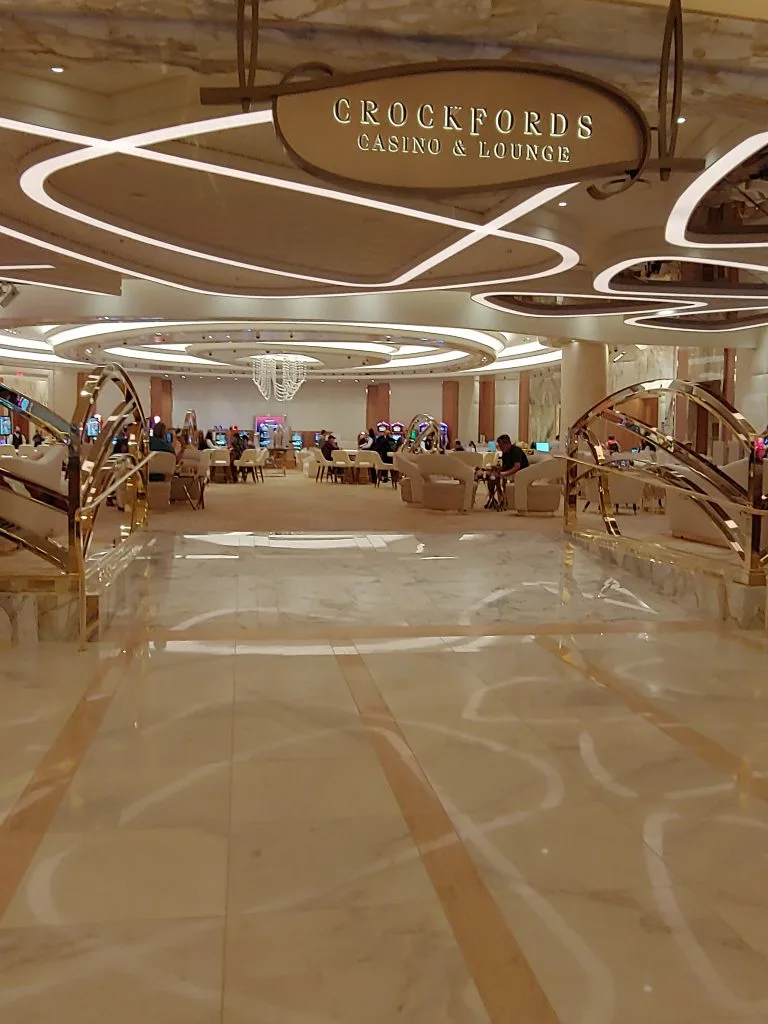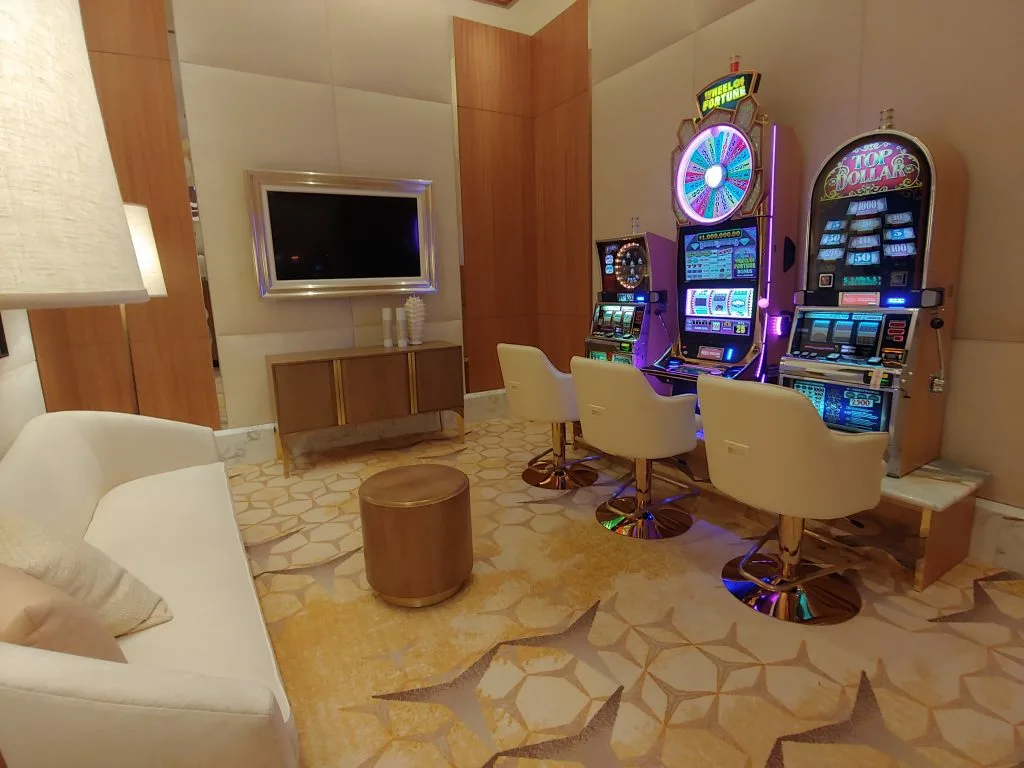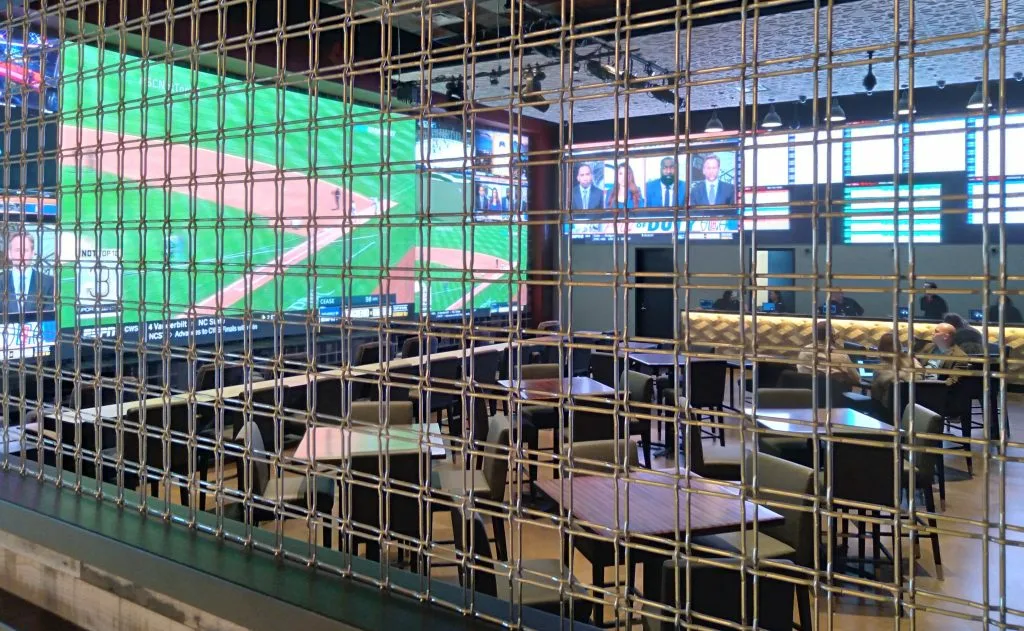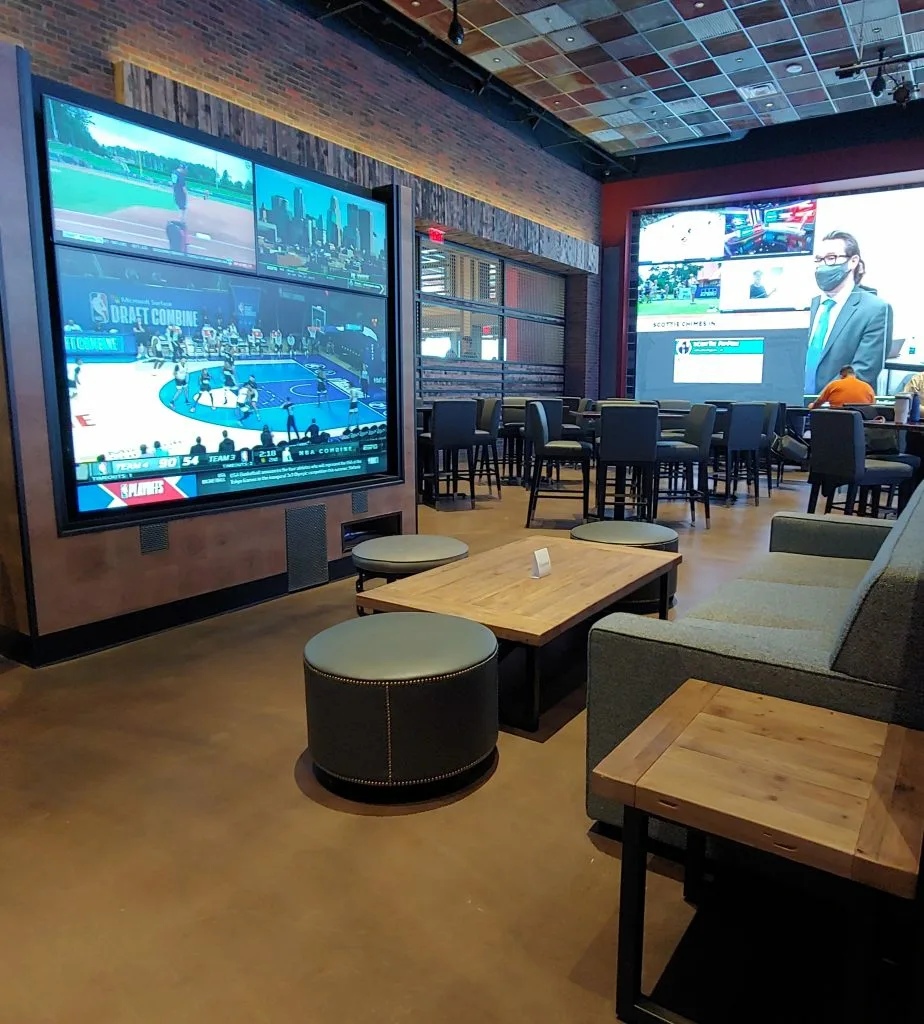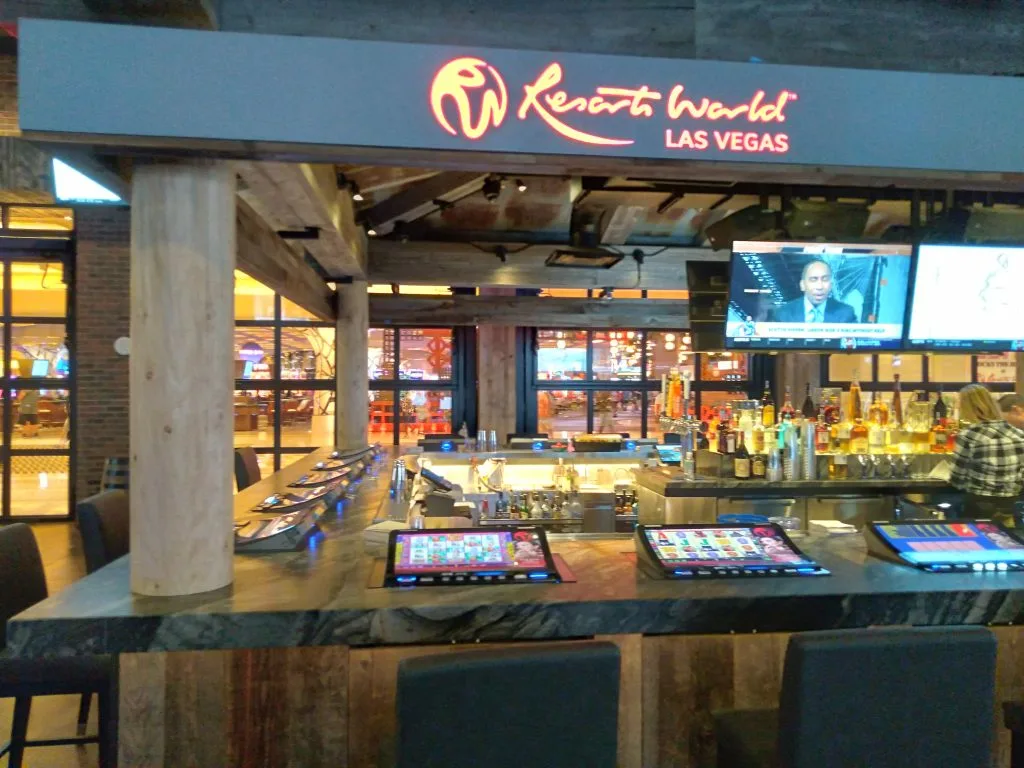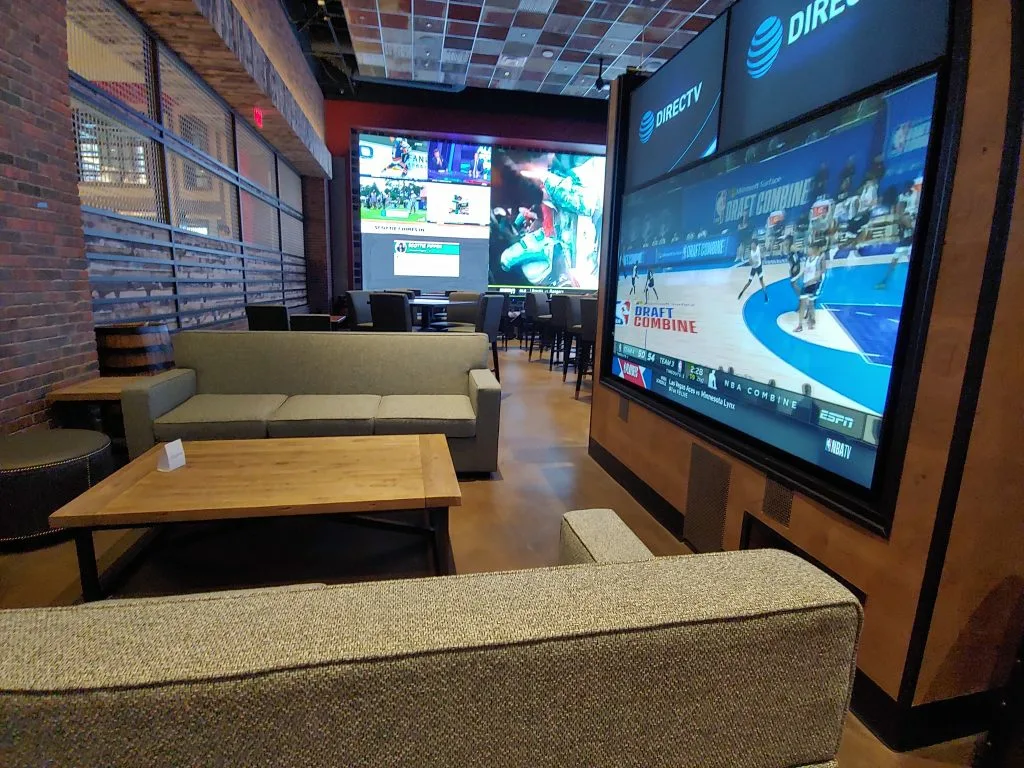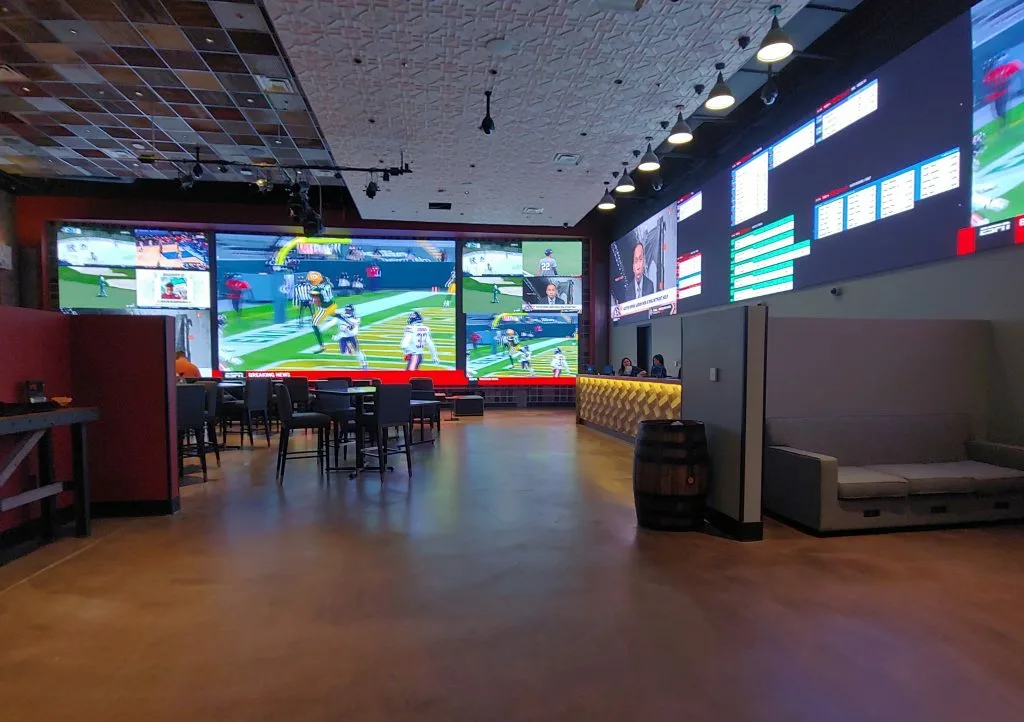 Table games
Resorts World boasts an impressive collection of blackjack tables, with a count exceeding 40. These tables, located on the bustling main casino floor, adhere to a 6/5 payout ratio. Among them is the popular Free Bet Blackjack variant. For those seeking a more exclusive experience, the Crockfords salon houses two high limit blackjack games. One of these games employs two decks and hits soft 17, while the other utilizes six decks and stands on soft 17. Both games generously allow players to double down both before and after splitting. Additionally, the six-deck tables offer the option to surrender, adding an extra layer of strategic decision-making for discerning players.
Resorts World, the exclusive casino in Las Vegas, is renowned for dealing high limit games such as Baccarat, craps, European Roulette, and Ultimate Texas Hold'em. What sets it apart from other casinos is its unique offering of Ultimate Texas Hold'em in its luxurious salon.
My favorite place to visit in town is the Resorts World casino floor. It offers a plethora of exciting gambling options, including baccarat, blackjack, craps, crapless craps, pai gow poker, double zero roulette, triple zero roulette, and various poker pit games like Three Card Poker and Ultimate Texas Hold'em. The best part is that both craps and crapless craps have generous maximum odds of 3-4-5 times. Additionally, if luck is on your side and you happen to roll a 12 on the field, you'll be thrilled to know that it pays out triple the usual amount.
For as little as $3 per month, you can also obtain extensive access to the Bet-NV.com table game surveys and more. Casino enthusiasts who are part of the prestigious Casino Club, Total Access Club, and Bet-NV.com Super Fan membership programs benefit from even more comprehensive information on table games at various casino properties. Gain exclusive insights and detailed observations by becoming a member today.
Bet-NV.com memberships can now be accessed via Gumroad and Patreon, offering equally valuable content on both platforms.
In case you or someone you are acquainted with is dealing with gambling issues, reach out to 1-800-GAMBLER for assistance.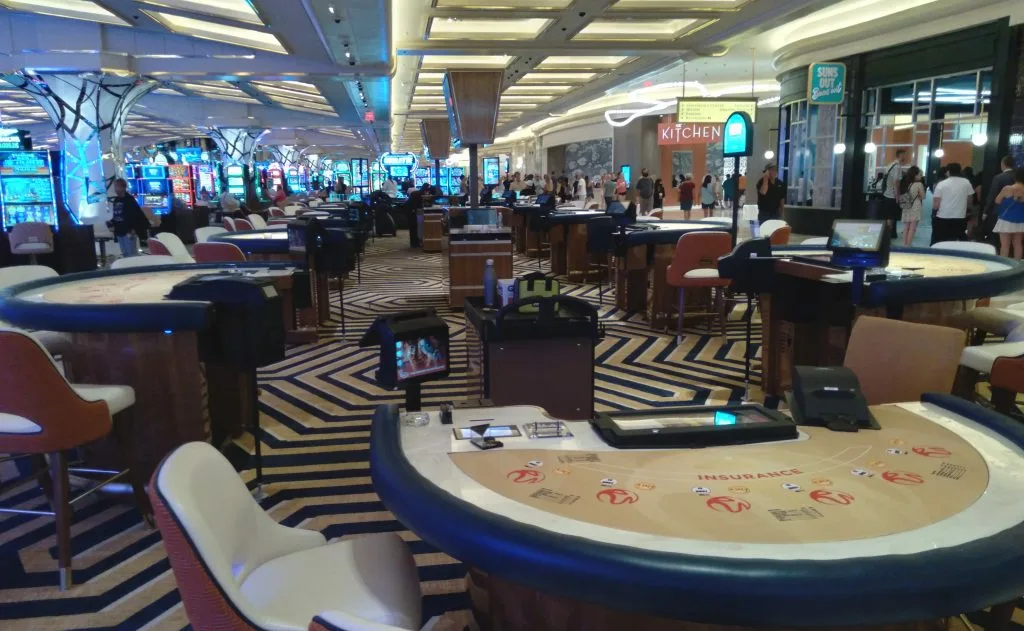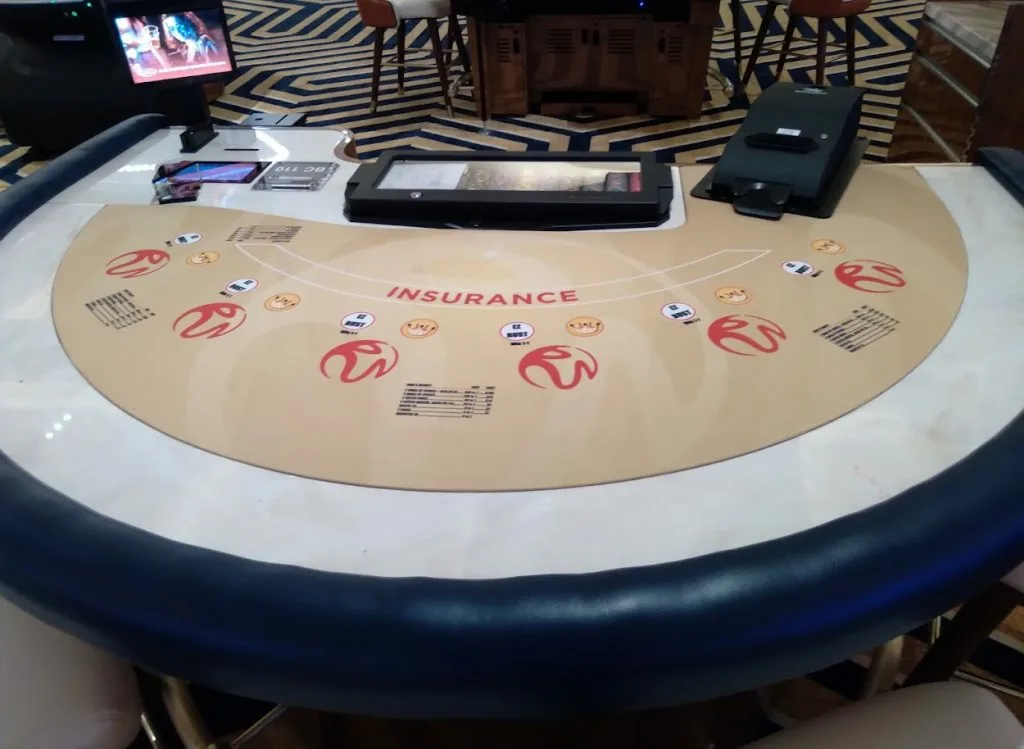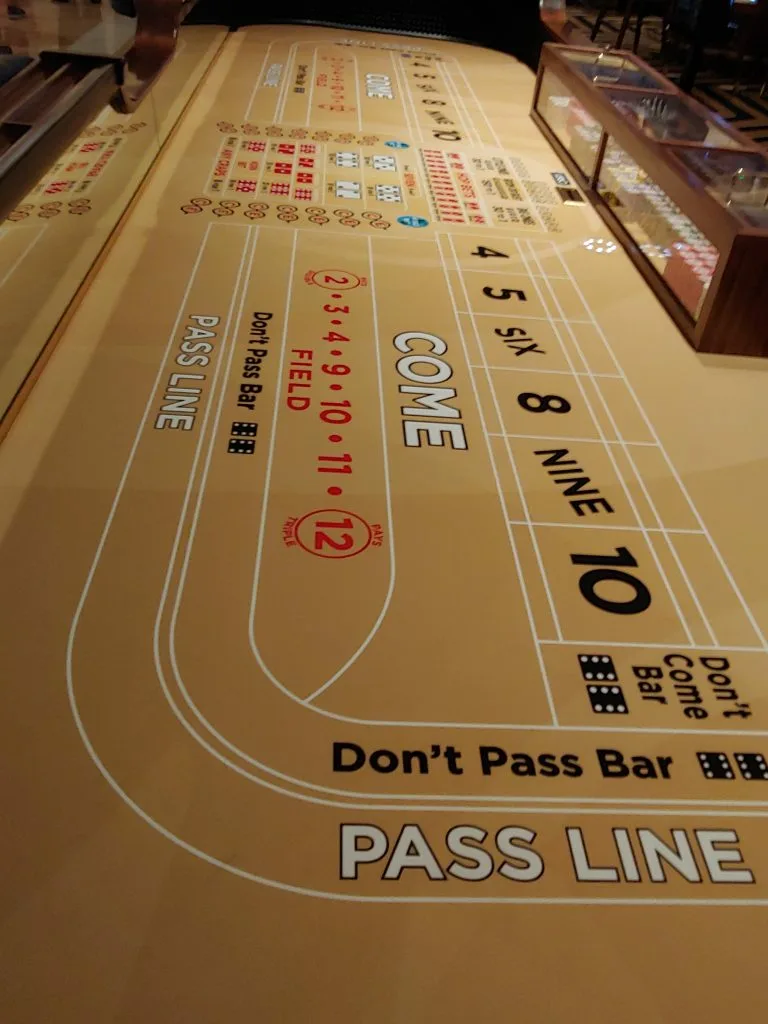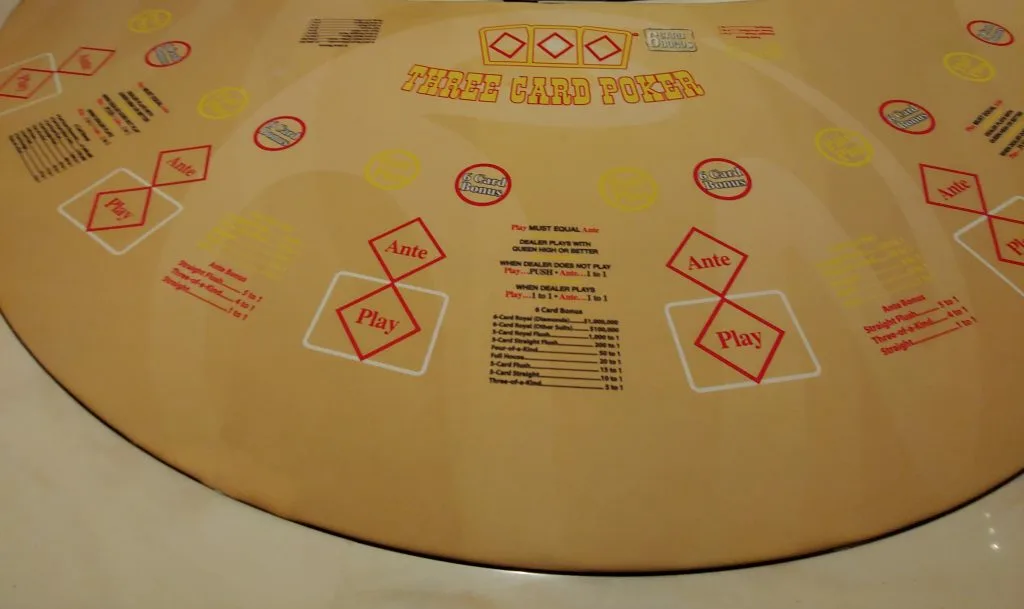 Poker room
In our review of the poker room at Resorts World, you'll find a variety of exciting options to satisfy your card-playing cravings. From Texas hold'em to Omaha and even mixed games, there's something to suit every player's taste. With a spacious layout, the poker room boasts an impressive collection of 30 tables, ensuring that you'll always find a spot to join in on the action. Whether you prefer cash games or prefer the thrill of tournaments, there's an opportunity for both at Resorts World. So gather your chips, sharpen your skills, and get ready for an unforgettable poker experience at Resorts World.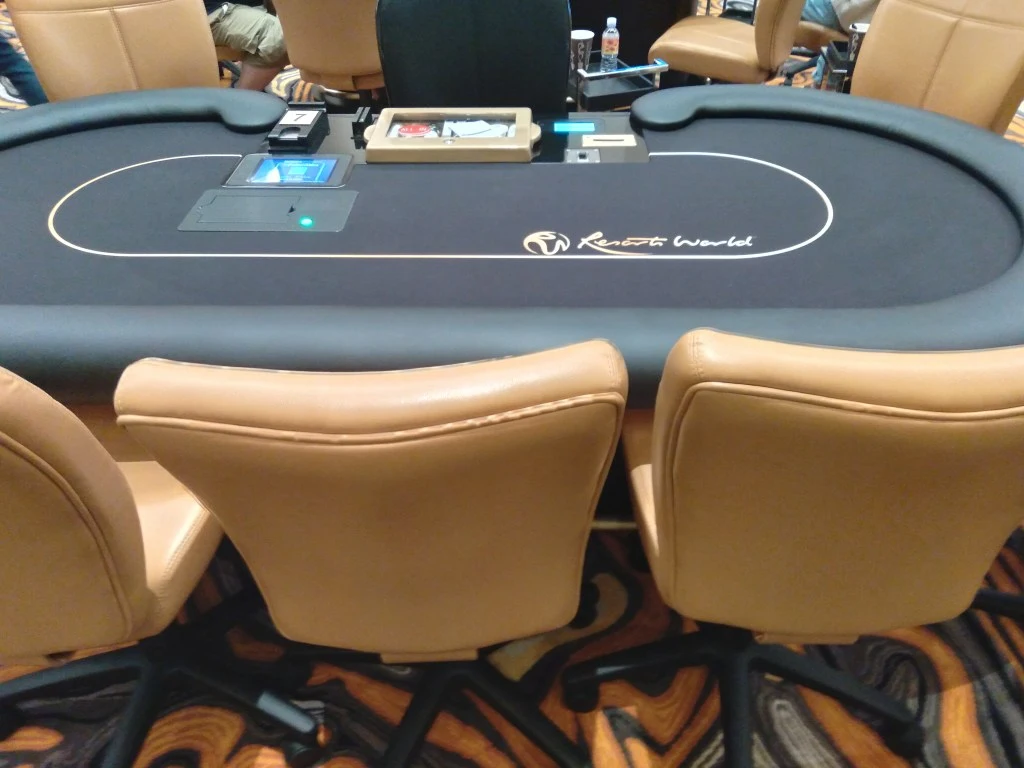 Experience top-notch entertainment at Resorts World.
The Resorts World Theatre, with a seating capacity of 5,000, offers a diverse range of concerts and sporting events, featuring both one-time shows and long-term residencies. Some of the upcoming shows to look forward to are:
Katy Perry: PLAY October 4- November 4 ( Wed, Fri, Sat); October 31
Luke Bryan: Vegas August 30, Sept 2-3, 6, 8-9
Carrie Underwood: Reflection Sep 22-23, 27, 29-30; Nov 29; Dec 1-2, 6, 8-9, 13, 15-16
Indulge in exquisite cuisine and refreshing beverages at the stunning Resorts World complex.
Resorts World offers an abundance of dining establishments, ensuring that guests are spoiled for choice. From casual eateries to upscale fine dining establishments, the options are diverse and cater to various culinary preferences. Situated conveniently near the bustling casino floor, many of these restaurants offer a seamless transition from gaming to gastronomy. It is important to note that most of the restaurants and bars within Resorts World have embraced the modern trend of going cashless, making it essential to have a debit or credit card on hand for a hassle-free dining experience.
Agave Bar & Grill – Enjoying meals by the pool. Savoring delicious coastal dishes.
Bar Zazu - Exquisite cuisine. Authentic European tastes.
Brezza – Exquisite culinary experience. Authentic Italian cuisine with a touch of coastal flair.
Carversteak – Fine dining. Steakhouse.
Experience the exquisite delights of the Caviar Bar in vibrant Las Vegas. - Exquisite cuisine. Indulge in the finest Black Pearl Caviar.
Crossroads - Exquisite gourmet experience. Delectable blend of Italian and Mediterranean flavors.
Dawg House Saloon – Nashville sports bar.
Renowned Culinary Delights from Urban Food Vendors

Ah Chun's Shandong Dumpling
Blood Bros BBQ
Boon Tong Kee
Burger Barn
Renowned Dining Destination - Famous Foods Center Bar
Fuhu Shack
Fuhu Cha Chaan Teng - a distinct dining experience full of culinary delights.
Geylang Claypot Rice
Google Man's version of Char Kuey Teow
The delectable Kuru Kuru Pa Yakitori entices with its divine flavors.
Nori Bar
Pepita's Kitchen
Sweetbird Las Vegas
Sweet Eats
Ten Suns Slow-Cooked Beef
Tiger Sugar

Fuhu Bar & Restaurant - Gourmet experience. Delightful Asian dishes.
Genting Palace – Exceptional culinary experience. Authentic Chinese flavors.
The Kitchen – Morning meal and midday meal. Buffet-style morning meal.
Kusa Nori – Exceptional cuisine. Authentic Japanese eatery and sushi.
Mulberry Street Pizzeria – Authentic, specialty pizzas.
Redtail – Social gaming bar.
The buns are out when the sun is shining. – Egg dishes.
¡VIVA! - Sophisticated gastronomy. Latin-inspired dishes.
Wally's - Upscale restaurants. Wine lounge.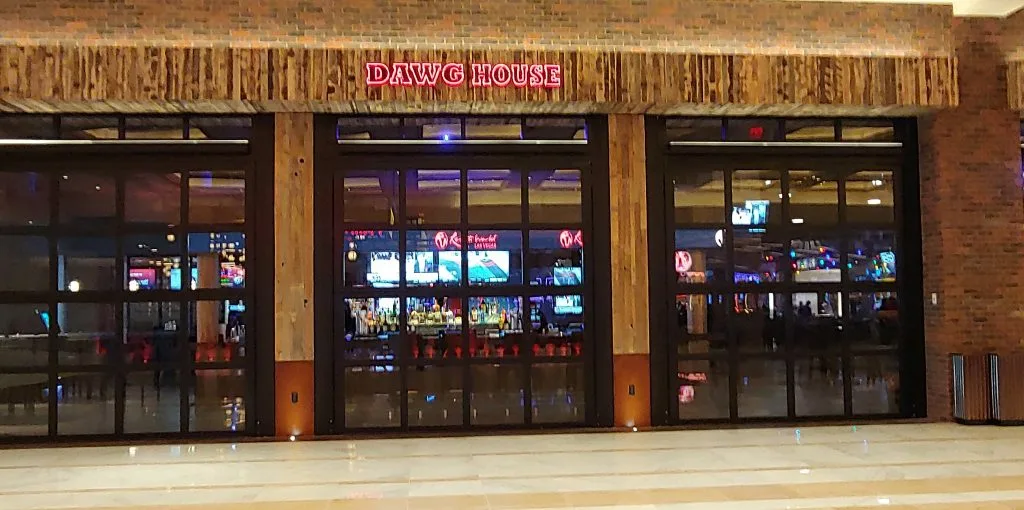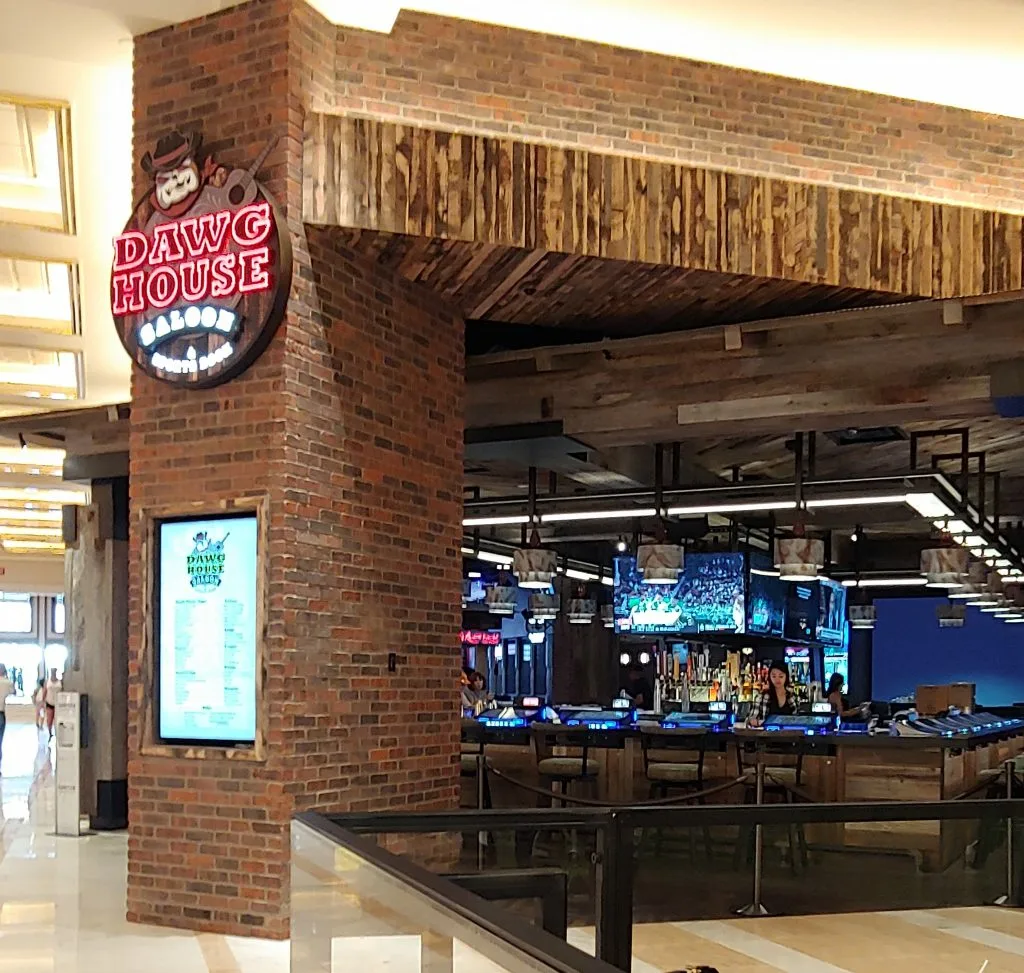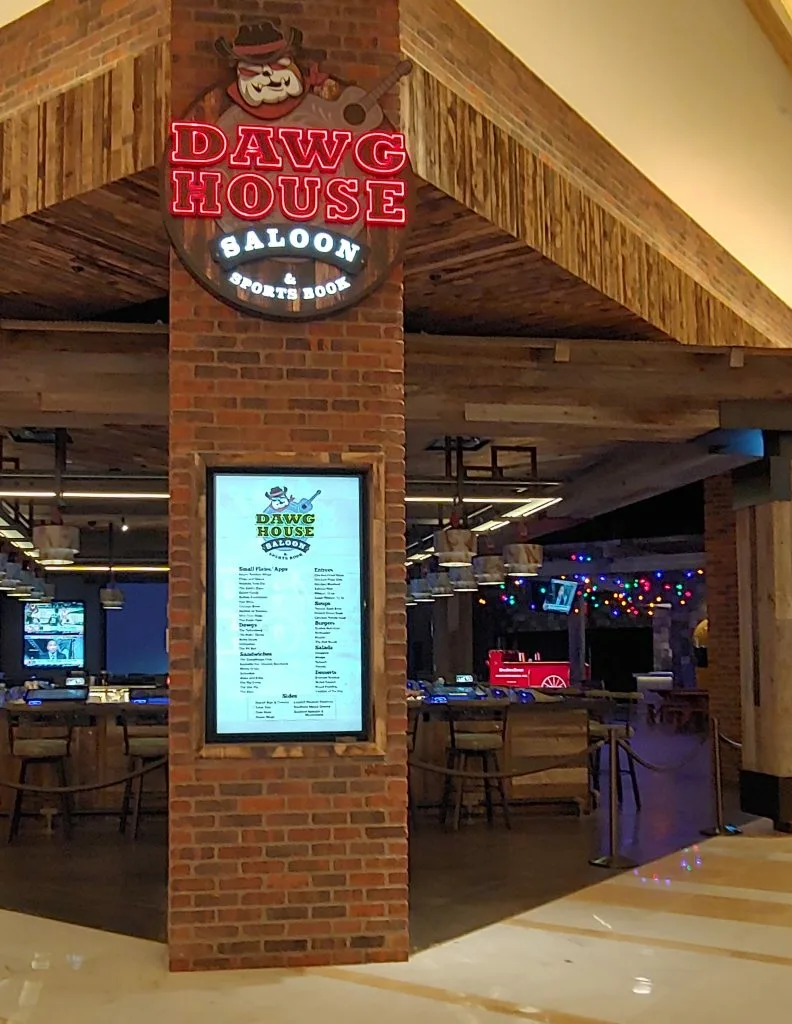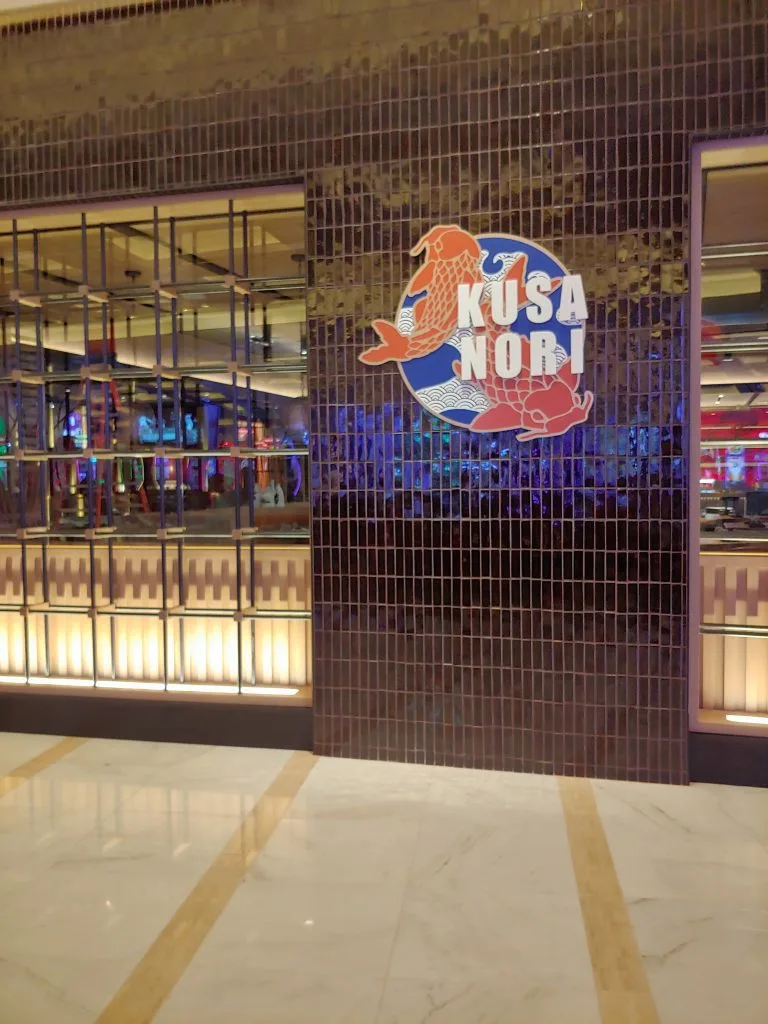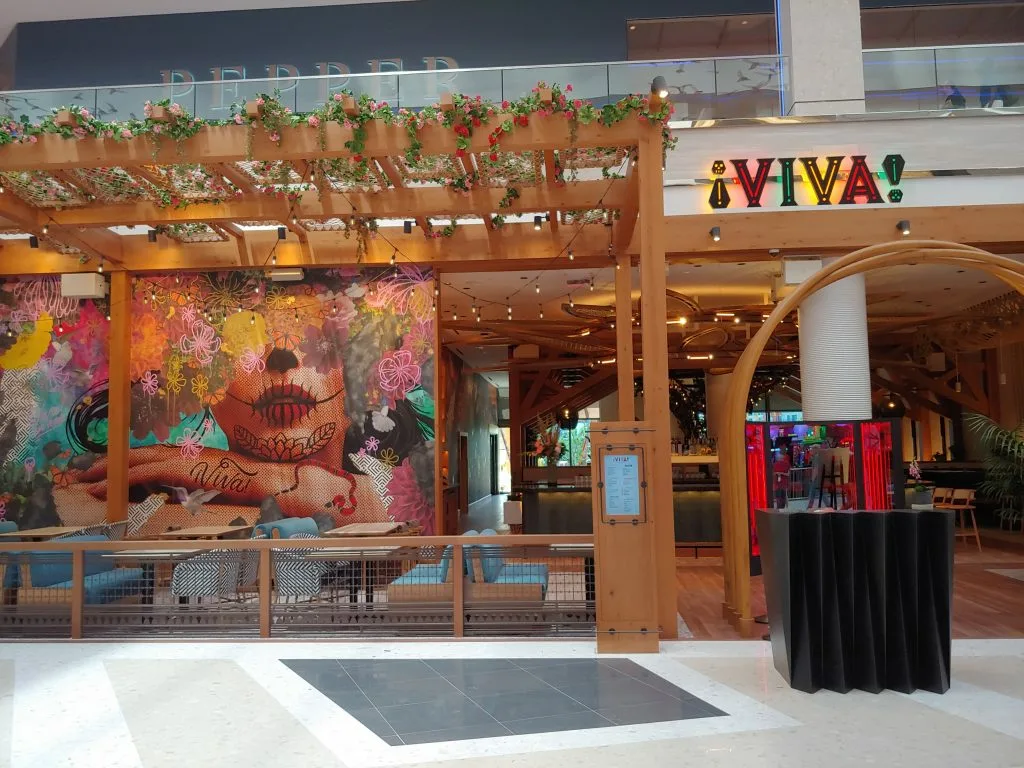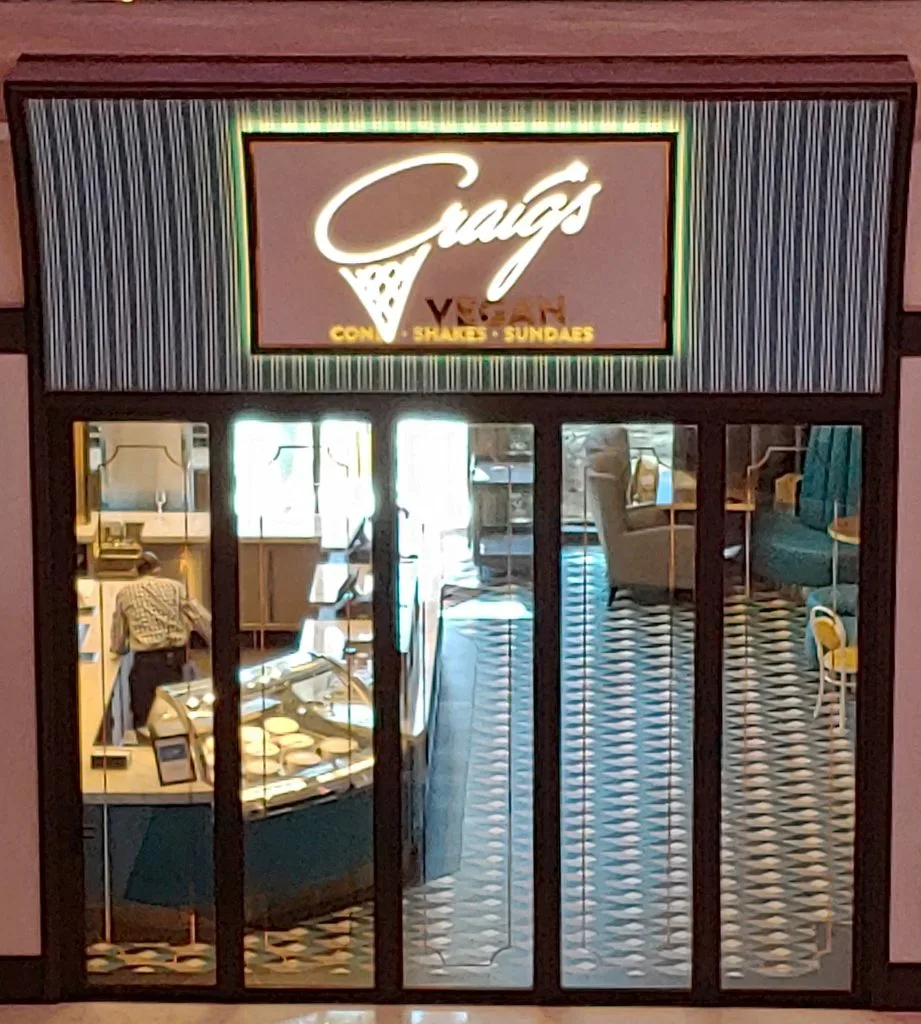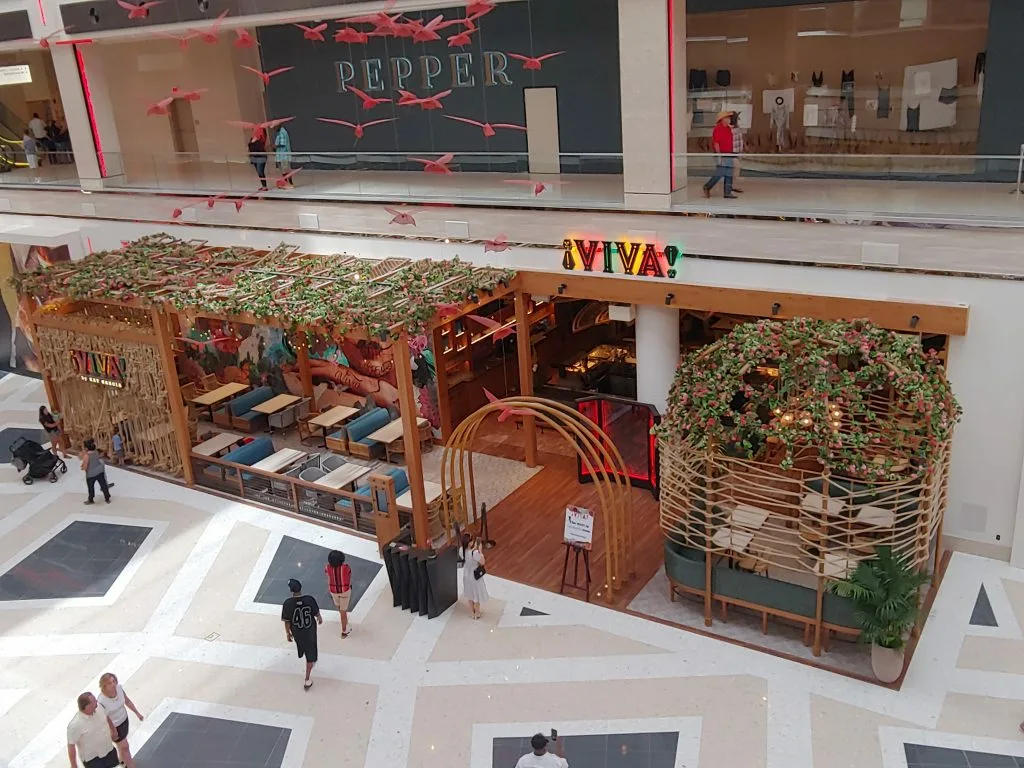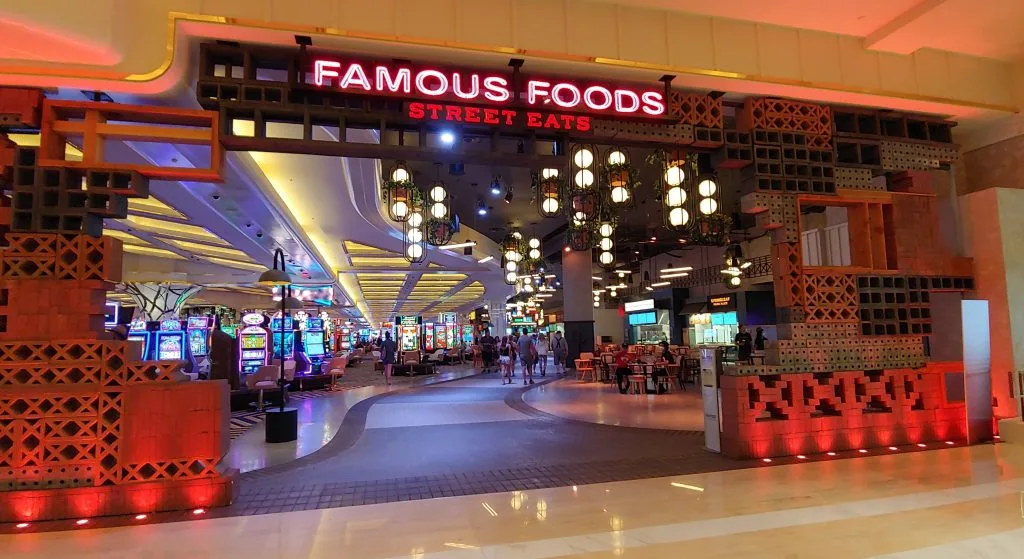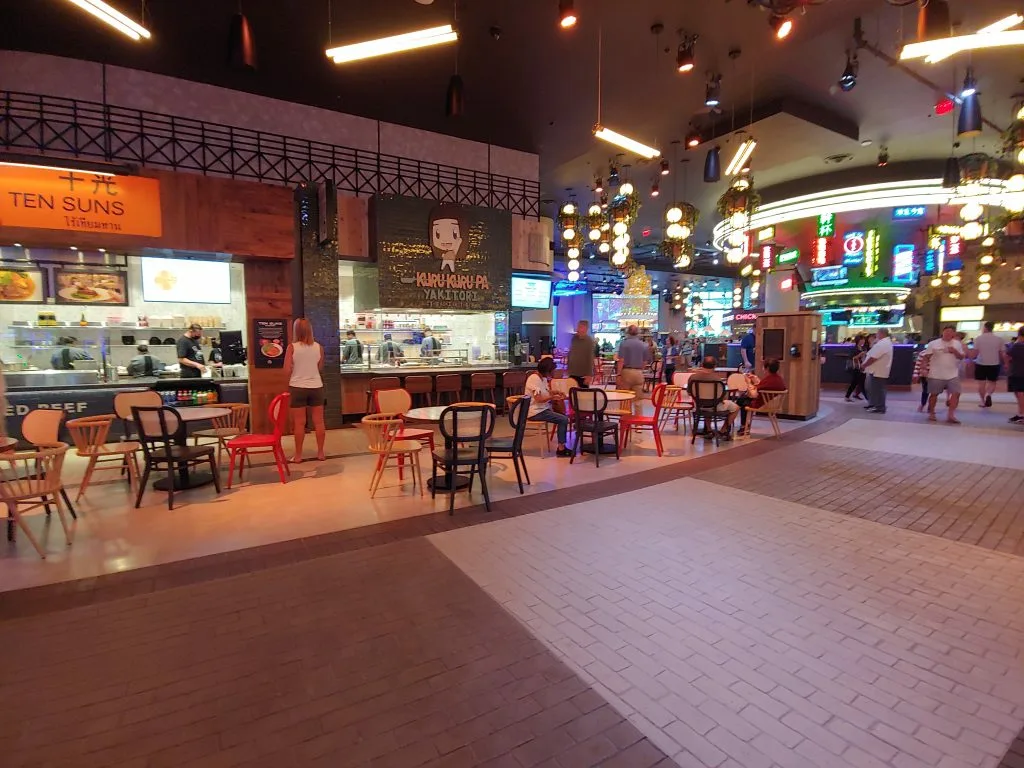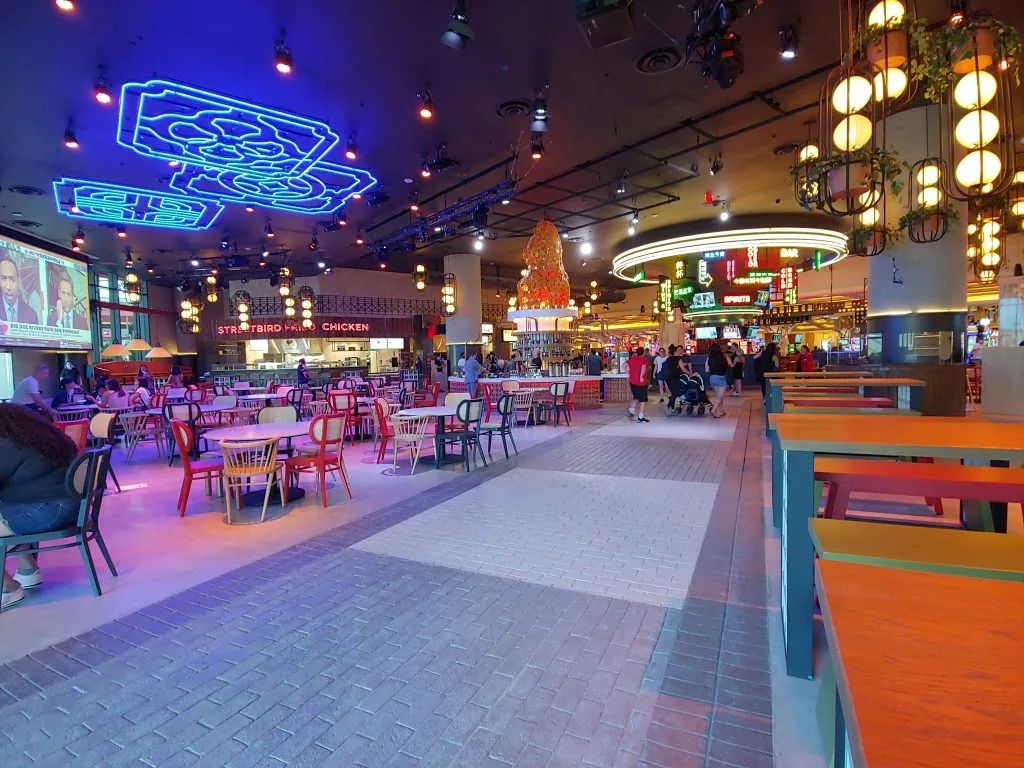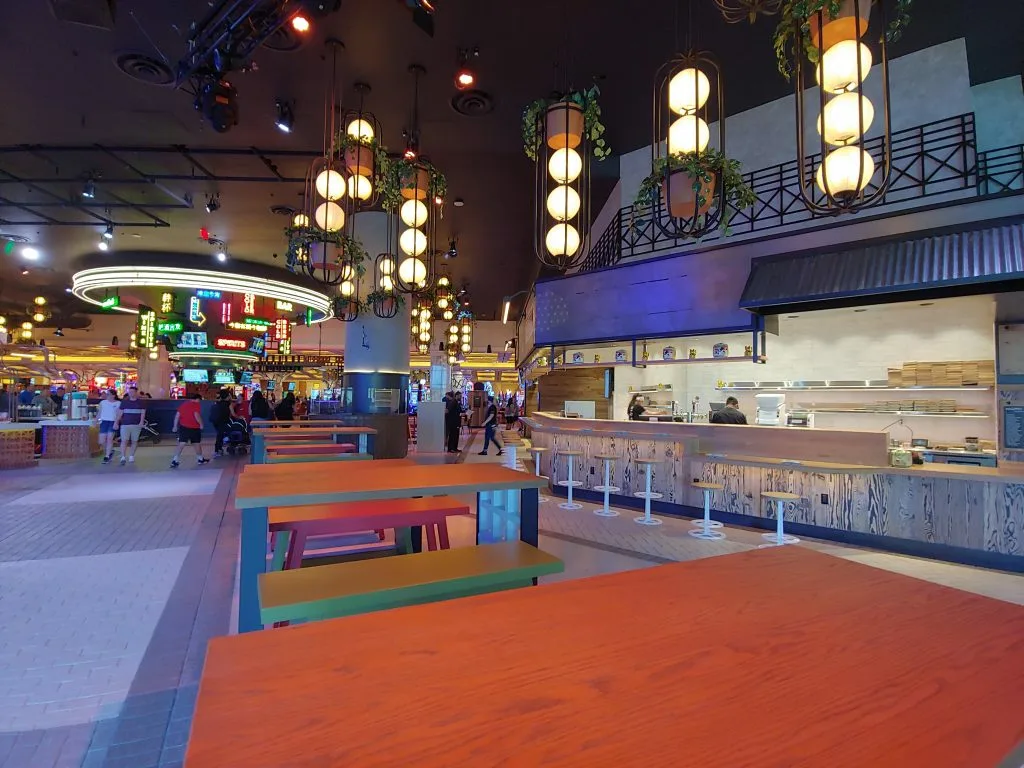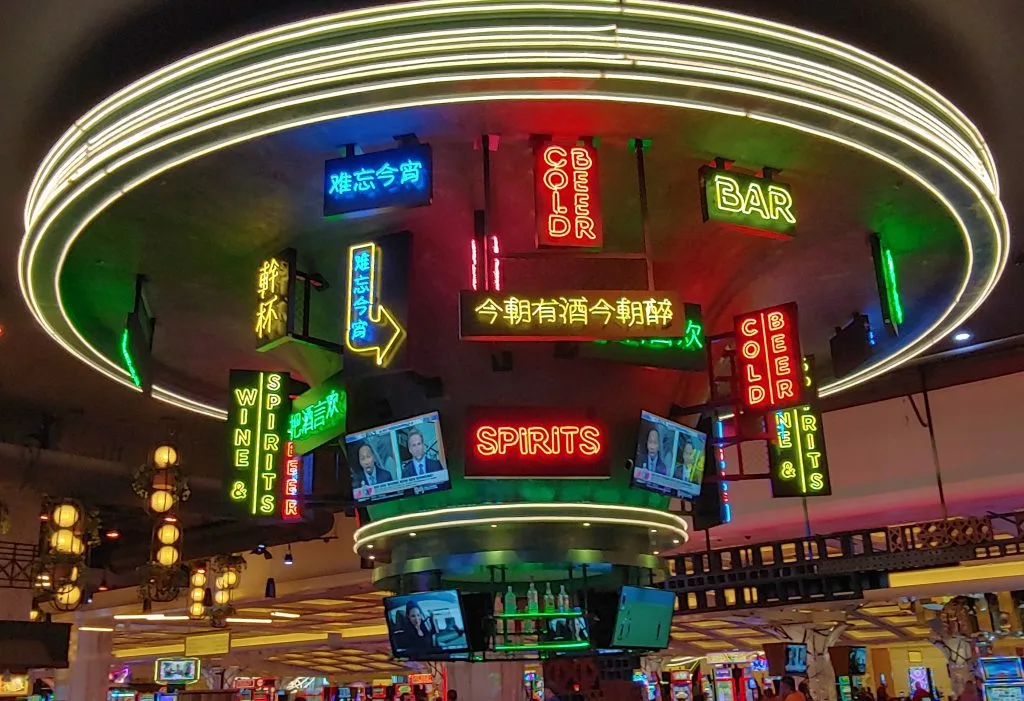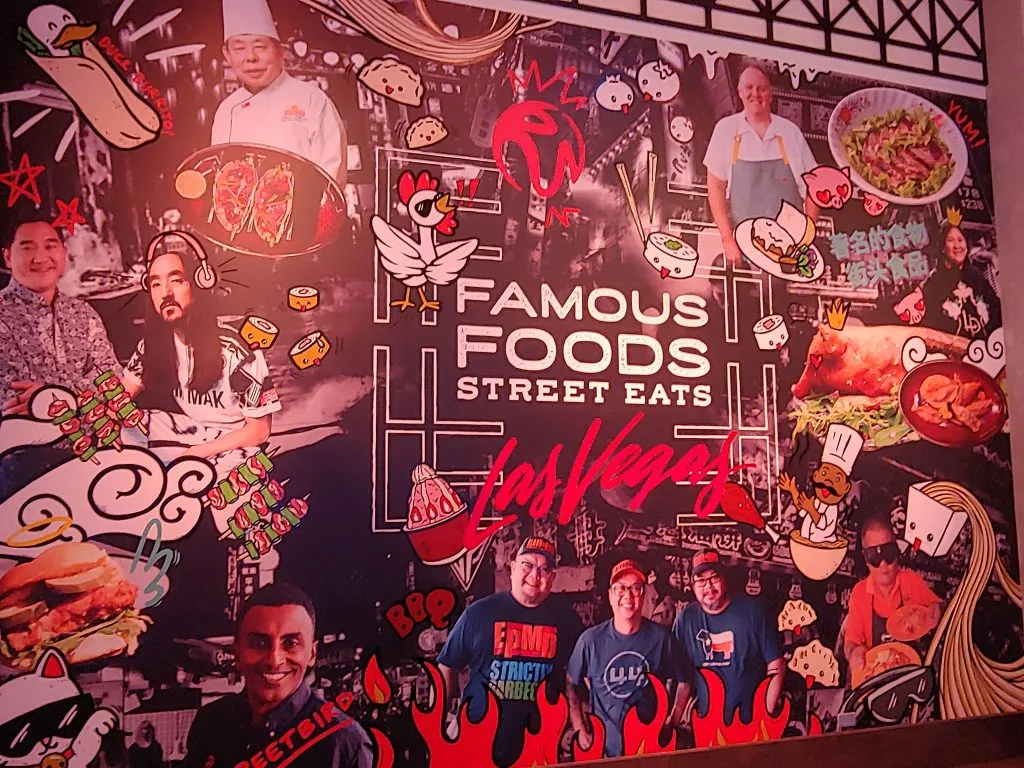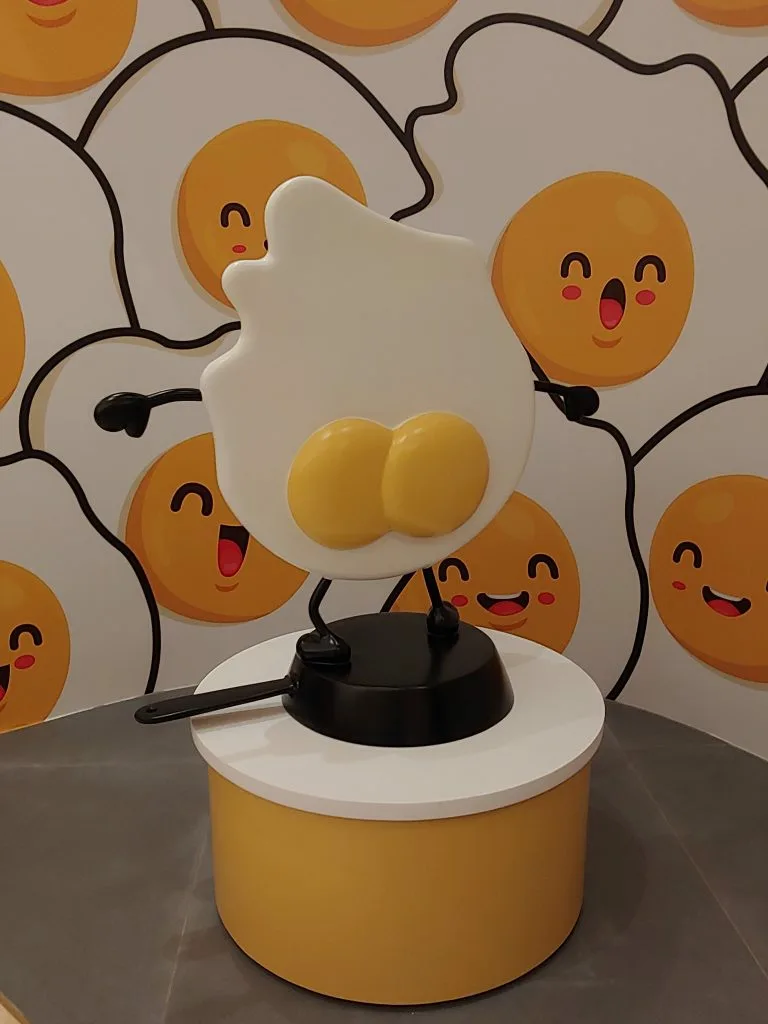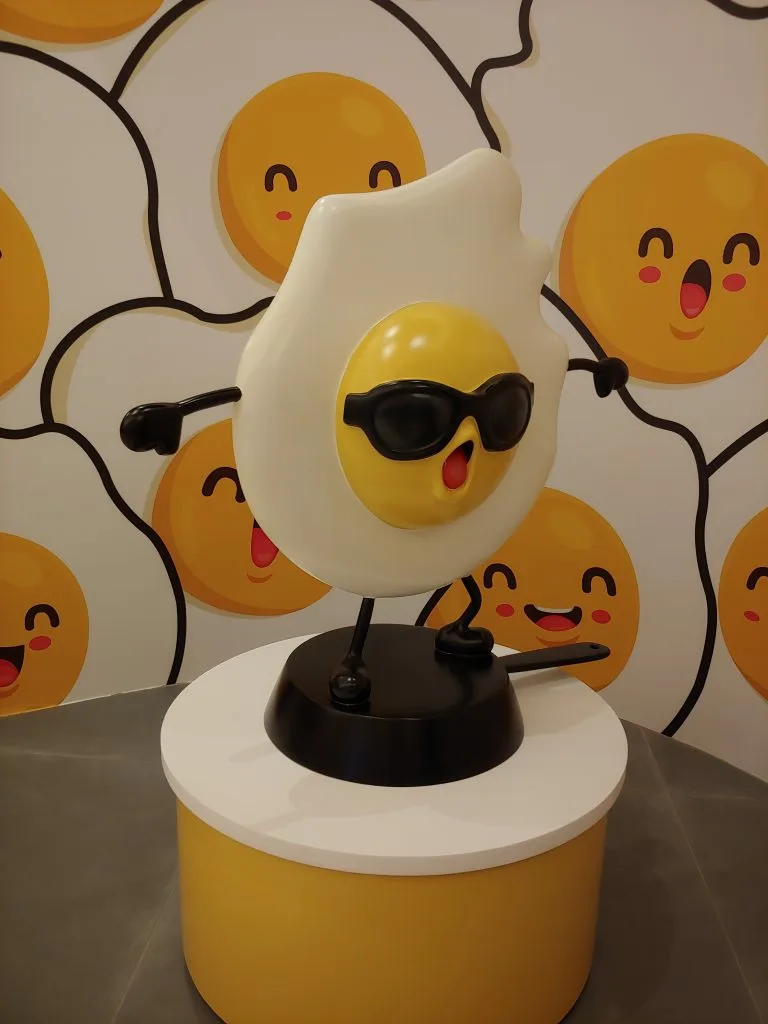 Hotel accommodations
Arrival time: 4pm | Departure time: 11am | Additional charge: $45 per night
Resorts World Las Vegas boasts an impressive collection of three hotel towers, each offering a unique experience for guests. As part of the resort fee, visitors are granted complimentary access to the internet, ensuring they stay connected throughout their stay. Additionally, guests enjoy a variety of perks, such as a 10% discount on spa or fitness retail items and a 5% discount on spa or fitness treatments. For those seeking relaxation and indulgence, the fee also covers a luxurious cabana experience or the opportunity to unwind in a cozy pool chair at any of the two marvelous pools available. Unlimited local and toll-free calls are included, allowing guests to easily connect with loved ones or make necessary arrangements. Furthermore, visitors have the privilege of accessing a wide range of newspapers and magazines through the convenient PressReader app. In addition to these exceptional amenities, Resorts World Las Vegas boasts five magnificent pools, providing the perfect sanctuary for those seeking a refreshing dip or simply lounging under the warm sun. To complete the experience, a state-of-the-art fitness center is also available, offering guests the opportunity to maintain their exercise routine even while away from home.
Las Vegas Hilton
There is a wide selection of over 1,600 rooms offered at Resorts World's Las Vegas Hilton. These rooms, measuring 400 square feet, provide the choice of one king bed or two queen beds.
Each room is equipped with essential amenities such as a safe, hairdryer, iron/ironing board, and a mini-bar featuring a refrigerator compartment. For enhanced views, the upgraded rooms offer a choice between a city view, Strip view, or partial Strip view.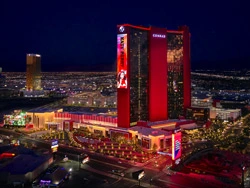 Book a stay at Las Vegas Hilton located within Resorts World.
Conrad Las Vegas
The Conrad Tower at Resorts World boasts an impressive total of 1,496 rooms and suites, making it a truly remarkable accommodation option. Among these, the Premier rooms, occupying a generous space of 550 square feet, present guests with a choice between a spacious king bed or two comfortable queen beds. Designed with utmost comfort and convenience in mind, these rooms are equipped with a cozy sitting area complete with a functional workspace, ensuring that guests can attend to any necessary tasks without leaving their personal sanctuary. Additionally, each room is equipped with modern amenities such as state-of-the-art TVs and wireless charging stations, allowing guests to stay connected and entertained throughout their stay. For those seeking an even more elevated experience, upgraded rooms offer the added luxury of floor-to-ceiling views of the mesmerizing Strip, providing a breathtaking backdrop to their Las Vegas adventure.
Suites offer guests added roominess and enhanced in-room facilities.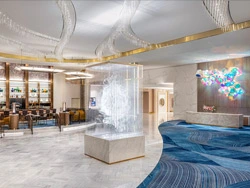 Book a stay at Conrad Las Vegas located within Resorts World.
Crockfords Las Vegas
Escape the ordinary hustle and bustle by indulging in the opulent amenities of this lavish retreat - a secluded swimming pool and rejuvenating spa, exclusively for your enjoyment.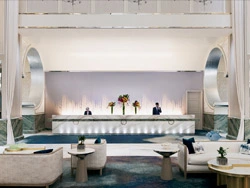 Book accommodations at Crockfords Las Vegas within the renowned Resorts World.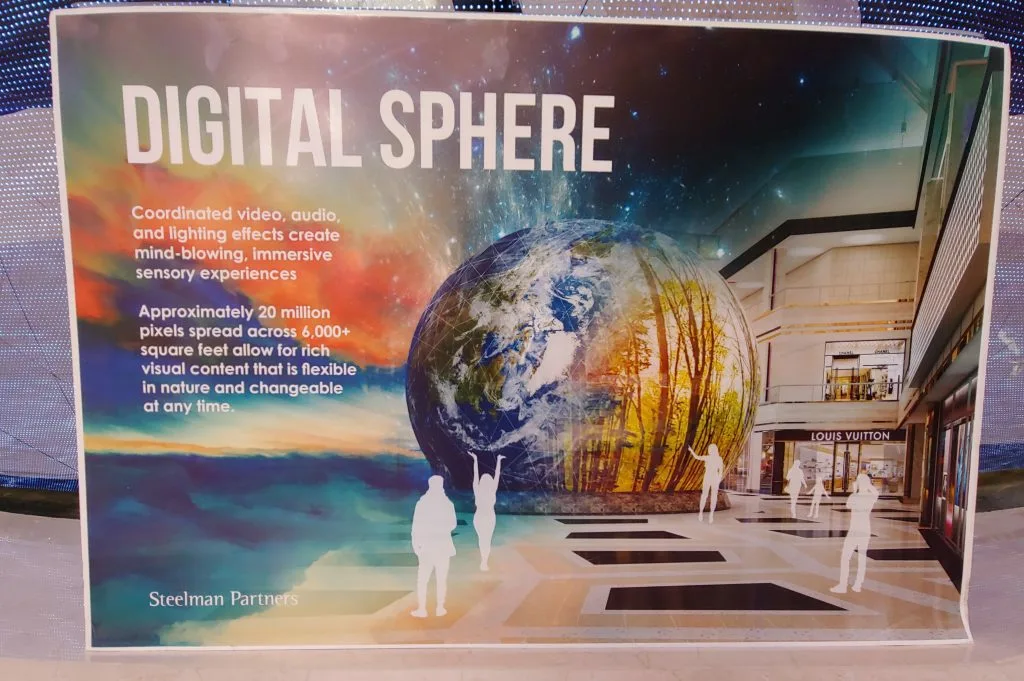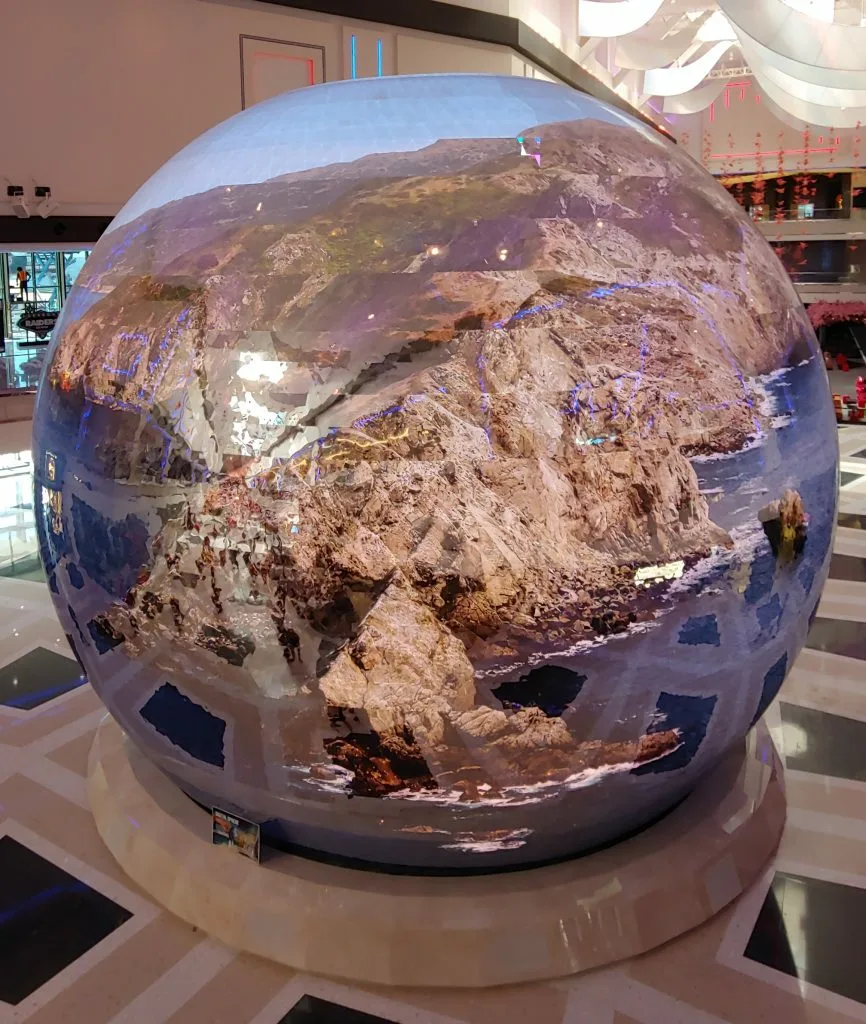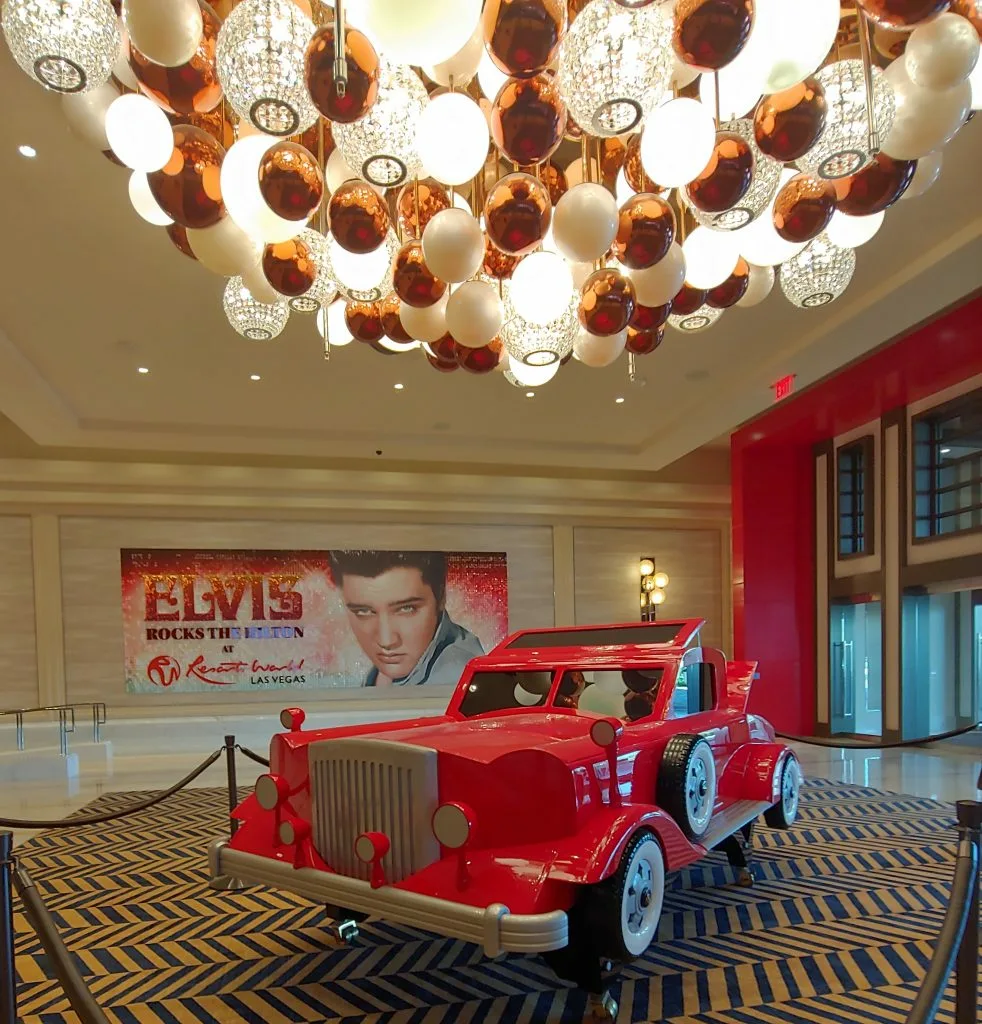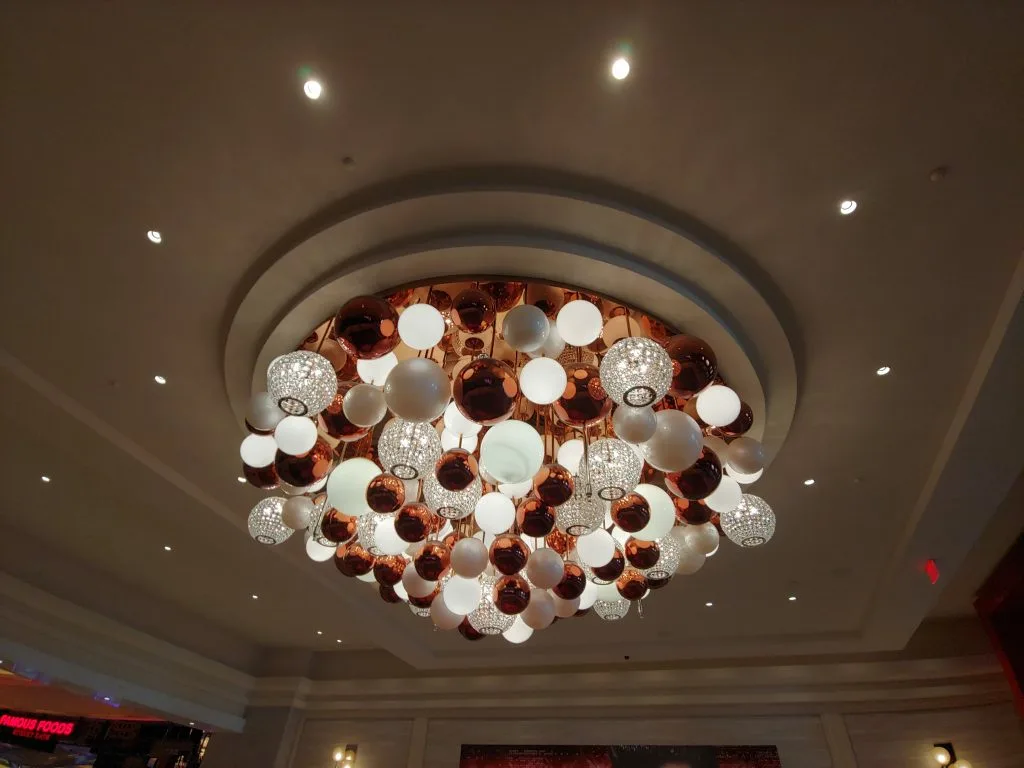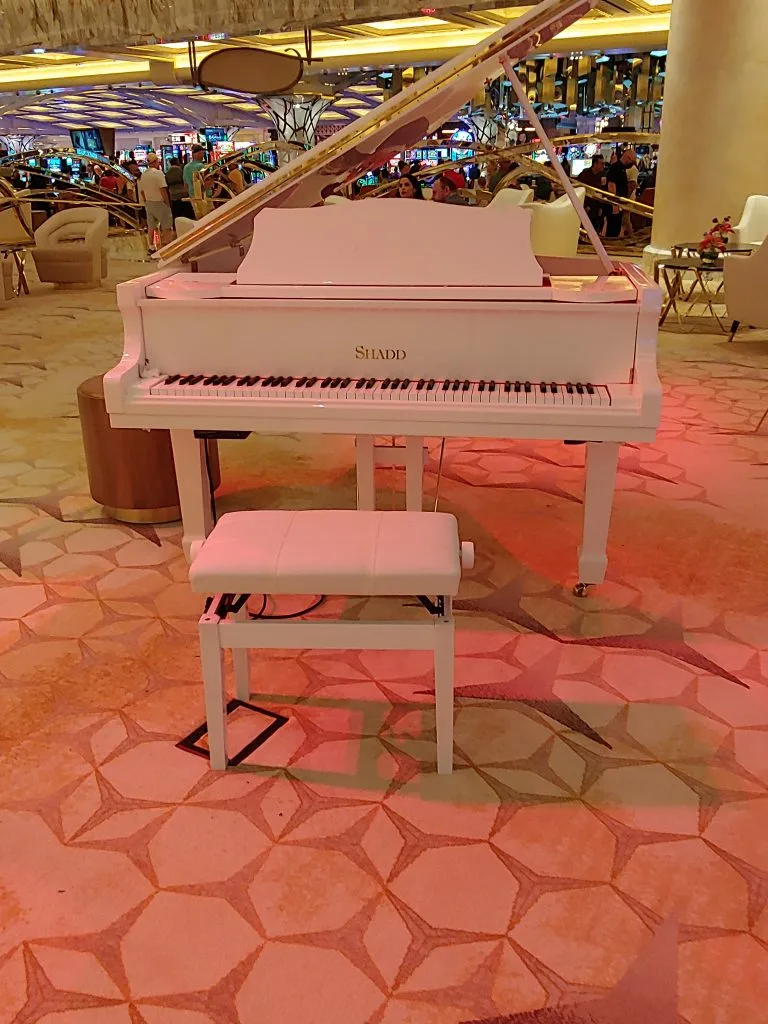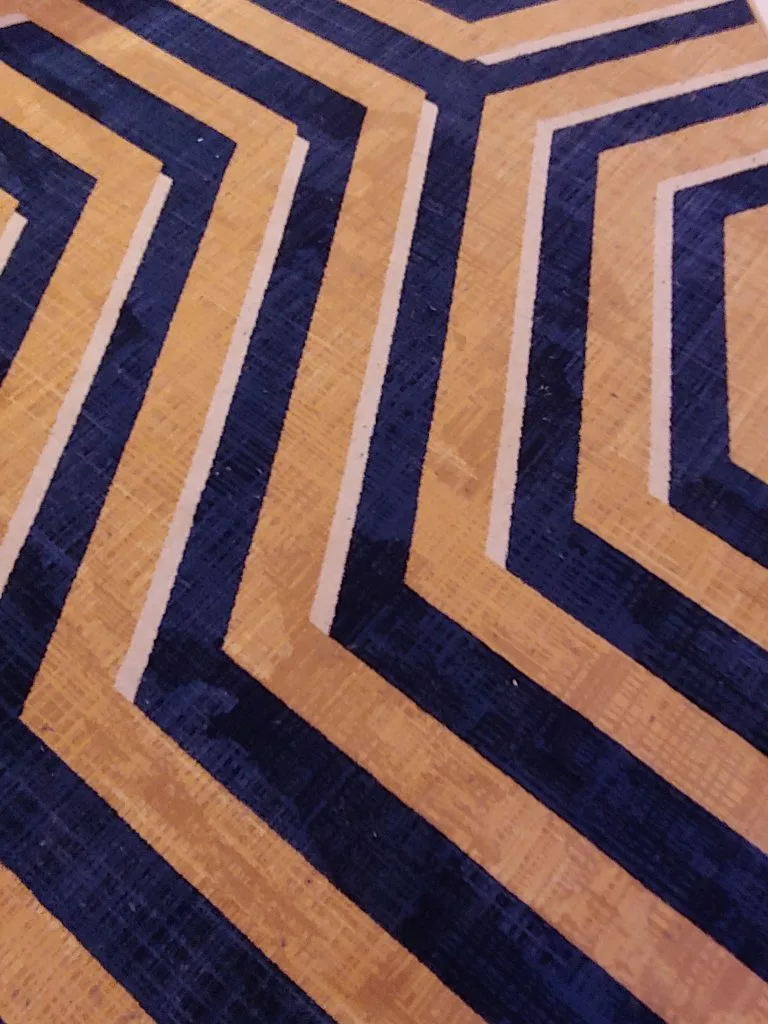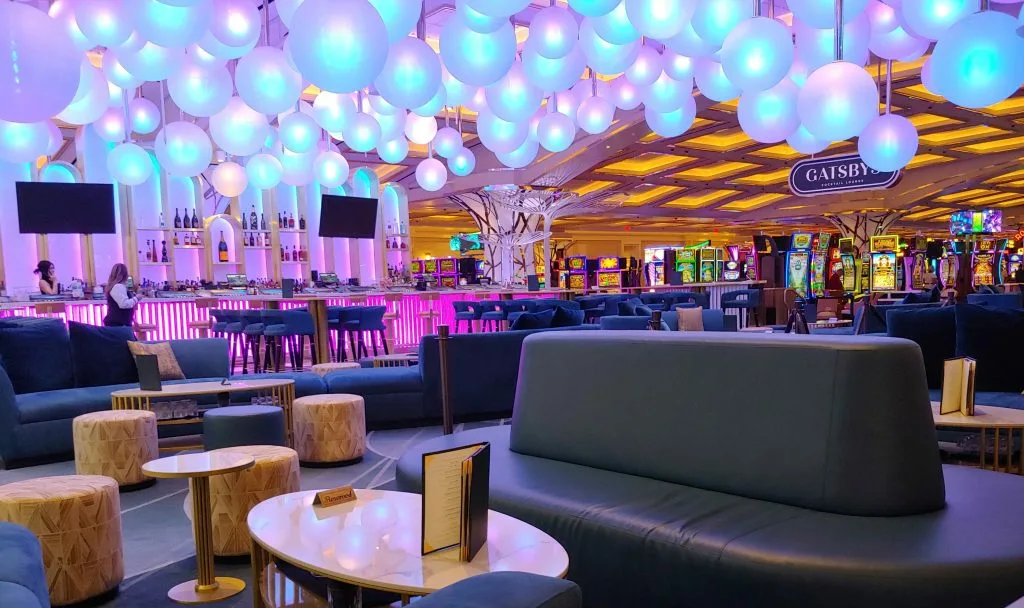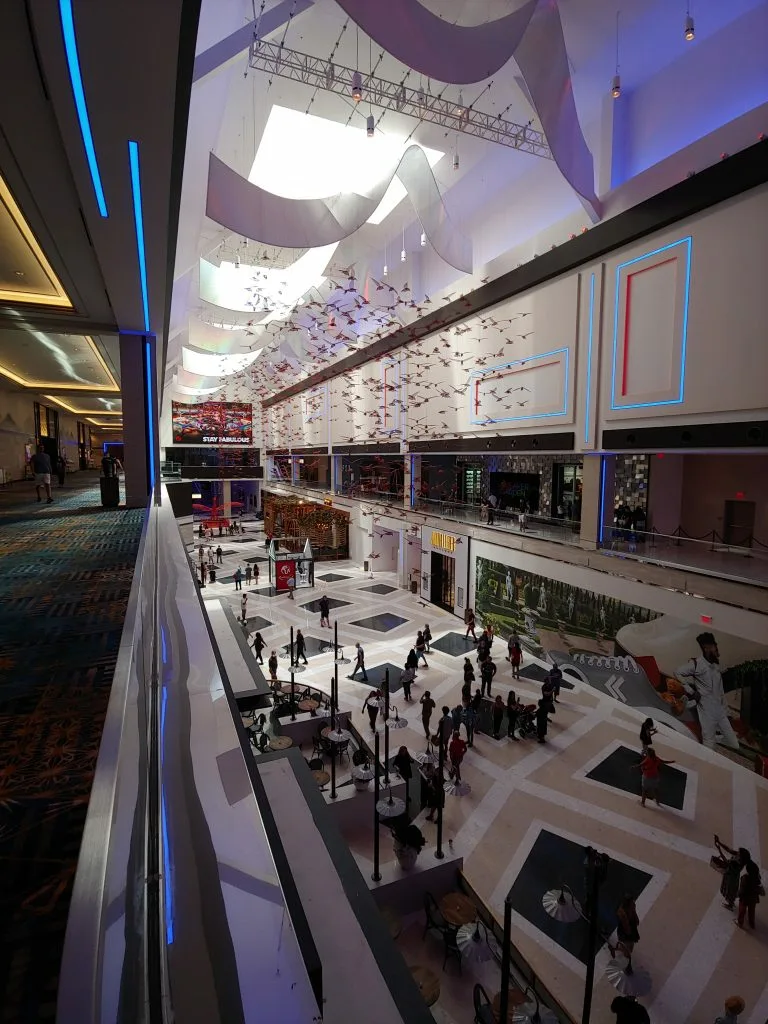 Frequently Asked Questions about Resorts World Casino
Does Resorts World pay 3/2 on blackjack?
Resort World exclusively offers the 3/2 blackjack game solely in their high limit salon, where the minimum wager starts from $100.
What are the craps odds at Resorts World?
Both craps and crapless craps provide the opportunity to take advantage of 3-4-5 times odds, while the field bet grants a triple payout when the dice roll a 12.
What types of roulette are dealt at Resorts World?
Resorts World offers a variety of roulette options, including European, double zero, and triple zero variations.
Is there a poker room at Resorts World?
Resorts World features a poker room with 30 tables that operates around the clock.
Is there a sportsbook at Resorts World?
The Dawg House Saloon features a sportsbook at the rear of the establishment.
Last updated: June 3, 2023