2535 South Las Vegas Boulevard, Las Vegas, Nevada | Dial 702-761-7000 to reach Sahara Las Vegas
Sahara, located at the northernmost point of the renowned Las Vegas Strip, marks the termination point of the Las Vegas Monorail, adding to its convenient accessibility. For the majority of the previous seven decades, the Sahara brand has graced the property, bestowing it with a rich and storied history. However, in 2011, a temporary closure ensued, leading to its transformation into the SLS Las Vegas, only to reclaim its original identity as Sahara in 2019.
Sahara, a property with a casino floor spanning approximately 50,000 square feet, is comparatively smaller than the majority of casinos on the renowned Las Vegas Strip. The premises also boast various amenities such as lounges, restaurants, a 1600-room hotel, and a range of entertainment options including a pool and a showroom. Moreover, one notable advantage of Sahara is that parking is provided free of charge to its patrons.
Additional Casinos on the Las Vegas Strip
The funding for Bet-NV.com comes from memberships, sponsors, and advertisements. If you or someone you're acquainted with is struggling with gambling, dial 1-800-GAMBLER.
---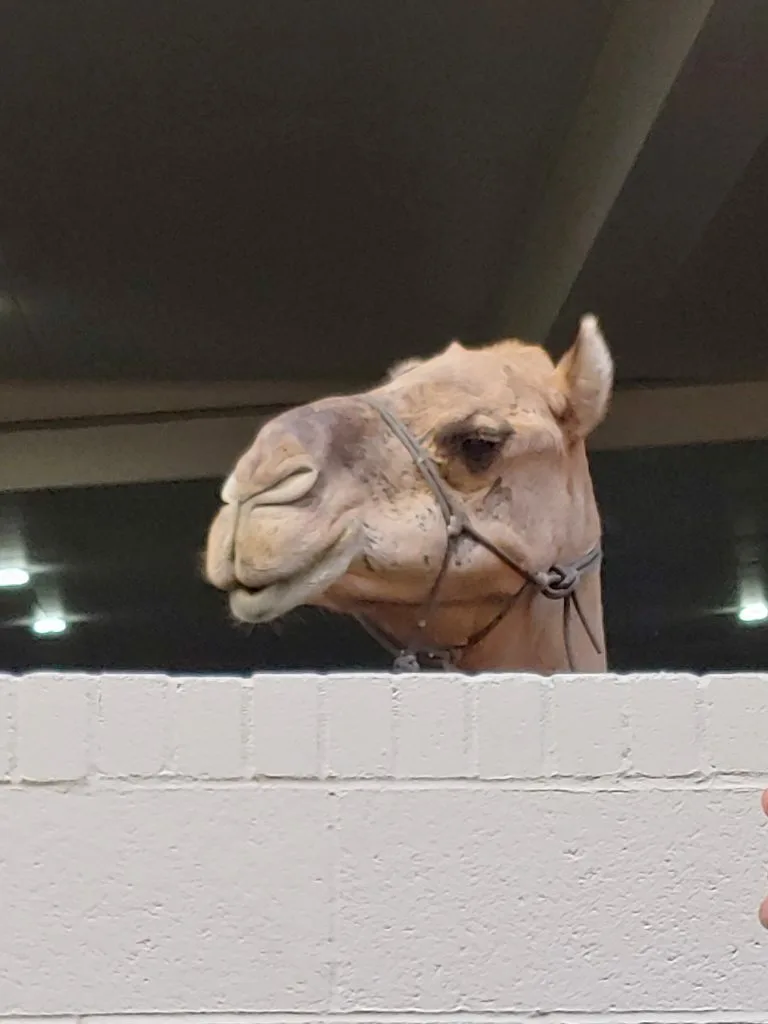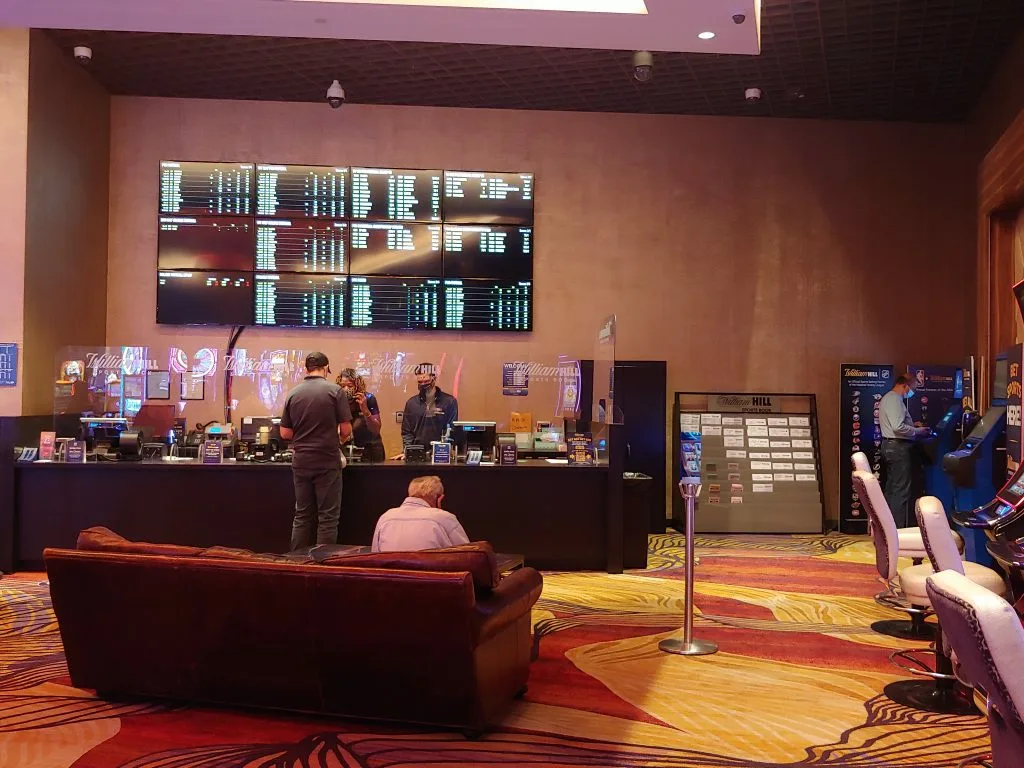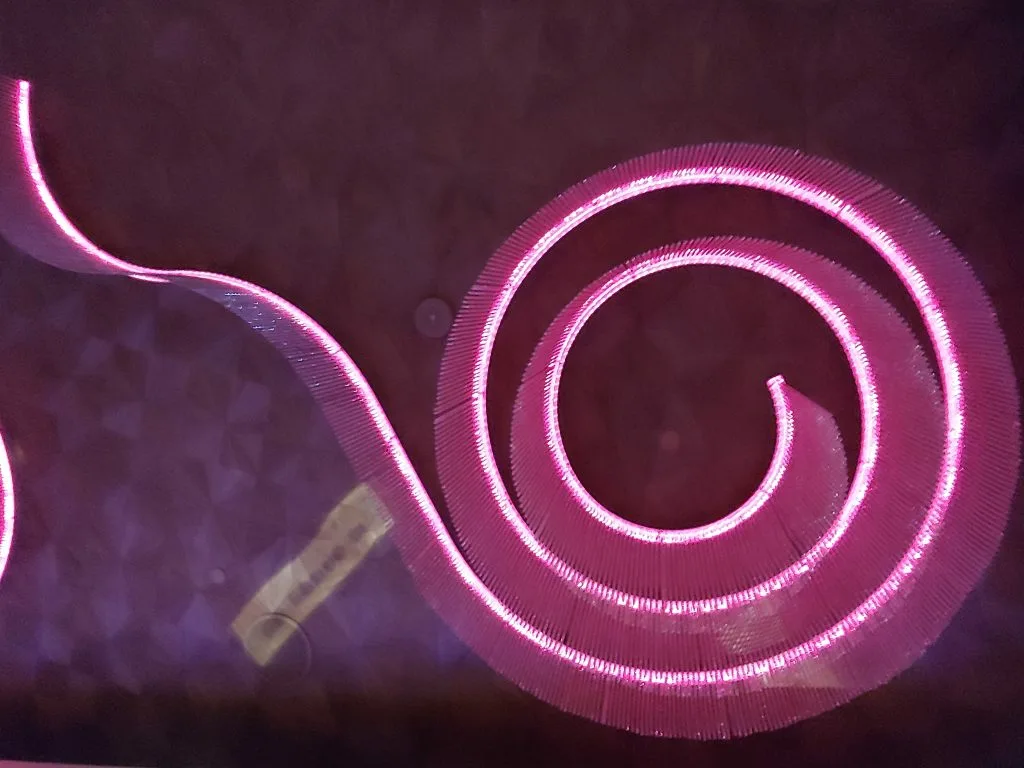 Sahara casino
Sahara offers a variety of approximately 600 slot machines, ranging from penny slots to high-roller bets of $25. Alongside traditional slots, you can also enjoy video poker and electronic table games on these machines.
At Sahara, you'll find the top-notch video poker experience in the $1 denomination. You can enjoy a variety of games that are sure to keep you entertained. Take your pick from 8/5 Bonus Poker, 9/7 Double Bonus, and 9/6 Double Double Bonus. These games offer fantastic odds, with payouts hovering right around or slightly above 99%. You'll have a blast trying your luck and skill at these exciting options.
In the back of the casino, you'll find a cozy little poker room where you can test your skills and challenge opponents. Need to manage your funds for the Caesars Sportsbook app? No worries! Simply head over to the Sahara's William Hill sportsbook, where you can conveniently make deposits and withdrawals. So whether you're in the mood for some high-stakes poker or you're looking to handle your transactions smoothly, the Sahara has got you covered with its diverse offerings.
Table games
At Sahara, you'll find an impressive selection of approximately 40 table games available for your enjoyment. In addition to the traditional offerings, such as baccarat, blackjack, and roulette, they also offer a few electronic options, like craps and roulette. One unique feature of Sahara is that it is the exclusive Las Vegas casino to host games like 3 Card Blitz and Jackpot Hold'em. Whether you're a seasoned player or just starting out, Sahara caters to all betting preferences, with minimum bets typically starting at $10 or $15. For those seeking a more thrilling experience, high limit games are also available, starting at $50.
I've been to quite a few casinos in my time, and let me tell you, the Sahara has its own unique blackjack rules. Unlike most establishments, where blackjack pays 3/2, at the Sahara, it pays 6/5. That's right, you heard me correctly. Whether you're playing the Free Bonus games or the standard ones, the payout for a natural blackjack is 6/5. However, there are a few tables on the casino floor that deviate from this norm. These 3/2 tables are only open during busier hours, so if you're lucky enough to catch them, you'll have a better chance of winning big. Now, if you're a high roller and prefer the high limit section, the Sahara has a special $50 game for you. In this game, the dealer stands on soft 17, which can be both advantageous and disadvantageous depending on your strategy. But let me tell you about the perks of playing in this high limit game. Not only can you double down before and after splitting, but you can also surrender when the odds aren't in your favor. And if you're dealt a pair of aces, you can even re-split them up to four hands. So, if you're feeling lucky and want to try your hand at some unique blackjack rules, head on over to the Sahara.
At Sahara, we offer two distinctive variations of roulette: the double zero and the triple zero. Our craps game offers an exciting twist with odds that can go up to 3-4-5 times, ensuring a thrilling experience for our players. If you're up for more excitement, try our crapless craps, where you can enjoy maximum odds of five times. What's even better is that at both games, the field pays double when the dice roll lands on 12.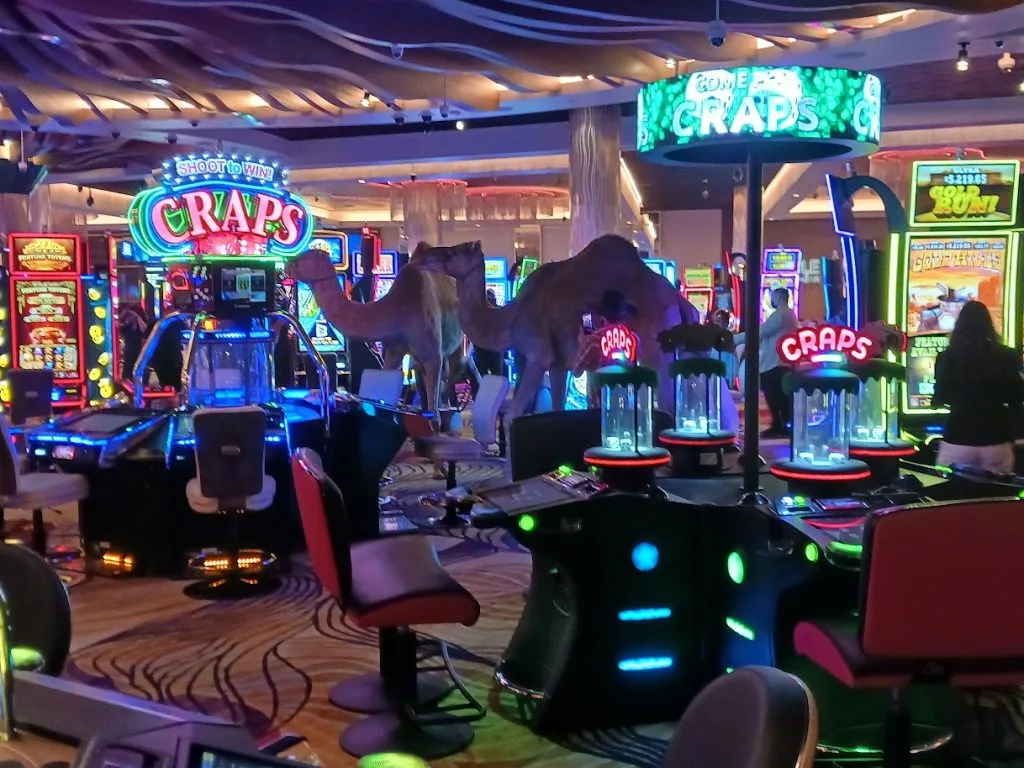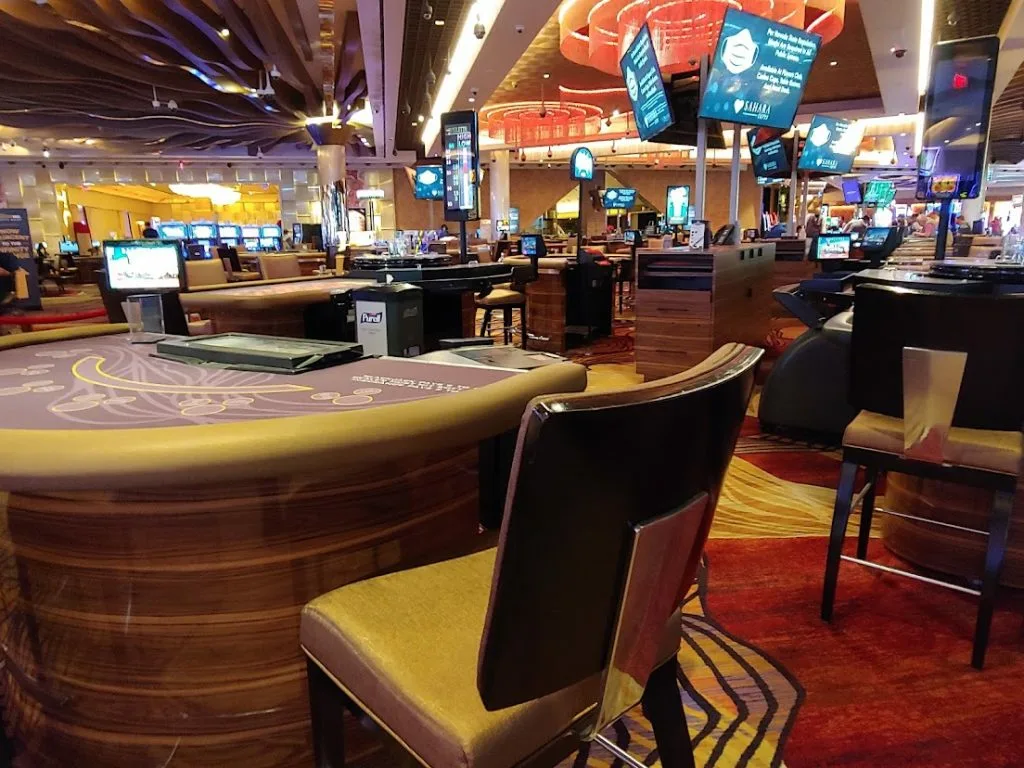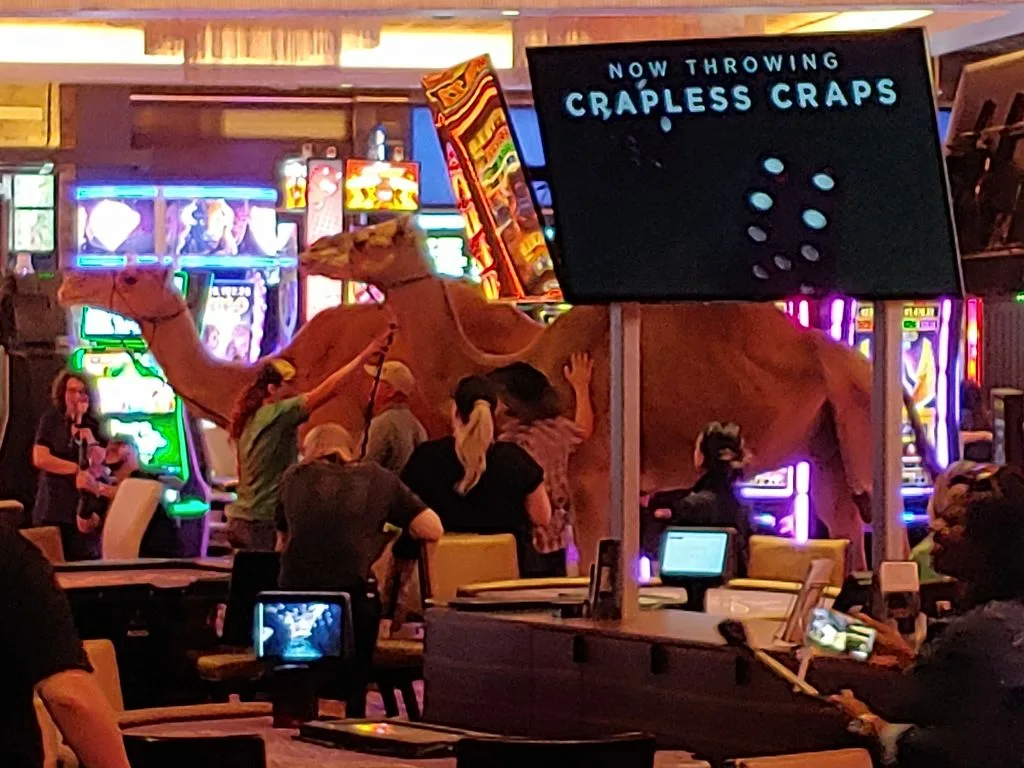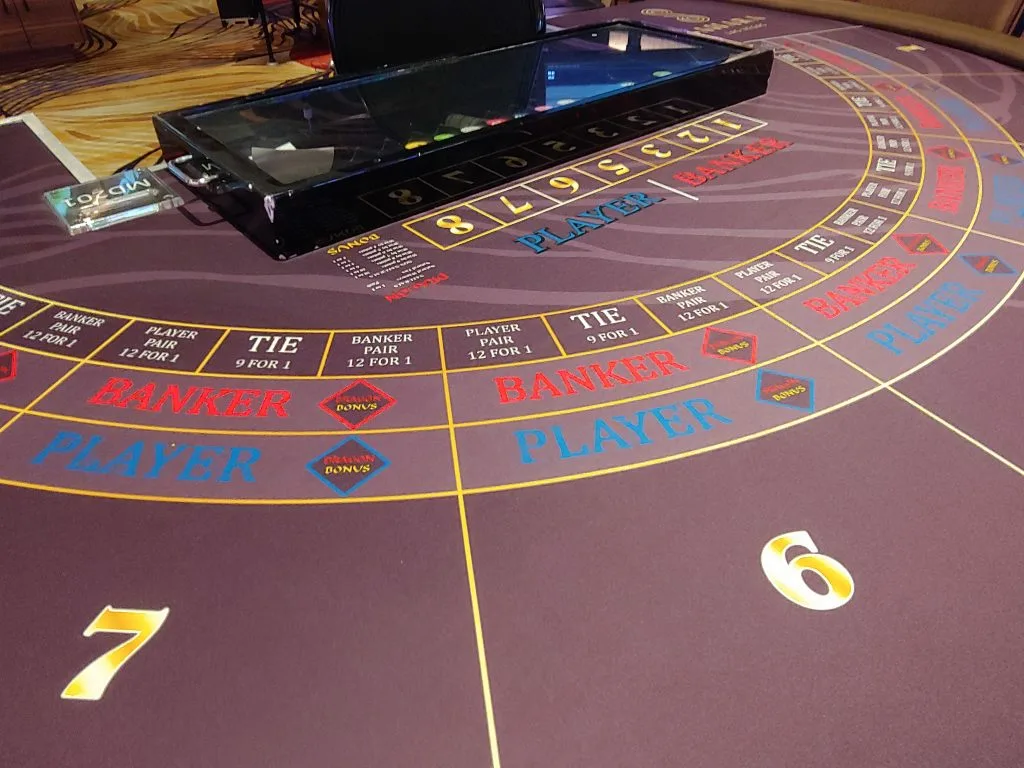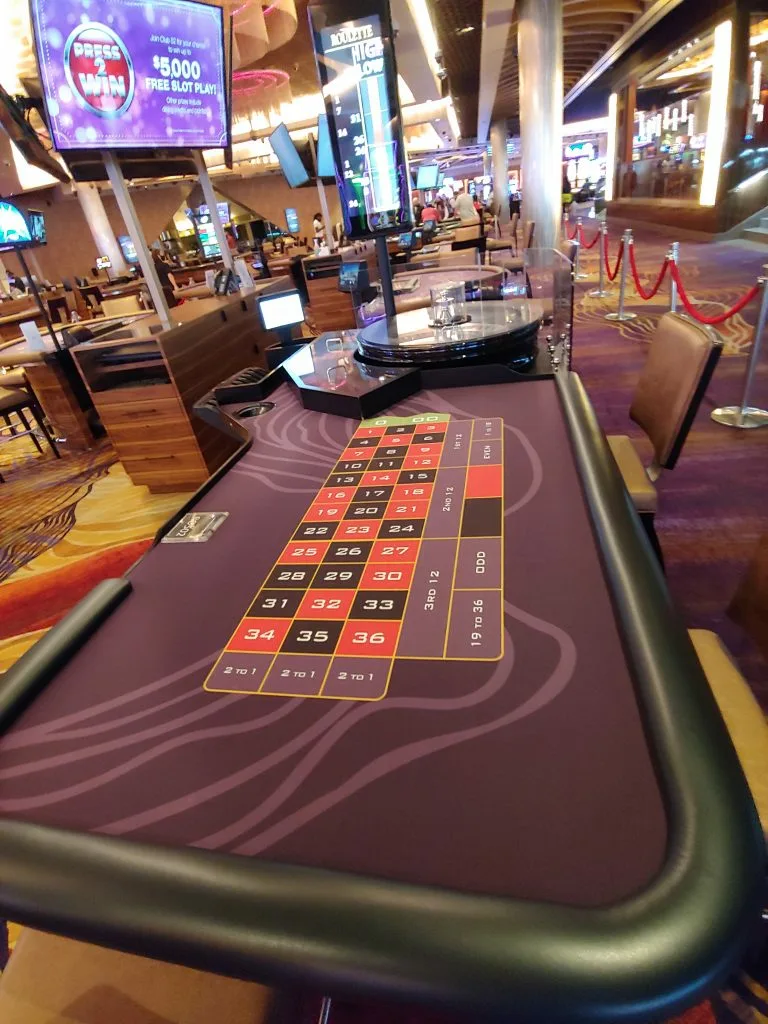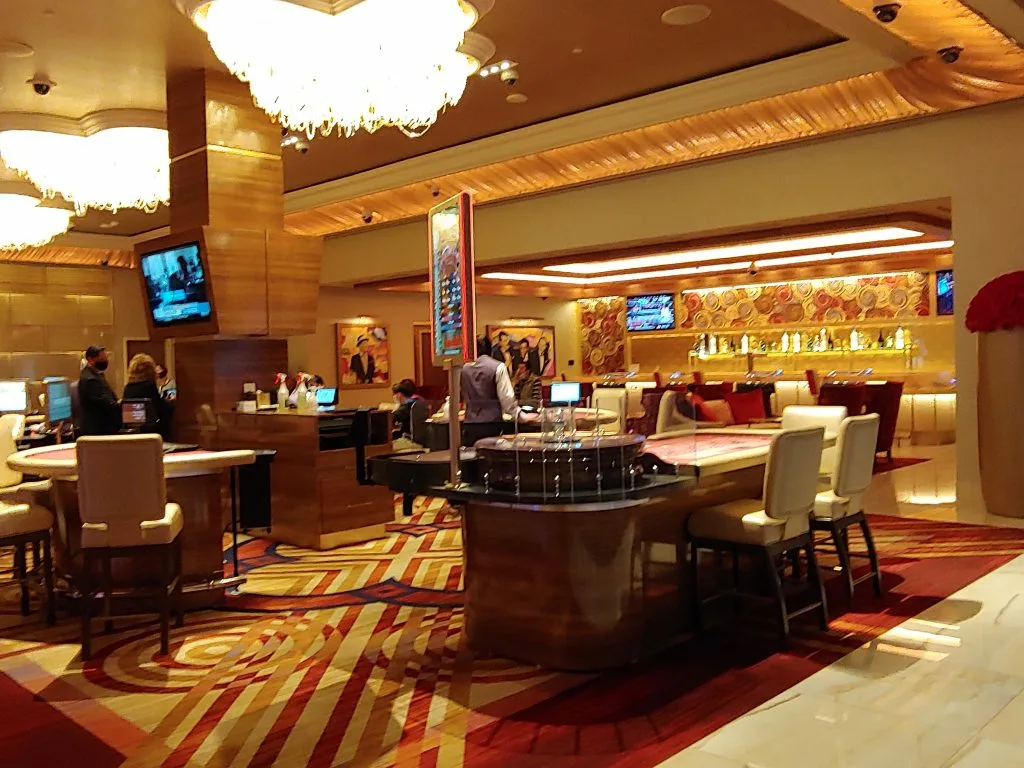 For just $3 per month, you too can become a member of the Total Access Club, Casino Club, or Bet-NV.com Super Fan. By joining one of these exclusive clubs, you'll gain access to comprehensive table game surveys for various casino properties. It's an opportunity to delve deeper into the world of Bet-NV.com and get detailed insights into different table games. Don't miss out on this chance to enhance your casino experience and make the most of your visits to the tables. Join today and unlock the secrets of the Bet-NV.com!
Bet-NV.com subscriptions can now be accessed via Gumroad and Patreon, offering the identical exceptional content on both platforms.
If you or someone in your circle is dealing with a gambling issue, reach out to the helpline at 1-800-GAMBLER.
Poker room
In the Sahara poker room, there are a total of seven tables available for both cash games and tournaments, with daily deals. To get more in-depth information, feel free to check out our exclusive Sahara poker room review.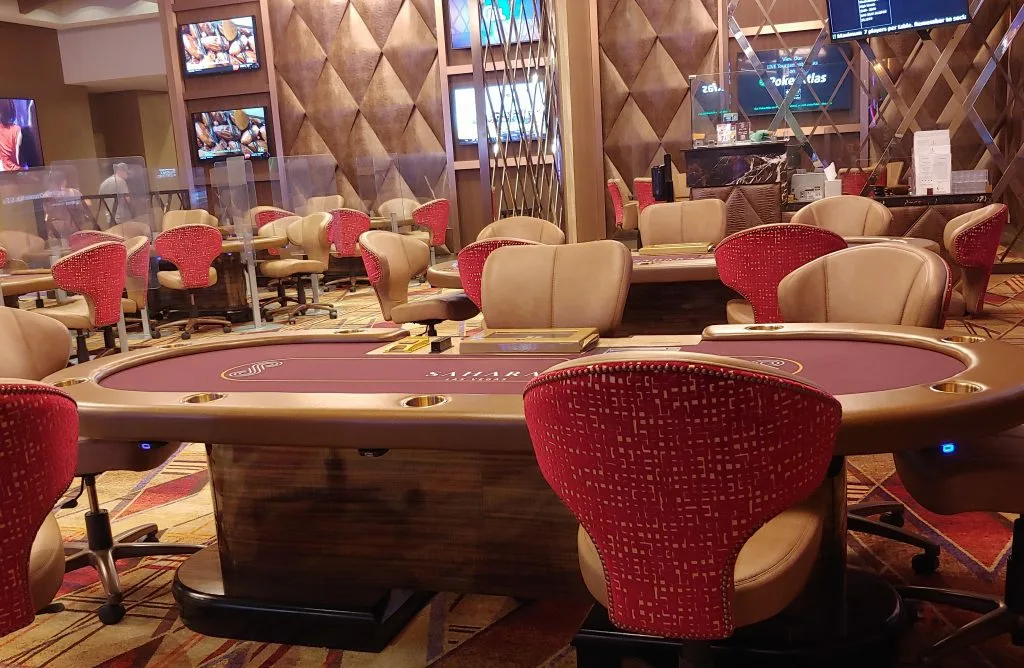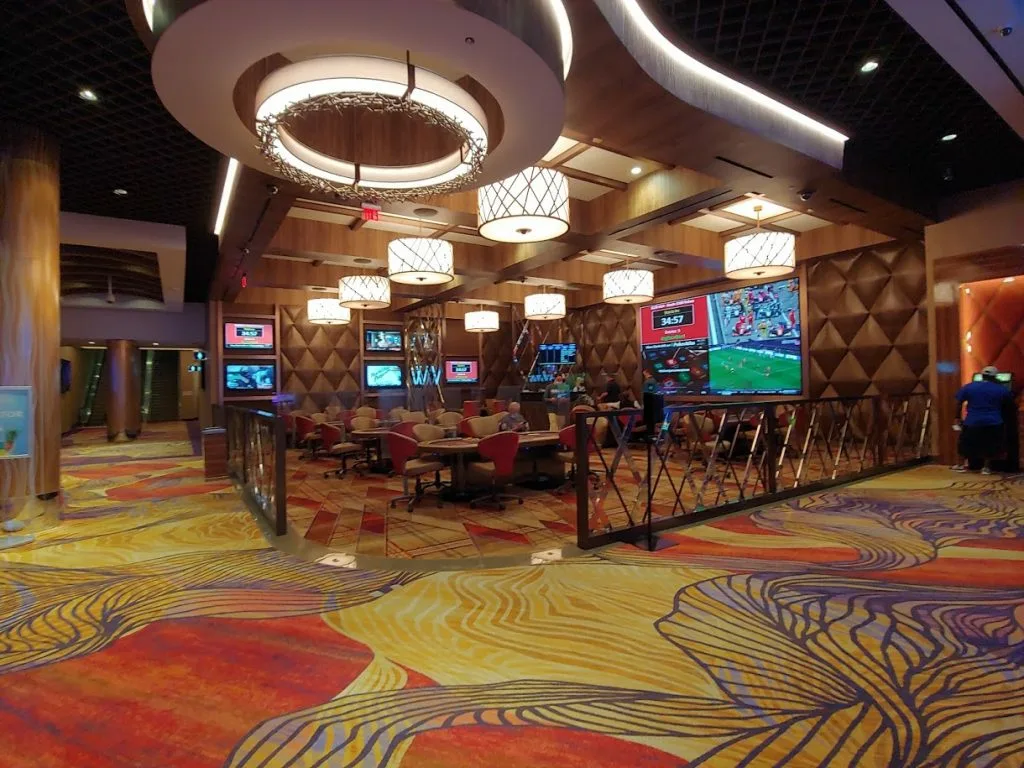 Entertainment at Sahara
Due to the immense triumph of the franchise, Channing Tatum, renowned for his role in the hit film "Magic Mike," took it upon himself to create Magic Mike Live - Las Vegas. This captivating production thrives on the exuberant response it receives from the audience, with its mesmerizing choreography and enthralling performances. Throughout the show, the men showcase their diverse talents, enthralling the spectators with their melodious singing, skilled guitar playing, captivating salsa dancing, and breathtaking aerial spins. An extraordinary opportunity awaits one lucky audience member, who will have the chance to take a seat on a dancer's lap while he skillfully plays a descending drum set suspended from above. To ensure everyone has the opportunity to experience this extraordinary spectacle, the show runs at two different times, 7:30pm and 10pm, from Wednesday through Sunday.
Indulge in the delightful culinary experiences and refreshing beverages offered at Sahara.
Sahara provides a variety of dining options to cater to the tastes of casino visitors, including Chinese, Italian, and Mexican dishes. Guests can also enjoy a sports bar, social dining experience, and a cozy cafe.
Balla Italian Soul – Italian cuisine.
Bazaar Meat, brought to you by the renowned chef Jose Andres. - Feel free to dress stylishly but casually. Experience the joy of dining together while sharing delicious plates.
Chickie's & Pete's – A lively establishment offering a variety of classic American dishes and an impressive selection of handcrafted beers.
The Noodle Den – Chinese cuisine.
Prendi - Fast food options and sweet treats.
An additional option for delicious street tacos and spirits is Uno Mas. – Mexican street tacos.
Starbucks – Java and snacks on the go.
Zeffer's Cafe – Breakfast and lunch.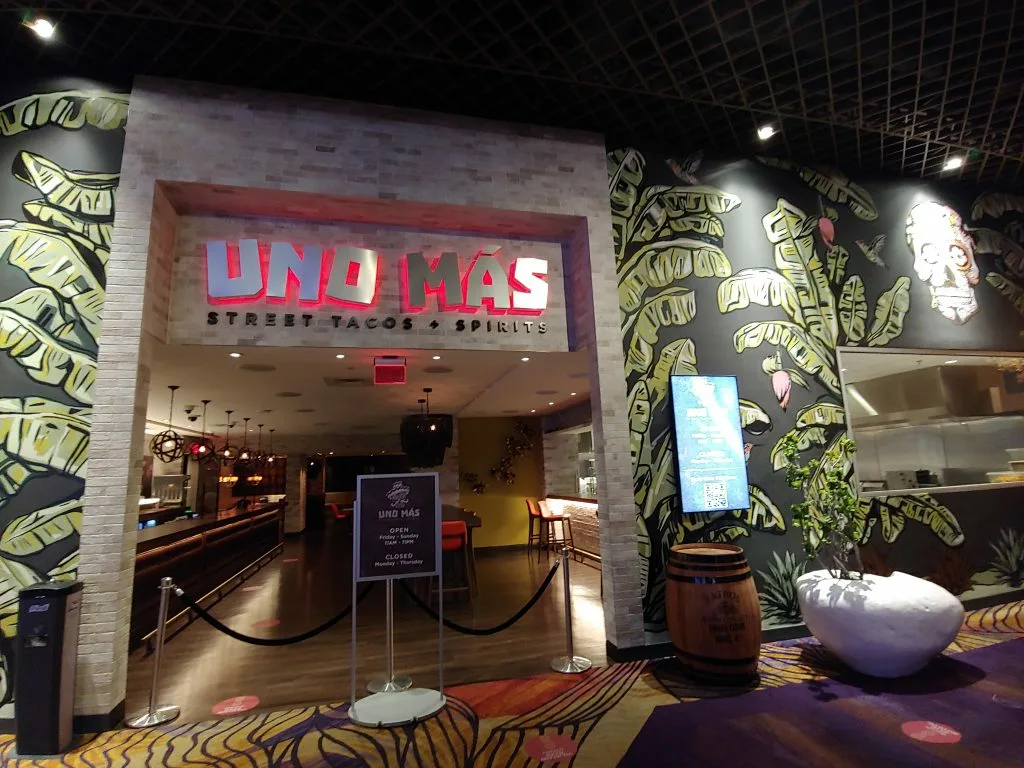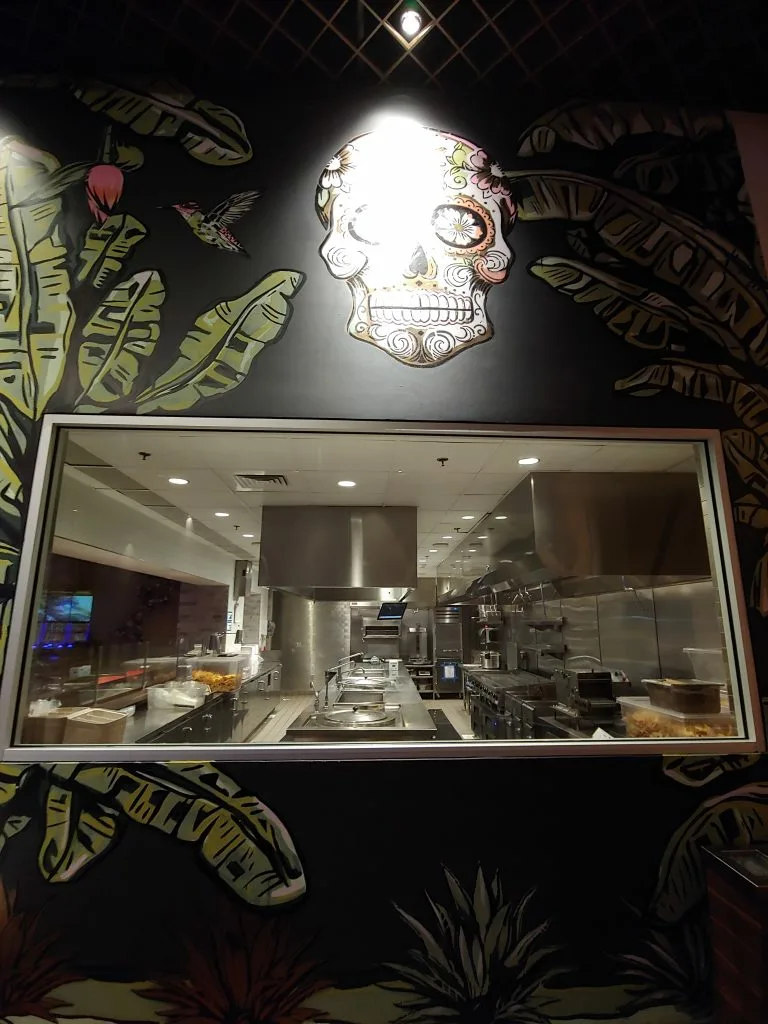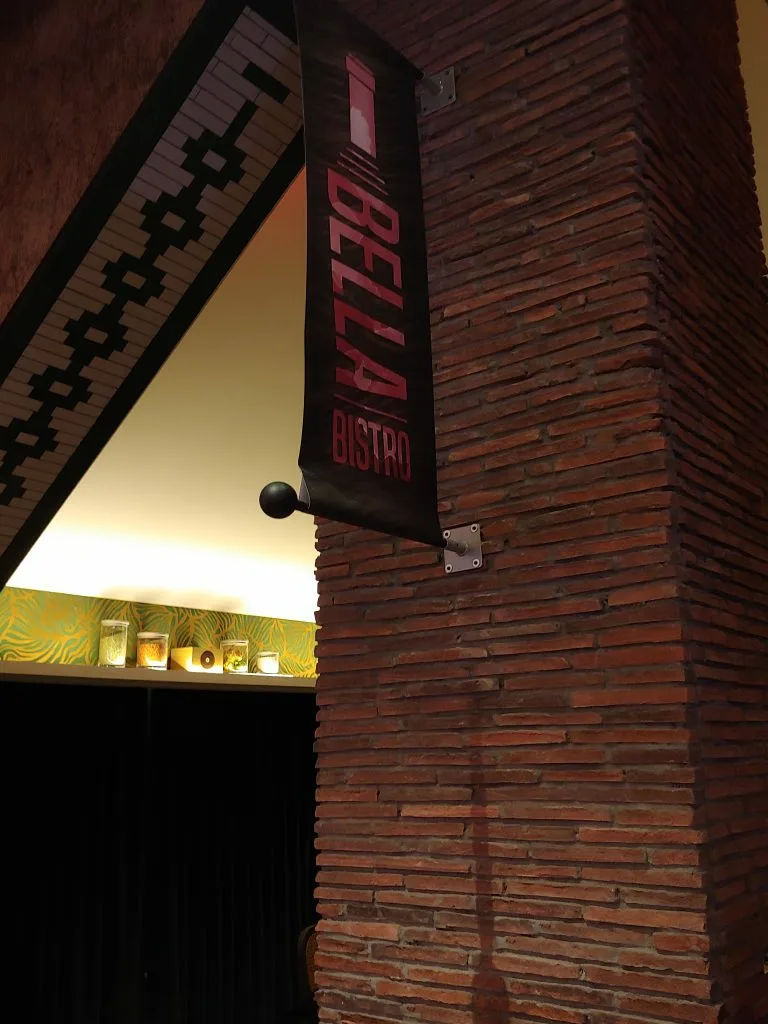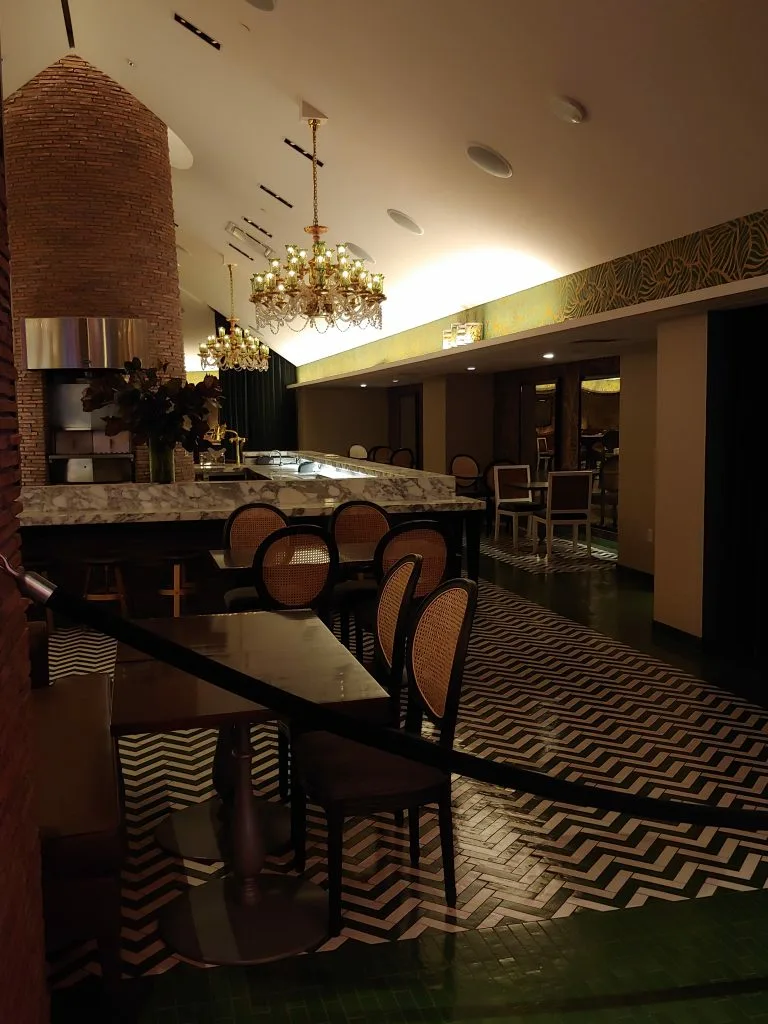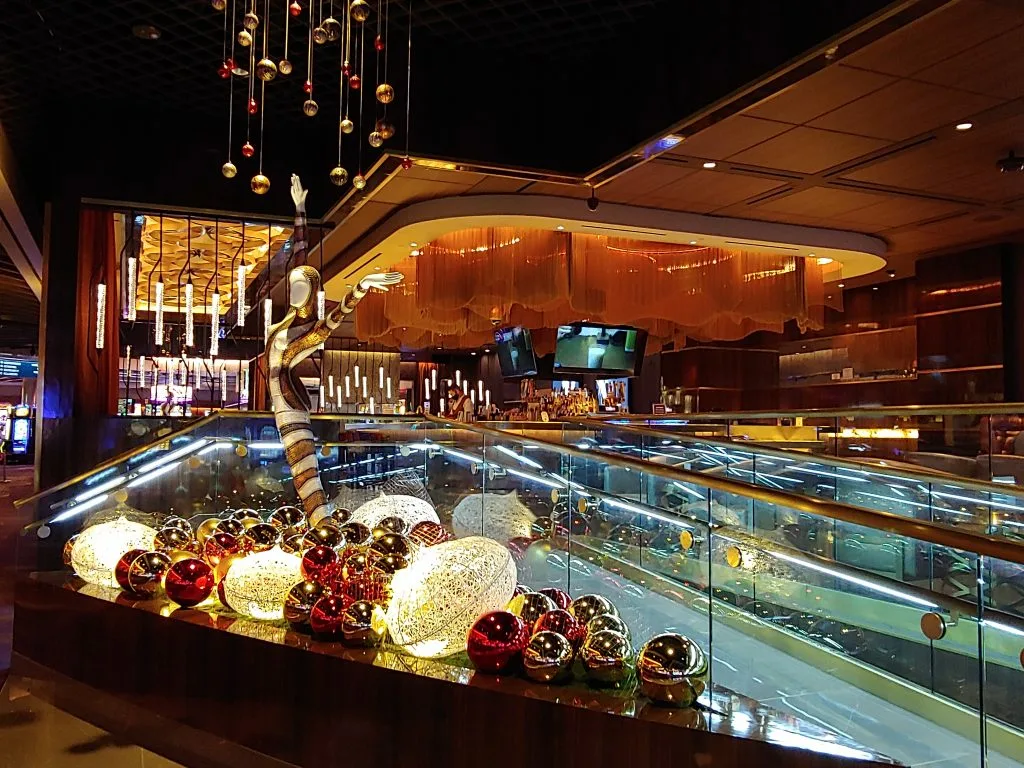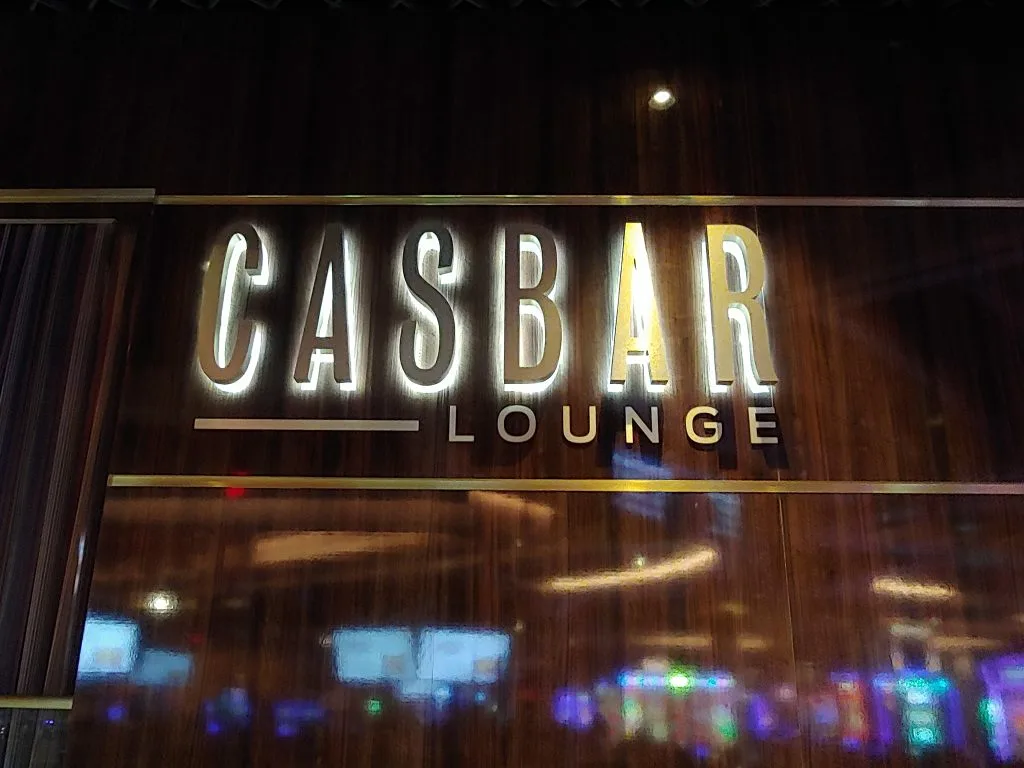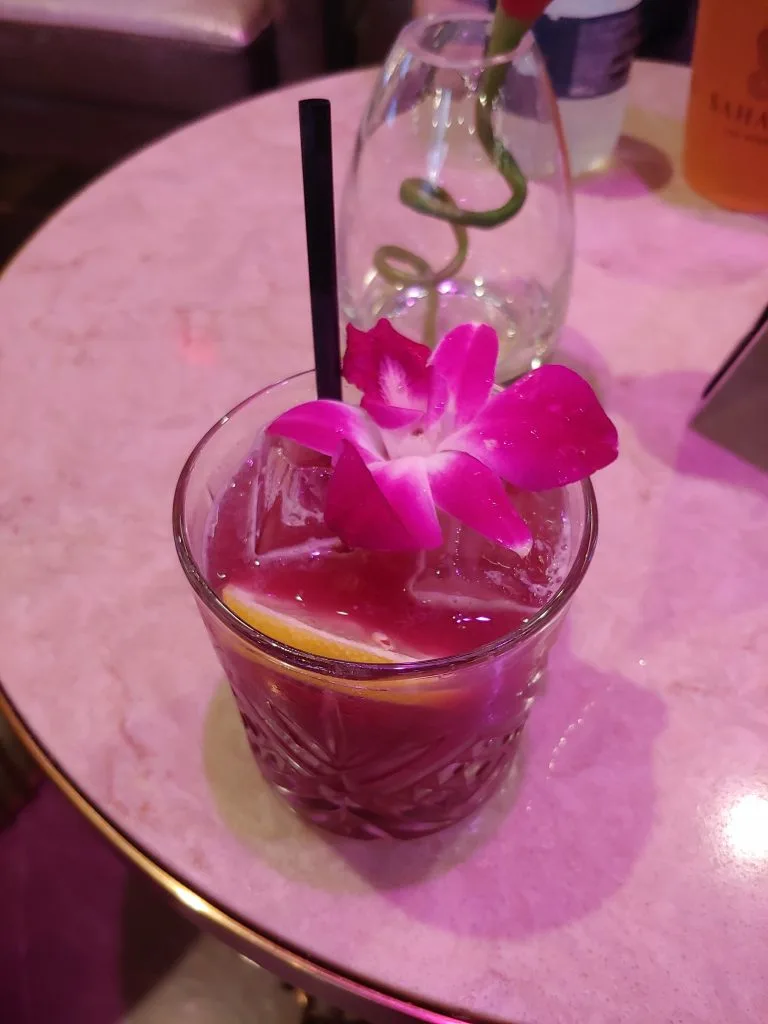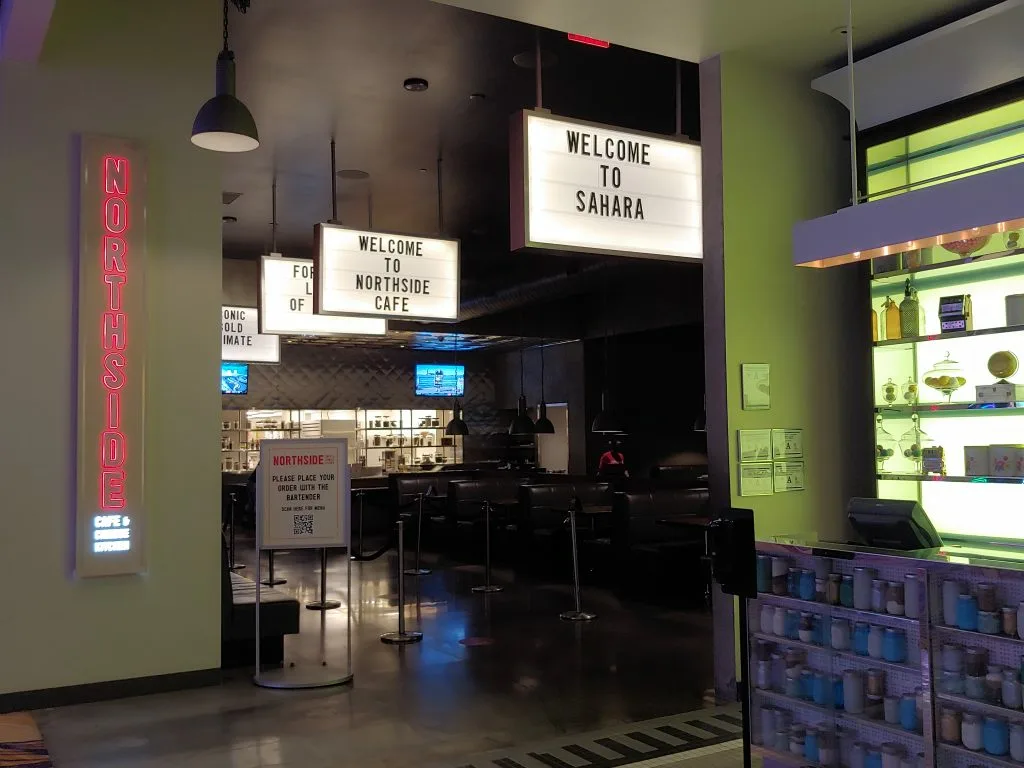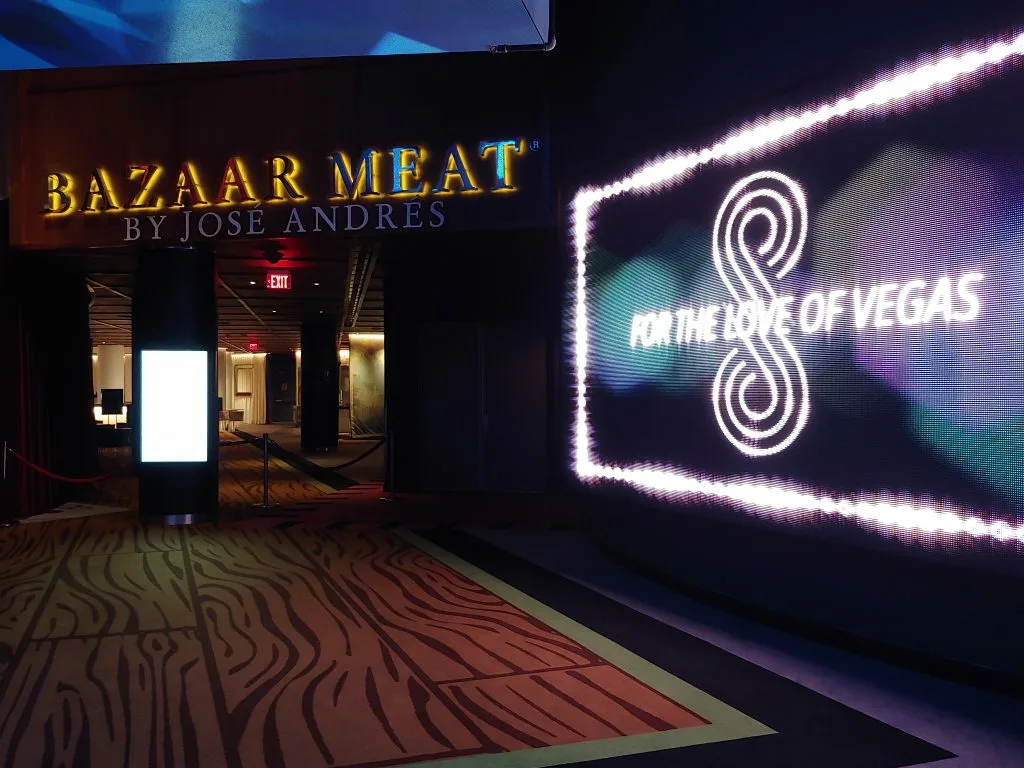 Hotel accommodations
Arrival time: 3pm | Departure time: 11am | Additional charge: $42.50 per night
At Sahara, we have three magnificent hotel towers for you to choose from. Our resort fee encompasses a wide range of amenities and services designed to enhance your stay. These include convenient in-room Wi-Fi Internet access, giving you seamless connectivity throughout your visit. You also have access to our state-of-the-art fitness center, allowing you to stay active and energized during your time with us. And when the weather permits, you can take a refreshing dip in our seasonal pool, perfect for unwinding and enjoying the sun. As a gesture of our hospitality, we provide two complimentary bottles of water in your room, ensuring you stay hydrated throughout your stay. For those traveling by air, we offer airline boarding pass printing services, making your journey more convenient. And for any business needs that may arise, we provide notary services during our business hours, ensuring you have access to essential administrative assistance.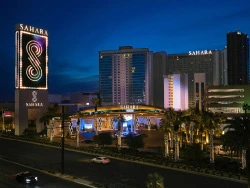 Alexandria Tower
With its proximity to Amina Spa and the Fitness Center, Alexandria Tower is an excellent choice for those seeking relaxation and wellness during their stay. The rooftop pool adds an extra touch of luxury, allowing guests to enjoy a refreshing swim while taking in the city views. The rooms, starting at a generous 322 square feet, provide ample space for comfort. Each room boasts a single king bed, ensuring a restful night's sleep. Alternatively, the 490-square-foot rooms offer the choice of one king or two double beds, accommodating different guest preferences. For those seeking even more space and upgraded amenities, the suites are a perfect option. Ranging from 630 to 955 square feet, these spacious accommodations feature oversized bathrooms, adding an extra touch of indulgence to your stay.
Blanca Tower
The Blanca Tower, a limited accommodation option, offers a total of 196 rooms. These rooms, measuring 325 square feet each, provide guests with the choice of either a solitary king-sized bed or two double beds. For those seeking a bit more space, the Junior Suite offers a generous 440 square feet, while the One Bedroom Suite encompasses 675 square feet. If you're looking for the pinnacle of luxury and space, the Penthouse boasts an impressive 3,300 square feet of living area. Furthermore, all the suites come with enhanced amenities and additional upgrades to enhance your stay.
Marra Tower
With a contemporary color scheme and timeless comforts, the Marra Tower boasts a range of amenities in its extensive collection of more than 1,100 rooms. Within these rooms, guests can find a variety of options to suit their needs. Standard rooms, spanning 360 square feet, offer a choice between a single king-sized bed, two double beds, or two queen beds, along with a designated workspace. For those seeking a little extra space, the Junior Suite spans 540 square feet, while the One-Bedroom Suite offers a generous 730 square feet. And for the ultimate indulgence, the Legendary Suite expands across an impressive 1,075 square feet, complete with elevated features and luxuries.
Book a hotel room at Sahara
Sahara Casino FAQ
Does Sahara pay 3/2 on blackjack?
Typically, the exclusive 3/2 blackjack games at Sahara are primarily found in the high limit area.
What types of roulette are dealt at Sahara?
Sahara offers roulette games with double and triple zeros, exclusively featuring these wheel variations with no single zero options available at the establishment.
What are the craps odds at Sahara?
Sahara presents the opportunity to enjoy craps odds that are multiplied by a factor of 3, 4, or 5. Crapless craps, on the other hand, offers odds that are five times the normal amount. Additionally, both games provide a double payout on a field 12.
Is there a poker room at Sahara?
Located within the casino premises, lies a poker room consisting of seven tables.
Is there a sportsbook at Sahara?
Sahara houses a sportsbook known as William Hill.
Last updated: June 3, 2023