Located at 3600 S Las Vegas Blvd in the vibrant city of Las Vegas, Nevada, you can reach Bellagio Casino by dialing their phone number, 888-987-6667.
As I stroll down Las Vegas Boulevard, I am greeted by the majestic Bellagio Fountains, a mesmerizing sight that captivates every guest. Stepping inside, I am immediately drawn to the ever-changing conservatory, a vibrant oasis that reflects the beauty of each passing season. The Bellagio also boasts an impressive array of dining options, ranging from exquisite restaurants to casual eateries, ensuring there is something to satisfy every palate. Not to mention the endless entertainment choices, with live performances and shows that will leave you in awe. And of course, there is the casino floor, where the thrill of the game beckons. Whether it's live table games or the bright lights of the slot machines, the casino offers an exhilarating experience for all. For those who prefer a more strategic approach, there is also video poker and a lively poker room where seasoned players showcase their skills. And for sports enthusiasts, the BetMGM Sportsbook is the ultimate destination to indulge in the excitement of betting on your favorite teams. To make getting around easier, a convenient tram connects the Bellagio with Aria and Park MGM, allowing guests to explore the wonders of Las Vegas effortlessly.
Additional Casinos on the Las Vegas Strip
Bet-NV.com receives support from memberships, sponsors, and advertisements. In case of a gambling problem, please reach out to 1-800-GAMBLER.
---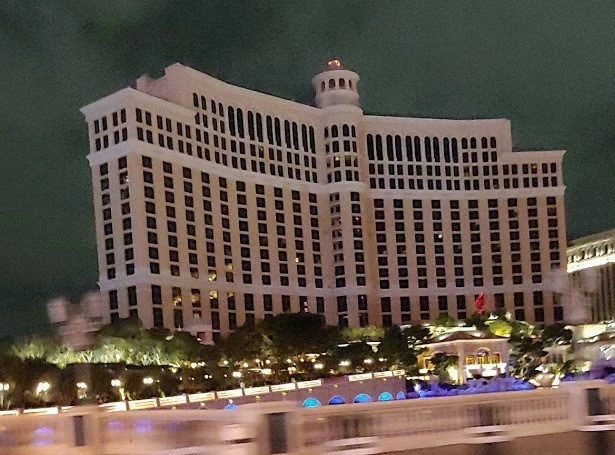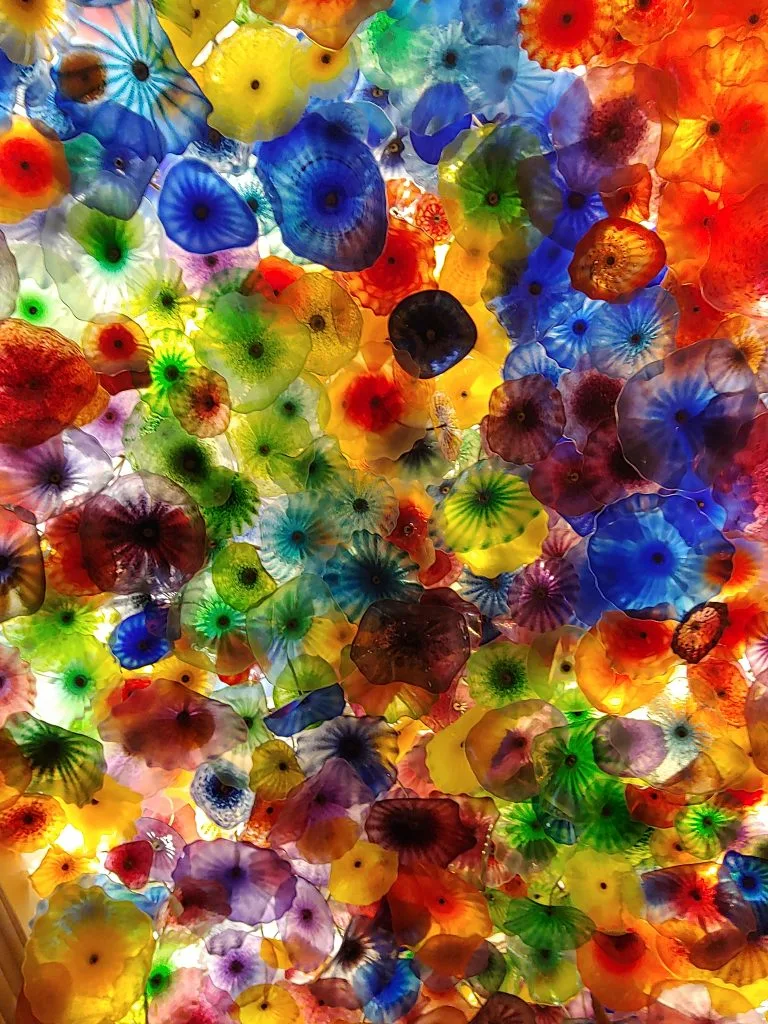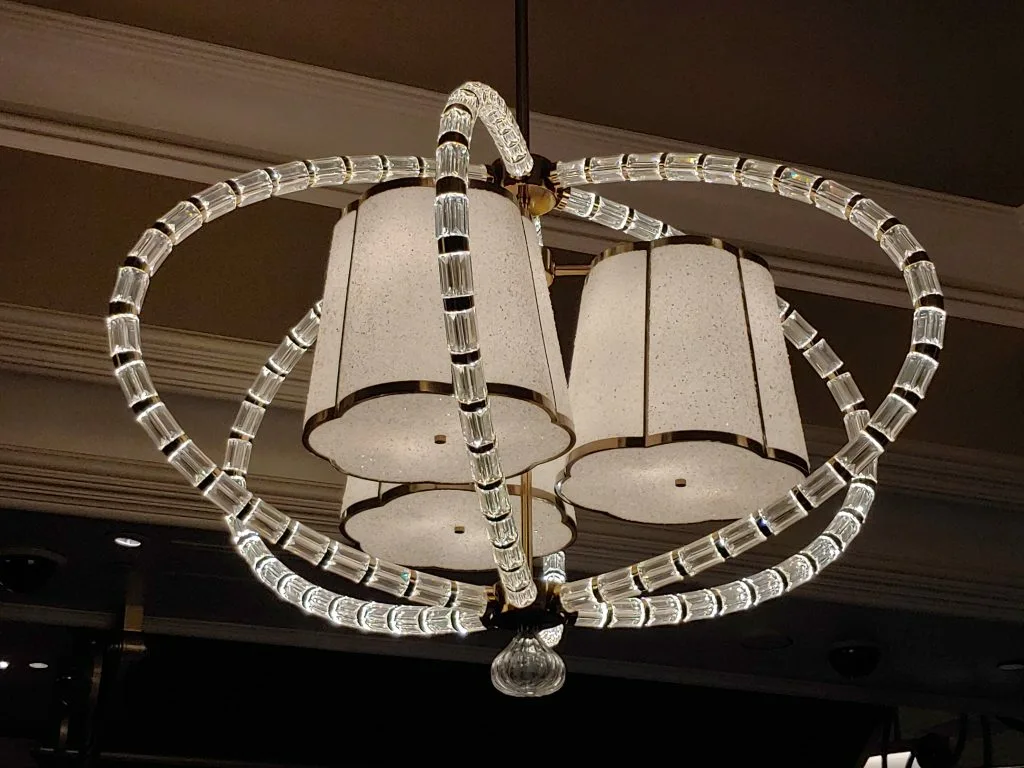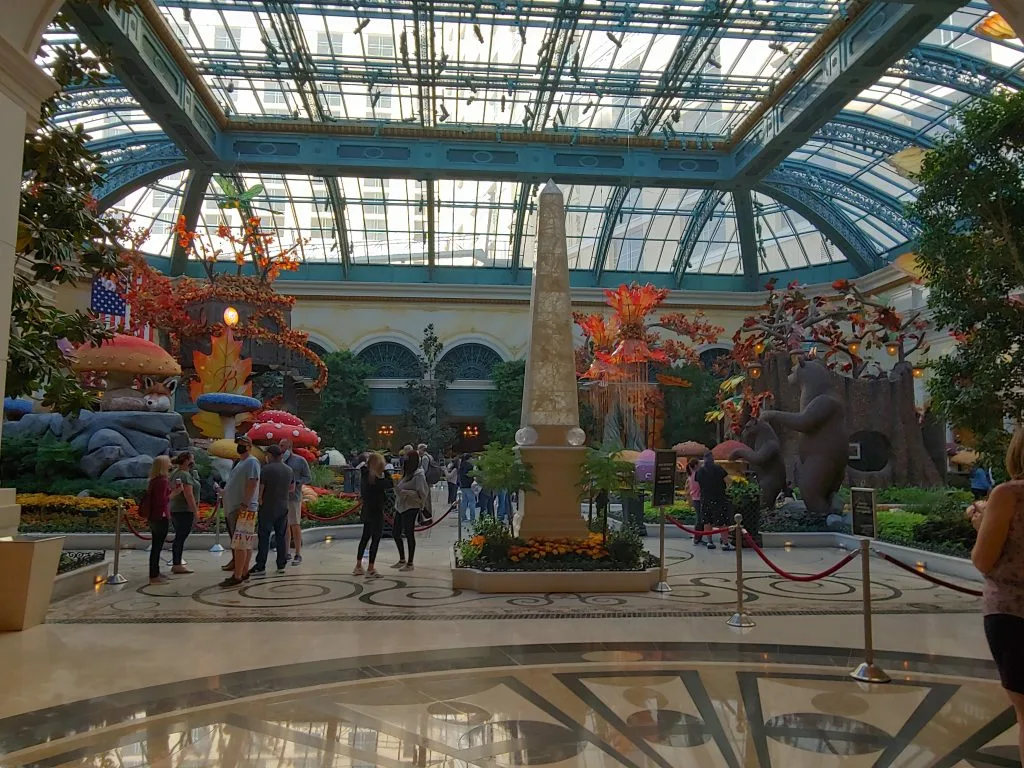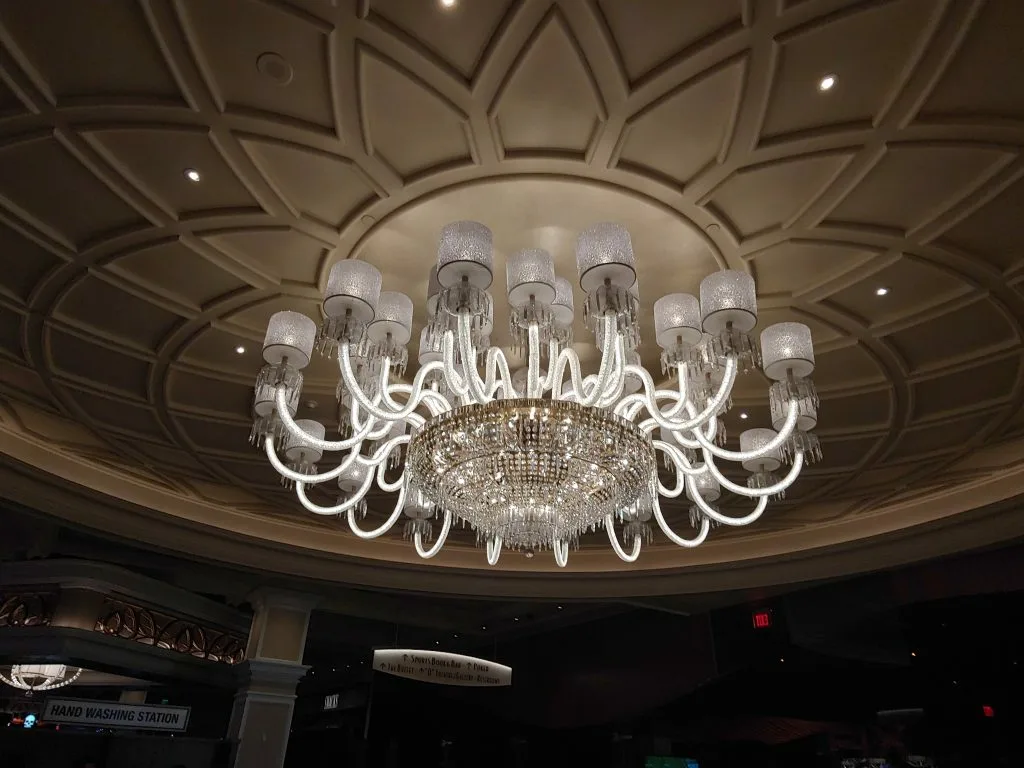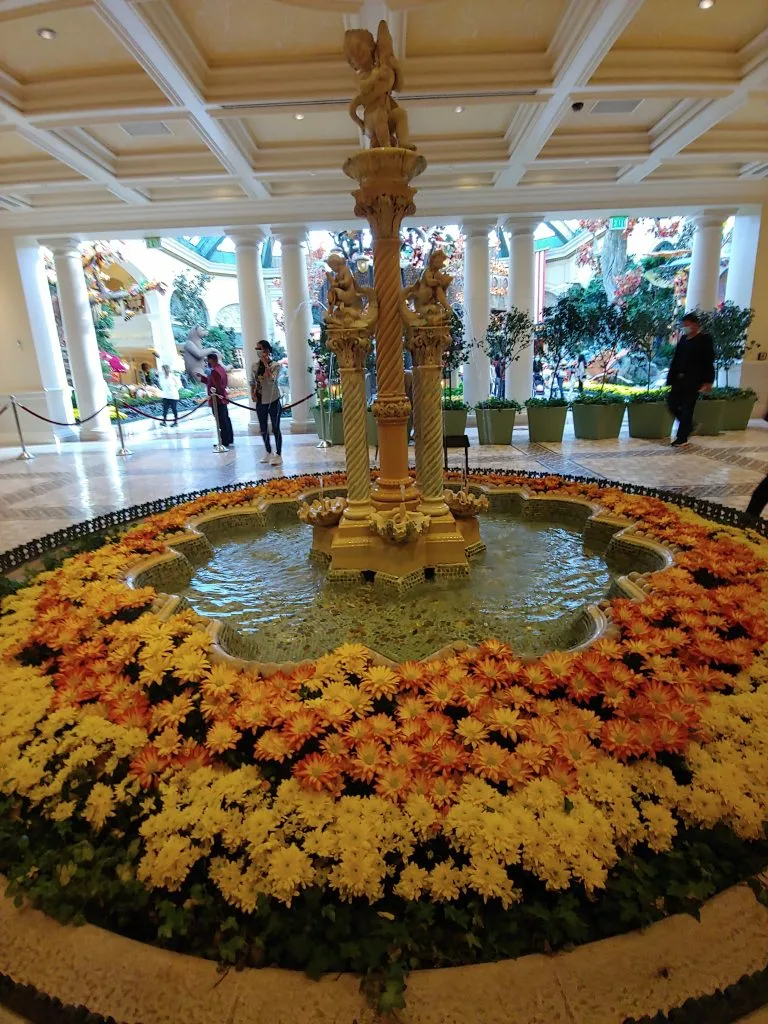 Bellagio casino
At Bellagio, you'll find a wide array of gaming options to choose from, including an extensive selection of slot machines, video poker, and various table games. As a player, you have the opportunity to enhance your experience by utilizing the MGM Rewards card, which grants you access to exclusive slot play and member offers. If you're a fan of video poker, Bellagio is renowned for offering some of the finest $1 video poker games in all of Las Vegas. Additionally, their bar top video poker games are highly sought after and provide thrilling gameplay at both these limits and even higher ones.
Among the largest sportsbooks on the Las Vegas Strip is Bellagio, which boasts a 5,600-square-foot sportsbook equipped with an impressive 38 sports bar flatscreens and 6 expansive screens dedicated to showcasing sporting events. Furthermore, BetMGM Sportsbook at Bellagio offers a 40-table poker room, providing ample opportunities for poker enthusiasts to test their skills. Racing enthusiasts are not left behind either, as the sportsbook offers 7 spacious screens exclusively dedicated to racing events, along with 99 individual racing carrels for a more intimate viewing experience. Bellagio truly caters to the diverse interests of its visitors, combining luxurious accommodations with premier sports and gaming facilities.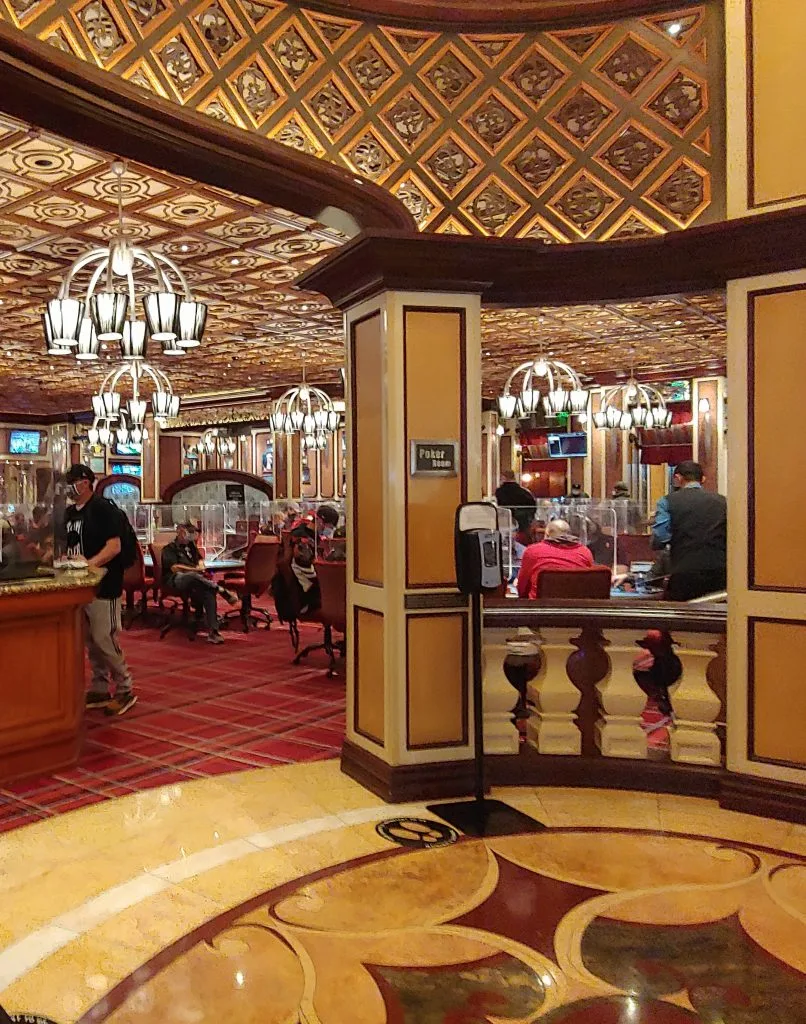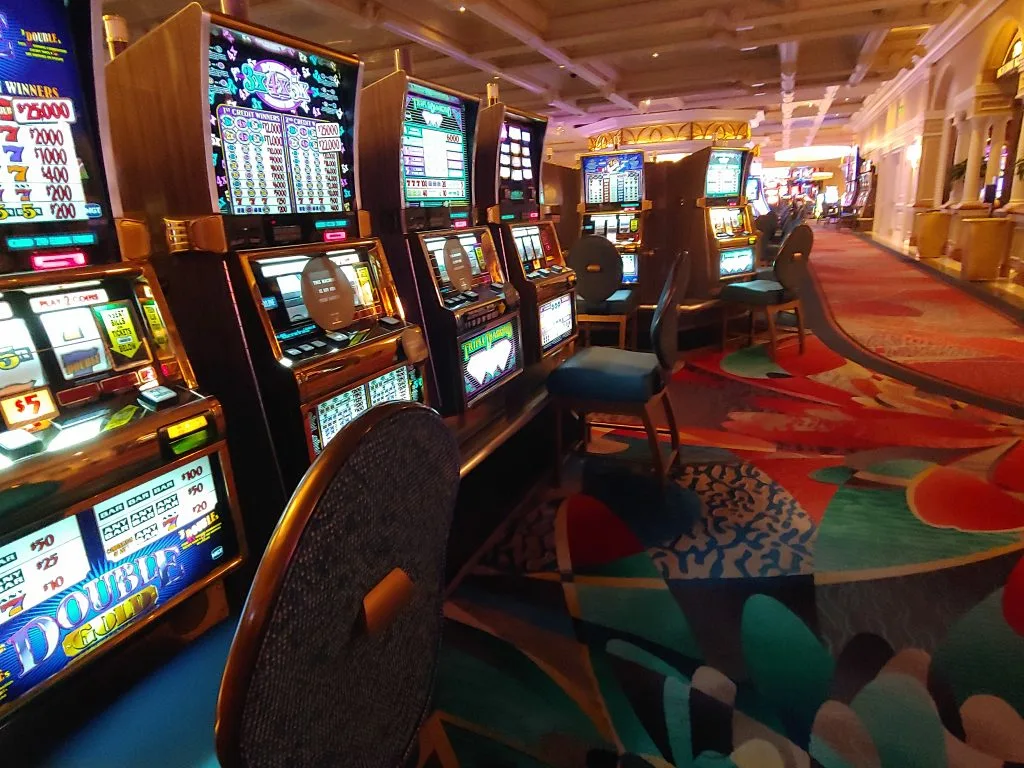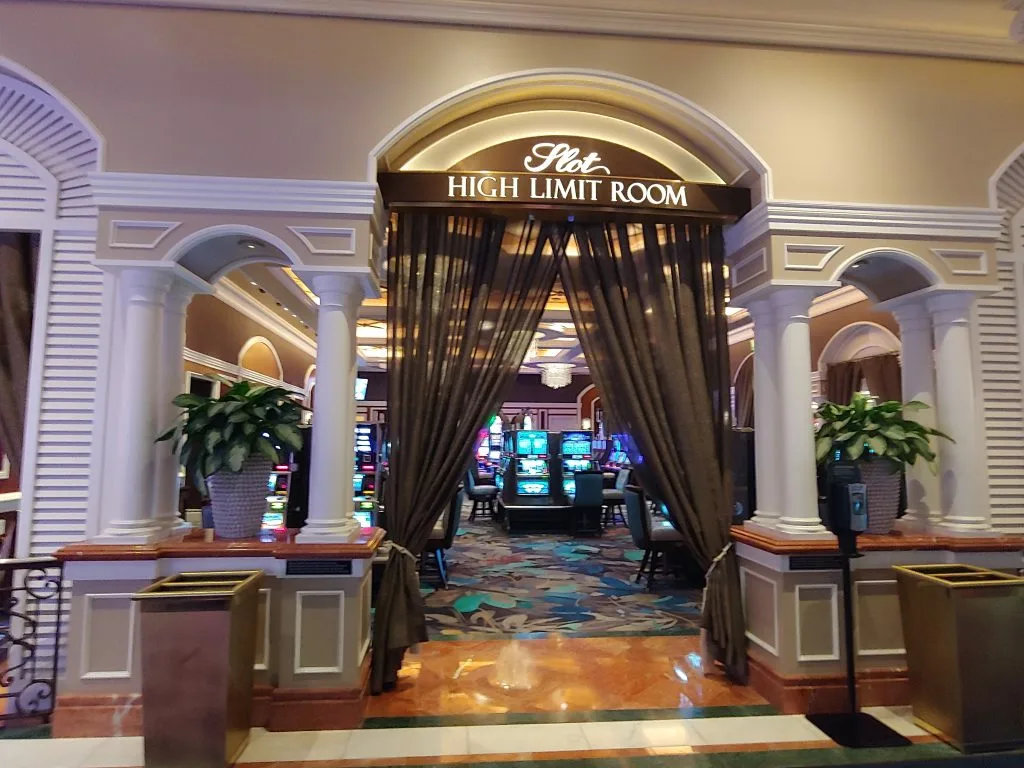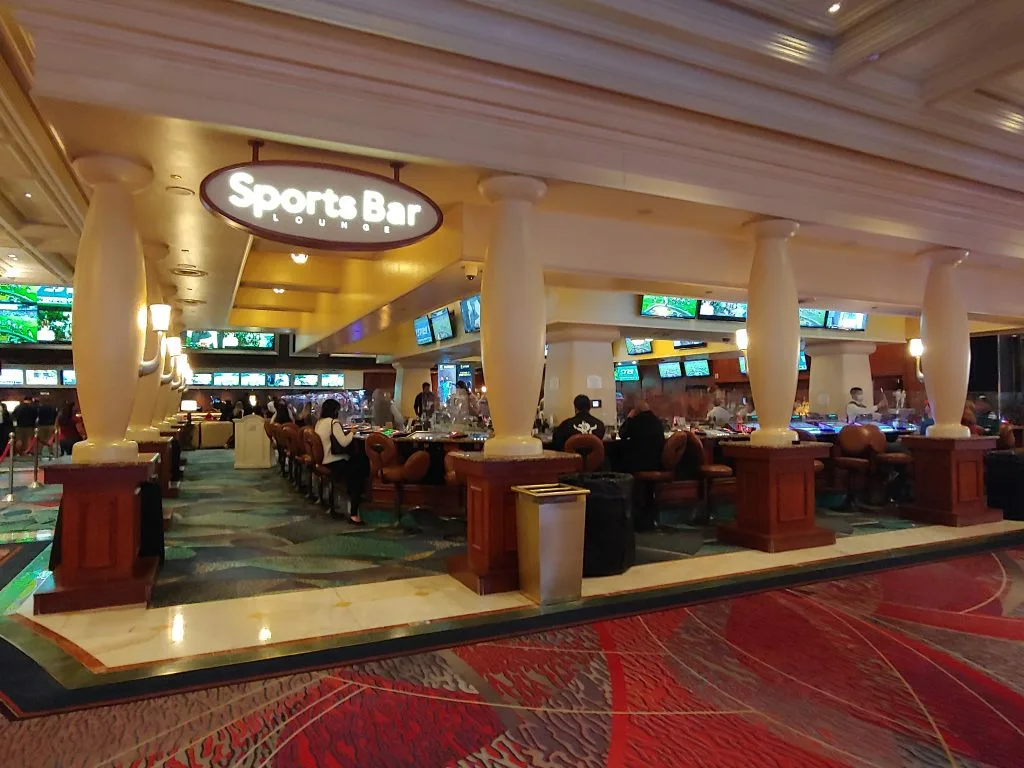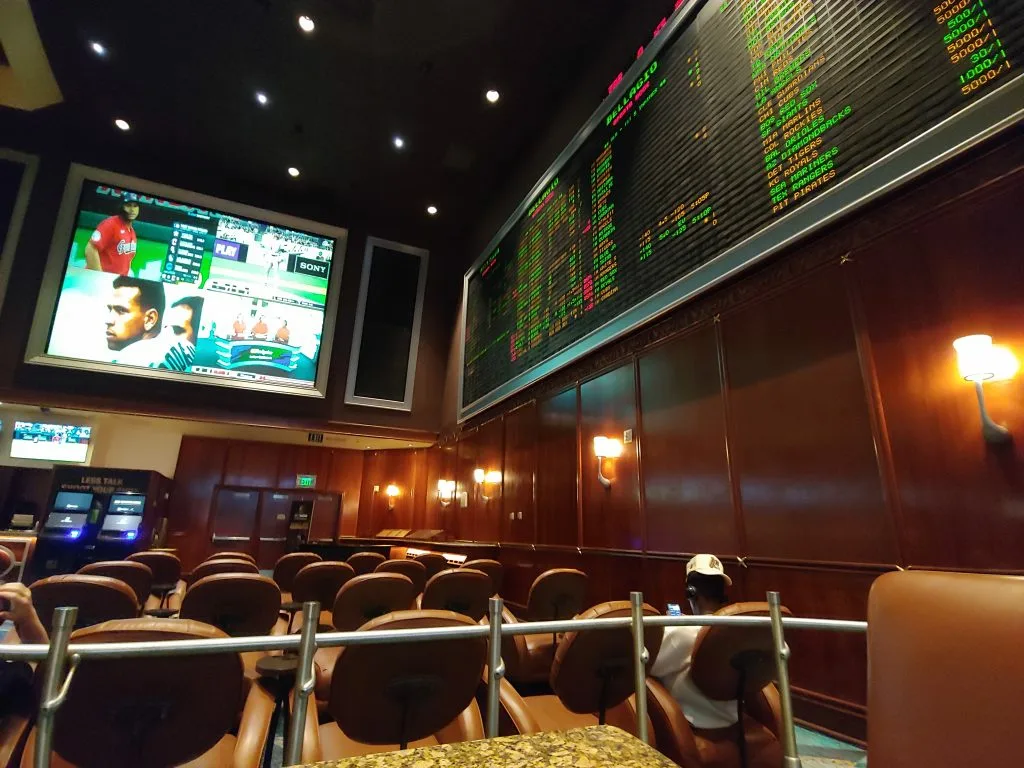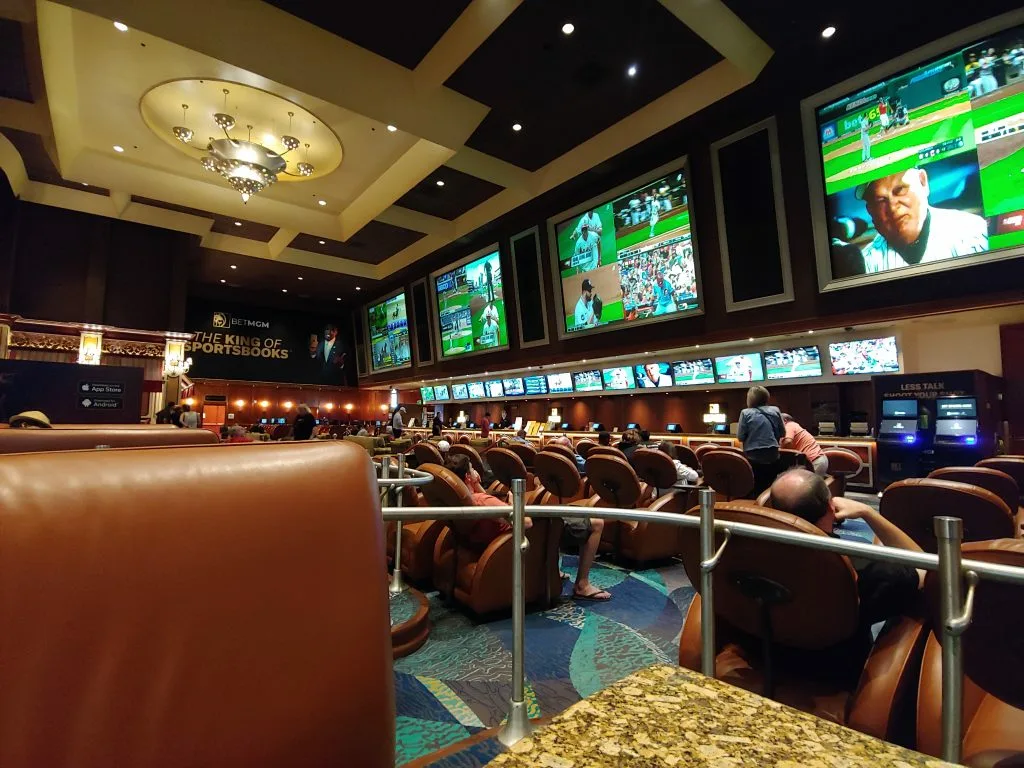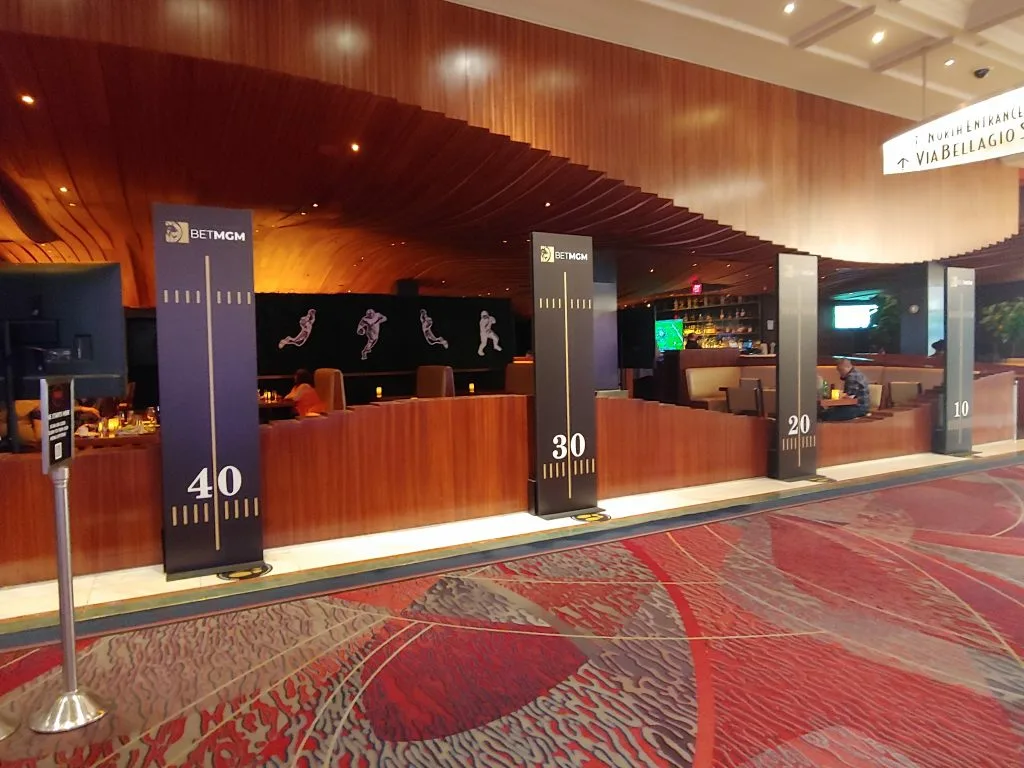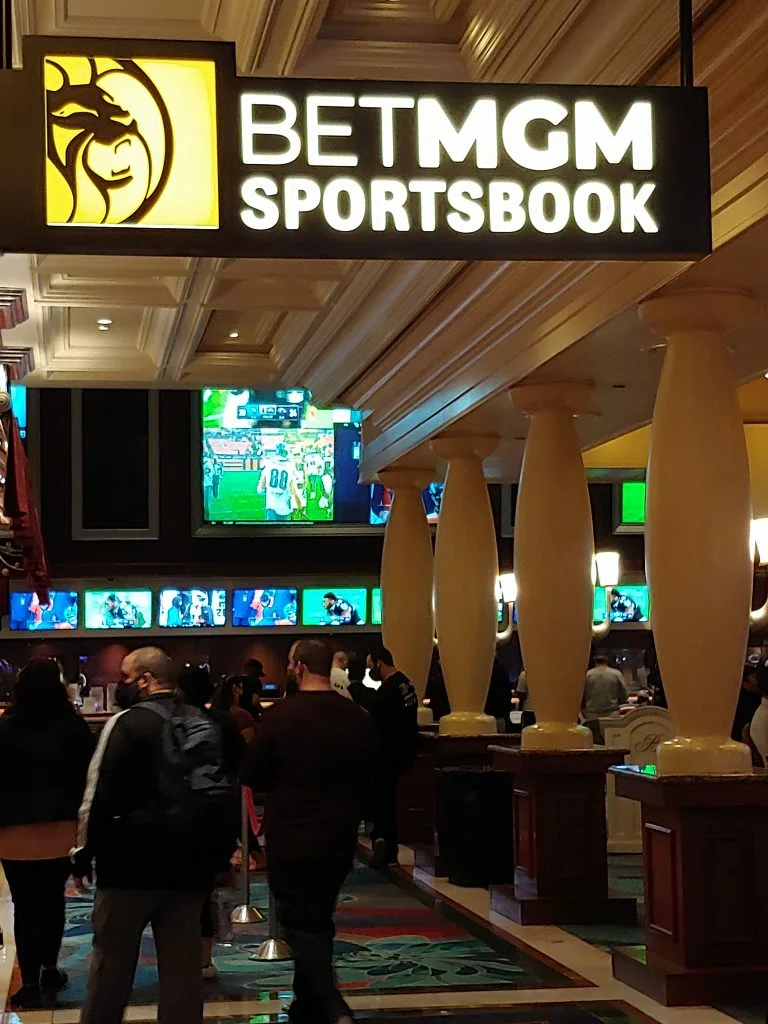 Table games
At Bellagio, you can find an exciting variety of table games to satisfy your gambling cravings. Whether you're a seasoned player or a novice, there's something for everyone. From classics like baccarat, blackjack, and roulette to lesser-known games like pai gow poker and Pai Gow Tiles, the options are endless. As for the minimum bets, they typically range from $15, providing an accessible starting point for those who want to dip their toes into the world of table games. However, if you're seeking games with better odds, you might want to consider starting with higher minimum bets of $25 or $50. With such a wide range of games and betting options, Bellagio ensures that every gambler's preferences are catered to. So, whether you're playing it safe or feeling lucky, there's a seat waiting for you at Bellagio's thrilling table games.
Craps and crapless craps offer different variations of dice games, featuring maximum odds of 3-4-5 times. In craps, the field bet pays triple when the dice total 12. Additionally, poker table games come in various types.
For only $3 per month, you have the opportunity to gain access to an abundance of table game surveys and so much more through the Casino Club, Total Access Club, and Bet-NV.com Super Fan memberships. These exclusive memberships offer detailed insights into various casino properties, providing you with a deeper understanding of the table games available. Joining any of these clubs will unlock a world of information and resources tailored specifically to your interests. Don't miss out on this incredible chance to enhance your casino experience and become a part of the Bet-NV.com community.
Bet-NV.com subscriptions can now be accessed on Gumroad and Patreon, offering the same valuable content on both platforms.

In case you or someone you are acquainted with is dealing with a gambling addiction, dial 1-800-GAMBLER for assistance.
Poker room
In the heart of Bellagio lies a vibrant and bustling poker room, where 40 tables await avid players seeking thrills and excitement. Here, both cash games and tournaments are skillfully dealt, providing a diverse range of options for poker enthusiasts to indulge in their passion. Situated conveniently adjacent to the sportsbook, the poker room offers a seamless transition from the world of sports to the realm of strategic card play. To discover more about the offerings and ambiance of this renowned Bellagio poker room, we invite you to delve into our comprehensive review, where every aspect is meticulously explored and evaluated.
Entertainment at Bellagio
At Bellagio, one can find a plethora of entertainment options. The captivating Fountains of Bellagio gracefully pirouette to the rhythm of meticulously arranged melodies. This enchanting water spectacle mesmerizes audiences every half hour on weekends from noon onwards, while on weekdays and holidays, the show commences at 3 pm. As the sun sets, the frequency increases to every 15 minutes, continuing until midnight. A complimentary delight awaits visitors at the Conservatory and Botanical Gardens, where a sprawling expanse of 14,000 square feet houses an ever-changing tapestry of nature's beauty. Throughout the year, four distinct seasonal displays are meticulously curated, offering a symphony of colors and fragrances that captivate the senses.
O by Cirque du Soleil is a captivating spectacle that plunges spectators into a fantastical realm of aerial acrobatics, graceful synchronized swimmers, fearless divers, and an array of enchanting marine creatures. This awe-inspiring aquatic-themed performance, which lasts for an exhilarating 90 minutes, takes place in, on, and above a massive 1.5-million-gallon pool. Perfect for audiences of all ages, this family-friendly show guarantees a mesmerizing experience that transports you to a world beyond imagination.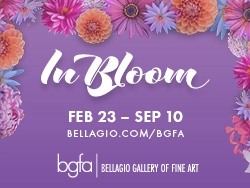 Until September 10, the Bellagio Gallery of Fine Art presents In Bloom, an exhibition that showcases a captivating collection of art. It delves into various themes such as rebirth, identity, abstraction, humanity, and the powerful catalysts that can ignite collective transformation. Within this vibrant display, visitors are immersed in a garden of metamorphosis, where the visions of talented artists come to life through the mediums of painting, sculpture, and photography. With each piece offering a unique perspective, the exhibition creates an opportunity for viewers to explore and interpret the profound messages conveyed by the artists.
The operating hours of this place are from 10am to 6pm daily, allowing visitors to enjoy its offerings all seven days of the week. Children under supervision are also encouraged to attend, and ticket prices begin at $20.
Enjoying exquisite dining and savoring delightful beverages at the mesmerizing Bellagio.
Bellagio offers a wide array of dining choices, with numerous restaurants to suit every taste. The casino floor is conveniently located near many of these culinary havens, allowing guests to easily satisfy their cravings. For those seeking not only a delectable meal but also a mesmerizing sight, certain dining establishments offer a breathtaking view of the iconic Bellagio fountains. Moreover, if one fancies a more intimate dining experience amidst nature's beauty, limited dining options can be found in the tranquil ambiance of the conservatory.
Bellagio Patisserie - Informal attire is suitable for the resort. Enjoy delectable dishes from the French culinary tradition.
The dining experience at Bellagio's buffet – Resort casual. Buffet.
The Garden Table – Relaxed professional attire. Indoor dining surrounded by plants and greenery.
Harvest - Relaxed professional attire. Traditional dishes from the United States.
Jasmine - Dress code: Opt for a business casual attire. Enjoy delectable Cantonese dishes.
Juice Press – Informal and convenient snacks. Refreshing beverages.
LAGO created by Julian Serrano - Relaxed professional attire. Delectable cuisine inspired by the Italian coast.
Le Cirque – Sophistication in business. The epitome of French gastronomy.
The supper club located in Mayfair - Relaxed professional attire. Traditional food from the United States.
Michael Mina – Business casual. Seafood.
Noodles - Casual attire appropriate for resorts. A diverse menu featuring cuisines from various Asian countries.
Picasso – A combination of sophistication in business and delectable French culinary delights.
Pool Café & Bar – Casual quick bites.
PRIME Steakhouse - Semi-formal attire. Options include steak, seafood, and lamb dishes.
Sadelle's Café – Resort casual. Brunch.
Spago, the renowned restaurant helmed by celebrity chef Wolfgang Puck – Relaxed dress code. Traditional American food.
Starbucks – Quick bites. Coffee.
Yellowtail Japanese Restaurant - Dress code: Business casual attire is recommended. Enjoy delectable Japanese cuisine.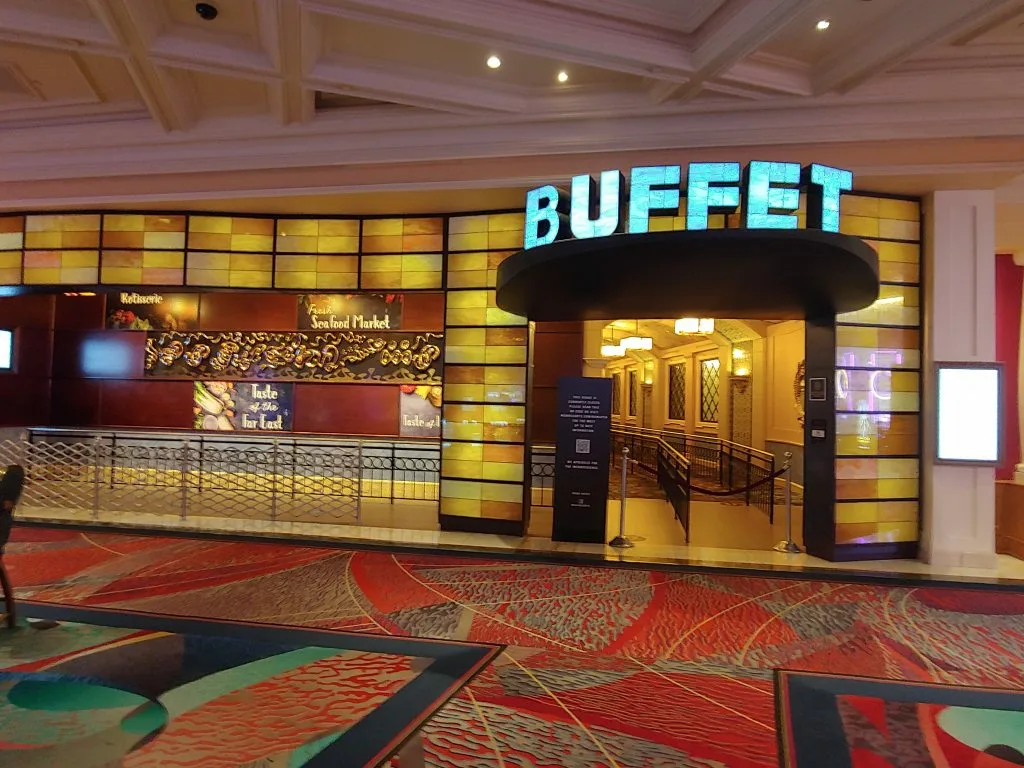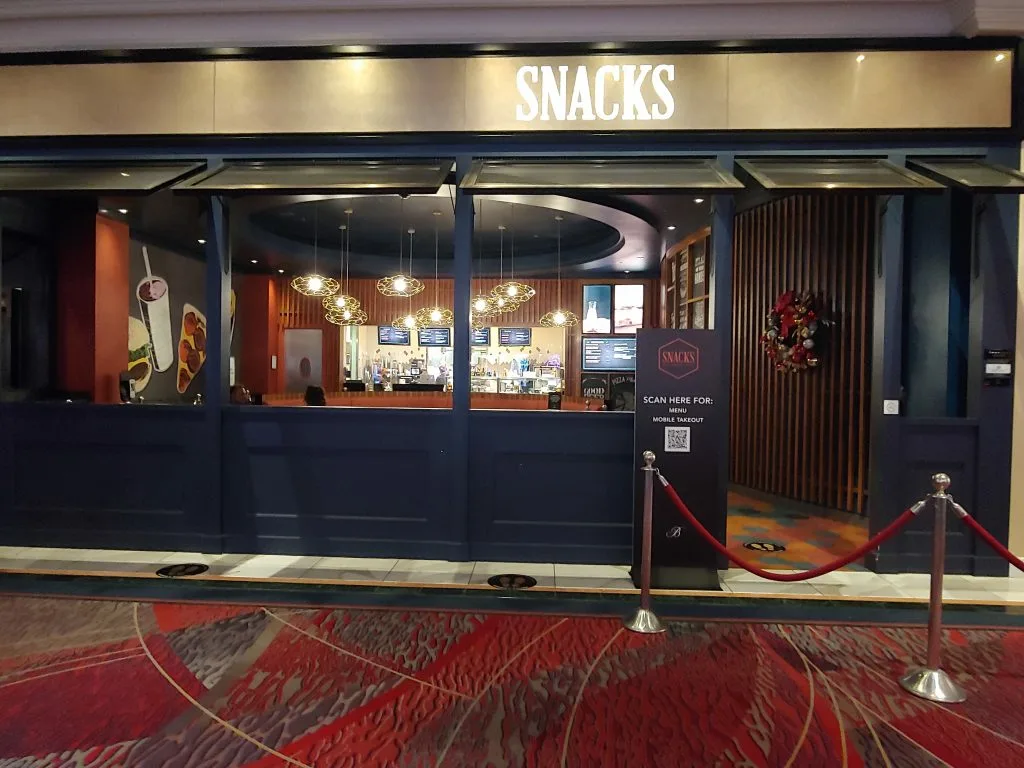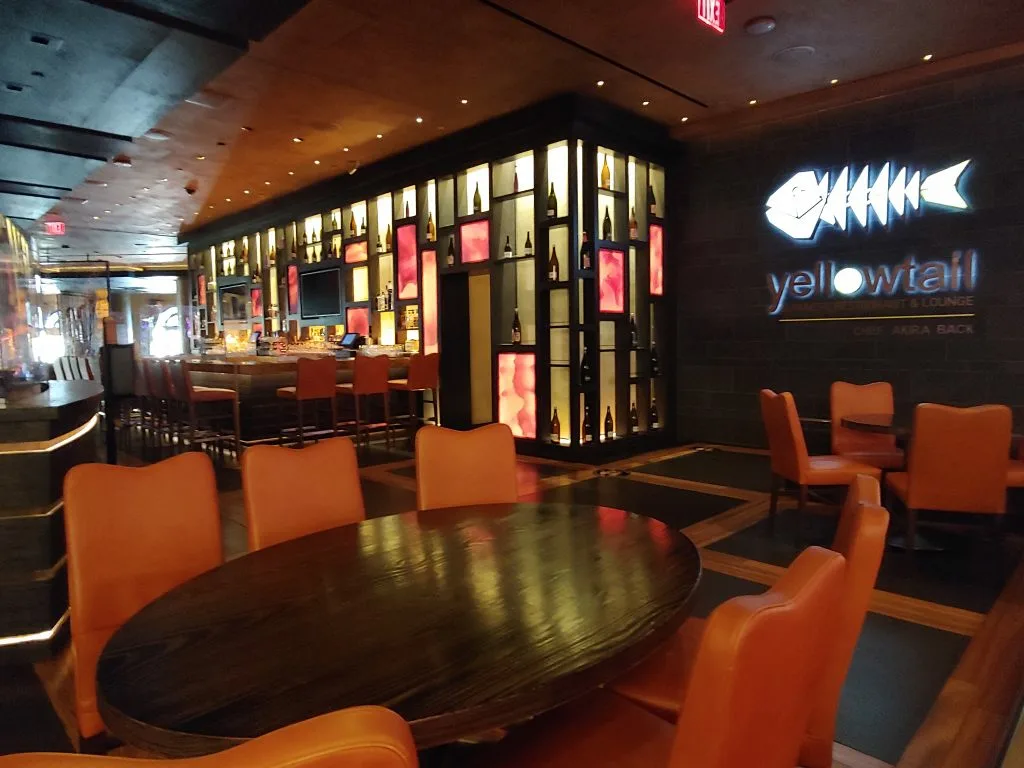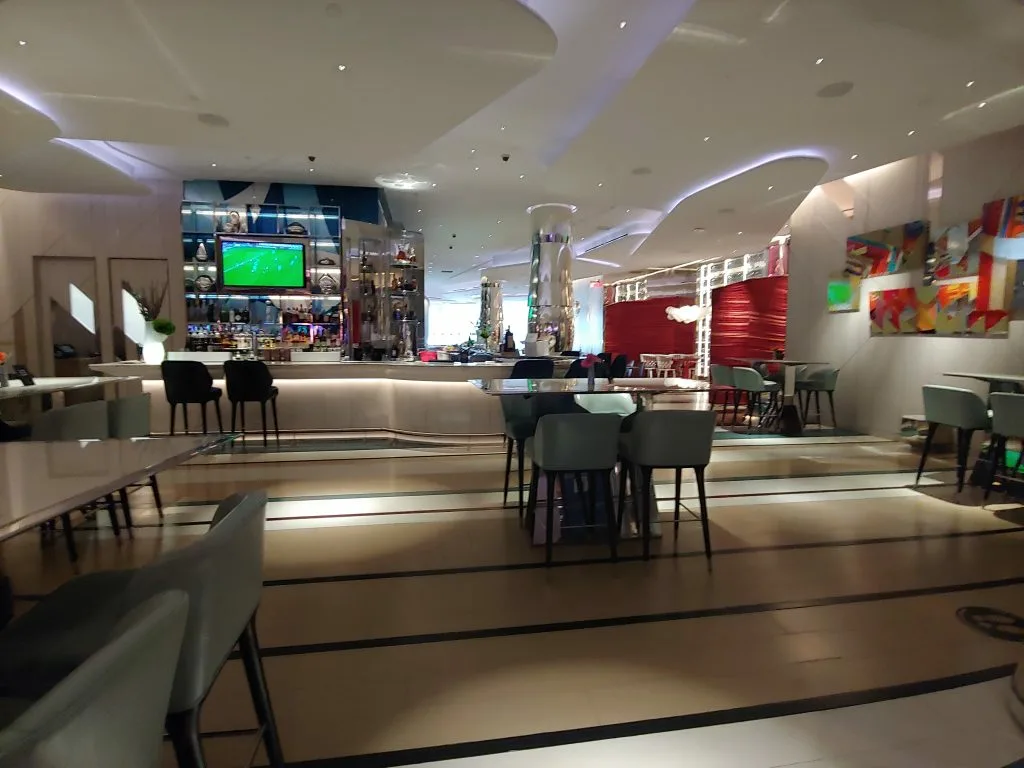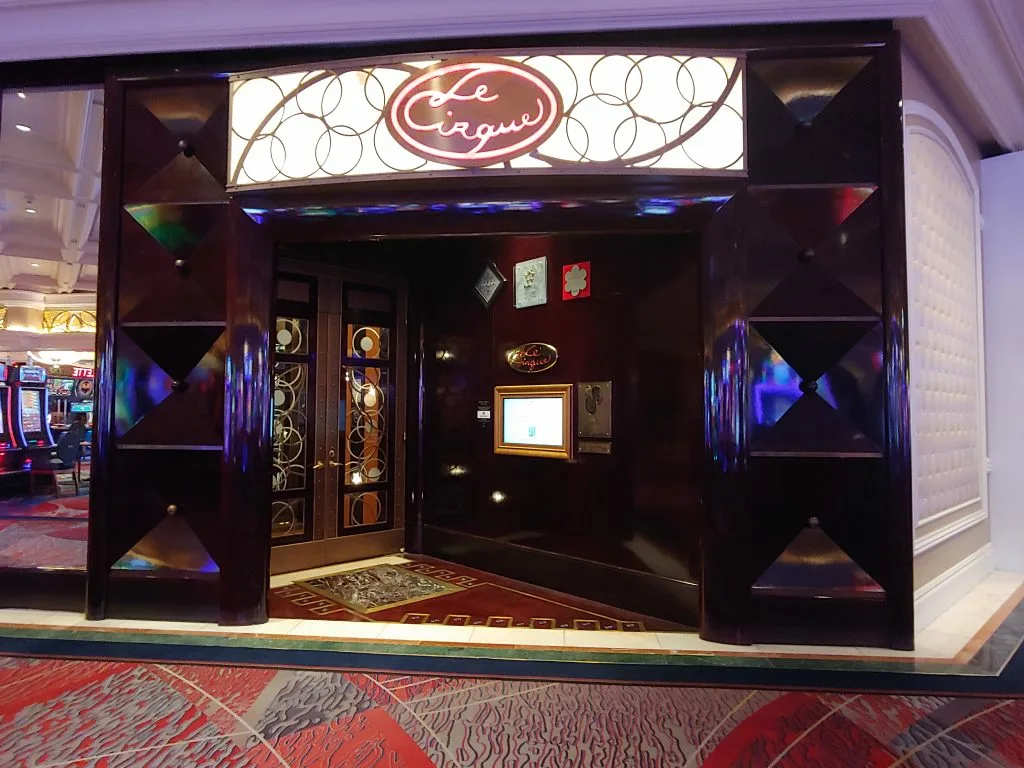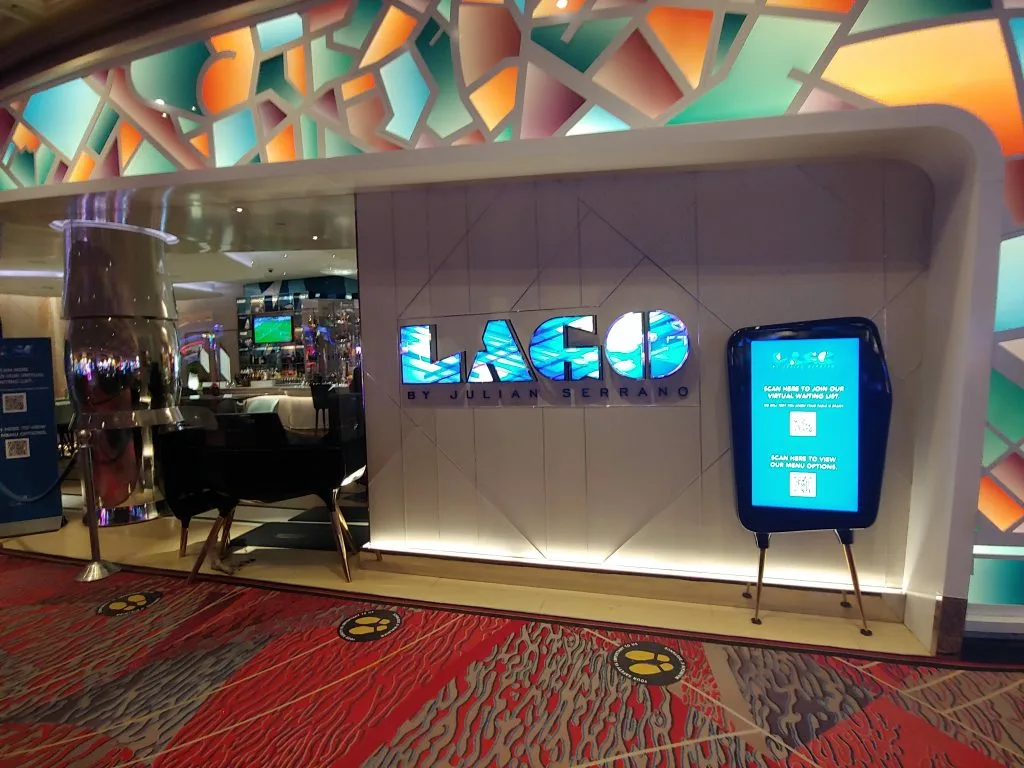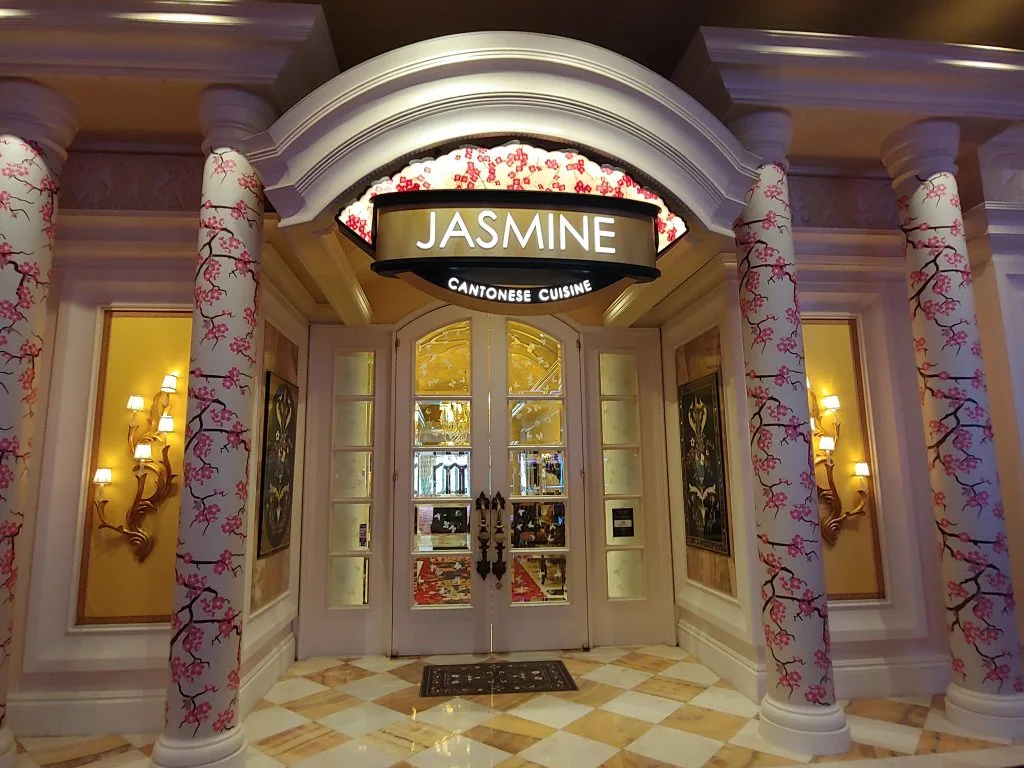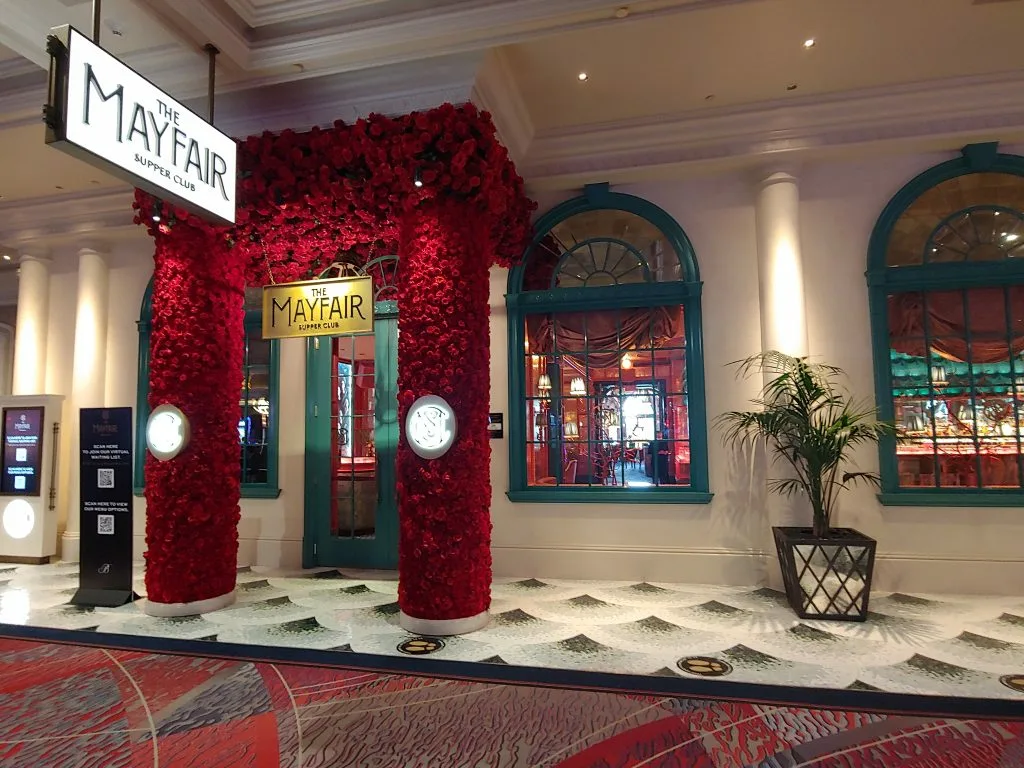 Hotel accommodations
Arrival time: 3pm | Departure time: 11am | Additional charge: $45 per night for resort amenities
Bellagio boasts a staggering number of approximately 4,000 rooms, making it an ideal destination for luxurious accommodations. Notably, this distinguished hotel warmly welcomes pets, ensuring that all guests feel right at home. Moreover, the property offers a wide range of amenities, including a state-of-the-art fitness center, an inviting pool, and an indulgent Spa, providing a truly immersive and rejuvenating experience for its visitors.
I had the pleasure of staying at this exceptional hotel, and let me tell you, the rooms are truly remarkable. You have two options for the standard rooms, one with a spacious king bed and the other with two comfortable queen beds. These rooms are 510 square feet in size, providing ample space for relaxation. However, if you're looking for something extra special, the upgraded rooms are the way to go. Not only do they offer additional amenities, but some even boast breathtaking views of the mesmerizing Bellagio Fountains. And for those who desire even more space, the Salone Suite is the perfect choice. With over 850 square feet, you'll have plenty of room to stretch out and unwind. But if you really want to indulge, the Two Bedroom Grand Lakeview Suite is the epitome of luxury, spanning a staggering 3,000 square feet. No matter which room you choose, you're in for an unforgettable experience.
Secure accommodations at Bellagio
Bellagio Casino FAQ
Is there a poker room at Bellagio?
Bellagio features a spacious poker room with 40 tables, catering to poker enthusiasts round the clock. With an array of cash games and tournaments on offer, it is a haven for poker players.
Is there a sportsbook at Bellagio?
The Bellagio is home to a BetMGM sportsbook, which includes a racebook and an expansive seating area.
What are the craps odds at Bellagio?
One of the exciting features at Bellagio is the opportunity to place up to 3-4-5 times odds on craps and crapless craps.
Does Bellagio deal 3/2 blackjack ?
At Bellagio, you can find 3/2 blackjack conveniently close to the craps pit as well as in the high limit salons.
Last updated: May 26, 2023