On Wednesday, December 15, Kristina and I made plans for a delightful evening out together. Las Vegas tends to experience a lull during the week that falls between the National Finals Rodeo and Christmas, creating an opportune moment for the city's residents to explore the vibrant atmosphere of the Strip.
Initial destination: Pinball Hall of Fame
Our initial stop was at the Pinball Hall of Fame, located on Las Vegas Blvd. This marked our inaugural visit to their new premises, which can be found a short distance south of Russell Rd.
It was an absolute delight to revisit the previous Pinball Hall of Fame site near UNLV and see all of my beloved classics. The restoration work done on Eight Ball Deluxe was truly impressive, bringing back memories of its glory days. I hadn't played a game this good since my teenage years, back when I worked at a restaurant that had a pool hall. Alongside Eight Ball Deluxe, we indulged in the sheer nostalgia of playing other vintage machines, including those with a baseball theme.
Kristina and I decided to have some fun by playing a couple of video games. We began our gaming session with a friendly round of two-player Burger Time, where we cooperated to flip burgers and avoid enemy chefs. It was a thrilling challenge that tested our coordination and strategy skills. Afterward, I decided to test my solo gaming abilities and tried my hand at Paperboy. However, the vintage arcade machine had definitely seen better days. The handlebars were barely holding on, threatening to detach at any moment. Despite its worn-out condition, I managed to navigate my way through the neighborhood, tossing newspapers to eager subscribers. It was an enjoyable experience that reminded me of simpler times.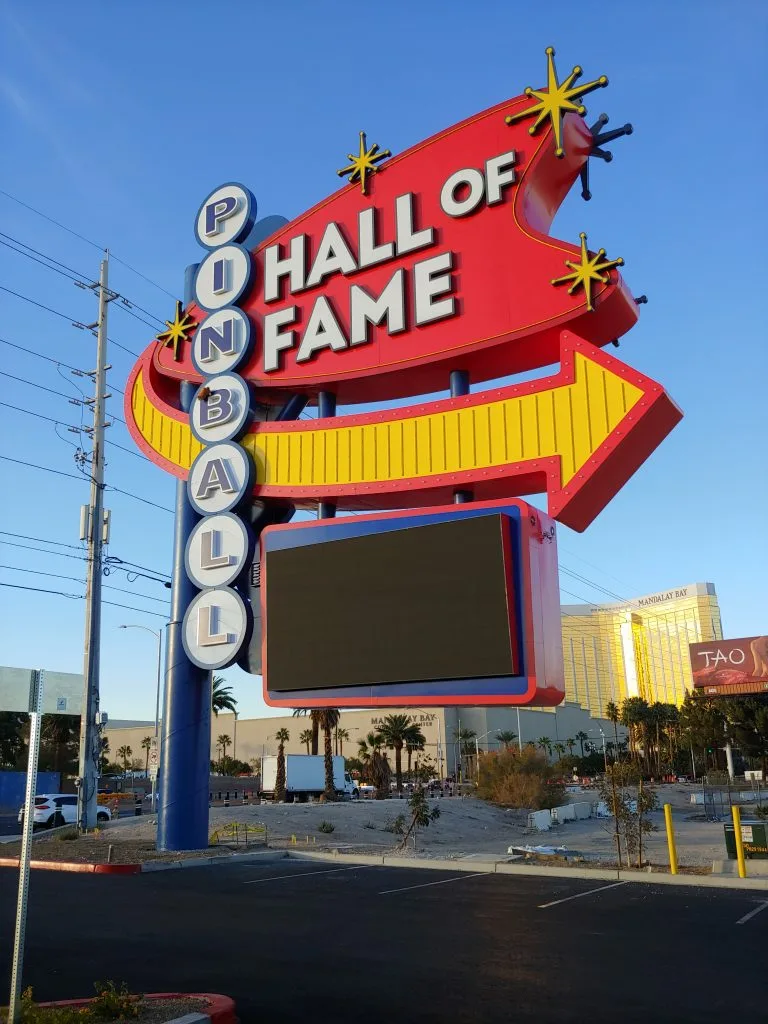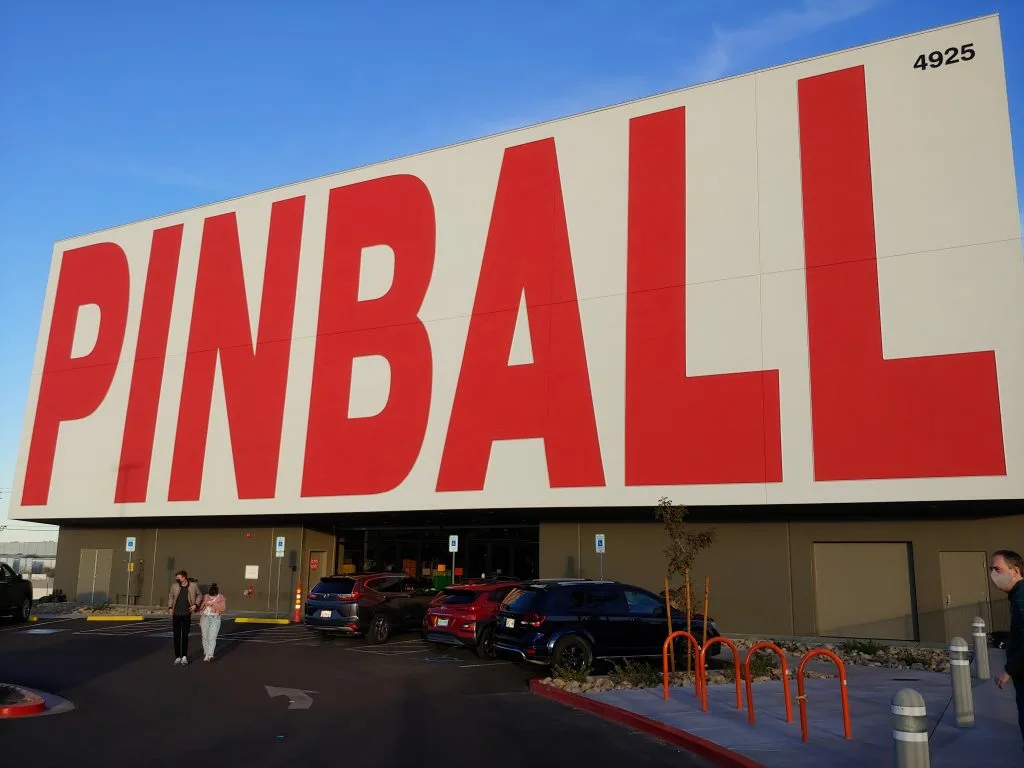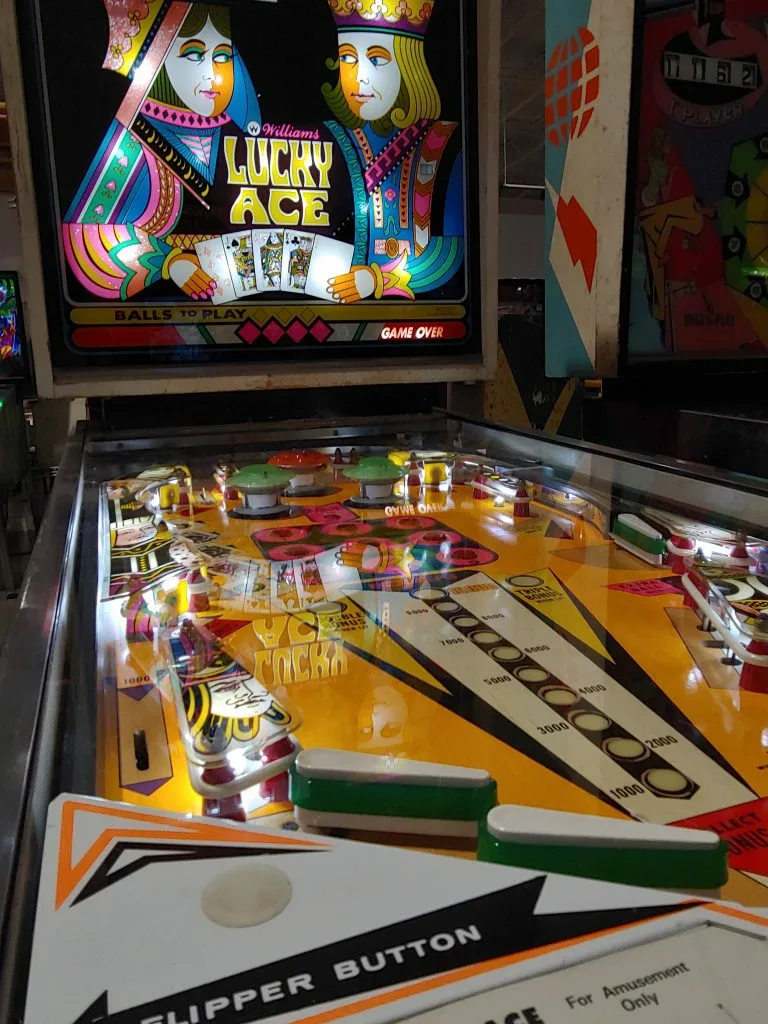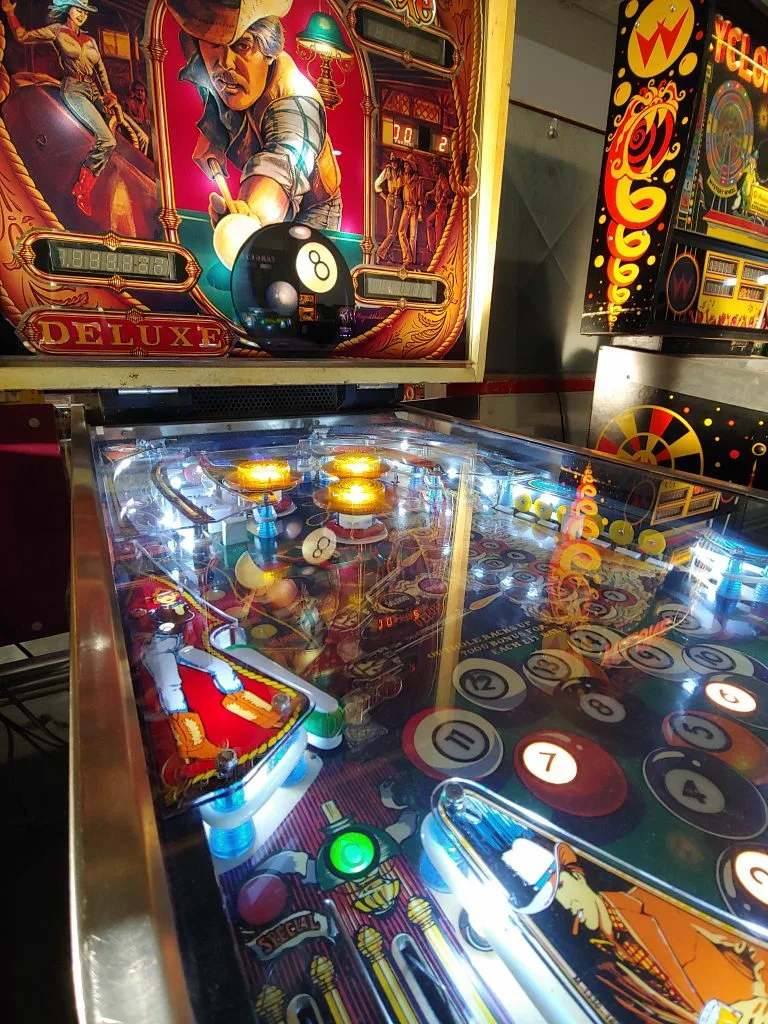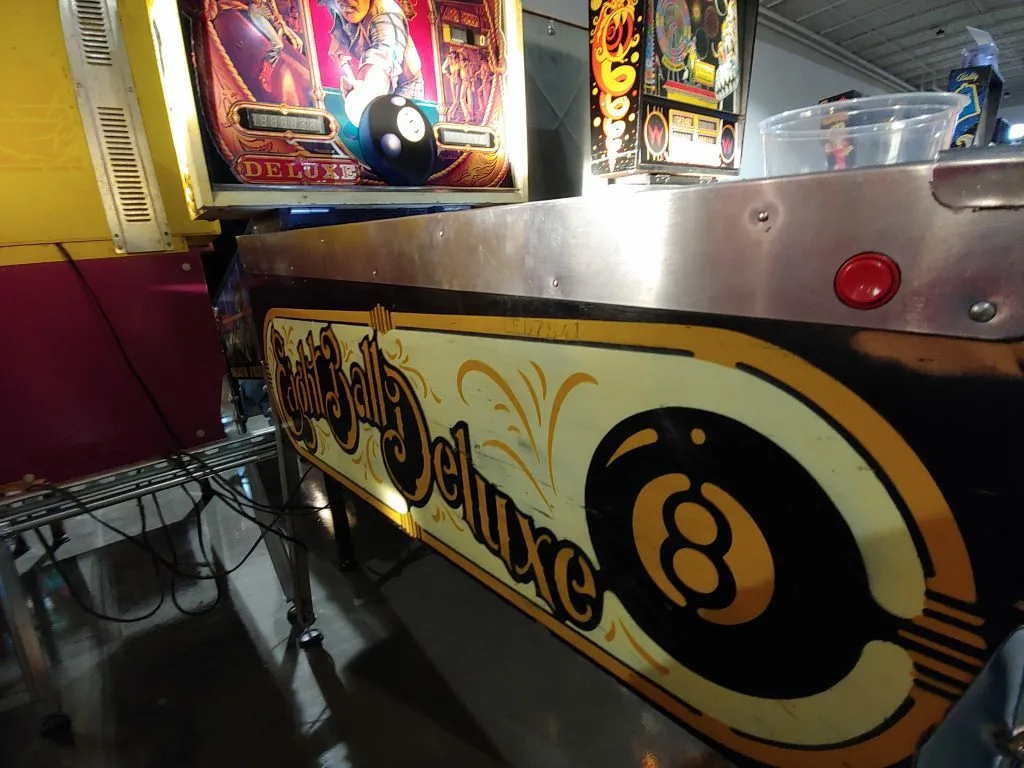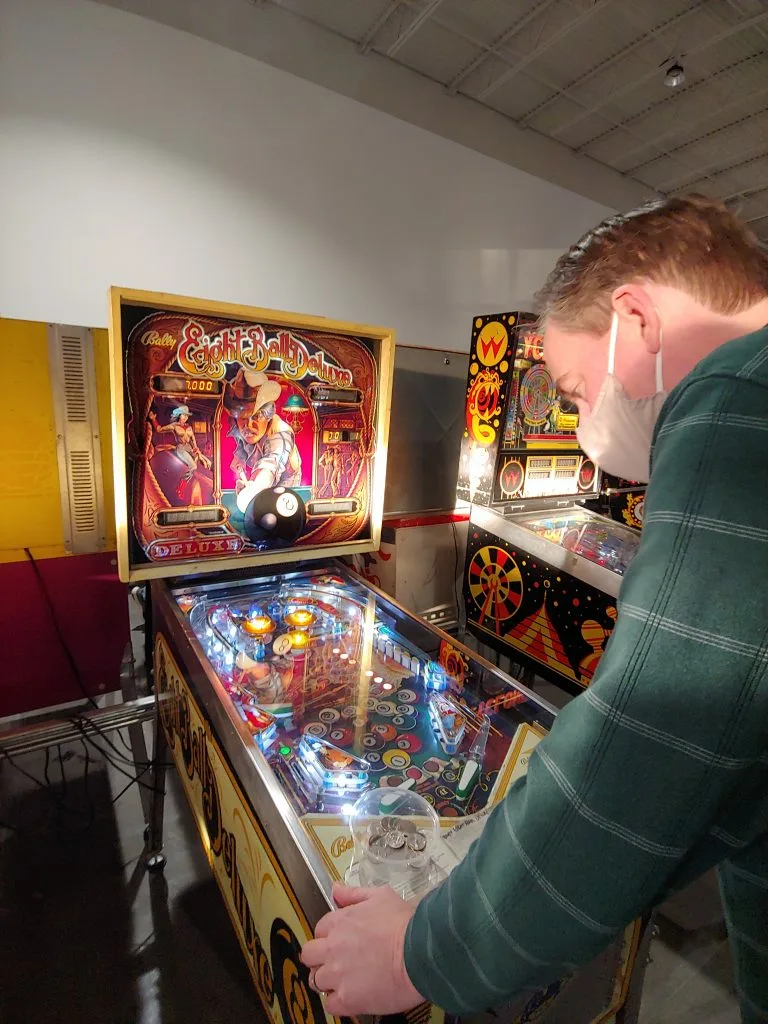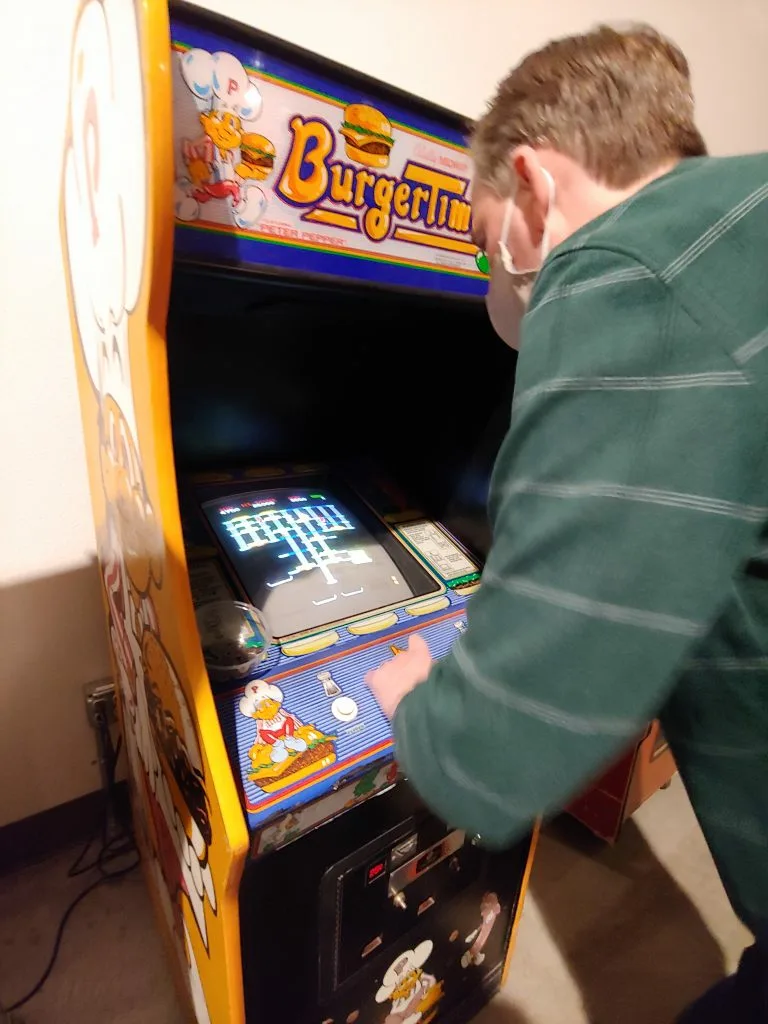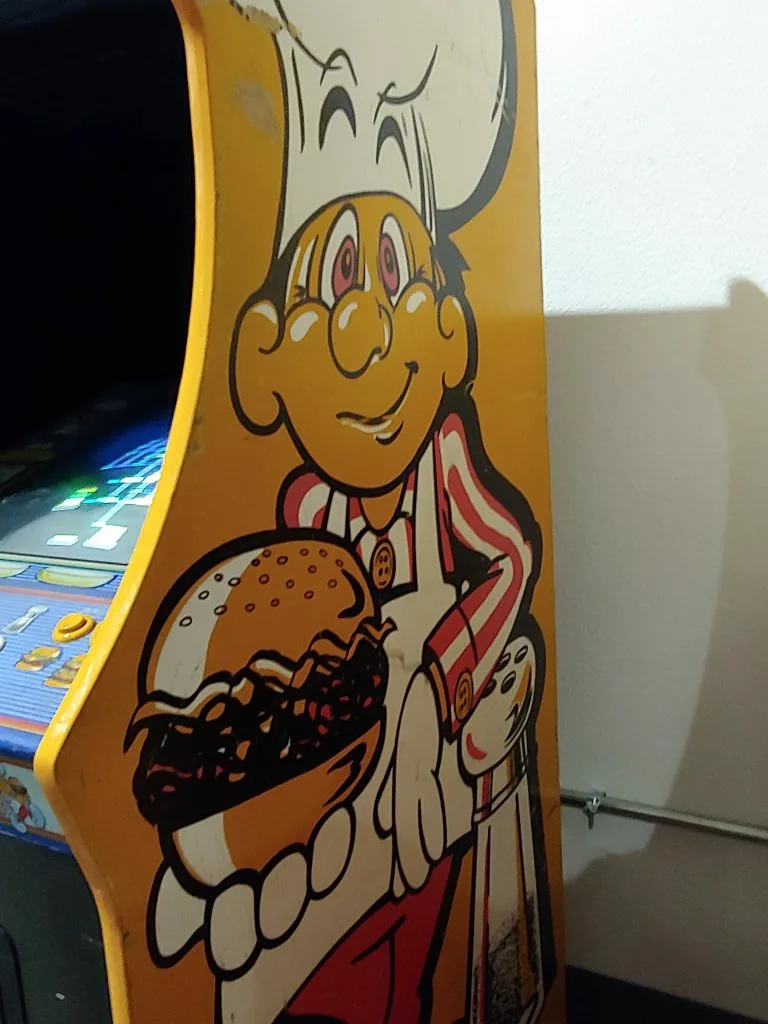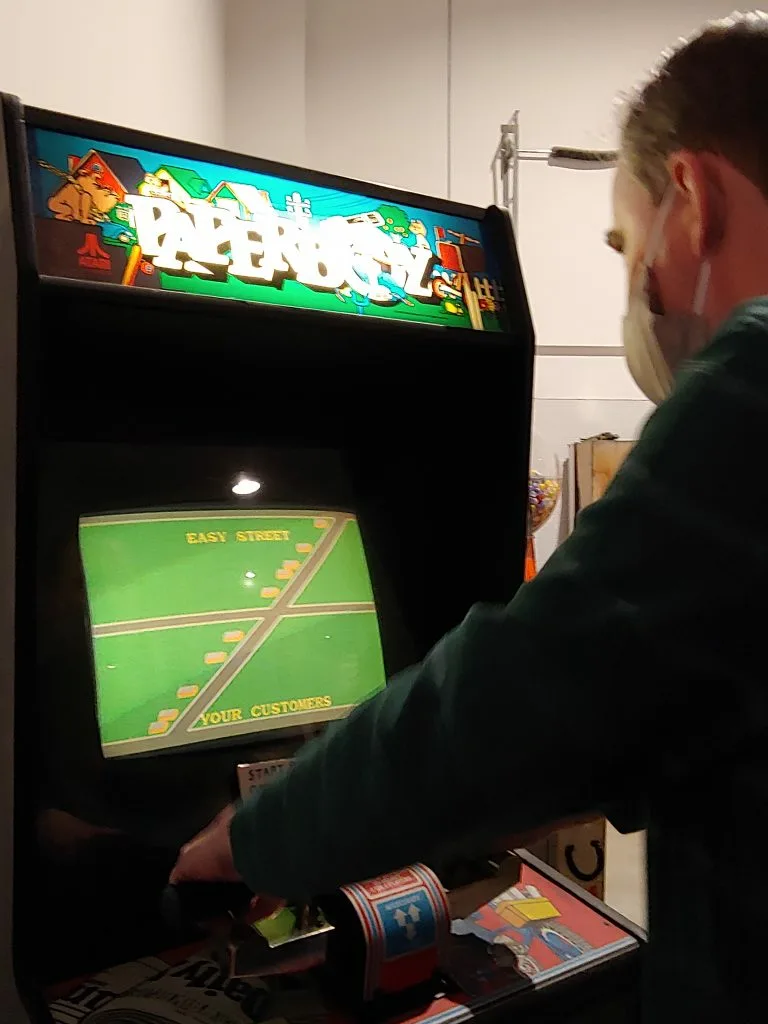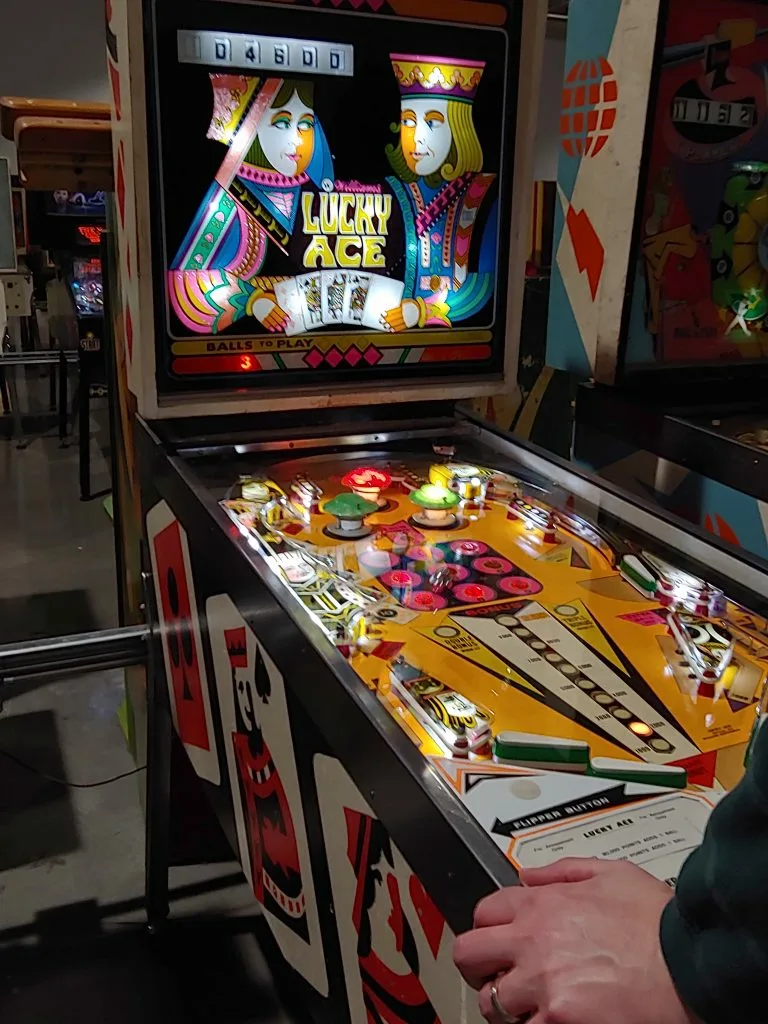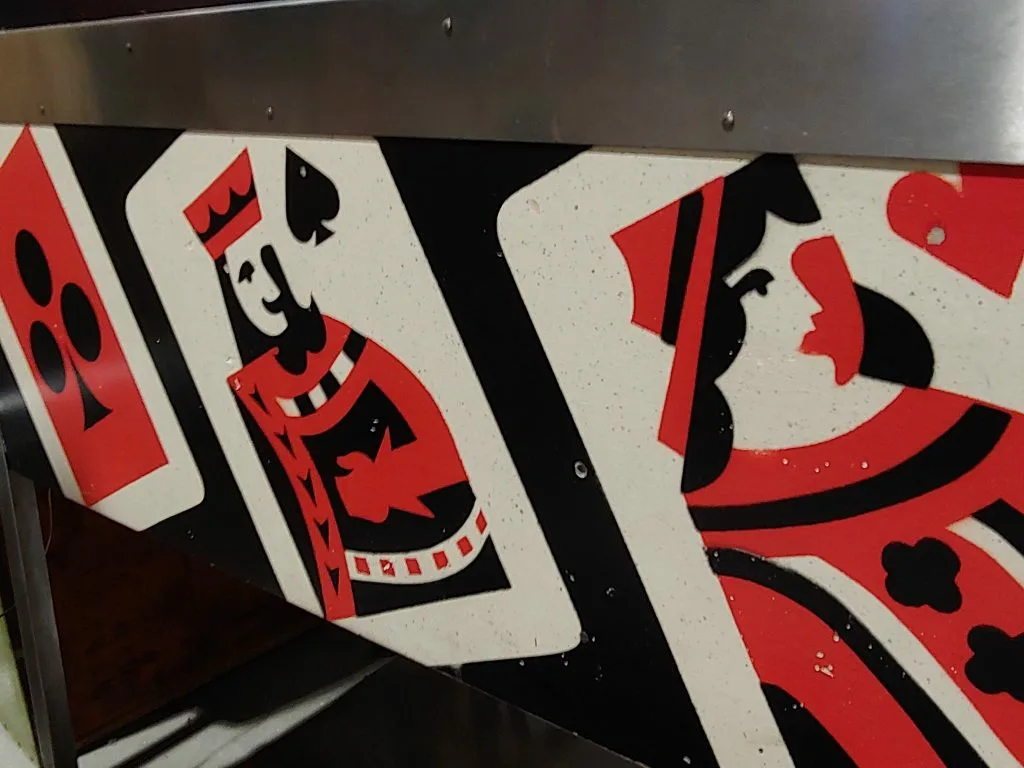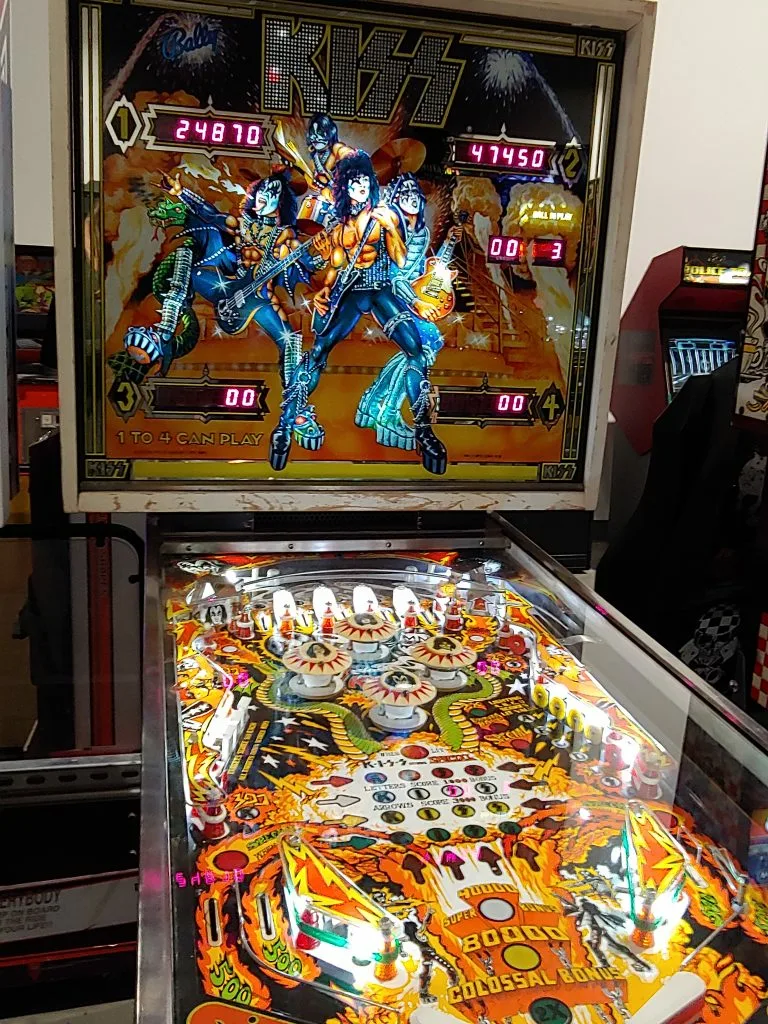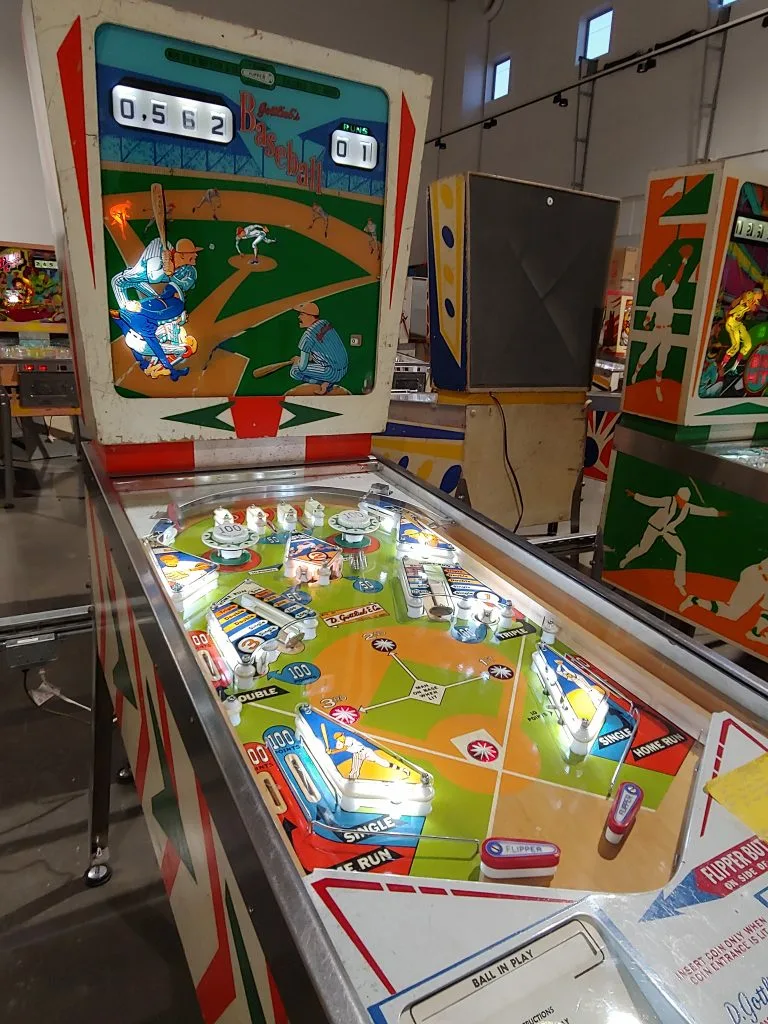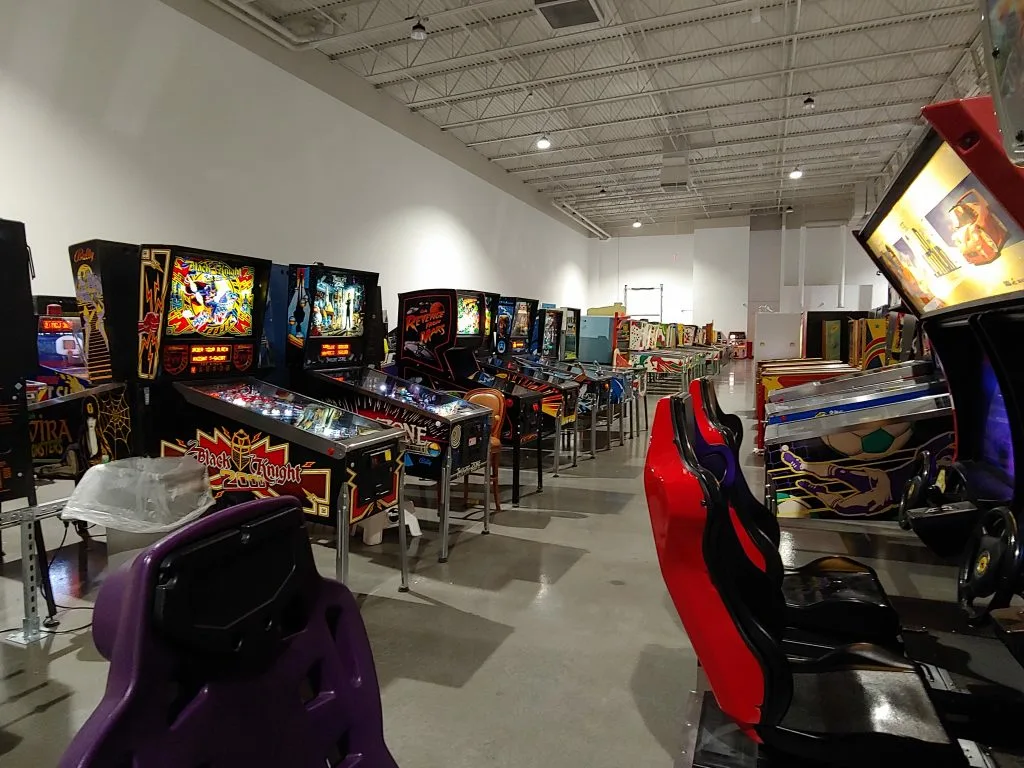 Upcoming destination: Gordon Ramsay Pub & Grill
It was an extraordinary experience. I opted for the delectable Beef Wellington, which I indulged in as part of the enticing three-course meal promotion. The accompanying onion soup surpassed my expectations, providing a delightful burst of flavors. To my surprise, the special also included a scrumptious toffee pudding dessert, a choice we wouldn't typically make. It was undeniably tasty; however, we reluctantly left a portion of the cake uneaten. Kristina, on the other hand, relished the flavorful short ribs, thoroughly enjoying her meal. Without a doubt, we have already made up our minds to visit this establishment again in the near future.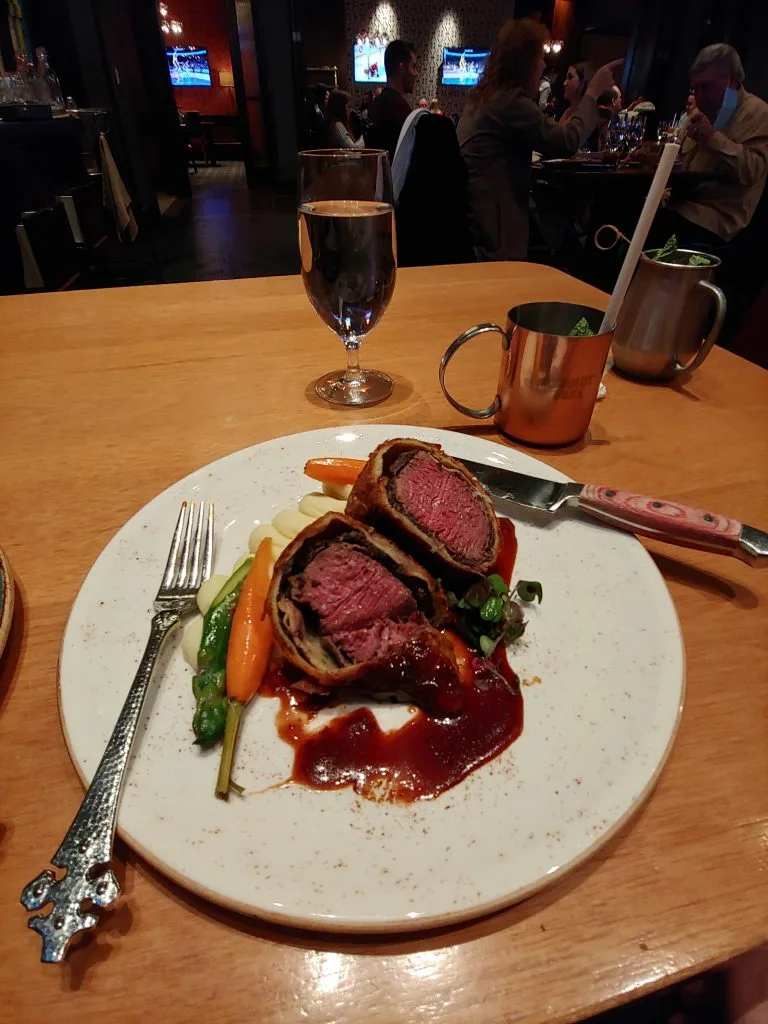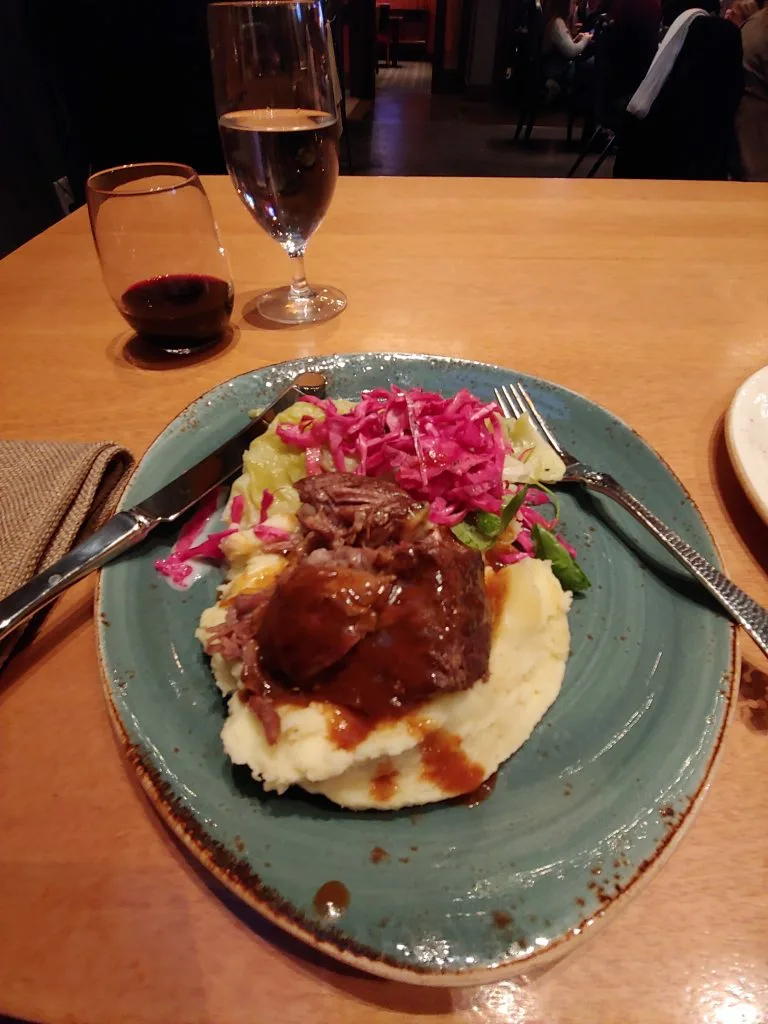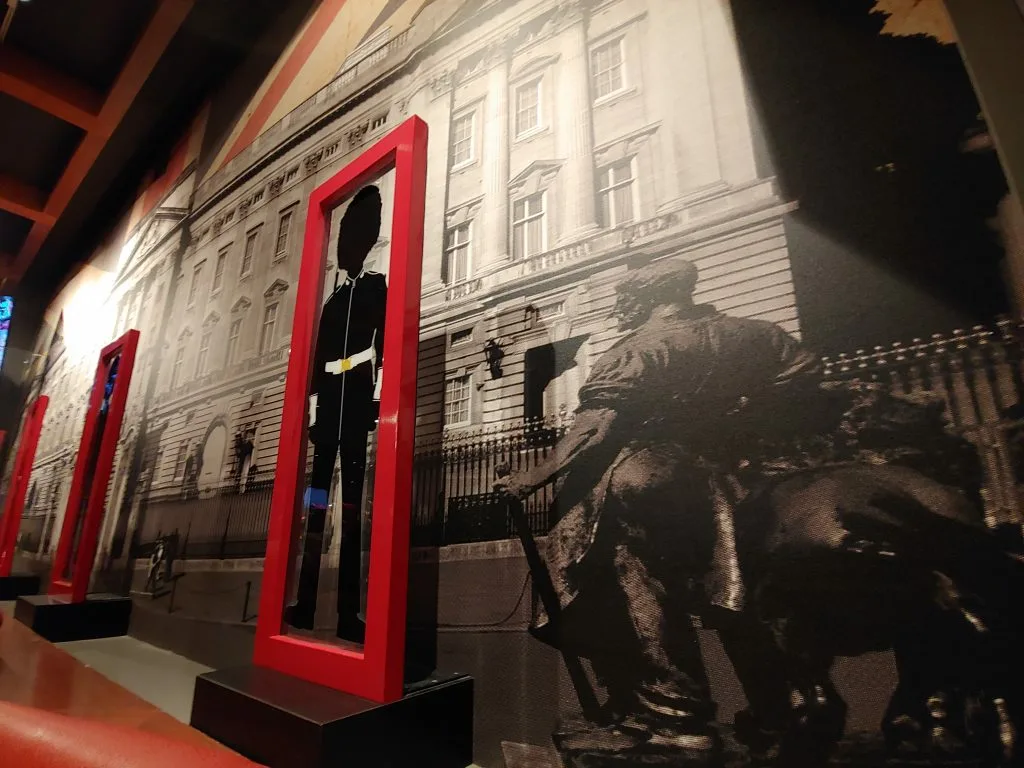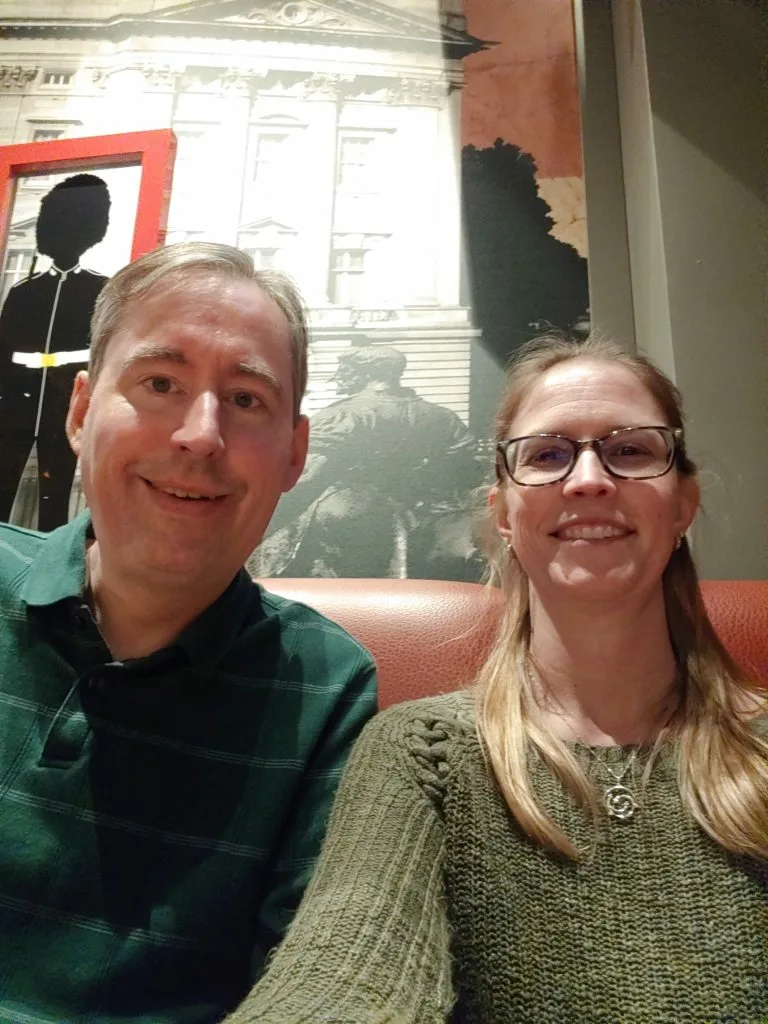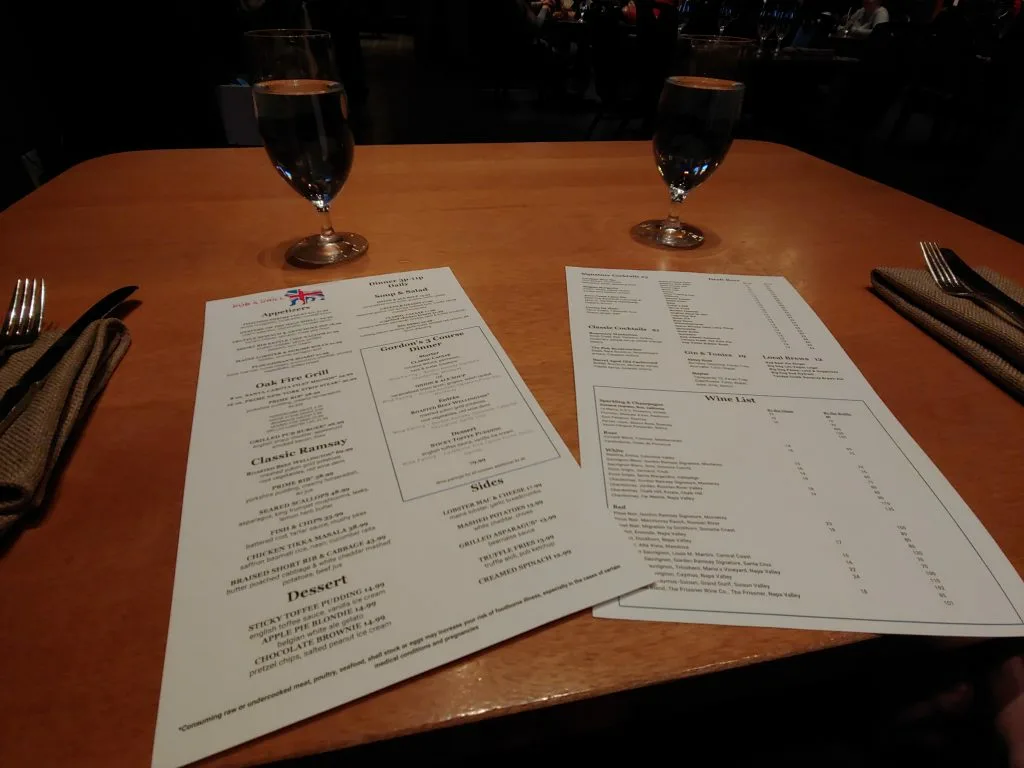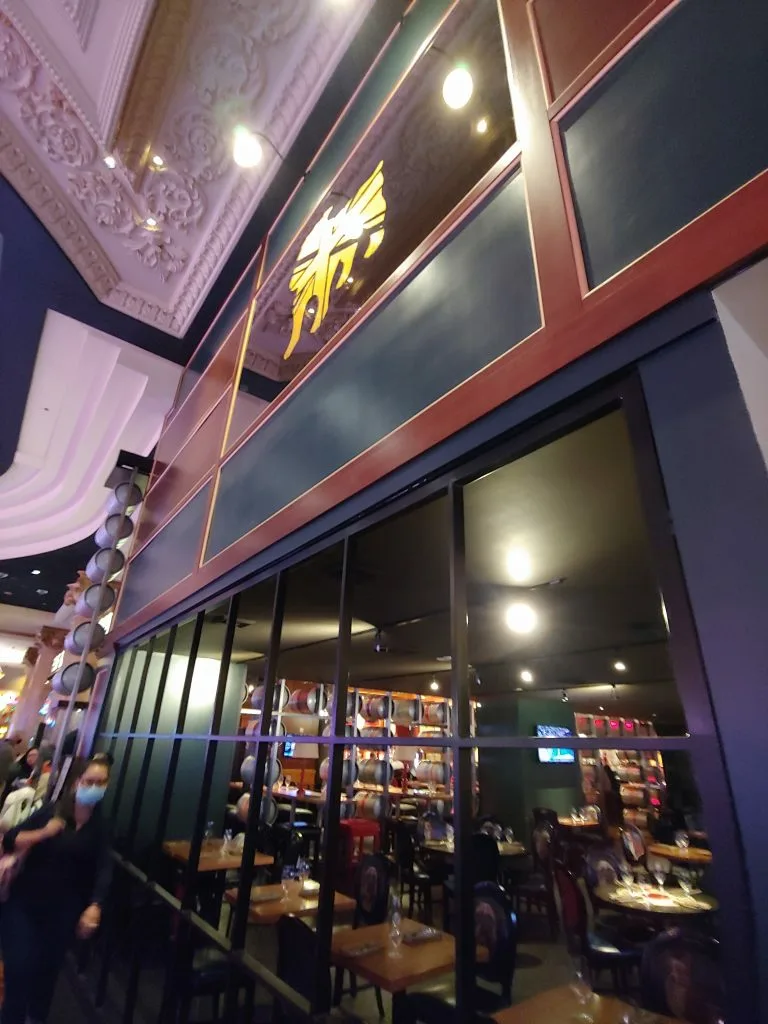 Next stop: Rio
After our meal at Caesars Palace, my friends and I made a spontaneous decision to go to Rio. Our main objective for the night was to experience the thrill of playing KISS mini golf. Excitedly, we made a quick stop at the bar to grab a drink before embarking on our mini golf adventure. However, much to our disappointment, when we finally arrived at the entrance of the mini golf course, we were met with the disheartening sight of it being closed early for a private event. Despite this setback, we remain undeterred and are already devising plans to give it another shot in the near future.
I walked into Rio and marveled at the eerily quiet atmosphere. The vast casino floor appeared almost deserted, with only twelve tables open for business. The scarcity of players was quite striking, as if the usual hustle and bustle had been replaced with an air of tranquility. As I glanced around, I noticed a variety of games available at different price points. Craps, Ultimate Texas Hold'em, High Card Flush, and Crazy 4 Poker were all being offered at a mere $5 minimum bet. For those seeking slightly higher stakes, double zero roulette and 6:5 blackjack were available at $10. Moving up the ladder, pai gow poker and tiles required a minimum bet of $25, while baccarat demanded a more substantial investment of $50. Surprisingly, no 3:2 blackjack tables were open, a peculiar phenomenon that seemed to have become the norm at Rio in recent times.
We had some fun in Rio, but it didn't hold our interest for long. Therefore, we made the choice to journey back towards our hometown.
Last stop: Rampart
Rampart seemed like the perfect spot to wrap up our date night, especially considering the fantastic times I've had there in the past. Unfortunately, when we arrived, the bar was jam-packed, making it impossible for us to find a seat next to each other. Despite this setback, I remained optimistic and suggested we explore other options nearby. It was disappointing to not be able to sit together, but I knew that there were plenty of other establishments in the area that could provide a cozy atmosphere for us to enjoy each other's company.
Kristina and I decided to hit the casino floor, eager to try our luck with some nickel 10-play video poker. As the cards were dealt, we couldn't help but feel the anticipation building up. Time flew by, and after approximately 30 minutes, we noticed something peculiar – there was no sign of a cocktail server. Taking this as a subtle indication, we mutually agreed that it was best to wrap up our gaming session for the night.