Discover the vibrant charm of Planet Hollywood on 3667 S Las Vegas Blvd, Las Vegas, NV. For inquiries and reservations, call 866-919-7472.
Situated in the heart of the renowned Las Vegas Strip, there lies the distinguished Planet Hollywood, an upscale casino meticulously crafted by the esteemed Caesars Entertainment. Once upon a time, it was famously referred to as Aladdin, but has since evolved into a cultural icon. Nestled right beside the enchanting Paris and directly opposite the glamorous Cosmopolitan, Planet Hollywood boasts an expansive casino floor that beckons both seasoned gamblers and curious novices alike. Moreover, this illustrious establishment also hosts an array of exquisite restaurants, captivating entertainment venues, inviting lounges, and an impressive collection of over 2500 opulent hotel rooms that cater to the diverse needs and preferences of its esteemed guests.
The Planet Hollywood establishment makes use of the player card from the Caesars Rewards program. Guests can accumulate points by participating in casino games and making various purchases within the property.
Additional Casinos on the Las Vegas Strip
Bet-NV.com receives backing from memberships, sponsors, and advertisements. In case you or someone you are acquainted with is dealing with a gambling addiction, reach out to 1-800-GAMBLER.
---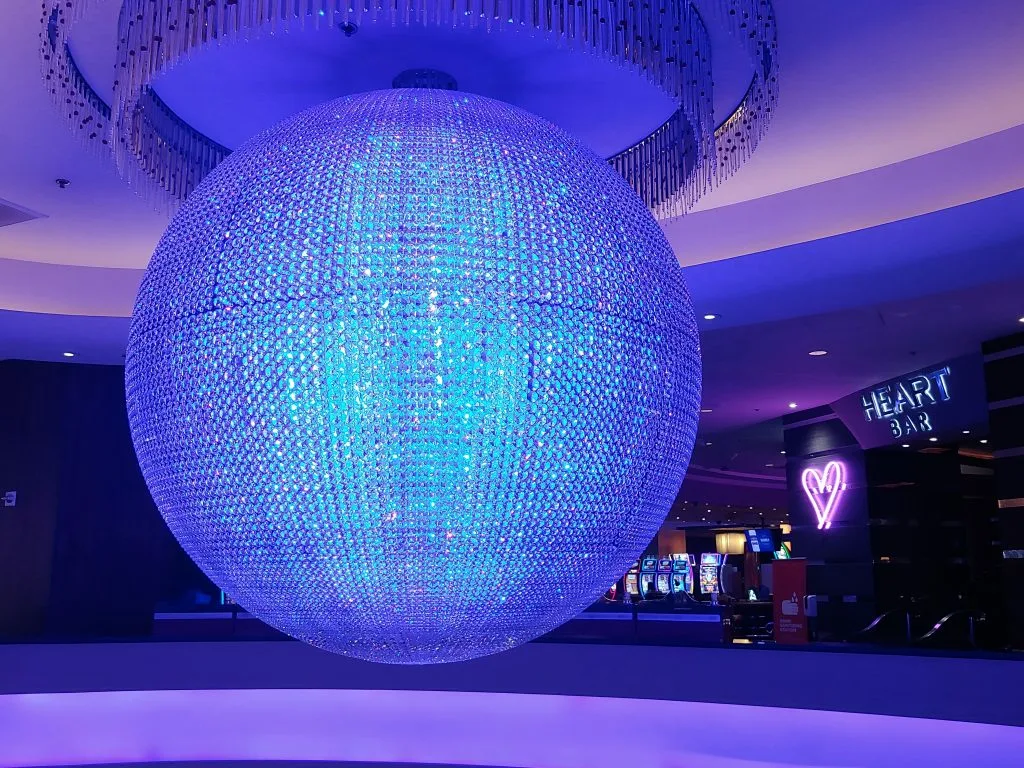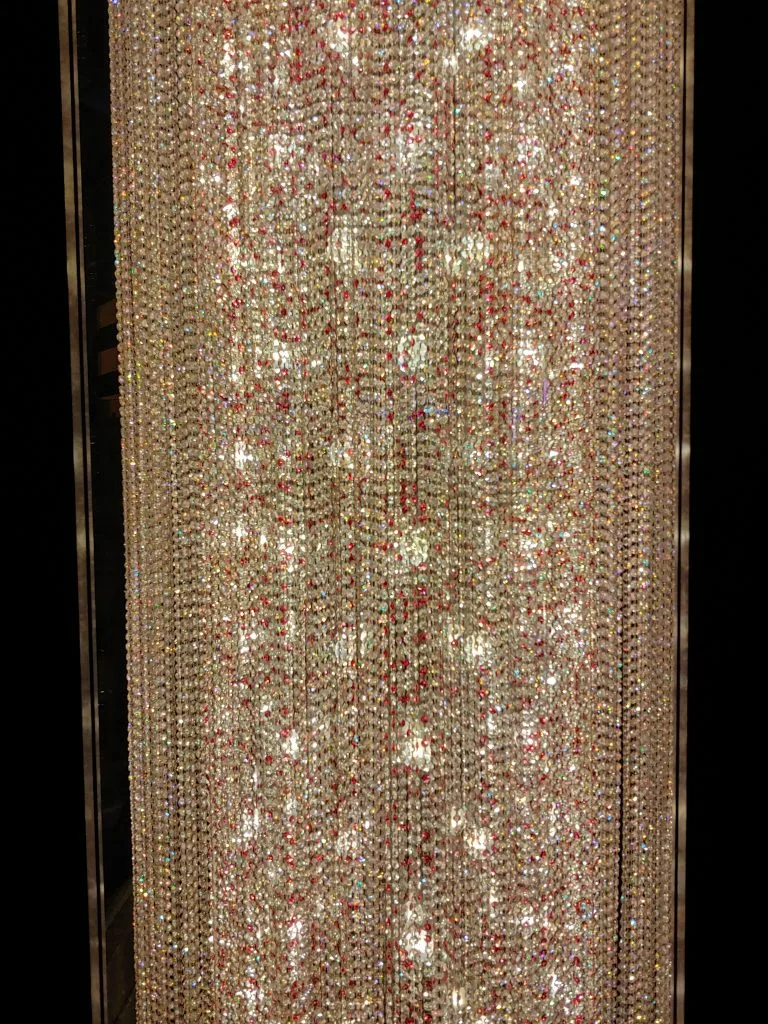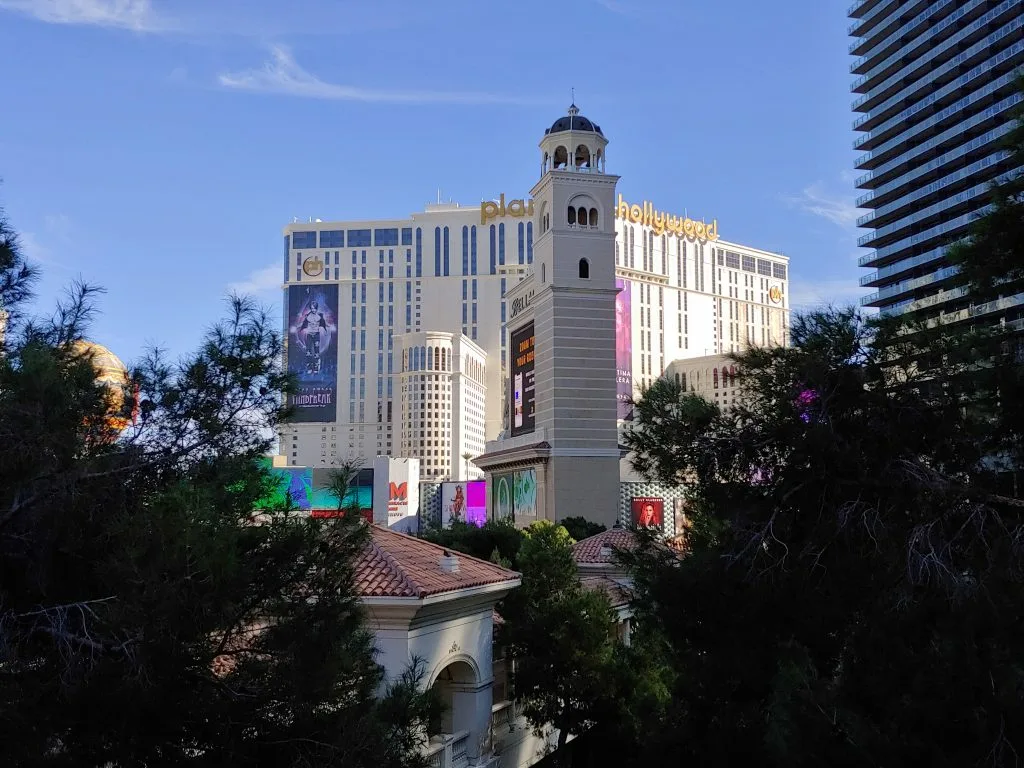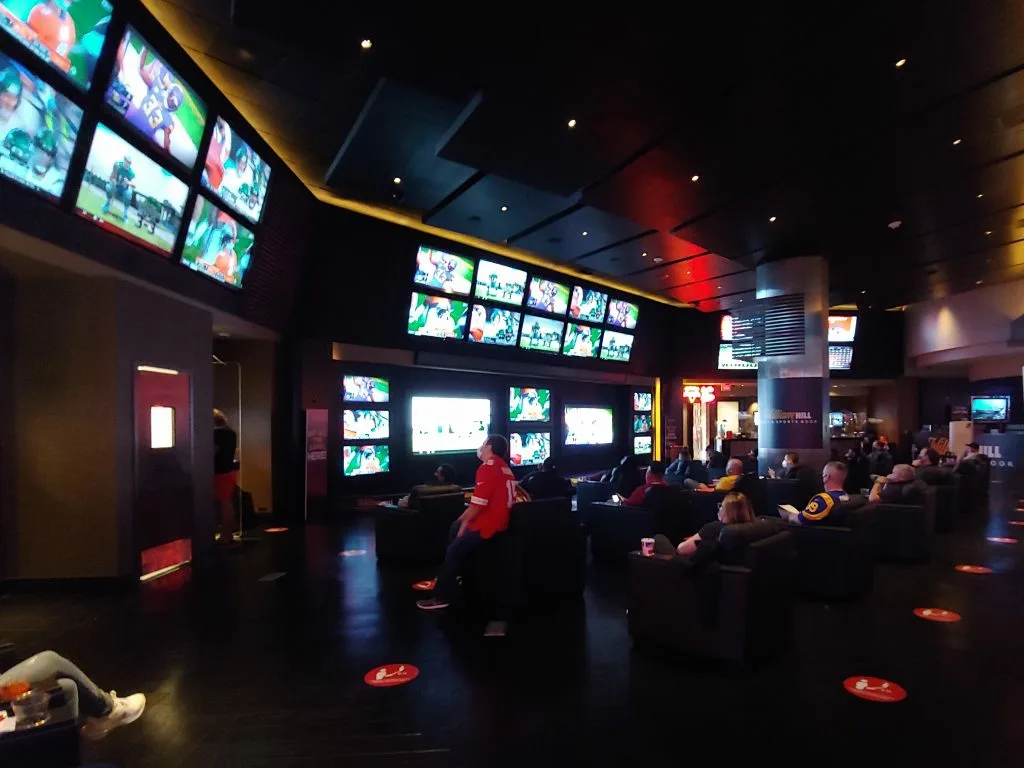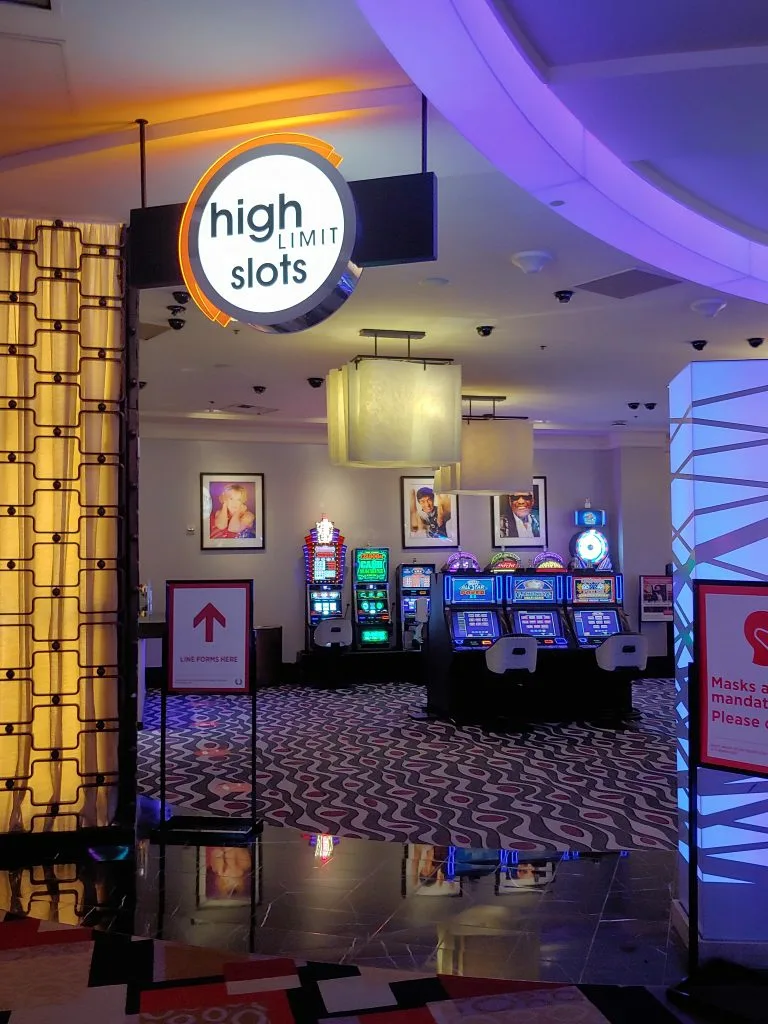 Planet Hollywood casino
At Planet Hollywood, patrons can find a wide variety of entertainment options. With more than 1000 slots and 75 table games, there is something for every gambler. Electronic tables also add a modern touch to the casino experience. Additionally, visitors can enjoy the convenience of the Caesars Sportsbook, which not only offers a lounge area but also a video poker bar. It's worth noting that the property handles deposits and withdrawals for the online Caesars sports app, making it a one-stop destination for sports betting enthusiasts. However, it's important to keep in mind that in Nevada, individuals must visit a sportsbook in person to create a mobile betting account, even if they already have a Caesars Sportsbook account from another state.
Planet Hollywood's poker room ceased operations in 2021, leaving poker enthusiasts with nearby options such as Aria, Bellagio, and Horseshoe for their gaming adventures.
Table games
When it comes to the gaming scene at Planet Hollywood, visitors will discover a wide array of table games to choose from. The bustling casino floor alone boasts approximately 75 live table games, each offering a unique and thrilling experience. For those seeking a more exclusive setting, the high limit salon houses around a dozen tables where players can enjoy their favorite games with higher stakes. Whether it's the elegance of baccarat, the strategy of blackjack, the excitement of crapless craps, the anticipation of Let it Ride, the skill of pai gow poker, or the thrill of roulette, there's something to suit every gambler's taste. Even on the quietest days, the poker pit games can be found with minimum bets as low as $5, providing an accessible and affordable option for players of all levels.
I've come across a fantastic gaming setup at a stadium that offers a wide variety of games, including the popular classics like blackjack, craps, and roulette. What caught my attention the most was a unique twist on the traditional craps game. For just $5, players not only get to roll the dice themselves but also have the opportunity to place their bets on monitors. It's an exciting hybrid experience that combines the thrill of shooting the dice with the convenience of electronic wagering.
In the game of craps, players can enjoy the exciting opportunity of up to 3-4-5 times odds. However, if they're looking for a different twist, they can opt for crapless craps which offers 1-2-3-4-5 times odds. What this entails is that in regular craps, the numbers 2 and 12 only have single odds, whereas the numbers 3 and 11 have double odds. On the other hand, in crapless craps, the odds for 2 and 12 remain the same, while the odds for 3 and 11 are doubled. It's worth noting that in both games, the field bet pays out double when a 12 is rolled. So, whether players prefer the traditional craps or the unique crapless craps, they'll have their chances to win big and enjoy the thrill of the game.
Planet Hollywood offers roulette games with both double zero and triple zero. However, you won't find any roulette tables with only a single zero at Planet Hollywood.
Planet Hollywood's regulations for playing blackjack
The majority of the blackjack tables found within the casino premises offer a payout ratio of 6 to 5. This applies to various variations such as Double Up Blackjack, Free Bet Blackjack, as well as the classic versions.
In the high limit room, right in front of it, you'll find a 3/2 pit. What makes it interesting is that the double-deck tables in this pit allow you to double down before splitting, but not after. However, if you prefer the six-deck games, you'll have the advantage of being able to double down both before and after splitting, as well as surrendering if you choose to. Keep in mind that in both these games, the dealer hits soft 17. Now, when it comes to the double-deck game in the high limit area, there's an additional perk: you can double down after splitting, which can significantly boost your chances of winning. On the other hand, if you opt for the six-deck salon game, the dealer stands on soft 17, offering a different kind of playing experience.
For just $3 per month, you can also join the ranks of esteemed members in the Casino Club, Total Access Club, and Bet-NV.com Super Fan. By doing so, you'll unlock an abundance of detailed information on table games at various casino properties. Gain exclusive access to invaluable Bet-NV.com table game surveys and much more. Don't miss out on this incredible opportunity to enhance your gaming experience!
You can now access Bet-NV.com subscriptions on both Gumroad and Patreon, offering the same valuable content on both platforms.
In the event that you or a person you are familiar with is dealing with a gambling addiction, please reach out to 1-800-GAMBLER for assistance.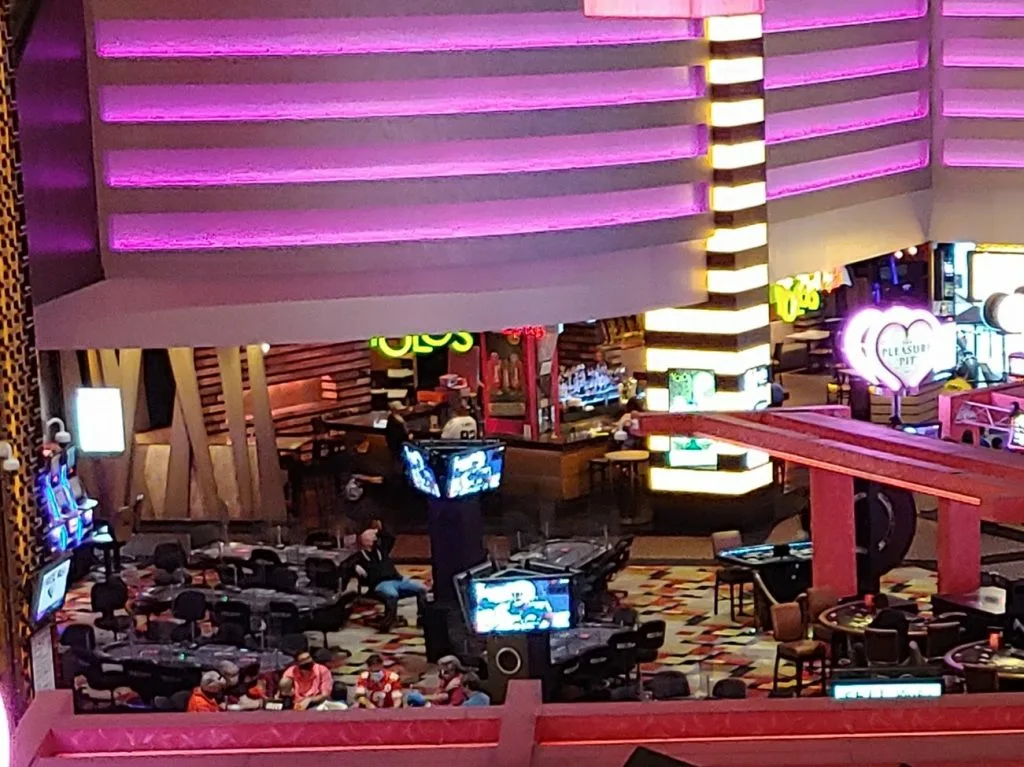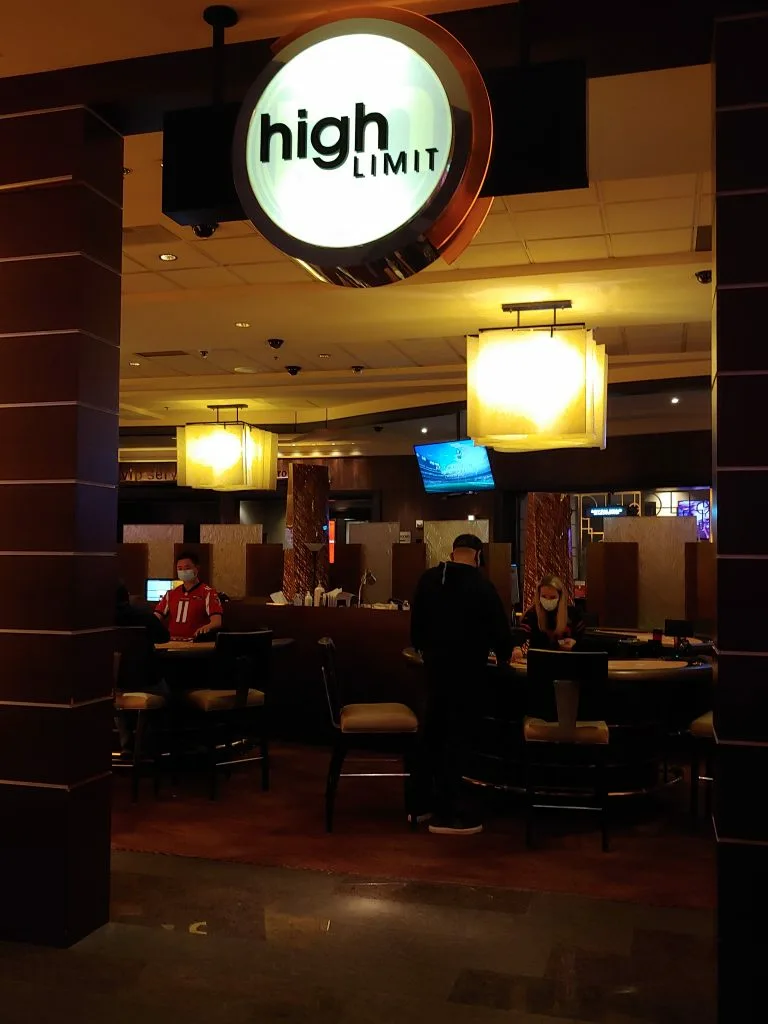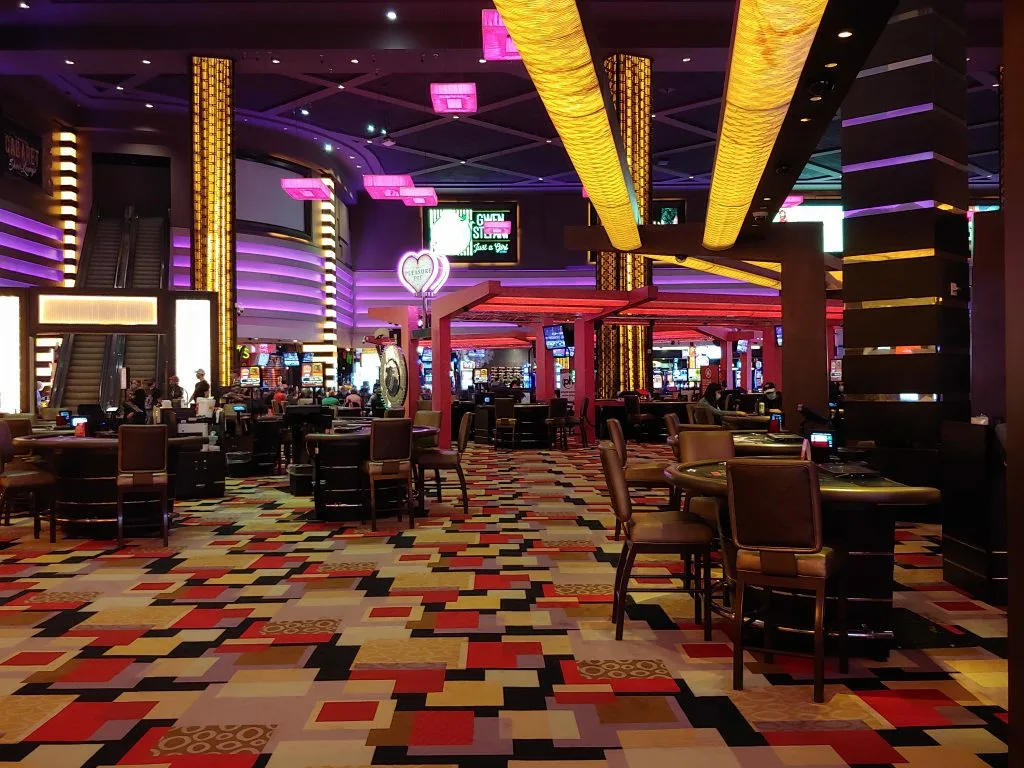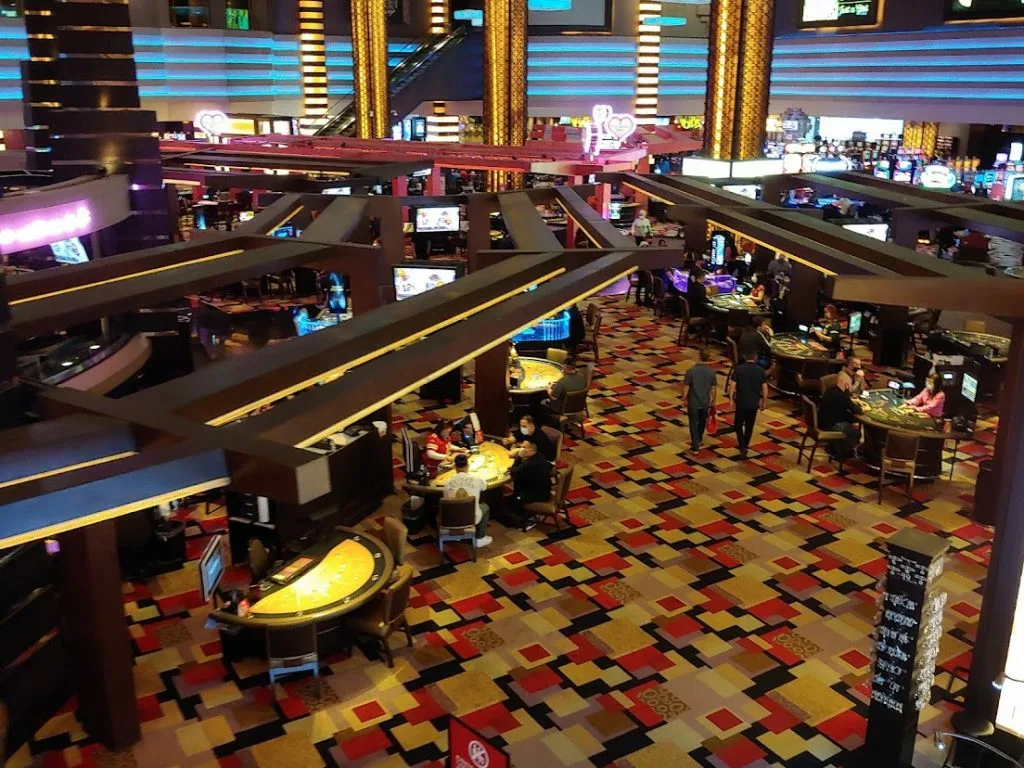 Exciting performances and shows at Planet Hollywood
Planet Hollywood provides a wide range of performances and amusement options to its visitors.
I am an assistant here to provide you with some helpful information about the renowned illusionist Criss Angel and his captivating show called MINDFREAK. This mind-blowing performance takes place inside the Criss Angel Theater from Wednesday to Sunday. The show, which lasts for 90 minutes, utilizes cutting-edge lighting, video, pyro, and sound technologies. These state-of-the-art elements work together to create an enchanting and immersive magical experience that will leave you in awe. One of the highlights of the show is the ample opportunity for audience interaction, ensuring that spectators feel fully engaged throughout. If you're interested in attending, the show begins promptly at 7pm.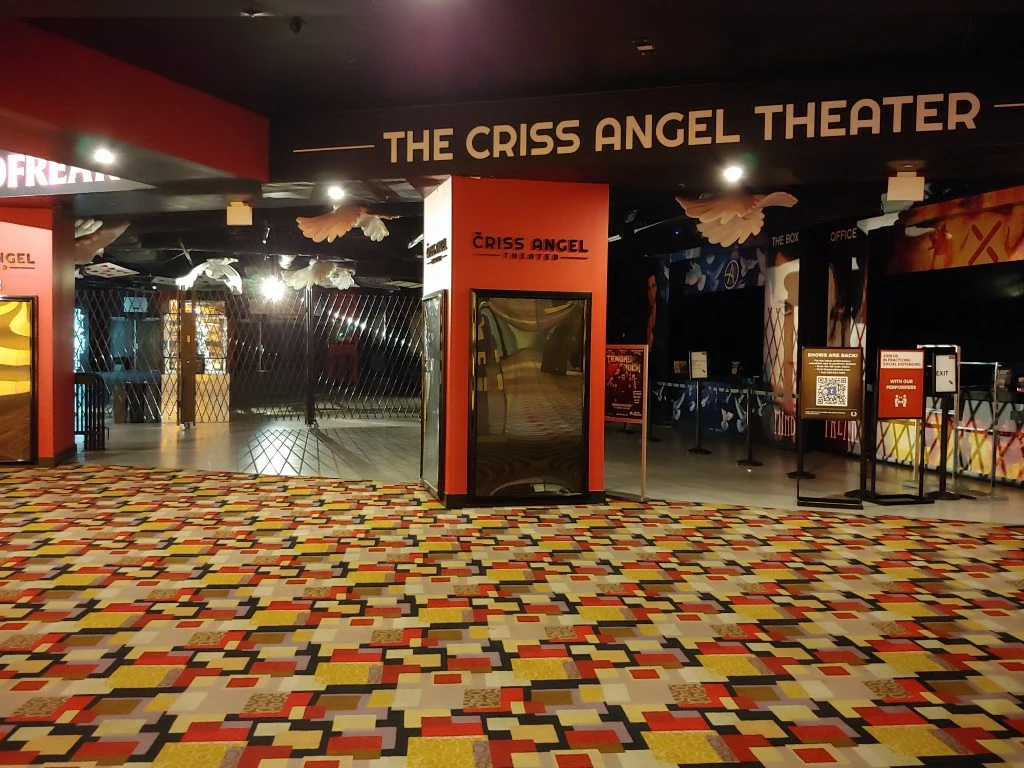 Exciting shows on the horizon at Bakkt Theater comprise of:
Kelly Clarkson Aug 18-19
Godsmack and Staind August 26 at 7pm
Google's Guide to the Indie Rock Journey with Weezer September 1 at 7pm
Jeff Dunham: Not Canceled Yet September 3rd, October 22nd, November 12th, and December 8th - all scheduled for 8pm.
Van Morrison September 6, 8-9 at 8pm
Gloria Trevi September 15 at 8pm
Los Ángeles Azules: Heartwarming Cumbia for the Soul. September 16 at 8pm
90's Pop Tour September 17 at 8pm
Keith Urban Nov 1, 3-4, 10-11, 15, 17, 18 at 8pm
Experience the mesmerizing performances of Miranda Lambert at the unforgettable Velvet Rodeo event. Available showtimes include November 30th, December 2nd-3rd, 7th, 9th-10th, 14th, and 16th at 8 in the evening.
At the Miracle Mile Shops, in the V Theater, guests are treated to a sensational spectacle known as V – The Ultimate Variety Show. This phenomenal performance, held every night at 7pm, combines a myriad of entertainment elements, creating an unforgettable experience. Prepare to be enthralled as you witness a marvelous display of magic, uproarious comedy, awe-inspiring acrobatic skating, and astonishing feats of athleticism. The V Theater truly knows how to captivate its audience, delivering a show that is both diverse and exhilarating.
Additional shows are held at 6:30pm within the premises of the V3 Theater.
Additionally located within the Miracle Mile, Stripper 101 offers an exclusive opportunity for women to learn the art of pole dancing, providing valuable skills while ensuring a lively and enjoyable experience.
Indulging in exquisite cuisine and refreshing beverages at the renowned establishment, Planet Hollywood.
Planet Hollywood boasts nearly twelve dining establishments conveniently located near the casino area, while the Miracle Mile shops offer an array of additional culinary experiences.
Cafe Hollywood – American cafe fare.
Earl of Sandwich – Sandwiches and wraps.
Gordon Ramsay Burger – Burgers.
KOI - A fusion of Japanese and Californian flavors in the culinary realm.
P. F. Chang's – Chinese cuisine.
Pin-Up Pizza - Slices of pizza from New York.
Ringer Bar – Sports bar. Enjoy Pin-up Pizza and a variety of beer options.
Starbucks - Grab your favorite cup of coffee and enjoy a delicious selection of snacks.
Strip House Steakhouse - Semi-formal attire. Delicious steak and seafood dishes.
YOLÖS Mexican Grill - Experience the rich flavors of Mexican food infused with the vibrant tastes of Pacific Rim, South American, and Caribbean culinary traditions.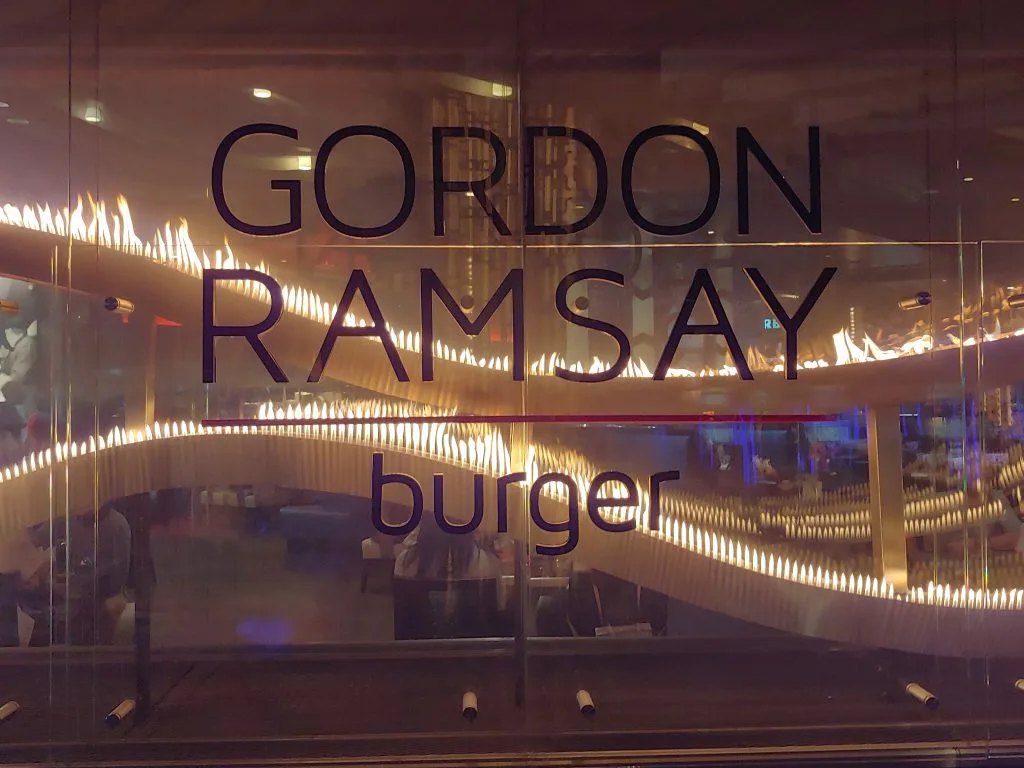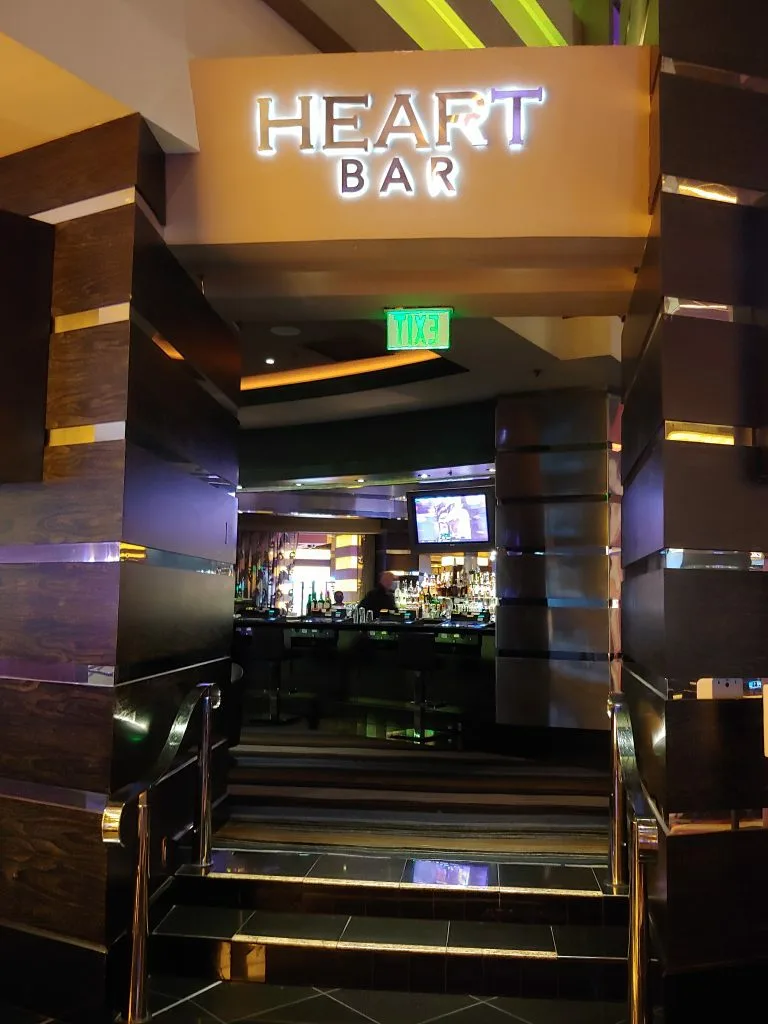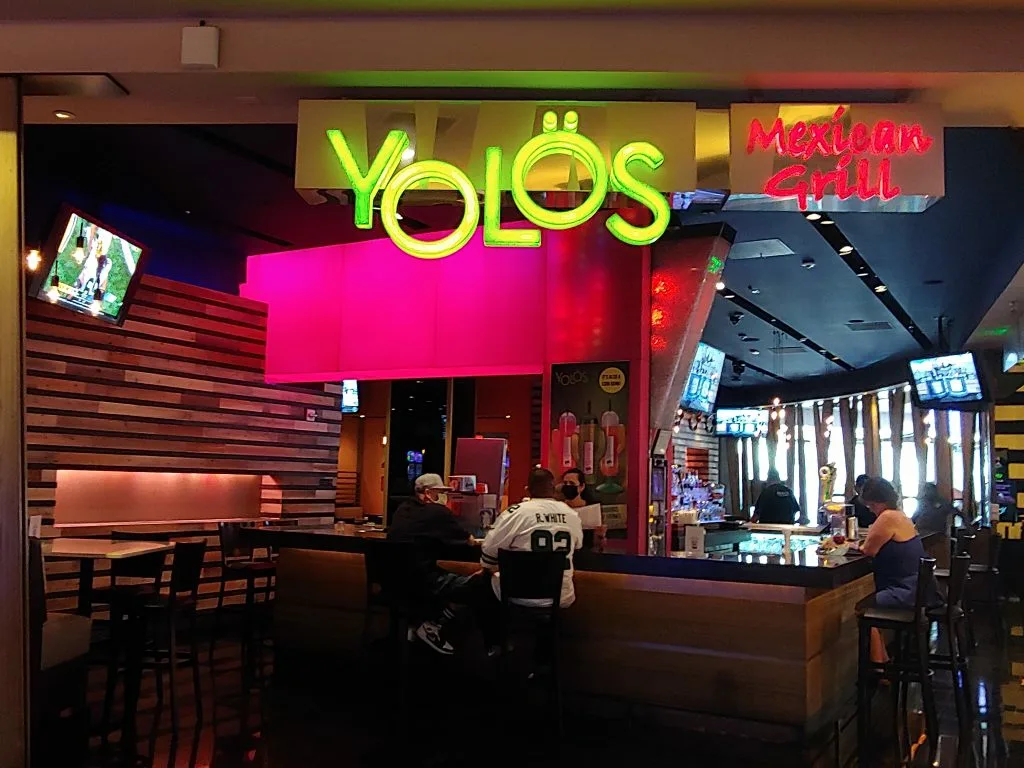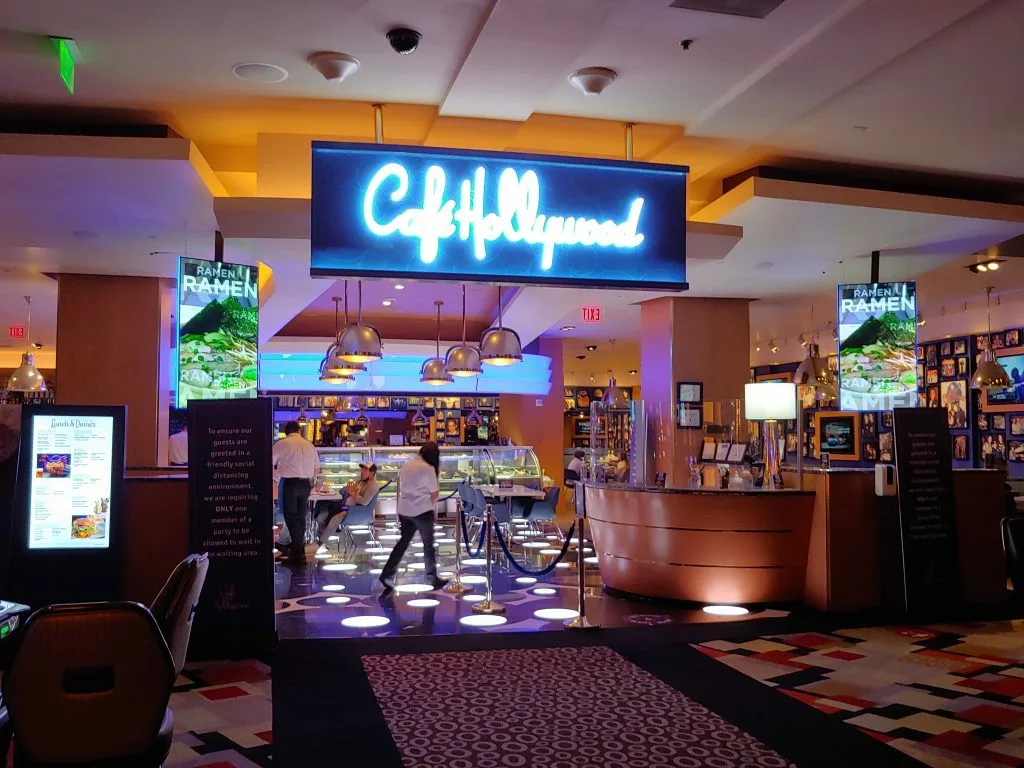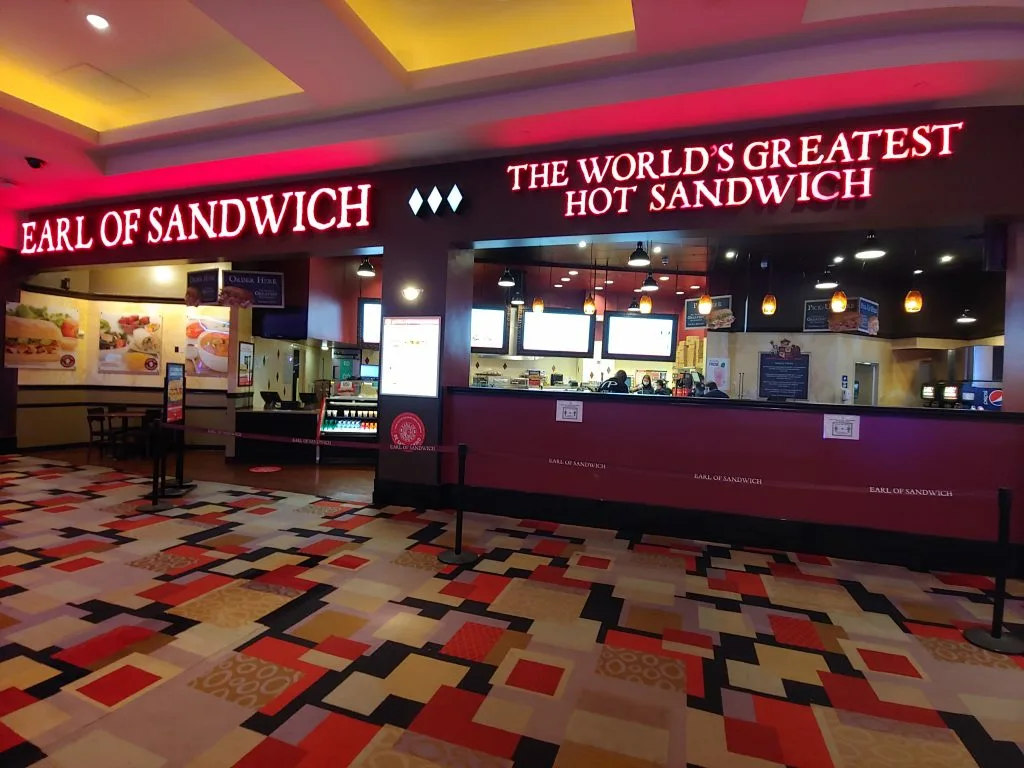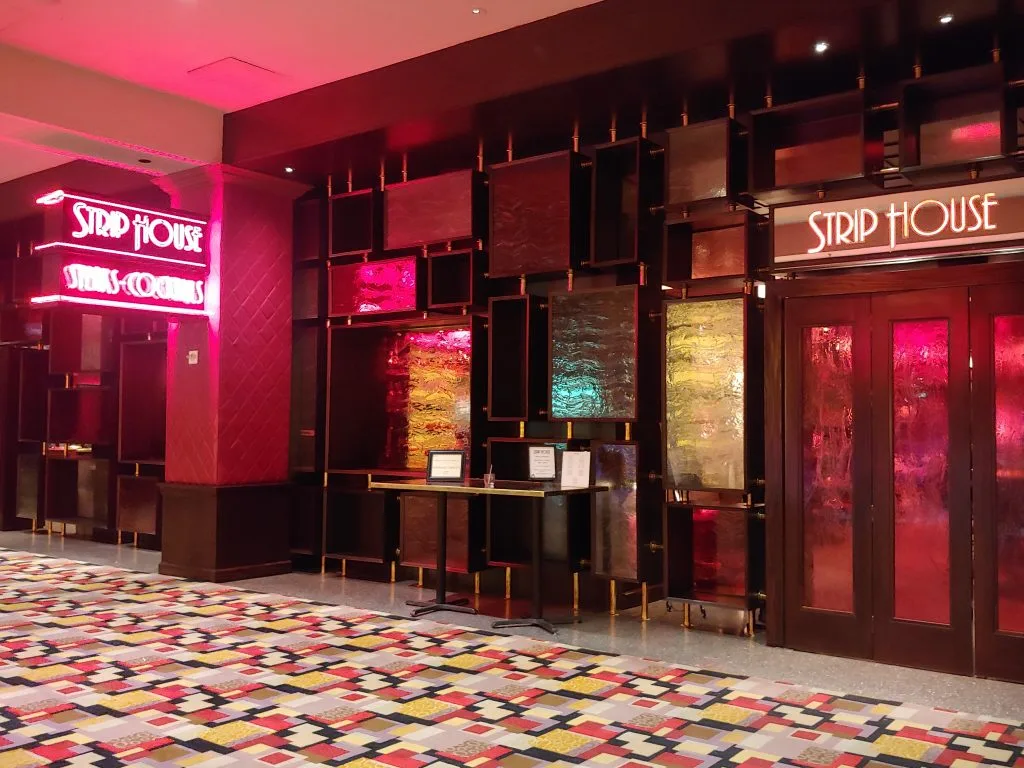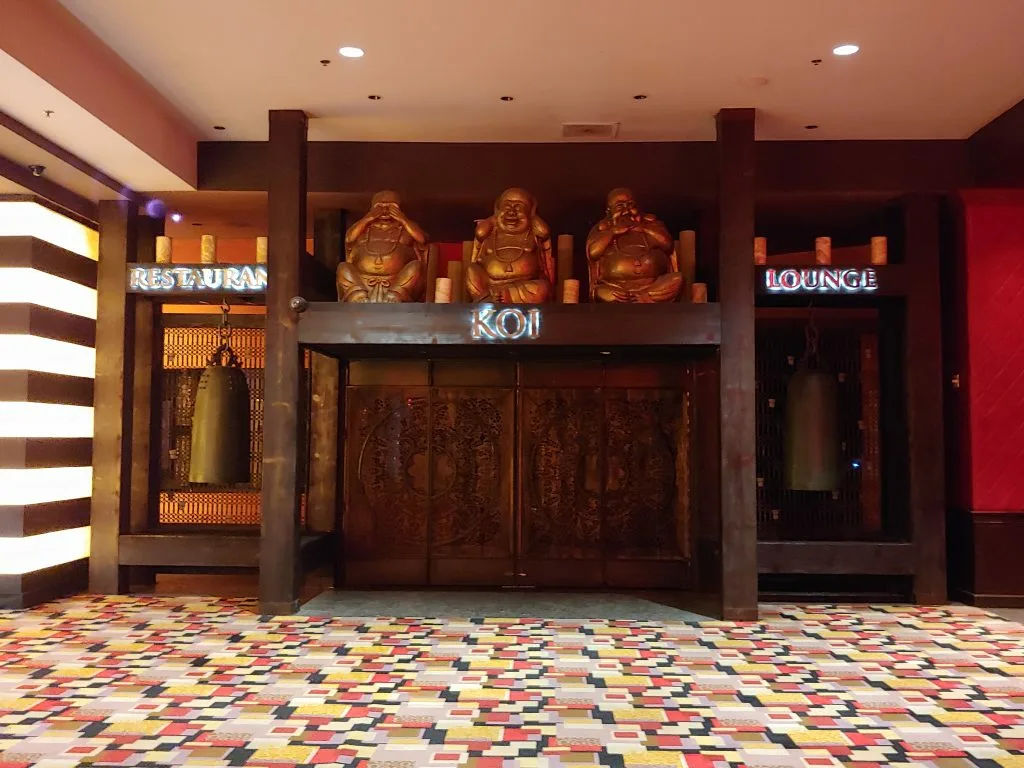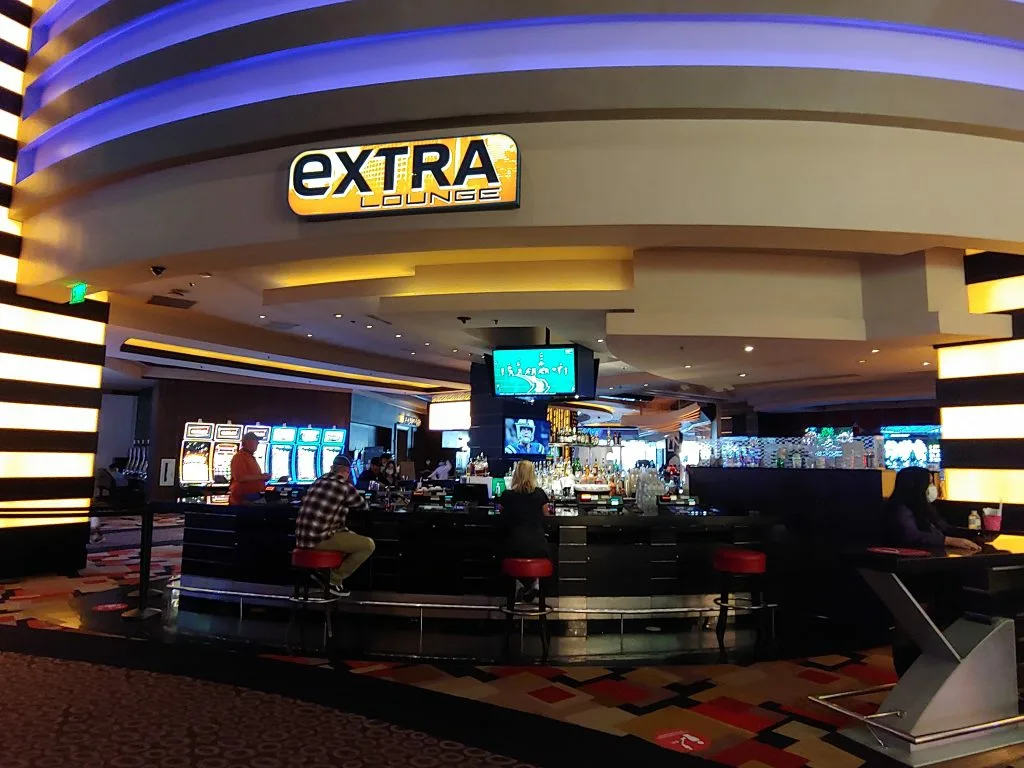 Hotel accommodations
On the 6th floor of this magnificent property, you will find the Scene Pool Deck, a luxurious oasis with a range of amenities to cater to your every need. From shopping at the renowned Miracle Mile to indulging in a rejuvenating spa and salon experience, this place has it all. Stay fit and active at the state-of-the-art fitness center, equipped with top-of-the-line equipment and expert trainers. And when it's time to relax and unwind, head up to the rooftop pools, where you can soak in the sun and take a refreshing dip. As if that wasn't enough, the Scene Pool Deck also boasts an incredible feature - the FlowRider, a professional free-standing wave that will challenge even the most experienced surfers.
Arrival time: 4pm | Departure time: 11am | Additional charge: $49.95 for each night of your stay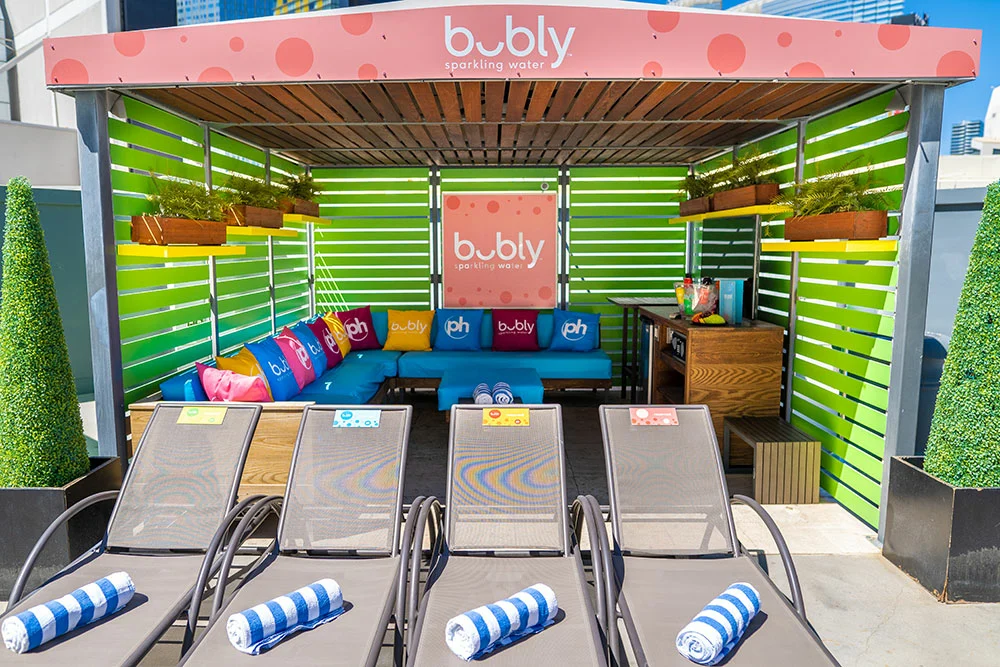 In Planet Hollywood, you'll find a wide selection of rooms, totaling more than 2,500. What's remarkable is that they even offer pet-friendly accommodations, ensuring that your furry friends can join in on the fun. Each room comes equipped with essential amenities such as a dedicated workspace, an in-room safe to keep your valuables secure, an alarm clock to start your day on time, blackout curtains for a restful sleep, an iron and ironing board to keep your attire crisp, and a hairdryer to tame those locks. Rest assured, every detail has been considered to provide you with a comfortable stay.
Our rooms measure 430-450 square feet and are equipped with either a king bed or two queen beds. If you prefer a more luxurious experience, we also offer upgraded rooms and suites for your convenience.
Book a hotel room at Planet Hollywood
Frequently Asked Questions about Planet Hollywood Casino
Does Planet Hollywood pay 3/2 on blackjack?
At Planet Hollywood, the majority of blackjack tables have a 6/5 payout, but there is one specific pit that offers a 3/2 payout. The same 3/2 payout can also be found at the high limit tables.
What types of roulette are dealt at Planet Hollywood?
Planet Hollywood does not offer roulette with just a single zero; their roulette wheels typically have either two or three zeros.
What are the craps odds at Planet Hollywood?
Craps offers a maximum odds of 3-4-5 times, while in Crapless craps, it is multiplied by 1-2-3-4-5 times.
Is there a poker room at Planet Hollywood?
In 2021, Planet Hollywood bid farewell to its poker room.
Is there a sportsbook at Planet Hollywood?
Adjacent to the gaming area, you will find a Caesars Sportsbook ready to cater to your betting needs.
Last updated: June 3, 2023