1 East Fremont Street, Las Vegas, Nevada | Contact: 800-4261906 | Enjoy your stay at the magnificent Golden Gate Casino.
1 Fremont Street is the address of Golden Gate, a historic hotel situated in downtown Las Vegas. Remarkably, it holds the title of being the oldest hotel in the city. Interestingly enough, this establishment has undergone name changes in the past, being known as Hotel Nevada and Sal Sagev, a clever play on words that spells Las Vegas backward.
Golden Gate, a hotel, casino, and bar, offers a unique experience with its collection of just over 100 rooms. While some of these rooms are nestled within the original building, others were added over time, ensuring a diverse range of accommodations for guests. Notably, Golden Gate differentiates itself by not providing amenities on-site. However, this allows visitors to explore the surrounding area and discover local dining options, adding to the charm and excitement of their stay.
The Derek Stevens family owns Golden Gate, along with its sister establishments, Circa and The D.
The casinos located in the heart of Las Vegas' downtown area.
Bet-NV.com relies on financial support from memberships, sponsors, and advertisements. In case you or a loved one is struggling with gambling addiction, please reach out to 1-800-GAMBLER for assistance.
---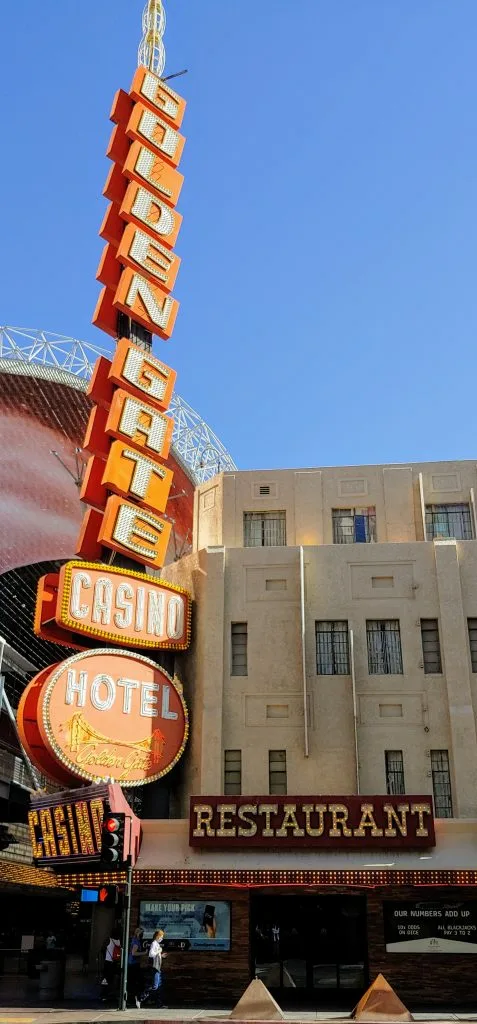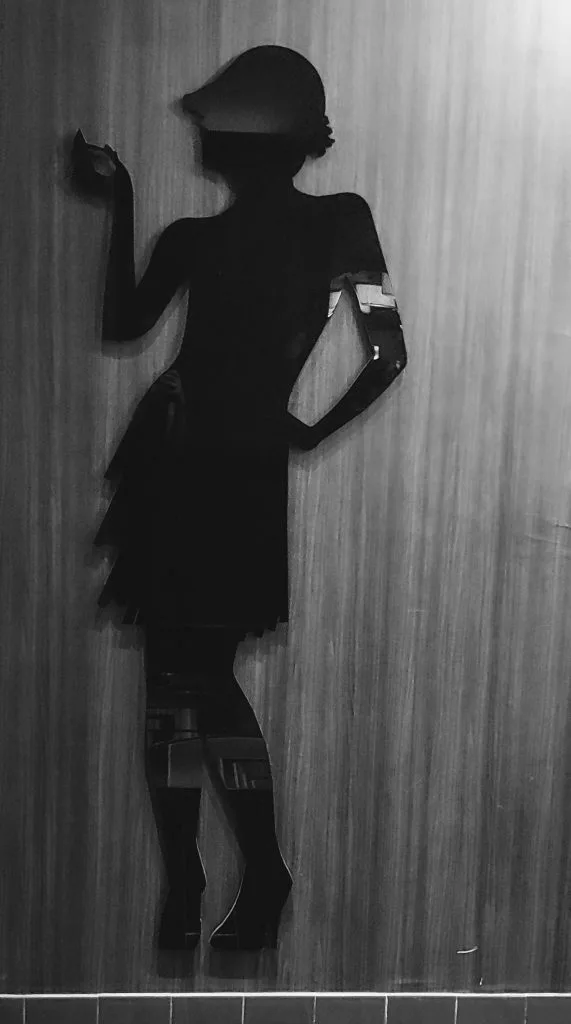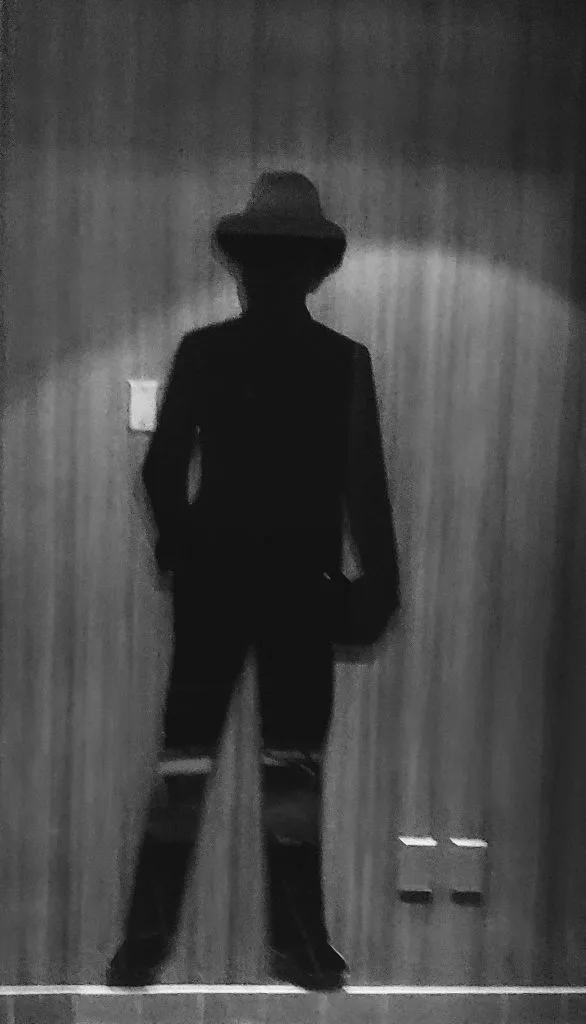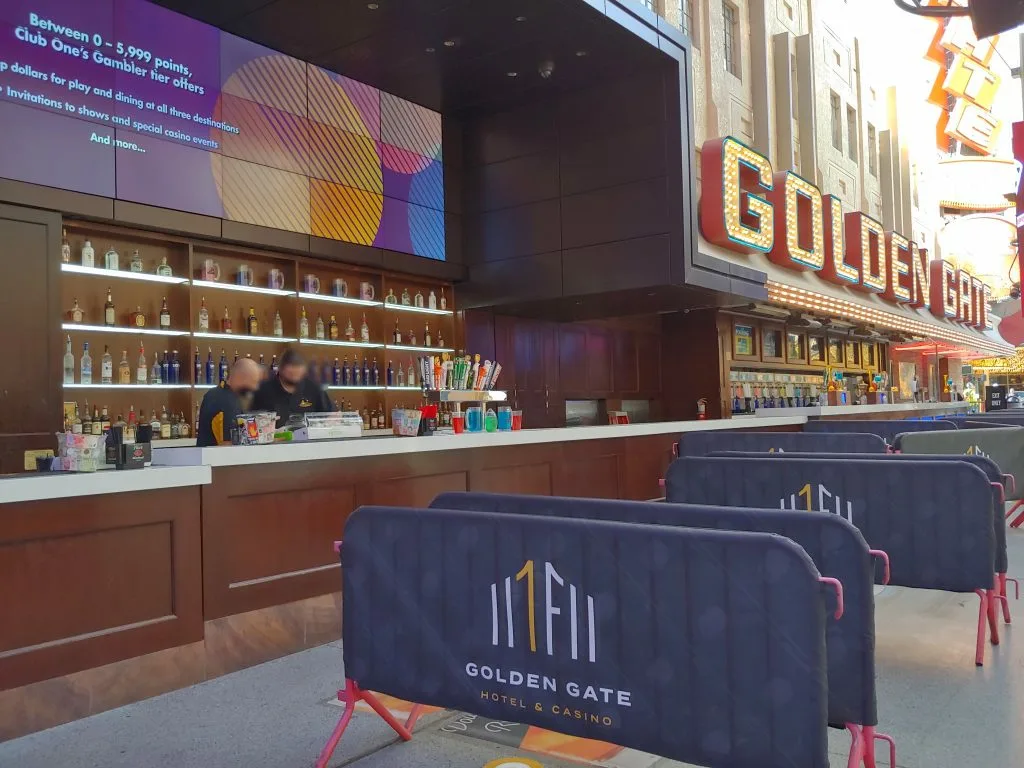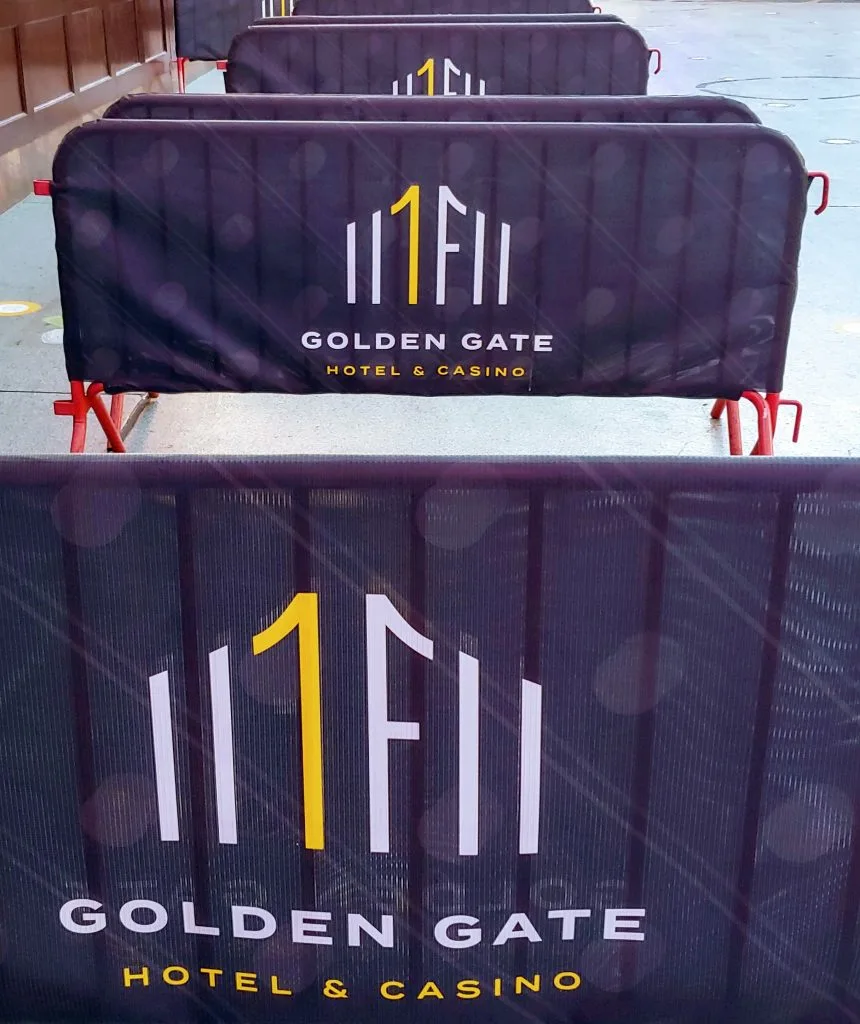 Golden Gate casino
In downtown Las Vegas, you'll find the Golden Gate, a casino with the smallest gaming area around. Stepping inside, you'll be greeted by approximately 350 slot machines and a selection of 20 table games. However, the true highlight of the Golden Gate's casino floor is the Prohibition Bar, a popular spot situated right next to the bustling table game pit. If you're feeling lucky, you can try your hand at a range of video poker machines, offering different denominations from as low as a quarter up to $5. Get ready for a thrilling experience in this compact yet vibrant gambling destination!
Near the casino's east entrance, you could find a sportsbook called Circa. Its viewing area, although modest in size, offered a cozy spot to place bets and enjoy the games. However, in 2023, it sadly closed its doors, leaving behind memories of exhilarating wins and hopeful anticipation. Unlike other establishments, such as Golden Gate, this particular casino did not feature a dedicated poker or bingo room. Instead, it boasted a high limit slot and table game area, located conveniently close to the bustling pit, where players could indulge in their favorite games of chance with elevated stakes and excitement.
The One Club players card is utilized and can be shared between Circa and The D casinos. Golden Gate players can utilize their issued food comps at these other casinos as well.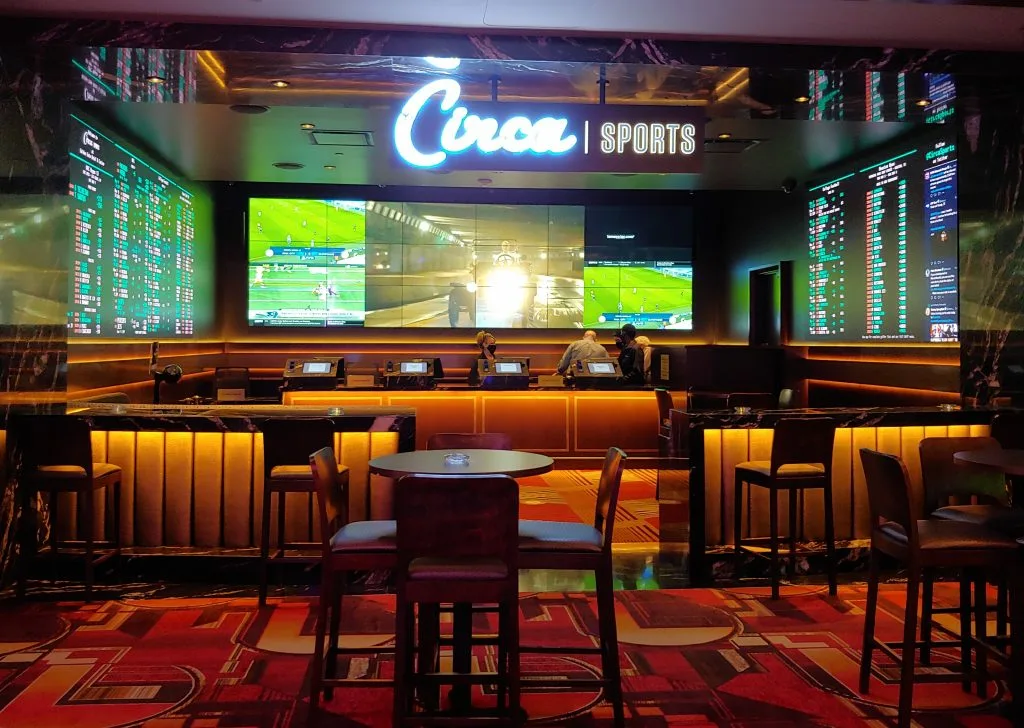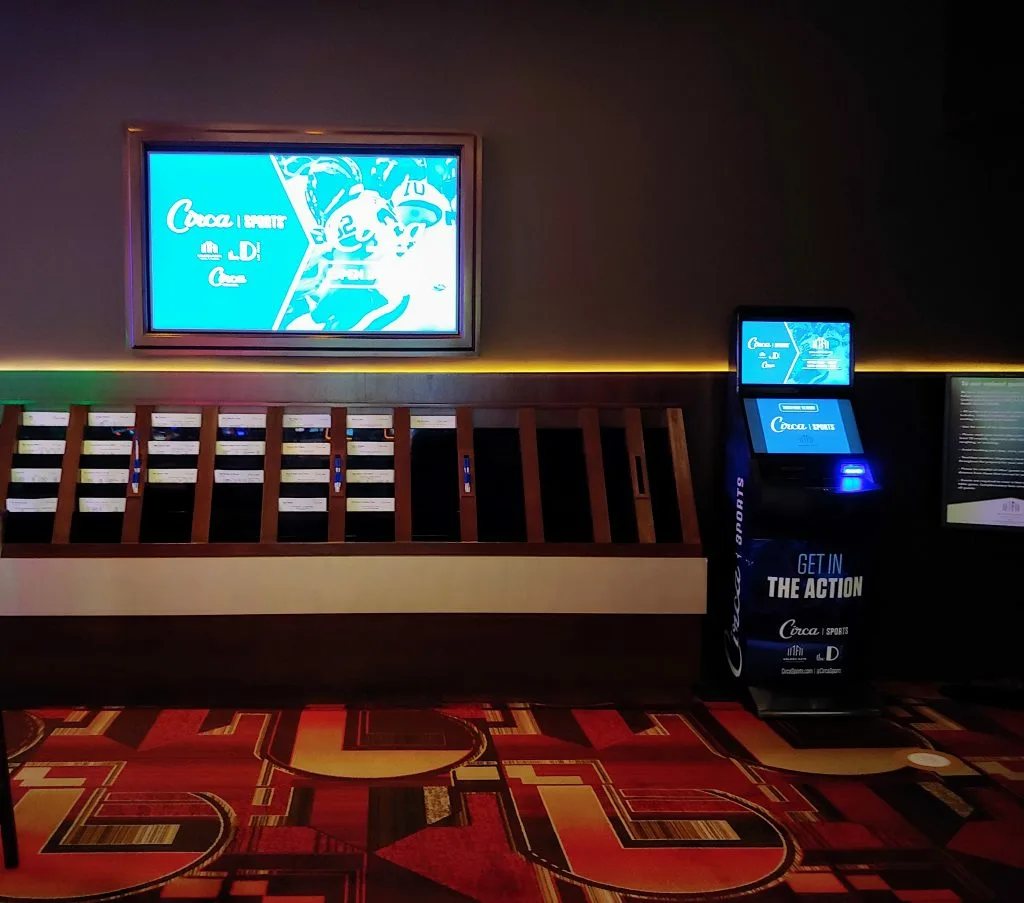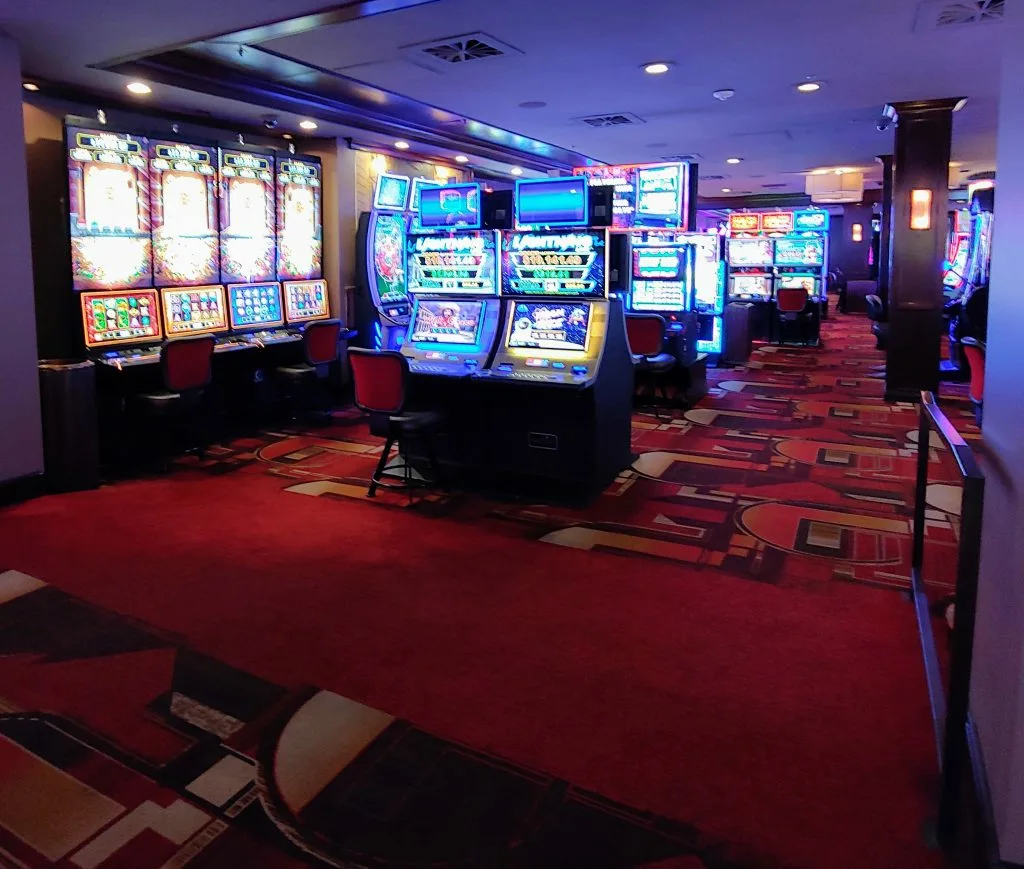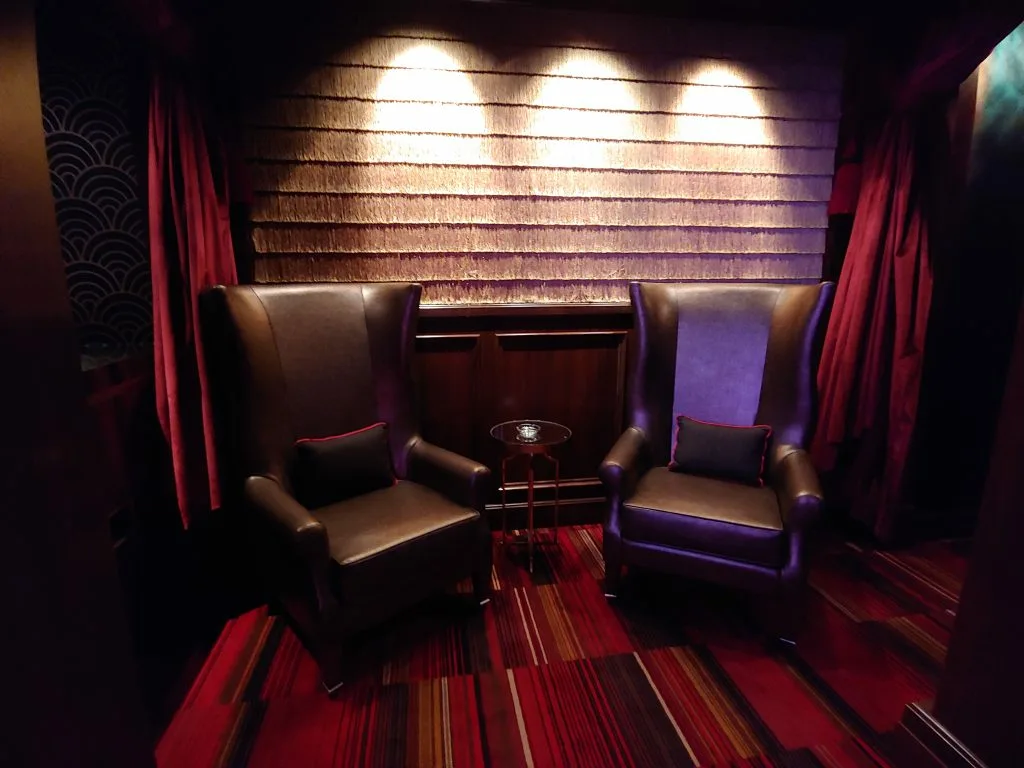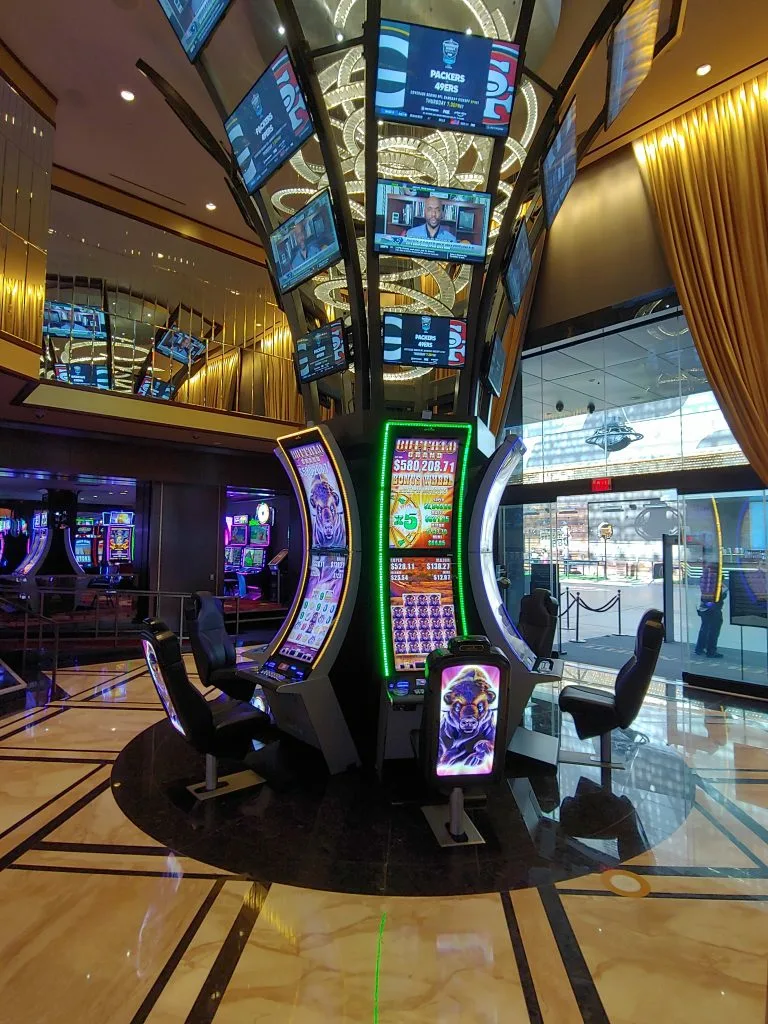 Table games
Golden Gate offers a variety of eight live table games, with blackjack accounting for four of them.
As a member of Bet-NV.com, you can access valuable information about the minimum bets, the best video poker options at various properties, and details about electronic table games. At Golden Gate, all blackjack games pay out at a favorable rate of 3/2. This includes not only the traditional double-deck and six-deck variations, but also the eight-deck and Free Bet Blackjack versions. Apart from blackjack, you can also enjoy other exciting table games such as craps, double zero roulette, Three Card Poker, and Ultimate Texas Hold'em. Join Bet-NV.com to stay informed and make the most of your casino experience.
For as little as $3 per month, you can also gain entry into the realm of Bet-NV.com table game surveys and beyond! Casino Club, Total Access Club, and Bet-NV.com Super Fan members are bestowed with an enhanced level of access to casino property-specific table game surveys. Embrace this opportunity to delve deeper into the intricate world of table games and unlock a wealth of insights!
You can now access Bet-NV.com subscriptions on Gumroad and Patreon, offering the same valuable information on both platforms.

In case of someone struggling with gambling addiction, reach out for support by dialing 1-800-GAMBLER.
Rules for playing blackjack at the Golden Gate casino
In the salon, you'll find the double-deck blackjack game, while a six-deck game is also on offer. Golden Gate Casino features the enticing Free Bet Blackjack option, which pays out at a generous 3/2 ratio. It's worth noting that all blackjack games at Golden Gate follow the rule of hitting on soft 17, allowing players to double down both before and after splitting their hand.
The craps odds at Golden Gate are truly enticing.
Craps offers a 10x odds multiplier, while 12 on the field results in a double payout.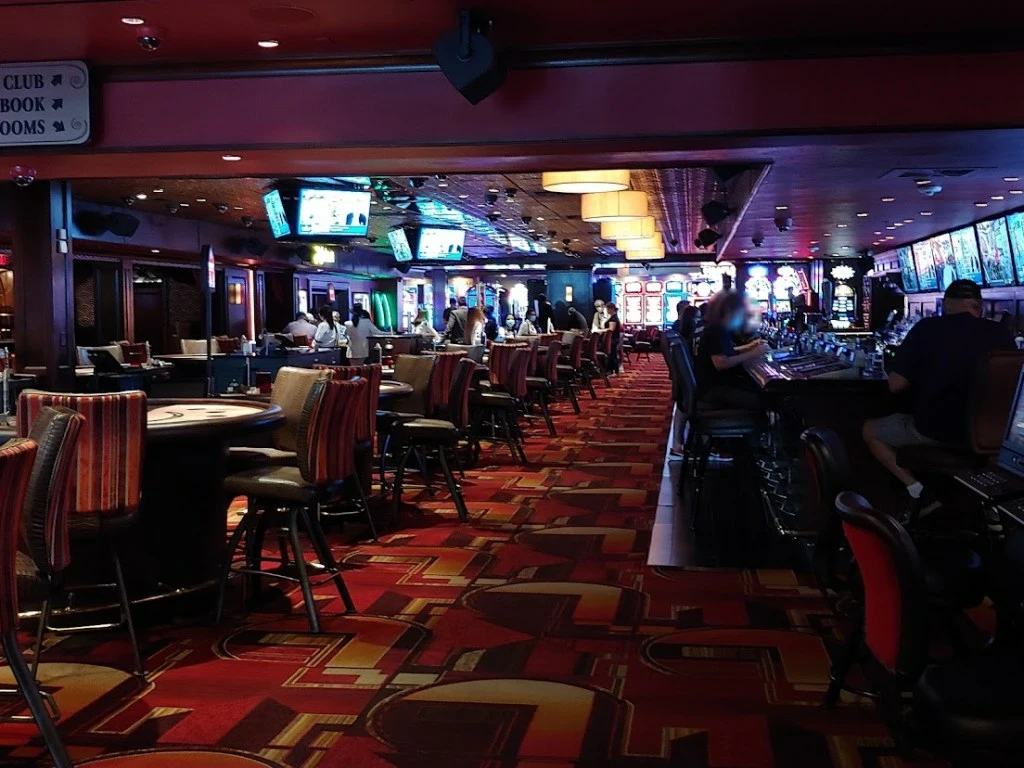 Exciting performances and activities await at the prestigious Golden Gate venue.
Golden Gate does not provide conventional sources of entertainment. The primary highlights encompass the casino, Prohibition Bar, and the Circa sportsbook.
In the bustling downtown area, there is a wide array of entertainment options available to visitors. Although the property itself does not offer live shows, there are numerous activities and performances to enjoy. Downtown offers a vibrant atmosphere with free events like concerts and the mesmerizing Viva Vision light shows on Fremont Street. Immersed in the city's energy, visitors can explore the diverse range of experiences and find something that suits their interests. Whether it's attending a lively concert or being captivated by the dazzling light displays, downtown has something for everyone.
Neonopolis, located at 450 E Fremont Street, is a vibrant and lively destination in the heart of the city.
Located at the crossing of Las Vegas Boulevard and East Fremont, Neonopolis boasts a variety of entertainment options for visitors. One of these is Axehole Vegas, an indoor facility dedicated to the thrilling sport of axe-throwing, which is open every day of the week from 10am until midnight. During hourly sessions, guests have the opportunity to try out an assortment of weapons, ranging from spears and ninja stars to metal throwing cards, shovels, and, of course, the iconic axe. Additionally, for those seeking a more cathartic release, Axehole Vegas provides a smash room, where individuals are granted 15 minutes to unleash their fury and demolish everything in sight.
Downtown Las Vegas is home to the Notoriety Theater, a venue that boasts seven showrooms. Among the array of entertainment options available, one can find comedy shows and a variety of other performances. The duration of these shows usually falls within the range of 75 to 90 minutes, providing ample time for audiences to immerse themselves in the experience. To ensure a smooth and enjoyable evening, the doors to the showrooms open 30 minutes prior to the start of each performance, allowing attendees ample time to settle in and get ready for the show.
Experience the captivating performances at the renowned Notoriety Theater, commencing at 7pm.
Experience the enchantment of Garry & Janine Carson's mesmerizing magic show: Escape Reality. Wednesday – Saturday
Guests can expect a mesmerizing blend of mind-bending tricks, uproarious humor, and ample opportunities to engage with the show, making it a perfect choice for all age groups.
Downtown Comedy Lounge  (21+) Fridays & Saturdays
Performers from America's Got Talent, Last Comic Standing, Comedy Central, and Netflix.
Diva Royale  (18+) Fridays & Saturdays
These fabulous drag performers are ready to mesmerize you with their breathtaking performances, channeling the essence of beloved stars including Nicki Minaj, Dolly Parton, Whitney Houston, Celine Dion, and many others, delivering an unforgettable experience right on stage.
Experience live performances at Notoriety Theater beginning at 8pm.
Chris Brown's Las Vegas experience in rural areas of the United States. (21+) Fridays
Ever since he began his journey in South Texas to his first appearance in Sin City in 2011, Chase Brown has ultimately discovered the ideal destination for his alluring and exhilarating approach.
Scarlet Velvet Cabaret Performance  (18+) Fridays & Saturdays
The Red Velvet Burlesque Show offers a tantalizing blend of timeless elegance and contemporary allure, featuring a captivating range of performances, elaborate burlesque routines, and entertaining cabaret displays.
Experience the captivating performances at Notoriety Theater, commencing at 9pm.
The captivating show featuring Justin Tranz is known as Hip-Nosis. Thursday – Saturday
Justin has performed as the main act in Las Vegas for more than 15 years, featured in Playboy TV's highest-rated show ever, "The Extreme Truth", and made history as the sole hypnotist to present a Broadway Show. This mesmerizing performance is suitable for all audiences.
Hunk-O-Mania  (21+) Fridays & Saturdays
Hunk-O-Mania stands out as an alluring male revue in Downtown Las Vegas, offering a unique and interactive experience for audience members who are invited on stage for a more engaging encounter.
Indulging in exquisite cuisine and refreshing beverages at the iconic Golden Gate
I must say, it's quite remarkable that Golden Gate, among all the bustling Las Vegas casinos, stands out as one of the rare few that doesn't boast any restaurants. It's a peculiar and unique characteristic that sets it apart from the rest. However, it's worth noting that there was a time when Dupar's, an iconic dining establishment, graced its premises. Sadly, that era came to an end in 2017 when Dupar's bid farewell to Golden Gate. Now, if you're still craving the delights of Dupar's, fear not, for their last surviving location in Las Vegas can be found at the Suncoast casino. Although it pains me to inform you that this particular branch no longer offers the beloved old shrimp cocktail special that was once a highlight at Golden Gate. Times change, my friend, but there's always something new and exciting to explore in this vibrant city.
Hotel accommodations
During our stay at the Golden Gate hotel, we were greeted by its modest size, encompassing approximately 100 rooms. Despite its small scale, we found ourselves faced with a peculiar experience. The noise levels within the premises seemed to exceed our expectations, leaving us desiring a more tranquil ambience. This sentiment was further compounded upon stepping foot into our assigned bathroom, which, to our astonishment, showcased what could only be described as the epitome of outdatedness. Never before had we encountered such antiquated fixtures and decor in any other Las Vegas hotel room. However, it is worth noting that beyond this peculiar juxtaposition, the room overall maintained a commendable level of cleanliness, and its design possessed a relatively modern aesthetic.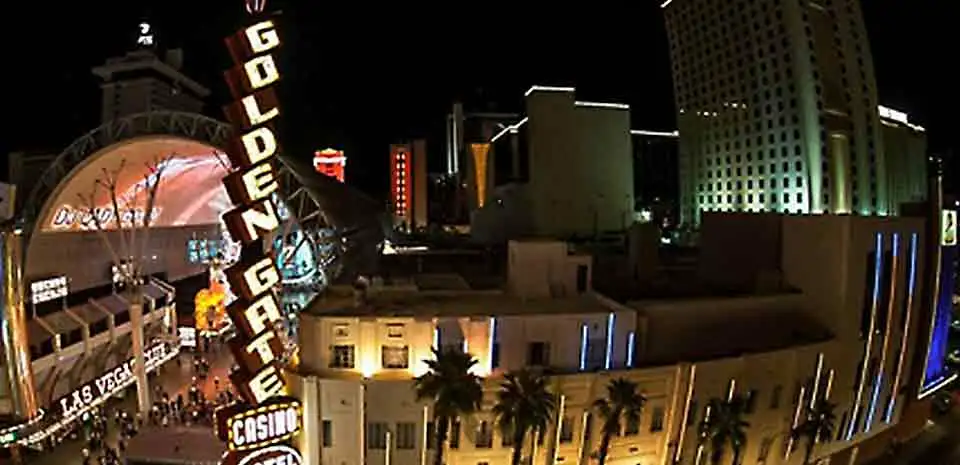 On the second floor, overlooking the casino and facing the lively Fremont Street Experience, our room offered an exciting view. However, should you choose to remain here, it is advisable to opt for higher floors that are situated away from the bustling epicenter. These upper levels may provide a more peaceful and fortuitous stay.
During check-in, we were provided with the option to receive earplugs, but we politely refused. However, it might be advisable for you to accept them, as a precautionary measure in case you encounter any noise disturbances in the room.
Book a hotel room at the iconic Golden Gate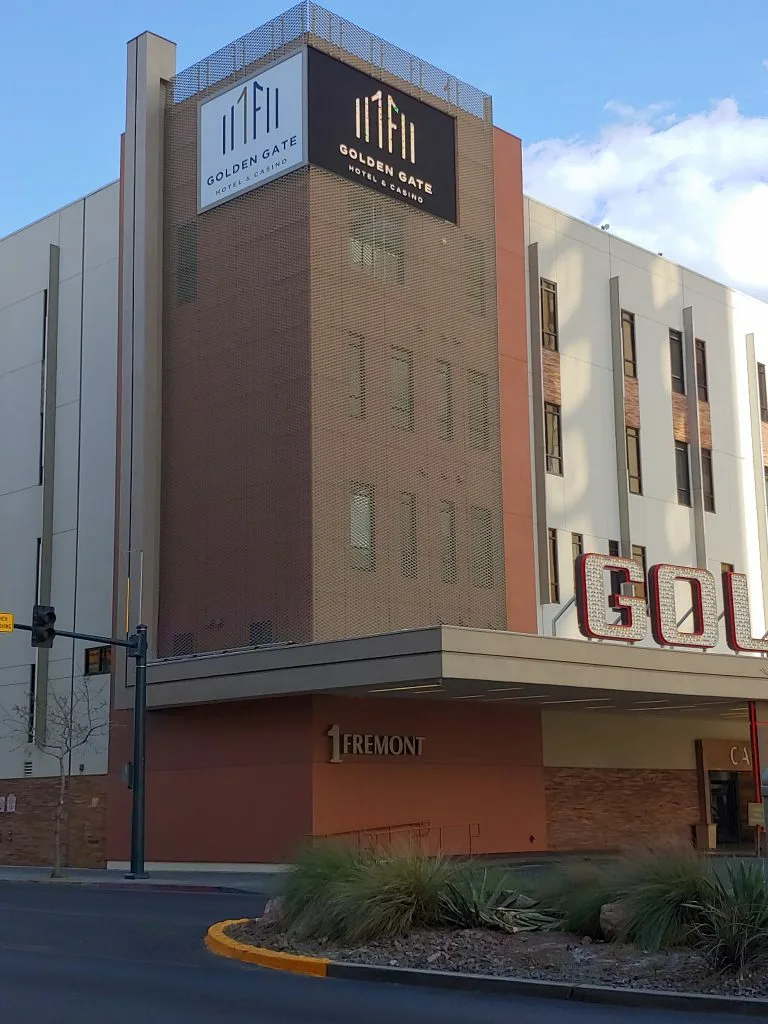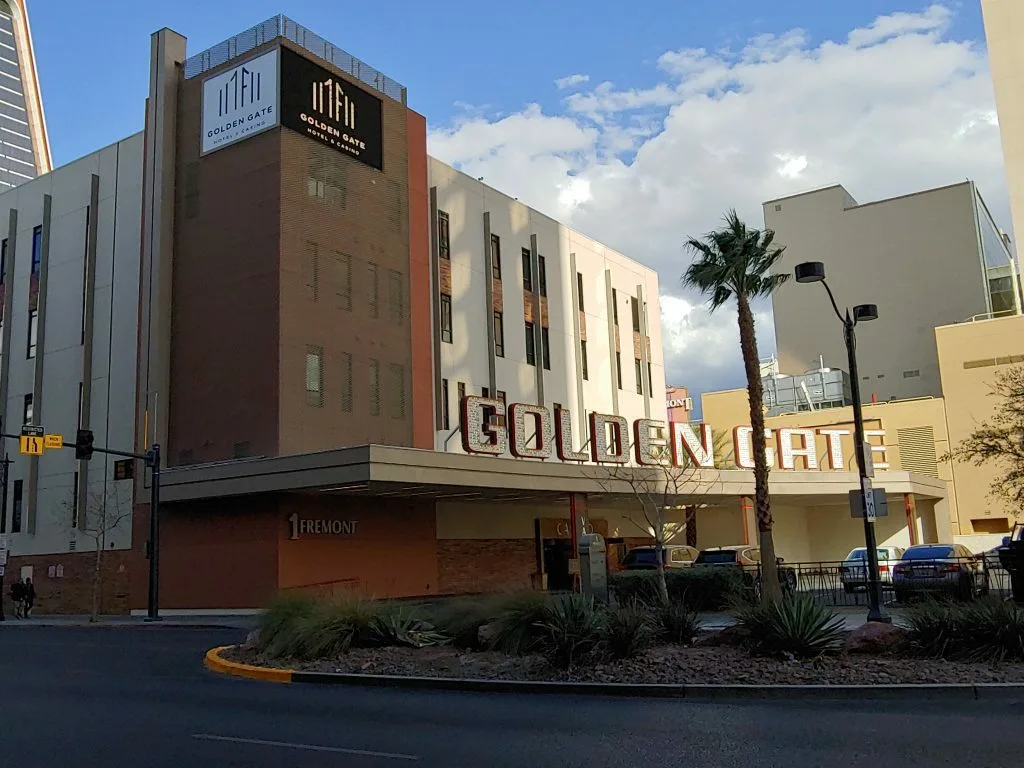 Frequently Asked Questions about Golden Gate Casino.
What restaurants are at Golden Gate casino?
Golden Gate lacks dining establishments.
What is the standard minimum bet for Golden Gate table games?
The majority of table games at Golden Gate Casino require a minimum bet of $10.
What is the best video poker game at Golden Gate?
There are a couple of banks on the casino floor that offer the most outstanding Golden Gate video poker experience, featuring 8/5 Bonus Poker and three exciting progressive jackpots.
What is the best video poker game at Golden Gate's Prohibition Bar?
For an exceptional video poker experience, head to Prohibition Bar and try your luck with the 8/6 Bonus Poker Deluxe game. By betting five coins and employing flawless strategy, you can expect an impressive return rate of 98.49%.
What are the craps odds at Golden Gate casino?
Golden Gate provides a fantastic opportunity to enjoy Craps with a remarkable 10x odds option.
Is there a high limit table game room at Golden Gate?
Golden Gate features a high limit salon with a total of three blackjack tables available for players.
What casino players card is used at Golden Gate?
The One Club players card is utilized by Golden Gate and is also shared with Circa and The D.
Is there a sportsbook at Golden Gate?
Golden Gate houses a Circa Sportsbook within its premises.
The most recent update on August 3, 2023 was provided by William Stevens.