3300 South Las Vegas Boulevard, Las Vegas, Nevada | Dial 800-944-7444 for assistance | Discover the hidden gems at Treasure Island
On October 26, 1993, the curtains unfurled and Treasure Island made its grand debut, captivating audiences with its enchanting allure. Crafted under the visionary genius of Steve Wynn, this magnificent masterpiece unfolded before the world's eyes. Over time, the winds of change swept through the corridors of fate, and the property found itself embraced by the warm embrace of MGM Resorts, the very company that nurtures its legacy today. However, amidst the tempestuous storm of the Great Recession, MGM Resorts made the difficult decision to part ways with this beloved treasure, allowing it to find a new home under the stewardship of Phil Ruffin, who also holds the reins of the legendary Circus Circus.
Treasure Island is conveniently located to the north of the Strip, with a tram linking it to the Mirage. Visitors can enjoy complimentary parking at Treasure Island.
Unfortunately, Treasure Island no longer offers a poker room since it shut down in August 2018. Those looking for poker action can find it nearby at the Venetian and Wynn casinos.
At Treasure Island, you'll find a plethora of options to cater to your accommodation needs, with nearly 3000 hotel rooms available. What's more, you'll have the opportunity to enjoy yourself at various bars equipped with video poker, as well as indulge in the excitement of over 1000 slot machines and 42 table games. Additionally, you'll be thrilled to discover two stadium devices where you can experience the thrill of live events. One of the highlights of Treasure Island is its independent Las Vegas sportsbook, which offers a unique betting experience. However, it's worth noting that there isn't a mobile sports betting app available at the moment.
Additional Casinos on the Las Vegas Strip.
Bet-NV.com relies on its community's memberships, sponsors, and advertisements for support. Remember, if you or someone you know struggles with gambling, reach out to 1-800-GAMBLER for help.
---
Treasure Island casino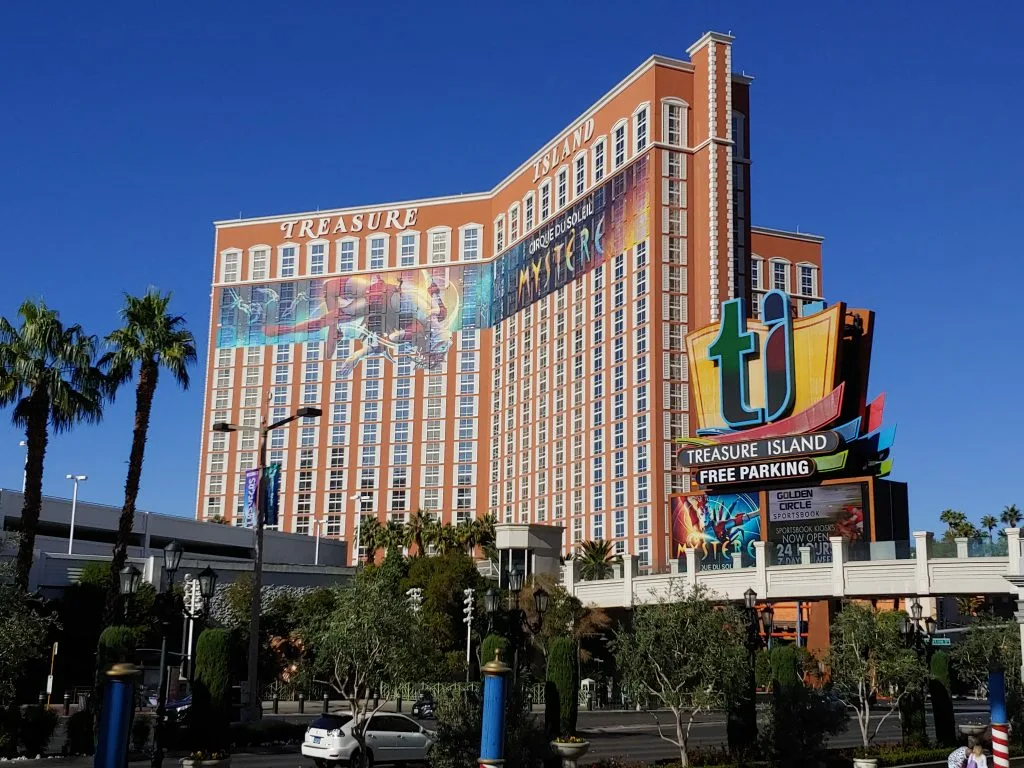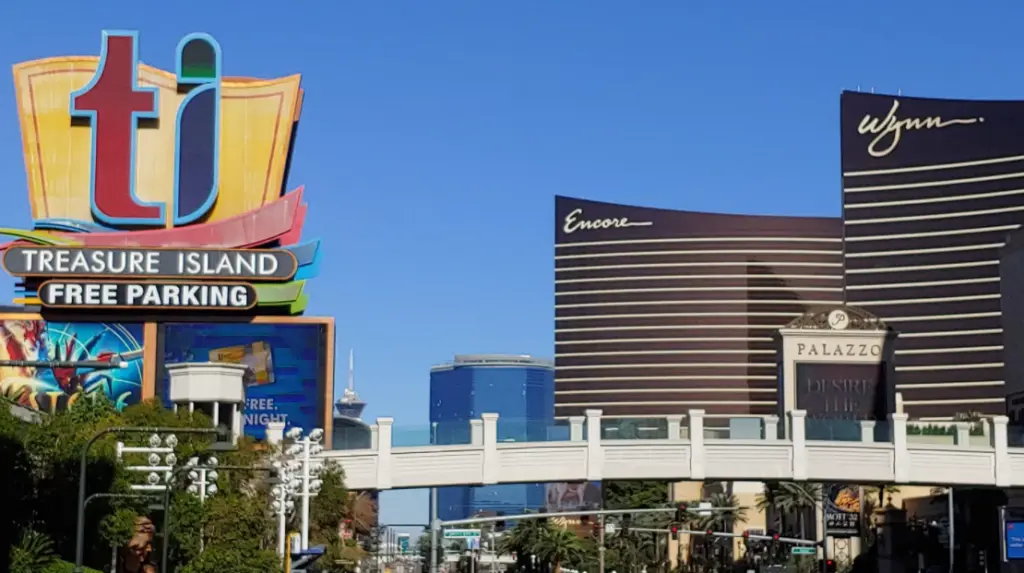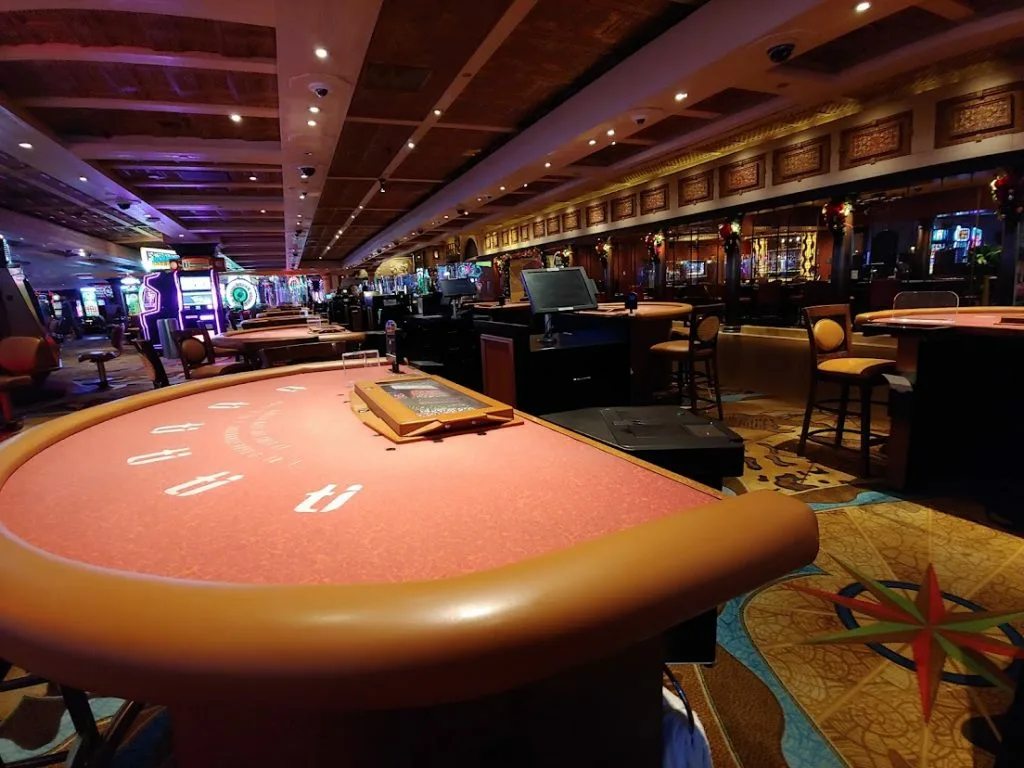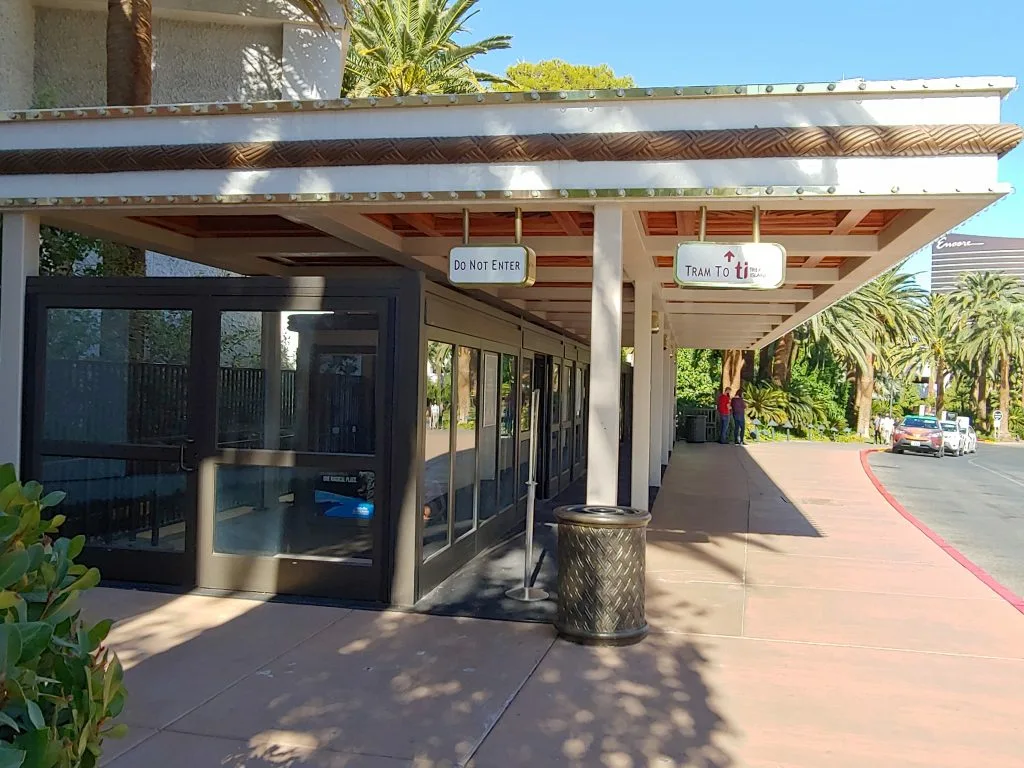 Table games
Treasure Island boasts a diverse array of 42 table games, catering to the discerning tastes of its esteemed patrons. With an extensive selection that encompasses beloved classics such as baccarat, blackjack, craps, and roulette, as well as exciting variations like Let it Ride, pai gow poker, Three Card Poker, and Ultimate Texas Hold'em, there is something to captivate every gambler's interest. Whether you are a seasoned player or a novice trying your luck, the minimum bet for most games begins at a reasonable $10, ensuring an accessible and thrilling experience for all.
Treasure Island, located in Las Vegas, boasts a unique selection of exciting casino games. As I explored the vast expanse of the stadium, I couldn't help but notice two magnificent machines beckoning me to try my luck. These state-of-the-art devices offer a thrilling array of options, including baccarat, blackjack, craps, double zero roulette, and the exclusive video Three Card Poker. It's worth mentioning that Treasure Island stands alone in Las Vegas, being the sole casino to feature this captivating version of Three Card Poker on their video screens.
Experience the thrill of live craps with a generous 3-4-5 times odds. Watch your excitement triple with the field bet payout. For an affordable yet rewarding option, try stadium craps with a low $3 minimum and the chance to double your odds.
Treasure Island offers a variety of roulette games, including the standard double zero variant. For busier times, they also have European Roulette and the unique triple zero version available.
When it comes to finding the best bang for your buck in Las Vegas, look no further than Treasure Island. They have mastered the art of offering unparalleled value for blackjack enthusiasts on the iconic Las Vegas Strip. What sets them apart is their 3/2 stadium game that starts at an incredibly affordable $1. Even during slower hours, you can still enjoy the thrilling experience of live 3/2 blackjack tables for as low as $10. At Treasure Island, they understand the importance of providing players with a variety of options. That's why they offer double-deck blackjack, which allows you to double down before and after splitting. This unique feature adds an extra layer of strategy and excitement to your gameplay. For those who prefer a six-deck game, Treasure Island has you covered. Not only do these tables offer surrender, but they also allow you to re-split aces, making it an ideal choice for avid blackjack players. Now, let's talk about the payouts. At Treasure Island, all the aforementioned tables pay out a generous 3/2 ratio. However, it's important to note that the single deck tables do have a slight deviation. They offer a 6/5 payout, which is still decent, but not as favorable as the other options available. So, whether you're a seasoned pro or a beginner looking to try your luck, Treasure Island is undoubtedly the place to be. With their unbeatable value, diverse table options, and thrilling gameplay, you're guaranteed to have an unforgettable blackjack experience that won't break the bank.
Blackjack at the casino has a soft 17 rule, while in the salon, the game stands on soft 17. The room is exclusively accessible during peak hours.
For as little as $3 per month, you can also get detailed access to table game surveys by casino property, just like the members of Casino Club, Total Access Club, and Bet-NV.com Super Fan. Joining these exclusive clubs will grant you the privilege of exploring comprehensive information about various table games in Bet-NV.com. Don't miss out on this opportunity to enhance your understanding of the exciting world of casinos and make informed decisions while playing your favorite games. Subscribe today and unlock a wealth of knowledge at your fingertips.
Discover the convenience of accessing Bet-NV.com subscriptions via Gumroad and Patreon, where you'll find a wealth of valuable information.

Should you or anyone you are acquainted with be faced with a gambling addiction, please reach out to 1-800-GAMBLER for assistance.
Enjoyment and amusement at the Island of Hidden Riches
I am delighted to share some fascinating information about Mystère, the inaugural Cirque du Soleil show in Las Vegas. With a cast of 67 talented artists from around the world, this production promises a captivating experience like no other. Mystère, known for its family-friendly appeal, brilliantly incorporates all the iconic elements that have made Cirque du Soleil a world-renowned spectacle. It is no wonder that this show has become a must-see attraction on the vibrant Las Vegas Strip. For your convenience, two shows are held every night from Friday to Tuesday, at 7pm and 9:30pm.
The Strip's newest superhero attraction, the Marvel Avengers STATION Interactive Exhibit, is a must-visit. This hands-on experience offers guests not only numerous photo opportunities but also a deep dive into the Tactical Intelligence Operative Network. Immerse yourself in the world of the Avengers as you explore Bruce Banner's lab, marvel at Captain America's uniform and shield, and examine the formidable shape-shifting aliens, the Chitauri, from the Battle of New York. And if you're feeling brave, attempt to lift Thor's hammer and prove your heroism. Remember, the exhibit operates daily from 11am to 5pm, ensuring you have ample time to unleash your inner hero.
Colin Quinn's upcoming show at the Treasure Island Theatre is scheduled for November 10th at 9pm.
Indulging in delicious cuisine and refreshing beverages on the beautiful Treasure Island experience.
At Treasure Island, you'll find a variety of dining options to suit every taste. Whether you're in the mood for a quick bite or a luxurious steakhouse experience, the island has it all. From the bustling food court with its tempting array of quick bites to the elegant and refined ambiance of the upscale steakhouse, there is something for everyone. Moreover, the casual restaurants offer a diverse selection of cuisine, ensuring that you'll never run out of options to satisfy your cravings. With such a wide range of choices, dining at Treasure Island is truly a culinary adventure.
The Coffee Shop - Relaxed attire for vacation. Delicious and comforting cuisine.
Food Court – Quick bites.

Malena's Yogurt Plus
Popeyes
Starbucks

Gilley's BBQ - Dress in cowboy attire for an ultimate experience. Savor the flavors of juicy steaks, mouthwatering ribs, succulent chicken, and delectable BBQ.
Golden Circle Sportsbook & Bar is a popular establishment known for its sports betting and lively atmosphere. - Laid-back. Enjoy delicious bar food and a wide selection of craft beers.
Phil's Steak House - High-end. Premium cuts of meat and oceanic delicacies.
Pho – Vietnamese - Relaxation attire. Delectable Vietnamese food.
Pizzeria Francesco's – Relaxed. Individual pizza servings.
Seafood Shack – From informal to sophisticated. An array of seafood and pasta dishes.
Señor Frog's - Relaxed. Authentic Mexican food. Offers a view of the iconic Las Vegas Boulevard.
Hotel accommodations
Arrival time: 3pm | Departure time: 11am | Additional fee: $41 per night
At Treasure Island, guests can enjoy a range of amenities throughout their stay. With a total of 2,885 guestrooms and suites, there is plenty of accommodation to suit every preference. One of the main highlights is the outdoor pool, which is heated and open to hotel guests. Whether you're visiting during the summer or winter, you can take a refreshing dip and relax in the pool area. Additionally, the pool has seasonal operating hours, so you can plan your swim accordingly. Furthermore, if you're in need of some pampering, the hotel offers spa and salon services. Whether you want a rejuvenating massage or a stylish haircut, the professional staff will ensure you leave feeling refreshed and looking your best.
Upgraded rooms and suites are available, offering an enhanced experience for guests. These accommodations boast additional amenities and luxurious features. Within each room, you will find essential appliances such as a refrigerator, ensuring your refreshments stay cool and easily accessible. For your peace of mind, an in-room safe is provided to keep your valuables secure. Additionally, an iron and ironing board are conveniently available, allowing you to maintain a polished appearance throughout your stay. And, of course, a hairdryer is provided to ensure you can effortlessly style your hair before heading out. The deluxe rooms, measuring 400 square feet, provide ample space for relaxation and comfort. You have the option to choose between a single king-sized bed or two queen beds, catering to your specific needs. No matter which room type you select, rest assured that every effort has been made to provide a delightful and convenient stay for all guests.
Book accommodations at Treasure Island
Frequently Asked Questions about Treasure Island Casino
Does blackjack pay 3/2 at Treasure Island?
At Treasure Island, you'll find that all the blackjack tables, whether they're double-deck or six-deck, offer a generous 3/2 payout. Even the stadium game follows this standard. However, if you're looking for single deck blackjack, be aware that the only tables at Treasure Island that pay 6/5 are those of this particular variation.
What are the craps odds at Treasure Island?
The odds available at the live craps table are up to 3-4-5 times, while stadium craps offers double odds.
What types of roulette are dealt at Treasure Island?
During busier hours, a triple zero roulette table opens in the pit at Treasure Island, which is predominantly double zero. Additionally, in the high limit salon, there is a European Roulette table available.
Is there a poker room at Treasure Island?
The poker room at Treasure Island was shut down in August 2018, and now, the nearest one can be found at Venetian, just across Las Vegas Blvd.
Last updated: May 30, 2023