12 E Ogden Ave, Las Vegas, NV | 702-385-1222 | Discover the California Casino
I like to refer to this particular property as The Cal. It's quite a popular spot, offering a variety of entertainment options. Inside, you'll find approximately 900 slot machines and 20 table games, ensuring that there's something for everyone's gaming preferences. Additionally, there's a selection of about 30 coin video poker machines, conveniently situated near the Ogden entrance and close to the front desk. When it comes to dining, The Cal doesn't disappoint. There are three fantastic restaurants to choose from, each offering a unique culinary experience. If you have a sweet tooth, you'll be delighted to know that there's also an ice cream shop and a chocolate shop, perfect for indulging in delicious treats. And if you're looking to stay overnight, The Cal has a hotel that provides comfortable accommodations for its guests. Lastly, for those in need of a venue for special events or conferences, The Cal offers a convention space that can accommodate a variety of gatherings.
The casinos located in the heart of Las Vegas' downtown district
Bet-NV.com receives support from its members, sponsors, and through advertising. In case you or someone you're acquainted with experiences issues with gambling, please reach out to 1-800-GAMBLER.
---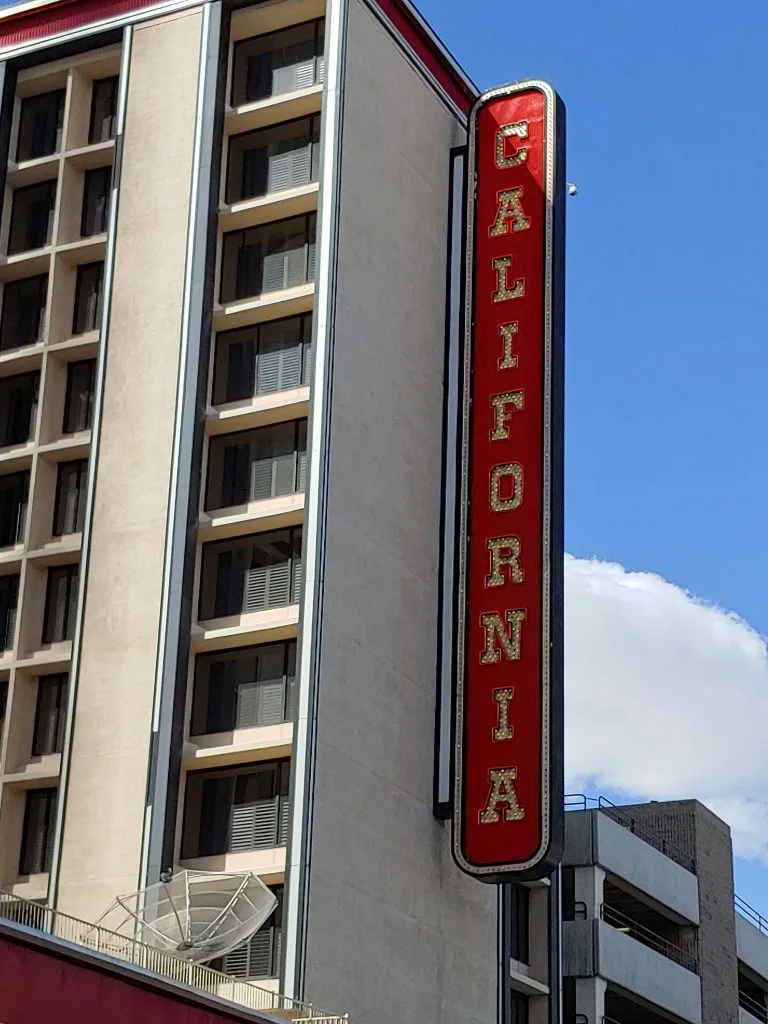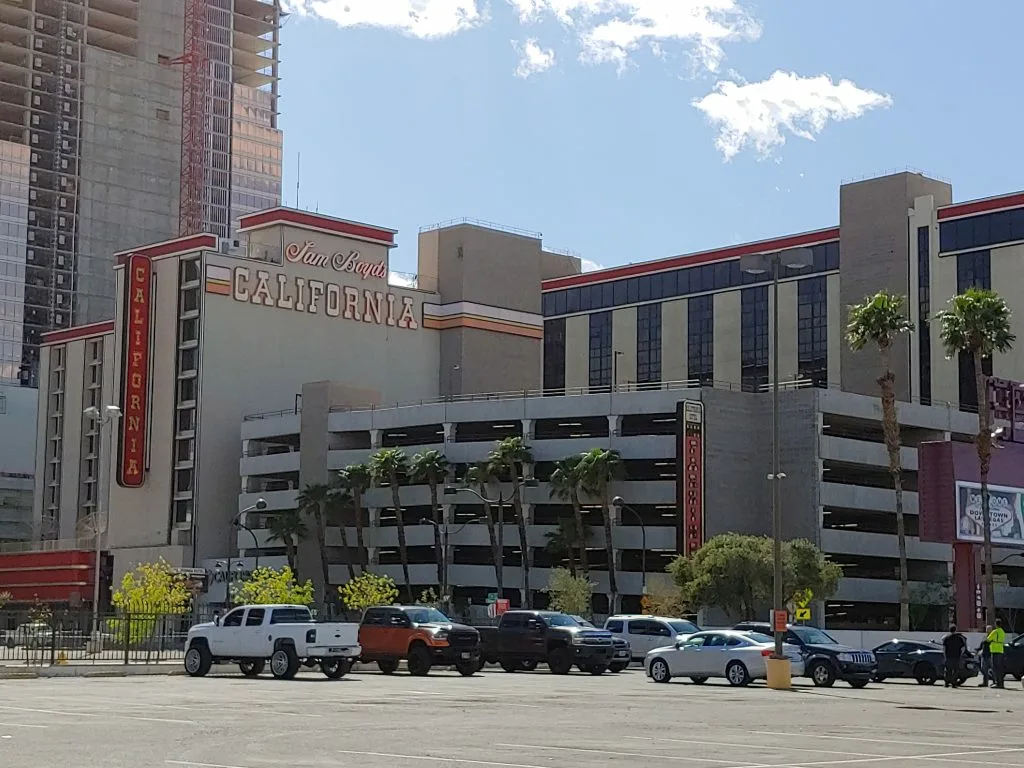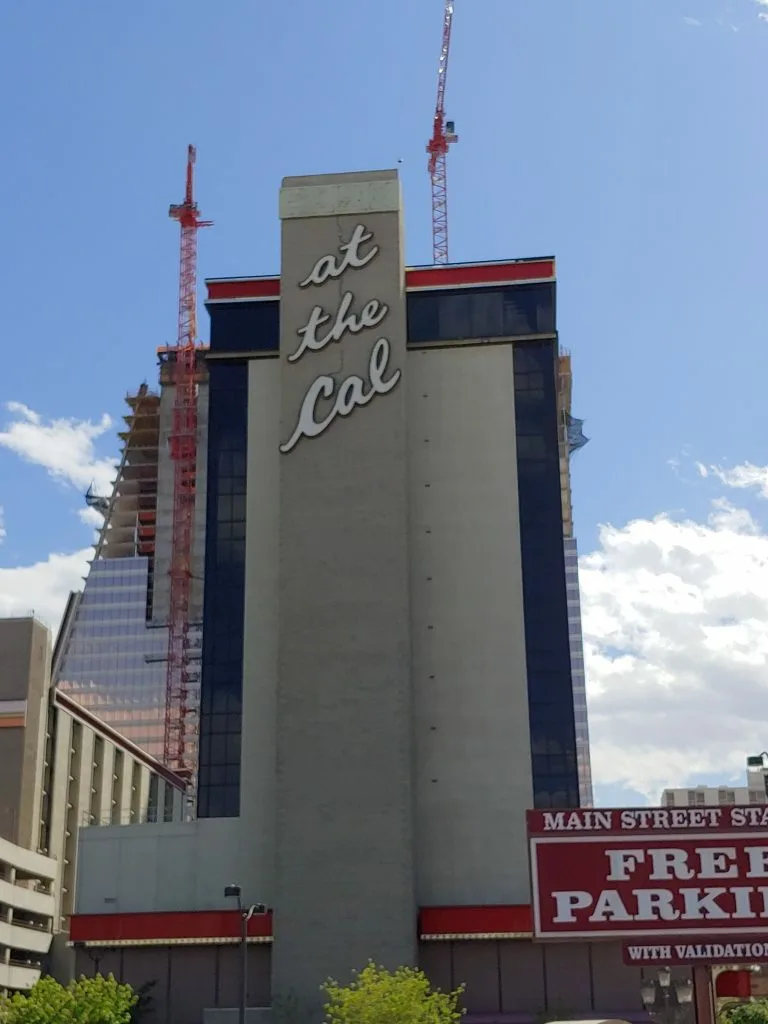 California casino
In California, there is a vast selection of video poker games that can be found among the 900 available slot machines. Interestingly, while some of these machines still accept quarters and dollar coins, there is also a multitude of others that offer progressive jackpots for achieving a royal flush. Additionally, it is worth noting that a significant number of the slot machines in California are designed with a classic touch, featuring old-fashioned reels and network progressive jackpots.
California makes use of the Boyd Rewards player card, while also featuring a Boyd Sportsbook located within the premises.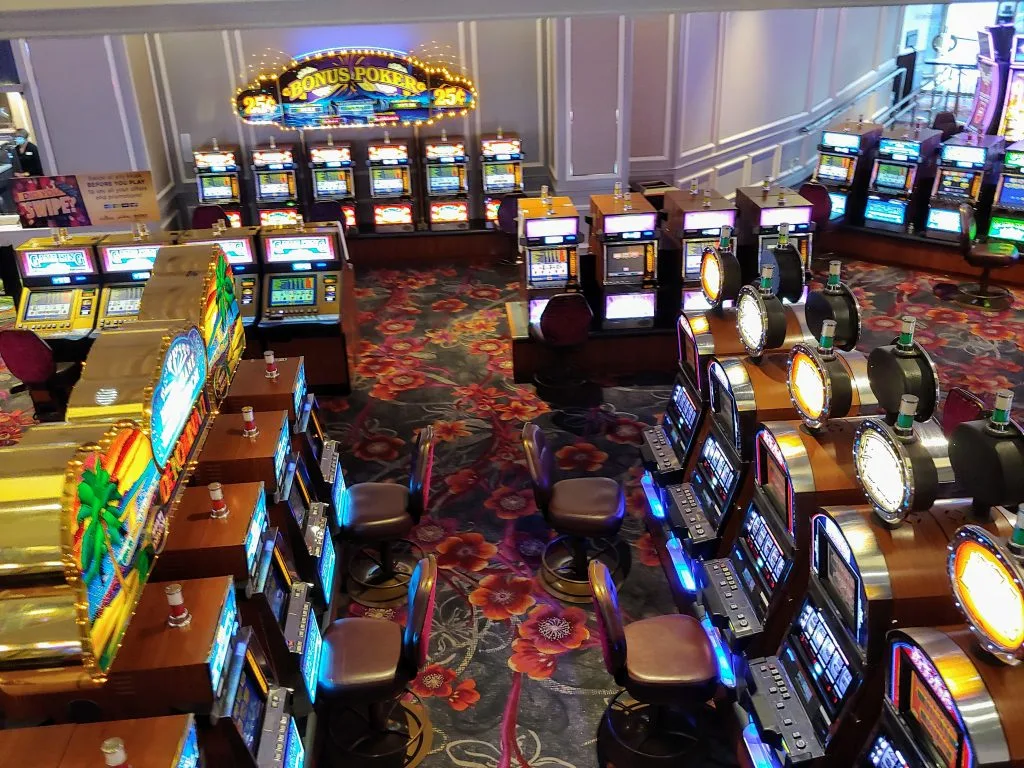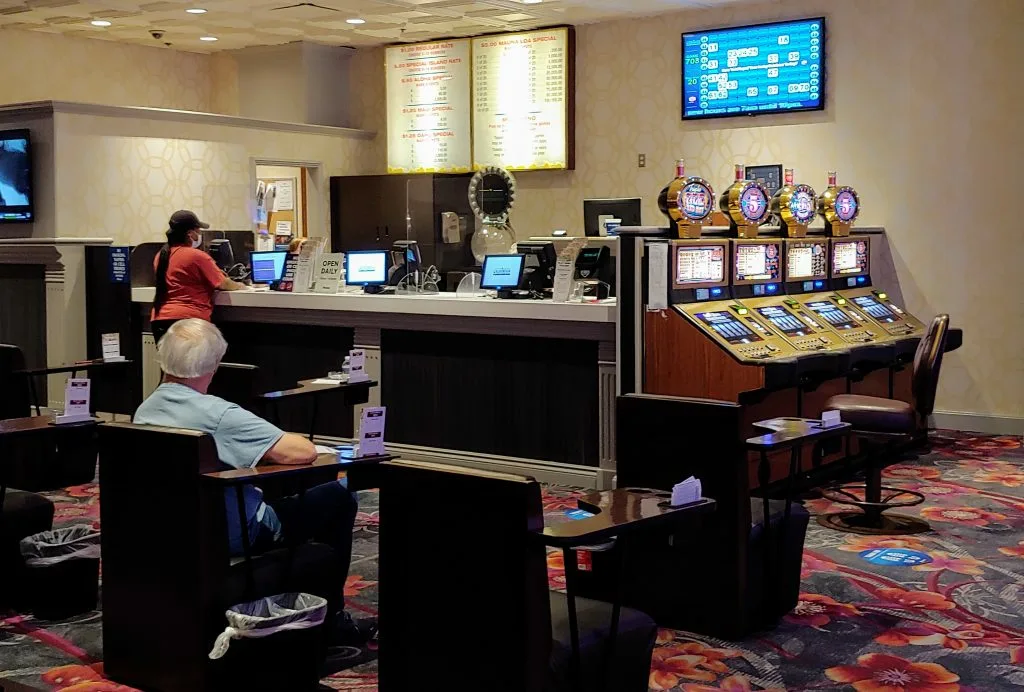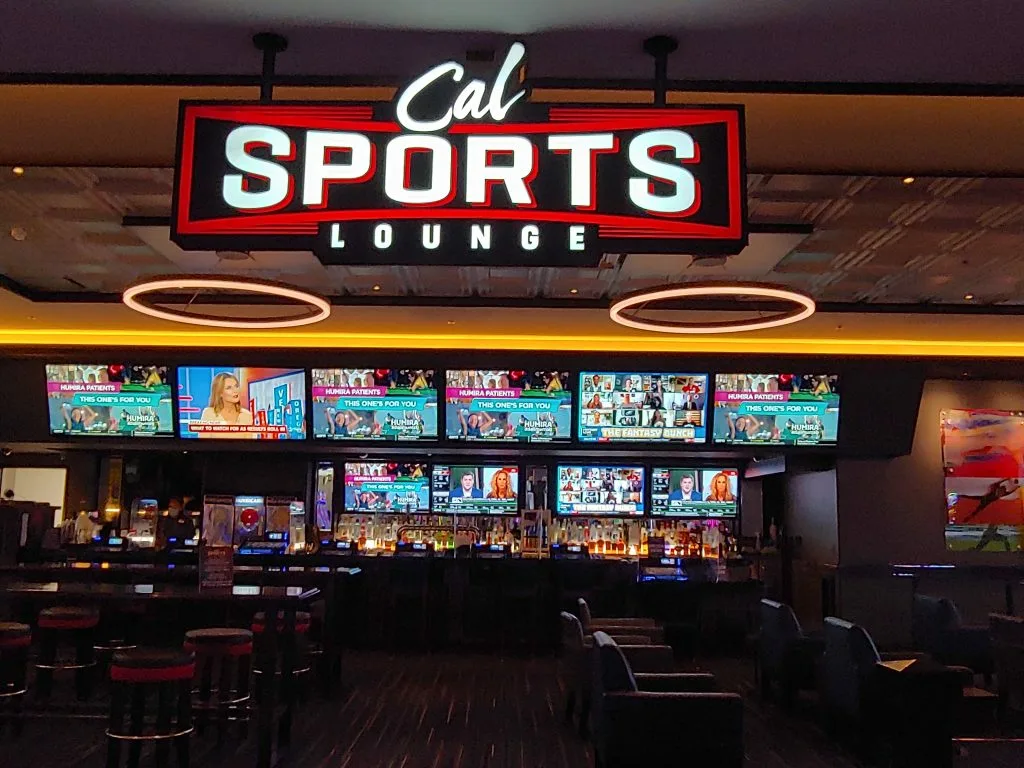 Table games
California offers a diverse selection of 20 table games, catering to both card enthusiasts and those who rely on their luck. Among the exciting options, you can find games like 3/2 blackjack, craps, and Face Up Pai Gow Poker. For those seeking a thrilling spin, double zero roulette awaits. Additionally, if you're up for a unique challenge, Let it Ride and Three Card Poker are available to test your skills and luck. With such an array of choices, there's no shortage of entertainment at California's table games.
The Cal's regulations for playing Blackjack
At The Cal, you'll find mostly double-deck blackjack tables. These tables offer a payout of 3/2 and allow players to double down before splitting, but not after. The dealer follows the rule of hitting on soft 17. Additionally, there is a six-deck blackjack game available for $10, which adheres to the same rules, except for one crucial difference - the payout ratio is 6/5.
California craps odds
California Casino in Las Vegas offers the most competitive craps odds, being limited to double odds, and also boasts a field that pays triple on a roll of 12.
At The Cal in California, I discovered a plethora of top-notch video poker games that boast an impressive 99% or higher payout rate. What caught my attention were the vintage coin machines that housed these gems. With my membership to Bet-NV.com, I gained access to exclusive insights into the finest video poker options, electronic tables, and even the limits for table games at The Cal.
For just $3 per month, you can also gain access to the Bet-NV.com table game surveys and much more. Detailed access to table game surveys by casino property is available to members of the Casino Club, Total Access Club, and Bet-NV.com Super Fan. Join now and unlock a world of information and insights that will enhance your casino experience. Don't miss out on this exclusive opportunity to have a comprehensive understanding of the table games at various casino properties. Become a member today and start enjoying the benefits of being part of our esteemed community.
You can now access Bet-NV.com subscriptions from either Gumroad or Patreon, offering the same excellent content on both platforms.

If you or someone you are acquainted with is facing challenges with gambling, reach out to 1-800-GAMBLER for assistance.
Entertainment near California
California offers limited options for entertainment, with gambling and sports bars being the sole sources of amusement.
Although the property does not offer live entertainment, there are numerous activities and a handful of shows to enjoy in the downtown area. Downtown presents a variety of options for entertainment, with a range of activities to choose from. For those looking for cost-free options, there are concerts and the captivating Viva Vision light shows on Fremont Street. These free activities provide an opportunity to immerse oneself in the vibrant atmosphere of downtown.
Neonopolis, located at the address 450 E Fremont Street.
Located at the junction of Las Vegas Boulevard and East Fremont, Neonopolis is a bustling hub of entertainment options. With its doors open every day of the week, one of the exciting activities you can partake in is Axehole Vegas, an indoor venue dedicated to the art of axe-throwing. From 10am until midnight, visitors have the chance to try their hand at wielding an array of weapons, such as spears, ninja stars, metal throwing cards, shovels, and, of course, the timeless classic, the axe. If you're looking to release some pent-up frustration, they even have a smash room where you are given a generous 15 minutes to unleash your destructive impulses upon the objects within.
Inside the heart of Downtown Las Vegas lies the Notoriety Theater, an exceptional venue comprising seven enchanting showrooms. Each showroom within this magnificent theater serves as a stage for a diverse range of performances, including uproarious comedy shows and captivating spectacles. These enthralling events, designed to keep audiences on the edge of their seats, are known to span from 75 to 90 minutes in duration. To ensure a seamless experience for attendees, the doors to these exhilarating shows swing open 30 minutes before the scheduled start time, allowing ample opportunity for guests to settle in and anticipate the excitement that awaits them.
Experience the captivating performances at Notoriety Theater, commencing at 7pm.
Experience the mesmerizing world of Garry & Janine Carson's captivating magic show, where you can transcend reality and be transported to a realm of wonder and amazement. Wednesday – Saturday
Visitors can expect an incredible mix of mind-bending illusions, side-splitting comedy, and active involvement from the audience, making this show perfect for families.
Downtown Comedy Lounge  (21+) Fridays & Saturdays
Stand-up comedians featured on popular shows like America's Got Talent, Last Comic Standing, Comedy Central, and Netflix.
Diva Royale  (18+) Fridays & Saturdays
These fabulous drag performers are ready to captivate and enliven your experience by embodying popular icons such as Nicki Minaj, Dolly Parton, Whitney Houston, Celine Dion, and many other beloved celebrities during their incredible stage performances.
Experience live performances at Notoriety Theater beginning at 8pm.
Chris Brown's Las Vegas experience in the countryside. (21+) Fridays
After beginning his journey in South Texas, Chase Brown made his sensational entrance into Las Vegas in 2011, ultimately discovering the ultimate destination to showcase his alluring and captivating style.
Crimson Velvet Cabaret Performance  (18+) Fridays & Saturdays
The Red Velvet Burlesque Show offers a splendid blend of timeless and contemporary adult amusement, showcasing a delightful array of performances including mesmerizing burlesque routines and captivating cabaret acts.
Experience live performances at the renowned Notoriety Theater commencing at 9 o'clock in the evening.
Justin Tranz's mesmerizing performance in Hip-Nosis. Thursday – Saturday
Justin has been the main act in Las Vegas for more than 15 years, featured in Playboy TV's highly-rated show "The Extreme Truth", and holds the distinction of being the sole hypnotist ever to have his own Broadway production—an all-inclusive performance suitable for audiences of all ages.
Hunk-O-Mania  (21+) Fridays & Saturdays
Hunk-O-Mania stands out as a steamy male revue in Downtown Las Vegas, offering an unrivaled level of interactivity for the audience. The show encourages the participation of spectators, giving them the opportunity for an up-close and personal experience on stage.
Enjoying food and beverages in the state of California.
California is home to a trio of dining establishments. Redwood Steakhouse, an upscale choice, serves delectable meals and welcomes guests for dinner from Thursday to Monday. Diners can savor juicy steaks, mouthwatering chops, and a variety of fresh seafood dishes at Redwood.
I'm happy to tell you all about the wonderful Market Street Cafe, which is open from 6am to 3am every day. This charming cafe offers a delightful array of beloved dishes, including an extensive breakfast menu, a selection of scrumptious soups and salads, and mouthwatering options like steak, chicken, shrimp, prime rib, short ribs, and various delectable island favorites. And here's an exciting detail: starting from 9pm, you can enjoy their delicious oxtail soup!
Located near the bridge to Main Street Station, you'll find Aloha Specialties, a charming Hawaiian restaurant situated on the second level. This delightful eatery offers a diverse menu that caters to various tastes and cravings. From mouthwatering noodles and succulent teriyaki to hearty stews and flavorful curry, their selection is sure to satisfy any appetite. Additionally, Aloha Specialties also boasts a Lappert's ice cream parlor, where you can indulge in a refreshing treat, and an Ethel M's chocolate shop, tempting you with delectable chocolates. Whether you're in the mood for a hearty meal or a sweet delight, Aloha Specialties and its neighboring dessert havens provide an unforgettable culinary experience.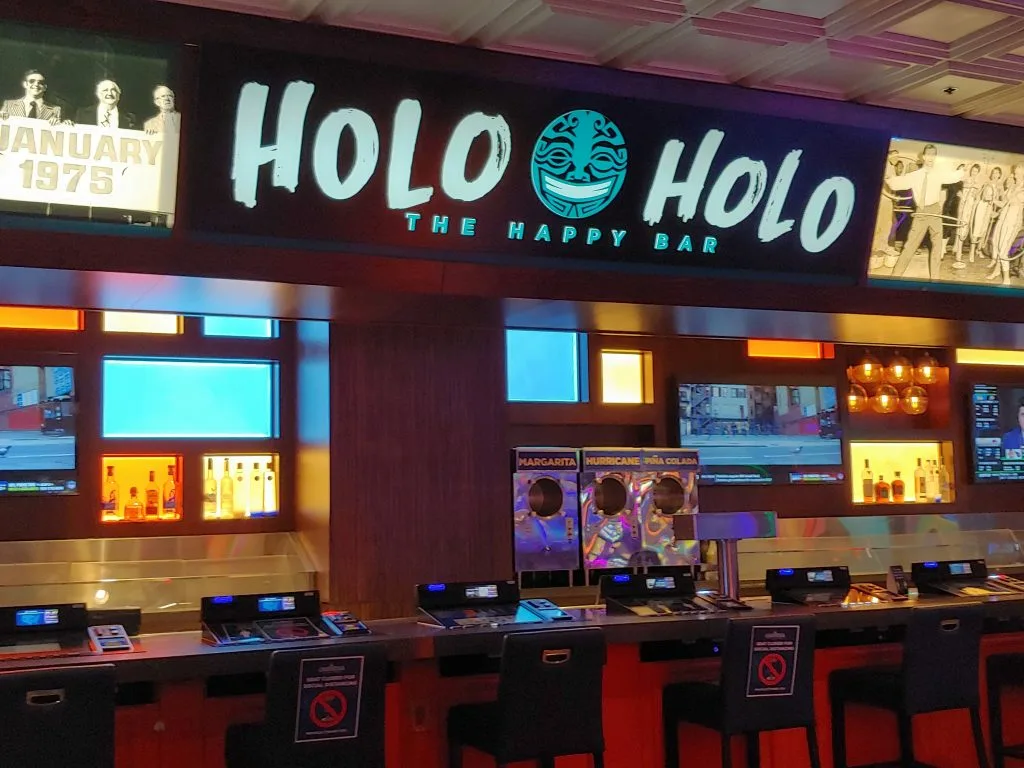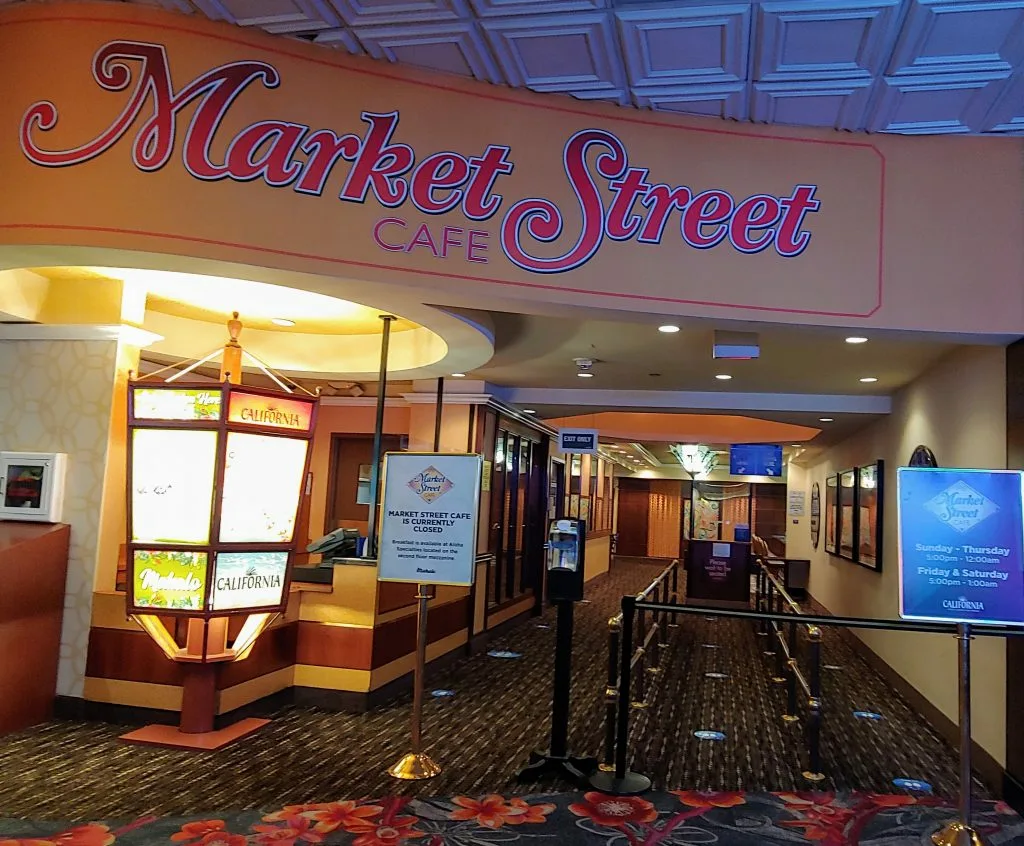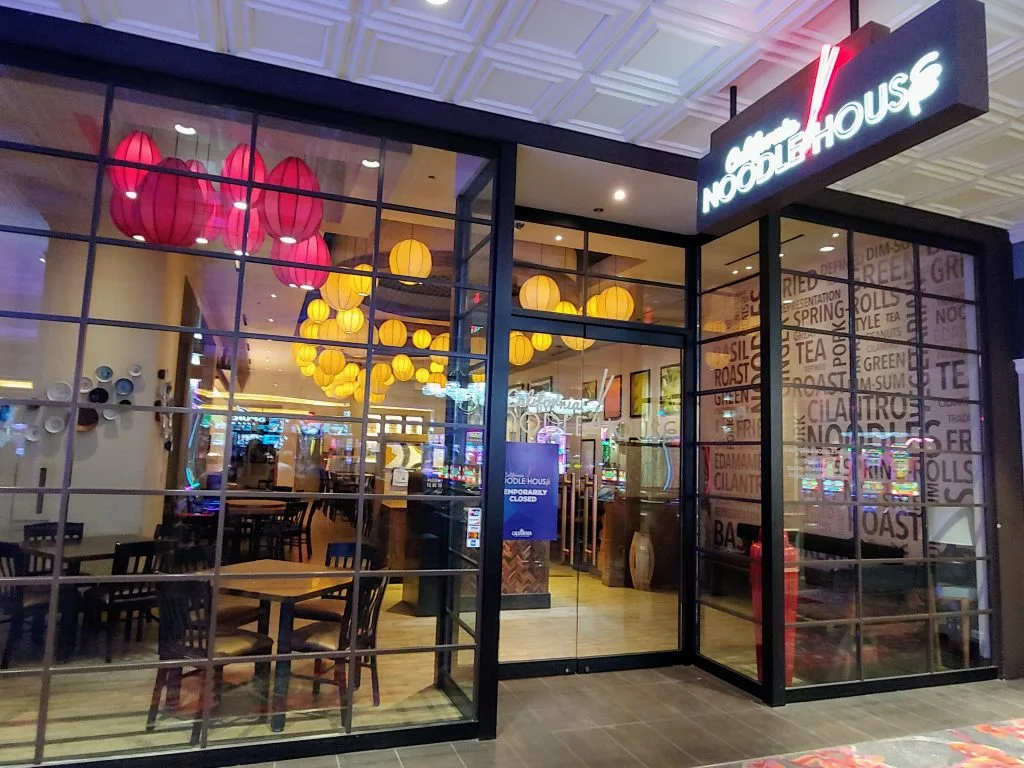 Hotel accommodations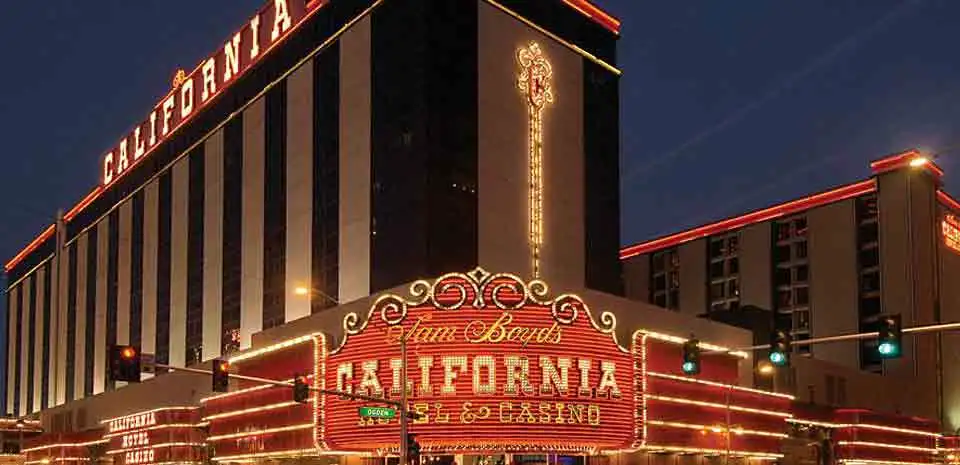 At California, you'll find a variety of hotel room options to suit every traveler's needs. From the cozy Deluxe king or two queens, measuring at 284 square feet, to the more spacious premium king or two queens, spanning 364 square feet, there's something for everyone. If you're looking for a truly luxurious experience, consider booking the 450-square-foot Parlor Suite. With such a diverse range of room sizes, you're sure to find the perfect accommodation to make your stay in Las Vegas unforgettable. Don't settle for anything less than comfort and style when you visit the city that never sleeps.
Book a hotel room in California.
Frequently Asked Questions about California Hotel and Casino
Are there any 24-hour restaurants at The Cal?
Market Street Cafe operates from 6am to 3am, which is as close as it gets to being open 24 hours among the dining options at The Cal.
What is the best video poker game at The Cal?
The $1 10/7 Double Bonus Poker game is the most exceptional video poker machine at California, conveniently located near the front desk.
Does The Cal have a poker room?
There is exclusively one poker room available in downtown Las Vegas, and it can only be found at Golden Nugget.
What table games are dealt at The Cal?
California offers a variety of casino games including blackjack, craps, double zero roulette, Let it Ride, pai gow poker, and Three Card Poker.
What are the craps odds at The Cal?
California's casino presents a tempting offer of doubling the odds, while also providing the opportunity to triple the payout on a 12.
What is the minimum bet for table games at California?
The typical minimum bet for table games in California is $15, while games like Roulette, Let it Ride, and Three Card Poker usually have a minimum bet of $10.
The most recent update was made on August 3, 2023 by William Stevens.