3355 South Las Vegas Boulevard, located in the vibrant city of Las Vegas, Nevada, is the address of the magnificent Venetian Resort. You can contact this exquisite establishment at 702-414-1000.
The vision of the late Sheldon Adelson and his Las Vegas Sands company brought to life the opulent Venetian resort, which stands as one of the most lavish destinations in Las Vegas. Nestled on the grounds that once housed the iconic Sands Casino, this architectural marvel exudes luxury and sophistication. Connected to its sister property, Palazzo, via the Grand Canal Shoppes, the Venetian offers guests a seamless blend of world-class entertainment and unparalleled shopping experiences. Situated just beyond these majestic resorts, the Sands Convention Center serves as a hub for hosting prestigious events and conferences, enhancing the allure and versatility of this remarkable complex.
On the property of the Venetian casino, there are numerous options for entertainment and dining, making it a vibrant and versatile destination. With its vast casino floor, visitors can enjoy over 100 table games and thousands of slot machines, ensuring there is always something for everyone. Among the offerings are video poker and electronic table games, providing a modern twist to traditional gambling experiences. Additionally, the Venetian boasts a dedicated poker room and a William Hill sportsbook, catering to those with a passion for cards and sports betting. Whether one is seeking thrilling gaming action or a delightful culinary experience, the Venetian casino floor has it all.
Additional Casinos on the Las Vegas Strip
Bet-NV.com relies on financial contributions from its members, sponsors, and the promotion of ads. In case you or someone you're acquainted with struggles with gambling, please reach out to 1-800-GAMBLER for assistance.
---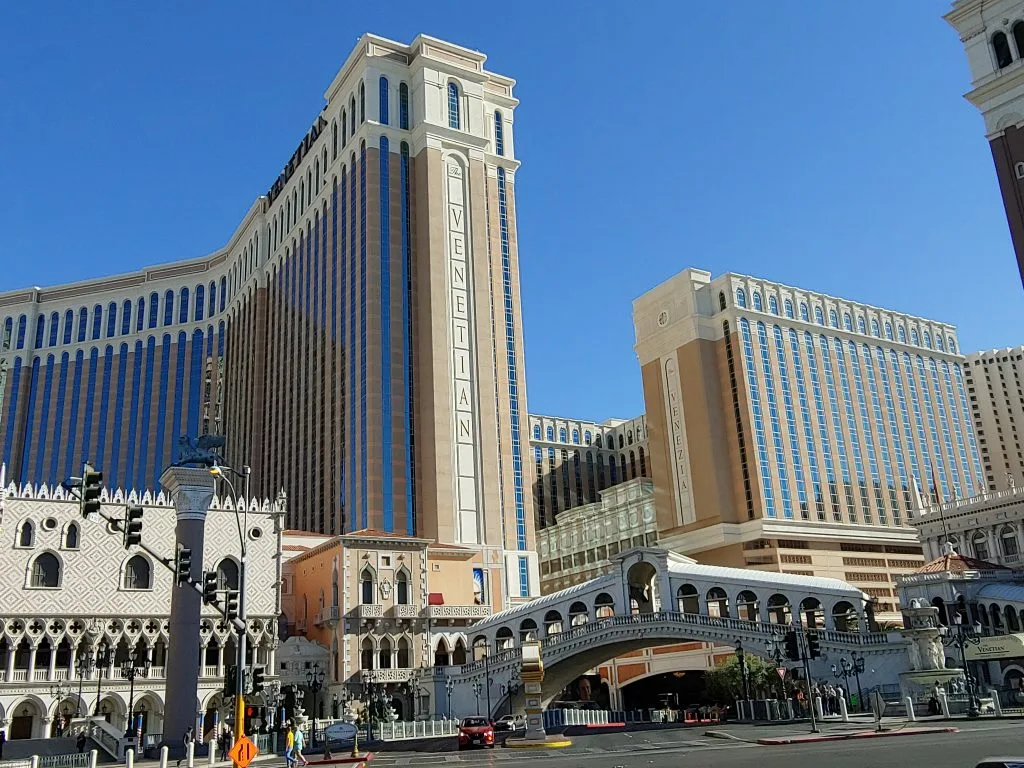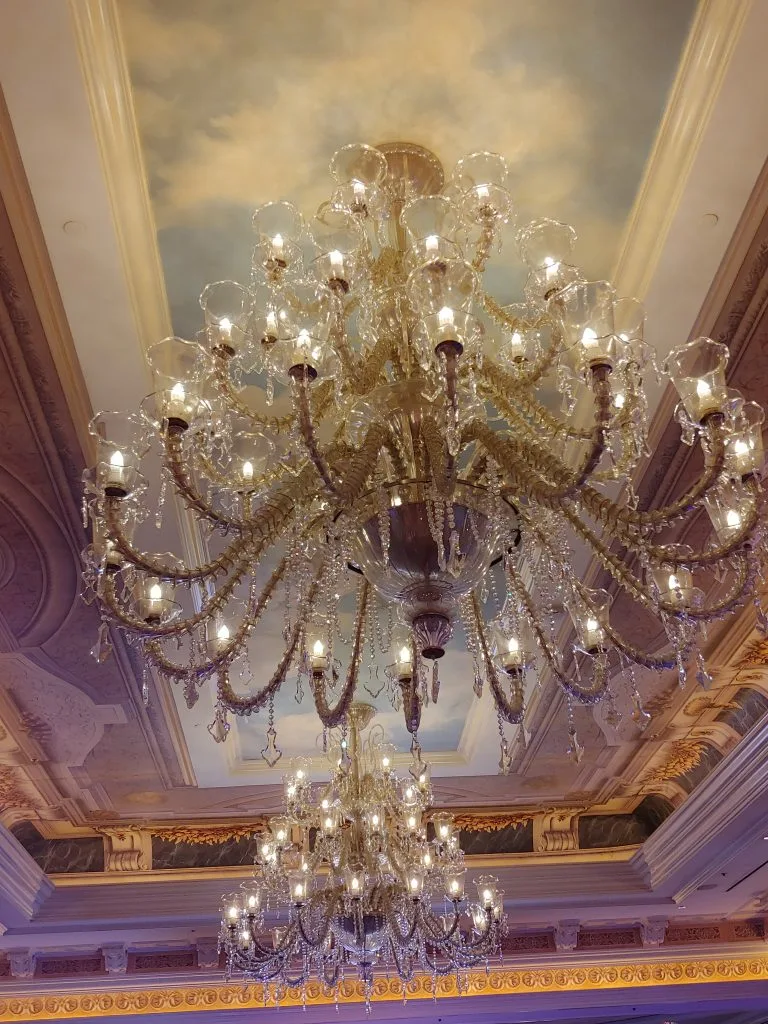 Venetian casino
The property boasts a poker room and sportsbook, providing ample opportunities for gambling enthusiasts. With a generous expanse of over 100,000 square feet, the casino floor at Venetian promises an exhilarating experience. A diverse range of table games and limits are available, catering to the preferences of every player. Slot machines, beginning at the penny denomination, ascend to staggering heights of over $100. The majority of the lower denomination slots present an engaging video format, while the higher limit machines lean towards the classic appeal of spinning reels.
In the realm of casinos, the Venetian holds a prominent status for its introduction of triple zero roulette—an innovative approach that set it apart from the rest. This unique variant, named Sands Roulette due to the incorporation of the company logo as the third zero, made waves in the gambling industry. Remarkably, the impact of this inventive concept has spread like wildfire, with every Las Vegas Strip casino now boasting at least one triple zero roulette table. The Venetian's pioneering spirit has undoubtedly left an indelible mark on the world of gambling.
At all low limit tables, Venetian played host to the debut of 6/5 blackjack. Just as other casinos adopted triple zero roulette, they too have followed suit with 6/5 blackjack across all Las Vegas Strip establishments, catering to those seeking lower betting limits.
The Venetian and Palazzo are interconnected, offering a comparable variety of games, albeit with potentially lower betting limits.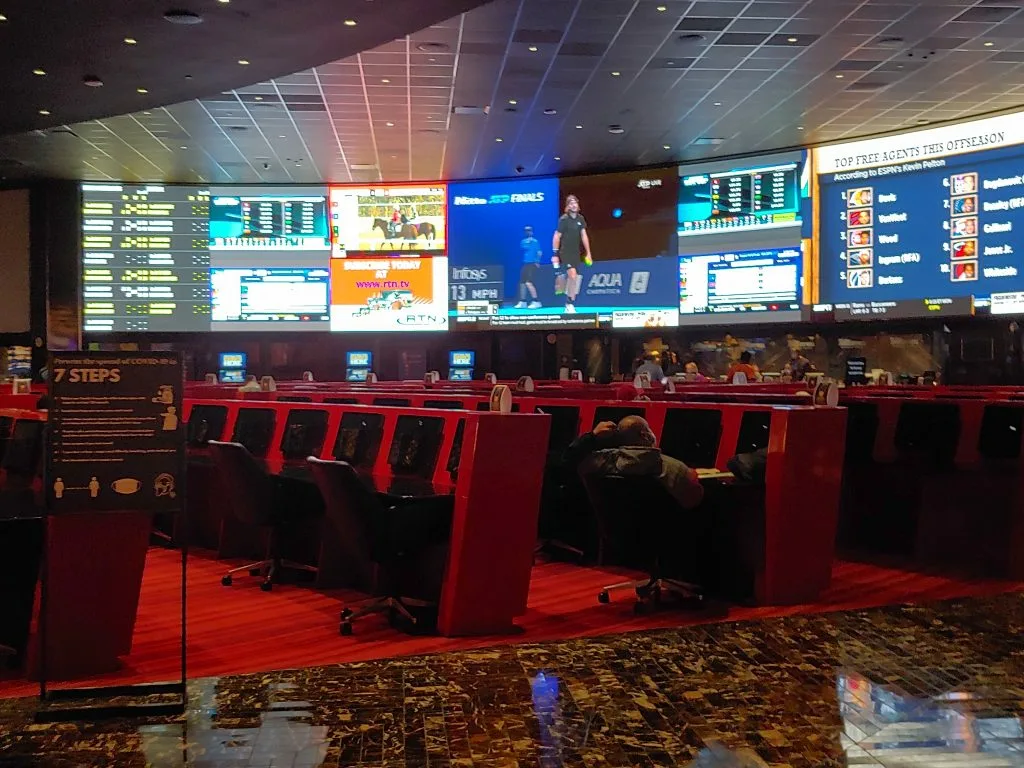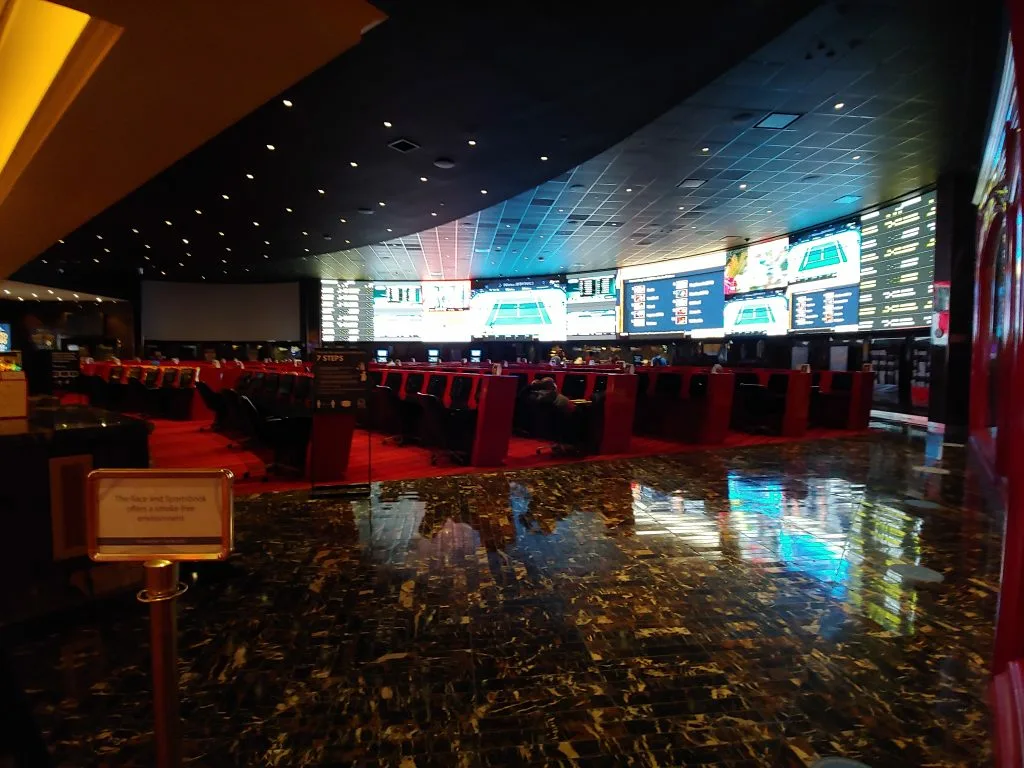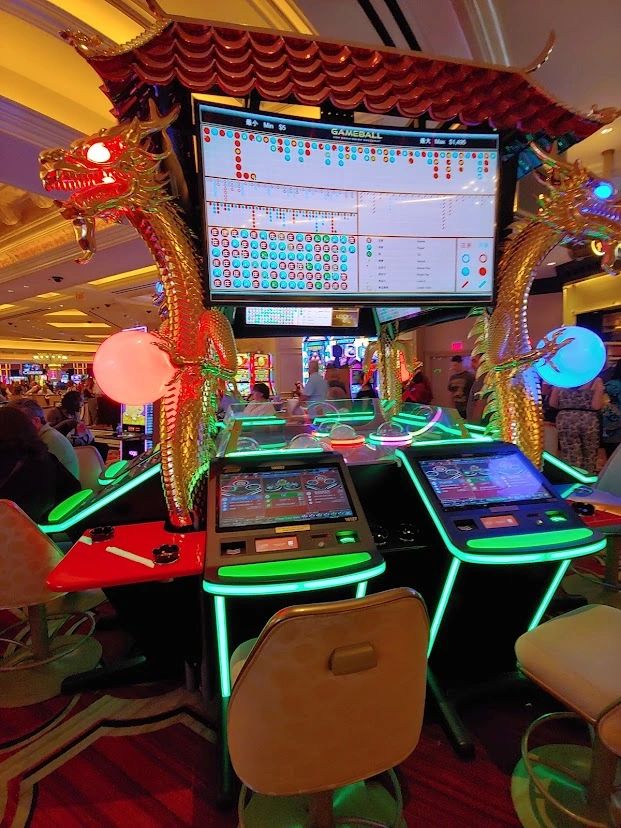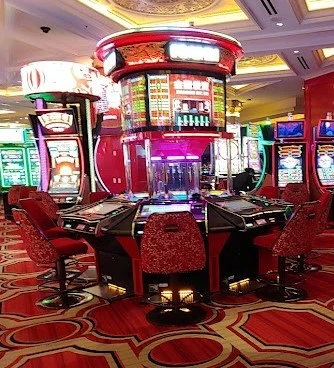 Table games
In the sprawling expanse of the Venetian casino floor, one can find an impressive array of over a hundred tables, with even more awaiting in the exclusive high limit salon. As I wander through this vibrant gambling paradise, I discover that the betting limits cater to a wide range of players, starting at a modest $15 and escalating to a staggering $100 or more. The diverse selection of games on offer is truly astounding, encompassing beloved classics like baccarat, blackjack, craps, and roulette. Yet, it doesn't stop there; the casino also boasts unique and thrilling pit games such as Crazy 4 Poker and Mississippi Stud.
In Las Vegas, if you're a fan of Spanish 21, your options are limited to just two casinos: Venetian and Palazzo. These are the only places where you can find this particular game. What sets Spanish 21 apart is its payout rate of 3/2, which is higher than the other low limit blackjack tables found throughout the city. Interestingly, even though there are more than 10 tables of Free Bet Blackjack available, they also adhere to the 6/5 payout ratio. So, if you're looking for a better return on your bets, your best bet is to head to Venetian or Palazzo.
In front of the salon, you'll find several high limit 3/2 tables, with even more inside. You have the choice between double-deck tables and six-deck tables. Whichever you choose, you'll be able to double down both before and after splitting. If you opt for the six-deck games, you'll also have the opportunity to surrender and re-split aces up to four hands. It's worth noting that the high limit six-deck game will stand on a soft 17, while all the other games will hit it.
Venetian offers roulette tables with one, two, and three zeros, making it the pioneer of triple zero roulette. Unlike the single zero roulette table, which follows European rules, the standard game at Venetian is played without these rules.
Craps and the variation of crapless craps both offer odds of 3-4-5 times. Additionally, players can enjoy triple payouts on a roll of 12 in the field bet.
For just $3 per month, you can also join the elite ranks of Casino Club, Total Access Club, and Bet-NV.com Super Fan members. By doing so, you'll unlock a whole new level of detailed access to table game surveys at various casino properties. With this exclusive membership, you'll have the opportunity to delve deeper into the world of Bet-NV.com and gain valuable insights from their table game surveys. Don't miss out on this incredible opportunity to enhance your casino experience and make the most of your gambling ventures. Join now and start reaping the benefits of being a Bet-NV.com member!
You can now access Bet-NV.com subscriptions on either Gumroad or Patreon, with both platforms offering the same valuable content.
If you or someone you are acquainted with is experiencing issues with gambling, dial 1-800-GAMBLER for assistance.
Poker room
In Las Vegas, you'll find one of the largest poker rooms at the Venetian, boasting a staggering 34 tables. It's a space that seems to expand exponentially when major events come around, accommodating the influx of eager players. What's even more exciting is that there's almost always a DeepStacks tournament in progress, providing endless opportunities to test your skills and compete against formidable opponents. The best part is that this thrilling series runs throughout the year, with just a few brief breaks to catch your breath before diving back into the action.
Various types of poker games are offered at the poker room of the Venetian, operating every day from 9am to 5am. Find out more about it in our detailed review.
Entertainment at Venetian
I highly recommend checking out the incredible shows at both the Venetian and Palazzo. You can easily access these shows from either property, which is super convenient. One show that you absolutely shouldn't miss is Spiegelworld's Atomic Saloon Show. This fantastic performance takes place inside the Grand Canal Shoppes. Prepare to be amazed by Madam Boozy Skunkton and her crew of outrageously talented and morally ambiguous performers. They will wow you with their sexy acrobats and hilarious comedy mayhem. The shows are scheduled at 7:30 pm and 9:30 pm from Friday to Tuesday, so you have plenty of opportunities to catch this spectacle. However, please note that the show is not available on Wednesdays and Thursdays as it is dark during those days. Lastly, keep in mind that the show is strictly for guests who are 18 years of age or older. So, make sure you bring your ID to avoid any disappointment. Enjoy the show!
The Venetian Theatre hosts a variety of rotating events, including concerts and big comedy shows, with performances starting at 8:30pm.
Aug 25-26, 30, Sep 2-3 Las Vegas Residency of The B-52s
Sep 15-16 Emmanuel
Sep 22-23 Paulina Rubio
Sep 29-30, Nov 16-17 David Spade and Nikki Glaser together
Oct 6-7, 11, 13-14 Jackson Browne
Oct 20-22, 25, 27-28, Nov 1, 3-4 Earth, Wind & Fire
Nov 8 Daryl Hall
Nov 10-11 REO Speedwagon
The Summit Showroom, known for its intimate setting, is usually reserved for comedy shows. Performances generally begin at 8:30pm, unless stated otherwise.
Sep 15 Ralph Barbosa
Oct 7 Christina P
Nov 4 Heather McDonald
Additional points of interest encompass the option to partake in both indoor and outdoor gondola rides, engage in the PanIQ Escape Room experience, immerse oneself in the minus5º Ice Experience, and explore the interactive exhibits at Madame Tussauds Wax Museum.
At PanIQ Escape Room, we provide an array of escape room experiences catering to guests aged 8 and above. For safety reasons, children under 15 must be accompanied by an adult throughout the entire duration of a privately booked room. However, if all participants are between the ages of 15 and 17, an adult presence is only required during the check-in process. The challenge is set for 45 minutes, during which players must unravel various puzzles and find their way out. Each escape room can accommodate a maximum of 7 players, except for the thrilling Zombie Outbreak, which allows up to 10 participants. Our selection of levels and games ensures there is something for everyone to enjoy.
Expert Level ( Recommended for Escape Room Veterans)

Atlantis Rising
The Time Machine

Hard Level

The Haunted Manor ( Spooky Age 12+)
Wizard Trials

Medium Level

Casino Heist
Zombie Outbreak ( Scary Age 12+)

Easy Level

The Morning After ( Age 18+)
Indulging in exquisite cuisine and refreshing beverages at the Venetian.
Both Venetian and Palazzo properties offer a wide array of dining choices to cater to every palate. You'll find a plethora of restaurants conveniently situated just a stone's throw away from the bustling casino floors. For those seeking a more leisurely dining experience, Restaurant Row, nestled between the two casino floors, presents an inviting atmosphere. As if that weren't enough, the second level of the Grand Canal Shoppes also plays host to an assortment of delightful eateries, ensuring that guests will never go hungry during their stay.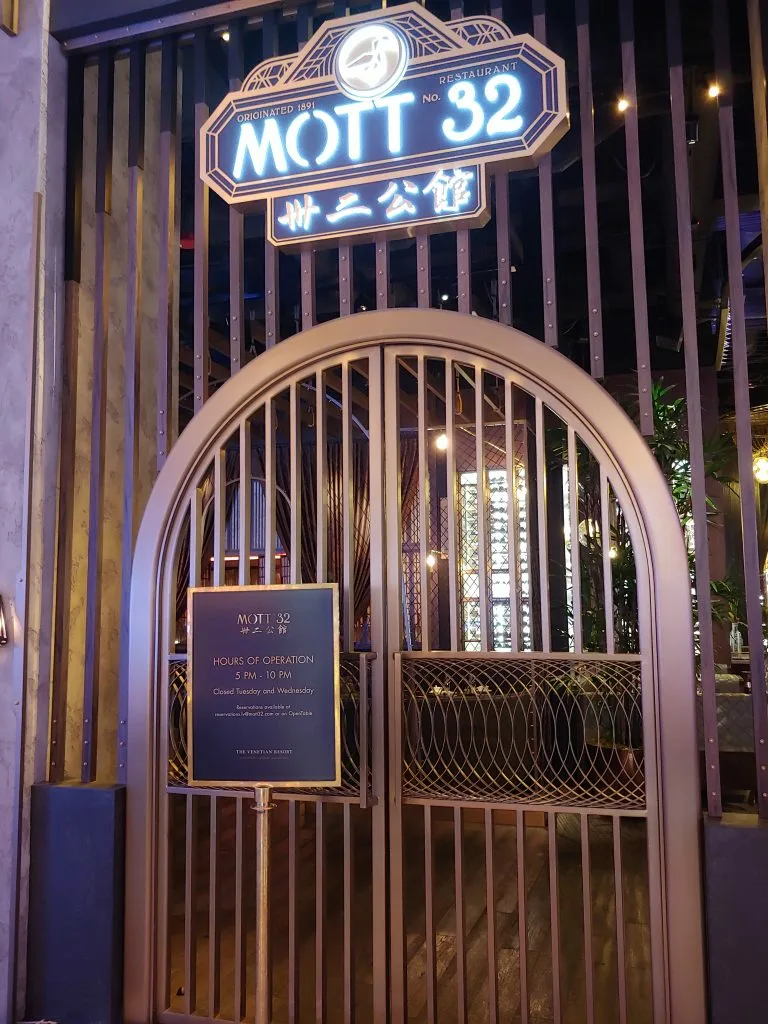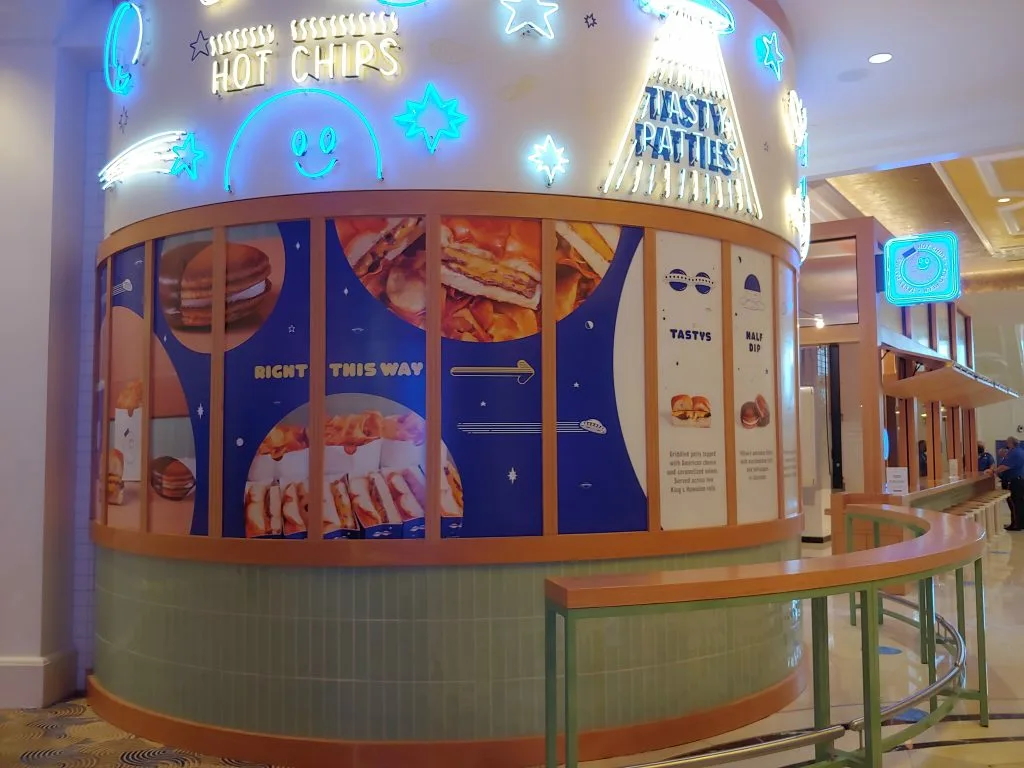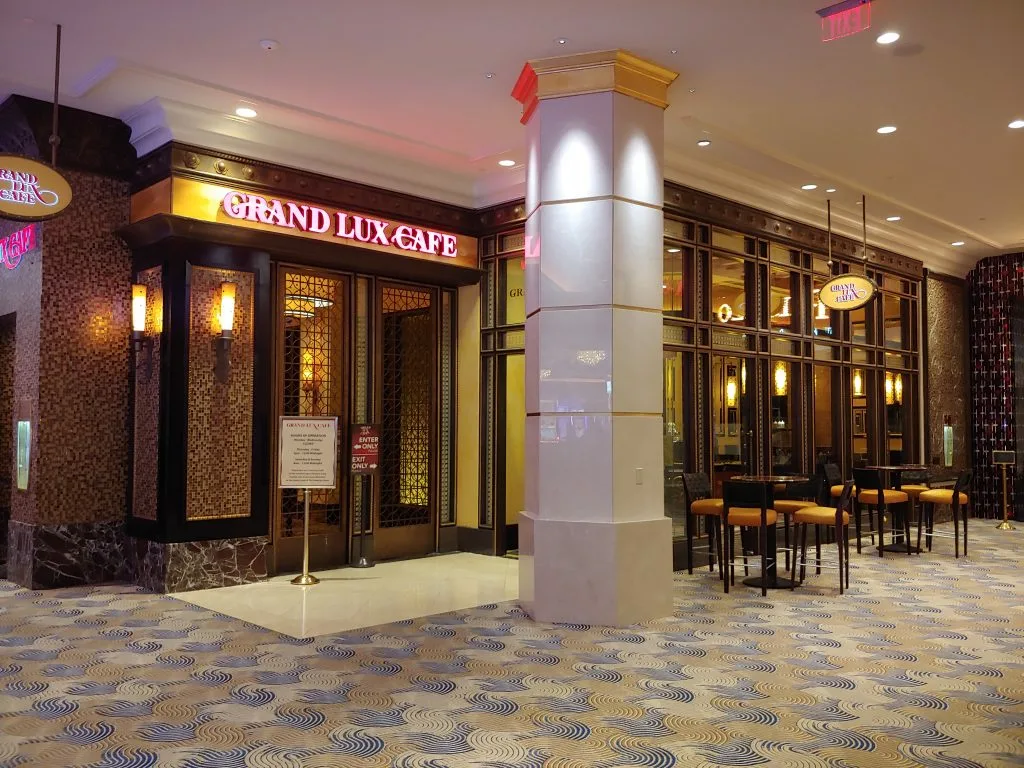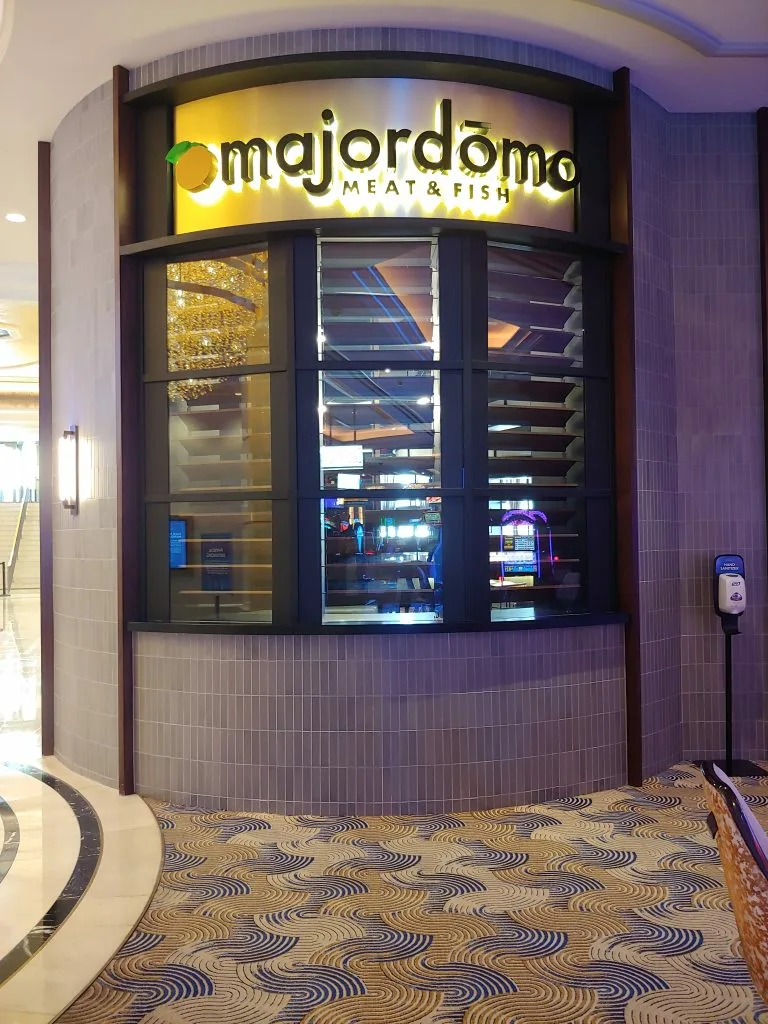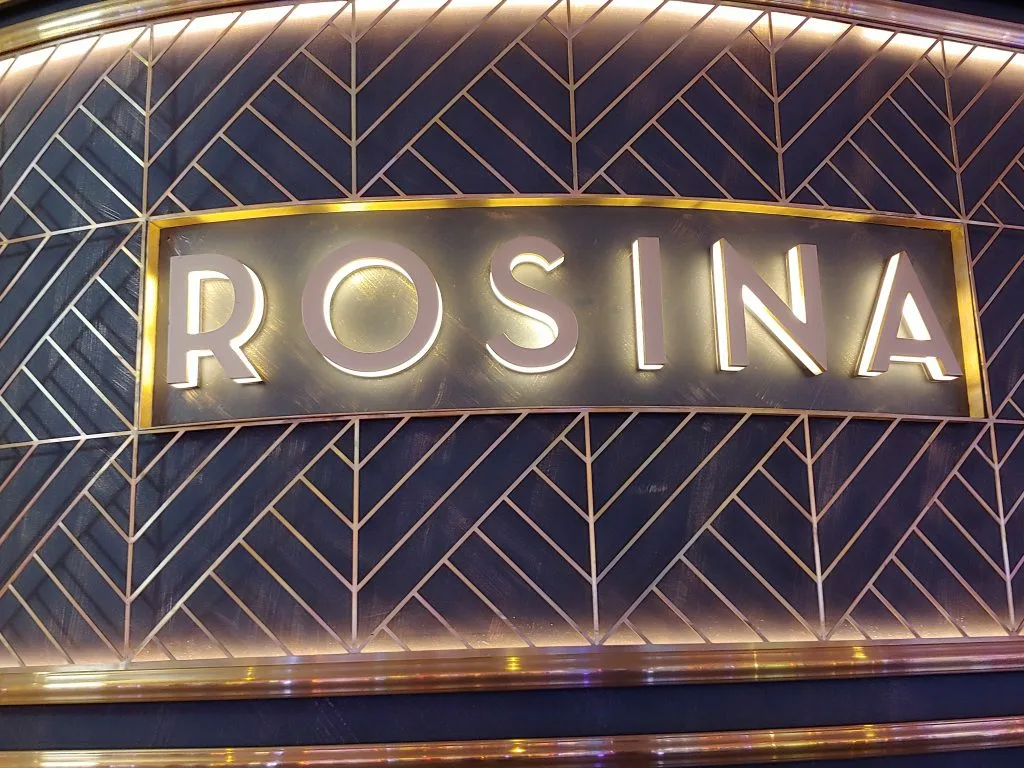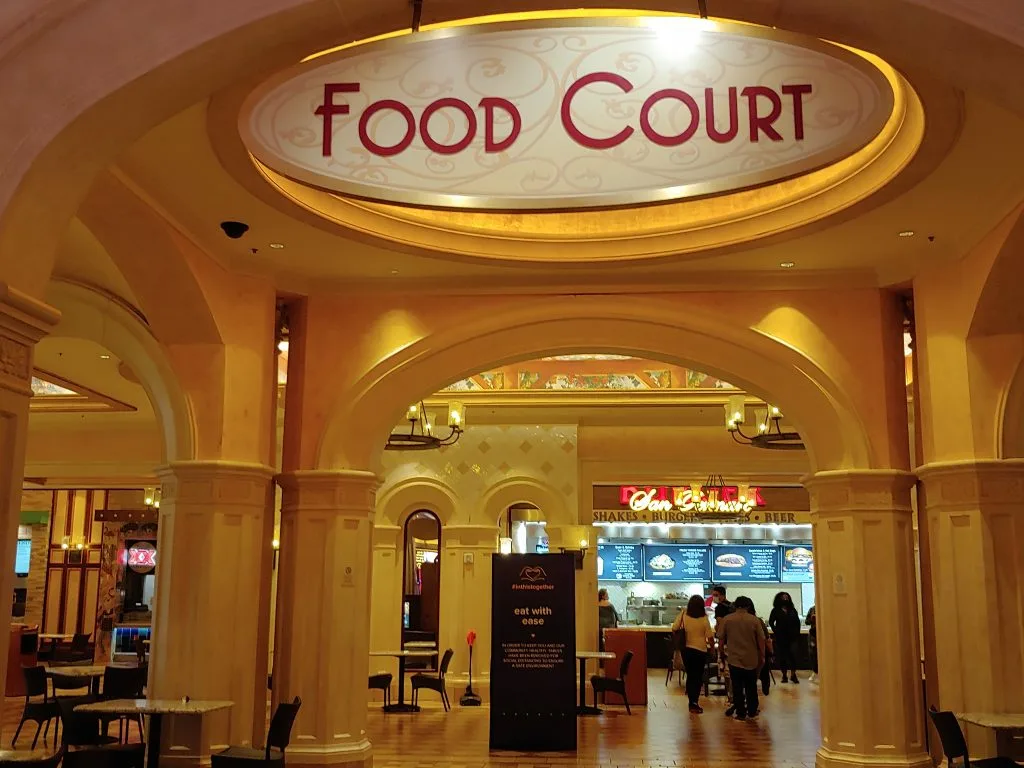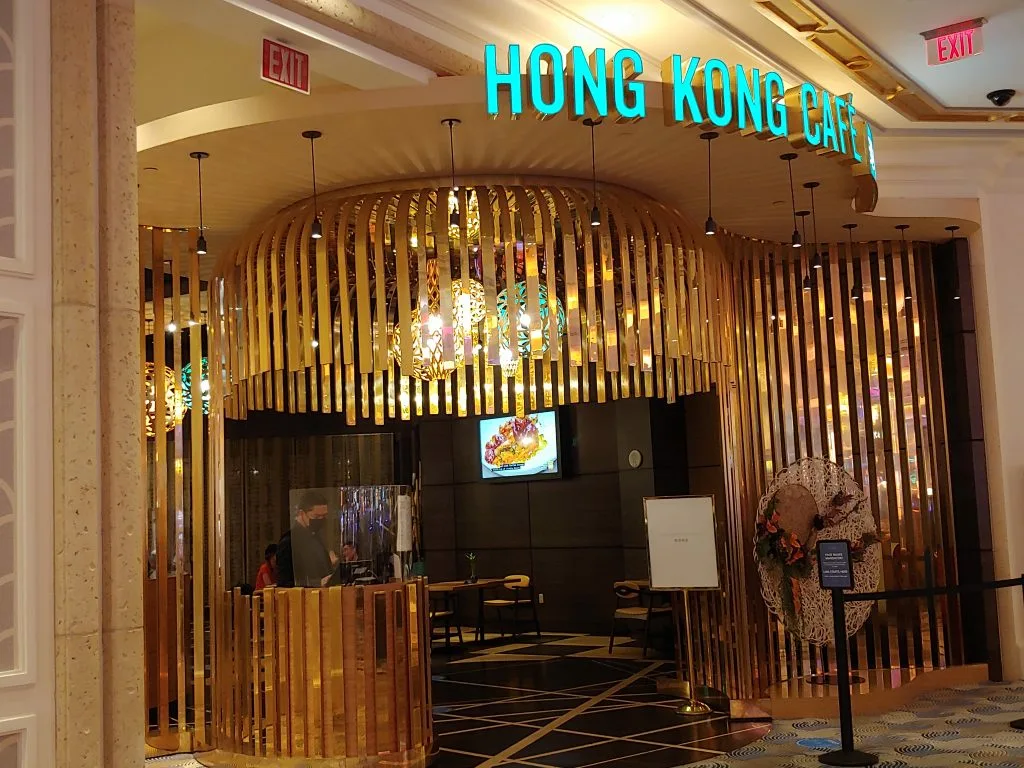 Venetian
Discover the amazing culinary experience at Black Tap Craft Burgers & Beer. – Patio seating available.
Bouchon (Level 10) – Elegant dining experience by the pool. Indulge in delectable French dishes.
Grand Lux Café located at The Venetian – American cafe.
Noodle Asia – Asian cuisine.
Truth & Tonic (Level 4) – Fully vegan restaurant.
Palazzo
Canyon Ranch Grill (Level 3) – American cuisine.
Wolfgang Puck's CUT restaurant – Fine dining. Steakhouse.
Experience the culinary delights of Grand Lux Café, located within the prestigious confines of The Palazzo. – American cafe.
HaSalon - Gourmet dining experience. Delectable Mediterranean Israeli dishes. coming in 2023)
Hong Kong Café – Asian cuisine.
LAVO Italian Restaurant – Exquisite gastronomy. Authentic Italian fare.
Mott 32 - Upscale dining. Exquisite Asian dishes.
Restaurant Row
CHICA - Culinary traditions from Latin America and Mexico.
Delmonico Steakhouse – Fine dining.
estiatorio Milos – Seafood. Greek cuisine.
Matteo's Ristorante Italiano – Italian cuisine.
Indulge in the delectable offerings of SUGARCANE raw bar grill. – Global cuisine. Seafood.
Yardbird – American dishes.
Second-tier - Grand Canal Shoppes
Buddy V's Ristorante – Italian cuisine.
Canaletto – Italian cuisine.
Cañonita – Mexican cuisine.
Carlo's Bakery – Desserts.
Casanova – Italian cuisine.
Experience the ultimate social darts phenomenon at Flight Club. – American bar fare.
Grimaldi's Pizzeria – Italian cuisine.
Mercato della Pescheria – Seafood. Italian cuisine.
PrimeBurger - Start your day with delicious breakfast options, savor mouthwatering burgers, indulge in scrumptious sandwiches, and treat yourself to succulent steaks.
Rockhouse – American bar fare.
Royal Britannia Gastropub - Classic American and British cuisine served in pubs.
Smith & Wollensky – Steakhouse.
SUSHISAMBA - Fusion of Japanese, Brazilian, and Peruvian culinary delights.
TAO Asian Bistro - Gourmet eating experience. Delightful Asian dishes.
Trattoria Reggiano – Italian cuisine.
Trustworthy Brewing Company - Traditional American food. Artisanal beer.
Villa Azur - Gastronomy from France and the Mediterranean region.
The X Pot – Asian cuisine.
Zeppola Cafe - Delightful Italian culinary creations and delectable baked goods.
Hotel accommodations
At this luxurious hotel, guests can enjoy a plethora of amenities. There are several pools available for relaxation and enjoyment, including those situated on the 4th floor of the Venetian Hotel and the 3rd floor of the Palazzo Hotel. Additionally, a third pool can be found on the lobby level in the Venezia Tower. For those seeking ultimate relaxation, the renowned Canyon Ranch spa is at their disposal. Furthermore, to cater to the needs of business travelers, the hotel offers a convenient FedEx Office Business Center. On top of all these perks, hotel guests can access an extensive collection of top magazines and newspapers through the complimentary PressReader app, made possible by the daily resort fee.
Arrival time: 3 o'clock in the afternoon | Departure time: 11 o'clock in the morning | Additional charge: $45 per night for resort amenities
Situated right in the center of the bustling Las Vegas Strip, the Venetian is a magnificent resort that exudes luxury. What sets it apart from other accommodations is that all of its rooms are spacious suites. Whether you prefer a suite with one king bed or two queen beds, you will find yourself surrounded by comfort and elegance. Each suite spans an impressive 650 square feet, ensuring that you have ample space to relax and unwind. One of the standout features of these suites is the separate living room, where you can entertain guests or simply enjoy some quiet time. Another highlight is the oversized bathroom, which adds a touch of indulgence to your stay. If you desire even more extravagance, consider booking one of the Premier or Signature Suites. These suites offer additional space and special features, taking your experience at the Venetian to the next level.
Book a lodging at Venetian Resort
Frequently Asked Questions about the Venetian Resort & Casino
Are there any 3/2 blackjack tables at Venetian?
The majority of blackjack tables found at Venetian Casino offer a payout ratio of 6/5. However, it's worth noting that Spanish 21 and high limit games are the only exceptions to this rule.
What are the maximum craps odds at Venetian?
Craps offers maximum odds of 3-4-5 times, and the field bet pays out 12, including the option of playing crapless craps.
What types of roulette are dealt at Venetian?
Venetian is where you can find both single zero, double zero, and triple zero roulette games.
Which casino started triple zero roulette?
The introduction of triple zero roulette at Venetian in Las Vegas marked a significant milestone in the casino industry. This innovative game made its debut in 2016, captivating players with its unique twist on traditional roulette.
Is there a poker room at Venetian?
Venetian offers a spacious poker room hosting both cash games and high-stakes tournaments.
Last updated: May 28, 2023