Las Vegas remains the epicenter of intense gambling and extraordinary sportsbooks, despite the proliferation of legal sports betting across the nation. Within this compilation, you will find a comprehensive inventory of all the sports betting operators situated in this bustling city. Each establishment is accompanied by an informative article penned by a seasoned local sports bettor. These articles delve into the diverse array of wagers available, the sporting events included in their offerings, the restrictions imposed on betting amounts, and the thrilling nature of the wagers. It is worth noting that every sportsbook mentioned below boasts both mobile and live betting options, providing enthusiasts with an unmatched level of convenience and excitement.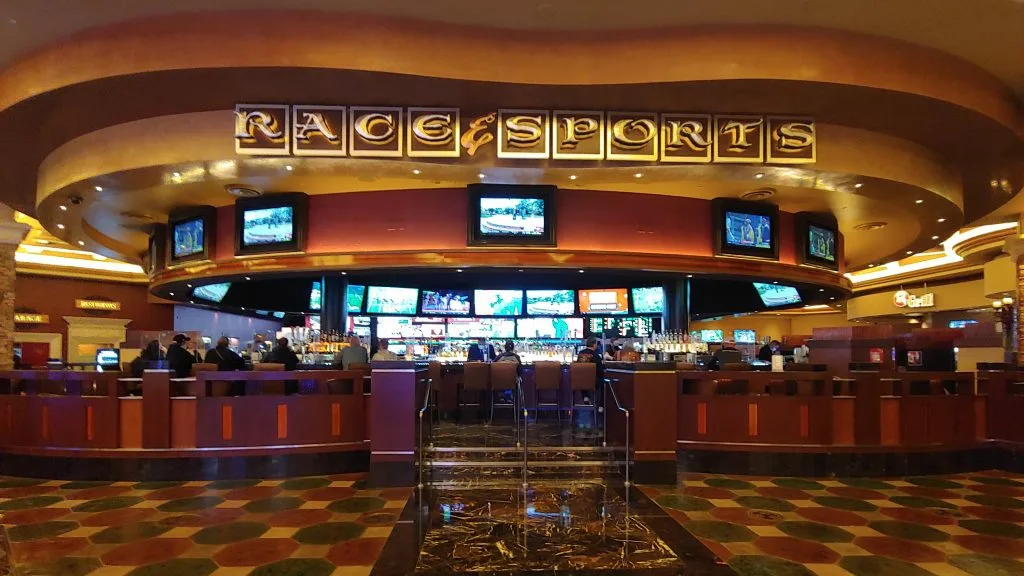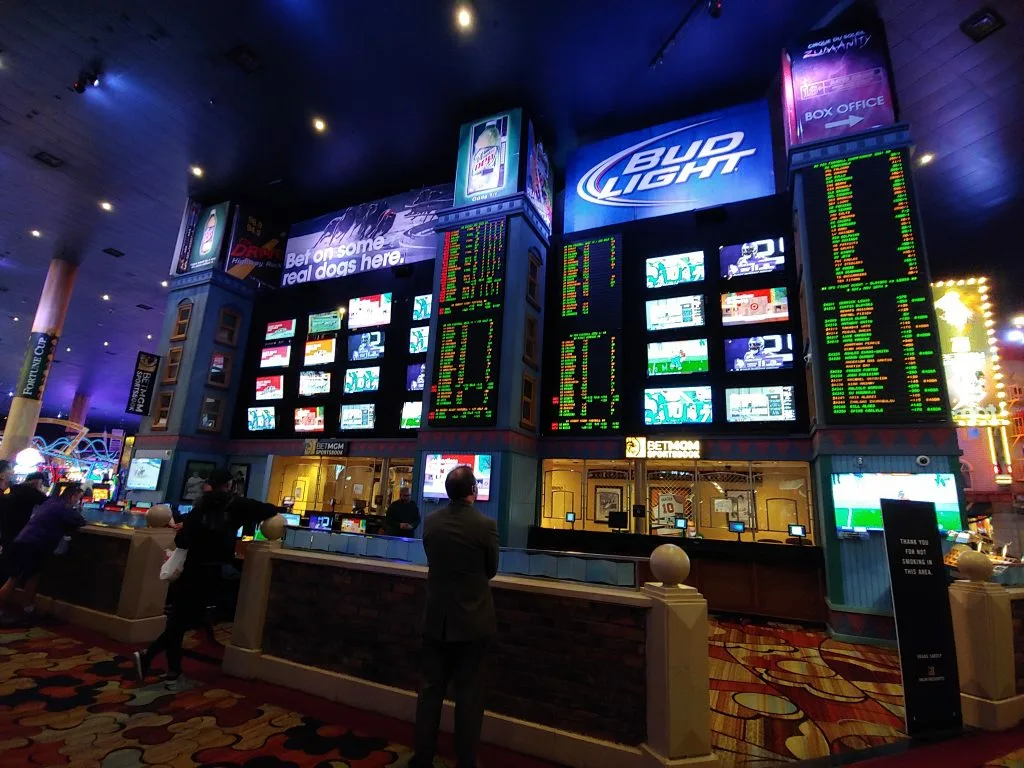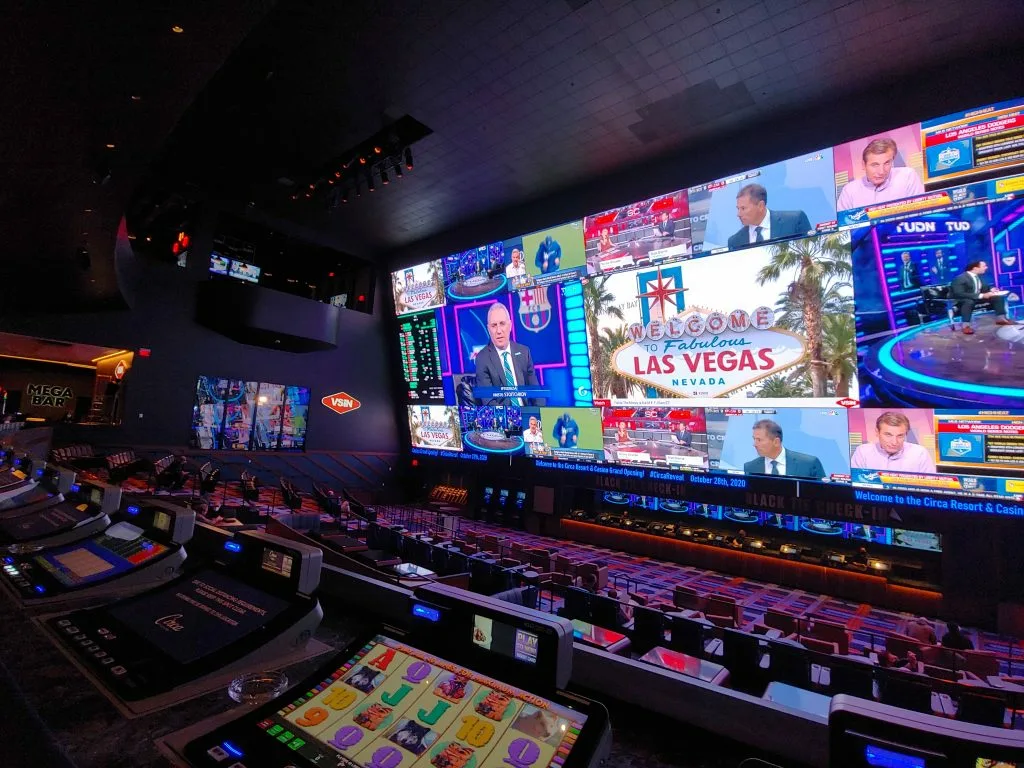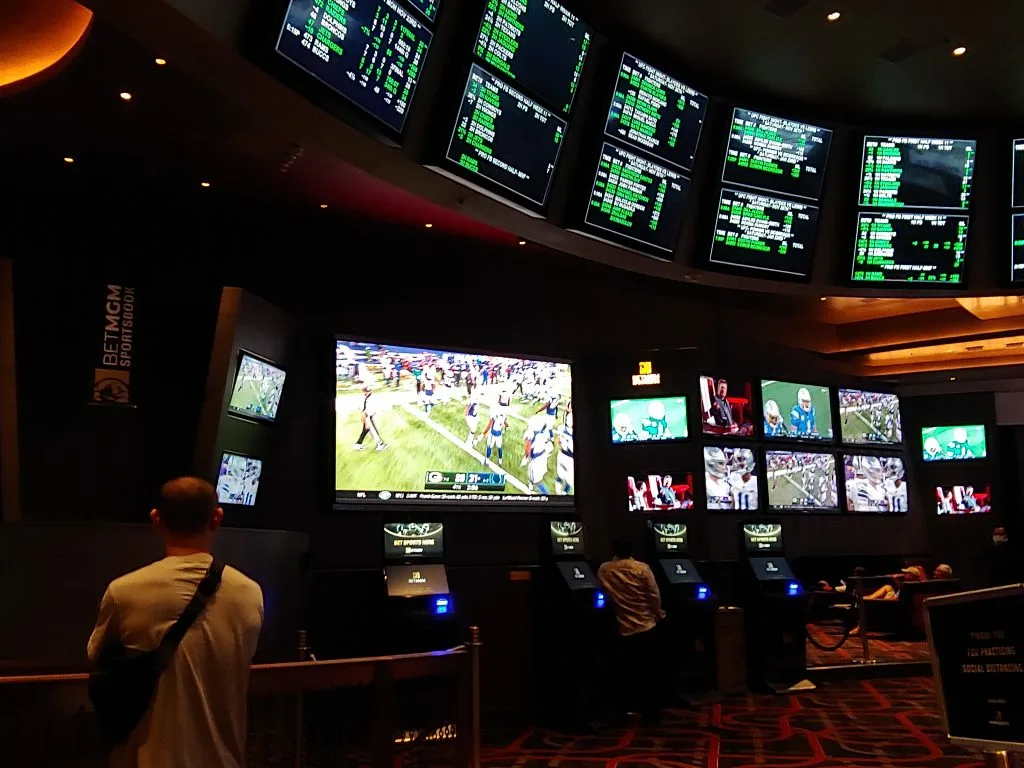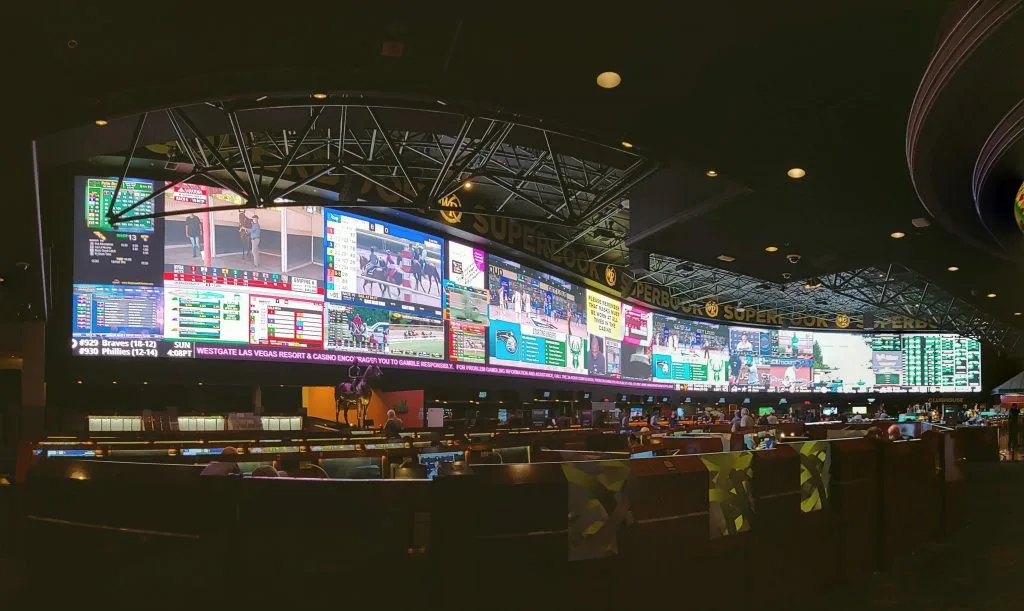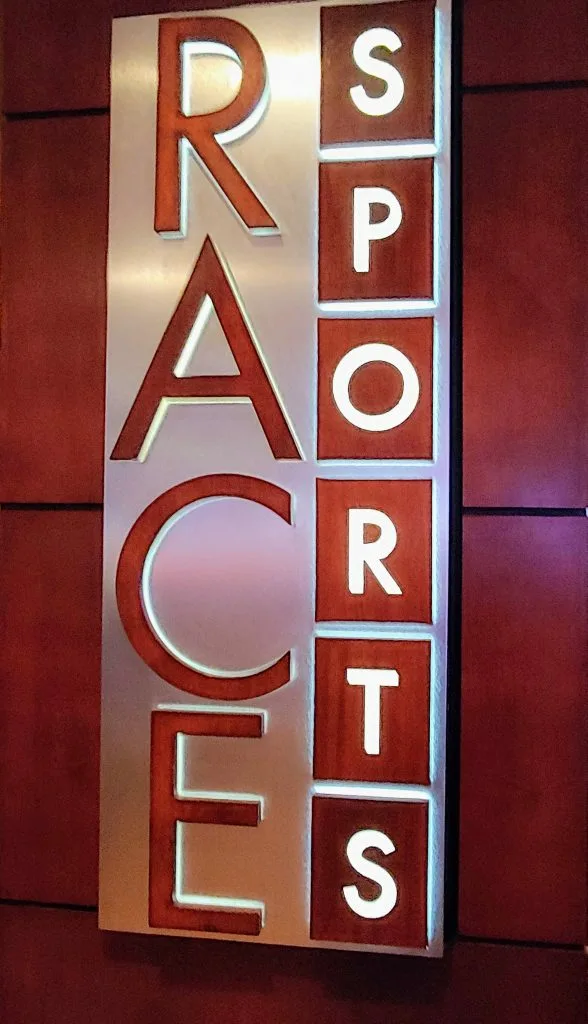 I have to say, MGM Resorts and their incredible BetMGM product have really made a name for themselves in the highly competitive Las Vegas sports betting industry. They have managed to cater to both the serious bettors who treat it as a profession and the recreational bettors who are simply looking for some fun. The best part is that you can access BetMGM services at all the casinos under MGM Resorts, which is quite impressive. It's not just limited to one or two casinos, but all of them! And let me tell you, these sportsbooks are not just your average run-of-the-mill sportsbooks. They are located on the destination level, which means you can enjoy your betting experience in some of the most iconic and luxurious venues in Las Vegas. We're talking about Aria, Bellagio, Mandalay Bay, MGM Grand, and Mirage, to name just a few. But here's the icing on the cake - BetMGM doesn't just operate within the confines of the physical casinos. They have also expanded their operations to include legal real-money online sports betting in over a dozen states. So no matter where you are, whether you're in Las Vegas or one of the states they cover, you can enjoy the excitement and thrill of betting on sports with BetMGM. It's truly a remarkable offering that sets them apart from the competition.
"); //-->
I was thrilled when Boyd Gaming introduced its BConnected app, one of the pioneers in the mobile sports betting market. Over time, the app underwent a rebranding and became known as Boyd Sports. What sets Boyd Gaming apart is its provision of sports betting services at all its Las Vegas casinos, except for Main Street Station, which has ties to California. One notable characteristic of Boyd Gaming is its focus on catering to recreational locals and tourists, offering smaller limits that are more accessible and appealing to this particular audience.
In Nevada, the exception among most states, the FanDuel app is not the go-to choice for sports betting enthusiasts. However, Boyd Gaming has forged a partnership with FanDuel, making it their trusted sportsbook partner. Interestingly, the recently opened sportsbook at Fremont, located in the heart of downtown Las Vegas, proudly bears the FanDuel branding. This marks the very first instance of the FanDuel brand being utilized in the state of Nevada.
I have to say, Caesars really gives its competitors a run for their money when it comes to sportsbook operations here in Las Vegas. You can find their sportsbooks at every single one of their casinos, which is quite impressive. Just to name a few, you've got Caesars Palace, Cromwell, Flamingo, Harrah's, Horseshoe, and Planet Hollywood. They've really got all their bases covered when it comes to providing top-notch sports betting experiences for their customers.
In a momentous merger, Eldorado Resorts and Caesars Entertainment joined forces, creating a powerful alliance. Following the completion of this monumental endeavor, the responsibility of overseeing the sportsbooks within the company was assumed by William Hill. However, in a strategic move, the company decided to retire the William Hill brand and instead opt for a relaunch of Caesars Sportsbook at its various properties. This rebranding was not limited to physical locations alone, as the mobile betting app also underwent a transformation, now known as Caesars Sportsbook. This revamped app is now accessible in over a dozen states, offering an enhanced betting experience to users. Although the William Hill brand persists at sportsbooks in most Nevada casinos not under the ownership of Caesars, the reinvigorated Caesars Sportsbook reigns supreme within the company's domain.
In the heart of Las Vegas, there exists a relatively fresh face in the world of sportsbooks: Circa. With its headquarters established within the renowned establishments of Circa, The D, and Golden Gate on Fremont Street, as well as Tuscany and The Pass in the locals market, Circa has quickly gained recognition. Its brand-new casino, aptly named Circa, proudly boasts the title of housing the largest sportsbook in existence. What sets Circa apart from its competitors is its unwavering commitment to catering to all types of bettors, accepting serious action from anyone who dares to engage. The Circa sportsbook, a place teeming with anticipation and adrenaline, remains open nonstop, 24 hours a day. On the other hand, the remaining locations typically operate from 8am to 10pm, serving as havens for locals and tourists alike to revel in the thrill of sports betting.
Located downtown on Fremont Street, Golden Nugget is the sole establishment of its kind in Las Vegas. With its reasonable betting limits, the casino caters to the needs of a wide range of bettors. On the west side of the casino, there is a sportsbook of moderate size, perfect for those looking to enjoy some sports wagering.
I work at a sports betting operation called South Point, where we gladly accept a good amount of wagers. Not only do we have a sportsbook in our own casino, but we also manage the sportsbook at Rampart. What sets us apart is that our South Point sportsbook is open around the clock, providing our customers with the convenience of placing bets at any time of the day.
The STN Sports app from Station Casinos is designed specifically for the local community. You can find these sportsbooks located at various casinos such as Boulder Station, Green Valley Ranch, Red Rock Resort, Santa Fe Station, Sunset Station, and Wildfires. What sets this app apart is that it also offers horseracing betting options.
Treasure Island
Treasure Island, a quaint and autonomous sportsbook, caters primarily to modest wagers placed by hotel patrons and other vacationers. Interestingly, this establishment is under the same ownership as Circus Circus, a renowned property that relies on William Hill to handle its sports betting operations. It's worth noting that Treasure Island has recently discontinued its Nevada mobile betting application, signaling a shift in their approach to accommodating tech-savvy gamblers.
I have always admired Westgate, one of the most esteemed sportsbooks in Las Vegas. Its illustrious reputation dates back to the Las Vegas Hilton days, and it continues to uphold that legacy. What sets Westgate apart is its willingness to embrace high-stakes betting, offering higher limits than many other books. This sportsbook truly thrives on action and doesn't shy away from it. Located just east of the Las Vegas Strip, Westgate exclusively operates within its own casinos, ensuring a unique and exceptional experience for its patrons.
I have visited several sportsbooks in the Las Vegas area operated by William Hill, a renowned betting company. While most of them cater to the locals market and are relatively small in size, there are also some notable ones located on the Strip. If you happen to be in that area, you can find William Hill sportsbooks at Casino Royale, Circus Circus, Sahara, and The Strat. Additionally, William Hill has established downtown sportsbooks at Binion's, Downtown Grand, Four Queens, and Plaza. One interesting aspect of William Hill's approach is that their products are primarily designed to appeal to recreational players rather than professionals.
Wynn is the operator of the sportsbooks found at Wynn and Encore, which are renowned for their opulence in Las Vegas. The mobile betting platform, named WynnBet, adds to their offerings.
Previous operations of sportsbooks in Las Vegas
CG Technology
CG Technology, previously known as Cantor Gaming, managed sportsbooks in several prominent Las Vegas resorts such as Cosmopolitan, Palazzo, Palms, Silverton, Tropicana, and Venetian. In the year 2020, CG Technology joined forces with William Hill through a merger.
Varieties of wagers welcomed by sportsbooks in Las Vegas.
Las Vegas sportsbooks are renowned for their diverse range of betting options. As a bettor, you'll discover a wide selection of wagering opportunities available to you. From traditional straight bets featuring point spreads, totals, and moneylines to an exciting array of sports, such as football, basketball, baseball, hockey, soccer, golf, boxing, mixed martial arts, and tennis, there's something for every sports enthusiast. While the Las Vegas sportsbooks are bustling with action throughout the year, it's during the Super Bowl and March Madness that they truly come alive, attracting a flurry of activity and heightened excitement. These two major events draw in crowds of passionate bettors, eagerly placing their bets in the hopes of a big win.
At retail sportsbooks and on mobile betting apps, you'll find a range of parlay and teaser cards along with other types of wagers, depending on the sport. These additional wager options include pleasers, futures, and props. So, whether you're at a physical sportsbook or using a mobile app, you have plenty of choices when it comes to placing your bets.
A guide on setting up a Las Vegas mobile sports betting account
In the state of Nevada, it is strictly prohibited for mobile sports betting apps to offer the convenience of creating accounts directly on smartphones or any other devices. Instead, individuals who wish to engage in sports betting must physically visit a sportsbook and fill out a required form, ensuring that they provide a valid photo ID. Additionally, it is mandatory for bettors to furnish either their Social Security Number or an alternative tax ID number to complete the registration process.
Tips for adding funds to Nevada's mobile sports betting applications
When it comes to funding a Nevada mobile betting app, there are numerous options available. Whether you prefer to visit a Las Vegas sportsbook or any other bookmaker in the state, you can conveniently deposit cash at the counter or a self-service kiosk. It's important to remember to bring along a valid photo ID when making an in-person deposit. Additionally, having a players card from the casino might be necessary to complete the transaction smoothly.
Certain cash transfer services are offered by some sportsbooks in Nevada for both deposits and withdrawals in their sports betting apps. One widely used method is the Play+ card, which allows users to make deposits using Visa, Mastercard, Discover, as well as electronic checks linked to their bank account. Additionally, another option available is the PayNearMe service, which enables users to transfer cash as a means of depositing funds.
Tips on how to cash out from Nevada's mobile betting applications.
Cash at the sportsbook counter is often the preferred method of withdrawing funds from a mobile betting app in Nevada. However, there are several other options available as well, depending on the sportsbook's policy. These alternatives include the use of a Play+ debit card, bank wire transfers, electronic checks, and paper checks. Each sportsbook may have its own set of withdrawal methods, so it is important to familiarize oneself with the specific policies in order to choose the most convenient option.
Additional benefits of Advantage sportsbook webpages
The most recent update on September 17, 2023, was made by Kristina Mehaffey.