In the 20th century, the Boyd family was instrumental in the growth of the Las Vegas gambling scene, playing a vital role in expanding the casino industry. They successfully managed several properties before coming together to establish the Boyd Gaming Corporation in 1975. Presently, their company manages a whopping ten distinct casinos in the valley, with nine of them featuring a sportsbook.
Boyd Sports is the new name given to the previously known mobile sports betting app of Boyd Gaming, which was originally branded as BConnected Sports.
I have great news for those located in various states across the United States! If you happen to be in Arizona, Colorado, Connecticut, Illinois, Indiana, Iowa, Kansas, Louisiana, Maryland, Michigan, New Jersey, New York, Ohio, Pennsylvania, Tennessee, Virginia, West Virginia, or Wyoming, there's an exciting opportunity awaiting you. By simply clicking the link provided below, you can gain access to FanDuel's online and mobile betting app. What's more, new players are eligible for a special offer known as the loss rebate. This means that if you experience any losses, FanDuel will provide you with a rebate to help alleviate the impact. Don't miss out on this amazing chance to enjoy the thrilling world of online betting with FanDuel!
Boyd Sports website
Although you won't find any Boyd establishments along the Strip, fear not, for there are two conveniently located nearby in the illustrious Gold Coast and Orleans casinos. If you're looking to experience the vibrant downtown scene, fret not, as Boyd has a presence there as well, with their esteemed Fremont and California casinos. However, it is worth noting that Main Street Station, unfortunately, does not offer a sportsbook for those seeking to engage in some thrilling sports betting.
Outskirts of town, you'll find a handful of other locations like Aliante, Cannery, Jokers Wild, Sam's Town, and Suncoast that are frequented mostly by locals. While Boyd doesn't necessarily aim to differentiate itself from the competition when it comes to their sportsbook offerings, they do offer a decent alternative for those who prefer to steer clear of the bustling Strip.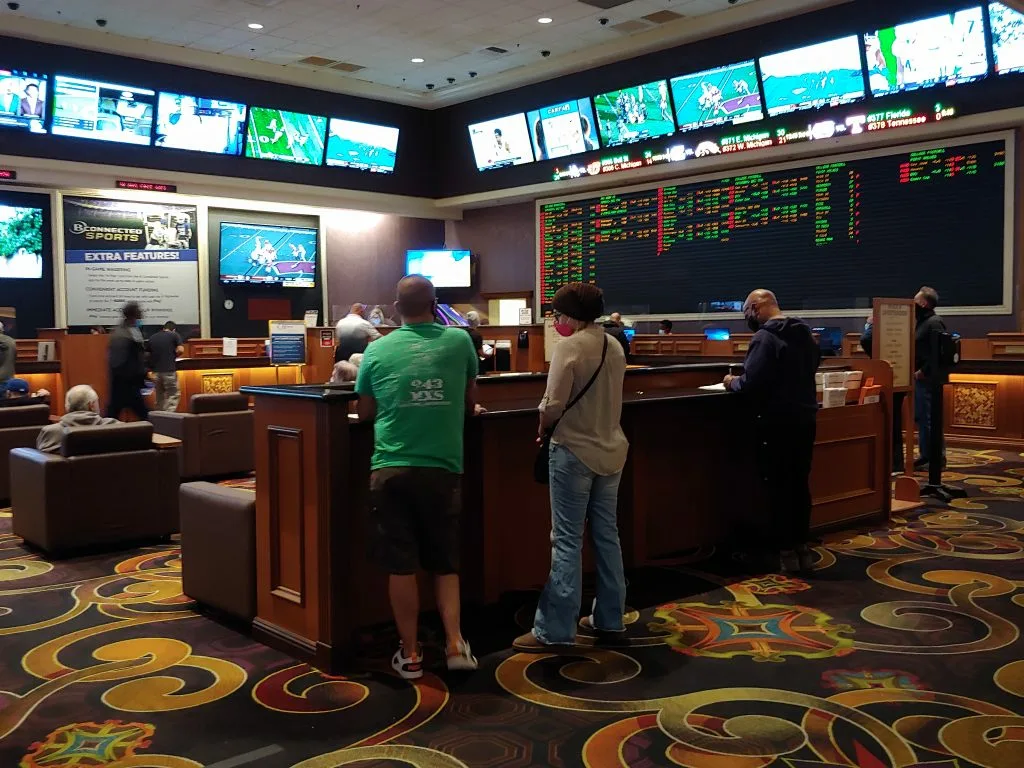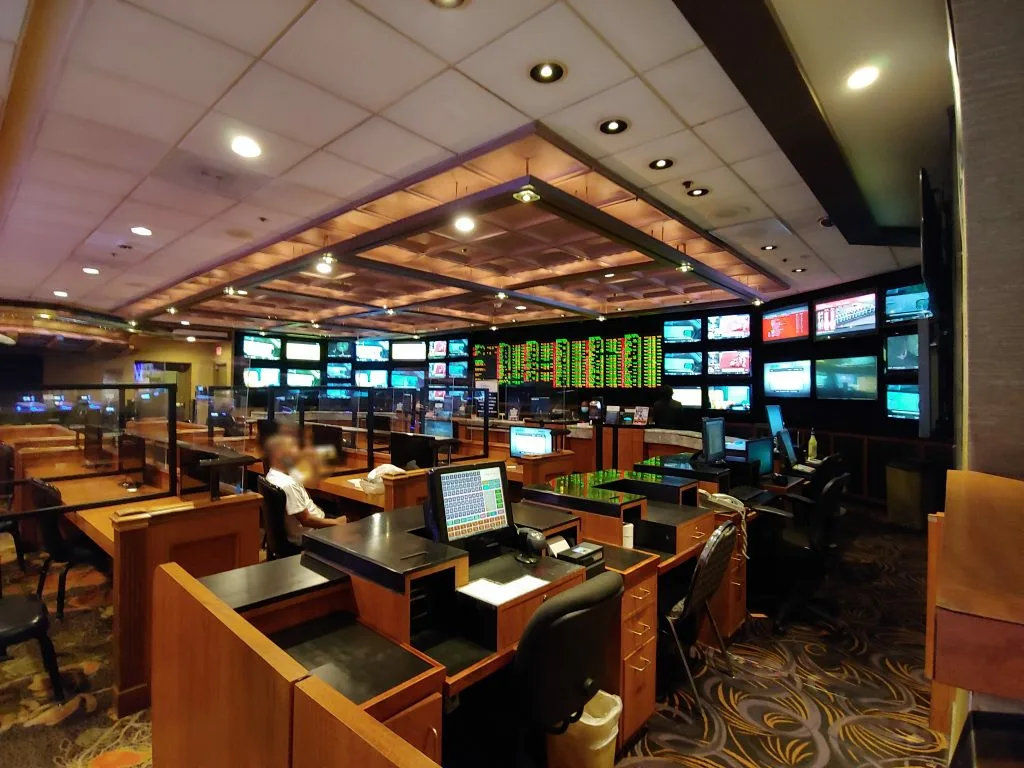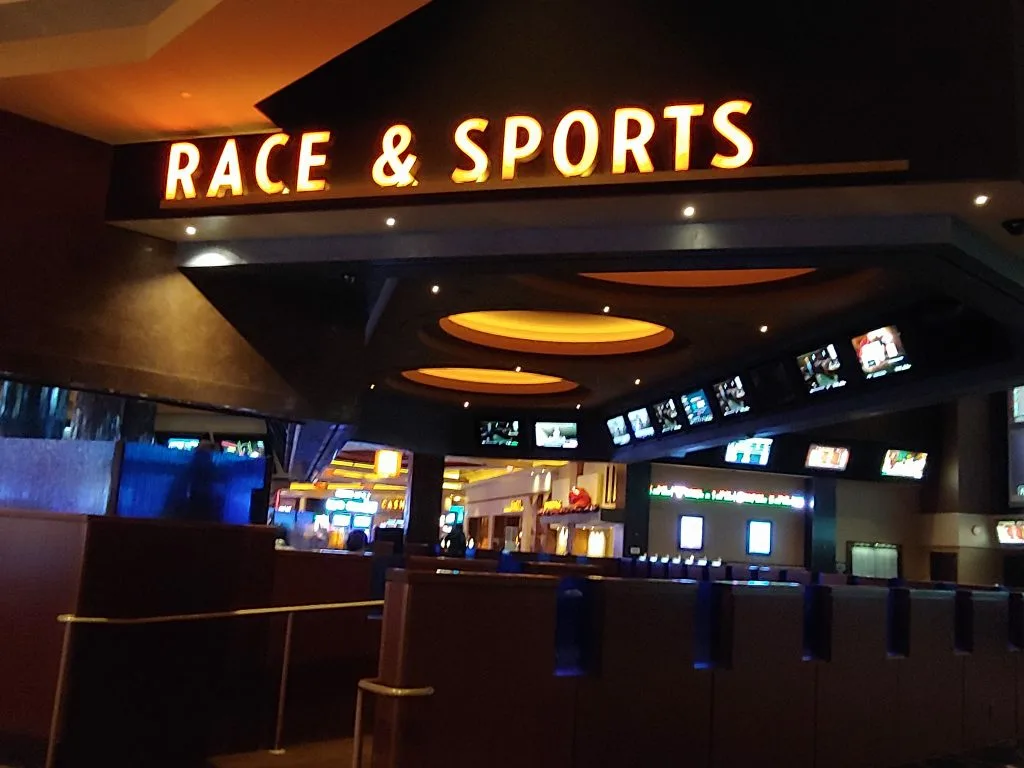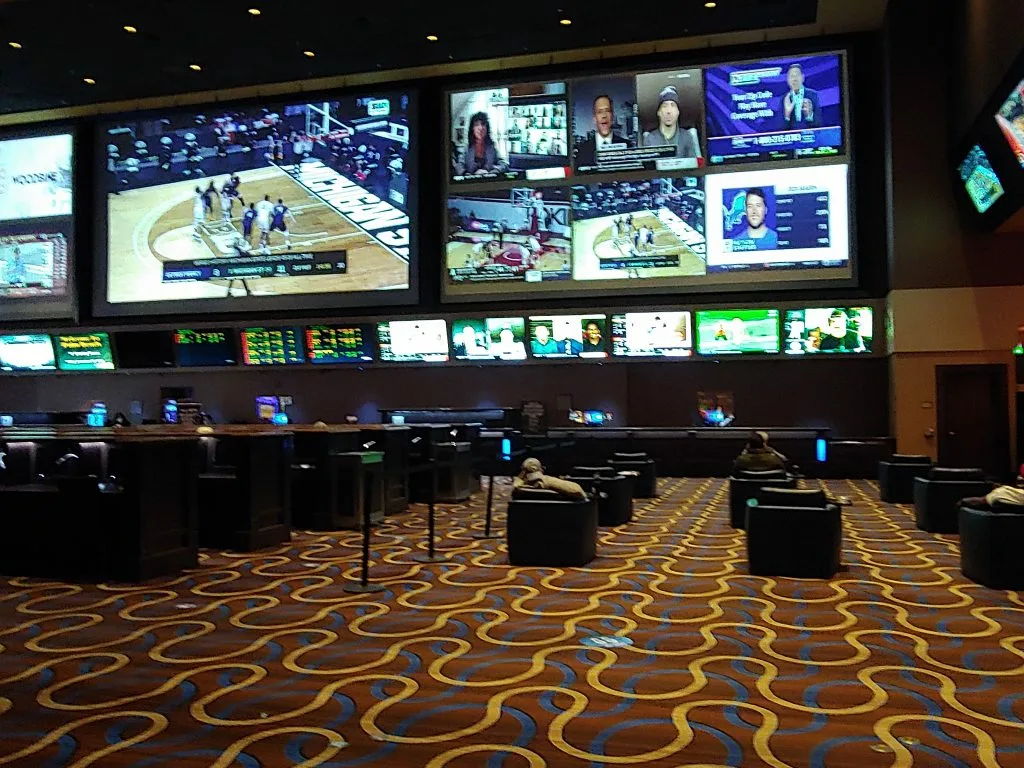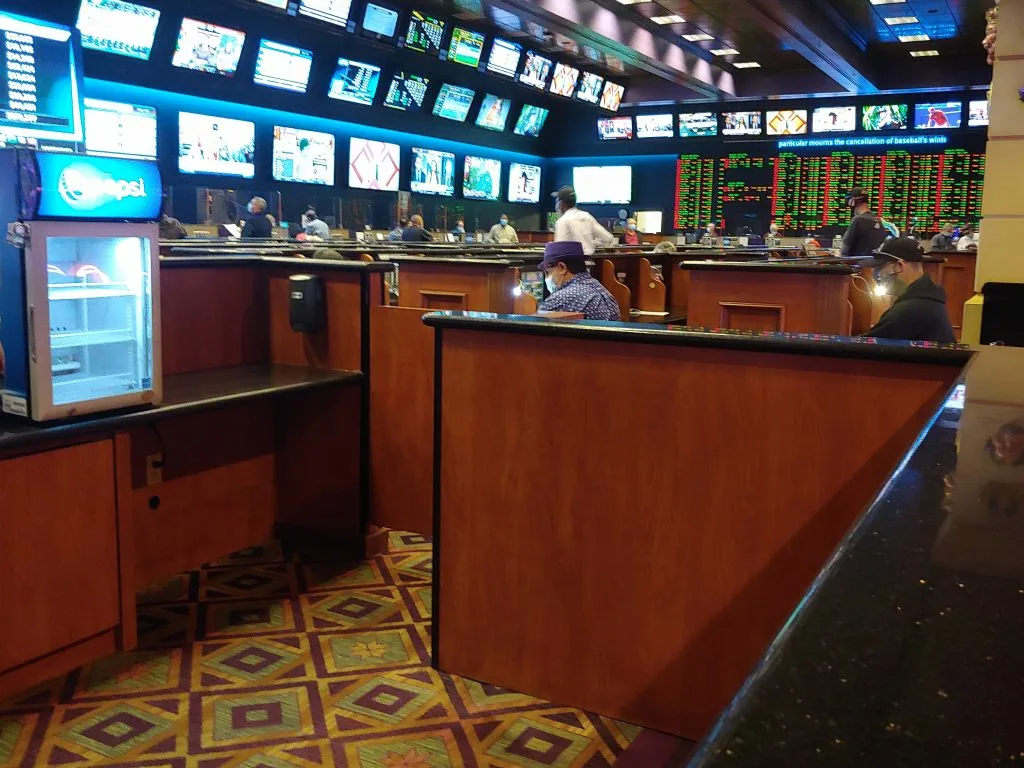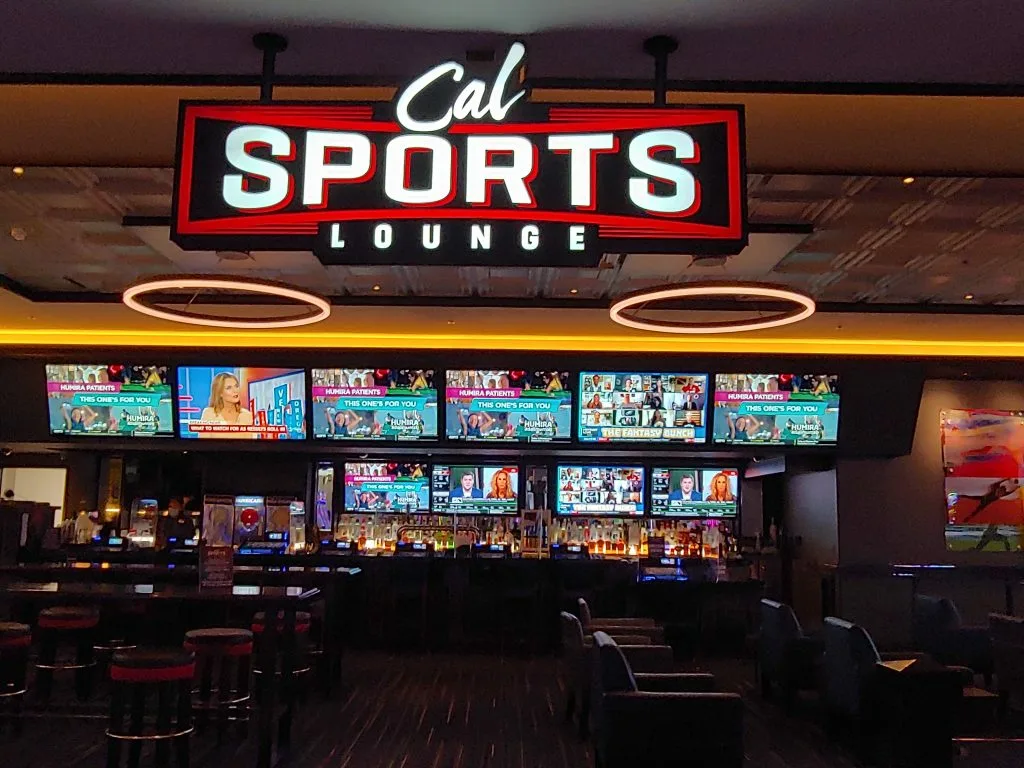 BConnected offers a wide range of options for sports betting.
At Boyd properties, you'll find a wide range of sports to bet on, including professional football, basketball, baseball, hockey, soccer, tennis, golf, MMA, UFC, and NASCAR. We also offer betting options for college football, basketball, and baseball. In addition to traditional wagers, we have prop bets available for selected events, providing even more excitement for our bettors. And for those who crave real-time action, we offer in-play wagering on marquee events, allowing you to stay engaged throughout the game.
I've noticed that Boyd doesn't often venture into innovative territory when it comes to their menu. They seem to lack unique offerings that differentiate them from their competitors. It's unfortunate that the hold percentage on many of their future markets is alarmingly high, leading smart customers to explore other options in town if they want to place bets on the future. Every now and then, BConnected Sports will release a morning point spread before anyone else in Vegas, but the betting limits are typically extremely low, and there's even a chance that the bet won't be permitted on their mobile app.
Members of the player's card program have the opportunity to accumulate comp points when placing bets, and the amount of comps received will differ depending on the odds of the wager.
Choose the Professionals competitions
During football season, Boyd hosts a fantastic free weekly competition called Pick The Pros. This exciting contest challenges participants to predict the winner of every NFL game without any point spreads. It's a thrilling opportunity to put your sports knowledge to the test and potentially win big! With a guaranteed $30,000 in cash prizes up for grabs each week, the stakes are high and the competition is fierce. To join in on the action, all you need is a player's card, which serves as your entry ticket to this exhilarating contest. Don't miss out on the chance to showcase your football expertise and compete for some incredible winnings!
BConnected Sports limits
As an American English-speaking narrator, I must say that Boyd's approach to bookmaking is rather conservative. This conservative approach, while resulting in a limited betting menu and futures markets with higher holds, also translates to lower betting limits compared to most Vegas sportsbook operators. Unlike other operators who may accommodate sharper players with larger bets, Boyd primarily focuses on providing a recreational experience for their local customer base. It is worth noting that the limits do differ between using the counter and mobile app. Generally, players have the opportunity to place larger bets if they are physically present at the casino.
BConnected Sports, the app for betting on your mobile device.
I always rely on IGT Sports, based in Nevada, to manage Boyd's mobile app. To get started, you have the convenience of signing up at any sportsbook location. Just make sure to complete a W9 form and bring along a valid driver's license and a player's card from the casino. If you prefer not to fund the app in person, you can opt for the PayNearMe option. This allows you to conveniently make deposits at a nearby CVS or 7-Eleven. Unfortunately, at the moment, there are no sign-up bonuses available for new mobile accounts.
Atmosphere
The sportsbooks at Boyd Gaming offer a unique layout that sets them apart from other shops in town. Unlike most establishments, the floor space is evenly divided between the race and sports sides, resulting in a slightly smaller viewing area. While the layouts at Orleans, Gold Coast, and Suncoast follow a cookie-cutter approach, Aliante and Sam's Town boast a slightly larger size. On the other hand, the downtown and Henderson locations are comparatively tiny. Regardless of the size, these sportsbooks are always bustling with both locals and tourists, eager to grab any available seat, especially during the peak sports seasons.
Understanding the probabilities and potential payouts of parlay and teaser bets.
Boyd Sports has a wide range of betting options to cater to different preferences. Whether you're into straight bets or futures, they've got you covered with their diverse offerings. It's worth noting that while most straight bets and futures are eligible for parlays, there may be certain exceptions for correlated markets. If you're a fan of pro and college football or basketball, you'll be delighted to know that Boyd Sports also offers teaser bets for these sports. And if you're looking to mix things up a bit, they have parlay cards, teaser cards, and reverse teaser cards specifically designed for pro and college football. With such a variety of options available, Boyd Sports ensures that there's something for everyone to enjoy the thrill of sports betting.
Presented below are the tables displaying the odds for both teaser and parlay bets, according to the regulations set by Boyd.
| Odds for Teaser Bets in Professional Football | 6 points | 6.5 points | 7 points |
| --- | --- | --- | --- |
| 2 teams | 5/7 | 2/3 | 5/8 |
| 3 teams | 7/5 | 6/5 | EVEN |
| 4 teams | 12/5 | 9/5 | 8/5 |
| 5 teams | 4/1 | 7/2 | 3/1 |
| 6 teams | 6/1 | 5/1 | 9/2 |
| 7 teams | 8/1 | 7/1 | 6/1 |
| 8 teams | 19/2 | 17/2 | 15/2 |
| NCAA Football Teaser Betting Lines | 6 points | 6.5 points | 7 points |
| --- | --- | --- | --- |
| 2 teams | 10/11 | 5/6 | 10/13 |
| 3 teams | 9/5 | 8/5 | 3/2 |
| 4 teams | 3/1 | 5/2 | 2/1 |
| 5 teams | 9/2 | 4/1 | 7/2 |
| 6 teams | 7/1 | 6/1 | 5/1 |
| 7 teams | 10/1 | 8/1 | 7/1 |
| 8 teams | 12/1 | 10/1 | 9/1 |
| Basketball Teaser Odds | 5 points | 5.5 points | 6 points |
| --- | --- | --- | --- |
| 2 teams | 10/11 | 5/6 | 10/13 |
| 3 teams | 3/2 | 13/10 | 11/10 |
| 4 teams | 2/1 | 9/5 | 3/2 |
| 5 teams | 7/2 | 3/1 | 5/2 |
| 6 teams | 5/1 | 4/1 | 3/1 |
| 7 teams | 7/1 | 6/1 | 5/1 |
| 8 teams | 8/1 | 7/1 | 6/1 |
| Unconventional Parlay Bets | Payout |
| --- | --- |
| 2 teams | 13/5 |
| 3 teams | 6/1 |
| 4 teams | 10/1 |
| 5 teams | 20/1 |
| 6 teams | 40/1 |
| 7 teams | 80/1 |
| 8 teams | 160/1 |
The latest information was provided by William Stevens on August 1, 2023.