3900 South Las Vegas Boulevard, Las Vegas, Nevada | Dial 877-386-4658 | Experience the Luxor Casino
With its unique shape, Luxor stands out among the many casinos lining the iconic Las Vegas Strip. The design of this Egyptian-themed establishment resembles a pyramid, making it instantly recognizable to visitors and locals alike. At night, a mesmerizing light crowns the casino, its glow stretching across the entire valley. Inside, guests can indulge in a wide range of gaming experiences, from live table games to electronic versions, ensuring there is something for everyone. Whether you prefer the thrill of slots, the strategy of video poker, or the excitement of a BetMGM Sportsbook, Luxor has it all. Additionally, the casino boasts an impressive array of dining options, ensuring that even the most discerning palates are satisfied. From casual eateries to fine dining establishments, there is no shortage of culinary delights to explore. Beyond gaming and dining, Luxor also offers a multitude of entertainment choices. Whether you choose to watch a captivating show, dance the night away at a lively nightclub, or simply relax at one of the many lounges, there is never a dull moment. Moreover, the casino is home to over 4,300 hotel rooms, enabling guests to fully immerse themselves in the Las Vegas experience. With its distinct shape, diverse entertainment options, and unparalleled hospitality, Luxor is truly a destination within itself.
Guests at Luxor can conveniently reach Excalibur and Mandalay Bay with a quick tram ride. In addition, there are interior walkways that connect the three MGM Resorts properties. This means that you can explore all three places without having to step outside.
Additional Casinos on the Las Vegas Strip
Bet-NV.com receives support from memberships, sponsors, and advertisements, ensuring its continuous operation. If you or someone you are acquainted with is struggling with gambling addiction, reach out to 1-800-GAMBLER for assistance.
---
Luxor casino
Luxor, a renowned establishment, presents a wide array of options for entertainment and gambling enthusiasts. With a remarkable collection of 60 table games, 1,100 slot machines, and video poker machines, there is no shortage of excitement and thrill for visitors. Notably, Luxor is also home to the esteemed BetMGM Sportsbook, an ideal destination for sports aficionados. This impressive sportsbook boasts a wall adorned with numerous TVs, creating an immersive experience for patrons. To enhance convenience, Luxor facilitates the creation of BetMGM online sportsbook accounts, providing enthusiasts with seamless access to their favorite sports betting activities. Moreover, Luxor serves as a versatile hub for bettors, offering the convenience of depositing and withdrawing cash directly on-site.
During the busiest hours, Luxor offers a dedicated section for high-stakes table games, where players can experience the thrill of high-limit action. Similar to other establishments under the MGM Resorts umbrella, Luxor proudly utilizes the renowned BetMGM Rewards players club. This exclusive membership allows players to accumulate valuable slot points while enjoying their favorite slot machines. Furthermore, loyal patrons who frequently engage in slot games, video poker, or table games may be entitled to a range of enticing benefits, including complimentary parking, complimentary slot play, delectable dining experiences, and even complimentary stays in the luxurious hotel rooms.
Luxor does not provide a poker room, as it shut down its operations in June 2017. However, if you're in search of a poker room, you can find one at Mandalay Bay.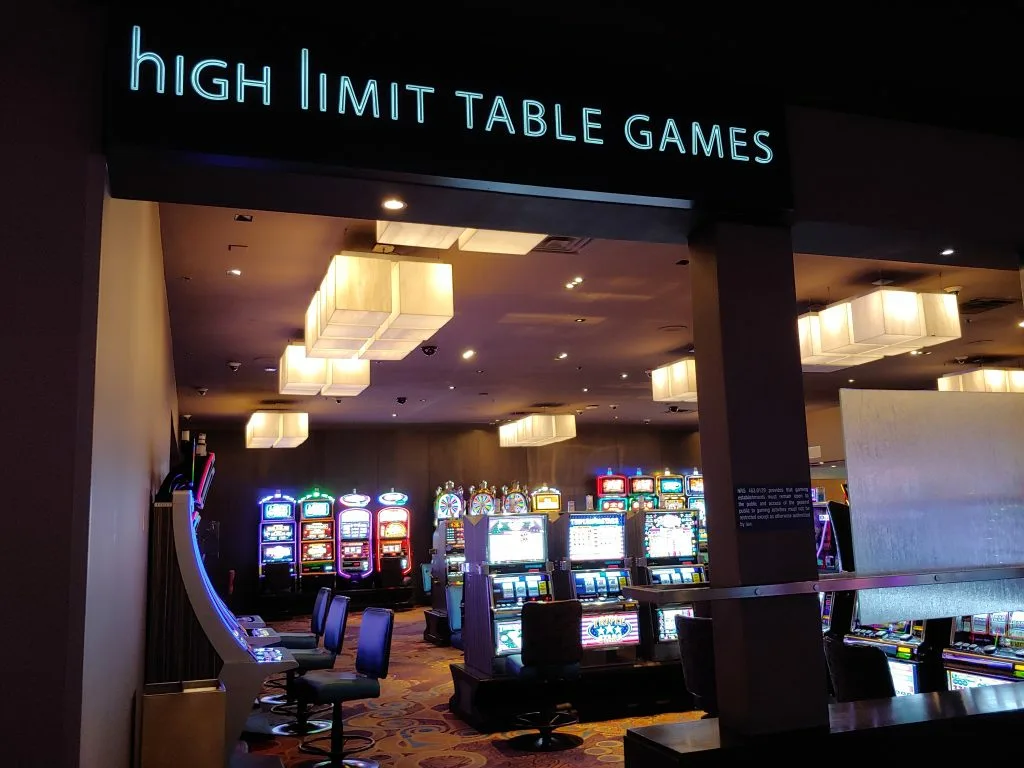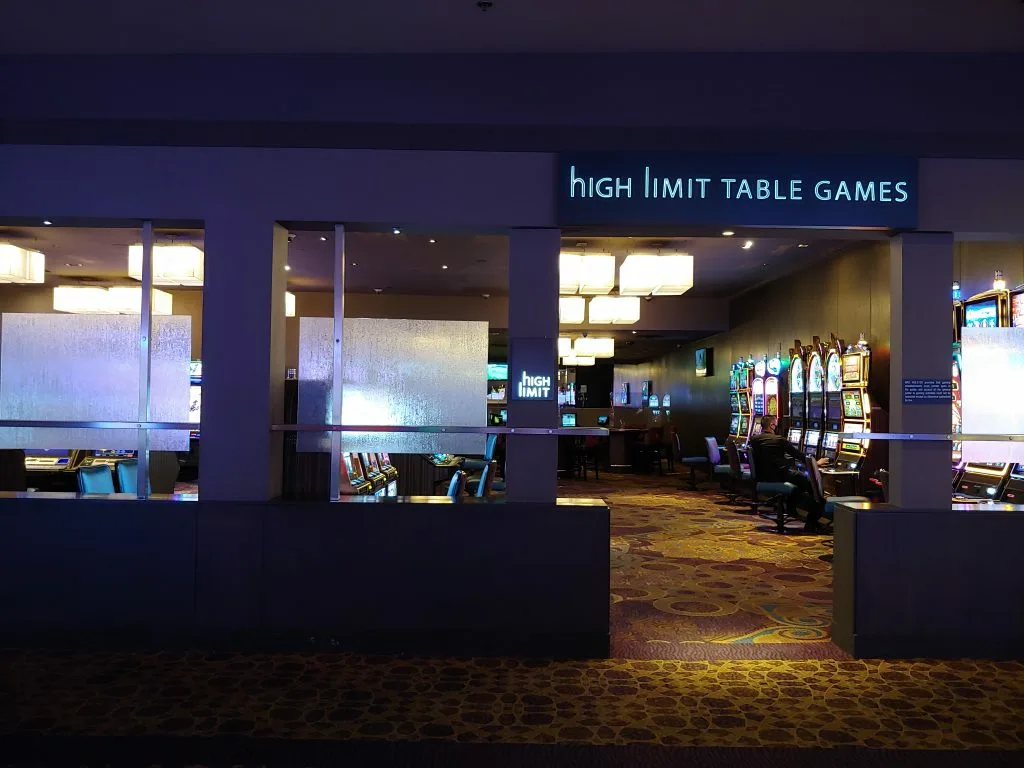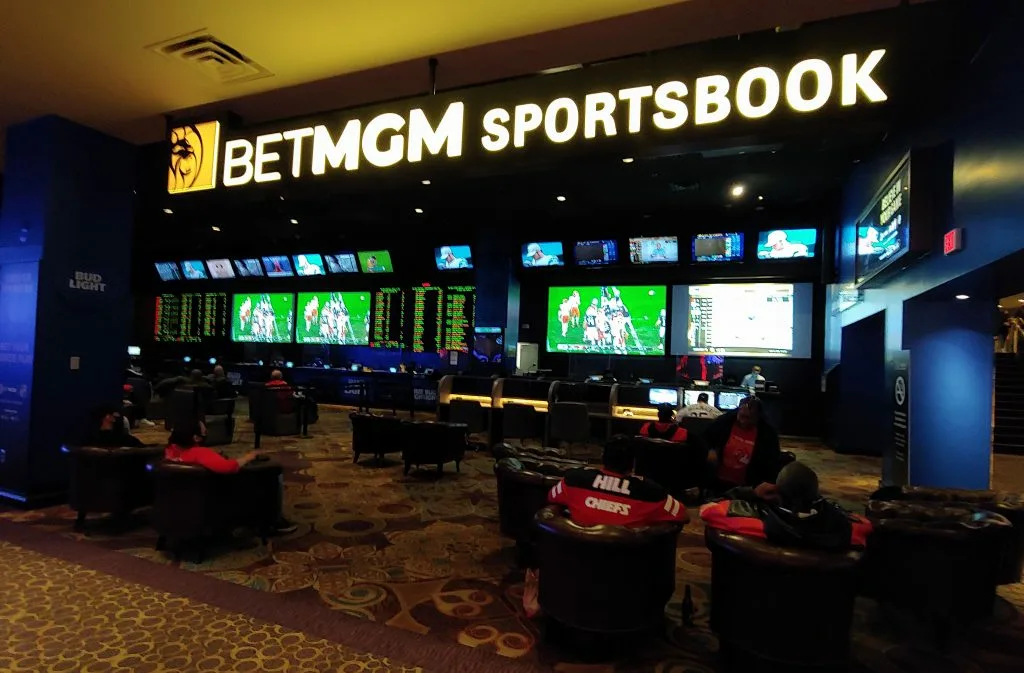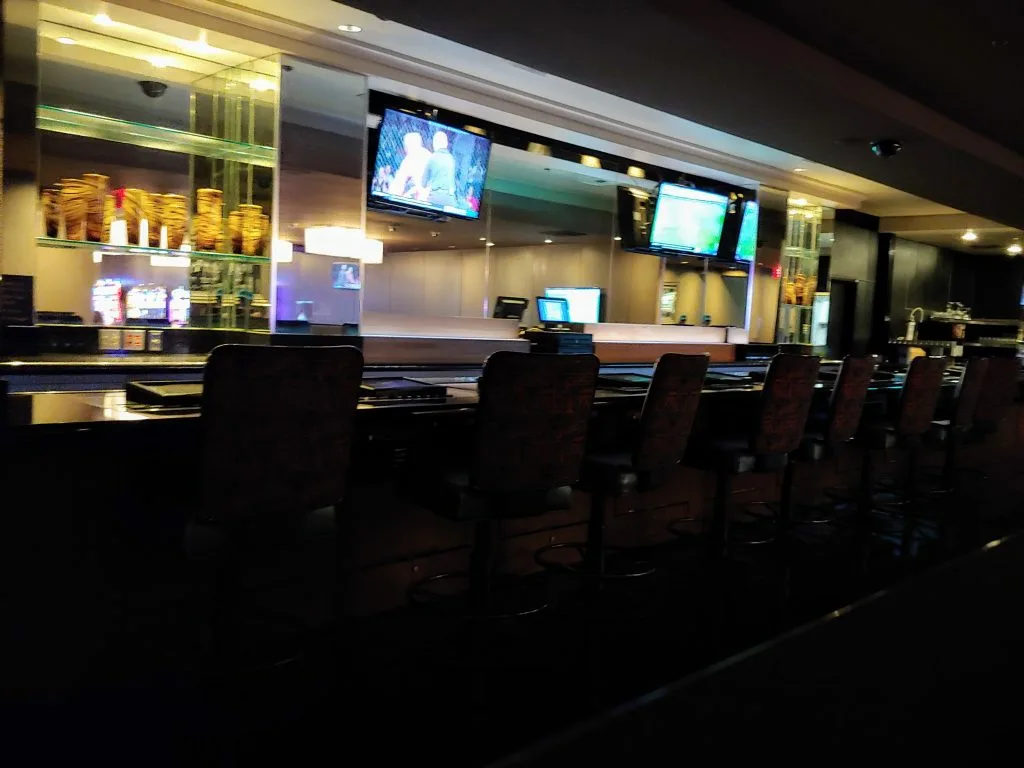 Table games
Luxor boasts an impressive collection of over 60 table games, featuring a diverse range of options such as baccarat, blackjack, various versions of craps, Free Bet Blackjack, roulette, Three Card Poker, and Ultimate Texas Hold'em.
In the realm of casino games, both craps and crapless craps grant the opportunity for 3-4-5 times maximum odds, while the field rewards triple. It's worth noting that every roulette table features either two or three zeros.
All blackjack games on the casino floor offer a payout ratio of 6/5, whereas in the exclusive high limit room, players can enjoy a more favorable 3/2 blackjack variant; however, please note that the high limit room has restricted operating hours.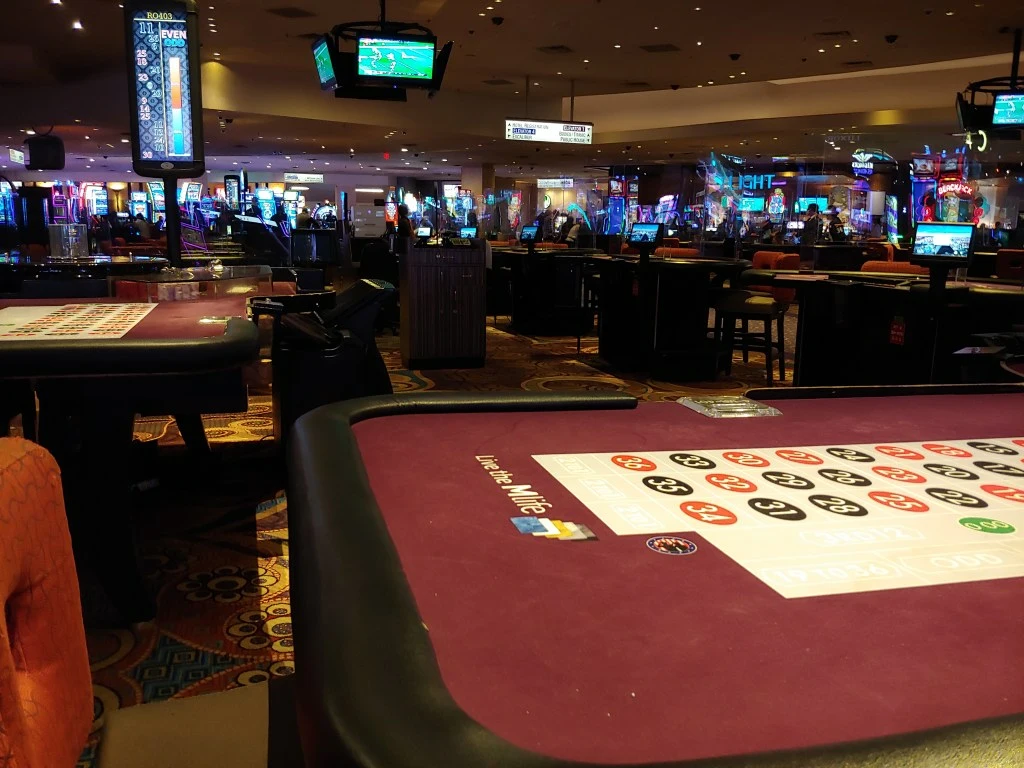 For as little as $3 per month, you can also gain access to the table game surveys available to Casino Club, Total Access Club, and Bet-NV.com Super Fan members. These surveys provide more detailed information about the table games offered at various casino properties. With Bet-NV.com membership, you'll get exclusive insights into the different casinos' table game offerings. Join now and unlock this valuable resource to enhance your gaming experience!
You can now access Bet-NV.com subscriptions through Gumroad and Patreon, providing you with excellent information on both platforms.
In case you or someone you're acquainted with is facing an issue with gambling, reach out to 1-800-GAMBLER for assistance.
Entertainment at Luxor
At Luxor, you'll find a plethora of entertainment choices. Among the shows offered are Super Stars Live, presented by America's Got Talent, the renowned Blue Man Group, the comedic genius Carrot Top, and FANTASY: The Strip's most tantalizing spectacle. Take your pick and indulge in the vibrant array of entertainment options available at Luxor.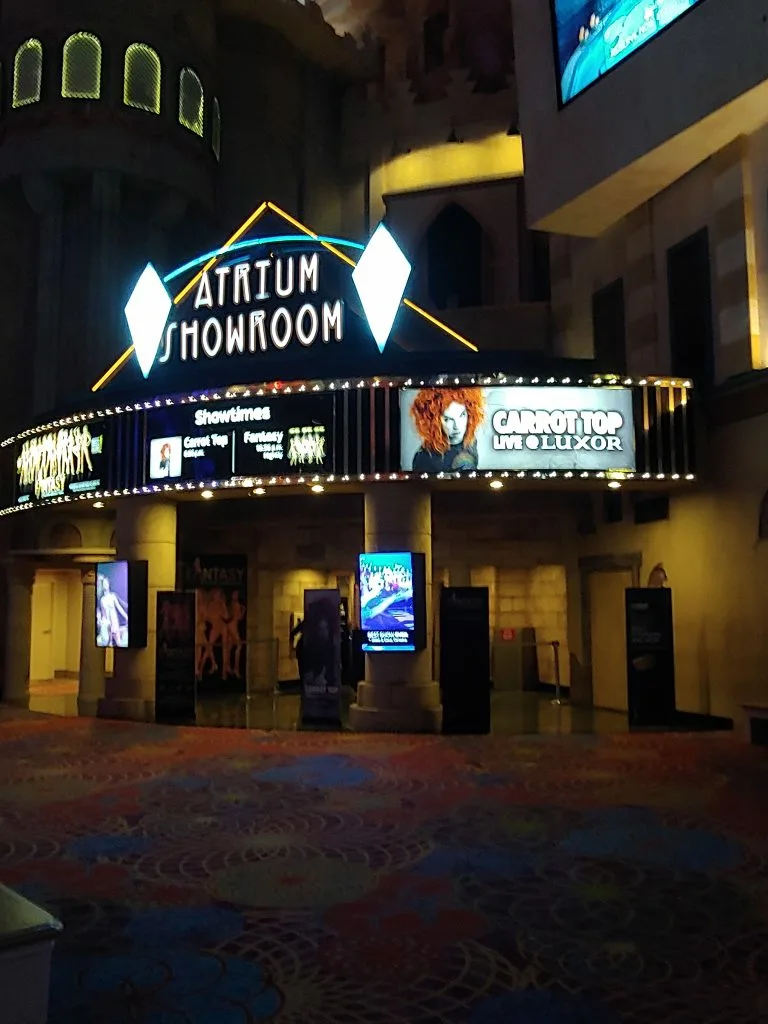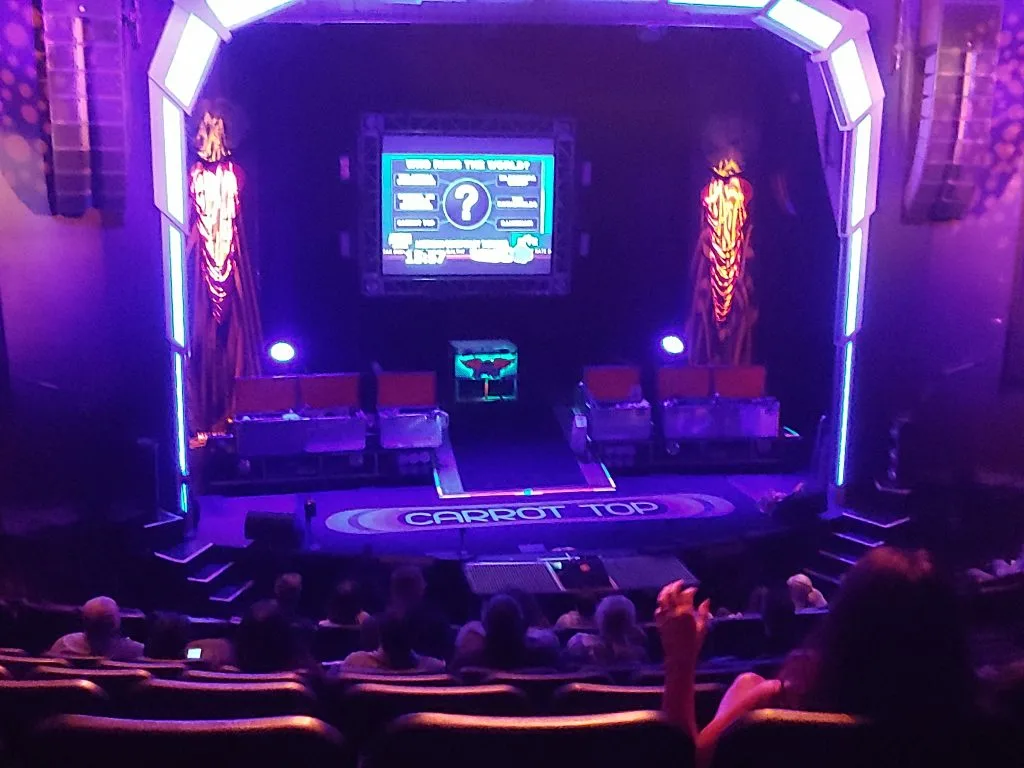 In addition to its entertaining shows, Luxor offers visitors a variety of exhibits, such as the intriguing Bodies… The Exhibition, the fascinating Discovering King Tut's Tomb, and the captivating Titanic Artifact Exhibition.
Nestled in the heart of Las Vegas, the HyperX Arena stands tall as a premier destination for all gaming enthusiasts. Boasting a state-of-the-art gaming and broadcast center, this flagship venue spans across multiple levels, encompassing a vast 30,000 square feet. As you step inside, your senses are immediately captivated by the sheer magnitude of the arena, with its impressive competition stage, a colossal 50-foot video wall, and an array of cutting-edge gaming stations. It is important to note that the HyperX Arena welcomes players who are at least 13 years old, and those who are younger must be accompanied by a responsible adult.
Indulge in the exquisite dining and delightful beverages offered at Luxor.
At Luxor, you'll find a variety of dining options scattered throughout the premises. Whether you're in the mood for a quick bite in the bustling food court or a more relaxed experience at a resort casual steakhouse, there's something to suit every palate. While most of the restaurants can be easily accessed just steps away from the lively casino floor, it's worth noting that Diablo's Cantina and the food court can be found on the atrium level. So whether you're craving a juicy steak or a flavorful Mexican feast, Luxor has you covered with its diverse range of dining choices, conveniently located within the property.
Backstage Deli – Sandwiches.
Blizz – Frozen yogurt.
Experience the Luxor's exceptional buffet dining. – Brunch buffet.
Diablo's Cantina – Mexican cuisine.
Luxor Food Court – Quick bites.

Bonanno's Pizzeria
Johnny Rockets
LA Subs
Nathan's Famous Hotdogs
Original Chicken Tender

Public House – Pub specializing in live sports events. Delicious comfort cuisine.
Pyramid Cafe – Breakfast and lunch.
Starbucks - Grab a cup of coffee and enjoy some delicious snacks on the go.
Tender Steakhouse & Lounge – Steakhouse for a relaxed dinner at the resort.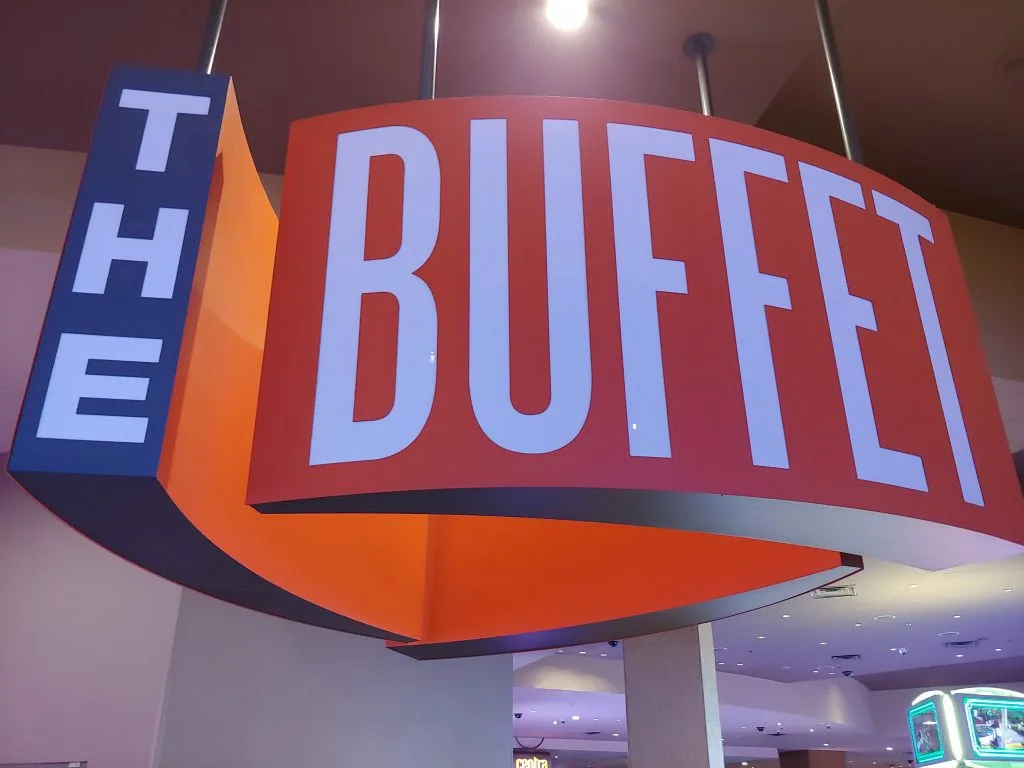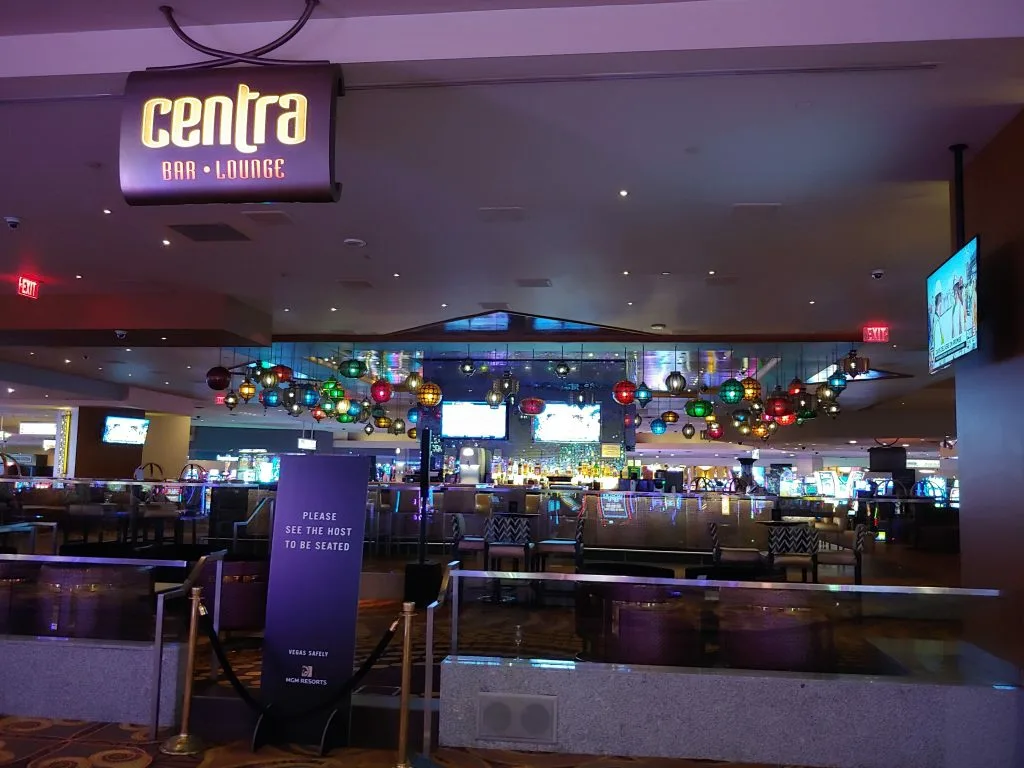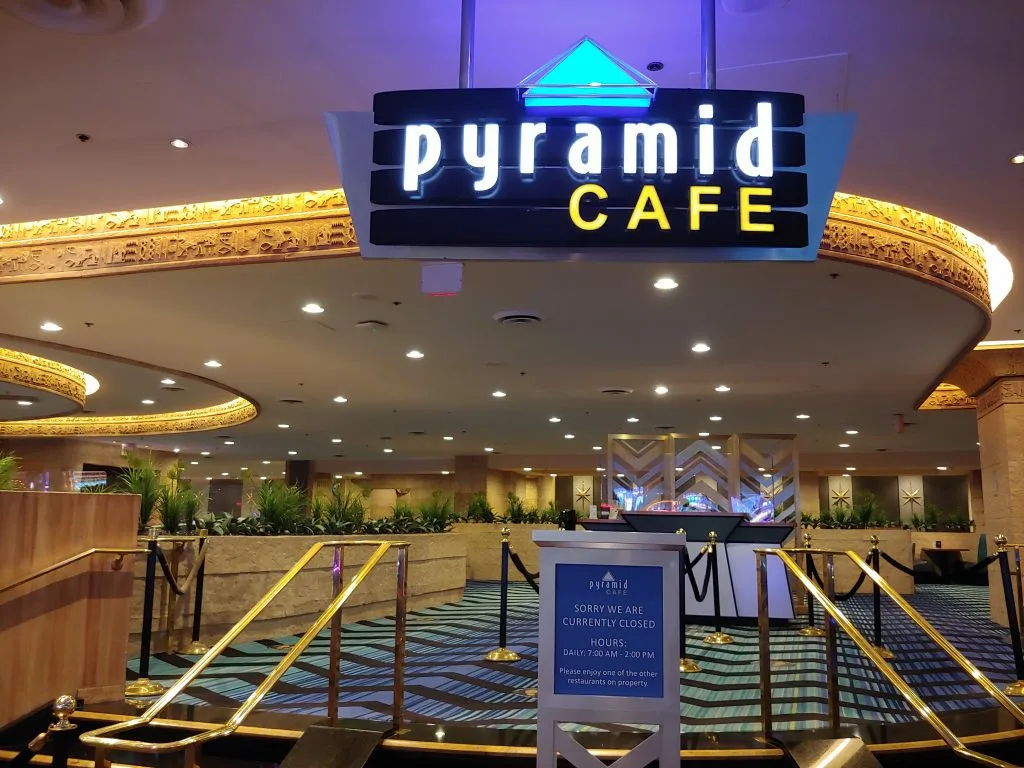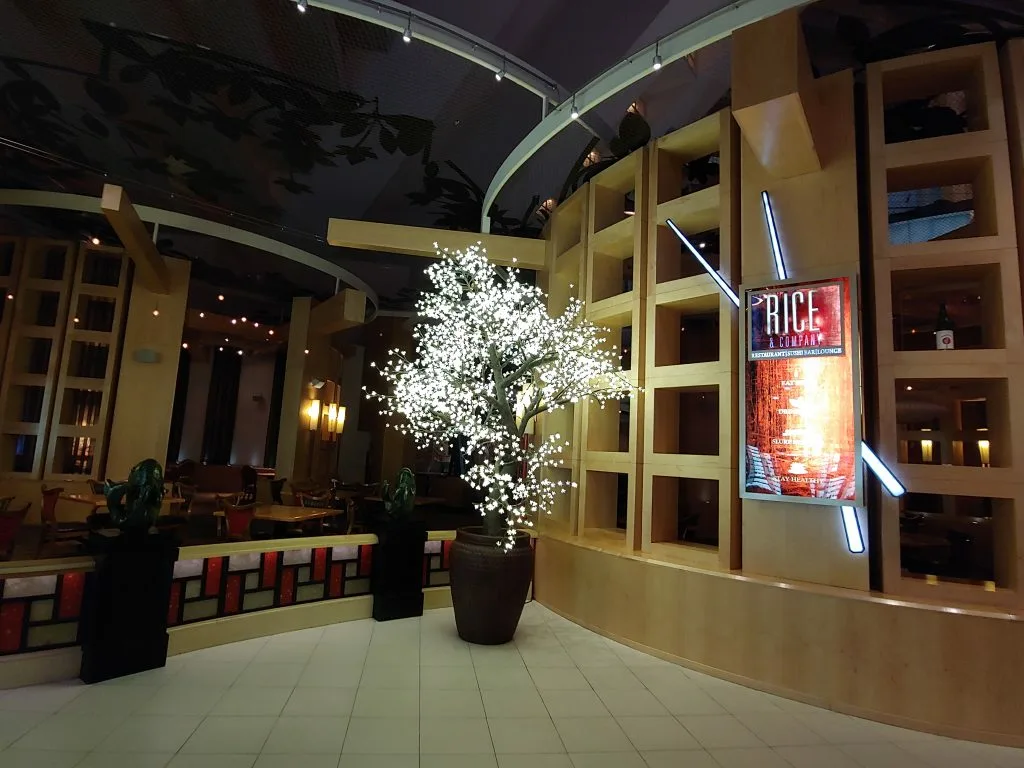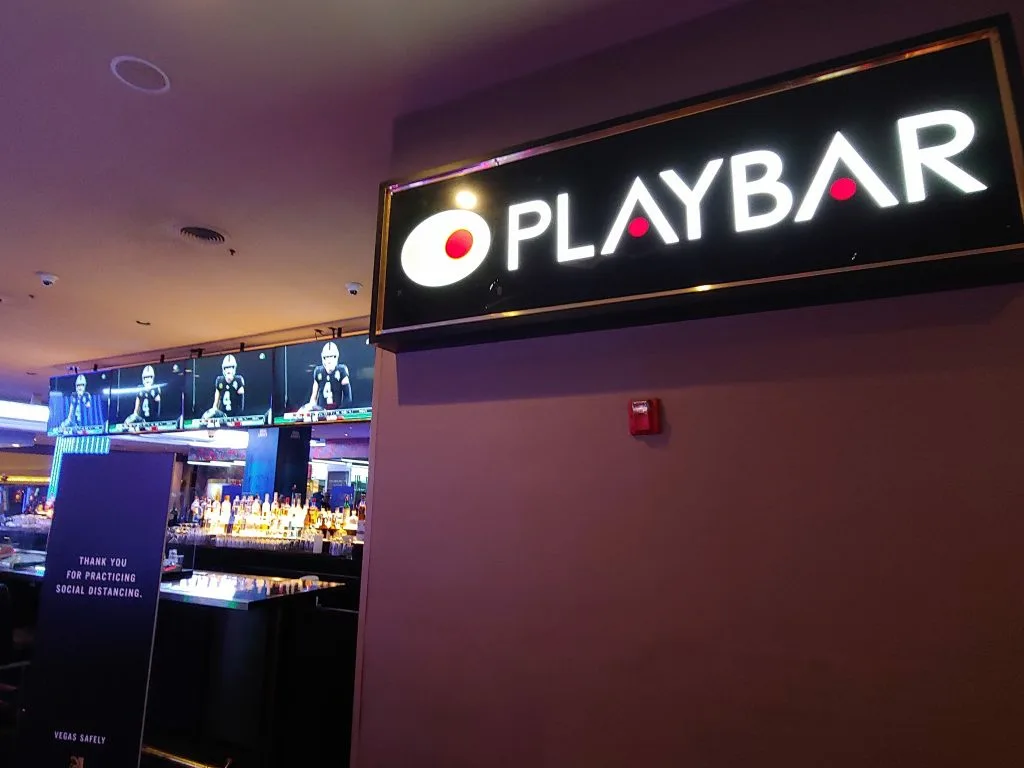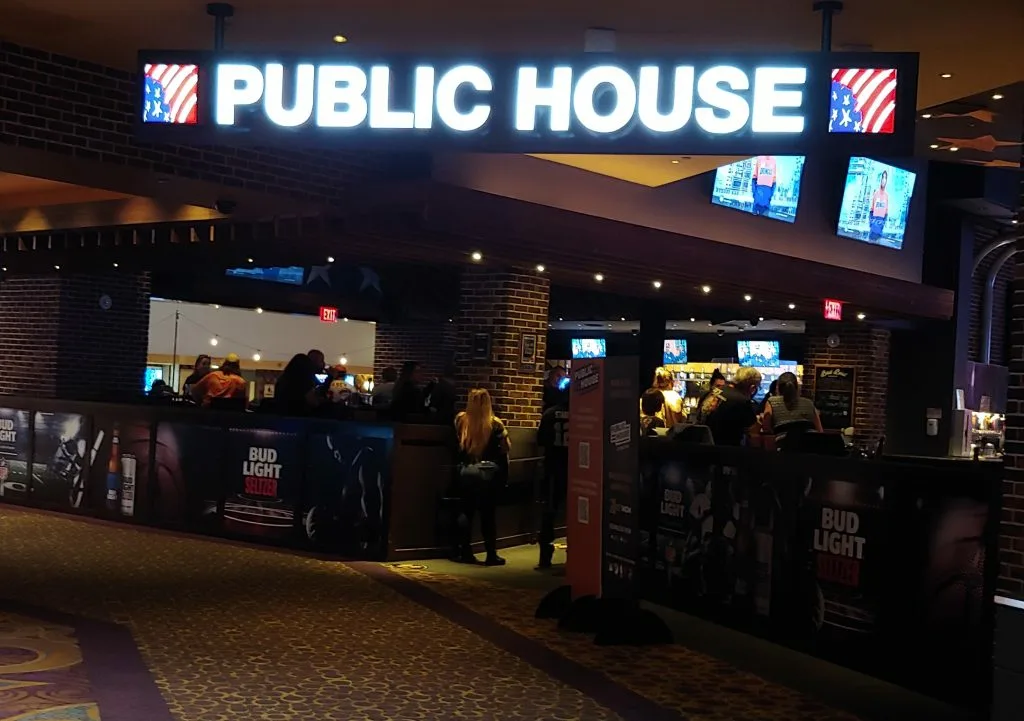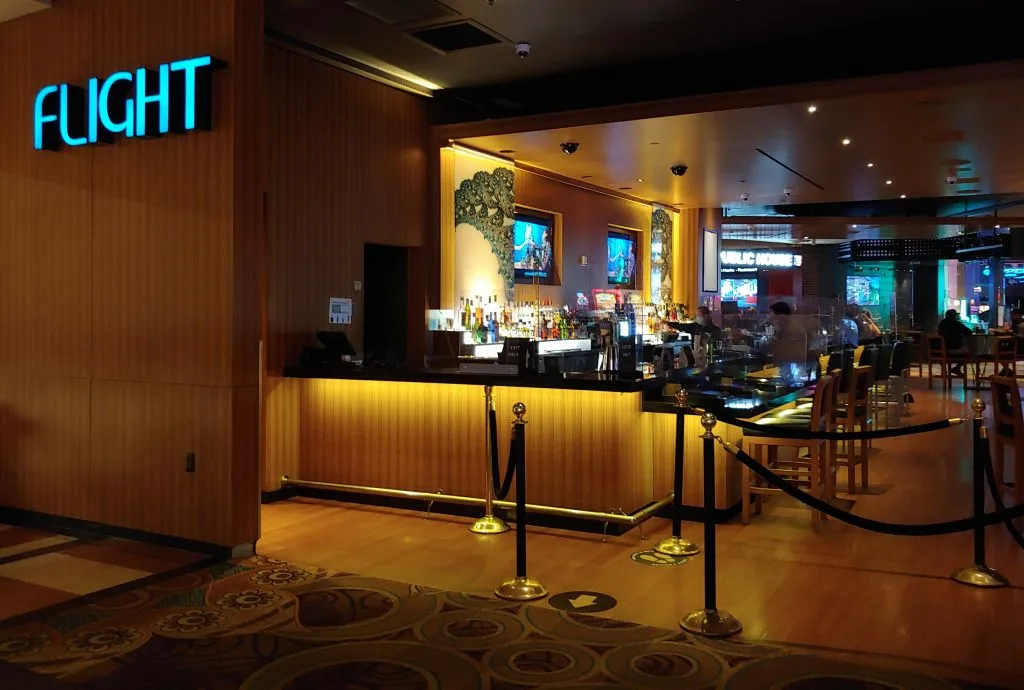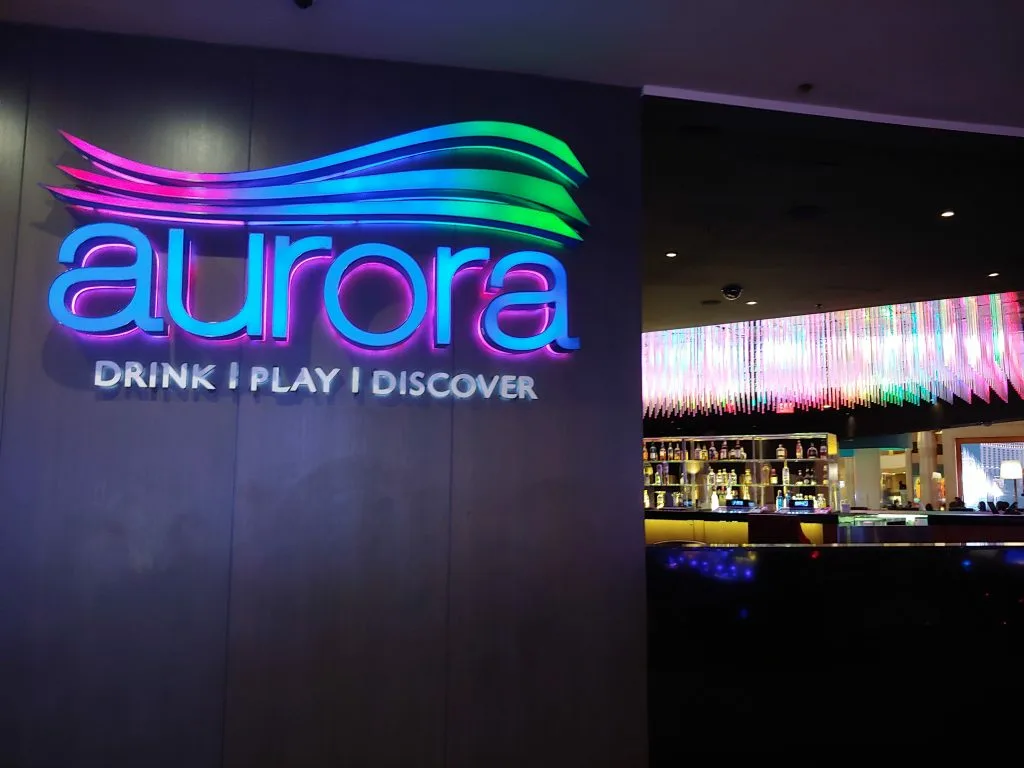 Hotel accommodations
Arrival time: 3pm | Departure time: 11am | Additional charge: $35 per night for resort facilities
In our remarkable Pyramid, we present our esteemed guests with rooms that boast a generous 420 square feet of delightful space. As for our splendid hotel tower rooms, they offer an even more spacious area of 450 square feet. Within these magnificent quarters, one can find the choice between a regal king bed or the option of two queen beds. For those seeking an enhanced experience, our luxurious suites await, providing guests with both extra space and a range of additional amenities to indulge in.
Book a room at the Luxor hotel.
Luxor Casino FAQ
Does Luxor have any 3/2 blackjack?
The high limit room at Luxor is the only place where you can find 3/2 blackjack, but it's only accessible during the busiest times.
What are the craps odds at Luxor?
Luxor offers a variant of craps called "crapless craps" with higher odds of 3-4-5 times the pass line bet. Additionally, the field bet at Luxor pays triple when a 12 is rolled.
Does Luxor have a poker room?
The Luxor's poker room ceased operations in 2017, though the neighboring Mandalay Bay still hosts one.
Is there a sportsbook at Luxor?
Luxor is home to a BetMGM sportsbook.
Last updated: May 27, 2023