8 Fremont St, Las Vegas, NV | 702-247-2258 | Circa Casino - Where excitement and fun intertwine, discover Circa Casino, located at 8 Fremont St, Las Vegas, NV. Contact us at 702-247-2258 for an unforgettable experience.
I am delighted to share some exciting news about the latest addition to the vibrant landscape of downtown Las Vegas. Circa, a brand-new casino, has recently emerged, bringing with it a breath of fresh air and a whole new level of entertainment. This remarkable establishment proudly opened its doors on October 28, 2020, captivating the hearts of locals and tourists alike. Boasting an impressive capacity, Circa features an array of 512 exquisitely designed hotel rooms that cater to the diverse needs of its esteemed guests. However, this is just the beginning, as the visionary minds behind Circa have plans to expand the tower's capacity to a staggering 777 rooms in the near future. One of the most remarkable aspects of Circa is its unparalleled Stadium Swim, a premier pool area that occupies half of the hotel. This remarkable oasis seamlessly combines the exuberance of a luxurious pool with an unwavering dedication to all things sports-related. Whether you're an avid swimmer or a sports enthusiast seeking a unique ambiance to watch your favorite game, Stadium Swim promises an unforgettable experience. So, if you find yourself in downtown Las Vegas, make sure to pay a visit to Circa, the newest gem in the city's crown. With its exceptional amenities, visionary design, and vibrant atmosphere, Circa truly stands out as a testament to the ever-evolving landscape of entertainment in the heart of Sin City.
Circa conveniently utilizes Garage Mahal as their designated parking facility, situated on Main Street in close proximity to Circa itself. This expansive parking space boasts an impressive capacity of more than 1300 slots, along with a variety of approximately 40 table games.
Circa boasts the world's most extensive sportsbook, serving as the central hub for Circa Sports.
The Mega Bar, stretching across 165 feet, proudly stands as Nevada's most extensive bar. Located on the second floor, you'll find the Overhang Bar.
The casinos located in downtown Las Vegas
Bet-NV.com receives support from memberships, sponsors, and advertisements. If you or someone you are acquainted with is facing issues with gambling, please dial 1-800-GAMBLER.
---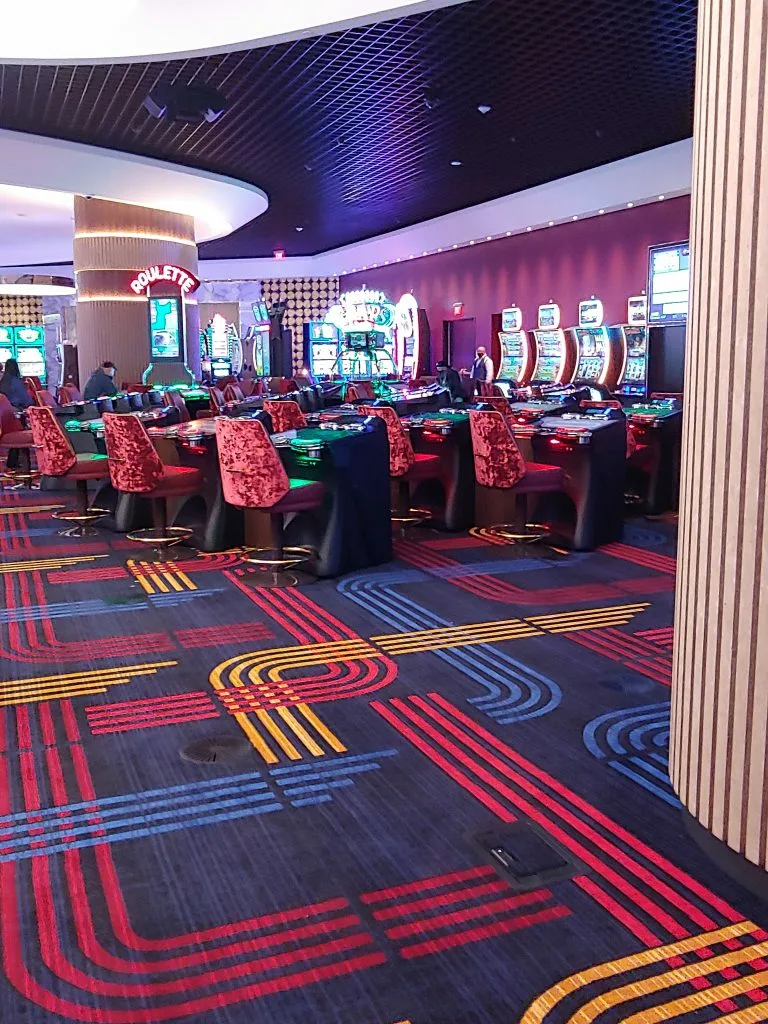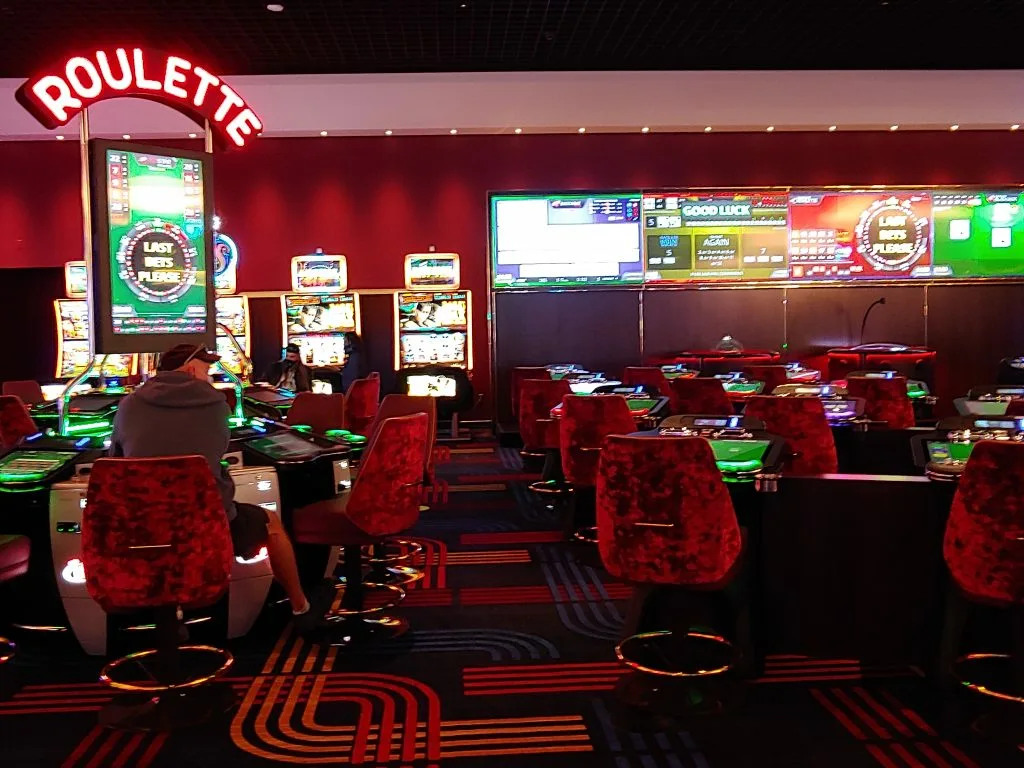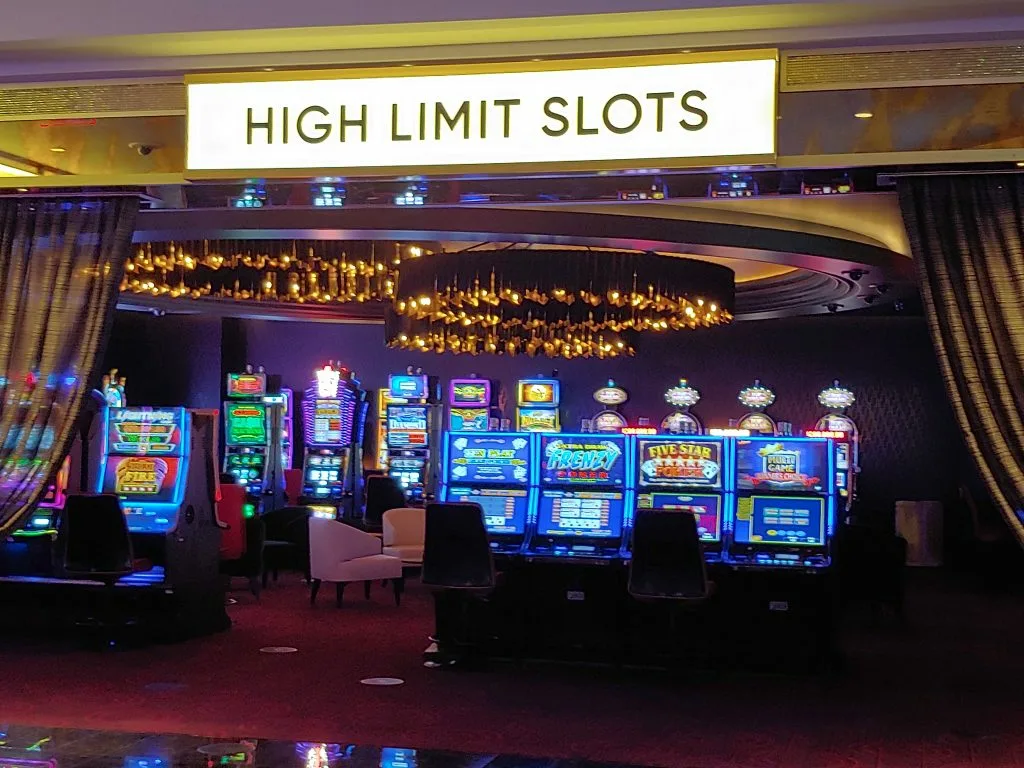 Circa casino
At Circa, the flagship of Circa Sports, lies the grandiose centerpiece that steals the show - the world's largest sportsbook. This magnificent establishment allows visitors to not only witness sporting events but also engage in the exhilarating world of sports betting. One can conveniently handle financial transactions using the Circa Sportsbook app at this very location, making deposits and withdrawals hassle-free. Standing tall at two stories, the sportsbook offers a spacious and immersive experience for all sports enthusiasts who walk through its doors.
On the casino floor, you'll find a variety of video poker machines at the Circa Sportsbook. There are two levels dedicated to these machines, providing options for players of all preferences. From lower stakes to higher ones, you can choose from denominations ranging from $0.25 to $5. It's a convenient and exciting way to try your luck and enjoy the thrill of video poker at Circa Sportsbook.
Arrive early if you wish to enjoy these games during major sports events, as this area quickly reaches full capacity.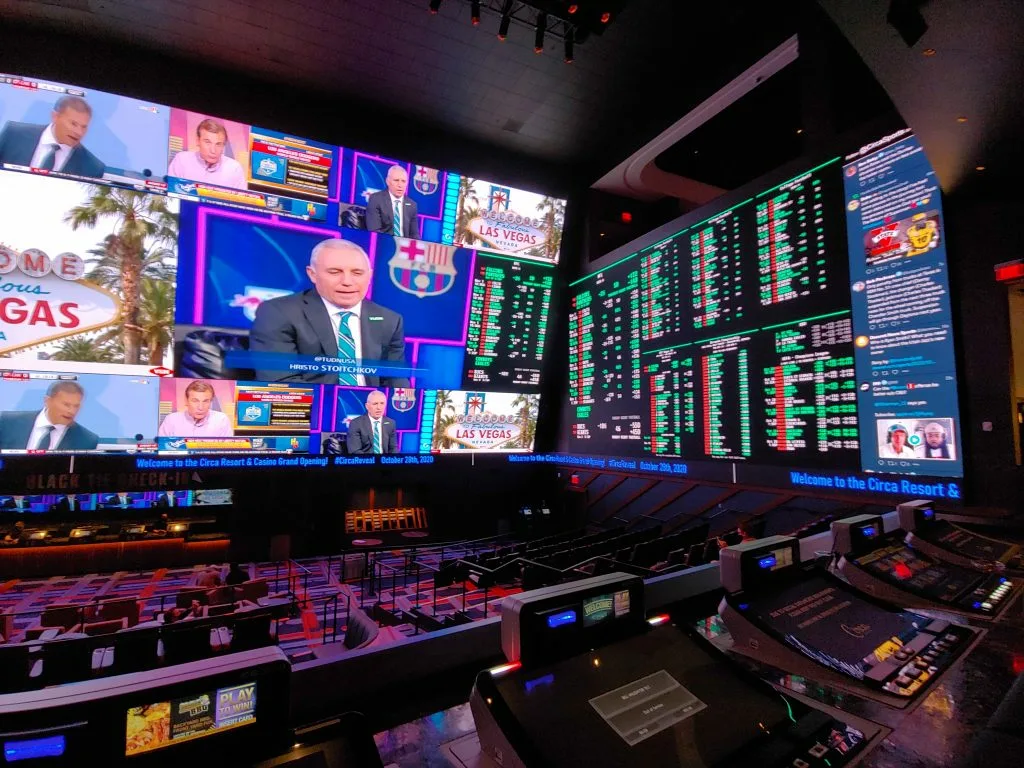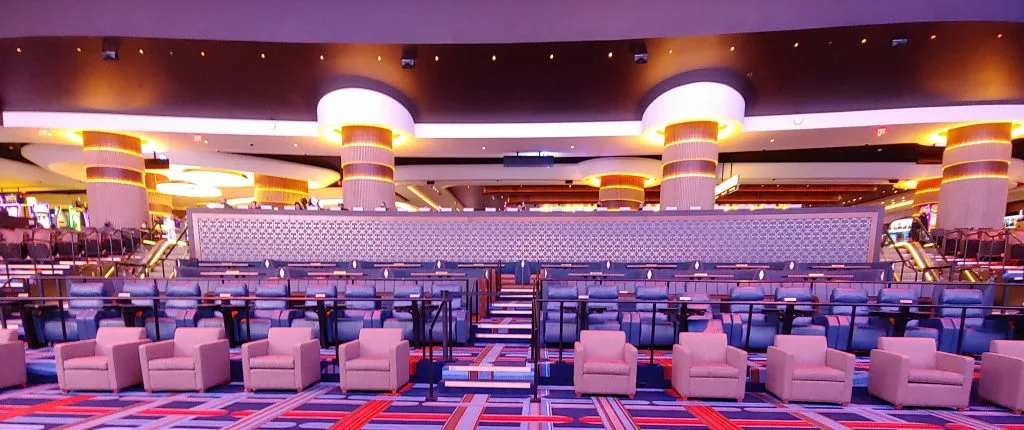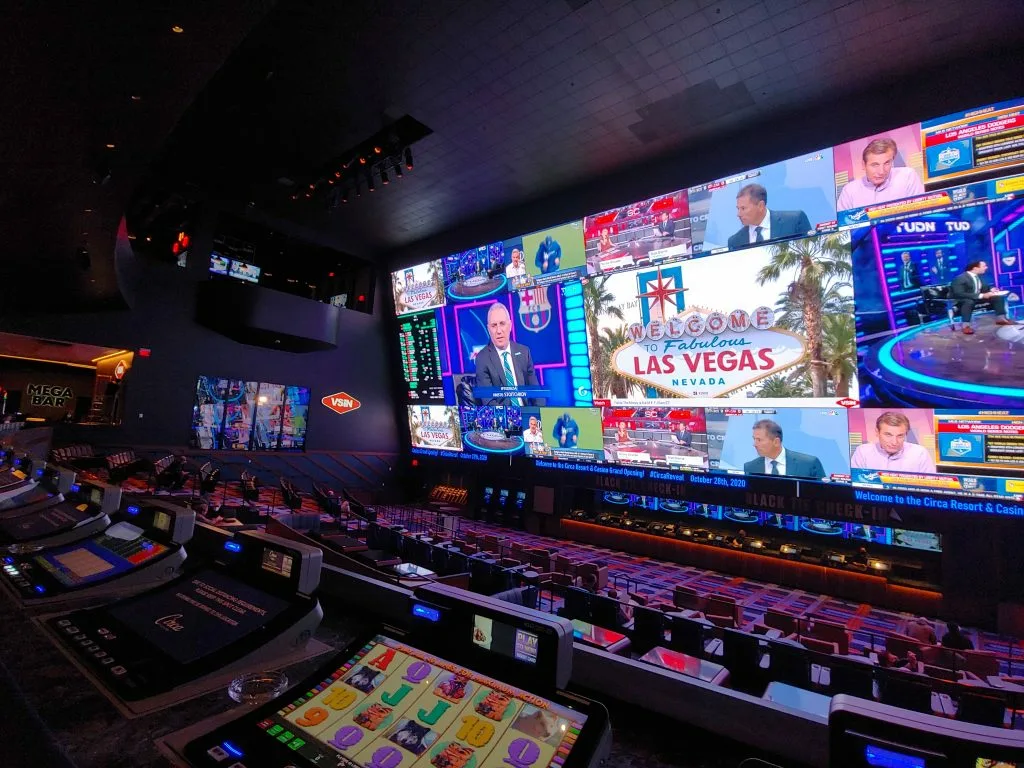 Table games
On the first floor, you'll find the table game pit, where the excitement and energy of various games fill the air. Be it baccarat, blackjack, craps, double zero roulette, Face Up Pai Gow Poker, Three Card Poker, or Ultimate Texas Hold'em, Circa offers them all. Venture up to the second floor, and you'll discover the high limit tables tucked away in the back, creating an exclusive and intimate atmosphere for discerning players.
Circa offers a wide range of electronic table games, including a stadium option.
Circa blackjack rules
Circa offers a total of five blackjack games, with three of them located on the casino floor. These include single deck blackjack with a 6/5 payout, 3/2 Free Bet Blackjack, and 3/2 eight-deck.
In downtown Las Vegas, Circa offers a high limit salon where avid blackjack players can enjoy their favorite game. The salon features two blackjack games: double deck and six-deck. What makes Circa's blackjack particularly appealing is that players are allowed to double down both before and after splitting. At most tables, the dealer hits on soft 17, but in the high limit six-deck game, the dealer stands on soft 17. It's worth noting that Circa is the only establishment in downtown Las Vegas that offers a blackjack game with this rule.
Bet-NV.com offers its members the latest updates on minimum bets for table games, the availability of electronic table games, and the top-notch video poker options across more than 60 casinos in Las Vegas.
For as little as $3 per month, you can also obtain access to the table game surveys available to Casino Club, Total Access Club, and Bet-NV.com Super Fan members. These surveys provide more comprehensive insights into the various table games offered by different casino properties. By becoming a member, you'll be able to explore detailed information on the games, allowing you to make more informed decisions when visiting casinos. Don't miss out on this opportunity to enhance your Bet-NV.com experience and gain valuable knowledge about table games!
You can now access Bet-NV.com subscriptions on both Gumroad and Patreon, offering the same exceptional content on both platforms.

In case you or someone you're acquainted with is facing challenges with gambling, reach out to the helpline at 1-800-GAMBLER.
Circa craps odds
Circa offers craps odds that are 3-4-5 times, which is less than the 10 times odds available at Golden Gate and The D. Additionally, Circa's field bet pays double when a 12 is rolled.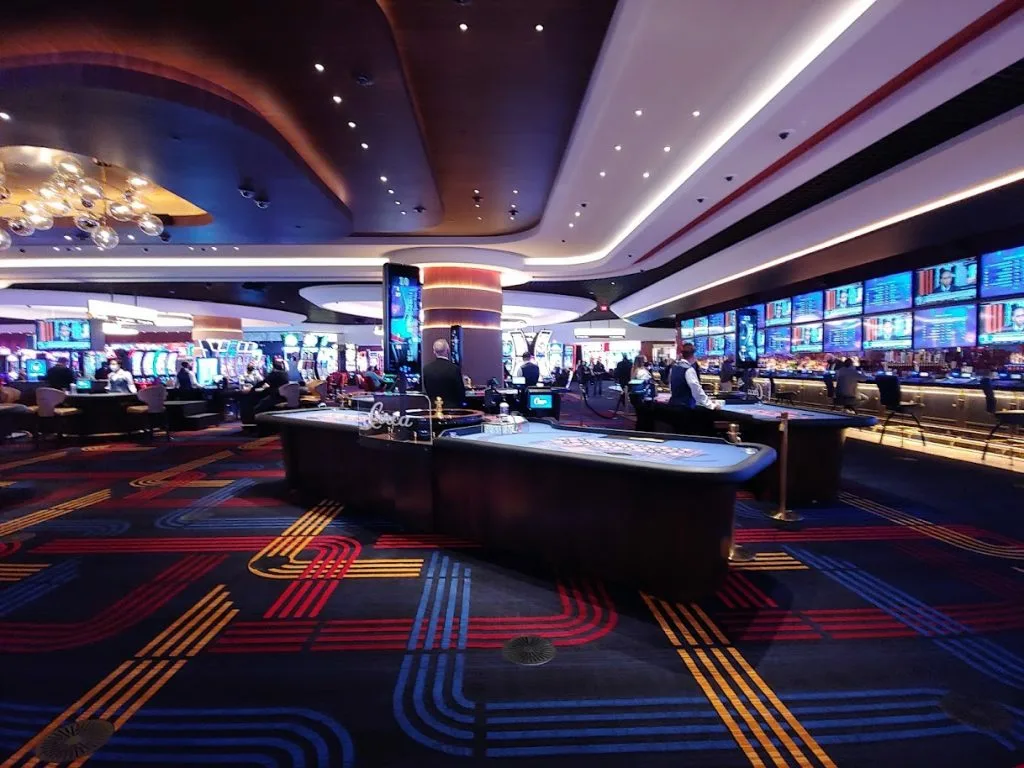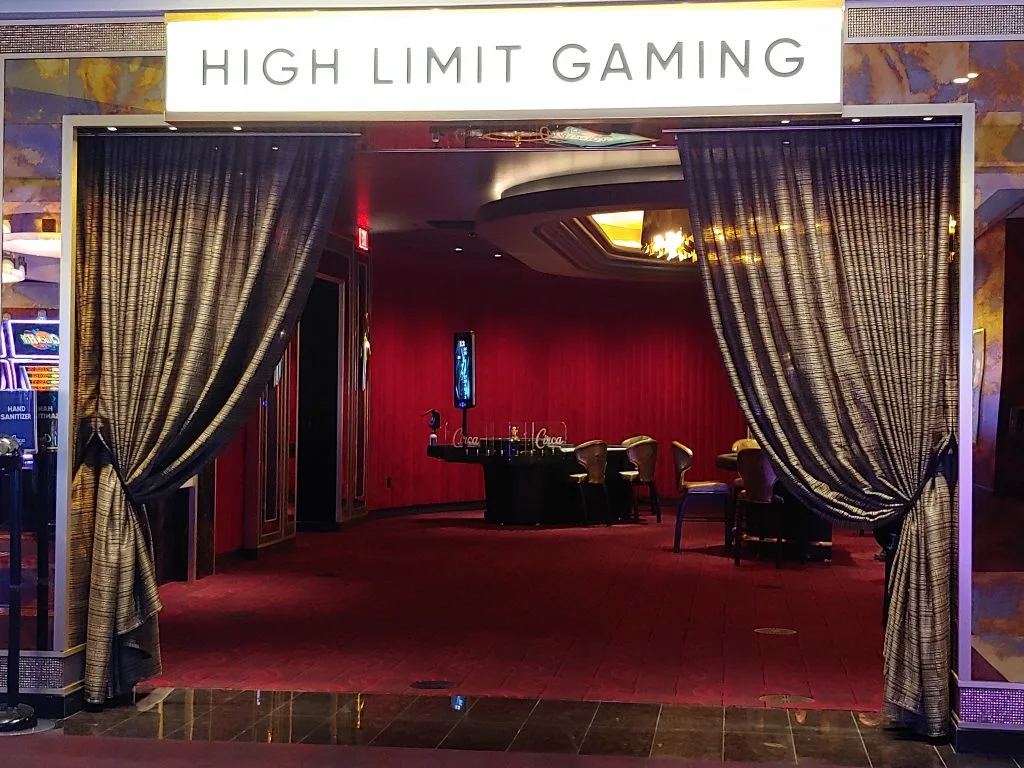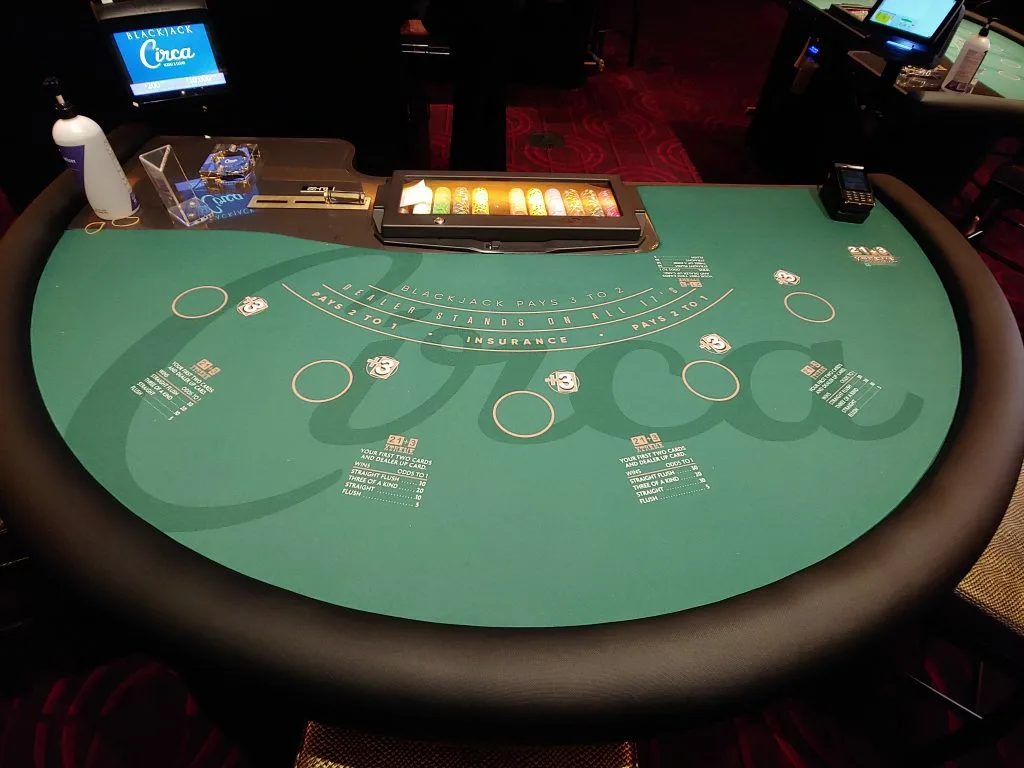 Entertainment at Circa
At Circa, the focal point isn't the shows, but rather the lively atmosphere created by the popular Circa Sportsbook. Here, you have the opportunity to witness thrilling sporting events in the grandest sportsbook in existence. Spectators can choose between general admission seating, which comes free of charge, or opt for a more exclusive experience in the VIP booths and recliners, which do require a minimum spend.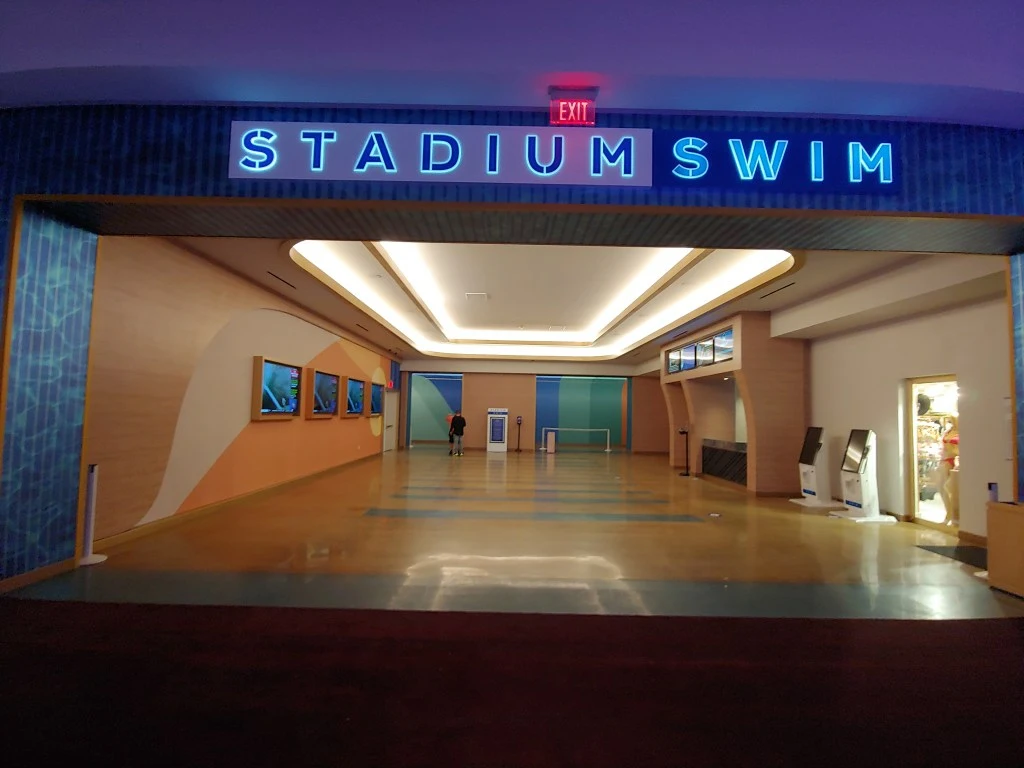 I love Stadium Swim! It's like an extension of the sportsbook, but with a twist. The moment I walked in, my eyes were drawn to the giant video screen suspended above the pool. It was incredible! And did you know that Mega Bar, located by the pool, holds the title for being the longest bar in Nevada? I couldn't believe it when I found out that it stretches a whopping 165 feet from one side to the other. That's insane! If you're looking for more lounge options, you can check out Overhang Bar and Circa Bar. They offer a different atmosphere and are perfect for grabbing a drink and relaxing. But if you really want to take your experience to new heights, then you have to visit the Legacy Club on the top floor. Trust me, the view from up there is absolutely breathtaking.
Additional choices for entertainment in the heart of the city's business district
There are also other things to do and a couple of performances to enjoy in Downtown Las Vegas. You can take part in complimentary activities like live music concerts and the mesmerizing Viva Vision light shows on Fremont Street.
Neonopolis, located at 450 E Fremont Street, is a vibrant destination that captures the essence of downtown Las Vegas.
Located at the crossroads of Las Vegas Boulevard and East Fremont Street, Neonopolis boasts a variety of establishments dedicated to entertainment. A notable highlight is Axehole Vegas, a thrilling indoor venue that specializes in the art of axe-throwing. Operating from 10am until midnight, this unique spot invites visitors to engage in hourly sessions, during which they can experiment with an array of weapons, including spears, ninja stars, metal throwing cards, shovels, and, of course, the timeless classic - the axe. Additionally, for those seeking an extra outlet to release pent-up energy, Axehole Vegas features a smash room. In this designated area, participants are granted a generous 15 minutes to unleash their inner demolition experts and obliterate everything in their path.
Located in Downtown Las Vegas, the Notoriety Theater is home to seven diverse showrooms that showcase a variety of performances, including comedy shows and other entertaining acts. These captivating shows usually have a duration of 75 to 90 minutes, offering ample time for a delightful evening of laughter and amusement. As a courtesy to eager attendees, the doors swing open 30 minutes before showtime, allowing everyone to settle in and get ready for the upcoming spectacle.
Performances held at Notoriety Theater commencing at 7 o'clock in the evening.
Unleash the Power of Illusion with Garry & Janine Carson's Mind-Bending Magic Wednesday – Saturday
This entertaining show guarantees visitors an unforgettable experience with mind-bending tricks, uproarious humor, and enthusiastic involvement from the crowd.
Downtown Comedy Lounge  (21+) Fridays & Saturdays
Stand-up comedians hailing from popular shows like America's Got Talent, Last Comic Standing, Comedy Central, and Netflix.
Diva Royale  (18+) Fridays & Saturdays
These fabulous drag performers are ready to amuse and embody beloved stars such as Nicki Minaj, Dolly Parton, Whitney Houston, Celine Dion and many others, ensuring an unforgettable experience on the stage.
Experience the captivating performances at Notoriety Theater, commencing at 8pm.
Chris Brown's Las Vegas Countryside (21+) Fridays
Starting in South Texas and making his debut in Sin City in 2011, Chase Brown has ultimately discovered the ideal place to showcase his alluring and vibrant personal style.
Crimson Velvet Cabaret Performance  (18+) Fridays & Saturdays
With its alluring and unconventional appeal, the Red Velvet Burlesque Show flawlessly blends traditional and contemporary adult amusement. Expect a captivating assortment of performances, from elaborate burlesque routines to delightful cabaret acts.
Experience live performances at Notoriety Theater beginning at 9pm.
The captivating performance, featuring the incredible talents of Justin Tranz, is known as Hip-Nosis. Thursday – Saturday
Justin has been the main act in Las Vegas for more than 15 years, appeared in Playboy TV's highest-rated show ever, called "The Extreme Truth", and holds the distinction of being the sole hypnotist to have ever had a production on Broadway. This captivating performance is suitable for all audiences.
Hunk-O-Mania  (21+) Fridays & Saturdays
Hunk-O-Mania stands out as an alluring male revue in Downtown Las Vegas, where the performers eagerly involve audience members on stage, creating a truly interactive and unforgettable experience.
Experience the delightful ambiance of dining and savoring drinks at Circa.
Circa offers a variety of six dining choices, including certain options that can be conveniently delivered to the sportsbooks.
Barry's Downtown Prime, located in the heart of the city, is a renowned establishment that caters to those seeking an exceptional dining experience. Focusing on the delectable combination of prime steaks and exquisite seafood, this fine dining restaurant tantalizes the palates of its discerning patrons. In addition to its culinary delights, Barry's Downtown Prime boasts an impressive array of libations, offering an extensive selection of both wines and handcrafted cocktails. Whether one prefers a rich and full-bodied Cabernet Sauvignon or a refreshing and innovative mixology creation, the impeccable drink menu at Barry's Downtown Prime ensures that every guest's preferences are met with utmost satisfaction. As the sun begins its descent, signaling the start of a delightful evening, this esteemed establishment welcomes eager diners at the stroke of 5pm, setting the stage for a memorable gastronomic experience.
Overlooking the Circa Sportsbook, Victory Burger offers a delectable menu featuring a variety of options such as burgers, wings, chicken sandwiches, and tantalizing appetizers. With its doors swinging open promptly at 10am every day, patrons can savor the mouthwatering flavors throughout the day. On weekdays, Victory Burger bids adieu to its customers at 11pm, while on weekends, the savory experience lingers until 3am, ensuring late-night cravings are satiated.
Circa offers the second-floor gem known as Saginaw's Delicatessen, a delightful 24-hour dining alternative. Within its walls, patrons are treated to an array of delectable options, including massive sandwiches, rich matzo ball soup, succulent prime rib, refreshing salads, flavorful chopped liver, indulgent shrimp cocktails, and a delightful selection of breakfast items.
Sample paraphrased response for Google: At Circa, you'll find 8 East, an exquisite Asian restaurant. This dining spot is available not just for lunch and dinner but also during the wee hours of the night. 8 East boasts a diverse selection of delectable Asian cuisine and tantalizing appetizers.
Located just outside Circa on Fremont Street, you'll find Project BBQ, a delightful food truck that is sure to satisfy your taste buds. With its doors opening promptly at 11am each day, it's the perfect spot for a scrumptious lunch or early dinner. If you're a barbecue lover, you're in for a treat, as Project BBQ offers a variety of mouthwatering Carolina barbecue options, including tender brisket, juicy chicken, flavorful pork, and savory brats. And don't worry about going hungry, because they have a wide selection of delectable sides to complement your main course. So why wait? Head over to Project BBQ and indulge in a delicious meal that will leave you craving for more.
Jack Pots can be found on the level above the Garage Mahal entrance. Operating non-stop, they offer a variety of coffee, salads, sandwiches, and breakfast snacks.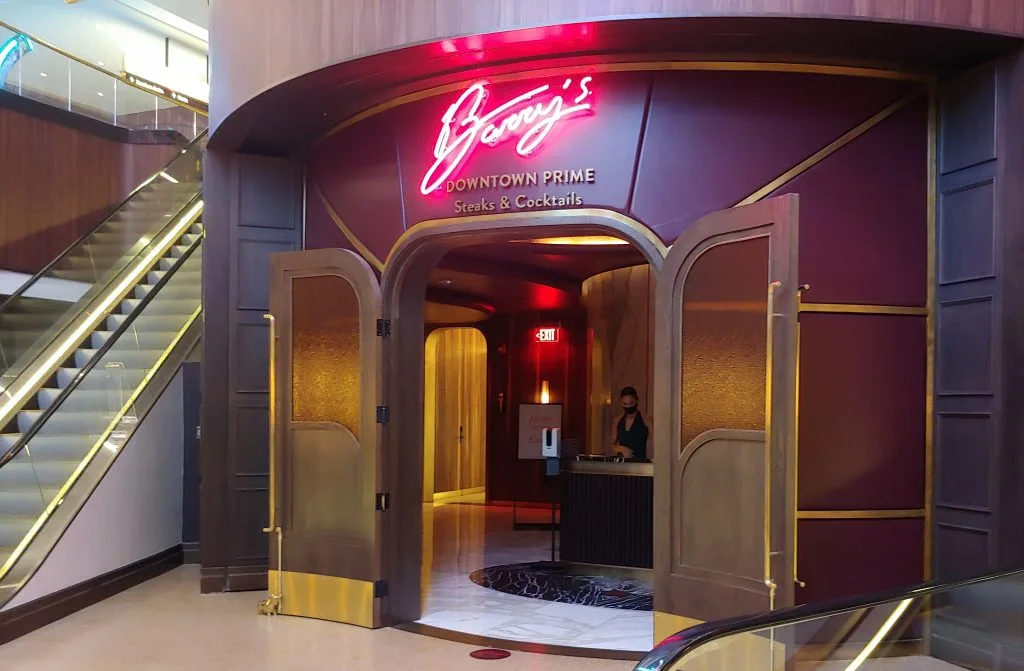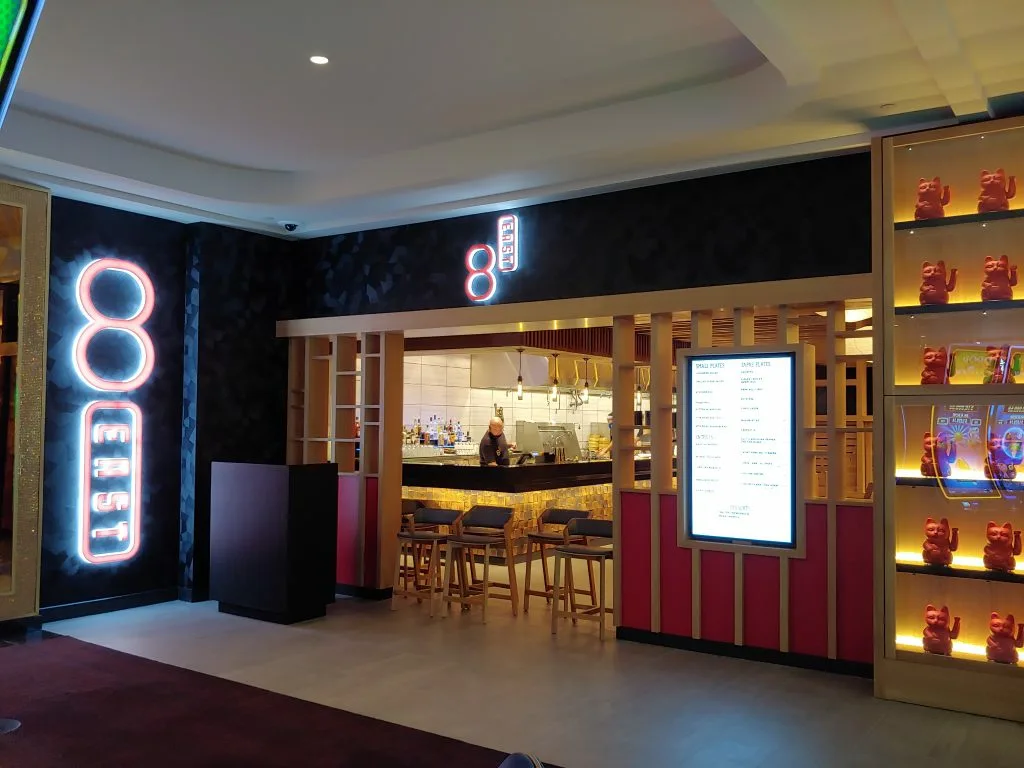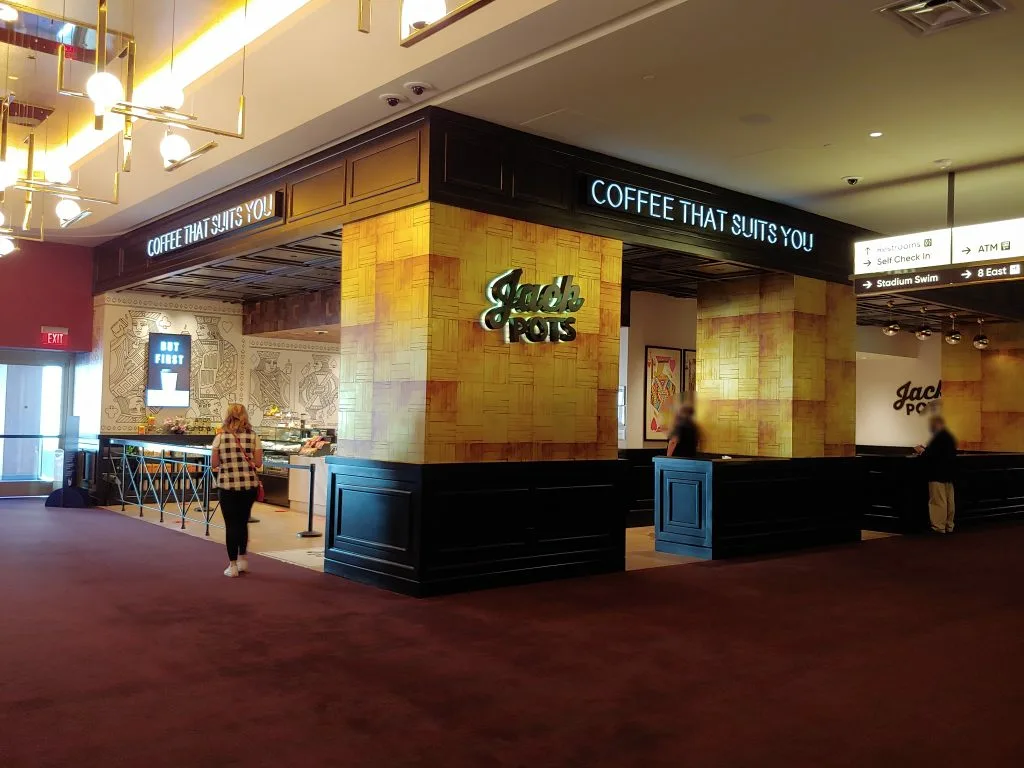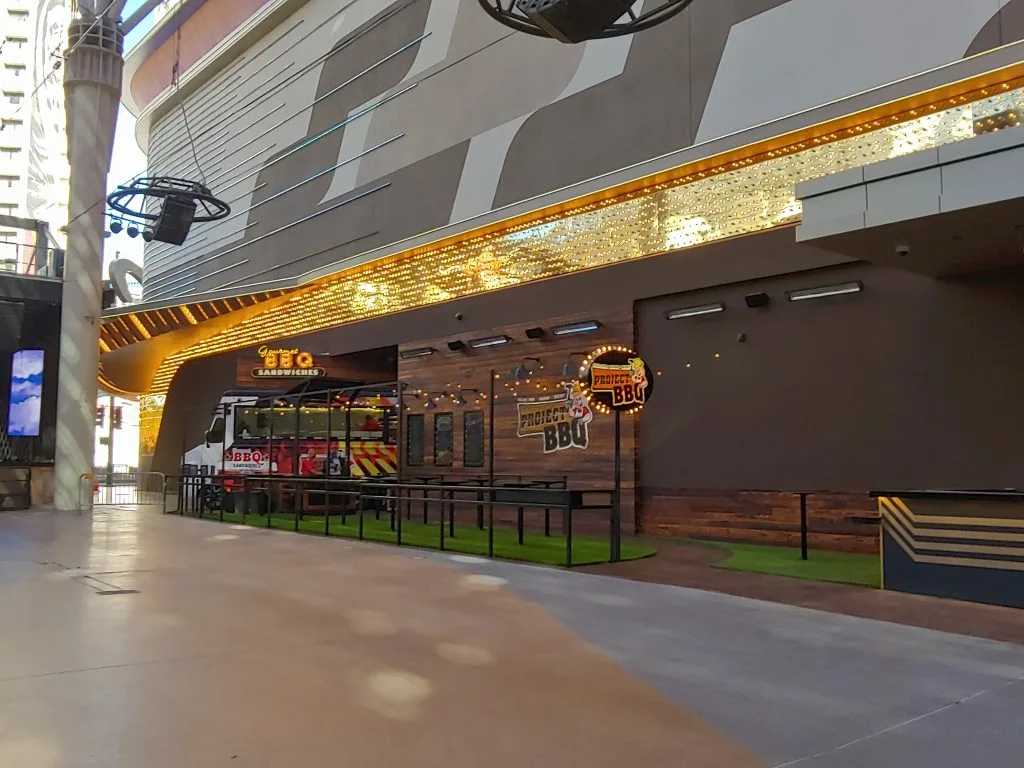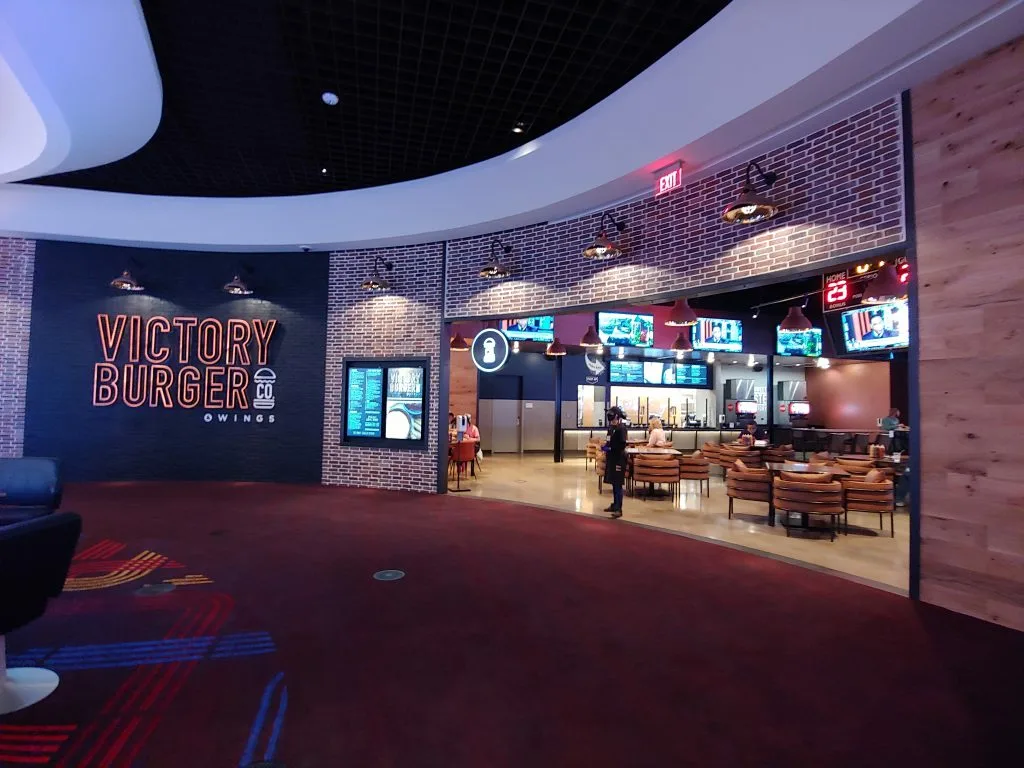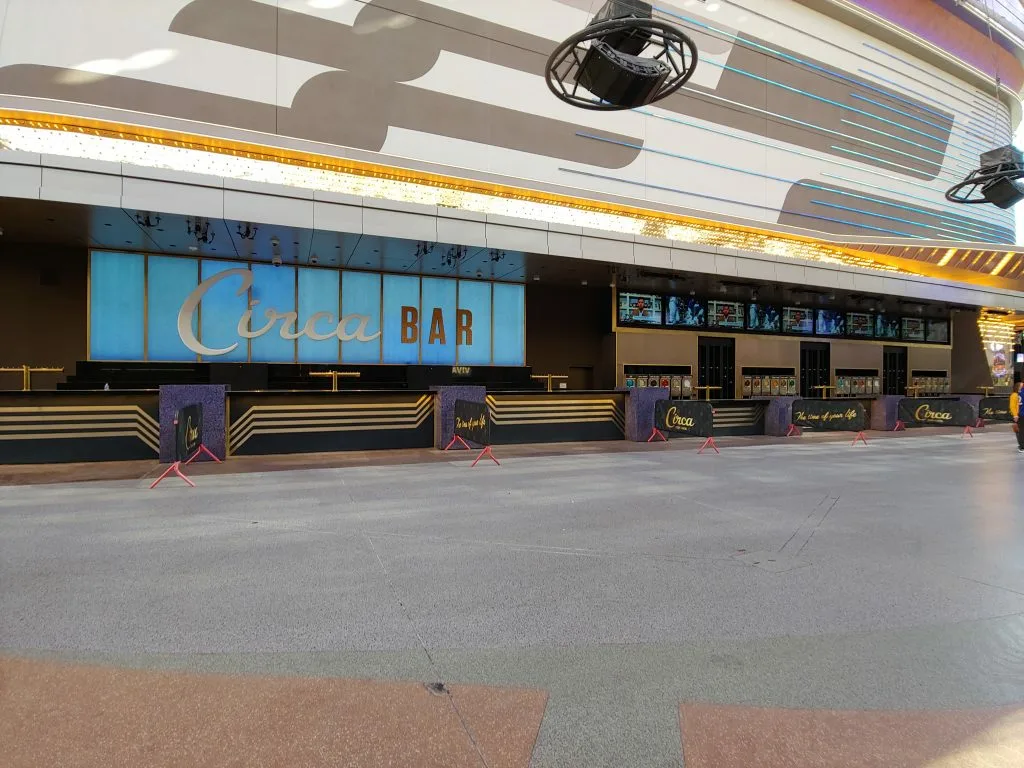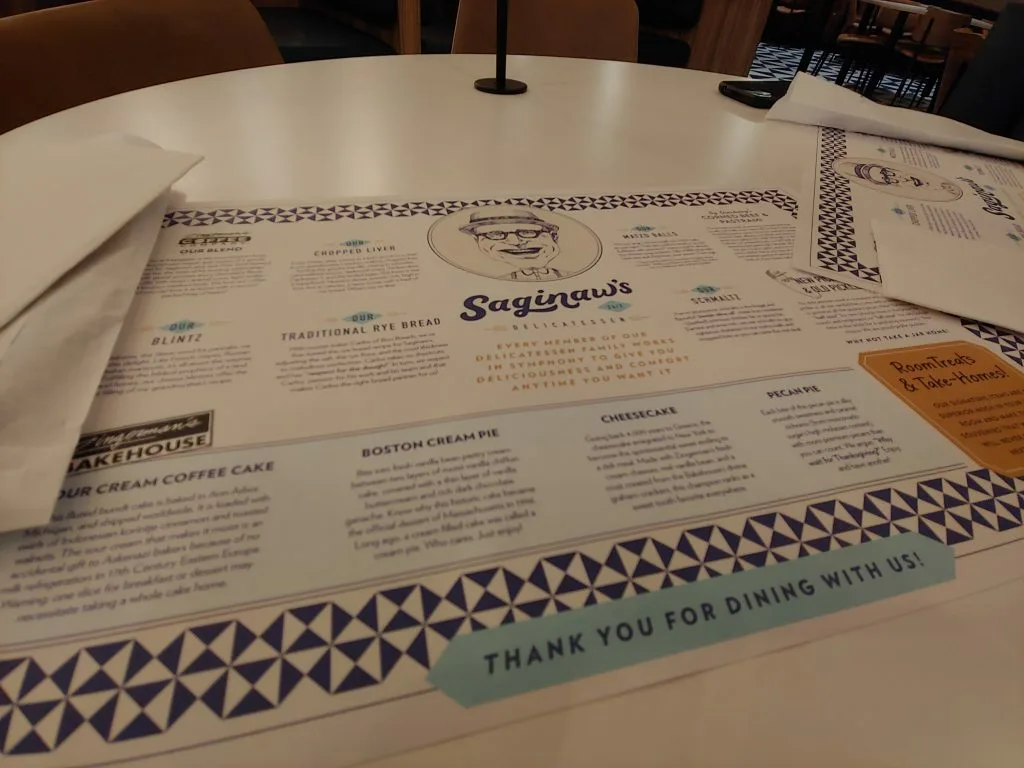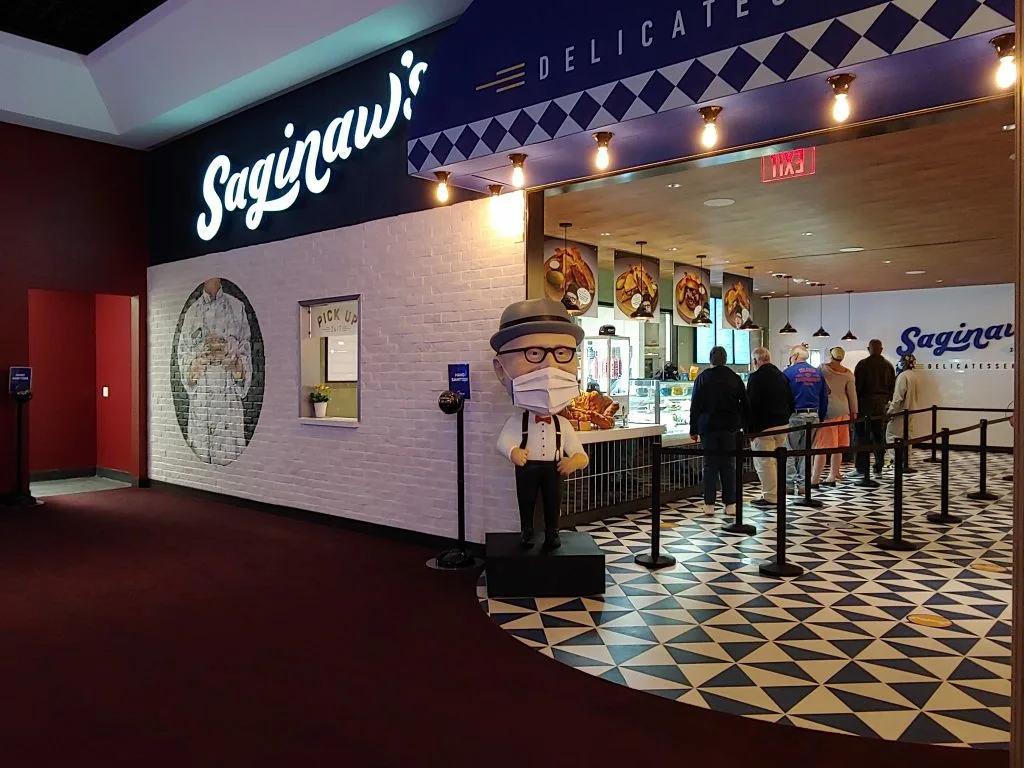 Hotel accommodations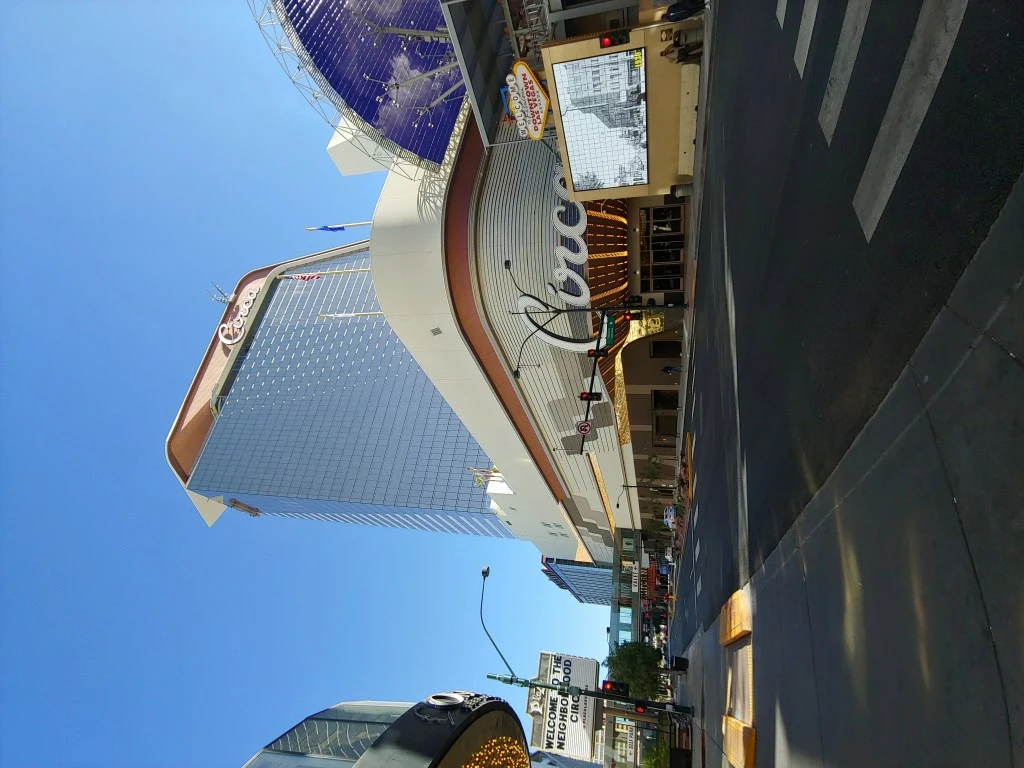 Circa boasts an impressive total of 512 hotel rooms, all equipped with convenient amenities like a mini fridge and a safe.
In our hotel, we offer a variety of room types to cater to different preferences and needs. We have four standard room types that guests can choose from. One option is the spacious single king room, which spans an impressive 439 square feet. If you prefer a larger sleeping space or are traveling with a companion, we also have a double king room available. Additionally, we have an ADA room that is designed to provide accessibility and comfort for guests with specific requirements. Apart from the comfortable accommodations, we pride ourselves on providing exceptional amenities to enhance your stay. You can enjoy the breathtaking Stadium Swim, where you can relax and soak up the sun in style. For those who like to stay active even while traveling, we have a state-of-the-art fitness center equipped to meet your exercise needs. Lastly, our dedicated concierge service is always available to assist you with any inquiries or requests you may have during your stay.
Book a reservation for a 21 and over exclusive room at Circa.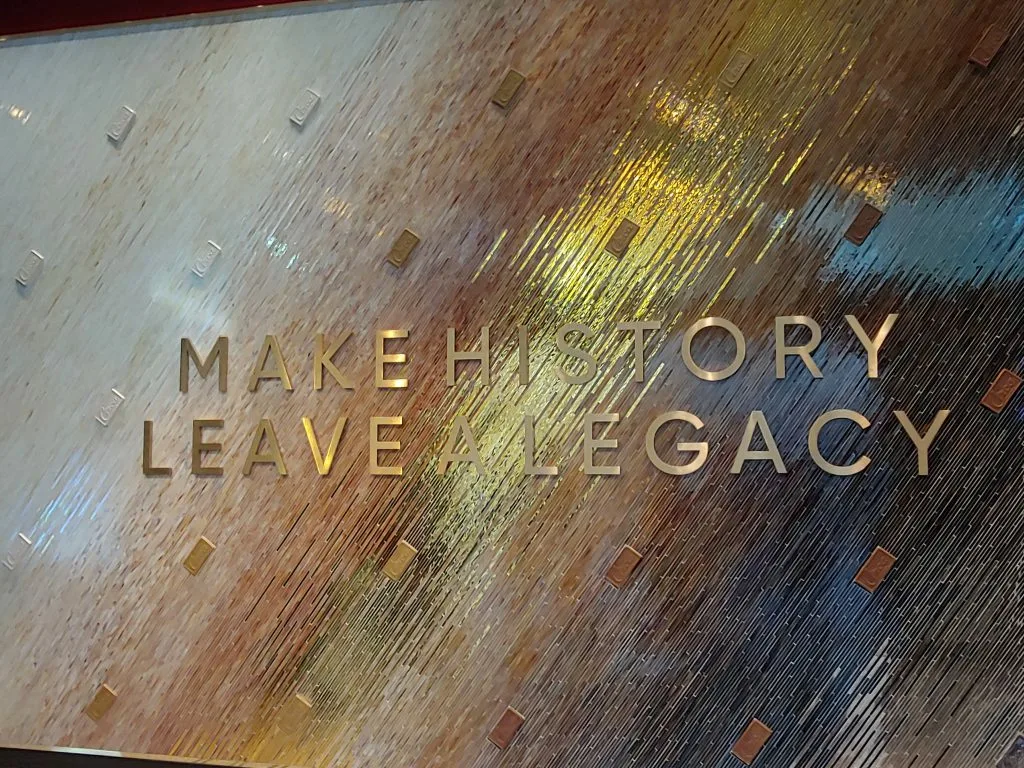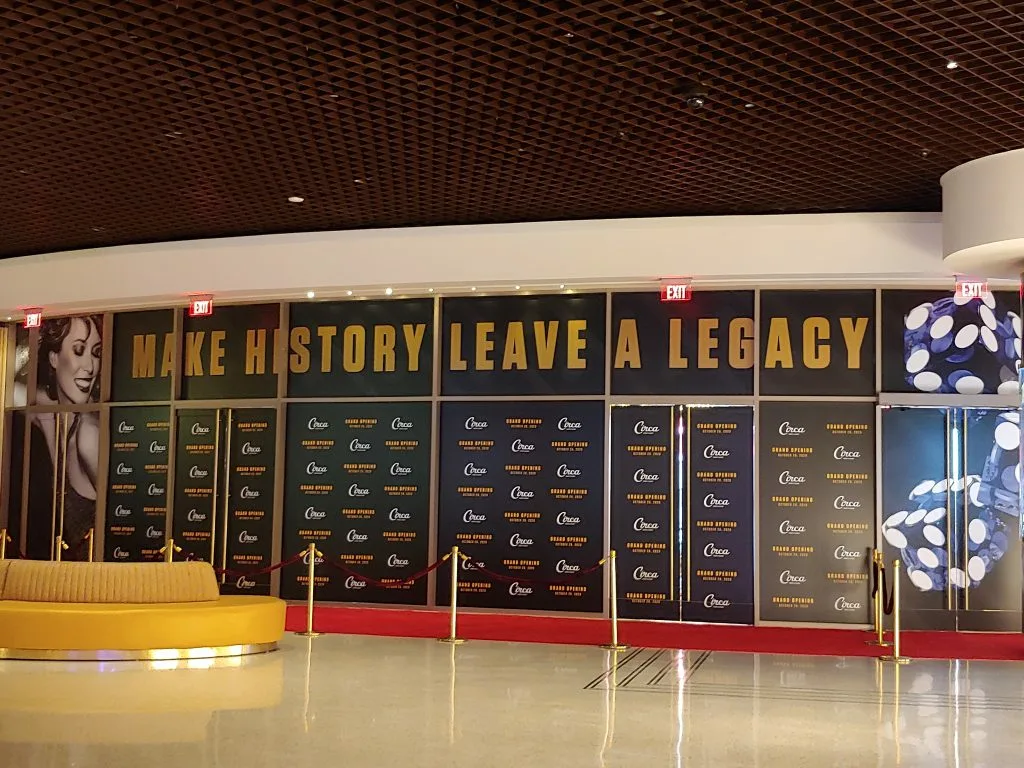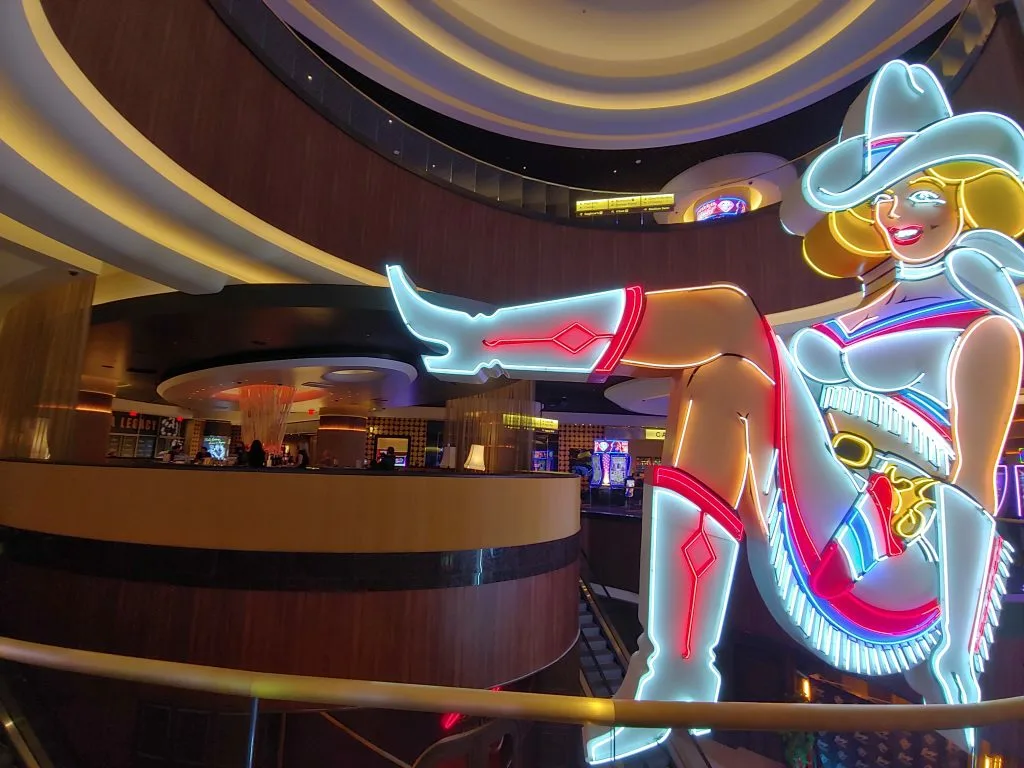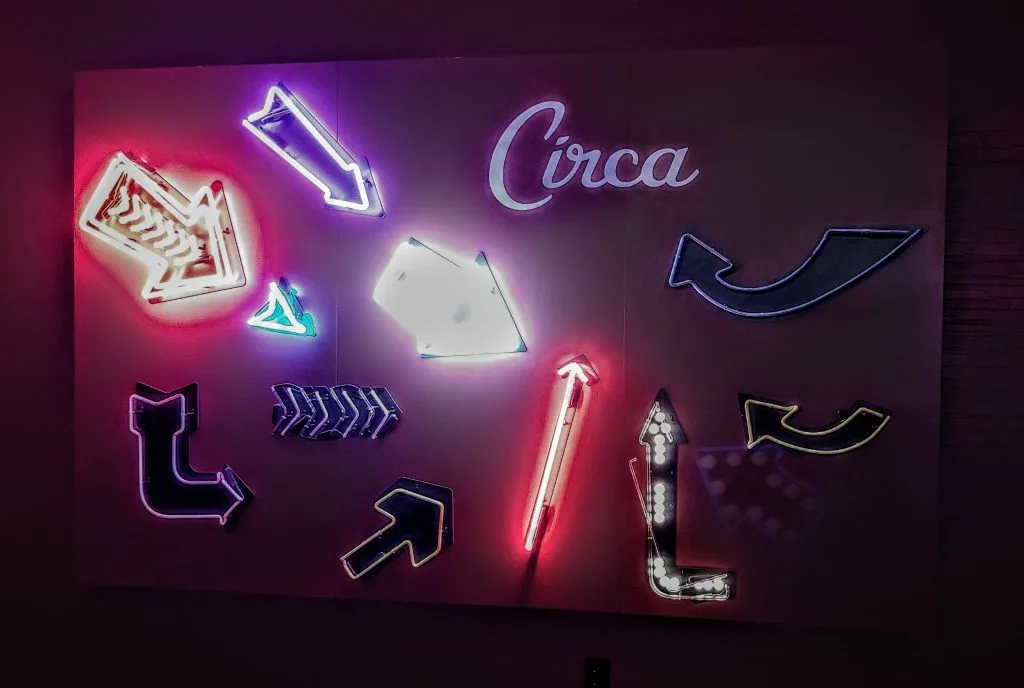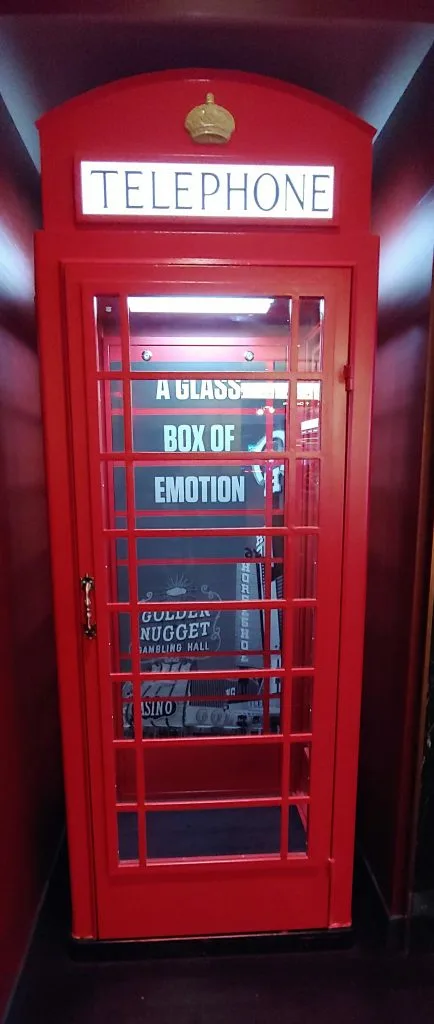 Circa Casino FAQ
Are there any 24-hour dining options at Circa?
Saginaw's Delicatessen serves as the primary dining choice that operates round the clock at Circa. Additionally, Circa offers Jack Pots, a coffee bar that remains open 24/7. Late-night dining options are available at most of the restaurants within Circa.
What are the blackjack rules at Circa?
At Circa, you'll find a selection of five blackjack games. Among them, the single deck game offers a payout of 6/5, while the double-deck, six-deck, eight-deck, and Free Bet Blackjack games have a payout of 3/2. Regardless of the game you choose, you'll have the option to double down both before and after splitting your hand. It's worth noting that the dealer hits on soft 17 in most games, with one exception: the high limit six-deck table, where the house stands on all 17s.
What are the craps odds at Circa?
Circa provides odds on craps that are three to five times the original bet. Additionally, if a player rolls a 12, they will receive double the payout in the field.
Does Circa have a poker room?
Circa does not offer any poker facilities.
Does Circa have a keno lounge? 
Circa does not provide a dedicated area for playing keno, unlike its sister property, The D, which does offer this amenity.
Which players club does Circa use?
Circa employs the One Club, which it shares with both Golden Gate and The D.
What table games are dealt at Circa?
At Circa, players can enjoy a variety of exciting casino games including baccarat, blackjack, craps, double zero roulette, pai gow poker, Three Card Poker, and Ultimate Texas Hold'em.
What is the typical minimum bet at Circa?
During quieter periods at Circa, the majority of table games are priced at $10, whereas when the casino is bustling, the minimum bets typically increase to $15 or $25. As for the game of craps, the action begins at $15. However, if you're looking to indulge in games such as baccarat, pai gow poker, Free Bet Blackjack, or single deck blackjack, you'll find that the minimum bet for these tables starts at $25.
The latest information was provided on August 3, 2023 courtesy of William Stevens.