3850 South Las Vegas Boulevard, Las Vegas, Nevada | 1-877-750-5464 | Experience the excitement at Excalibur Casino
When I gaze upon Excalibur, its exterior evokes images of a magnificent castle, immersing me in a world of King Arthur and his legendary tales. Stepping inside, I am greeted by a dazzling casino that caters to every gambling enthusiast's desires, with an array of table games, slots, video poker, and even a sportsbook for those craving some sports betting action. But Excalibur is not just about gambling; it offers a myriad of dining options and captivating entertainment experiences that are sure to delight visitors. To accommodate its guests, the hotel boasts an astounding number of almost 4,000 rooms and suites, providing comfort and luxury in abundance. Notably, upon its grand opening in 1990, Excalibur proudly held the title of the world's largest hotel, a testament to its grandeur and allure.
I absolutely love the convenient amenities at Excalibur! Right next to the pathway leading to the famous Las Vegas Strip, you'll find a fantastic tram. This tram serves as a seamless connection between Excalibur, Luxor, and Mandalay Bay. What's more, there's an interior walkway connecting these properties as well. As you explore the corridors, you'll come across two distinct areas. The first corridor features a delightful food court, where you can grab a quick bite to eat. On the other hand, the second corridor boasts a vibrant shopping district, complete with various dining options and cozy lounges. It's truly a shopper's paradise!
Additional Casinos on the Las Vegas Strip
Bet-NV.com receives funding from memberships, sponsors, and advertisements. In case of any gambling-related concerns, please contact 1-800-GAMBLER.
---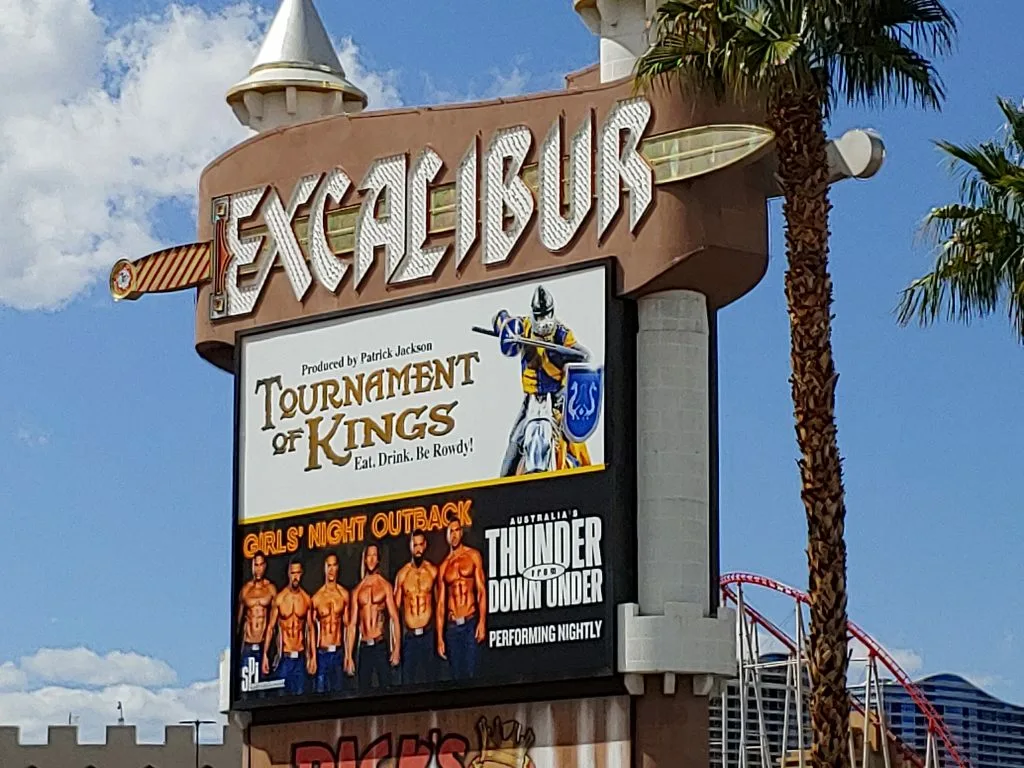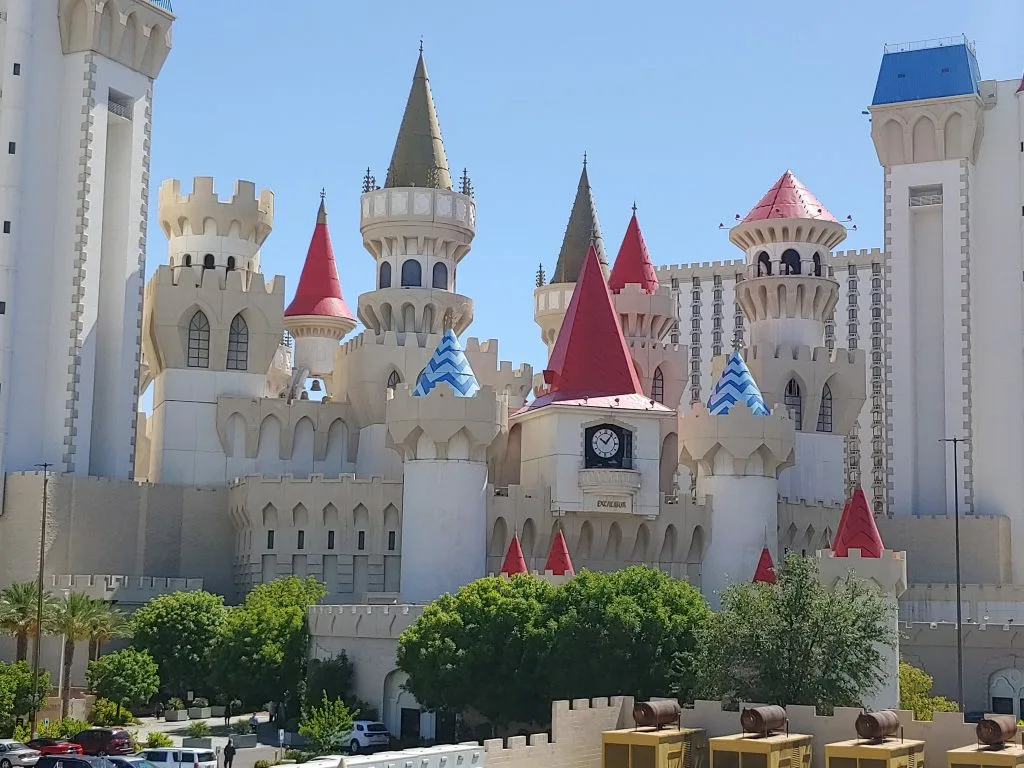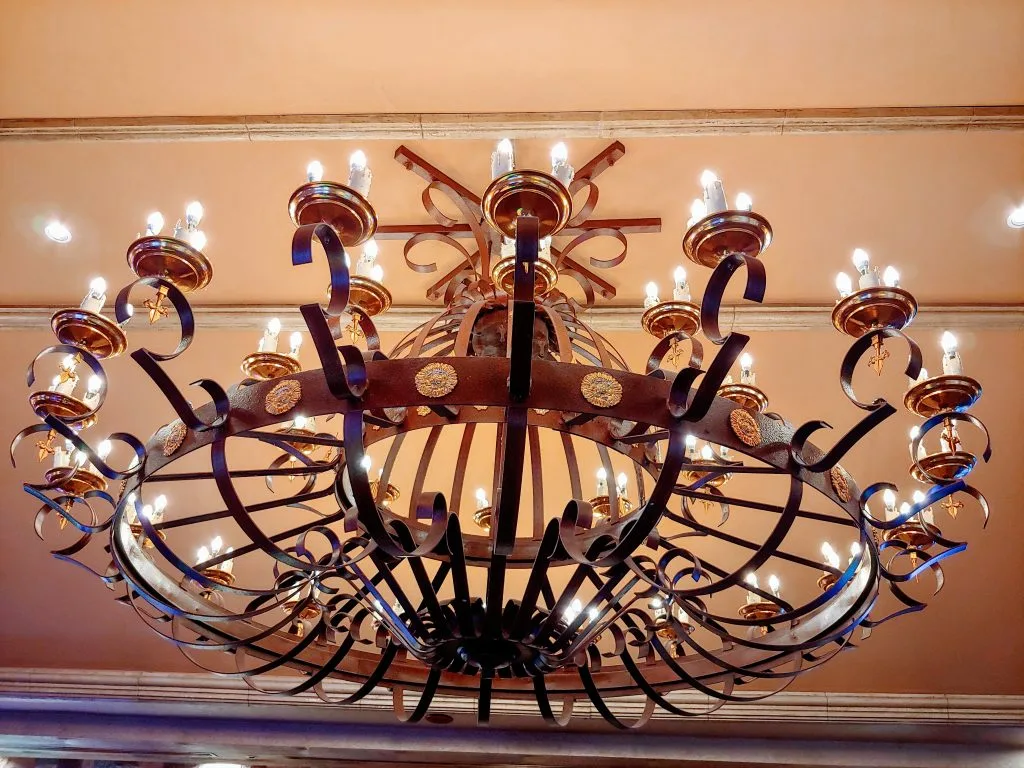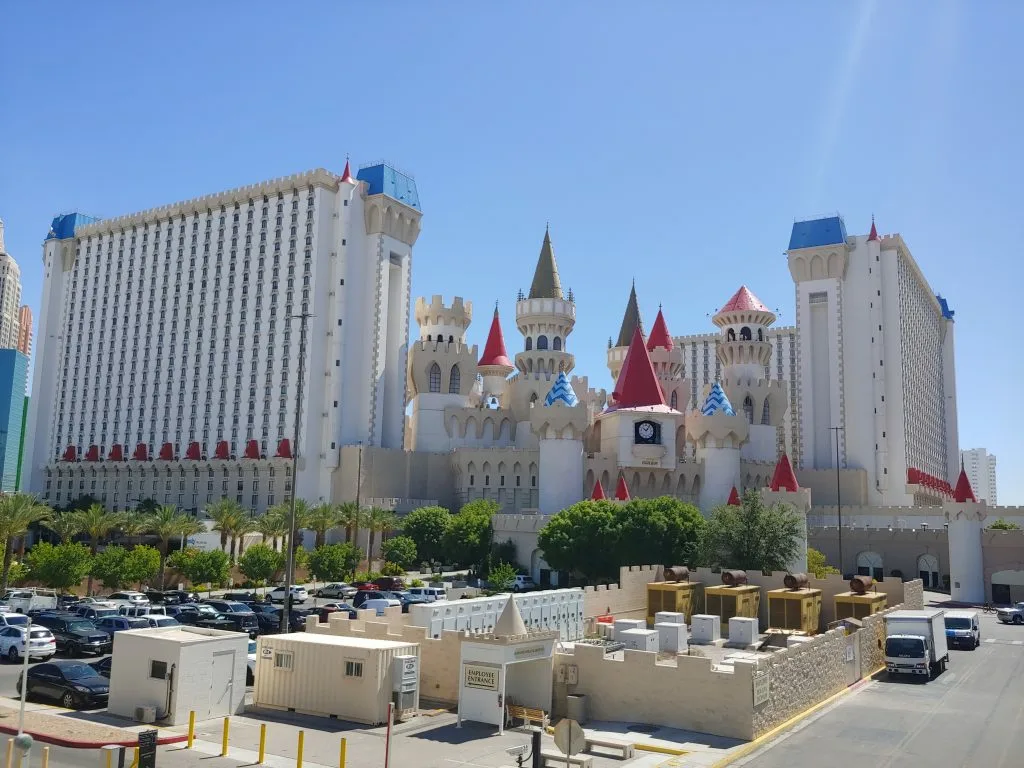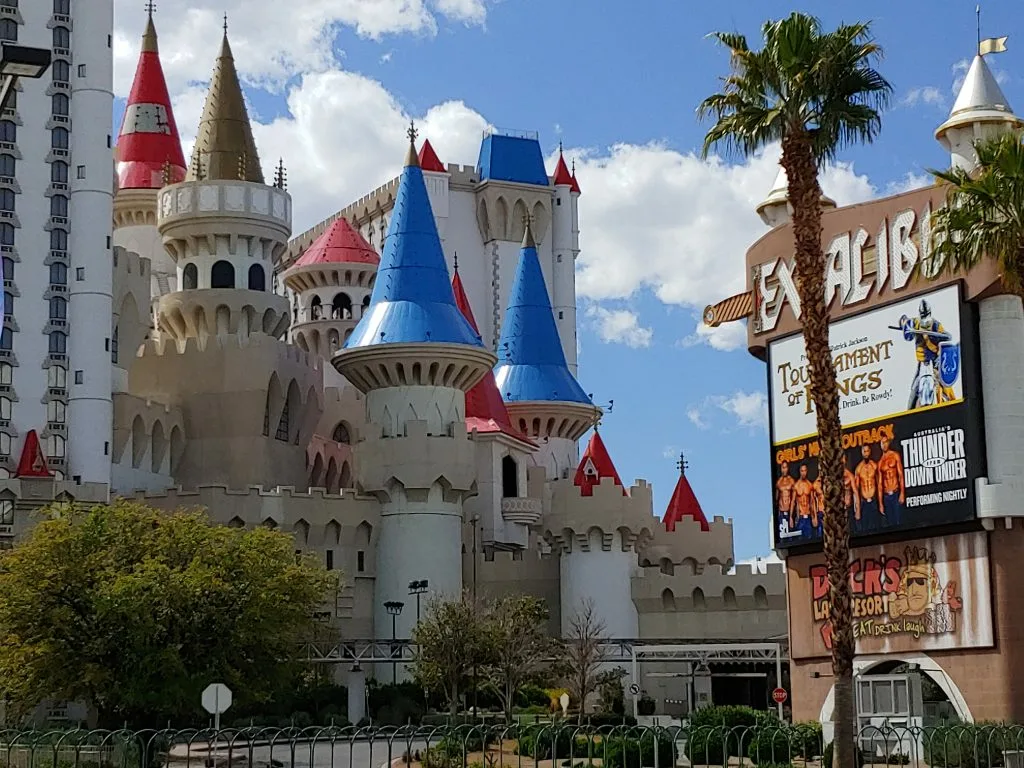 Excalibur casino
In Excalibur, you'll find a diverse range of entertainment options to cater to every gambler's preferences. From live table games to an array of slot and video poker machines, the casino ensures that there's something for everyone. Utilizing the exclusive MGM Rewards card, players have the opportunity to enhance their experience with various benefits. By simply using the card, players can earn slot play and unlock member offers, which may even include complimentary meals and hotel accommodations. The casino also boasts a spacious stadium gaming area and a collection of other electronic table games, offering a unique and modern gambling experience.
At Excalibur, you won't find any live poker tables. They made the decision to close the poker room back in March 2020. If you're looking to play some poker nearby, your best bet would be to head over to MGM Grand, as they have a poker room just a stone's throw away. Another option would be to check out the poker room at Mandalay Bay, which is also in close proximity to Excalibur.
At the Excalibur sportsbook, you'll find not only a BetMGM Sportsbook but also a multitude of TVs broadcasting live sporting events. For those who prefer to bet on pari-mutuel events, the sportsbook provides individual TV stations for an enhanced betting experience. Conveniently, players can easily manage their BetMGM mobile app account, including deposits and withdrawals, right from the Excalibur sportsbook.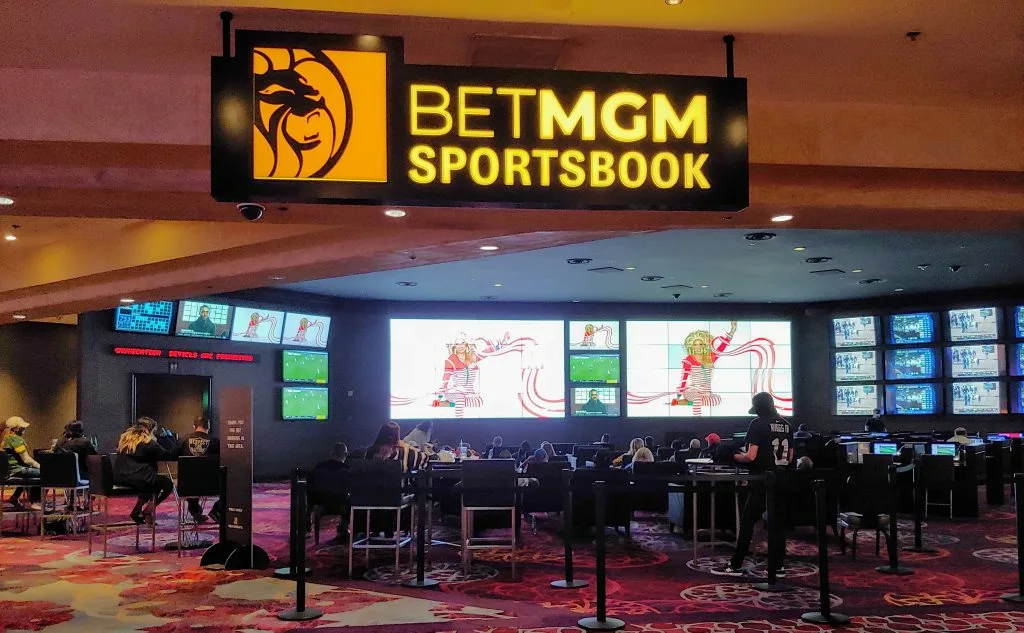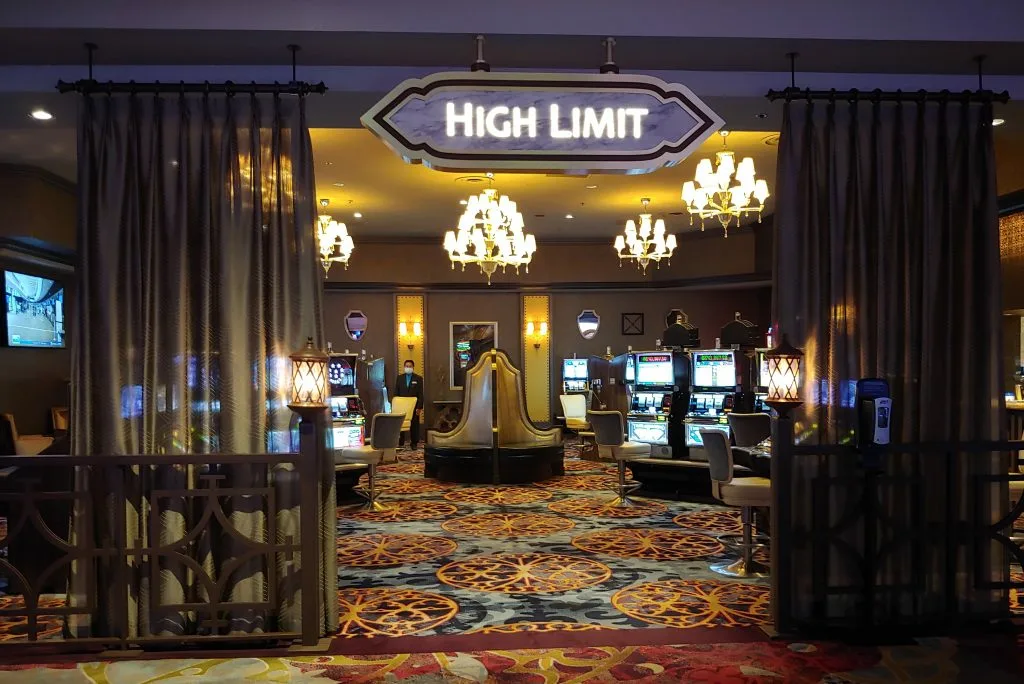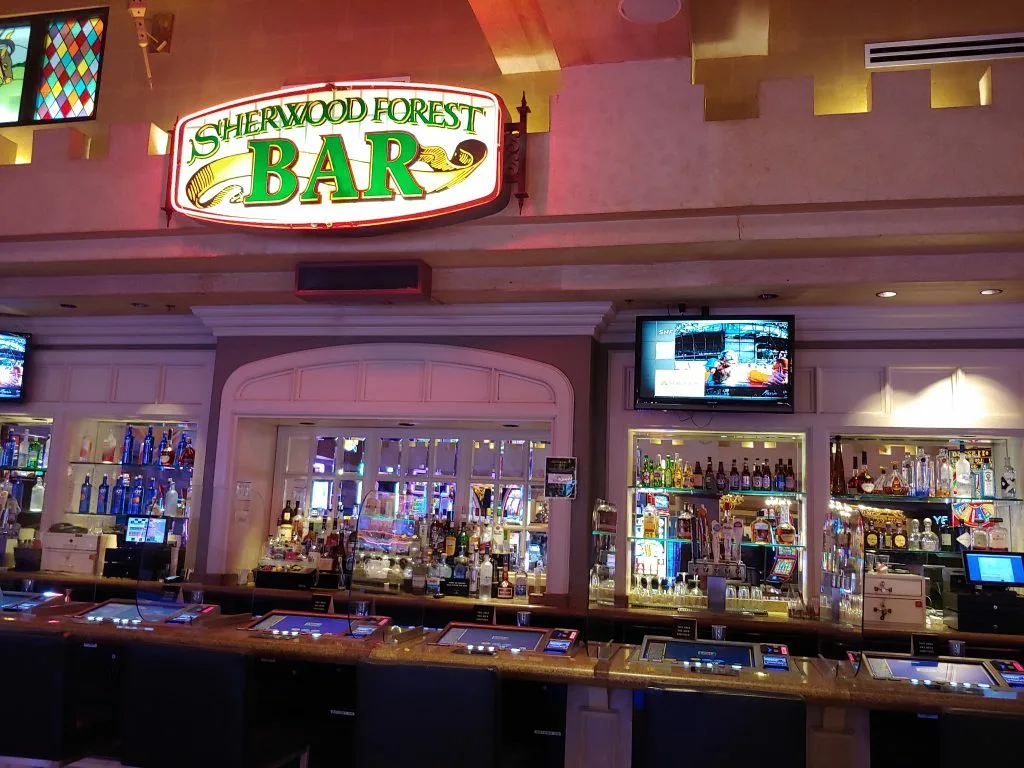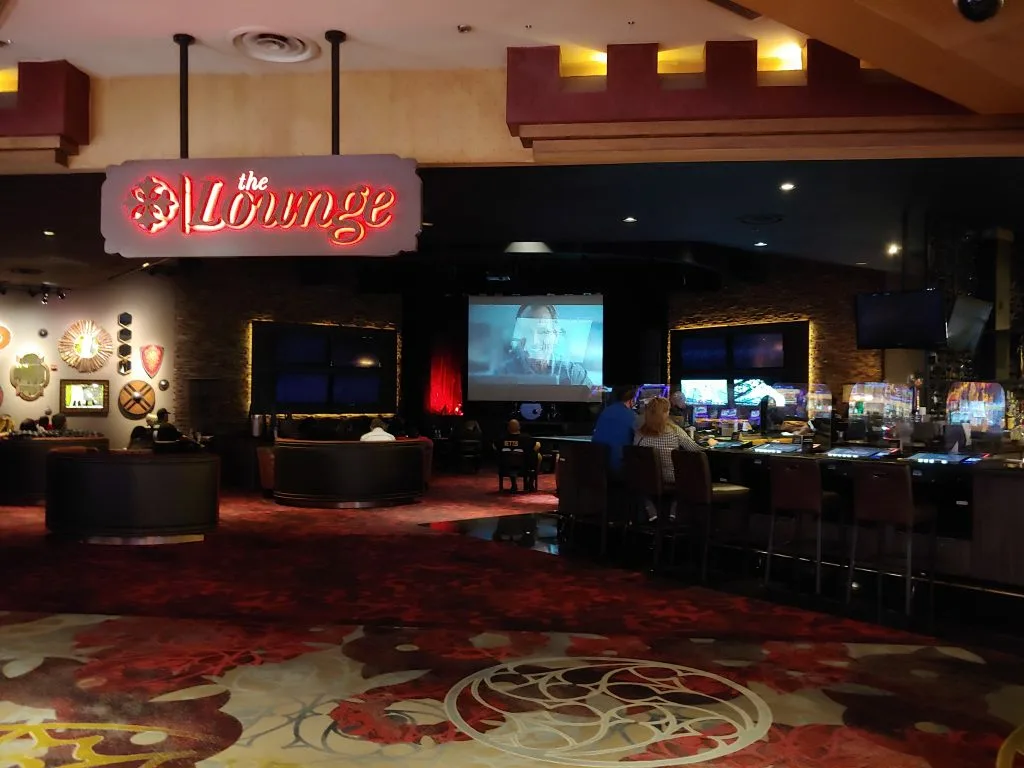 Table games
At Excalibur, you'll find a variety of exciting casino games to try your luck at. They offer classics like blackjack, craps, and roulette, as well as popular poker variations like Three Card Poker and Ultimate Texas Hold'em. However, it's worth noting that Excalibur is one of the few casinos on the Las Vegas Strip that doesn't offer pai gow poker. When it comes to roulette, you'll find tables with either two or three zeros, adding an extra level of excitement to the game. So whether you're a seasoned gambler or just looking to have some fun, Excalibur has a game for everyone.
At Excalibur, you'll find a range of table games to suit your gambling preferences. The craps odds at this casino are based on the 3-4-5 times system, which applies to both the standard version and the crapless variation. In other words, you can enjoy favorable odds when playing craps at Excalibur. Additionally, the field bet pays triple if the dice roll results in a 12, regardless of which craps game you choose. When it comes to the minimum bets, you have options at Excalibur. Depending on your budget, you can start playing table games with as little as $10 or $15. This flexibility allows you to enjoy the thrill of gambling without breaking the bank. However, if you prefer blackjack, it's important to note that Excalibur offers different pay rates for this popular card game. For the most expensive blackjack game at Excalibur, you can expect a 3/2 payout ratio. This means that if you win, your winnings will be 1.5 times your original bet. However, it's worth mentioning that this particular table is the only one in the casino with this payout ratio. All other blackjack games at Excalibur follow a 6/5 payout ratio, which is less favorable for players. Interestingly, Excalibur sets itself apart from other Las Vegas Strip casinos in one particular aspect. Unlike many of its counterparts, Excalibur does not have a high limit salon. This means that there are no separate designated areas for high-stakes gambling, allowing both casual and serious gamblers to mingle on the main gaming floor. Whether you're a seasoned player or a novice, Excalibur welcomes you to experience the excitement of its diverse table games without any exclusivity.
For just $3 per month, you can also gain access to Bet-NV.com table game surveys and more! Detailed access to table game surveys by casino property is provided exclusively to Casino Club, Total Access Club, and Bet-NV.com Super Fan members. Don't miss out on the opportunity to join this exclusive club and get in-depth information about table games at various casinos. Subscribe now and unlock a world of valuable insights, strategies, and tips for a minimal monthly fee. Join the Bet-NV.com community today and elevate your gaming experience to a whole new level!
You can now access Bet-NV.com subscriptions through Gumroad and Patreon, offering the same valuable information on both platforms.
If you or a person in your circle is struggling with gambling addiction, reach out to 1-800-GAMBLER for assistance.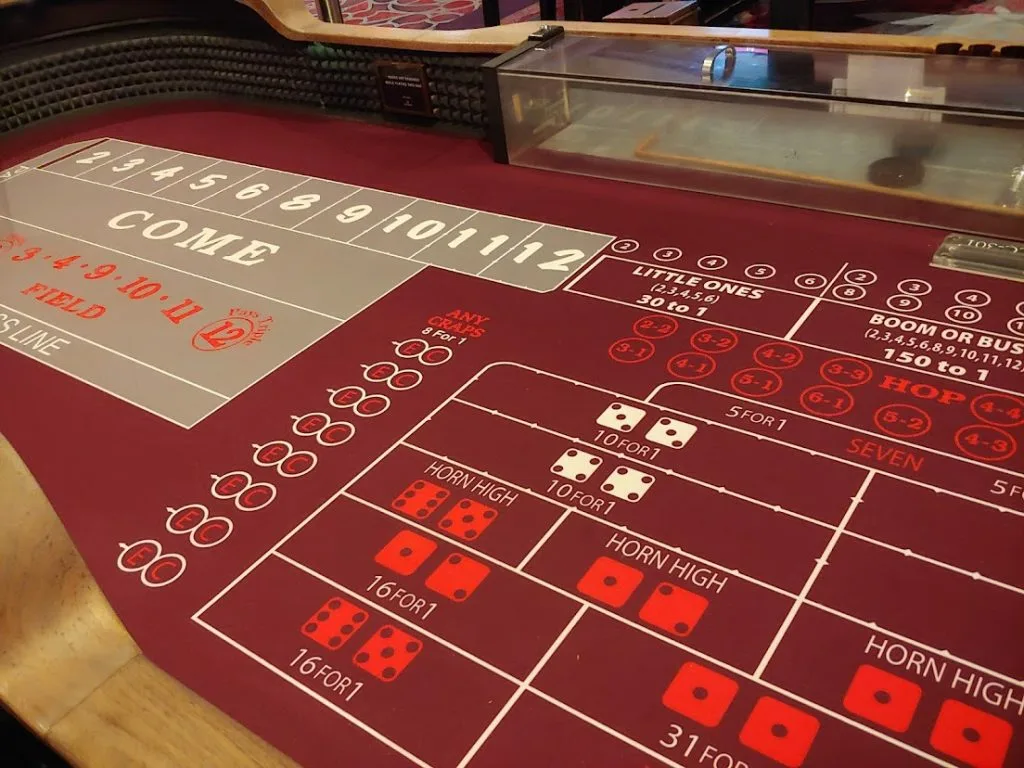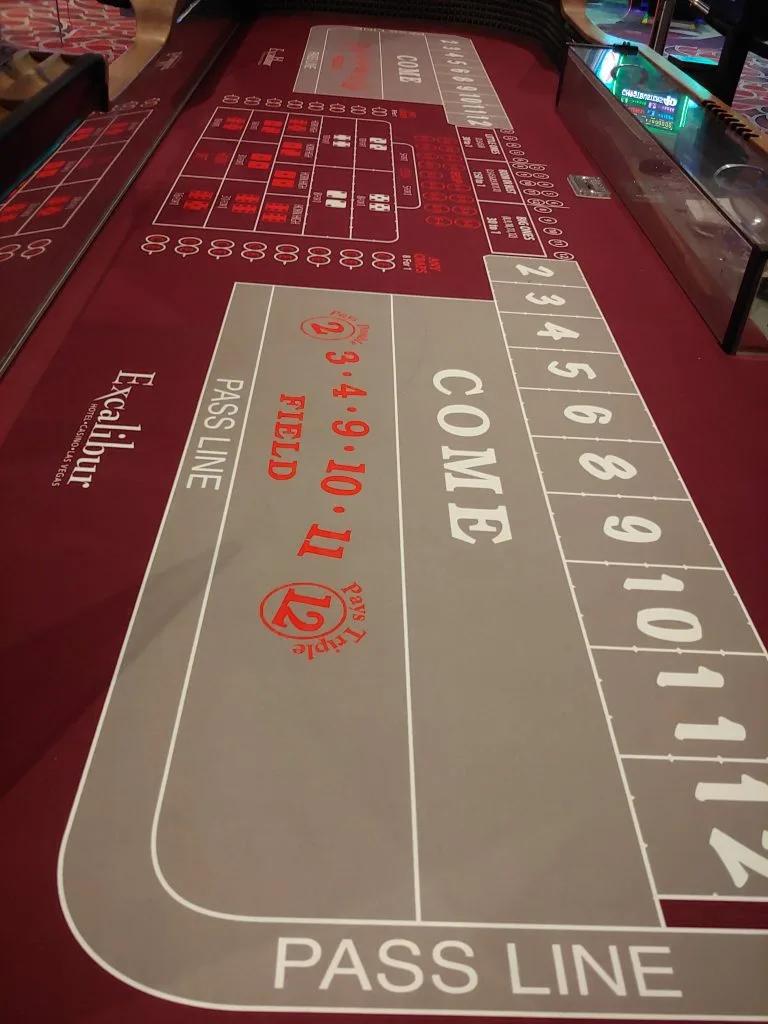 Entertainment at Excalibur
At Excalibur, guests can indulge in a plethora of entertainment choices that cater to a wide variety of preferences. The extensive options available ensure that there is something for everyone to enjoy during their visit. For those who appreciate the timeless music of the Bee Gees, the Australian Bee Gees tribute show offers a captivating performance that pays homage to this iconic band. For a more sizzling and adult-oriented experience, Australia's Thunder from Down Under promises an electrifying display of male dancers that will leave audiences breathless. Spice Wannabe, a tribute to the beloved Spice Girls, allows fans to relive the nostalgia and dance along to their favorite hits. And for those who appreciate a good dose of laughter, the Mac King Comedy Magic Show, held at 3pm, promises to deliver an afternoon filled with mind-boggling illusions, clever tricks, and hilarious jokes. And if you're looking for a complete evening experience, the Tournament of Kings presents a dinner and show combination that transports guests into the enchanting world of King Arthur's tale, where knights engage in thrilling jousting matches and epic battles. With such an array of entertainment options available, Excalibur ensures that every guest can find their own slice of enjoyment during their stay.
Inside the Fun Dungeon, you'll discover an extensive collection of over 200 games. This family-friendly arcade is a treasure trove of entertainment, offering a delightful mix of carnival midways, kiddie games, sports games, and redemption games. As an added bonus, the Ultimate 4-D Experience awaits you right within the heart of the Fun Dungeon. Brace yourself for a truly immersive adventure that transcends traditional gaming experiences.
Experience exquisite dining options and enjoy refreshing beverages at Excalibur.
Excalibur offers a variety of casual and fast-food eateries, conveniently scattered throughout the premises. You can find certain dining establishments just a stone's throw away from the bustling casino area, while others are nestled on the Castle Walk level or in close proximity to the lively Fun Dungeon.
Baja Fresh – Mexican cuisine.
Buca di Beppo - Explore a tempting variety of Italian cuisine, featuring delectable dishes suitable for sharing among loved ones.
The Buffet – Available every day, enjoy a delicious brunch buffet from 7am to 2pm.
Dick's Last Resort – American cuisine.
Saturated Bar and Grill – Poolside American fare.
Food Court - A variety of fast food choices can be found on the second floor, such as Auntie Anne's Pretzels, Big Chill, Cinnabon, Einstein Bros. Bagels, Fatburger, Hot Dog on a Stick, Krispy Kreme, Pick Up Stix, Pizza Hut, and Popeye's.
Johnny Rockets – Burgers and milkshakes.
Orange Julius/Dairy Queen – Desserts.
The Roasted Bean ( Resort Tower)- Java and speedy snacks.
The Roasted Bean ( Royal Tower)- Grab a cup of joe and a snack on the go.
TAP Sports Bar – American bar fare.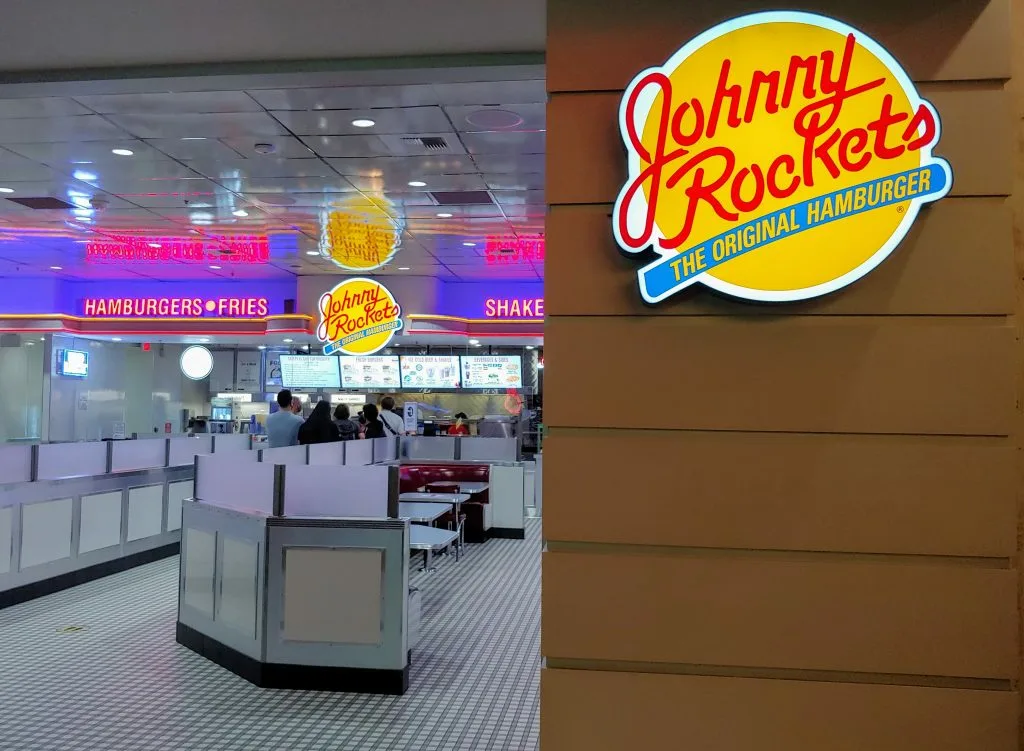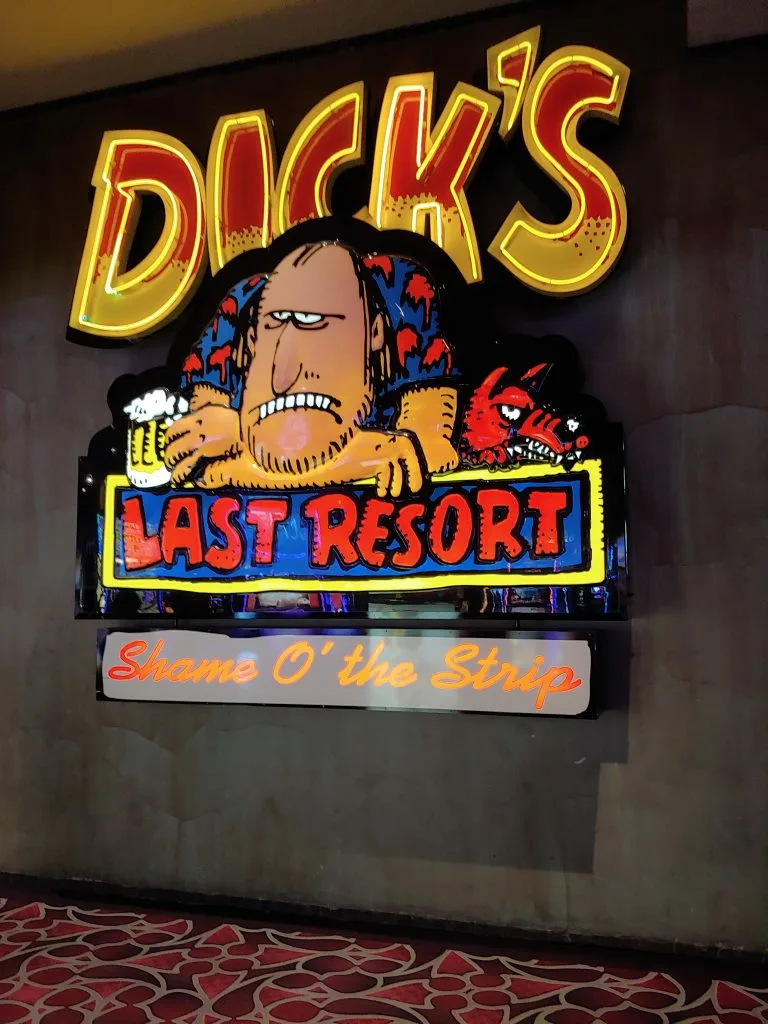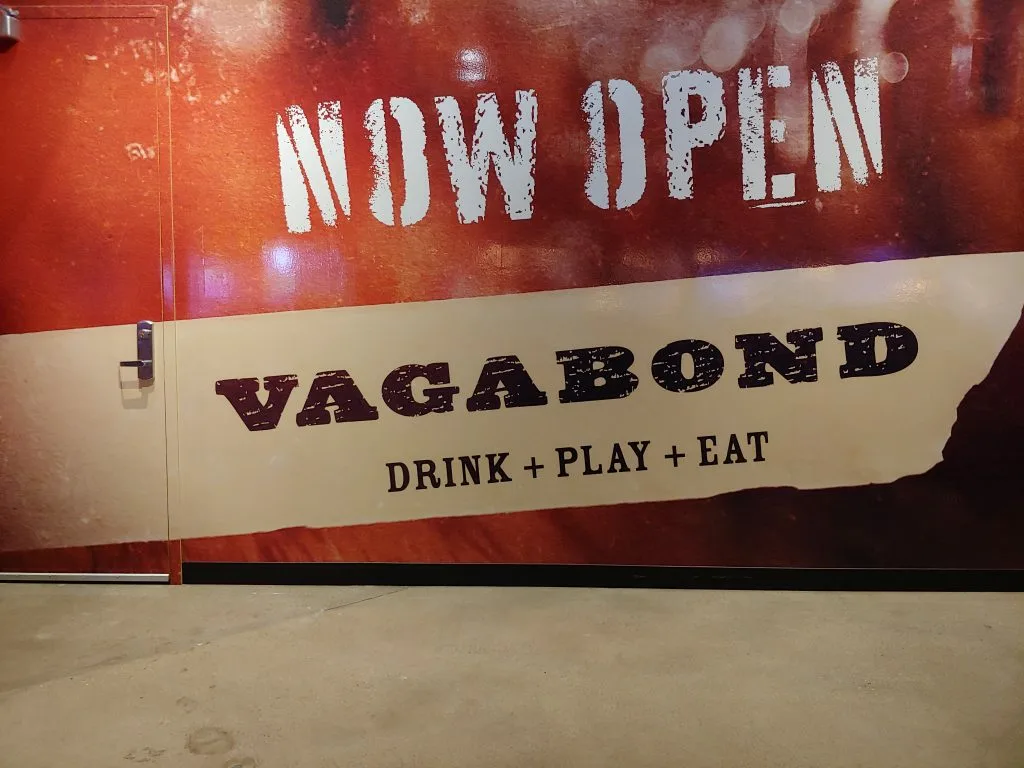 Hotel accommodations
Arrival time: 3pm | Departure time: 11am | Additional charge: $35 per night for resort amenities and services
Excalibur boasts a grand total of nearly 4,000 rooms, with the added bonus of pet-friendly accommodations and a range of other enticing amenities such as a fully-equipped fitness center, four refreshing pools, and a luxurious spa.
The standard rooms, spanning across 350 square feet, offer guests the choice between a single king bed or two queen beds. For those seeking a more elevated experience, the upgraded rooms present breathtaking views of the Strip. As for the suites, there are four distinct trims that provide guests with even more space to unwind and relax. These trims range from the luxurious 680 square-foot Luxury Suites to the expansive Two Bedroom Suites, offering over 1,000 square feet of living space. With such a variety of options, guests are sure to find accommodations that suit their needs and preferences.
Book a stay at Excalibur
Excalibur Casino FAQ
Does Excalibur have a poker room?
The Excalibur poker room shut down in March 2020 and remained closed indefinitely.
Does Excalibur have a sportsbook?
Excalibur boasts a state-of-the-art BetMGM sportsbook.
Does Excalibur have live entertainment?
Excalibur boasts a variety of captivating shows at any given moment, such as Thunder from Down Under, Australian Bee Gees, and the Mac King Comedy Magic Show.
Does Excalibur deal 3/2 blackjack?
Excalibur offers a single blackjack table with a 3/2 payout ratio.
What are the craps odds at Excalibur?
The craps and crapless craps games offer a unique opportunity with their maximum odds of 3-4-5 times. Additionally, players can benefit from the triple payout on 12 in the field bet.
Last updated: May 26, 2023