1 Main St, Las Vegas, NV | 800-634-6575 | Plaza Casino - Discover the exciting Plaza Casino located at the address 1 Main St in the vibrant city of Las Vegas, NV. For any inquiries or assistance, feel free to reach out to us at 800-634-6575.
I love staying at The Plaza, a fabulous hotel and casino situated right in the heart of downtown Las Vegas. This remarkable establishment first welcomed guests on July 2, 1971, and has been a beloved landmark ever since. Conveniently located at the vibrant intersection of Main Street and the iconic Fremont Street Experience, The Plaza offers an unparalleled experience for visitors. What's truly fascinating is that this extraordinary casino occupies the very same grounds where the original train station once stood back in 1905, marking the beginning of Las Vegas. Originally named Union Plaza, it holds the distinction of being the only casino in the world that boasted its very own train station.
Plaza, a renowned hotel, boasts an impressive array of amenities and attractions. With approximately 1000 elegantly furnished hotel rooms, Plaza ensures that guests enjoy a comfortable and luxurious stay. The hotel proudly presents a variety of dining options, including a vibrant lounge, a convenient food court, a delectable pizza place, and not just one, but two full-service restaurants, each offering a unique culinary experience. Entertainment is a top priority at Plaza, as evidenced by the presence of a state-of-the-art showroom. This versatile venue serves as the backdrop for captivating performances, exciting promotions, and a host of other special events, all designed to delight and engage guests. Plaza has recently expanded its offerings with the addition of Pinkbox Doughnuts, a beloved confectionery destination known for its delectable treats. Additionally, the Carousel Bar, a whimsical and enchanting establishment, provides guests with a delightful and immersive experience. In line with modern trends and guest preferences, Plaza has also dedicated a designated area for gaming enthusiasts, aptly named after BC Slots. This nonsmoking gaming area promises a thrilling and enjoyable atmosphere for those seeking their luck at the various gaming options available. Plaza's commitment to providing exceptional hospitality is evident in its thoughtfully curated amenities and exciting attractions. Guests can revel in the comfort of their rooms, savor delectable meals, indulge in entertainment, and even try their luck in the vibrant gaming area. With an unparalleled range of offerings, Plaza ensures that every guest's stay is truly memorable.
Casinos in the heart of Las Vegas' downtown area
Bet-NV.com receives support from memberships, sponsors, and advertisements, ensuring its sustainable operation. In case you or someone you're acquainted with is struggling with gambling addiction, please reach out to 1-800-GAMBLER for assistance.
---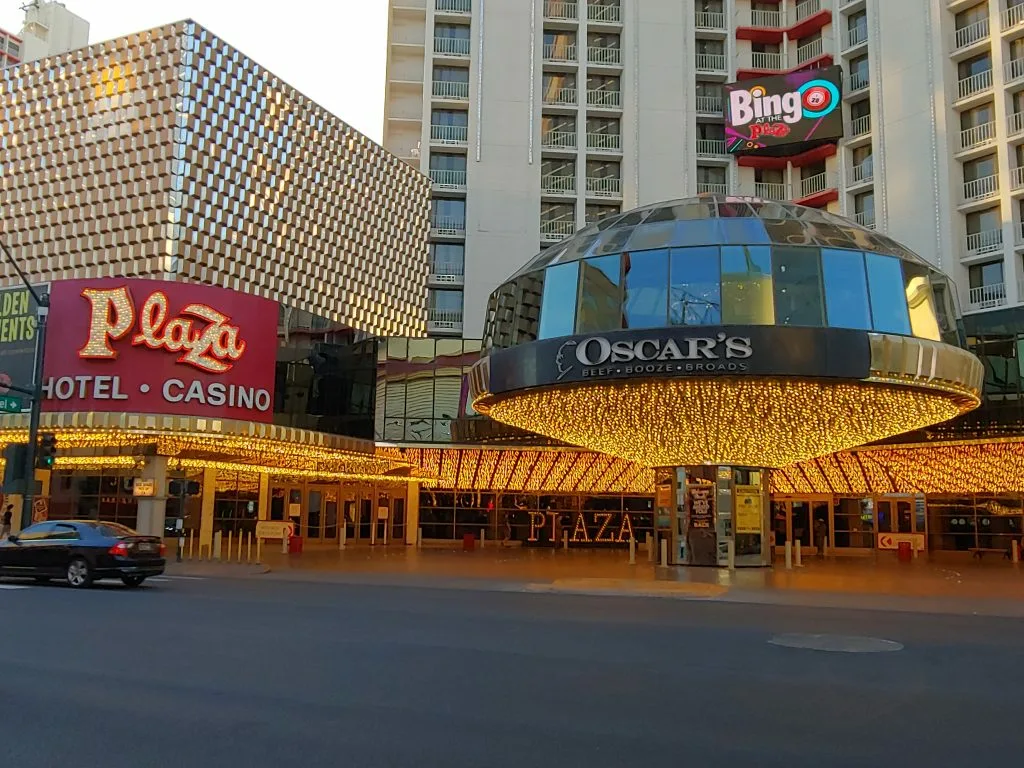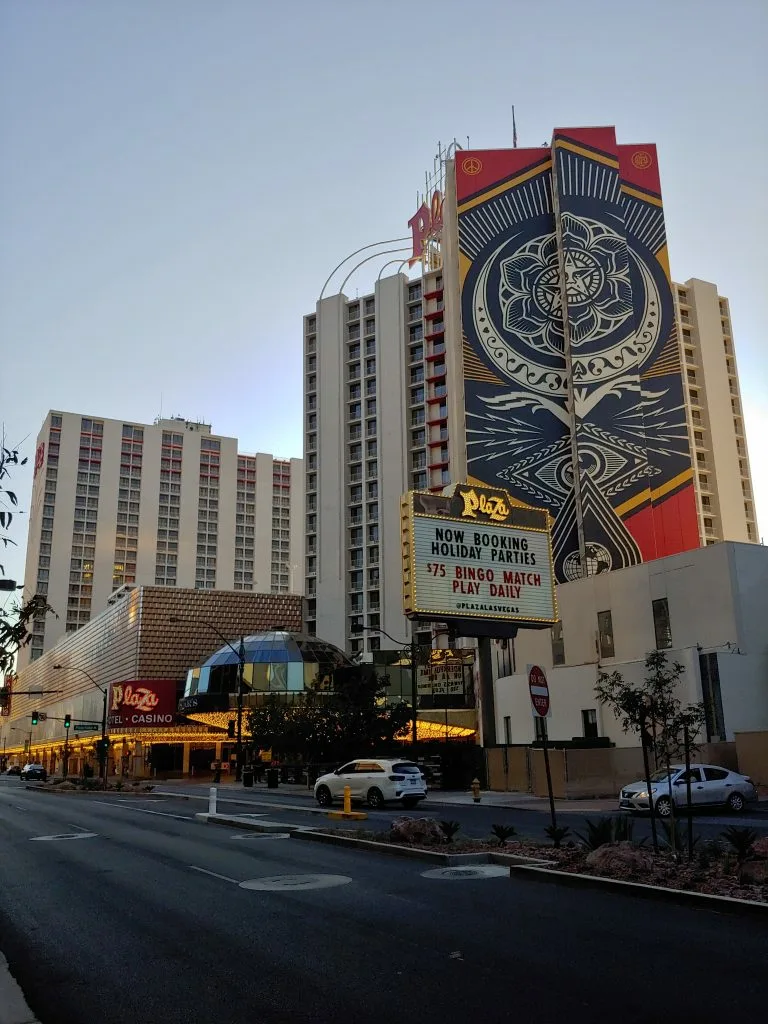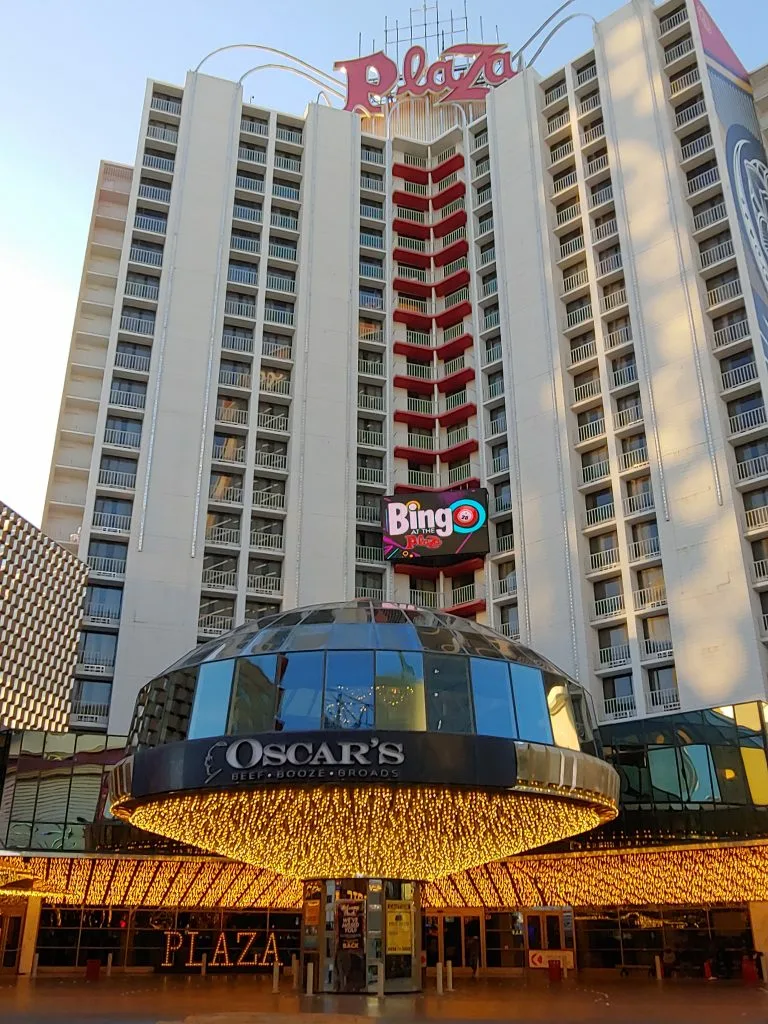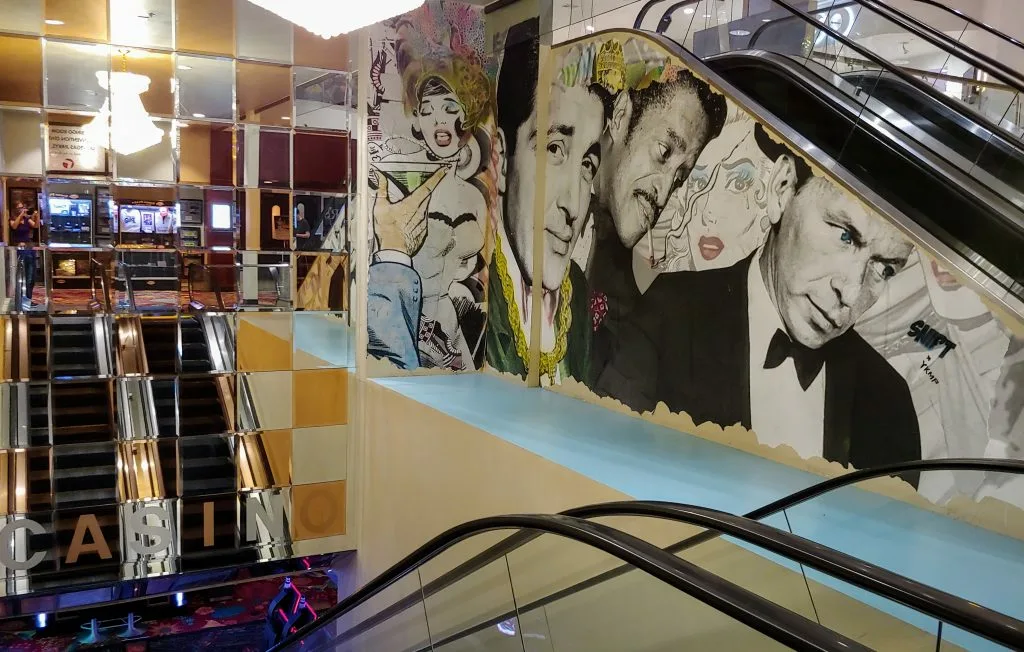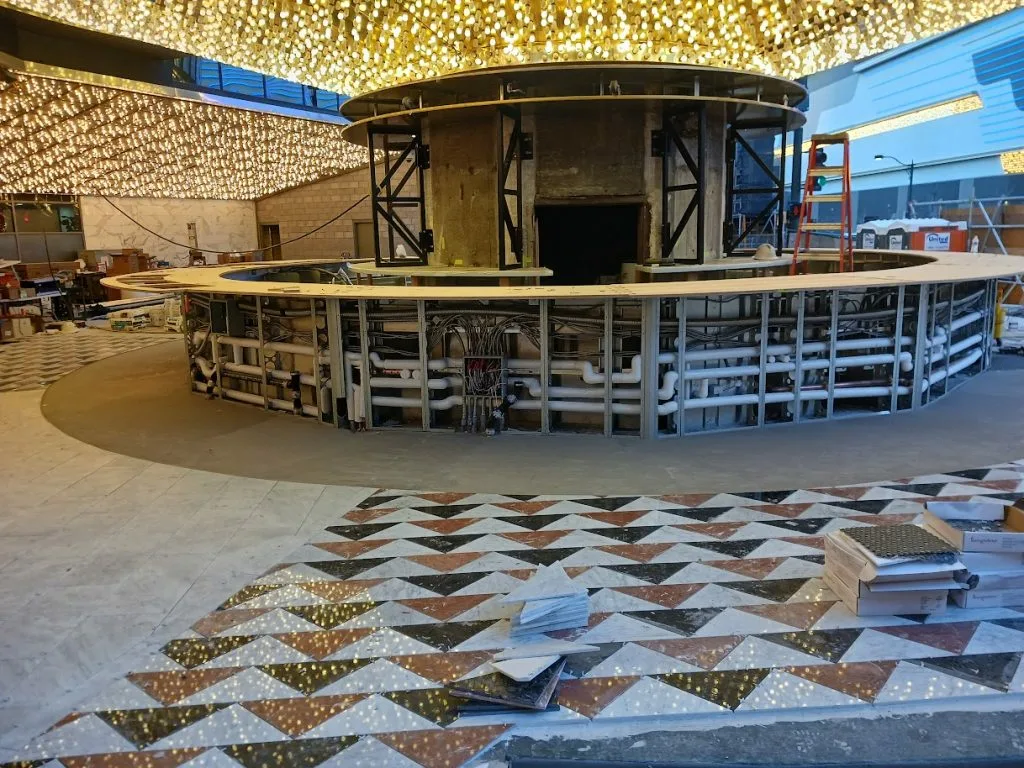 Plaza Casino
Plaza, renowned for its exceptional gambling experience, is a haven for enthusiasts seeking unmatched quality. At this remarkable establishment, patrons can revel in the value offered by both video poker and table games. Full-pay video poker is readily available on the bustling casino floor, starting from the quarter denomination, while the bars boast half-dollar options. Furthermore, blackjack enthusiasts are in for a treat, as Plaza ensures that all blackjack games pay 3/2. For craps aficionados, the casino provides an exhilarating opportunity with 10 times odds. Notably, Plaza stands apart as the sole downtown Las Vegas casino to offer single zero roulette, adding a touch of exclusivity to an already extraordinary gaming experience.
In the vast Las Vegas market, Plaza boasts the finest video poker game, a quarter full pay Joker Poker, known for its generous payouts. Currently, only two machines remain that offer this sought-after game. These machines are housed in throwback cabinets, paying homage to the days when coin-operated games reigned supreme.
Numerous video poker machines provide video poker games with a payout rate of 99% or higher. You can find these games starting at $0.25 on the casino floor and $0.50 at the bars, with the highest betting option being $5.
Some of the video poker games you can find are Ultimate X, 50 play, 100 play, Wheel Poker, and 3 Way Action. The betting options range from as low as a penny to as high as $1.
The Plaza offers Live Keno, but it lacks a dedicated poker room.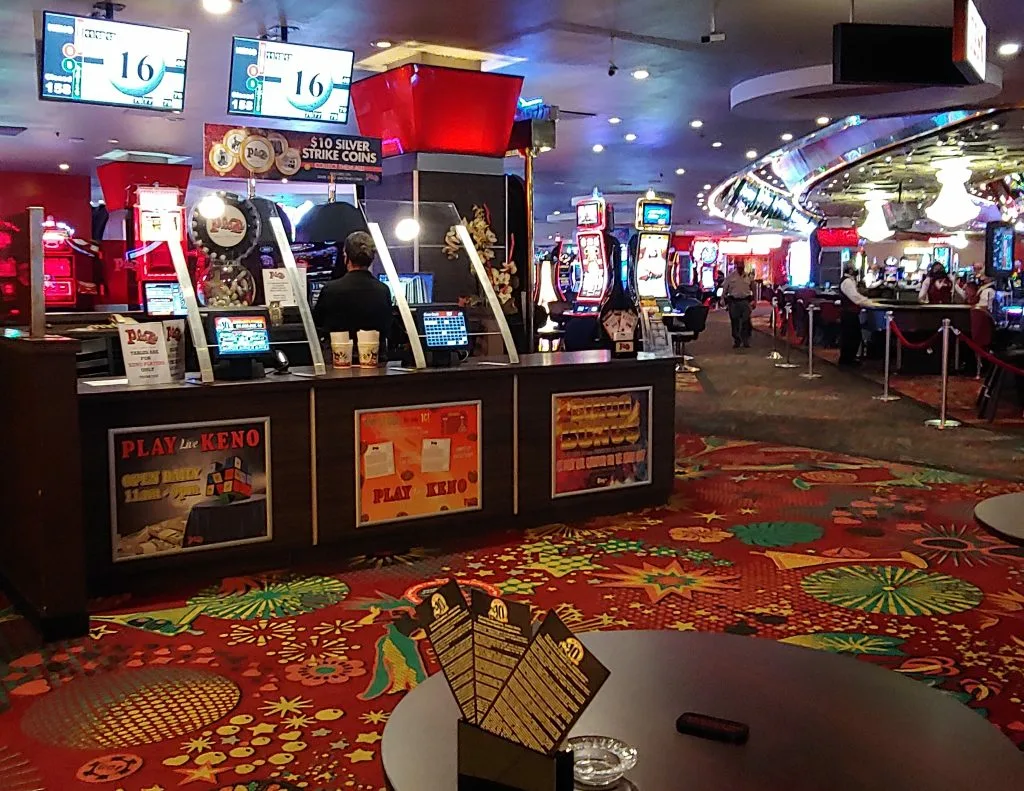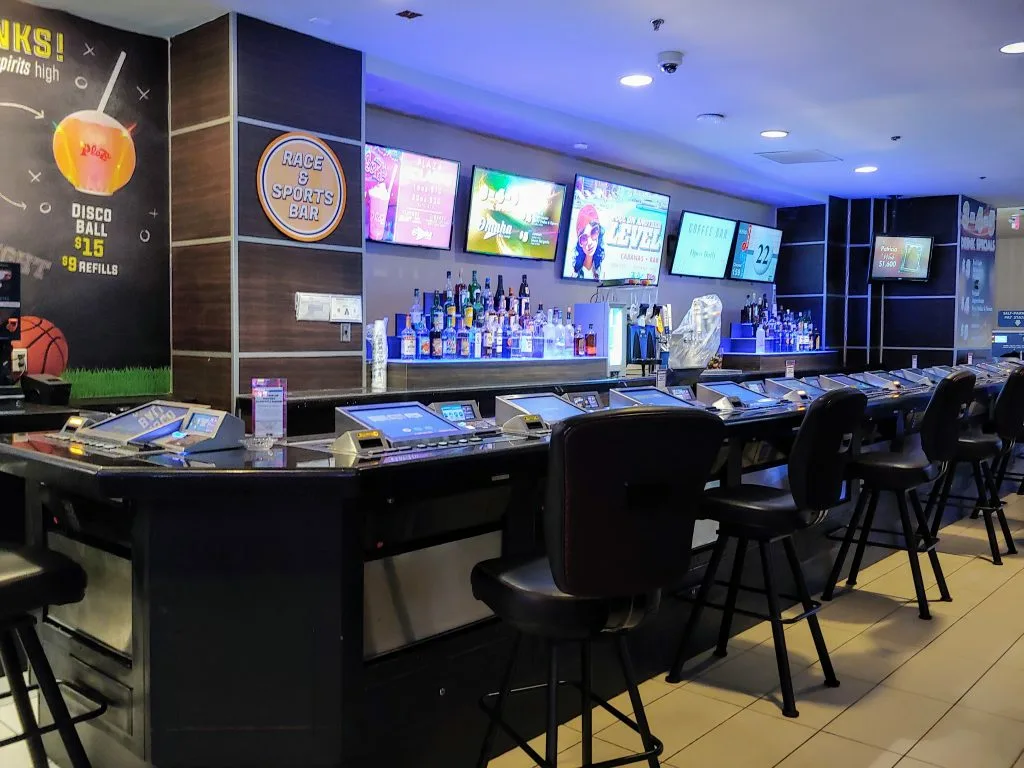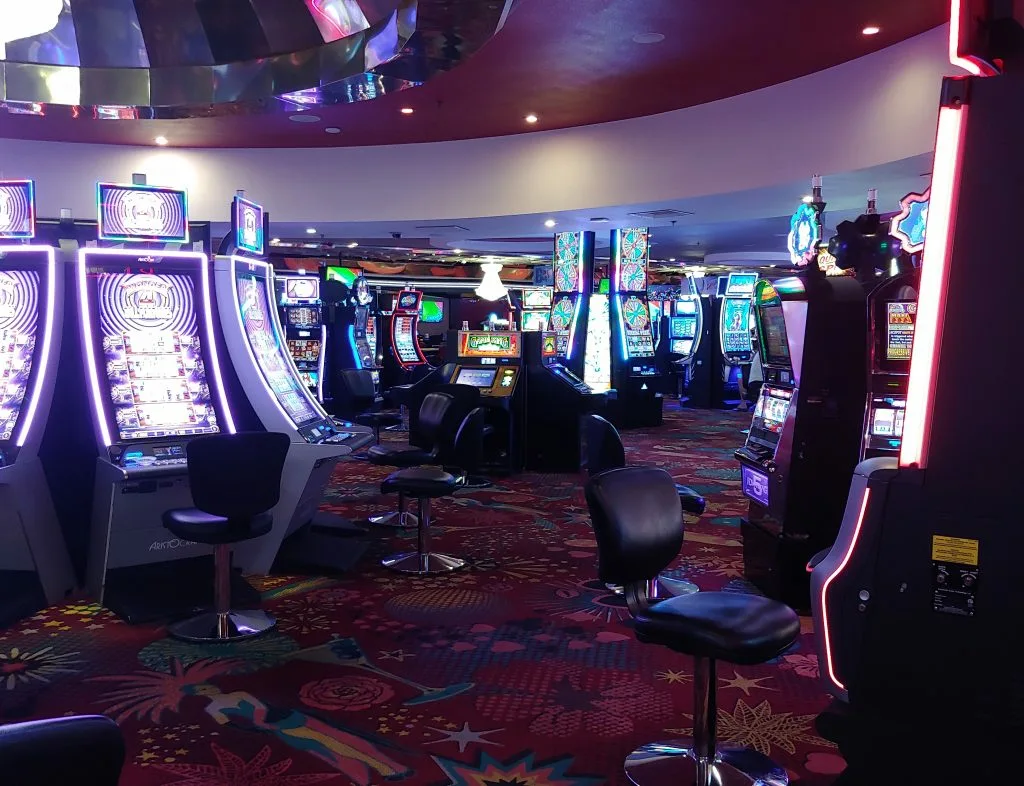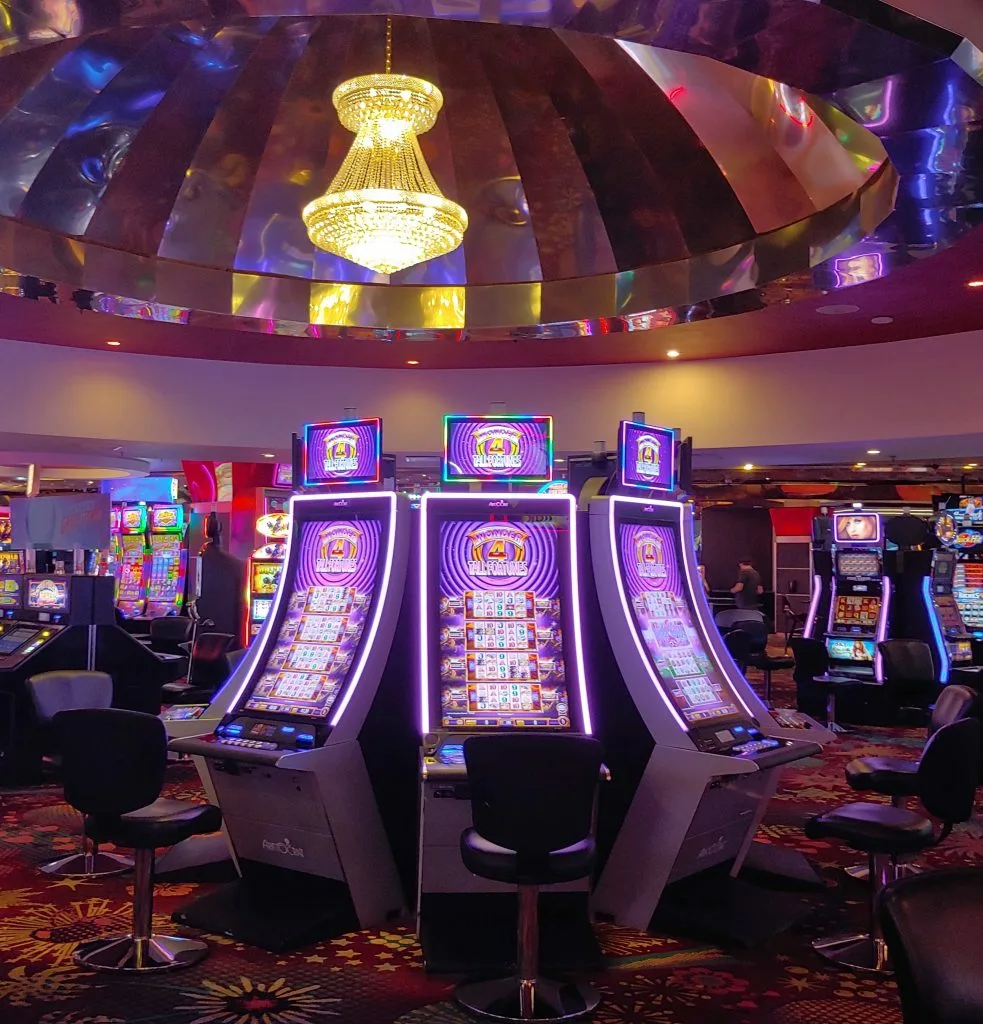 Plaza Bingo
Downtown Las Vegas is where you'll find the sole bingo room in the entire Plaza. They kick off gaming sessions at various intervals: 11am, 1pm, 3pm, 5pm, 7pm, and 9pm, ensuring there are plenty of opportunities for players to join in the fun. And if you're looking for an extra dose of excitement, keep an eye out for the highly anticipated Super Bingo events that take place multiple times throughout the year.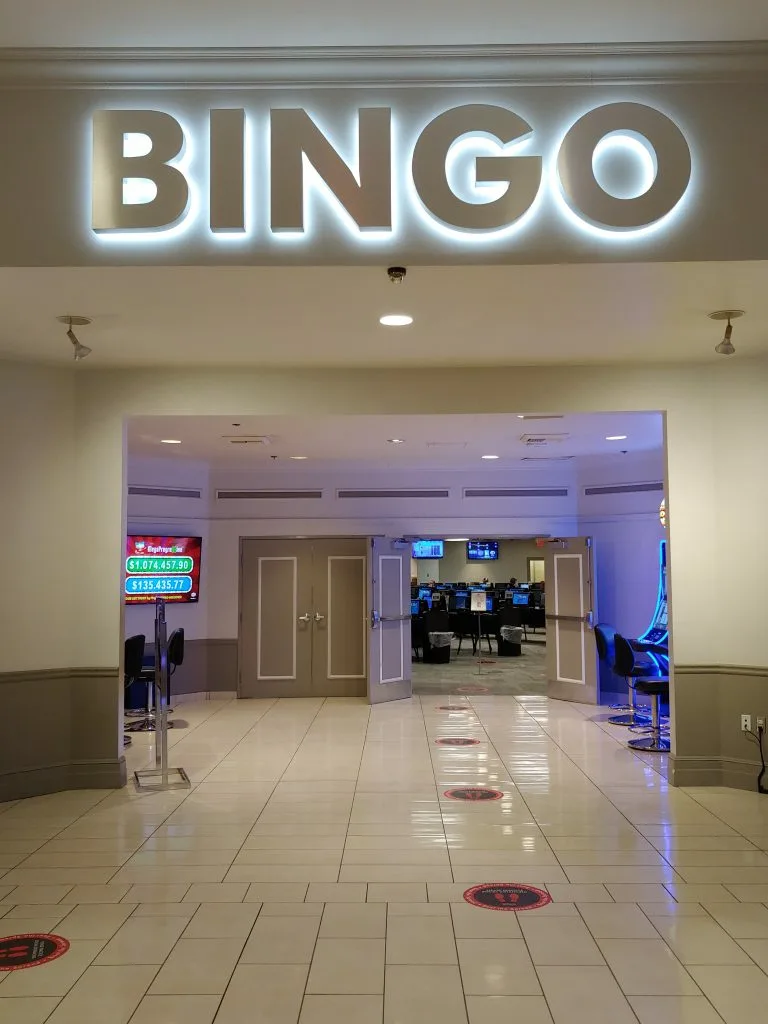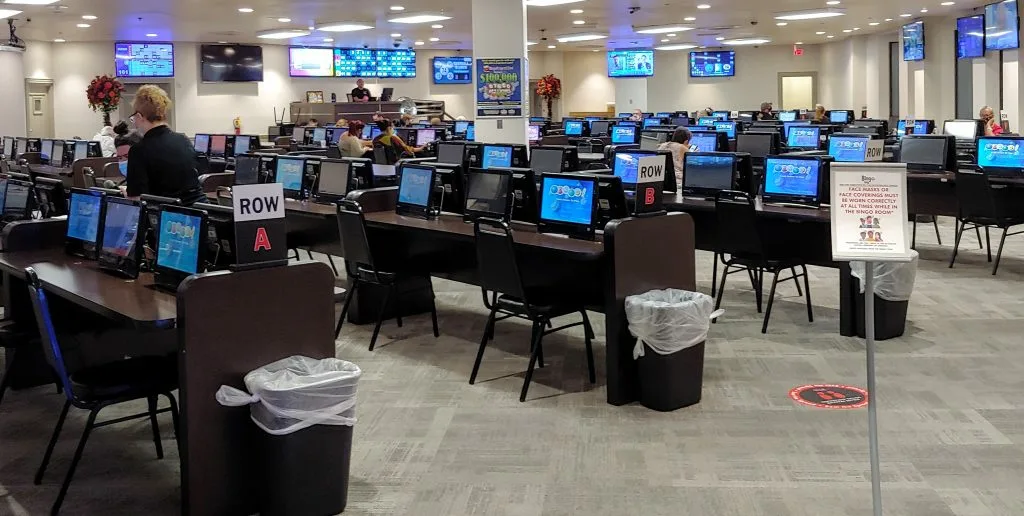 William Hill sportsbook
At the back of the casino, you can find a William Hill sportsbook. However, Plaza does not offer any poker room. Don't forget to use the Plaza Rewards players card when you visit.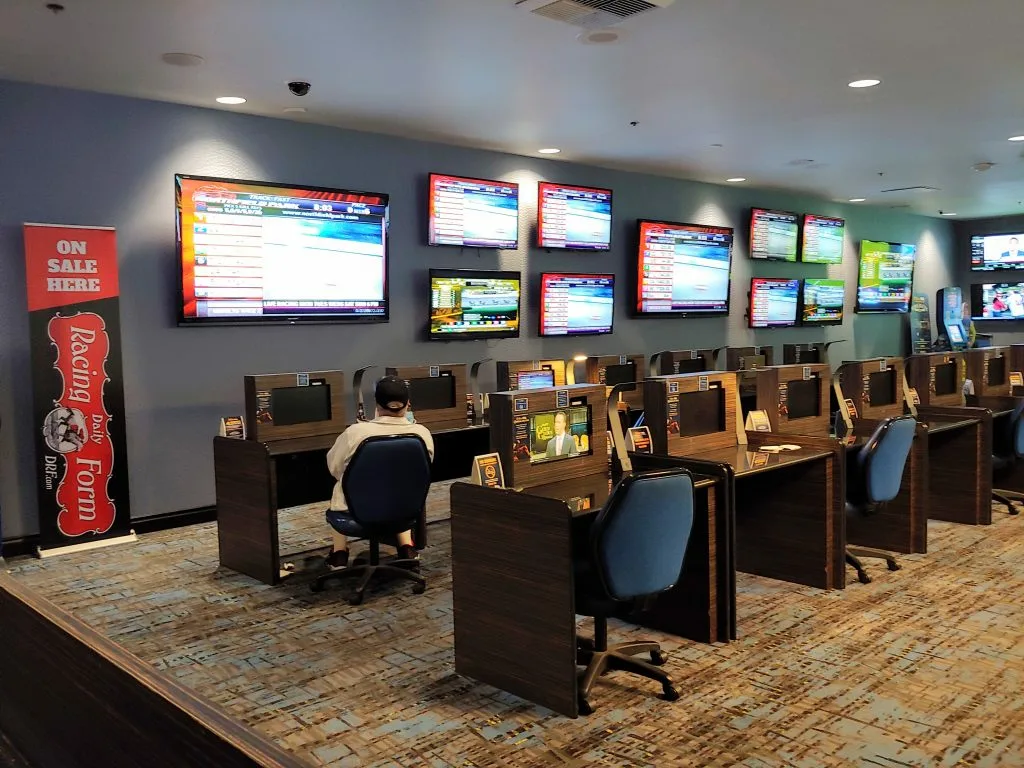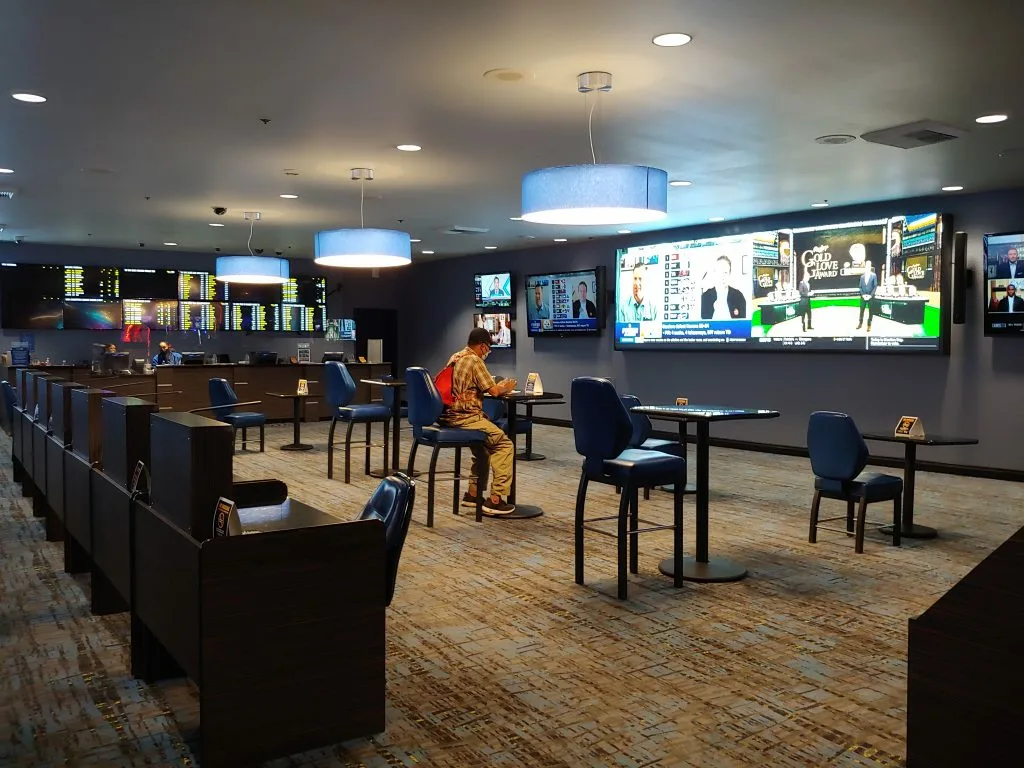 Casino table games, the guidelines for playing blackjack, and the probabilities in craps.
Plaza, with its array of 25 table games, is a gambler's paradise. Among these tables, you'll find a diverse selection of seven blackjack games. These variations include double deck, six-deck, Free Bet, and the intriguing Most Liberal 21. At Plaza, the standard payout for blackjack is a generous 3/2, but the Most Liberal 21 game spices things up with its unconventional rules reminiscent of the popular Super Fun 21.
I am happy to assist you! Here's the unique passage: Among the assortment of games available, there are 18 additional tables dedicated to various forms of entertainment, such as craps and roulette. The gaming selection expands to include popular poker variants like Let it Ride, Three Card Poker, Ultimate Texas Hold'em, and 235 Stud. Keep in mind that single zero roulette and pai gow poker may require higher minimum bets for participation.
In Plaza blackjack, players can double down both before and after splitting, while the dealer will hit on a soft 17.
Two-deck blackjack
Six-deck blackjack
Most Liberal 21
Free Bet Blackjack
235 Stud
Craps - Enjoy 10 times the odds - Earn triple on a field bet with a roll of 12.
Discover the thrilling game of Face Up Pai Gow Poker
Let it Ride
Roulette – single zero
Roulette – double zero
Three Card Poker
Ultimate Texas Hold'em
In the vicinity of the Omaha bar, you can find a captivating stadium table game that is bound to grab your attention. This game boasts a variety of enticing options, such as the popular $1 Big Wheel and the thrilling $3 6/5 blackjack. Additionally, you can indulge in the excitement of 2x craps and double zero roulette. As you explore further, you will discover the presence of $2 bubble craps games scattered across the expansive casino floor. These incredible games offer both multiplayer and heads-up options, ensuring that there is something suitable for every gaming preference. For those seeking a more relaxed experience, there is a convenient $2 video double zero roulette available next to the inviting keno lounge. To add to the variety, some of the bar top machines also feature the exhilarating double zero roulette.
For just $3 per month, you can also gain access to an array of detailed table game surveys and more through the Bet-NV.com membership. This exclusive club is designed for true casino enthusiasts who want to stay informed about the latest trends and developments at various casino properties. Whether you're a member of the Casino Club, Total Access Club, or a devoted Bet-NV.com Super Fan, you'll enjoy an enhanced level of access to these invaluable resources. Dive deep into the world of table games and make informed decisions based on comprehensive surveys provided exclusively to our esteemed members.
Bet-NV.com subscriptions can now be accessed on Gumroad and Patreon, offering you the same top-quality content on both platforms.

If you or someone you are acquainted with is dealing with a gambling addiction, dial 1-800-GAMBLER for assistance.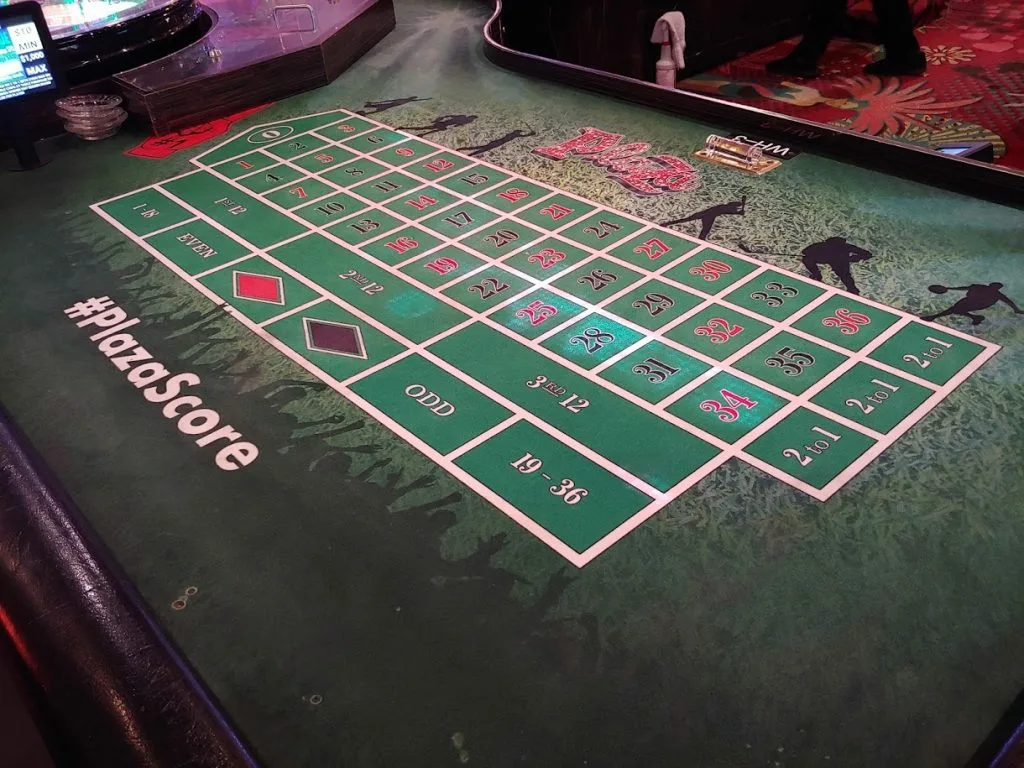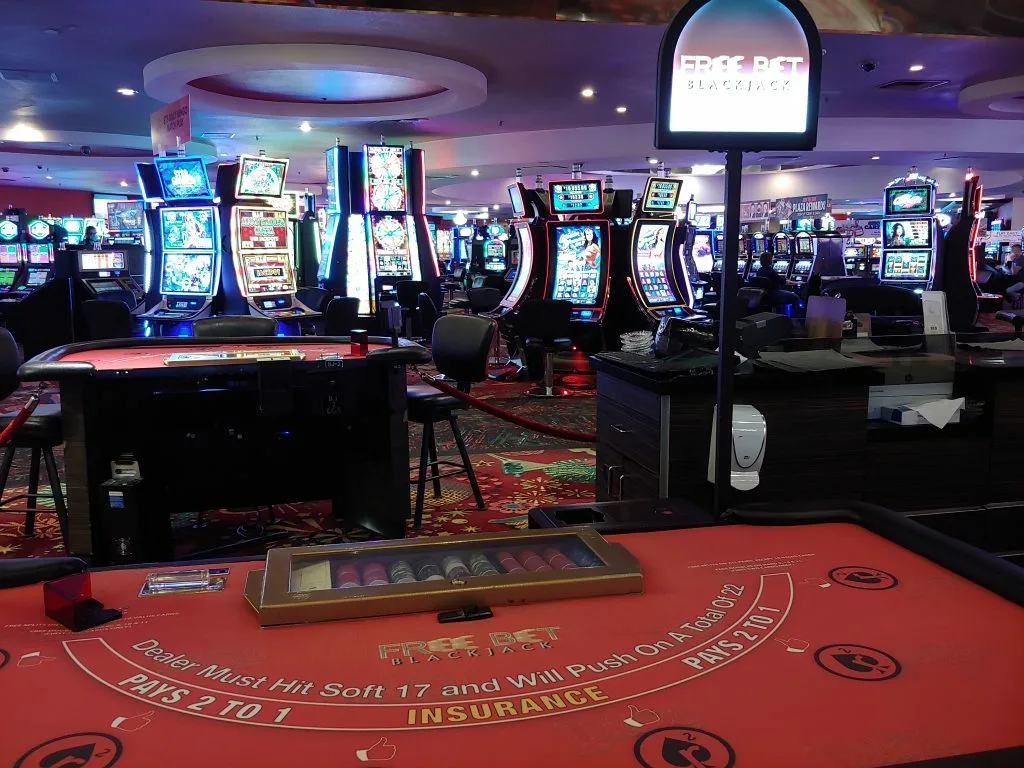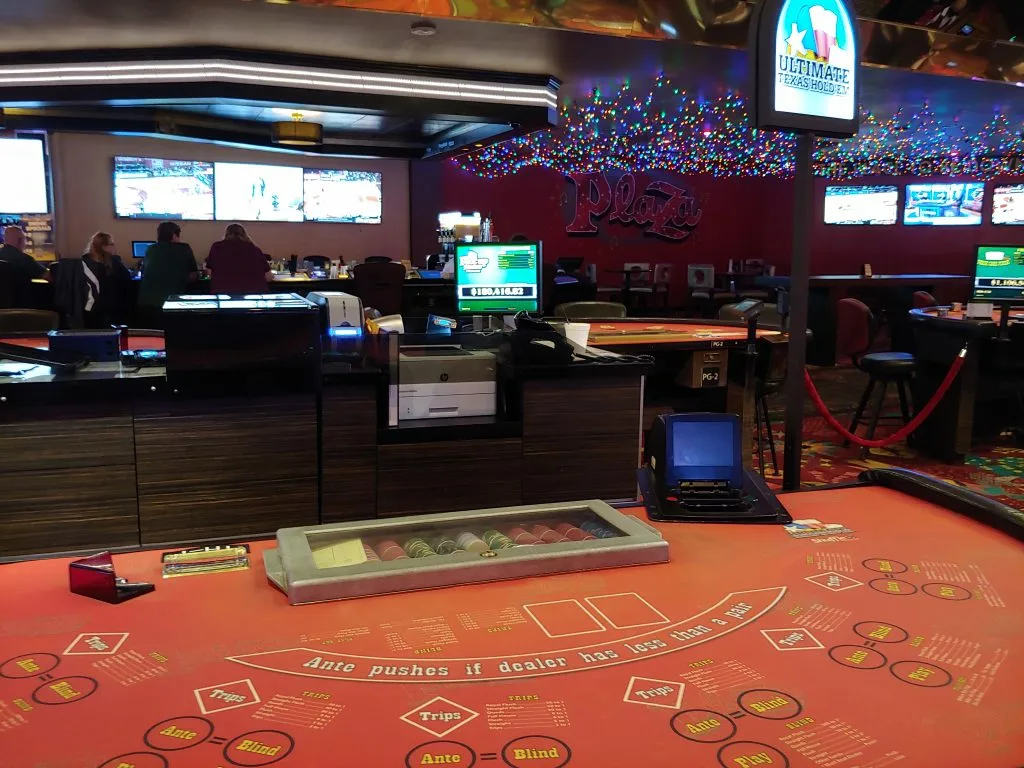 Entertainment at Plaza
Experience the ultimate entertainment at Plaza's renowned Sand Dollar Lounge, where exhilarating live music performances take place most evenings, commencing around 10pm.
The comedy acts at The Plaza showroom are held on various weekends throughout the year. Furthermore, this versatile venue is utilized for special occasions such as March Madness and Super Bowl viewing.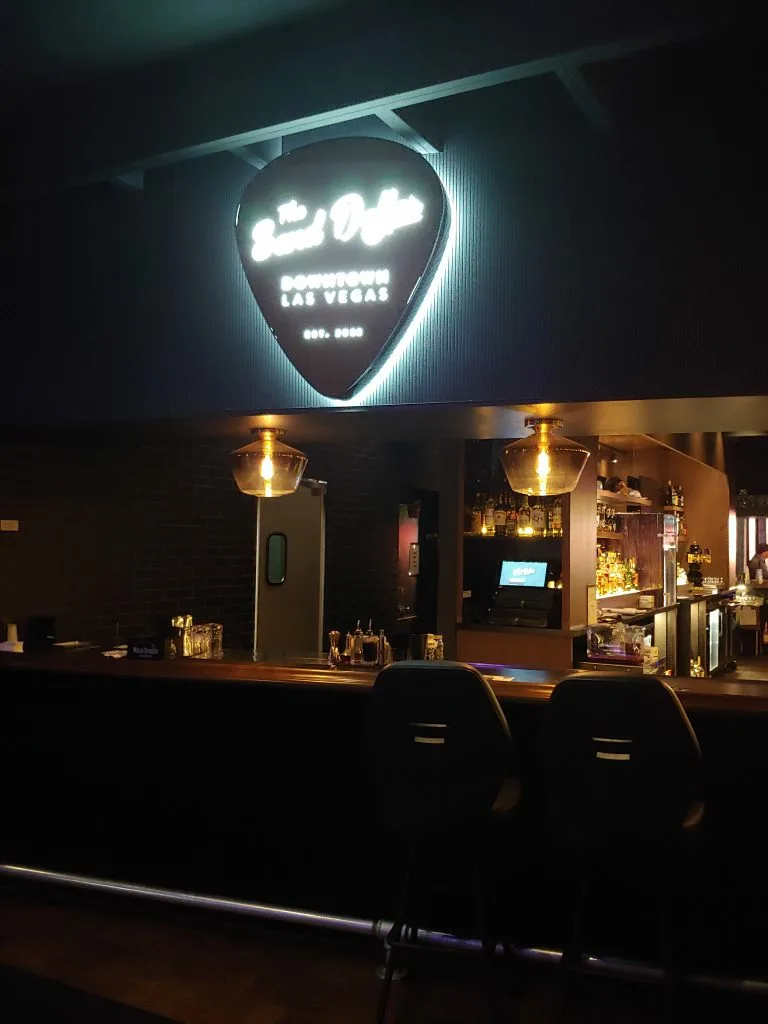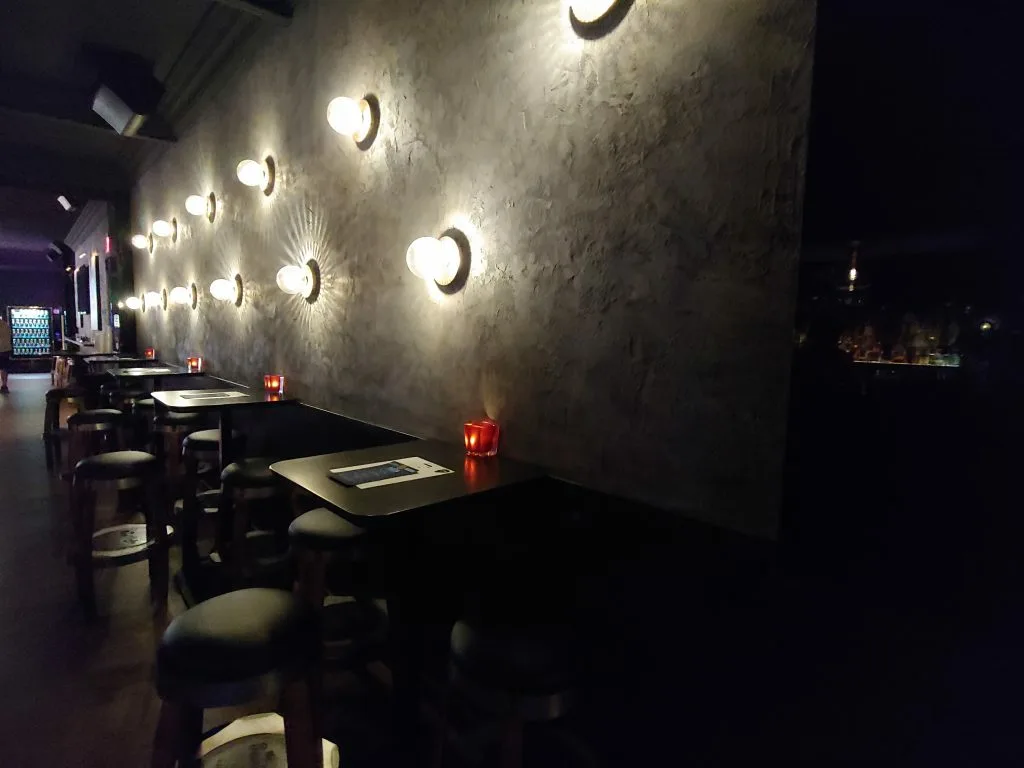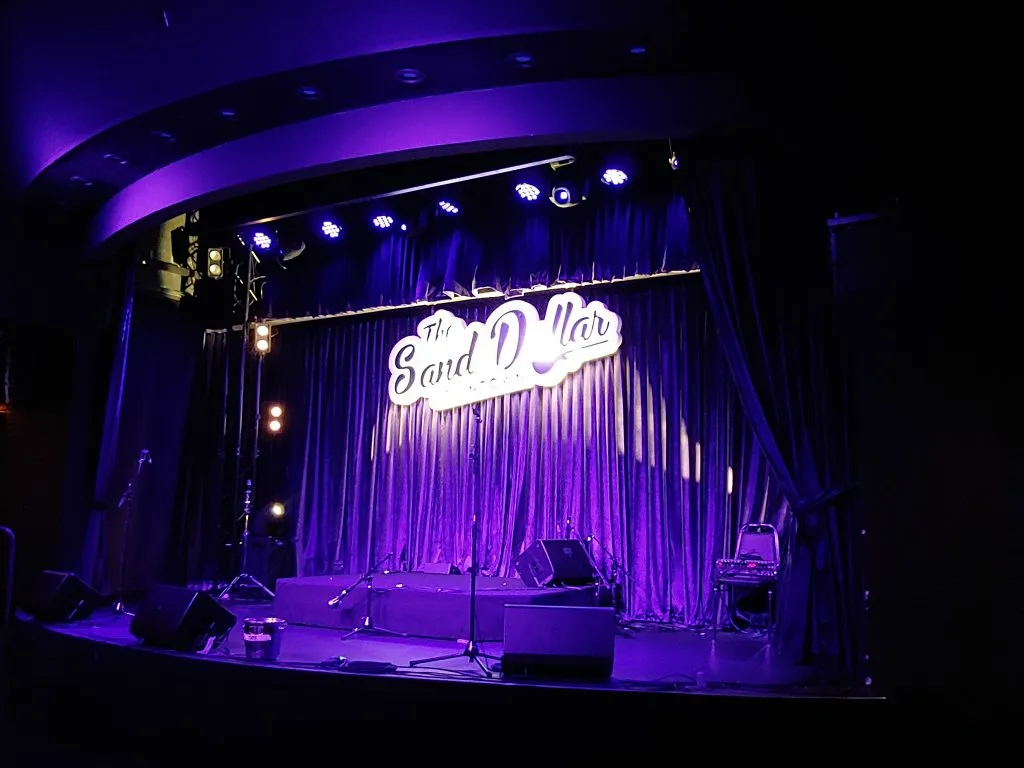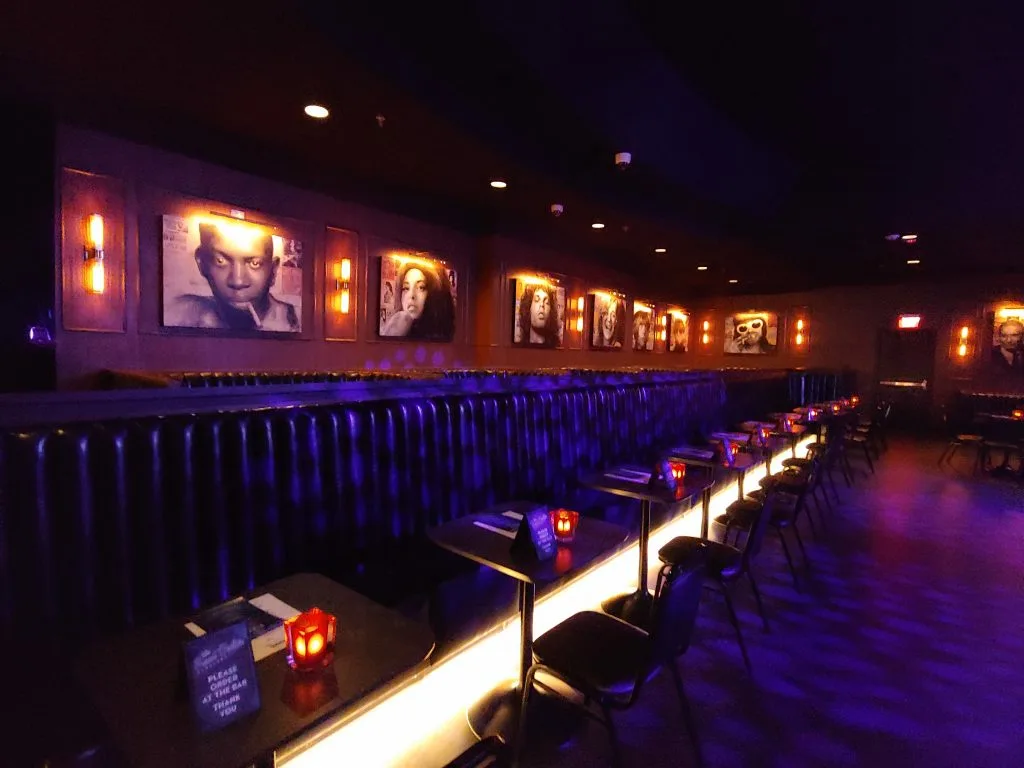 Alternative choices for entertainment in the city center
In Downtown Las Vegas, visitors can enjoy a variety of extra events and entertainment options. Concerts and the captivating Viva Vision light shows on Fremont Street are just a few examples of the complimentary activities available.
Neonopolis, located at the address of 450 E Fremont Street, is a captivating destination that is sure to leave a lasting impression.
Located at the junction of Las Vegas Boulevard and East Fremont, Neonopolis boasts a variety of entertainment options. Operating every day of the week, Axehole Vegas is an indoor venue for axe-throwing, catering to visitors from 10 AM until midnight. Hourly sessions enable patrons to experiment with a range of armaments, such as spears, throwing stars, metal cards for throwing, shovels, and, naturally, the traditional axe. Additionally, for those seeking further catharsis, there is a designated smash room where you can enjoy 15 minutes of demolishing everything in your vicinity.
Downtown Las Vegas is home to the Notoriety Theater, a venue that boasts seven showrooms where a variety of performances take place. Comedy shows, among others, grace the stage of this popular establishment. The duration of these shows usually falls between the range of 75 to 90 minutes, making for a substantial entertainment experience. For patrons eager to secure the best seats, the doors open 30 minutes prior to showtime, allowing ample time to settle in and get comfortable.
Experience live performances at the renowned Notoriety Theater, commencing at 7pm.
Experience the Unbelievable Magic of Garry & Janine Carson and Leave Reality Behind. Wednesday – Saturday
Entertain both young and old with mind-bending tricks, uproarious humor, and abundant engagement from the crowd.
Downtown Comedy Lounge  (21+) Fridays & Saturdays
Talented comedians hailing from popular platforms such as America's Got Talent, Last Comic Standing, Comedy Central, and Netflix.
Diva Royale  (18+) Fridays & Saturdays
These fabulous drag performers appear on stage to captivate and embody beloved celebrities such as Nicki Minaj, Dolly Parton, Whitney Houston, Celine Dion, and numerous others, ensuring an entertaining experience.
Experience the captivating performances at Notoriety Theater, starting at 8pm.
Chris Brown's Las Vegas Rural (21+) Fridays
Since his beginnings in South Texas to his first appearance in Sin City in 2011, Chase Brown has ultimately discovered the ideal residence for his captivating and vibrant fashion.
Crimson Velvet Cabaret Performance  (18+) Fridays & Saturdays
Experience the ultimate fusion of traditional and contemporary adult entertainment with the captivating Red Velvet Burlesque Show. This sizzling spectacle boasts a tantalizing blend of diverse acts, intricate burlesque routines, and delightfully entertaining cabaret displays.
Performances at Notoriety Theater commencing at 9pm
Experience the mesmerizing performance of Justin Tranz in the captivating show known as Hip-Nosis. Thursday – Saturday
Justin has been the main attraction in Las Vegas for more than a decade and a half, taking the lead role in Playboy TV's top-rated show ever, "The Extreme Truth," and becoming the first-ever hypnotist to have a show on Broadway. Don't miss this captivating performance suitable for all ages.
Hunk-O-Mania  (21+) Fridays & Saturdays
Hunk-O-Mania stands out as a saucy male revue in Downtown Las Vegas, where the performers eagerly involve the audience on stage, providing a truly immersive experience. It is widely regarded as the city's most interactive adult show for men.
Enjoying meals and beverages at Plaza
Plaza offers a variety of dining options with seven different restaurants to choose from. The flagship restaurant, Oscar's, pays homage to Oscar Goodman, the esteemed former mayor of Las Vegas. This high-end steakhouse is renowned for its exquisite cuts of meat and elegant ambiance. Guests can indulge in a delectable dinner experience at Oscar's, which is open from Wednesday to Sunday. Situated on the second level of the Plaza property, it provides a picturesque view of the surroundings while savoring a sumptuous meal.
Sand Dollar Lounge features a limited menu from Pop Up Pizza, offering a delectable selection of pizza by the slice, whole pies, and mouthwatering appetizers. Located near the hotel lobby, Hash House a Go Go serves up scrumptious meals for breakfast, lunch, and dinner, making it the perfect dining spot any day of the week. For those craving a quick and delicious snack, look no further than Pop Up Pizza, conveniently situated towards the back of the casino. With its diverse offerings, this eatery guarantees a delightful culinary experience.
At the front of the property, you'll find Pinkbox Doughnuts, a delightful establishment known for its delectable pastries. The Plaza food court is a bustling hub that houses a variety of dining options. Two popular choices are McDonald's and Subway, both of which remain open around the clock. However, it's worth noting that Subway closes its doors on Tuesday and Wednesday nights at 11pm. In addition to these fast-food giants, there are other tempting eateries to explore. Craving some Mexican cuisine? Look no further than Fresh Mexican Grill. If you're in the mood for a taste of the tropics, Aloha Hawaiian Grill offers a tantalizing array of island-inspired dishes. And for those seeking a caffeine fix, there's a Coffee Bar where you can sip on your favorite brew.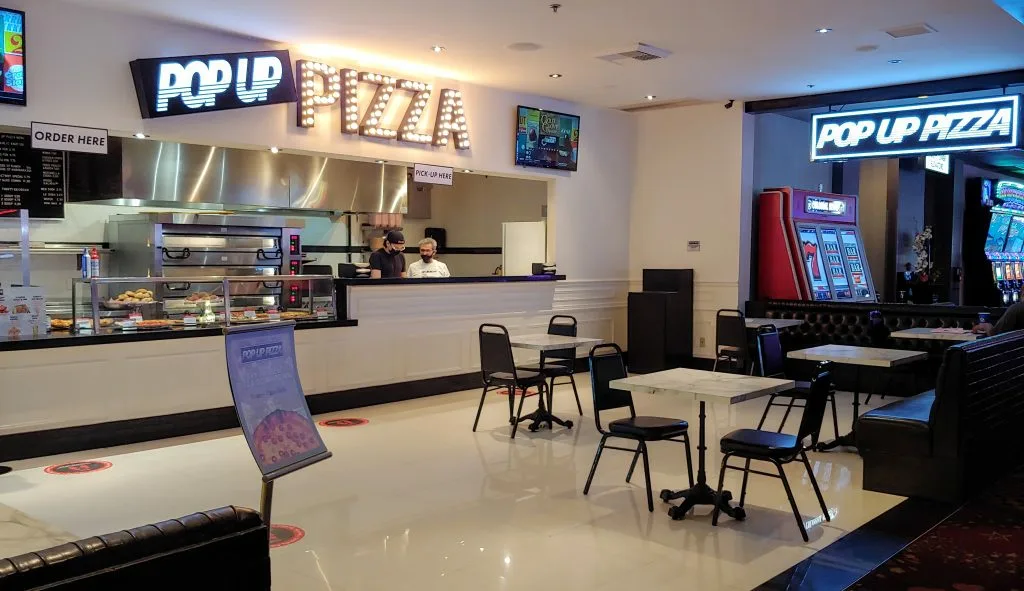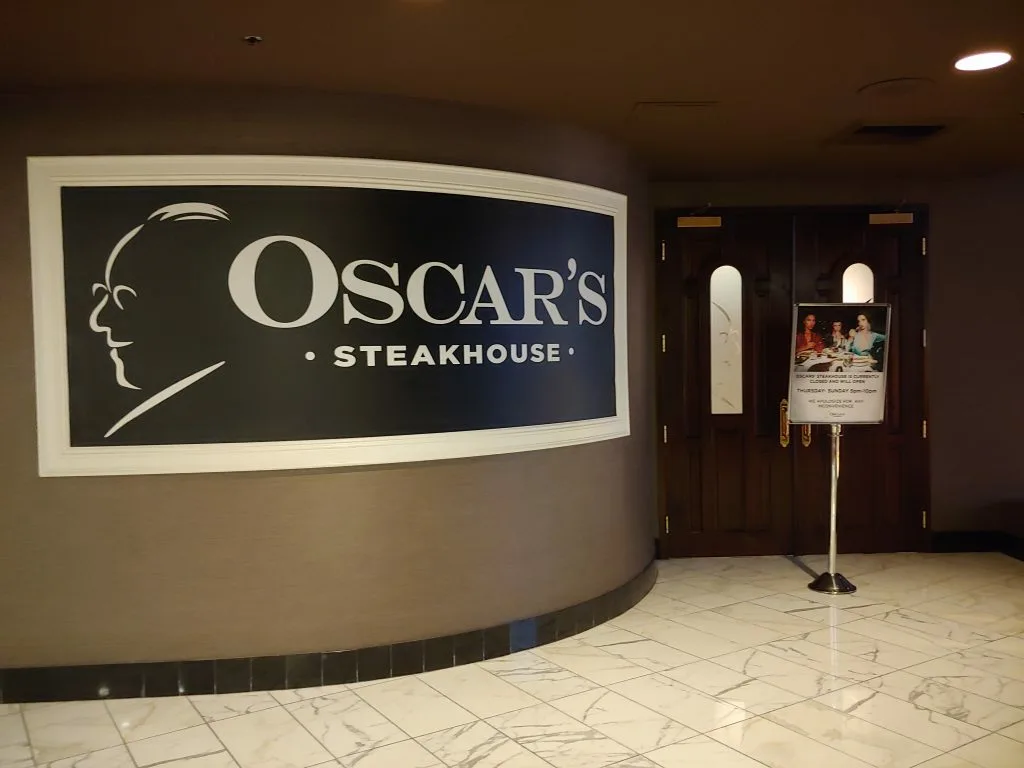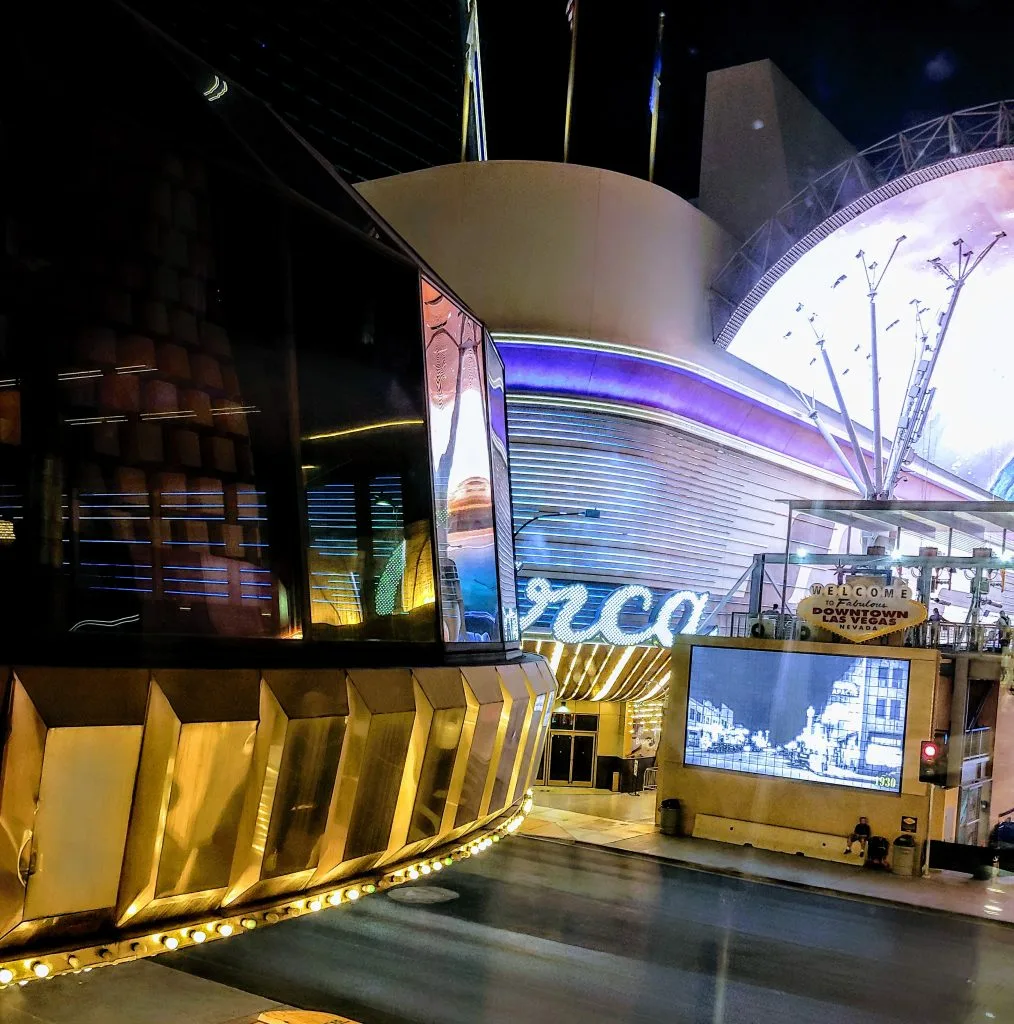 Hotel accommodations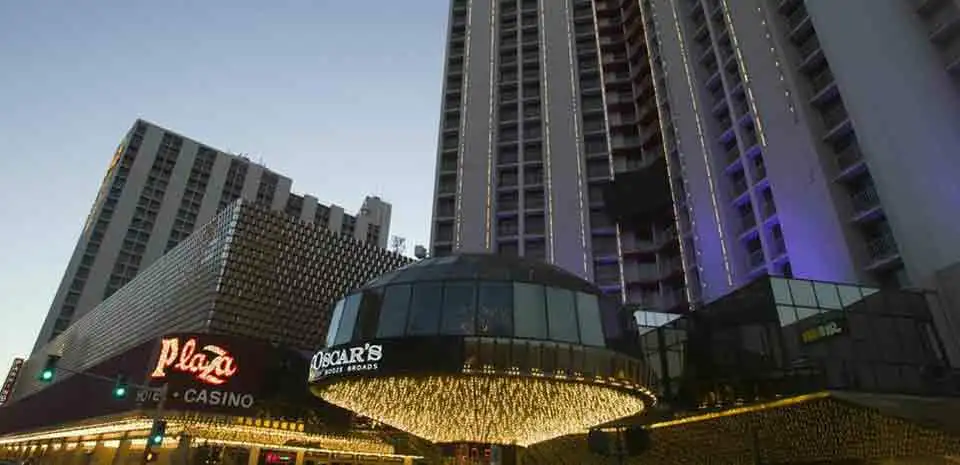 At Plaza, we have a grand total of almost 1000 hotel rooms for our guests to choose from. Our accommodations are carefully divided between the north and south towers, providing a diverse range of options. If you're looking for the ultimate luxury experience, our Luxe rooms and suites can be found on the highest floors of the north tower. These exclusive rooms are the epitome of elegance and comfort, boasting the latest amenities and stylish designs. In addition to the Luxe rooms, we also offer a variety of other room types to suit every preference. Our deluxe rooms provide a spacious and cozy atmosphere, while our pool patio rooms offer direct access to our refreshing pool area. For those seeking a little extra space, our junior suites and mini-suites are perfect choices, providing additional comfort and privacy. Last but not least, our derby suite offers a unique and sophisticated experience, ideal for those who appreciate a touch of timeless charm. With such a wide range of room options, we are confident that we can cater to every guest's individual needs and preferences.
The available facilities comprise of a swimming pool, pickleball courts, a well-equipped business center, and a dedicated workout area.
Book a lodging at the renowned Plaza hotel.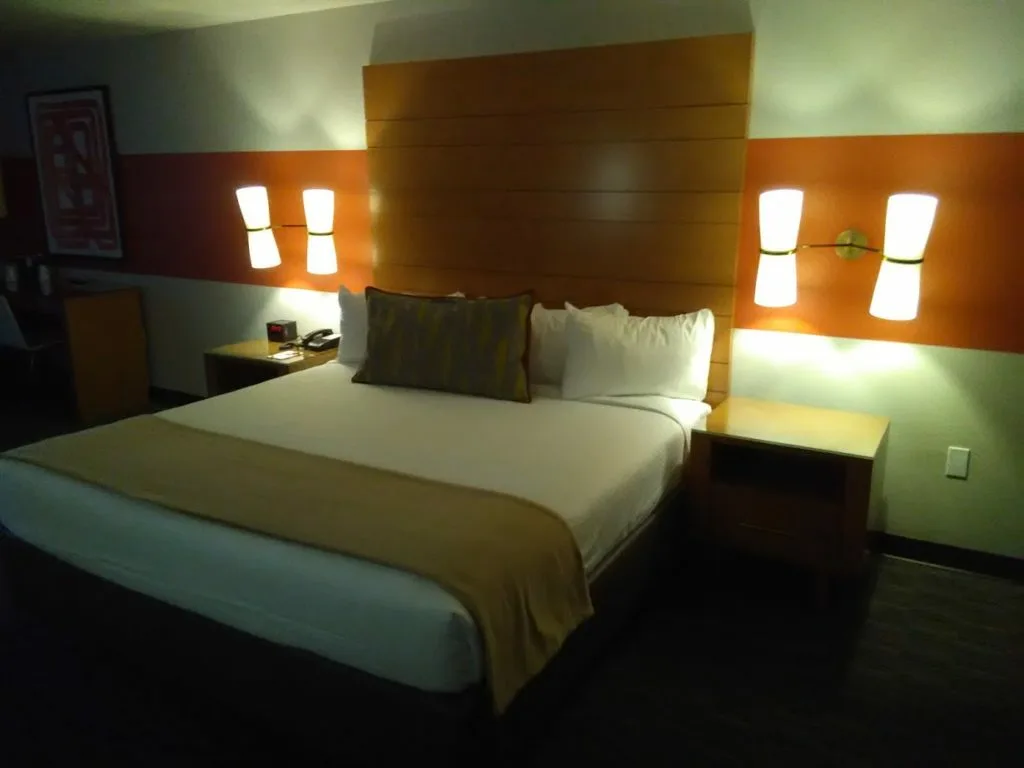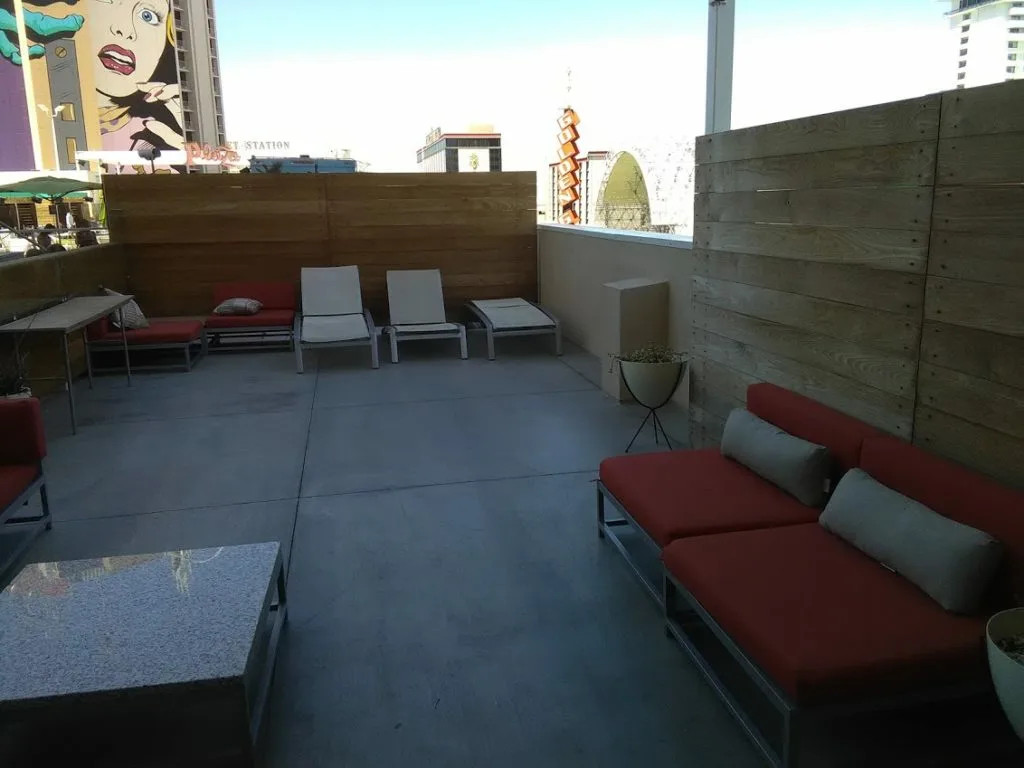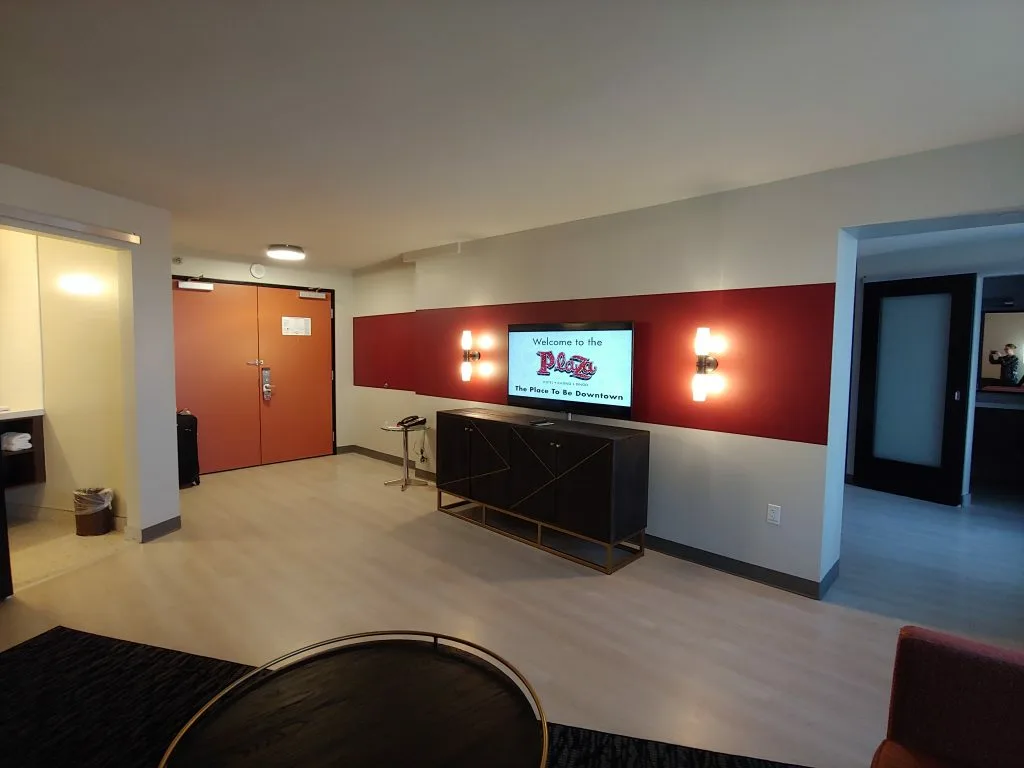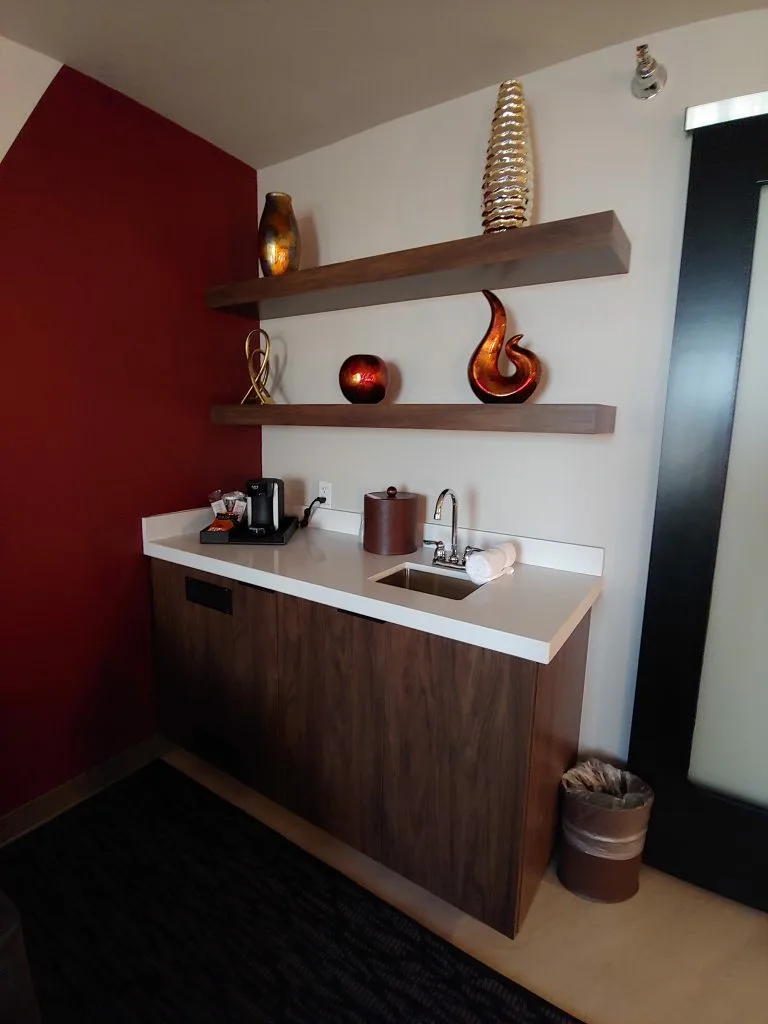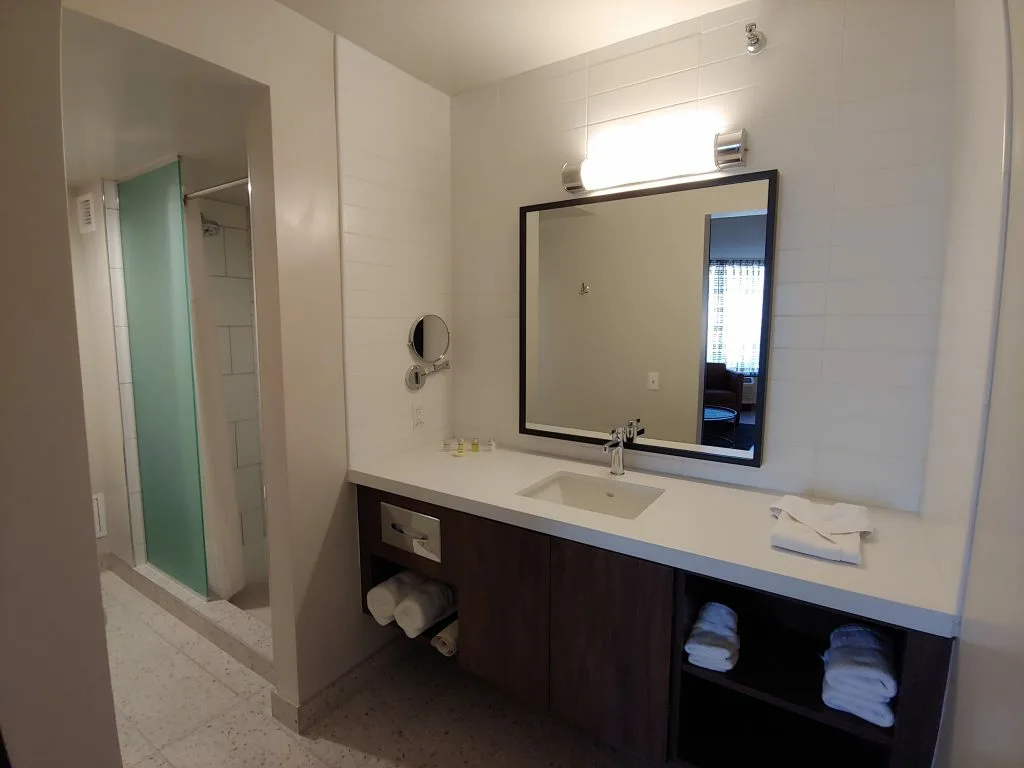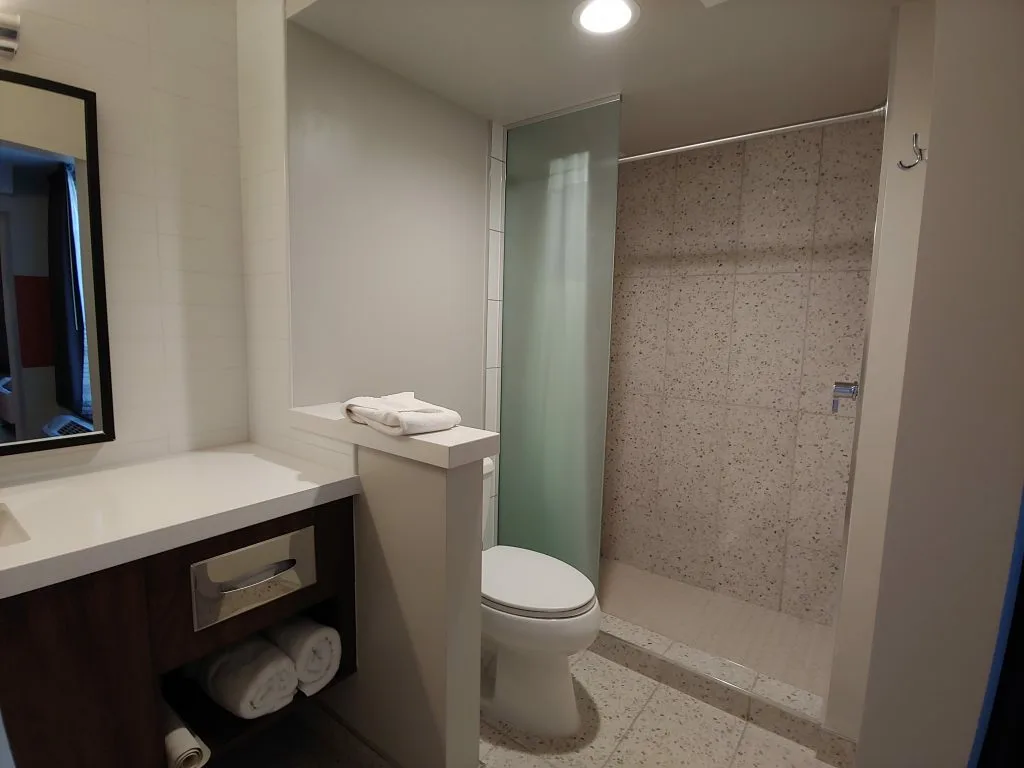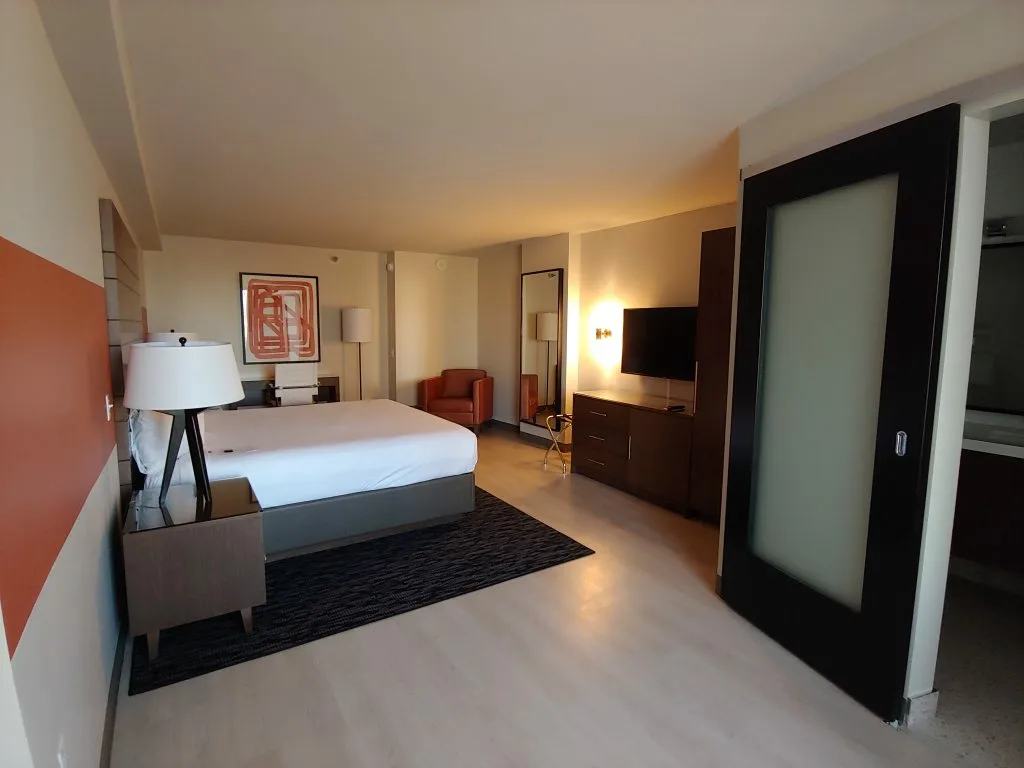 Plaza Casino FAQ
What 24-hour restaurants are available at Plaza?
McDonald's operates round the clock every single day, while Subway is open 24/7, except during the night on Tuesdays and Wednesdays.
Which casino has the best video poker in Las Vegas?
The Plaza in Las Vegas offers an exceptional video poker game called Joker Poker, which has a 100.65% return with five coins and flawless gameplay. It is widely regarded as the top choice among all video poker games in Las Vegas.
Which Las Vegas casino has the lowest minimum bet for single zero roulette?
The Plaza offers the most affordable minimum bet for single zero roulette in Las Vegas, beginning at $15 and increasing to $25 during peak times.
Does Plaza have nonsmoking areas on its casino floor?
The Plaza offers two designated spots for non-smokers, accommodating their needs. You can find one near the roulette tables in the BC Slots section, while the other is conveniently located upstairs, right in front of the bingo room.
Where can I play bingo in downtown Las Vegas?
Plaza is the exclusive provider of a bingo facility in the heart of Las Vegas.
Does Plaza have a poker room?
Negative. The sole poker room in downtown Las Vegas is exclusively offered by Golden Nugget.
What table games are dealt at Plaza?
At the plaza, you can find an array of exciting casino games to indulge in. From the classic double-deck and six-deck blackjack to the unique Most Liberal 21 and Free Bet Blackjack, there's something for everyone. If card games aren't your cup of tea, you can try your luck at 235 Stud, craps, or Face Up Pai Gow Poker. Feeling adventurous? Give Let it Ride a shot or test your luck on the roulette wheel with both single zero and double zero options available. For those craving a different kind of poker thrill, Three Card Poker and Ultimate Texas Hold'em are on the menu. The plaza has it all, ensuring that every gambler finds their preferred game to enjoy.
What are the typical minimum bets for table games at Plaza?
Plaza offers table games with a minimum bet of $10, while single zero roulette and pai gow poker typically require a minimum bet of $15.
William Stevens provided the most recent update on August 3, 2023.