Kristina and William Stevens, the founders of bet-nv.com, have created a comprehensive website dedicated to all things Vegas. With an extensive collection of articles, John's expertise shines through as he delves into the city's vibrant tourism industry. While the majority of the content focuses on gambling, there's also a noteworthy section dedicated to the hospitality aspect of Vegas. Their dedication to providing valuable information is evident in the thousands of pages they have written, making bet-nv.com a go-to resource for anyone looking to explore the city of lights.
For years, I had been working as a freelancer, contributing my skills to various websites. My work can still be found on numerous sites, although it's possible that some of the content on those sites may have become outdated over time. It was through this extensive freelancing experience that I realized the importance of creating a platform like bet-nv.com. The main goal was to ensure that information remained up-to-date and easily accessible all in one place, like a virtual hub where everything is neatly contained.
The continuous expansion of this website's content requires constant attention, resembling a dedicated occupation. Consequently, we rely on advertisements as a means to financially support our operations.
Bet-NV.com relies on financial support from its members, sponsors, and advertisements. In cases of gambling addiction, please reach out to 1-800-GAMBLER for assistance.
Advantage Media offers its expertise for creating casino content.
Advantage Media is here to provide our expertise in casino content creation, with a wealth of experience spanning over two decades. Throughout the years, we have meticulously constructed numerous websites centered around Las Vegas, online casinos, online poker, and even sports betting. Should your casino or online gambling establishment require content assistance, including social media management, we are more than willing to take on your projects. Count on us to deliver a top-notch content solution tailored to your needs.
To get in touch, reach us at [email protected] and let's explore a tailored content strategy that perfectly aligns with your business requirements.
Bet-NV.com featured in the latest headlines
I am grateful for the recognition and exposure Bet-NV.com has received from various media platforms and outlets. It brings me great joy to see our brand quoted and featured in esteemed publications such as the Wall Street Journal, ABC News, Fox Sports Radio, NPR, Fortune, Business Insider, The Daily Mail, and The Messenger. Additionally, we have had the pleasure of being invited as guests on engaging podcasts and videos that focus on the vibrant city of Las Vegas, including Cheapskate Vegas, Pennys4Vegas, Jackpot Gents, and Knup Sports. It is truly an honor to have the opportunity to share our expertise and insights with such a wide and diverse audience.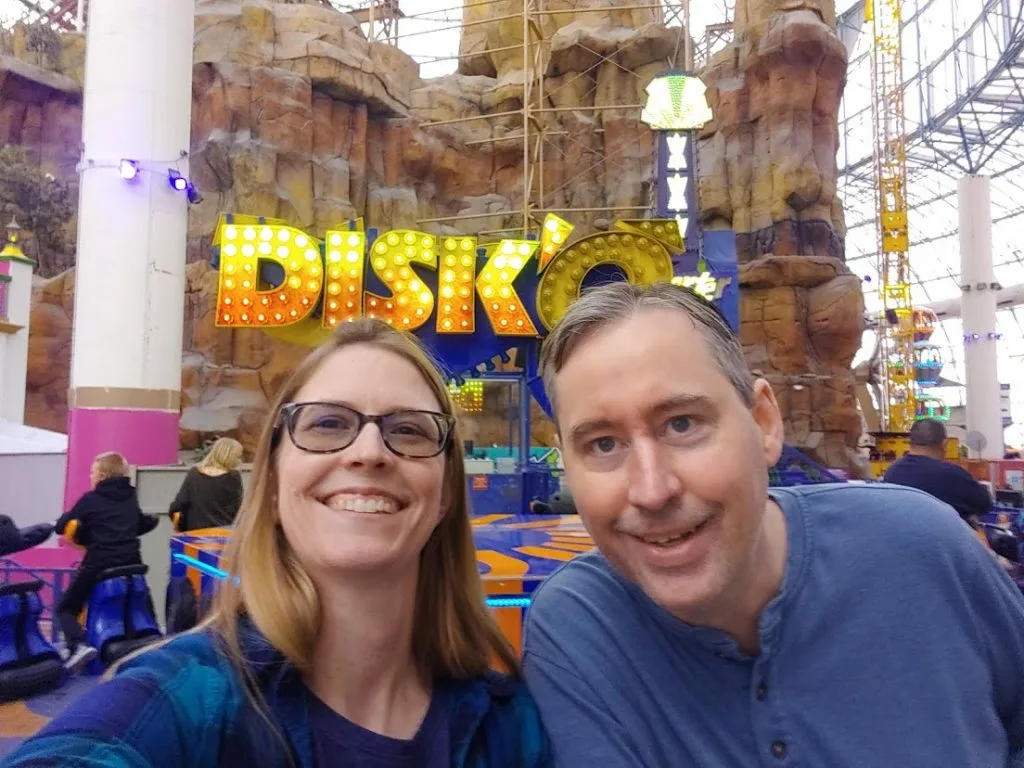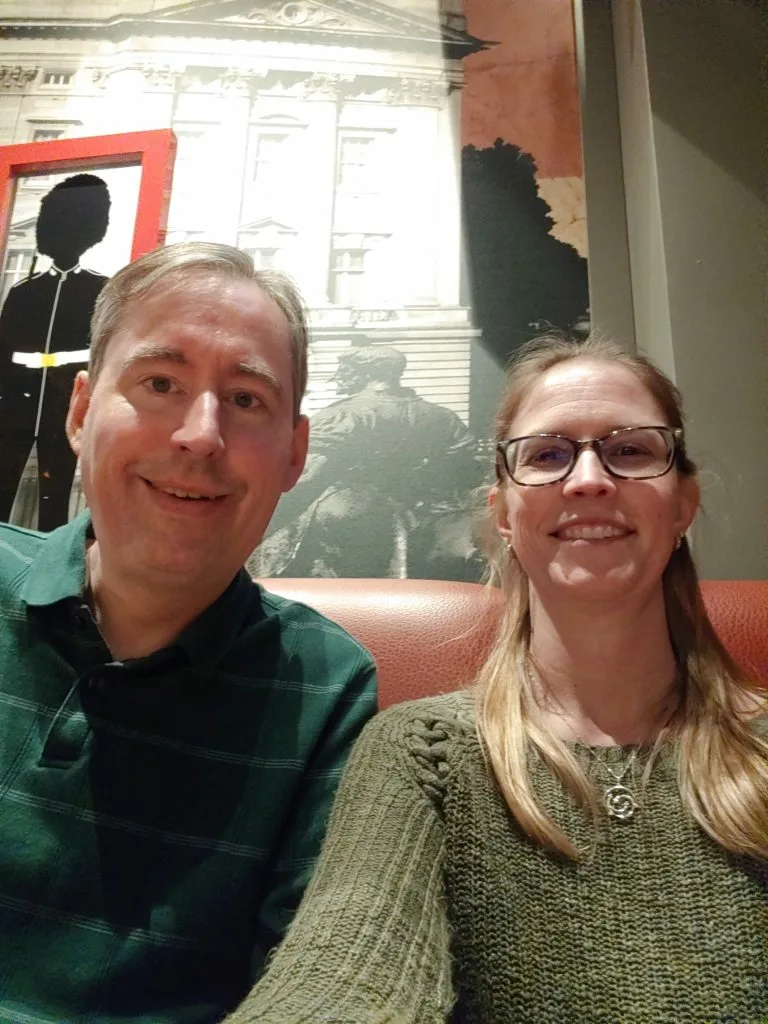 About William Stevens
In my forties, I find myself contently wed to my dearest companion, Kristina. In those untroubled days of old, we would frequently attend performances, averaging about one show per week. Our preferred venues were usually found within the walls of comedy clubs, although we occasionally dared to explore other genres. Our decision, however, was often influenced by the tempting offers available at the time.
I began my gaming journey as a prop player at various online poker platforms, including the notorious Absolute Poker. It was during the years 2001 to 2005 that I dived into the world of online poker, making a substantial portion of my income through it. Prior to that, I engaged in friendly home games while simultaneously working at a restaurant to boost my earnings. However, the constant grind of prop-playing eventually wore me down, prompting the need for a change from the poker scene.
In 2004, I embarked on a venture and crafted a website, a one-stop directory for a lucrative online poker promotion strategy called rakeback. With time, I decided to part ways with the site, and in 2006, I successfully sold it. Fueled by ambition and a thirst for new experiences, I made a life-altering decision to uproot my family from the bustling city of Atlanta and settle in Rapid City, South Dakota. There, I delved into the exciting realm of a comparable enterprise, leveraging my expertise in the field. However, destiny had more surprises in store for us, and after several years, we felt the allure of the vibrant lights and endless possibilities of Las Vegas calling to us. Thus, in 2010, we braved the unknown and embraced the neon-lit streets of Sin City as our new home.
John's preferred casino games
My go-to game is full-pay video poker, it's my ultimate source of entertainment. As a hobby, I love seeking out those 100%-payback games and immersing myself in them. While I do enjoy table games, like Ultimate Texas Hold'em, I have a preference for playing it in its video form. It's just more convenient and enjoyable for me. It's exciting to know that these games have made a comeback in Las Vegas this year, in 2022. Interestingly, John has gained quite a reputation for compiling extensive blackjack data that encompasses all the casinos in Las Vegas and Clark County. However, it's a little known fact that he rarely indulges in playing blackjack himself.
Once or twice a year, I find myself in the midst of a live poker game, enjoying the thrill of the cards and the banter with fellow players. However, gone are the days when I used to partake in online poker games in Nevada. The state's legal online poker platform, as I have come to realize, is nothing short of a disaster, as Mehaffey aptly puts it. Frustrated by my own unfavorable encounters on Nevada's digital poker scene, I decided to explore other avenues and embark on new adventures.
About Kristina Mehaffey
Before partnering with John in 2020, Kristina had a successful career as a math teacher in the Clark County School District. Although she doesn't consider herself much of a gambler, she finds enjoyment in playing games like Fortune Pai Gow Poker, Ultimate Texas Hold'em, and Deuces Wild. What truly captivates Kristina, however, are the visual elements of casinos. This fascination is reflected in the intricate details of the photographs featured on our websites.
Bet-NV.com related websites
Expanding our family of sites featuring the Advantage branding, John and Kristina have successfully introduced a variety of new destinations. The initial addition, known as Deadwood Advantage, provides comprehensive coverage of gaming, hotels, and attractions in the charming city of Deadwood, located in South Dakota. Following suit, our third site, Colorado Advantage, offers a detailed guide to the gaming experiences available in Black Hawk, Central City, and Cripple Creek. Recently, we proudly launched our fourth site, West Virginia Advantage, which encompasses not only gambling but also a range of related amenities offered at all five of West Virginia's licensed casinos. Our commitment to growth and excellence led us to successfully establish Maryland Advantage, US Casino Advantage, Atlantic City Advantage, Pennsylvania Advantage, Ohio Advantage, and Michigan Advantage as well. We are dedicated to continuously expanding our network of informative sites to provide users with the most comprehensive insights into various gaming destinations across the United States.
Contact us
For any questions or revisions, feel free to reach out to us by emailing [email protected]. Sponsored content is not included in our publications.
Methods to provide assistance to Las Bet-NV.com
Are you satisfied with the content you find on this website or on any other Advantage site? Do you find our information helpful during your visits to the casino? Are you interested in finding a way to show your support for our efforts?
Discover the comprehensive study on Las Vegas Blackjack and Table Games
Have a great time exploring Las Vegas? Allow us to alleviate some of the uncertainty on your upcoming journey.
Our newest survey, available as a membership subscription, features a comprehensive compilation of data on blackjack and table games, encompassing even electronic table games. Within this valuable resource, you will find a plethora of information, including specific locations where these games are offered, the minimum bets required, detailed blackjack rules, craps odds and payouts, varying pai gow poker variants, and even the number of zeros present on roulette wheels. Notably, we have also included pertinent side bet information for both electronic table games and live craps tables, ensuring that our readers have access to a comprehensive understanding of these exciting gambling options.
I'm excited to share that you can now get your Bet-NV.com subscriptions from both Gumroad and Patreon. Both platforms offer the same valuable information. However, the way you access the content differs between the two. On Gumroad, you'll find the files neatly organized in folders, and you can also download the convenient app to access everything easily. On the other hand, if you choose Patreon, the files will be attached to posts for you to access. Whichever platform you choose, you'll have access to the same great content.
Gumroad offers quarterly subscriptions which can be accessed by interested individuals. The cost for these subscriptions begins at $9 for a span of three months. On the other hand, if individuals prefer a monthly membership, they can also opt for either platform. The starting price for this option is $4 for a single month. Currently, both platforms provide two basic plans along with two extra tiers that customers can choose from.
Four different monthly plans are offered for selection.
Survey & Early Access  $4/month (or $9 every 3 months)
Gain entry to our collection of blackjack and table evaluations, featuring an array of exclusive articles and game-specific surveys.
Casino Club  $4/month (or $9 every 3 months)
Casinos provide a list of surveys for blackjack and table games, ensuring that at least four casino profiles are refreshed monthly.
Total Access Club  $5/month (or $15 every 3 months)
Both $4 packages.
Las Bet-NV.com Enthusiast  $25/month (or $70 every 3 months)
In addition to the $5 features, this VIP package offers a quarterly Bet-NV.com present and exclusive support access to address any inquiries about Las Vegas that you may have.
Discover the exclusive collection of Bet-NV.com products.
After discovering that our work was continuously plagiarized, we initiated a merchandising campaign to provide assistance to our Bet-NV.com platform.
A wide range of products can be found in our store, such as:
T-shirts
Playing cards
Can coolers
Beer coolers
Shot glasses
Drinking glasses
Before you begin, it's crucial to have a clear understanding of your boundaries and gamble responsibly. Remember to be aware of your limitations and set personal limits to ensure a positive gambling experience. If you or someone you know is struggling with gambling addiction, seek help from the National Council on Problem Gambling's 24-hour helpline at 1-800-522-4700. They offer assistance and support to those in need.
The most recent update was made on September 17, 2023, as confirmed by William Stevens.