In Las Vegas, I recently shared a comprehensive guide on locating affordable blackjack tables, with betting limits as low as $5. These tables are particularly appealing to players who prefer smaller wagers. Nonetheless, it is important to note that a number of the establishments mentioned in my previous article only offer even money or 6:5 payouts for a blackjack. Fear not, as this new article will specifically highlight the casinos and venues where budget-conscious players can still enjoy the traditional 3:2 blackjack payout structure.
All games mentioned below hit soft 17 unless otherwise noted. The maximum bets tend to be lower, making these games potentially unsuitable for higher limit players. It's fair to say that tolerance for large bet spreads is also limited.
The original source of this information can be found in our Las Vegas Blackjack Survey for March 2022.
Poker Palace $3 blackjack
Poker Palace, located in North Las Vegas, offers the ultimate low limit blackjack experience in the Las Vegas area. With a minimum bet of just $3, it stands as the sole remaining 3:2 blackjack game in the market that allows players to wager less than $5. To enhance the gameplay, six decks are utilized, ensuring a fair and engaging environment for all participants. So, if you're seeking an affordable yet thrilling blackjack venture, Poker Palace is the place to be.
I recently discovered an intriguing blackjack game at the Poker Palace Casino that caught my attention. This particular game boasts a unique rule that allows players to double down both before and after splitting their cards, whether they have two or three cards in hand. What makes it even more fascinating is that this rule is a rarity nowadays, as it's the only remaining traditional blackjack game with such an option. To my knowledge, the Longhorn and Bighorn casinos used to offer this rule as well, but unfortunately, they decided to remove their table games entirely when they reopened after the pandemic closure.
Top downtown Las Vegas blackjack options for players with lower betting limits.
Downtown Grand stands out as the top choice for low limit players seeking the best value for blackjack in downtown Las Vegas. A unique offering is their $5 six-deck game, where players can opt for surrender and re-split aces.
At El Cortez, there are three options for playing blackjack at a reasonable price of $10. The most favorable game is played with a single deck, allowing players to double down before splitting. In contrast, the other two games at El Cortez use either two or six decks, but they do provide the opportunity to double down both before and after splitting. Moving on to another casino, Plaza also offers a six-deck game for $10. Lastly, if you head over to Golden Gate, you can enjoy the same game for the same price, but this time with eight decks.
Top-notch blackjack options on the famous Las Vegas Strip designed specifically for low limit players.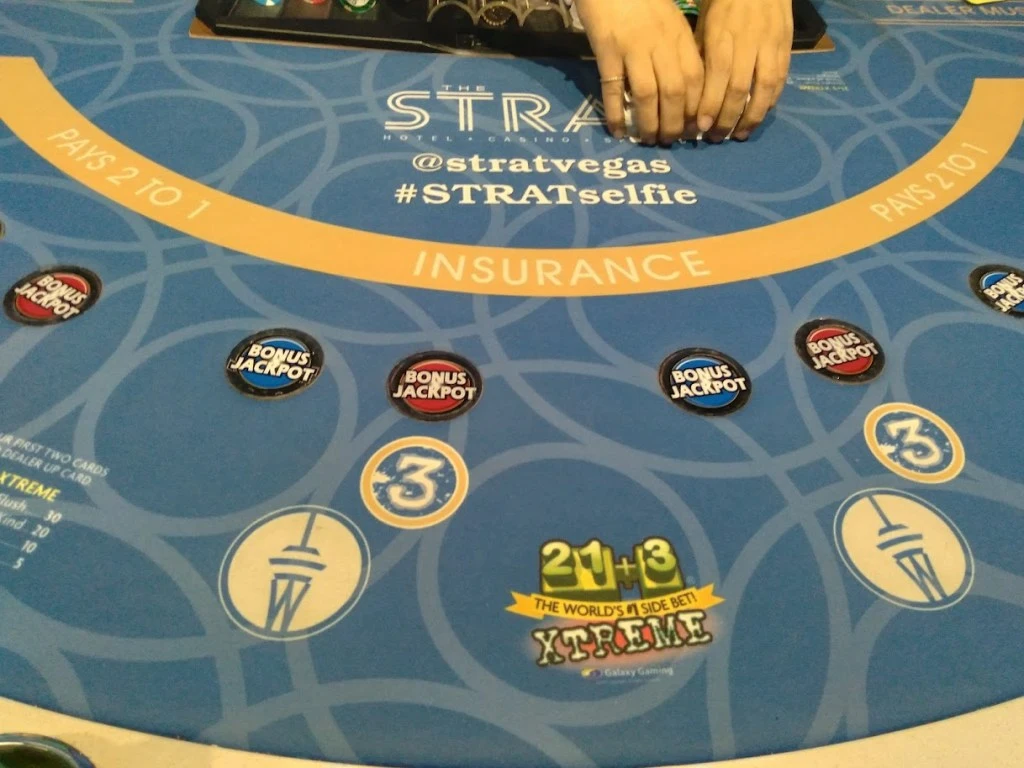 In the vast expanse of the Las Vegas Strip, where glitz and glamour abound, a discerning gambler seeks the elusive live 3:2 blackjack game that won't break the bank. Among the myriad options, only two casinos offer this coveted experience for less than $25. At Treasure Island, the stakes are set at a reasonable $15, with the enticing feature of double down before and after splitting on their double deck tables. For those who prefer a slightly lower minimum, a $10 six-deck game awaits, complete with the added allure of surrender and re-split aces. And if you're feeling particularly inclined to test your luck with a dollar, the stadium blackjack option beckons, with its enticing 3:2 odds.
The Strat offers a blackjack game with six decks, beginning at a $10 minimum bet. It is commonly played with a minimum bet of $15. Apart from the standard double down rules, players are allowed to re-split aces.
I discovered a great deal for blackjack enthusiasts in the southern part of the Strip. If you happen to find yourself in that area, you can take a leisurely stroll to Oyo on Tropicana and indulge in some exciting blackjack action. The best part? They offer a fantastic $10 minimum bet with a 3:2 payout ratio. It's a steal! However, if you prefer a lower minimum bet, Ellis Island is the place to be. They have both $5 and $10 tables where you can enjoy the thrill of blackjack with a 3:2 payout and the added bonus of re-splitting aces. So, whether you're a high roller or looking for a more budget-friendly option, there's something for everyone in this part of town.
For those low limit players seeking an affordable entrance into the world of high limit, there are options available at Treasure Island and Sahara for a mere $50. At Treasure Island's high limit salon, they offer the games described below, although the dealer stands on soft 17. Meanwhile, Sahara boasts a six-deck game, also priced at $50, where the dealer stands on soft 17. Not only that, but they allow players to double down both before and after splitting, offer surrender, and even re-split aces.
At Flamingo and Paris, you might have luck finding a $50 game in the high limit if things are moving at a leisurely pace. Rest assured, both establishments adhere to the standard double down rules. Should you choose Flamingo, you'll even have the option to surrender, providing an additional strategic advantage. On the other hand, Paris goes the extra mile by allowing you to re-split aces, further enhancing your chances of success.
Top-notch blackjack options available at nearby casinos catering to low-stakes players.
The locals' market offers a diverse selection of fantastic blackjack games with low limits. Among them, the Poker Palace stands out as the top choice in terms of value.
$5 blackjack games with a 3:2 payout ratio can be found in the Las Vegas locals market.
Cannery: Two-tier and six-tier decks, offering the opportunity to double down before and after splitting.
Club Fortune: Enjoy the thrill of playing with two decks and the opportunity to double down both before and after splitting.
Ellis Island: Offering a six-deck game with the option to double down both before and after splitting, as well as the opportunity to re-split aces.
Jerry's Nugget offers double deck and six-deck games, where both follow the standard double down rules.
Pass: Playing with six decks using the conventional rules for doubling down.
Experience Skyline, a thrilling six-deck blackjack game that follows the standard double down rules.
South Point: Six-deck game featuring traditional guidelines for doubling down.
Locals market offers an affordable $10 3:2 blackjack experience.
In my experience, I've found that the majority of neighborhood casinos in the area have adopted a minimum bet of either $3 or $5 for a 3:2 blackjack game. However, if you're looking for this particular game at a lower minimum, you'll usually find it starting at $10. Typically, these games are played with a double deck and offer the option to double down before or after splitting. Although it's worth noting that some establishments, such as Green Valley Ranch, Palms, Red Rock Silver Sevens, and Westgate, may require a minimum bet of $15 to enjoy this variant. If you're interested in exploring more options beyond the Strip, be sure to check out our comprehensive report on off-Strip casinos and those favored by the locals.