On the morning of Thursday, June 3rd, I made up my mind to embark on a walk along the bustling Las Vegas Strip, heading as far north as I possibly could. With an early drop-off at Mandalay Bay by my friend Kristina at around 9am, I set off on my adventure. It turned out to be a stroke of luck that the tram connecting Mandalay Bay and Excalibur was out of service that day, as it allowed me to save myself from walking the same path twice and made for a perfect starting point.
During my exploration of the Las Vegas Strip, I discovered that the limits at various casinos were significantly lower than what we had witnessed during the pandemic restriction era. It was intriguing to observe that some of the Caesars casinos now provide $5 poker pit games, which necessitate additional raises. These games include Ultimate Texas Hold'em, High Card Flush, and Three Card Poker. Moreover, as I strolled through the bustling streets, I noticed that numerous craps and roulette tables had a minimum bet of just $10.
As I strolled along the Strip on a typical weekday morning and afternoon, I couldn't help but notice that these betting limits seemed exceptionally low. It is during these quieter times that we gather the necessary information for our comparative analysis. It's worth mentioning that minimum bets tend to be raised during the busier hours of the day.
Mandalay Bay
At this early hour, Mandalay Bay appeared deserted, resembling the ambiance of last summer rather than the present one. Such was the prevailing atmosphere on this weekday morning, but it was bound to alter as the day advanced.
In the bustling casino, my eyes scanned the gaming floor, taking in the limited options available. The pits boasted only five table games that were open for eager gamblers like myself. At a reasonable price of $15, a regular craps table beckoned players to test their luck. Nearby, a $10 Three Card Poker table awaited those seeking a different kind of thrill. For blackjack enthusiasts, there was a choice between a $15 6:5 blackjack table and the double-zero roulette table. However, the renowned $25 3:2 blackjack tables, nestled in the secluded blackjack pit, remained untouched and unoccupied.
I decided to check out the high limit area, hoping to catch a glimpse of the games being played. However, much to my disappointment, the section was closed off. Nonetheless, I remained determined to investigate further. As I surveyed the area, I couldn't help but notice that the double-deck blackjack discard racks were nowhere in sight. This observation led me to the disheartening conclusion that the once popular and lucrative $100 stand-on-soft-17 double-deck blackjack game had disappeared from Mandalay Bay.
Upon observation, I realized that preparations had been made for the poker room. Though currently not in operation, this indicates a promising likelihood of its reopening during the upcoming summer season.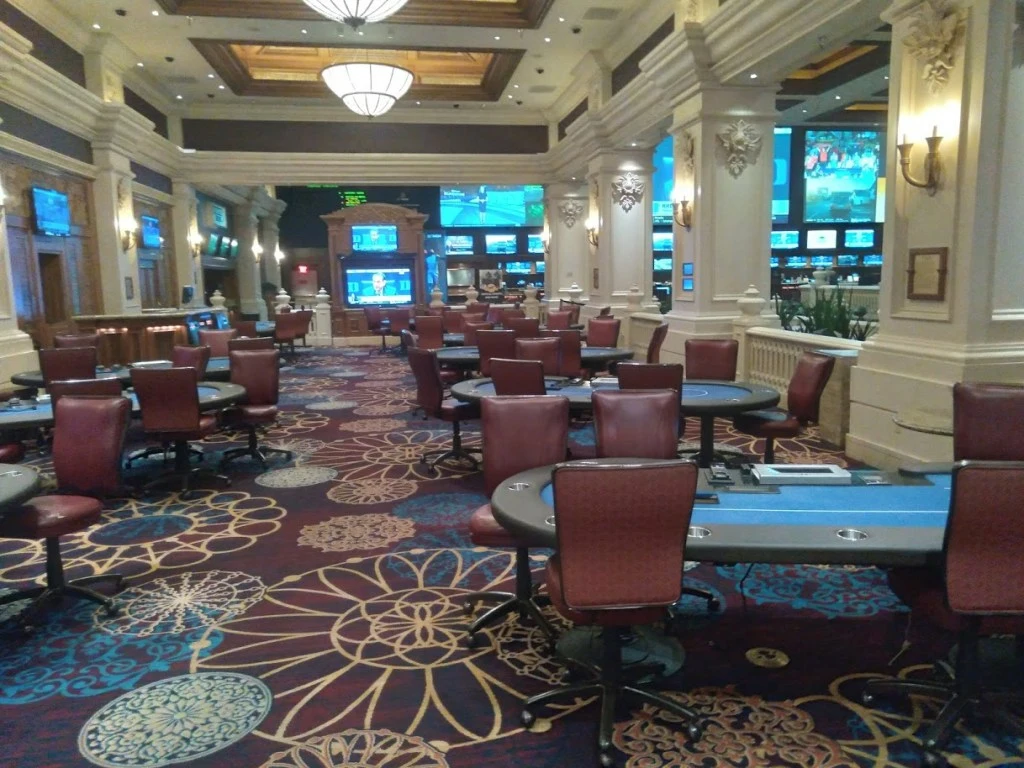 Luxor
Strolling from Mandalay Bay to Luxor and then to Excalibur turned out to be effortless, as there were hardly any establishments open and the corridors were eerily deserted.
At Luxor, there were just four tables available for play. These included craps, 000 roulette, and two 6:5 blackjack tables. Each of these tables had a minimum bet requirement of $10.
Excalibur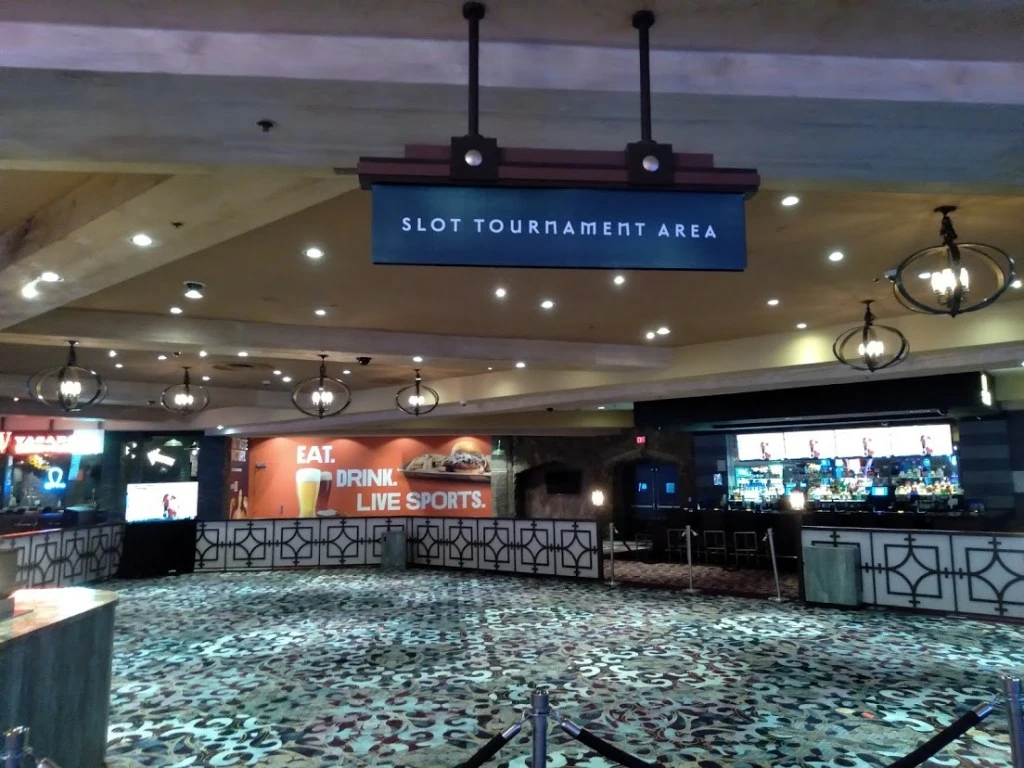 Excalibur shares remarkable similarities with Luxor, featuring $10 craps, 000 roulette, and 6:5 blackjack tables readily available. Interestingly, its poker room is designated as a dedicated slot tournament space, currently unoccupied.
Tropicana
Currently, it is nearing 10am, yet there seems to be minimal commotion on the Strip. This proves fortunate as the malfunctioning escalators near Tropicana could have caused chaos.
Tropicana featured identical table games to the three MGM resorts I explored, including $10 craps, 00 roulette, and 6:5 blackjack.
MGM Grand
When I arrived at the MGM Grand, the first thing that caught my attention was the absence of the nearest pit to the poker room. It struck me that, perhaps, this change had taken place before my visit since I wasn't responsible for conducting table counts on that particular day.
On the walking tour, the first casino I encountered was MGM Grand, where they had a lively round of 3:2 blackjack available. They set the stakes at a minimum of $25, giving blackjack enthusiasts a chance to jump right into the action. As I explored further, I noticed that the casino also offered exciting games like craps and roulette, with both the 00 and 000 options, all starting at $25. For those who preferred a different kind of thrill, Three Card Poker was available with a minimum bet of $15. However, it seemed that MGM Grand had chosen not to open any other types of games at that time.
New York-New York
The pace of New York-New York was incredibly sluggish, lacking even an open craps table. The limited choices for table games consisted solely of $10 6:5 blackjack and 000 roulette.
During my visit to New York-New York, I stumbled upon two intriguing revelations. Firstly, I learned that the regular $25 3:2 game, which typically commences later in the day than my visit, now offers the option to re-split aces and surrender, similar to the majority of other 3:2 games at MGM. This modification certainly enhances the gaming experience for enthusiasts like myself.
In Las Vegas, the last of the old Bally's Gamemaker machines with quarter Let it Ride have vanished, leaving behind a nostalgic void. Once proudly stationed near the hotel front desk, these iconic machines have become elusive, evading the grasp of both players and curious onlookers. Despite my best efforts, I was unable to track down a slot attendant who could shed light on their whereabouts. To my astonishment, another fellow gambler shared my fruitless search, affirming that these machines were indeed nowhere to be found. It is with a tinge of sadness that we bid farewell to the last remnants of an era long gone.
During our road trip, I stumbled upon these incredible contraptions at the Atlantic City Golden Nugget and the Greektown Casino in Detroit, Michigan. To delve deeper into our cross-country adventure, where we visited a whopping 58 casinos in this particular region, I invite you to peruse the details provided in our account.
Park MGM
As I wandered through the various casinos this morning, I couldn't help but notice that Park MGM seemed to have a bit more hustle and bustle than the others. It must have been around 11am by that time. Inside, there were plenty of options for gamblers, including $10 6:5 blackjack and 000 roulette. For those who prefer Ultimate Texas Hold'em, they had that too. Surprisingly, the regular craps tables were closed, but fear not, because Crapless craps was available for a minimum bet of $15. And for those looking for a different kind of poker experience, Face Up Pai Gow Poker had a minimum bet of $25.
Aria
As I made my way into Aria, I noticed that they had already started opening up tables. It seemed like they had a good variety of games available, including baccarat with a $25 minimum bet and Face Up Pai Gow Poker. Craps was also an option with a minimum bet of $15. Interestingly, Aria now offered crapless craps, which was open but seemed to be reserved for certain players. I also spotted some roulette tables, both with different minimum bets. The 000 roulette and a few poker house games had a $15 minimum, while the 00 roulette and 6:5 blackjack required a minimum bet of $25. This morning, if you wanted to play a 3:2 blackjack game, you'd need to put down $100. However, I was told that there would be more options for this type of game on the main floor later in the day.
Bellagio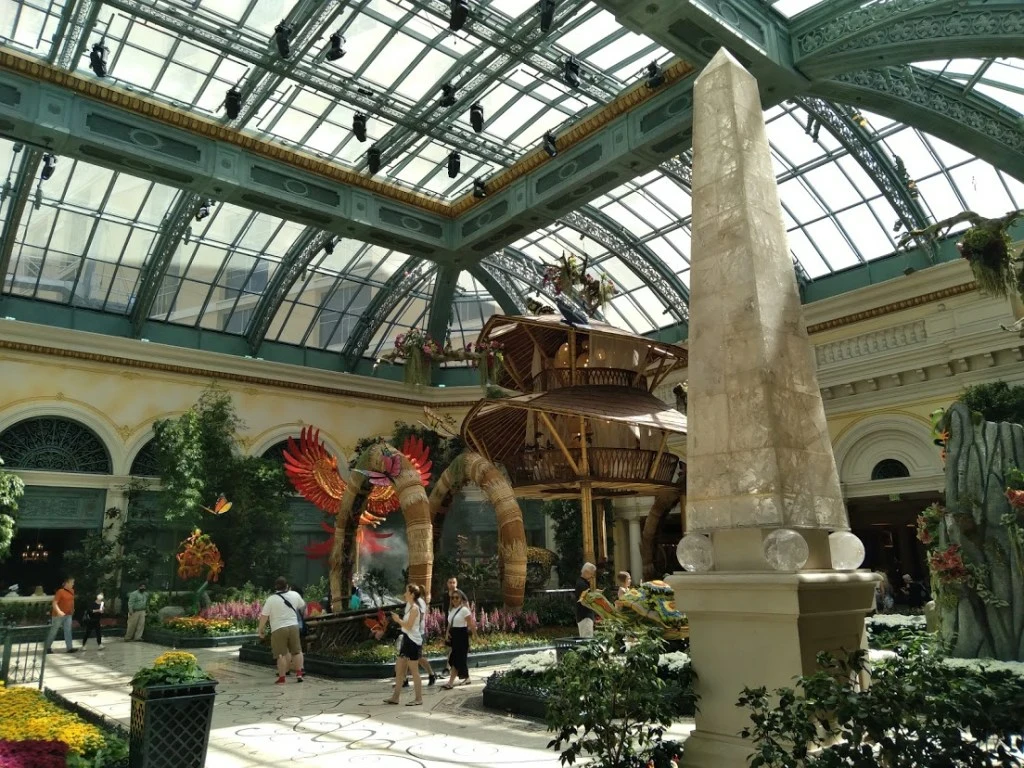 When I arrived at Bellagio, I wasn't surprised to discover that the betting limits were exactly as I had anticipated. The roulette tables had a minimum bet of $15, while the blackjack tables offered the less favorable 6:5 payout ratio, also with a minimum bet of $15. The video-poker games were in line with the same limits. Moving on, I noticed that the Face Up Pai Gow Poker, baccarat, and blackjack with a 3:2 payout ratio all required a minimum bet of $25. Finally, I observed that all the usual rules for blackjack at Bellagio were still being enforced.
Bellagio features only traditional craps tables, making it the sole MGM casino yet to introduce the crapless craps variant.
Cosmopolitan
During my stroll, I noticed that Cosmopolitan stood out from the other casinos due to its persistent use of plexiglass at the tables. Interestingly, approximately one third of these tables had partitions, particularly the craps tables which featured a division between the dealers and players. As I explored further, I discovered that the house poker games, 6:5 blackjack, and 000 roulette were priced at $15, while craps, Pai Gow Poker, and 3:2 blackjack demanded a slightly higher cost of $25. It struck me that these rates were quite similar to what I had encountered amidst the prevailing pandemic restrictions.
Planet Hollywood
I stumbled upon a glimmer of hope while wandering through Planet Hollywood. Lo and behold, the elusive $25 eight-deck 3:2 blackjack game had made its triumphant return. Not just that, but the double-deck game had also managed to reclaim its spot on the bustling casino floor, although at a slightly higher price tag of $50. However, it's worth noting that one cannot double down after splitting in the double-deck variant. Nevertheless, this news brought a sense of excitement to the gambling enthusiasts, as they eagerly flocked to try their luck at these revived tables.
Planet Hollywood has introduced Roll to Win Craps, a cutting-edge digital table that combines the excitement of a live game with the convenience of virtual dice. Priced at a reasonable $5, this innovative addition to their gaming repertoire provides an immersive and engaging experience for players. Those seeking classic casino favorites will find standard house-banked poker games and 00 roulette available at a modest $10 minimum bet. For enthusiasts of live craps and baccarat, the minimum wager is set at $15, allowing them to indulge in these thrilling games with ease. Additionally, Face Up Gai Gow Poker, a captivating variation of the traditional game, can be enjoyed for a minimum of $25. With such a diverse range of options, Planet Hollywood ensures that every visitor can find a game that suits their preferences and budget.
Paris
When I first arrived in Paris, I was thrilled to discover that they offered $5 live table games. It was amazing to find such affordable options for games like I Luv Suits (essentially High Card Flush) and Three Card Poker. I was even able to play Roll to Win craps for just $5, which was a fantastic deal. The live craps table had a slightly higher minimum of $15, but it was still reasonable considering the excitement it offered. Additionally, I was delighted to find that I could enjoy games like 00 roulette and 6:5 blackjack for just $10. Paris really catered to all types of players, as they also had $25 Asia Poker, baccarat, Face up Pai Gow Poker, and 3:2 blackjack available. With such a wide range of affordable options, I knew I would be able to enjoy my time in Paris without breaking the bank.
The high-stakes zone in Paris now requires a minimum bet of $100 once again, possibly due to the reintroduction of high-limit tables in Bally's.
Bally's
Bally's has brought back the high-limit tables, but there's a catch - all the games now hit soft 17. If you're looking for 3:2 blackjack tables, these are the only ones available at Bally's. Unfortunately, I couldn't check out the high limit section, so I can't tell you the minimum bet. Before the pandemic, it used to be $50.
In the wide expanse of the poker pit, one could observe that the majority of the games were readily available for play. A discernible commonality amongst these games was the established minimum bet of $5, ensuring that players of all budgets could partake in the thrilling action. However, distinguishing itself from the crowd, both Craps and 00 roulette demanded a slightly higher minimum bet of $10, attracting those who sought greater risks and rewards. Those seeking the allure of blackjack were required to wager $15, a modest price to pay for the chance to achieve a winning hand of 6:5 blackjack. Finally, for the high-rolling enthusiasts, the captivating game of Face Up Pai Gow Poker beckoned with its elevated minimum bet of $25, promising unforgettable moments of strategic gameplay and fierce competition.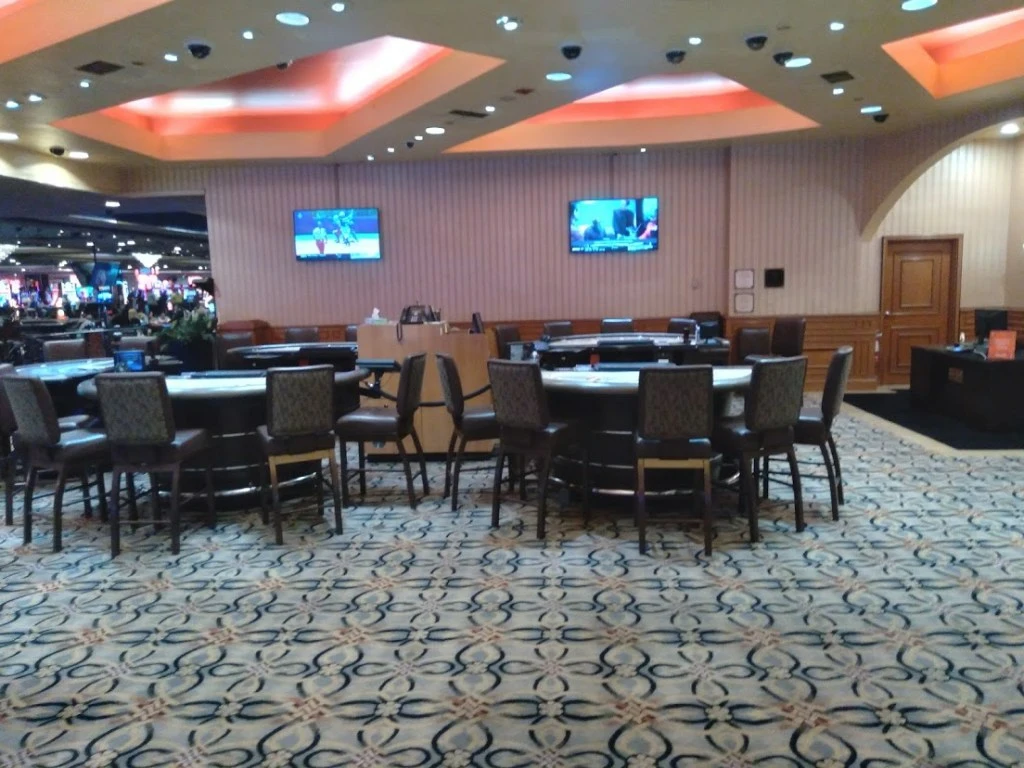 Cromwell
Cromwell has undergone a significant transformation since the pandemic struck, altering the landscape of its offerings. The once abundant and superior video poker machines boasting a 99% payout rate have vanished, leaving a void of excitement. In a cruel twist, the exhilarating 100 times craps and single-zero roulette have also become a relic of the past. The beloved 3:2 double-deck blackjack game, which could be enjoyed for a mere $15 or $25, has now soared to an extravagant $100 in the high limit section. Adorned with disappointment, the blackjack tables scattered across the floor have succumbed to the dreaded 6:5 payout ratio. As for craps, the customary 3-4-5 times odds prevail in this realm of entertainment on the famous Strip.
The cost for playing roulette was $10, while the house-banked poker games had prices of $5 and $10. As for craps, it required a minimum bet of $15.
Flamingo
By this time, the afternoon had rolled around. At the Flamingo, I discovered a range of games, such as Let it Ride and Three Card Poker, each with a $5 minimum bet. Interestingly, these were the same types of games I had encountered at several other Caesars properties earlier in the day. The stakes were slightly higher for Craps and 00 roulette, where the minimum bet was set at $10. If you were feeling a bit more adventurous, you could try your luck at Crapless craps or Face Up Pai Gow, but be prepared to wager a minimum of $15. For those seeking the classic allure of blackjack or baccarat, the price of entry was $25 for a seat at the lone 3:2 blackjack table on the casino floor or at a baccarat table.
All the table games that used to be located at the back of Flamingo by the sportsbook have vanished. Nowadays, the entire area is occupied by slot machines. Interestingly, a handful of these tables have been relocated to the front of the casino, where the previous video table games stood.
O'Sheas
The bets I observed on the signs at O'Sheas were consistent with what I had seen both prior to and amidst the outbreak. For Three Card Poker and roulette, the wager was set at a reasonable $10. Craps and 6:5 blackjack, on the other hand, were priced slightly higher at $15. Despite the closure of the tables, the betting amounts remained in line with the standard offerings, showcasing the establishment's commitment to maintaining familiarity and continuity for its patrons.
Linq
The back area of Linq had all its tables closed, leaving only the tables in the front available for play. These front tables consisted of various games, such as $10 Three Card Poker, $15 craps, $1,000 roulette, and Face Up Pai Gow Poker.
Harrah's
At Harrah's, you could find a variety of exciting table games such as The Ultimate Texas Hold'em, Three Card Poker, and Let it Ride. These thrilling options were available for a reasonable minimum bet of just $5. If you were feeling particularly lucky, you could try your hand at the Roll to Win craps game or the 000 roulette table, both requiring a minimum bet of $10. For those seeking a bit more challenge, the minimum bet for craps and crapless craps, as well as 00 roulette, was set at $15. If you were up for some classic card games, like 3:2 blackjack, pai gow poker, or tiles, or even baccarat, you would need to wager a minimum of $25. With such a wide range of games and minimum bets, Harrah's offered something for everyone's gaming preferences.
Casino Royale
Casino Royale continues to lack traditional table games, although there are a few electronic tables conveniently placed near the casino entrance.
Caesars Palace
At Caesars Palace, the poker pit held the distinction of offering the most affordable betting limits. In this section, various games such as Three Card Poker were available for a mere $15. Moving up the ladder, one could engage in Craps, 3:2 blackjack, and 00 roulette for $25. For those seeking a more elevated experience, Face Up Pai Gow Poker and baccarat awaited with a minimum bet of $50.
Mirage
I recently visited the Mirage casino and was pleasantly surprised to find that they have reintroduced 3:2 blackjack in their pit. This is great news for blackjack enthusiasts like myself, as the 3:2 payout ratio is much more favorable than the 6:5 variant that has become increasingly common in many casinos. The minimum bet for this game was $25, which is a reasonable amount for those looking to enjoy a quality blackjack experience. What's even better is that the Mirage allows players to surrender and re-split aces, adding an extra layer of strategy and excitement to the game. In addition to blackjack, I also noticed that Baccarat and Face Up Pai Gow Poker were available with a $25 minimum bet. For those who prefer lower stakes, the pit poker games and 6:5 blackjack were only $10, making them accessible to a wider range of players. As for the table games, the minimum bets for craps, crapless craps, and 00 and 000 roulette were $15, providing ample opportunities for those who enjoy the thrill of these classic casino offerings. All in all, the Mirage casino offers a diverse range of table games with varying minimum bets, catering to players of different preferences and budgets. It's always refreshing to see a casino that offers fair odds and a wide selection of games, and the Mirage certainly delivers on both fronts.
Venetian and Palazzo
Kristina and I had a delightful lunch at Venetian, and we enjoyed each other's company throughout the rest of the day.
At the Venetian and Palazzo casinos, I noticed that their betting limits were quite similar. For instance, they set the minimum bet at $15 for blackjack played with a 6:5 payout, as well as for craps and various poker pit games. Moving on to roulette, I observed that the minimum bet for the standard 000 wheel was $20 at the Venetian. Interestingly, there were no open tables available for the 00 variant of the game.
Palazzo exclusively offered 00 roulette for $20, while Face Up Pai Gow Poker cost $25. Baccarat and 3:2 blackjack, available in both six-deck and double-deck variations, were priced at $50.
I couldn't locate Blazing Bullseye, owned by Sands, on the casino floor; it seemed to have disappeared. However, Super Baccarat and Prosperity 3 Pictures, also under the ownership of Sands, were still up and running for players to enjoy.
Wynn and Encore
At Wynn and Encore, the disparity between the limits was minimal. The roulette tables had a minimum bet of $15, regardless of which casino you were in. As for poker, the pits offered games with minimum bets of $15 and $25, except at Wynn where they had two tables for Ultimate Texas Hold'em with a minimum bet of $50. On the other hand, at Encore, Ultimate Texas Hold'em could be played with a minimum bet of $15.
The cost for playing craps and 00 roulette was $25, while pai gow, baccarat, and 3:2 blackjack had a price tag of $50. However, if you wanted to try your luck with the double deck games, it would cost you $100.
Treasure Island
Treasure Island remains an exceptional bargain, just as it has always been. For a mere $15, patrons can enjoy a plethora of table games that are sure to delight any gambling enthusiast. This generous offer encompasses an enticing array of options, ranging from the fast-paced excitement of craps and 00 roulette to the strategic allure of Face Up Pai Gow Poker. Moreover, for those seeking the thrill of blackjack, Treasure Island provides an unbeatable selection: a six-deck variant with surrender and re-split aces, as well as a double deck with the added advantage of double down after splitting, both offering the favorable 3:2 payout. Notably, the stadium blackjack option, with its communal atmosphere, maintains an affordable price point of just $1 on weekdays and a modest increase to $3 on weekends, ensuring that everyone can partake in the fun.
By the time the sun was high in the sky, we found ourselves reaching mid-afternoon. With the car securely parked at Palazzo, Kristina and I retraced our steps from TI and hopped back into the vehicle, ready to tackle the final three destinations of the day. It was scorching outside, the temperature soaring past the 100-degree mark. Nonetheless, we were determined to make the most of our remaining stops, braving the sweltering heat as we embarked on the next leg of our adventure.
Circus Circus
During our visit to Circus Circus, I noticed that they offer a standard selection of table games, along with a one-of-a-kind option. What sets them apart is their exclusive double exposure/face up 21 game, which you won't find anywhere else in Las Vegas. It caught my attention because it was priced at $10, making it quite affordable. As for the other games, such as craps, roulette, and blackjack, they had slightly higher minimum bets of $15.
Before diving into a game of double exposure blackjack, it is crucial to note that the strategy required for this version differs significantly from the traditional one. To enhance your chances of success, I highly advise consulting Wizard of Odd's comprehensive strategy guide beforehand.
Sahara
In our search for the traditional variant of pai gow poker, which entails a 5% commission on winnings, we aimed to locate a suitable table at the end. Unfortunately, Sahara, the casino reputed for hosting such games, had its table closed during our visit. Regrettably, our endeavors to find an accessible version of this game, be it on the Strip or downtown, proved unfruitful.
There were three table games available on the casino floor: craps, 00 roulette, and 6:5 blackjack, all with a minimum bet of $10. If you were feeling a bit more adventurous, however, you could try your luck at baccarat or the more favorable 3:2 blackjack, where the dealer stands on soft 17 and allows surrender and re-splitting aces. These tables, though, required a higher minimum bet of $50 each.
The Strat
At The Strat, you could find a wide range of poker pit games and roulette options. The prices varied depending on the game you chose. The standard variety of poker pit games and 000 roulette had a reasonable price tag of just $5. If you were in the mood for something different, the cost for crapless craps and 6:5 blackjack was set at $10. For a slightly higher price of $15, you could enjoy games such as 3:2 blackjack with surrender and re-split aces, as well as 00 roulette. However, if you were feeling a bit more adventurous and willing to spend a little extra, the offerings of double-deck blackjack and baccarat were available for $25.
I highly recommend checking out The Strat if you're in the mood for some crapless craps action. This casino offers an incredible 10 times odds on the game, which is significantly better than the competition. While other Las Vegas casinos typically only provide 3-4-5 times odds, The Strat goes above and beyond to give players a more favorable betting experience. In comparison, Caesars' crapless craps tables limit players to double odds on 3/11 and single odds on 2/12. So, if you're looking for the best odds and excitement, The Strat is definitely the place to be!