I've never seen such a chaotic situation as the one I encountered on the Las Vegas Strip and the surrounding areas. The sheer number of lane closures on most roads is astonishing. To make matters worse, the traffic signals seem to be malfunctioning, adding to the confusion and frustration. The result? Gridlock everywhere you look. Finding a rideshare or taxi driver willing to navigate through this mess is like searching for a needle in a haystack. And to top it all off, the preparations for the Formula 1 race have turned most of the Las Vegas Strip into an unattractive place to stay at the moment.
If you're seeking advice from a fellow Las Vegas resident, one writer recommends avoiding Las Vegas altogether. It's an interesting perspective, and there are certainly valid arguments to consider. Nevertheless, if your primary goal in visiting Las Vegas is to indulge in some gambling, fear not! There are still alternative avenues to explore and enjoy.
Bet-NV.com relies on financial support from memberships, sponsors, and advertisements. In case you or someone you're aware of struggles with gambling addiction, reach out to 1-800-GAMBLER.
Explore the vibrant streets of downtown Las Vegas
Downtown Las Vegas remains unscathed by the catastrophic incident that occurred in F1. Despite being a lengthier commute from the airport and for tourists arriving from Southern California, reaching downtown is still quicker compared to the majority of areas along the Las Vegas Strip amidst the chaos of ongoing construction.

Golden Nugget
Downtown, the Golden Nugget grants patrons the closest experience to the vibrant Las Vegas Strip. Its offerings include a delightful resort pool and an extensive array of dining options ranging from quick-service eateries to a top-notch steakhouse.
In downtown Las Vegas, Golden Nugget stands out as a hub for poker enthusiasts. Offering a wide variety of poker games, it is the go-to destination for live Texas hold'em. The poker pit at Golden Nugget boasts an impressive selection of games, ensuring there is something for everyone. With minimum bets typically starting at $5, players can enjoy an exciting and affordable poker experience. While video poker at Golden Nugget is on par with the options available on the Strip, the low-limit blackjack falls short in comparison. However, for those looking for a more favorable blackjack experience, there is 3/2 blackjack available at Golden Nugget, starting at either $25 or $50, depending on the time of day.
Circa
In the heart of downtown Las Vegas stands Circa, a brand-new casino that embraces the thrilling world of sports. Step inside this magnificent establishment and be amazed by the world's largest sportsbook, a haven for sports enthusiasts and avid bettors alike. But the excitement doesn't end there because Circa's pool is another exhilarating sports experience waiting to be explored. As you bask in the sun and take a dip, you'll be surrounded by the vibrant energy of the sports-themed atmosphere. And for those who enjoy a game of strategy, Circa offers a selection of 99% video poker machines, some of which even overlook the mesmerizing sportsbook. With options like 8/5 Bonus Poker, you can enjoy a thrilling game while immersing yourself in the electrifying ambiance of Circa.
Owned by the same parent company as Golden Gate and The D, Circa offers a unique experience for pit game enthusiasts. While most pit games require a minimum bet of $15, Circa's high limit salon takes it up a notch with a minimum bet of $100. What sets Circa apart is its downtown Las Vegas blackjack game that stands on soft 17. This exclusive feature adds an extra level of excitement and challenge for players looking to test their skills. Whether you're a seasoned gambler or just looking for a thrilling night out, Circa's high limit salon is the place to be.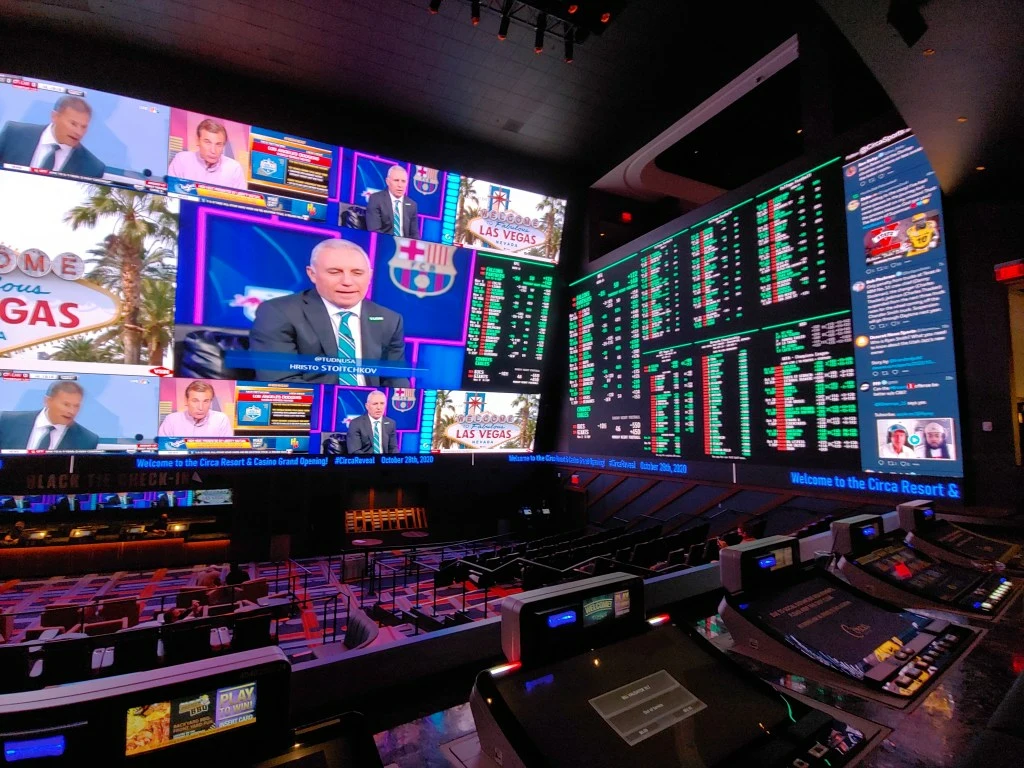 Plaza
In downtown Las Vegas, there exists a marvelous establishment known as Plaza, boasting an impressive array of over 100 exquisitely remodeled rooms and suites, collectively referred to as Luxe accommodations. Within this remarkable hotel, patrons are treated to an exceptional video poker experience, renowned for its unrivaled quality. Notably, Plaza offers an extensive selection of games, including an impressive assortment of 99% and higher payout options, available at two distinct bars. One of these bars, known as Sand Dollar, stands as a testament to the commitment to provide a smoke-free environment, ensuring a truly enjoyable gaming experience. As if that were not enough, Plaza also caters to the preferences of non-smoking guests by offering a slots room, artfully themed after the renowned BC Slots.
Las Vegas downtown casinos typically have a minimum bet of $10 for table games, but during quieter periods, you might come across a game of 3/2 blackjack with a minimum bet of $5. One unique feature of Plaza casino is that it boasts the only single zero roulette wheel in the downtown area. Normally, the minimum bet for this game is $15, whereas on the Strip it's usually at least $100. If you're looking for a high-class dining experience at Plaza, you should check out Oscar's, which is named after the former mayor.
Downtown Grand
In the heart of Las Vegas, Downtown Grand boasts a selection of brand-new accommodations that cater to the needs of the discerning traveler. Setting itself apart from the competition, this hotel offers incredible value for money, making it a top choice for budget-conscious visitors. Among the many attractions, the casino stands out with its enticing range of games. Blackjack enthusiasts can indulge in the thrilling $1 tables that offer a fair payout. For those looking to up the ante, there are $5 tables featuring 3/2 blackjack, craps with generous 10 times odds, roulette, Three Card Poker, and Ultimate Texas Hold'em. Additionally, the casino floor is home to a variety of video poker machines, a majority of which offer a remarkable 99% payout rate. For a refreshing drink and a game of chance, head to the Furnace Bar where you can enjoy the same favorable odds.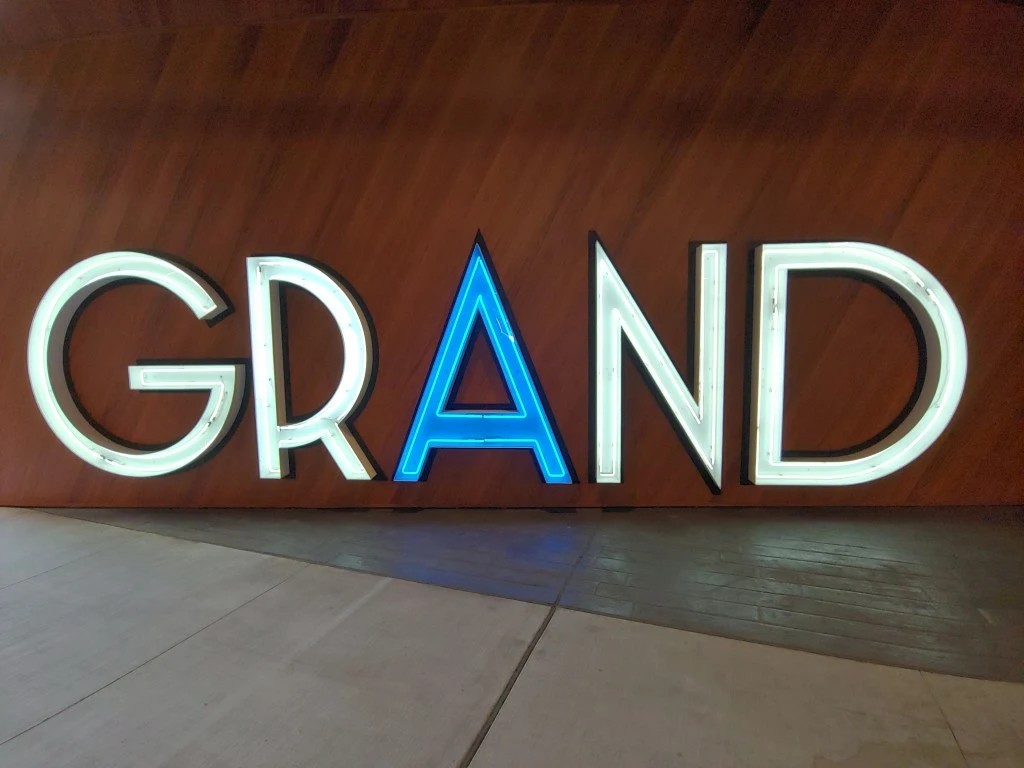 Fremont
Fremont, a property owned by Boyd Gaming, is currently undergoing a substantial renovation. The renovation encompasses various aspects, including the refurbishment of all hotel rooms, the casino floor, the addition of a new food court, and the establishment of a state-of-the-art FanDuel Sportsbook. Within the casino, patrons can indulge in a range of table games with affordable minimum bets of $10 and $15. Among the offerings is the popular 3/2 double-deck blackjack, providing players with an exciting and challenging gaming experience.
Additional casinos located in downtown Las Vegas
Here is a list of the distinct qualities that set apart the remaining seven casinos in the downtown area.
Binion's Experience the ultimate blackjack variant in Las Vegas with the unbeatable Deals Double Up Blackjack.
California : Deals 3/2 double-deck blackjack.
El Cortez Does Las Vegas still offer the last remaining single deck blackjack game?
Four Queens Similar to Binion's, Four Queens offers Double Up Blackjack and 10/7 Double Bonus video poker. Hugo's Cellar is a classic steakhouse renowned for its exceptional service in Las Vegas.
Golden Gate Offers blackjack and craps games beginning at $10 with a 3/2 payout ratio.
Main Street Station Although the craps pit is only accessible on weekends, it boasts the highest maximum odds in Las Vegas, which is 20 times greater than any other game.
Book a hotel room in the heart of bustling downtown Las Vegas.
Alternatively, opt for a nearby casino favored by the locals.
In the locals market, you'll find several casinos that bear a striking resemblance to those on the Las Vegas Strip. What sets these establishments apart is their superior video poker options and more affordable table game limits. Unlike their counterparts on the Strip, most of the blackjack tables here offer a favorable 3/2 payout.
Station Casinos
Red Rock Resort and Green Valley Ranch, the prized possessions of Station Casinos, stand as shining beacons in the midst of the Strip's tumultuous construction chaos. The beauty of these establishments lies not only in their strategic locations, but also in the fact that they offer a staggering variety of video poker machines, ensuring a 100% satisfaction rate for avid players. For those seeking the thrill of the game while sipping their favorite drink at the bar, Red Rock Resort and Green Valley Ranch present the opportunity to indulge in the exhilarating 8/5 Bonus Poker. Additionally, players can revel in the knowledge that blackjack tables at both resorts boast a generous 3/2 payout ratio, further enhancing the allure of these gambling havens. Furthermore, the culinary delights that await visitors are simply unparalleled, with an array of dining options ranging from vibrant food courts to exquisite upscale restaurants, catering to every palate and preference.
South Point
On the route to the Strip, drivers coming from Southern California will pass by South Point. Along this journey, there is a wide array of choices when it comes to dining. In Las Vegas, this particular casino stands out for providing the highest quantity of 99% video poker games. Among these options are 16/10 Deuces Wild, 9/6 Bonus Poker Deluxe, and 9/6 Jacks or Better. Both the casino floor and the bars are equipped with these games, ensuring that players have ample opportunities to try their luck.
The blackjack table at the pit offers a $5 3/2 minimum bet, while most other games require a minimum bet of $10.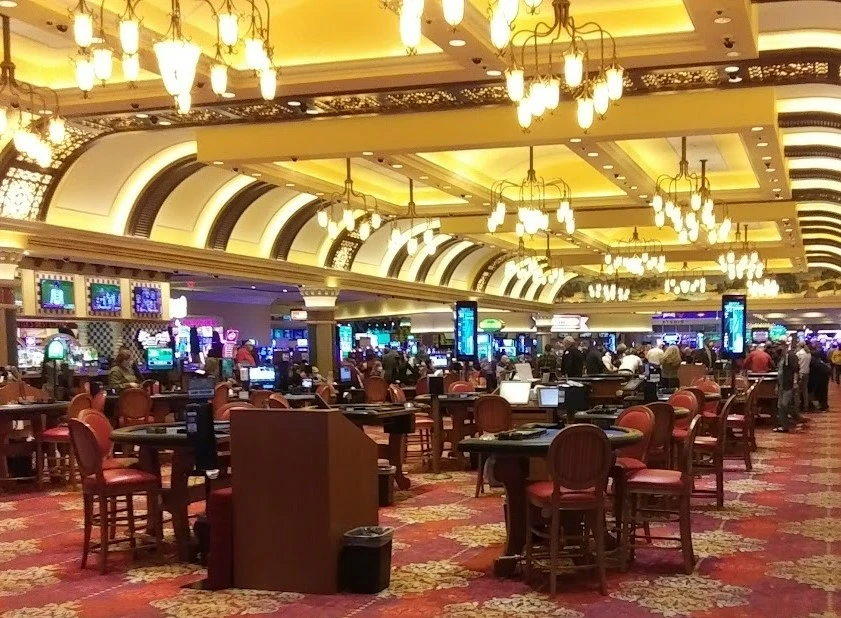 Rampart
Over the past few years, Rampart has become a beloved local casino of mine. It has truly captured my heart with its offerings. What immediately caught my attention was the $10 3/2 double-deck blackjack and the exhilarating 10 times craps. But it doesn't stop there; the casino boasts an extensive selection of 99% video poker games. You can find them on Ten Play and even at the bar! And here's the cherry on top: there is a royal flush progressive on numerous bar games.
Rampart differentiates itself as a vacation destination that prioritizes the resort experience over its casino offerings. Guests can indulge in the vicinity's various golf courses and indulge in a range of refined dining choices.