Las Vegas poker rooms have witnessed a notable shift towards the dominance of no limit Texas hold'em and pot limit Omaha. Nevertheless, it is worth mentioning that a handful of fixed limit games can still be found in town, encompassing a variety of poker variations such as hold'em, Omaha, stud, and mixed games. It is noteworthy that the majority of these fixed limit games are typically situated away from the bustling Las Vegas Strip. Additionally, when it comes to limit Omaha games, it is common to observe the implementation of a half-kill.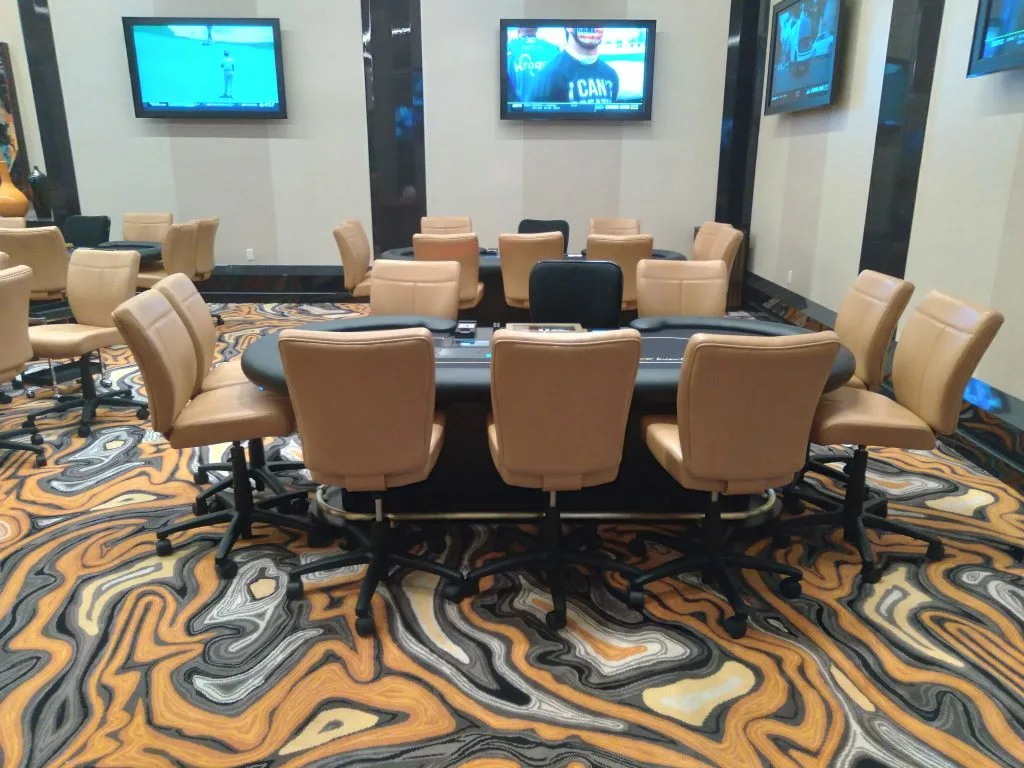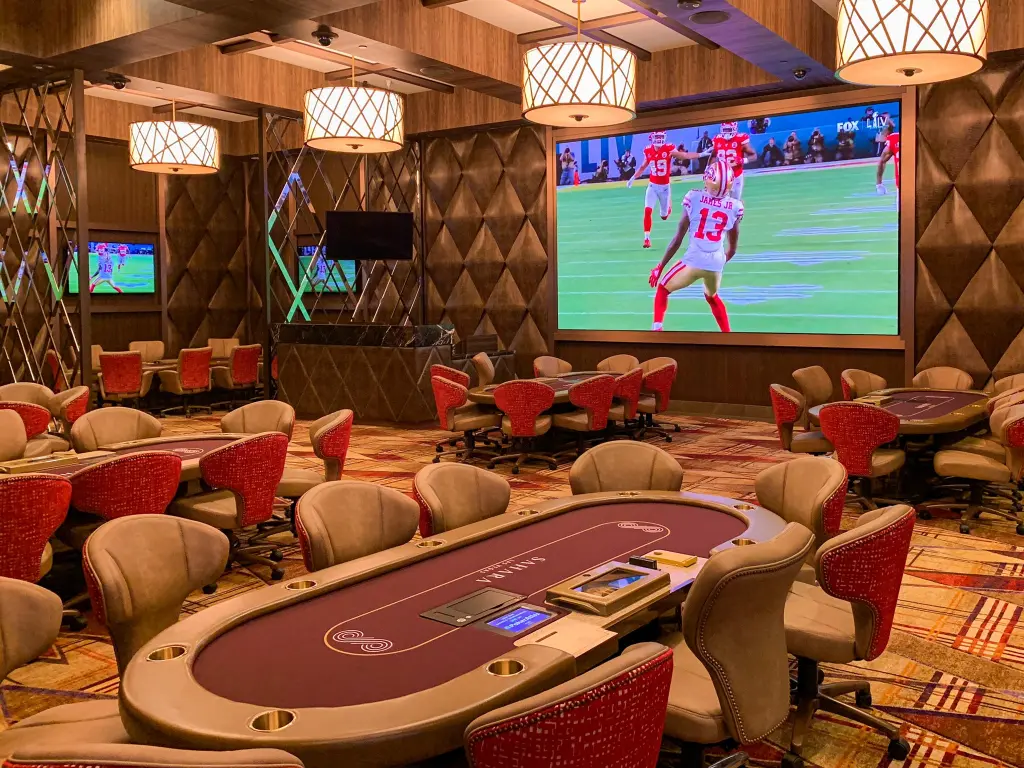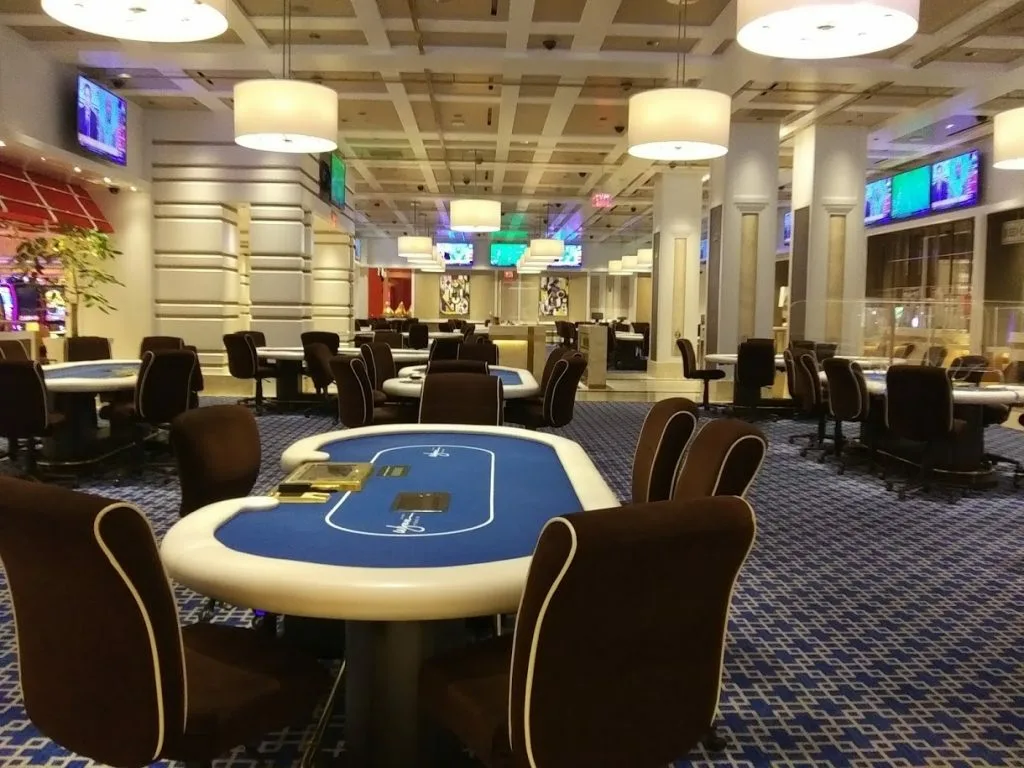 Las Vegas Strip games with set betting limits
The majority of fixed limit games available on the Las Vegas Strip can be found in the Bellagio poker room. Typically, players can enjoy games like 20/40 and 40/80 fixed limit hold'em. Additionally, there might be a game within the same betting range for seven card stud and Omaha hi/lo.
On Friday nights, the Sahara poker room offers a 4/8 mixed game. Other prominent casinos like Aria, Bellagio, Resorts World, and Wynn might also host fixed limit mixed games.
Please be aware that Resorts World does not utilize Bravo Poker. You can locate their live games on PokerAtlas. This also applies to Sahara.
On the Las Vegas Strip, there are several opportunities to participate in lower buy-in fixed limit hold'em games. One of the options available is the 3/6 game at Flamingo, which consistently attracts players.
Fixed limit poker games in the heart of Las Vegas' downtown area.
Golden Nugget is the final poker room in downtown Las Vegas, frequented by numerous ongoing 3/6 fixed limit hold'em games.
Fixed limit poker available for play in the local Las Vegas market
I have to say, when it comes to limit poker in Las Vegas, the Orleans poker room reigns supreme as the ultimate locals casino. You'll find all the classic variations here, including regular 2/4, 4/8, and 8/16 fixed limit Texas hold'em, making it the perfect spot for aficionados of this traditional game. Now, if you happen to drop by during peak hours, prepare yourself for a possible 15/30 game, because this place truly knows how to keep the action going. And let me tell you, the Orleans doesn't stop at just Texas hold'em. No, no! This casino also proudly boasts Omaha hi/lo, which is quite a rarity in Las Vegas. They offer fixed limit options for this thrilling game as well, with 4/8, 8/16, and 15/30 limits. But wait, there's more! If you're feeling adventurous, you might stumble upon a limit Omaha hi, seven card stud, or even a mixed game, adding that extra touch of variety and excitement to your poker experience. Trust me, the Orleans poker room has it all, making it a true gem in the heart of Las Vegas.
At South Point, you'll find a wide array of regular fixed limit games to choose from. They've got options like 3/6 and 4/8 limit hold'em, as well as 4/8 Omaha hi and Omaha hi/low. Additionally, there might even be a stud or mixed game available. The great thing is, South Point is willing to deal any game as long as there are sufficient players. So whether you're a fan of hold'em, Omaha, or enjoy the challenge of a mixed game, South Point has got you covered. Just gather enough players and get ready for a thrilling session of cards.
At every poker room in Station Casinos, you can expect to find limit hold'em games being dealt. The most common limits offered are 3/6 and 4/8. However, if you visit the poker room at Santa Fe Station, you might come across a 3/6 Omaha hi/lo game, and on occasion, they may even have a 4/8 Omaha hi game. For those who prefer playing fixed limit Omaha hi, Boulder Station is the place to be, with their renowned 4/8 game. And if you're lucky to visit during busier hours, you might even catch an 8/16 Omaha hi game going on.
On Friday, Saturday, and Sunday nights, the poker room at Skyline Casino comes alive with action. The game that dominates the tables is none other than the classic 2/4 limit Texas hold'em. Over at the Silver Sevens pit, a similar scene unfolds, where players gather around the poker table to engage in the thrill of the game. There too, the usual game that graces the felt is the ever-popular 2/4 limit hold'em. Whether you choose to try your luck at Skyline Casino or Silver Sevens, you can expect an exciting and challenging poker experience.