Over the weekend, some friends from Washington came to visit us in town. We made plans to head out to Centennial Hills and check out the Bourbon Street Sports Bar. This particular establishment is just one of many options available in the Las Vegas market. Interestingly enough, it is actually operated by Dotty's, adding an extra layer of uniqueness to the experience.
Bourbon Street is a well-designed tavern that appeals to those who don't enjoy gambling, while Dotty's serves as a straightforward slot parlor. The focus at Bourbon Street is on creating a vibrant atmosphere with a variety of entertainment options. The establishments are known for their cleanliness and feature state-of-the-art televisions and games, providing a modern and enjoyable experience for patrons. Dotty's, on the other hand, caters to individuals who seek a simpler and more straightforward gambling experience.
We were absolutely blown away by the exceptional service we received at the Centennial Hills establishment. Let's talk about their extraordinary drink prices. Now, brace yourselves, folks. We're talking serious affordability here. Bottle beer? You can find it for a mere $3. And if you're more of an imports person, fear not, as they offer them for just $4. But wait, there's more! Mixed drinks, oh boy, they range from $5 to $8. And here's the kicker, these prices aren't exclusive to happy hour. No siree, Bob. These prices are available all day, every day. Now, let me tell you, this makes it stand out as one of the absolute best spots for wallet-friendly libations in the dazzling city of Las Vegas.
However, the arcade games were all out of order.
I couldn't help but notice that several machines were still running, emitting the enticing sounds that games use to lure players in. The repetitive echoes of Galaga filled the room, igniting a strong desire within me to partake in the game.
I'll definitely be there when the arcade reopens. It seems like they're getting ready for it, as the pool tables were open and we even got free tokens for every round we played. I thought it was a fair deal, trading a few games for some tokens. It gave me the impression that the arcade is making progress towards reopening.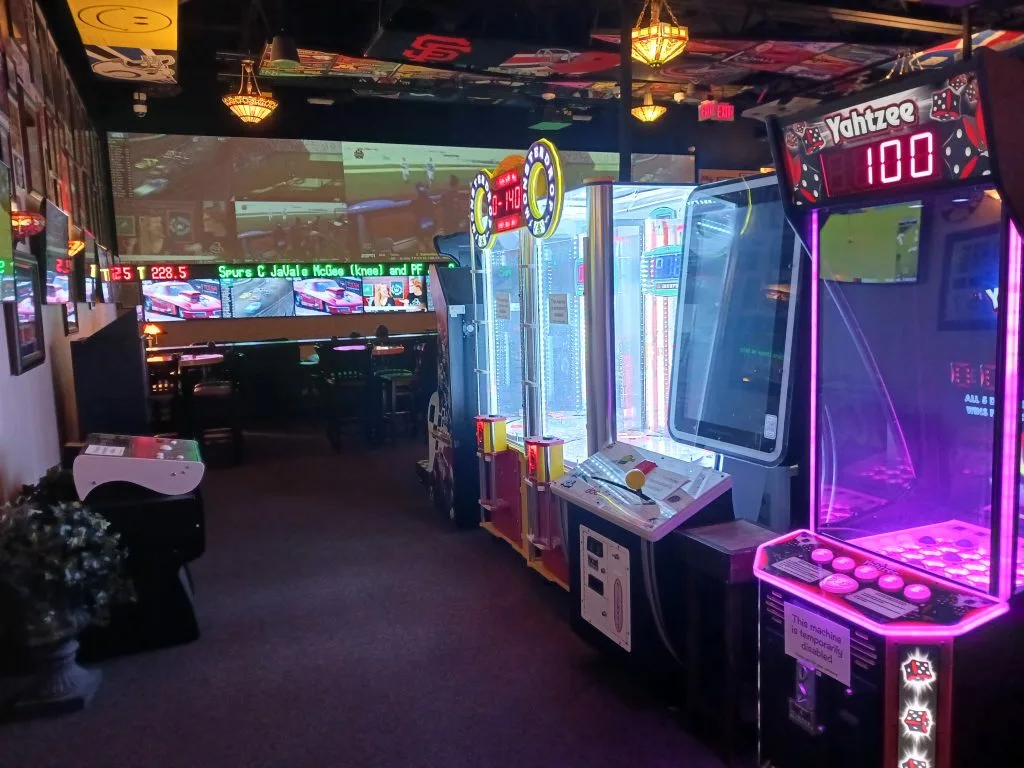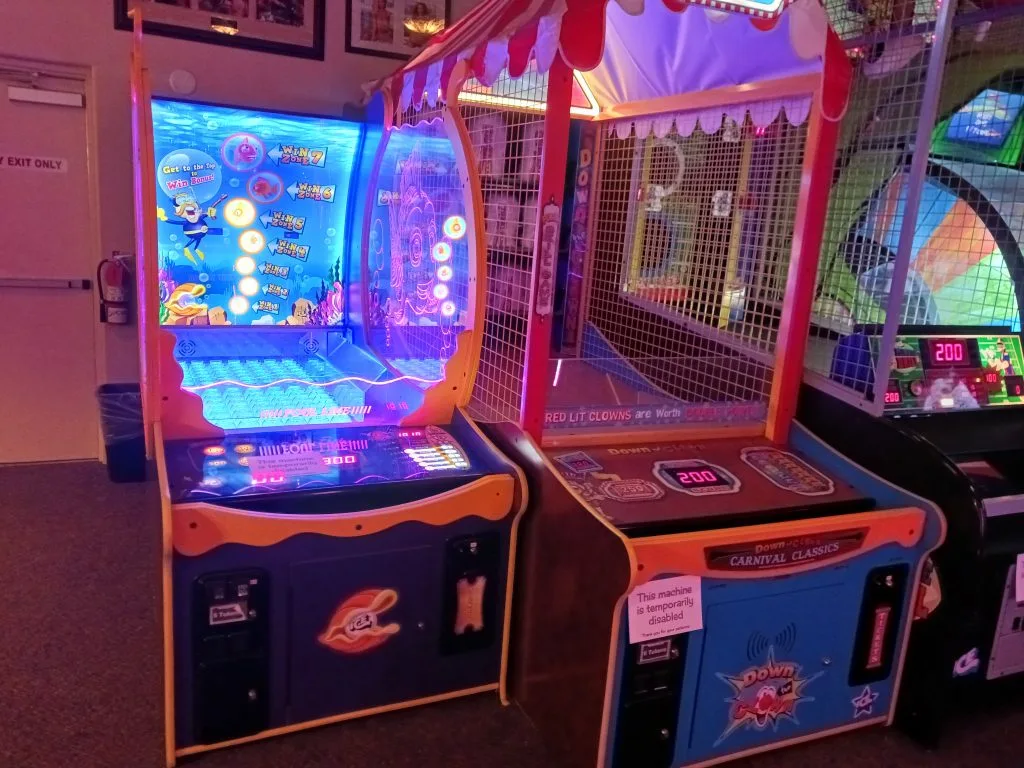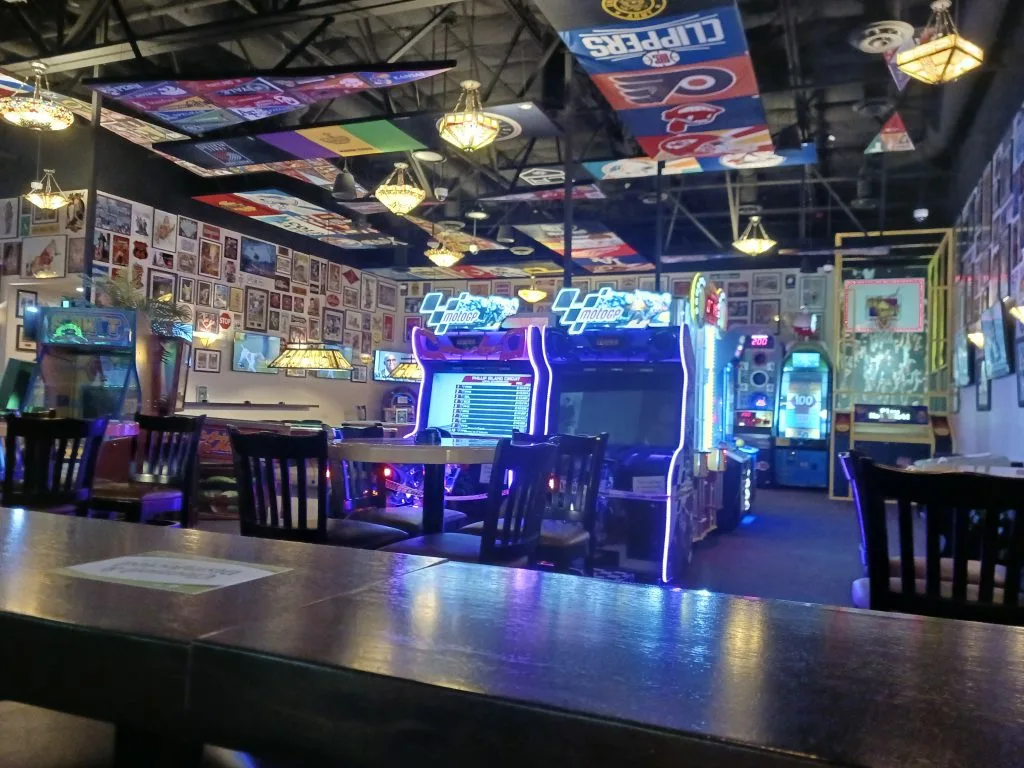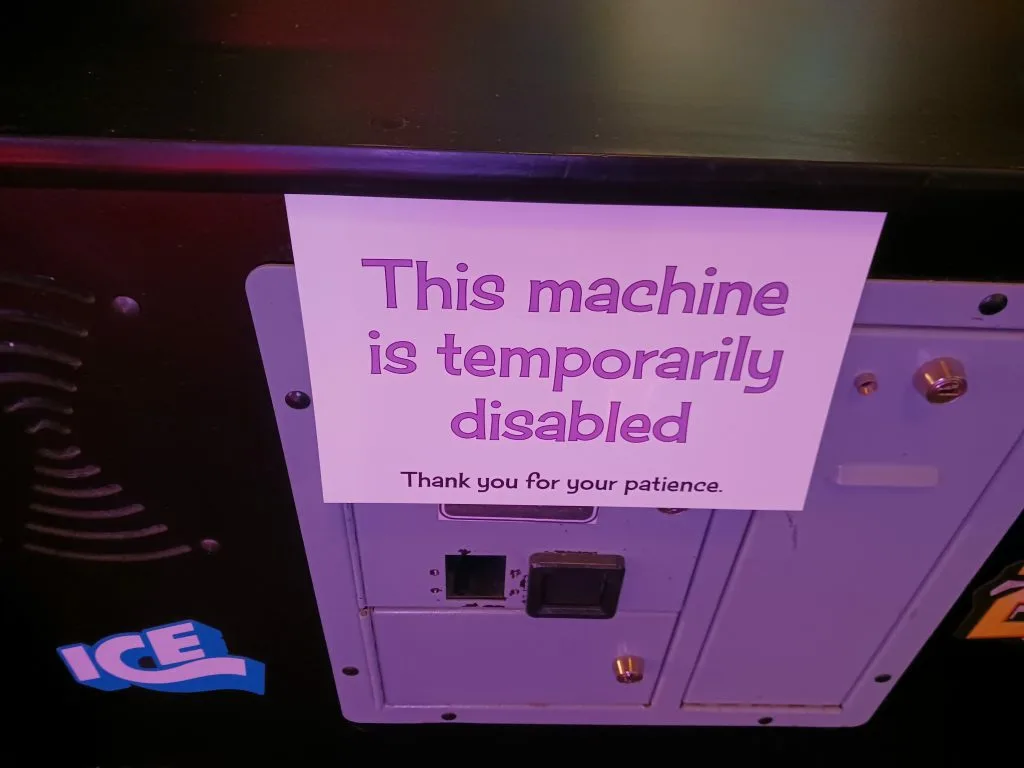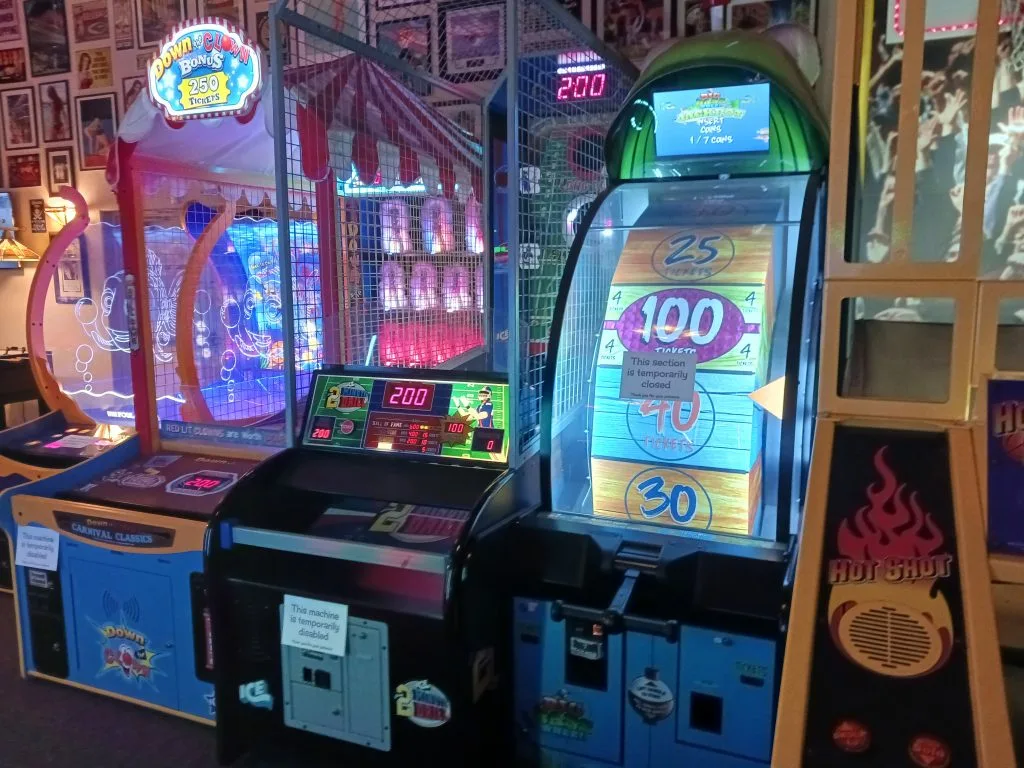 Bourbon Street's sports lounge area
We found ourselves in a spacious and cozy sports lounge, which happened to be completely deserted at the time. It was as if we had stumbled upon our own private haven. The room boasted a generously sized projection TV, accompanied by a collection of smaller screens situated just beneath it.
In January, during the kickoff of the NFC Championship Game, it became evident that the sports odds feed had encountered a disruption. The feed had persistently been displaying odds and trends for not only the aforementioned game but also for simultaneous NBA and NHL matches.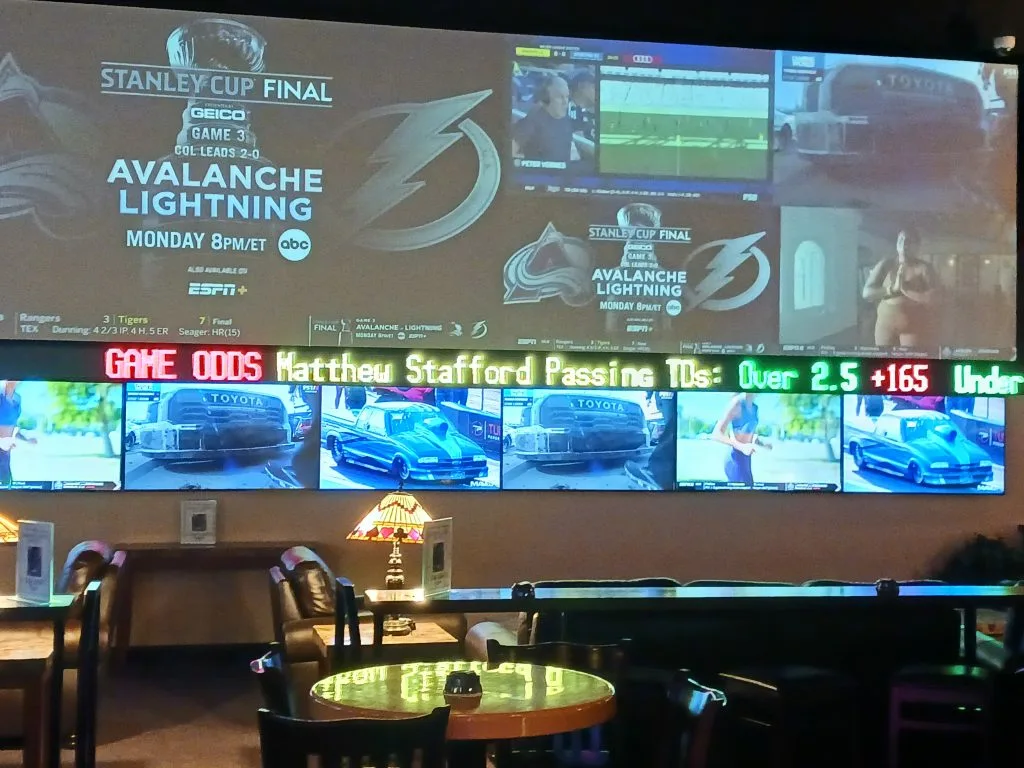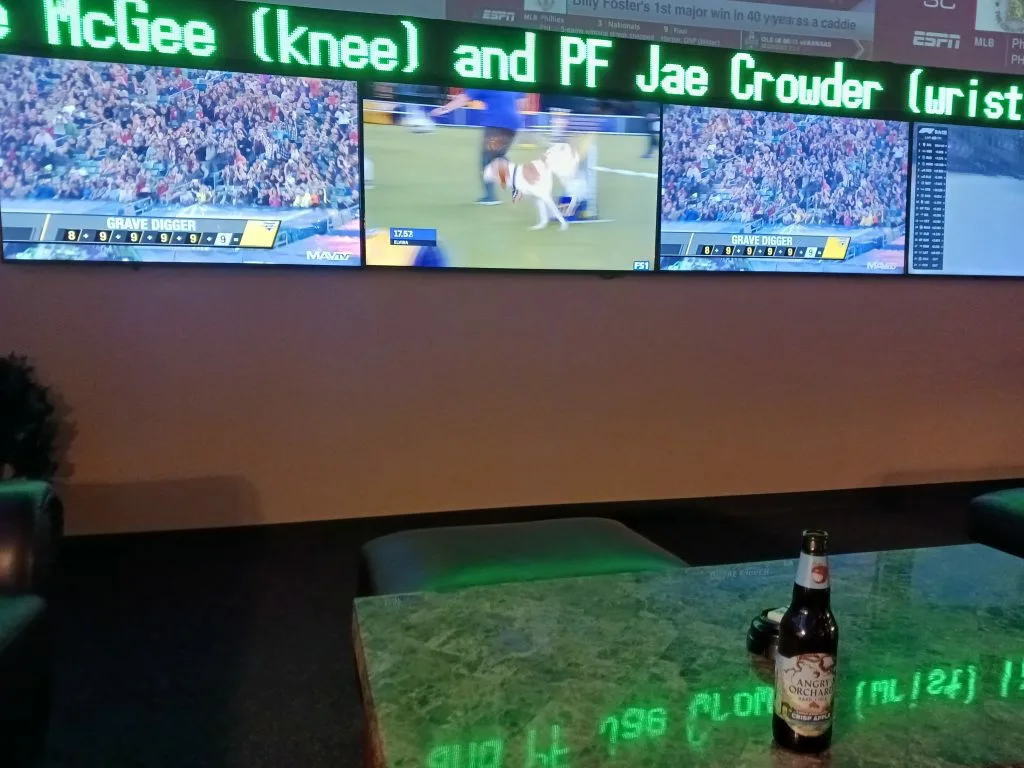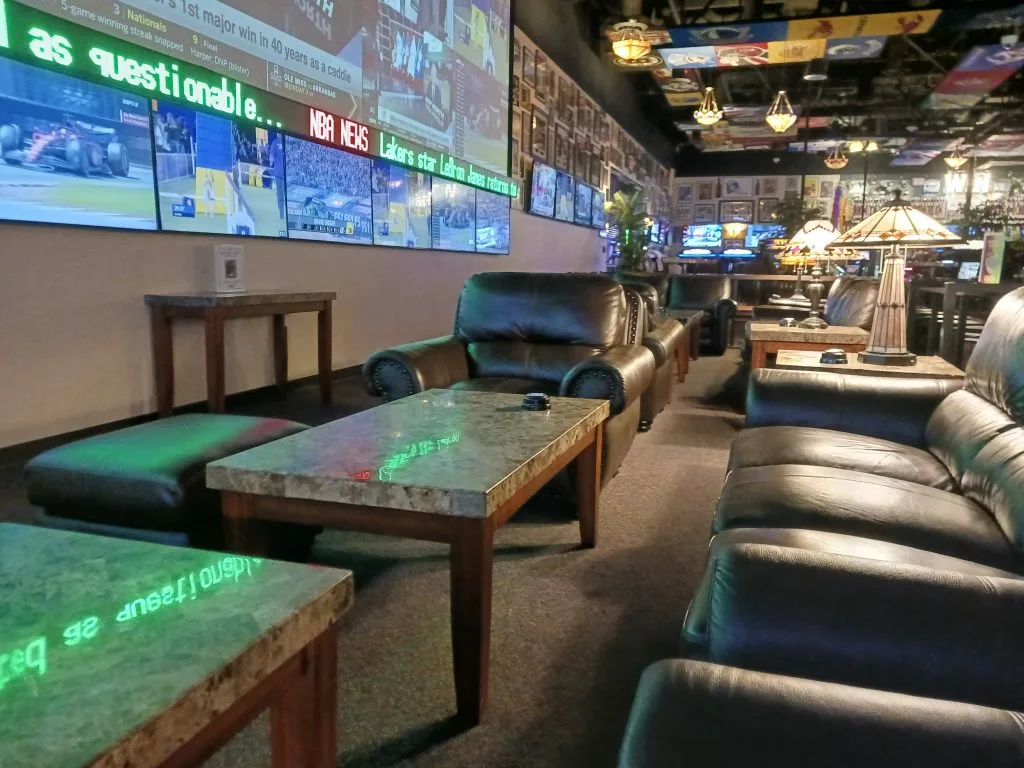 Enjoying games of chance and wagering one's luck on Bourbon Street.
Bourbon Street establishments offer a comparable range of choices to Dotty's. They feature a combination of Game King and U1 machines, with some cleverly integrated into the bar area.
The machines you'll come across on bar tops throughout Las Vegas are akin to the Game King machines. They offer a range of games, including keno, video poker, and slots. While the pay tables may not be exceptional, they are also not the most terrible ones you'll find.
U1 machines possess distinct characteristics.
I have come across the U1 machines in various locations. They can be found at popular establishments such as Dotty's, Bourbon Street, La Villita, and Red Dragon. In addition to that, Dotty's has installed these machines at their Hoover Dam Lodge and Laughlin River Lodge casinos. It is worth mentioning that I have also noticed these machines at other places like El Cortez, Emerald Island, and Rampart. These establishments offer a wide range of gaming options, making them popular among locals and tourists alike.
Dotty's appears to possess the machines, although I have yet to confirm this. However, it is widely accepted within the industry.
These machines possess distinct characteristics that set them apart from other devices, providing a range of features that are unparalleled in the market.
I'll be glad to help you with that! Here's a unique passage with the same number of sentences as the example excerpt: In the world of video poker, players have the freedom to approach the game in two distinct ways. The first option is to use the convenient auto hold function, which automatically selects the cards to keep based on statistical probabilities. On the other hand, players can also opt for a more hands-on experience, where they get to personally decide which cards to hold. It's worth noting that the auto hold function comes with a slight trade-off. The pay table associated with this automated feature tends to be approximately 1% less favorable compared to the one available for those who prefer to control their own destiny.
I came across a multitude of video poker games that are truly one-of-a-kind. Let me give you an example: Triple Treys video poker incorporates the use of a joker. It offers an intriguing twist where if a player manages to attain three or more 3's, they unlock a special bonus round. During this round, payouts are tripled, and not only that, but three jokers also come into play. But here's the real kicker: if the player manages to once again achieve three 3's, the excitement builds even further as three additional hands are added to the bonus round. This game is just one of many U1 video poker games that feature a captivating bonus round.
Bullet Fever is also known for its unique feature where players are rewarded with extra rounds depending on the amount of aces they manage to acquire.
One notable aspect of U1 games in video poker is the effortless visibility of discarded cards. By simply clicking on the spot where the card was located, the discarded card instantly appears. It conveniently pops up right behind its original position.
U1 keno games
I've come across a plethora of keno options that are worth considering. The variety is quite extensive, ranging from individual cards, some of which have additional features, all the way up to the fascinating 20-card keno. As the betting amount increases, so does the payout percentage, which is a key factor to keep in mind. Interestingly, each game displays a designated payout on the screen, and it incrementally rises with every nickel or quarter wagered. Typically, the highest payout percentage in keno hovers around 99%, although video poker games can occasionally surpass that threshold.
On the U1s, you'll come across exclusive slot machines that you won't find elsewhere. These titles are truly one-of-a-kind. Just like the rest of the games, you'll notice the listed payout percentage, which also goes up as you increase your bet.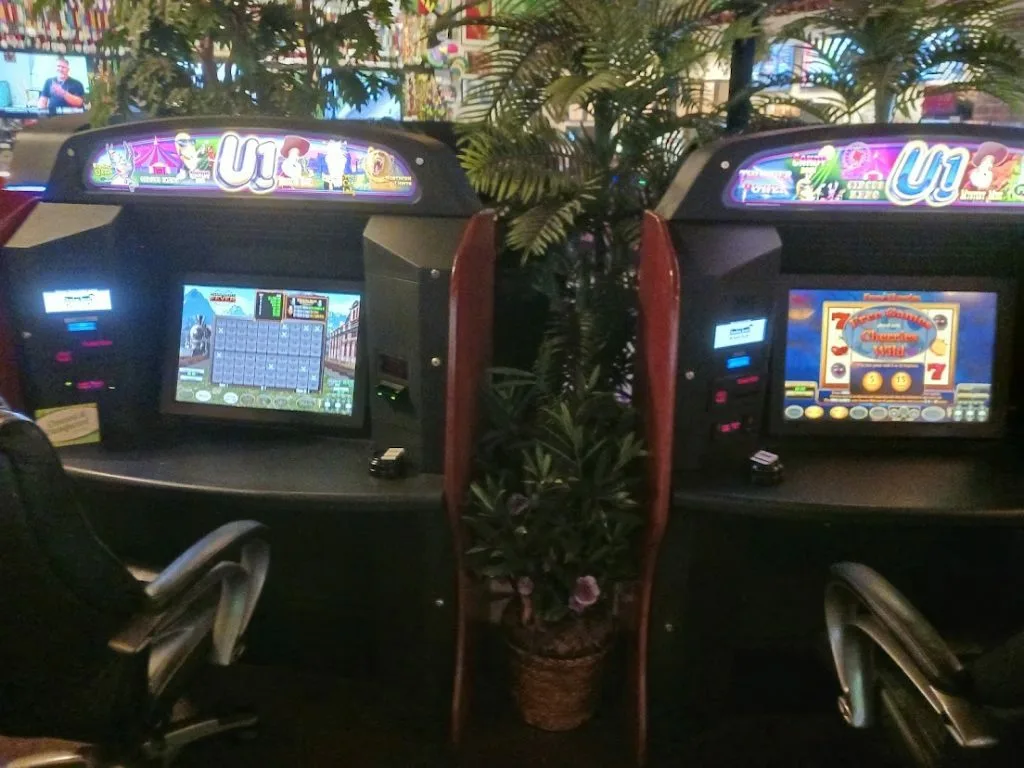 There is a sic bo game and four variants of roulette offered at the casino. These table games are electronic in nature, resembling the experience of playing at an online casino. It is entirely up to the player to determine the pace at which they wish to participate, allowing for a leisurely or swift gameplay. One notable advantage is that the minimum bet required is set at a relatively low amount.
Unique player options
The player admin offers a range of distinctive functionalities that are absent in conventional machines. For instance, in case you enjoy gambling with your partner, you have the option to switch the machine back and forth between the two of you. Moreover, the buttons and screen automatically adjust themselves depending on the player's position. This means that if you are sitting on one side, the orientation will adapt accordingly. Additionally, the player admin enables you to keep track of various metrics such as the amount wagered, the duration of your gameplay, as well as your wins and losses.
In addition to that, there's a nifty machine lock option. You can simply input a personal identification number (PIN) into the game and take a well-deserved break. Rest assured, once you enter the PIN again, the machine will reset itself. This brilliant feature guarantees that your game remains safe and sound while you're away, eliminating the need for anyone to keep an eye on it.
Bourbon Street, with its distinct ambiance, may not cater to everyone's taste. The air inside can be thick with smoke, making it less desirable for some. The playlist tends to lean towards slower tunes from the 70s and 80s, which may not resonate with every individual. On the other hand, Dotty's, a different option altogether, seems to target players who prefer a unique experience. In my opinion, once the arcade reopens, it presents an excellent alternative for those seeking something new and exciting.