Kristina and I had an amazing experience during our stay at Planet Hollywood's Ultra Hip Strip Suite last week, enjoying two unforgettable nights.
Check out these images of the room, showcasing its top-notch condition, complete with a cozy seating nook and a spacious bathroom.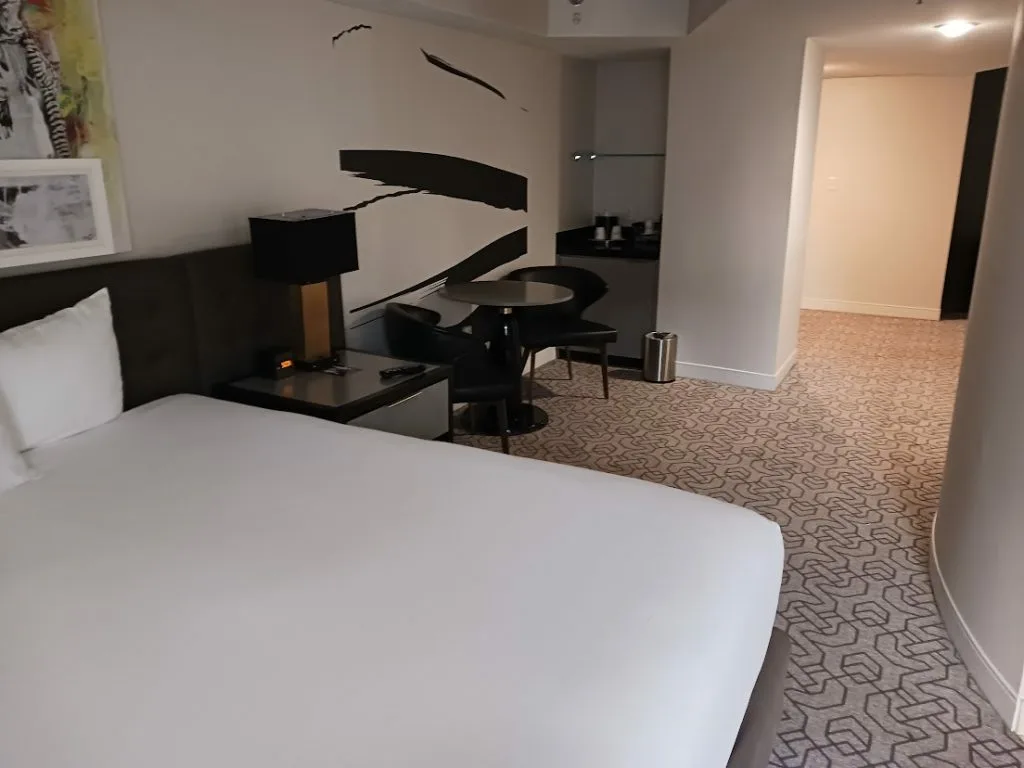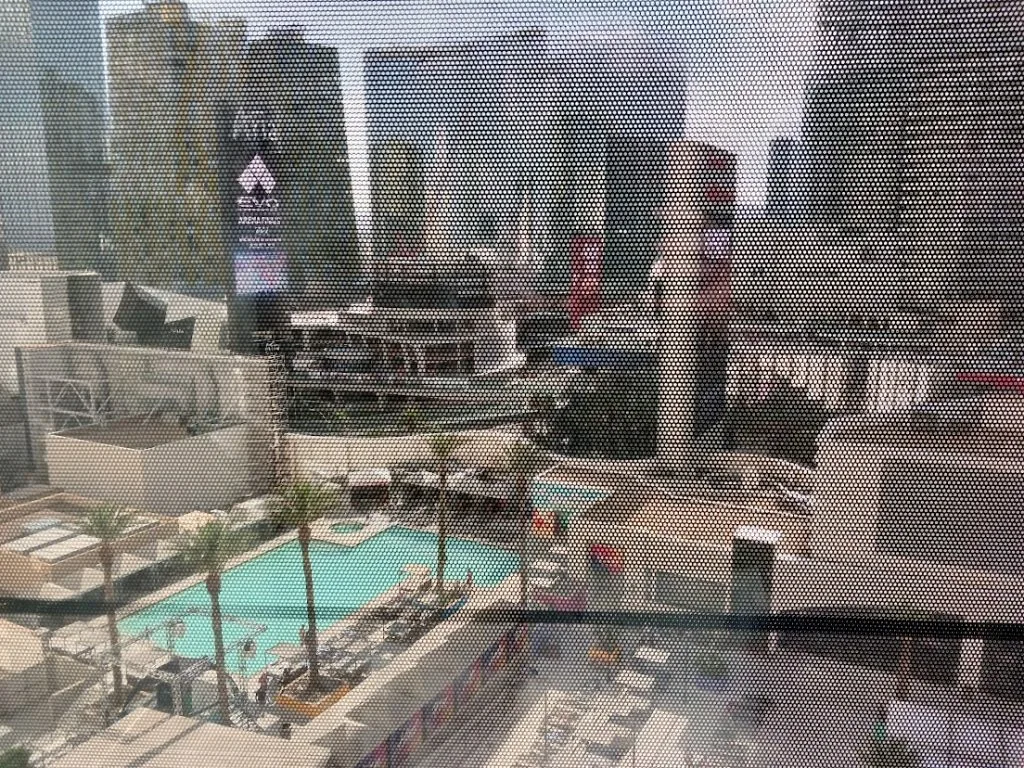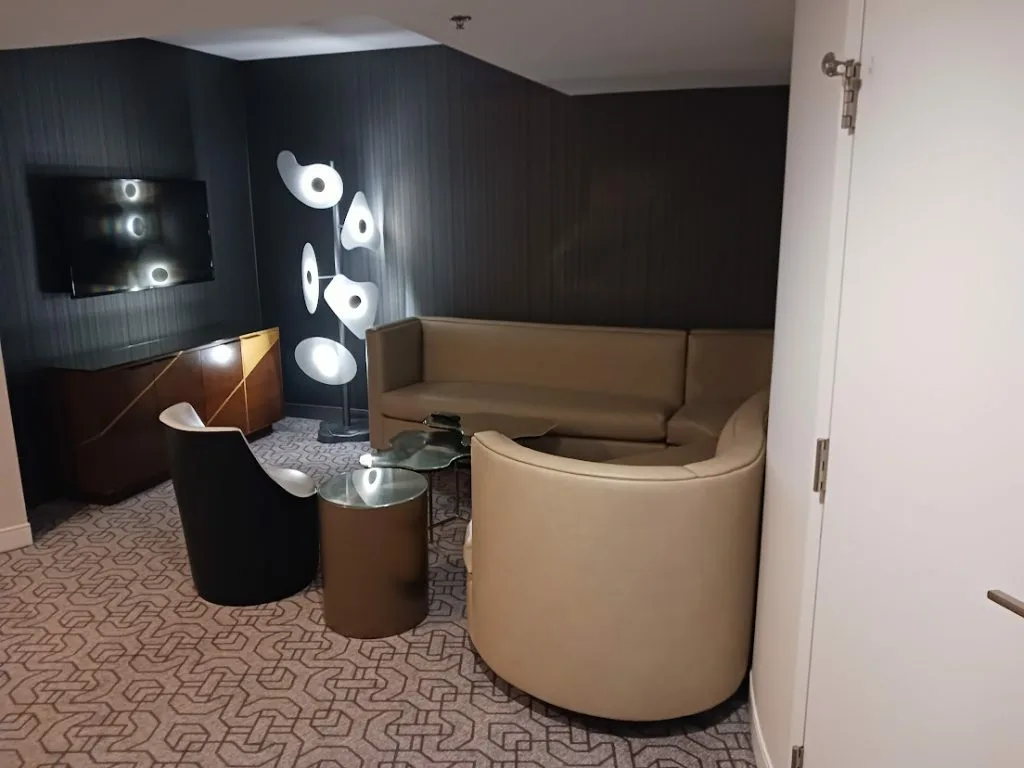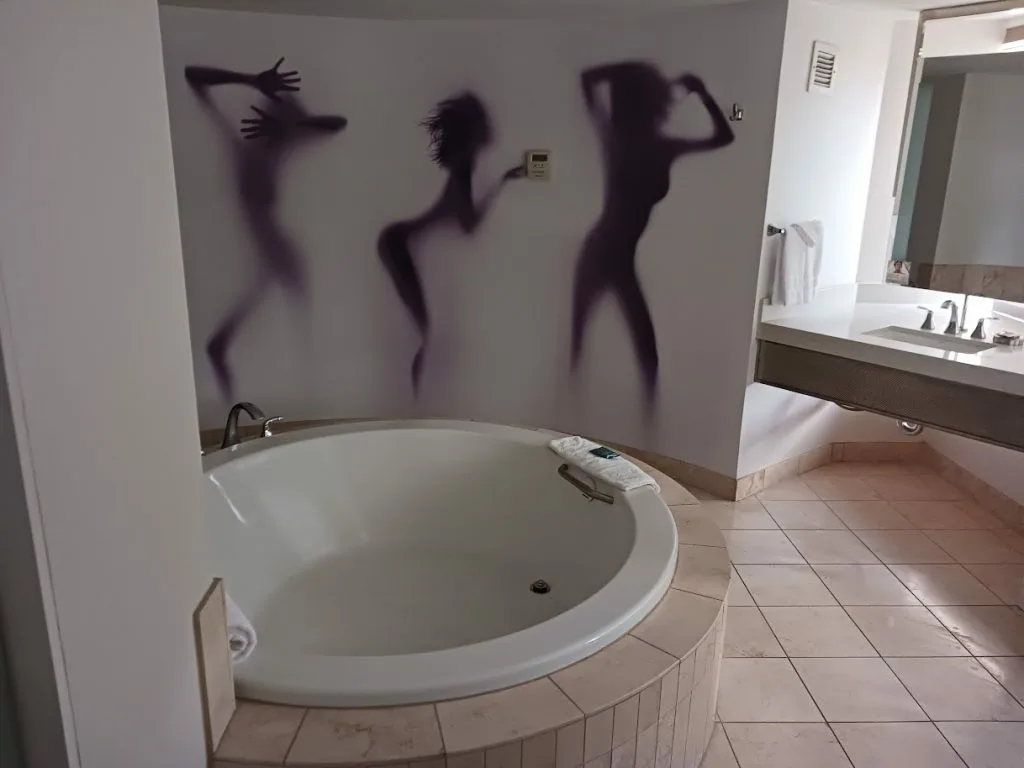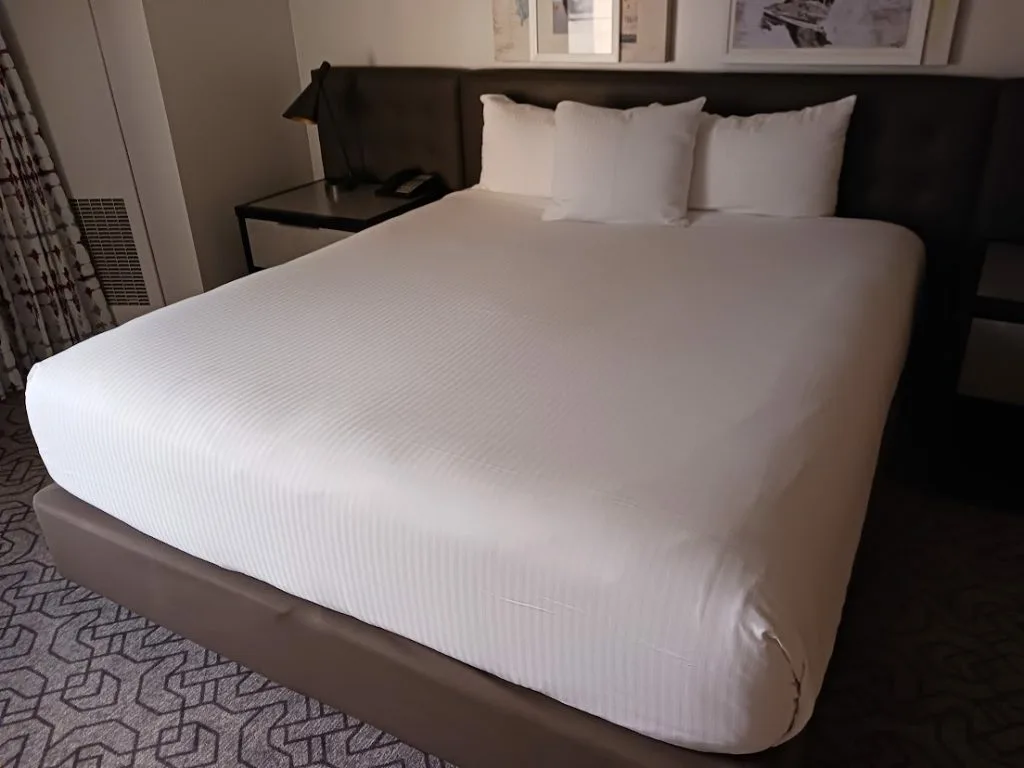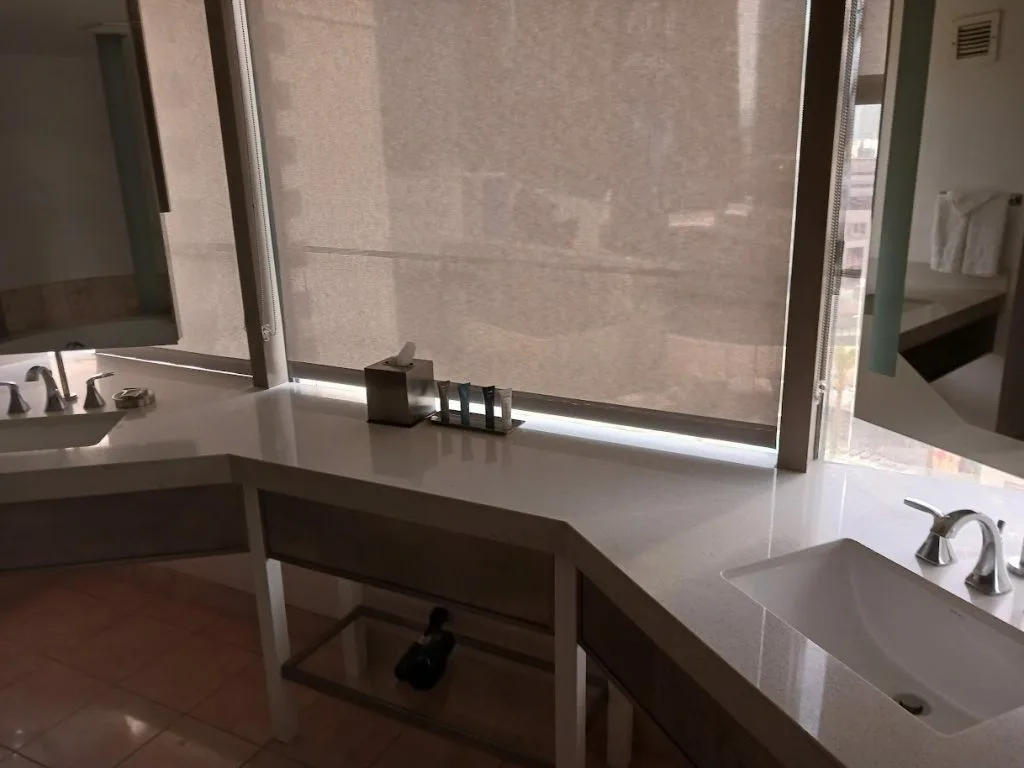 The first night, we mostly enjoyed the room's tranquility and comfort. Kristina had just returned from a delightful week in Georgia. Her journey began in Atlanta, where she boarded a flight bound for Las Vegas. Upon landing, she wasted no time and headed straight to Planet Hollywood from the airport.
On Thursday, we spent a considerable amount of time in Paris playing video stadium table games. I opted for Ultimate Texas Hold'em while Kristina tried her luck with Three Card Poker.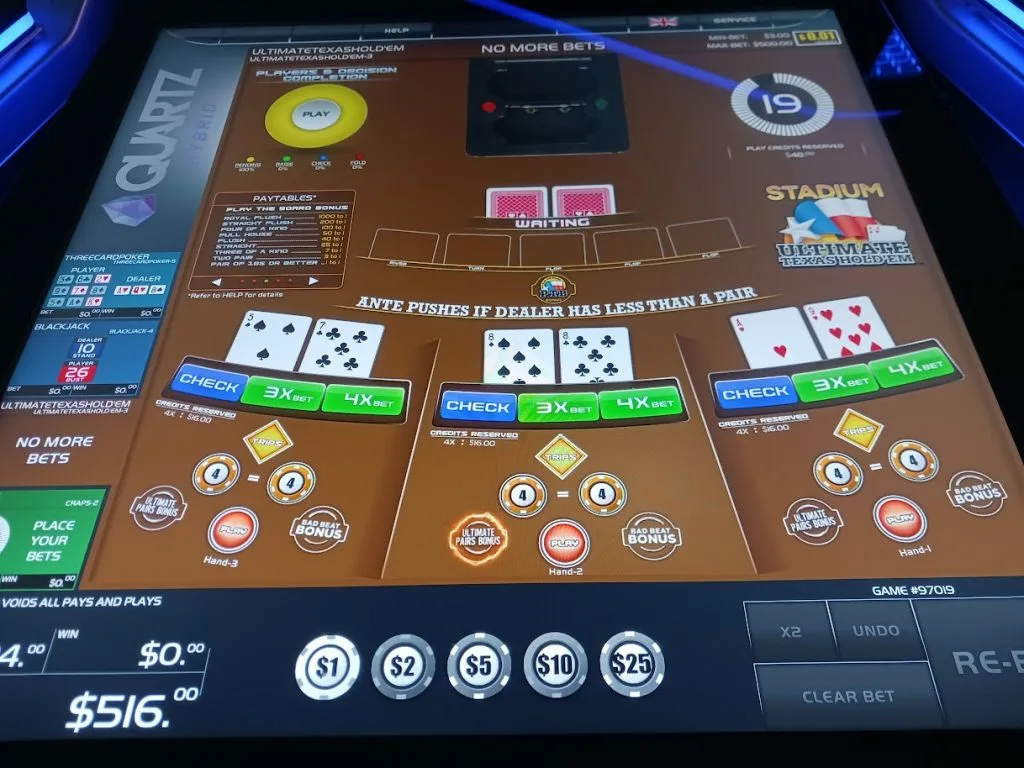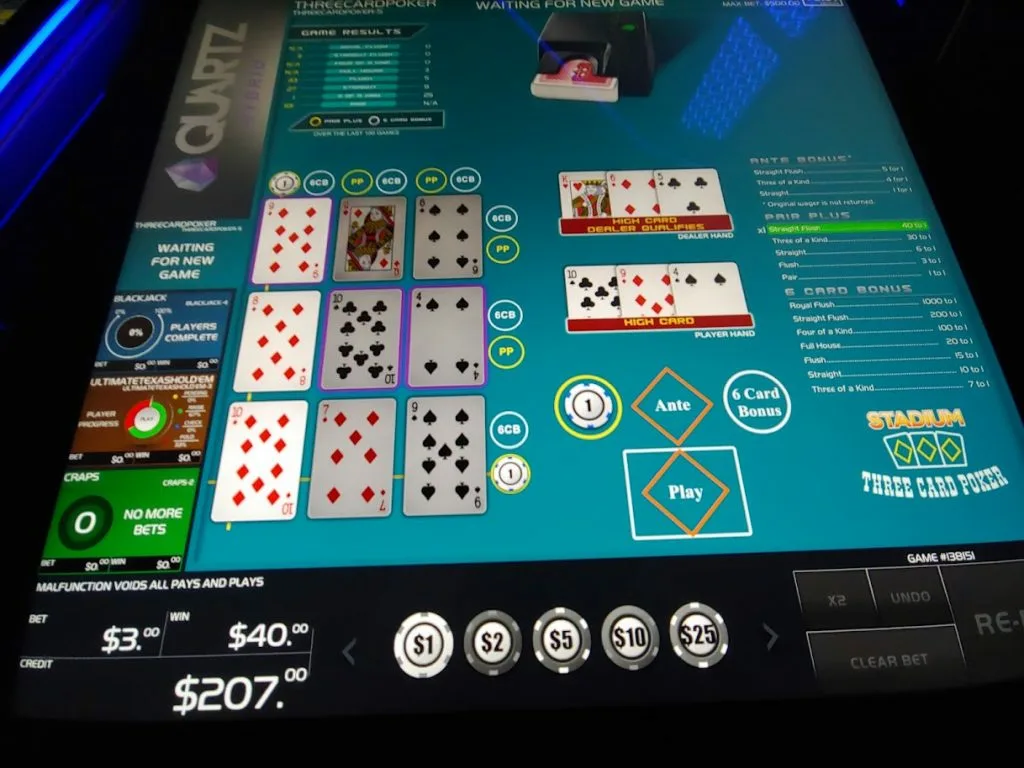 I stumbled upon a few games that turned out to be quite rewarding for both of us. It seems that these games are particularly suitable for players located in the vicinity of the central area of the Strip. Interestingly enough, we also came across a conventional video Ultimate Texas Hold'em machine at Cosmopolitan, priced at $5 per play. This machine had replaced the Free Bet Blackjack machine, which used to offer the same Ultimate Texas Hold'em game that it does now. If you're interested in delving further into the specifics of these games, you can find more information available here.
Experience a delicious culinary delight at the renowned Gordon Ramsay Grill & Pub.
I have to say, our dining experience was fantastic, although the staffing level seemed a bit inadequate, which is becoming increasingly common in the restaurant business nowadays. Our waiter was kind enough to express his apologies for any inconveniences caused by the service. We were understanding and assured him that we fully comprehended the circumstances. Interestingly, while we were there, I happened to witness mistreatment directed towards several restaurant staff members, which made me appreciate the fact that these establishments are able to function at all. Having worked in the restaurant industry for a decade and a half, I can confidently say that I never had to endure the same challenges that employees face today.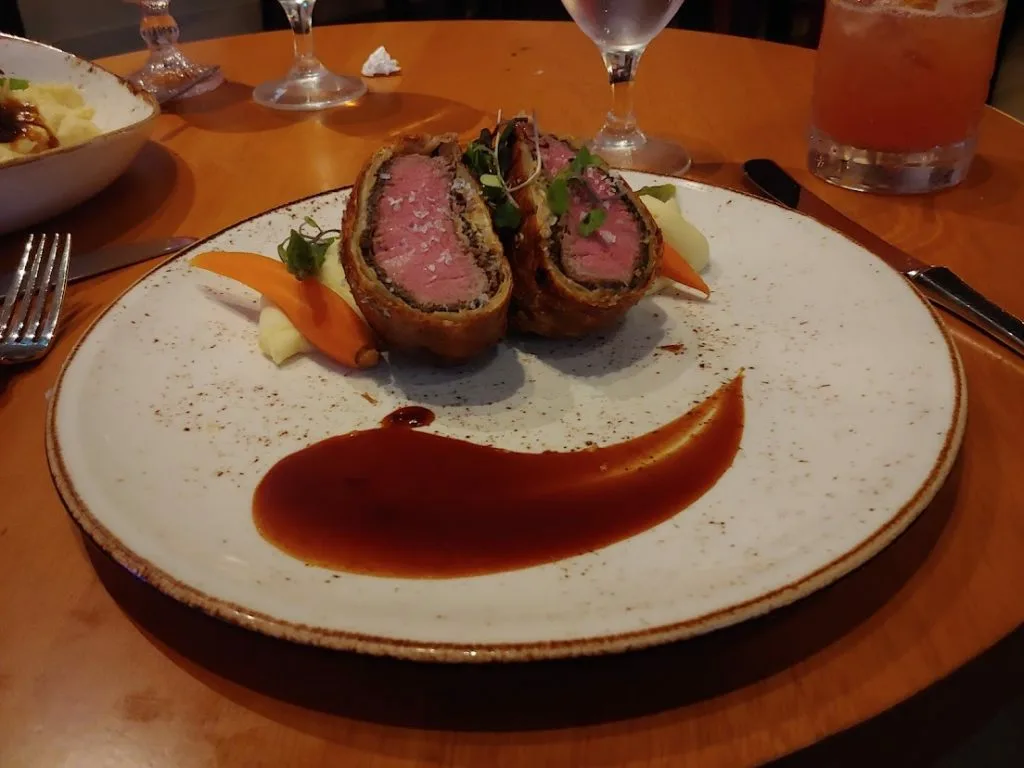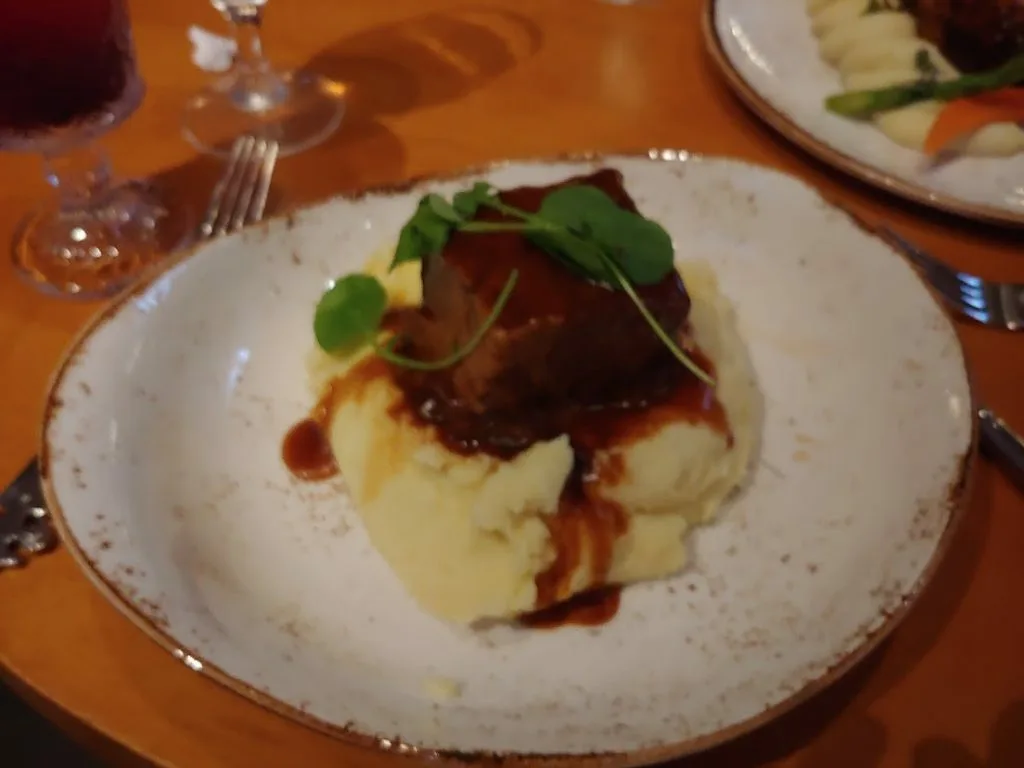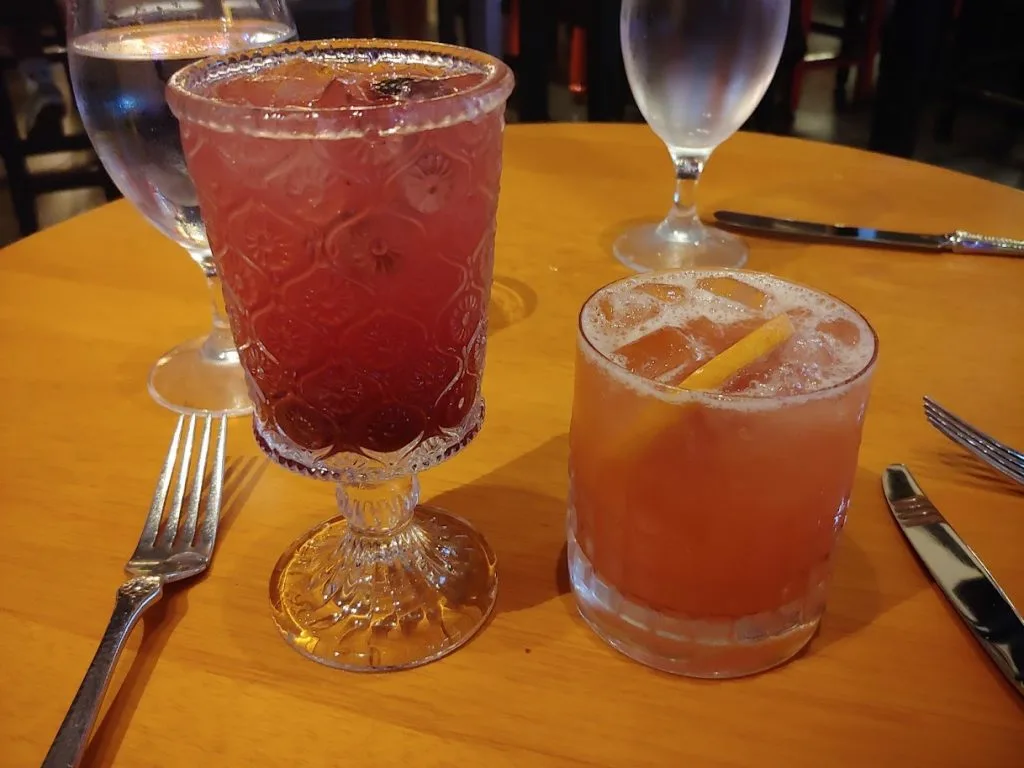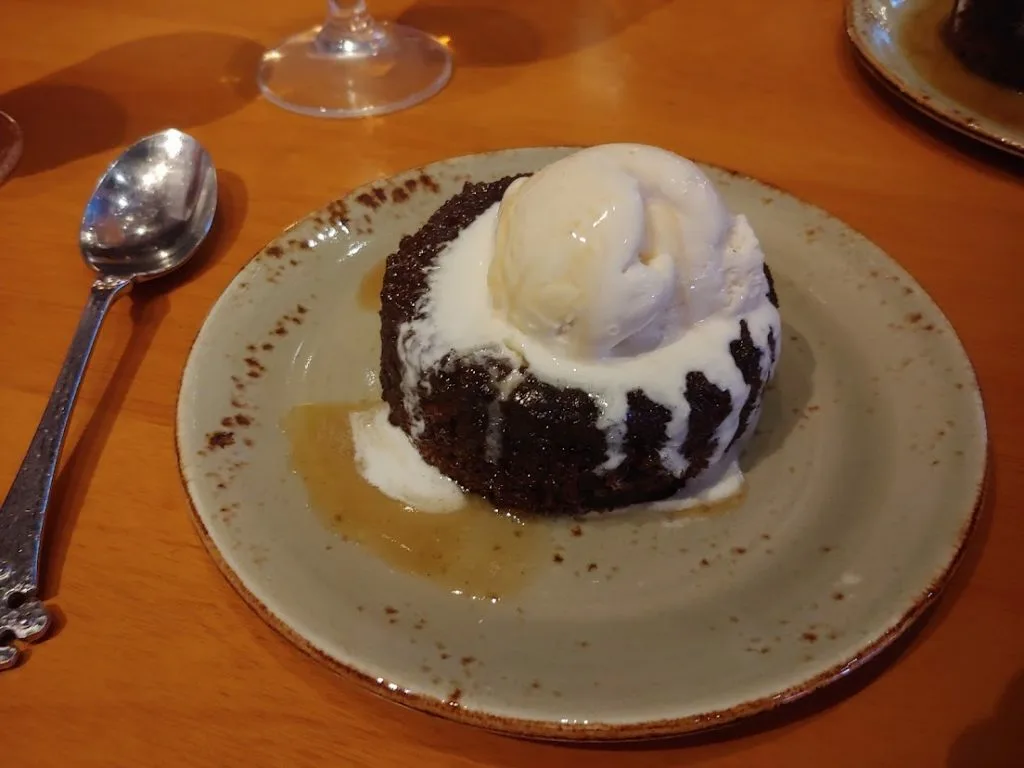 We had all of our other meals at Earl of Sandwich located in Planet Hollywood, a fantastic choice on the vibrant Las Vegas Strip offering a variety of sandwiches priced at less than $10.
Bellagio sportsbook visit
I decided to place a bet on the preseason game between the Jacksonville Jaguars and the Oakland Raiders that was being televised in the Bellagio sportsbook. With confidence, I chose the Jaguars as the team to win, along with the additional points they were given. Unfortunately, my optimism turned into disappointment as the game concluded, resulting in a loss for me and a contribution to the sportsbook's profits.
I was pleasantly surprised by the Bellagio sportsbook; it left a much more positive impression on me than I had anticipated. In fact, the level of comfort it provided was far beyond my recollection. To my amazement, there were even two individuals who had found the space so cozy that they decided to make it their temporary sleeping quarters for the entirety of our visit, which lasted a couple of hours.
I found myself seated in a cozy booth, enjoying the ambiance of the establishment. Initially, we were attended by a diligent server who promptly provided us with drinks. However, it seemed that the service suddenly ceased, leaving us without refreshments. Thankfully, the bar was conveniently nearby, offering us a solution to our drink dilemma. As halftime approached, we decided to explore alternative options and made our way to the Planet Hollywood sportsbook. To our surprise, the room was sparsely populated, creating an atmosphere of solitude. Unfortunately, the available seats proved to be unclean, which led to our mutual decision to conclude our sports-watching venture for the day.
The parking situation at Planet Hollywood was a bit disappointing, in my opinion. It seemed that they didn't accept my Caesars Rewards Diamond card for the parking deck, which was unusual considering that all the other properties did. So, I made the decision to simply pay for parking instead. However, even that proved to be a challenge. When I tried to use the credit card reader on the gate, it didn't work either. This forced us to call security for assistance, and thankfully, they were able to open the gate for us.
It appears that we were meant to have the charges applied to our room. This appears to be an avoidable inconvenience, and the check-in procedure for Diamond members failed to provide any clarification on this matter. If you intend to stay at that establishment and are eligible for complimentary parking, it would be wise to resolve this matter beforehand, or alternatively, make the payment for parking at the self-service terminal prior to returning to your vehicle.