With the WynnBet app, you will be able to engage in secure betting on your favorite sports. Mobile wagering on sports is completely legal in the state of Nevada and with the trusted WynnBet book, you will find exceptional market coverage, great odds, exciting promotional deals, and many ways to generate stellar payouts. Read our complete review to learn how to bet on sports with the WynnBet betting app.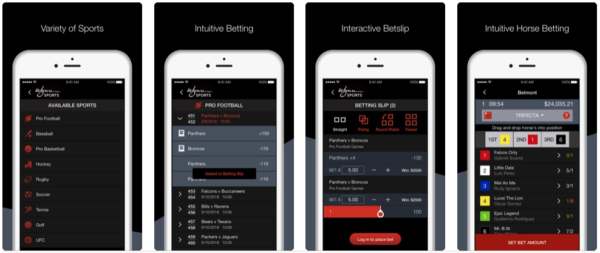 How to Download and Fund WynnBetbook
To start placing bets using your mobile device, you will have to visit the WynnBet at the Wynn Resorts & Casino in person to set up an account and make a deposit. You must be located in Nevada to place real money bets and must be over the age of 21. Start by downloading the WynnBet app to your Android or iOS device. The app is only available for these devices at this time.
The new sportsbook account must be funded in person and there is a required deposit amount of $100. You can make this deposit using cash or a cashier's check. At this time, all transactions must be conducted at the physical venue. When you wish to remove winnings from your account, you can visit Wynn and conduct a withdrawal. No transactions will be processed online or using a mobile device. Most sportsbook have the same policy in Nevada, including Westgate SuperBook.
Market Coverage and Betting
With your WynnBet account, you will be able to wager on all of your favorite sports. The app offers betting options for professional and college sports and covers all of the popular leagues in the US, including the NFL, NBA, MLB, and NHL.
No matter what sport you enjoy, you will find many betting options. You will find the odds, point spreads, and lines being among the best of all Nevada sports betting apps. You can also place bets like teasers, futures, propositions, match-ups, and parlays. New members should keep in mind that there is a minimum wager of $5 on any bet.
Promotional Deals
Unfortunately, members who are creating a new WynnBet account will not have any bonuses being offered. This sportsbook caters to high rollers. There are minimum bet requirements and minimum deposit amounts that are rather high for the casual bettor. Even though no promotional offers are currently available, the WynnBet app has quickly become a top choice for sports enthusiasts in the state of Nevada.
As more members sign up and the betting platform becomes established, you may find some promotional deals on offer for new and returning members.