Nevada Sports Betting Apps
Nevada is famous across the world for its relationship with Casinos and gambling. It is the first state to have a comprehensive regulatory framework for permitting Sports Betting. As such, there's a range of different companies and Nevada Sports Betting Apps from which you can place bets on the latest sporting events.
Despite being legal, online sports betting is restricted to mobile apps so you won't find any ways to place bets over your desktop or any mobile sites. This guide will take you through the Nevada Sports Betting Apps providing sports betting in the State of Nevada.
Best Nevada Sports Betting Apps
Here are, in our opinion, the best Nevada Sports Betting Apps:
All Nevada Sports Betting Apps
The following table contains all the information about apps' availability in the state of Nevada.
This table lists a number of the major providers of Las Vegas sports betting apps. These have a variety of different welcome offers and continuing promotions for you to take advantage of. Please consult their websites and review sites before committing to any one of these operators.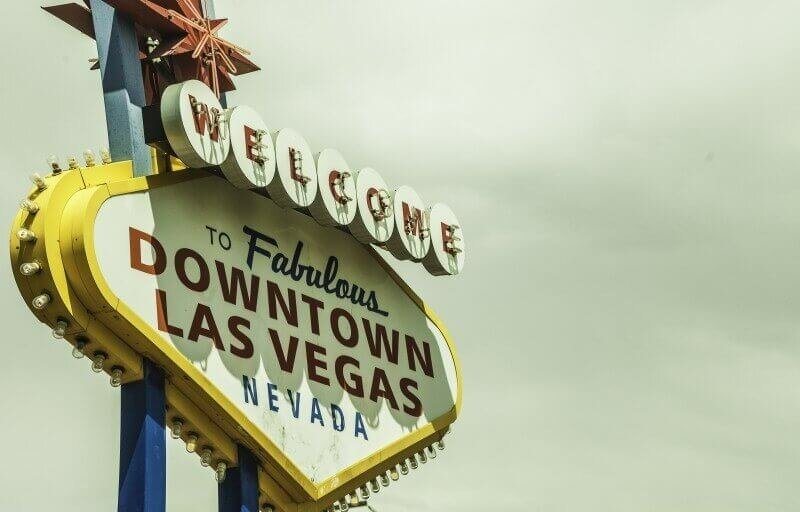 Nevada Sports Betting Legislation
Nevada has regulated sports betting since 1949 and is still totally legal today. This means that Nevada has one of the friendliest relationships with gambling across the US. For instance, Nevada and Louisiana are the only States which permit Casinos to run State-wide. In terms of sports betting, the rest of the US was subject to a Federal ban on sports betting in 1992 with the enactment of the Professional and Amateur Sports Protection Act (PASPA). Nevada was effectively exempted from this and handed a monopoly over sports betting across the US.
Just last year in May, the Federal ban on sports betting has been repealed by the Supreme Court. This means that now other states, such as Mississippi and New Jersey, have quickly introduced online sports betting. This hasn't affected the legality of sports betting in the State of Nevada which remains largely unchanged.
It's worth also noting that Nevada online sports betting is only possible over mobile apps. It is not possible to access these services over your desktop. This means that you will have to download an app from one of the regulated providers covered in this guide in order to place bets on sporting events. It is also a requirement in the State of Nevada that you make deposits directly at a Casino, instead of paying through the legal online sports betting Las Vegas app of your choice.
How to use Nevada Sports Betting Apps
In order to take advantage of the great welcome offers available on Nevada online sports betting, you will need to meet some requirements to download a Las Vegas sports betting app. Firstly, you have to be within State lines in order to download and use a legal online sports betting Las Vegas app. This will be determined by a GPS on your mobile or tablet device. Secondly, you need to be over the age of 21 in order to take part in Nevada sports betting.
If you meet these requirements, then all you have to do is to download one of the many Nevada Sports Betting Apps. The next step will depend on whether you have an Android or an iOS device. For the purposes of this review, we will exclude other operating systems such as Windows since Android and iOS cover approximately 99% of the market.
Android Sports Betting Apps
In order to download one of the many Las Vegas sports betting apps, you will generally have to do this via the provider's website. Unfortunately, the Google Play store currently has a ban on online betting apps, which means that you won't be able to download the app using the regular route. Instead, you will need to locate the app online by searching for it through the provider's website. From here you should be able to download the Nevada sports betting app of your choice. Simply click the download icon in order to begin the installation onto your device.
Please also note that for some app versions and devices, you may be required to change your system requirements in order for the app to work. You shouldn't be concerned about these changes, as Las Vegas online sports betting is regulated and legal.
There are no uniform system requirements across apps, but as an indication, some app requires Android 4.1.3 or over in order to download. The devices will also take up some space on your device. This can be up to 40mb but is generally lower.
iOS Sports Betting App
For iOS users, getting one of the many Nevada sports betting apps is a much easier process. Users simply need to find the Nevada sportsbook online app of their choice by searching on the App Store like they would any other app. Users then simply have to download the app from here, which is quick and simple to do. In general, the apps provided by the major operators which we have listed, such as Caesars, Golden Nugget, and BetMGM, have a minimum system requirement of 8.0. There is some variation in this, but we have found that to be an average requirement.
NV Sports Betting Apps Payment and Withdrawal options
The State of Nevada regulates Nevada sports betting apps by requiring you to go to specific locations in order to deposit funds. You can do this both at Casinos, but also throughout the State, which has over 70 hotspots and over 200 participating 7/11s. Here, you can access the withdrawal system from your mobile or tablet device. This is currently the only way for you to conduct Las Vegas online sports betting.
NV Sports Betting Apps Promotion
The best way for you to get started on any Nevada sportsbook online app is by taking advantage of Welcome offers. These promotions are the ways that operators reward new customers who create an account with their site. These come in many different forms, such as matched bets and free spins, so make sure you shop around for what works for you. We would highly recommend taking the time to look through these, as they can give you some real benefits.
Here's a breakdown of some of our favorite welcome offers provided by major sites across the State of Nevada.
MGM Resorts
MGM Resorts is a world-famous Resorts chain present in Nevada. We've all heard of the super recognizable MGM Grand Casino and Hotel in Las Vegas and now you can download their Sports betting app in the State of Nevada. They offer one of the best welcome bonuses around, with an excellent proposal. They offer both a $25 free starting bet with no deposit followed by a matched first bonus up to $1000. This squares up well to other welcome offers available to the Nevada player.
Caesars Casino
Caesars is another famous operator of Resorts and Casinos around the world. The world-famous Caesars Casino has been putting on shows and providing wild ups and downs for years. As a result, it has deep pockets and is able to offer a first matched bonus of up to $300. This offer is available to new users, all you have to do is to create an account to make use of this bonus.
Golden Nugget
Golden Nugget is hoping that you can unearth some treasure when you next fancy a bet on your favorite sports. In order to enjoy the Golden Nugget sportsbook in the State of Nevada, simply download the app and deposit at your nearest location. They provide legal online sports betting Las Vegas and you can download their app safely and securely. Their welcome offer is a massive first bet matched up to $1000, which is a great offer if you have that sort of cash.
Other Promotions
As well as some great welcome offers, online sportsbooks also generally provide existing customers with other promotions along the way. These can range from prize pools, where you could win some new tech or a fancy holiday, to daily bonuses. These can be free bets, multipliers, loss returns, free spins and a whole host of other ways to improve your odds. It's also worth noting that major sports events are often the subject of boosted odds. We recommend always keeping a look out for these as you can find some really great offers.
What Sports can you bet on in NV?
There's a massive range of sports which you can bet on using any of the Nevada sportsbooks online which we have covered in this review. So whether you love some of the big sports, like the NFL, NBA, and MLB, or prefer something further afield, it'll be covered. It's important to note that the State of Nevada does permit betting on College sports, which hasn't always been the case. This is due to the quirk of it being considered an amateur organization, also leading to Collegiate players not being eligible for pay.
The State also permits Nevada online sports betting on some new and upcoming sports, such as E-Sports. They may not be offered by all promoters, but are one of the emerging markets in the sports industry. Please check the list of available sports offered by the operator which you choose to do your Nevada sports betting. Here's a breakdown of the types of sports typically offered across the state of Nevada.
NFL
College football
Canadian football
Australian Rules football
Rugby
NBA
College basketball
Baseball – MLB, some college, and international competitions
Hockey – NHL, some international competitions
Soccer – MLS, International matches, and competitions, some USL
Boxing, mixed martial arts
Golf
Auto racing – NASCAR, Indy, Formula One and more
Tennis
Esports
Horse and virtual horse racing
There are a range of markets available on different sports, which will obviously depend on your preferred sport. You can bet on outright winners, final scores, and some more obscure things like kick-off reception yards, or inbounds. Please consult the Nevada sports betting apps list of markets if you have something specific you would like to bet on.
As you can see, no matter which sport you most prefer betting on, you'll be able to find some great odds in the State of Nevada. Even college and fantasy sports are included on this list, giving you a wide range of choice as a consumer. You can't access Nevada sportsbook online odds and promotions over your desktop. These sports are only available by downloading a Las Vegas online sports betting app.
Online Sports Betting in Other States:
Are there any desktop online sports betting sites?
Unfortunately, at this point in time in the State of Nevada, sports betting is only available through using one of the many Nevada sports betting apps. You are unable to access the great range of sports, offer and markets over a desktop version. This is because the State of Nevada still wants to create some barriers to gambling in the state.
It wants to do this by forcing people to go to specific locations, rather than being able to gamble from any location of their choice. It is yet to be seen whether the State will consider legalizing this sort of Nevada online sports betting which is legal in places like the EU.
Summary
The only way in order for you to enjoy a great range of sports betting across the state of Nevada is through Nevada sports betting apps. There's a huge range of Nevada sportsbooks online for you to choose from, and we recommend researching them to get the right fit for you.
New customers should always take advantage of welcome offers, which allow you to get a boost when signing up. You should also make sure to check the specific features of the app you are buying. Finally, always check that your provider is licensed and legal in the State of Nevada.